How to make "egg til barn"
Norwegian for "Eggs For Children". My Mom had nine children and this is how she fed us eggs over easy. I love it to this day!
46
Gather your ingredients.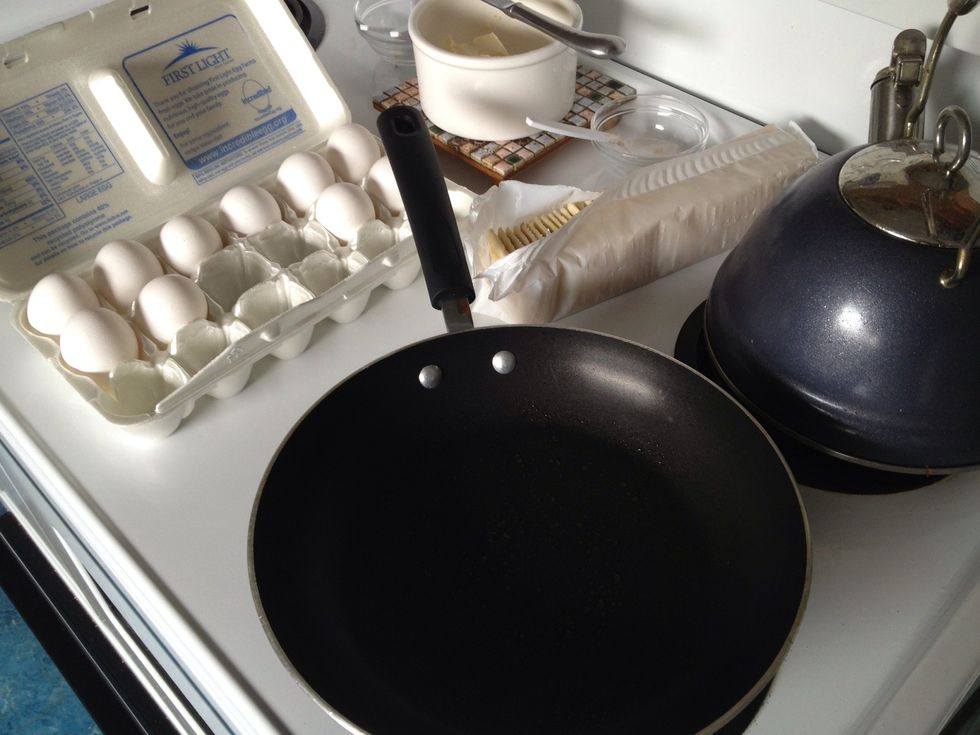 Oil or spray a pan, heat to medium/medium high.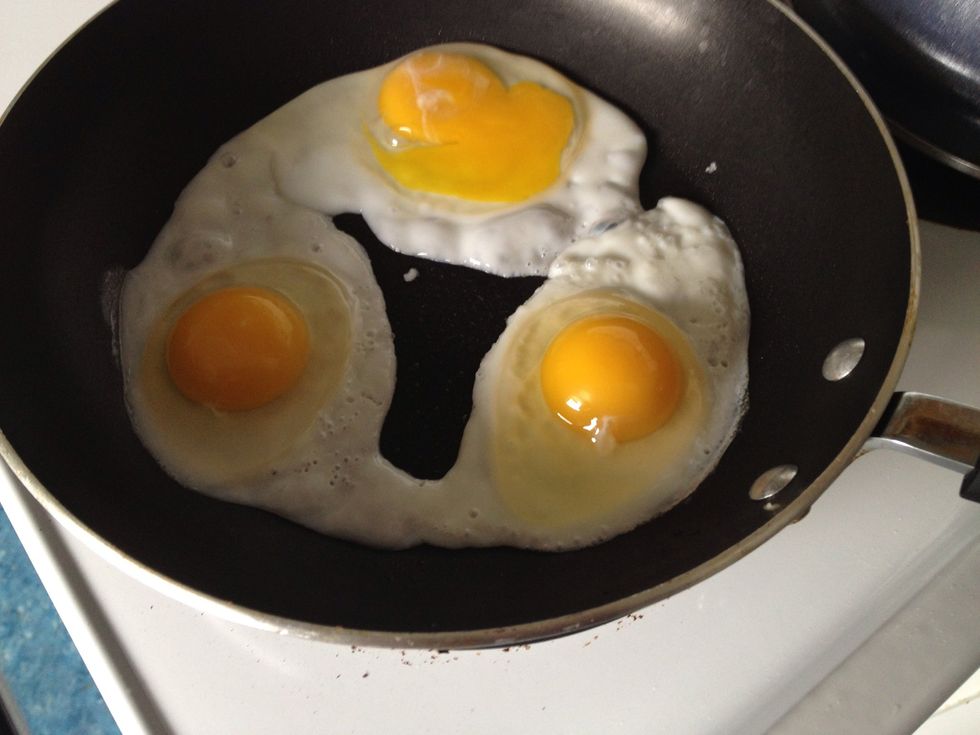 Cook how many eggs you want. Flip when egg whites are not clear on the bottom. Try to get them to come out with cooked whites and runny yolk.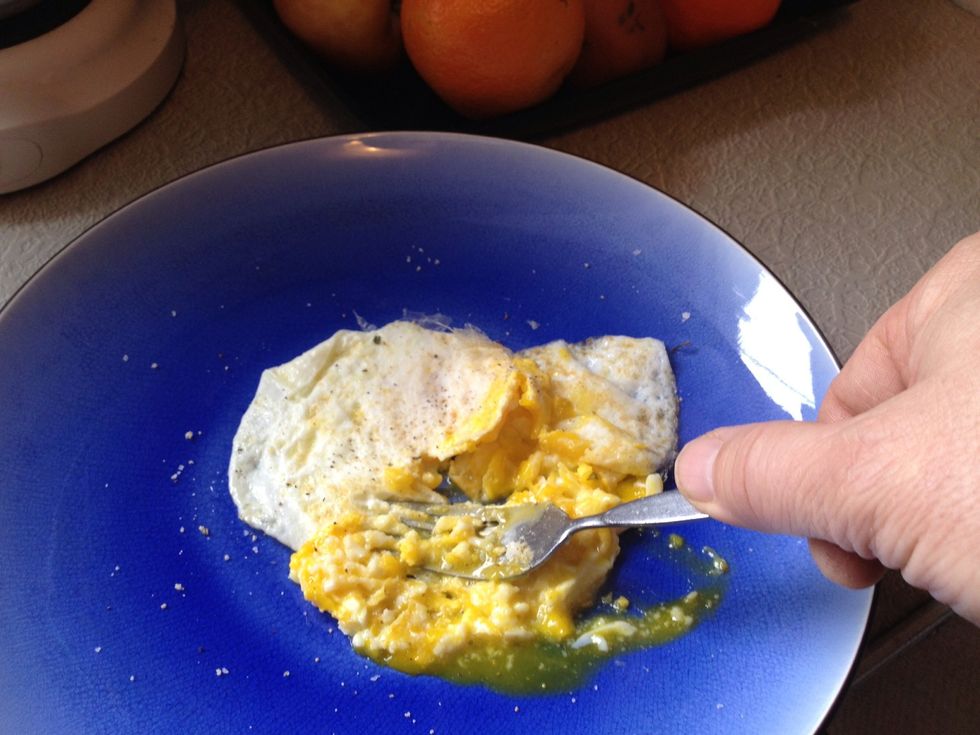 Transfer to plate, season with salt, pepper, onion powder, and garlic salt. Seasonings are optional, especially for children. Mash with a fork.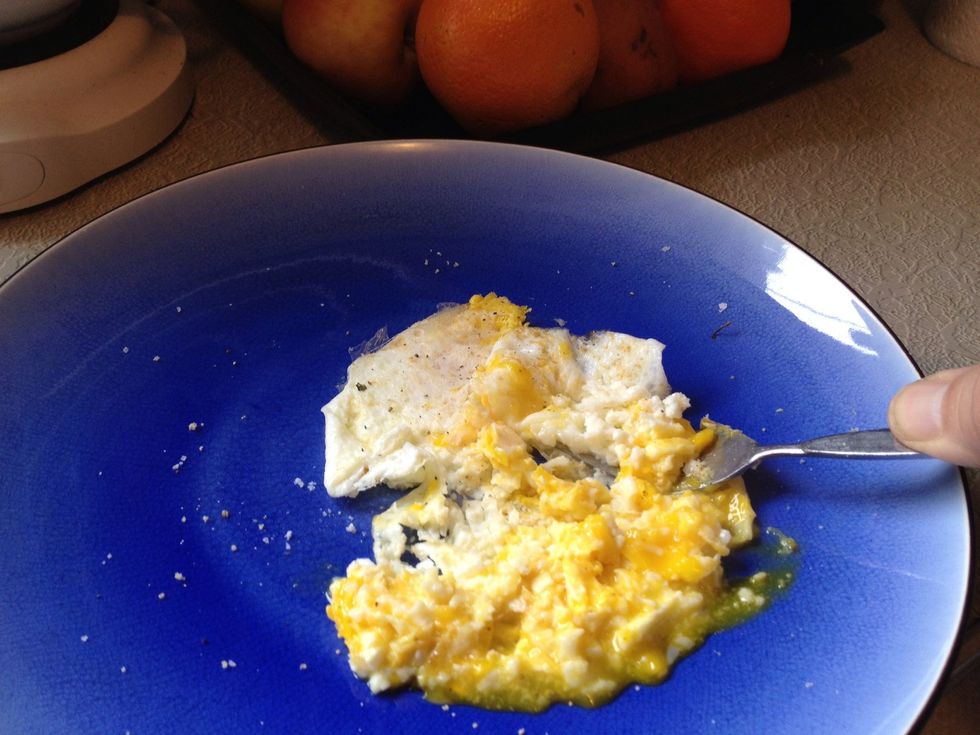 Mash while mixing the yolk with the mashed whites.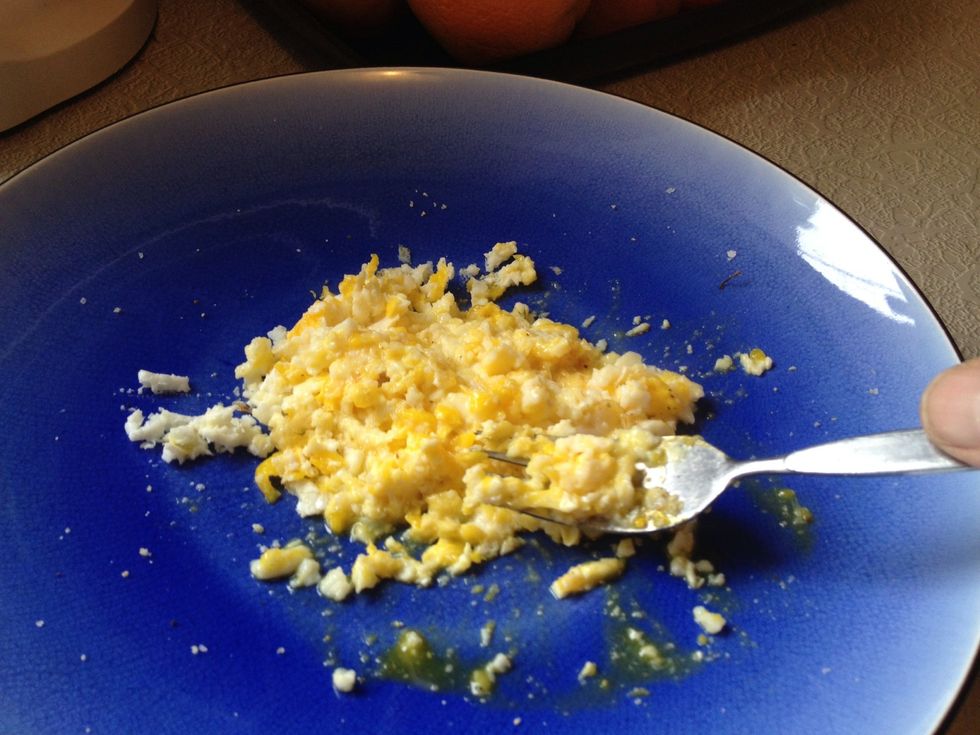 Mash, mix, mash, mix, mash, mix....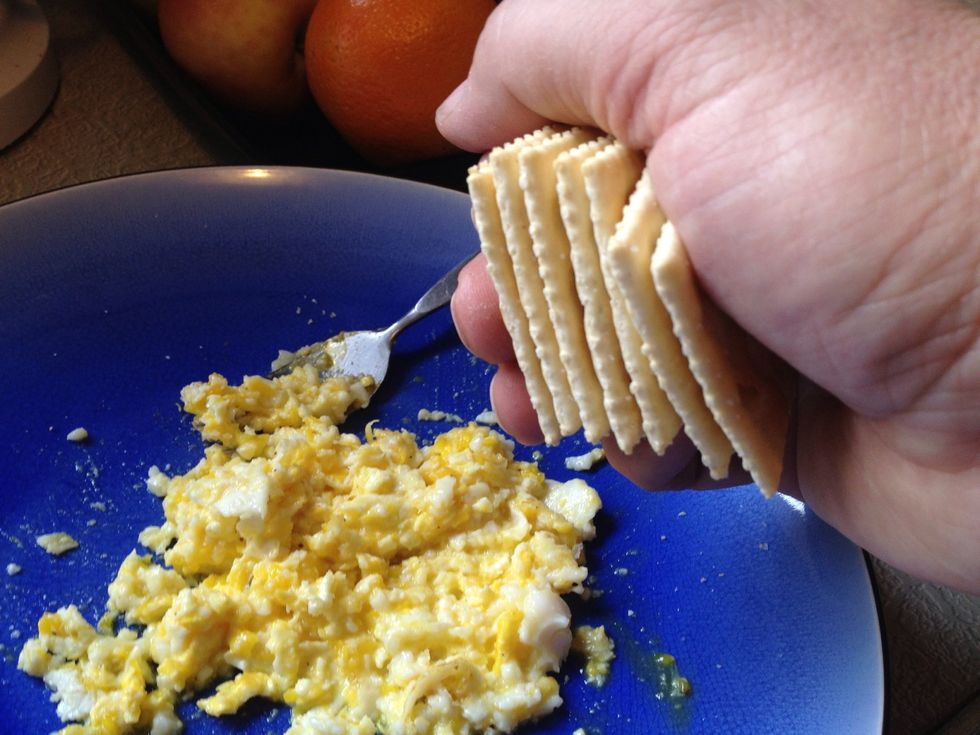 Get two or three saltine crackers for each egg.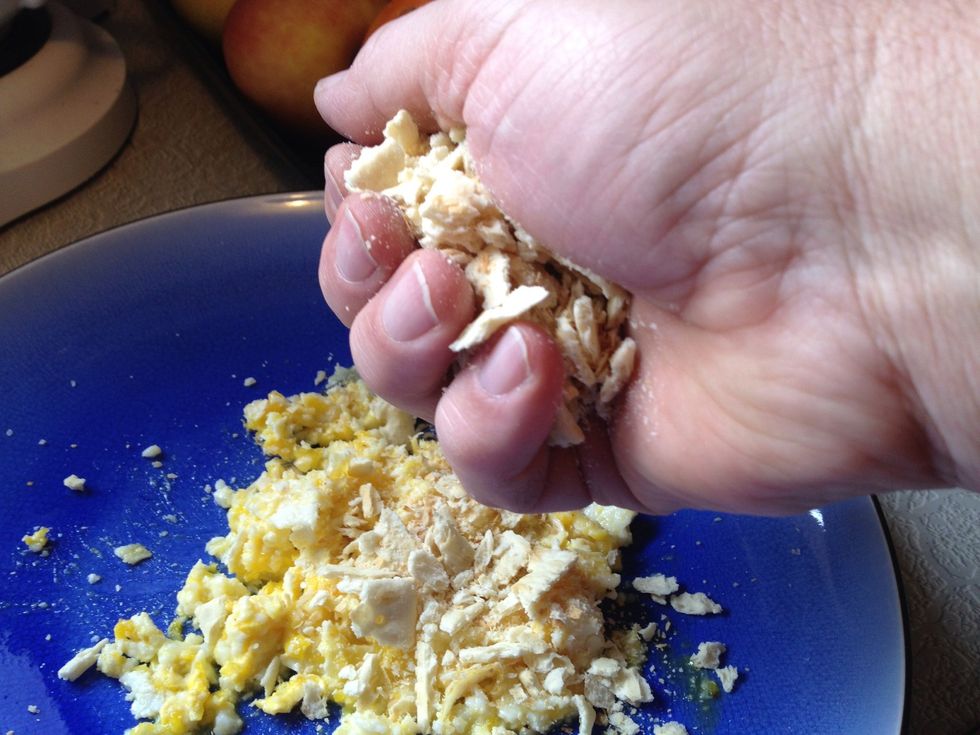 Crumble and crush crackers over eggs.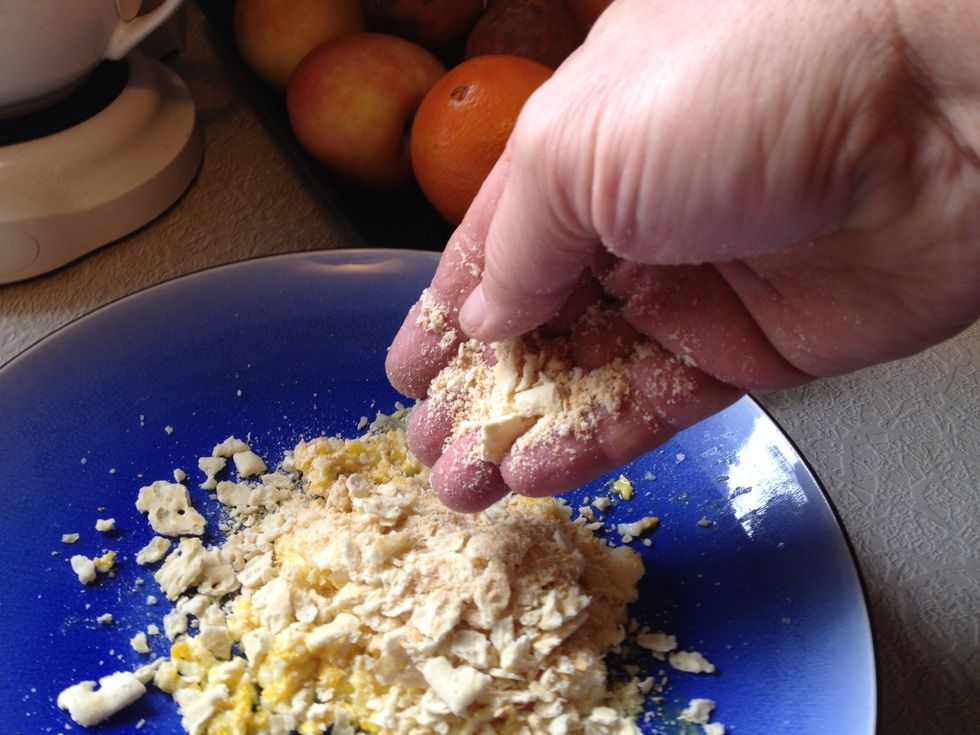 Some finely crushed, some crumbled larger.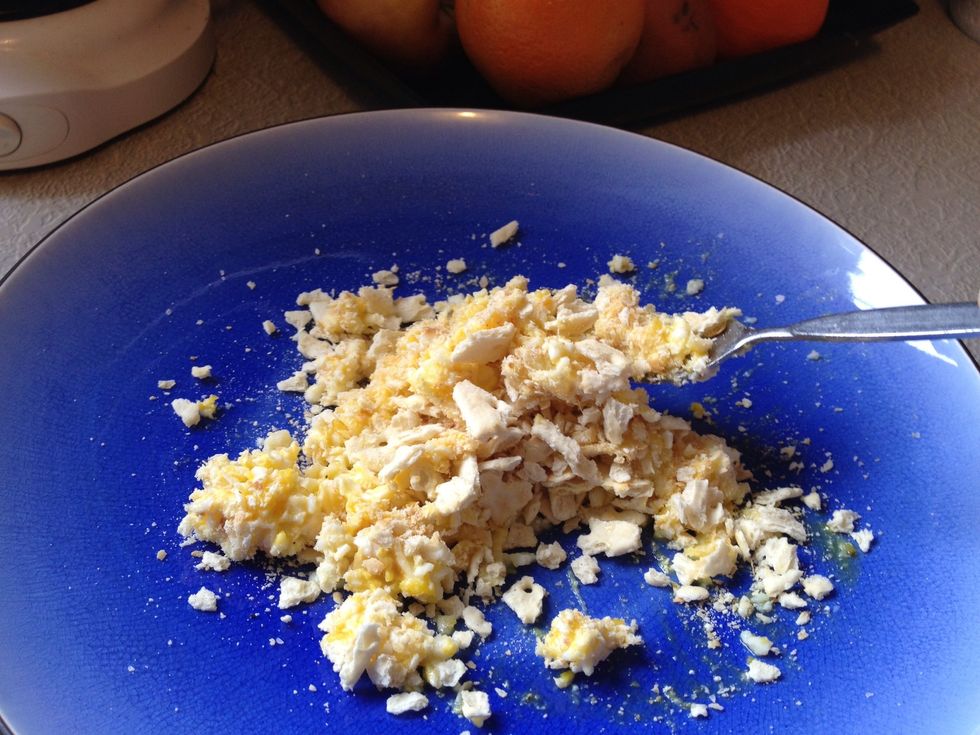 Thoroughly mix the eggs and crackers to get the crumbs to soak up the yolk.
Enjoy eating these for breakfast or lunch. I like to add a little hot sauce to mine.
Eggs
Saltine crackers
Onion powder
Garlic salt