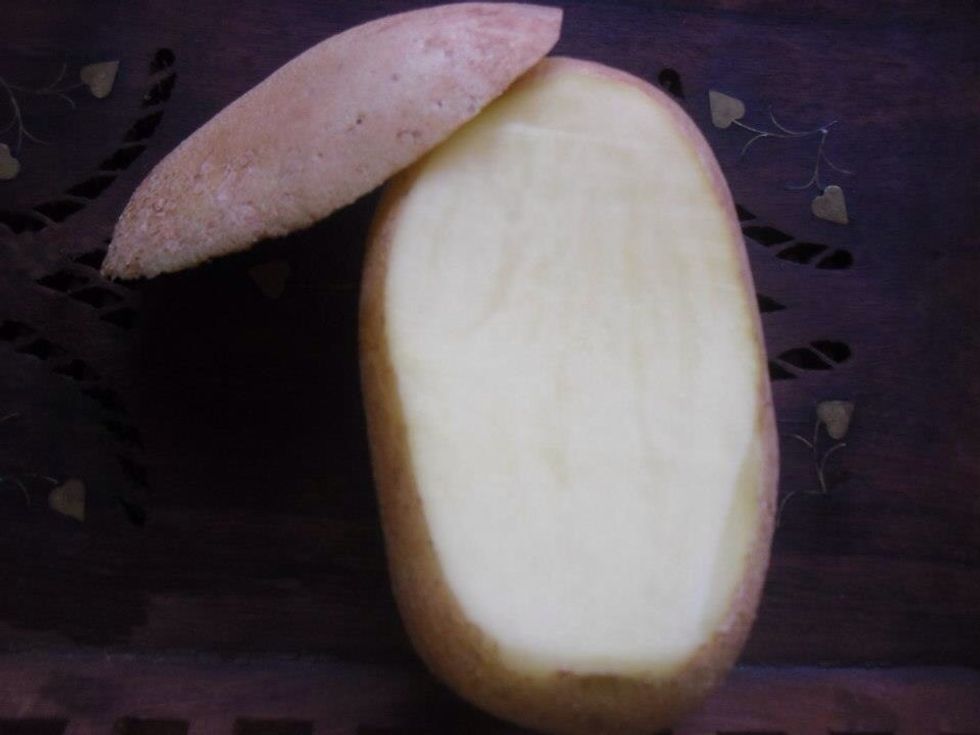 You will need a fully baked potatoes for this recipe , slice a layer right off the top like this , in bake them in the oven or in the microwave .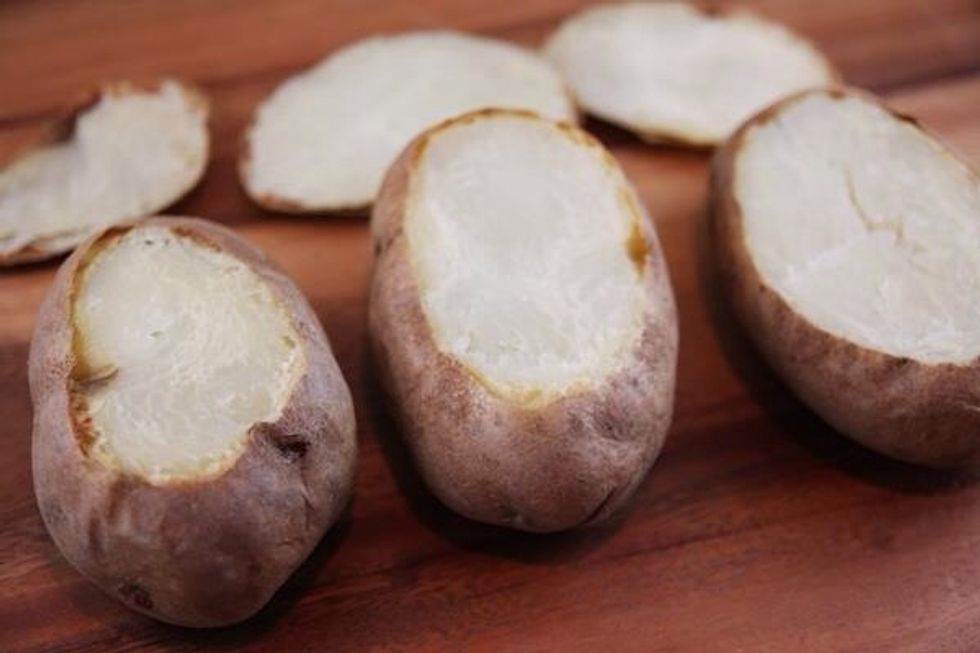 You can bake them ahead of time , or right before you need them .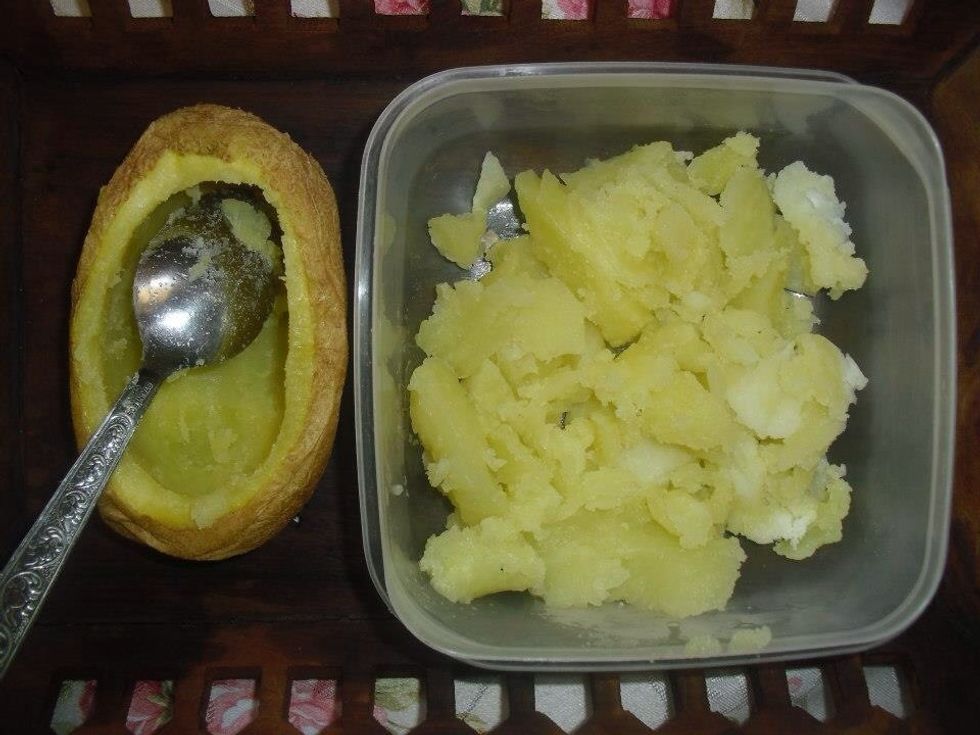 Take a spoon and gently scoop out the inside .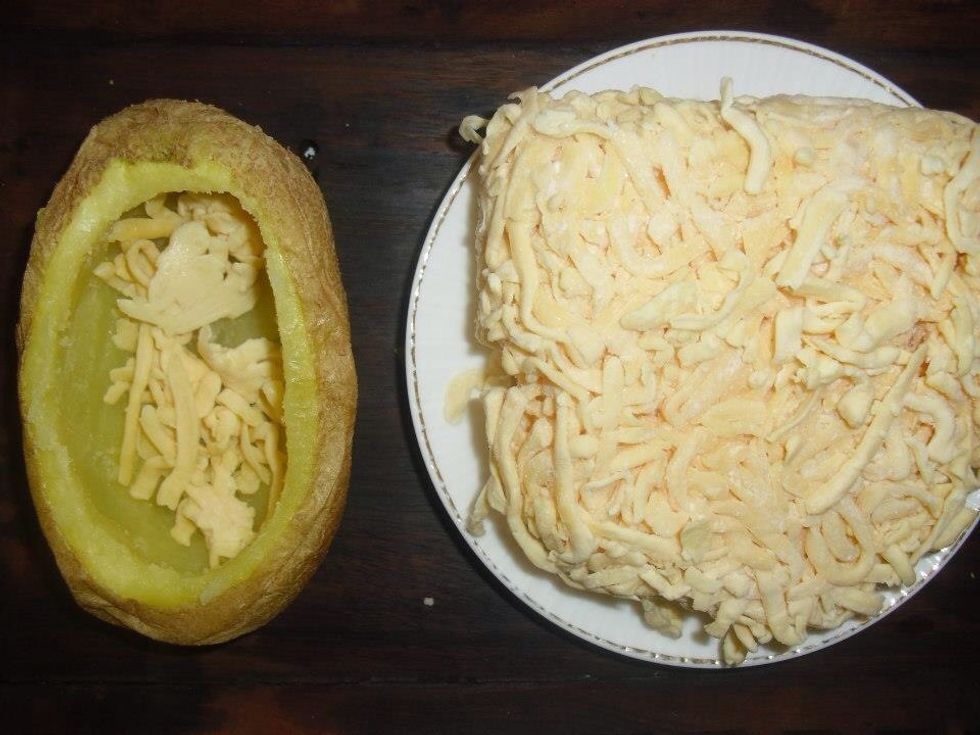 Now add some cheese , you can be creative ;cheddar is always a great pick .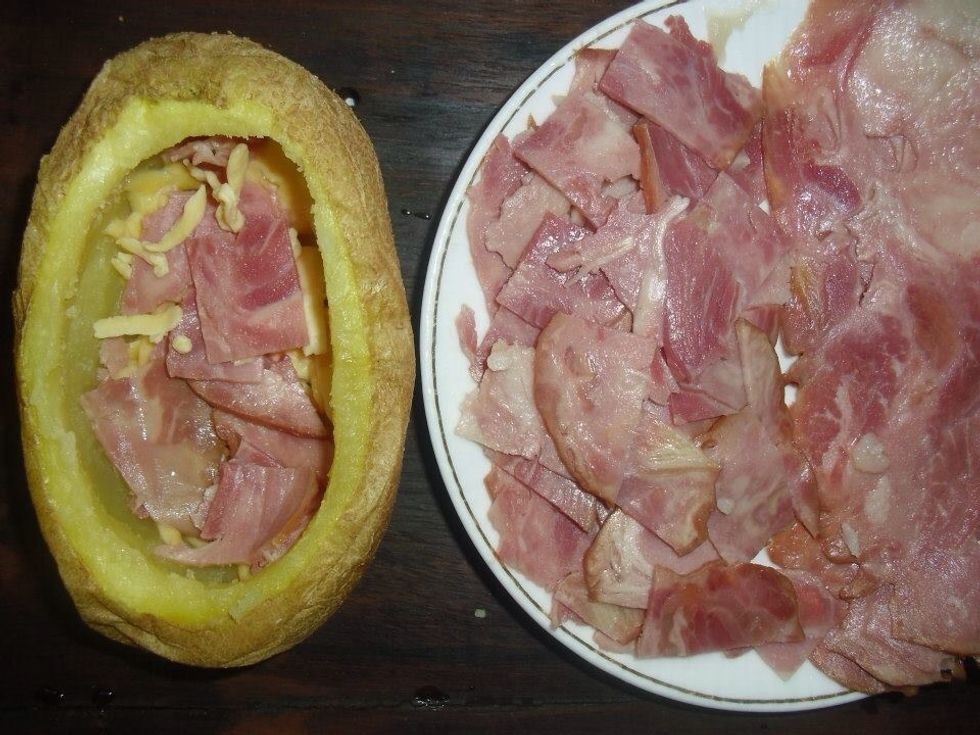 Choose any fillings you like ; i'm going for a beef bacon .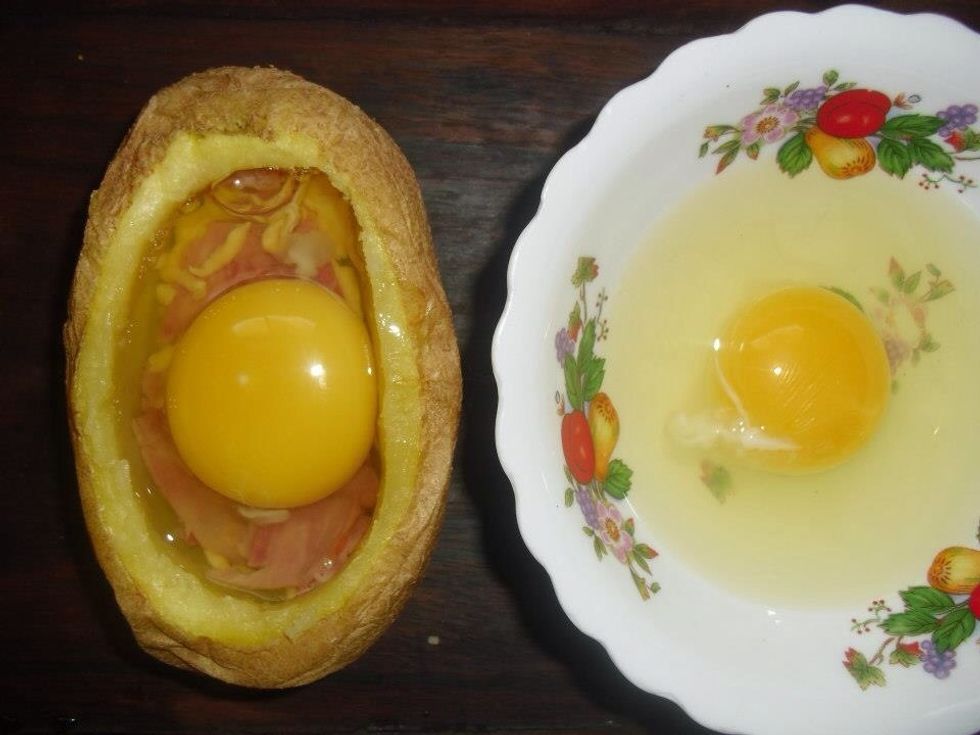 Fill it up about 3/4 full , and then crack an egg right on top .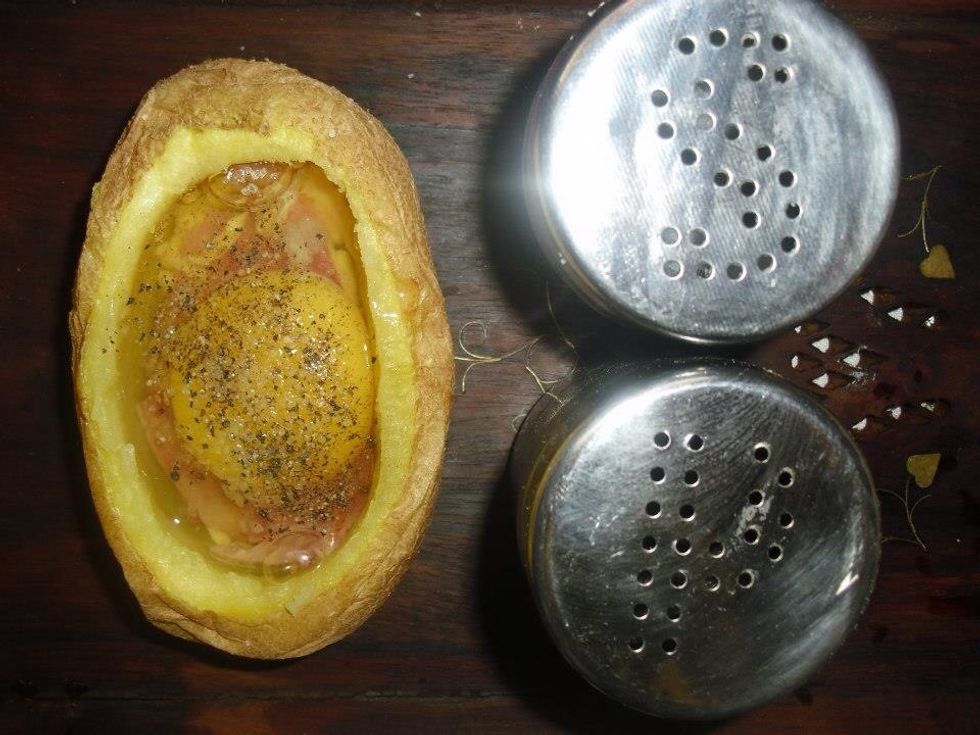 Sprinkle on a little more salt and pepper .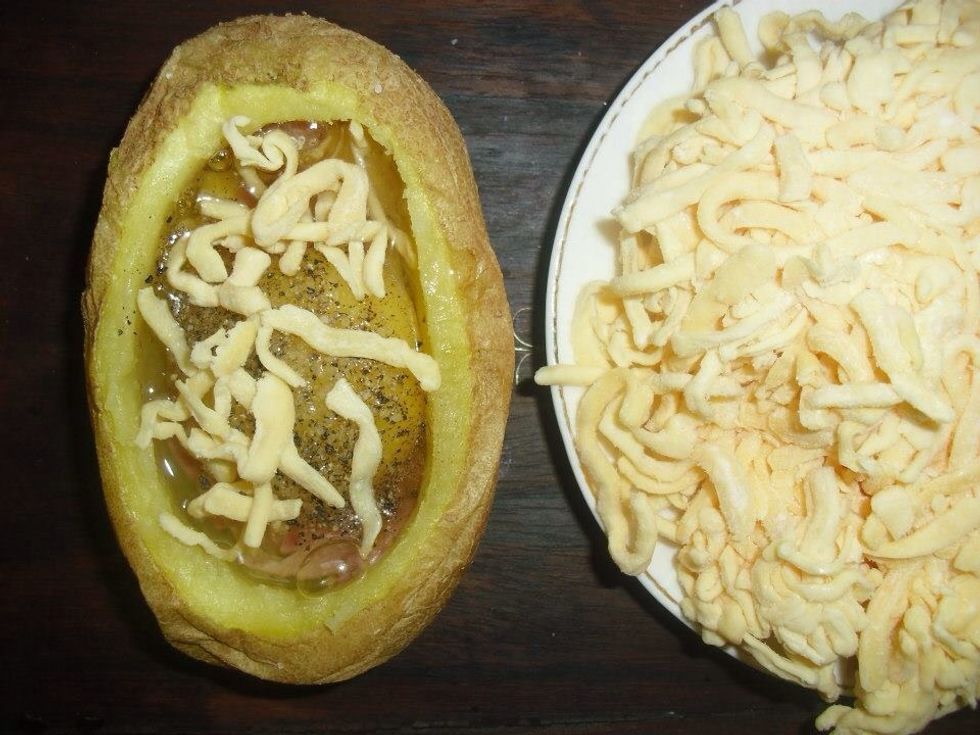 A few more topping if you want , i' m diing more cheese .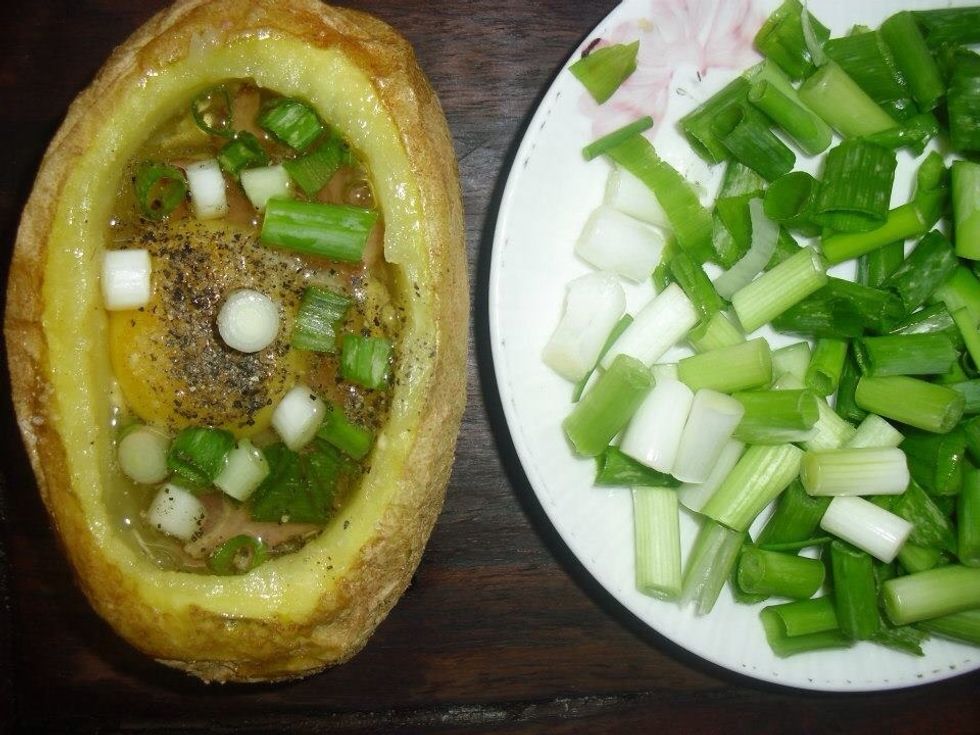 And some green onions .
And more beef bacon :)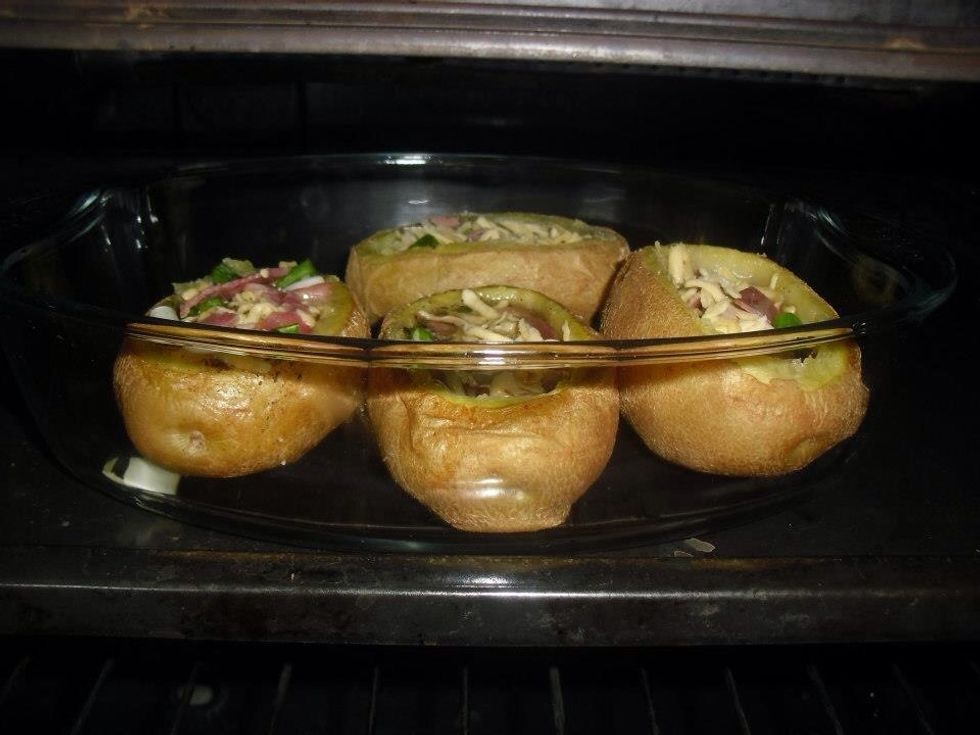 Pop the potatoes in the oven and bake for about 20-25 minutes .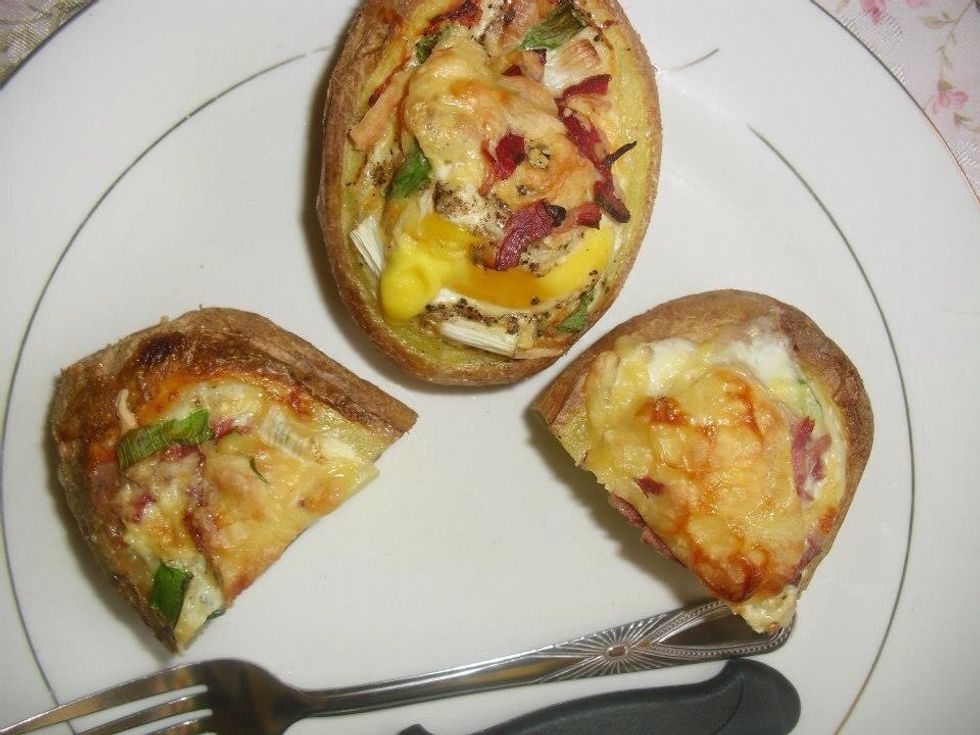 Serve them ,, its so delicious .
3.0 Potato
3.0 Eggs
1/2tsp Salt
1.0tsp Pepper
100.0g Cheddar cheese
100.0g Beef Bacon
2.0Tbsp Green onion