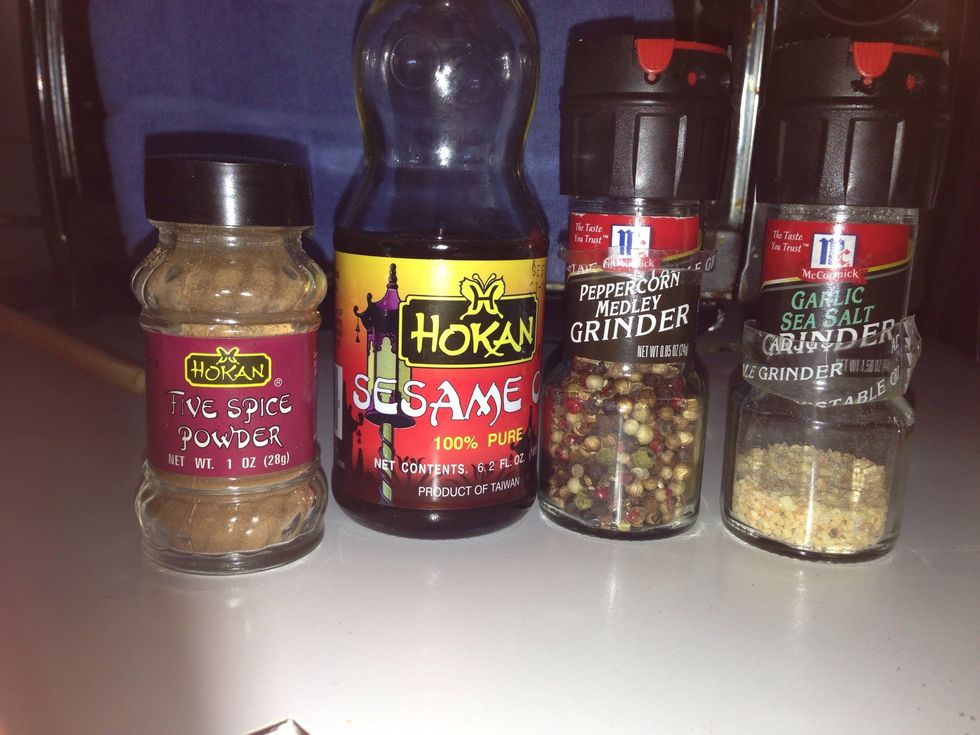 Ingredients
Egg roll wrappers. You will have left overs which can be filled with pretty much anything.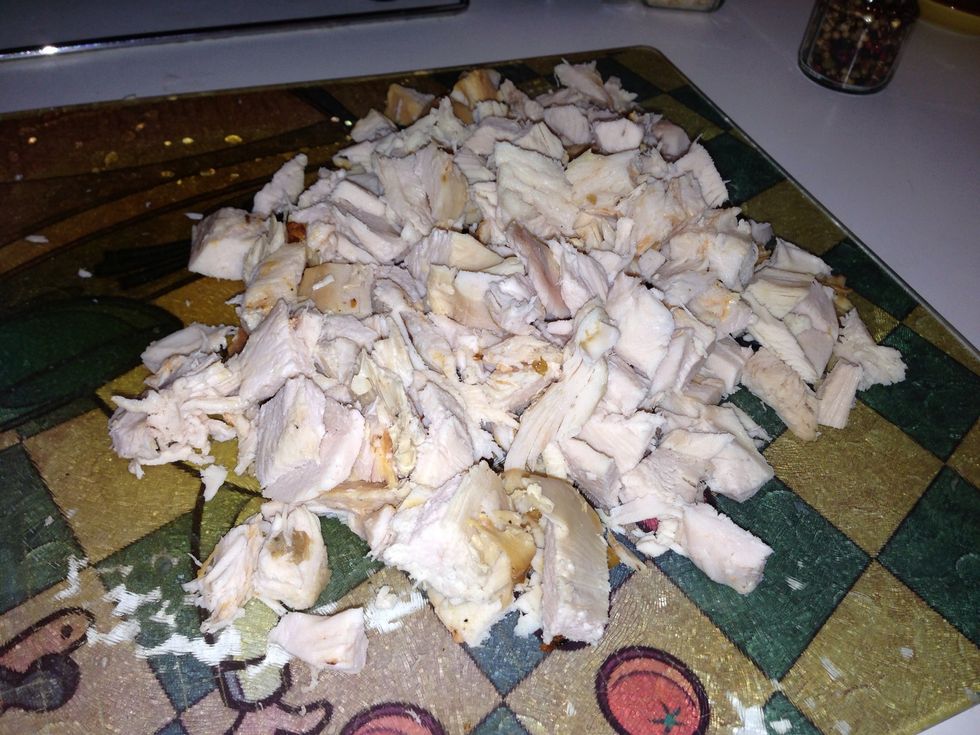 Left over turkey breast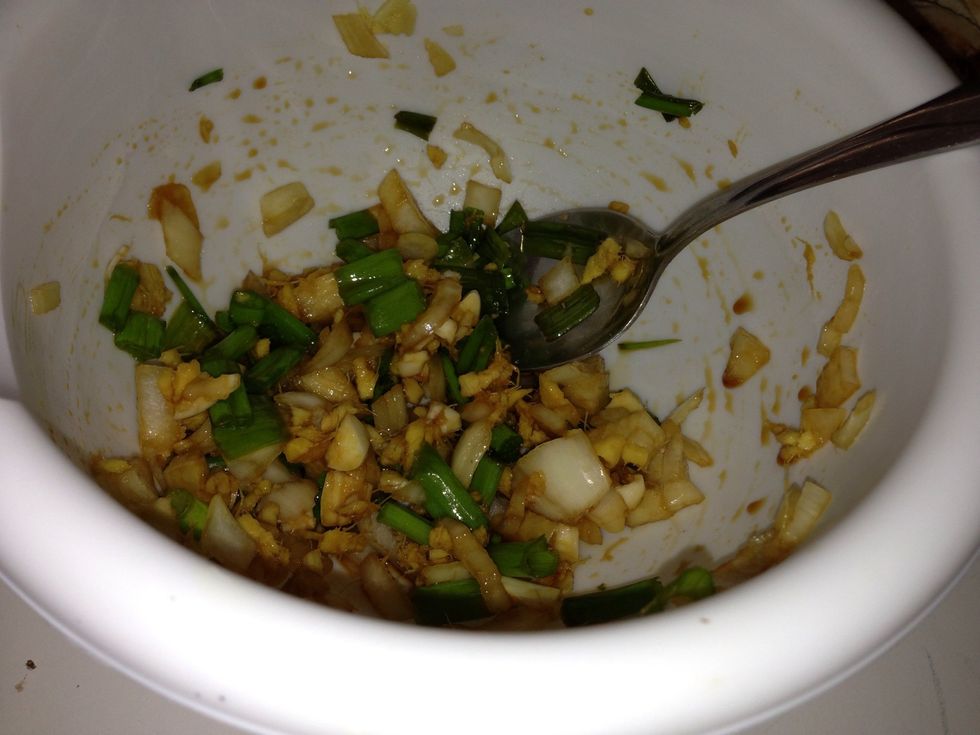 Mix, seasonings, green onions, garlic, ginger, onion, 2 tbls sesame oil and 3 tbls soy sauce in a bowl.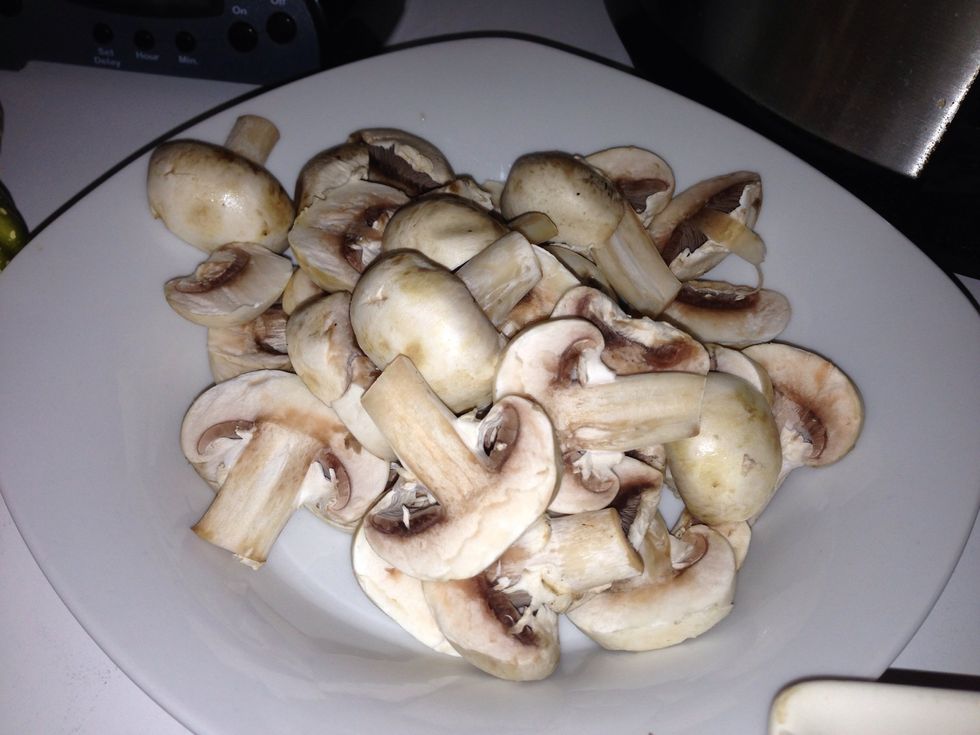 Cut the mushrooms up.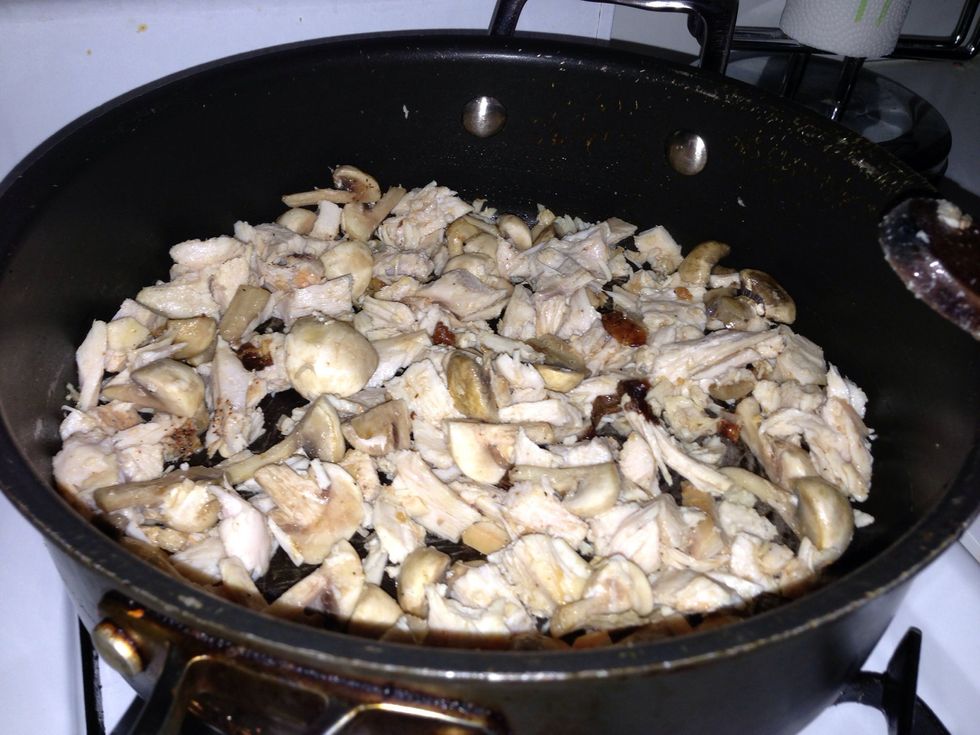 Cook the mushrooms and cubed turkey with 1 tbls sesame oil for about 1 minute on high.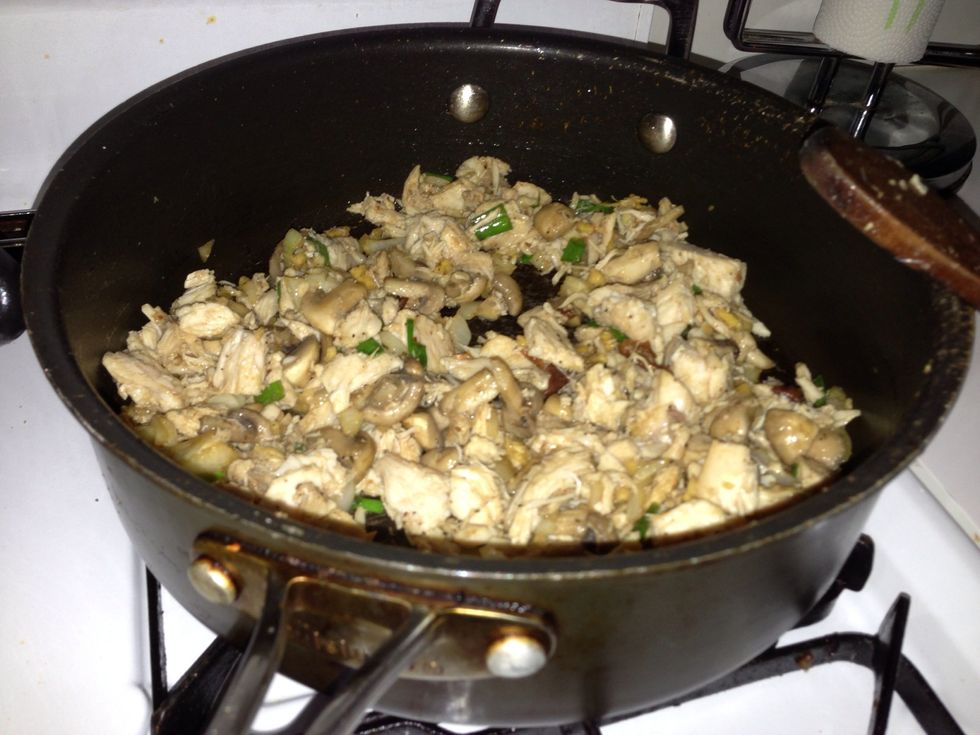 Then add the soy sauce/seasoning mixture to the pan and cook for 3-5 minutes to get the flavors melded together. Let cool.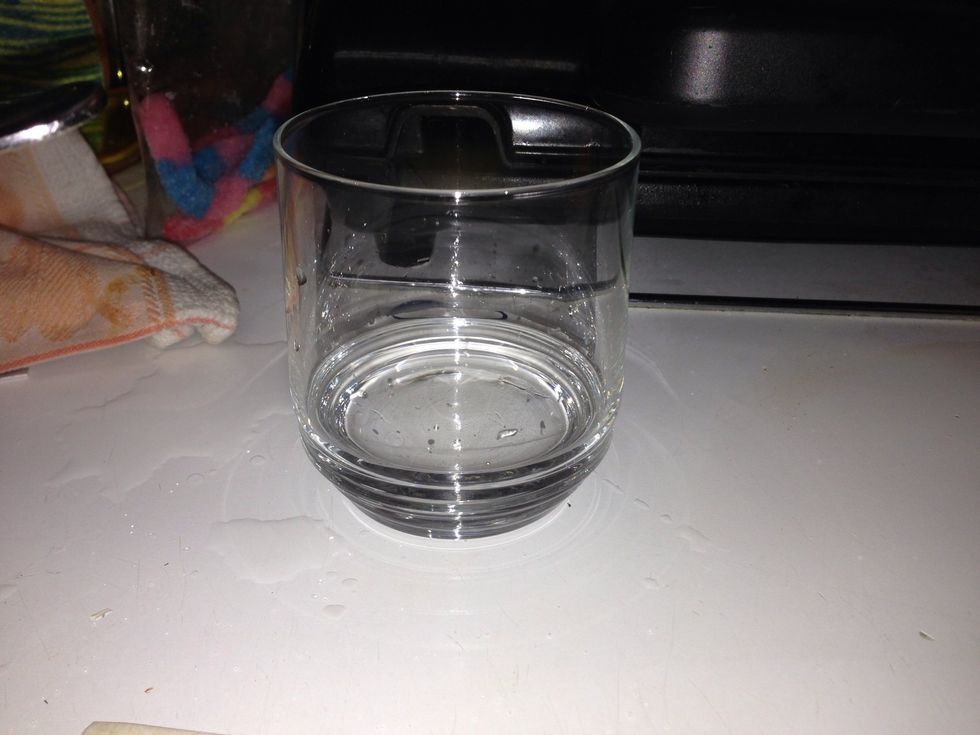 Have the cup with water handy for this next portion.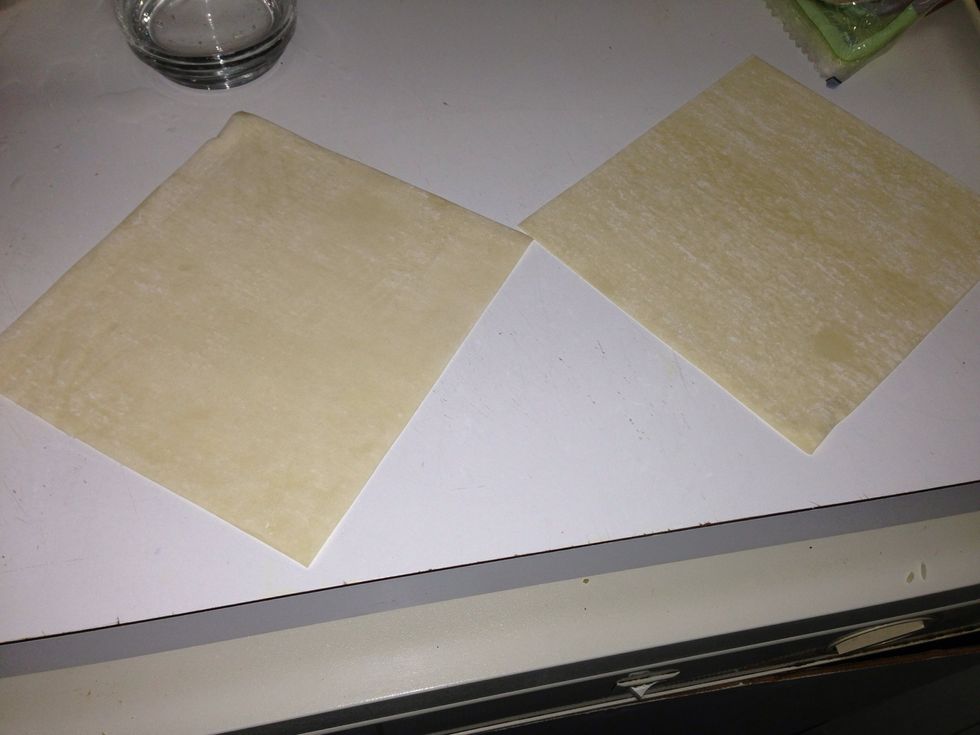 Lay out your egg roll wrappers diagonally.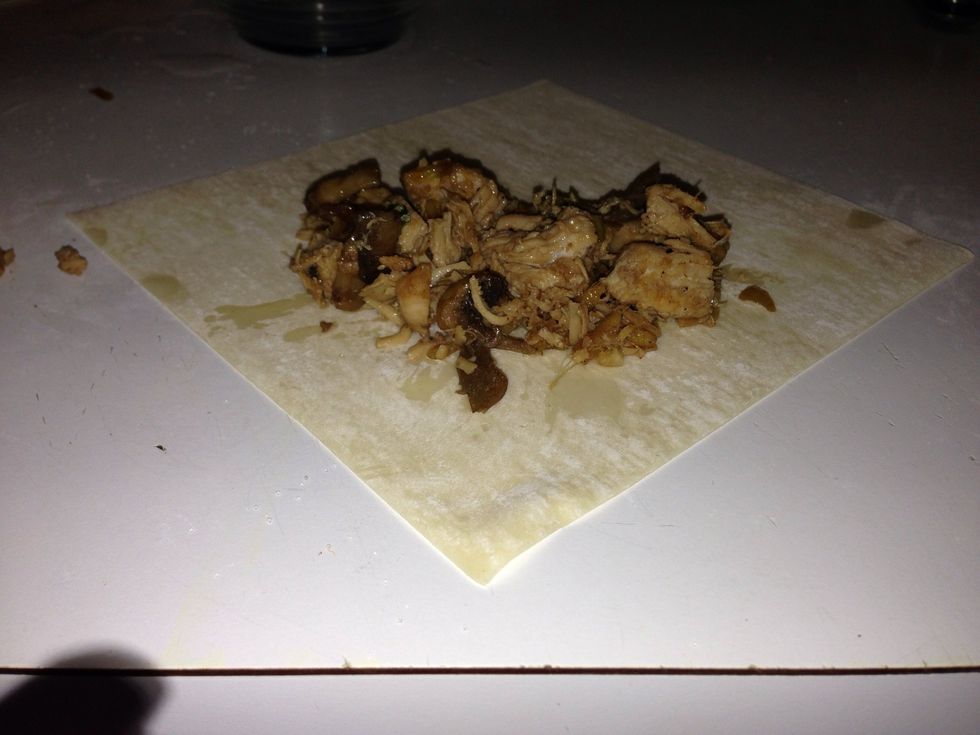 Put about 2 spoonfuls of the cooled filling onto the egg roll wrapper.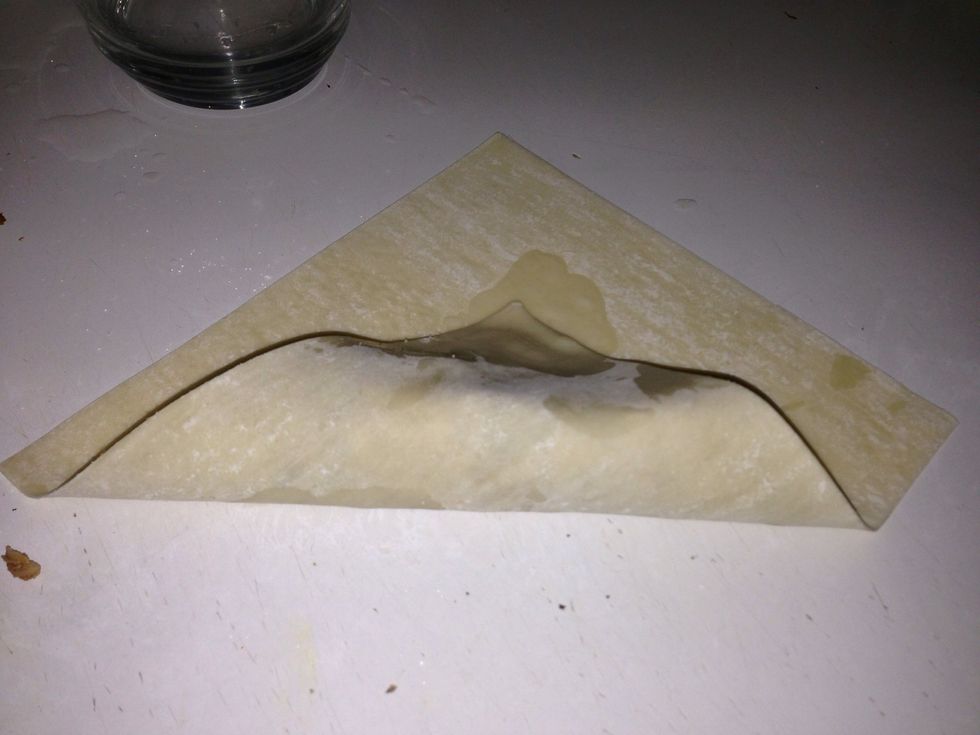 Wet the corners of the wrapper using your fingers dipped in the water. Then fold one corner over the filling.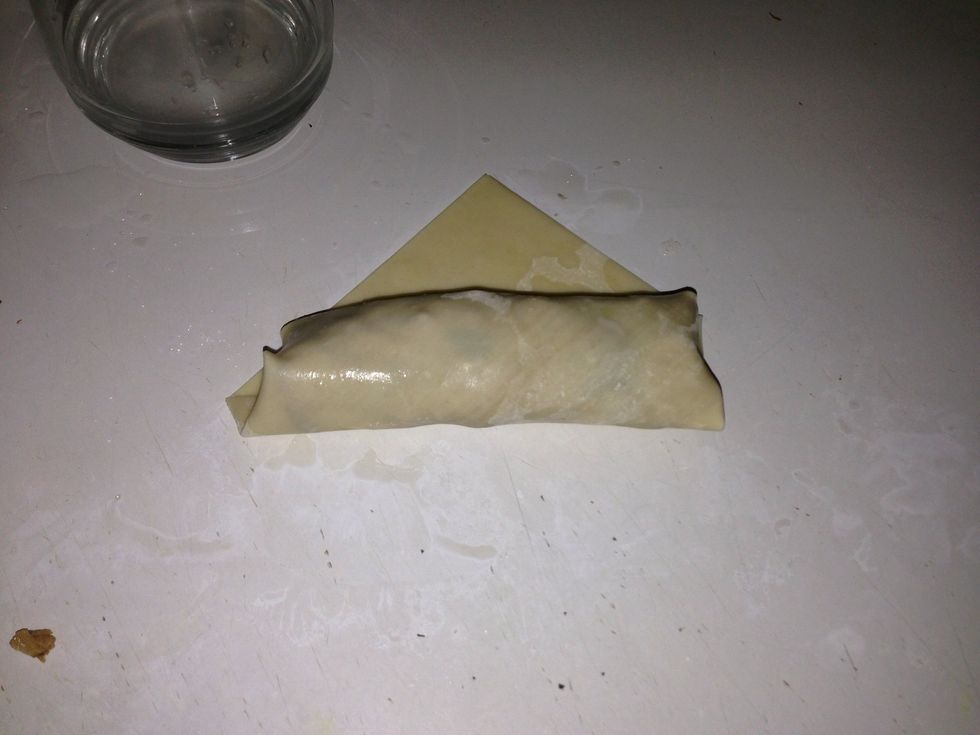 Then wet the 2 side corners and fold them in words. Similar to folding a burrito.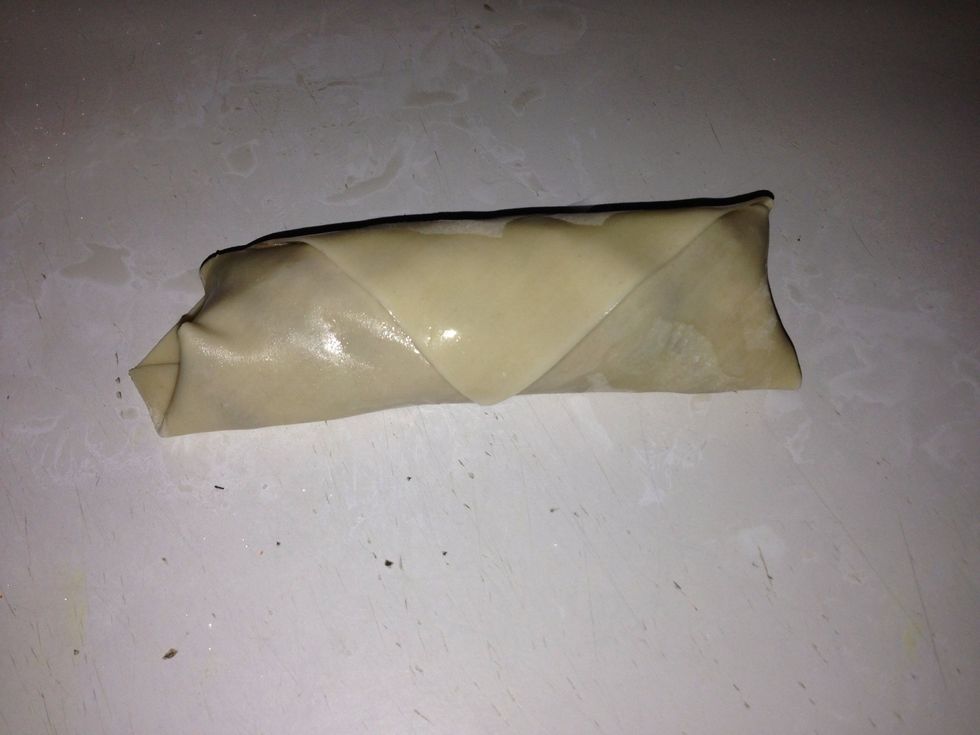 Then re-wet the last corner and roll over.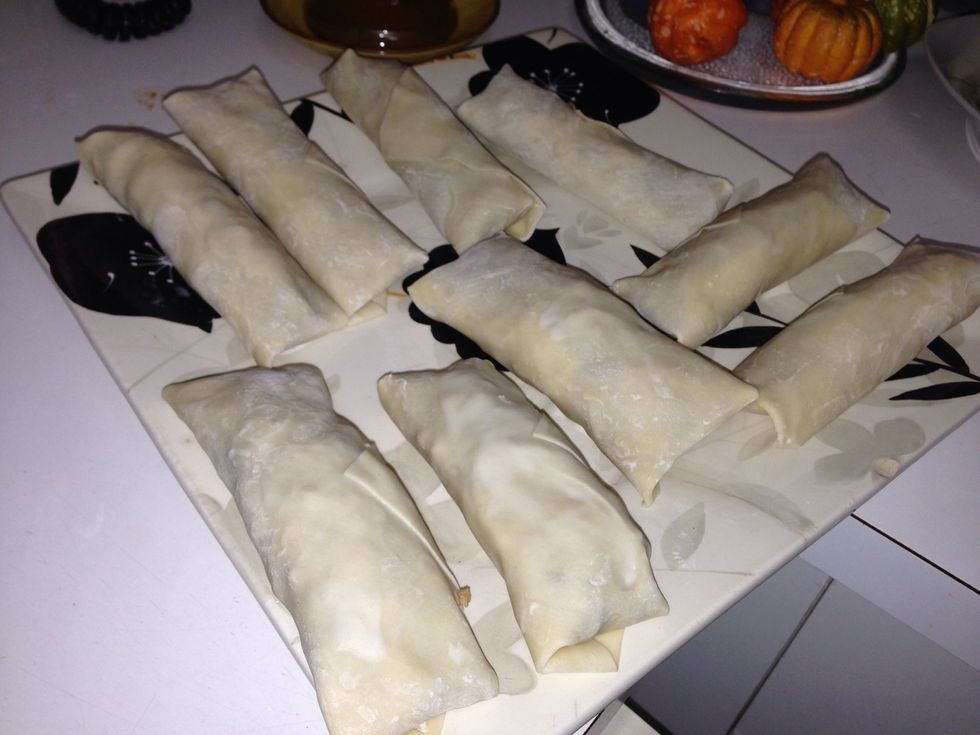 They should look like this. Just a note: the egg rolls will stick if you place them closely together. They also tear easily.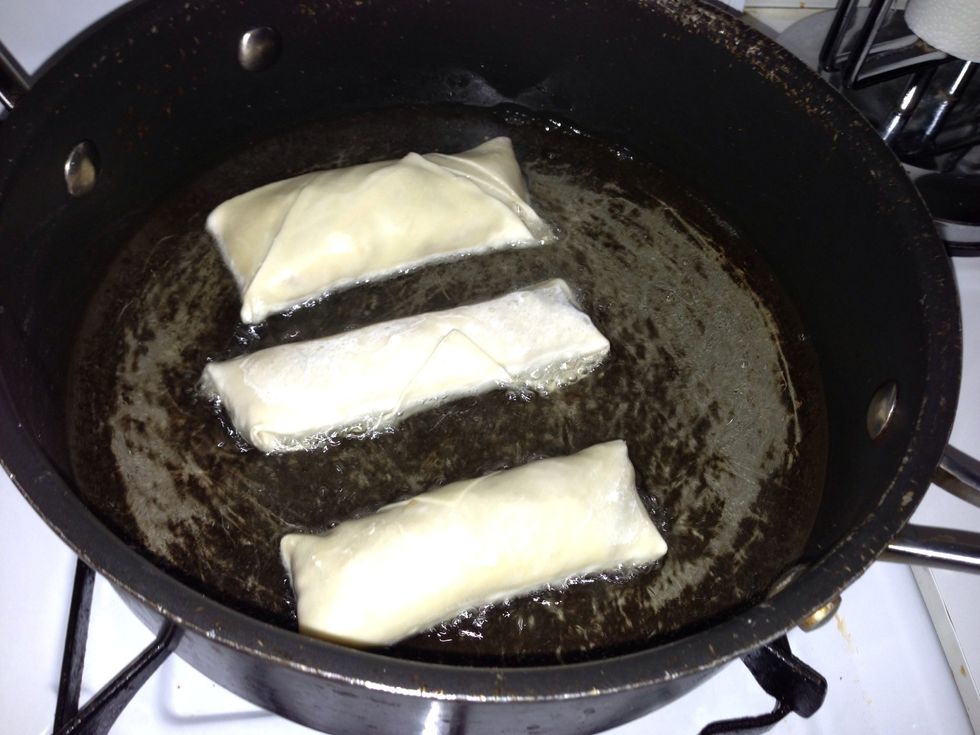 Fry your egg rolls in a pan on the stove until brown. One side then the other. You can also use your deep fryer.
Browned egg rolls.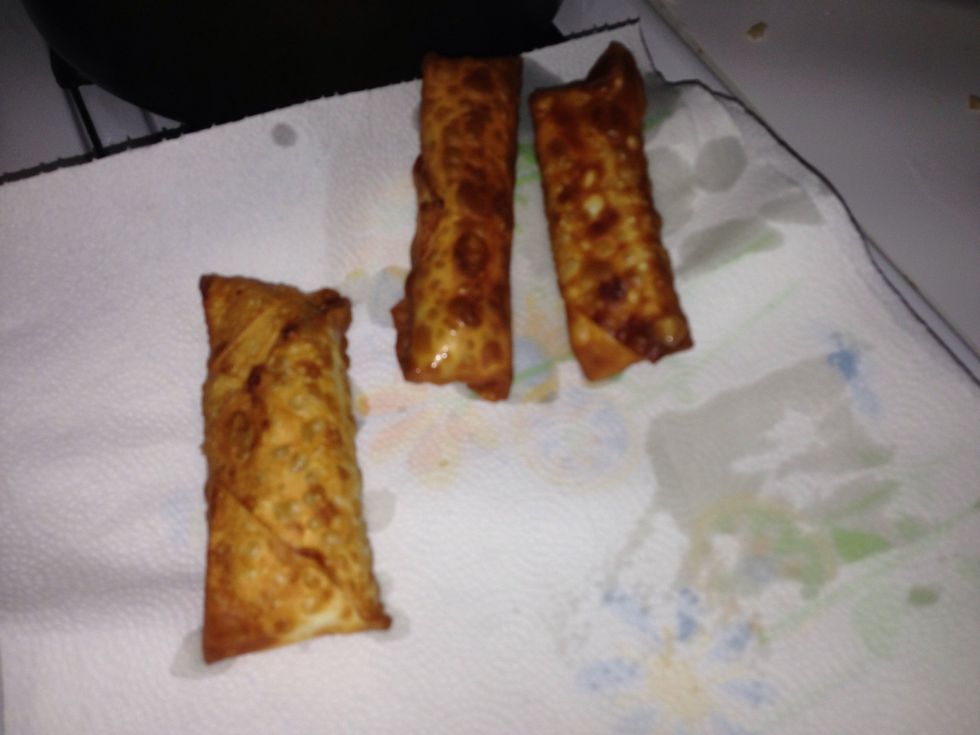 Lay them in a plate with paper towels to blot off excessive oil.
Finished egg rolls :)
2.0c Cubed turkey breast
1.0 Small onion diced
2.0 Cloves garlic diced
3.0Tbsp Sesame oil (1 to fry with and 2 for the filling)
3.0Tbsp Soy sauce
1/4Tbsp Chinese 5 spice
Pepper to taste
8.0 Button mushrooms cut up
9.0 Eggroll wrappers
3.0 Green onions diced
Small cup with water
Oil for frying
1.0Tbsp Finely chopped fresh ginger