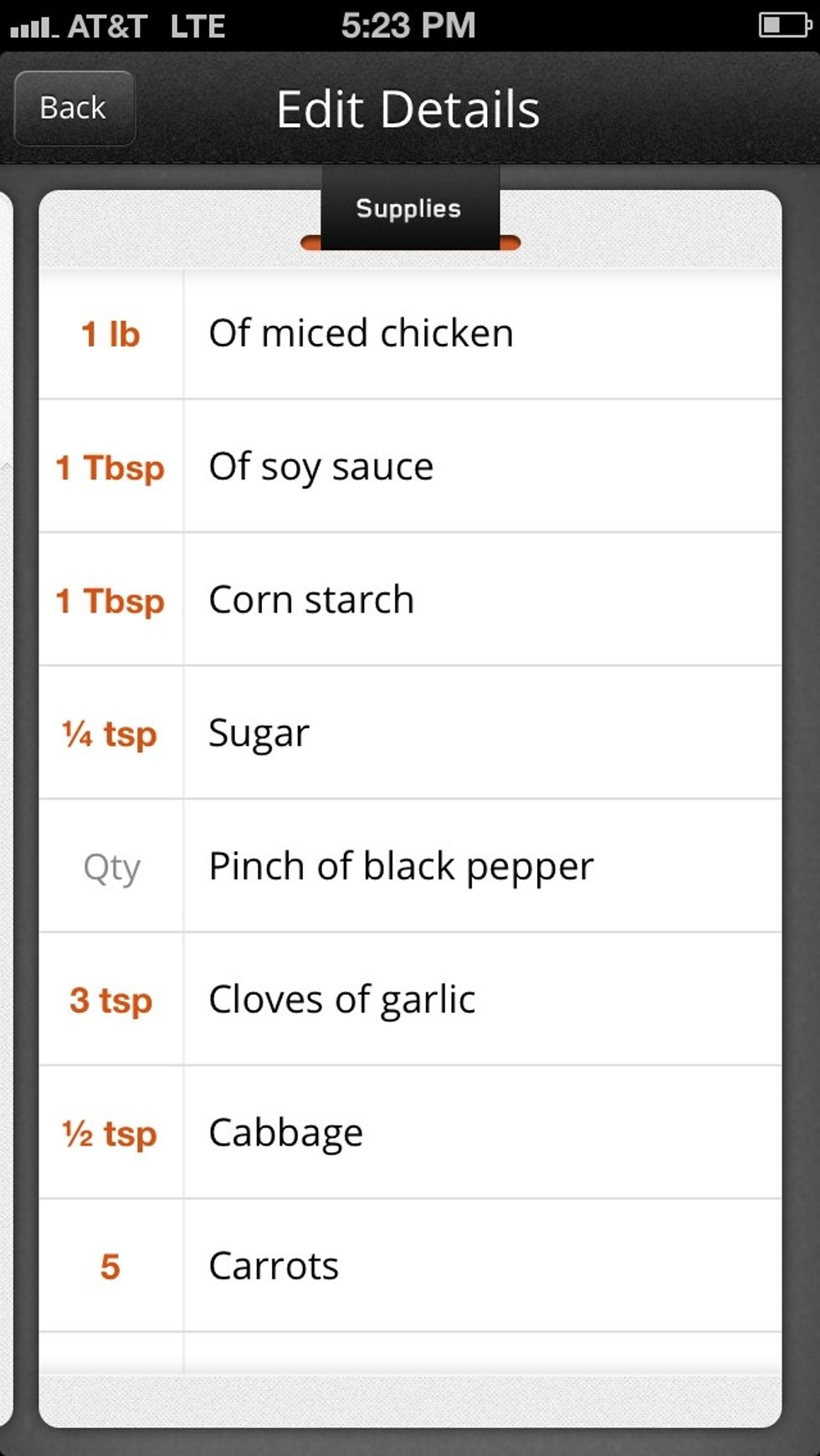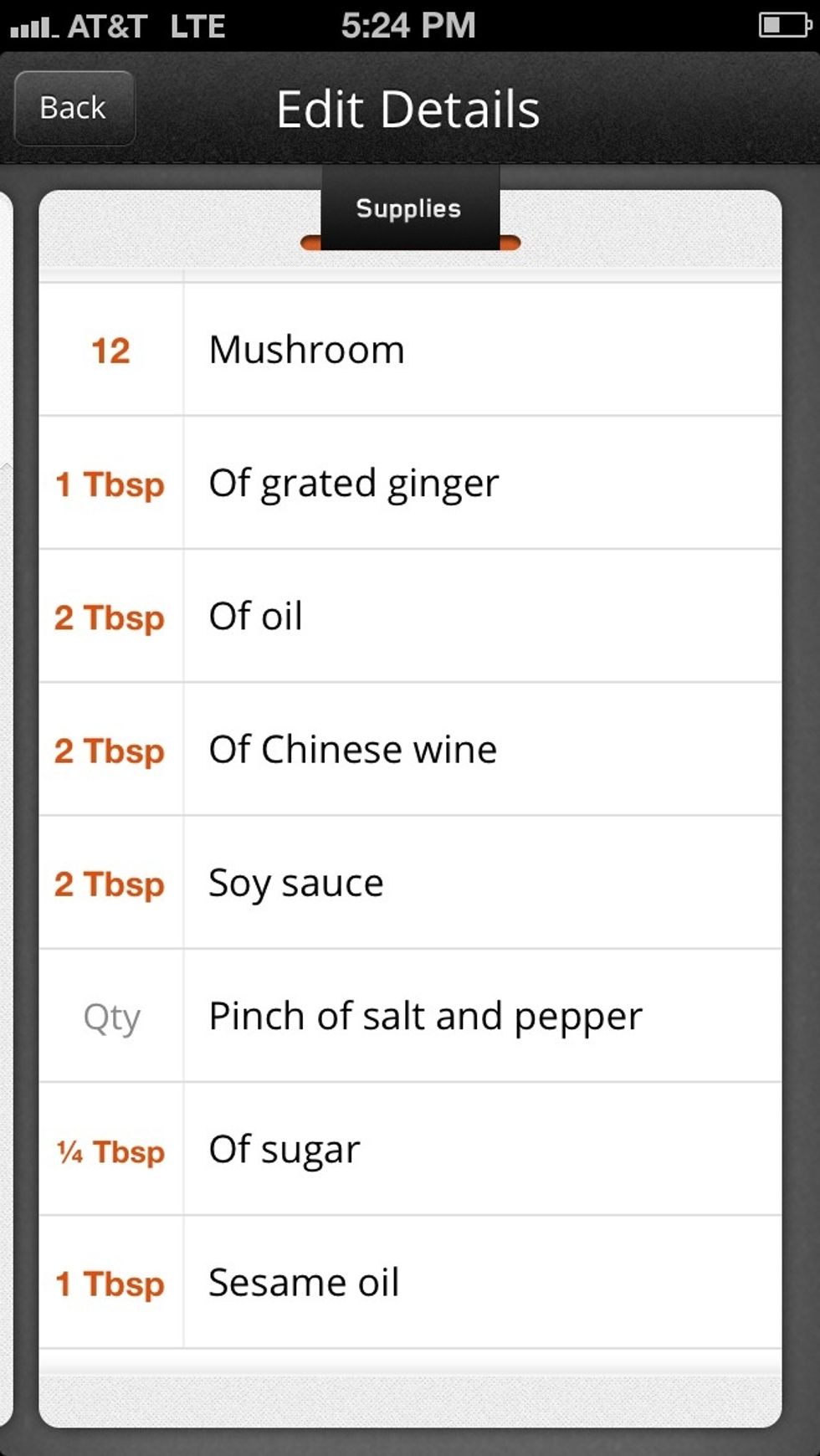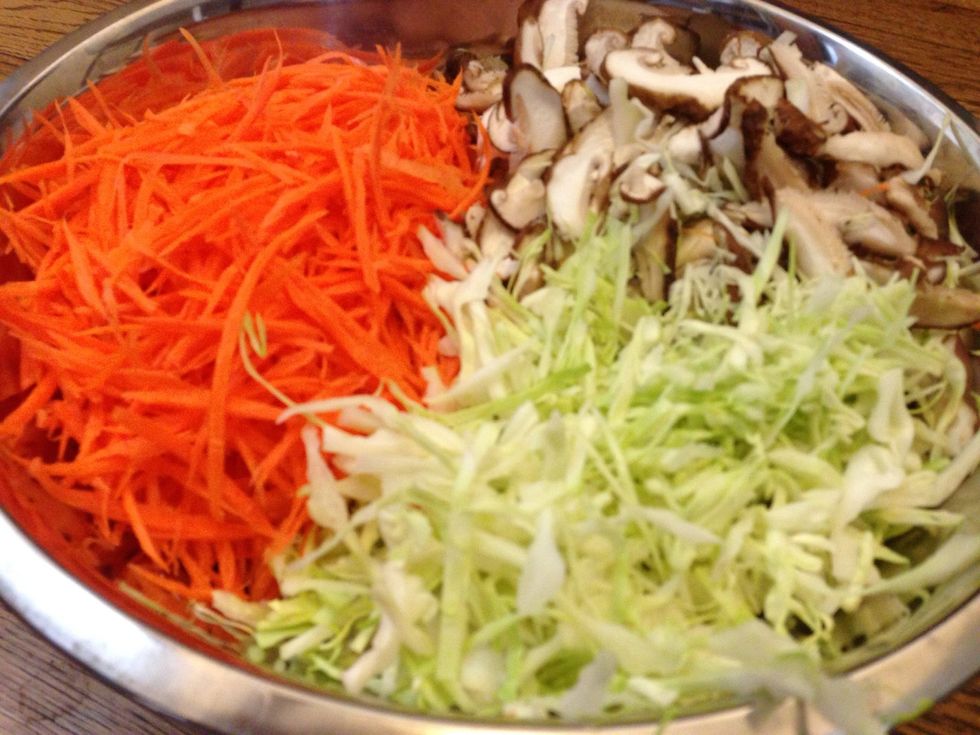 Cut all the vegetable thinly just like match stick size.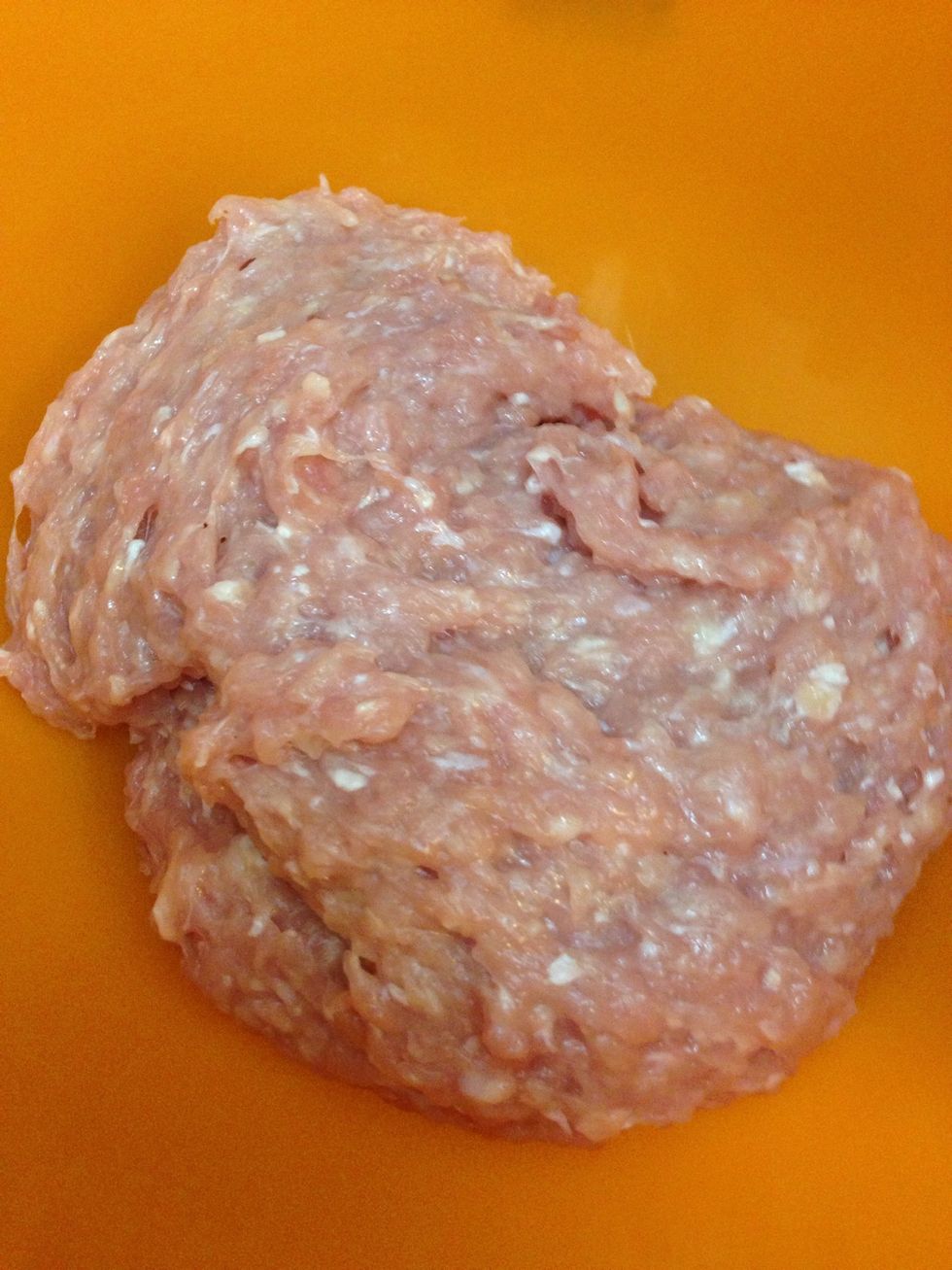 I used chicken breast. You welcome to use all kind of meats.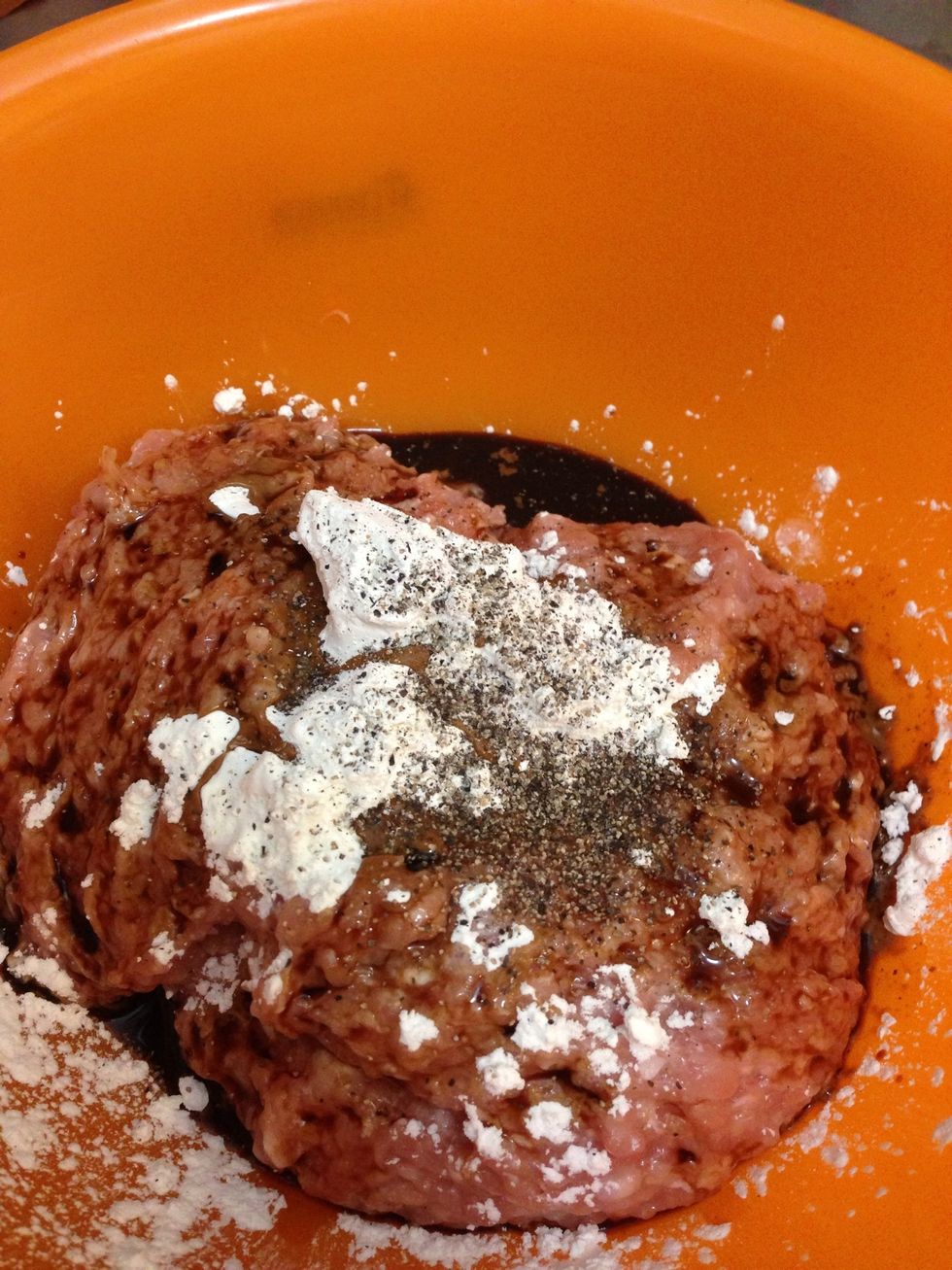 Add soy sauce, corn starch, sugar, and pinch of black pepper. Mix it well.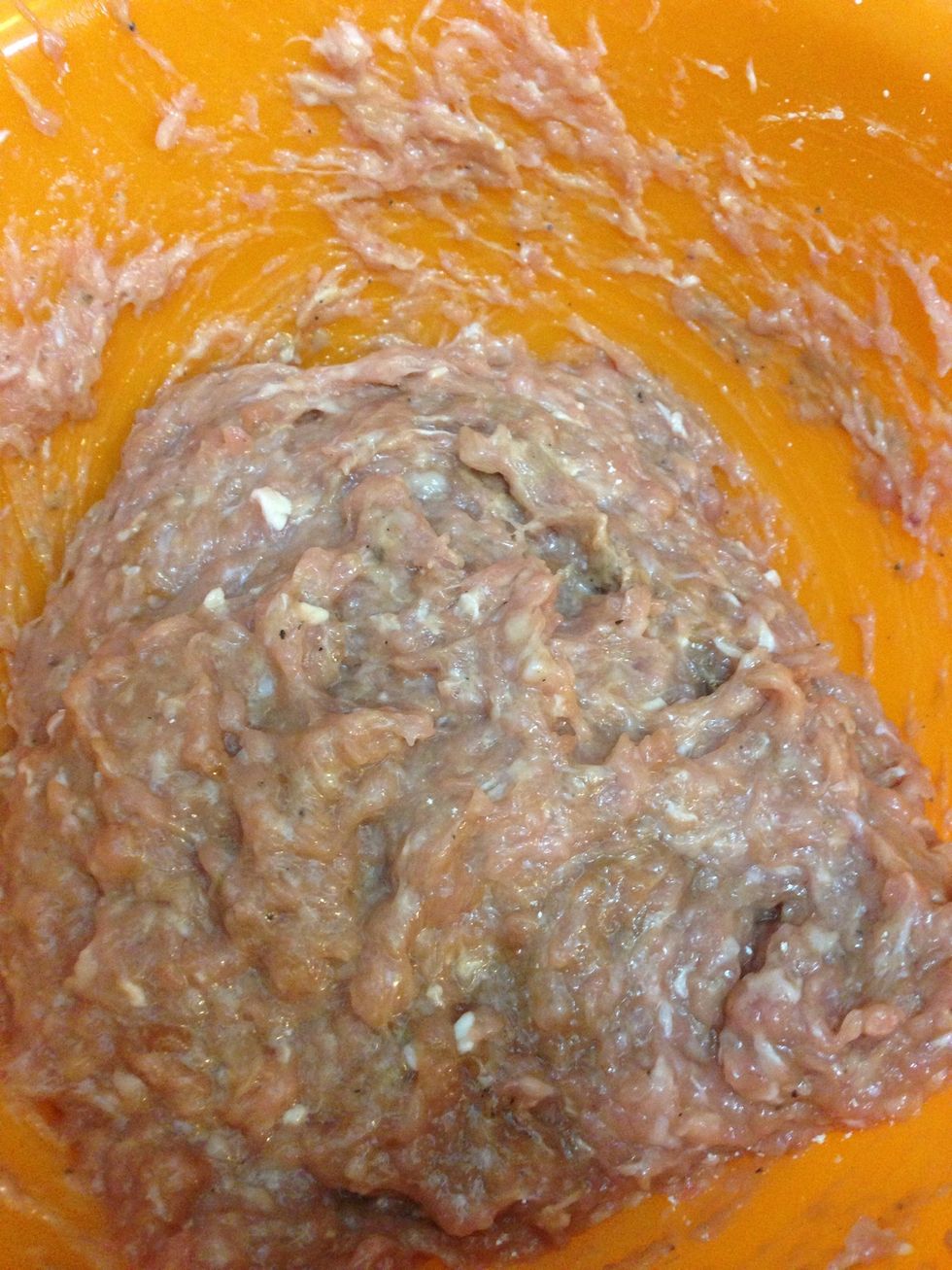 Refrigerate the meat mixture for at least 15 min.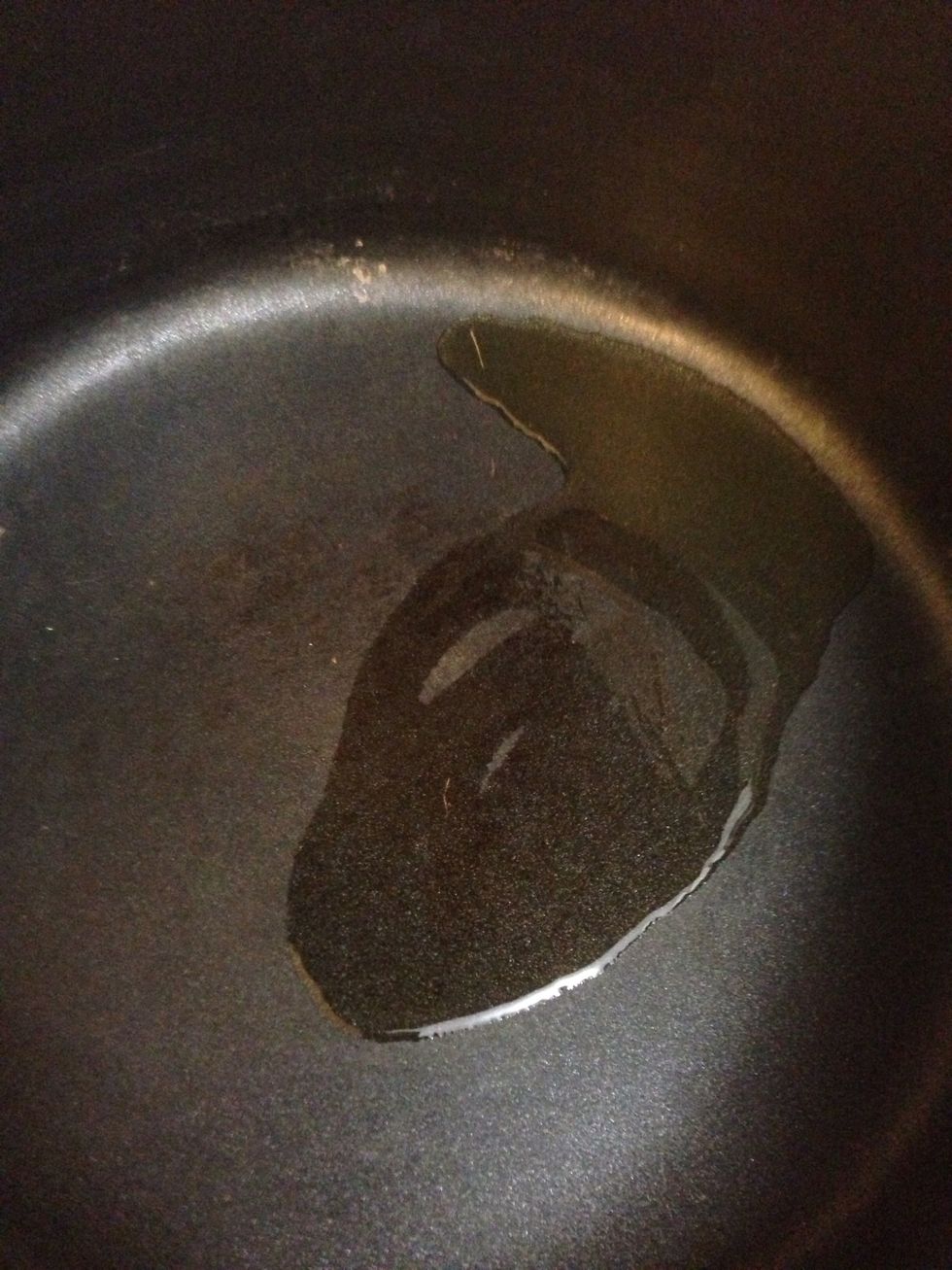 Add oil to the pan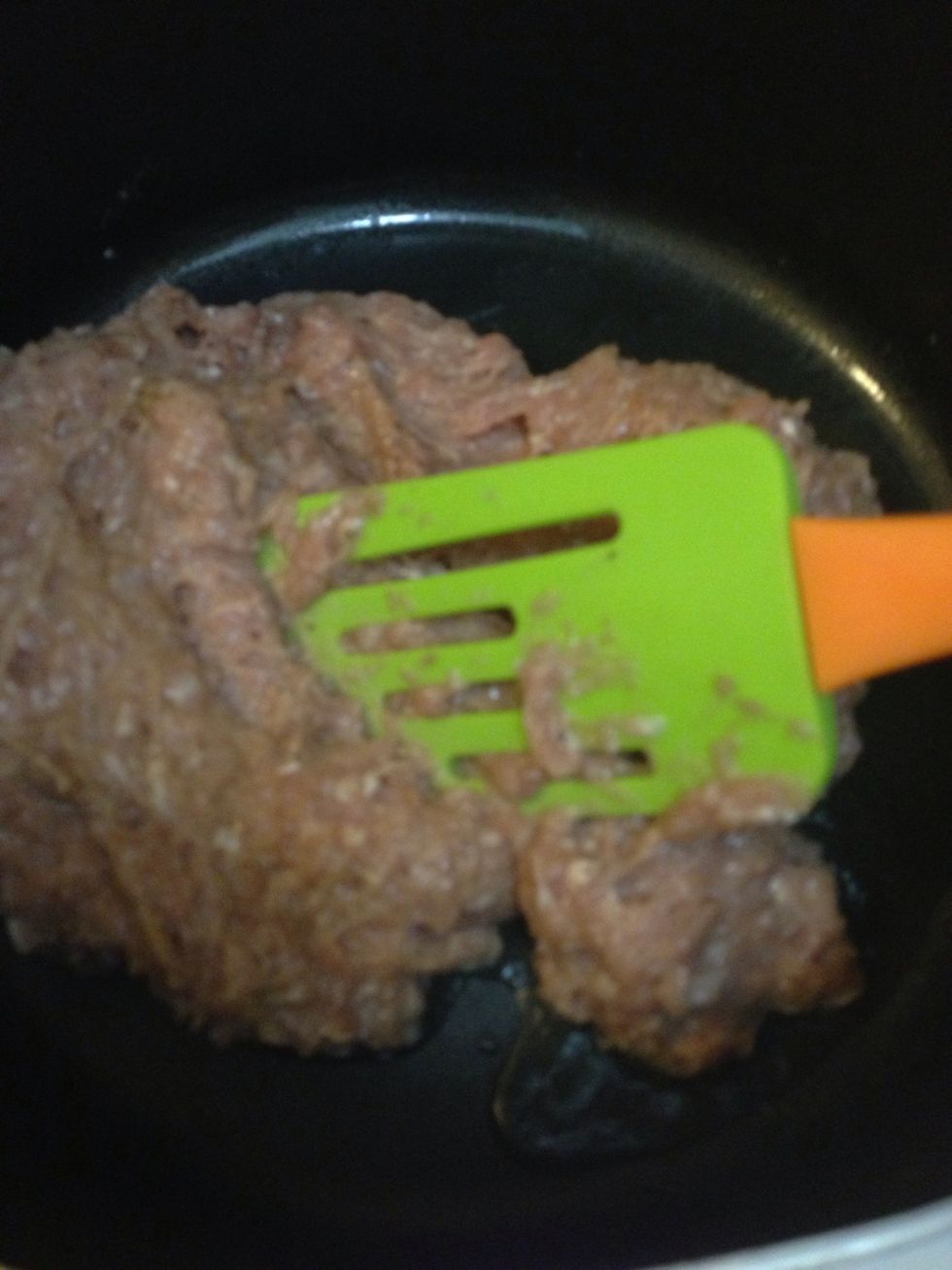 Add the meat mixture and cook thoroughly.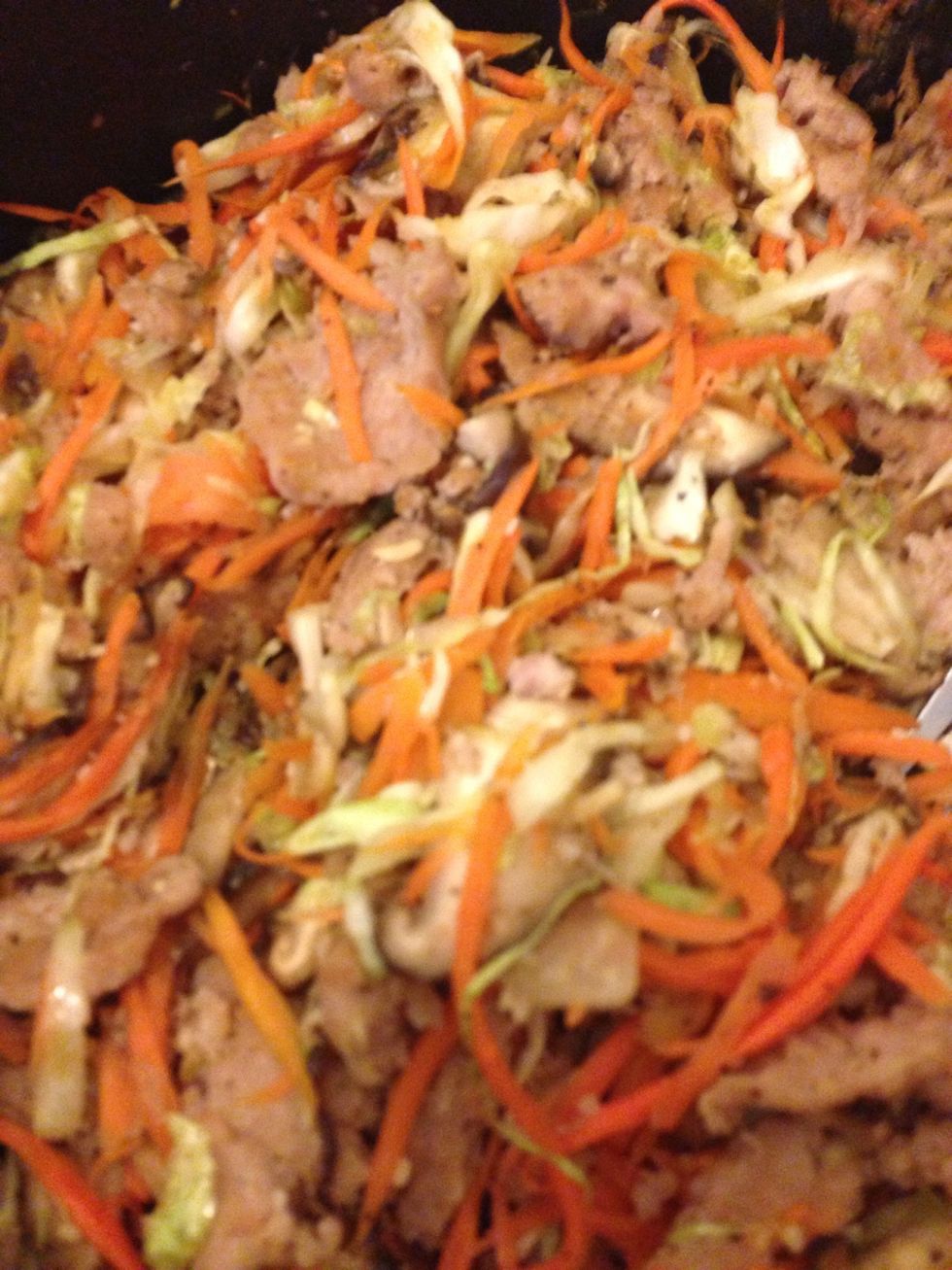 Add all the vegetable and the rest of the ingredients (soy sauce, Chinese wine, salt, pepper, sugar, etc) and let it cool down.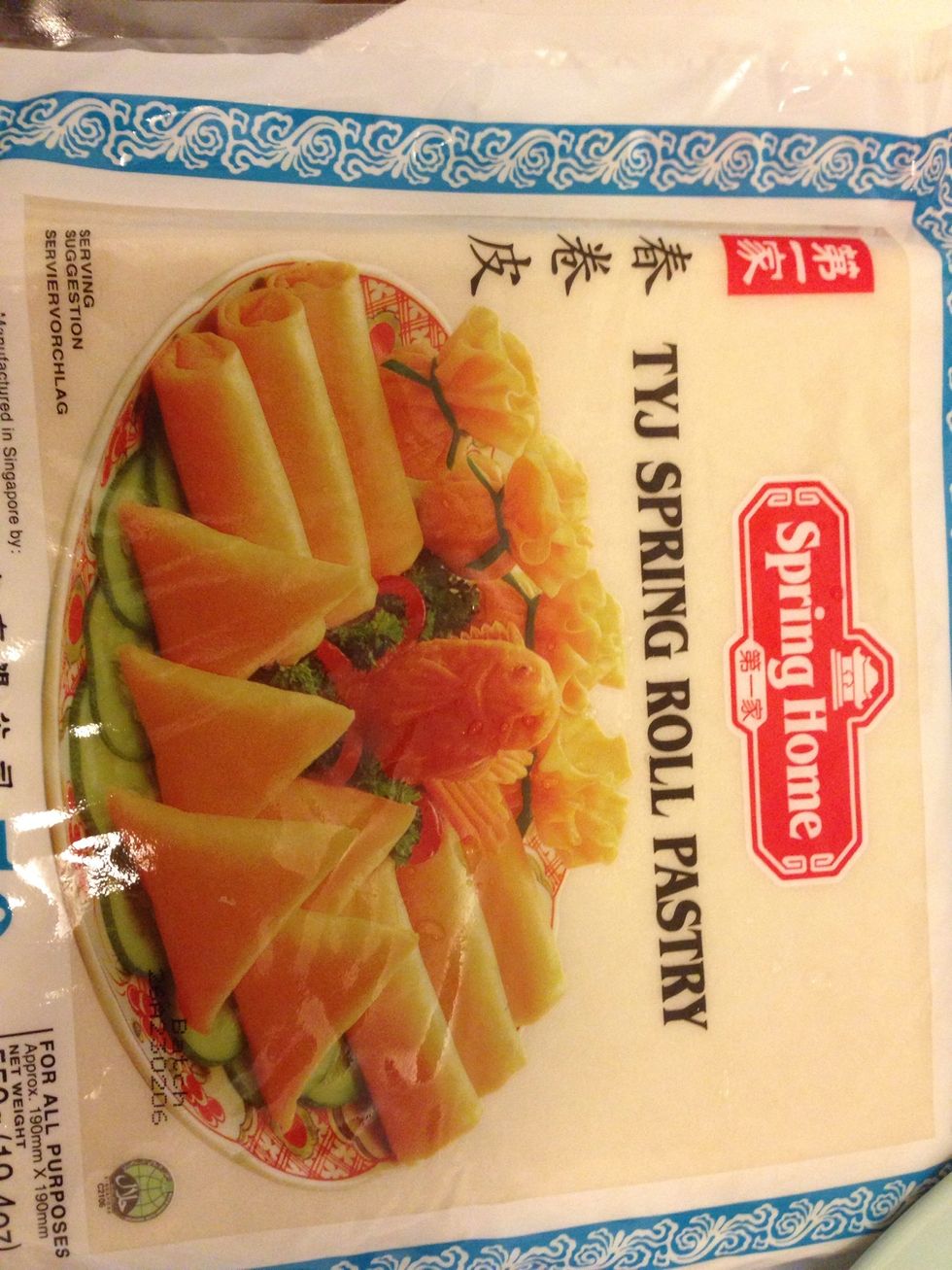 This the spring roll "skin" that I used. You can find it in any Asian grocery store, frozen section. Roll it in the clean surface.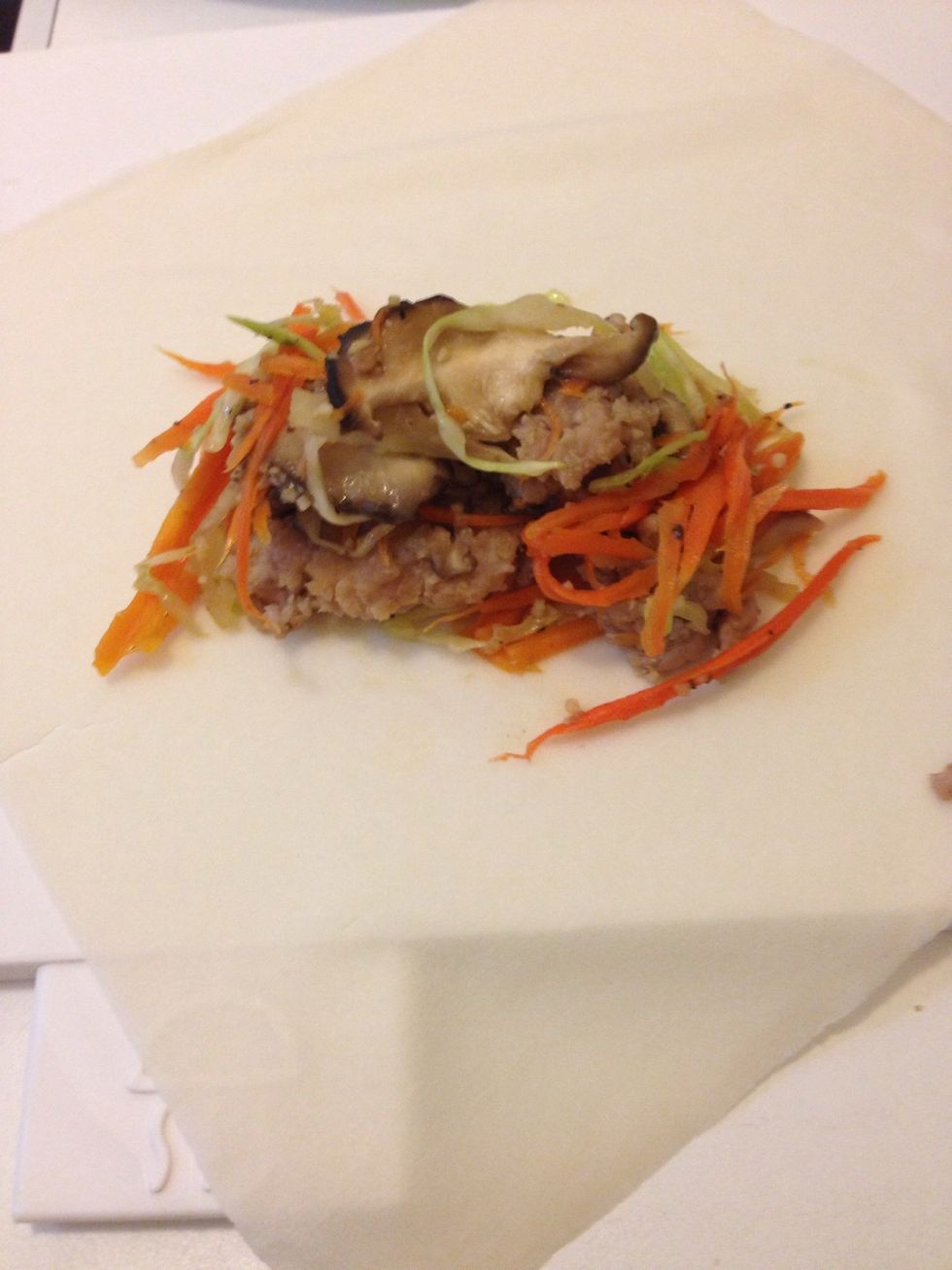 Your egg roll Ingredient need to be drained! Too much juice in filling make a soggy egg rolls. Here I showed you how to roll it. Step 1, spoon the filling near the bottom n roll it toward the middle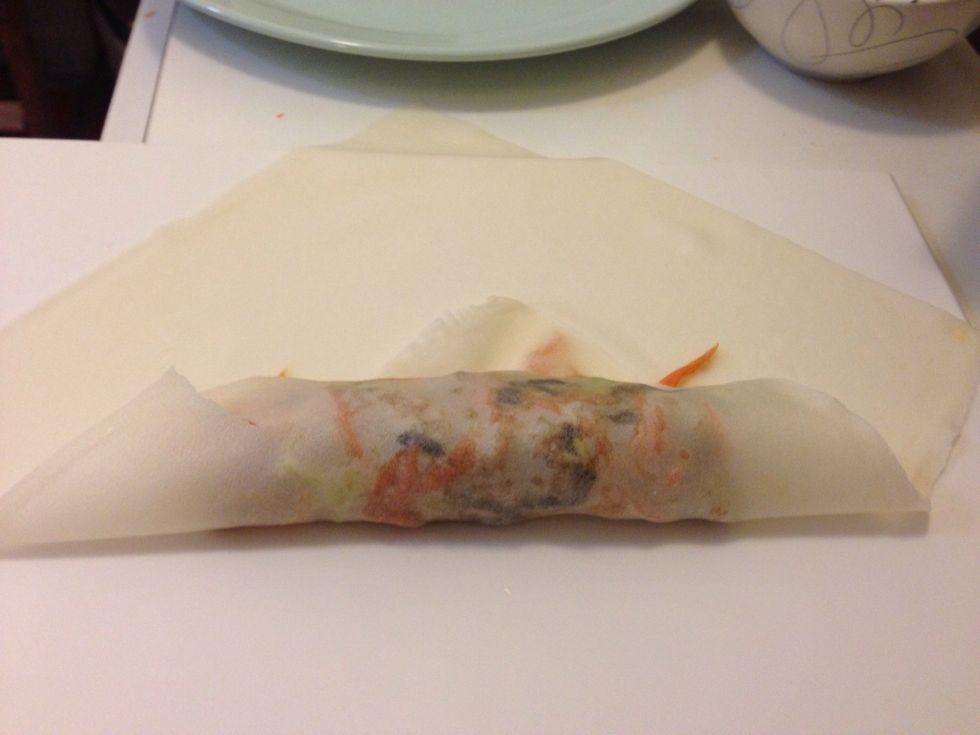 Step 2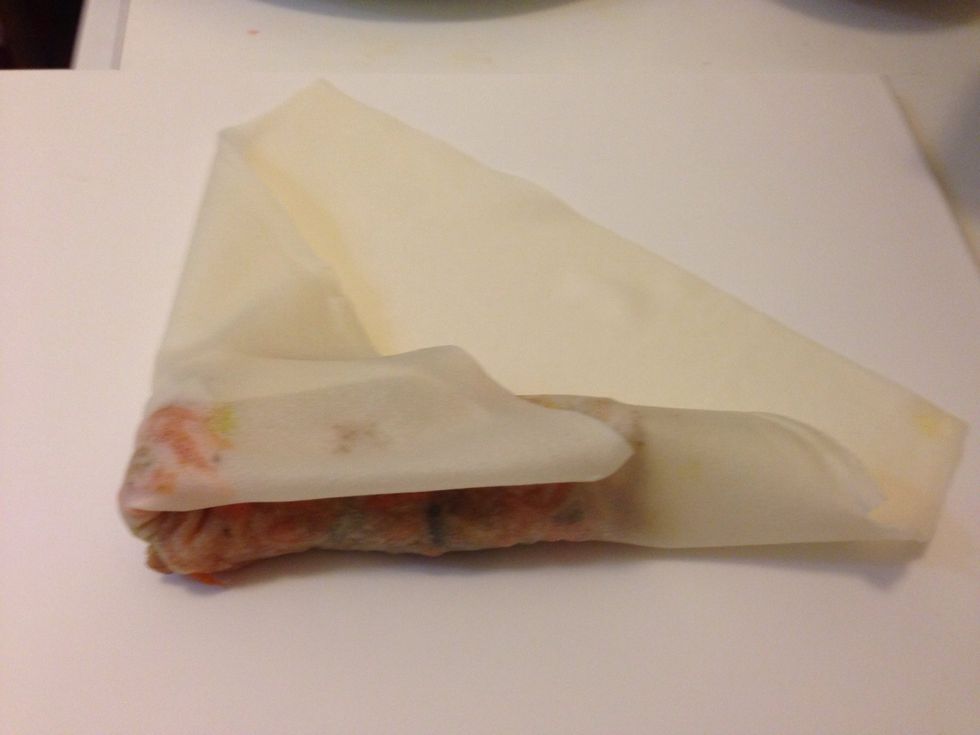 Step 3: fold the left side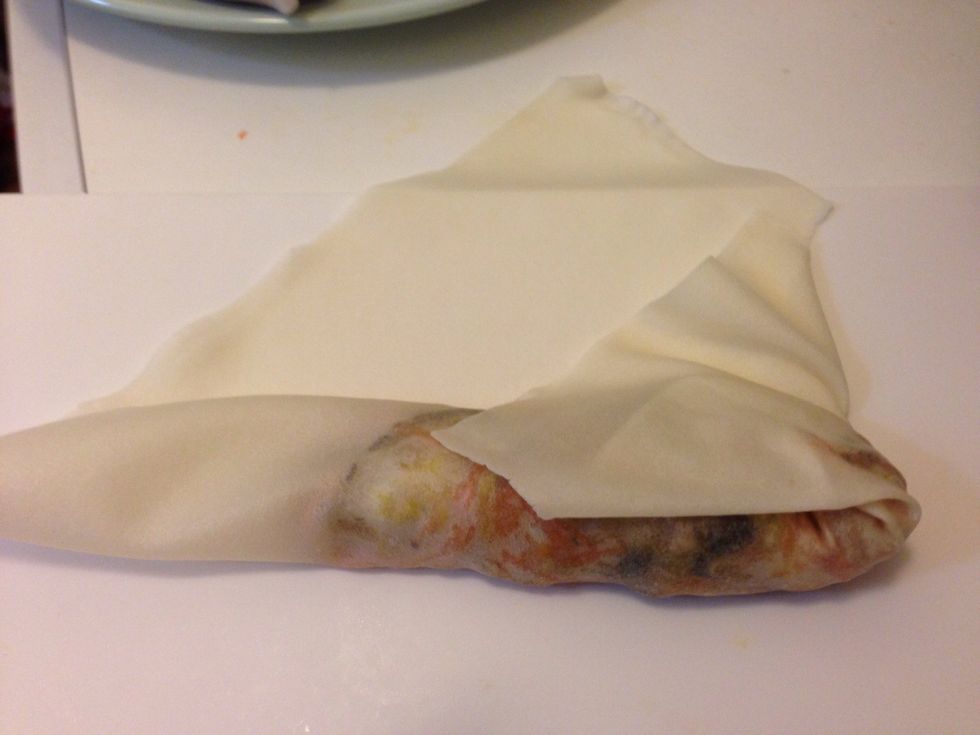 Step 4:Fold the right side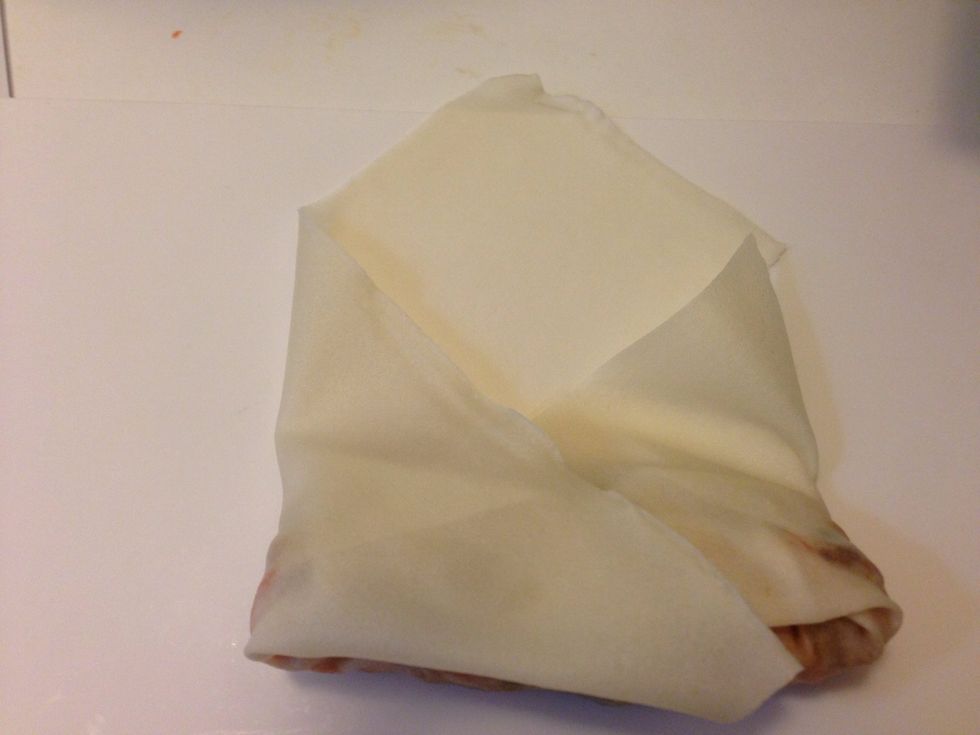 It will look like this. Continue to roll it all the way and at the end, place some of egg whites so the paper will stick together.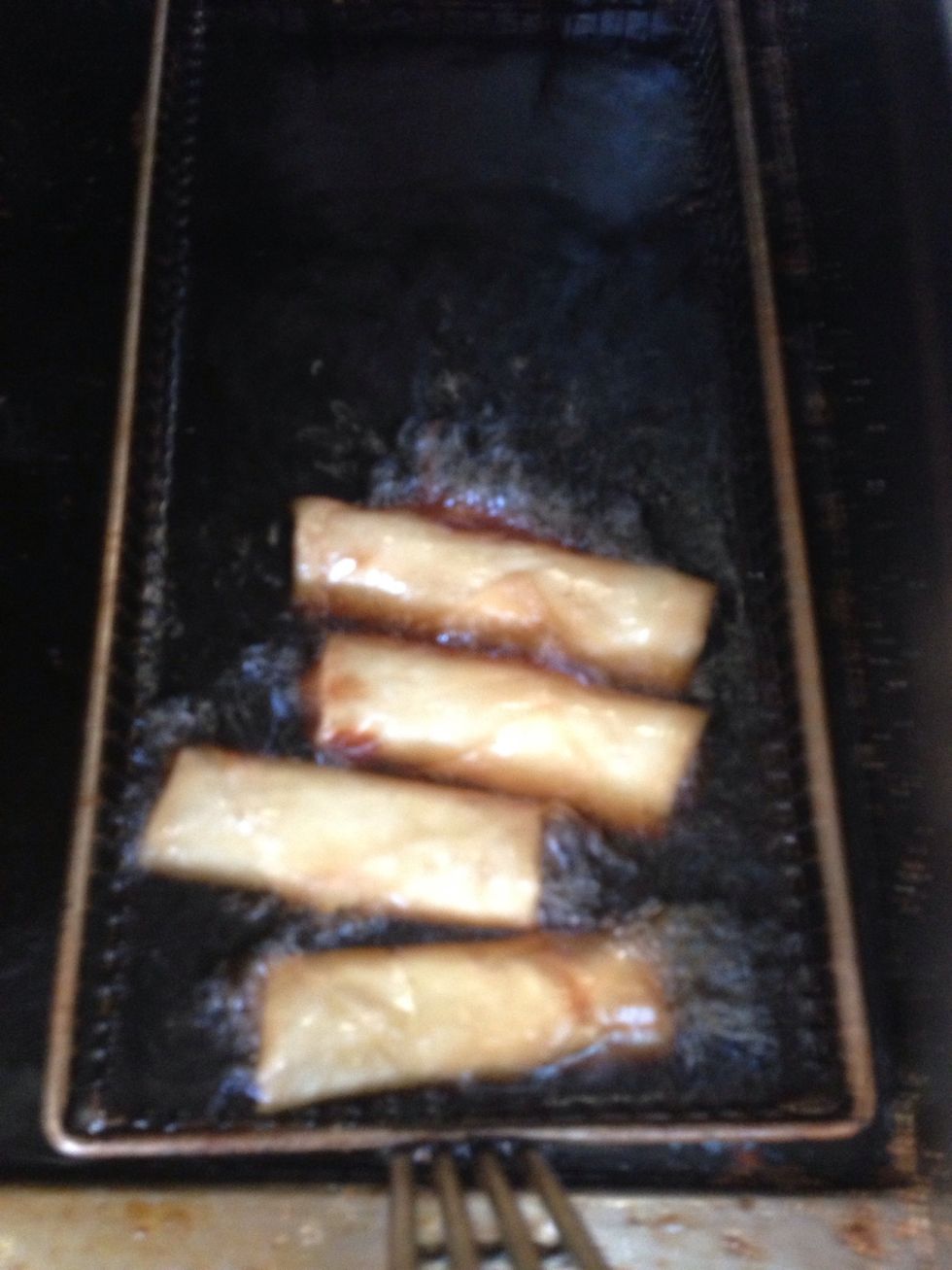 Deep Fry the rolls.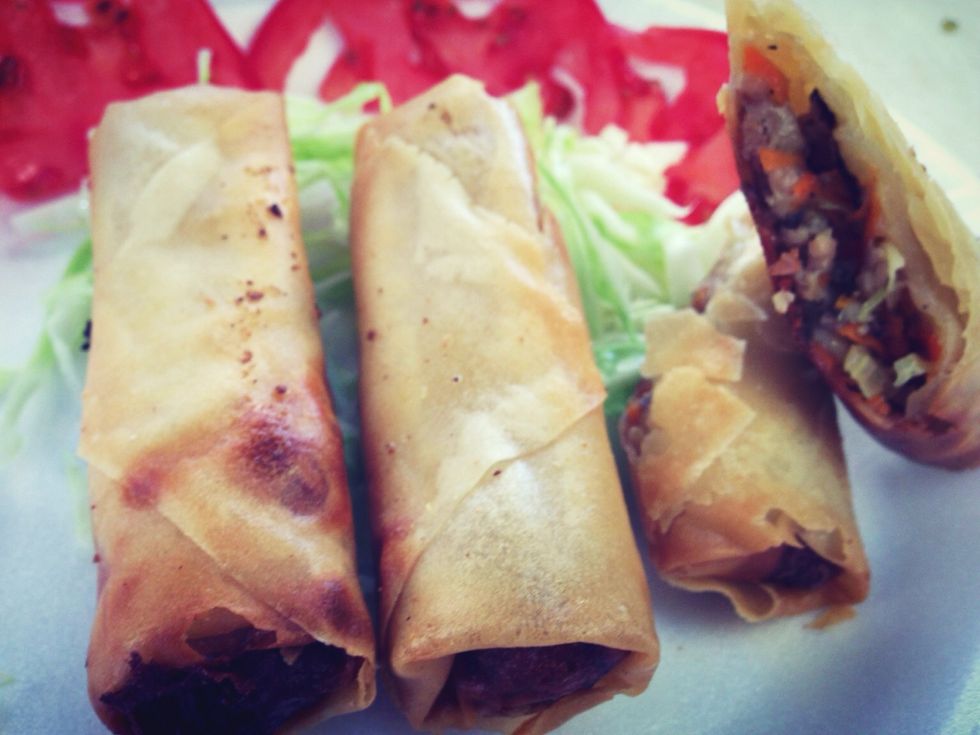 Snacccckk readddyyyy! 😋
1.0lb Of miced chicken
1.0Tbsp Of soy sauce
1.0Tbsp Corn starch
1/4tsp Sugar
Pinch of black pepper
3.0tsp Cloves of garlic
1/2tsp Cabbage
5.0 Carrots
12.0 Mushroom
1.0Tbsp Of grated ginger
2.0Tbsp Of oil
2.0Tbsp Of Chinese wine
2.0Tbsp Soy sauce
Pinch of salt and pepper
1/4Tbsp Of sugar
1.0Tbsp Sesame oil