This is a variation on egg in a basket or egg in a hole using a ❤ shaped cookie cutter or another shaped cookie cutter to create fun shapes.
7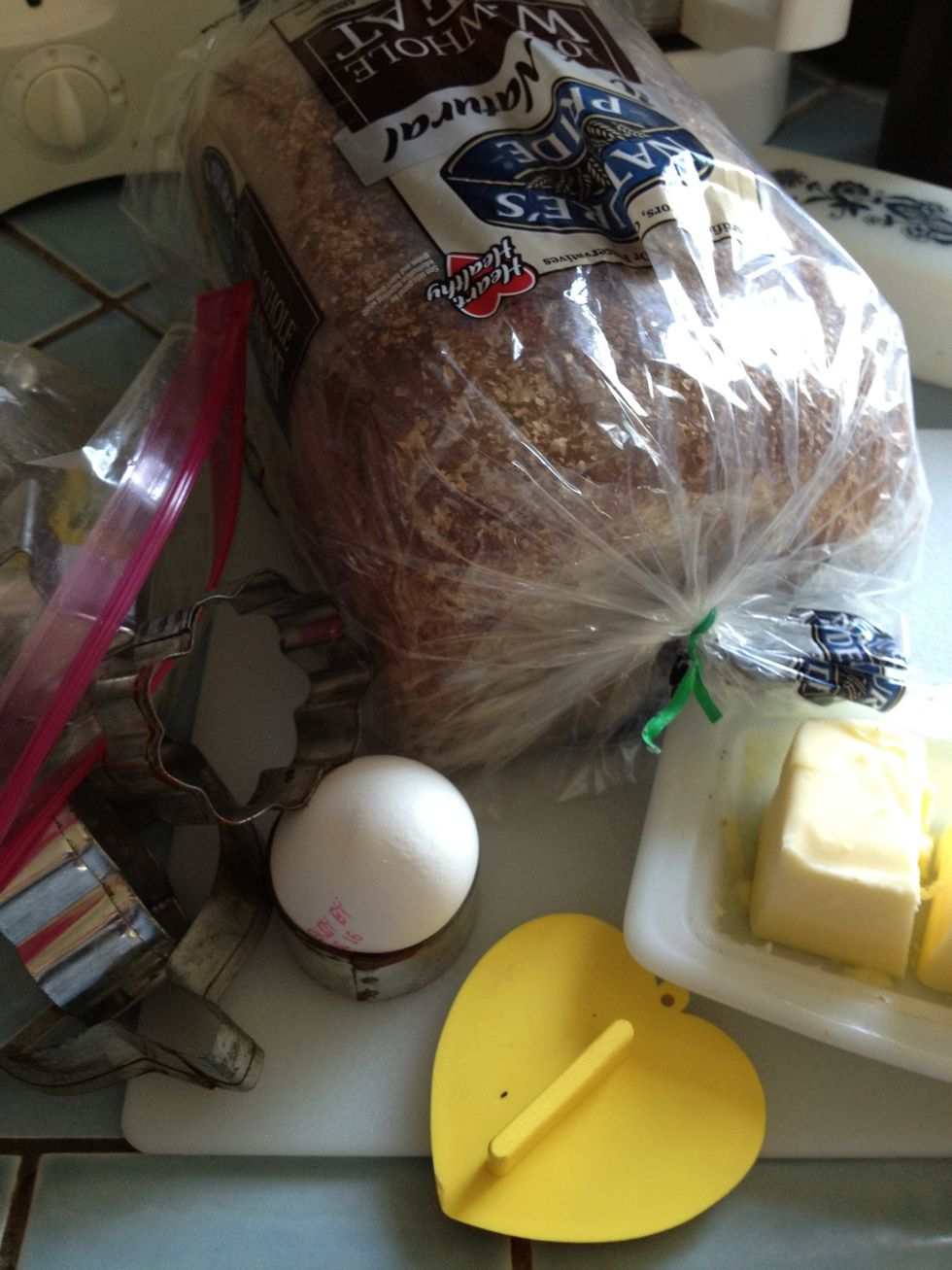 Gather your ingredients.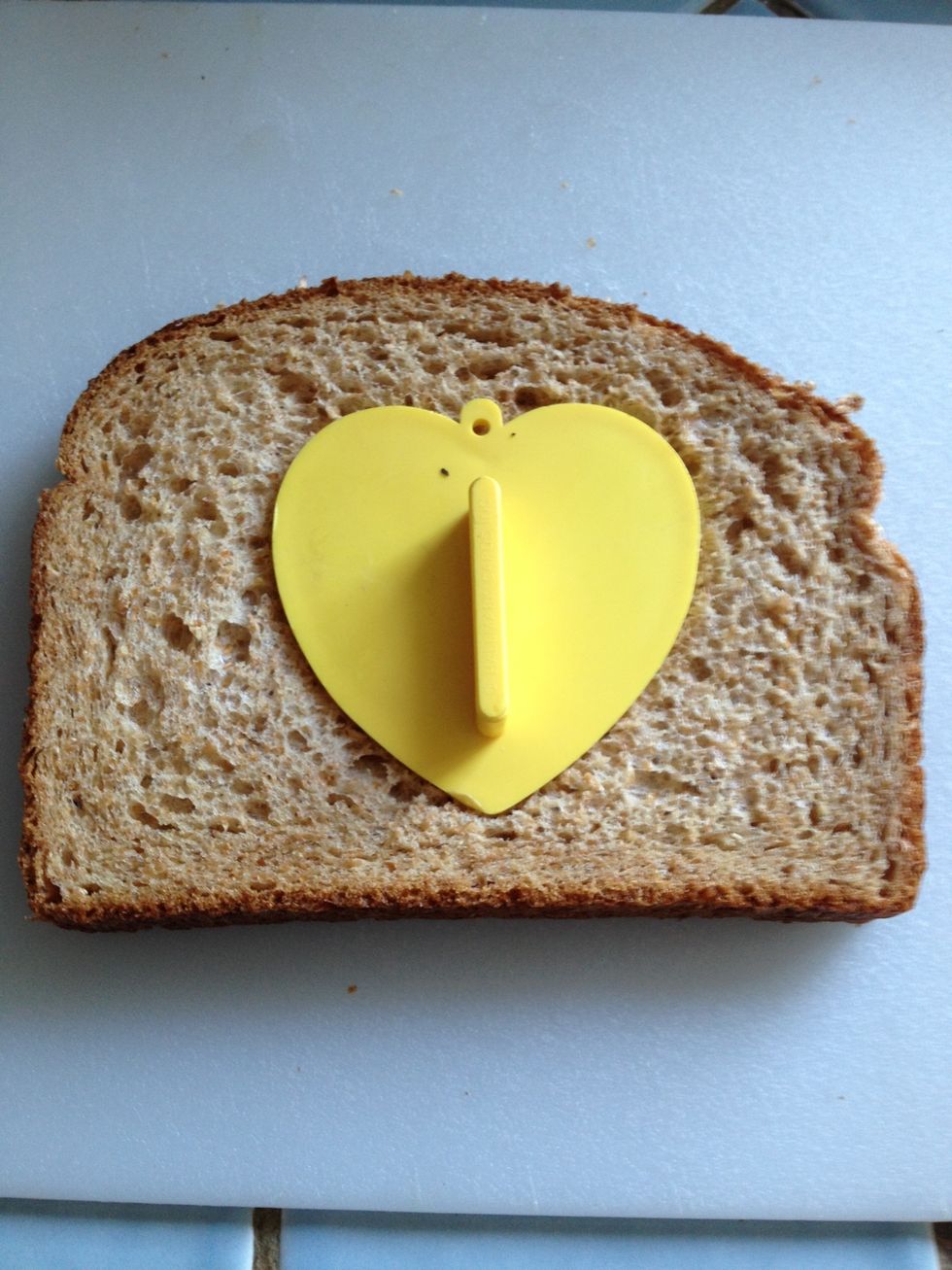 Use your heart ❤ cookie cutter to cut out a ❤ hole in the bread.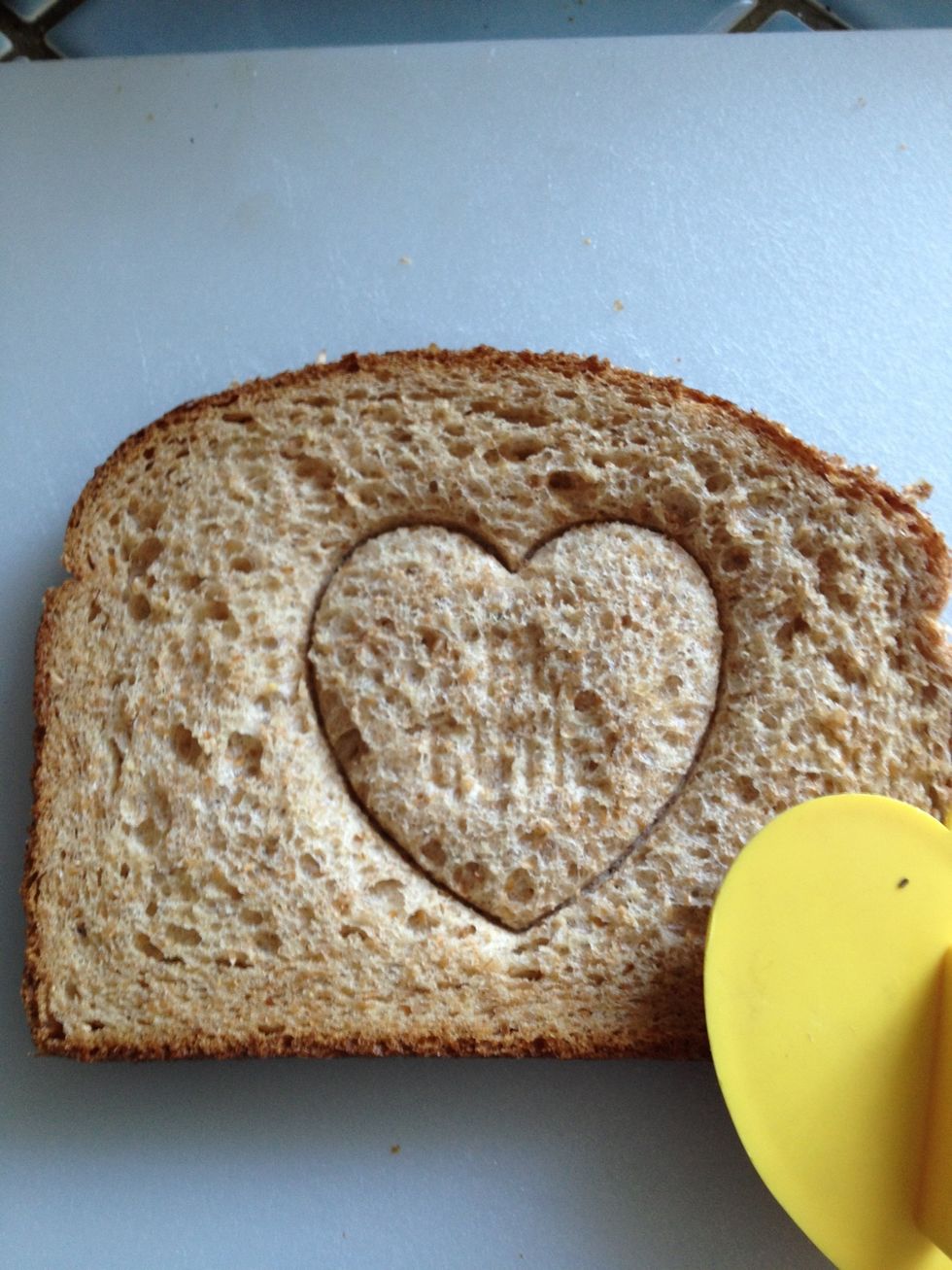 Don't worry if it doesn't cut all the way through...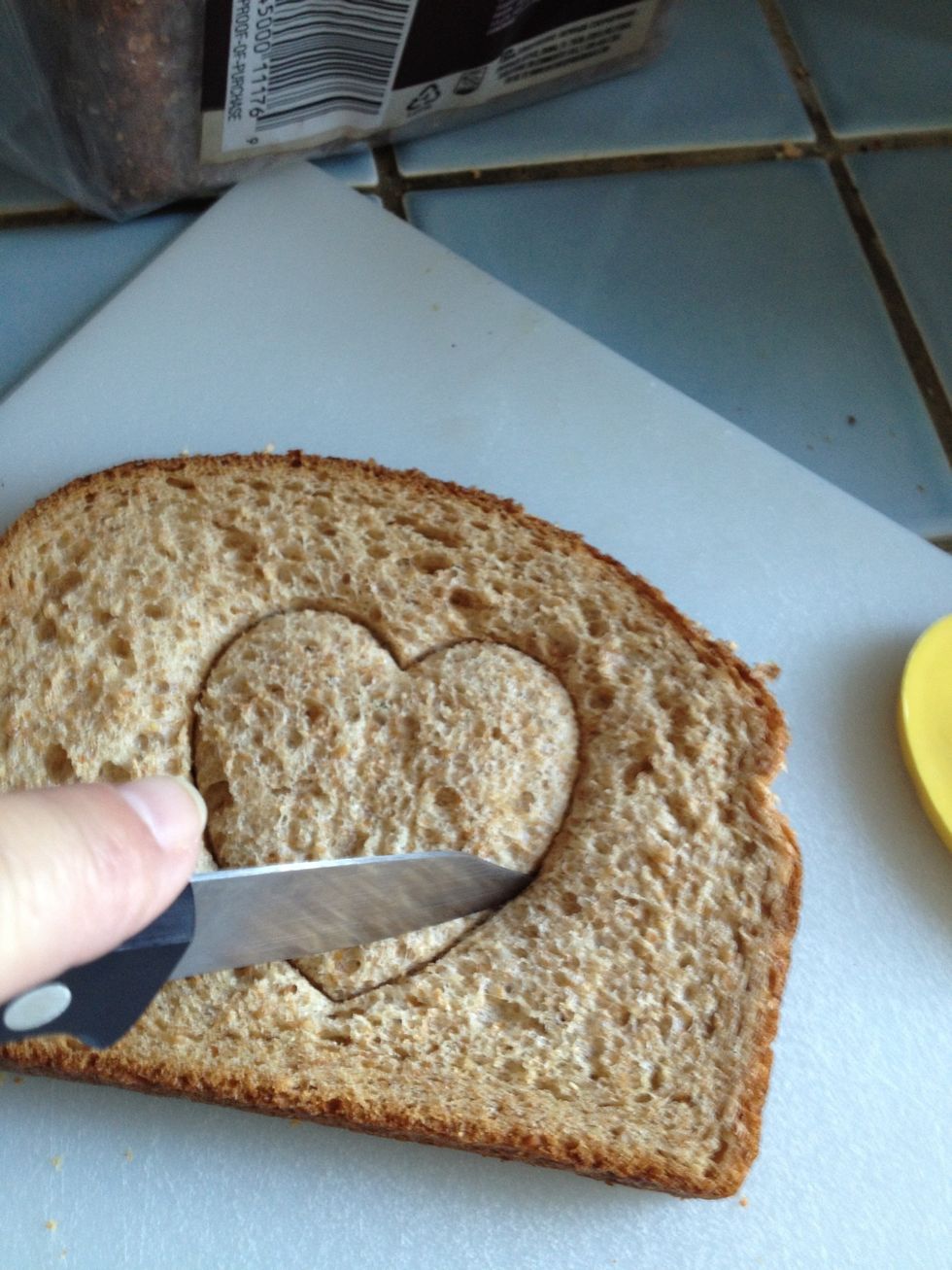 You can just use a sharp knife to cut out the ❤ heart.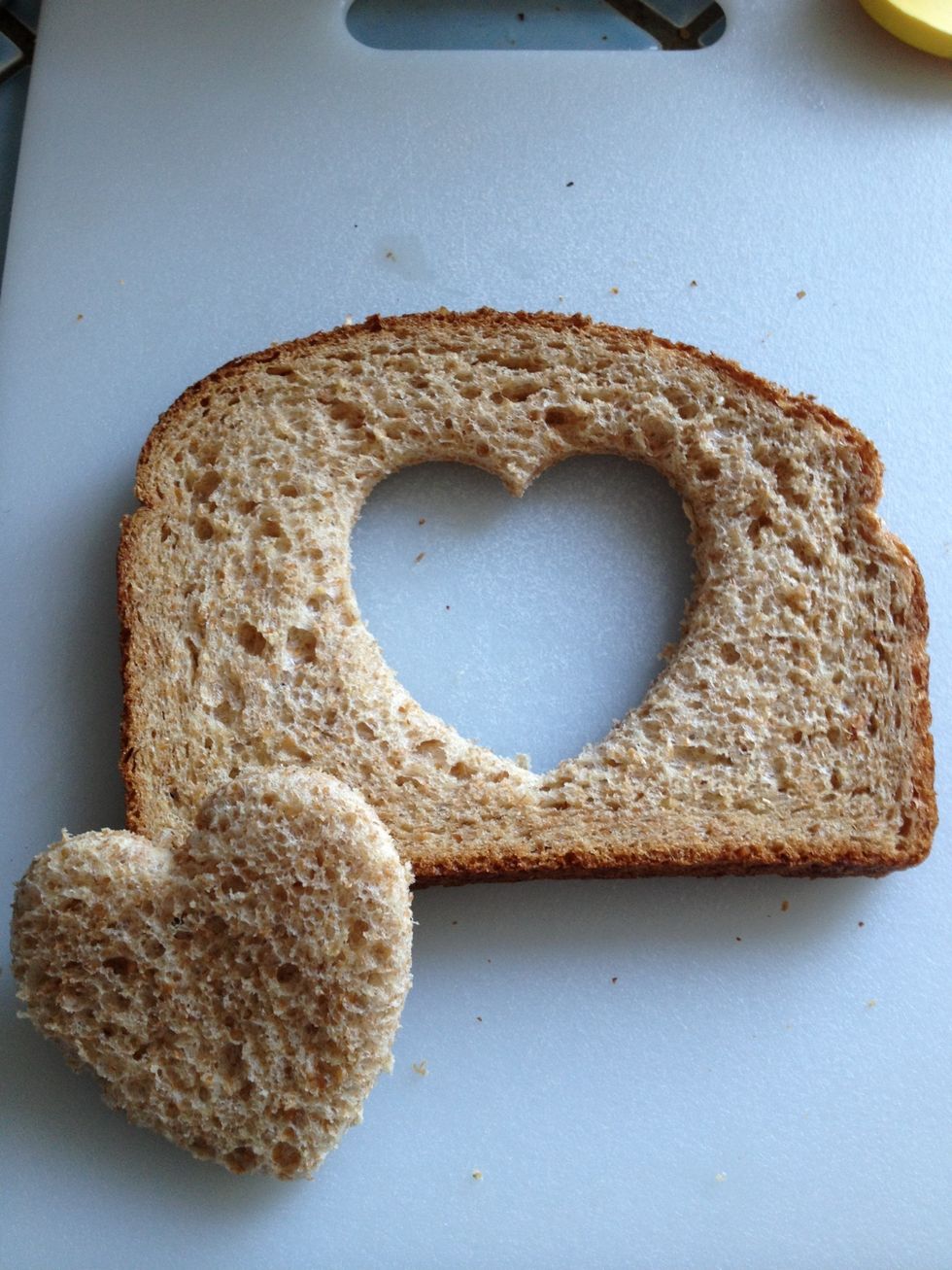 Ta da! Cute, huh?!? ❤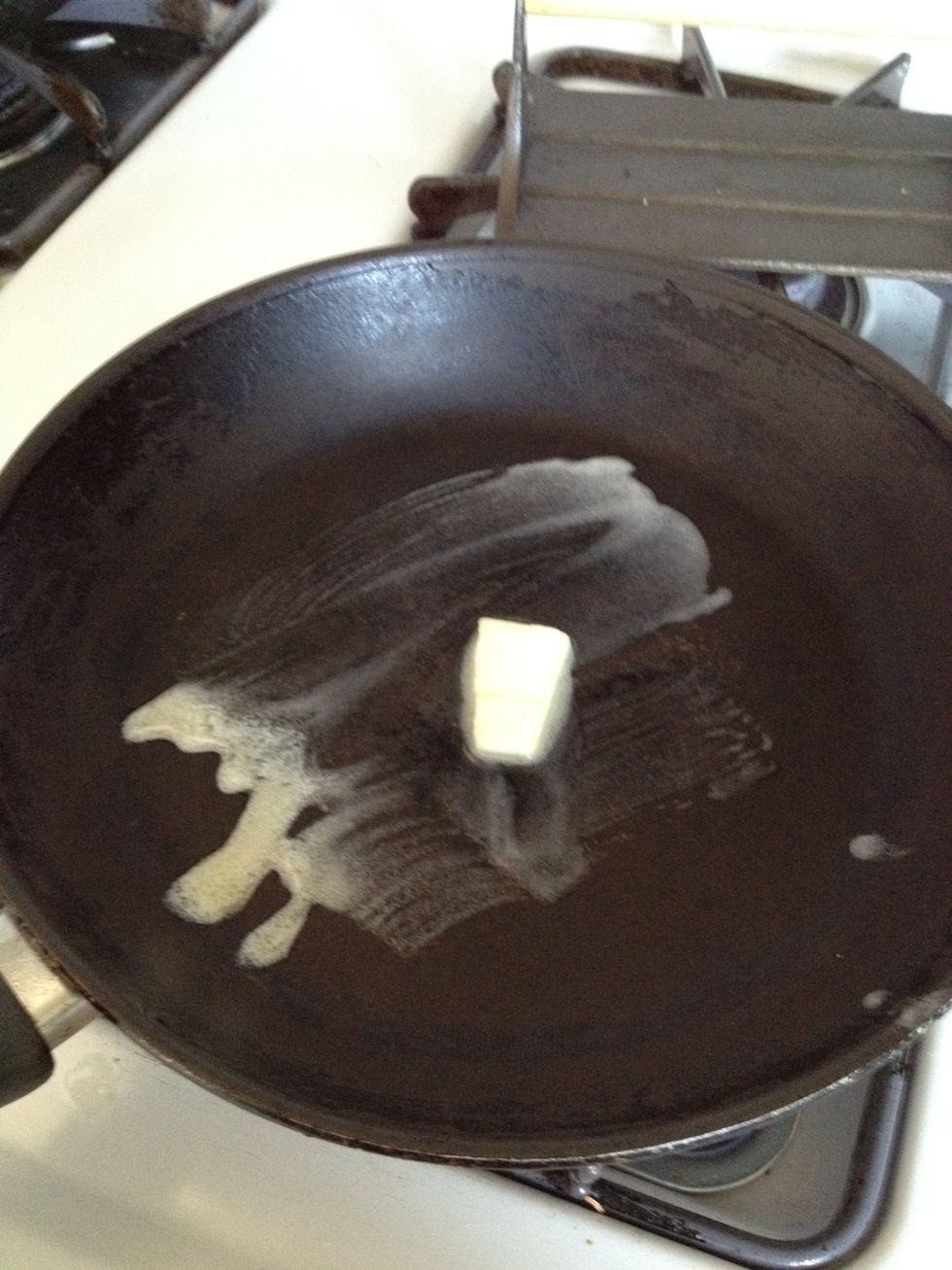 Melt butter or margarine in your pan..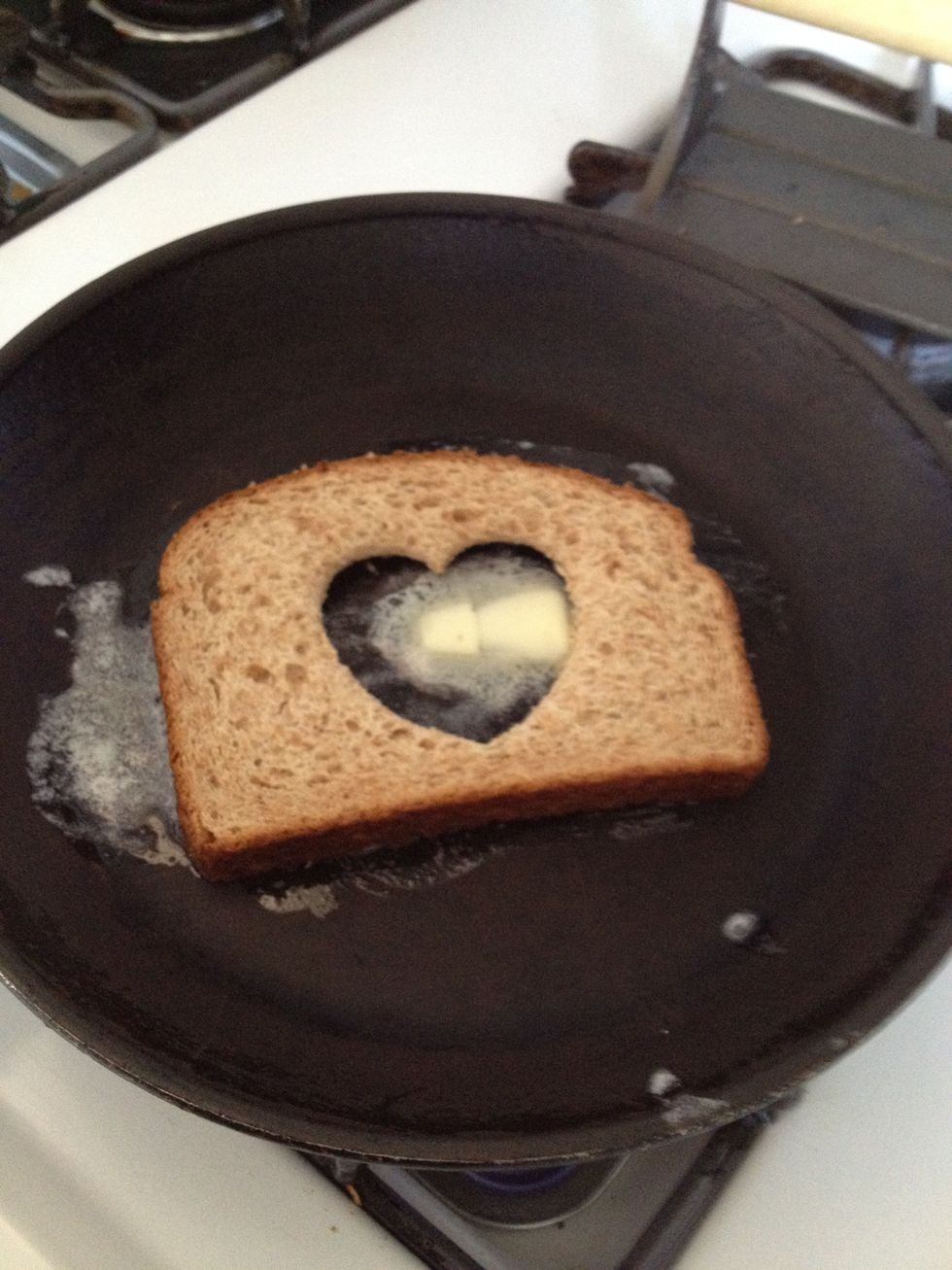 Put the bread in the melted butter and then turn over. Basically you want both sides buttered before you drop in your egg.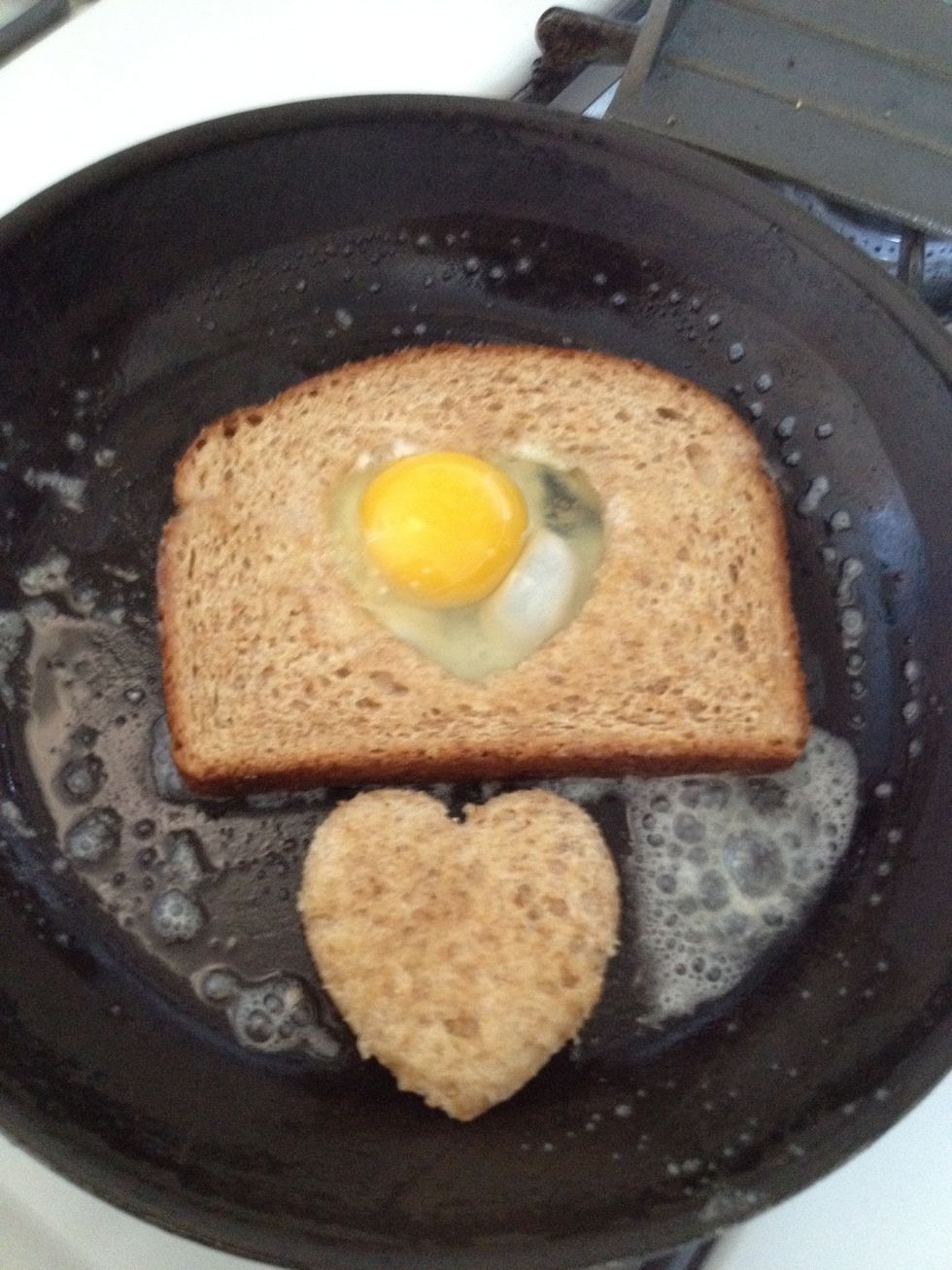 Break your egg in the heart ❤ hole. Also cook the heart ❤ bread in the pan too.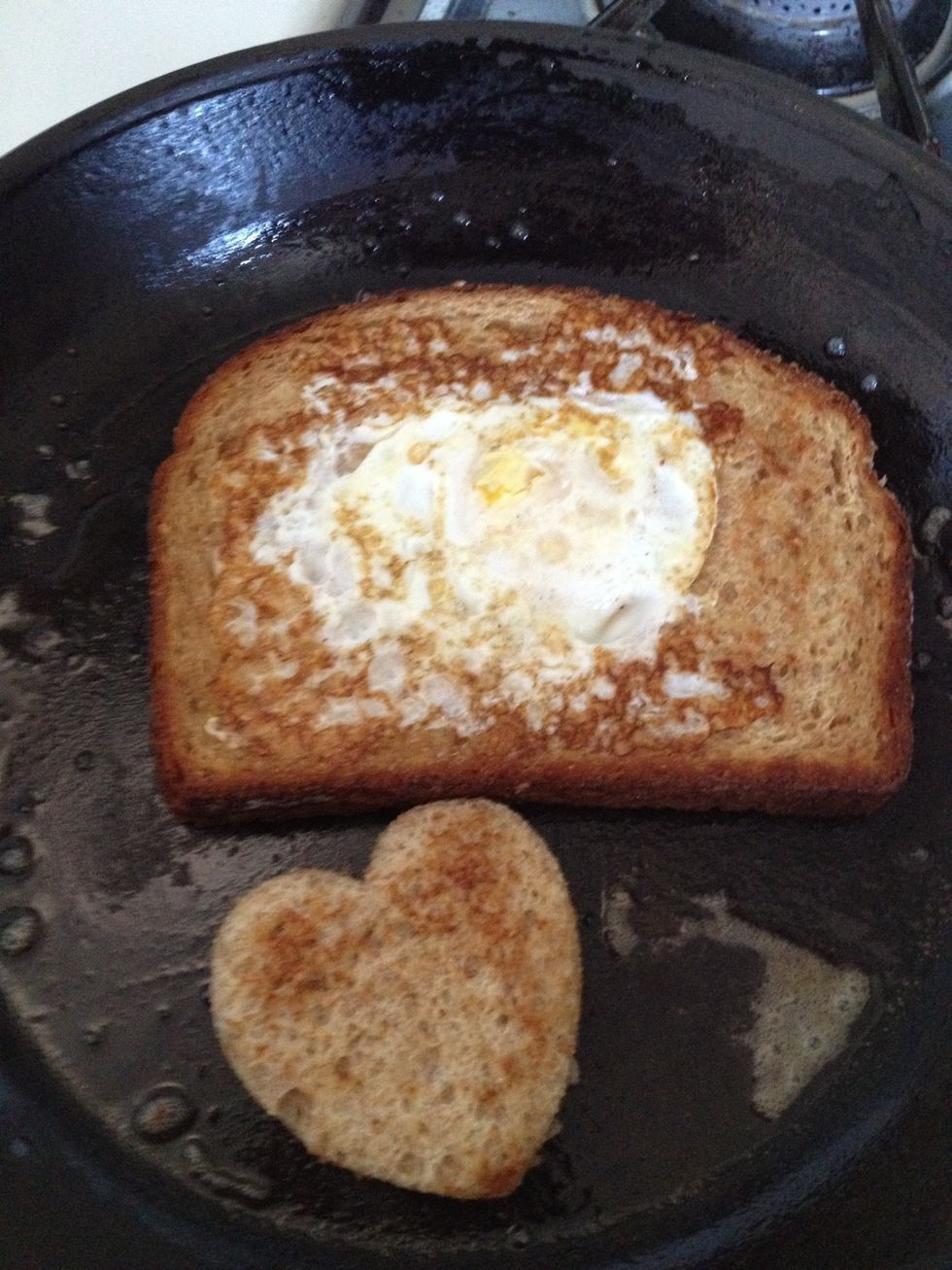 Turn over - don't worry, this is the "bottom" not the "cute" side.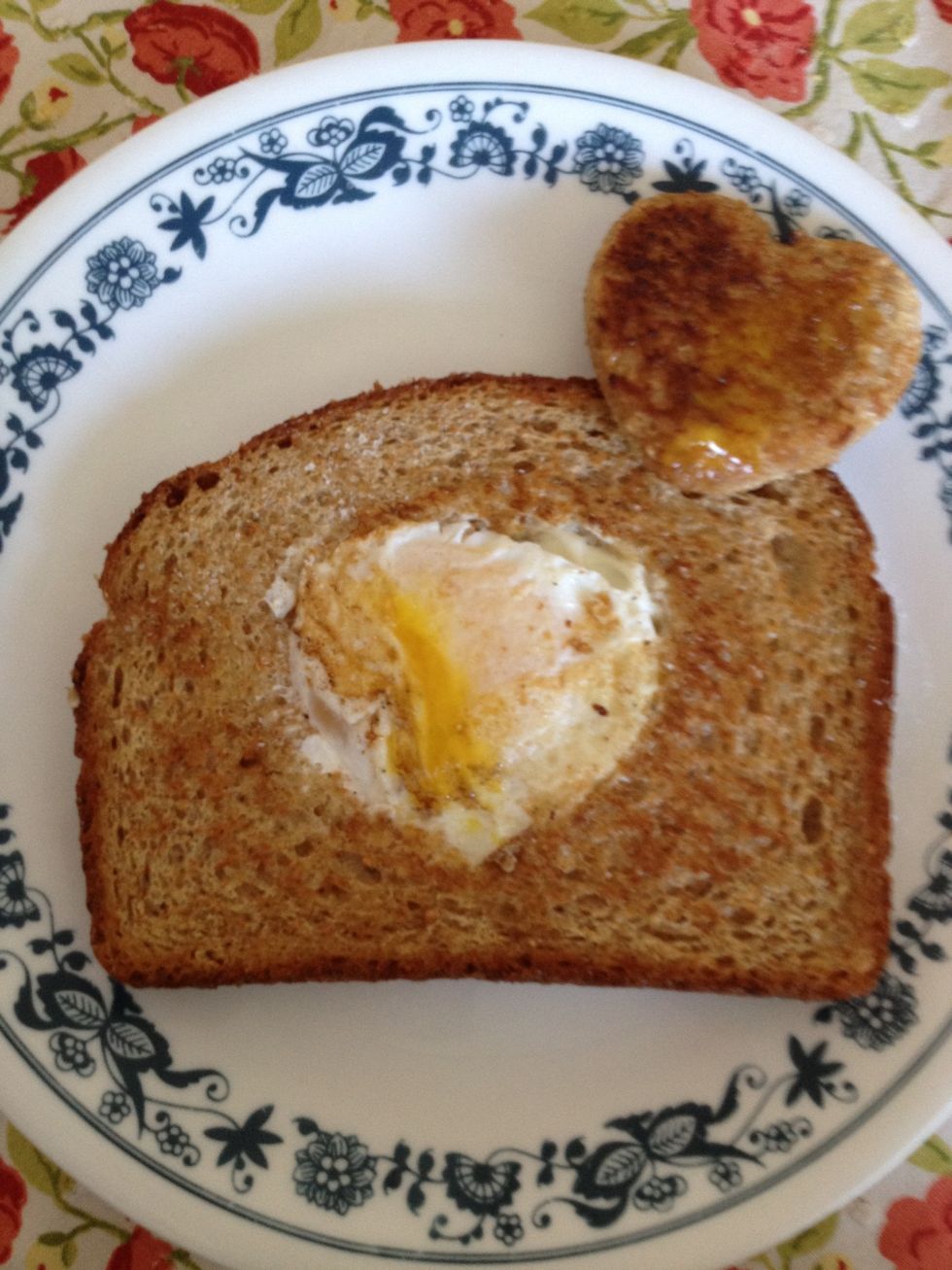 Remove from the pan - this is the "cute" side. It's hard to see in this photo but in person the heart ❤ shape is clearer.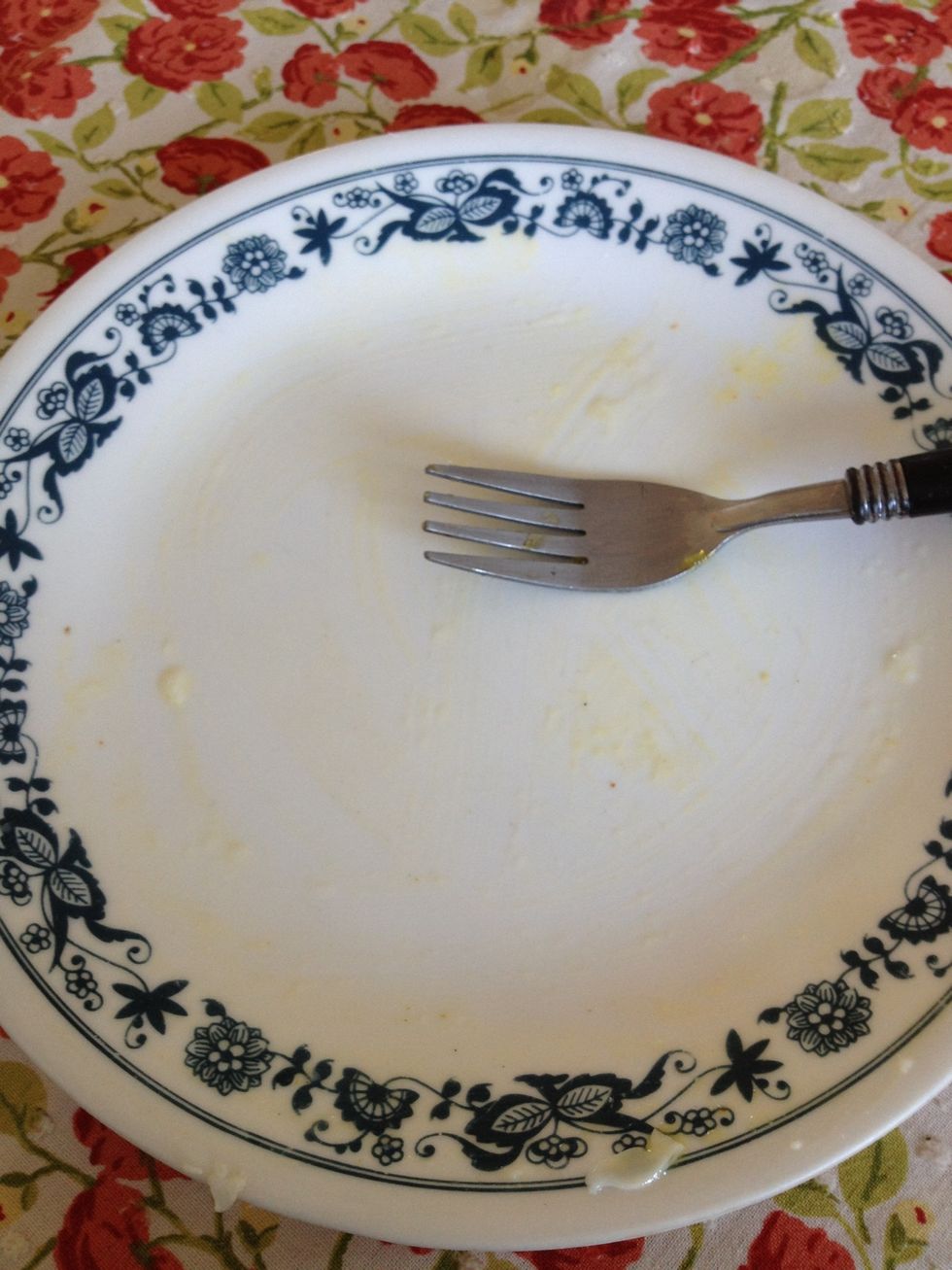 So delicious - all gone!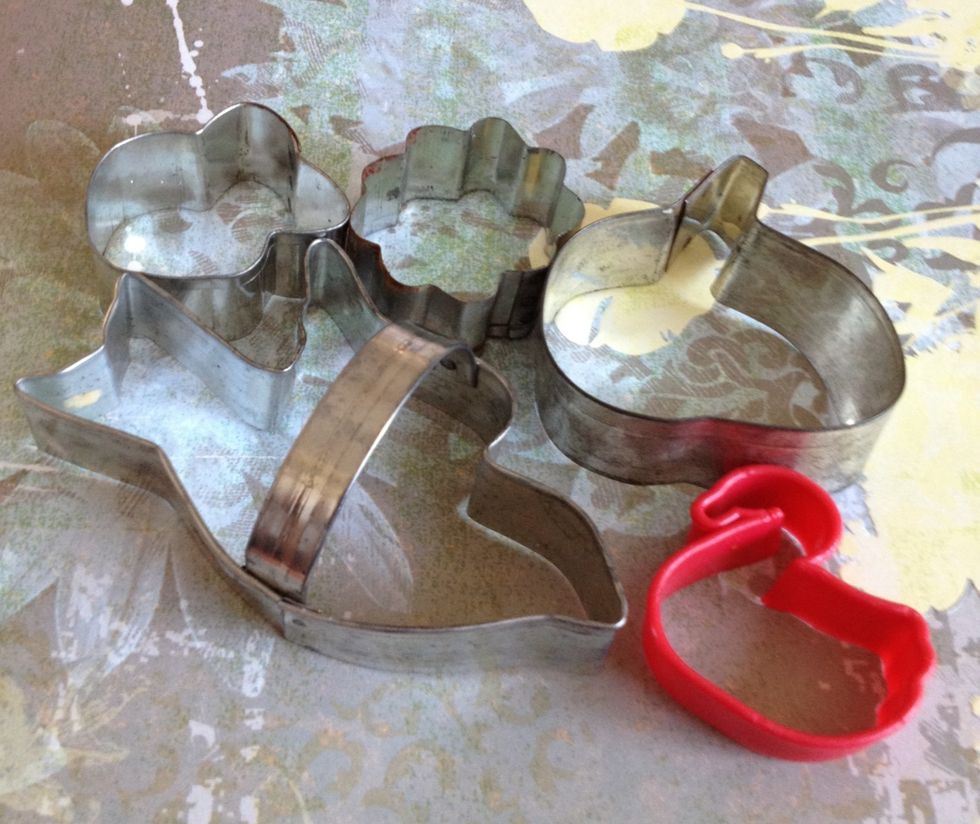 You can also use another cookie cutter shape to "cut" your hole.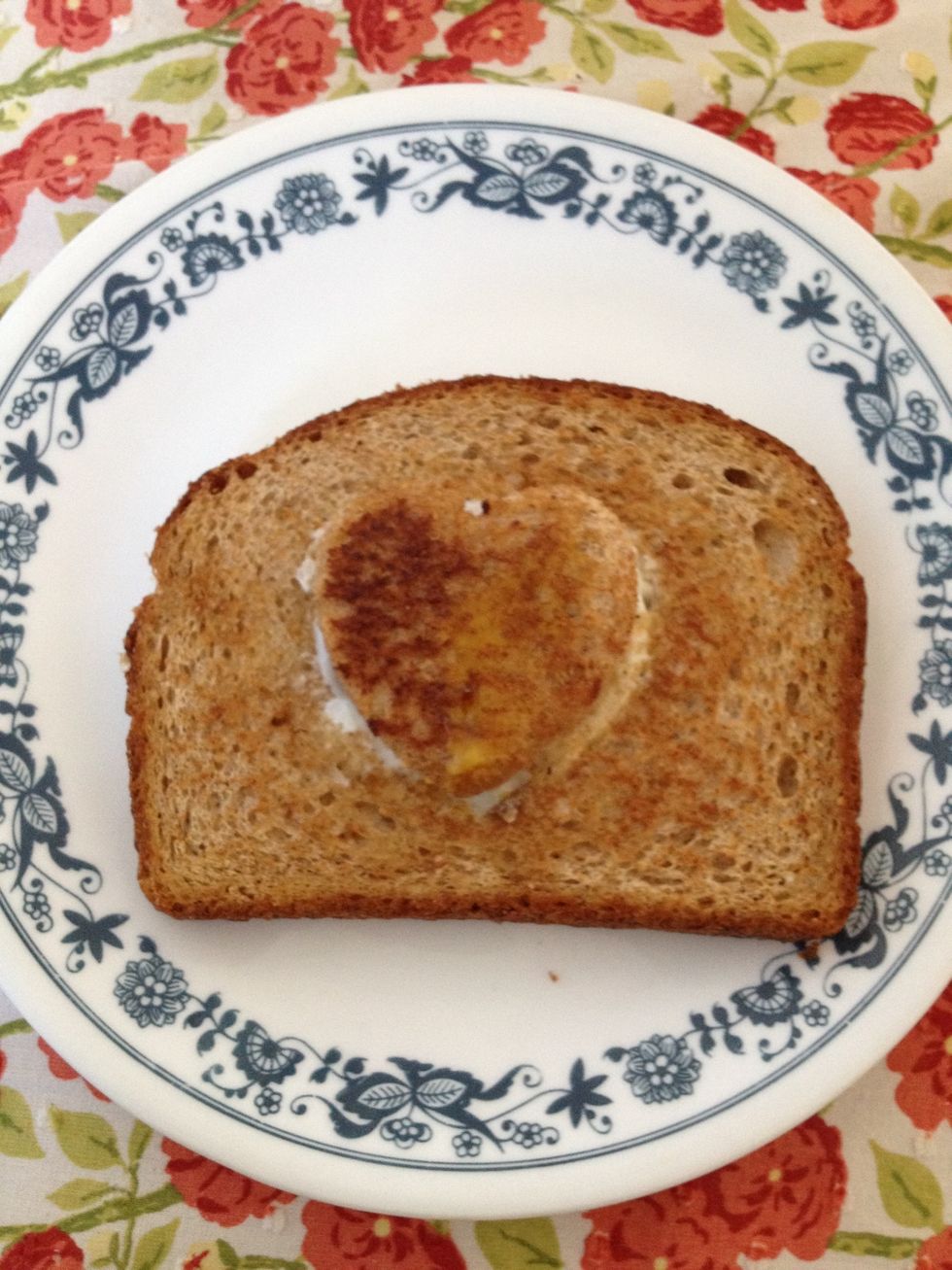 Serve it this way to someone you ❤and they will ❤ you forever. If you ❤ this guide, just click the ❤ up above. Thanks!
Egg
Bread
Butter or margarine
❤ Cookie Cutter
Felicia Gustin
I love to create! All kinds of things. Food, crafts, jewelry, art, photos, theater, events, history, social justice. My proudest creation is my daughter!