How to make egg breakfast cups
These egg muffins are an easy, attractive way to serve everyone a hearty breakfast. Feel free to add additional ingredients to your eggs to customize them to your taste.
6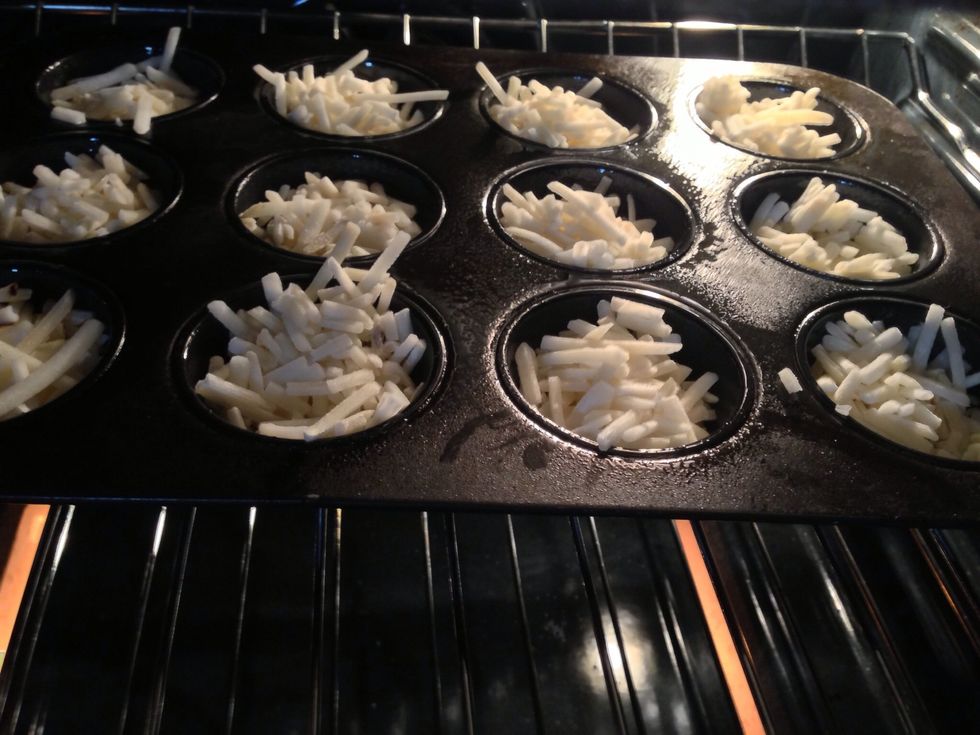 Pre-heat the oven to 425 degrees. Spray each cup with nonstick cooking spray & fill each cup halfway with hash browns.
Bake for about 20 minutes until hash browns start to get brown & crispy around the edges. Remove from the oven for the next step.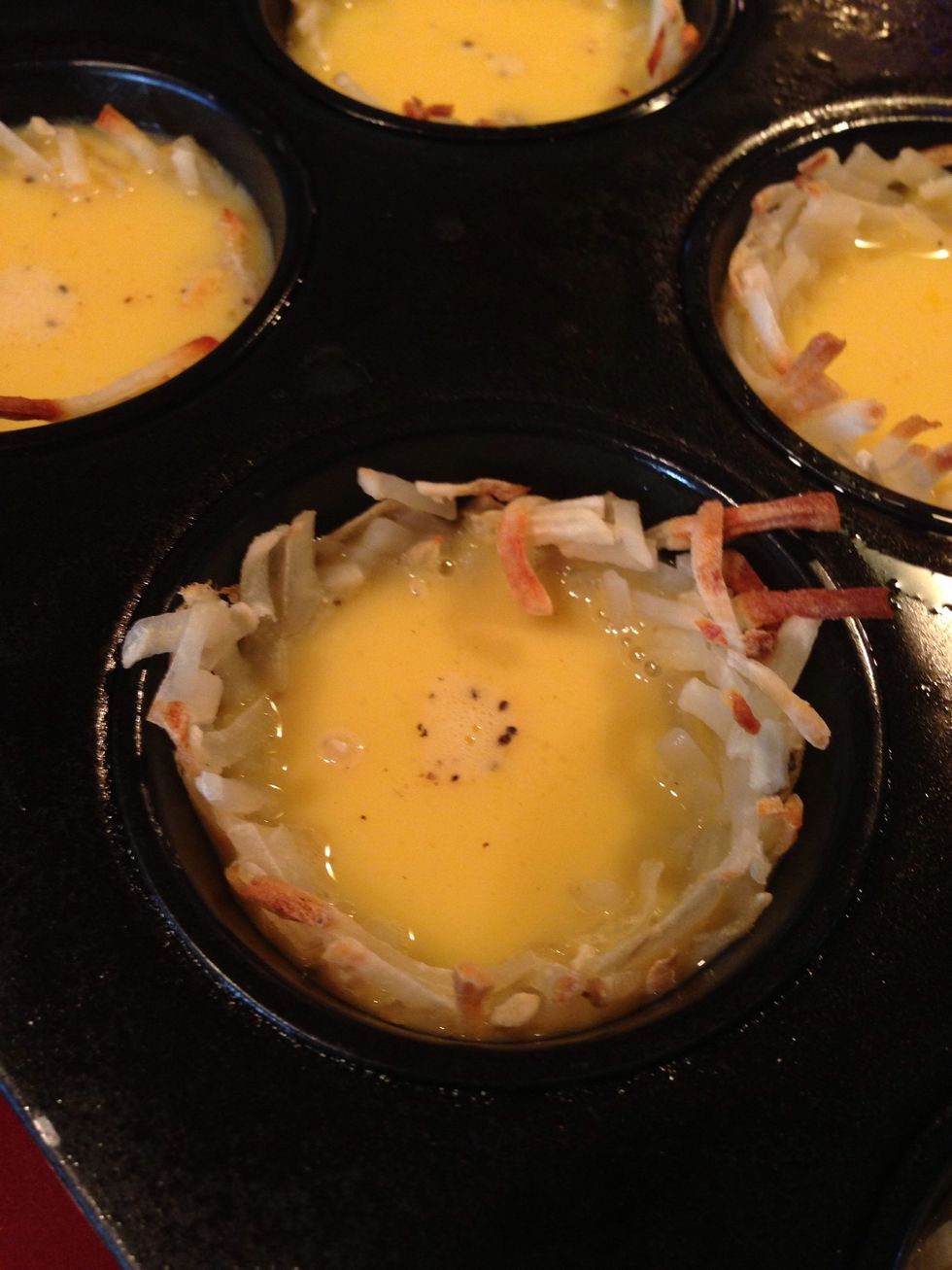 While the hash browns are cooking, whisk the eggs, half & half, and salt & pepper until well blended. Then, use a spoon to compress the hash browns into each muffin cup, creating a shell.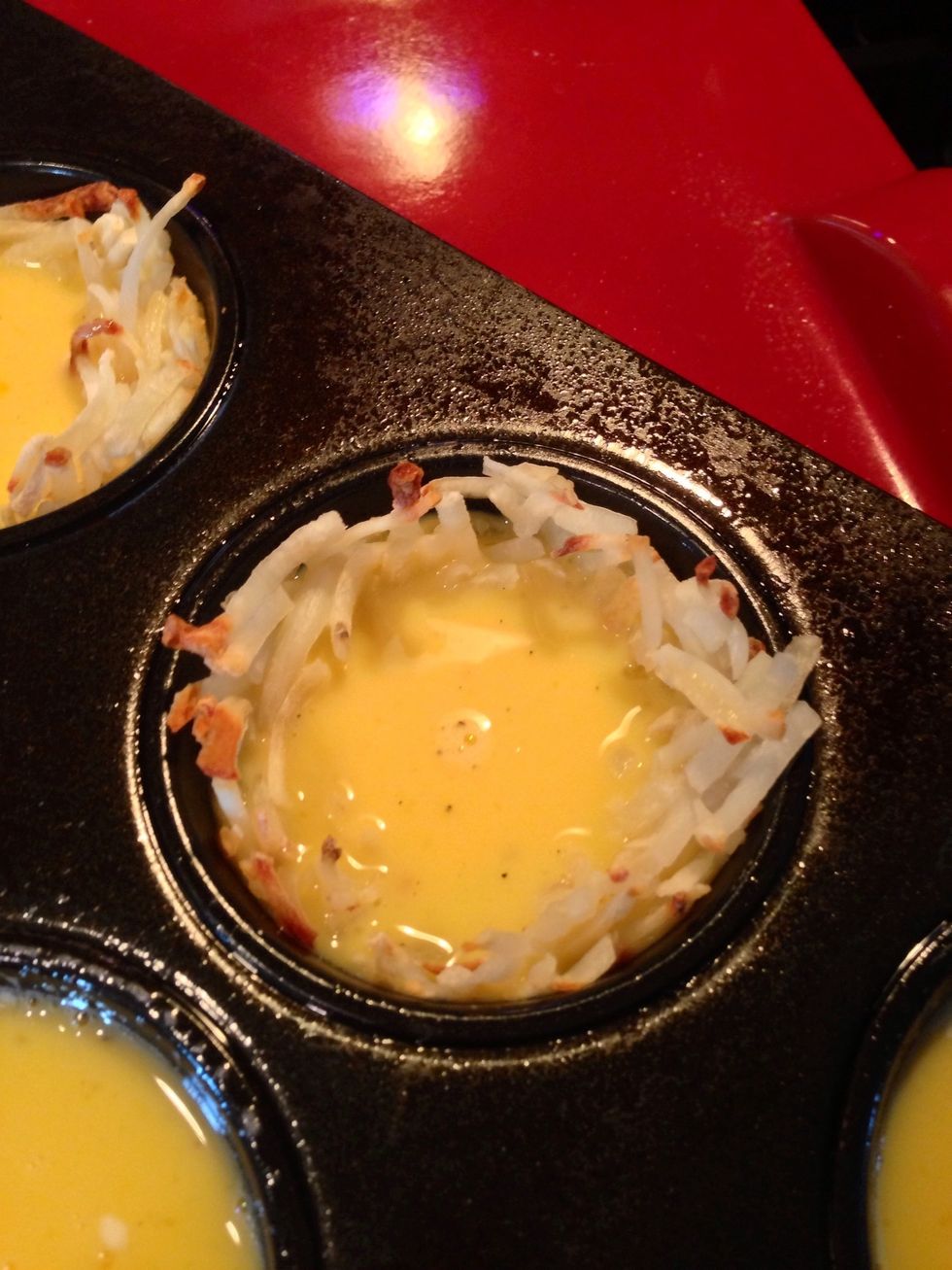 Pour the egg mixture into each cup, filling it almost to the top. Bake at 425 degrees for about 20 more minutes until the eggs are fully cooked.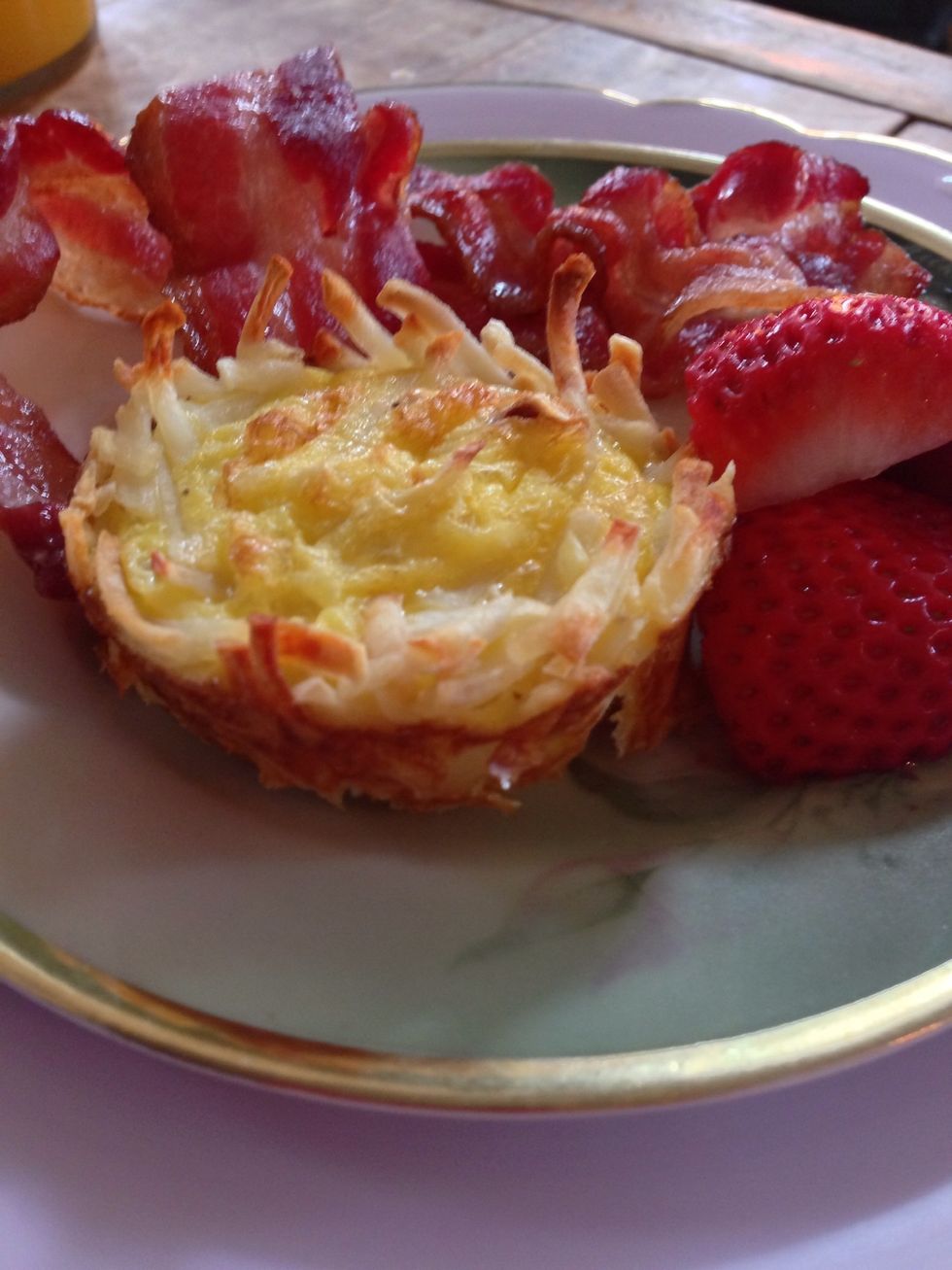 Remove from the oven and allow the muffins to cool at least 10 minutes, so they are easy to pop out of the muffin pan.
Serve with crisp bacon and fresh fruit.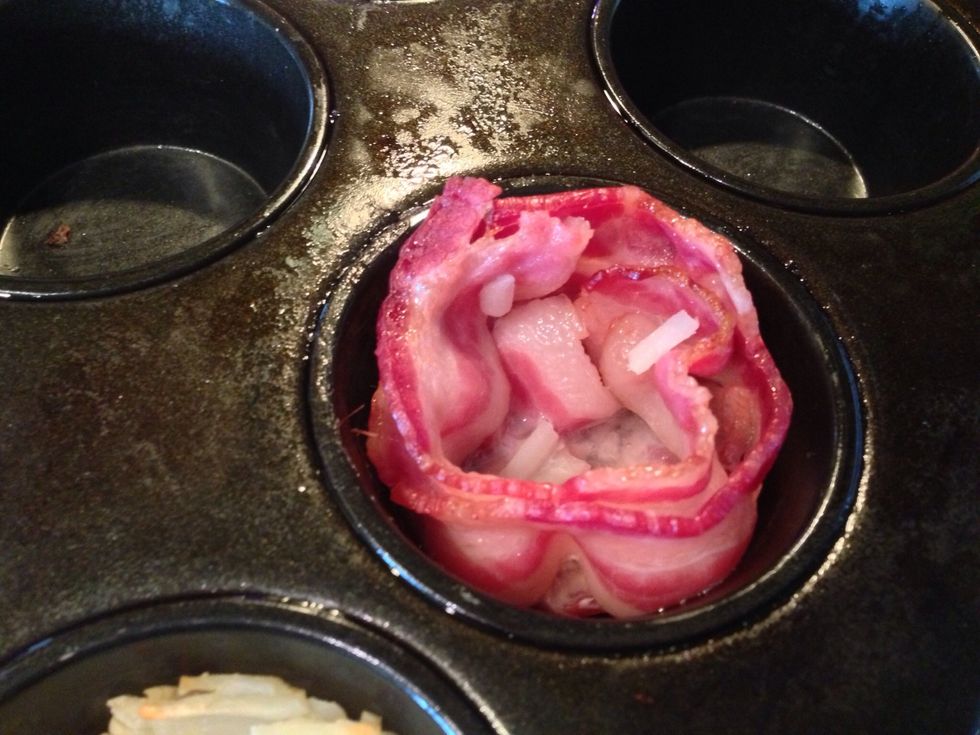 Variation-Bacon Cups. Fill the bottom of the greased muffin tin with a spoonful of defrosted hash browns. Then wrap a piece of partially cooked bacon around the side of the cup. Trim the overlap.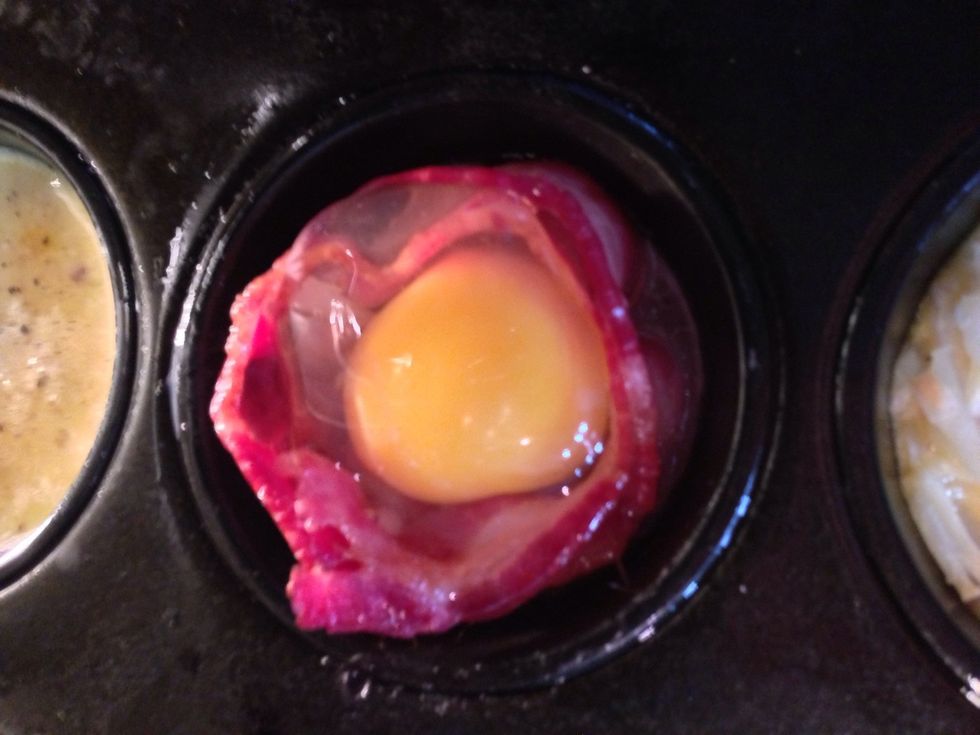 Crack a raw egg into the middle of the bacon "crust". Bake at 425 degrees for about 20 minutes until the egg white is cooked completely. Remove from the oven and allow them to cool for 5 minutes.
Remove carefully, without breaking the yolk. Serve with toast and fruit.
1.0 Package of Frozen Hash Browns
6.0 Eggs
1/2c Half & Half
12.0 Pieces of Bacon
Nonstick Spray
1.0pch Salt & Pepper
Muffin Pan