What You'll Need: strawberries, vanilla vodka, Godiva chocolate liqeur, chocolate syrup, a chocolate bar, a small paring knife & grapefruit spoon
Here's the liquor you'll need! 1⃣ ounce Godiva, 1⃣ ounce Vanilla Vodka. 1⃣ounce chocolate syrup! Put mixture in a shaker over ice and shake that bad boy for 15 seconds.
Melt down a chocolate bar and dip your cut strawberries so that you'll have a sturdy base for them to stand on. I prefer a Godiva bar but Hershey works just fine. Don't forget to pat dry before dippin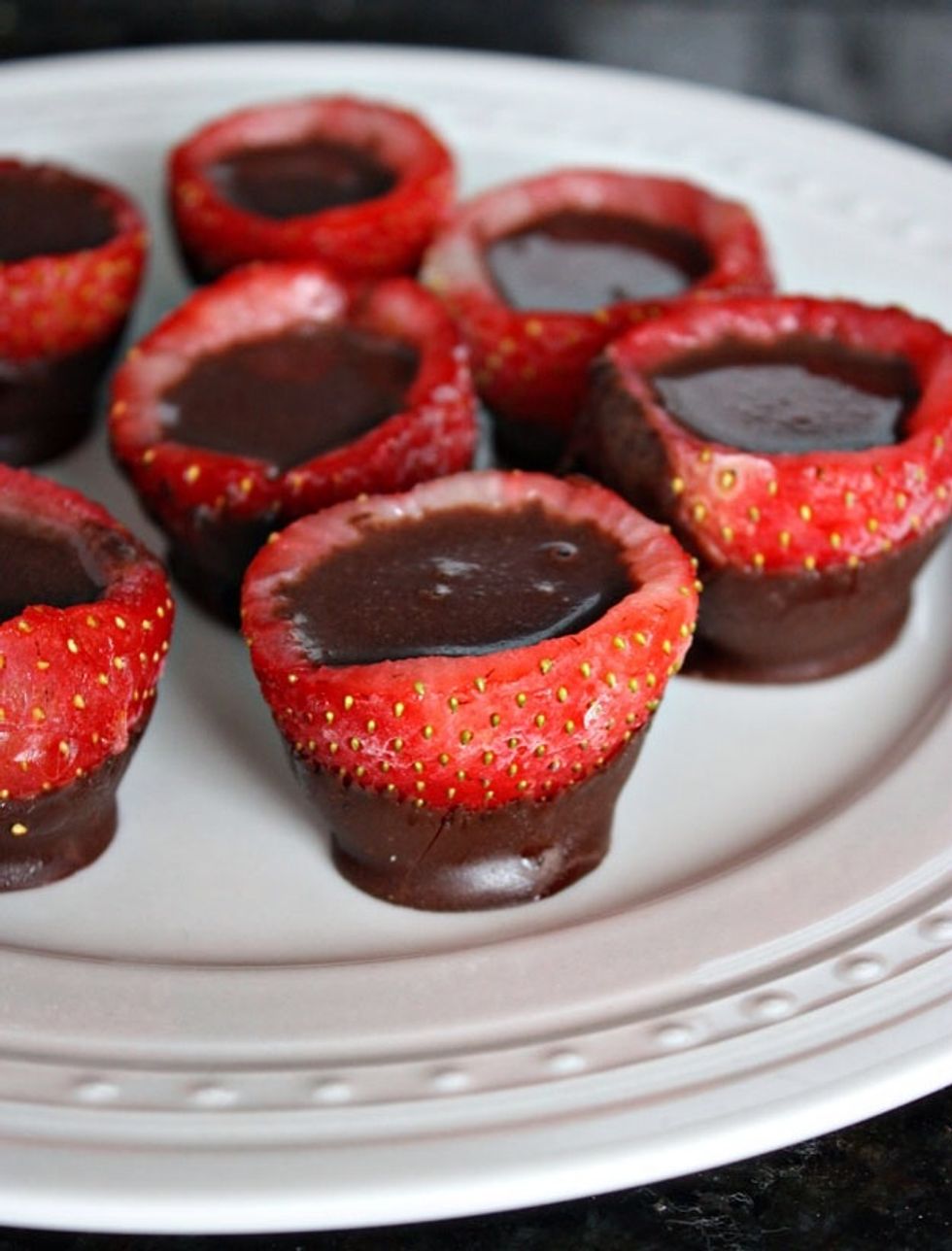 Try to choose strawberries as big as you can find. Cut the point of the strawberry off so they can stand on their own, the melted chocolate helps form a little base which makes them even more stable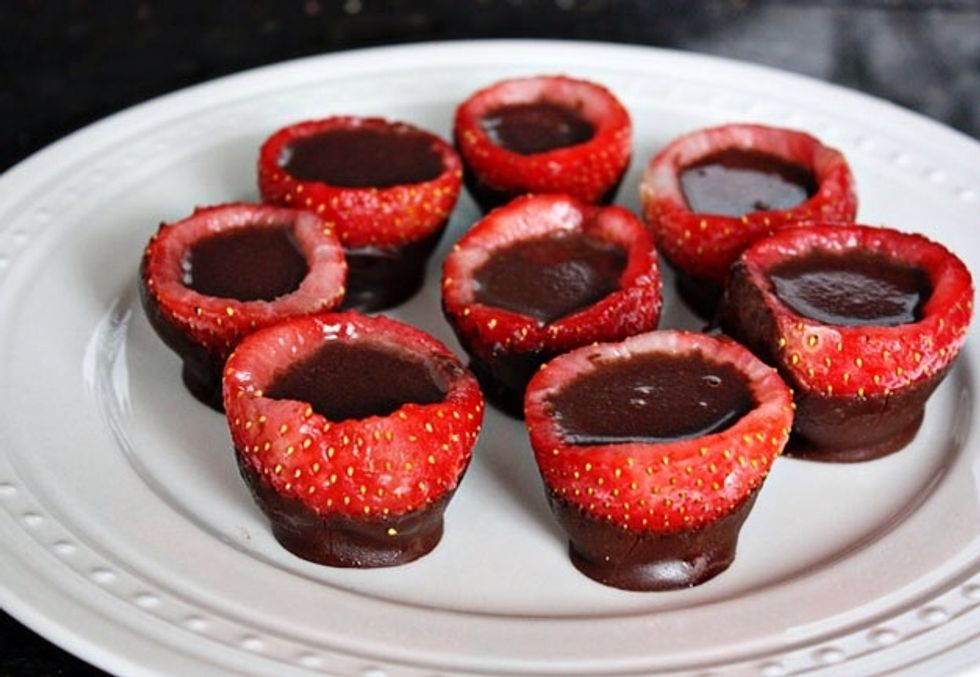 I recommend hulling out the strawberries using a paring knife and grapefruit spoon, you have to be careful not to make them too thin or they'll break.
Freeze the dipped strawberry cups for 30 minutes for maximum sturdiness, and to keep your drink cold. Let them thaw for a few minutes before serving so no one breaks any teeth!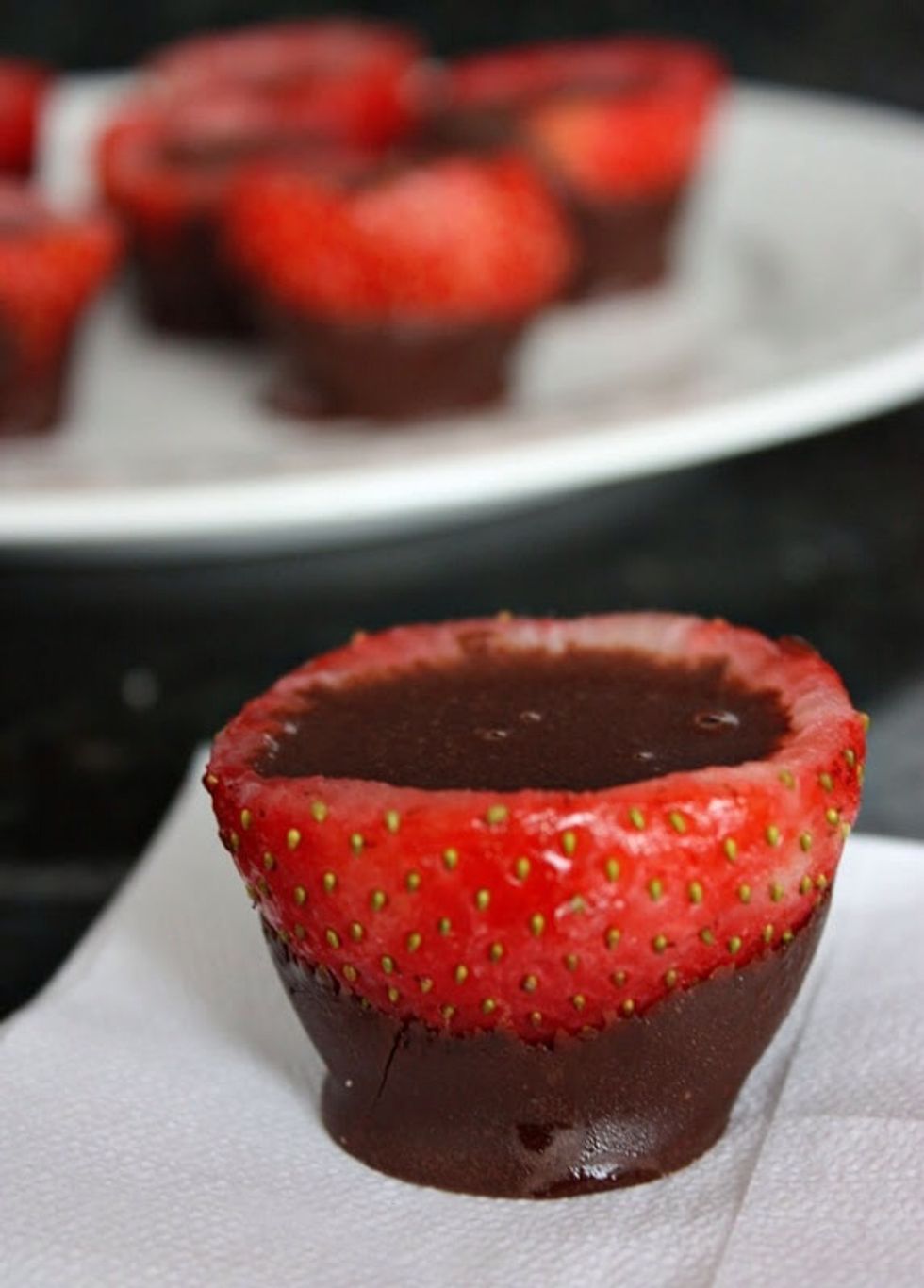 Pour your mix of godiva, vodka and chocolate syrup into the strawberries! This is what they should look like after you're done! SHOOT-EAT! Enjoy!
The creator of this guide has not included ingredients