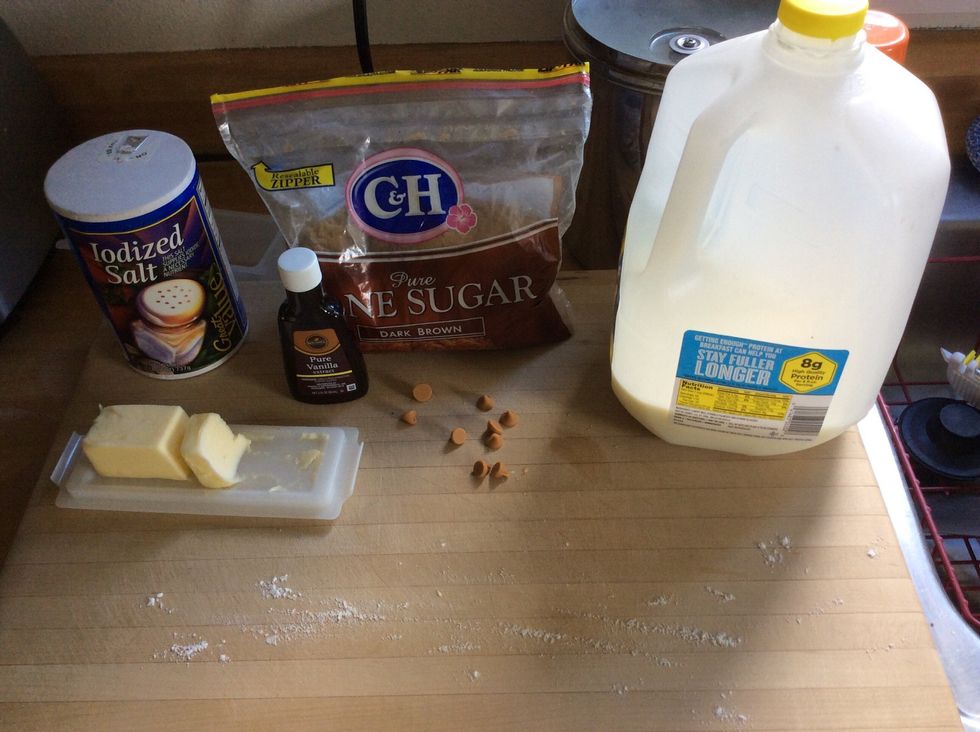 Gather your ingredients! See supplies list.
Put your 1/2 stick unsalted butter in medium mixing bowl.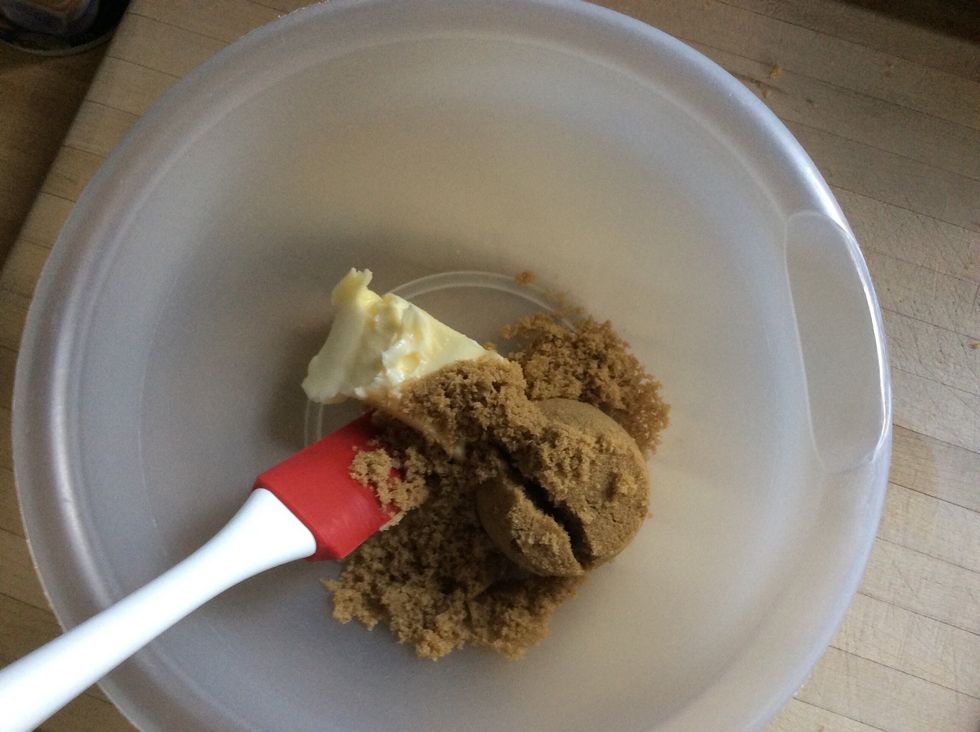 Add 3/8 cup packed brown sugar.
Cream (mix) the two together with your mixer.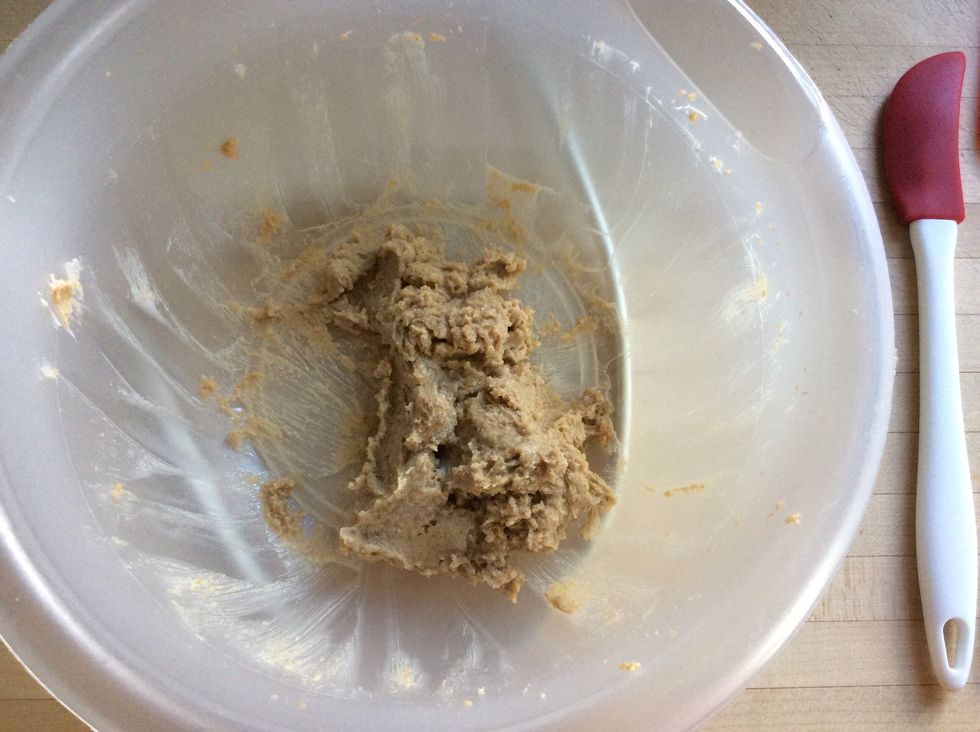 It should look something like this when your done.
Add vanilla and salt and mix thoroughly. If you want you can cut back the vanilla.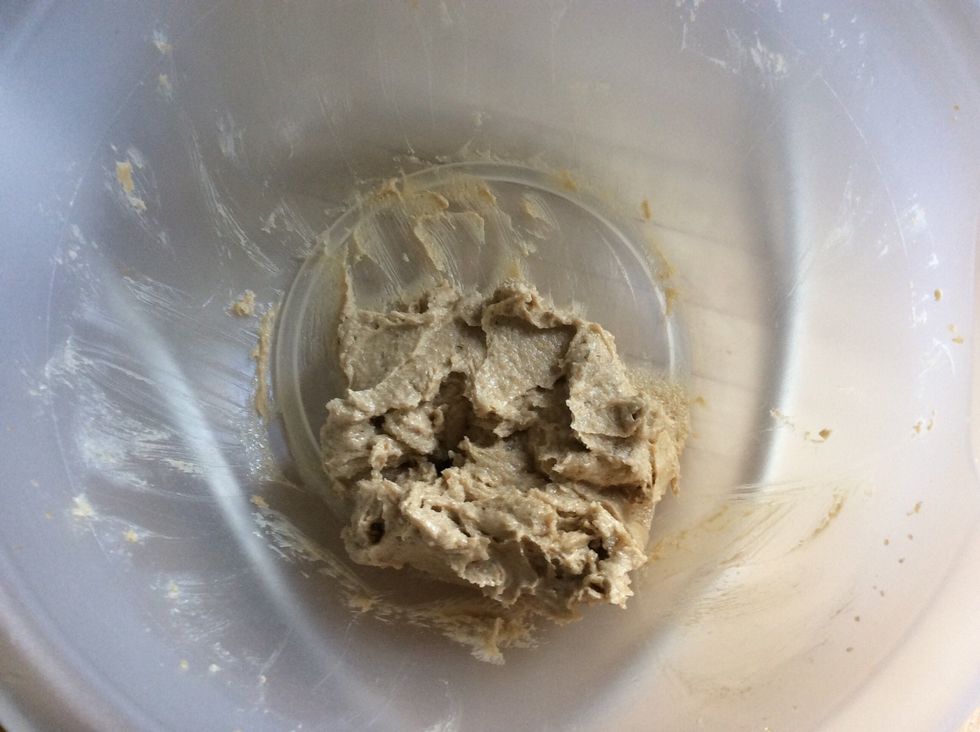 This is what it should look like.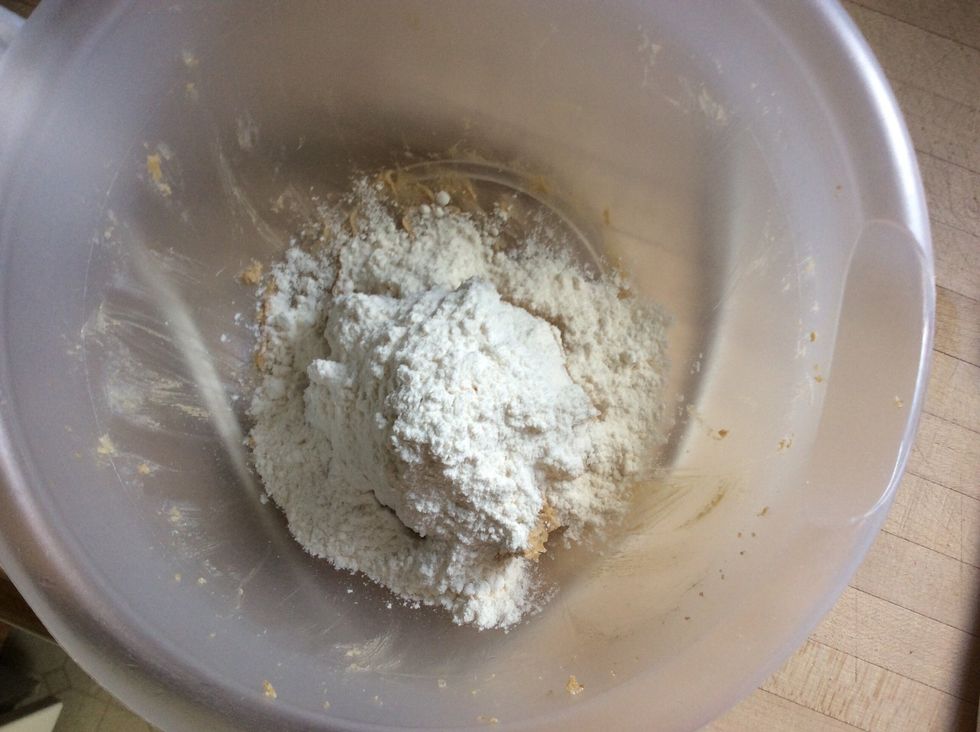 Now add 1/2 cup all-purpose flour.
Keep in mind I've been pushing everything to the middle of the bowl.....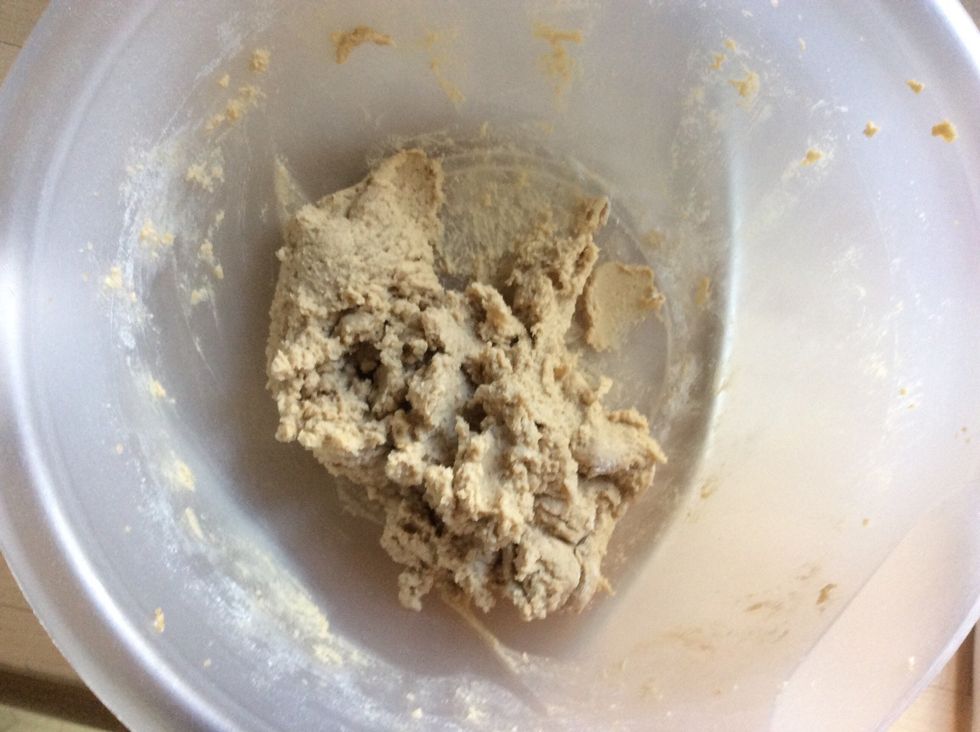 It should look something like this.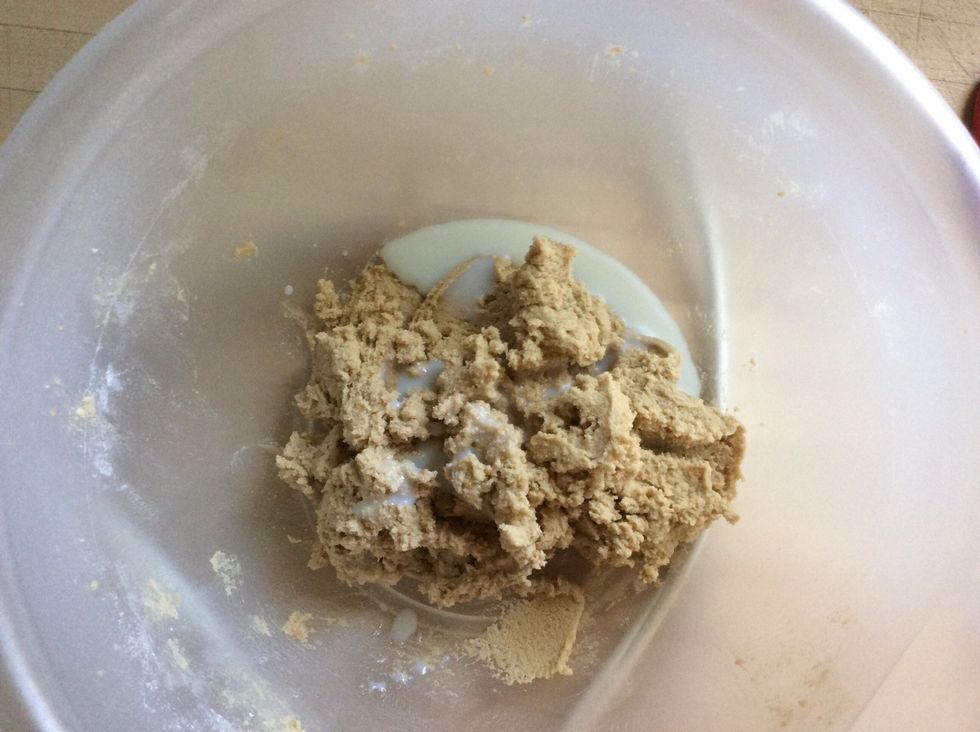 Now add 1 tablespoon milk.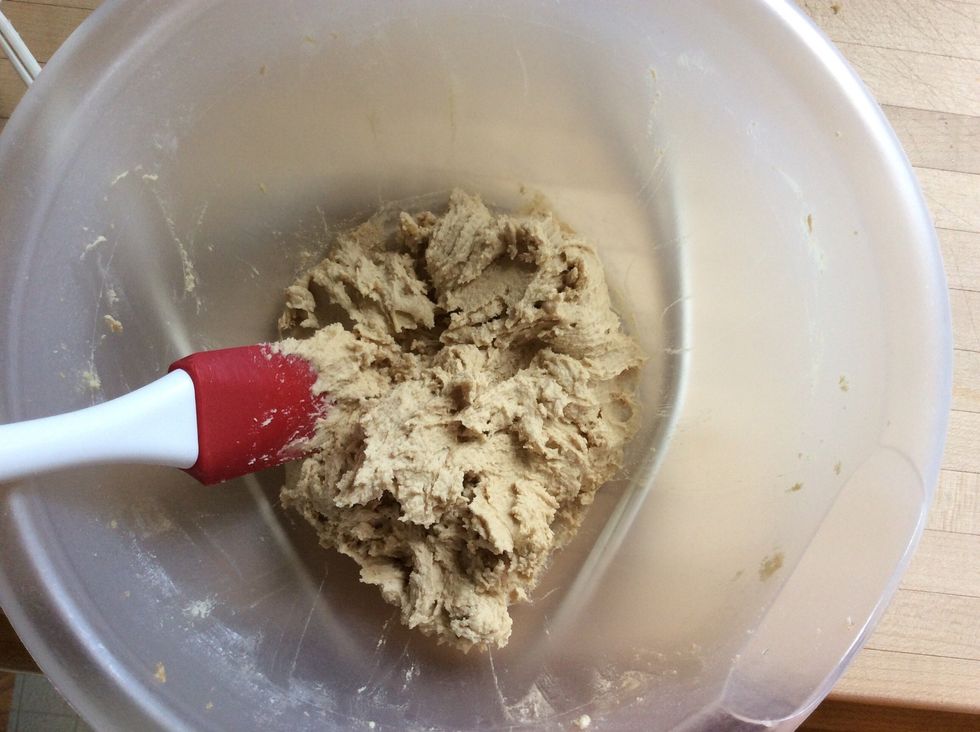 Mix it up and your all done!! But you could go one step further. Check the next page.
You can add about this much chocolate or peanut butter chips to it and mix!
Now you can share it or eat it all!!
1/2 stick unsalted butter
3/8 cup packed brown sugar
1 teaspoon vanilla extract
1/4 teaspoon salt
1/2 cup all-purpose flour
1 tablespoon milk
Mixer