In Hollywood no good dinner party goes by without some serious dirt dishing, what if diners had real looking dirt waiting for them on their plates? Could I make dirt, and if I did, would they eat it?
420
Preheat your oven to 275 degrees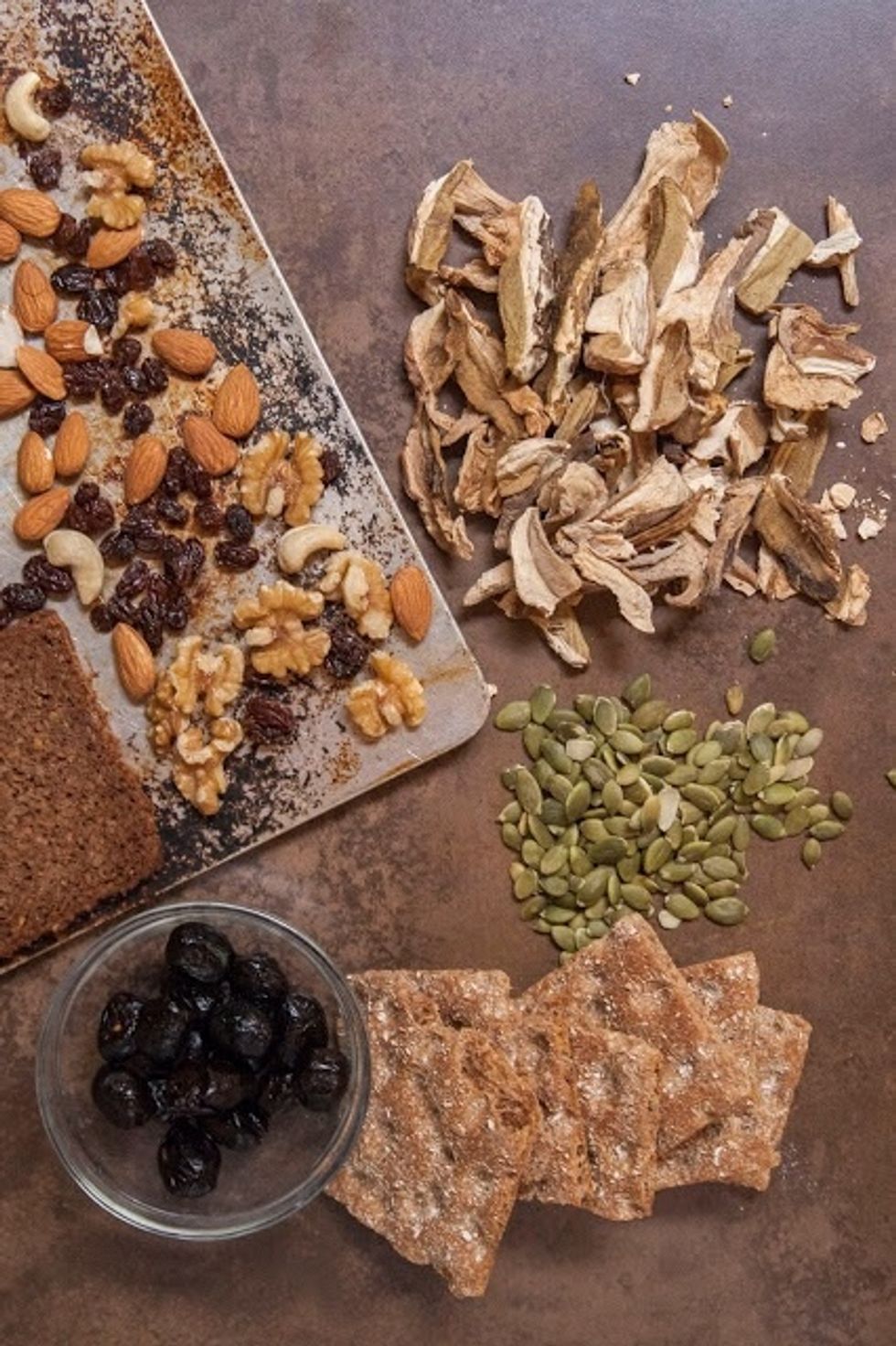 Put the raisins, mixed nuts, almonds and pumpernickle on a cookie sheet. Spread them in a single layer. Bake them in the oven for 30 to 45 minutes. It's done when the bread is crisp on top.
Turn off the oven and leave the cookie sheet with all the ingredients on it in the oven until it's cooled thoroughly. The raisins will dry and harden up. Roughly chop up the nuts.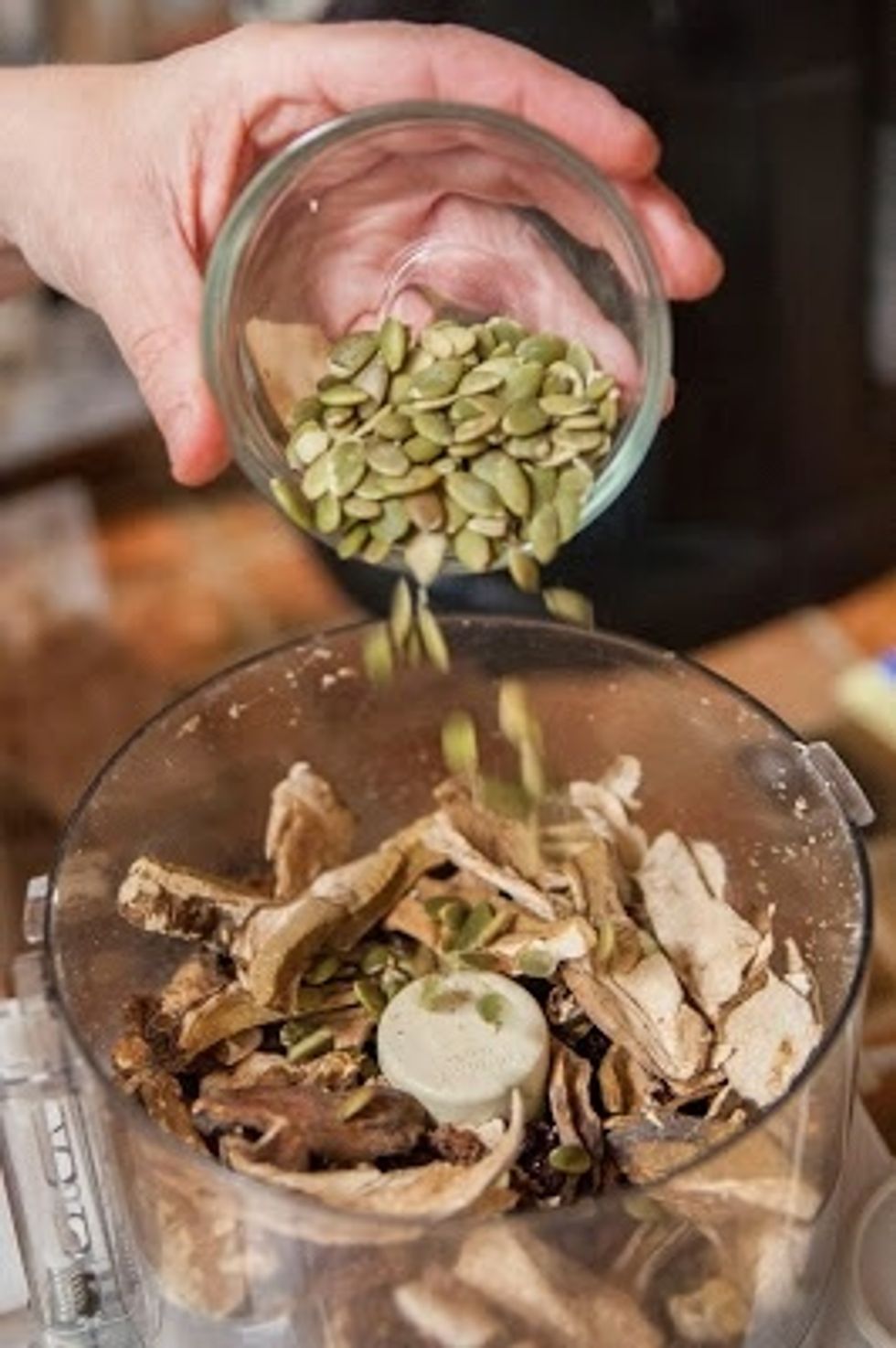 Dump the chopped nuts in a food processor along with the pumpkin seeds, Wasa crackers, dried Porcini mushrooms and dried onion. Break the crisp Pumpernickel bread into chunks and toss it in also.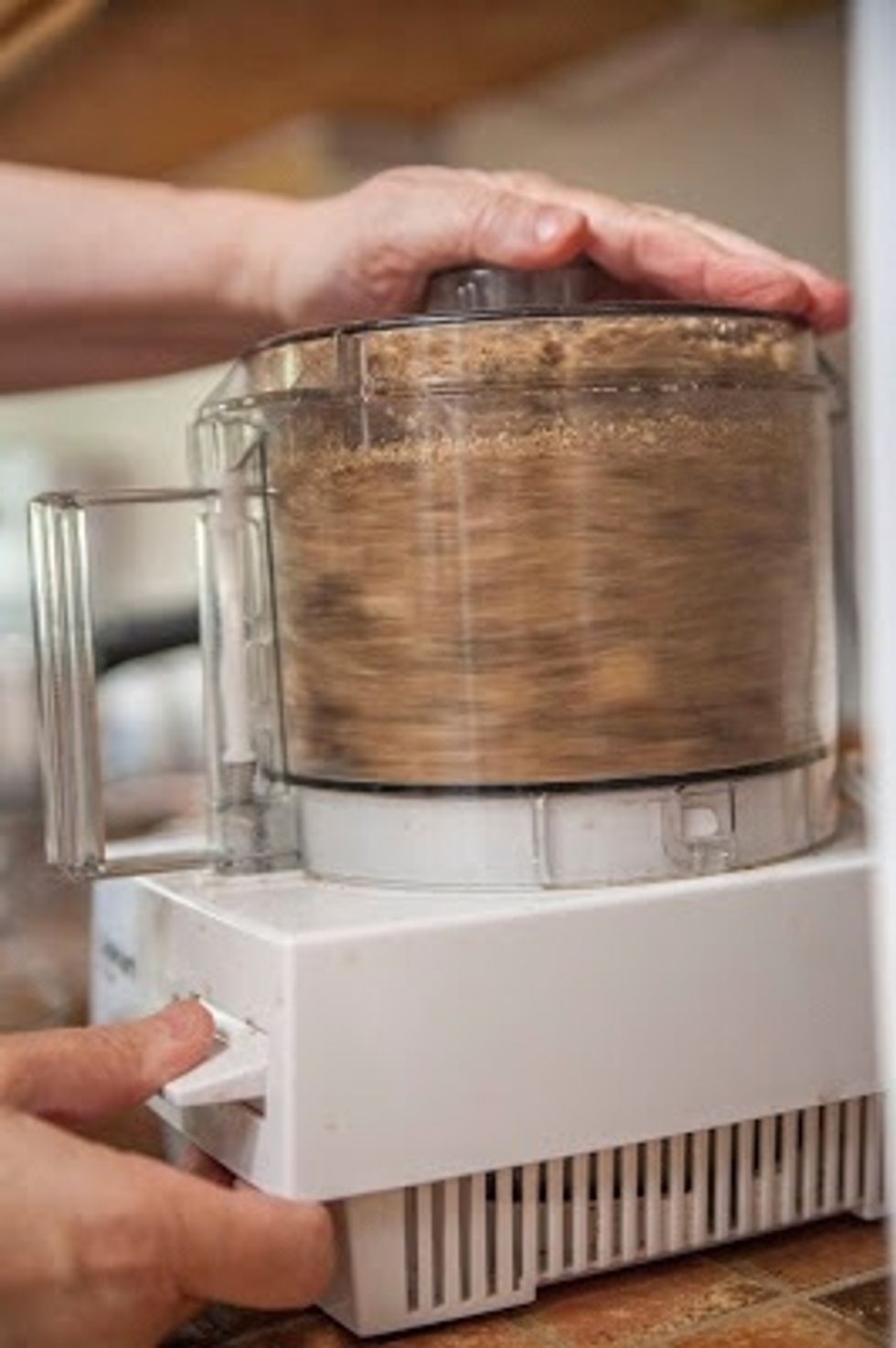 Pulse the food processor until you have a coarse dirt like mixture.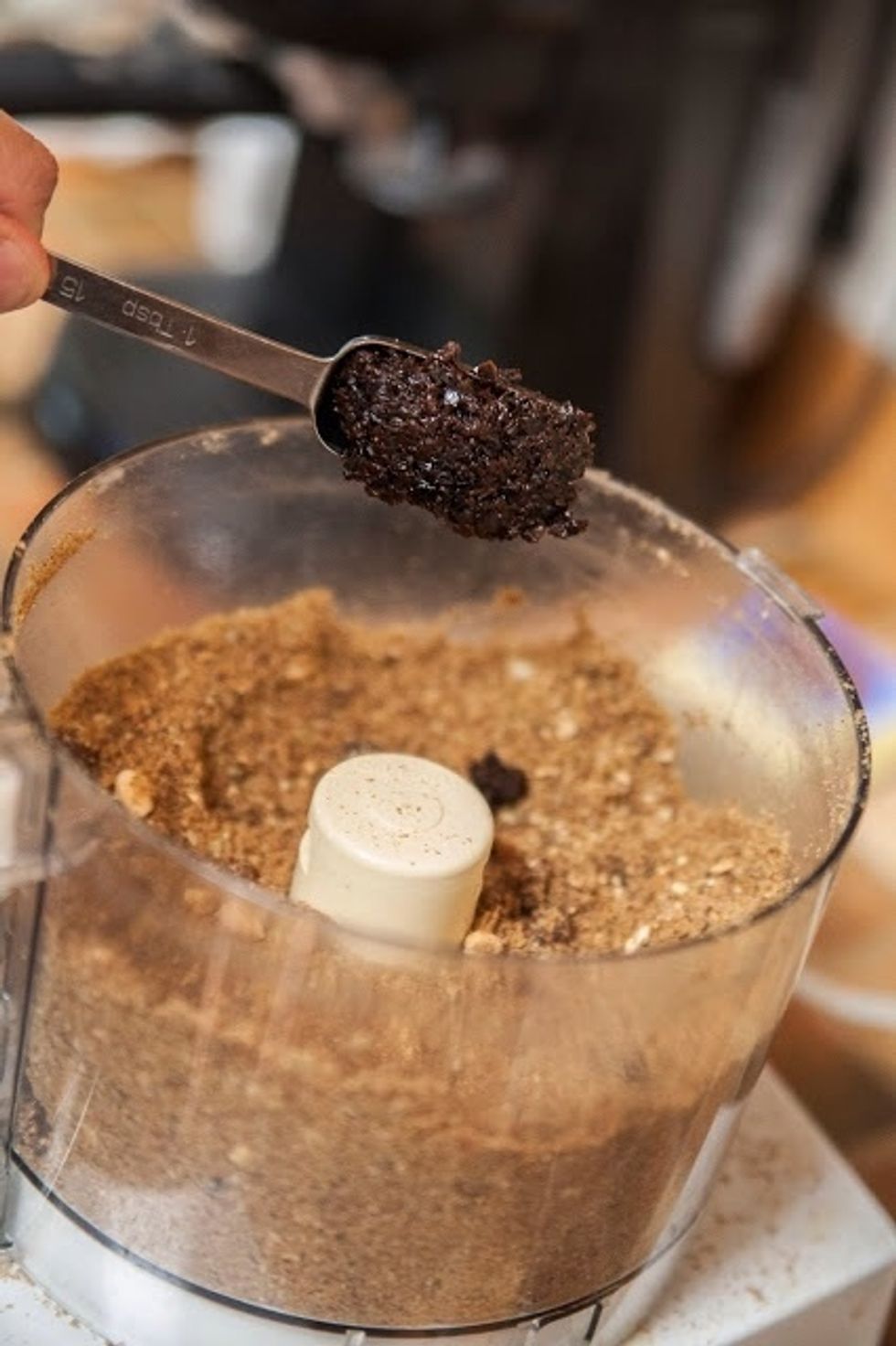 Add in the olive paste.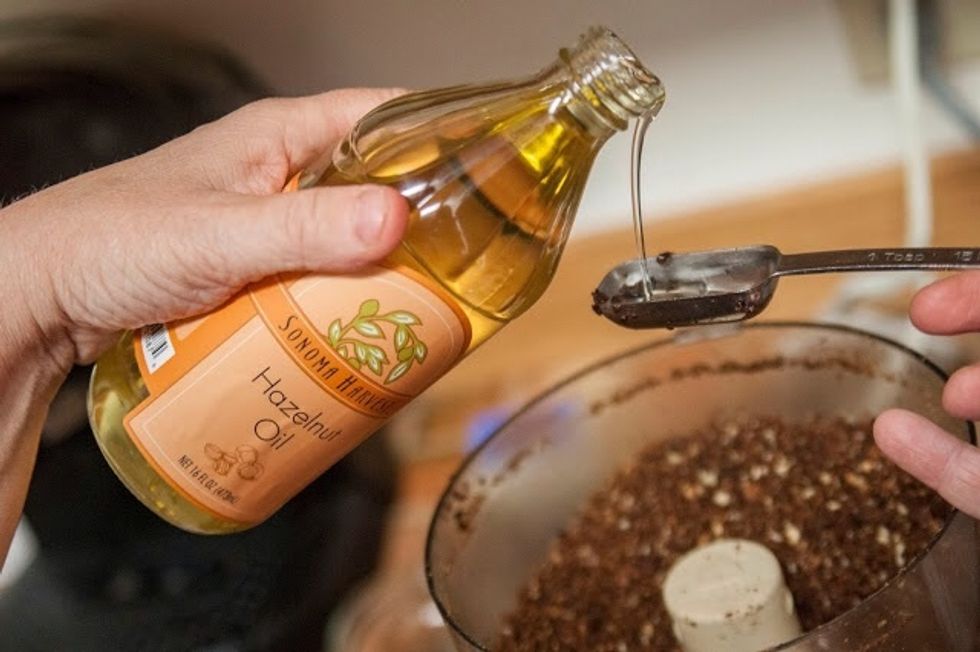 Pulse it a bit more until you have something the color and texture of dirt. Drizzle in a bit of hazelnut, walnut or pumpkin seed oil in.Pulse it again until you have a nice dark moist looking "soil."
Place the softened goat cheese in a bowl. Chop the shallot.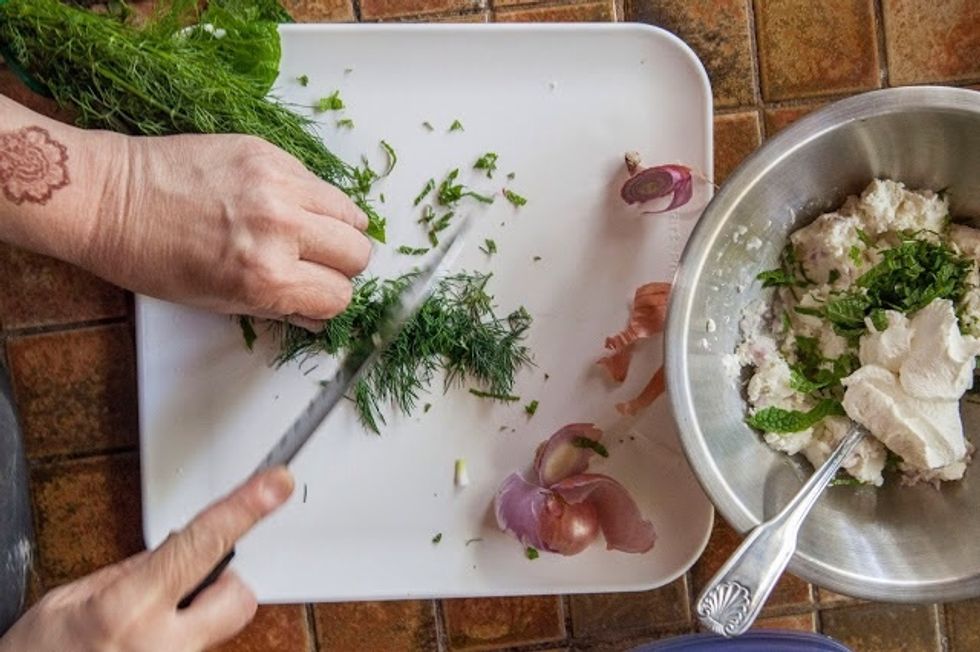 Add it into the softened goat cheese. Chop the fresh herbs.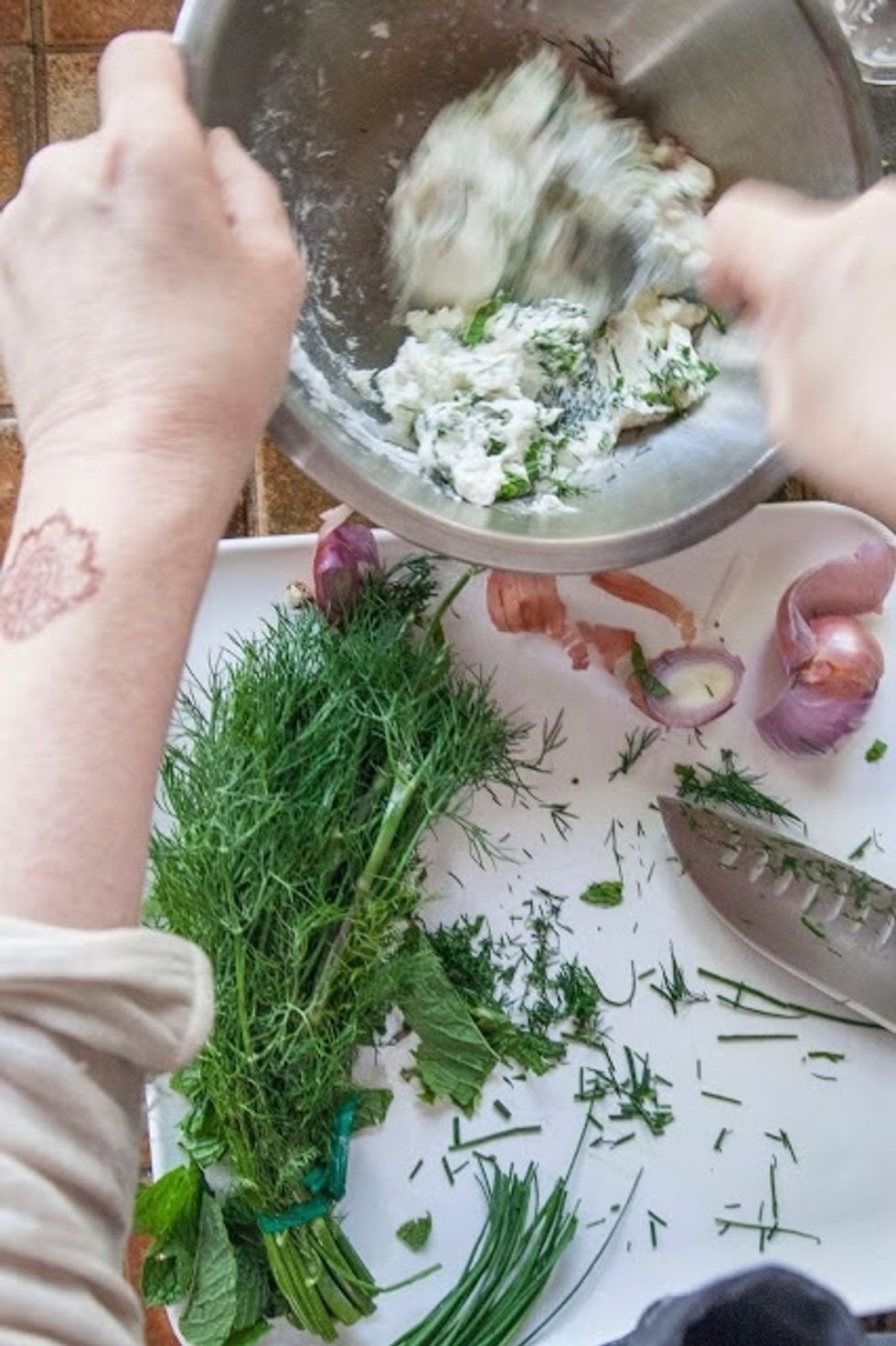 Toss them into the goat cheese. Whip this together with the yogurt into a creamy dip. Set it aside.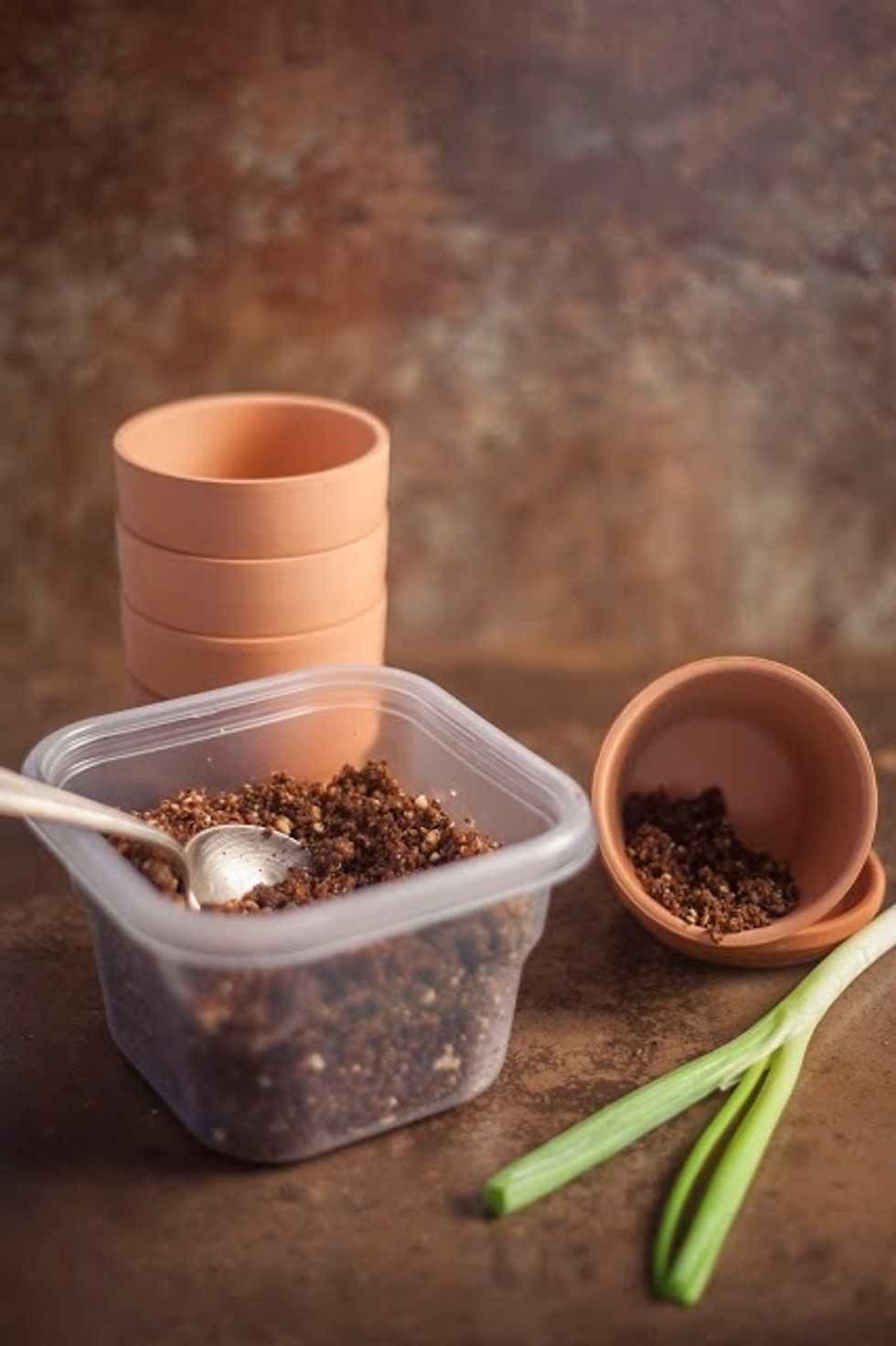 Set out several small containers. I used unglazed terra cotta 3 inch azalea pots and saucers. They cost me 79 cents apiece.
Place a bit of the goat cheese dressing in the bottom or each little pot. "Plant" your cleaned and scrubbed vegetables in the dressing.
I used organic radishes, green onions and carrots. Since the carrots were small and organically grown I didn't peel them, but washed them thoroughly.
With a spoon, ladle some dirt over the dressing and around the vegetables.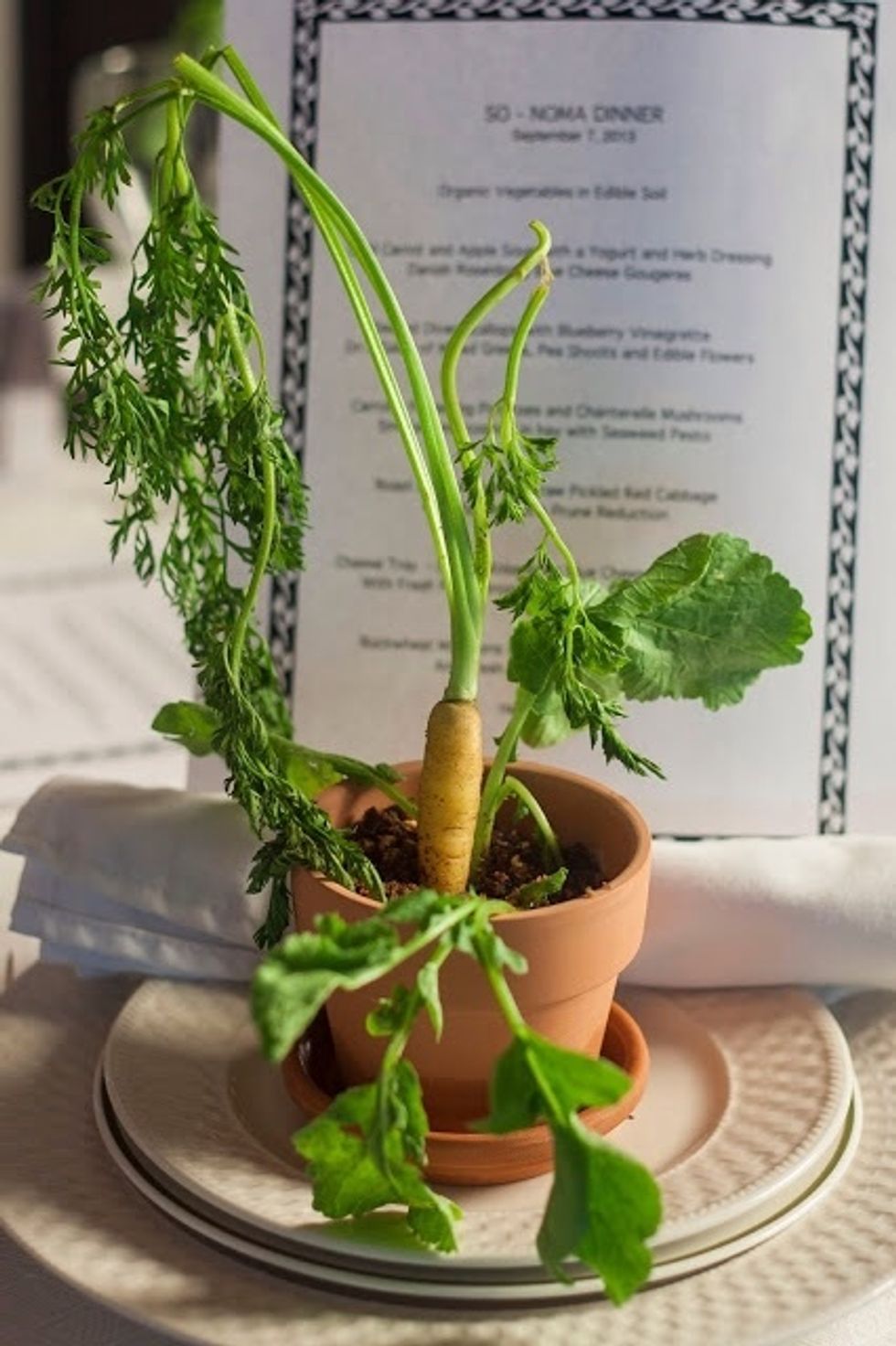 Your final dish should look like this.The look on your guests face when told their first course is in the flower pot... priceless.
Coming up in my next guides I'll be posting these recipes and how to make them.
2.0Tbsp Raisins
1/4c Raw mixed nuts
1/4c Almonds
5.0oz Danish pumpernickel
1/2c Crushed Wasa crackers
1.0oz Dried Porcini mushrooms
2.0Tbsp Dehydrated onions
2.0Tbsp Olive paste
1.0Tbsp Pumpkin seeds
2.0Tbsp Hazelnut , walnut or pumpkin seed oil
Radishes, small carrots
5.0oz Goat cheese
3.0Tbsp Plain yogurt
1.0 Finely chopped shallot
1.0Tbsp Chopped parsley
1.0Tbsp Chopped dill
1.0Tbsp Chopped mint
Salt to taste
Pepper to taste
Kathy Gori
Screenwriter, long time Indian cook, lover of Indian foods, Saturday morning Cartoon voice. For more recipes visit my website www.thecolorsofindiancooking.com