This is a simplified version of the classic eclairs, for the beginner bakers out there! This is something that will wow your guests! :) enjoy!
51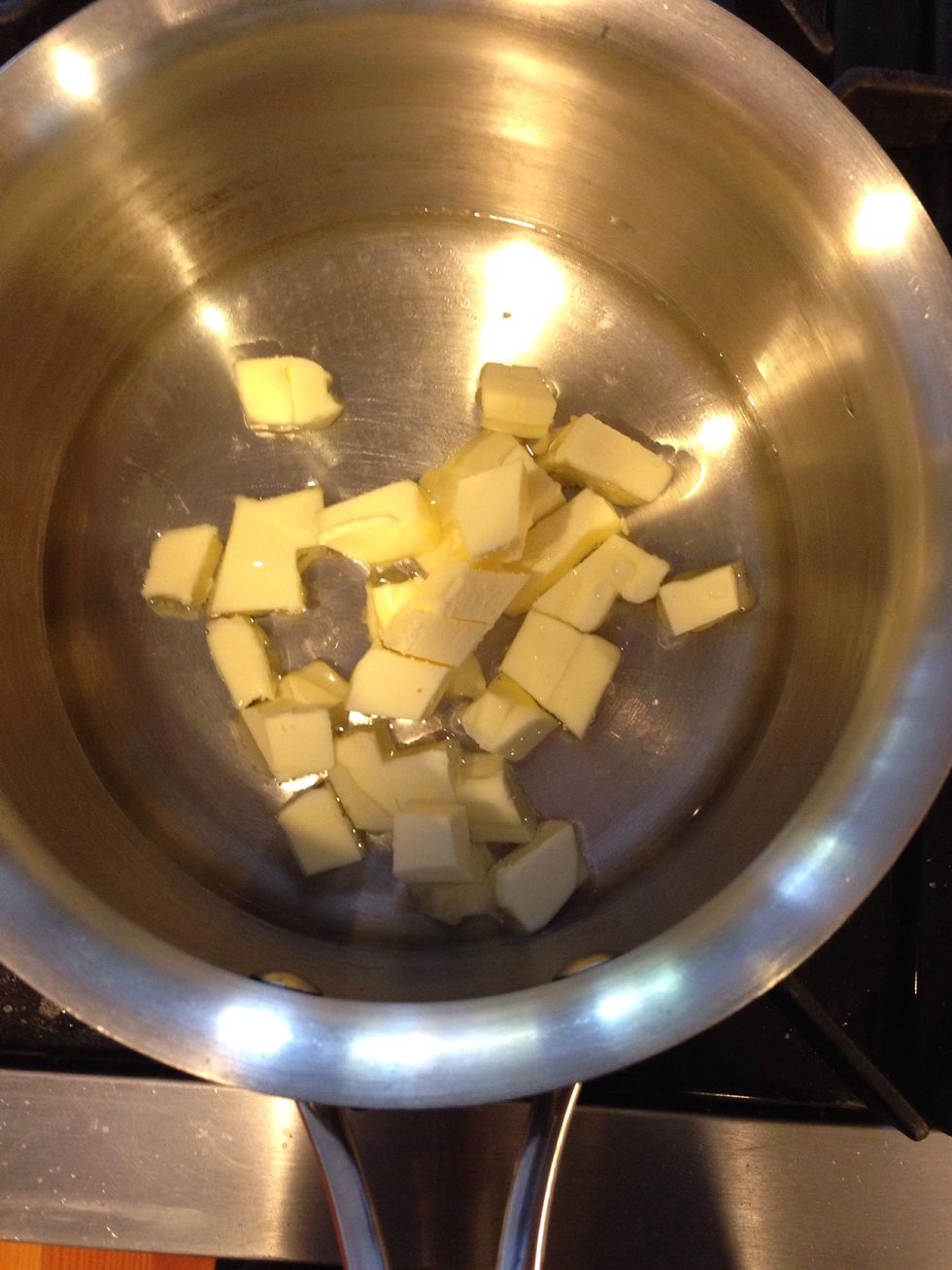 Bring butter and water to a soft boil!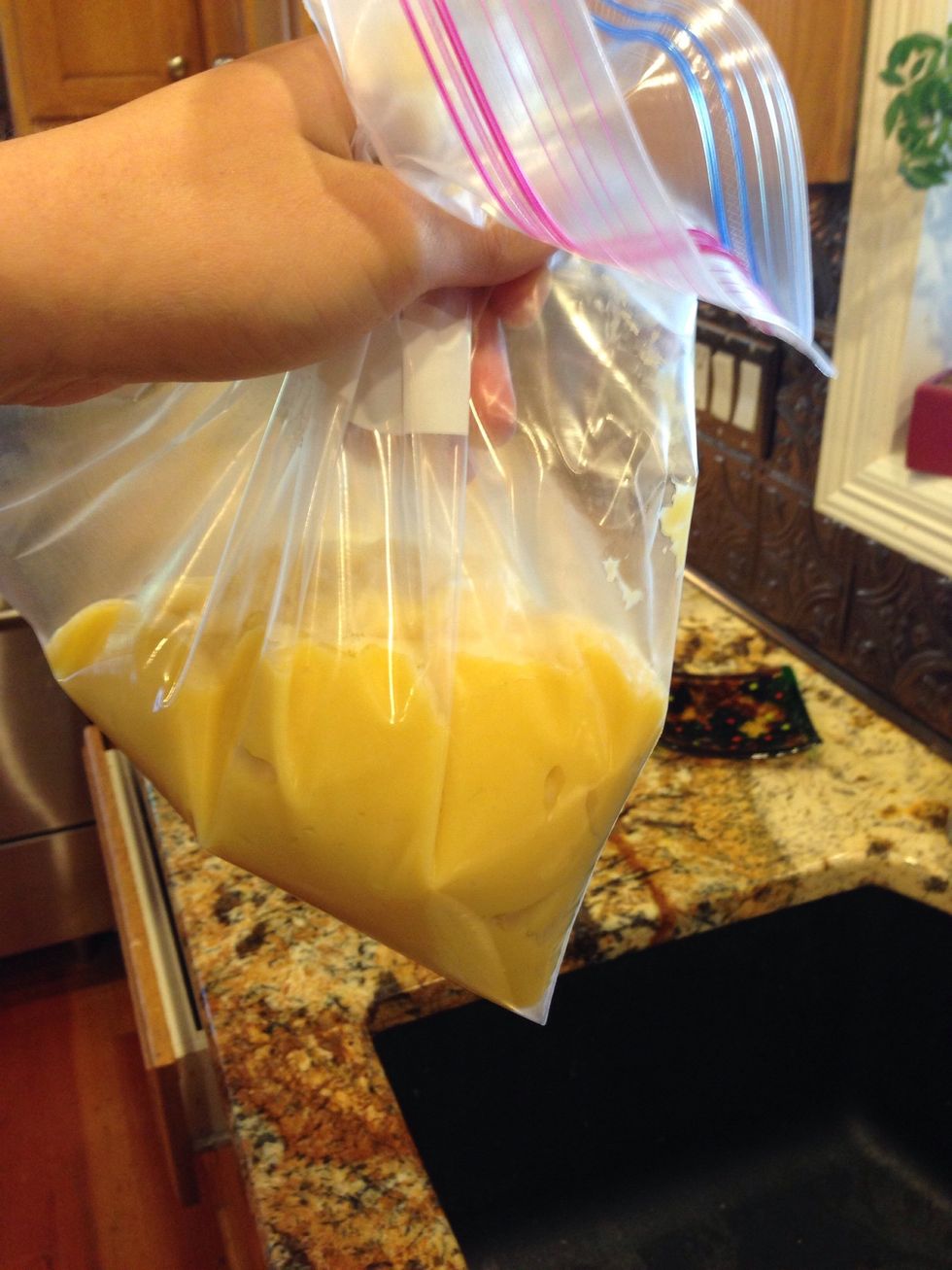 Remove from heat, and stir I'm flour, and salt. Quickly mix in the eggs, stirring constantly, so that the eggs do not cook from the heat. Then place in a piping bag, or plastic baggy.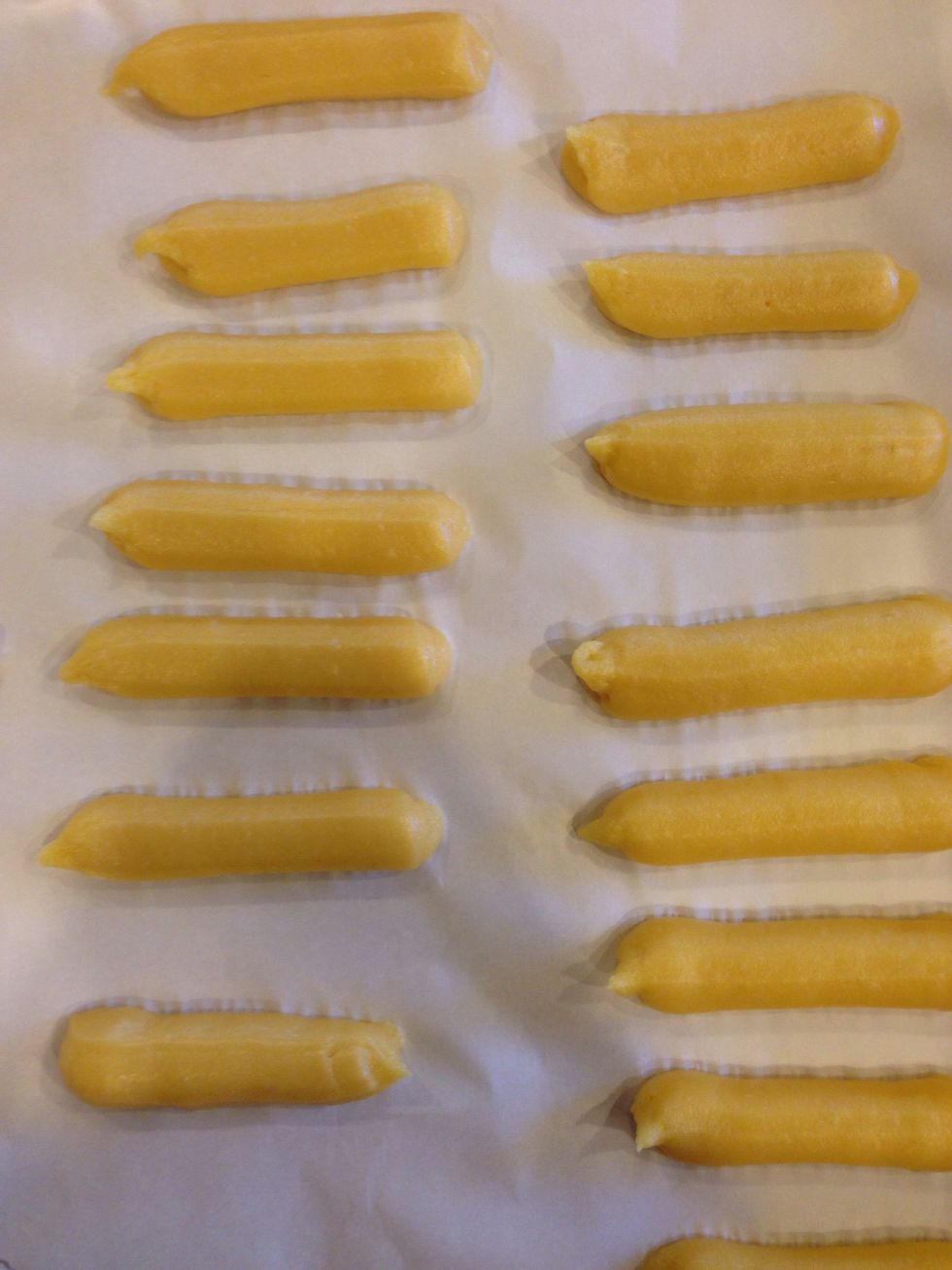 Pipe out 3 to 4 inch long pieces of dough on a parchment lined baking sheet.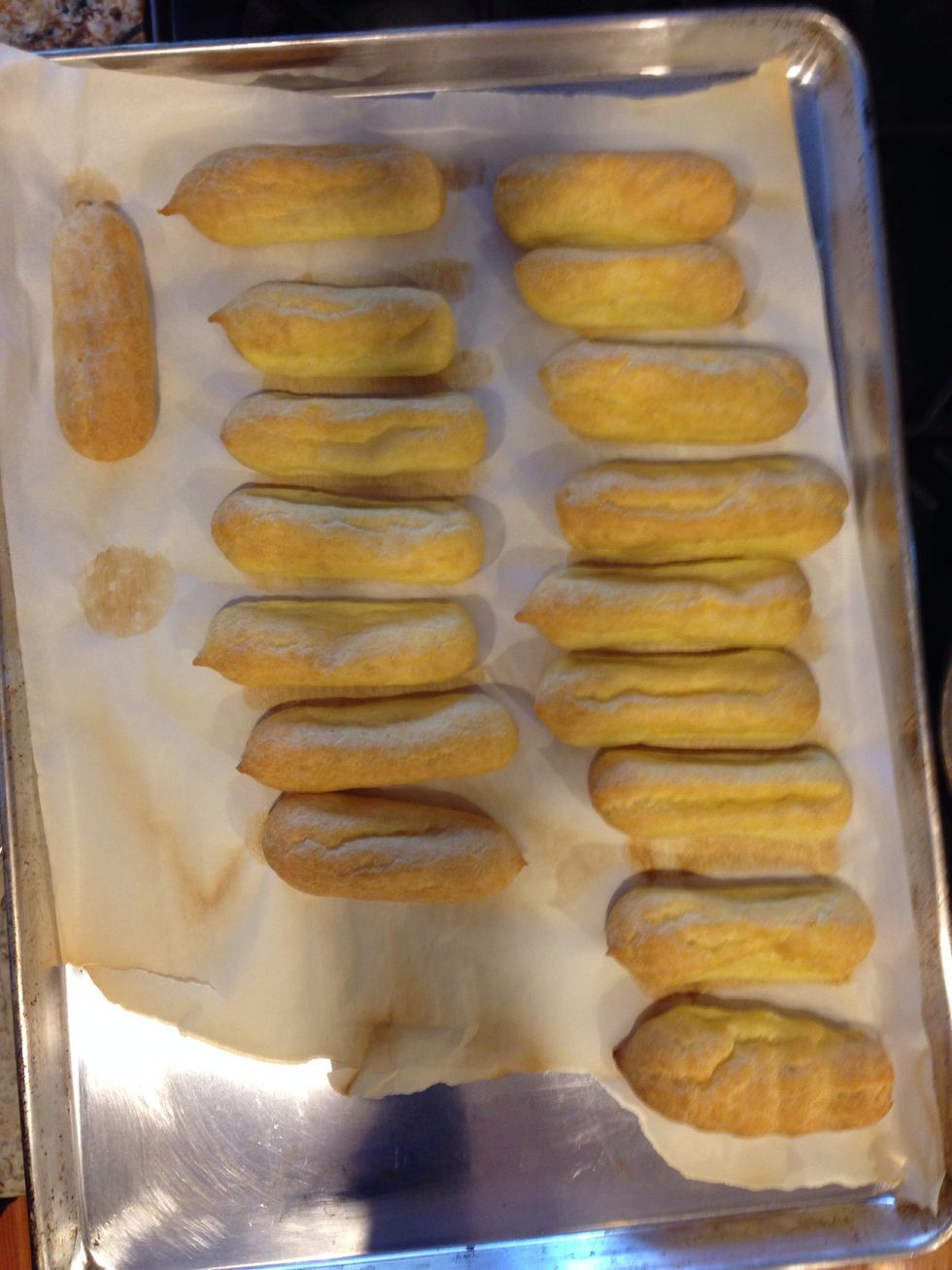 Bake for 15 min at 450 degree F. Then lower oven temp to 325 and bake for another 20 min. Immediately poke small holes in either end of the baked eclairs, to let the air out and prevent sogginess.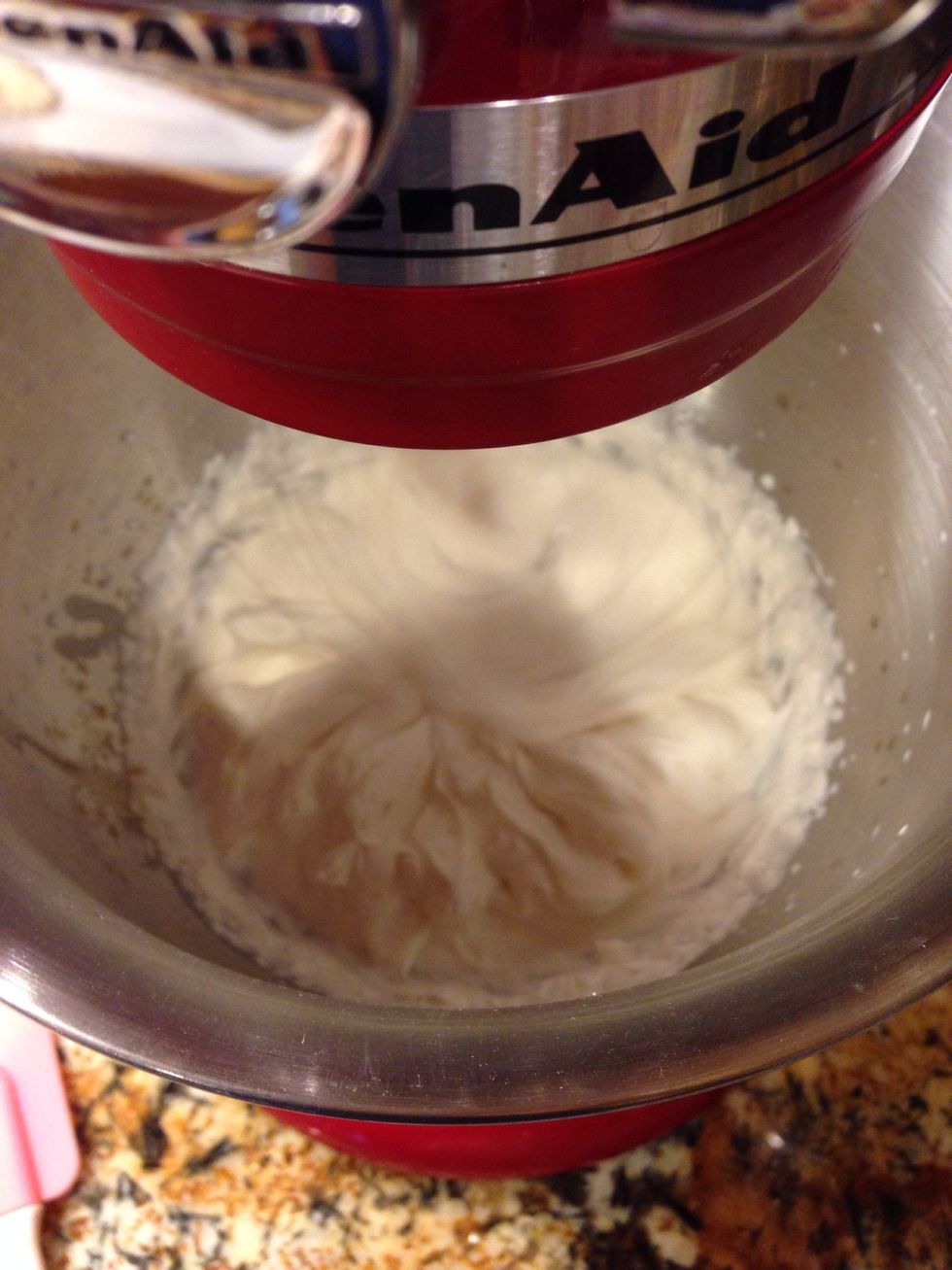 To make the filling, whip cream, vanilla and sugar until light and fluffy.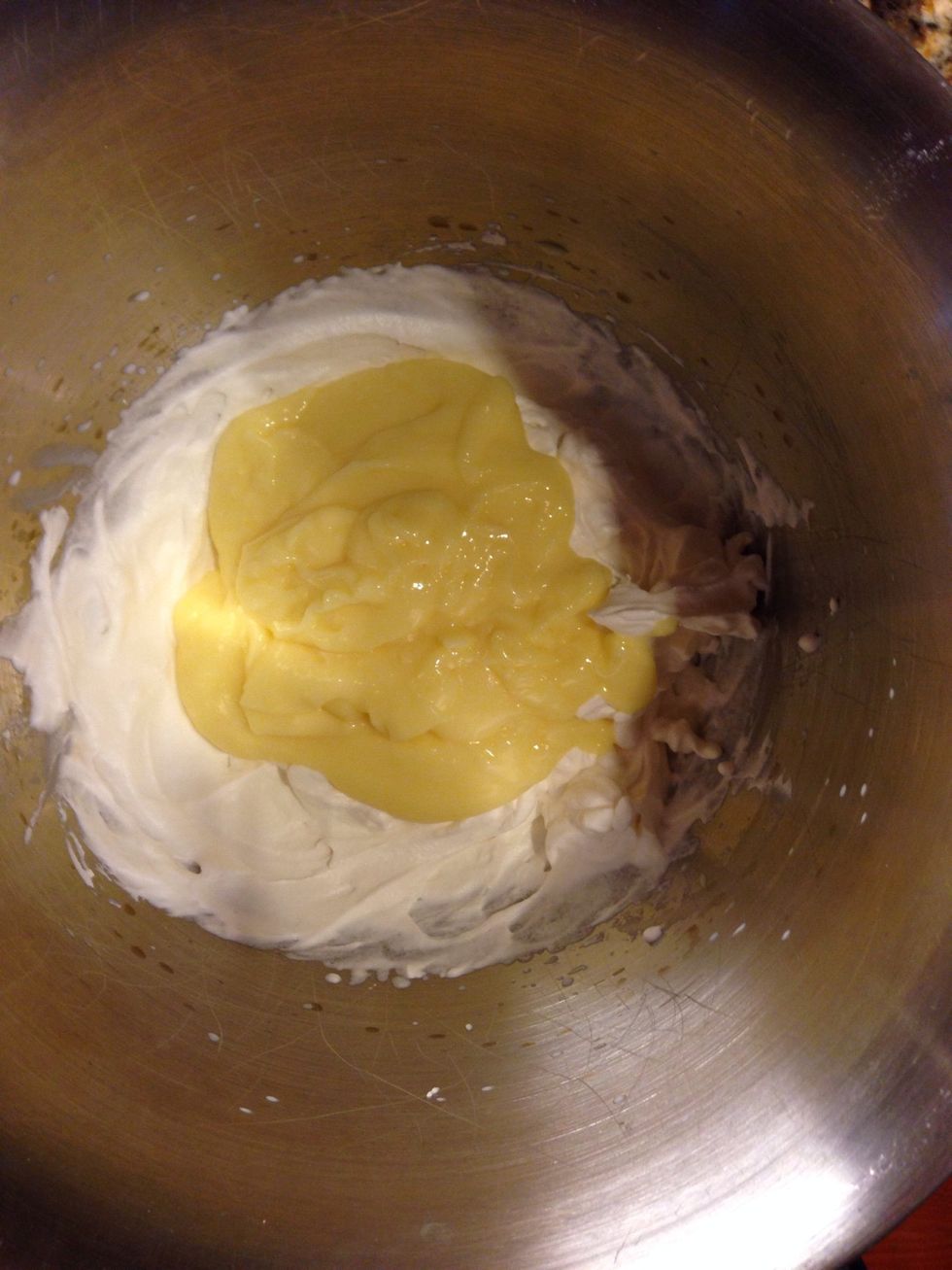 Prepare pudding, whisk together milk and pudding mix, until thick and creamy, and slowly fold it into the whipped cream.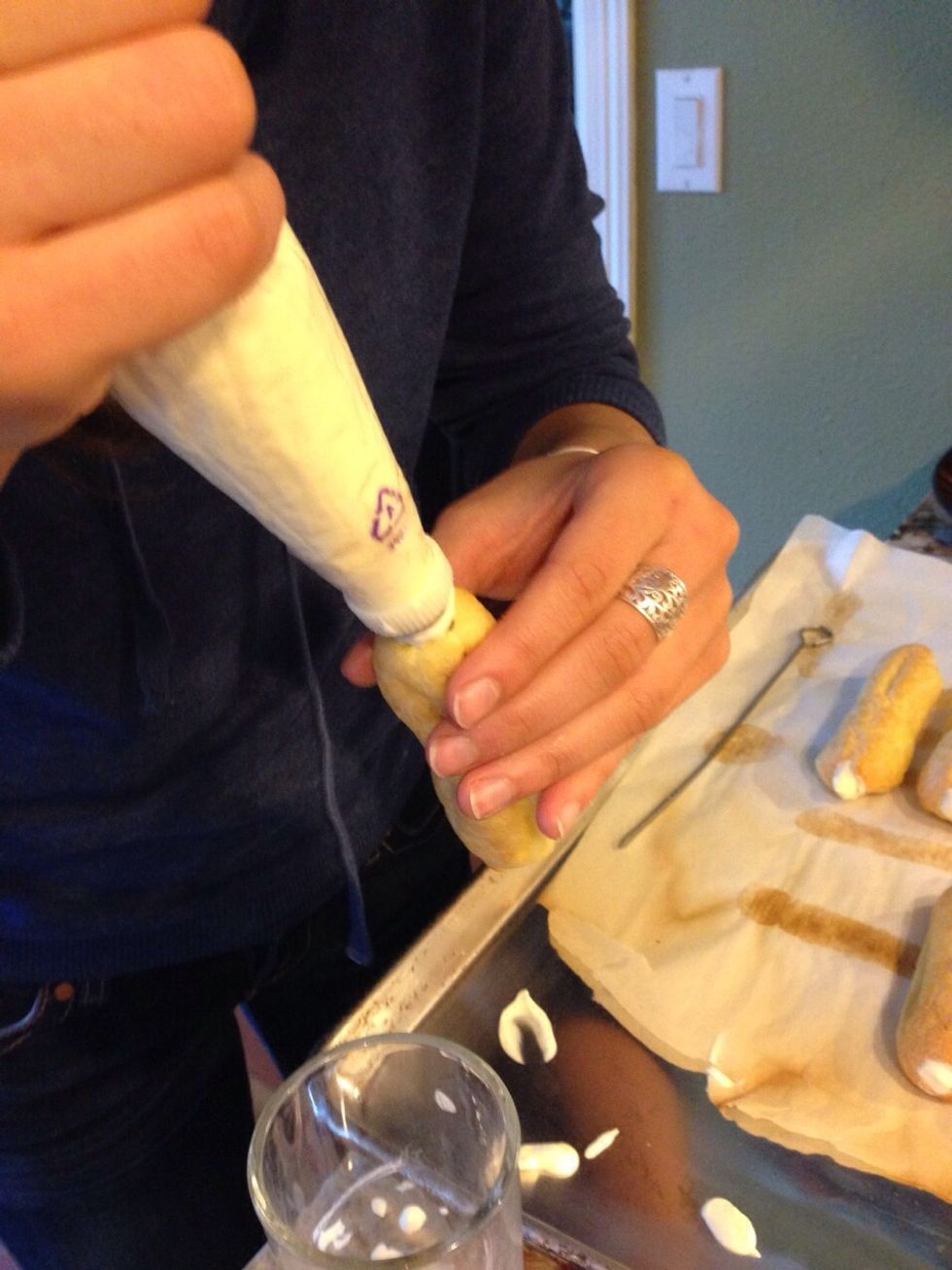 Poke a hole in each end of eclairs, and fill with cream!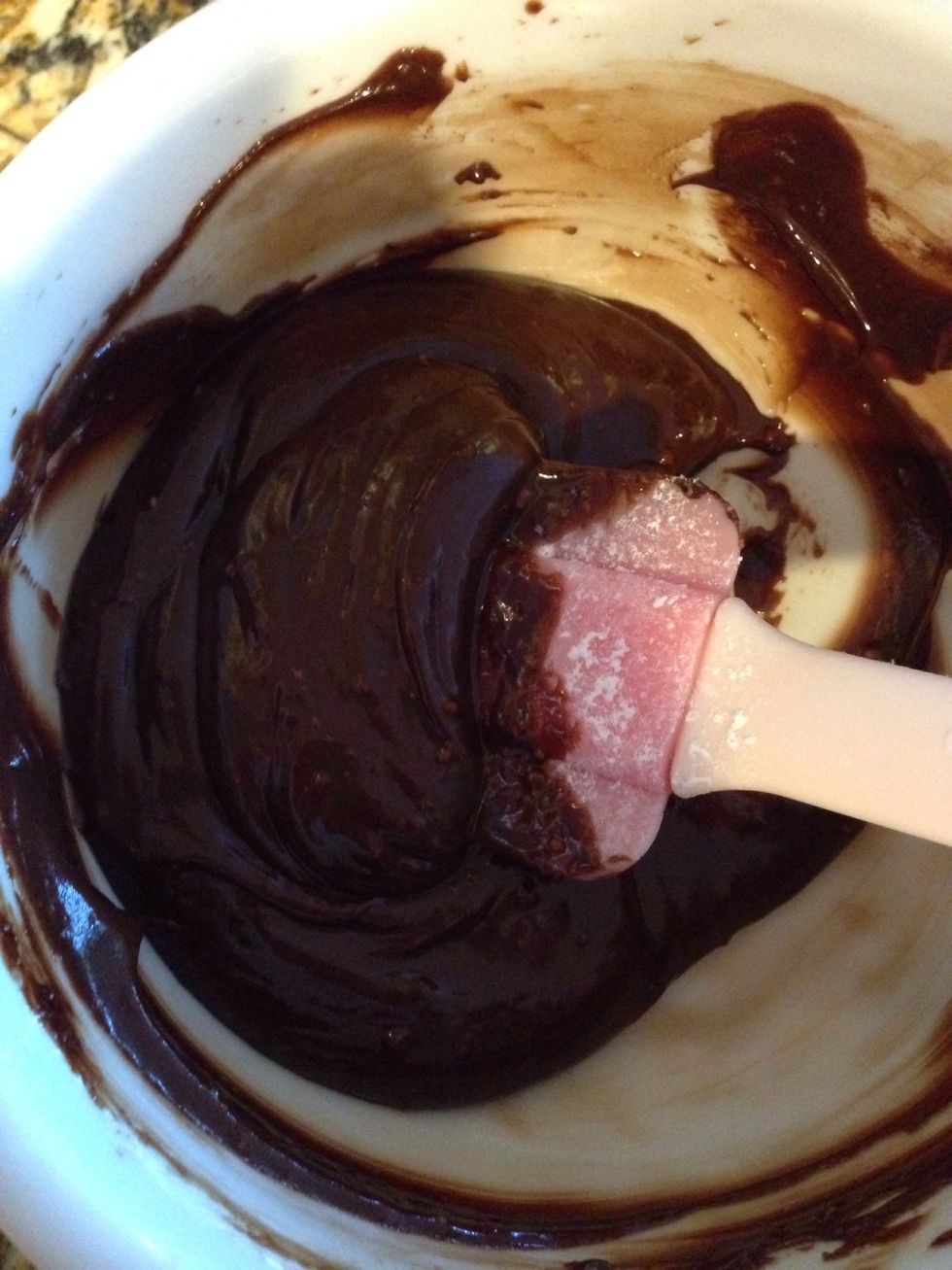 To make chocolate glaze, melt chocolate chips and butter. Add powdered sugar and vanilla, and beat with a spoon until creamy. Then carefully pipe on to the cream filled eclairs!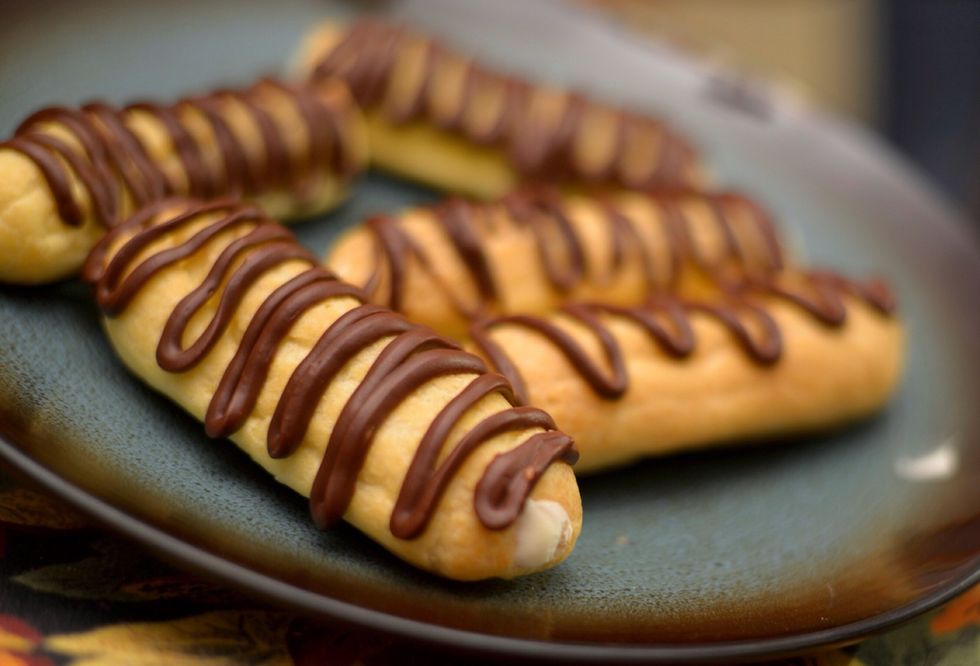 Ta da! Delicious eclairs!
My Italian grand father even eats them for breakfast!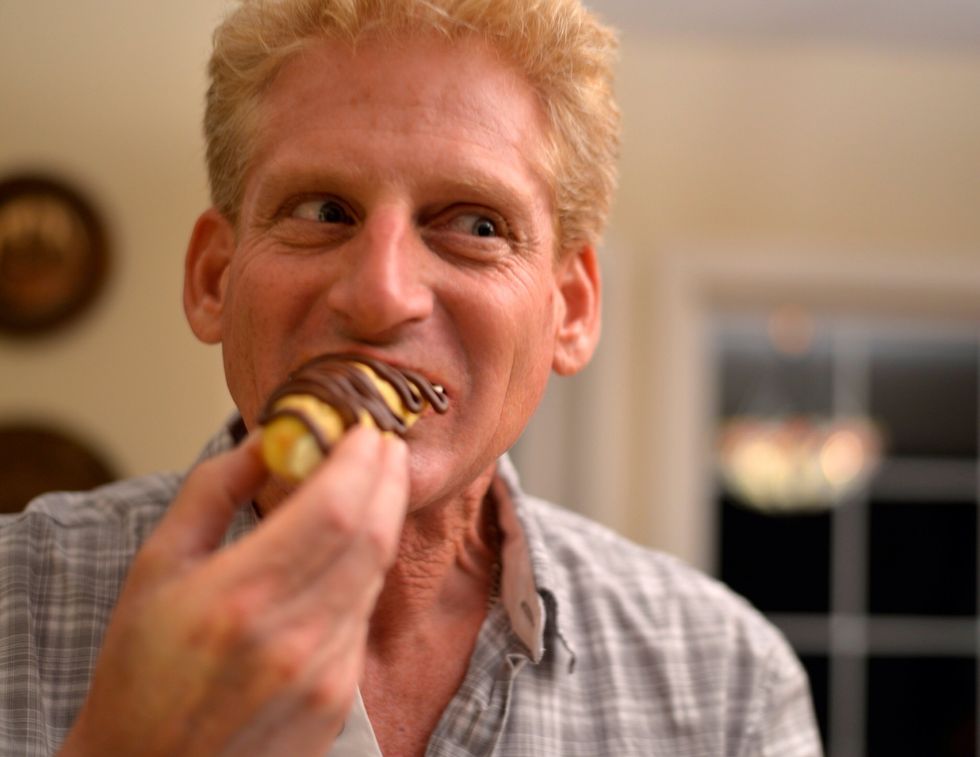 My uncle Jon loved them! :)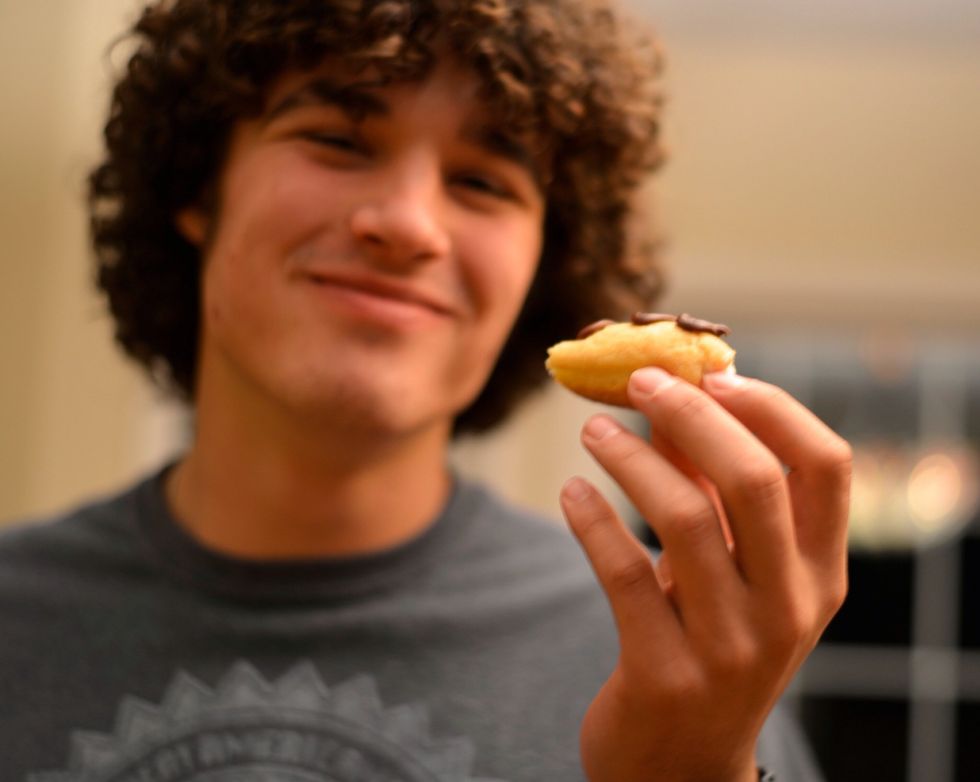 And of course the brother did too. :)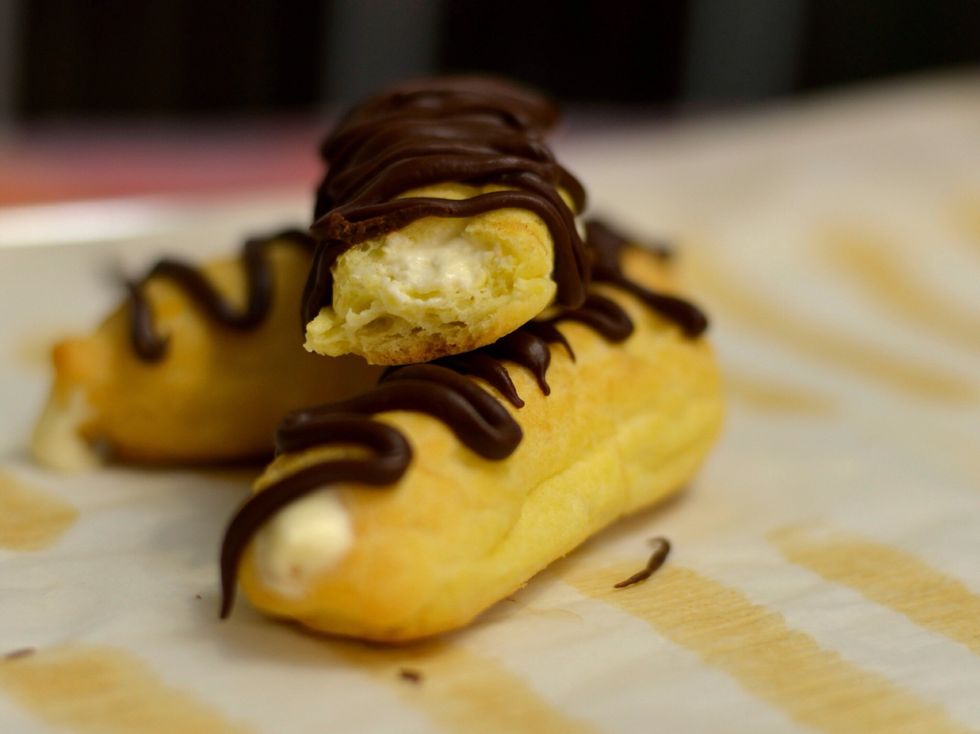 Ooo so good! Happy baking!
1.0c Water
1/2c Butter
1.0c Flour
1/2tsp Salt
4.0 Eggs
For the cream filling:
1/2c Heavy cream
1/2 French vanilla pudding package
1.0c Milk
1.0tsp Vanilla
1.0Tbsp Sugar
Chocolate Glaze:
1/3c Semi sweet chocolate chips
1/2Tbsp Butter
1/2tsp Vanilla Extract
3.0Tbsp Boiling water
3/4c Powdered sugar
Rikki Kazmierowicz
My name is Rikki. I love to bake. I'm a little sister, and sweet maker. Follow me! ❤️\n