How to make eclairs (cream-filled, chocolate-frosted)
Amazingly DELICIOUS and quite easy to make! You make and bake the shells, mix the filling and icing and assemble.. a delicious special dessert!
17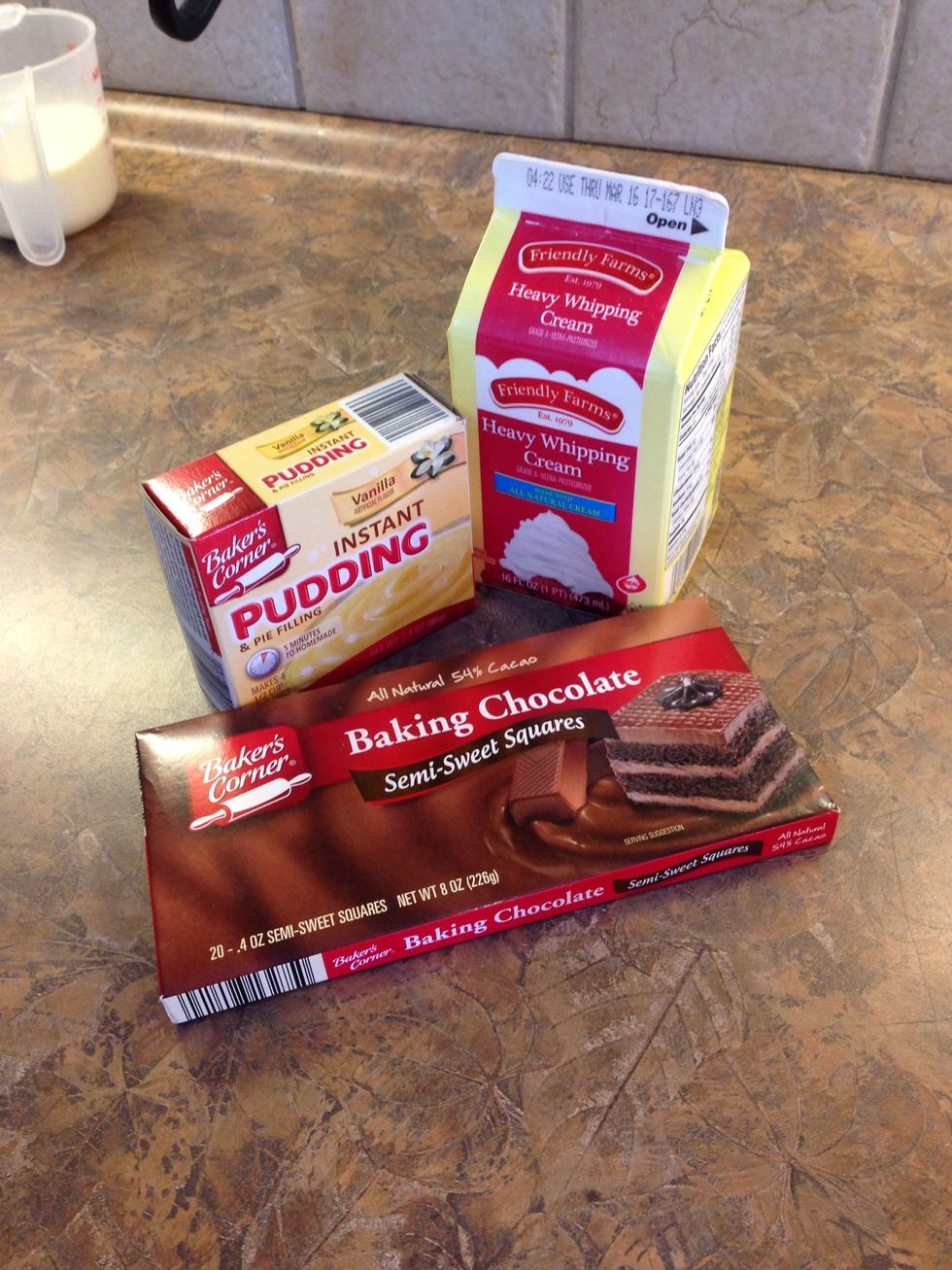 These are three of the less common around-the-house ingredients you'll need to buy.
In saucepan, combine butter and water and heat...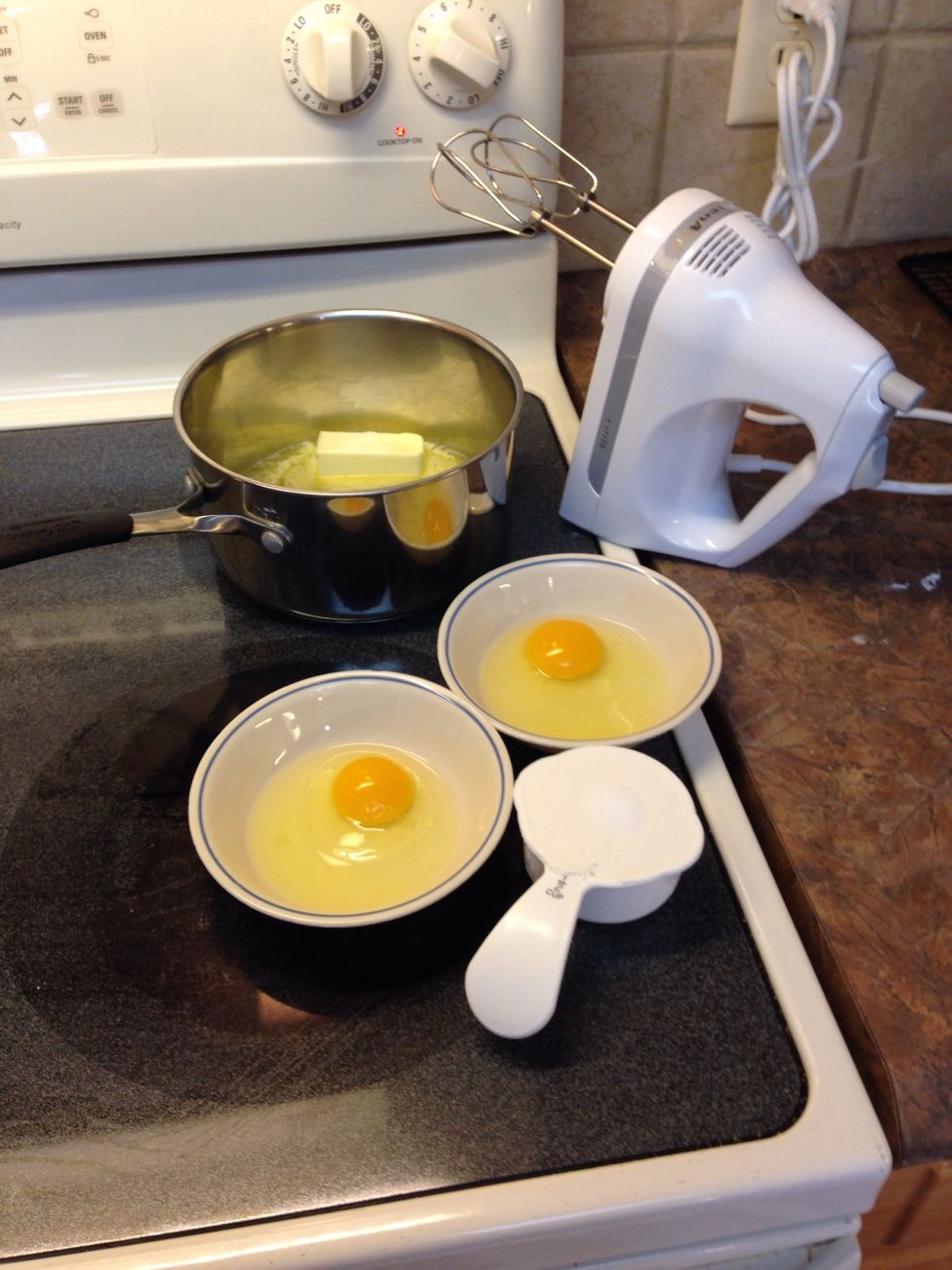 Have your two eggs and 1/2 cup flour handy as you bring butter & water to rapid boil. Preheat oven to 450º.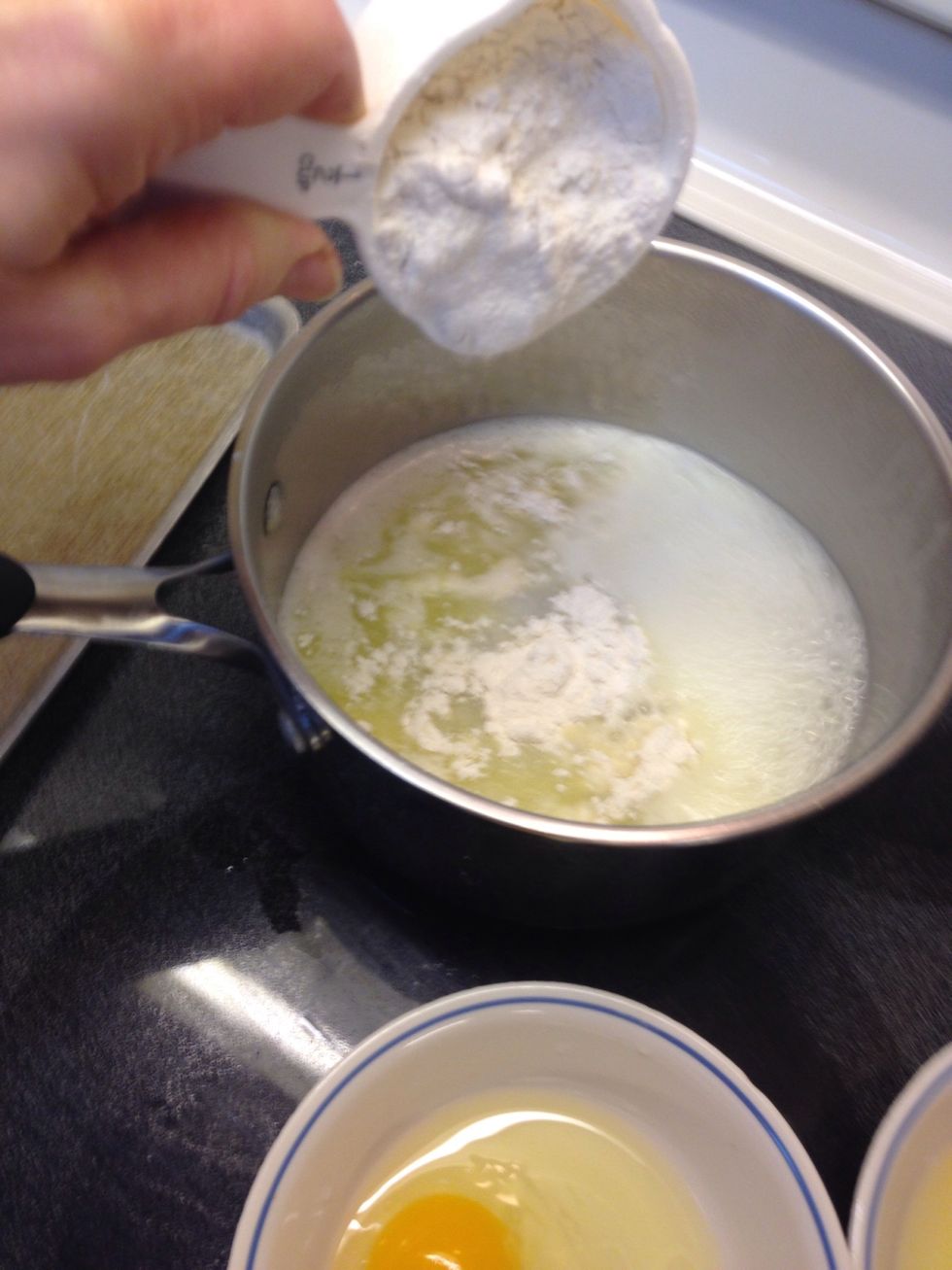 With heat reduced, add flour and and salt... Stir in.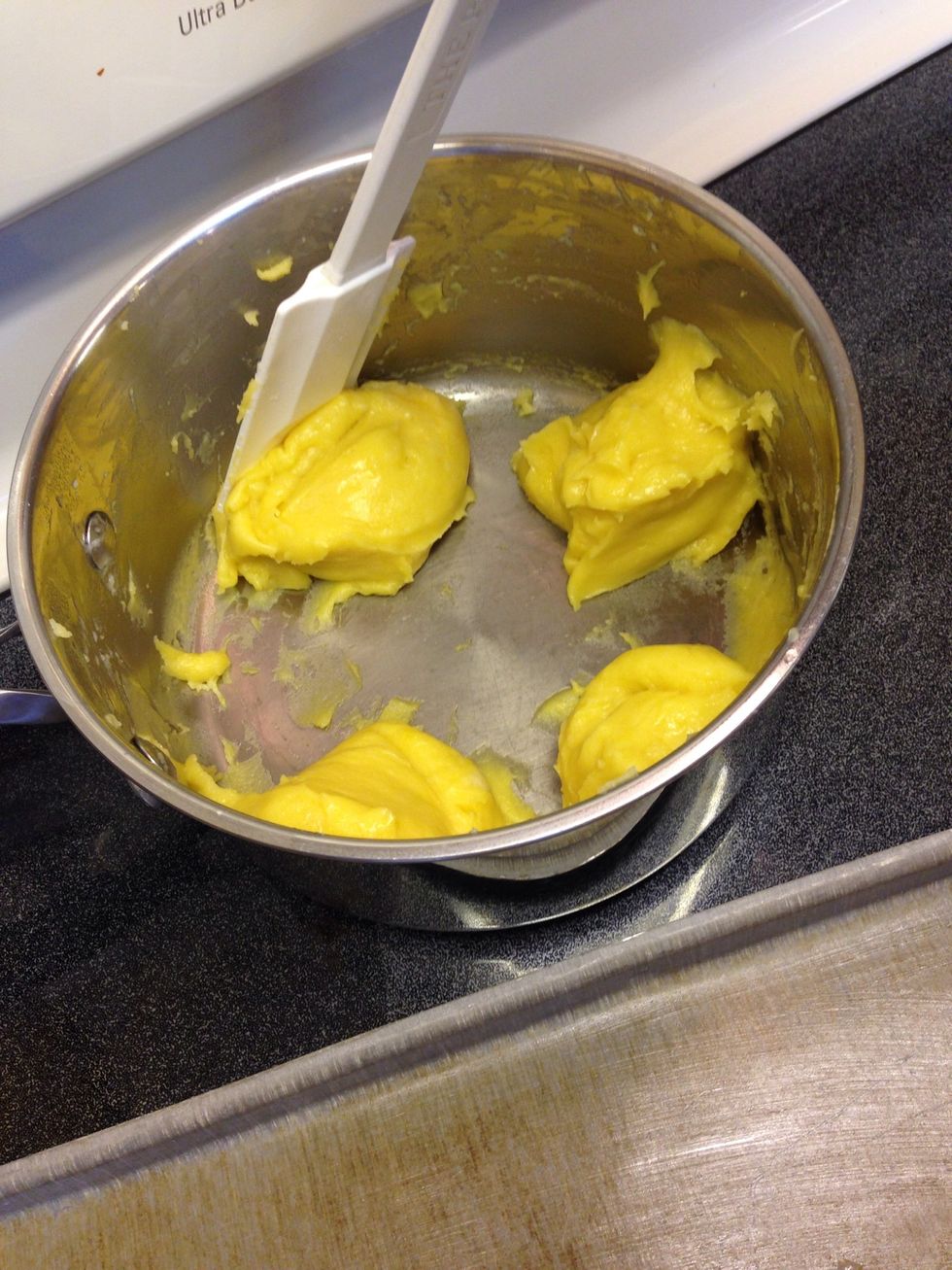 Divide into 4 equal parts...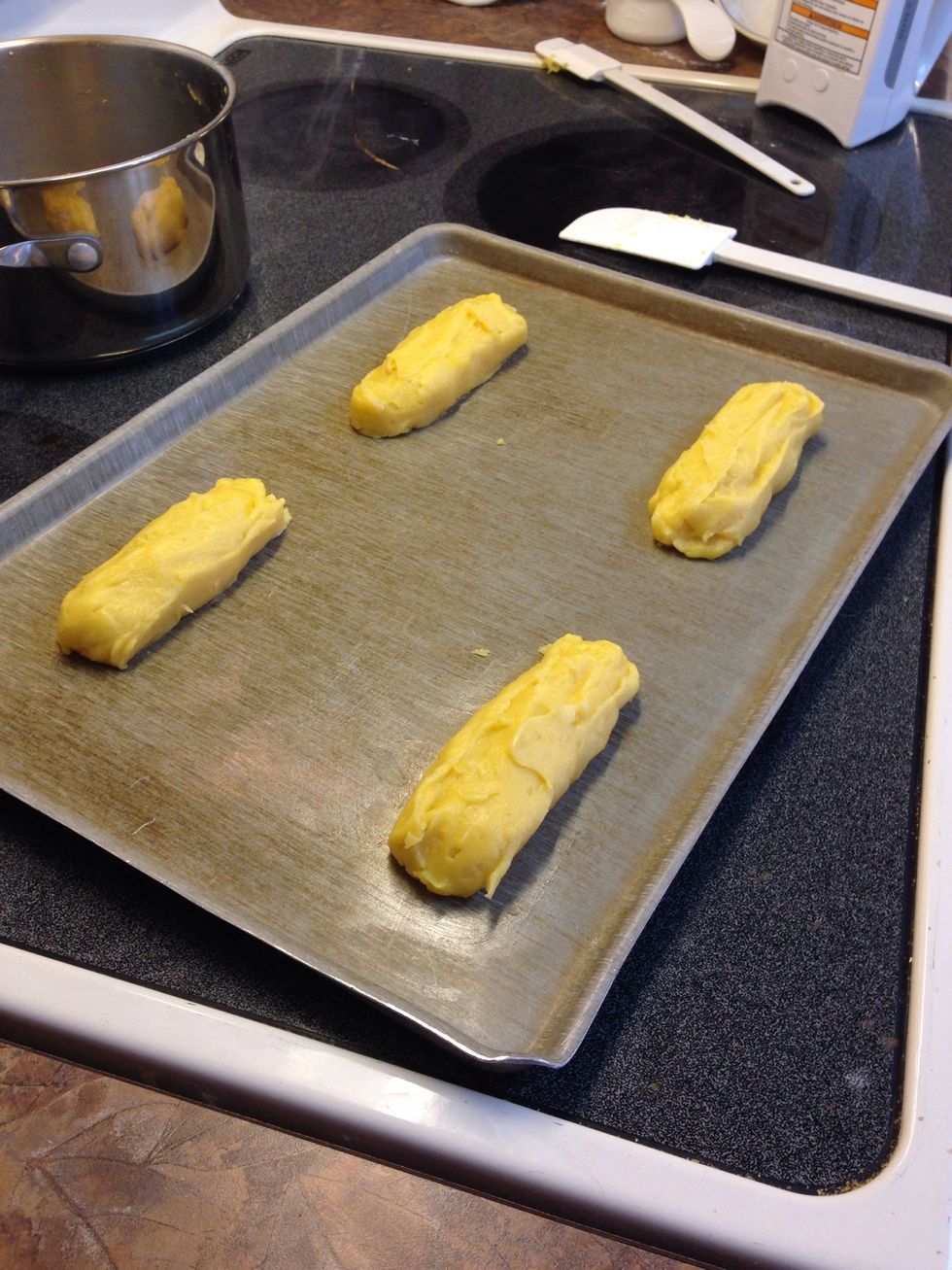 I smooth and shape with rubber spatula. Bake at 450° for 15 minutes... then reduce heat to 325° and bake 20 minutes longer.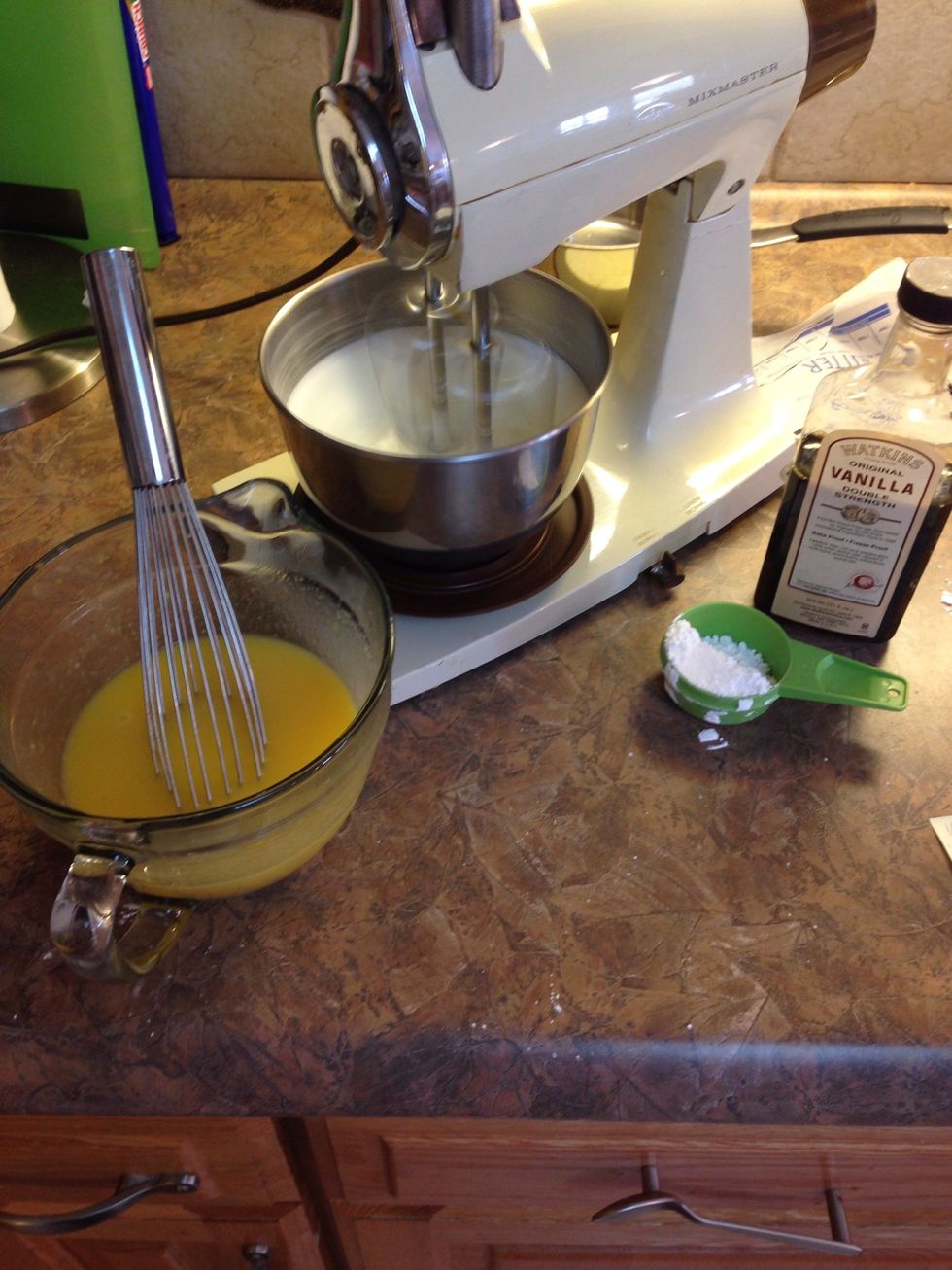 PREPARE FILLING: Combine pudding mix & milk and whisk per package directions. In another bowl, whip the cream until soft peaks form...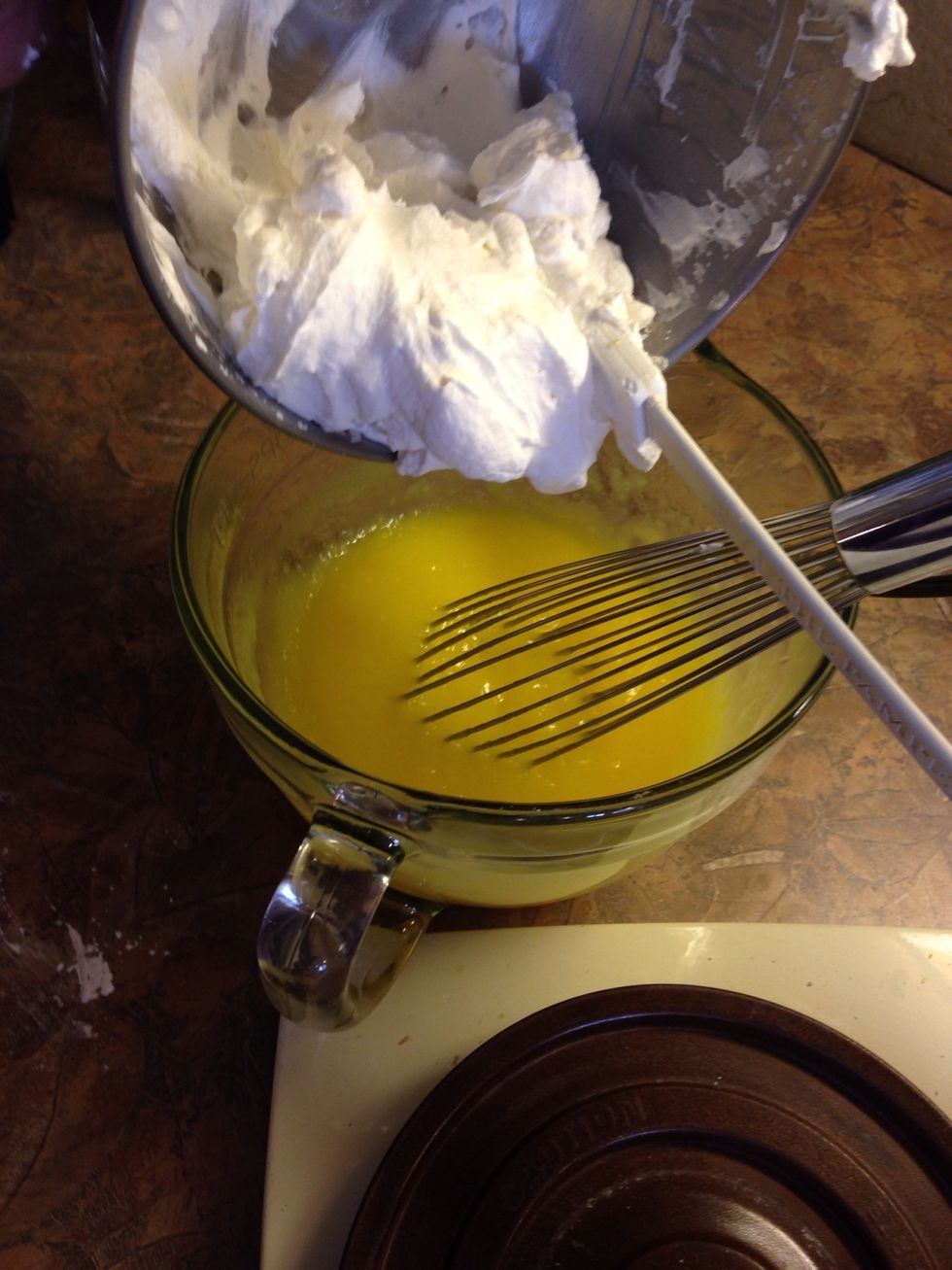 Fold whipped cream mixture into pudding and gently combine...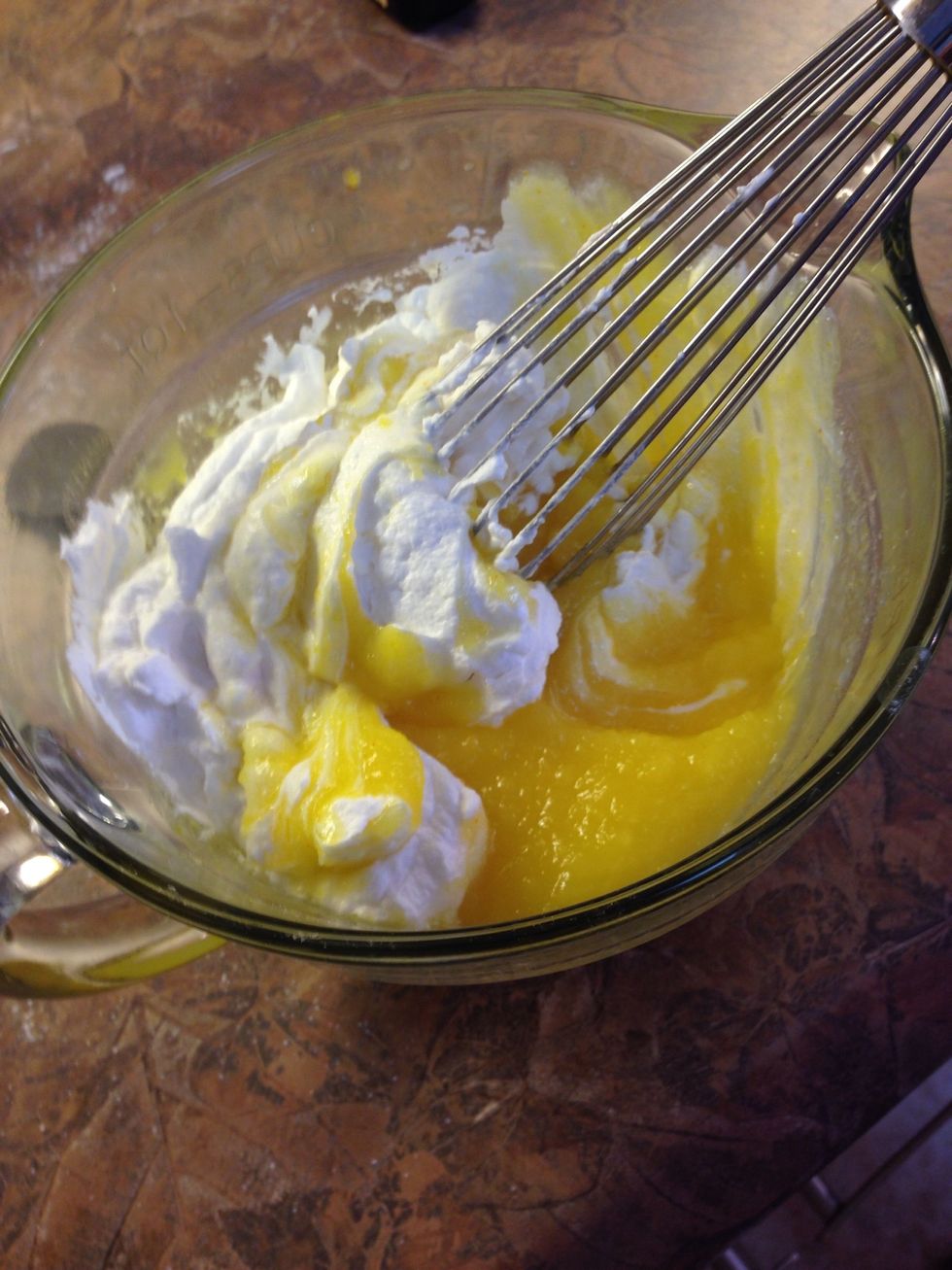 Mix well but gently. A rubber spatula helps with the bottom...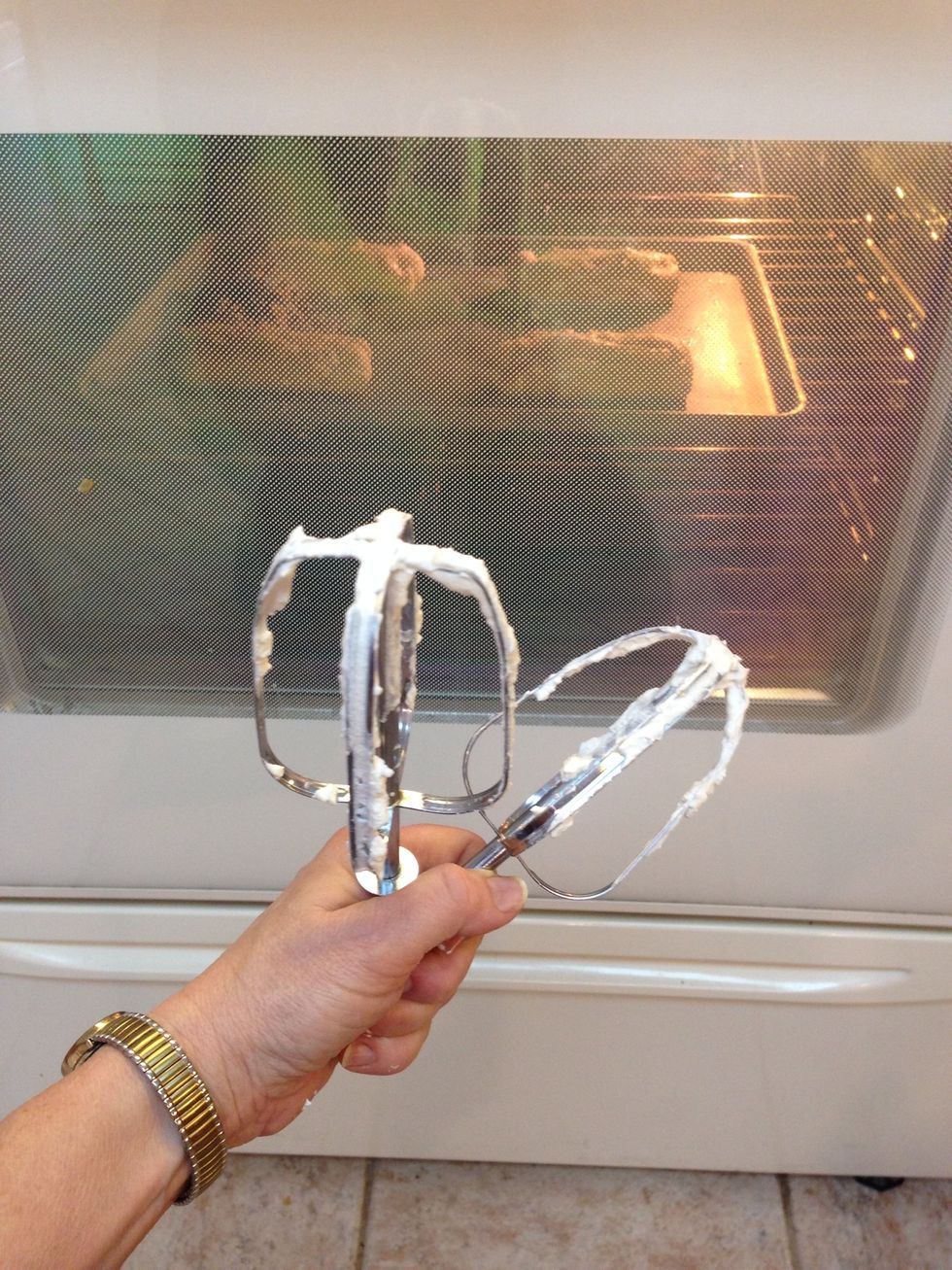 Bake Eclairs at 450º 15 minutes... then reduce to 325º and bake 20 minutes longer. Lick the beaters while Eclairs bake!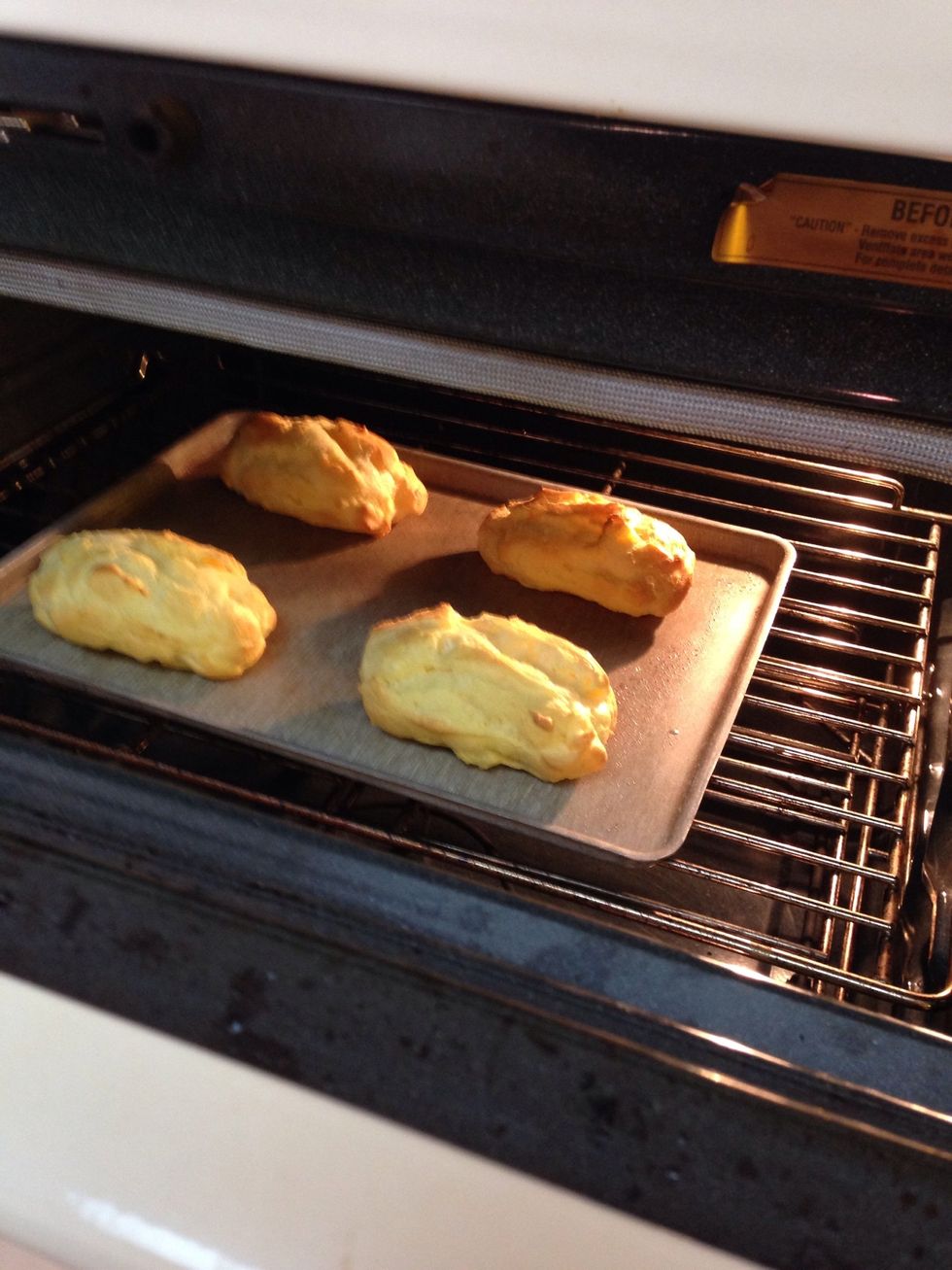 Remove from oven and cool thoroughly...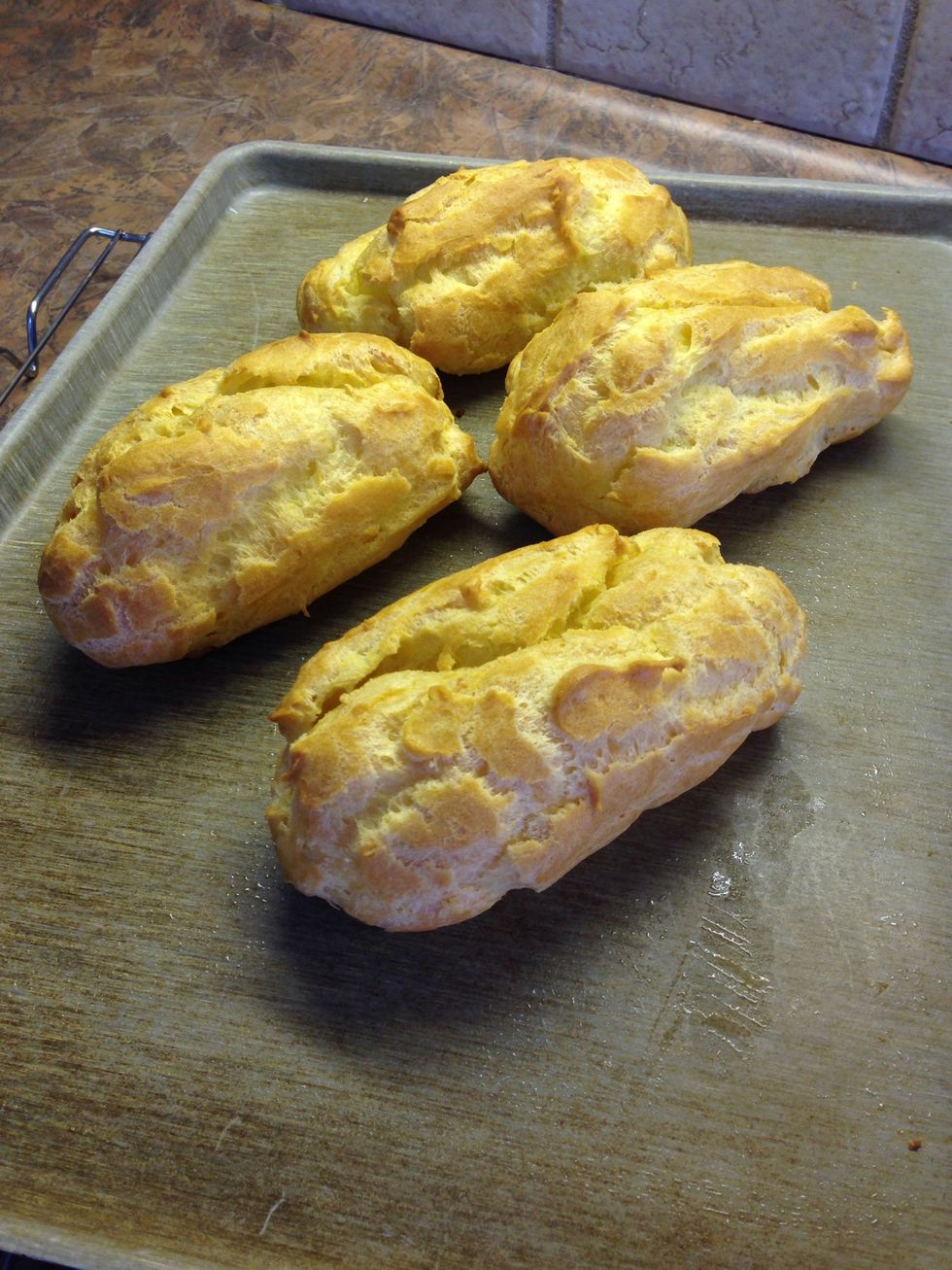 Lightly crisp outside... soft and egg-y inside!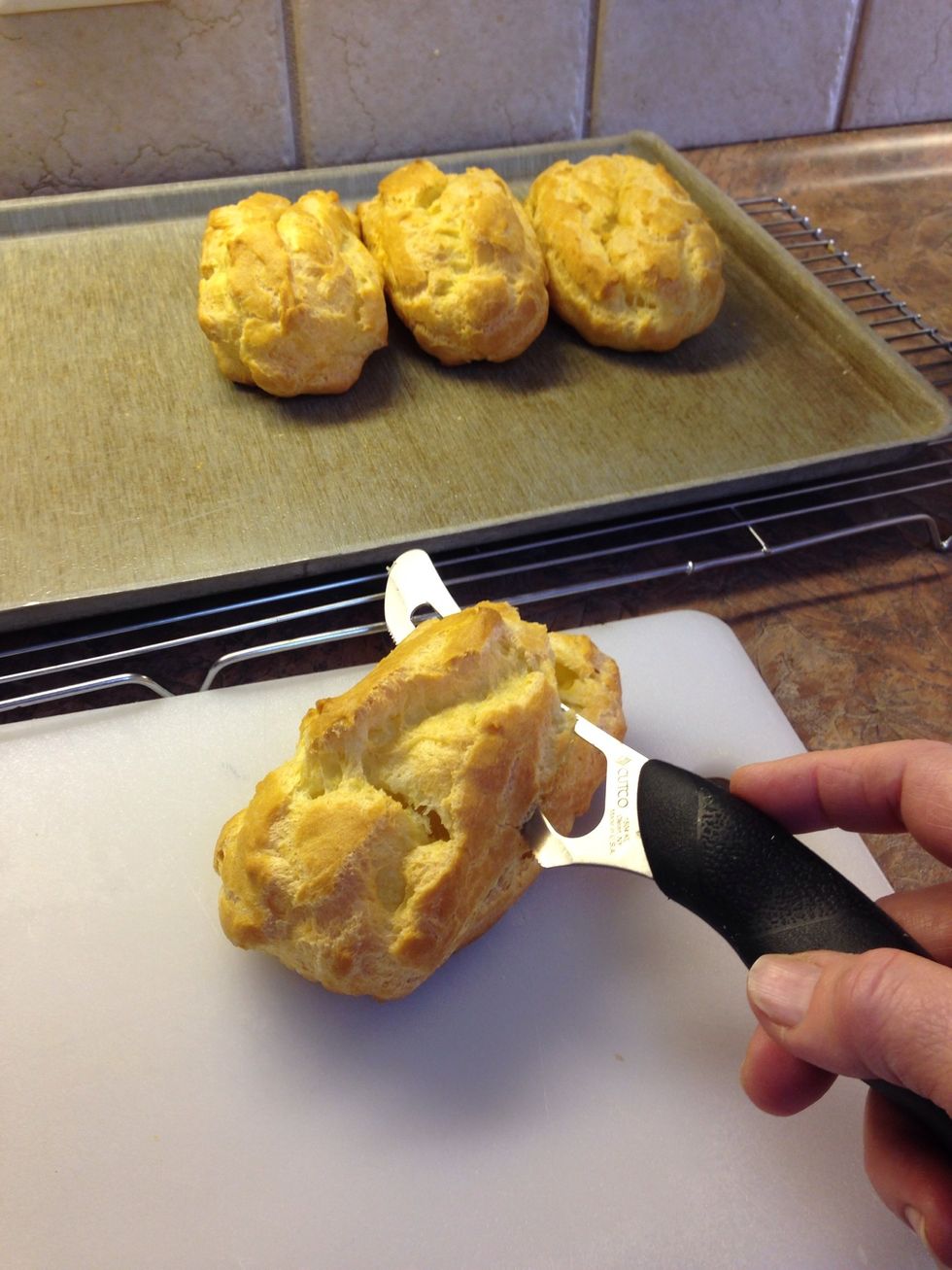 Cut horizontally as shown.
Inside should be fairly hollow. You will fill with the cream filling...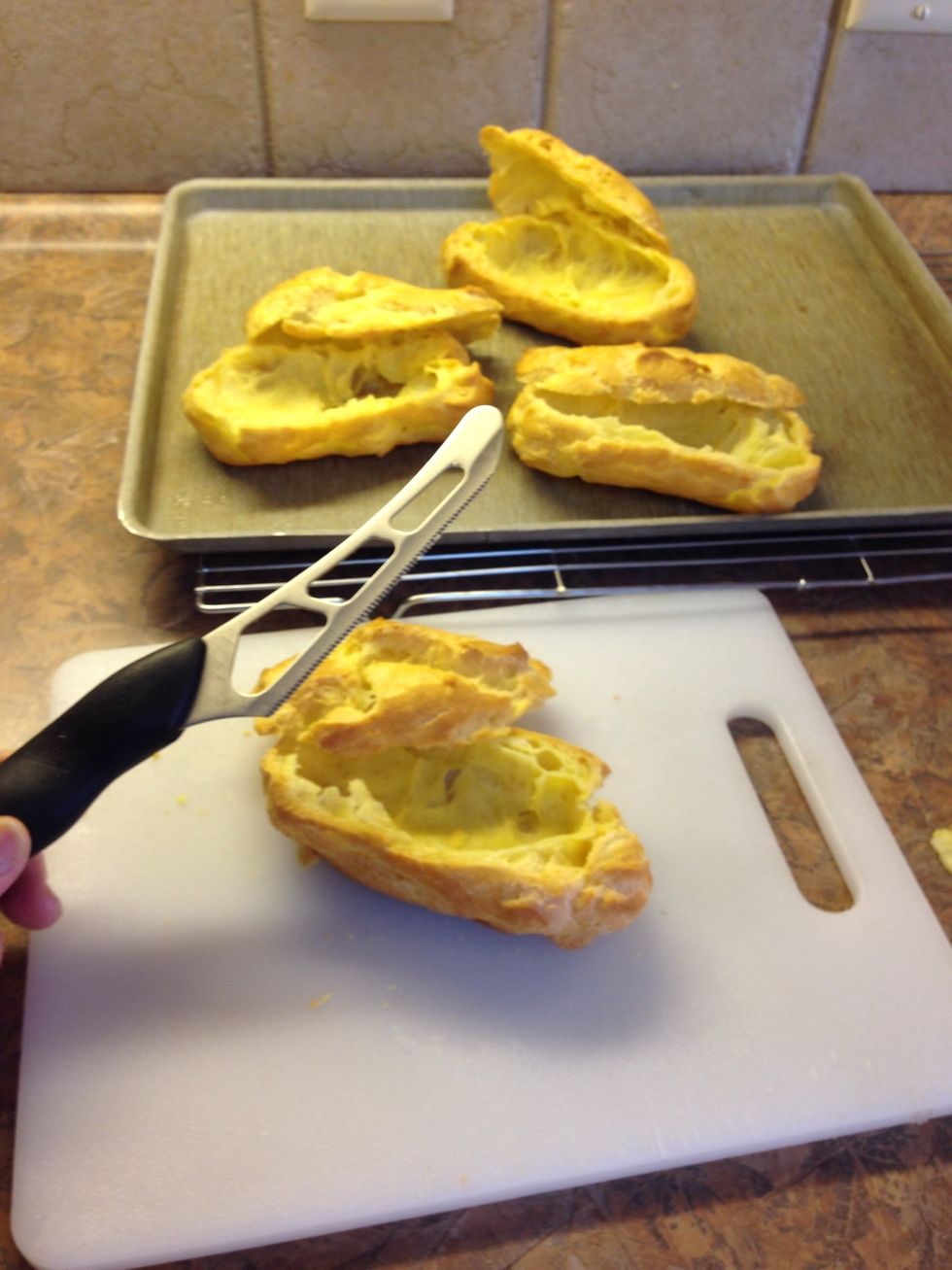 I love this Cutco knife. It's extremely sharp and probably the most expensive knife I've ever bought but I use it all the time!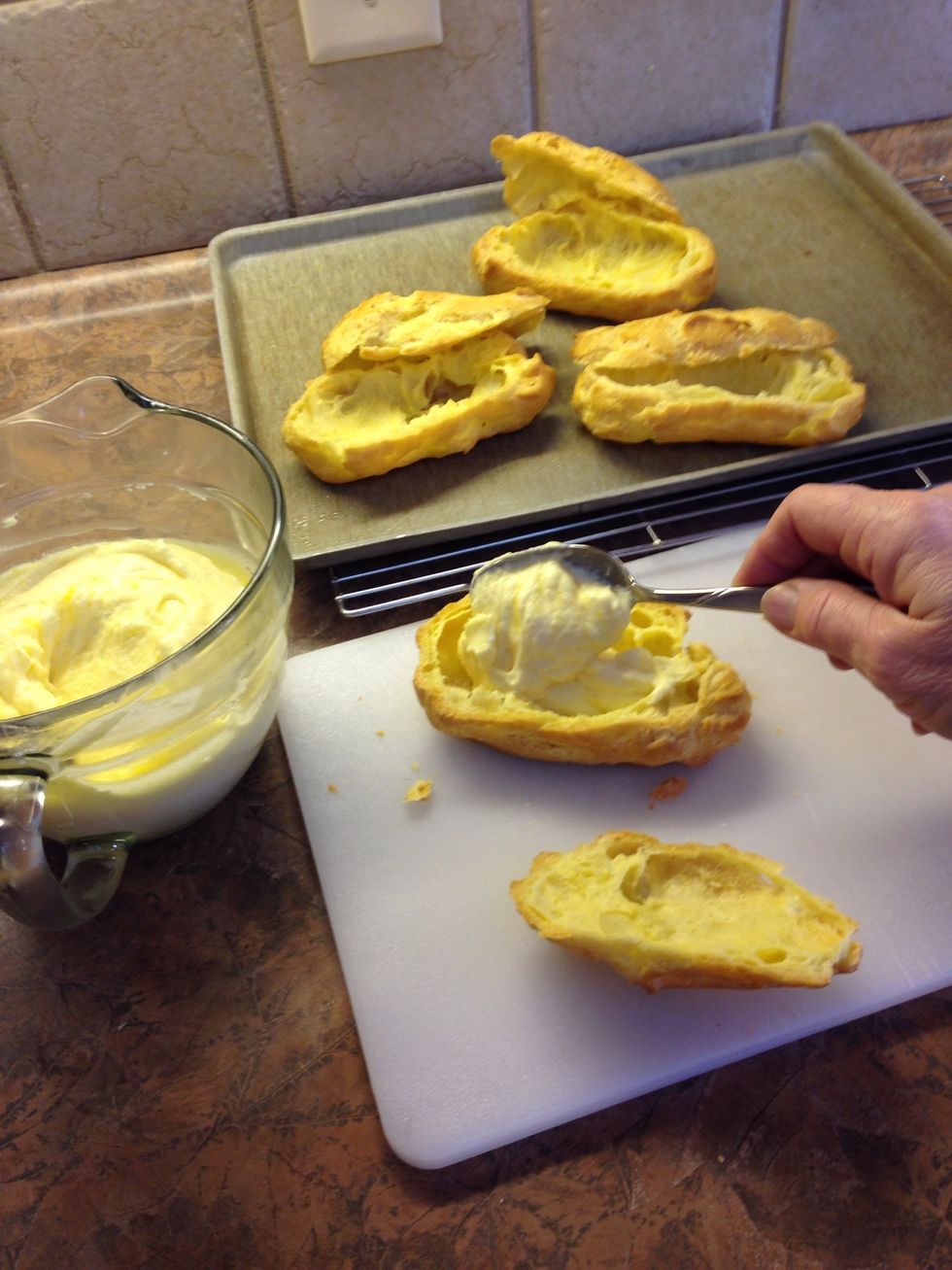 Spoon filling into each Eclair...
Replace "covers"...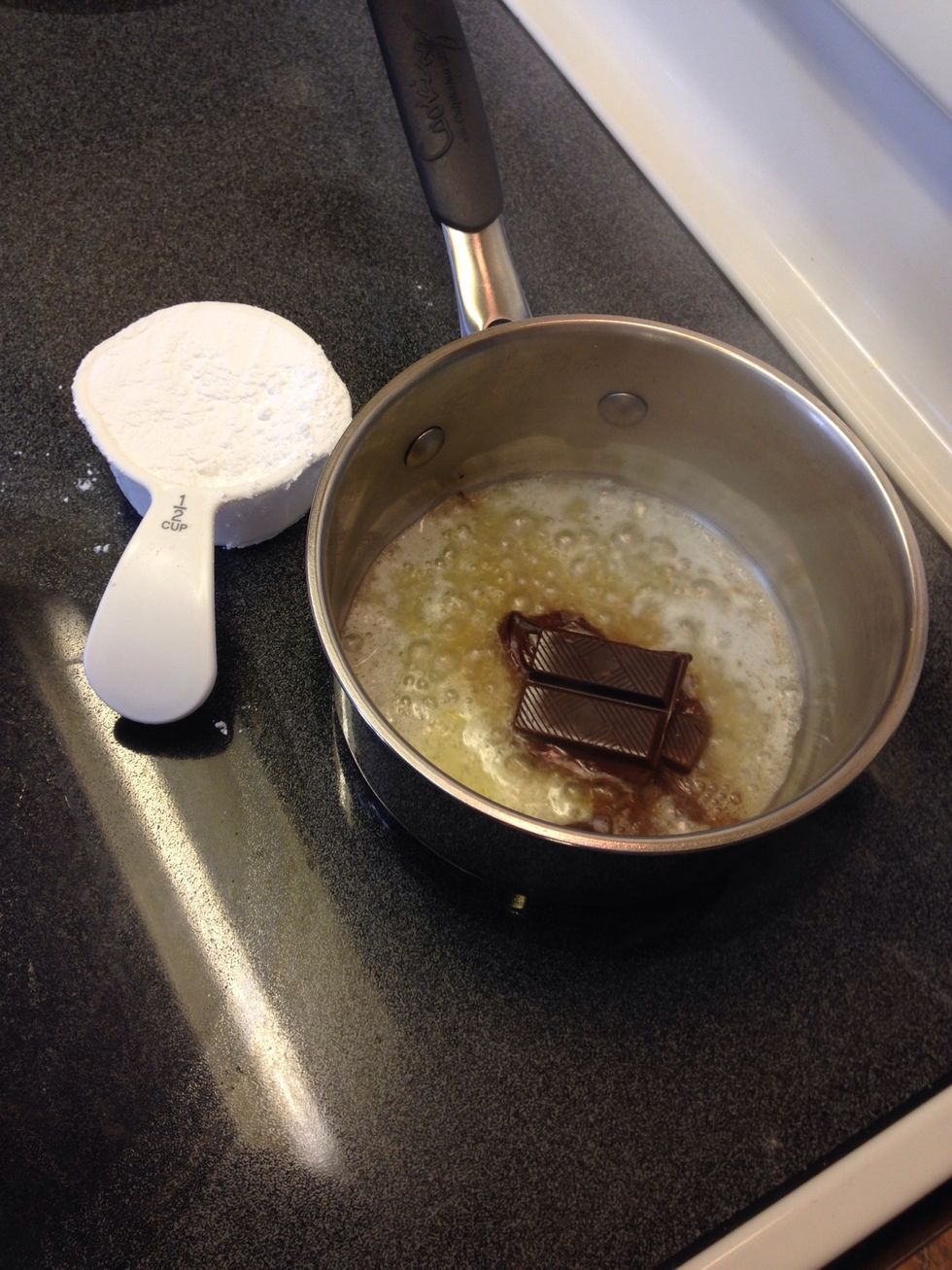 PREPARE ICING: Melt chocolate and butter in saucepan over low heat.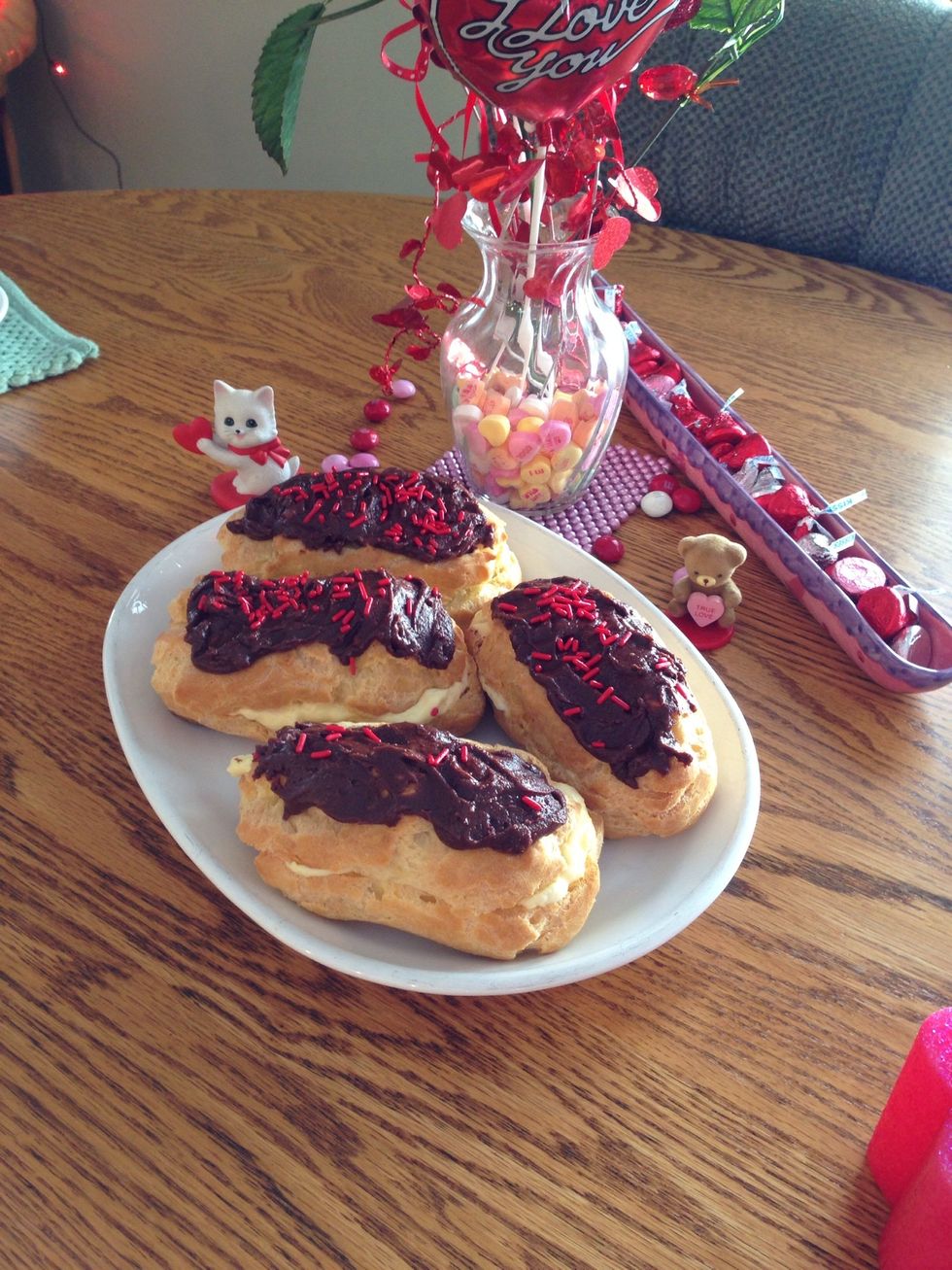 I found an app which calculates the calories... approx 475 per Eclair. BUT oh so delicious!
A great treat for special occasions!
1/4c Butter
1/2c Water
1/2c Flour
1/8tsp Salt
2.0 Eggs
1.0 Pkg. INSTANT Vanilla Pudding (approx 3+ oz)
1/4c Cold Milk
1/8c Confectioners (powdered) Sugar
1/2c Whipping Cream
1/2tsp Vanilla
1.0oz Semi-sweet Chocolate
1.0Tbsp Butter
1/2c Confectioner's (powdered) Sugar
1/2Tbsp HOT Water
Rollie Brandt
I've been an artist all my life and raised my children as a stay at home mom. Happily married 40 years. I love to share what I do...