How to make éclair a la crème légère (light cream eclair)
The heart of this recipe is the pâte choux or the shell. You can make éclair, profiterole, choux cream, cruller, croque-en-bouche, St. Honoré, etc. Be creative! I hope you'd like it. Enjoy! 💗💗💗
525
Make crème pâtisserie (pastry cream) 4 hrs in advance, so it's cooled. You can pipe it right in to éclairs or make Crème Légère (light cream) by folding in some hard peak whipped cream.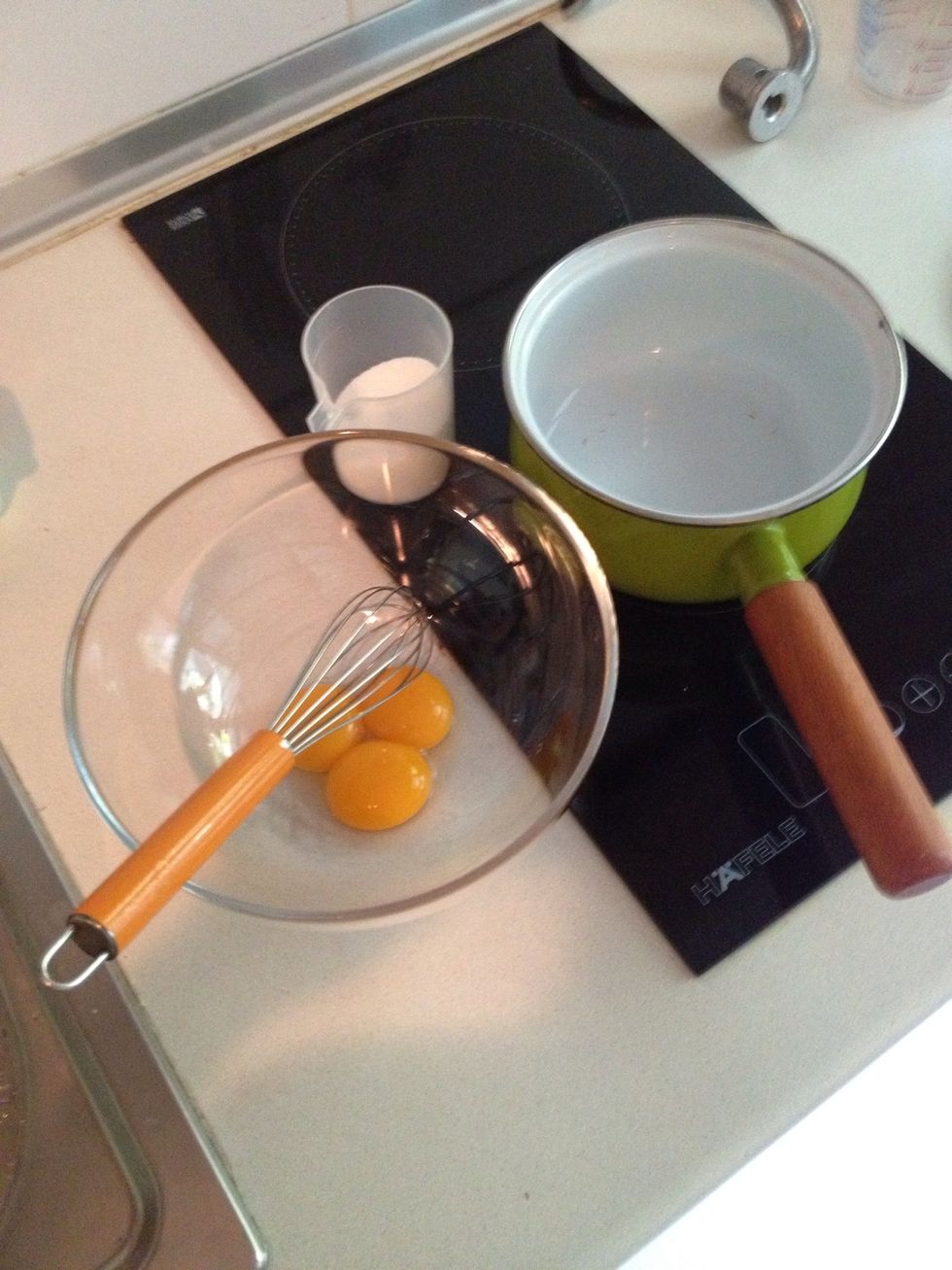 Separate the eggs, you can reserve the whites for other recipes, like macarons and meringues. Crème pâtissière is one of the custard based most versatile creams.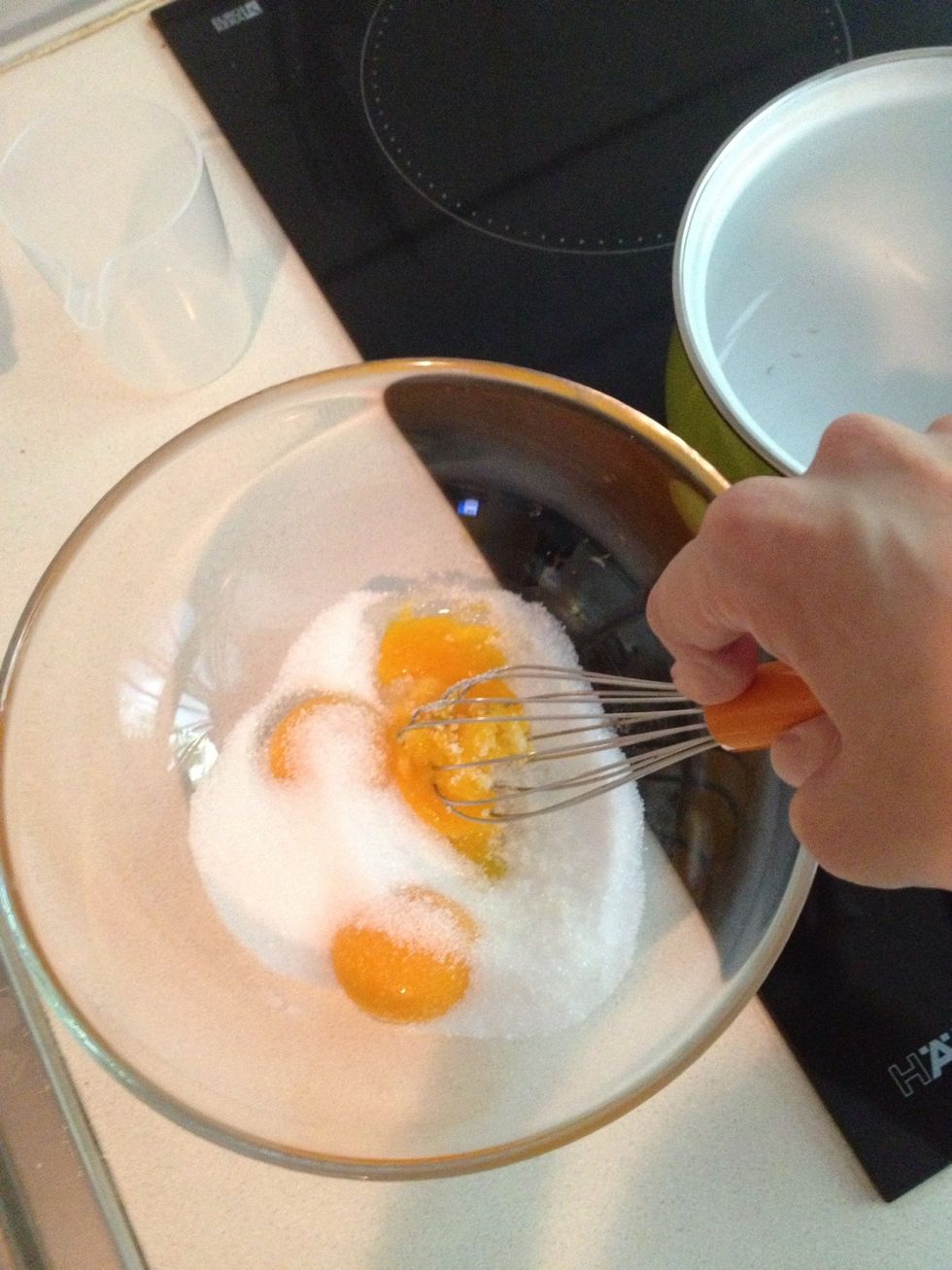 Add 75g granulate sugar and whisk together until a bit pale. Now put some milk in the pot and on med heat warm up the milk. If you use vanilla seeds add it in with the milk.
Add a little bit of salt.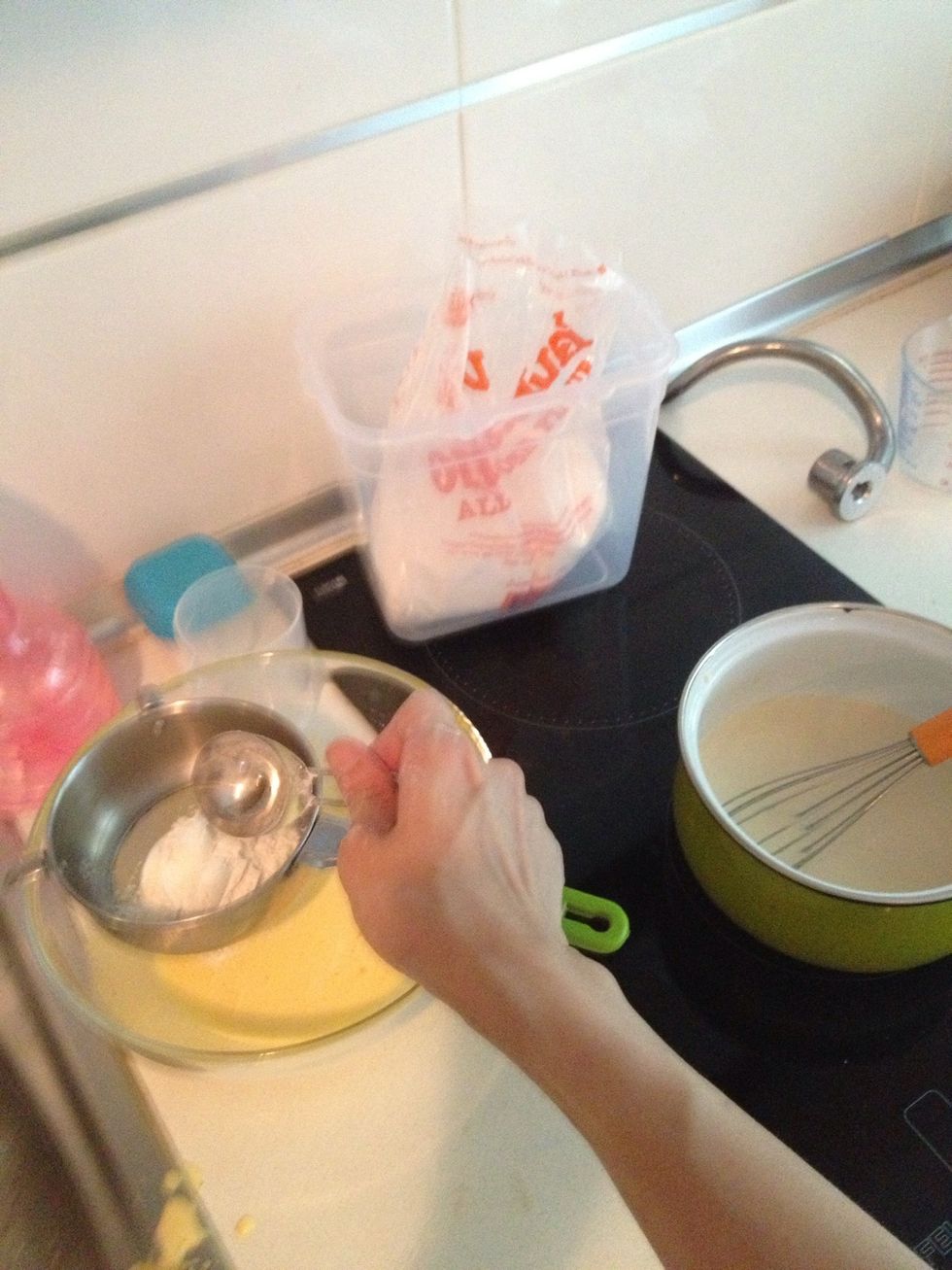 Sift in 20g or 2 table spoon of plain flour (all purpose) and corn flour (corn starch). Keep one eye on your milk. Stir every now and then.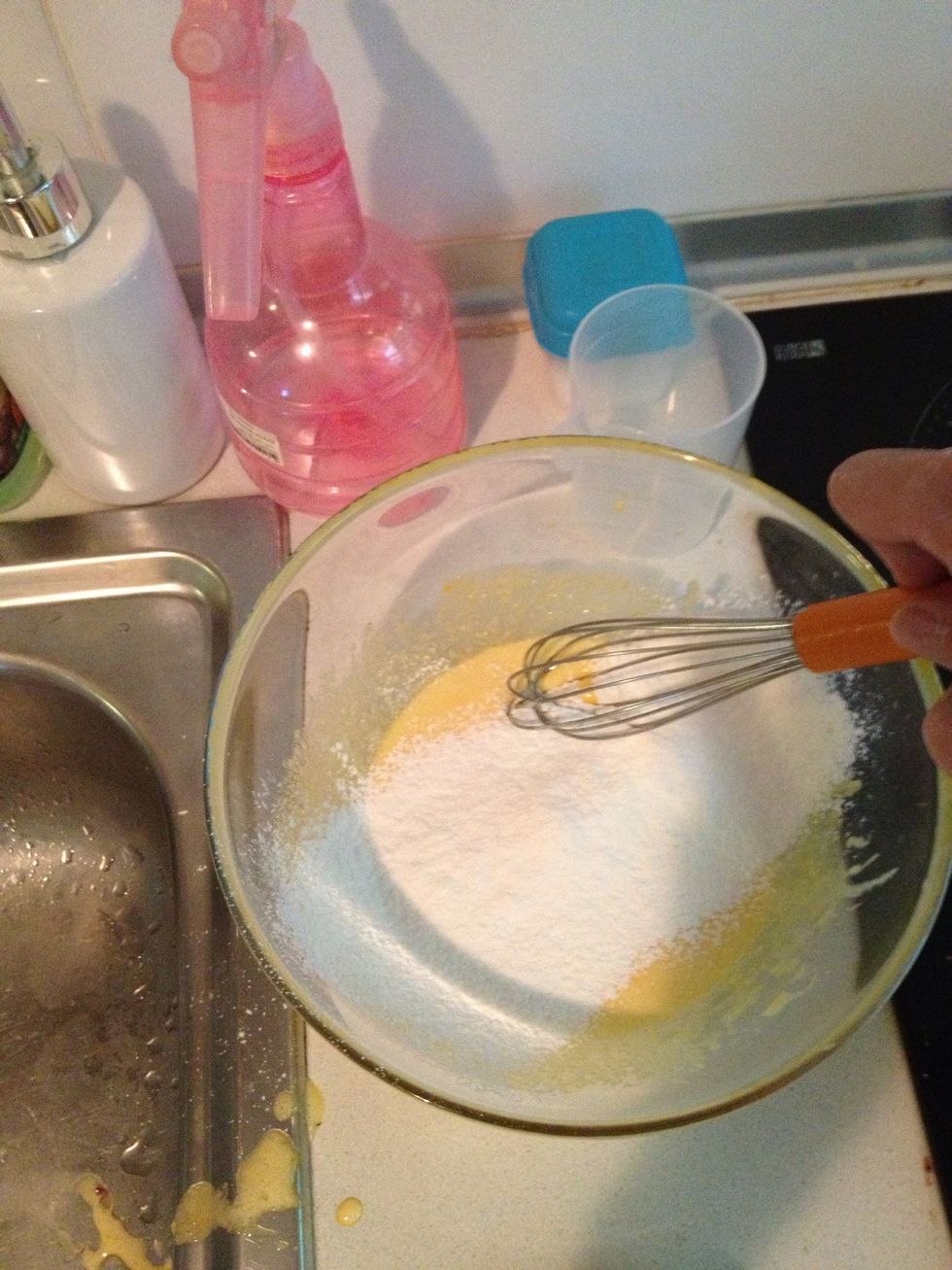 Give it a good whisk.
When the milk starting to release steam and has small bubbles appear (it's called scalding), it's ready. Tempering the egg mixture by adding a bit of hot milk to the mixture whilst whisking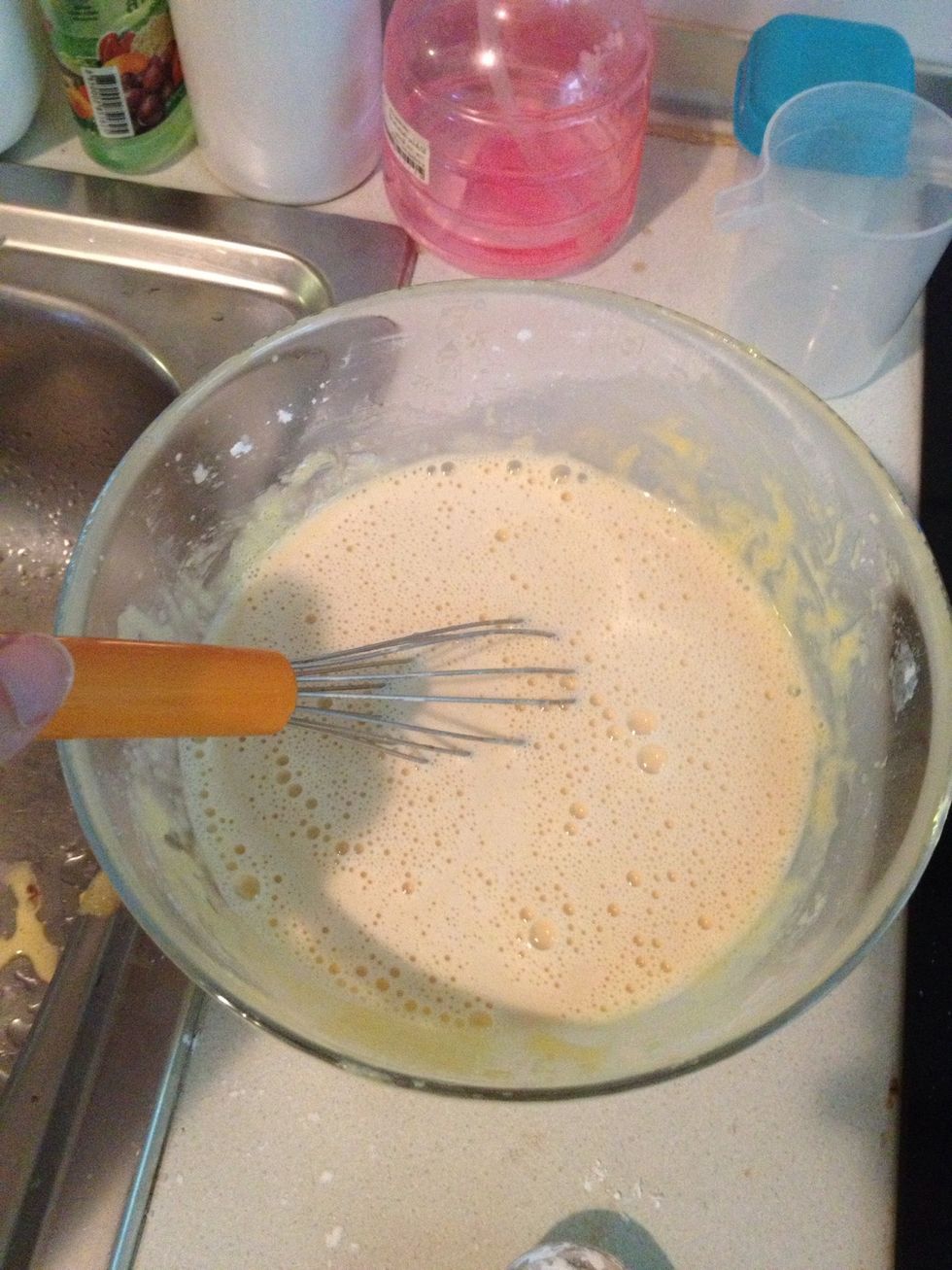 Add only half. Dont worry if u curd up the eggs a little just run the mixture thru a fine sift.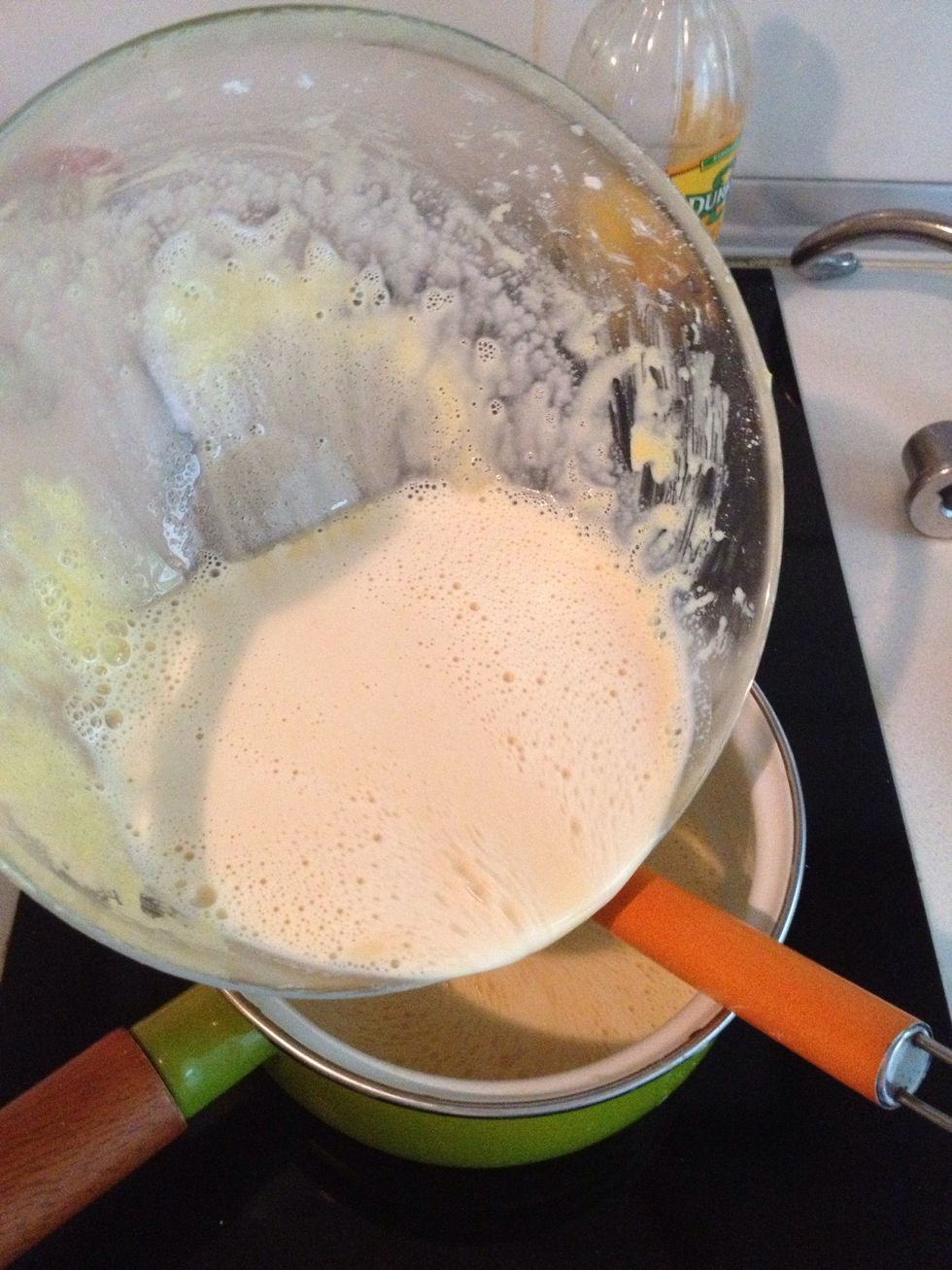 If you have curd anything up just pour everything back into the pot.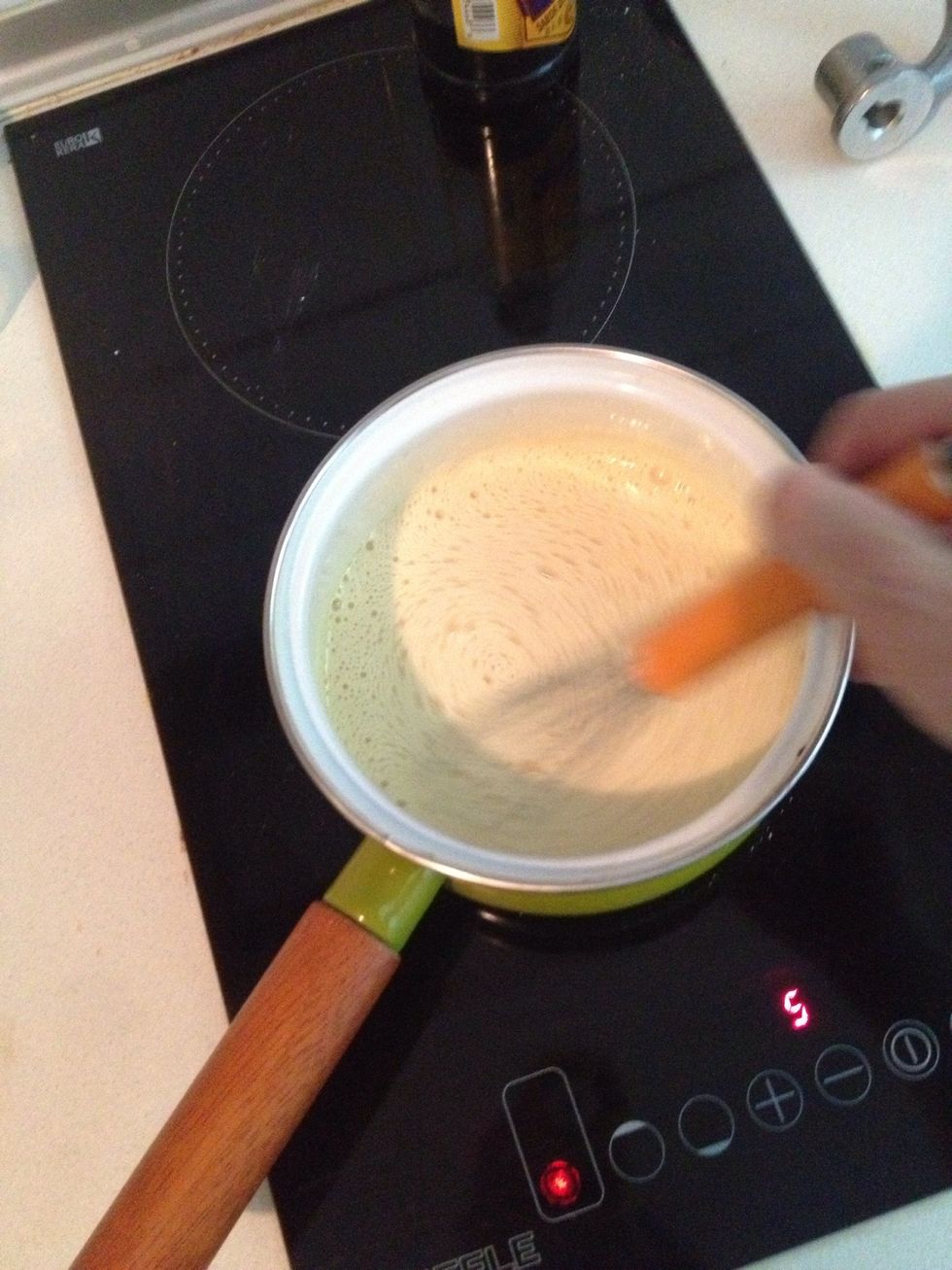 On medium to low heat. Keep stirring. Don't worry if it starts to curd up into little blobs, just keep on stirring quickly.
It will thick up like this
We want it a bit dense, like so.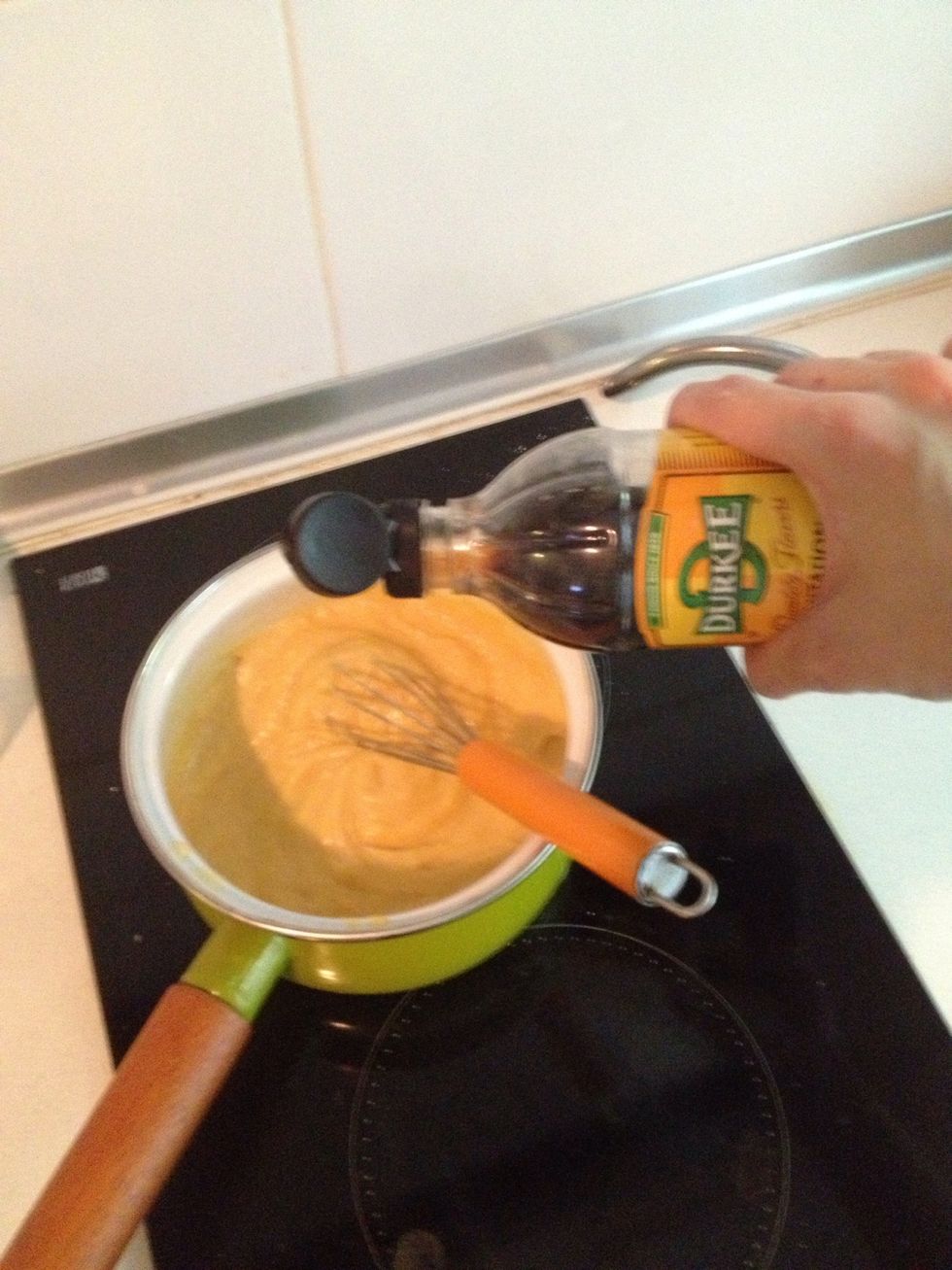 Take off the heat. Add vanilla and stir thru to combine.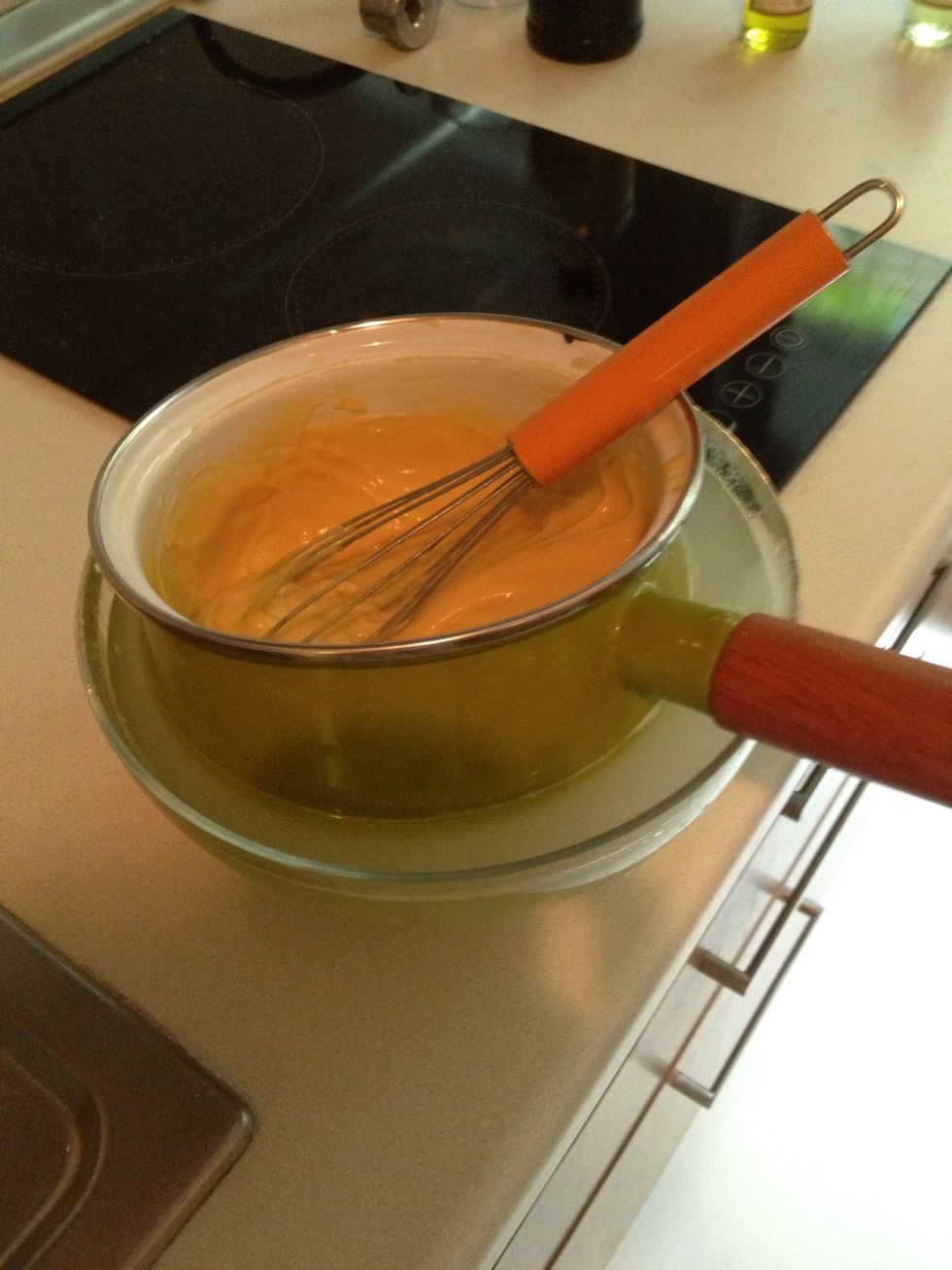 Put in ice water to stop everything from cooking and cooling everything down. There you have the pastry cream (crème pâtissière). U can add chocolate, liqueur, etc. here, if u like.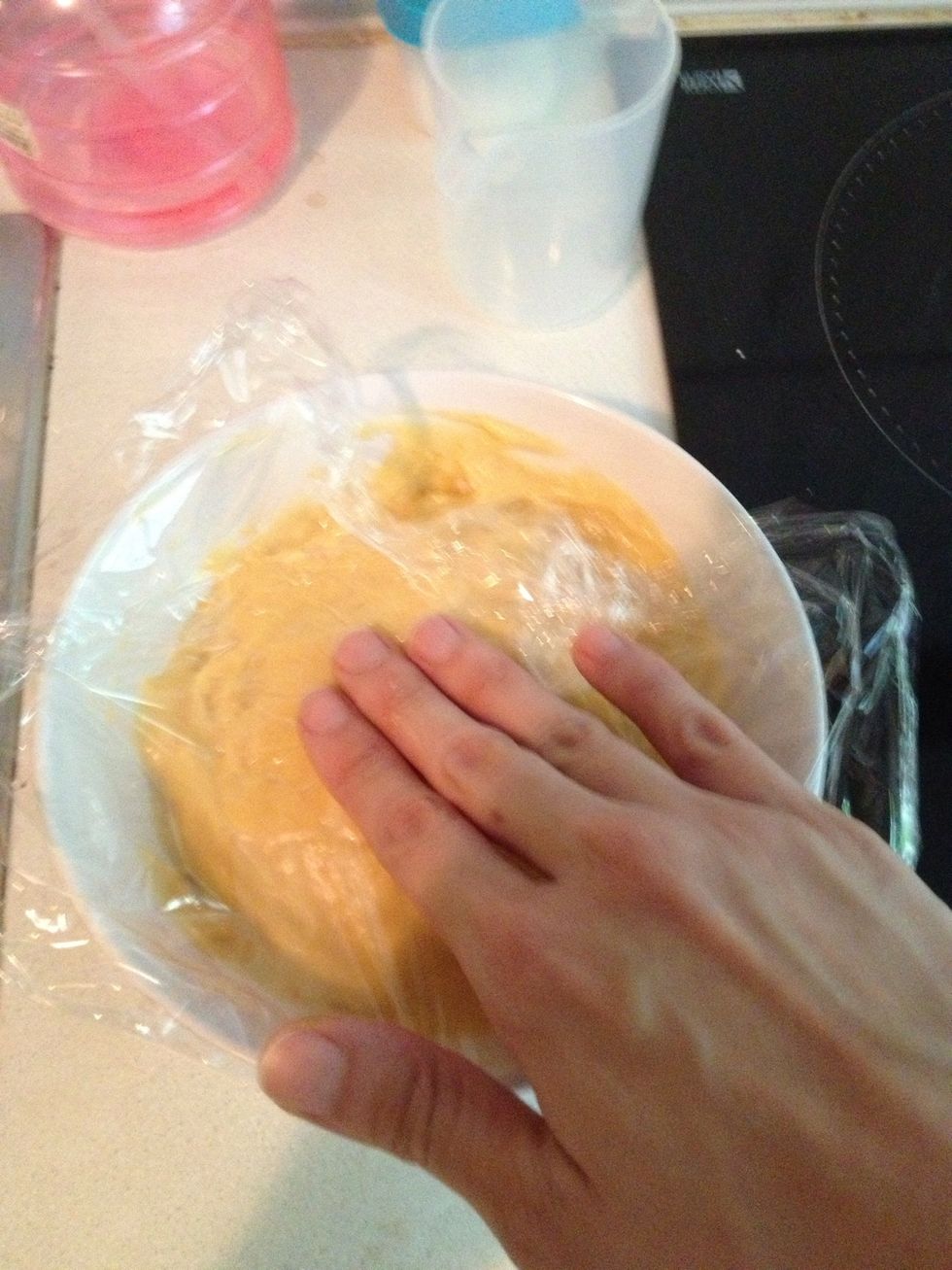 When it's getting warm to the touch, transfer to a bowl. Place cling film over, let it touch the pastry cream so it wont form skins. You can add flavour and use this as macaron filling too.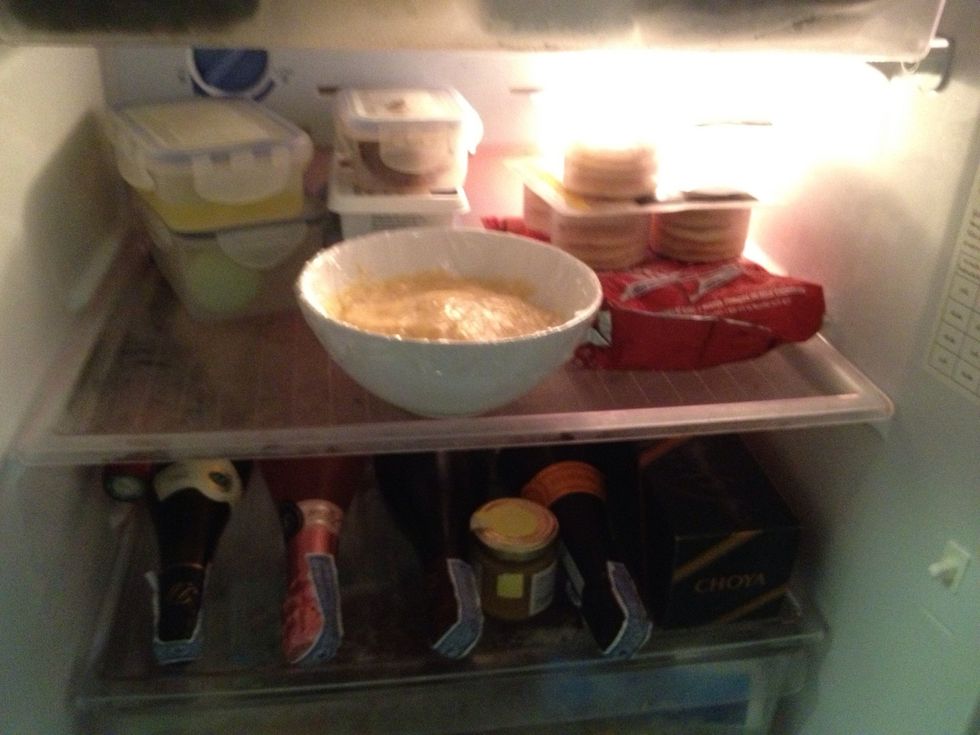 Keep in a fridge for at least 4 hrs. You can pipe this cooled pastry cream right into your eclair/profiterole, if you like denser texture. It will be called éclair a la crème pâtissière.
Choux pastry can be made into many desserts. The key is this has to be cooked twice on the stove top then in the oven. There's no accurate measurement for eggs in choux recipe, so it's an art.
Put everything out, as it will all happen quickly.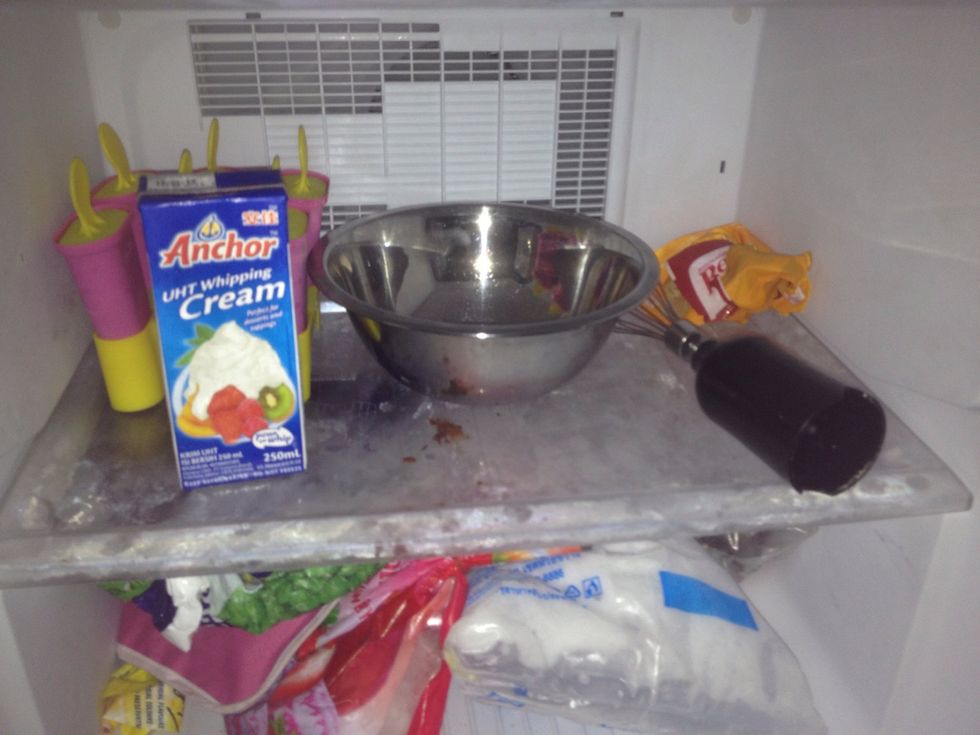 Put cream and bowl in a freezer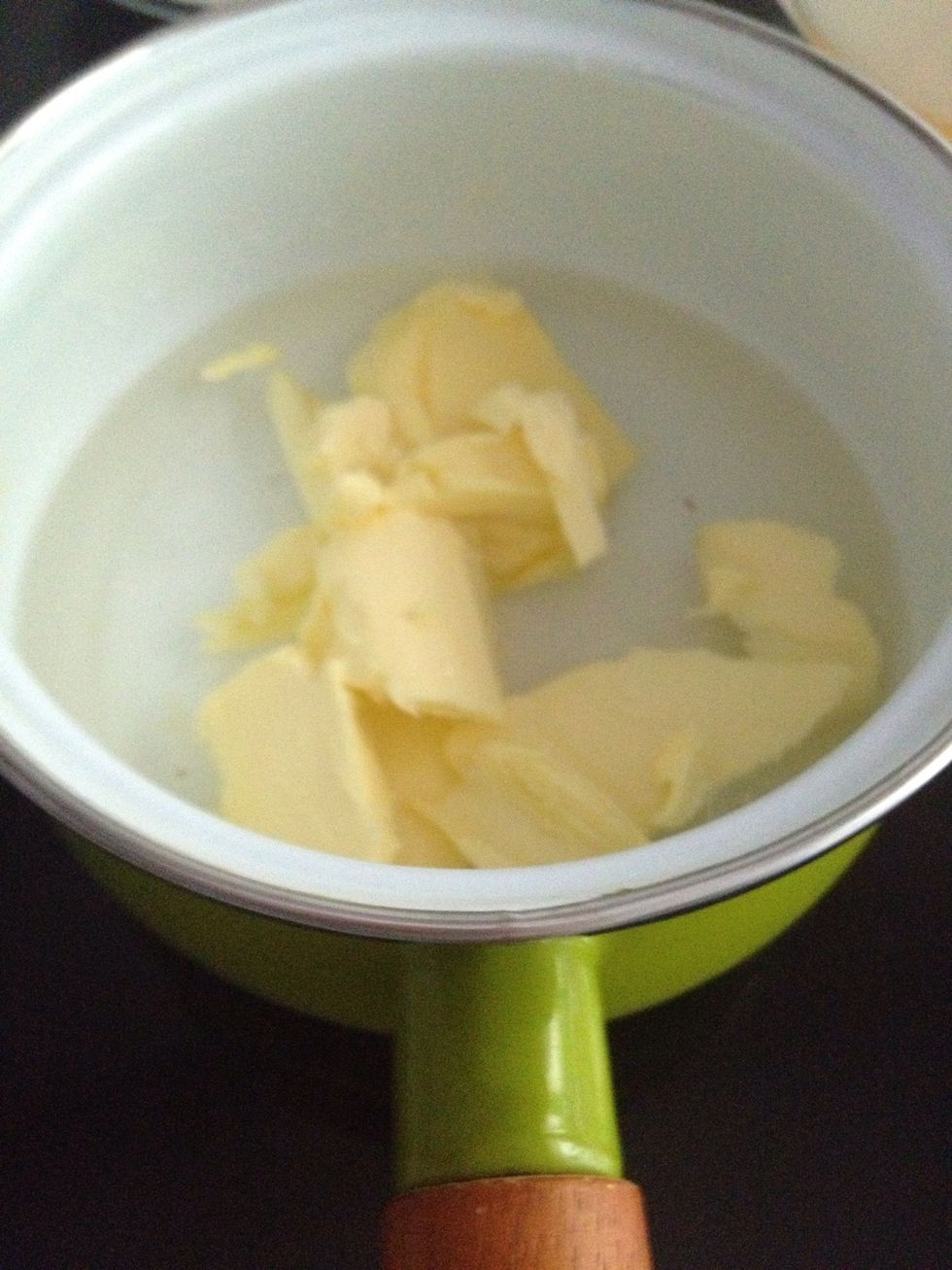 Put water and butter in a pot on med heat. U want the butter to melt before the water boil.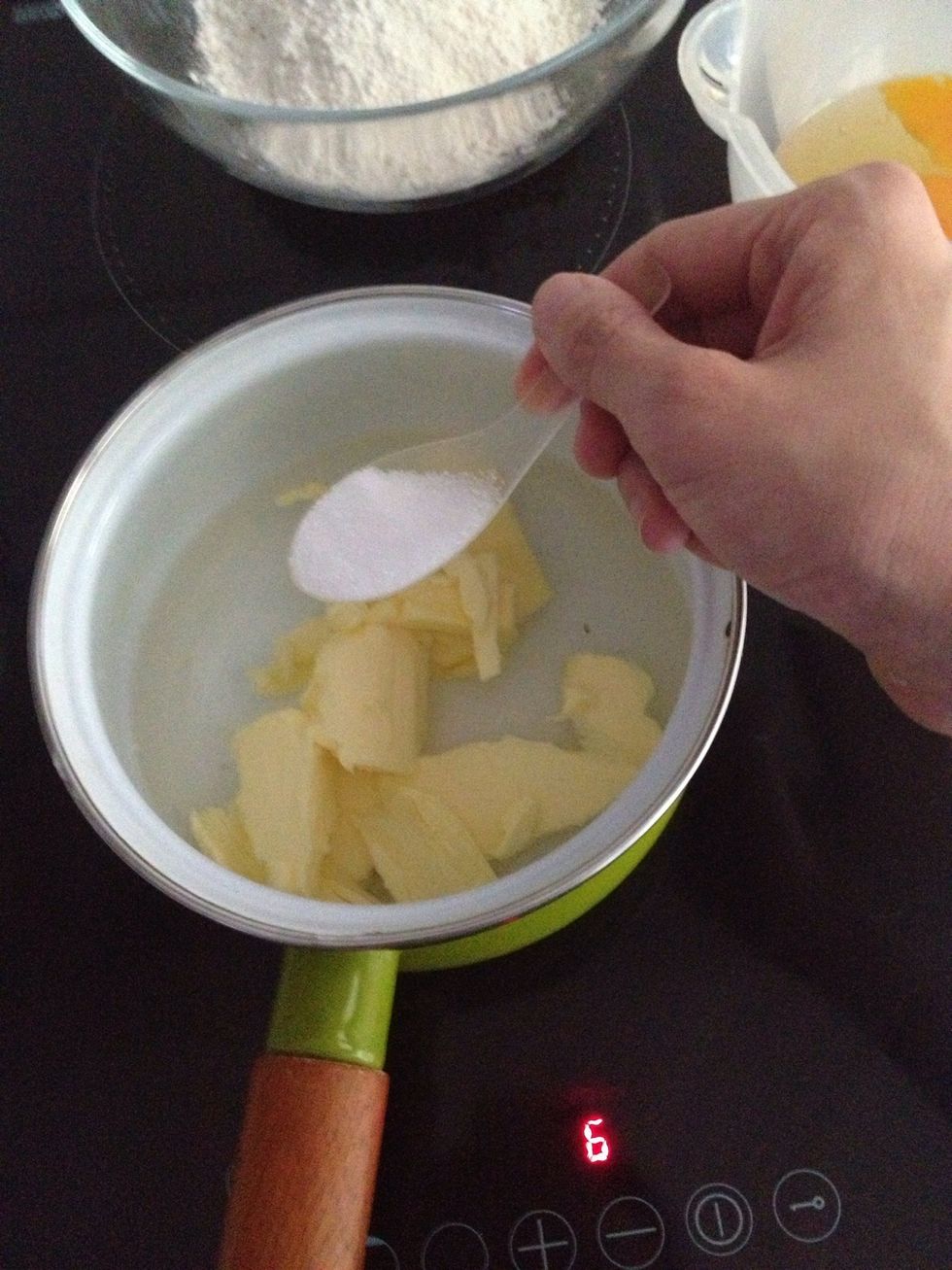 Add 1 tablespoon of sugar and a pinch of salt stir every now and then.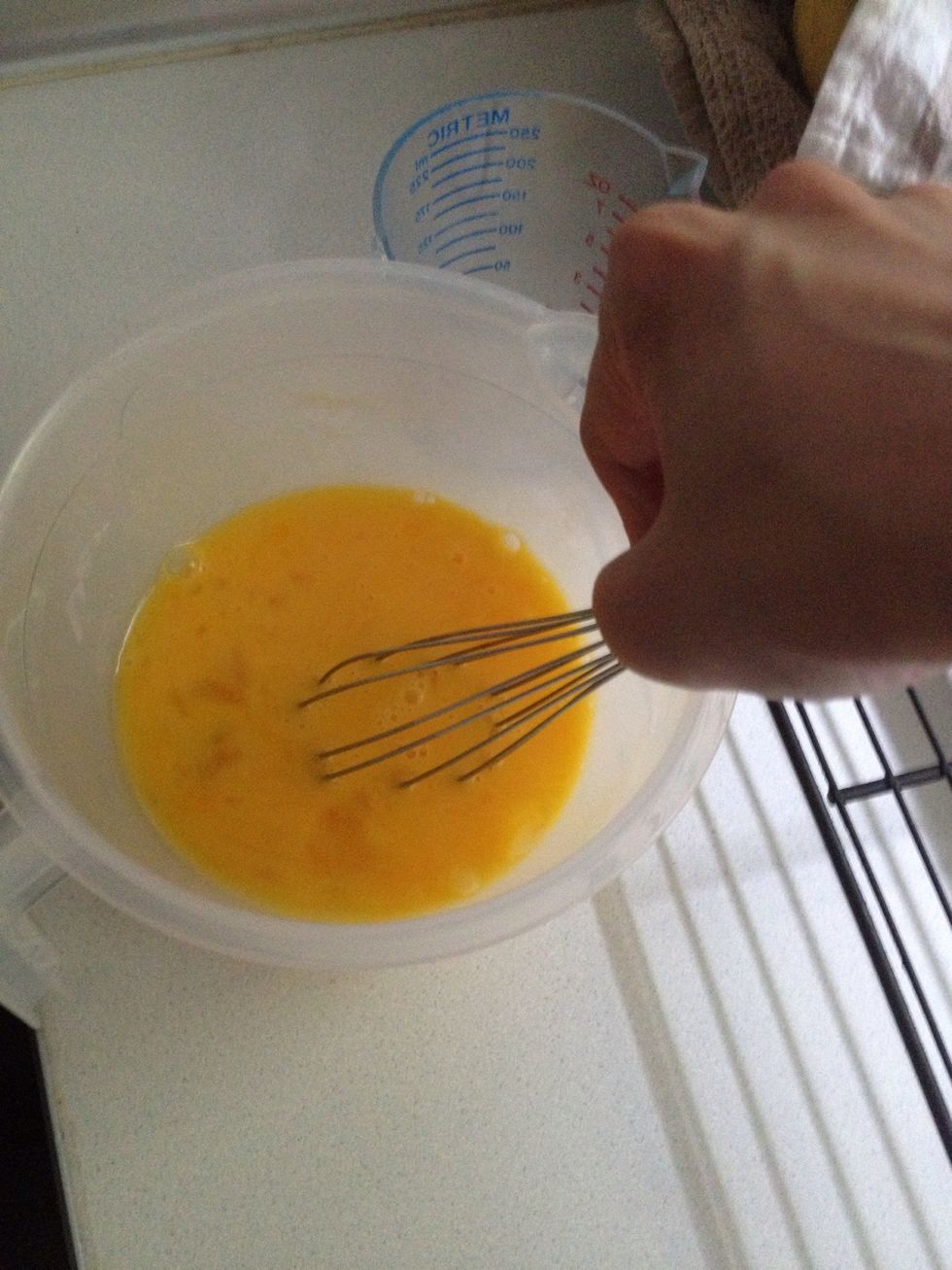 Beat the eggs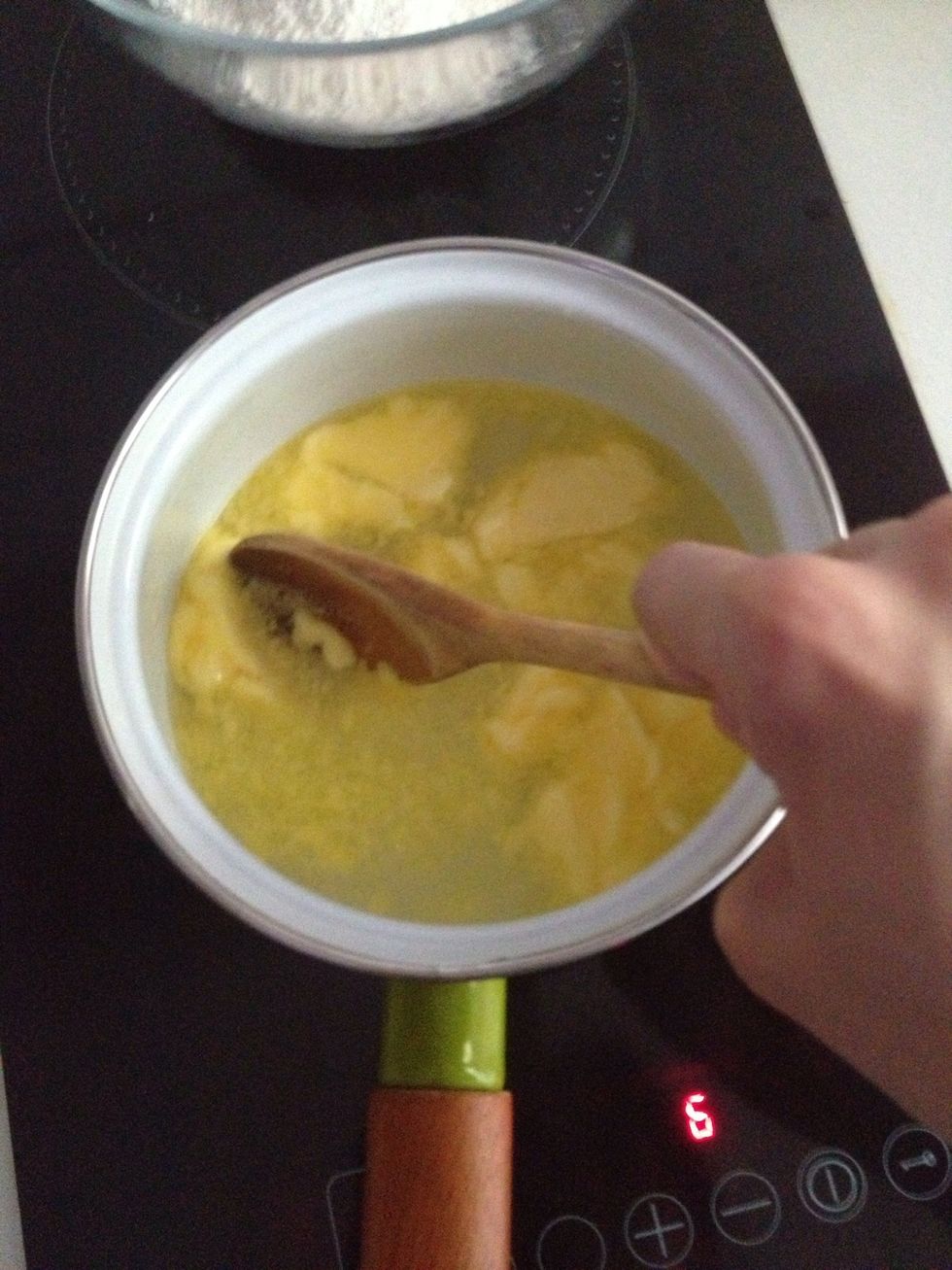 Try to break the butter.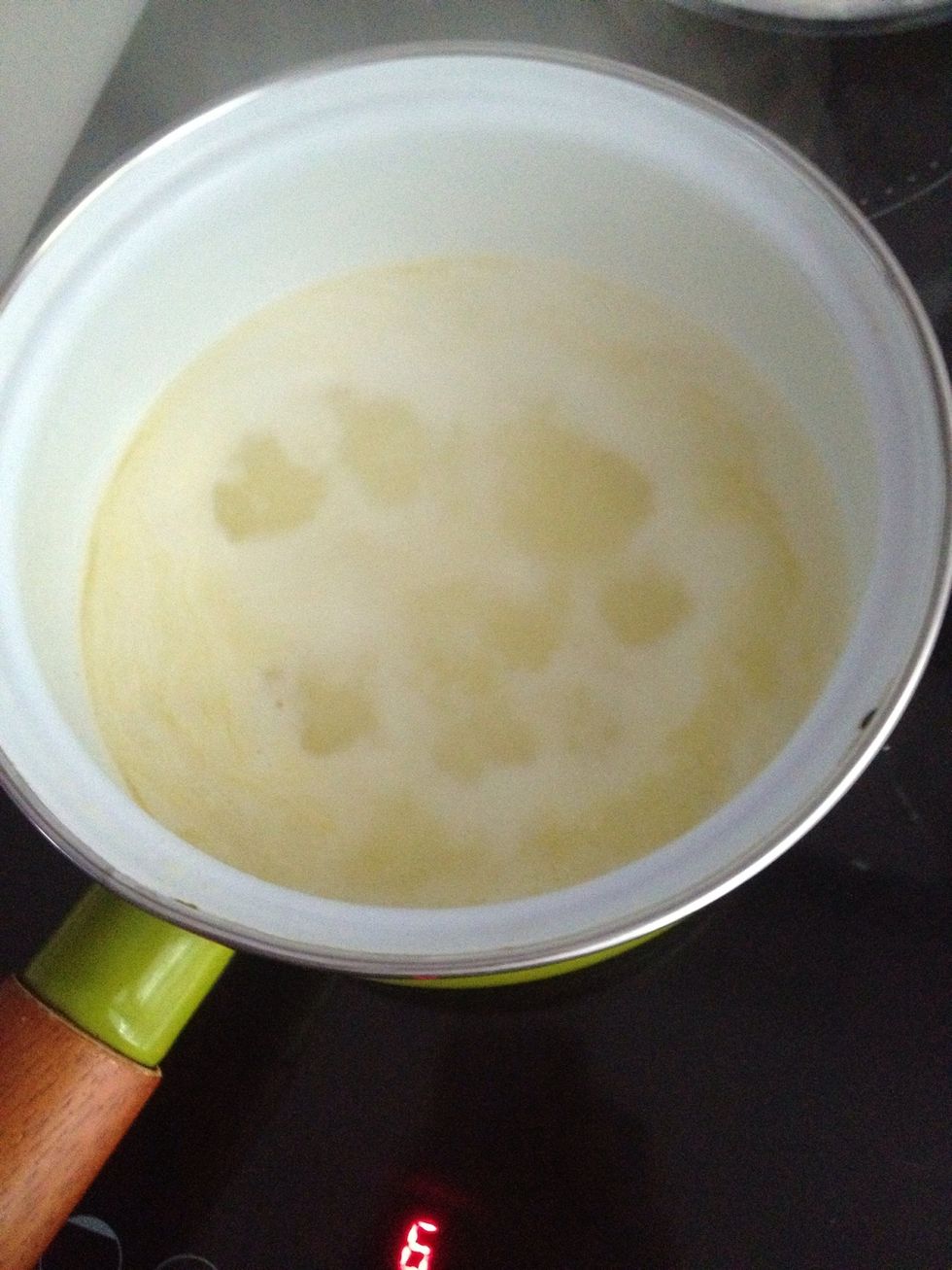 Bring to rolling boil.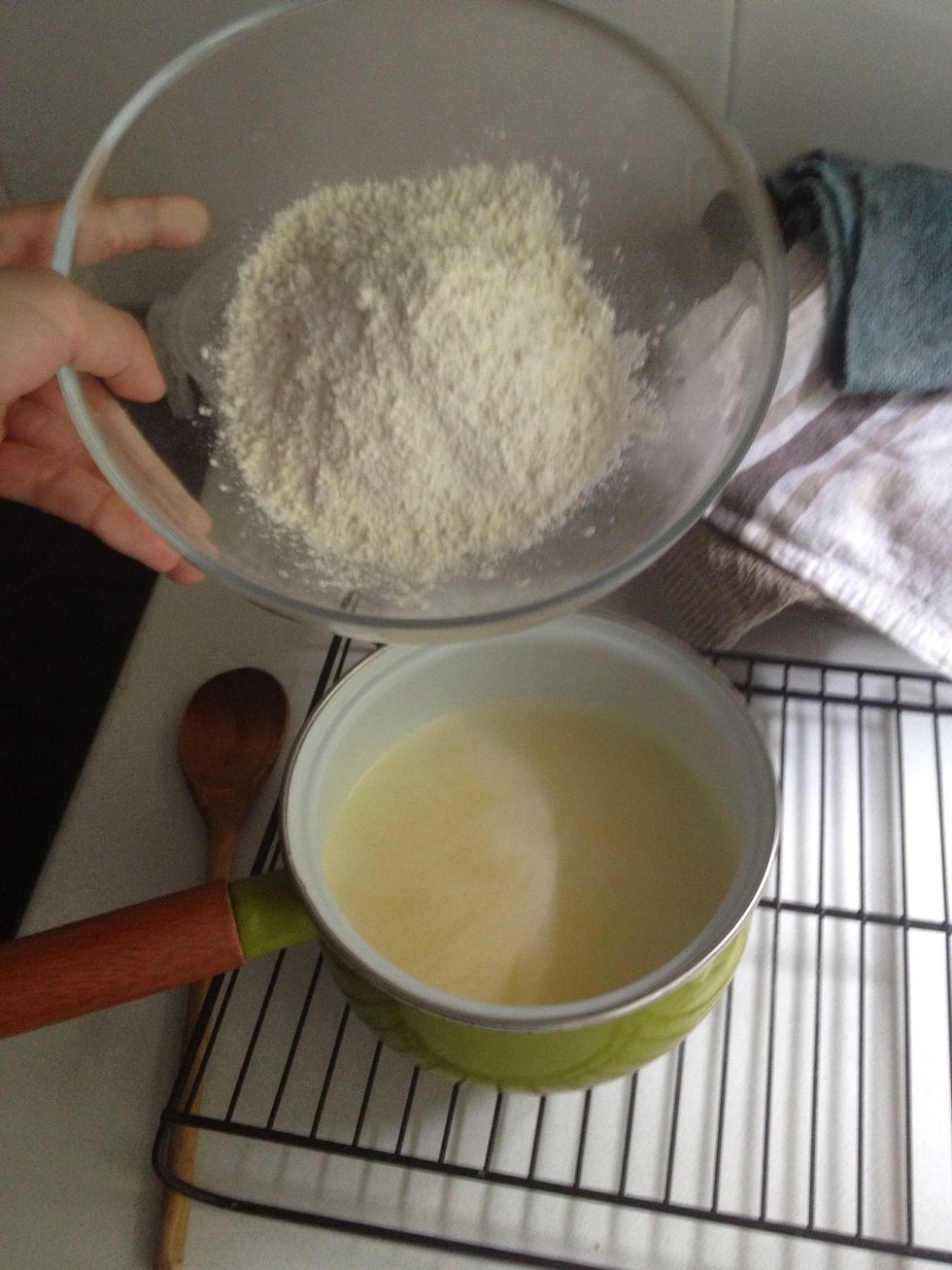 Take off the heat and add flour all at once.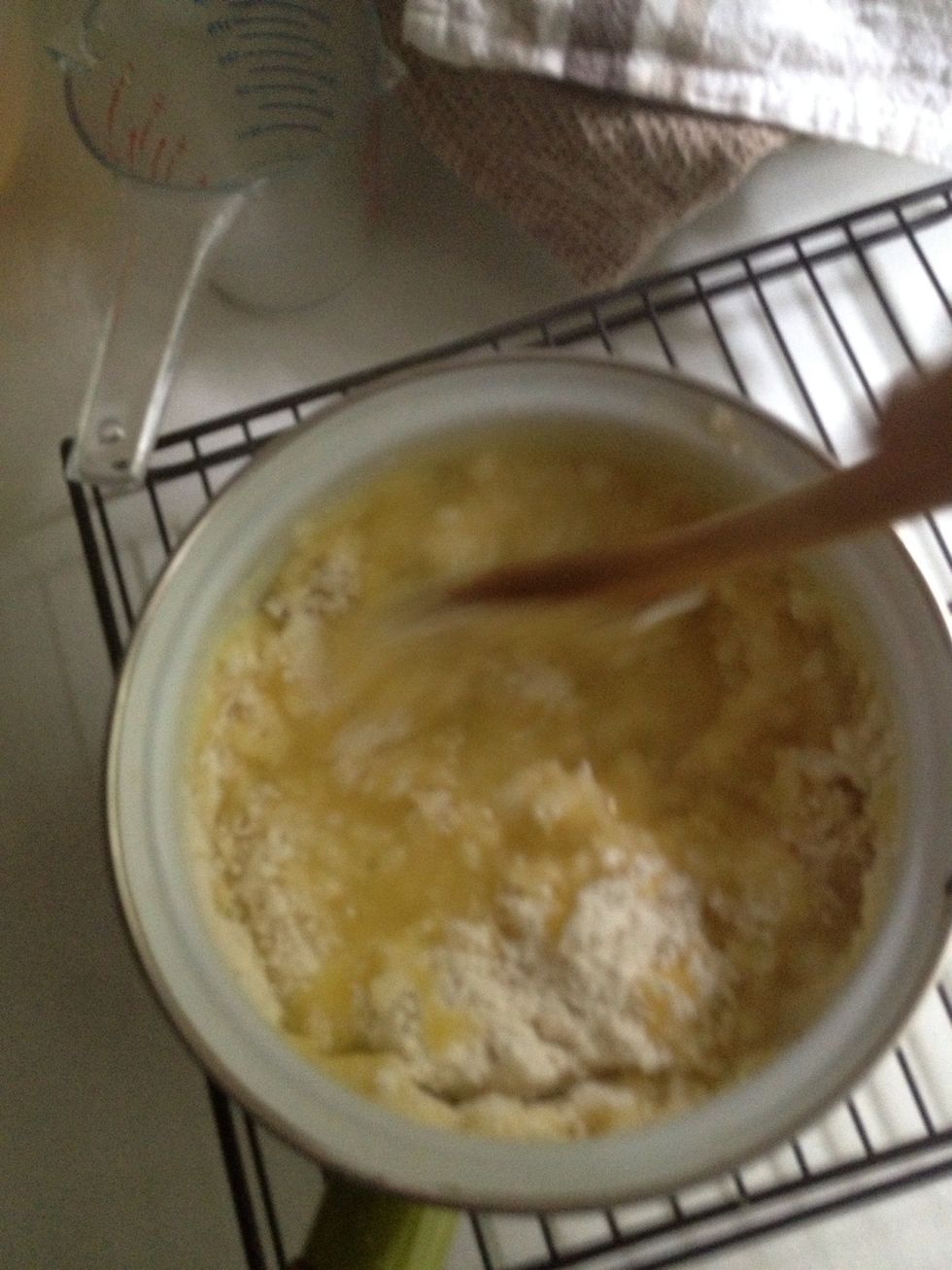 Stir quickly.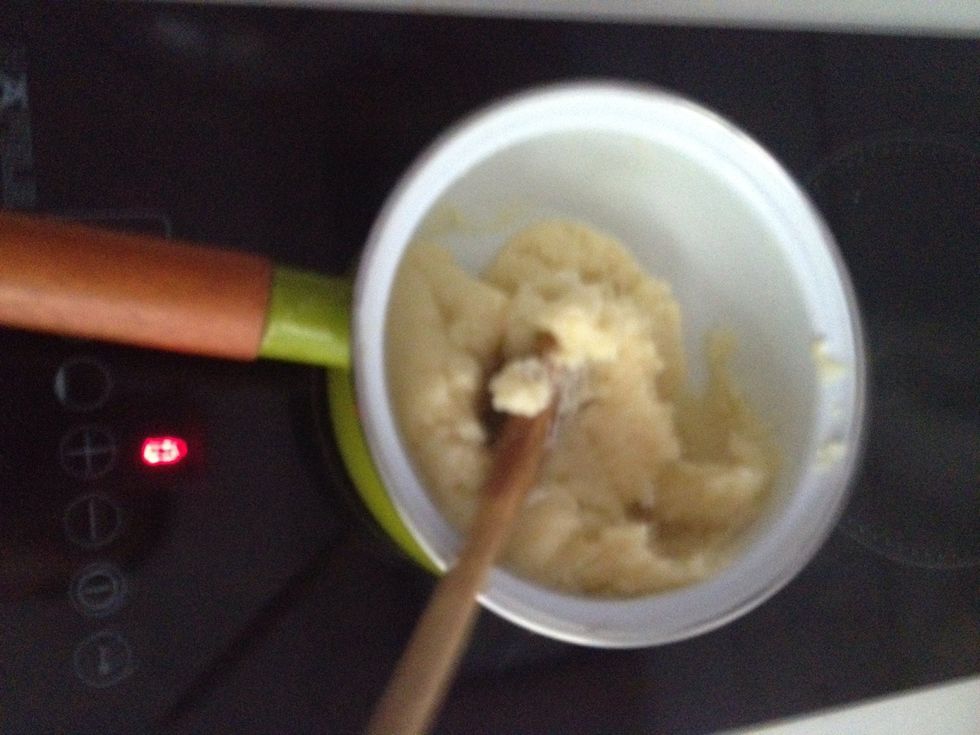 Put back on low heat. Keep stirring.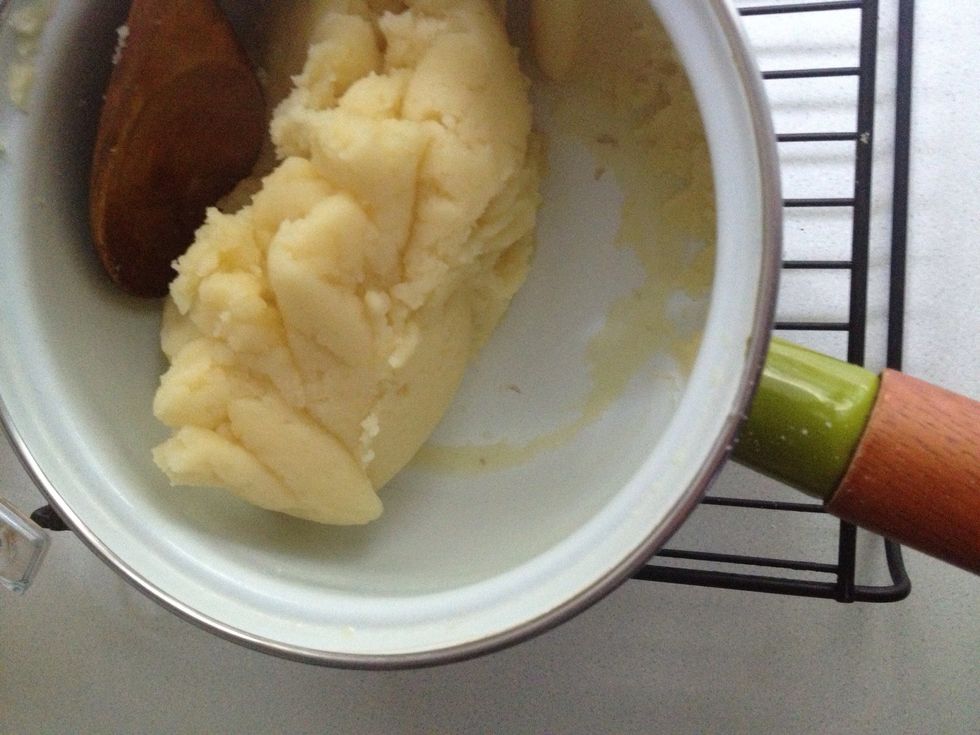 You'll see film at the bottom of the pan, it's ready.
Put in stand mixer with flat beater put on low to cool everything down. Now preheat ur oven to 400f or 200c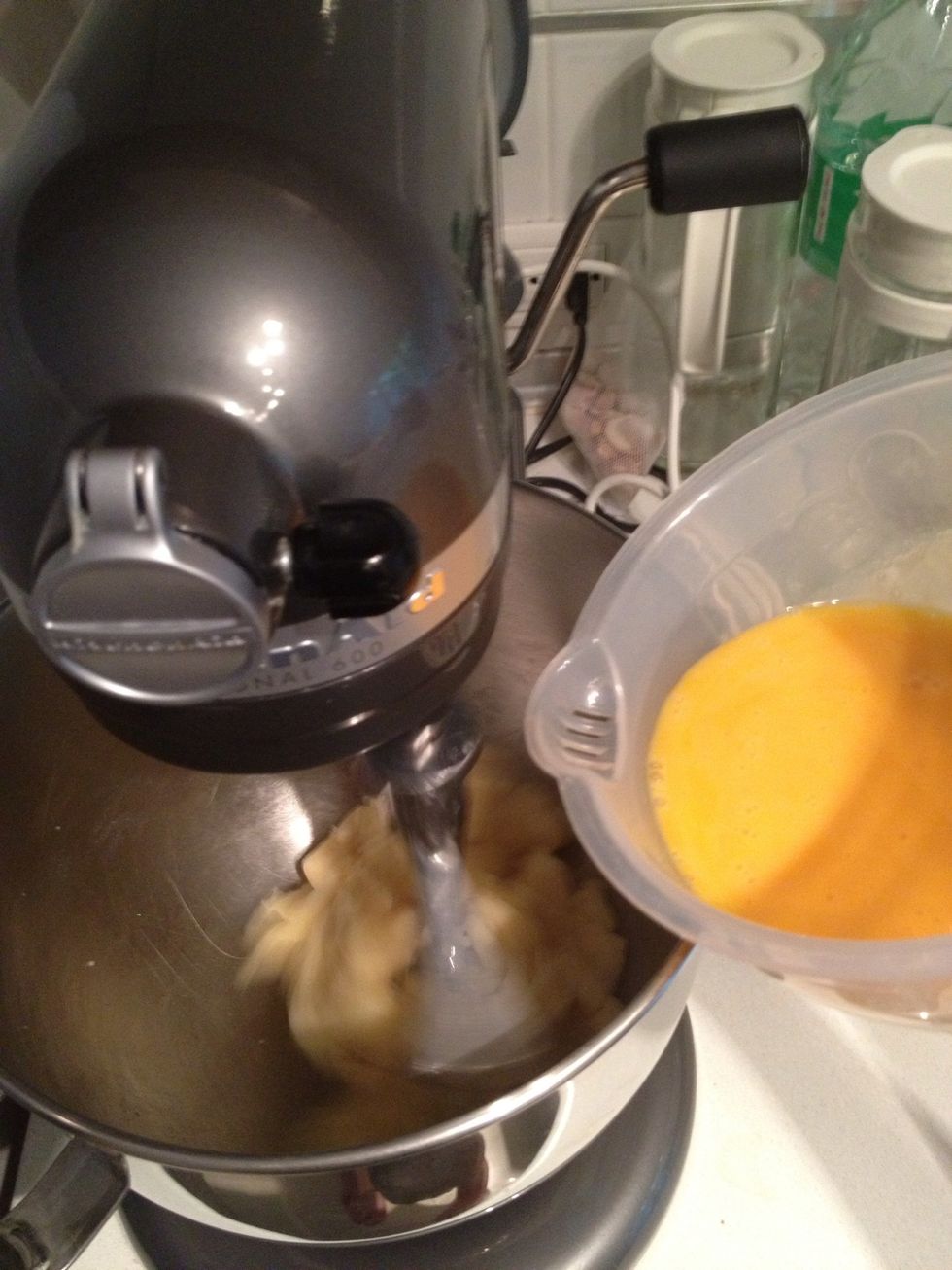 Add 3/4 of the eggs and beat. It will looks curdy, dont worry. Keep on going.
Keep adding the eggs and testing the dough.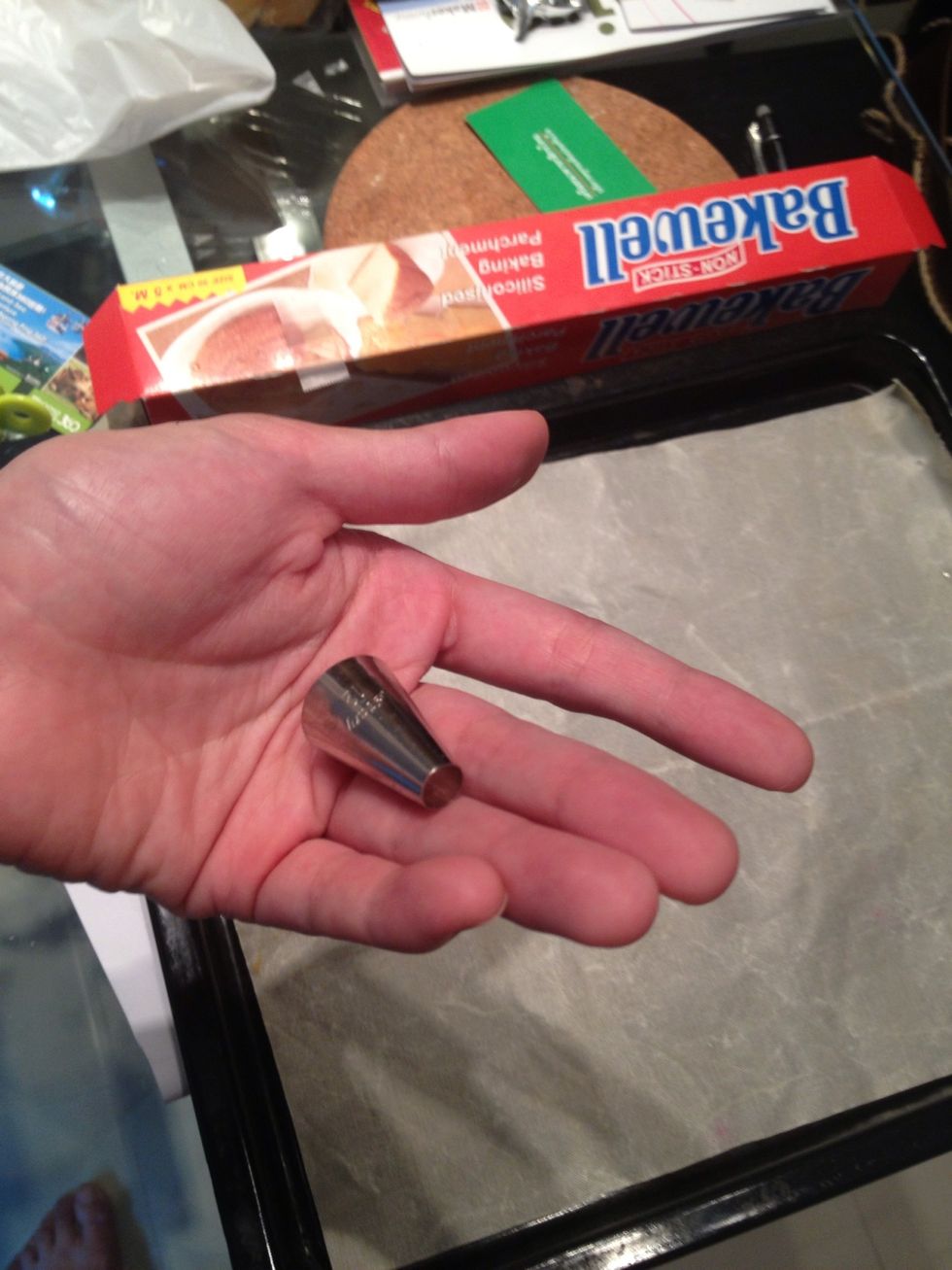 Today i'm using round tip.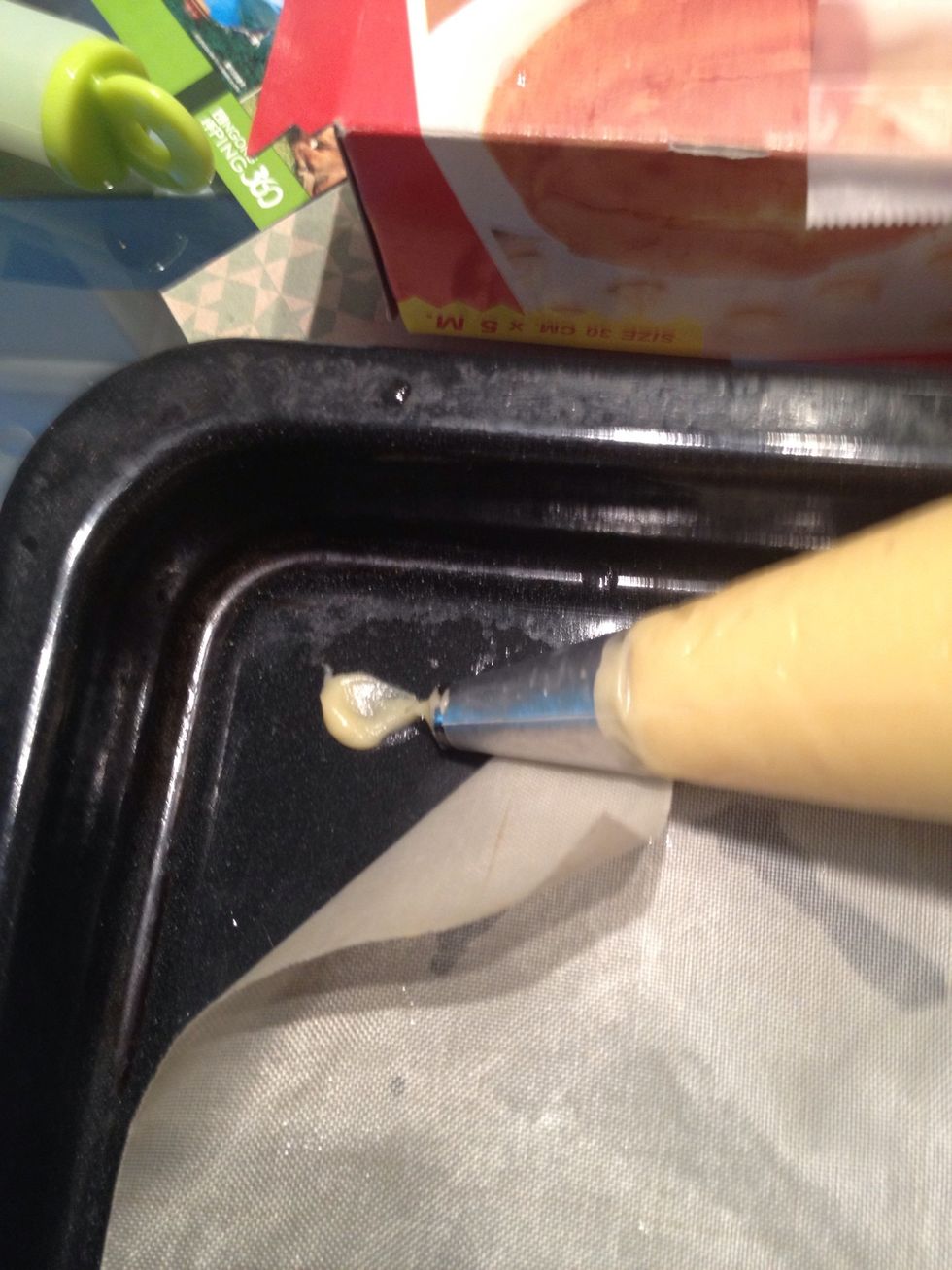 Put the batter on the tray and stick the parchment on it.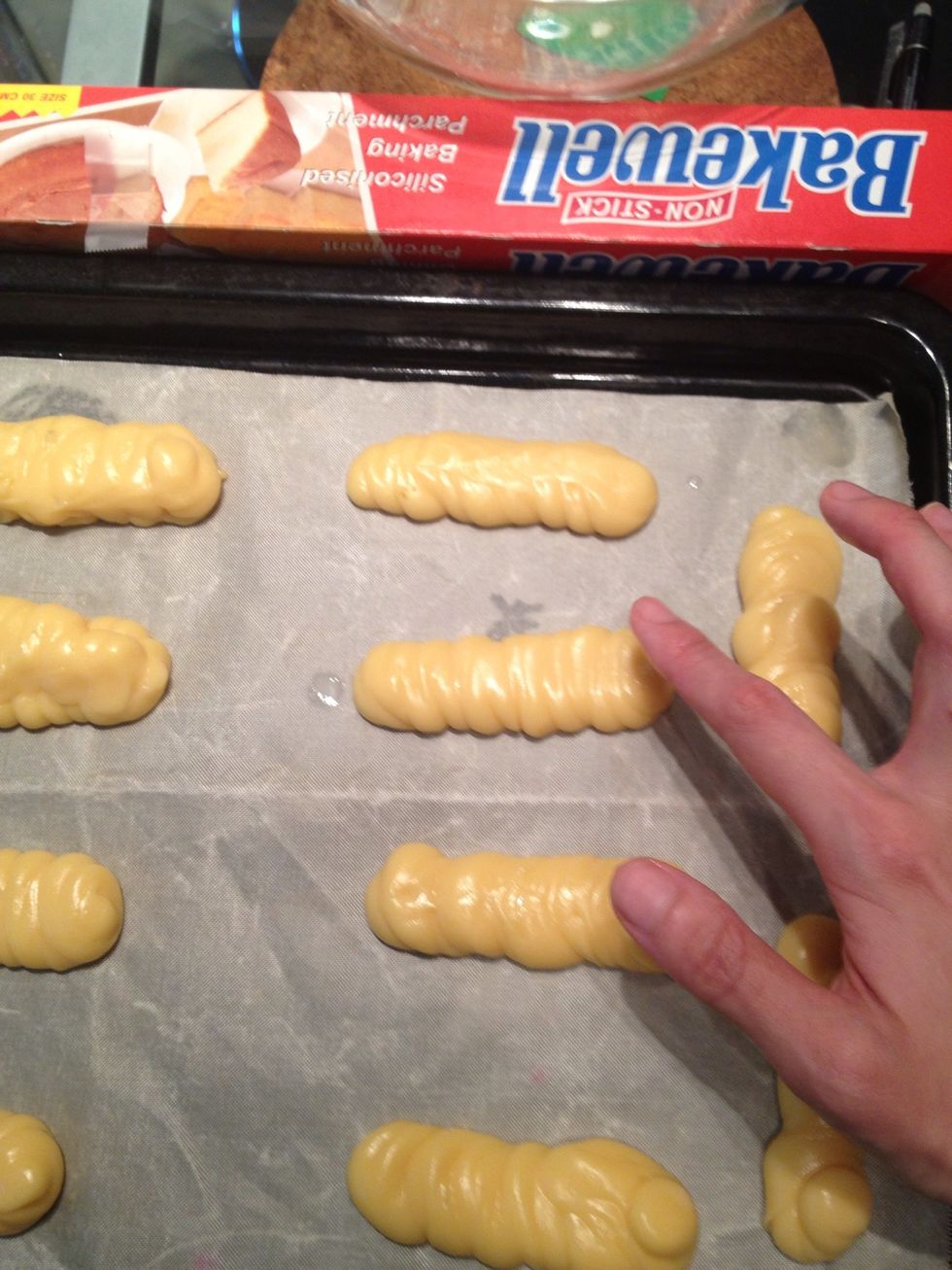 Pipe oblong shape for eclair and round shape for profiterole. Dip your finger in water and touch up the imperfection.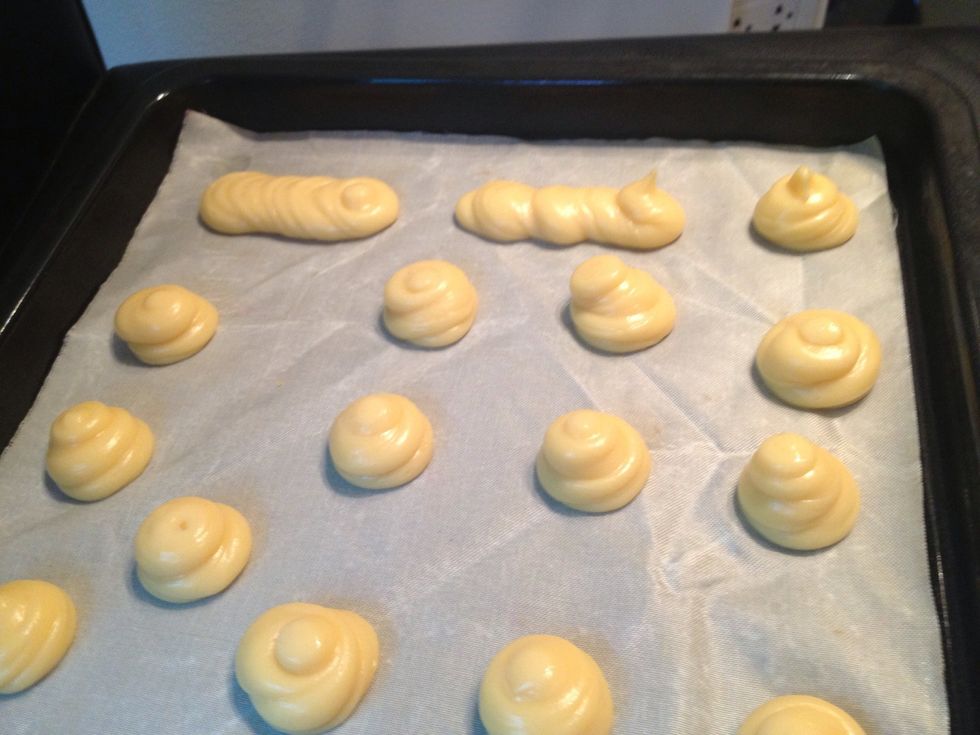 You can brush egg wash here if u want, i dont. Bake at 400f or 200c for 20 min and low it down to 350f or 180c for 20 more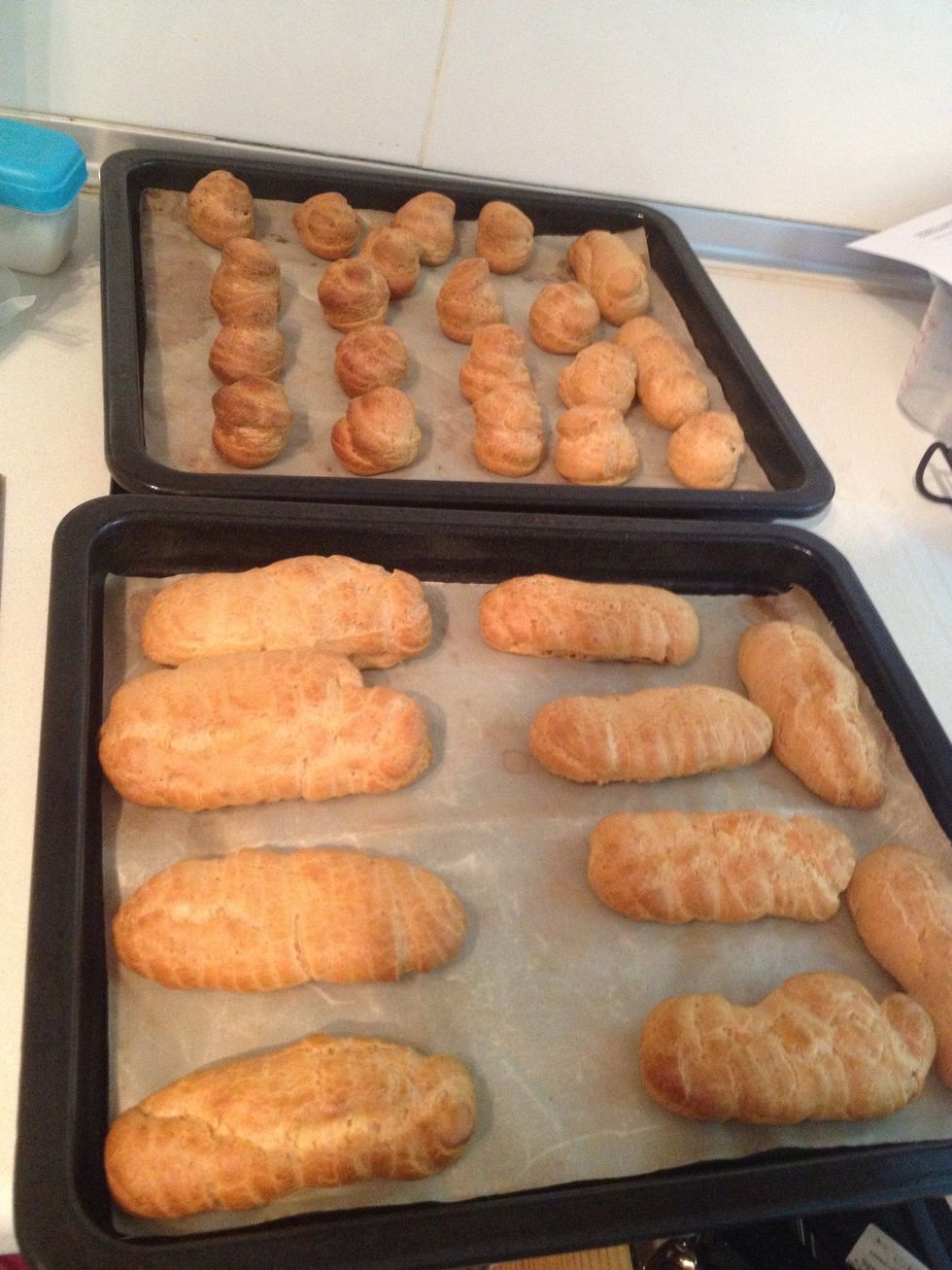 Taa daa! It should be golden and light.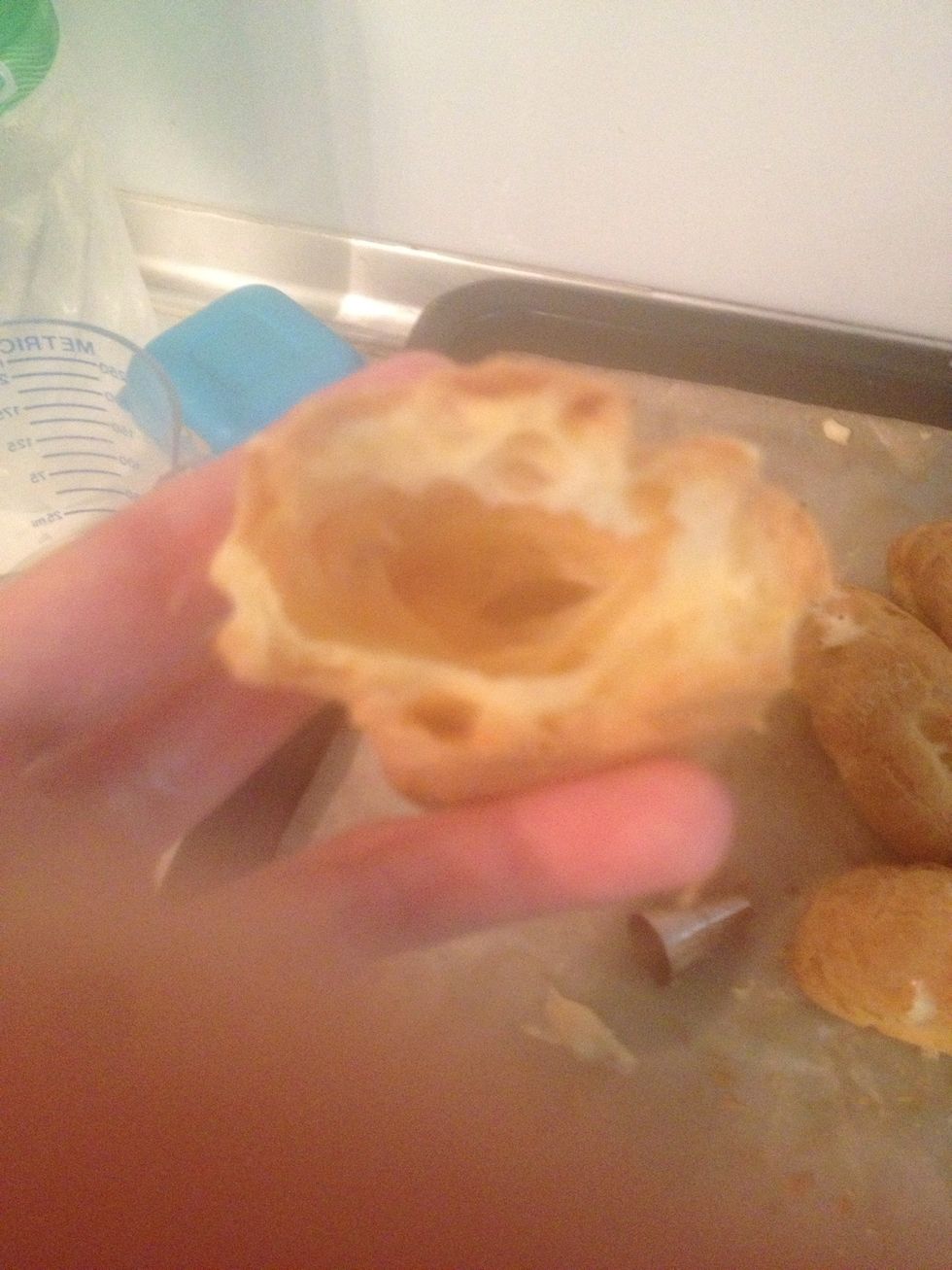 I broke one for you to see how it should be hollow inside
Making light cream by combining whip cream with the pastry cream.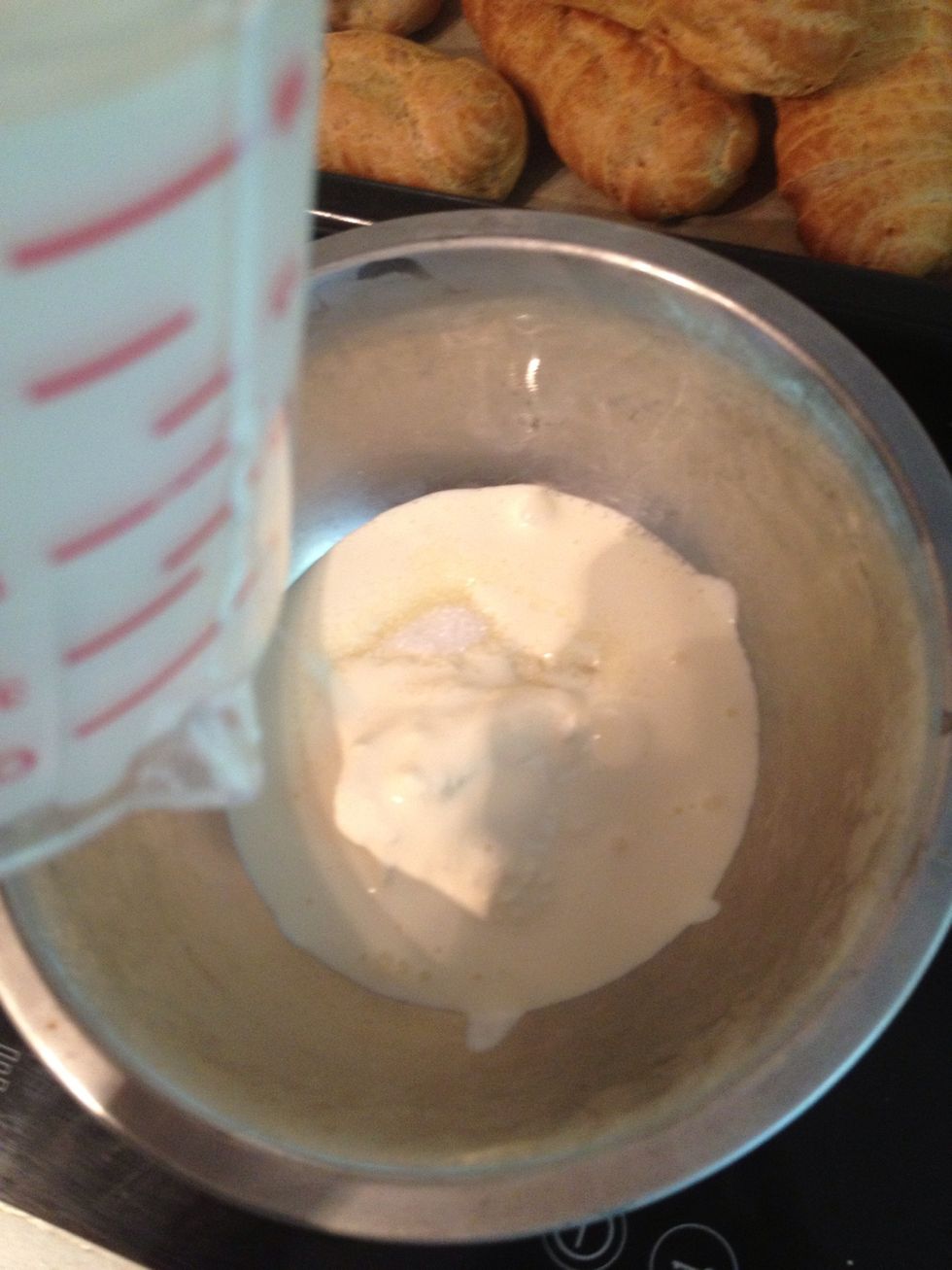 Put 100 ml whipped cream in the cold bowl add 1 table spoon sugar and whisk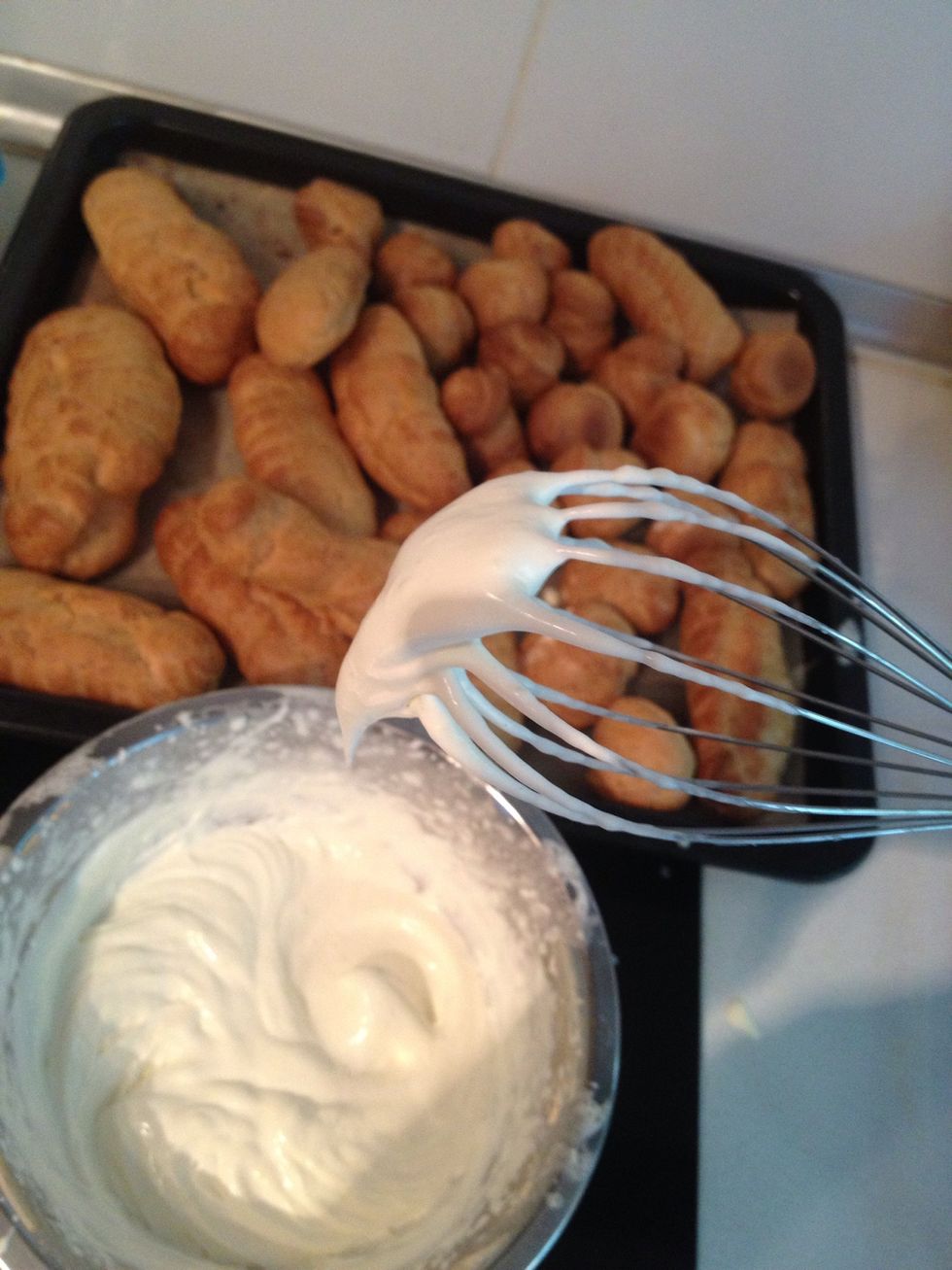 This is soft peak. Not ok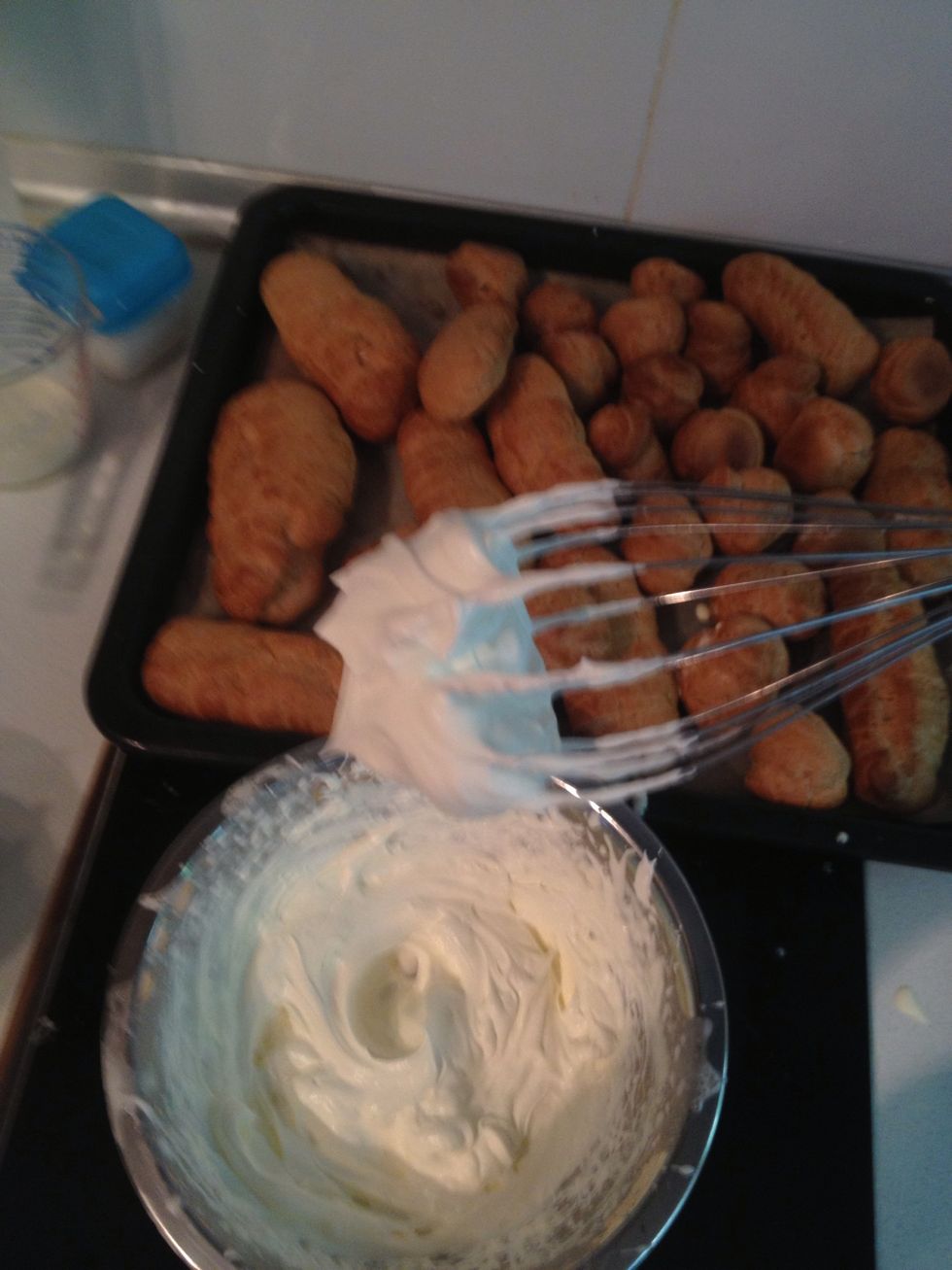 This stiff! No more or you'll get butter.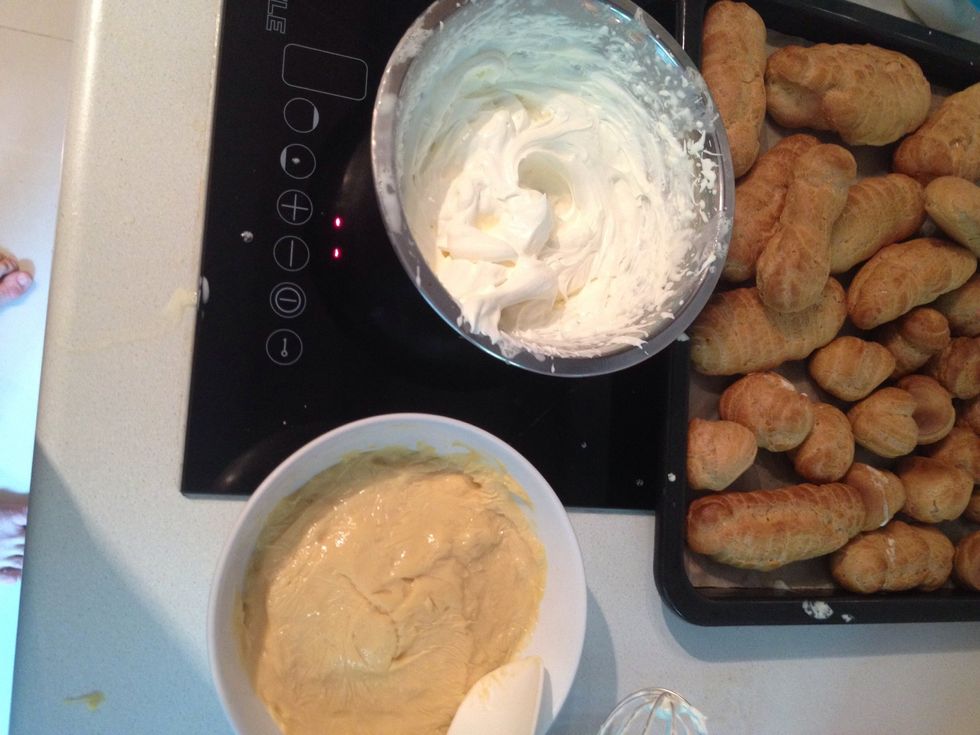 Get the pastry cream out and loose up with spatula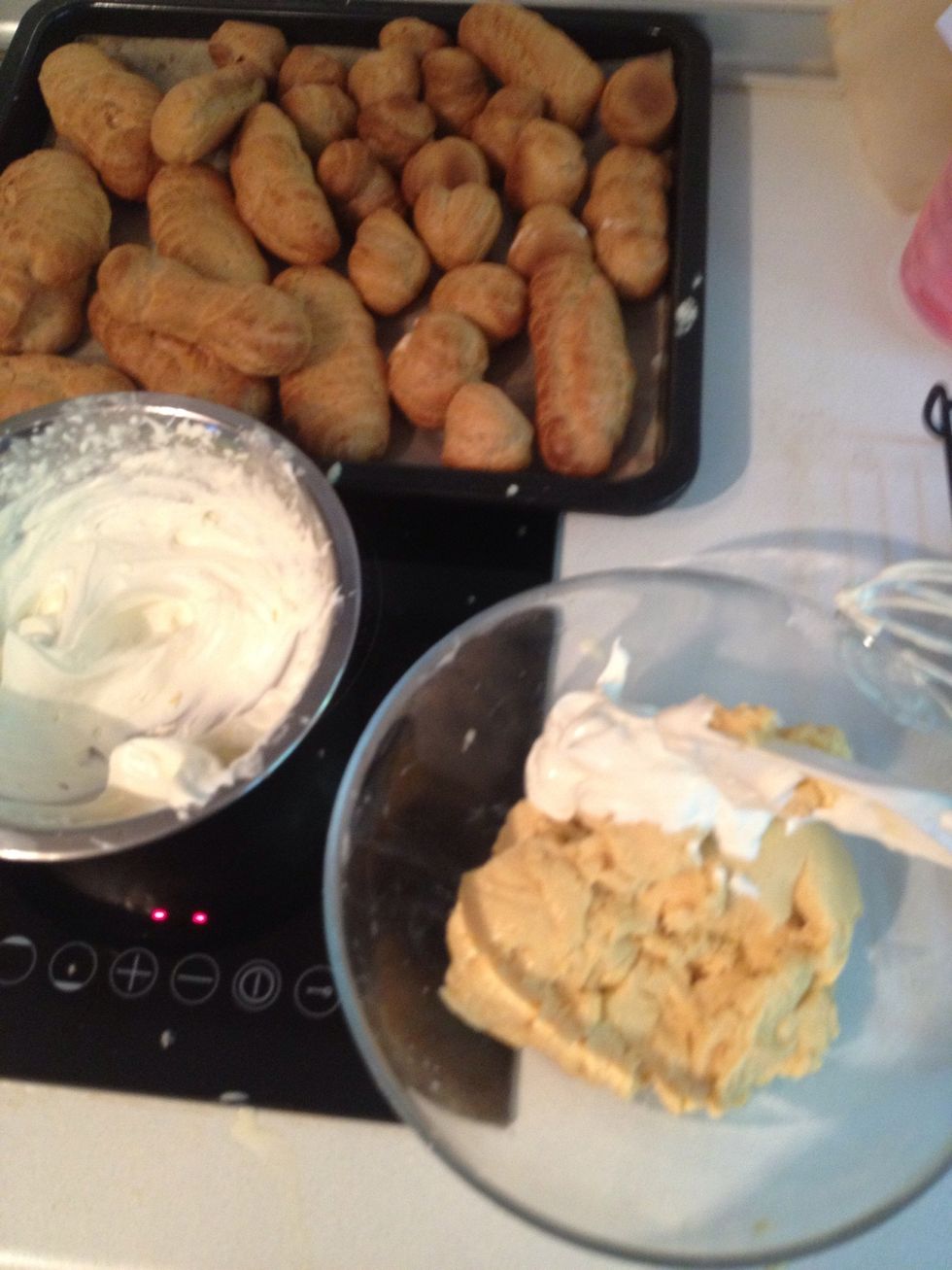 Add half the whip cream and whisk thru. Yes! Whisk.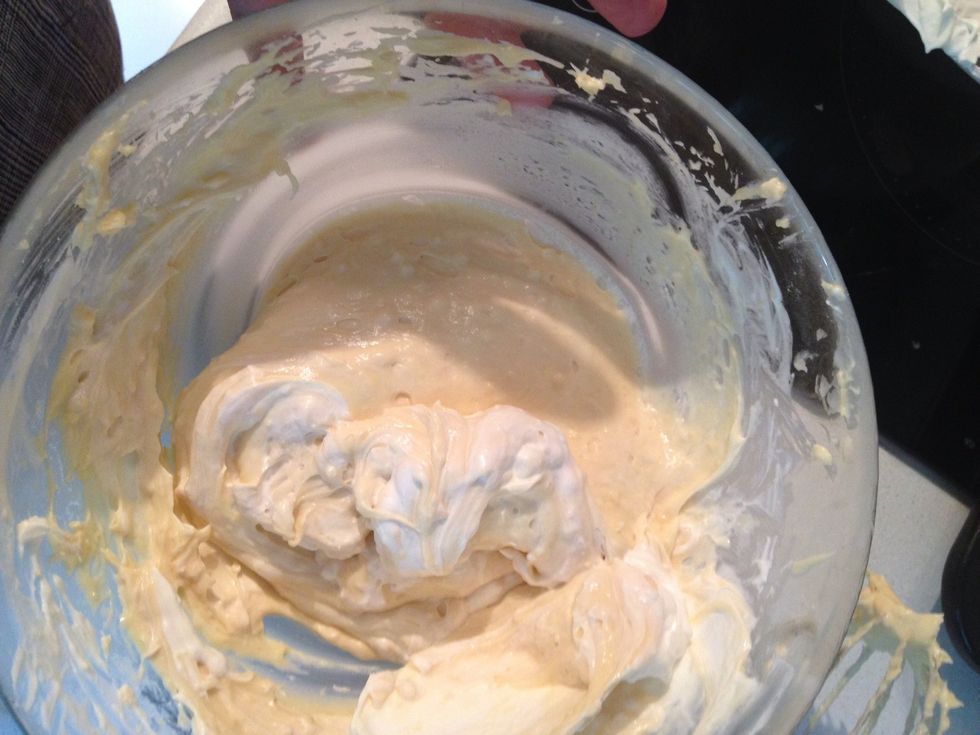 Add the rest now gently fold.
Scrape all in and fold.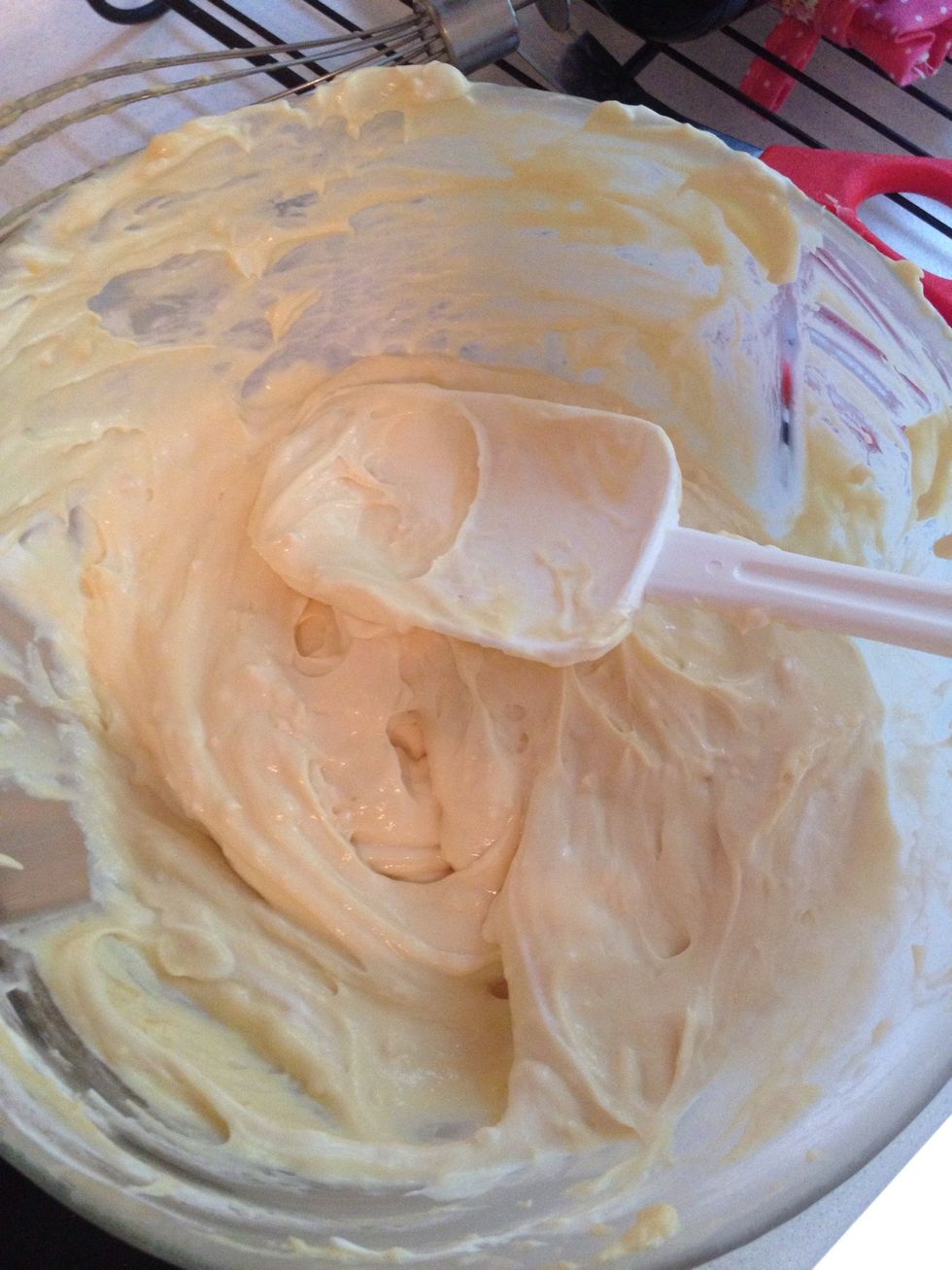 It will look much like that.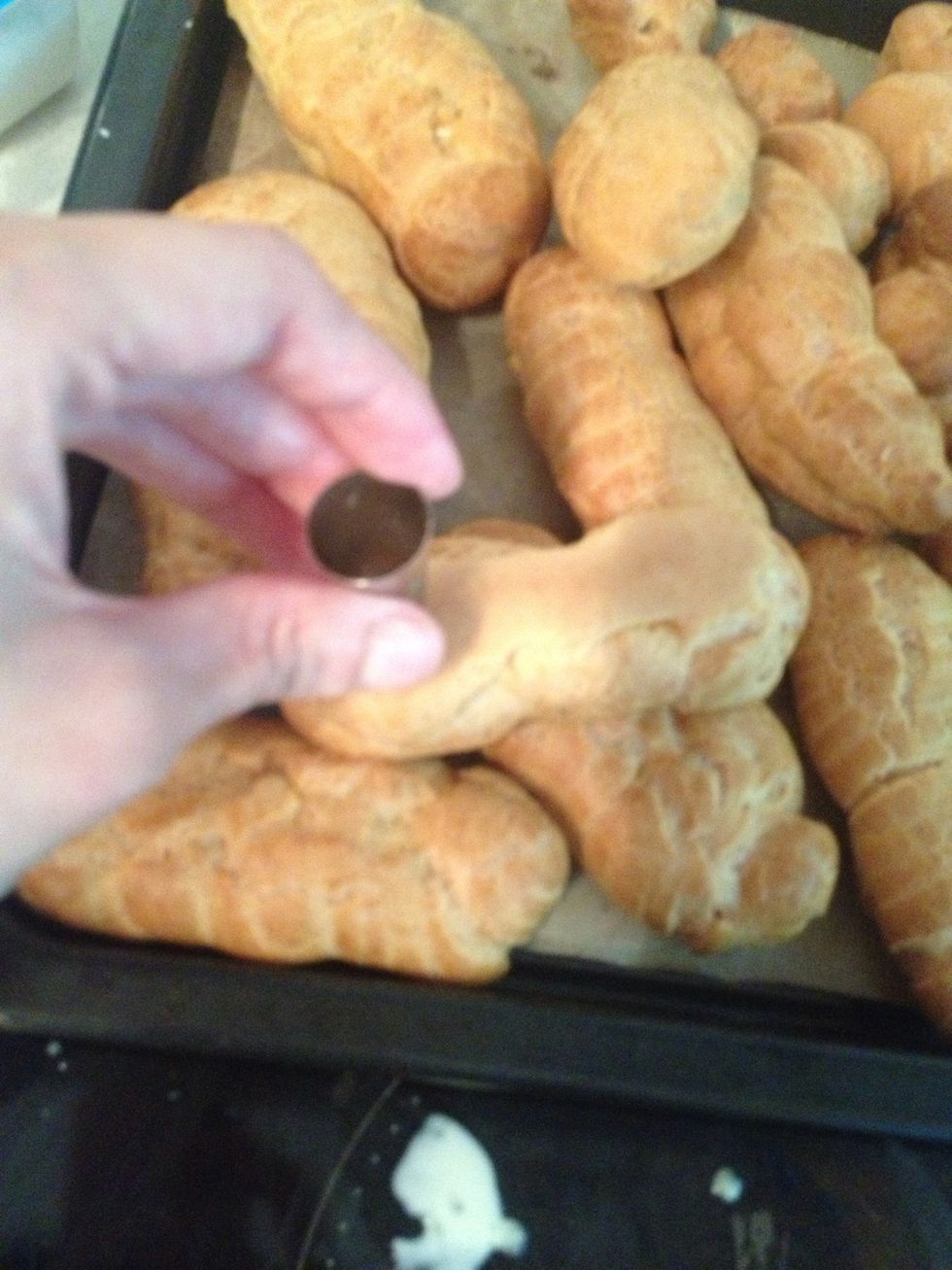 Poke holes at the back of each ones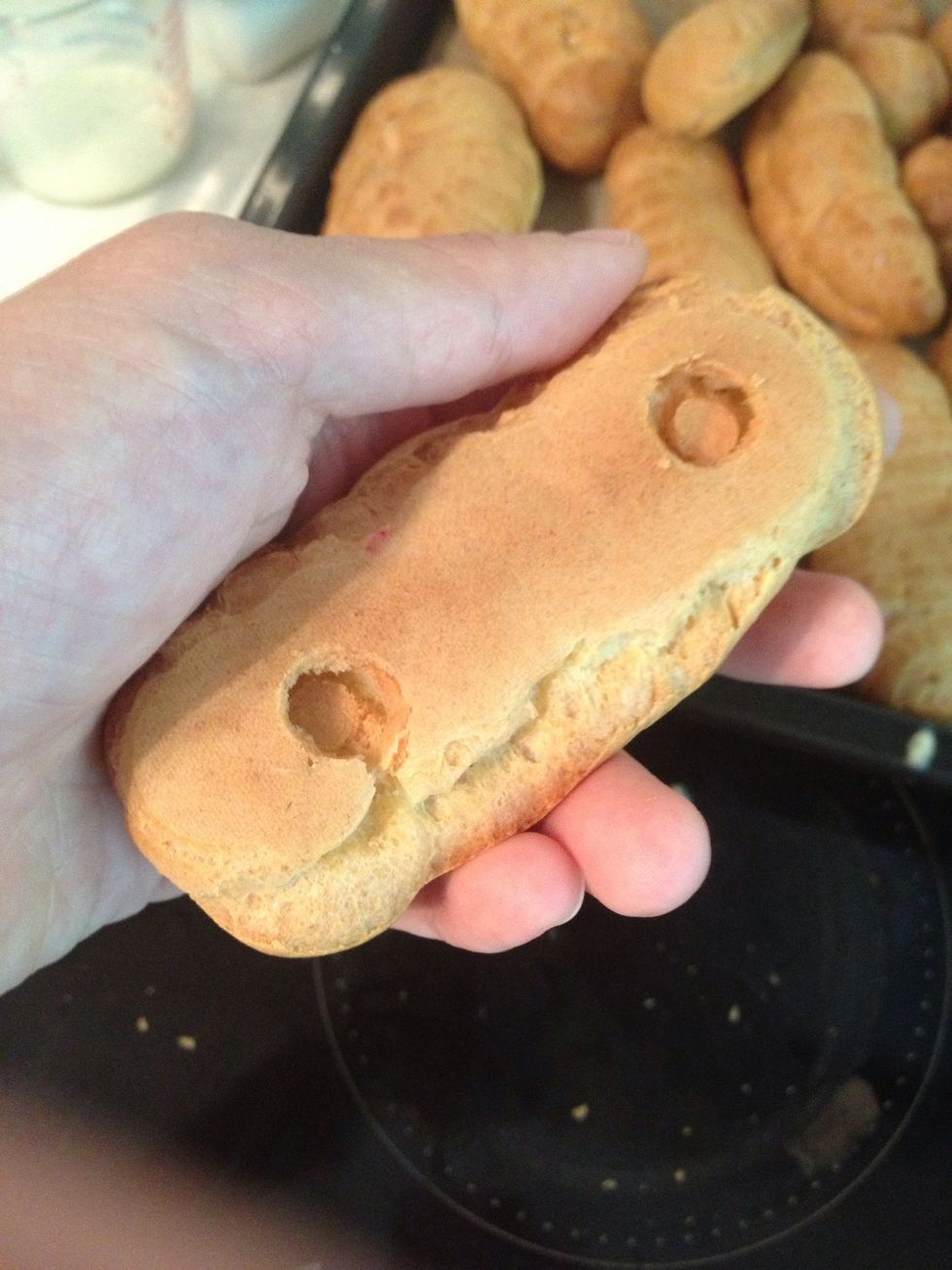 Put 2 holes in the eclair and one in a profiterole.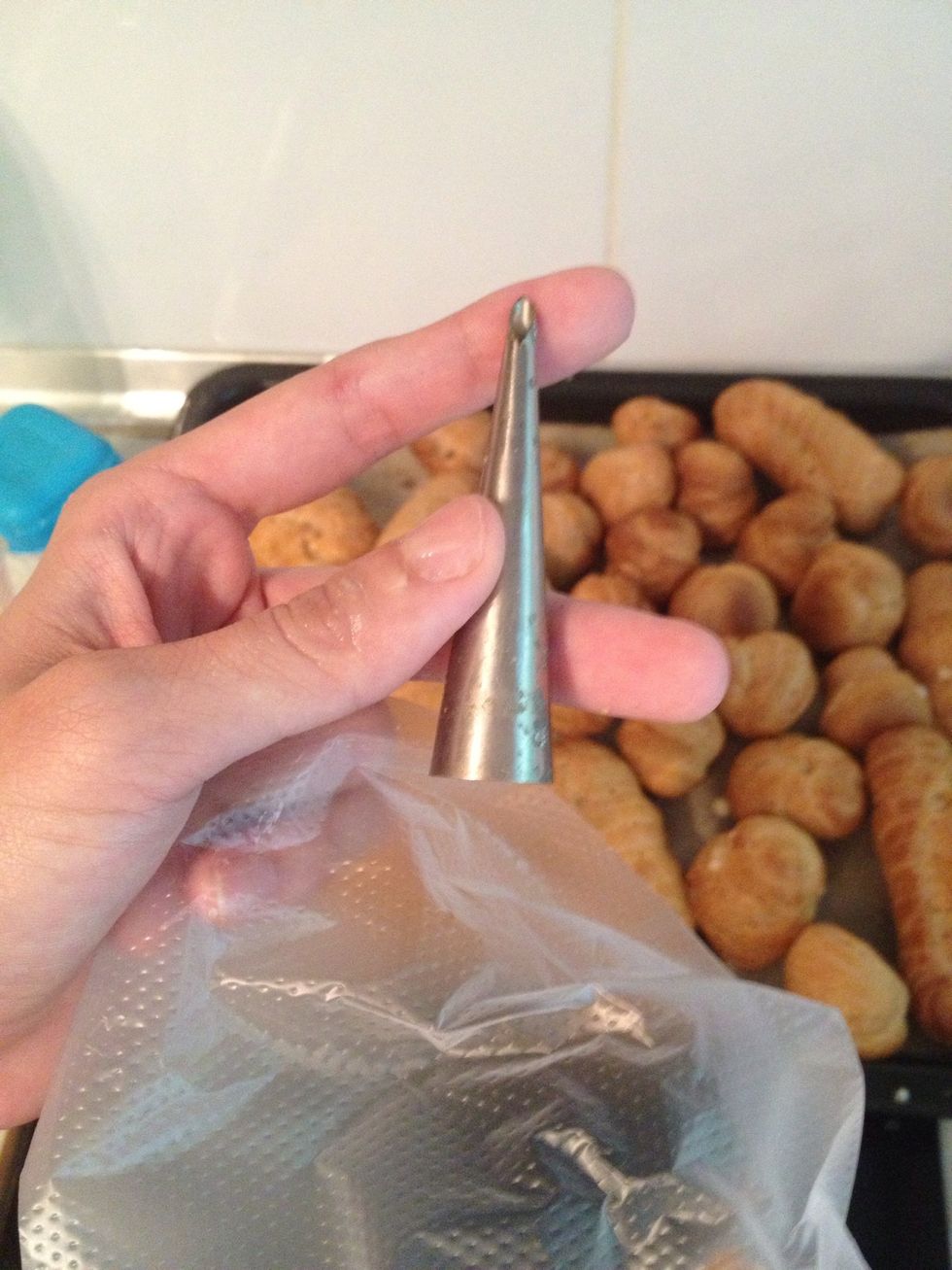 I use this filling tip.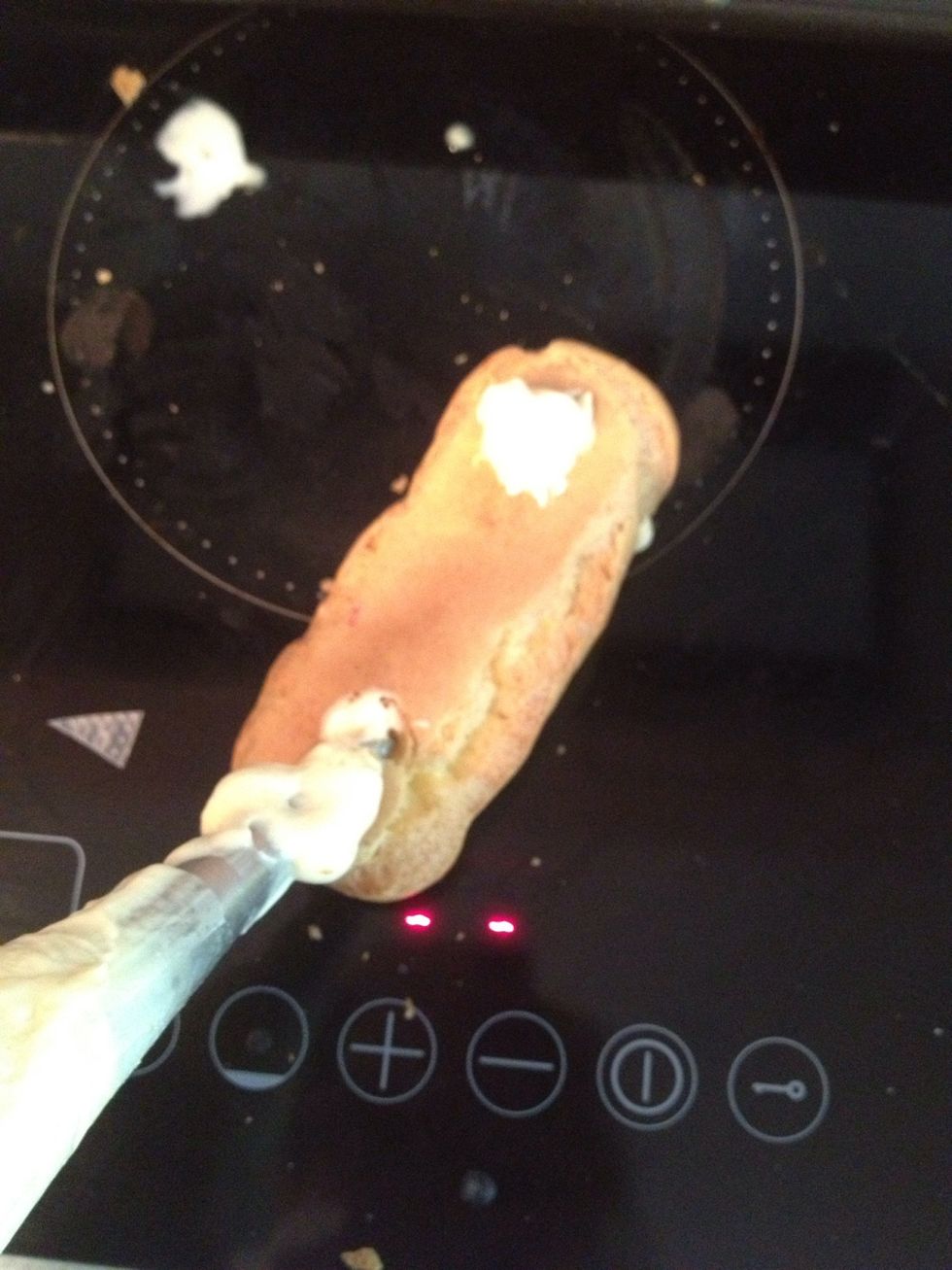 Fill until it come out the other end.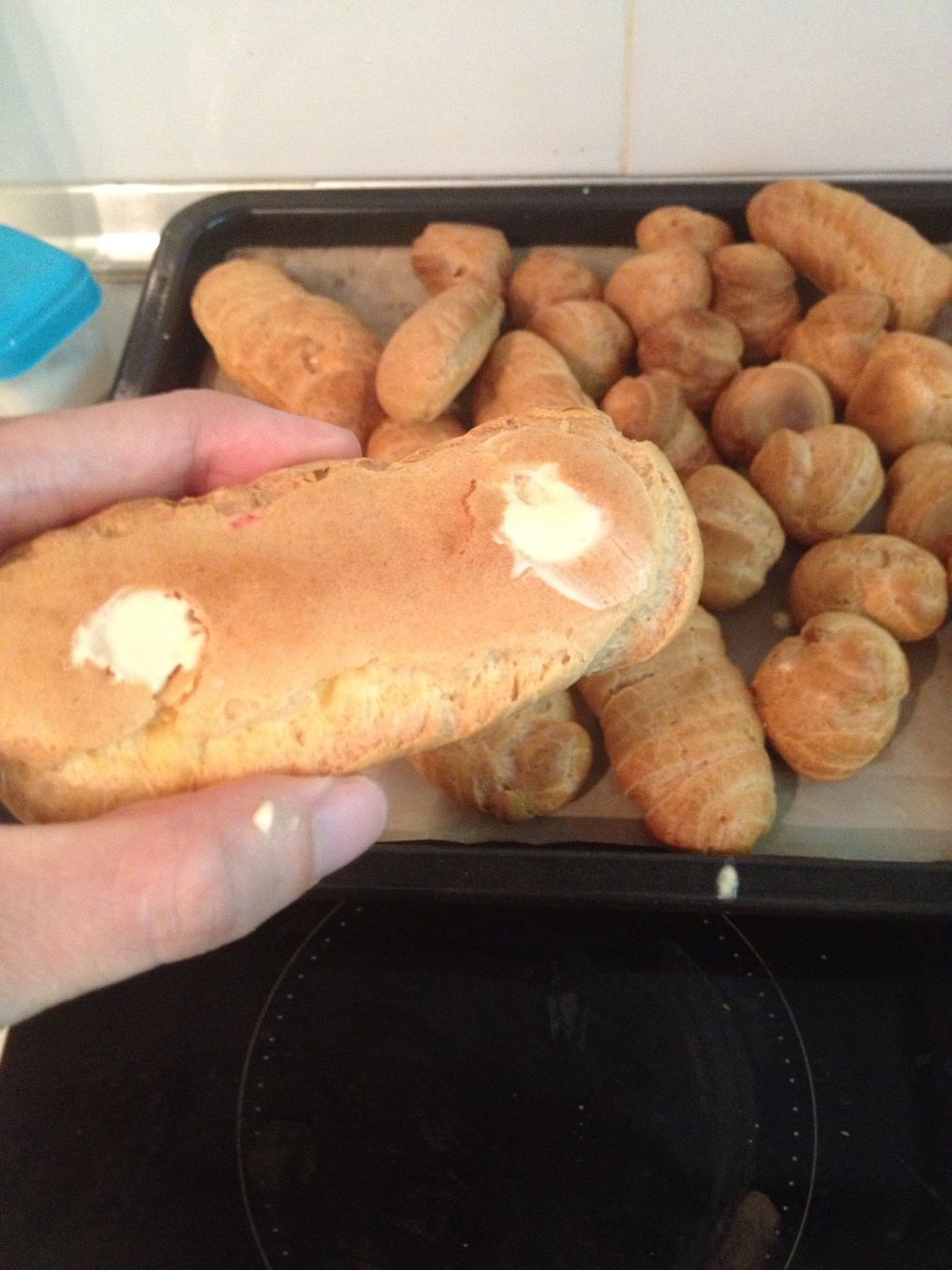 Wipe off.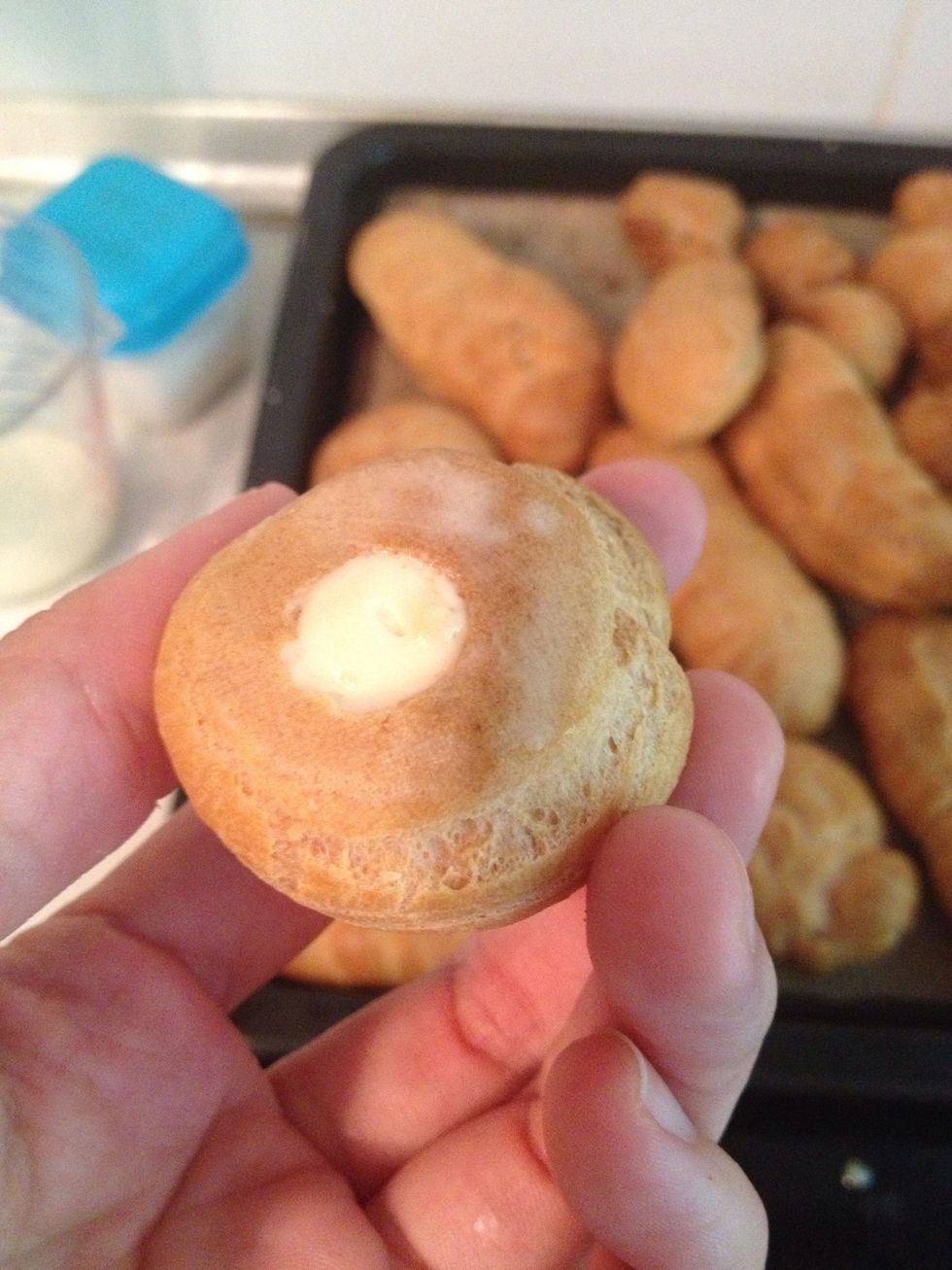 Fill the profiterole.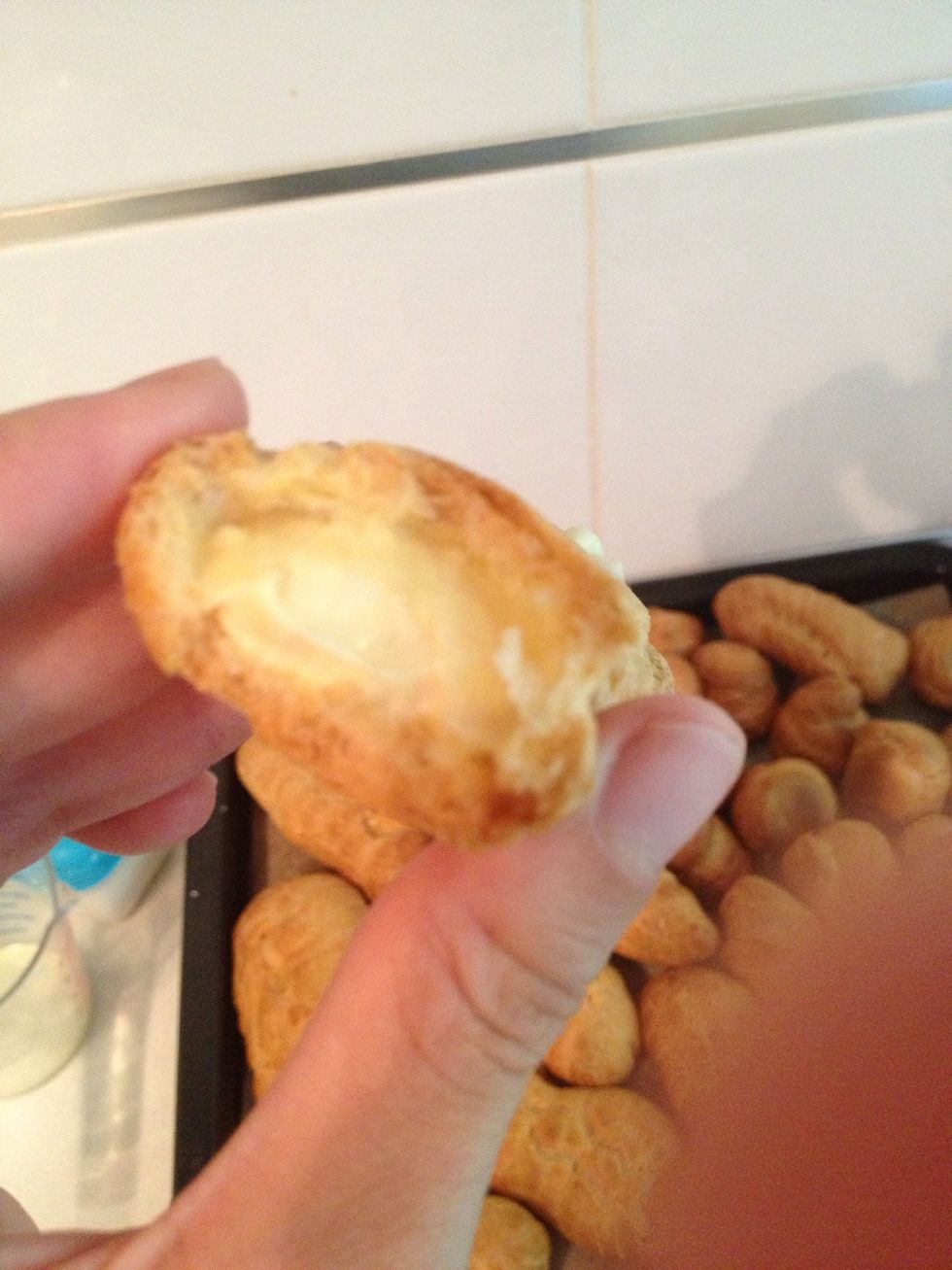 I cut one for you to c how it looks like.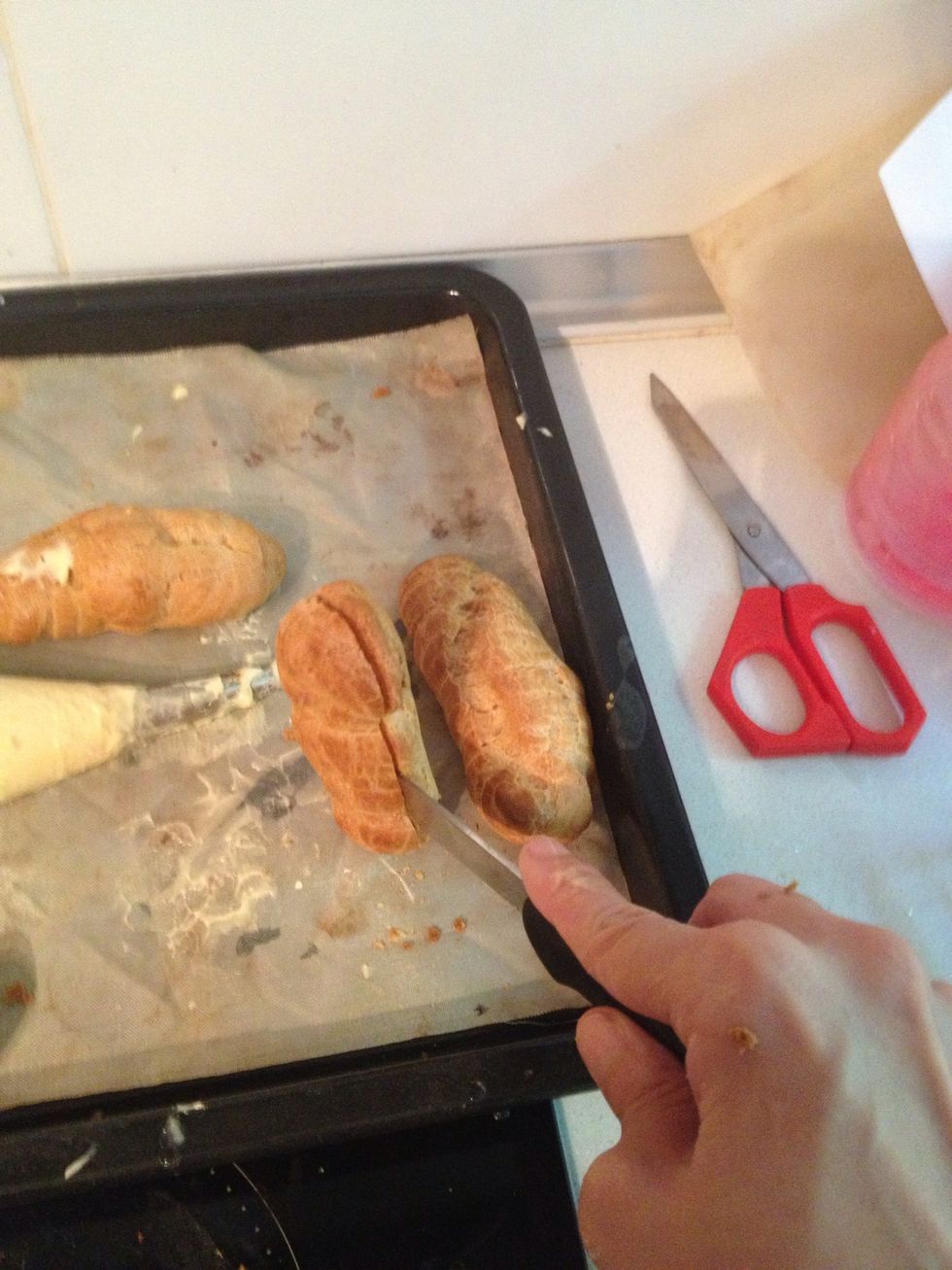 You can also just cut up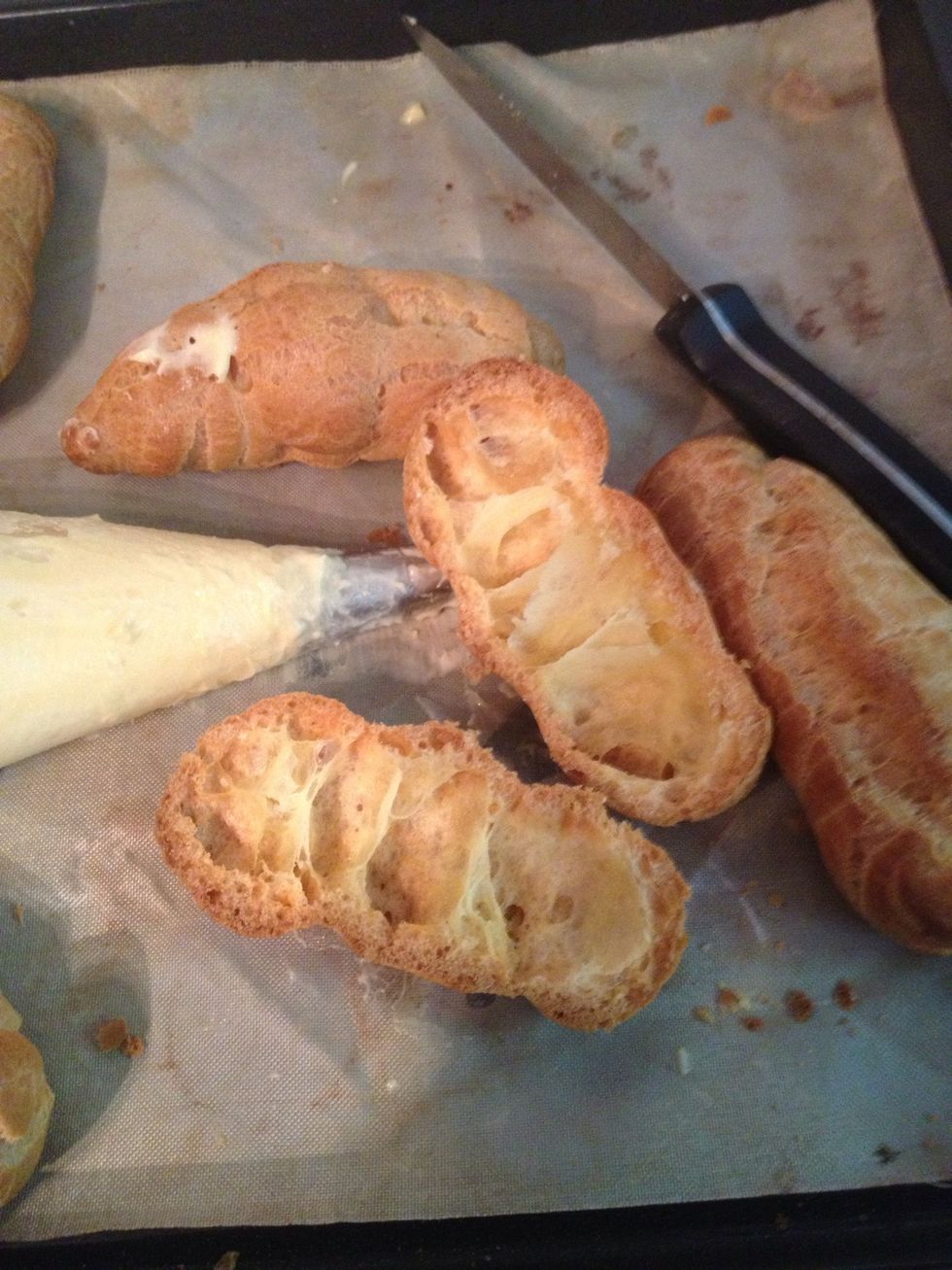 And fill.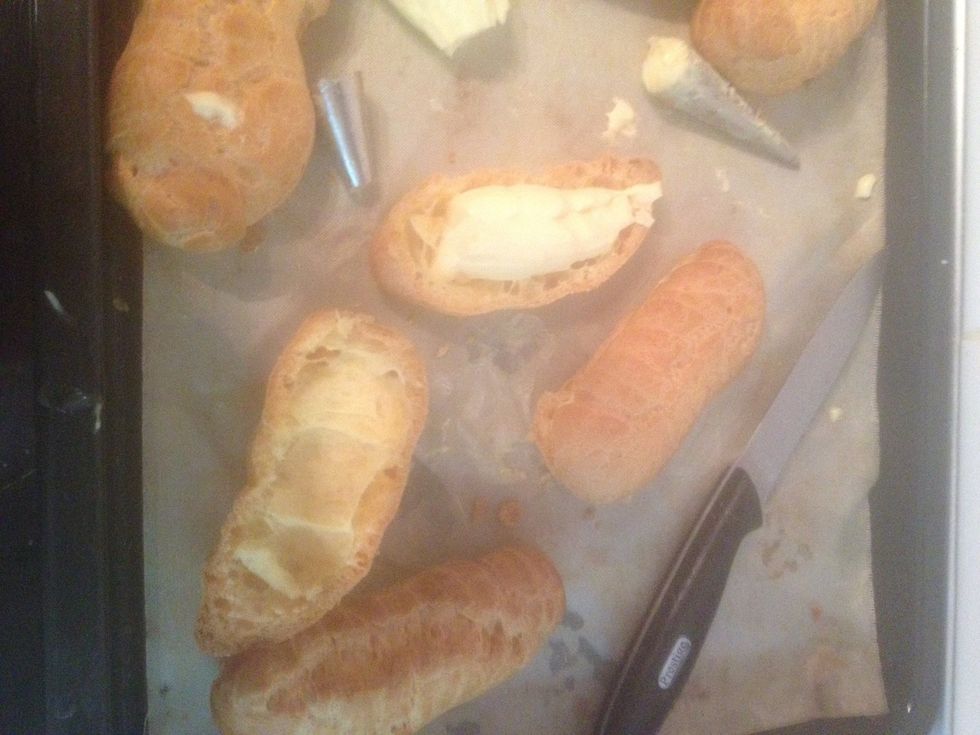 As much as u want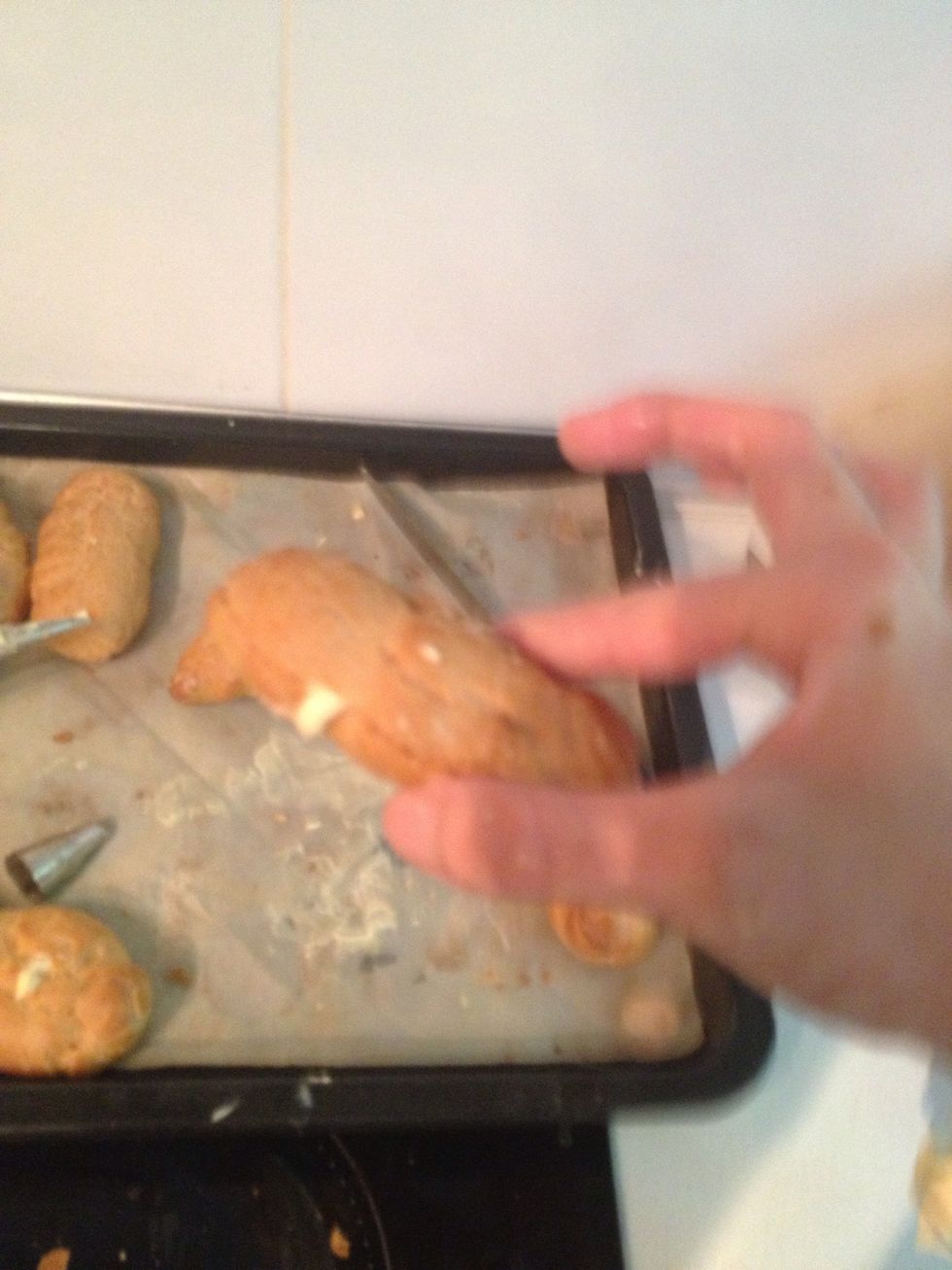 Double up!
Dust with icing or dip in chocolate garnash.
U can Keep these in air tight container in the fridge for a week. If u like crunchy assemble them just before serving. Bake share and enjoy! 💗💗💗
150.0g All purpose flour
250.0ml Water
100.0g Butter
1/8tsp Salt
1.0tsp Sugar
4.0 Egg
300.0ml Milk
1.0tsp Vanilla extract
3.0 Egg yolk
75.0g Sugar
20.0g Flour
20.0g Corn flour
100.0ml Whipped cream (optional)
Goi Haru
I love cooking & baking. I got recipes from people I met, some were adapted from classic recipes. I hope you enjoy them. Cook Bake Share & Enjoy!