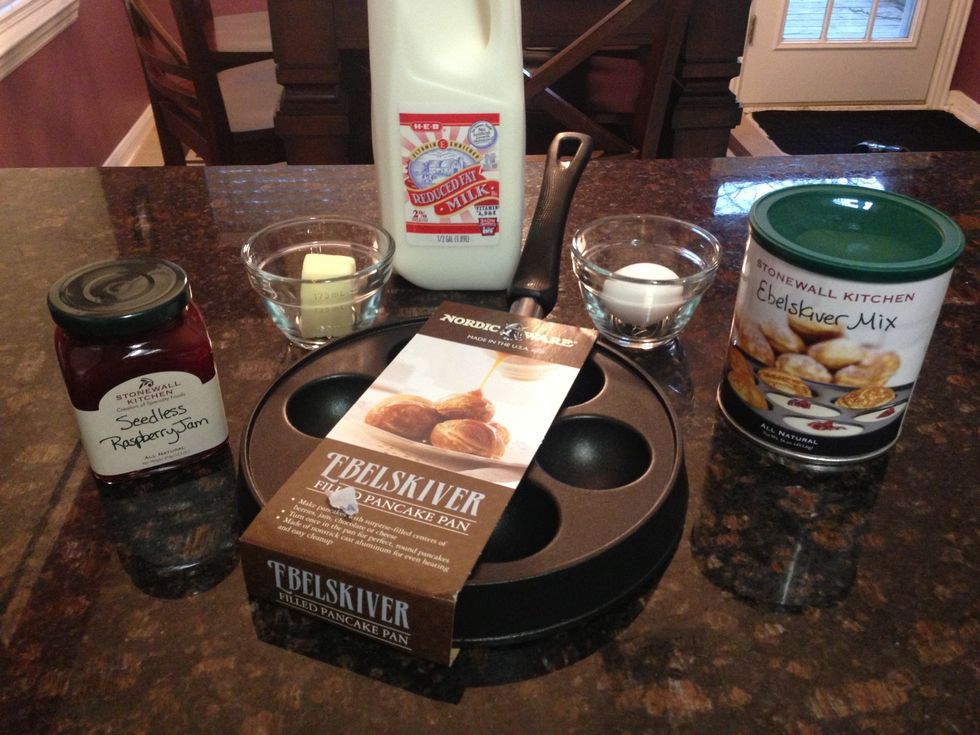 Supplies: Ebelskiver Pan, Ebelskiver Mix, whole milk, butter, egg, & any fillings.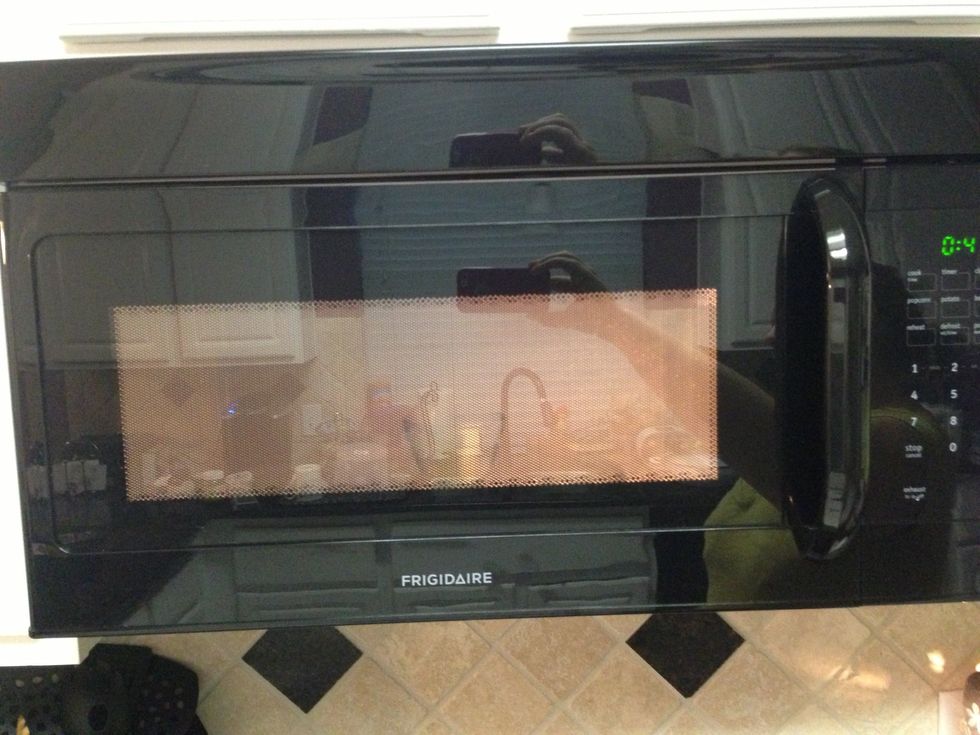 Melt 2 Tbs butter in microwave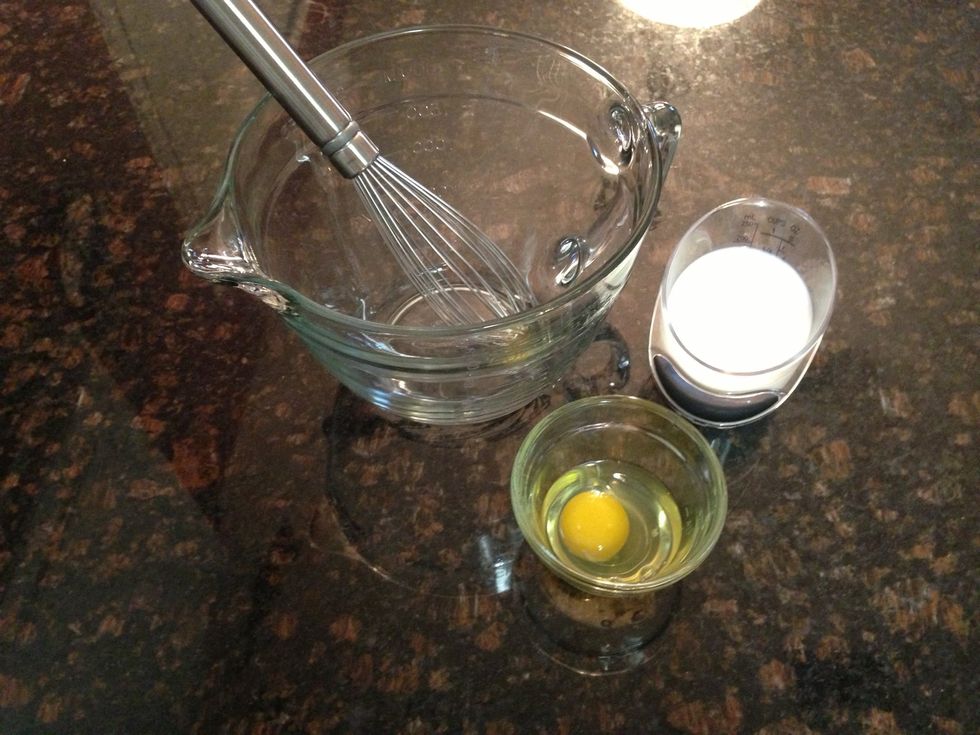 Whisk together 1 large egg & 3/4 cup whole milk in a batter bowl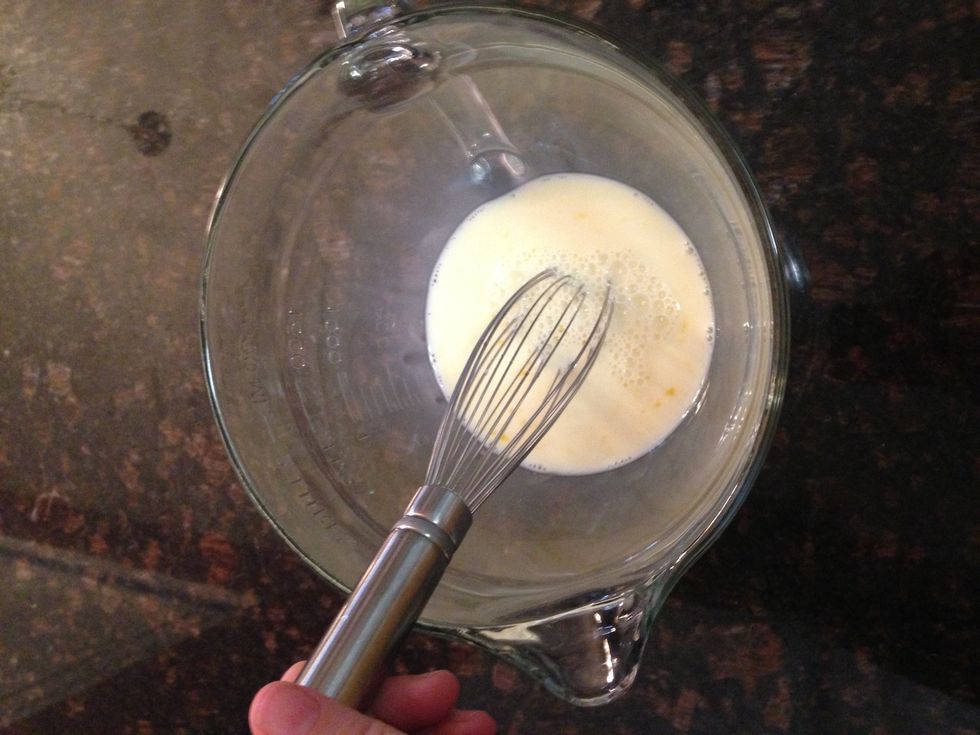 Egg & Milk mixture well blended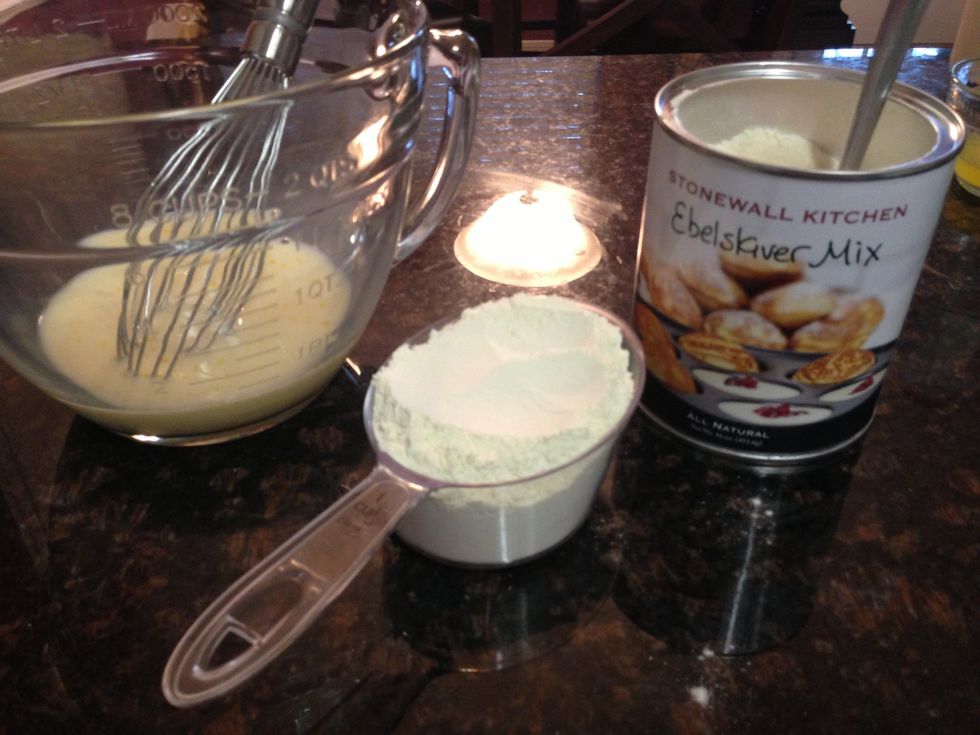 Add 1 cup Elberskiver Mixture to egg & milk mixture in batter bowl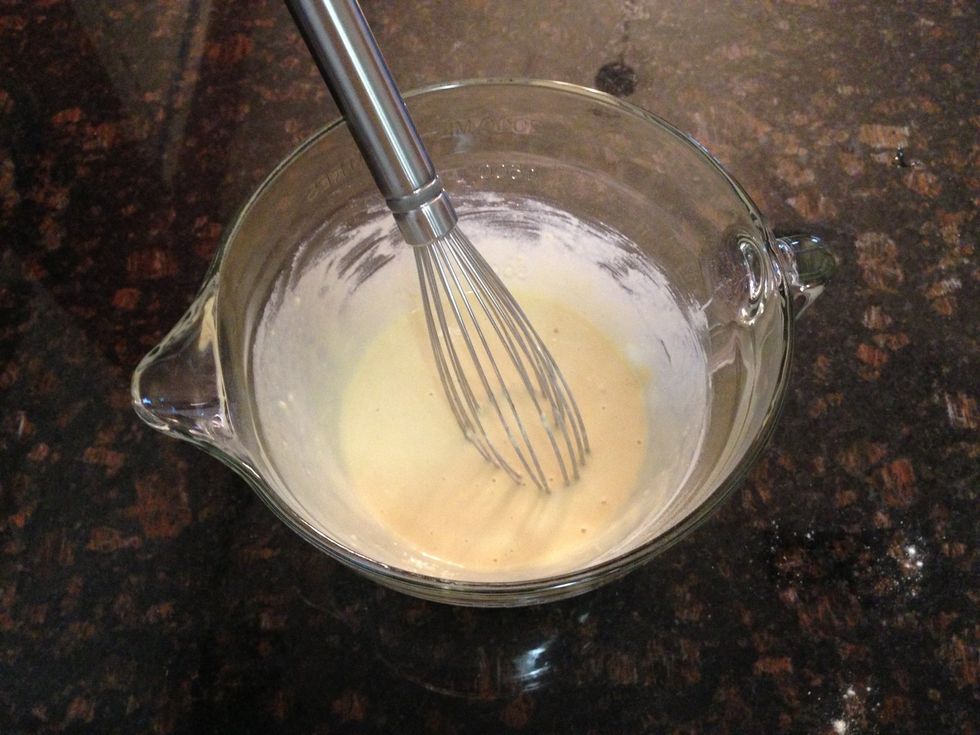 Whisk together until smooth & no lumps.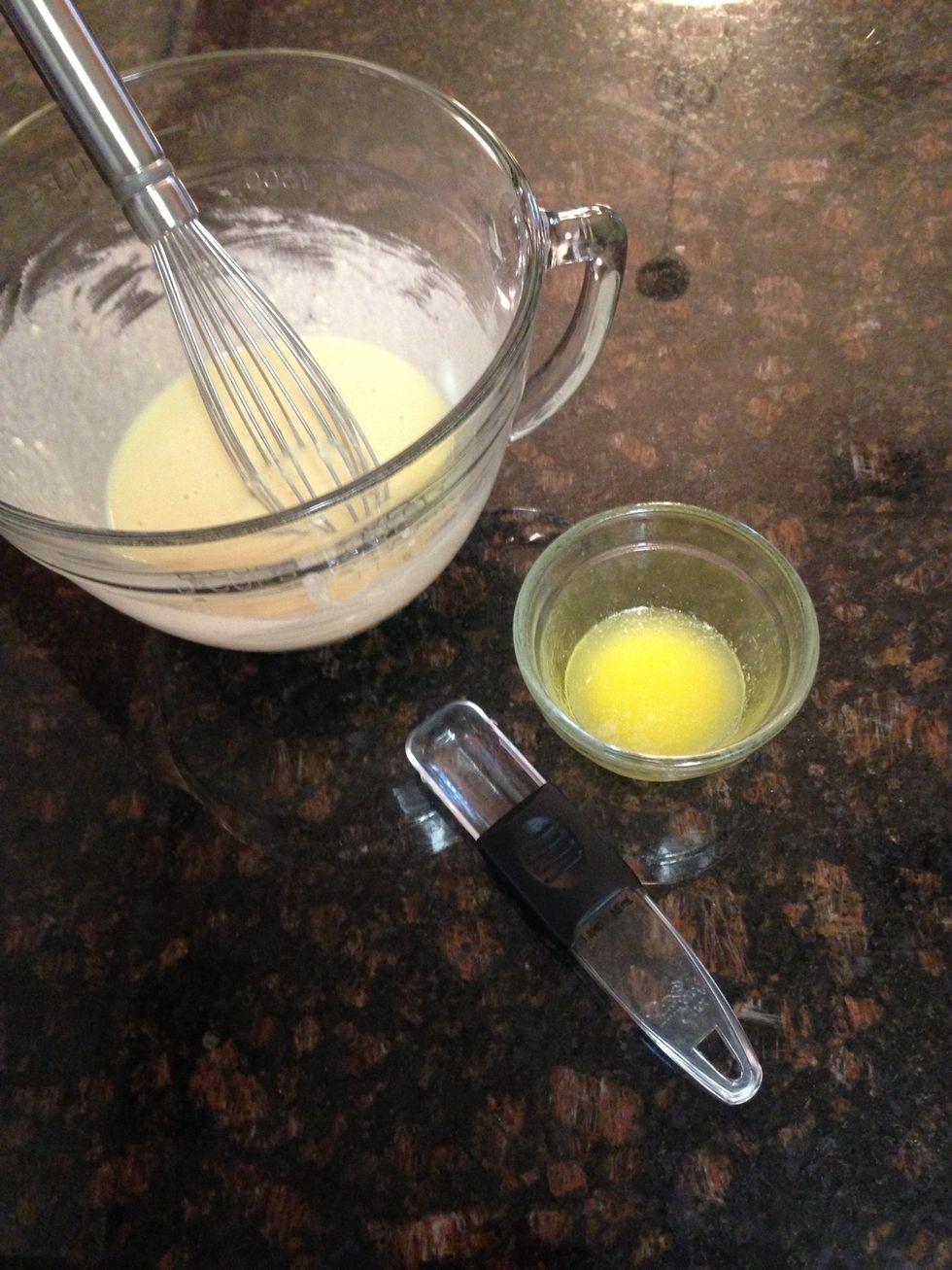 Now add 1 Tbs of melted butter & whisk until blended into batter. Reserve the other 1 tablespoon for cooking.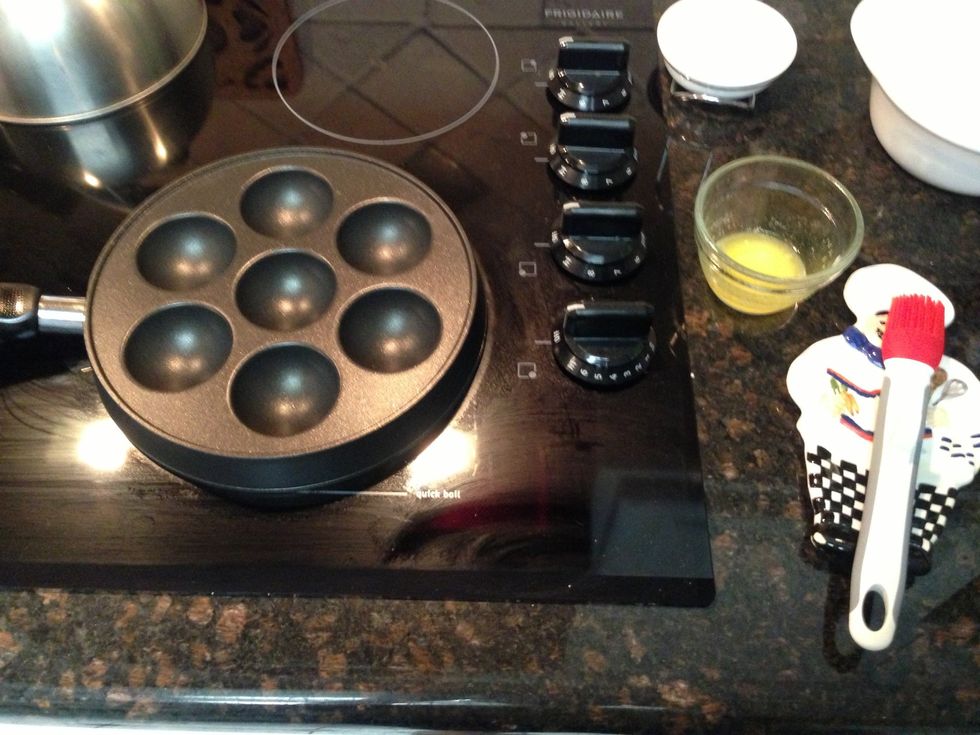 Heat pan on low/medium heat. Have melted butter and pastry brush ready to cost each well in pan with some butter.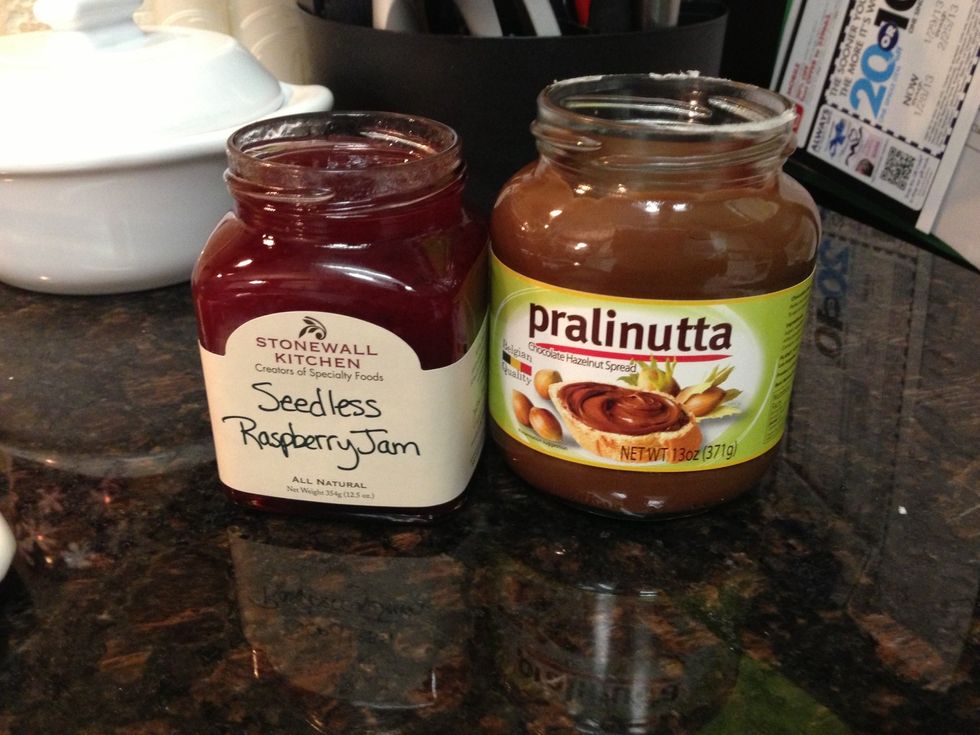 Topping I selected for this recipe: seedless Raspberry Jam & Hazelnut Spread.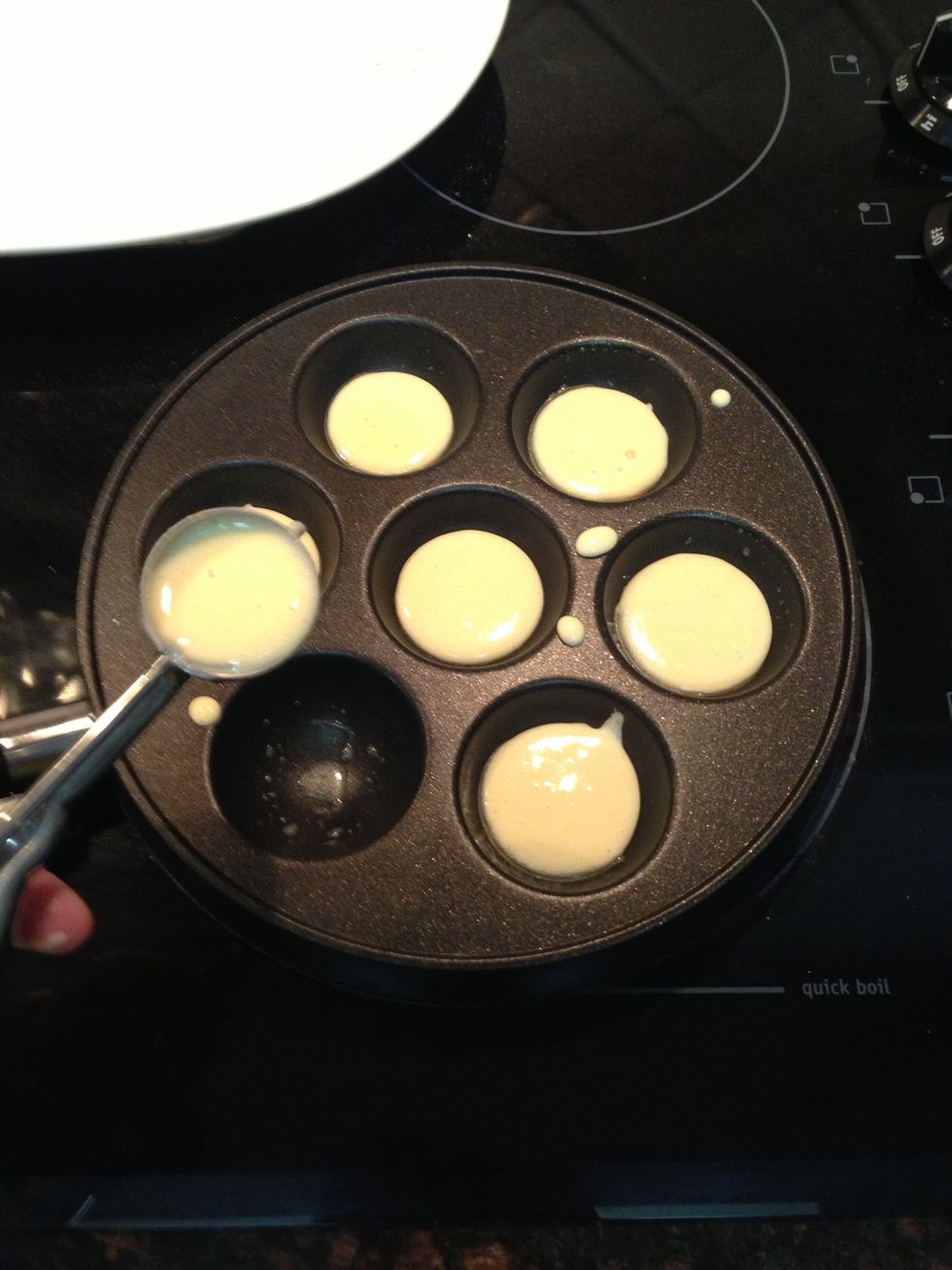 After brushing each well with butter, add 1 tsp of batter.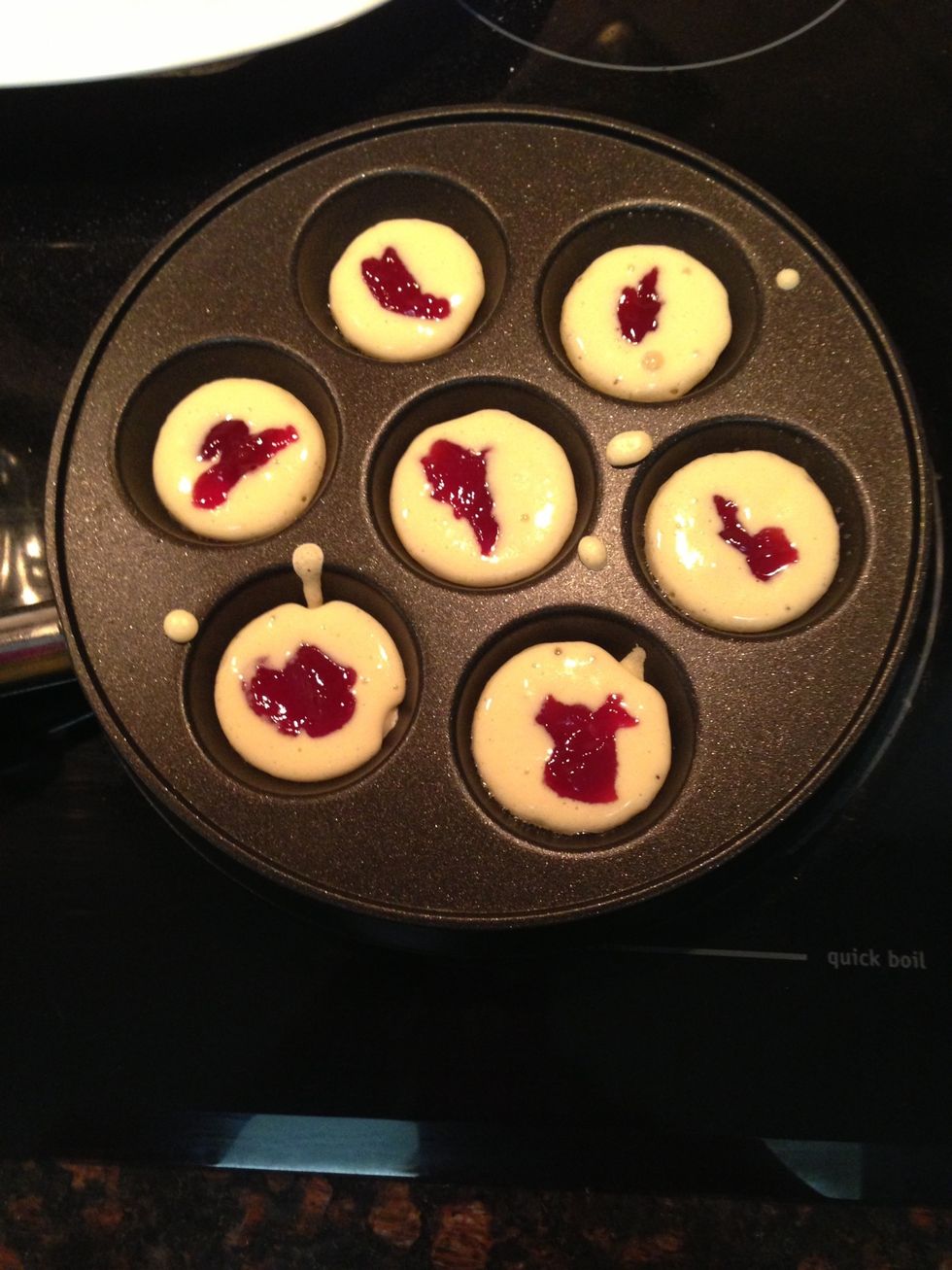 Now add a 1/2 tsp of filling. (Raspberry Jam shown here)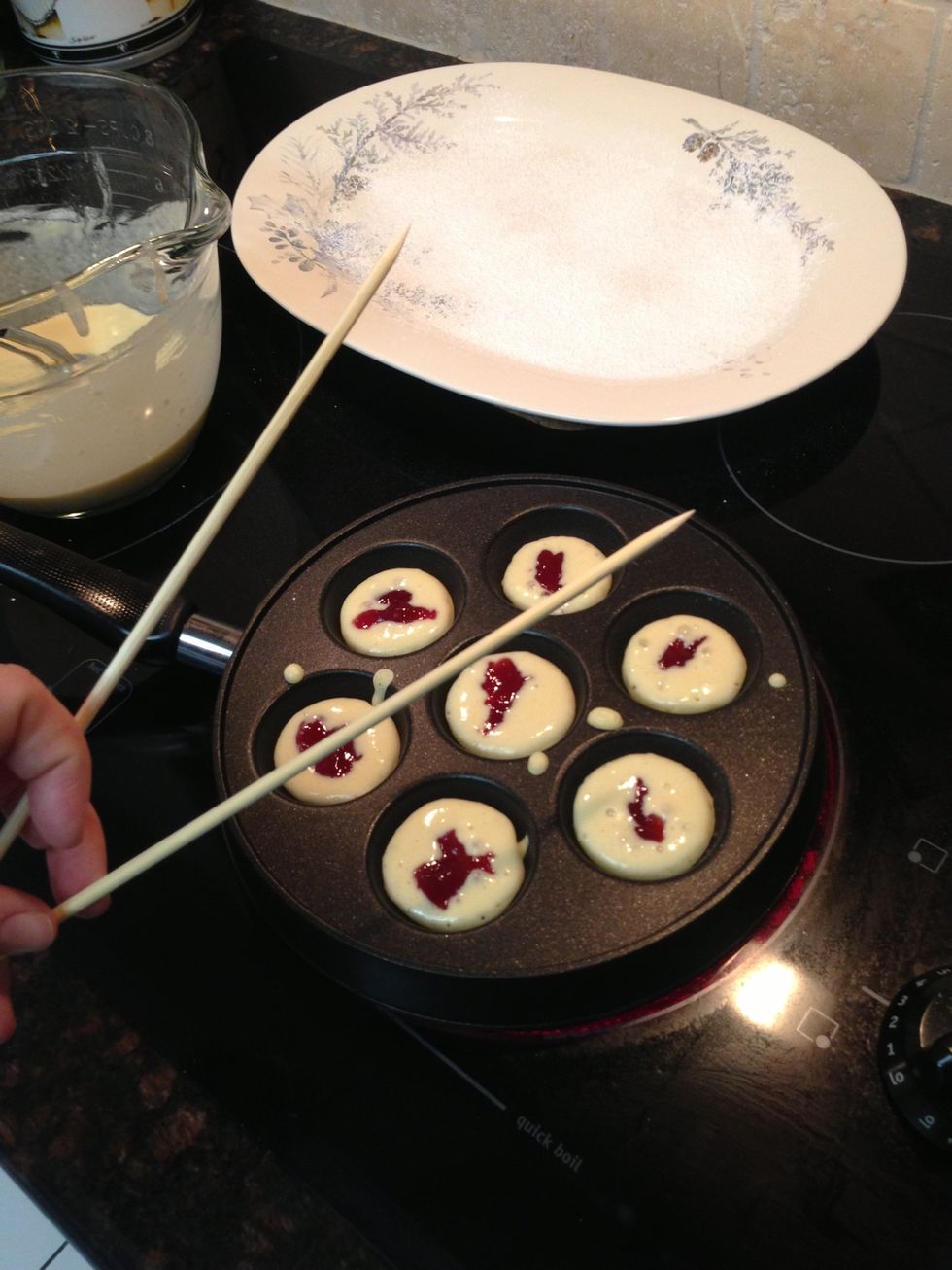 Using wooden skewers, you will turn the pancakes after seeing bubbles rise to the surface of the batter.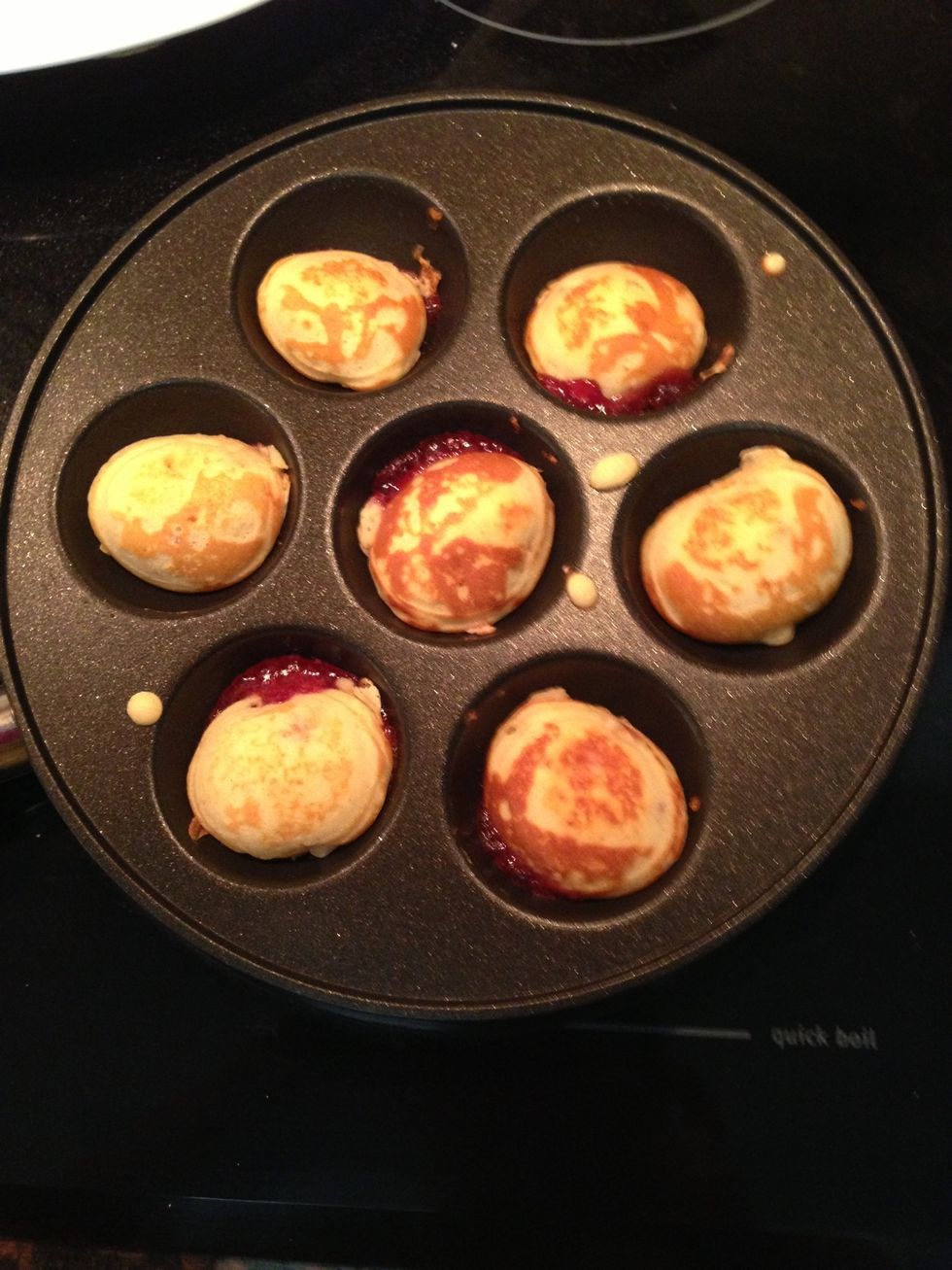 Turned & cooking the other side.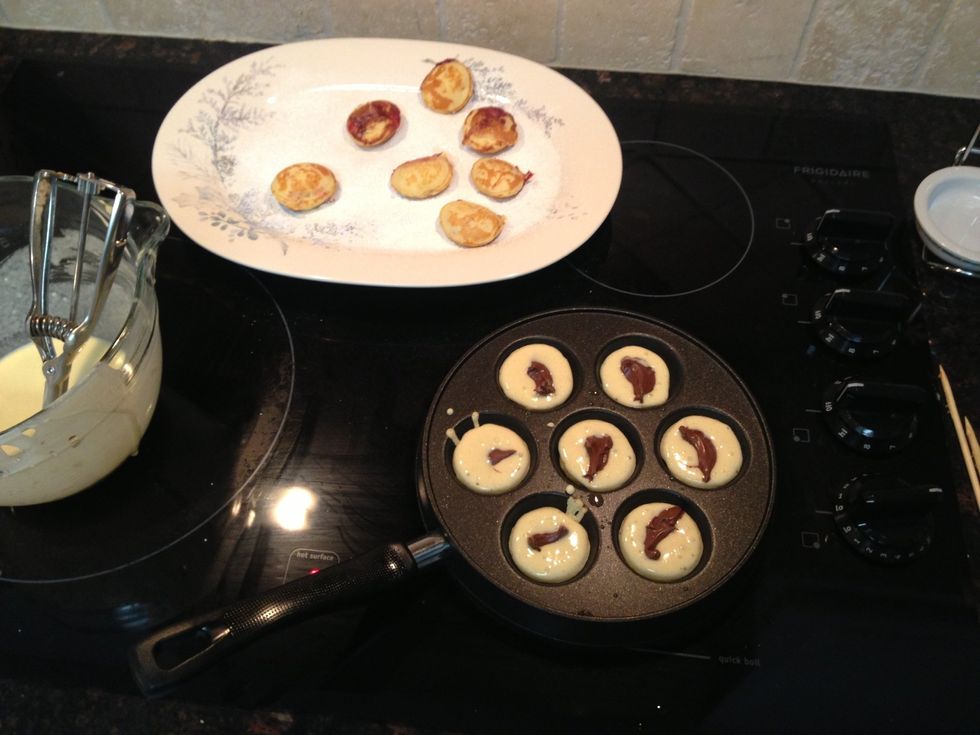 Second batch : Hazelnut Spread filling. The 1st batch on platter, that I sprinkled with confections sugar.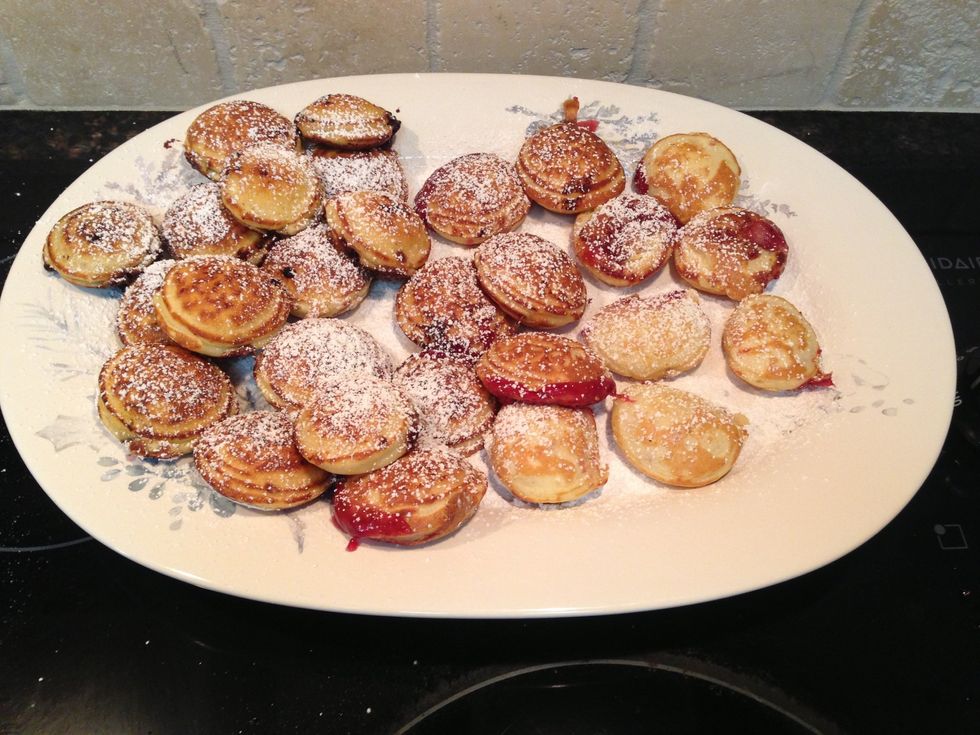 Finished product! Enjoy warm for breakfast or dessert with a cup of hot coffee or tea
Ebelskiver mix
1 egg
Fillings : raspberry jam & hazelnut spread