Finding good bread without High Fructose Corn Syrup that the Kiddies like is difficult and expensive. Here's a Great Solution.... Make Your Own!
6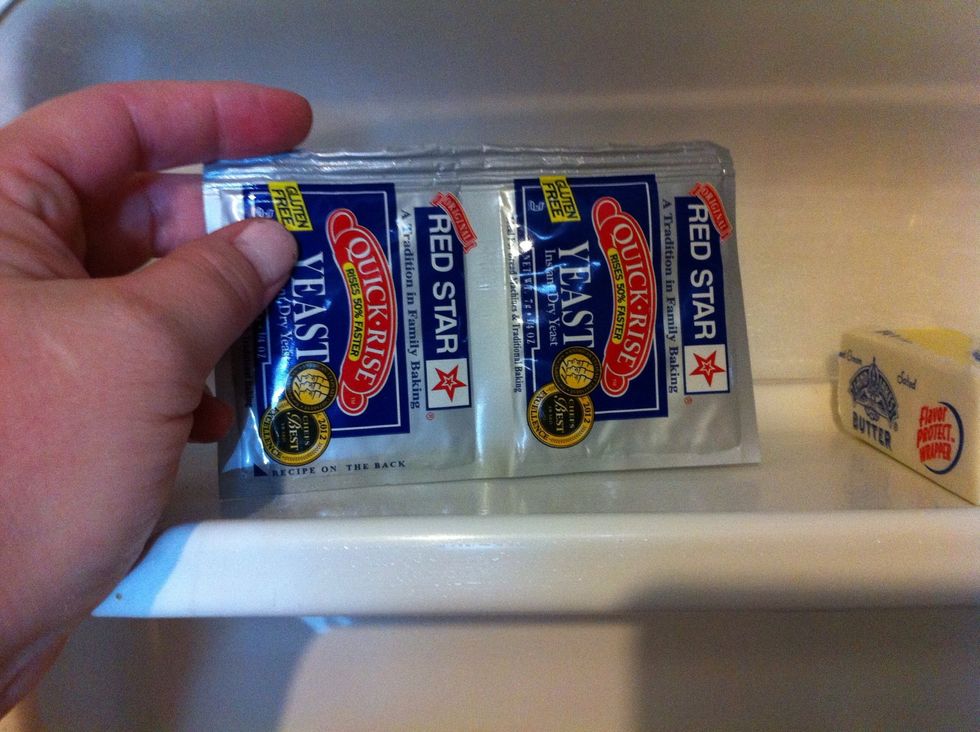 Grab the yeast out of fridge. Heat kills the yeast.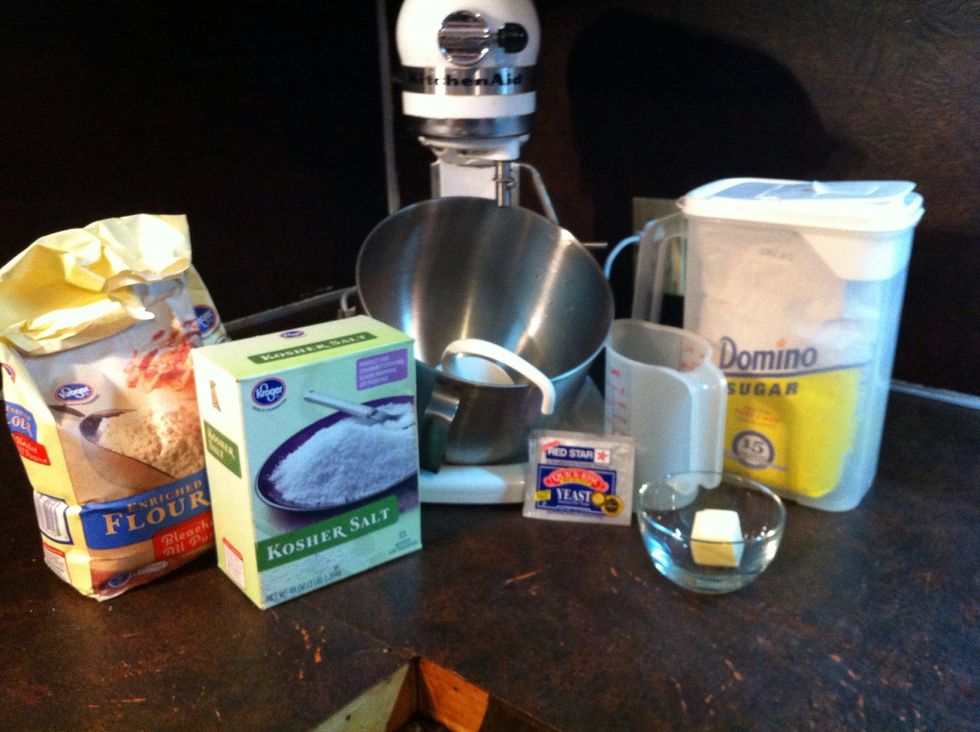 Gather rest of ingredients.
To your mixing bowl, add 2 cups of warm water.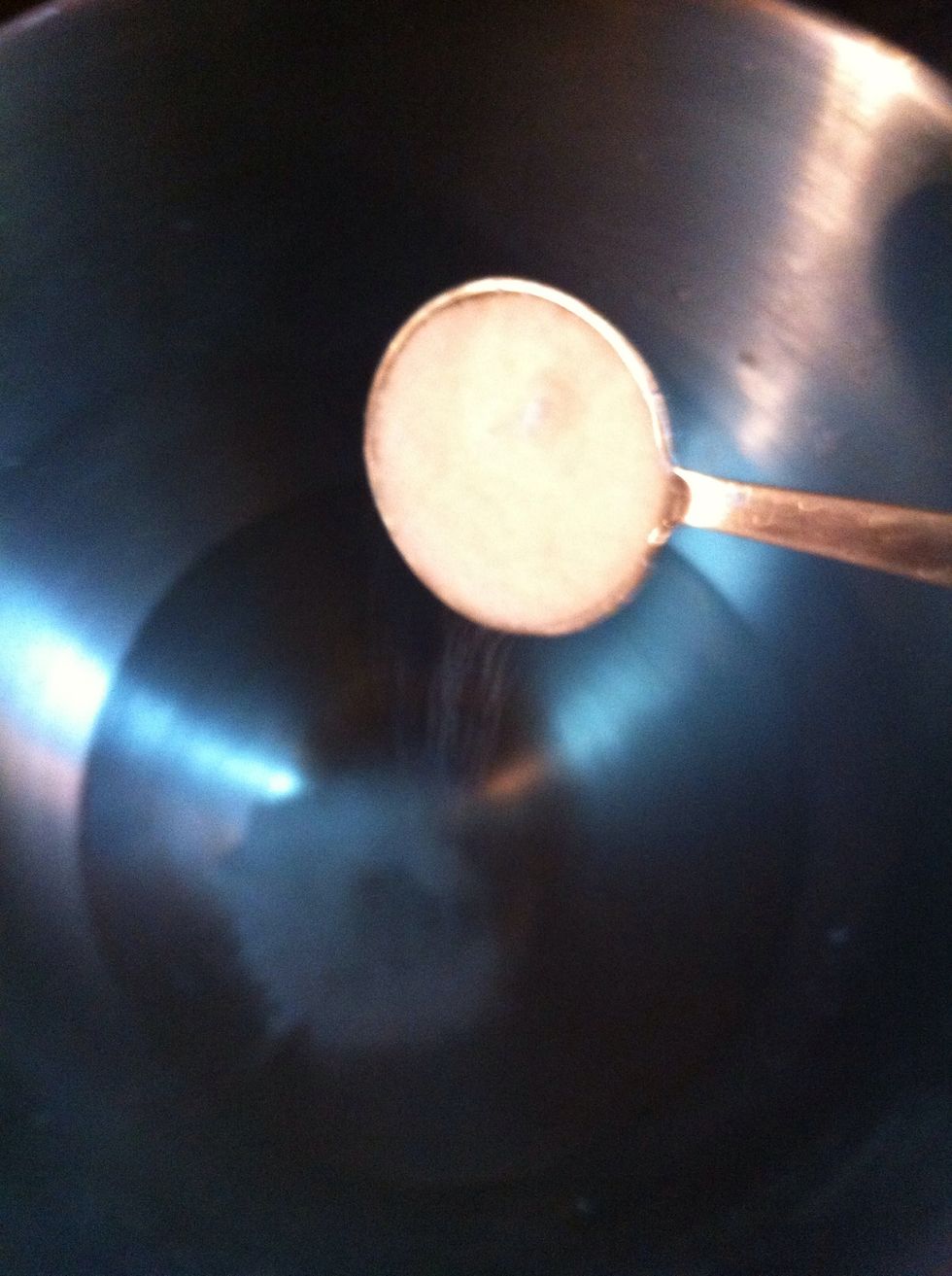 Add 2 Tablespoons of Sugar.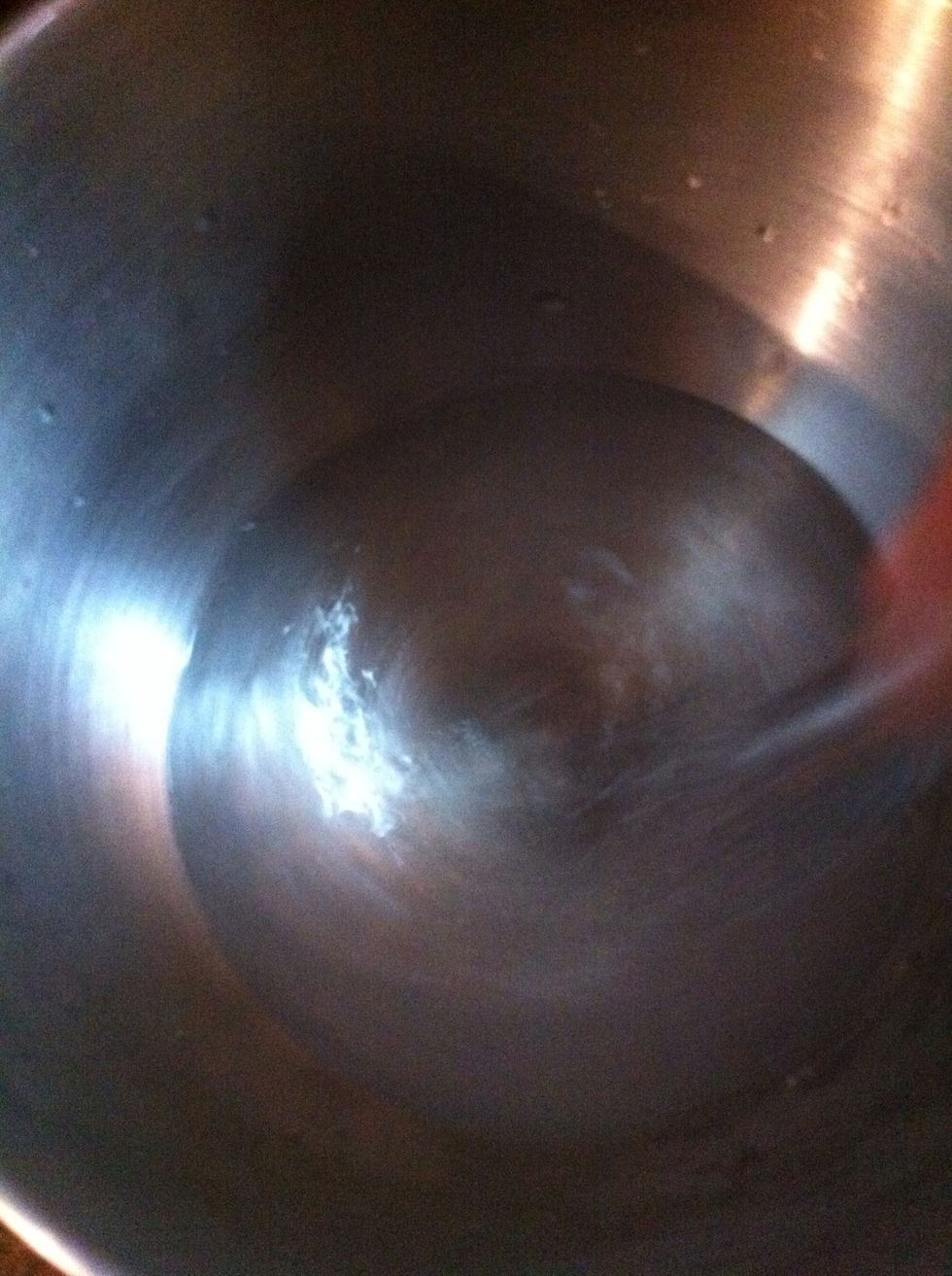 Mix well till sugar is dissolved.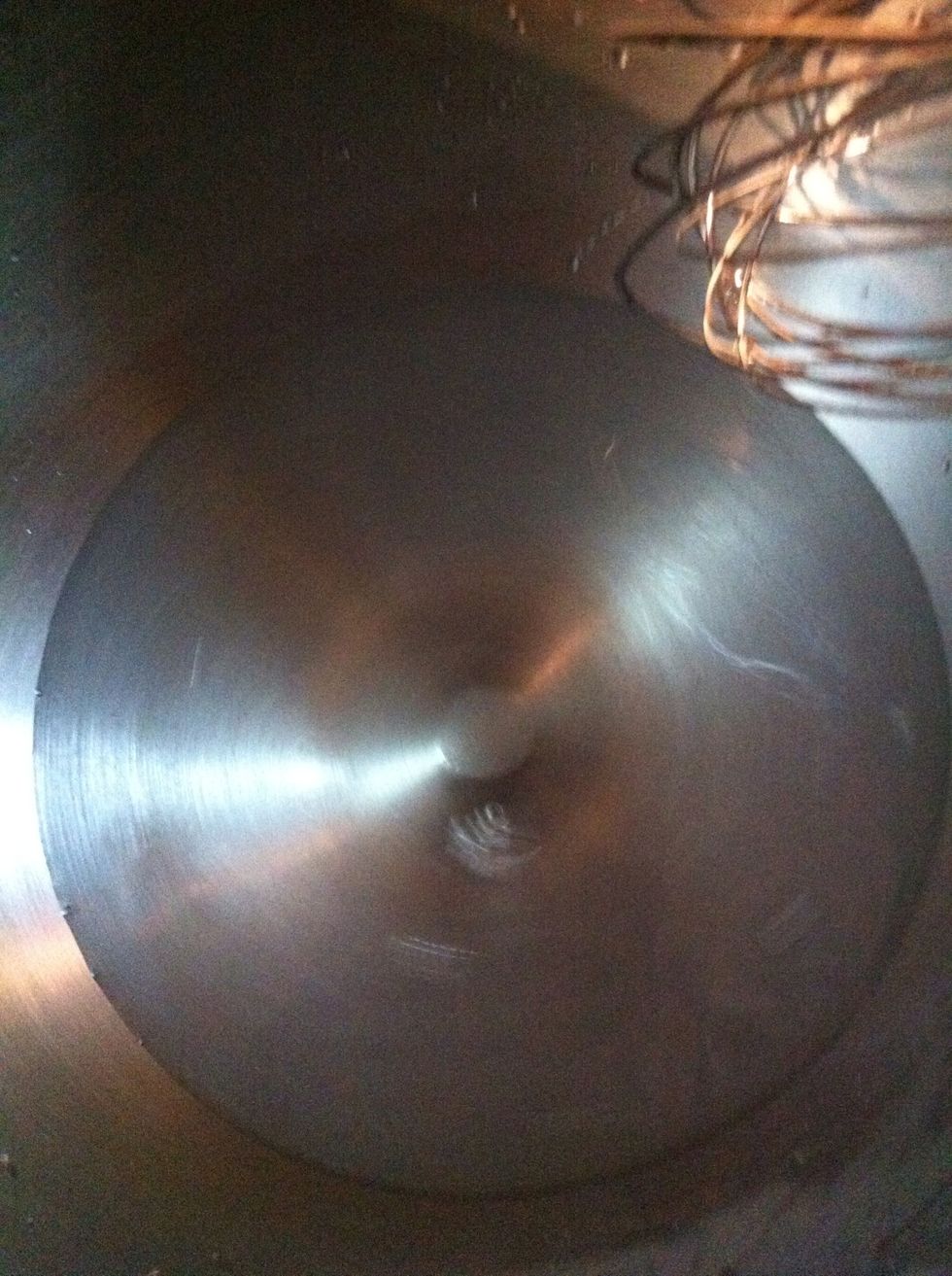 Like so.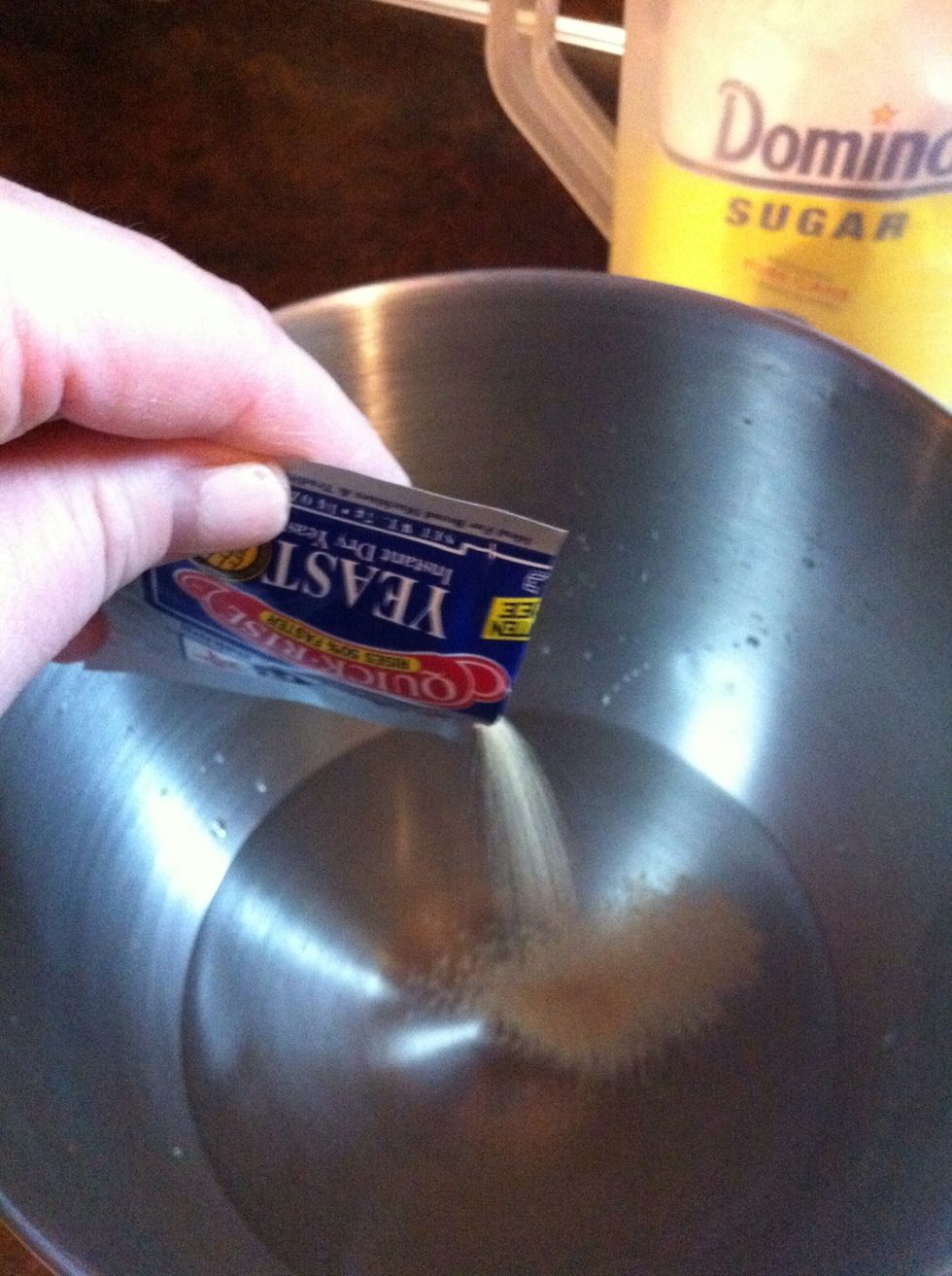 Now add 1 Tablespoon of Yeast. ..or one envelope.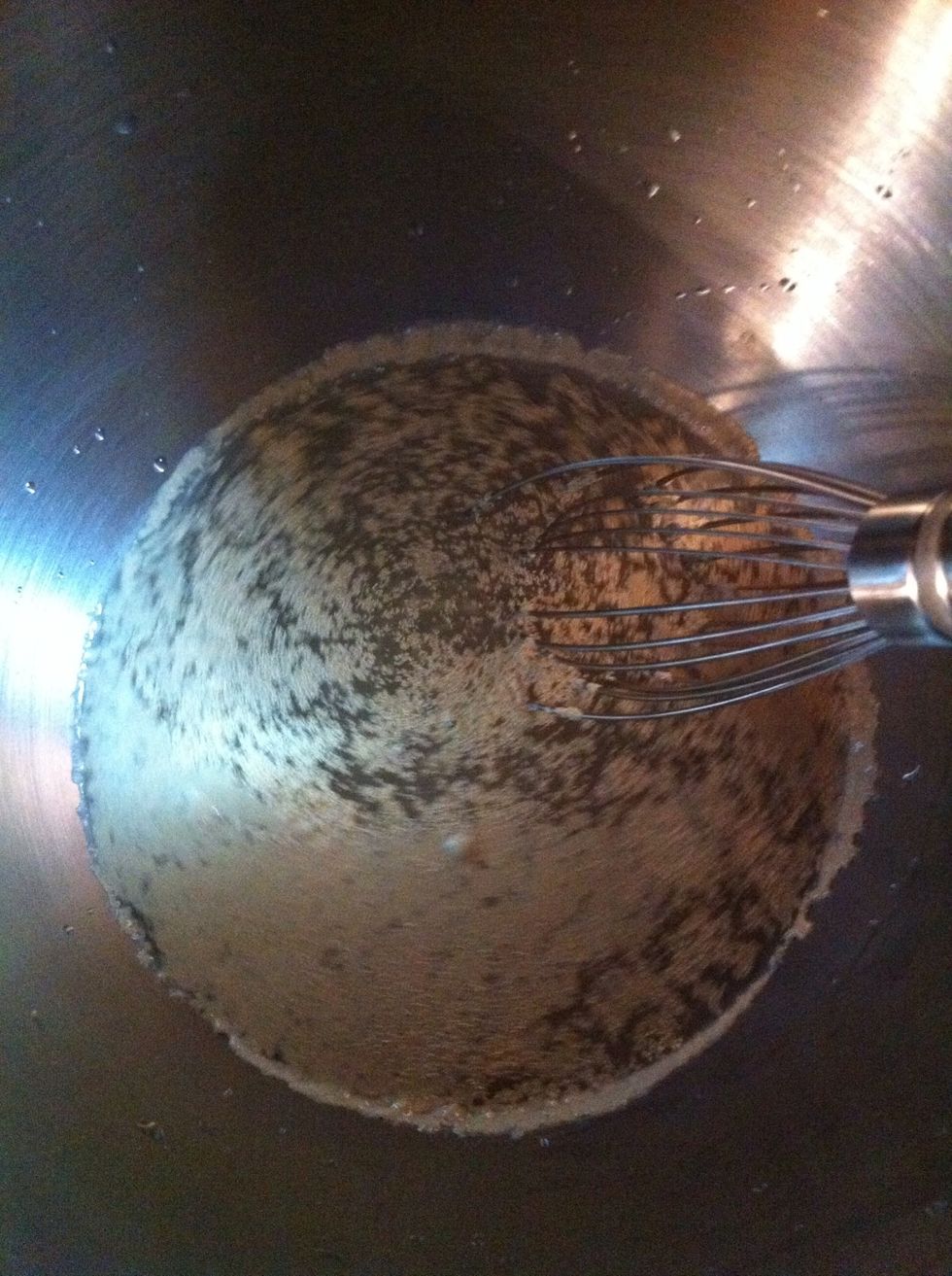 Before mixed.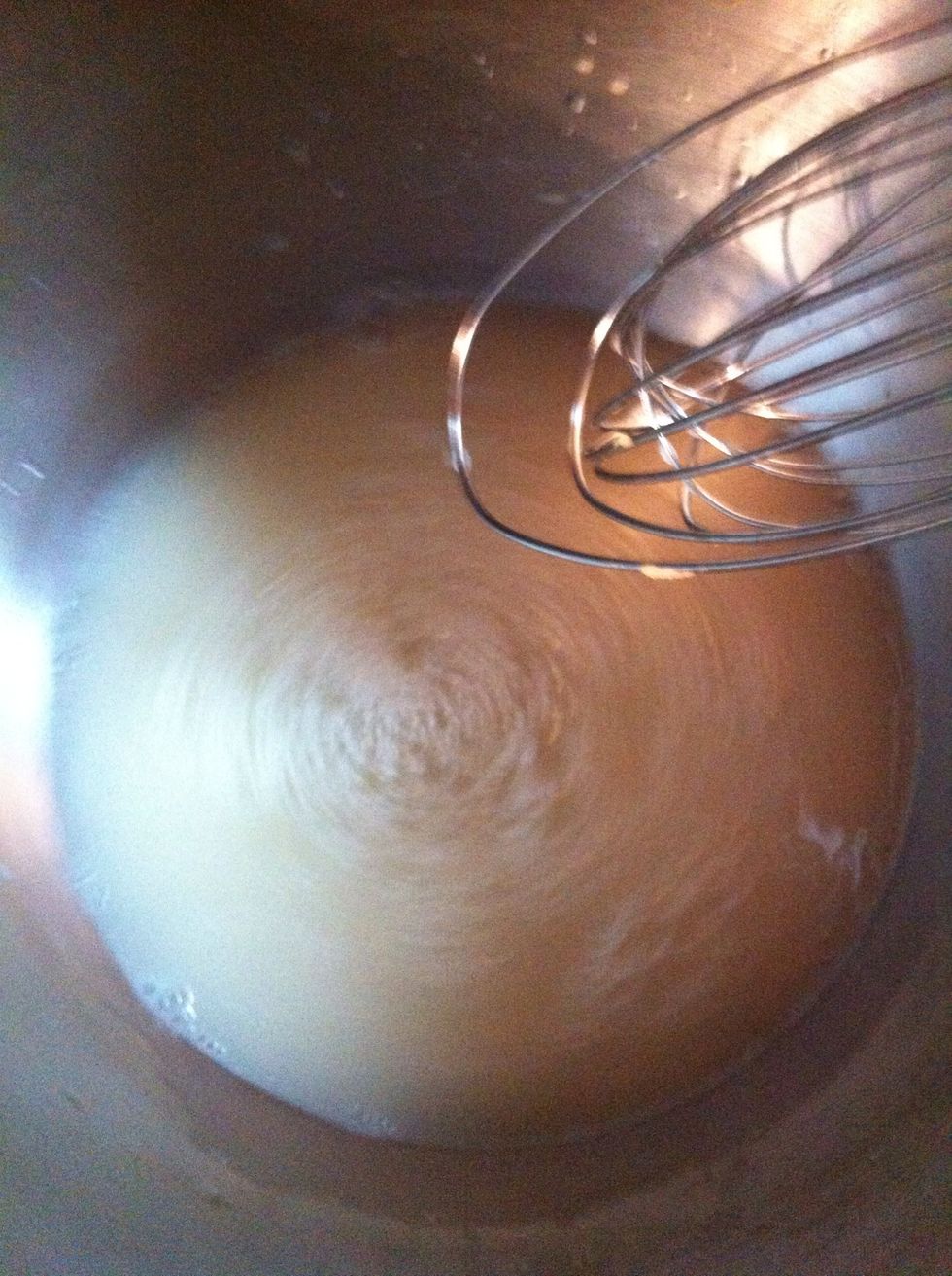 After mixed.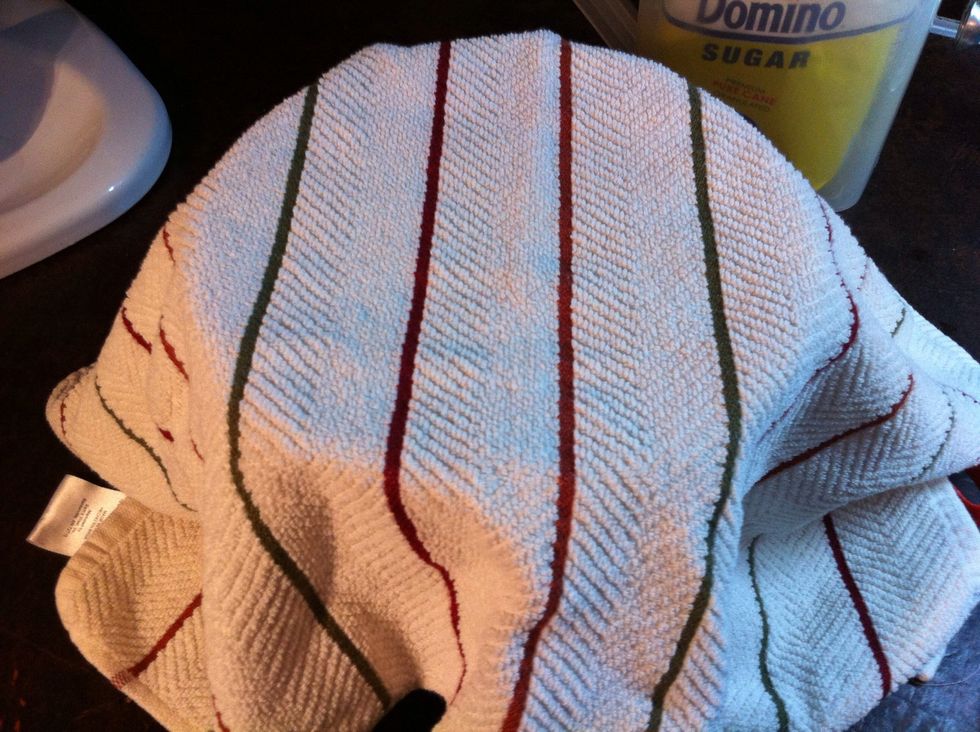 Now cover 10 min. Walk away.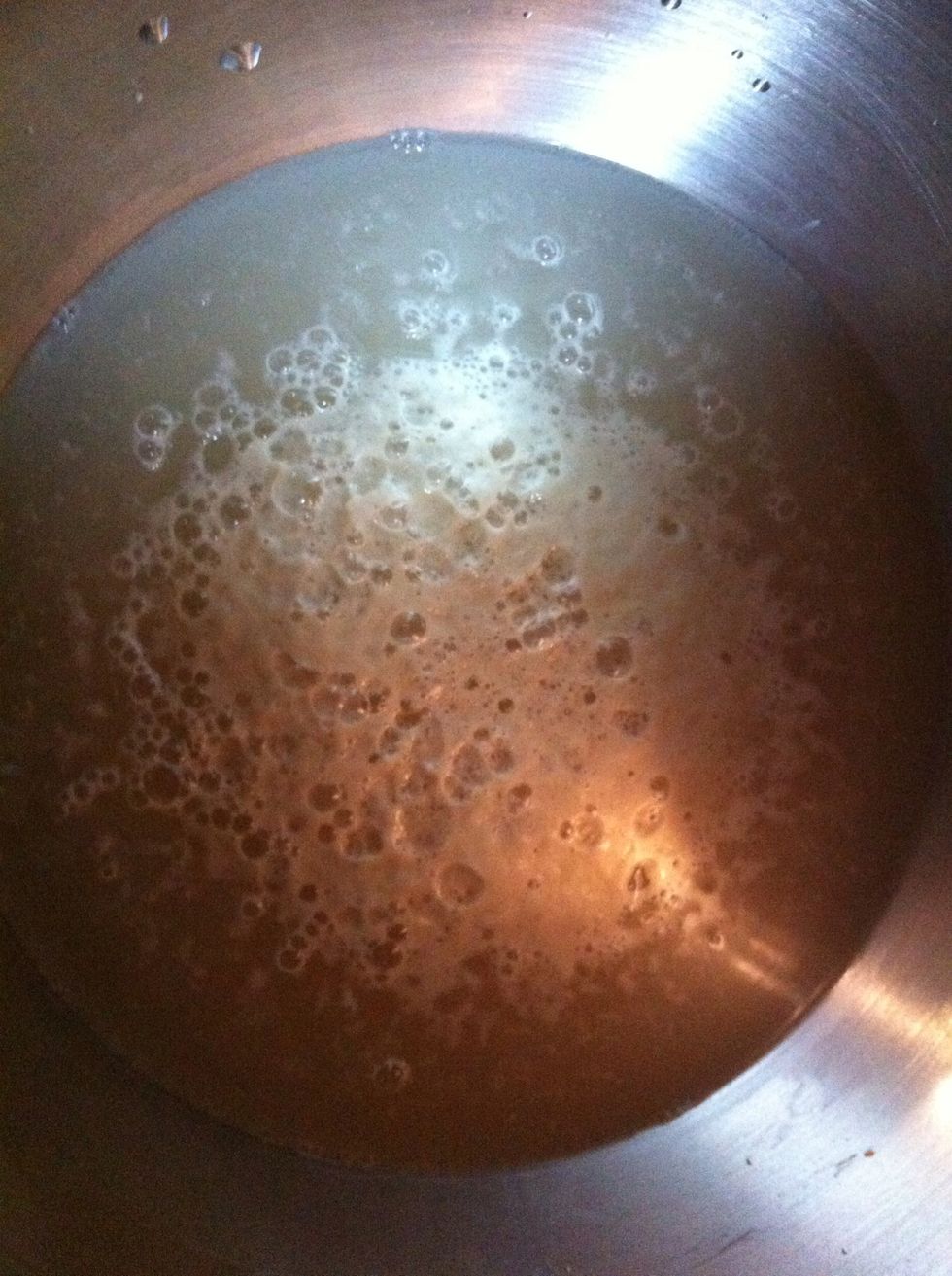 After 10 min...See the bubbling? This yeast is good. If there is not any bubbling, the bread will not rise.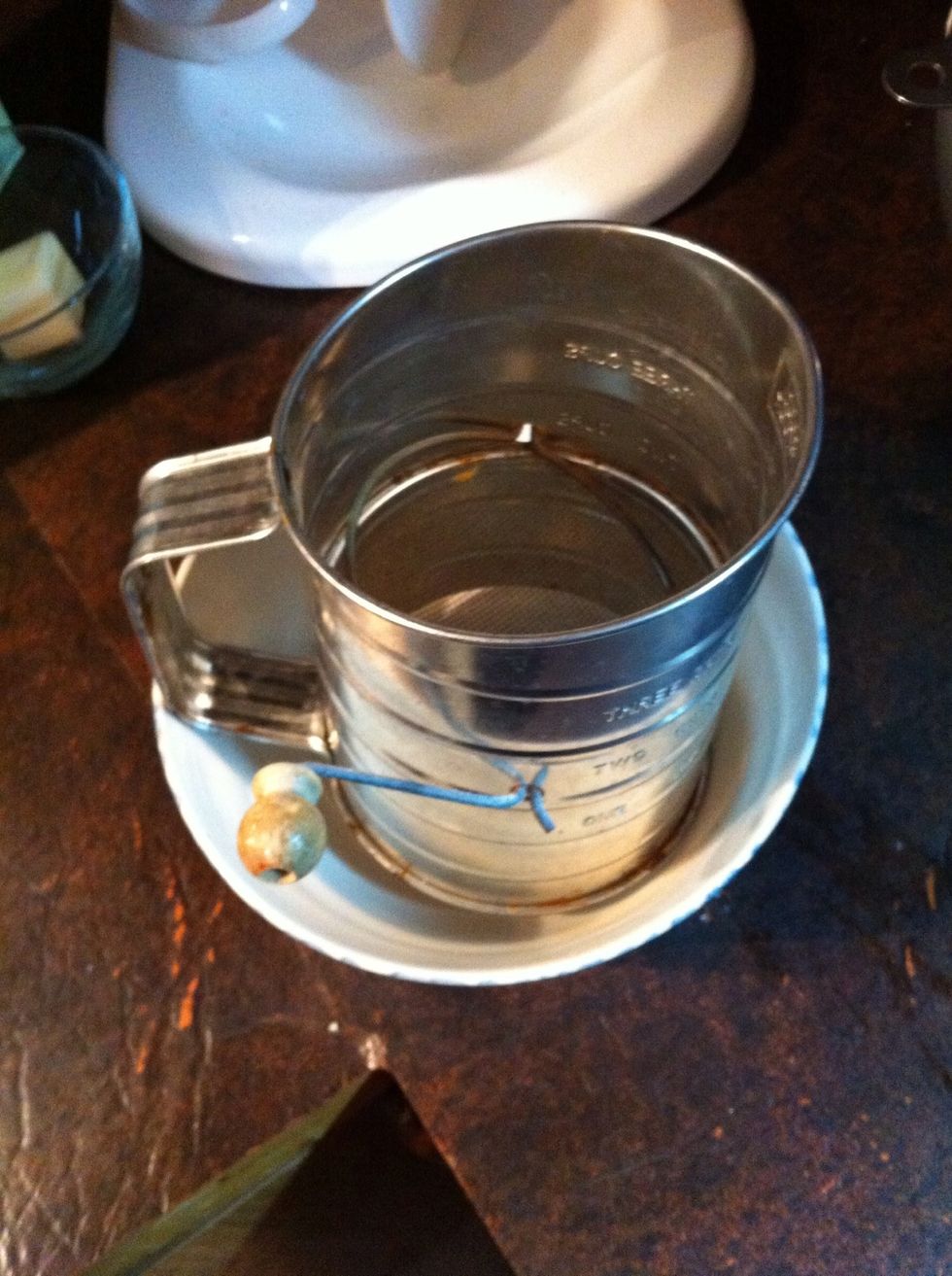 Grab the sifter, it's not required but does make sure the flour has no lumps.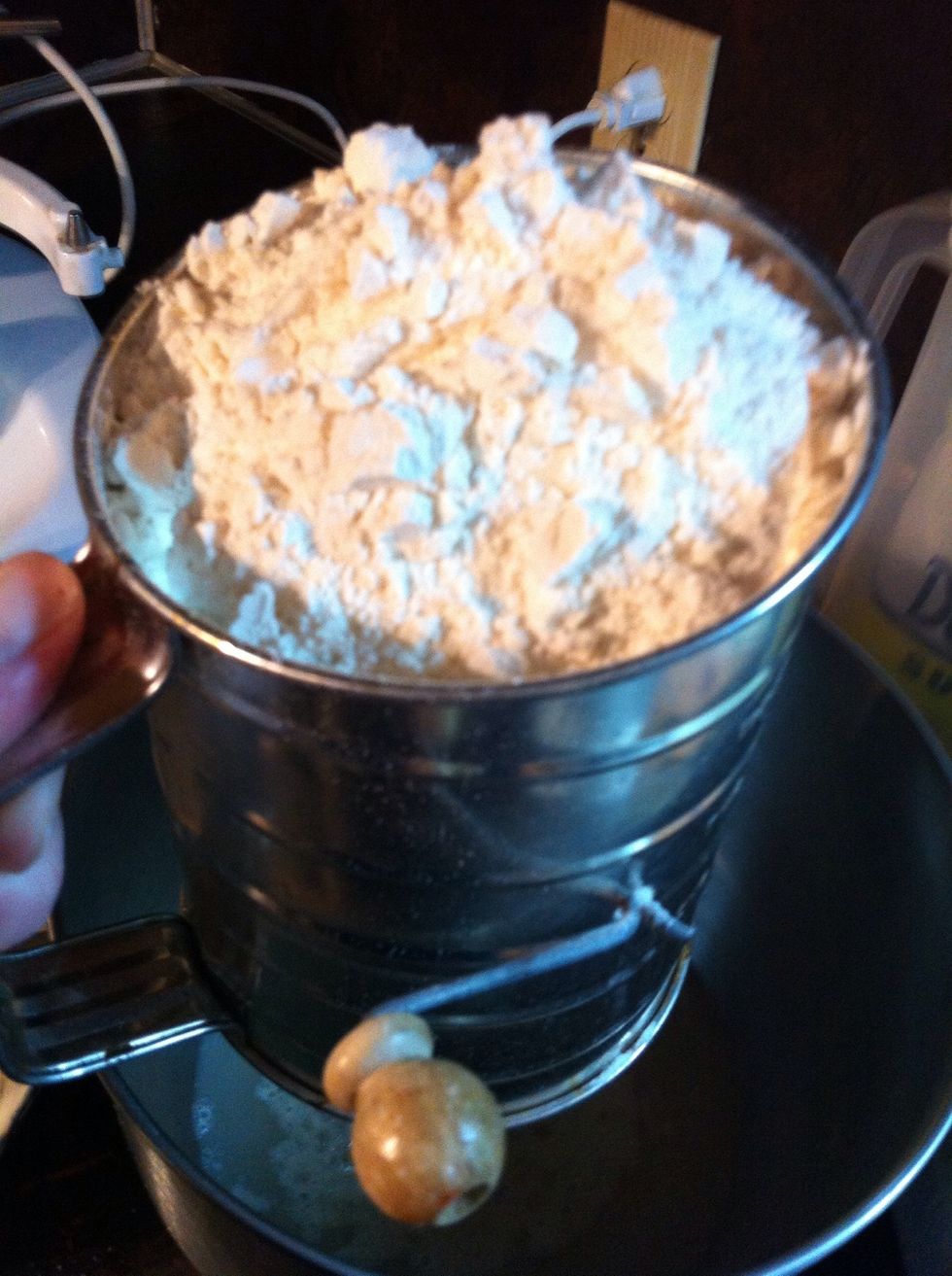 Add 5 1/2 cups all purpose flour to yeast mix.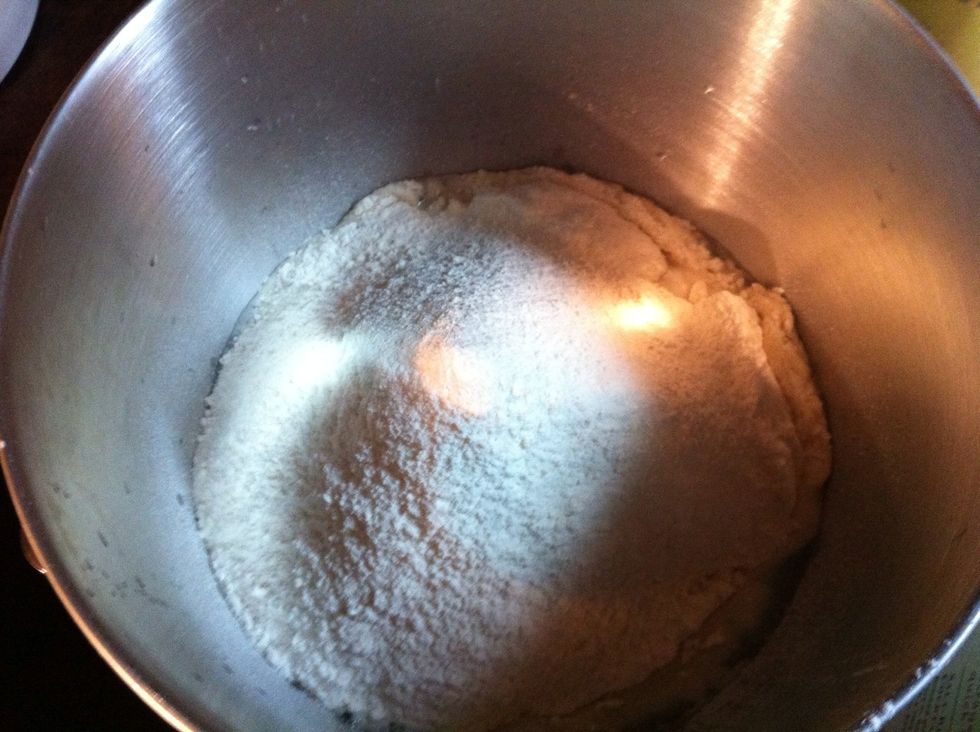 See how fine?
After the flour, add 1 Tablespoon of Kosher salt.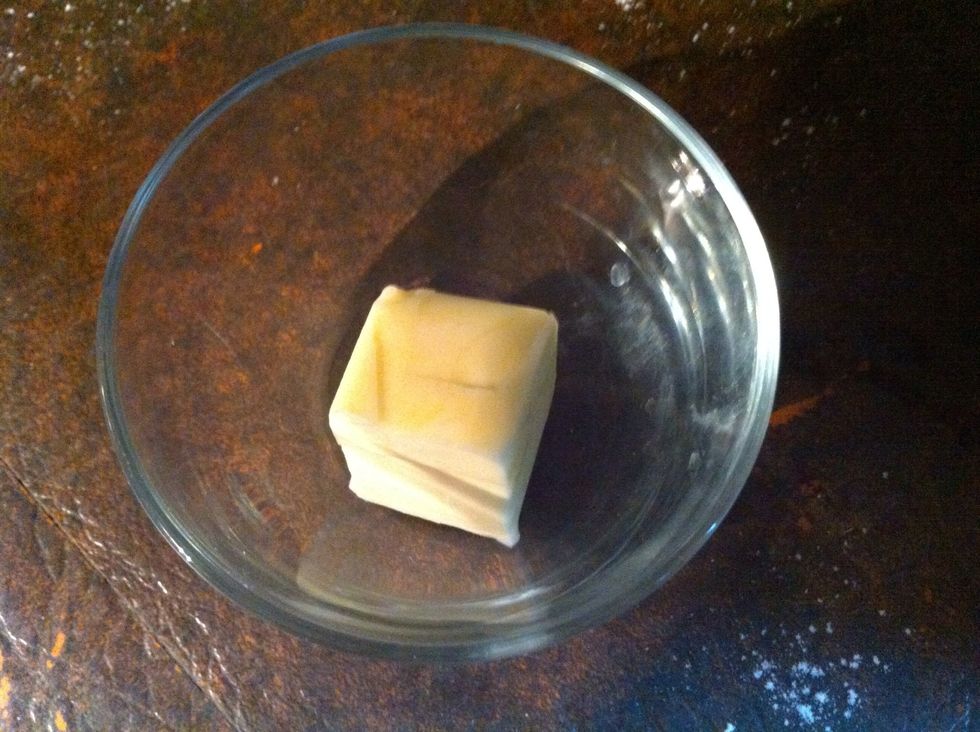 Grab 2 Tablespoons of Softened Butter.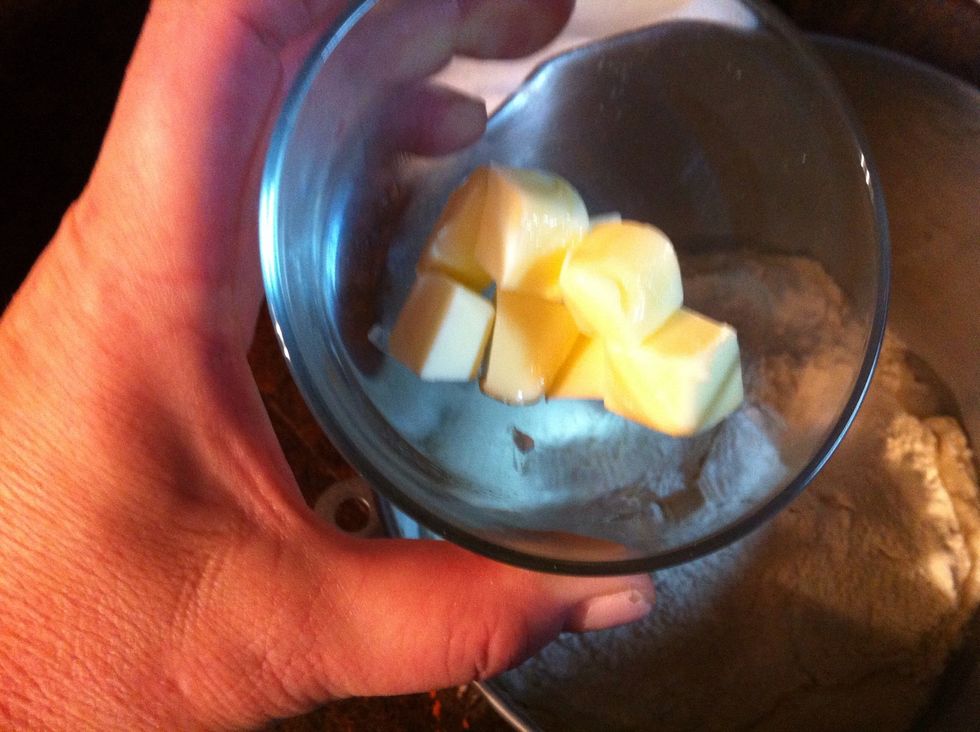 Cut it up into cubes.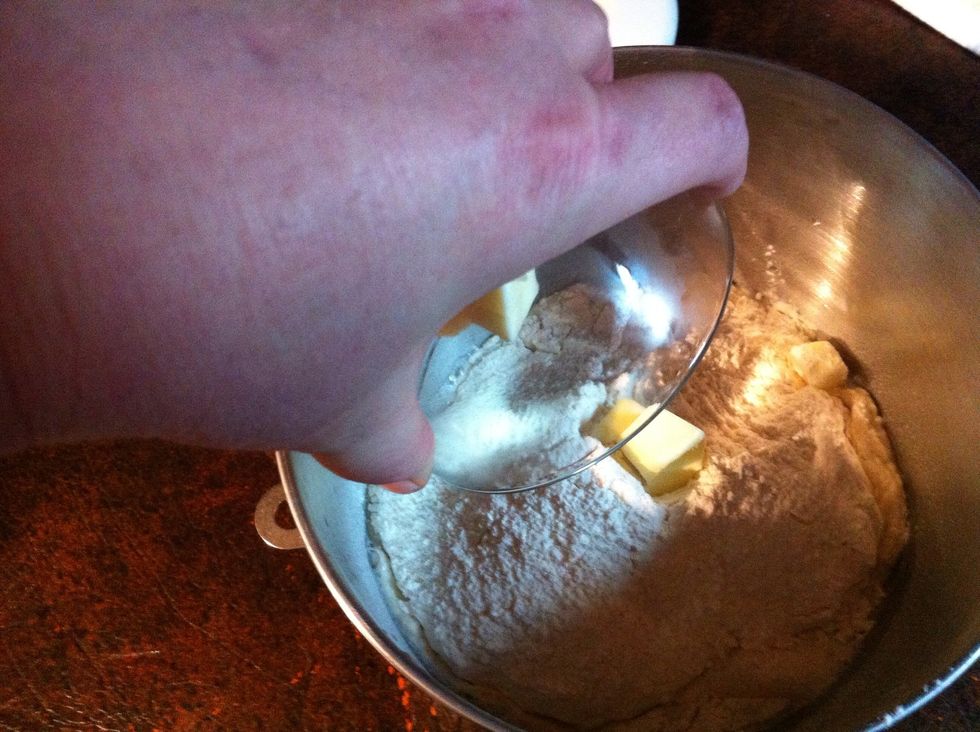 Add to mix.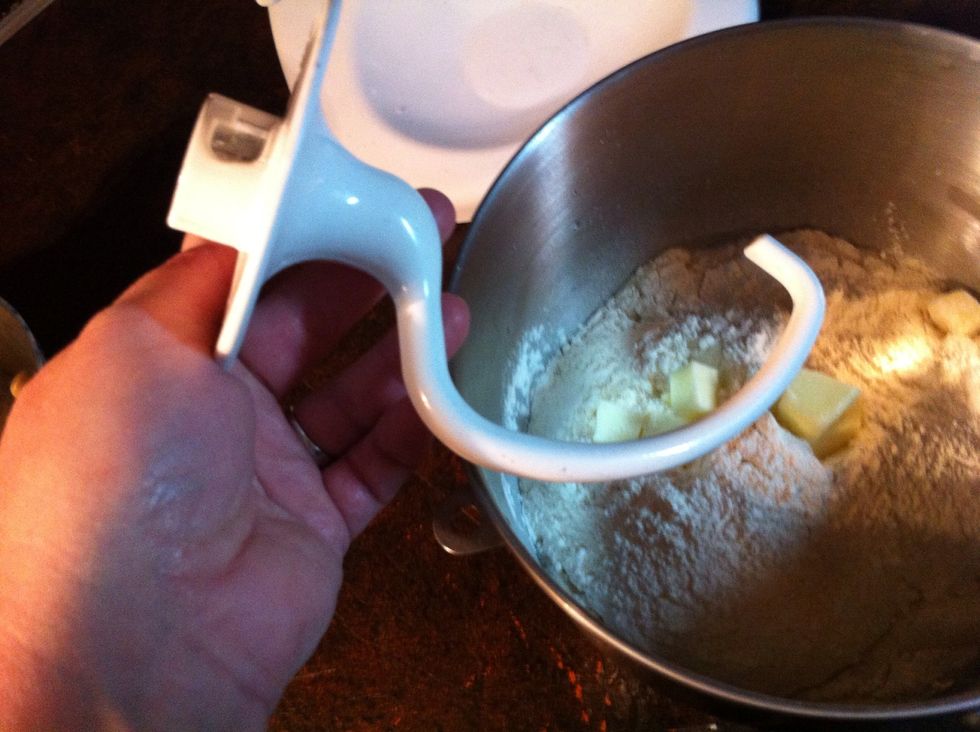 Grab the dough hook.
Put in place on your mixer.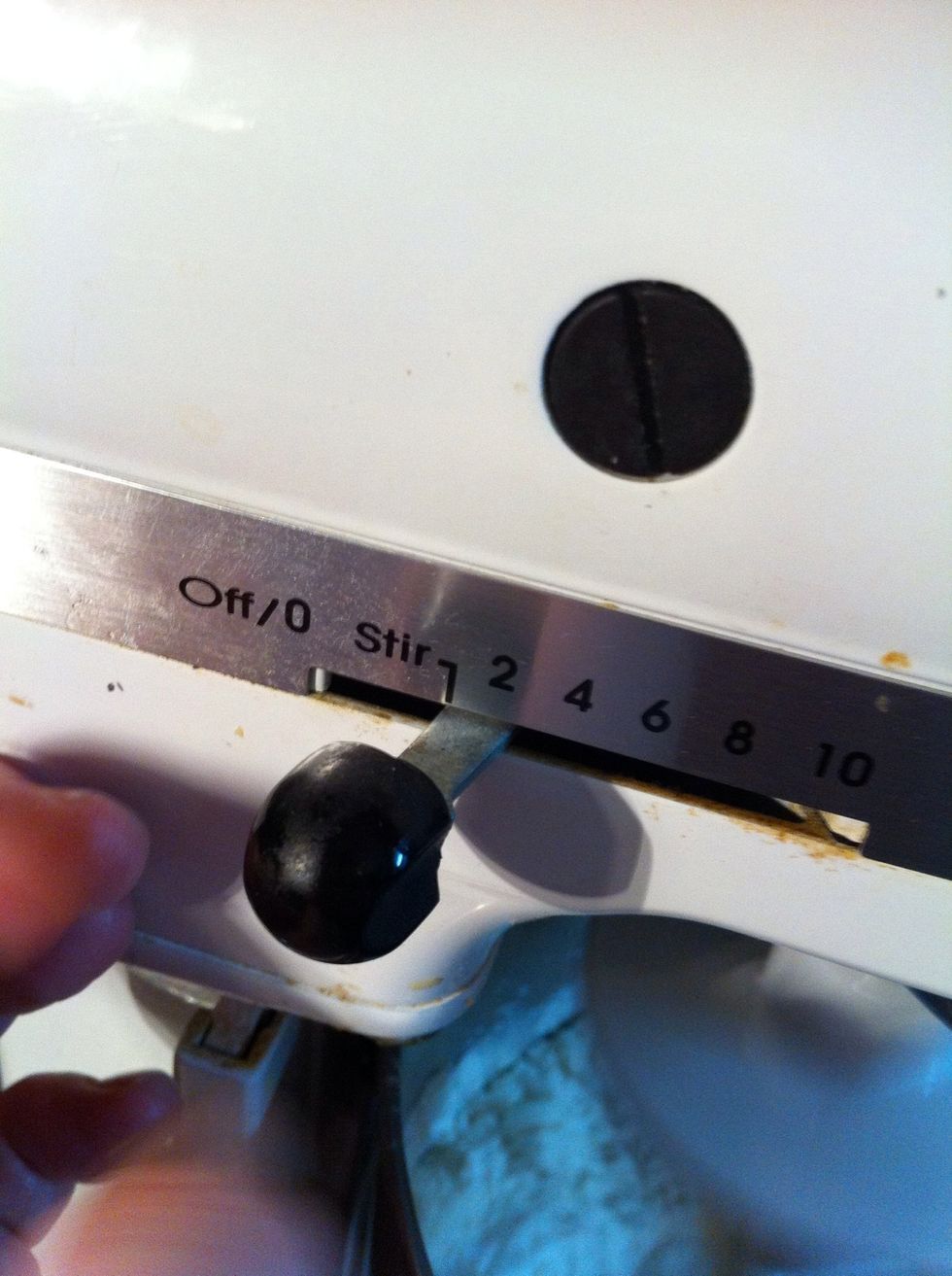 On the lowest. Start to mix.
Knead for at least 5 min.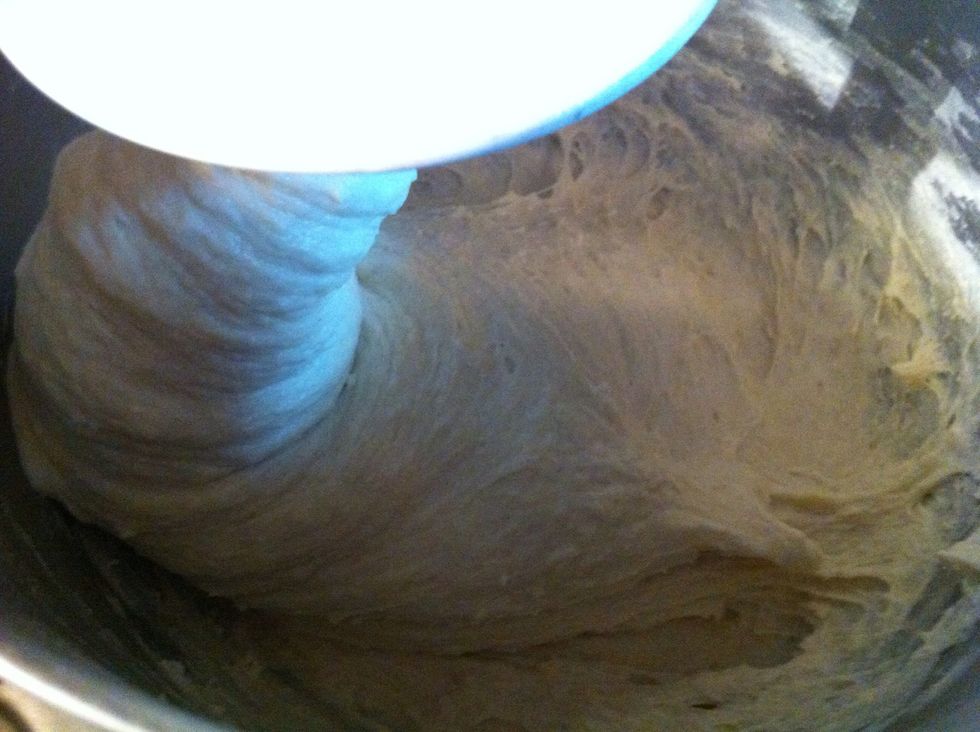 See how it's sticking? Sprinkle little flour in.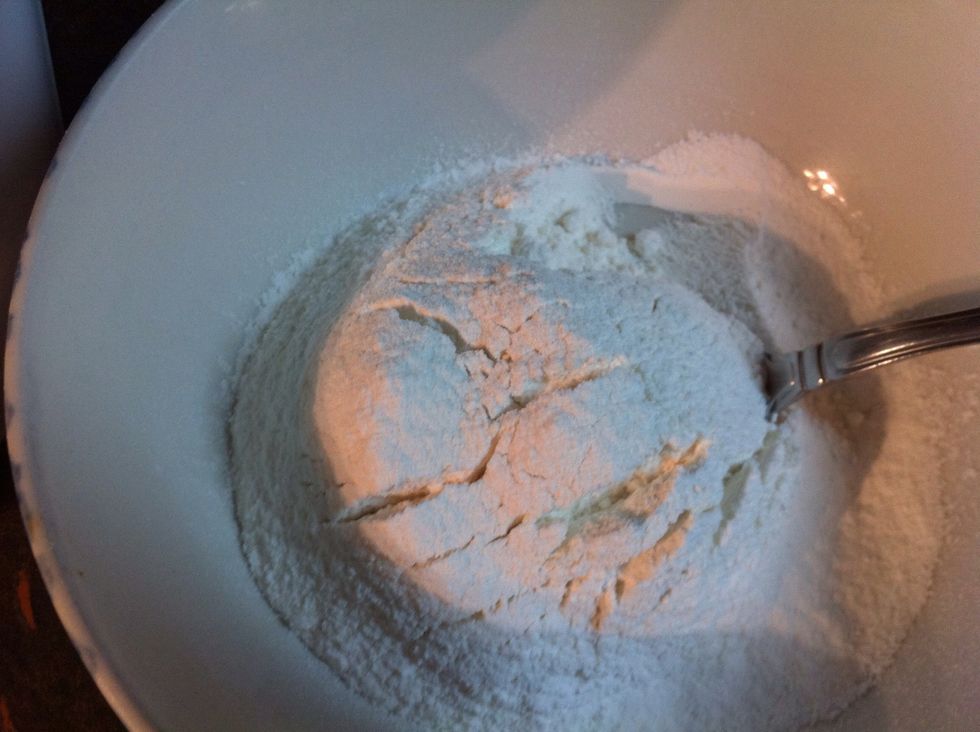 I have a half cup set aside if I needed it, already sifted.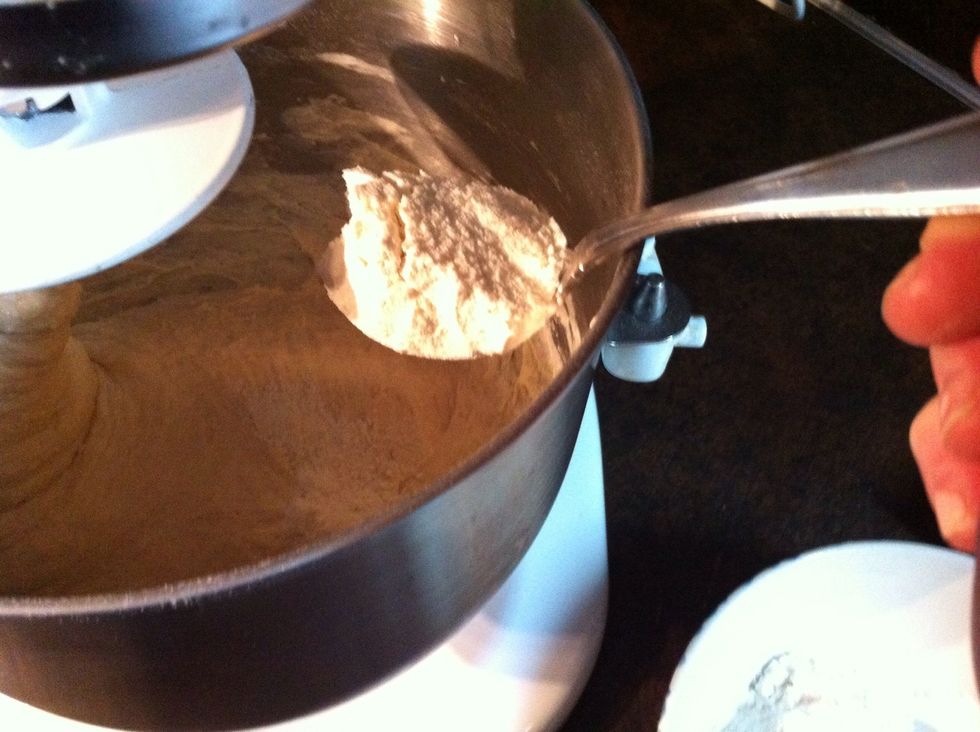 Add where need it.
See here its sticking.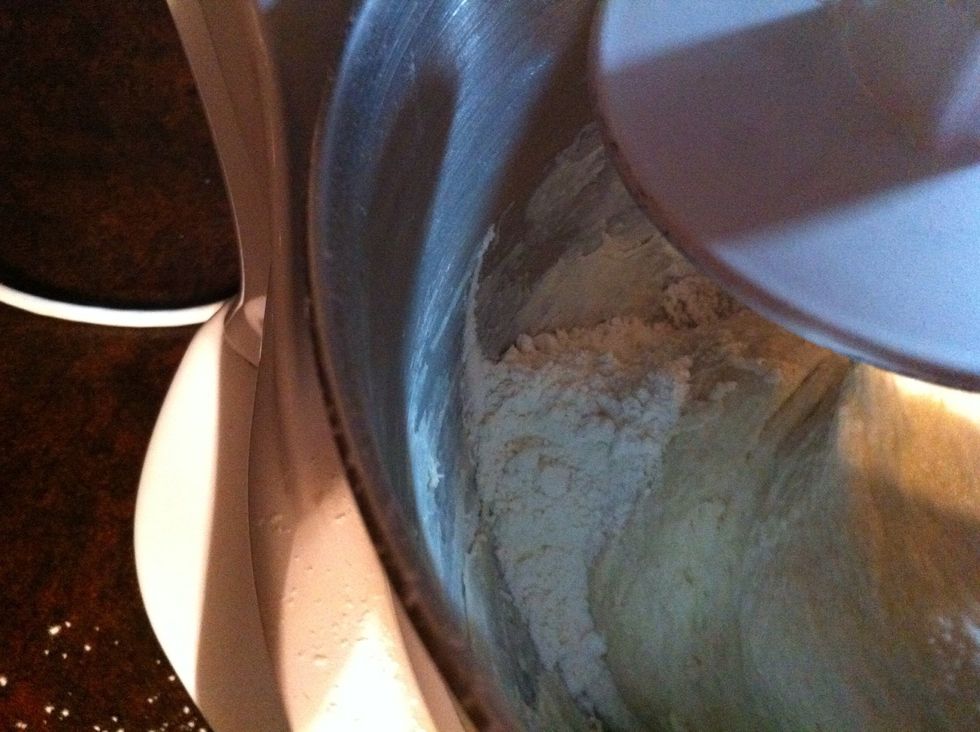 Add here.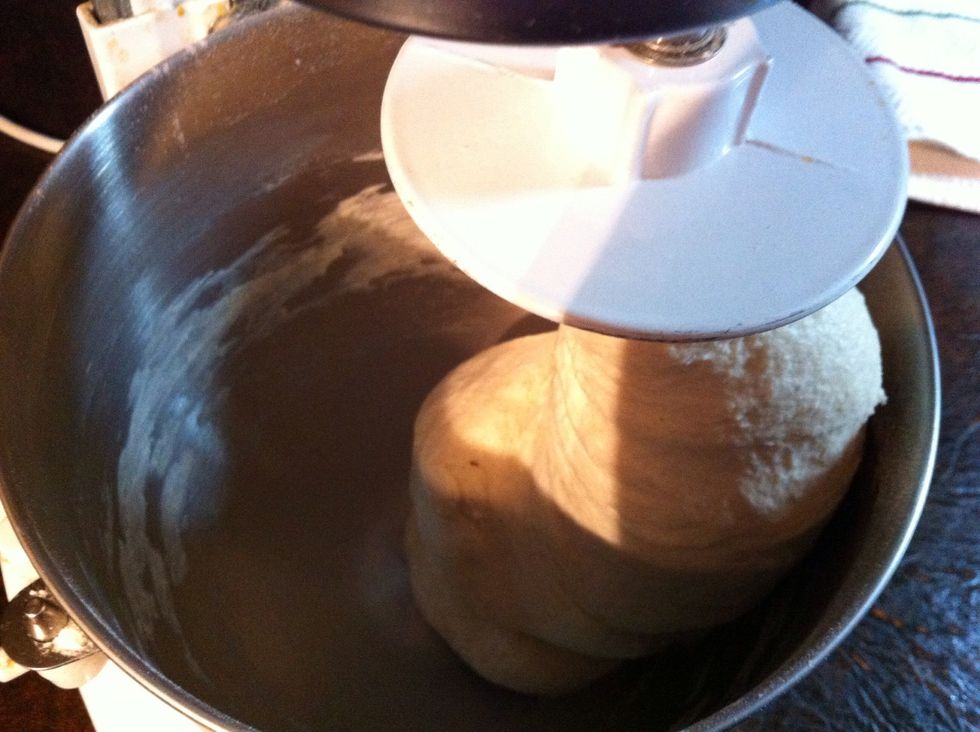 Kneading done.
Take ring off.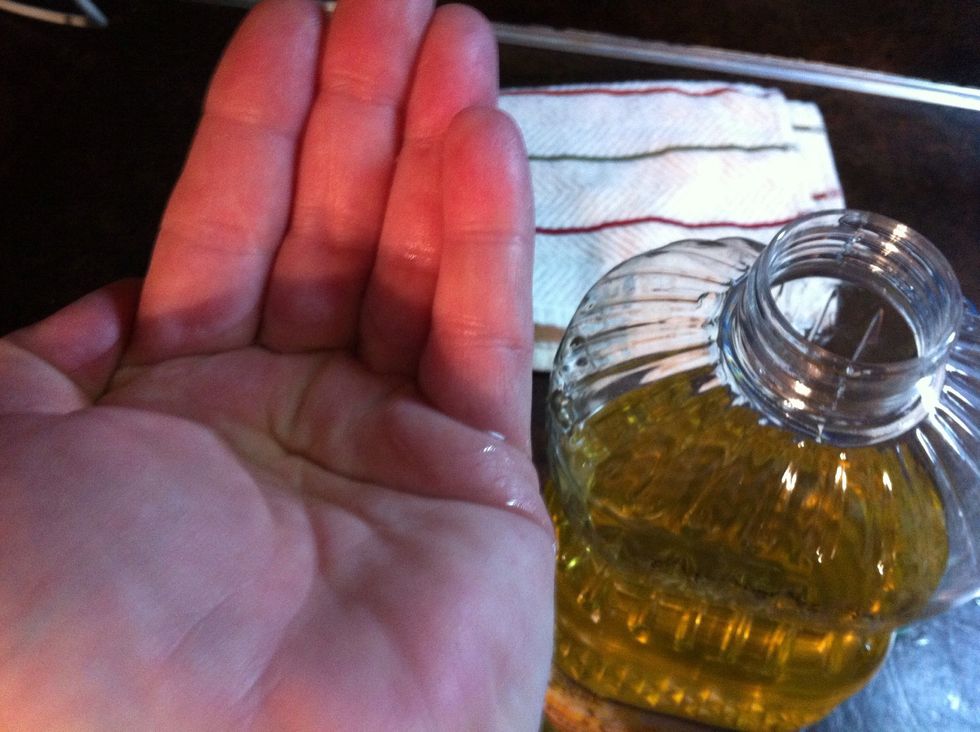 Oil up hands.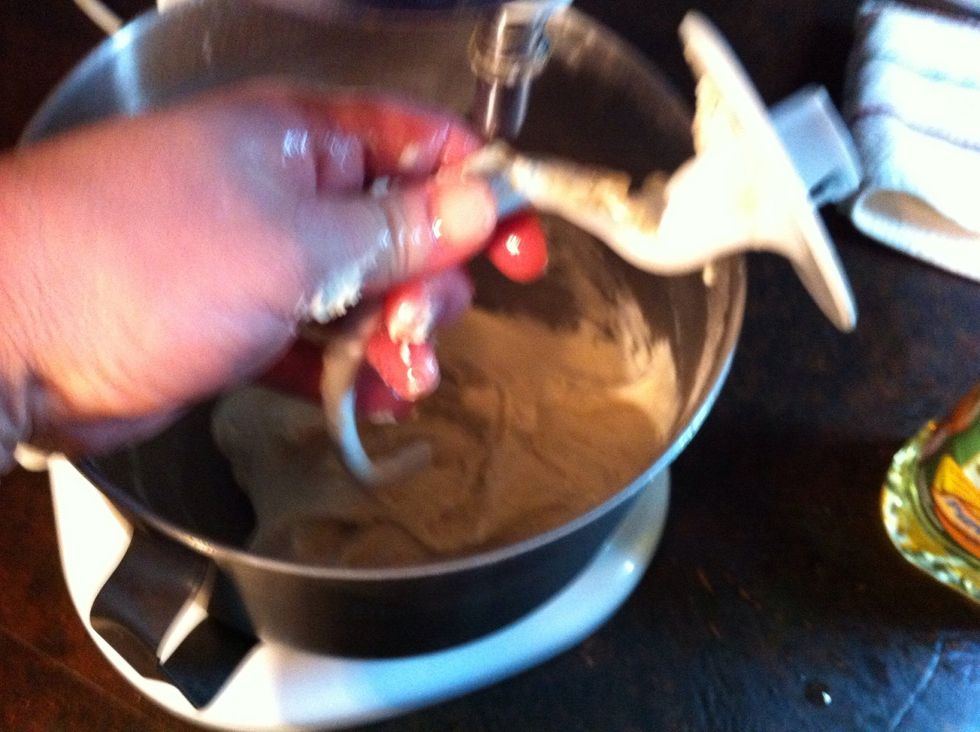 Pull dough off hook with oiled hand. Wipe oil over dough formed into ball.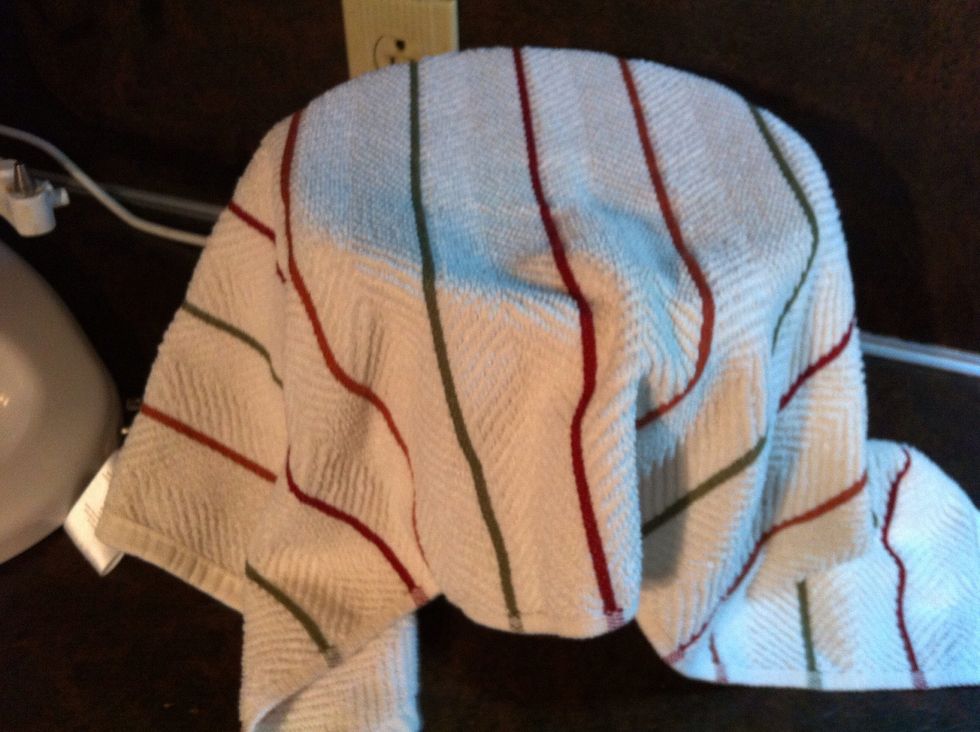 Cover for 1 hour.
Spray or oil pans.
After 1 hour see how much it raised?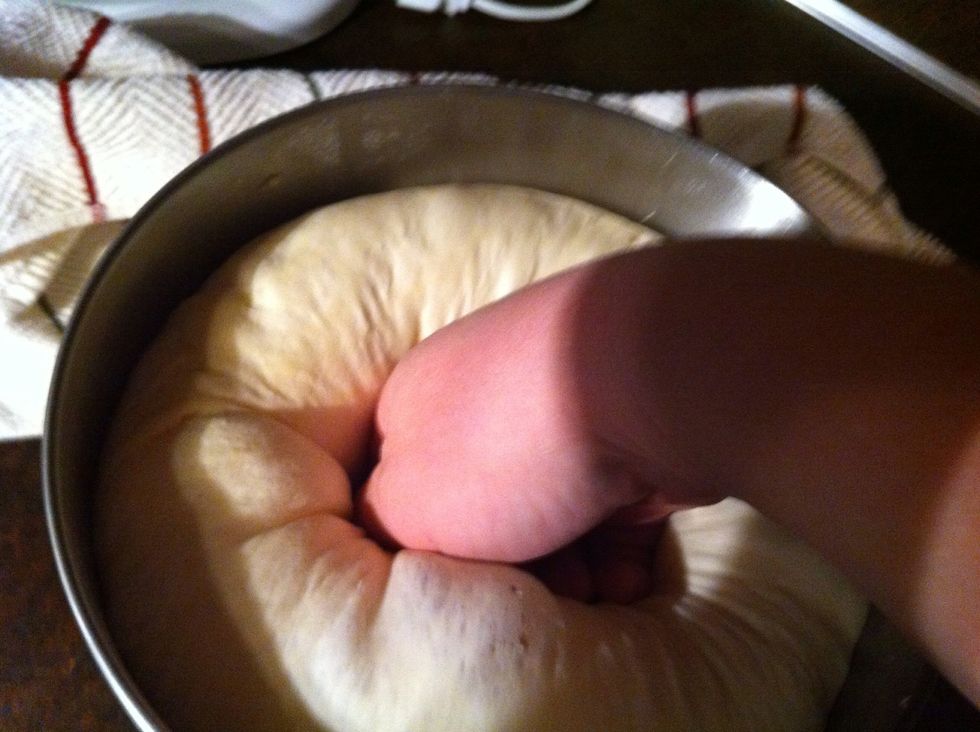 Punch air out.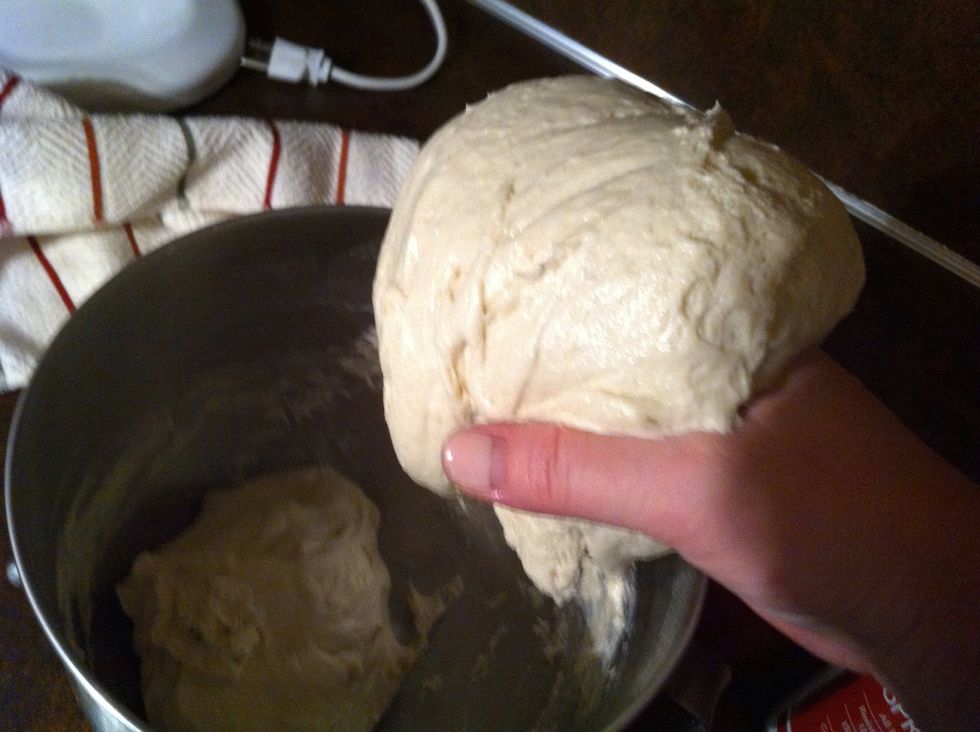 Divide in half.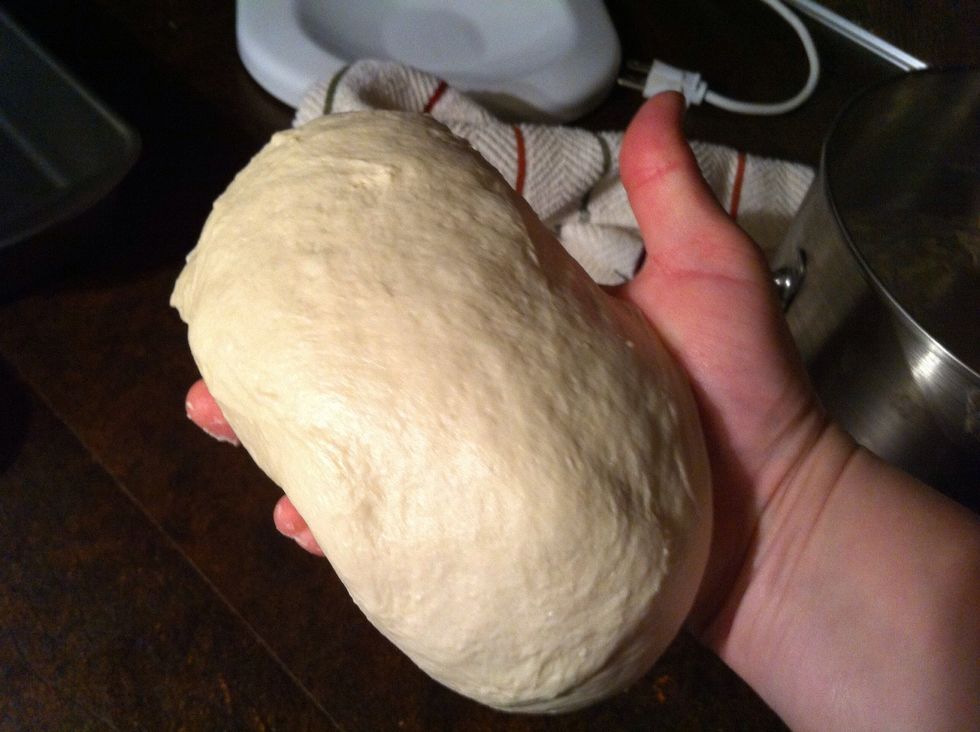 Form into loaf.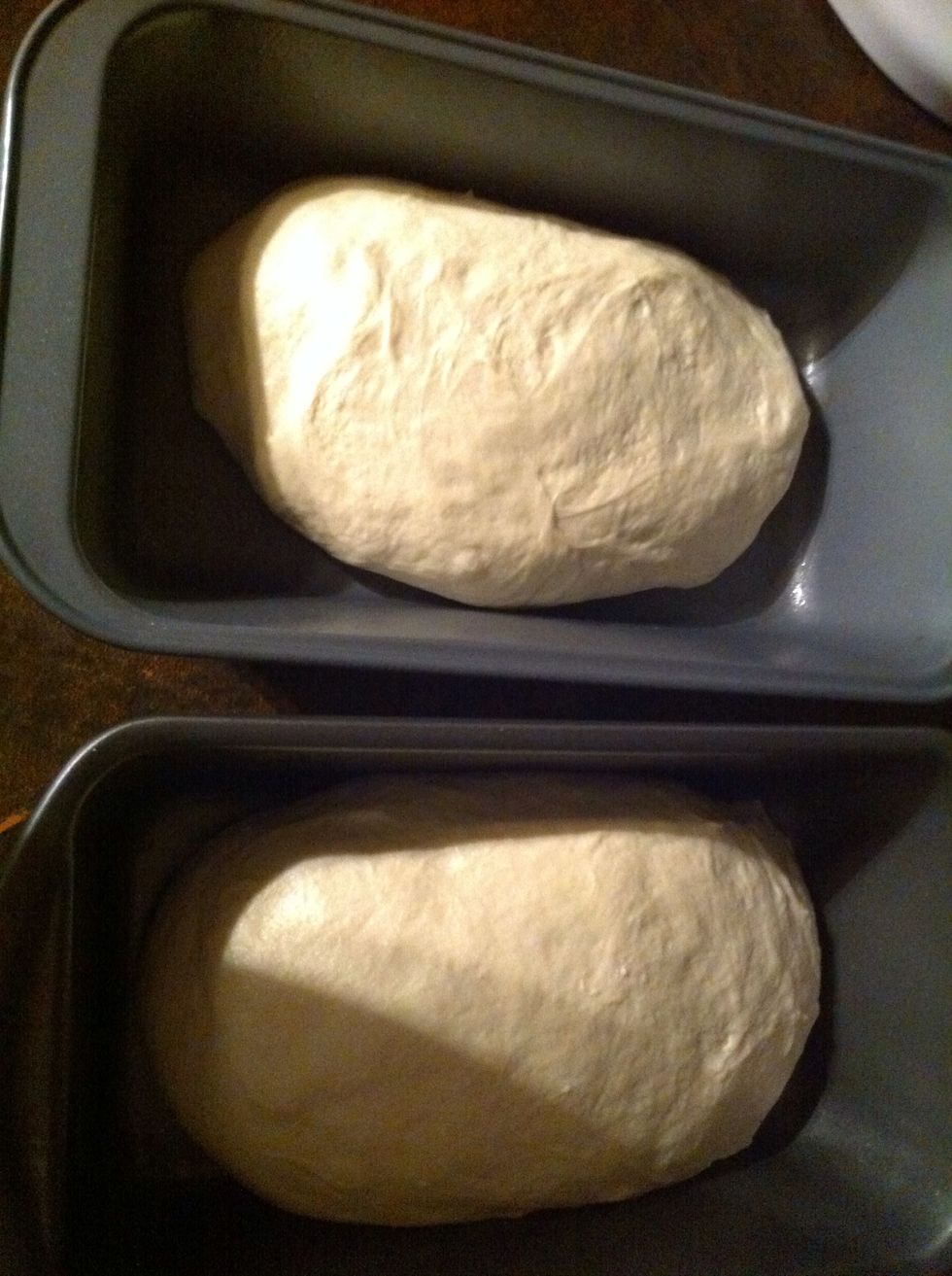 Place in pans.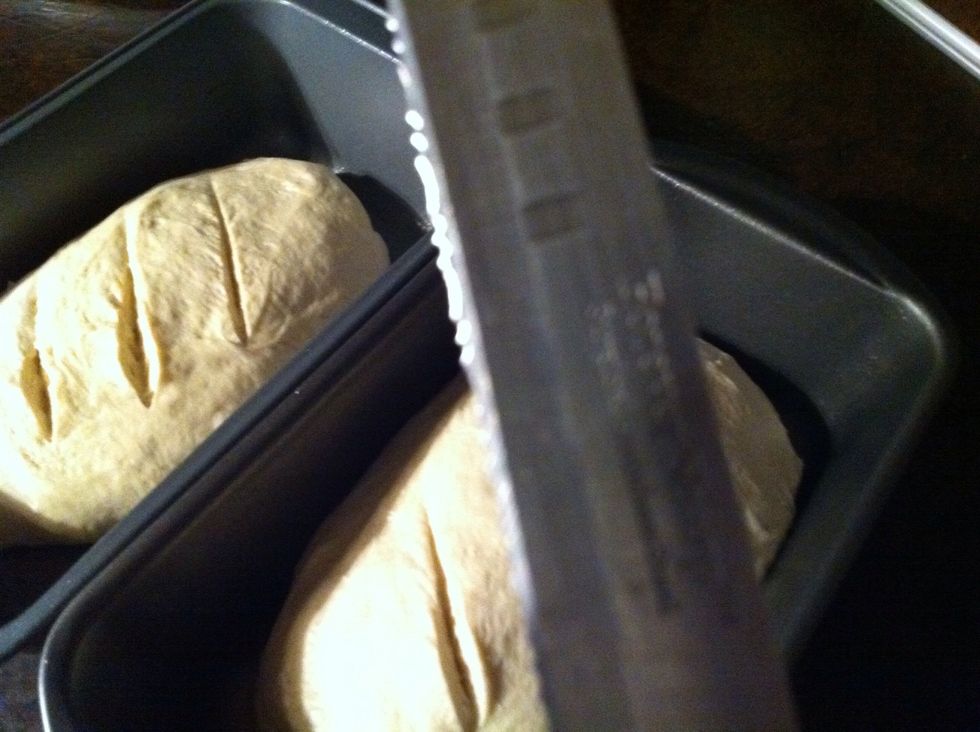 With a serrated knife, make cross marks in top.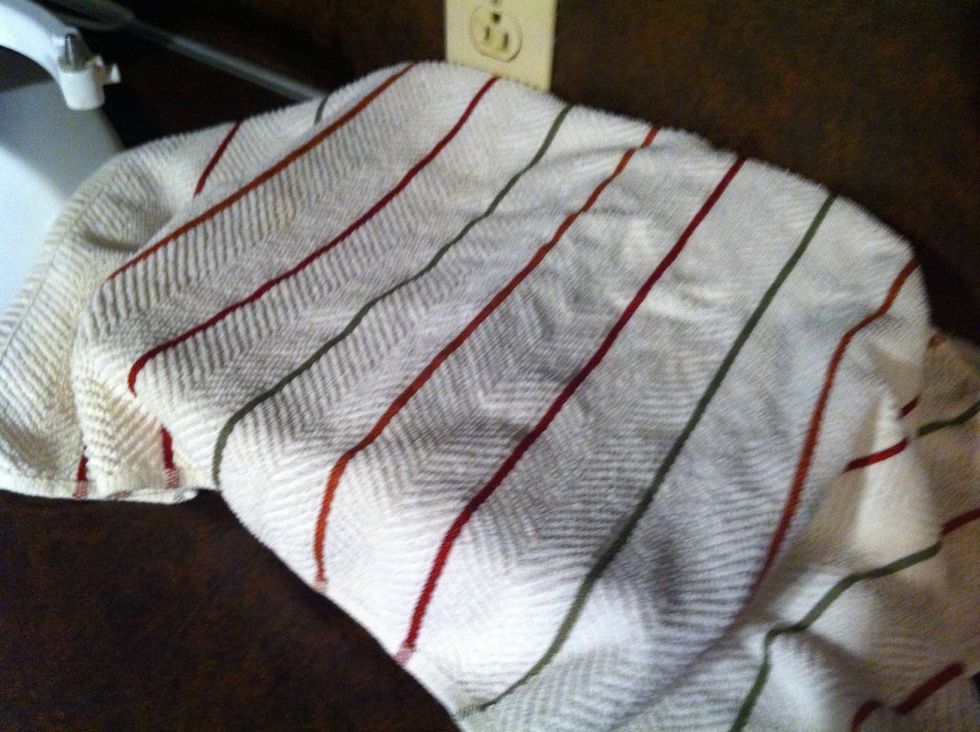 Cover 1 hour.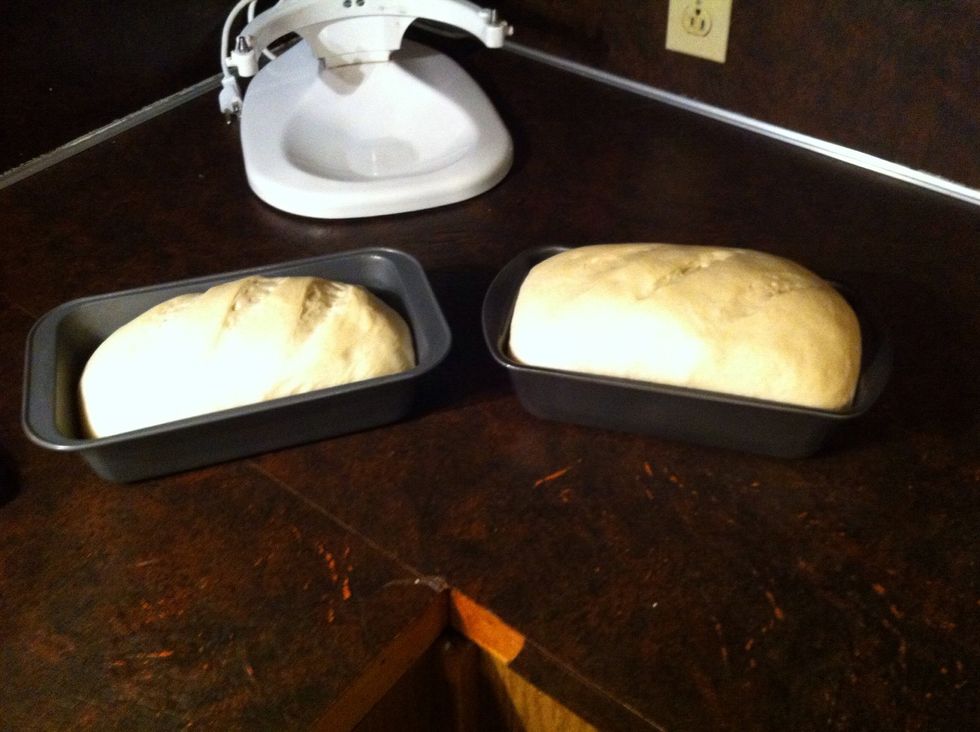 See how loafs have raised? Time to bake.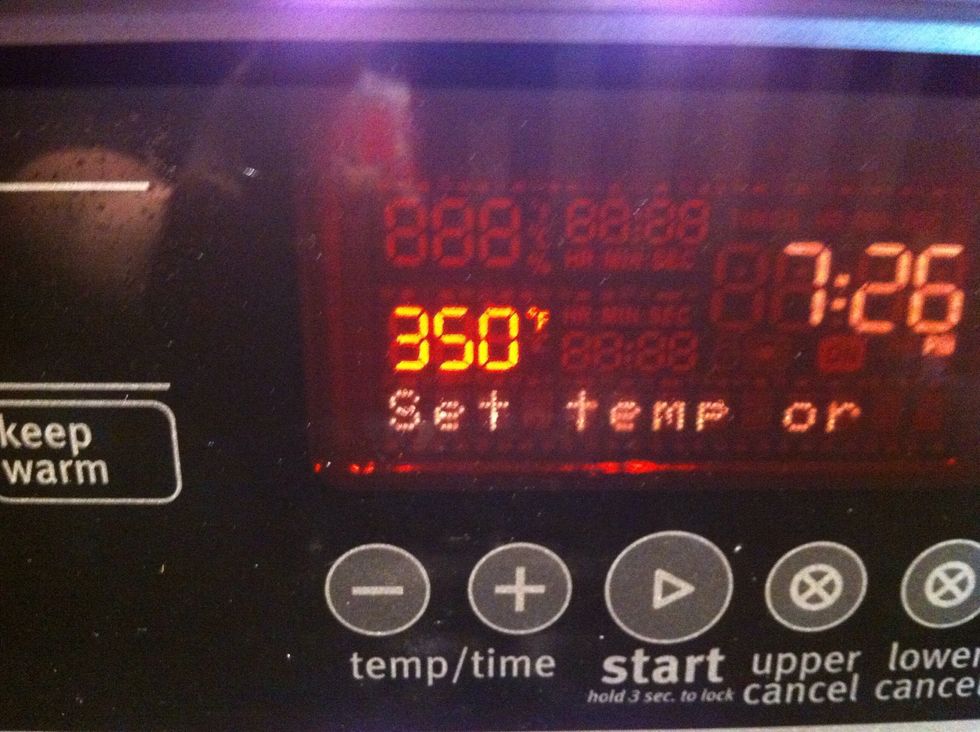 Preheat 350 degrees.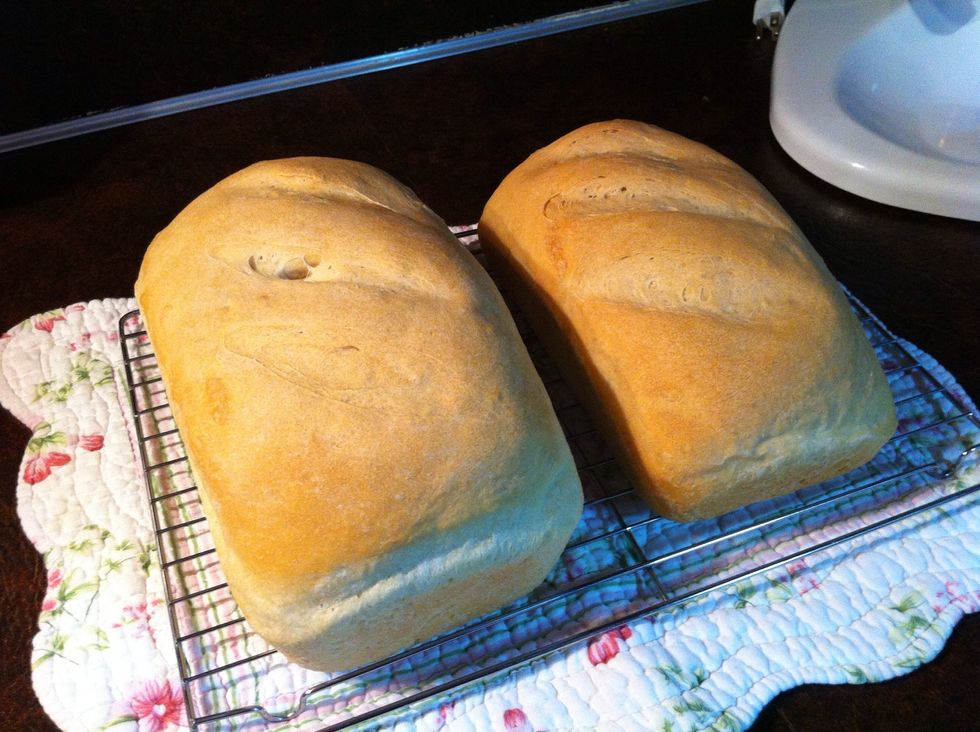 Bake 30-45 min. Allow to set in pan 5 min. Then place on wire rack to finish cooling.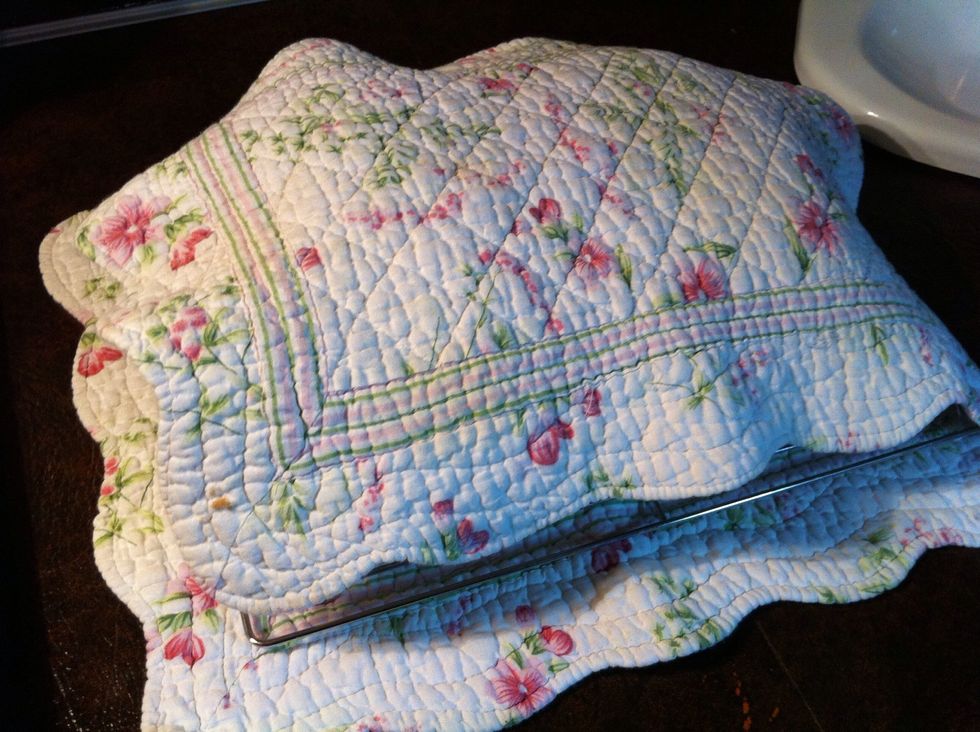 Cover and cool.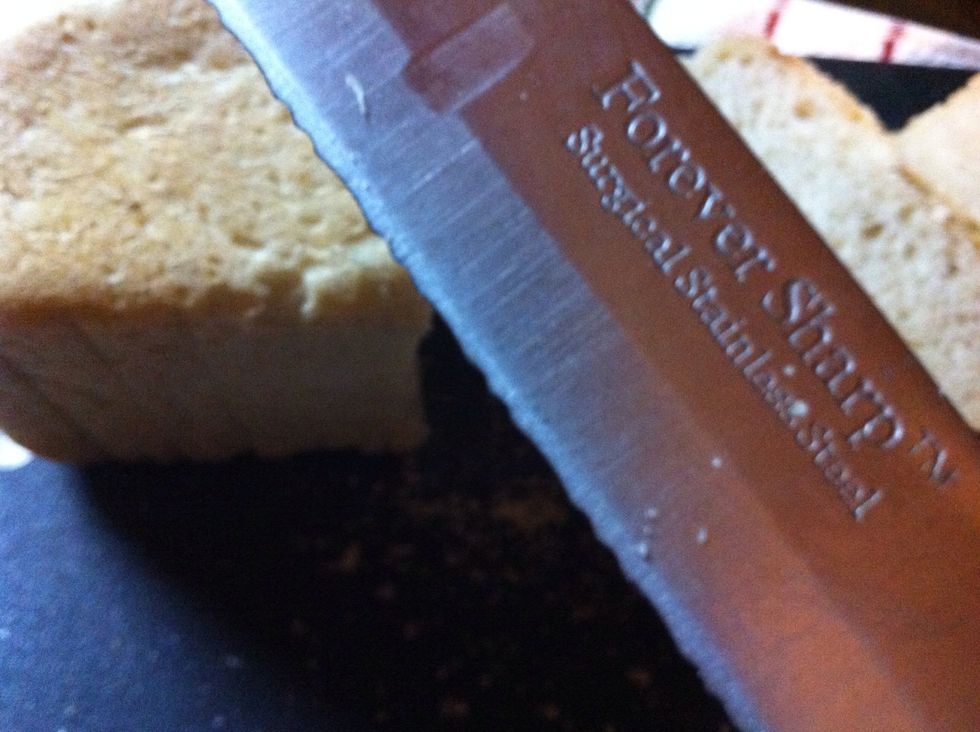 When bread is cool, grab a knife with minimal serrated edge to slice the bread. Knives with too deep serration makes jagged cuts.
Slice it up on your cutting board on its side into sandwich size slices.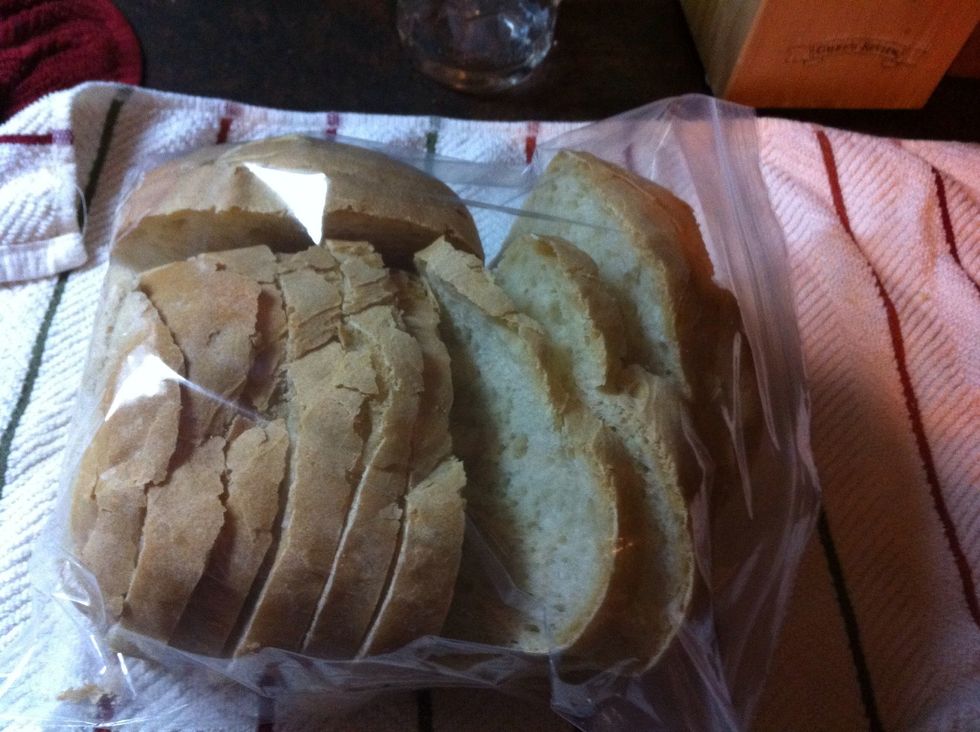 Place into large baggie.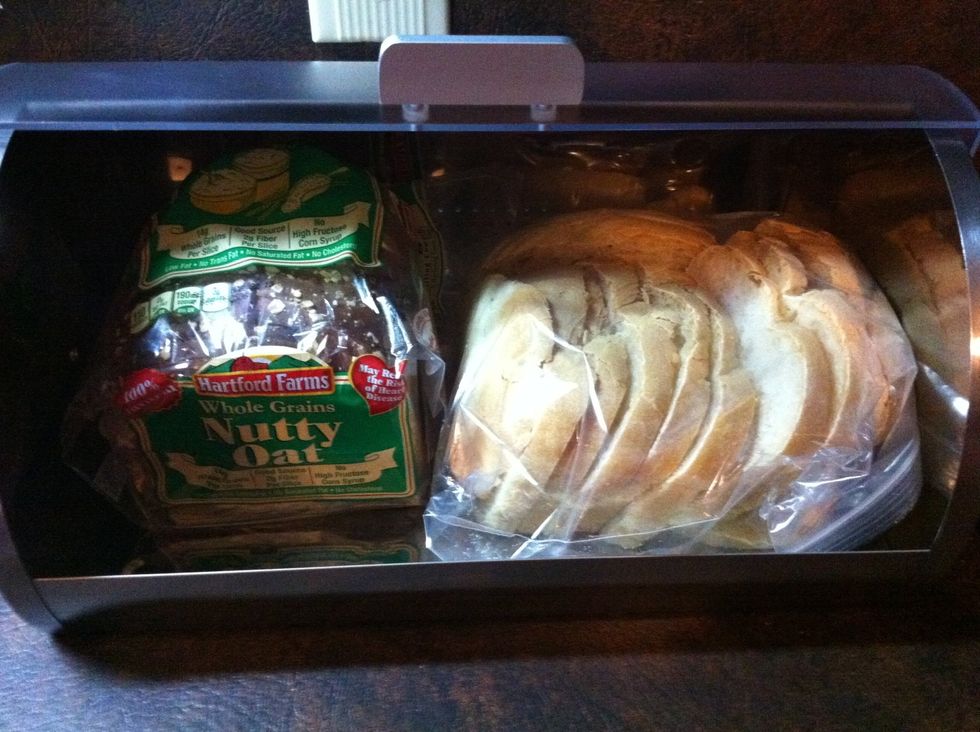 And into the bread box with the whole grain bread that the kids refuse to eat. ;)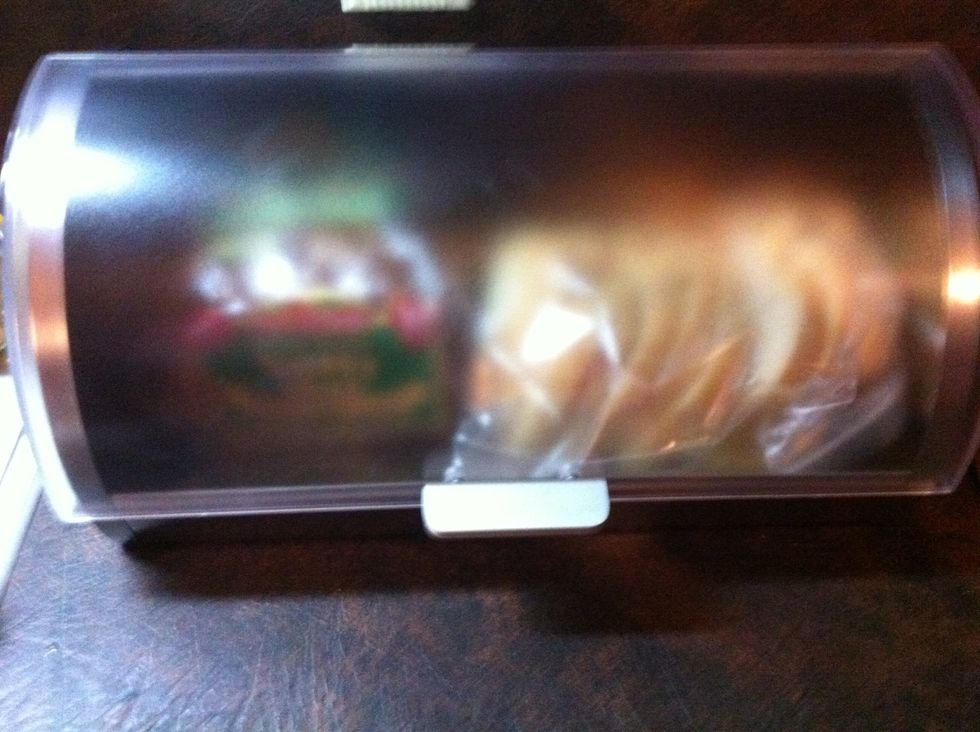 And there you have it. Homemade, good for you, white sandwich bread. Enjoy!
2.0c Warm Water
2.0Tbsp Sugar
1.0Tbsp Yeast
1/2c All Purpose Flour
1.0Tbsp Kosher Salt
2.0Tbsp Softened Butter
Lucy Hudnall
If you can't explain it to a 6 year old, you don't understand it yourself. -Albert Einstein