Put the warm water in a large bowl and sprinkle the yeast over it.Stir the yeast in well.Add in 1 cup of flour.
Mix it all together well, seal the top with a layer of plastic wrap and place everything in a warm spot for about 30 minutes.
Soak the Sultana raisins in warm water to soften them and set them aside. After 30 minutes, the mixture should be nice and bubbly.
Add 1/2 cup of water, 1/3 cup of wine, and 1/3 cup of olive oil to the bubbly yeast mixture Stir it all together. Mix 1 cup of flour into the bubbly yeast mixture along with 2 tsps of salt.
Add in the rest of the flour, raisins and rosemary. Beat it together until you have a soft sticky dough.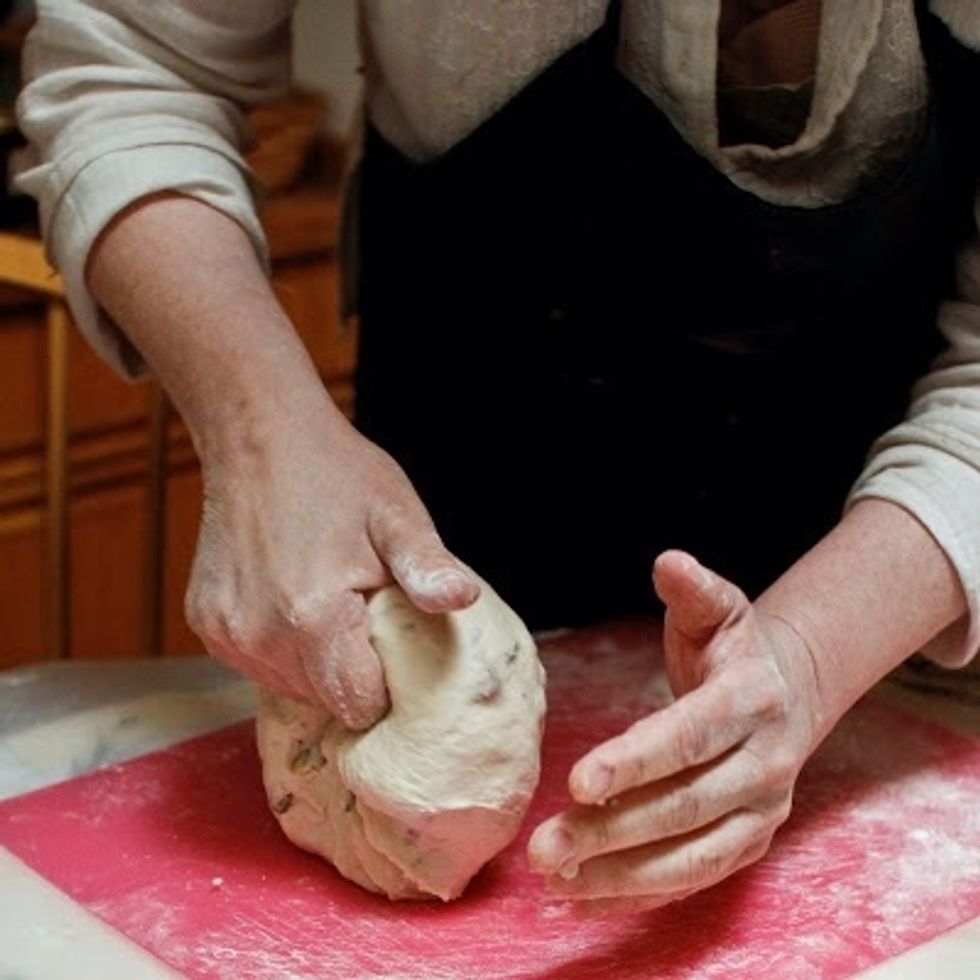 Turn the dough out on to a lightly floured board.Knead it with about 2 Tbs of flour for 6 to 8 minutes until it's silky and smooth.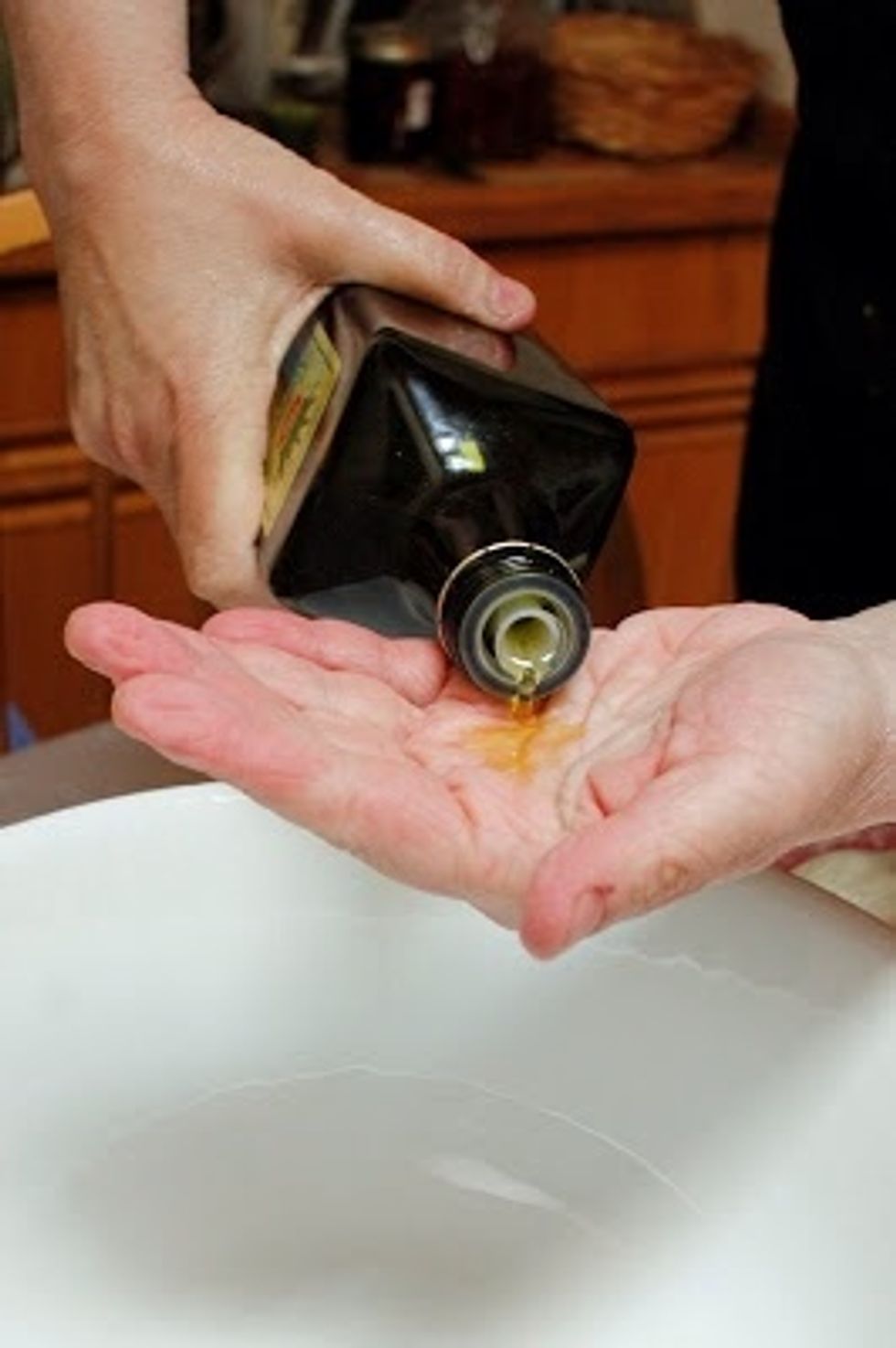 Pour some olive oil into your hand.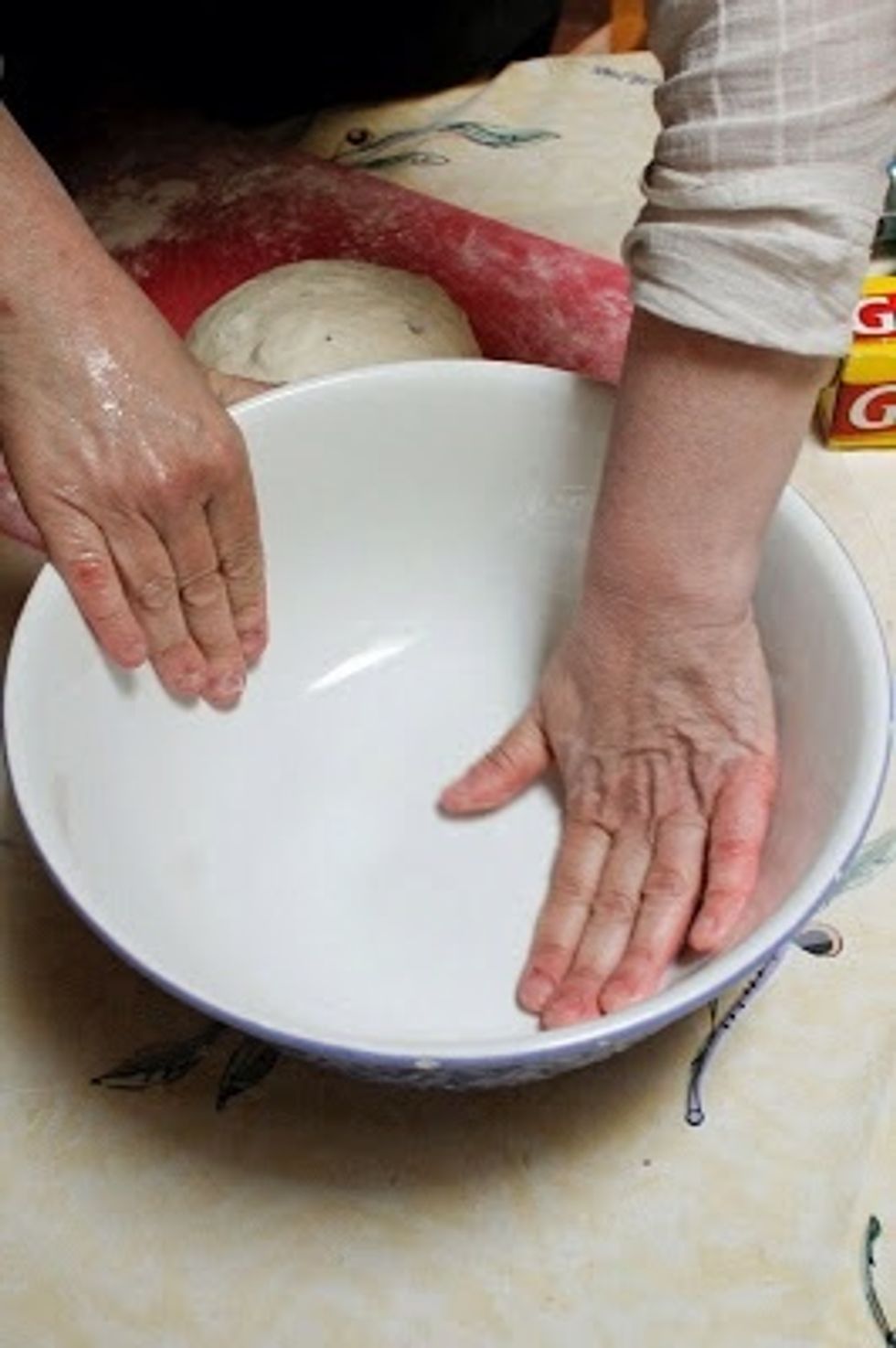 Lightly grease a large bowl with the olive oil. Rub the oil around the inside of the bowl.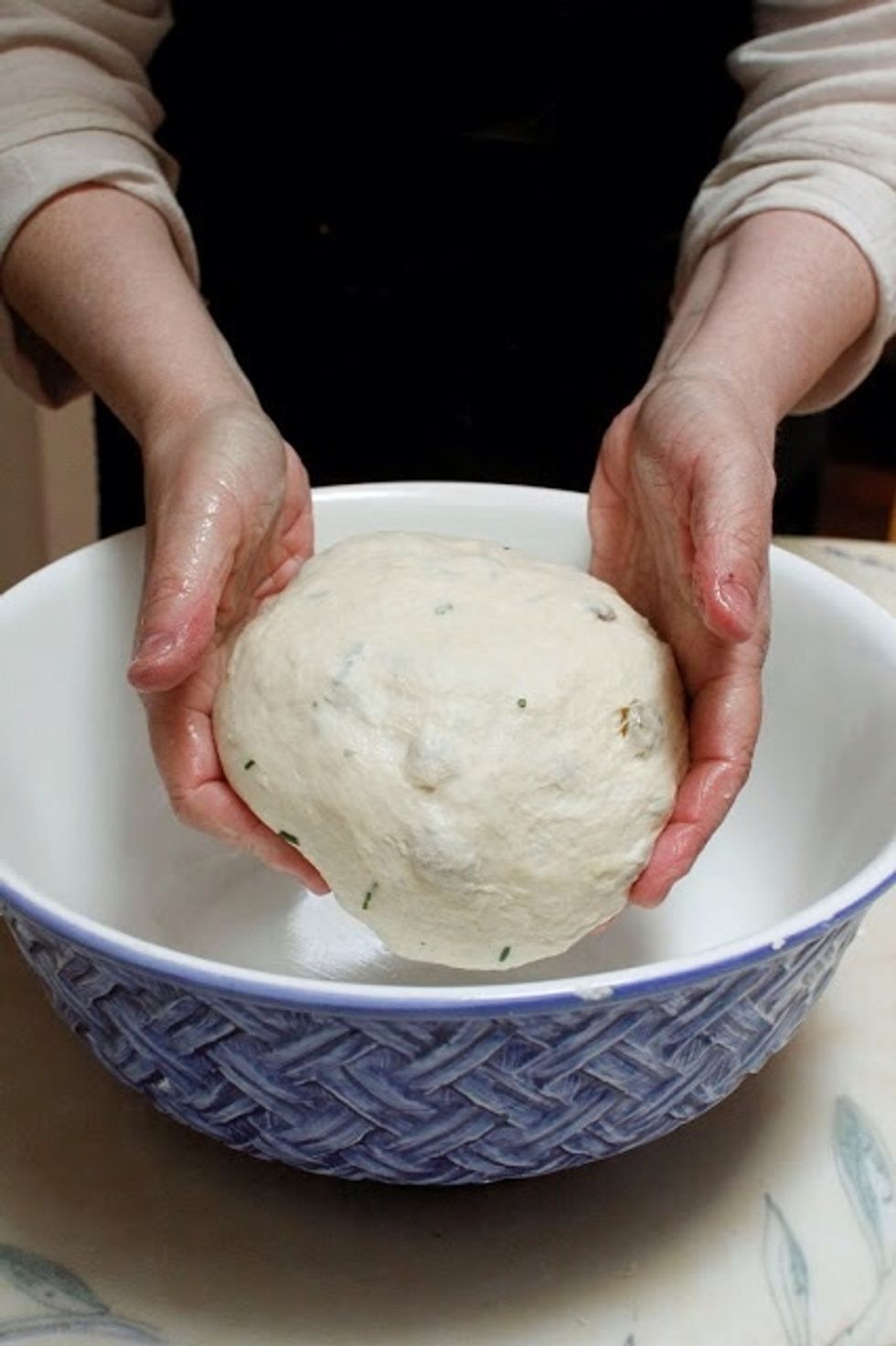 Lay the dough in the bowl and cover it tightly with plastic wrap. Set it aside in a warm place to double, this should take about 1 hour.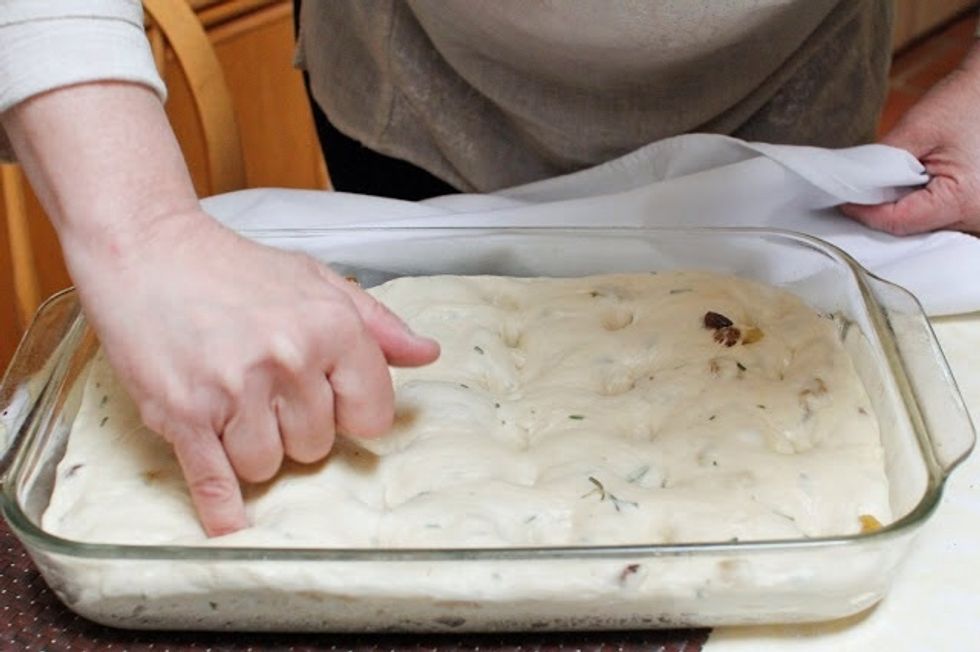 Lightly grease a long pan or casserolle with oilve oil.Take the puffy, bubbly dough out of the bowl. Stretch the focaccia dough in the pan and dimple it with your knuckles.
Drizzle oilve oil over the dough in the little indentations.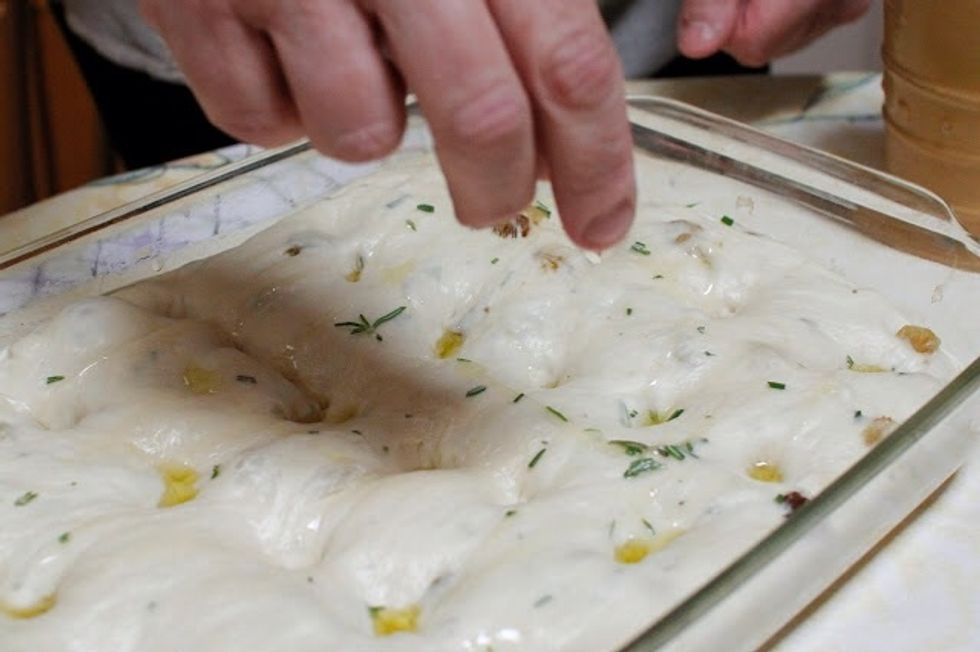 Sprinkle a bit of sugar over the top of the dough.Cover the focaccia with a tea towel and let it sit to rest again in the pan for about 45 minutes
About 30 minutes before you are going to bake the focaccia, place a rack on the lowest level.Put a pizza stone on it and preheat it to 425 degrees.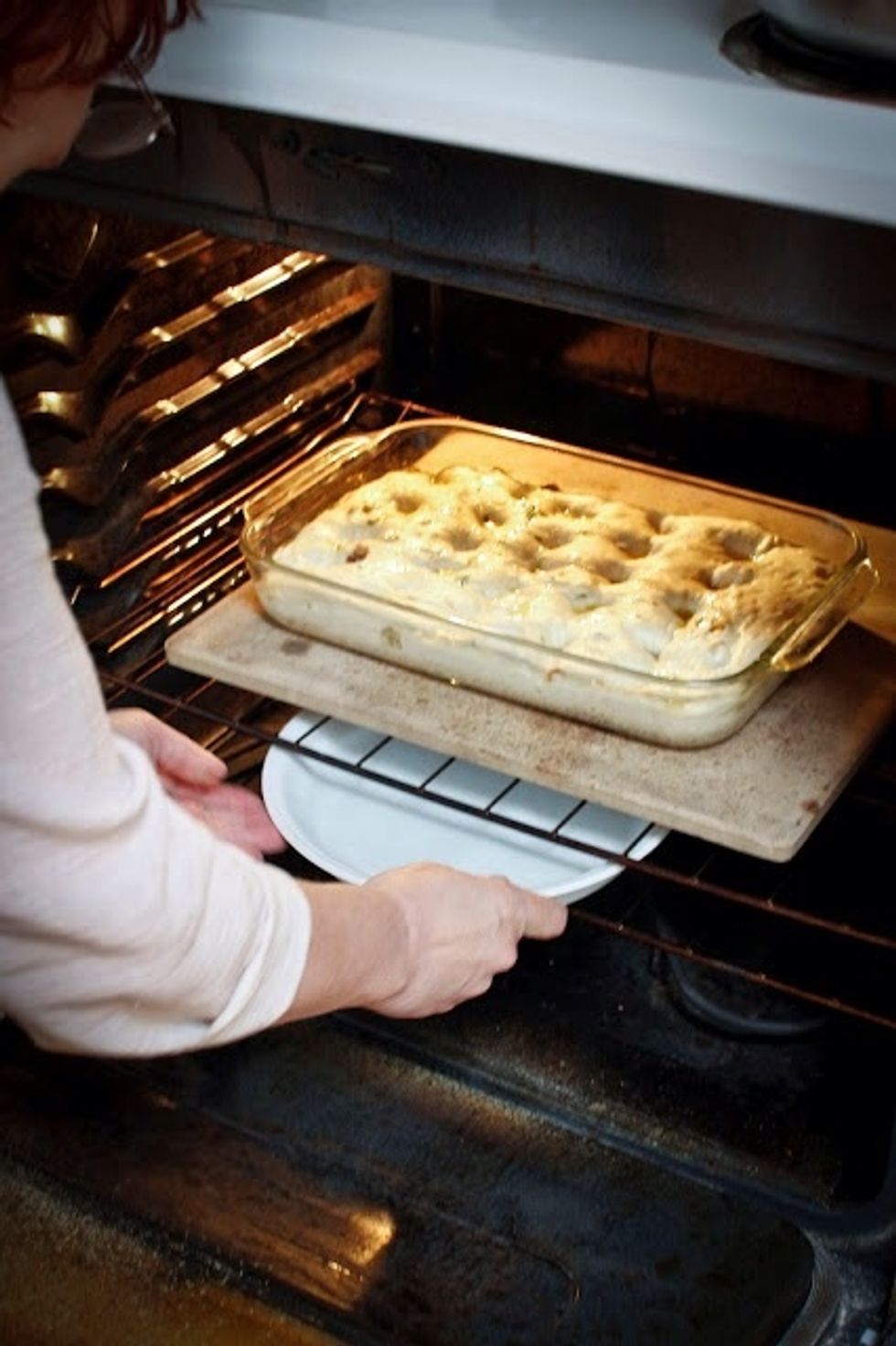 Just before baking, set a pie pan or other container of water below the pizza stone for proper moisture. Slide the focaccia into the oven.
Immediately turn down the temperature to 400 degrees and bake for about 30 minutes or until the focaccia is golden and firm to the touch. Set it on a rack to cool.
Drizzle with a tiny bit more olive oil and another pinch of sugar.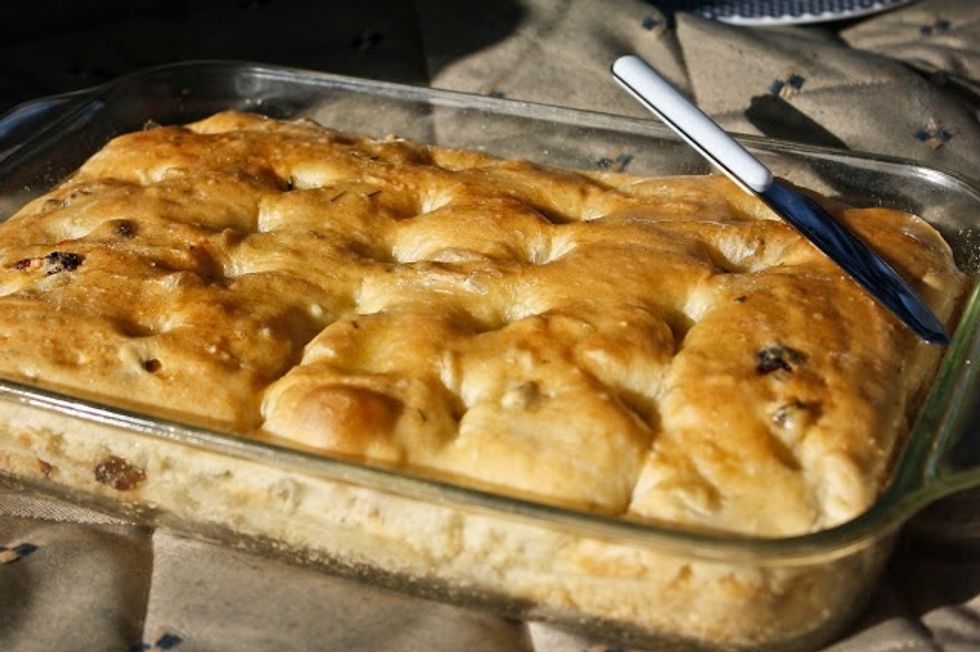 I took my focaccia down to the Sonoma Farmers Market for our friends to enjoy at our weekly picnic on the lawn.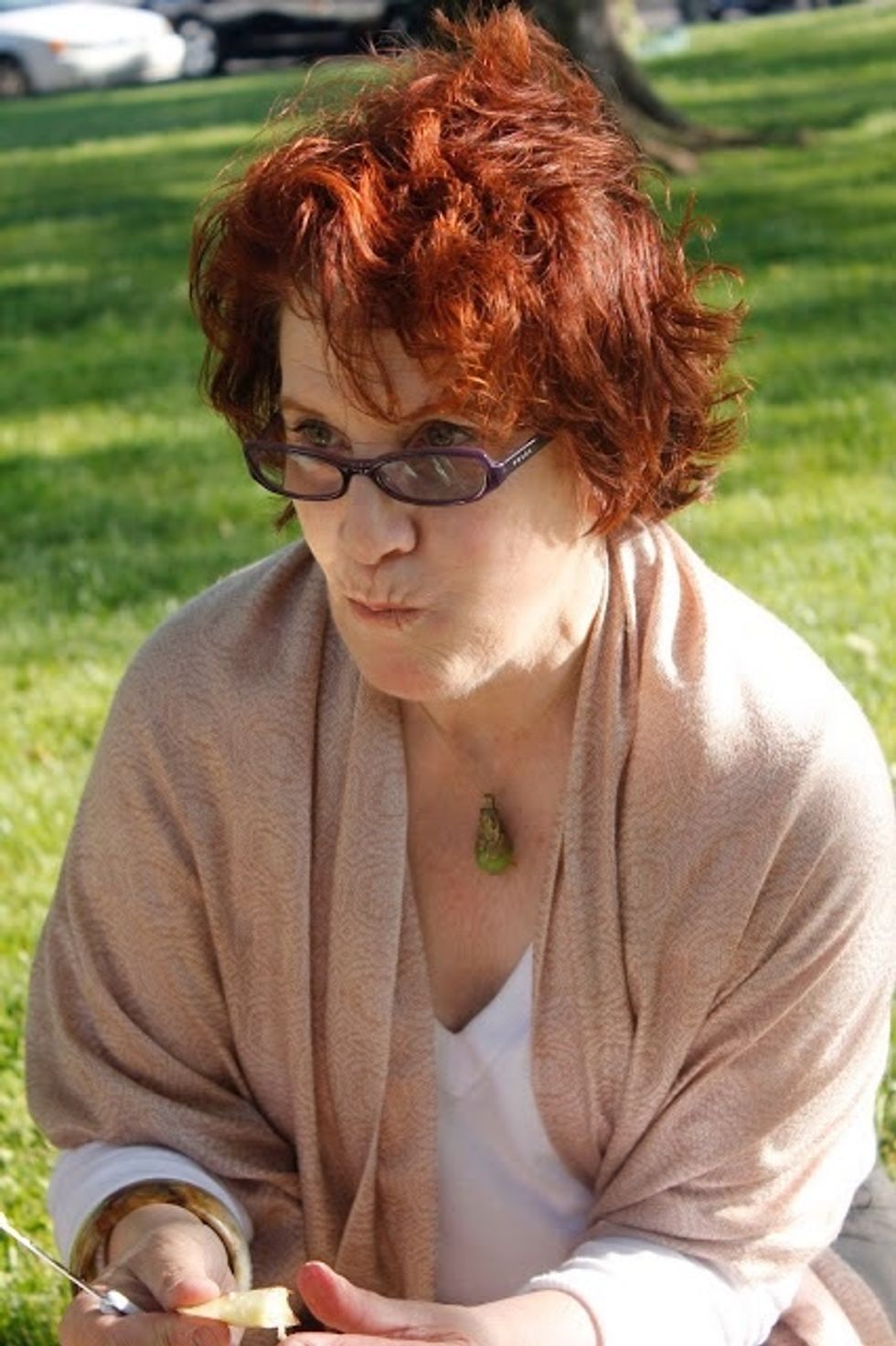 Why do people always take one's picture with one's mouth full?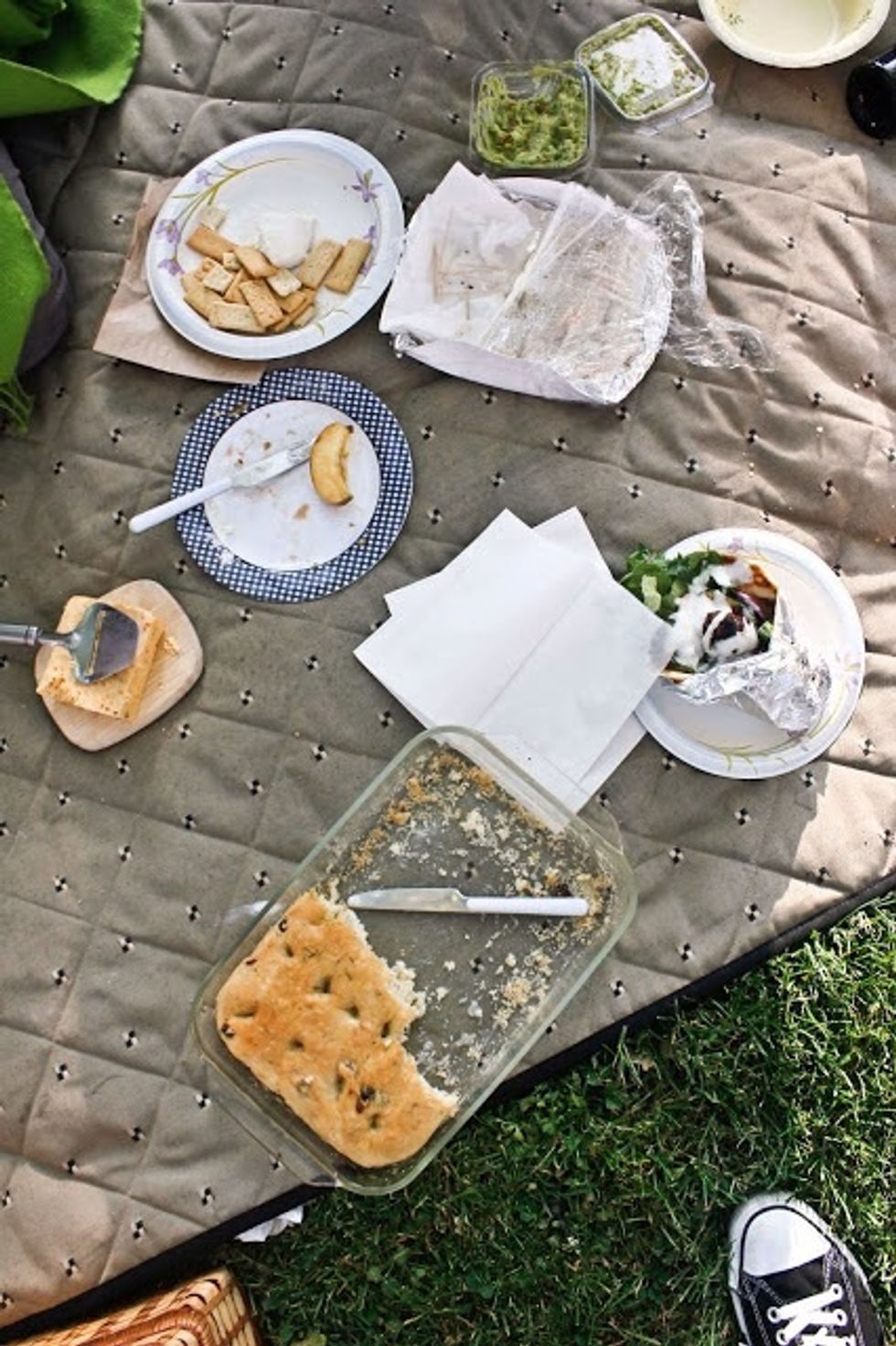 Serving the focaccia up with a bit of Pliny The Elder beer, some wine, Cypress Grove chevre and apples, it was quite the feast.
1.0 Packet of active dry yeast
2/3c Warm water
1.0c Good quality all purpose flour
Another 1/2 cup of water
1/3c Of dry white wine (Chardonnay)
1/3c Good quality olive oil plus a bit extra for drizzl
12.7oz Flour plus a few TB extras for dusting
2.0tsp Kosher salt
1.0tsp Sugar
1.0c Sultana (golden) raisins
2.0Tbsp Chopped fresh rosemary
Kathy Gori
Screenwriter, long time Indian cook, lover of Indian foods, Saturday morning Cartoon voice. For more recipes visit my website www.thecolorsofindiancooking.com