This is a perfect serving for parties hosting at home!
36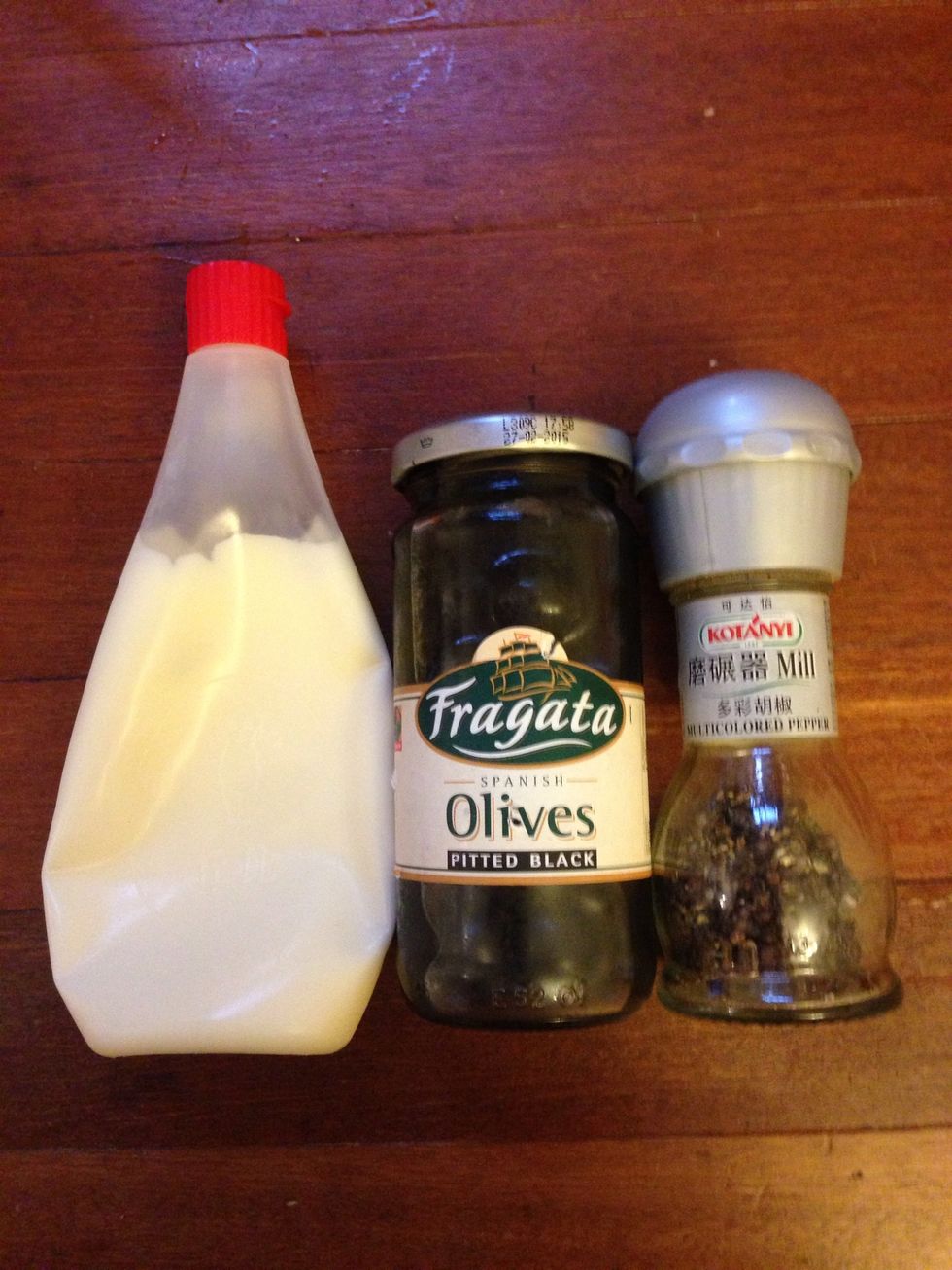 Gather the wet supplies for mashed egg mix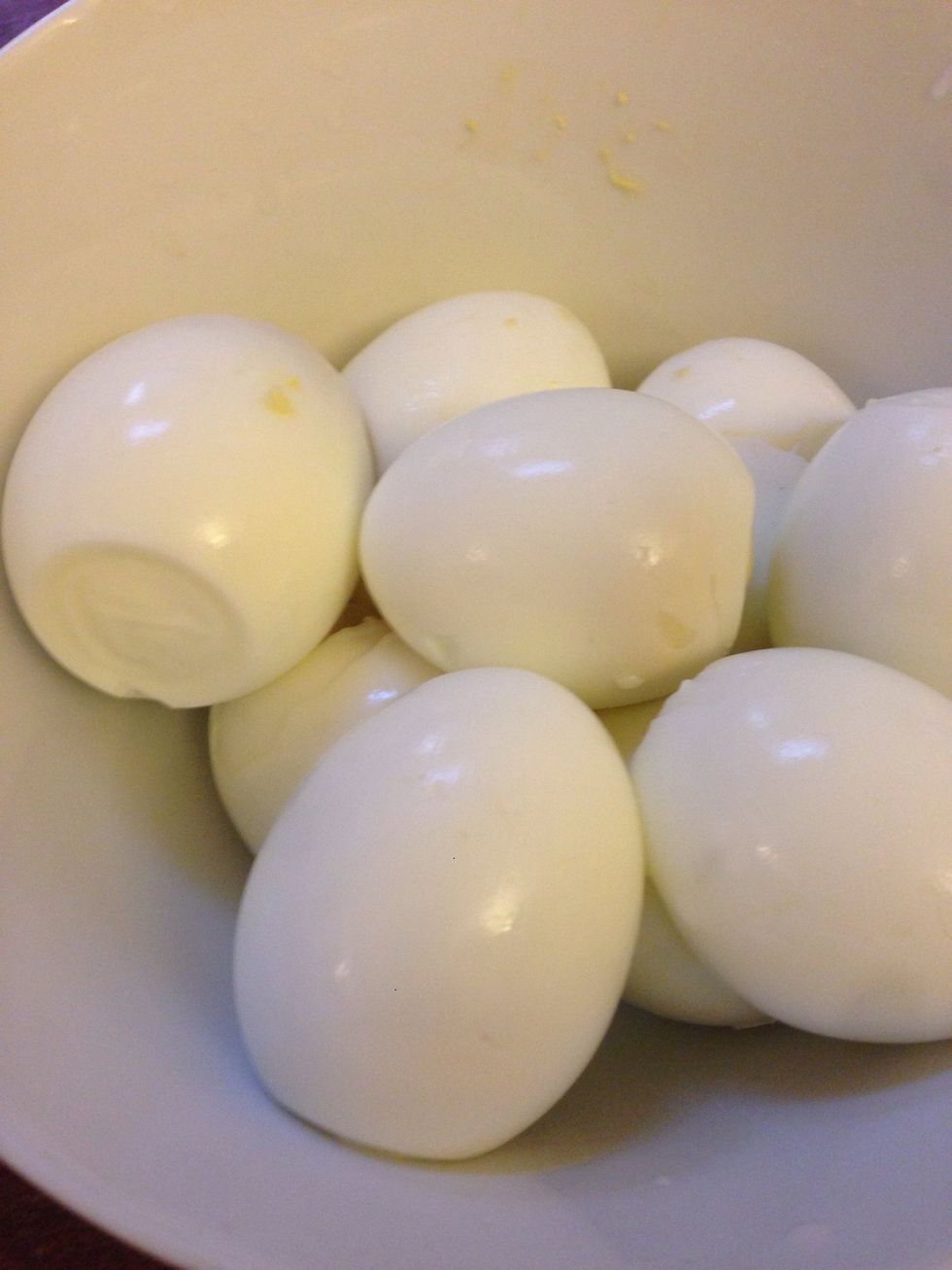 Boil eggs and peel them. Set aside in a large bowl
Sprinkle with pepper and add mayonnaise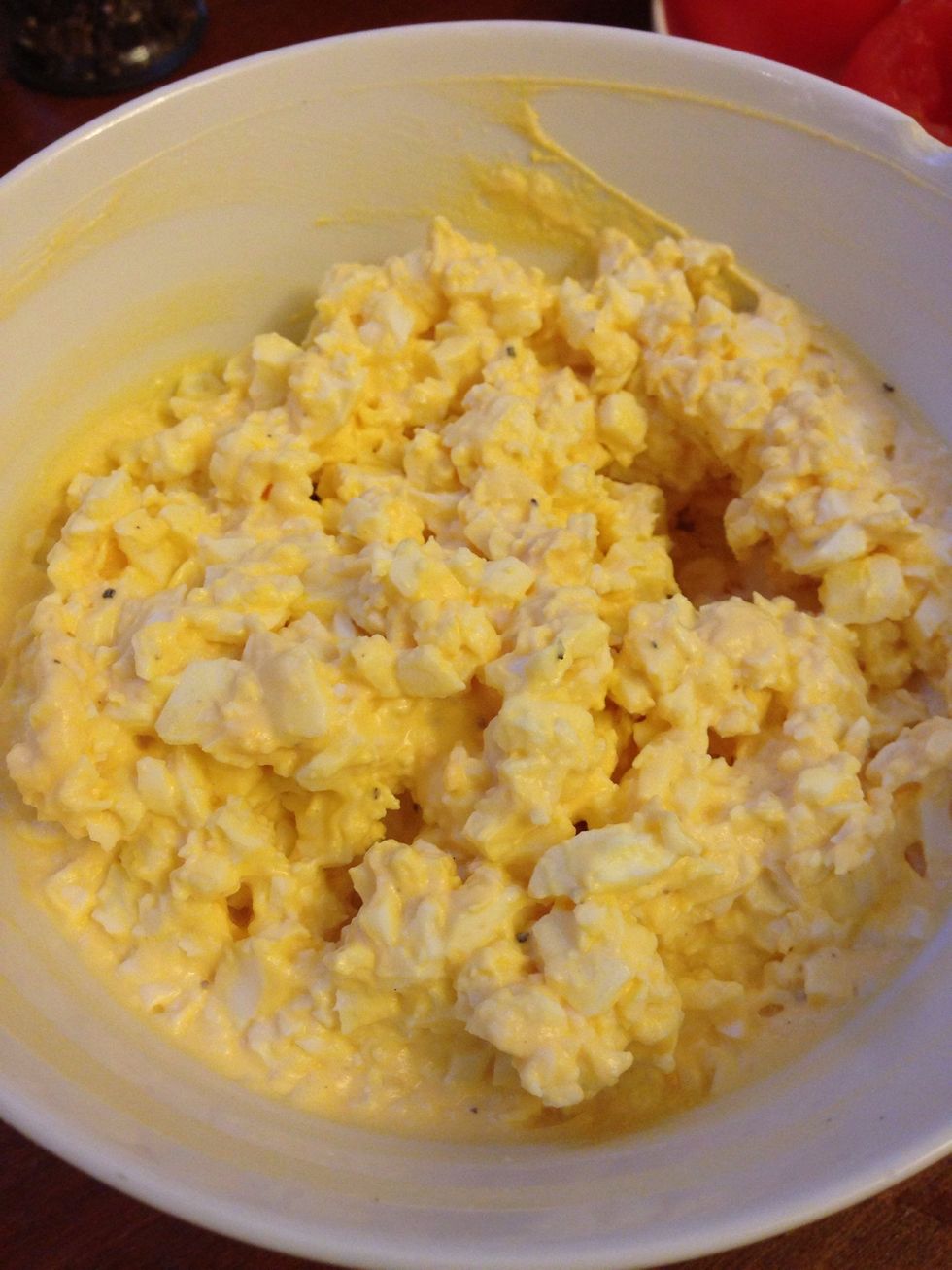 Mashed the eggs with mayo and pepper together until well combined. Wrap with cling wrap and place in refrigerator for 30mins.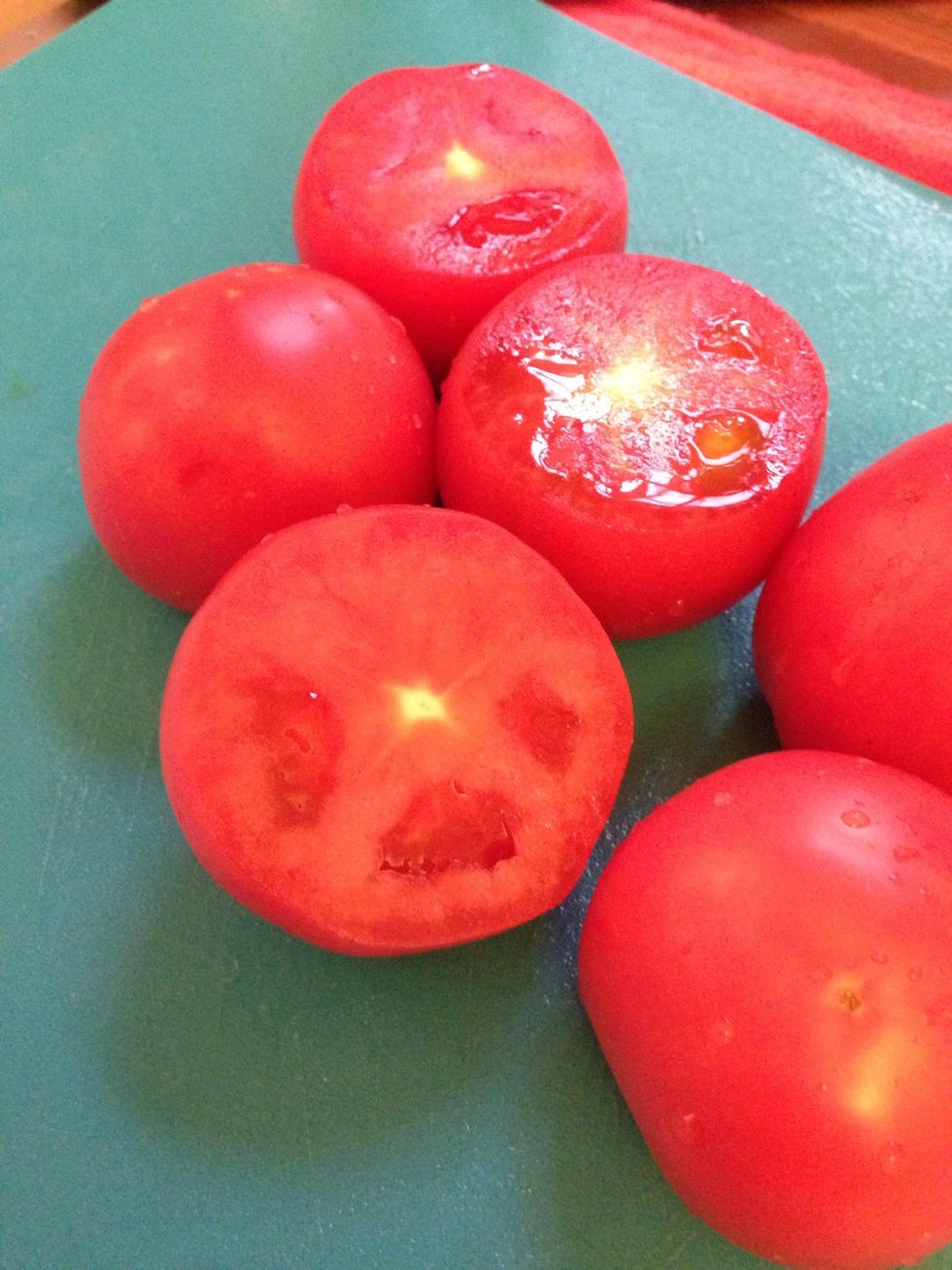 Cut top 1/8 of the tomatoes and bottom slightly to make it stand / stabilise.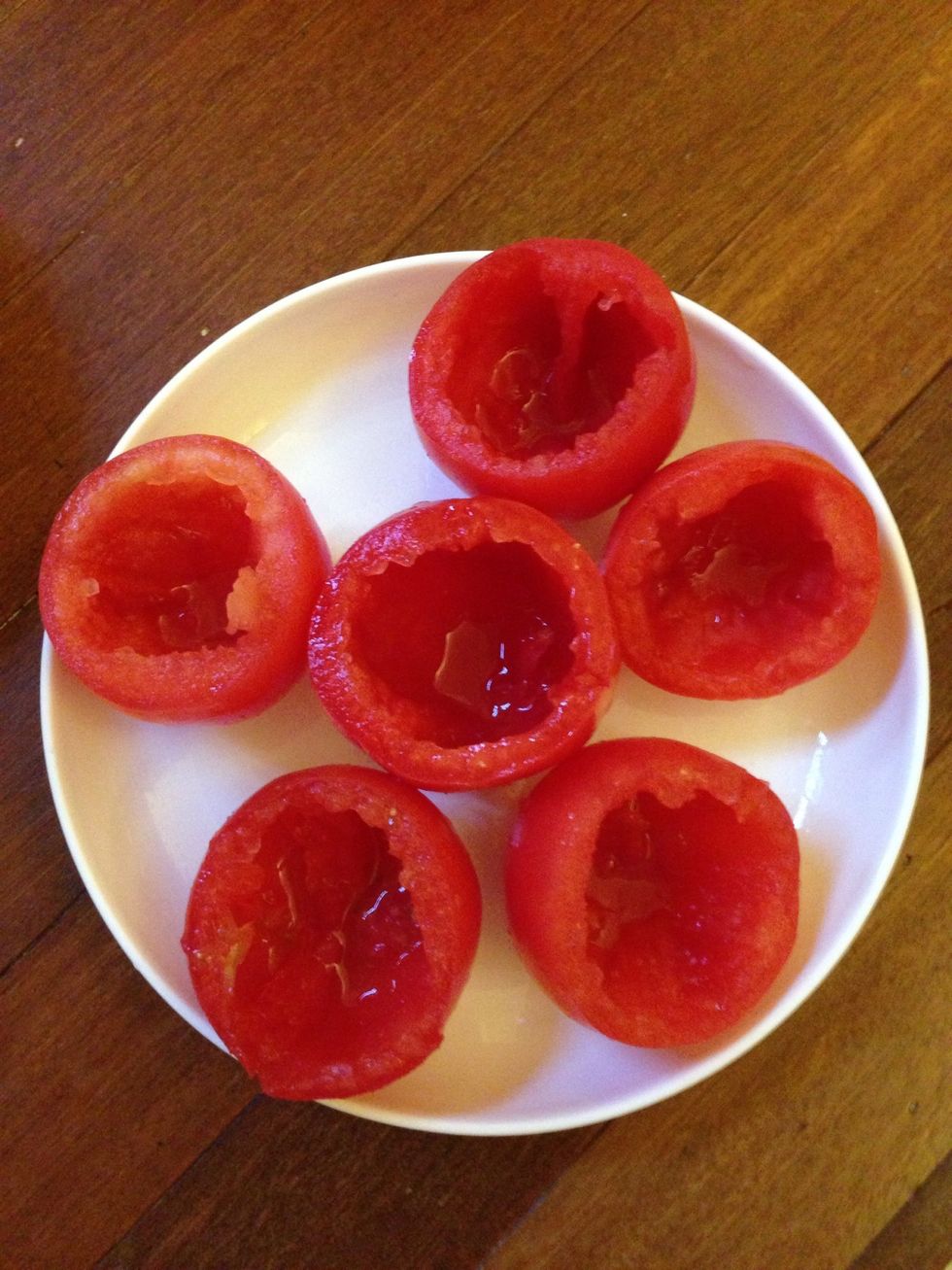 Deseed tomatoes with a spoon.
Cut olives into rings. Alternatively, you could use capers to have a tinge of tangy taste.
Fill tomatoes with mashed eggs (do not condense the filling) and garnish with olive rings/2-3 capers each... And Voila! You're done! Note: use rockets/arugula as based to make it more presentable.
6.0 mini sized tomatoes
6.0 large eggs
3.0 black olives or 12 capers
3.0Tbsp mayonnaise
2.0pch Black pepper
1.0bnch Arugula / rockets