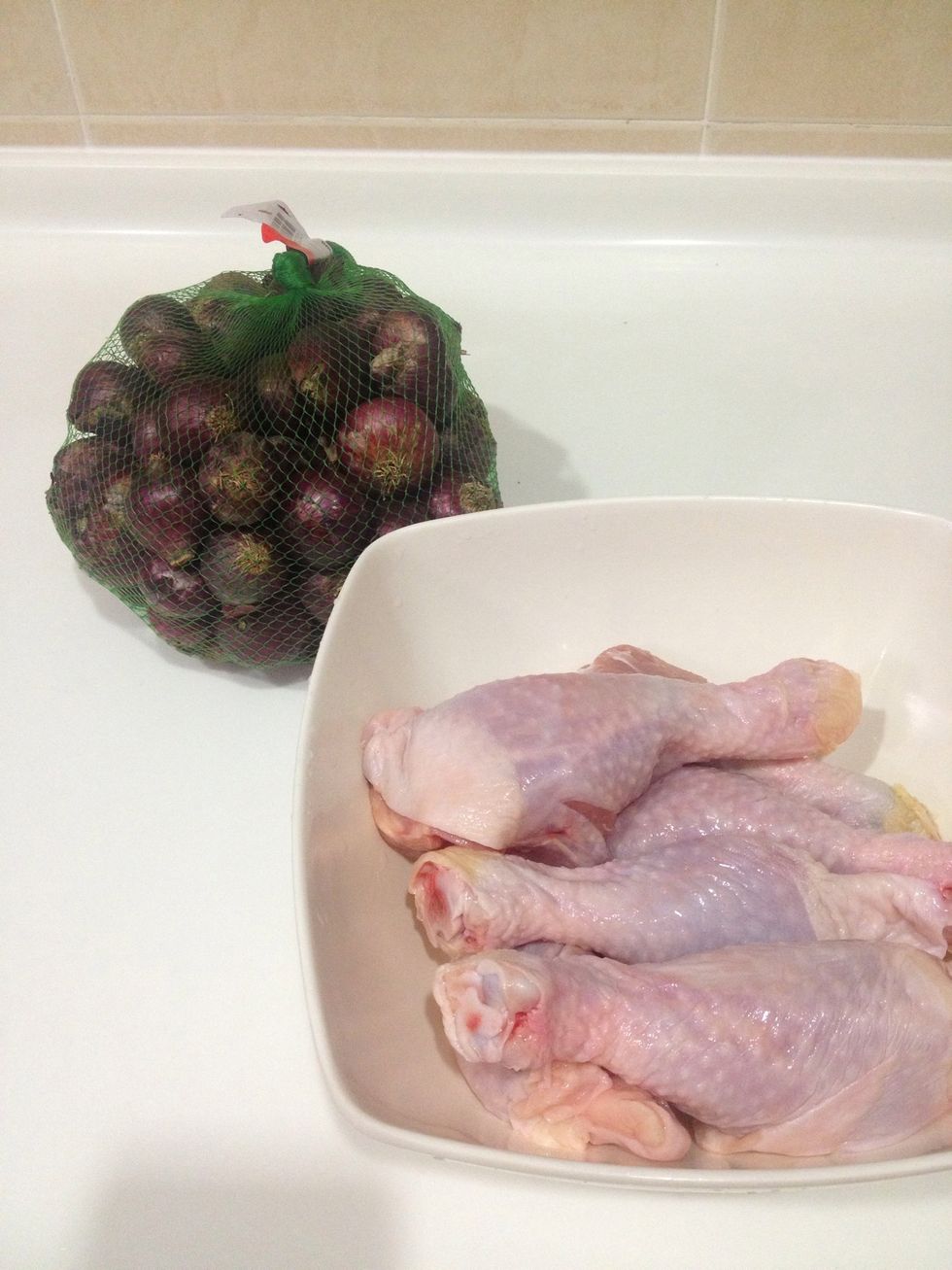 Very simple ingredients.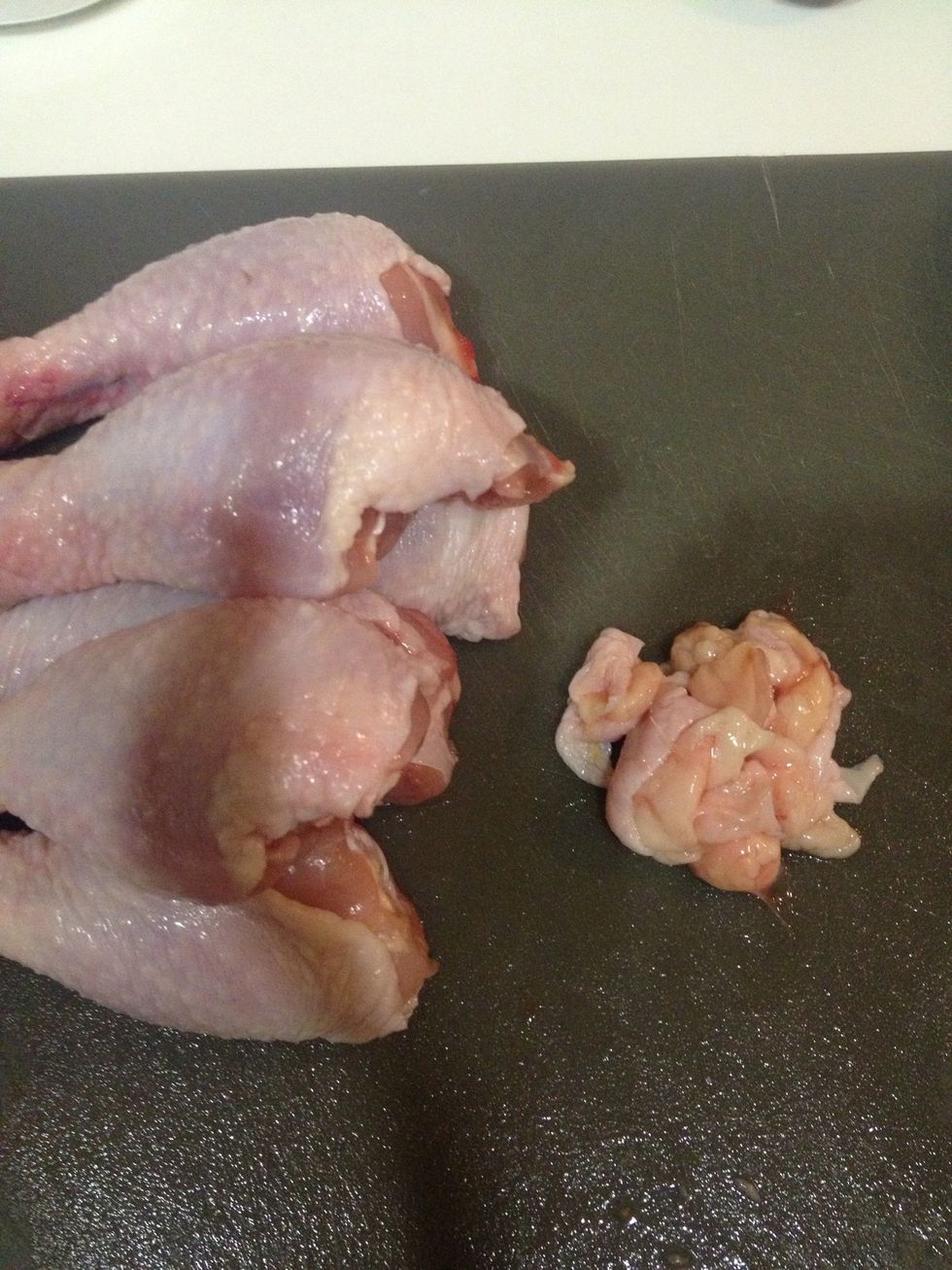 You can use any parts of the chicken and I go with drumsticks. Try to trim off the fats (on the right) as much as you can.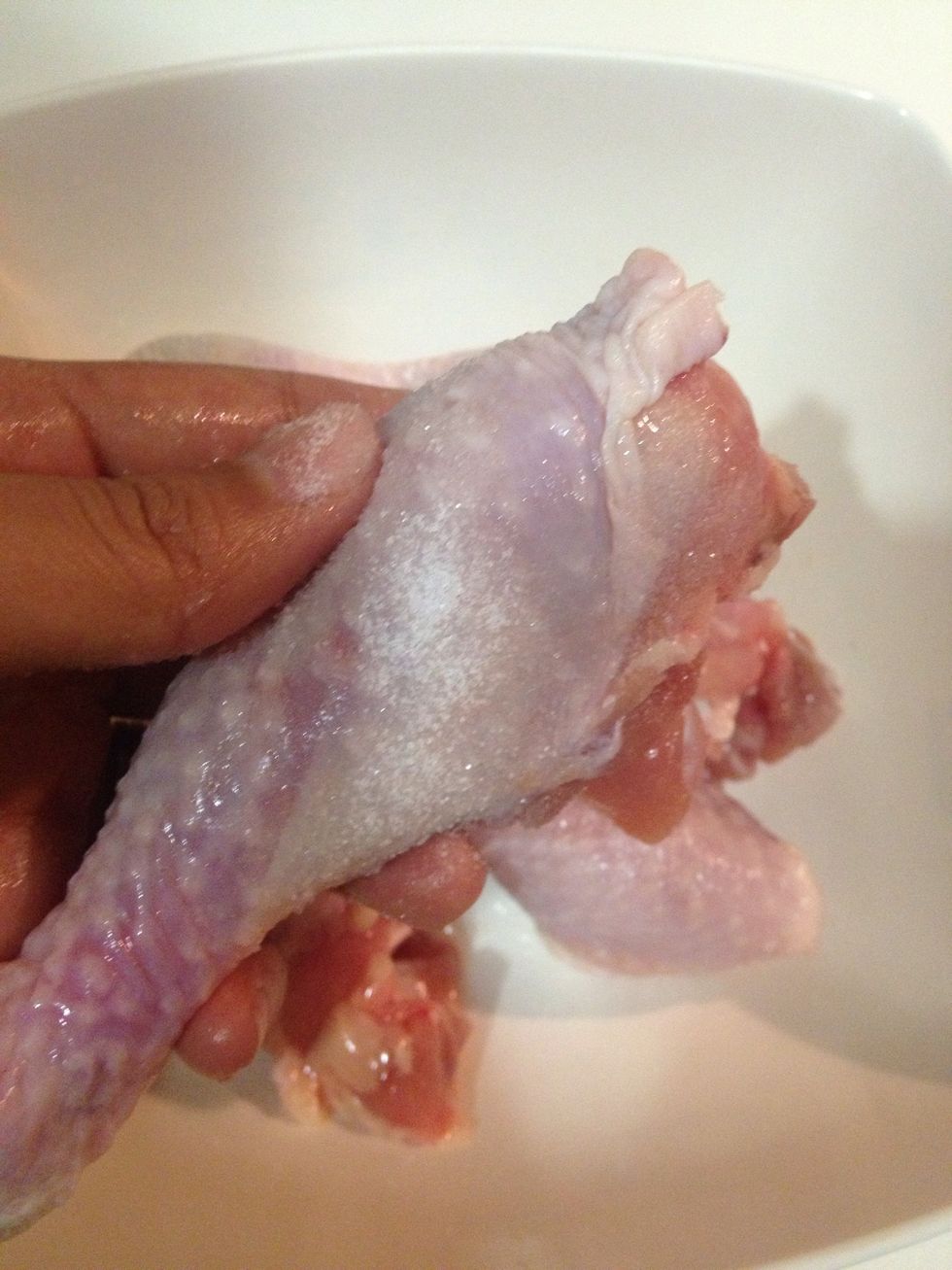 Rub some salt on the chicken and leave it for 30 minutes. After that rinse off with water and do pat it dry.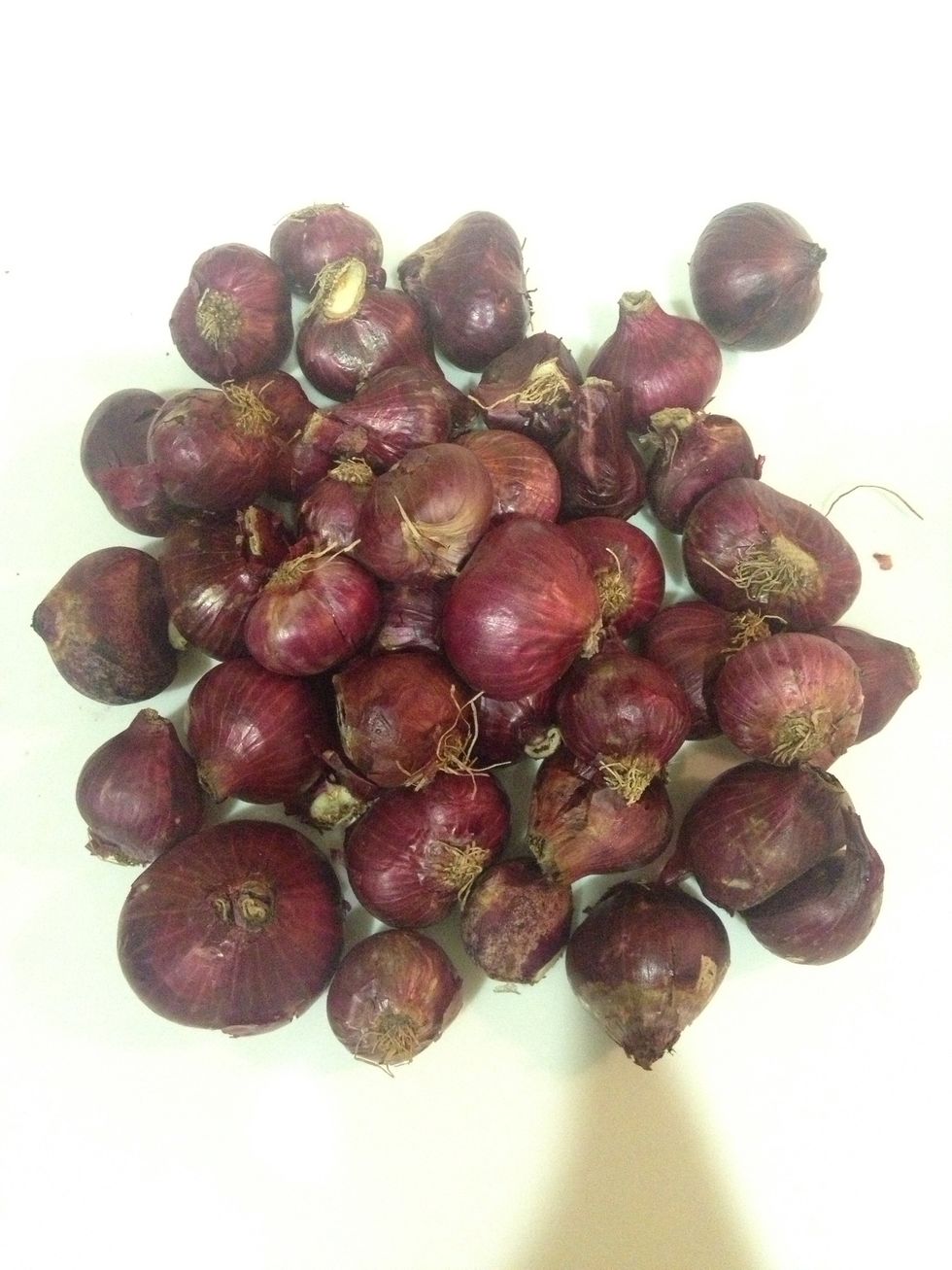 Prepare 40 cloves of shallots. This may sound overwhelming, but when cooked, they tasted deliciously mild and sweet.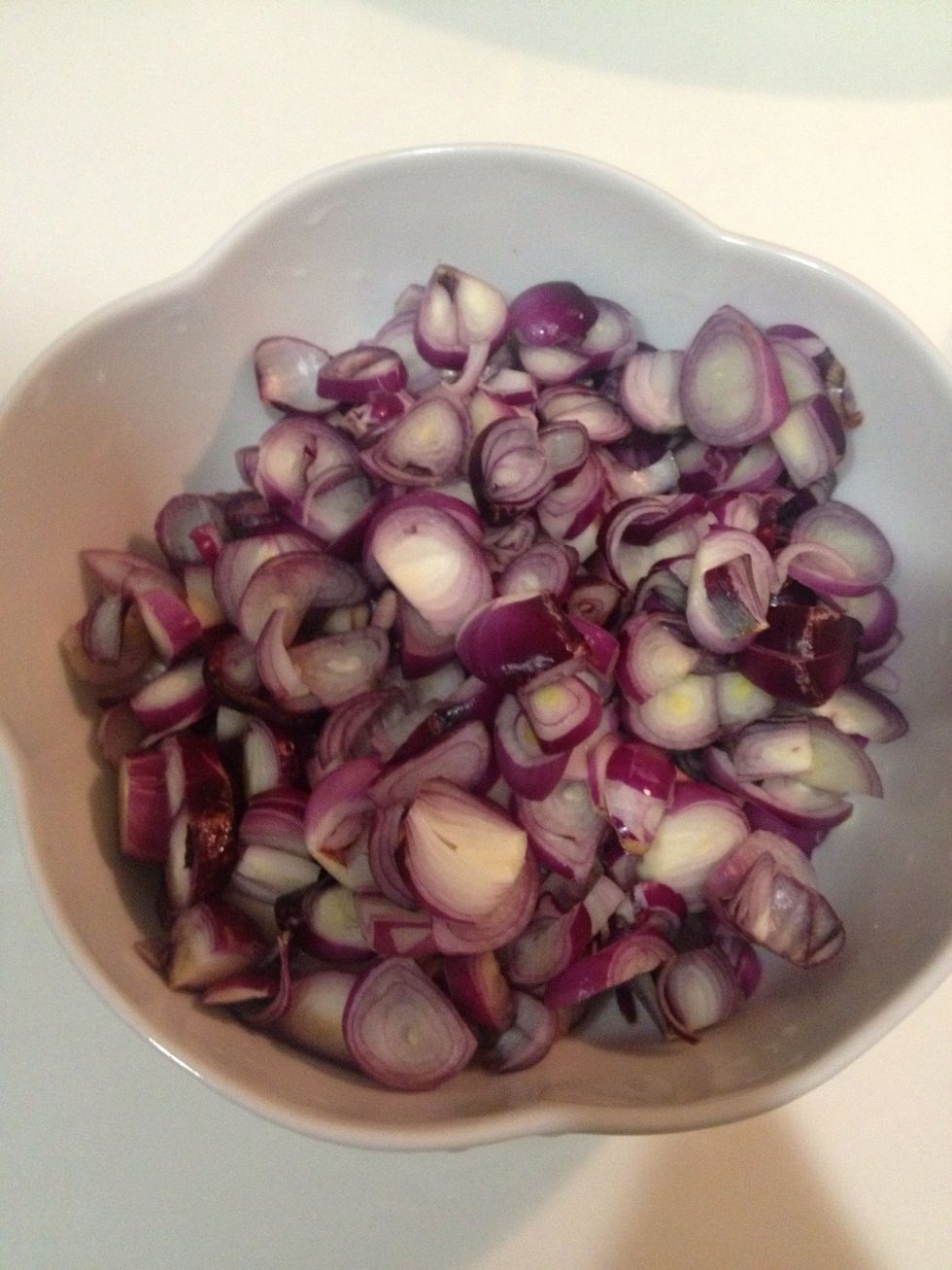 Slice thinly. I prefer red shallots as they taste sweeter and give better aroma.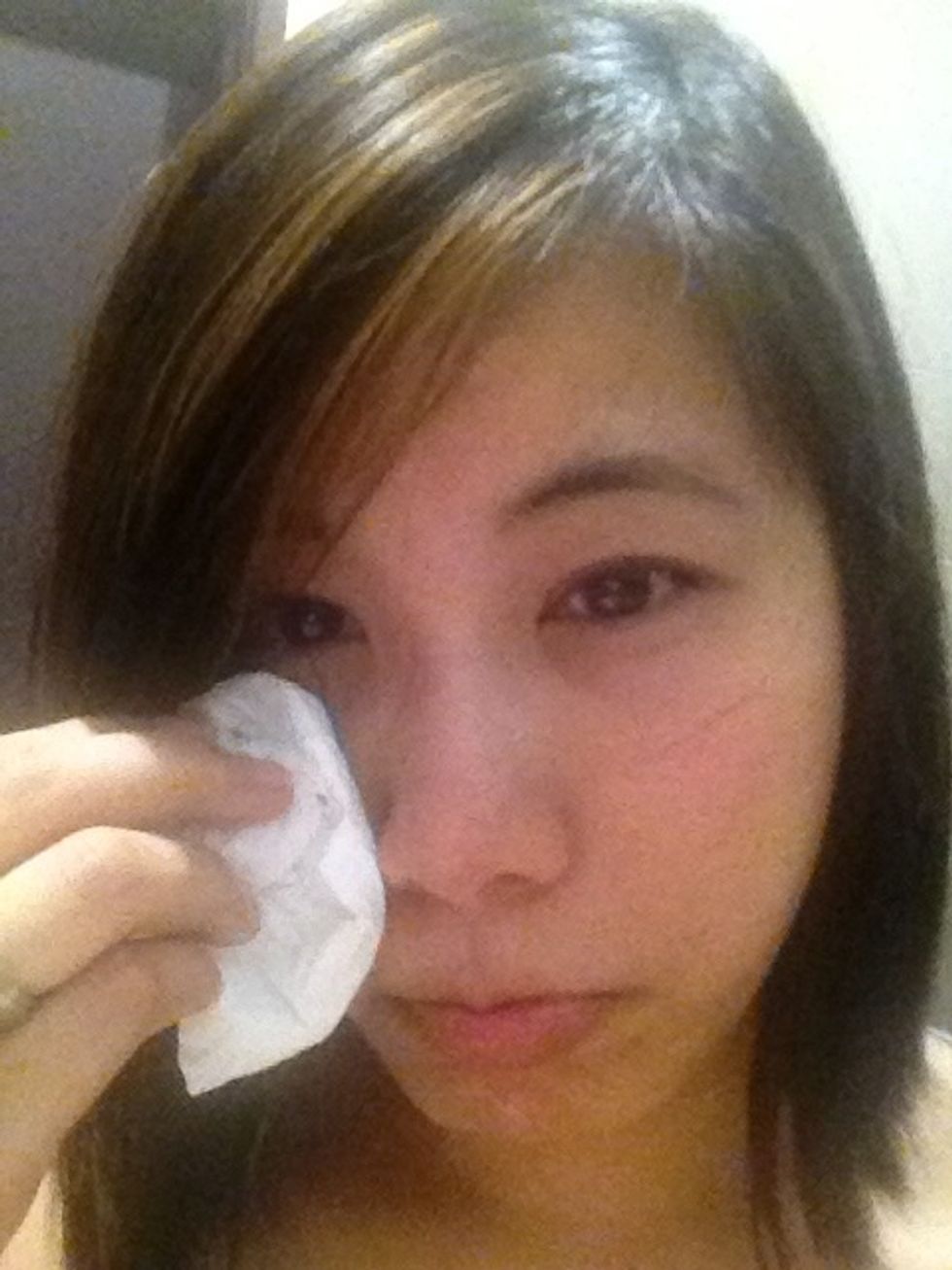 This is what happen after all the cutting, peeling and chopping bunch of shallots 😭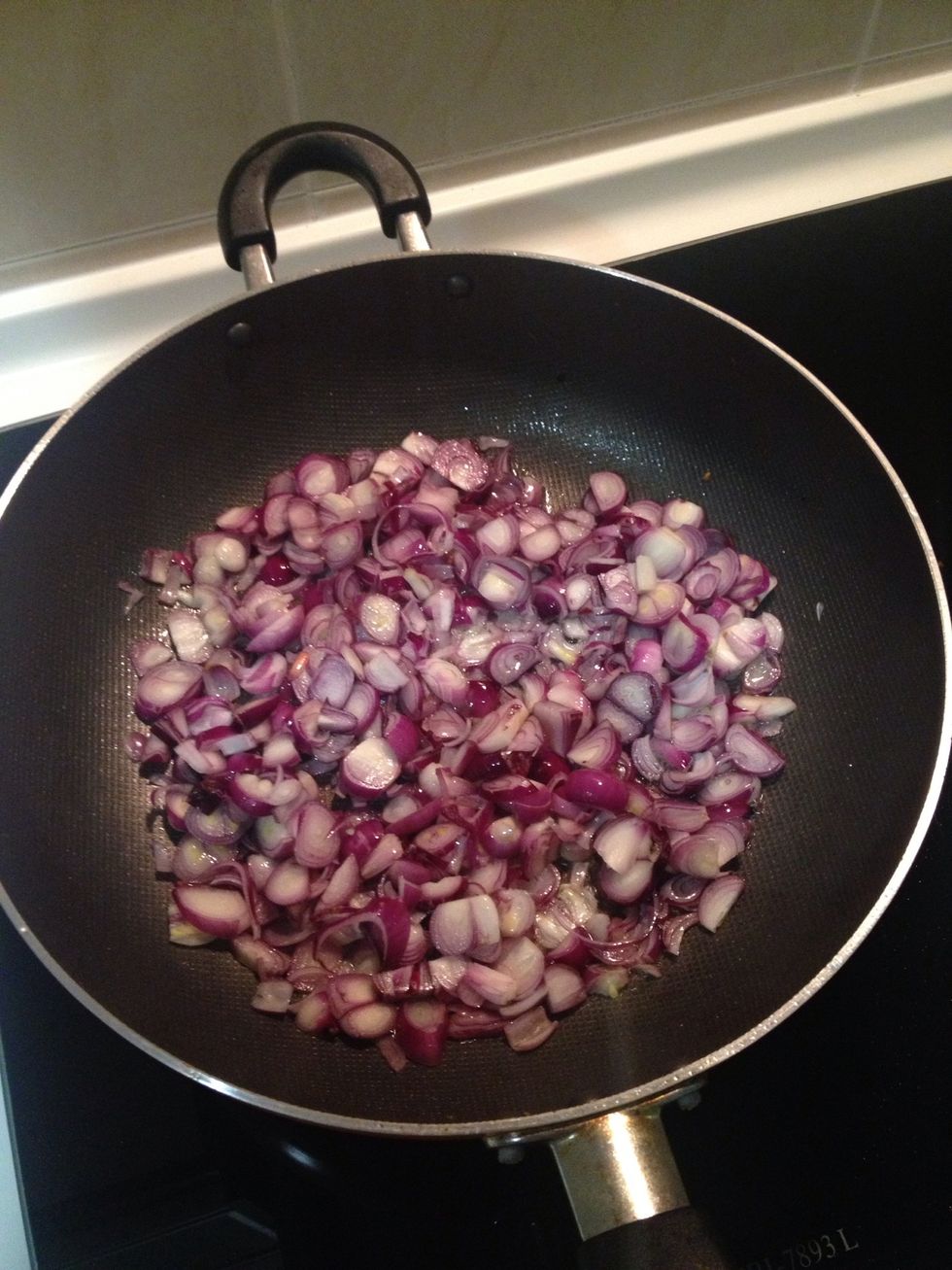 Heat cooking oil in pan and add all the shallots, fry for few minutes. Do not pour so much oil unless you think the shallots are too dry to fry.
Meanwhile frying the shallots, bring a pot of water to boil. Not too much. Just enough to cover the chicken. You can always add later.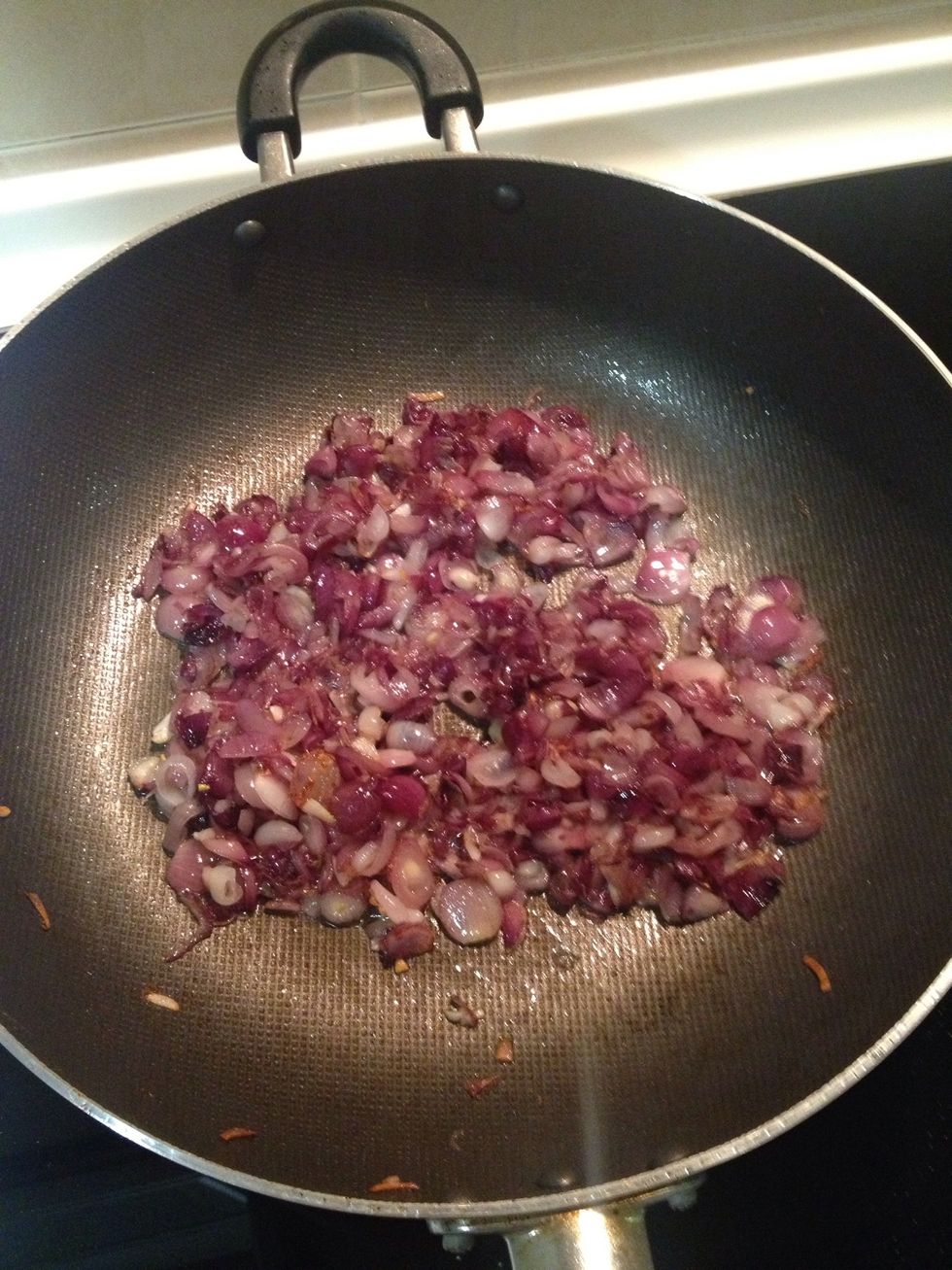 Continue frying the shallots until you see some starting to turn brownish and yet some still in slight purplish.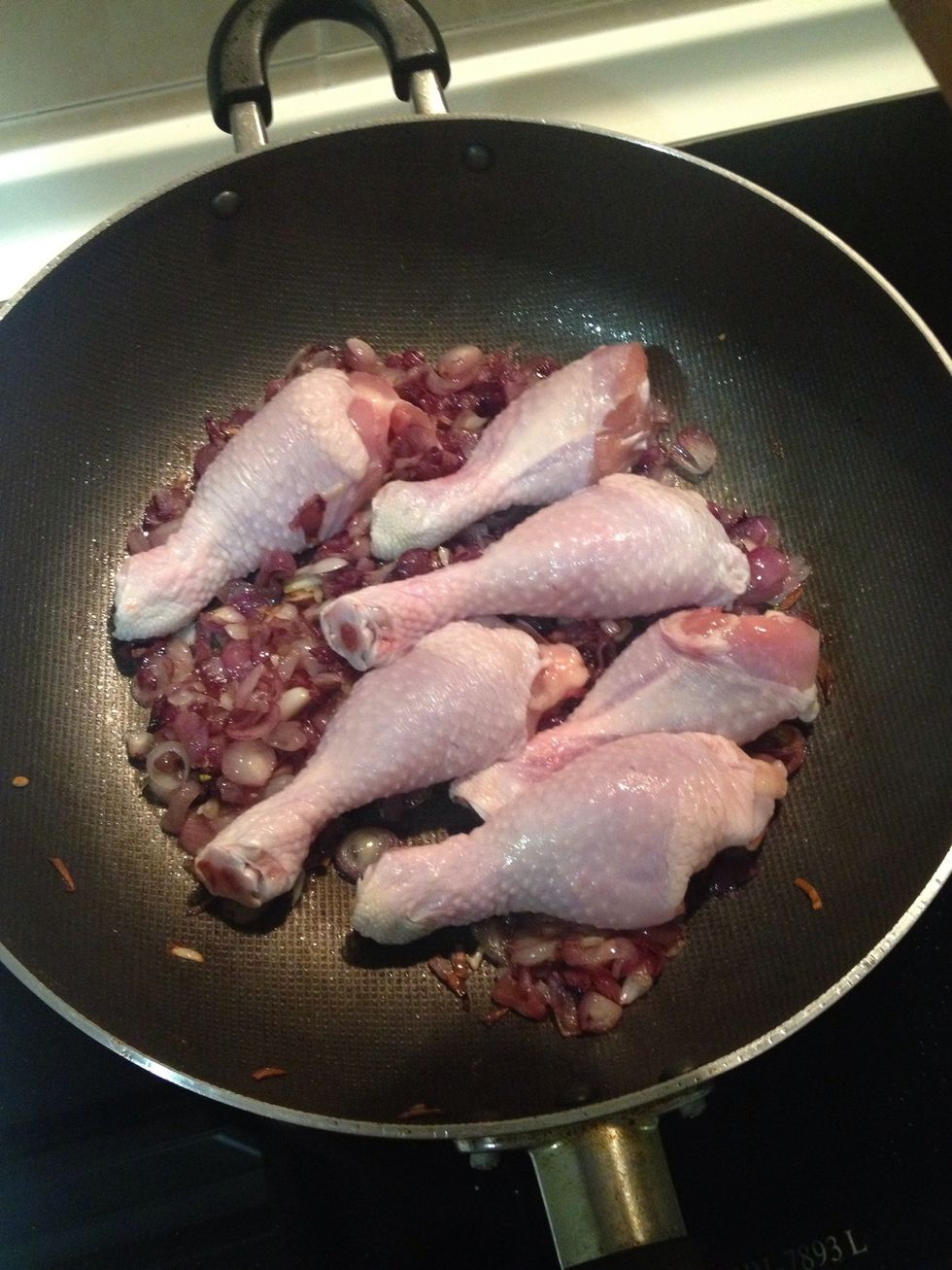 Add the chickens and fry together with the shallots.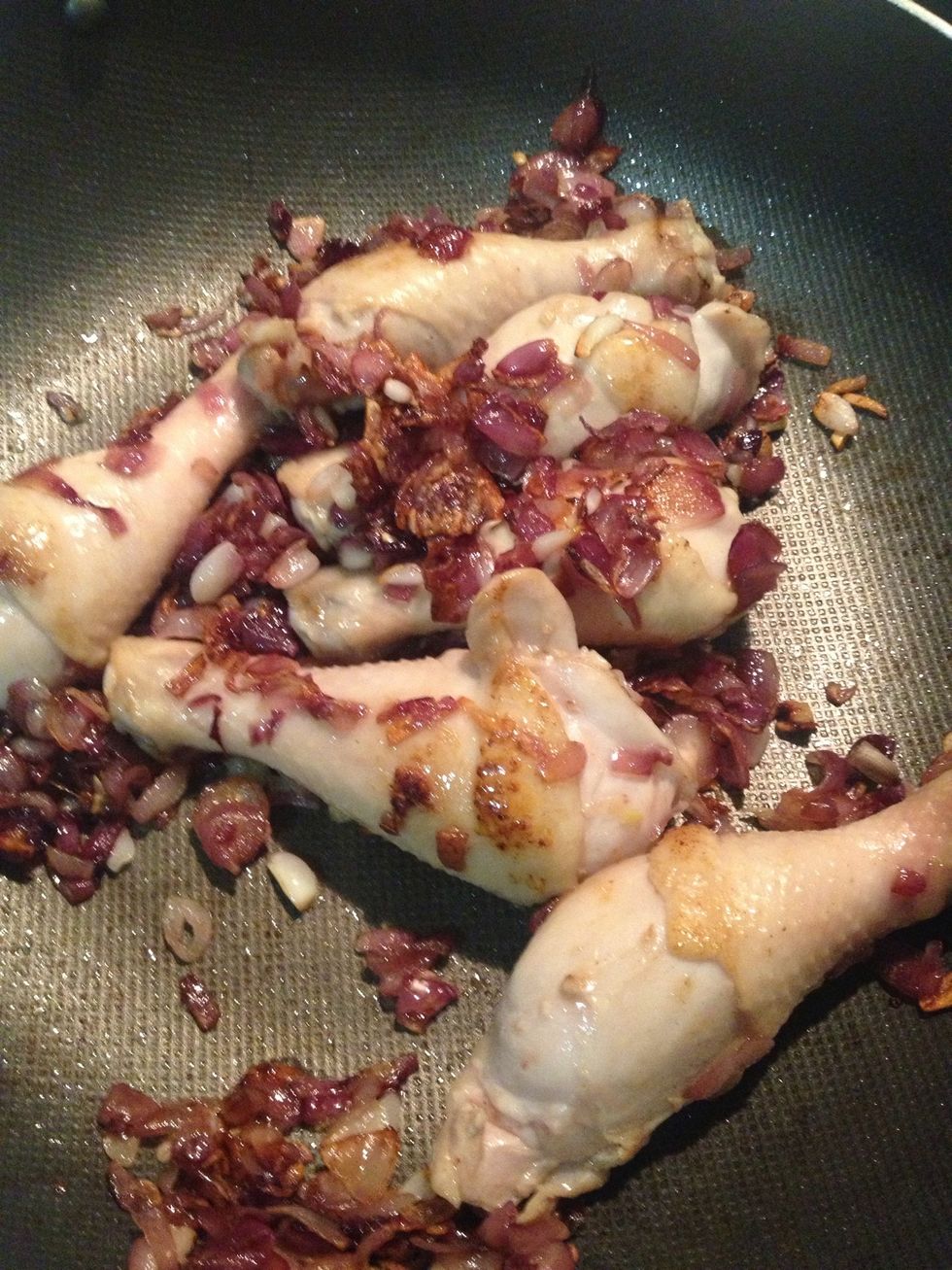 Brown the chicken on both sides and at the same time make sure they both mix well.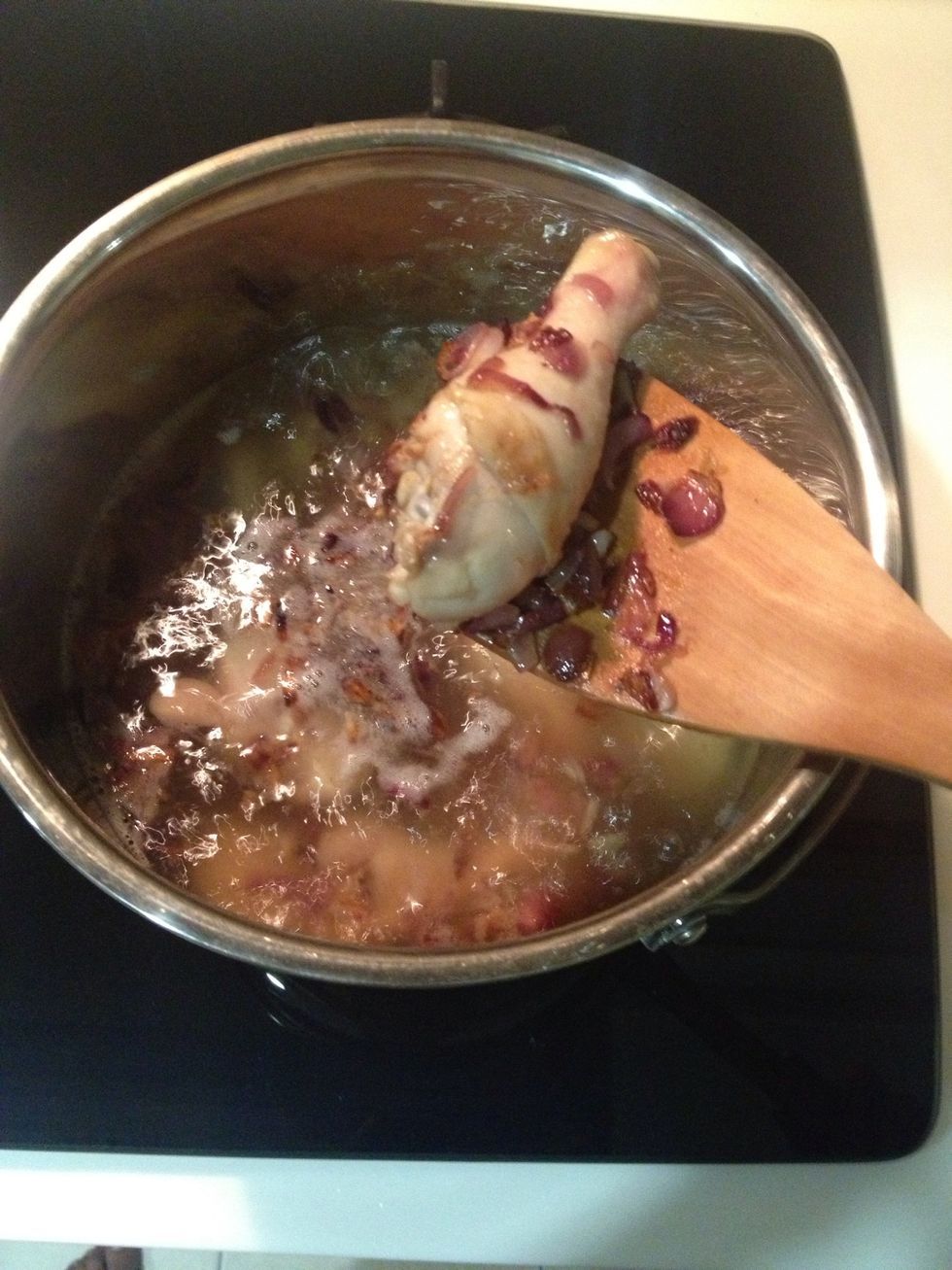 Your water should be start boiling by now, transfer everything from the pan to the pot.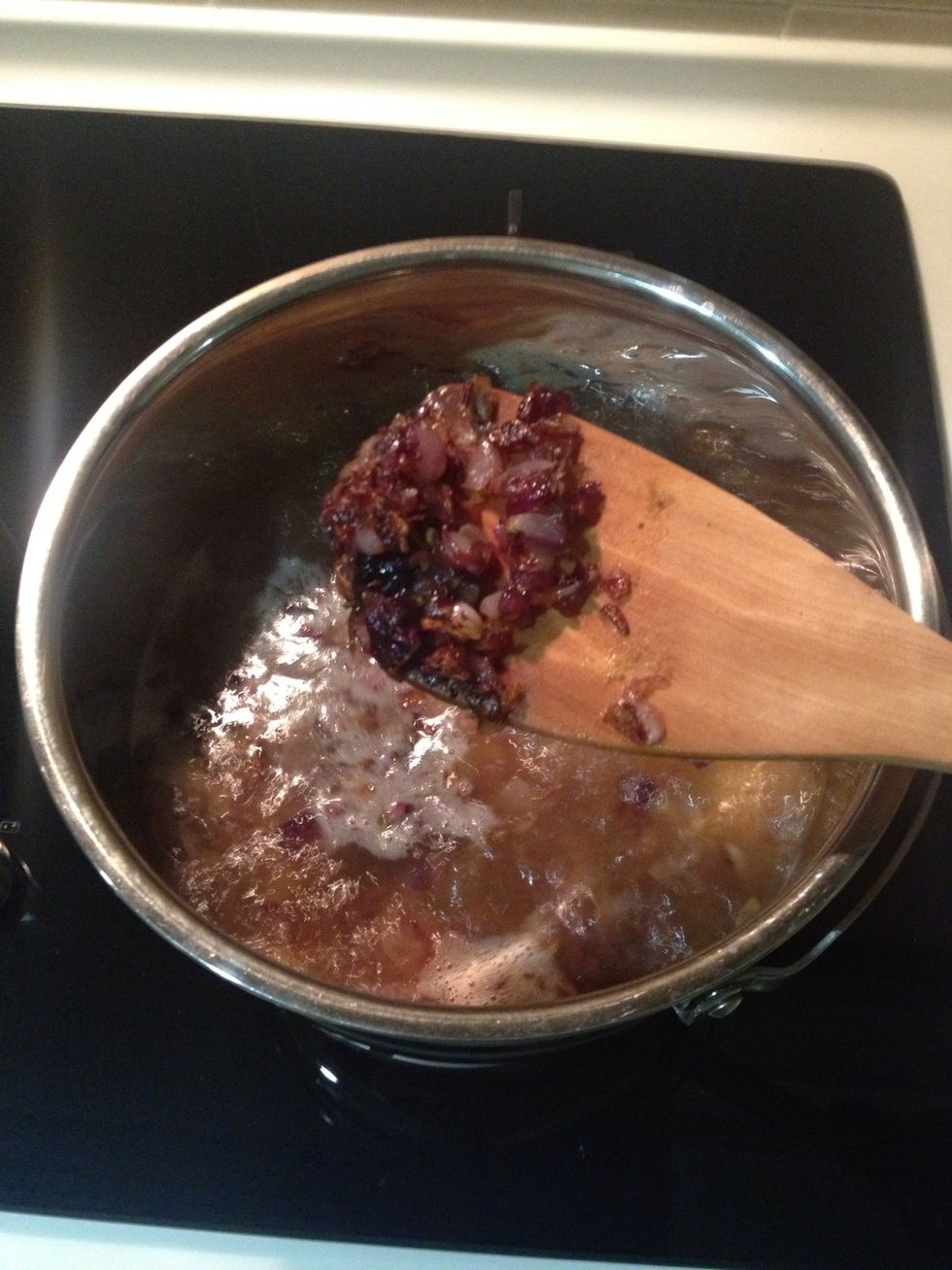 Include all the shallots crumbs.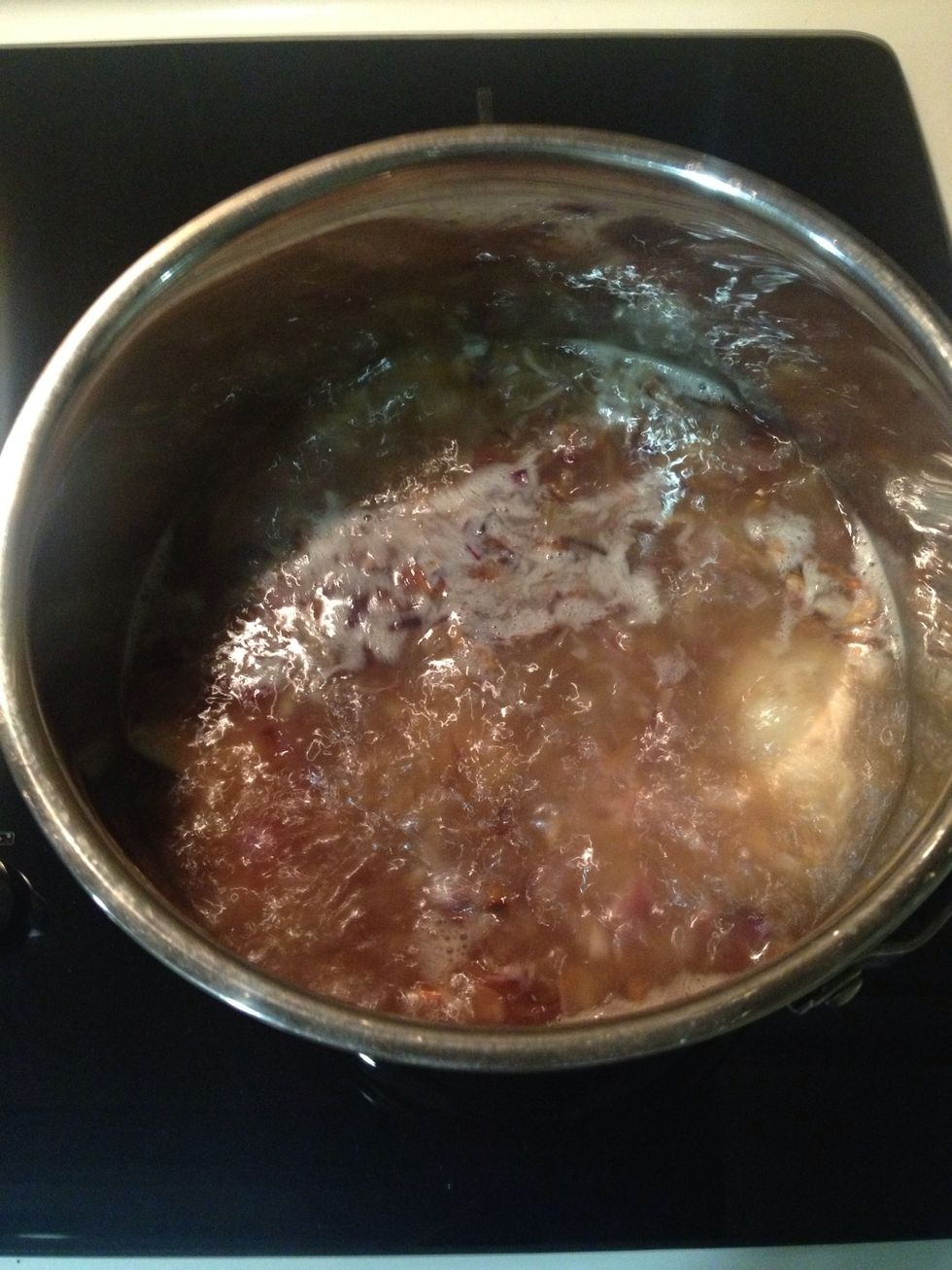 Make sure is simmer.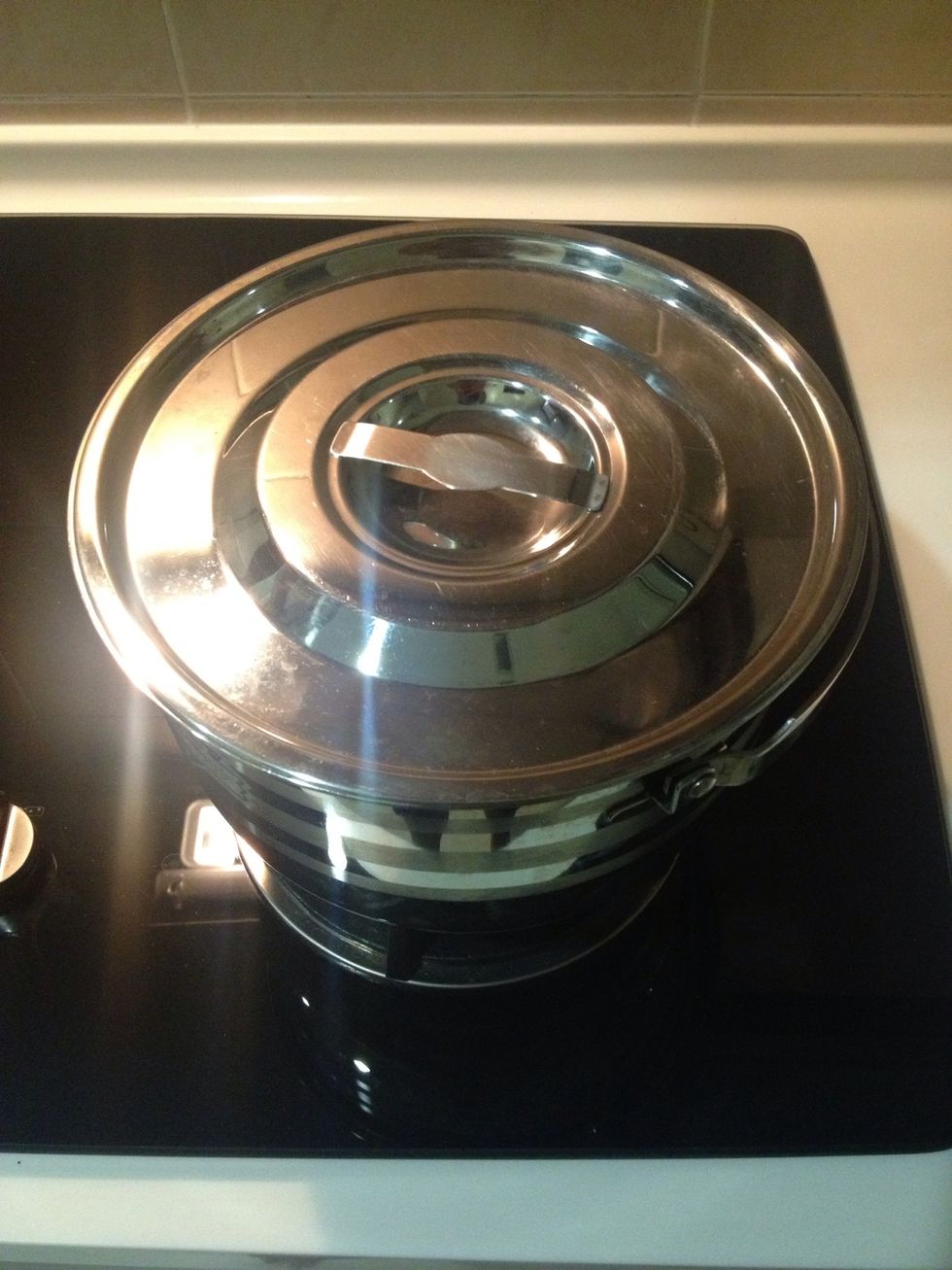 Cover with lid.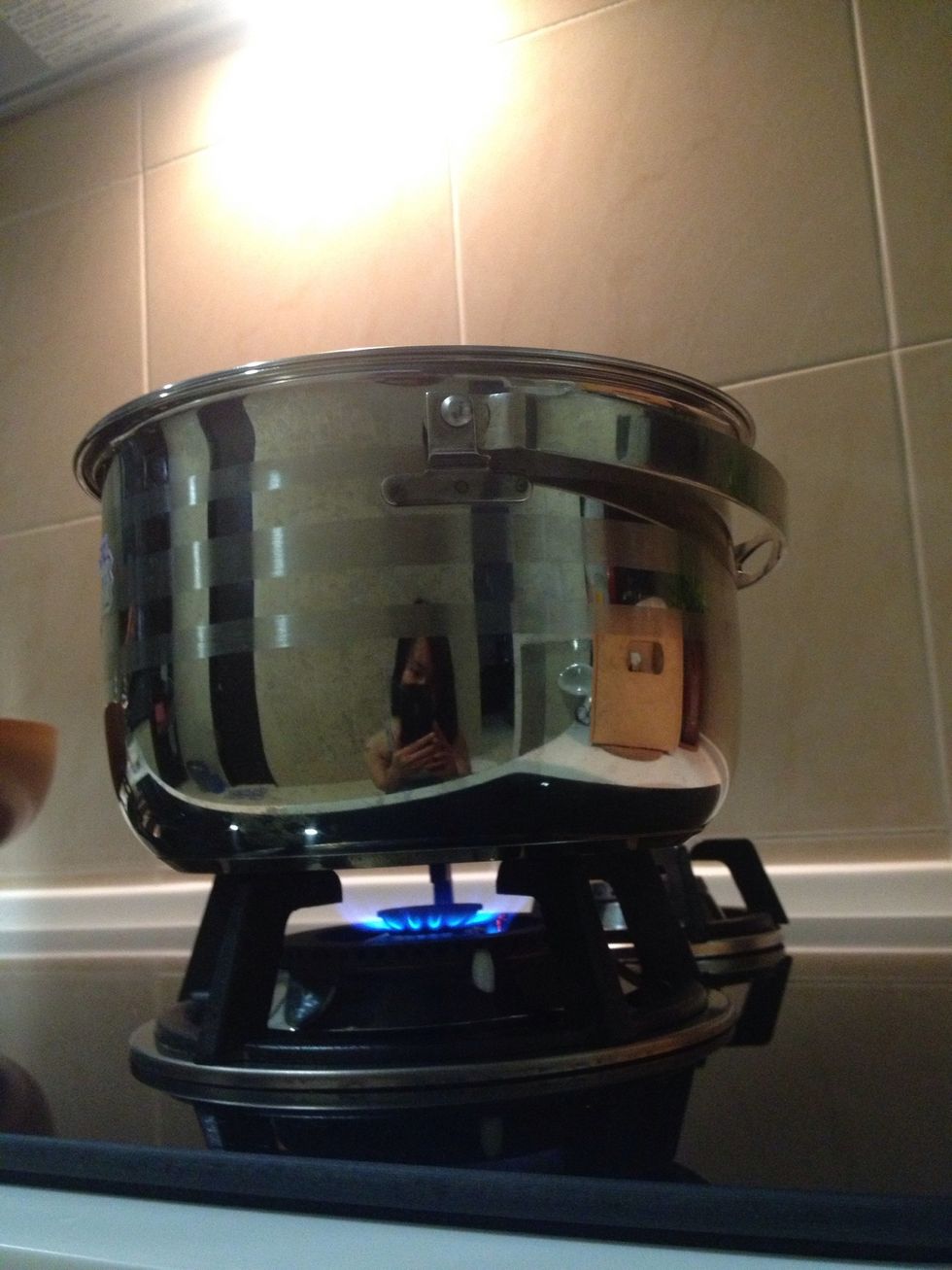 Set it on the lowest heat.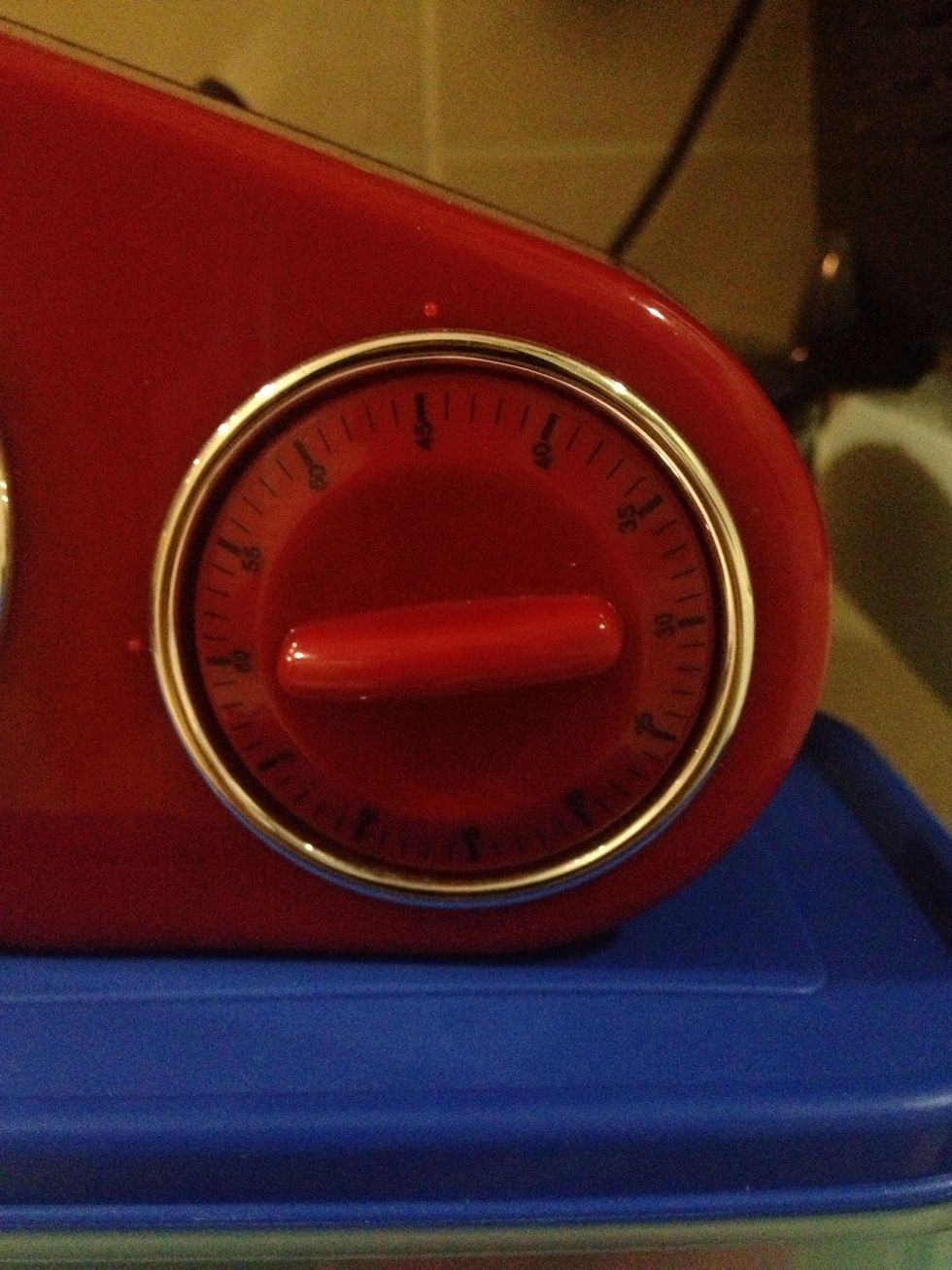 Set timer to 45 minutes.
Alternative: You can use oven-safe casserole and bake at 200°C for about 2 hours. If the stew become dry, add hot water.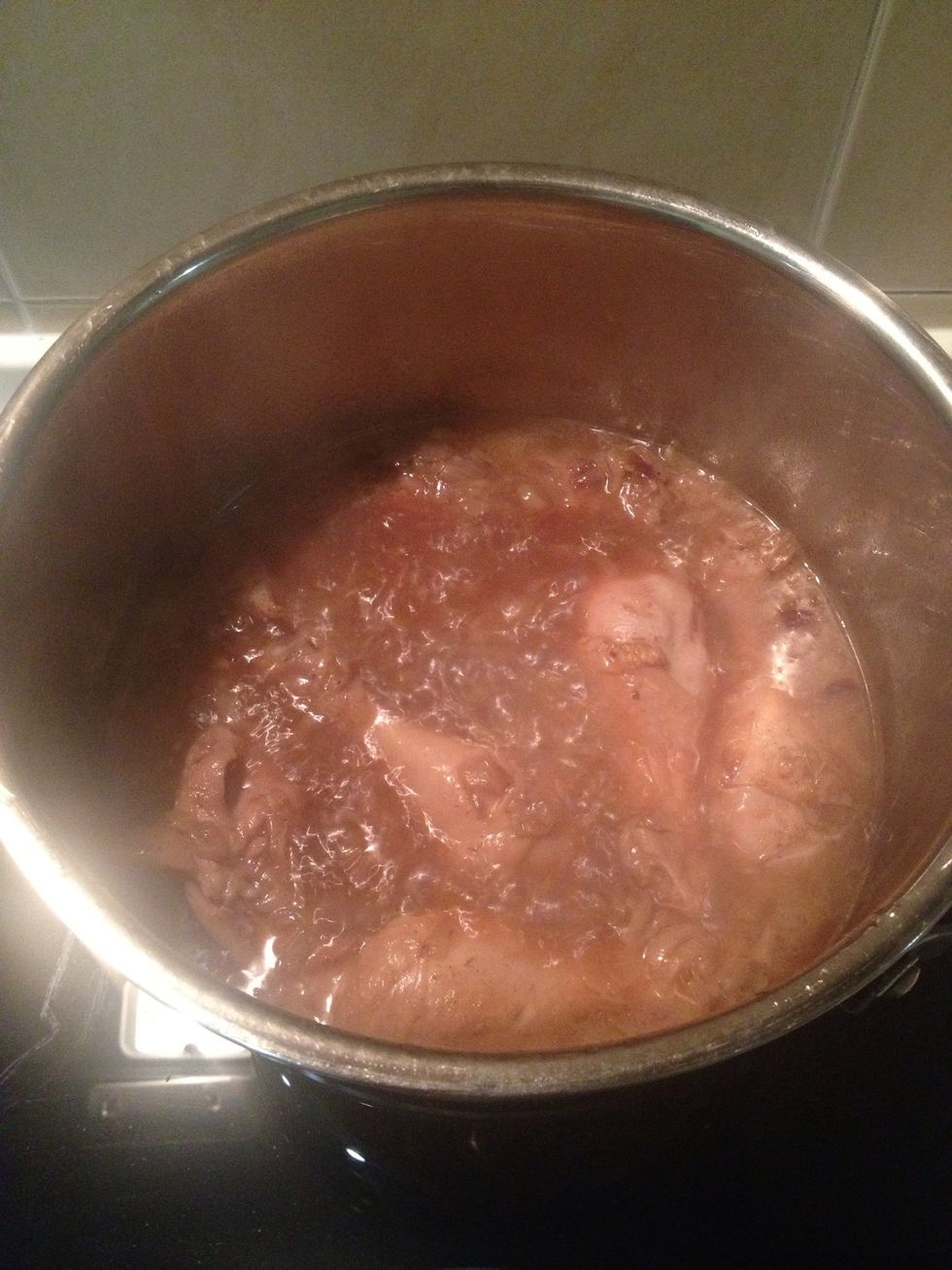 After 45 minutes. Nice!! 😅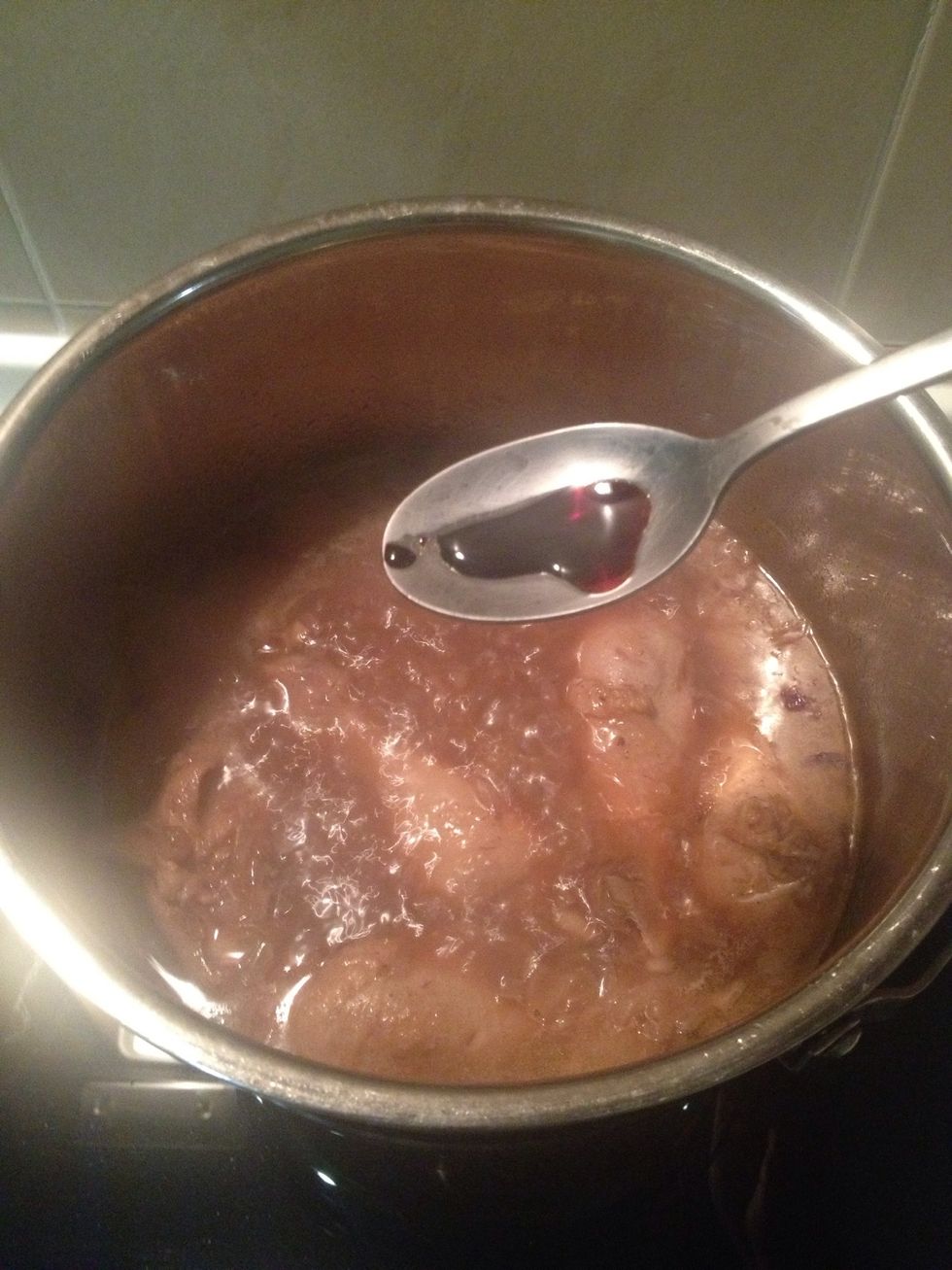 Add 1/2 tsp of dark soy sauce to caramelized it. Not too much else will be very dark.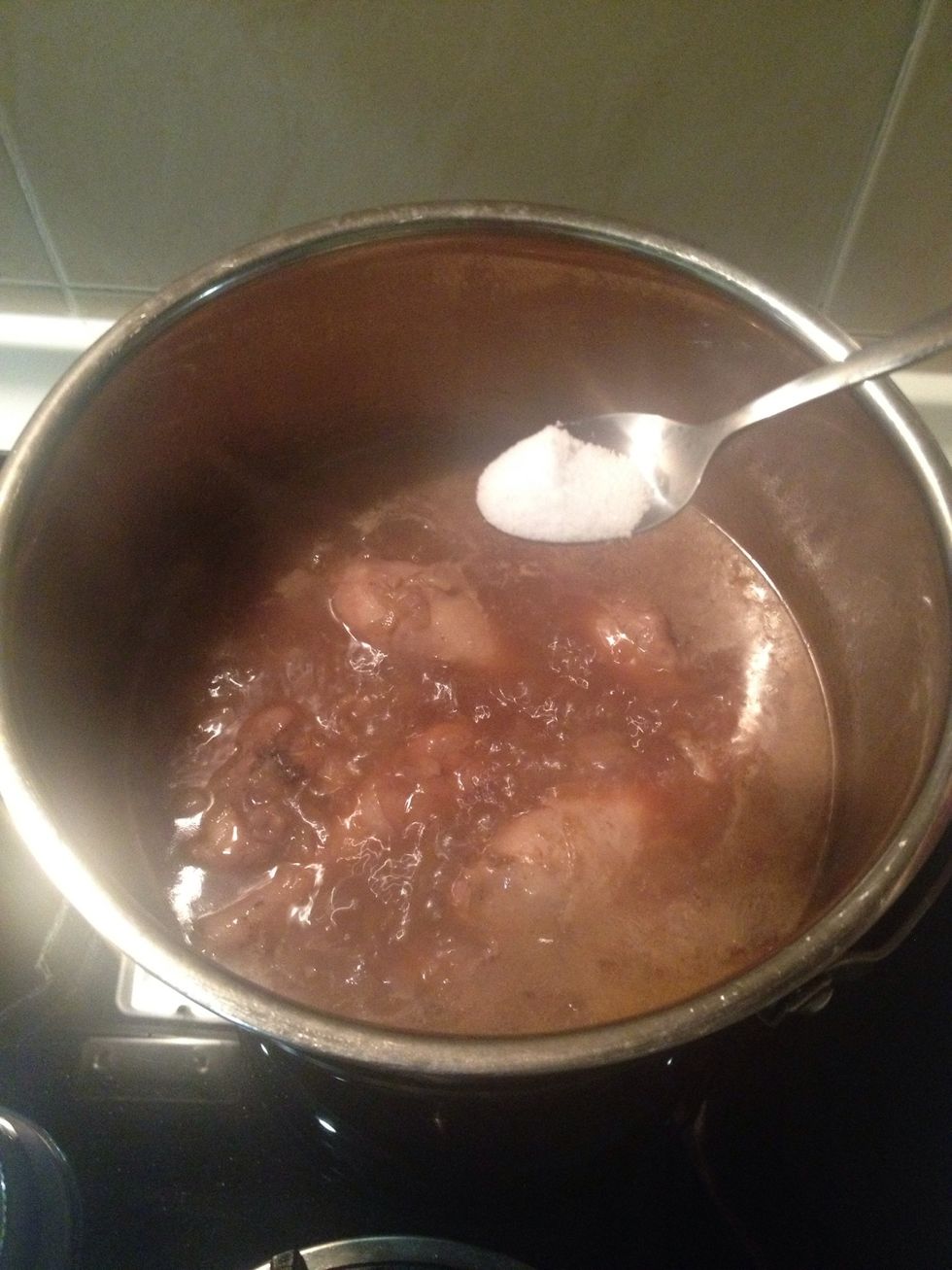 Add 1/2 tsp of salt and mix well or adjust the salt according to your taste. 😉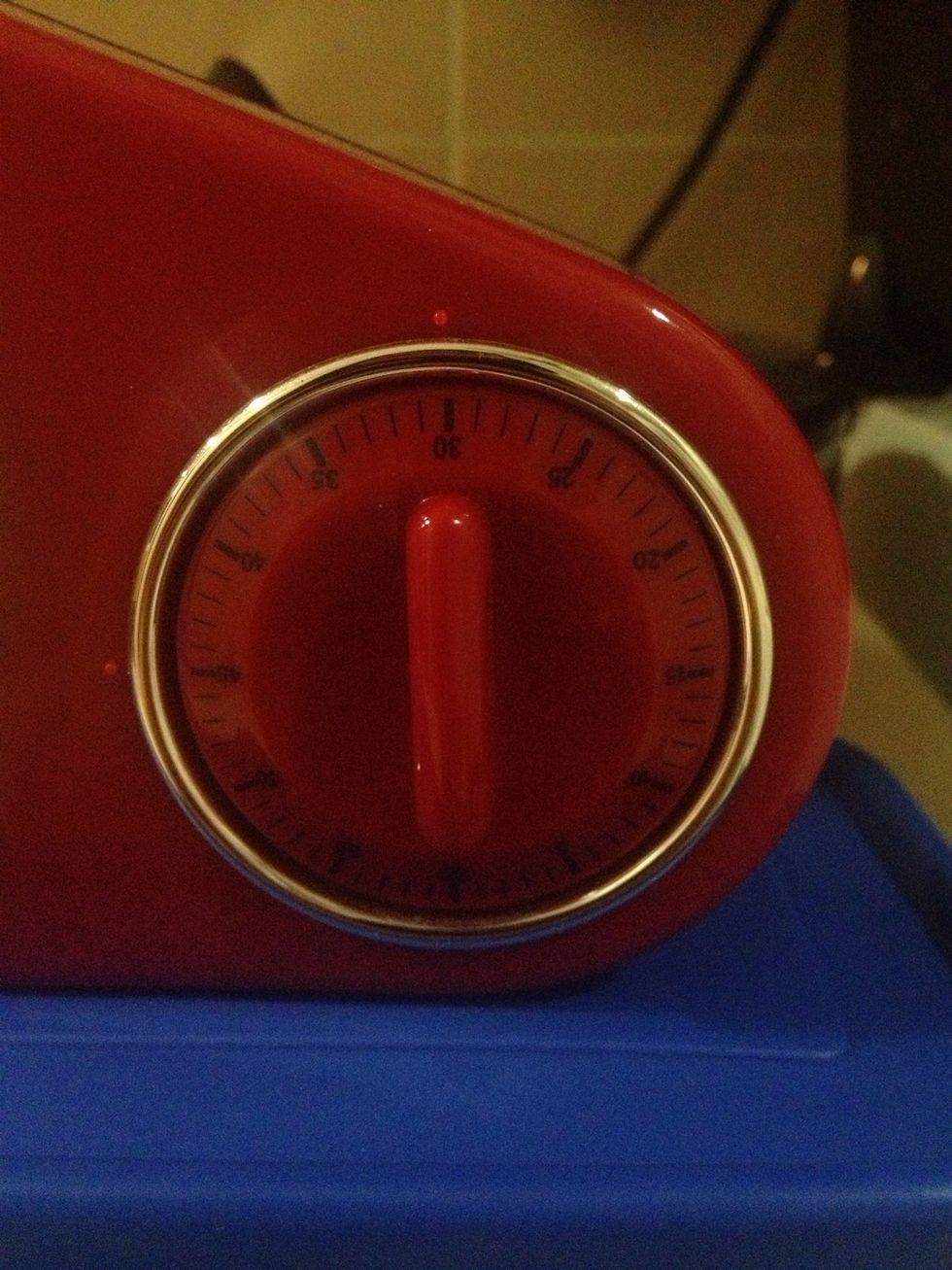 Cover with lid and set timer for another 30 minutes. You want the saltiness incorporate into the chicken meat as well. The smells is killing me 😱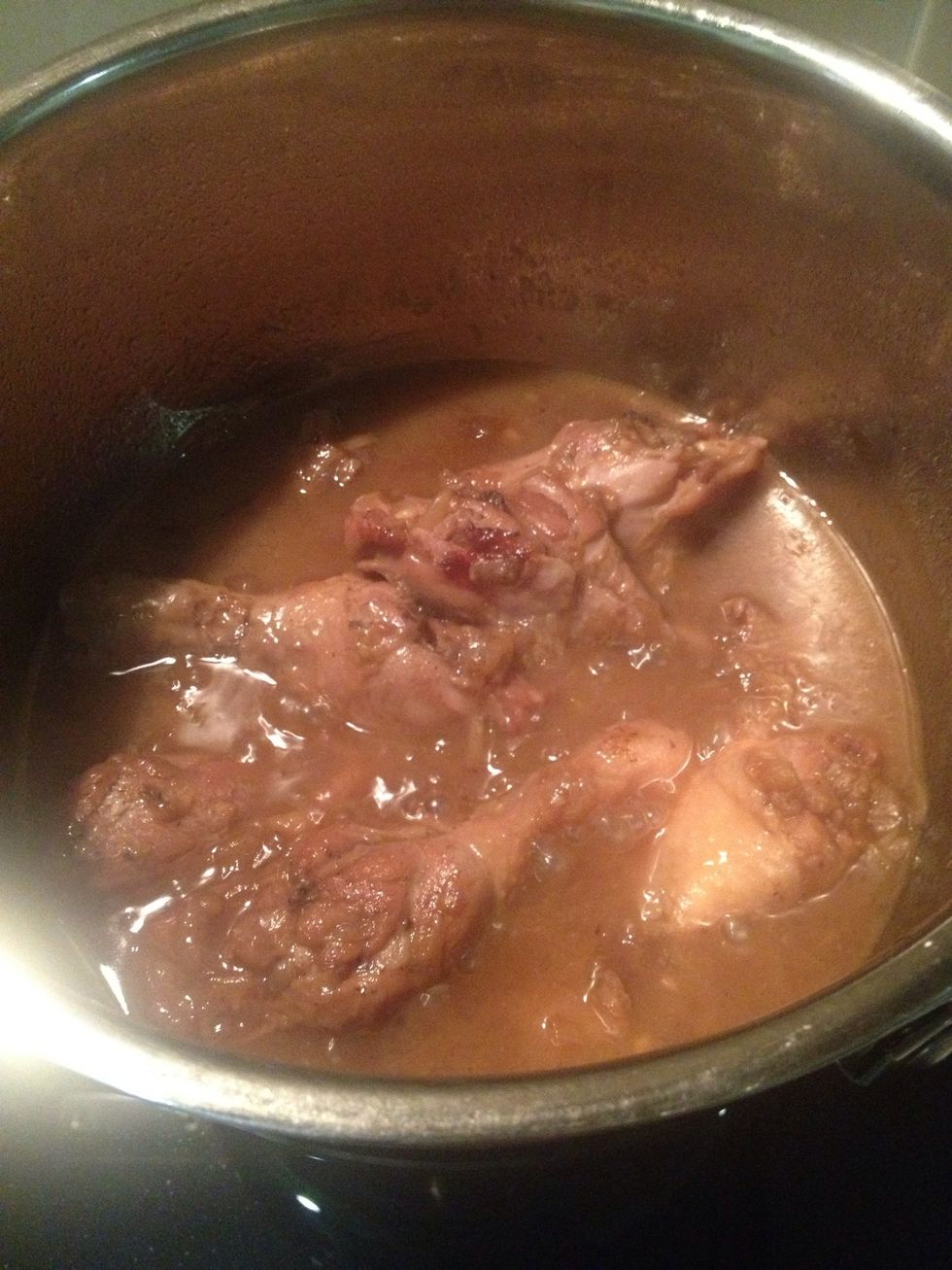 After 30 minutes, the gravy has thicken up.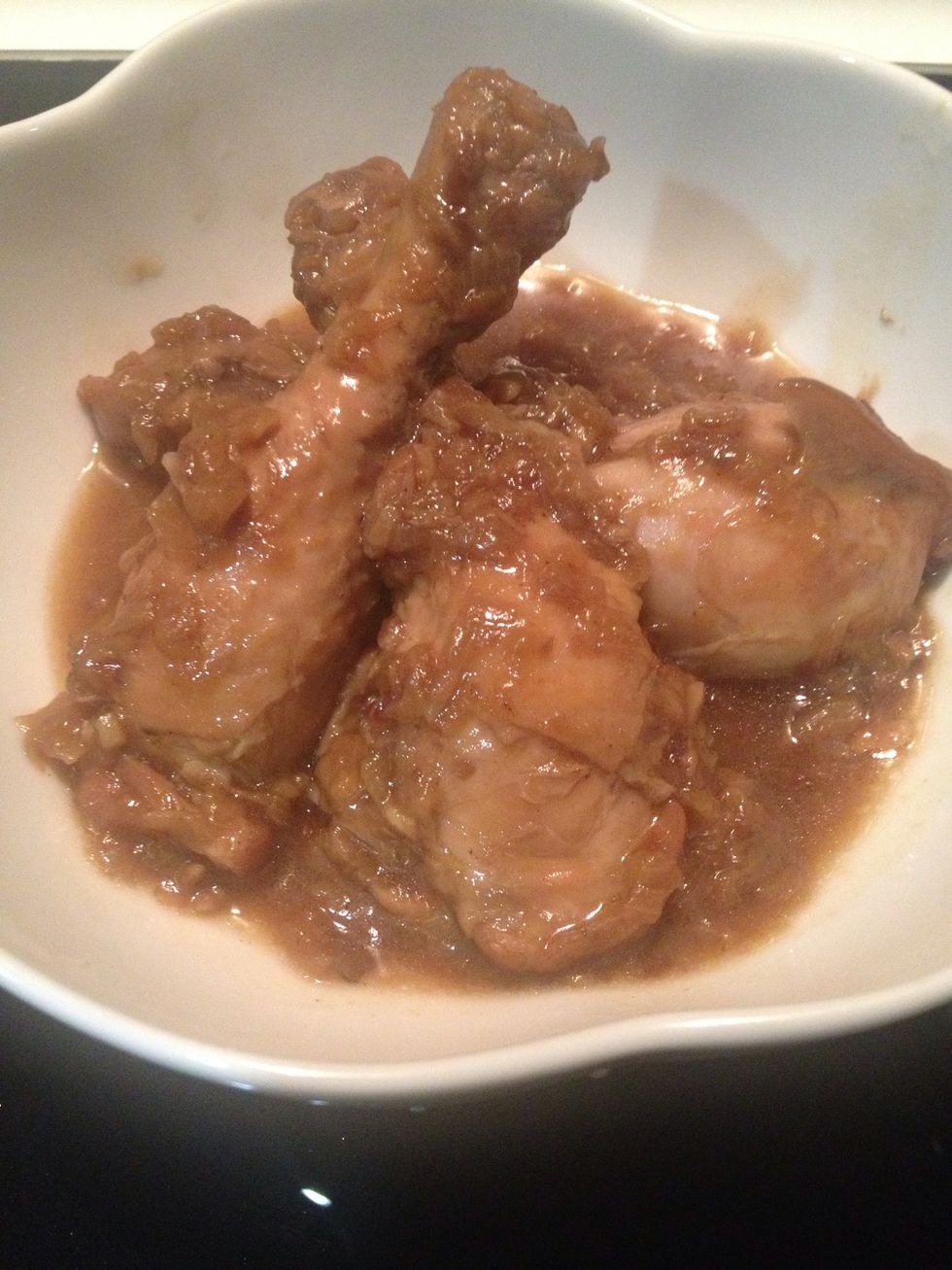 Is ready. Enjoy! 😍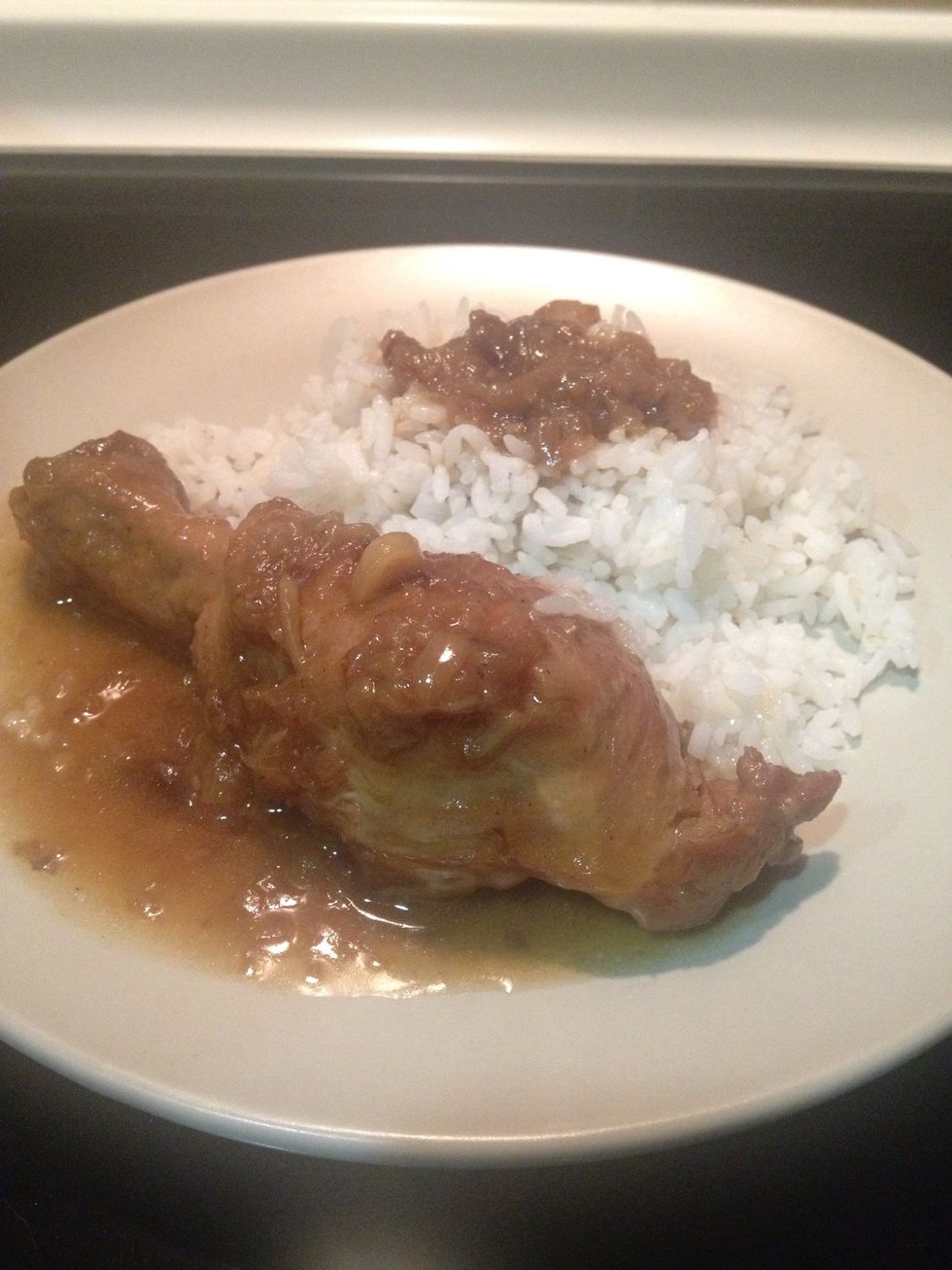 You can serve with warm rice. Typical how Asian eat. 😍
6.0 Drumstick
40.0 Shallot
1.0tsp Salt
1/2tsp Dark soy sauce
1.0c Water