This easy and delicious bake is easy to put together for surprise guest, or for a hearty cold weather treat!
22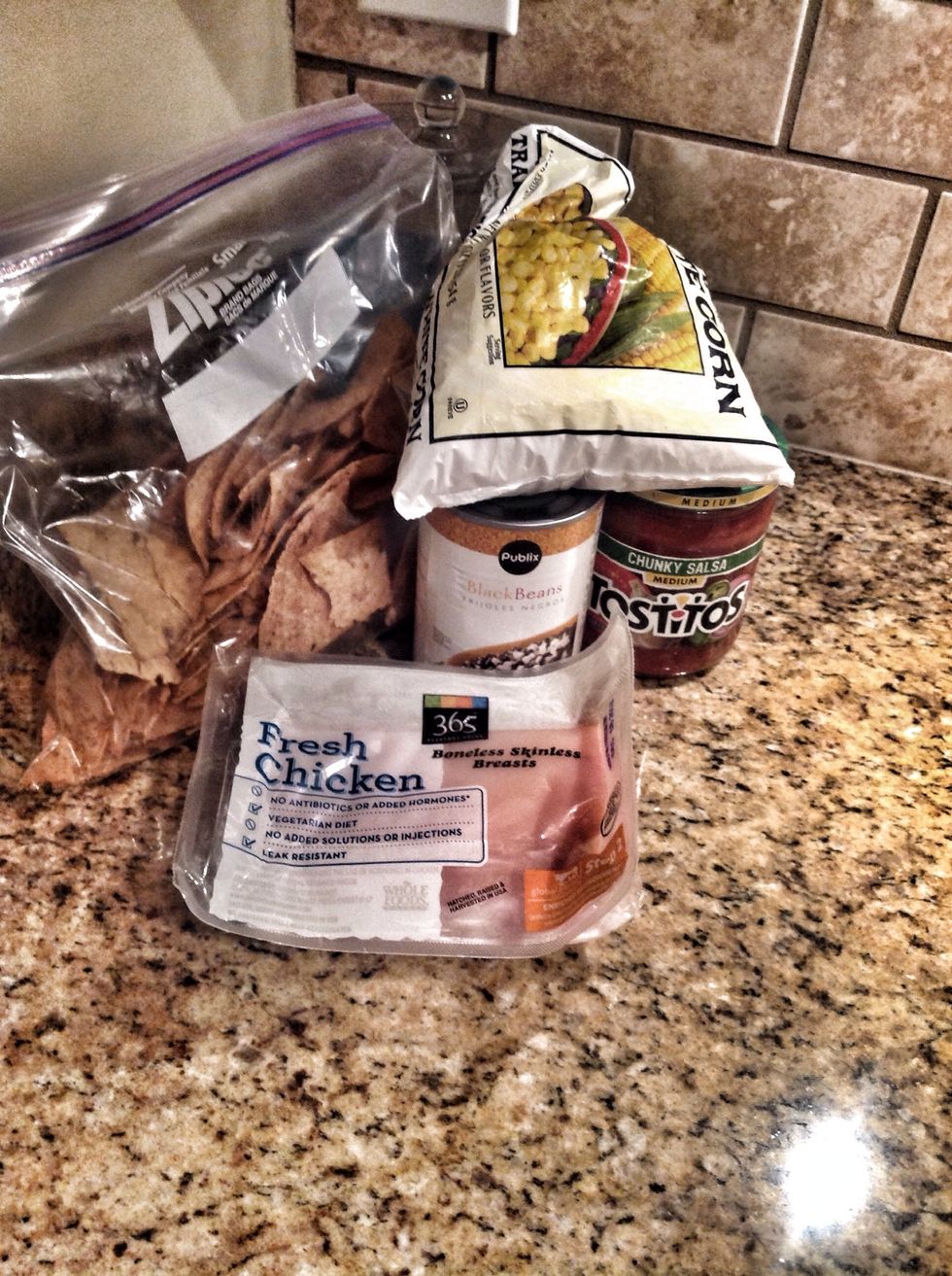 Household ingredients make for the best meals, sometimes!
Preheat oven to 400 degrees. Lightly grease casserole dish with olive oil.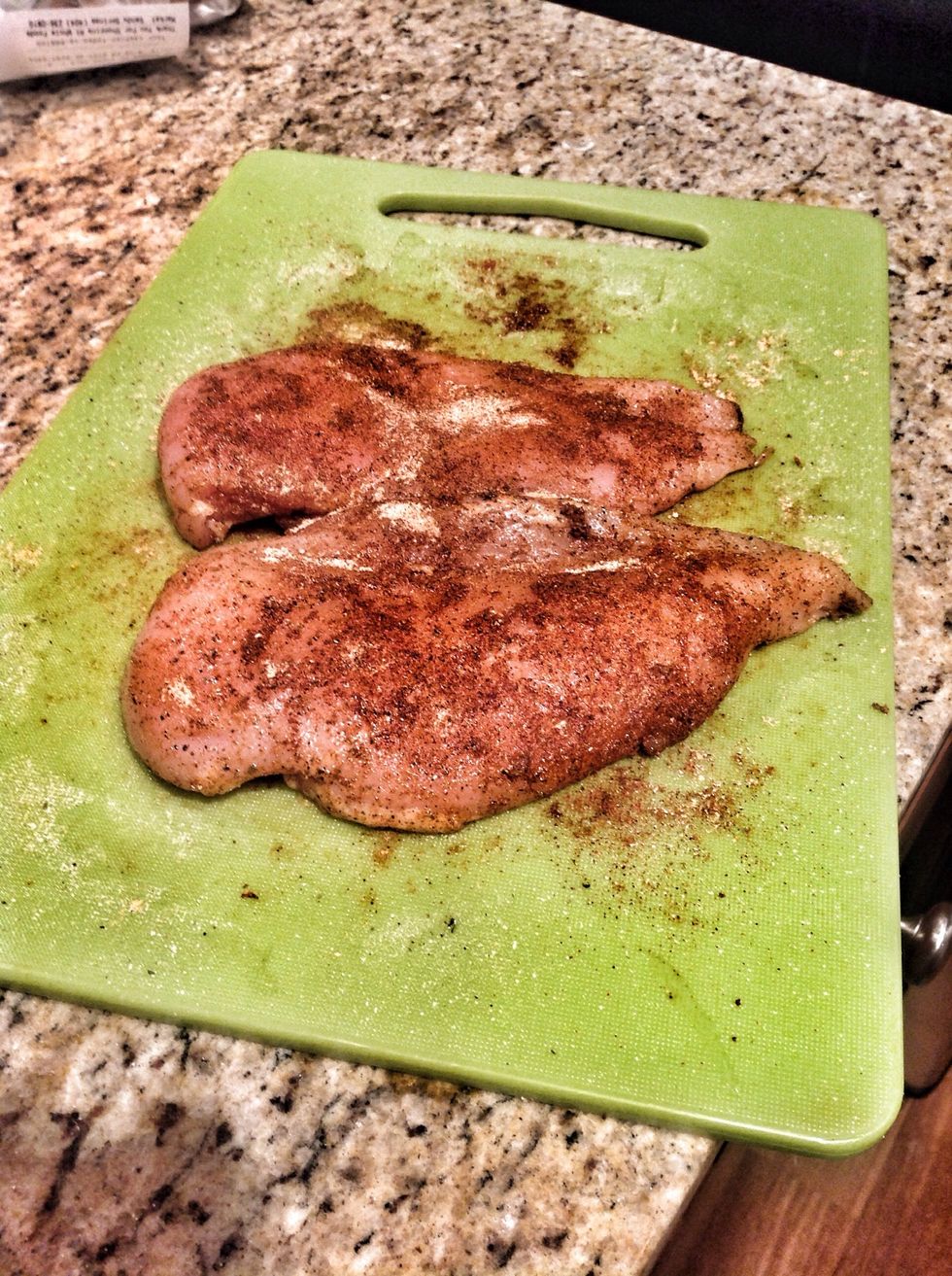 Rinse chicken breast, pat dry, and season with Taco Bell seasoning pack. Allow chicken to sit while you prep the casserole.
Line the bottom of your casserole dish with chunky crushed tortilla chips. I opted for wheat ones!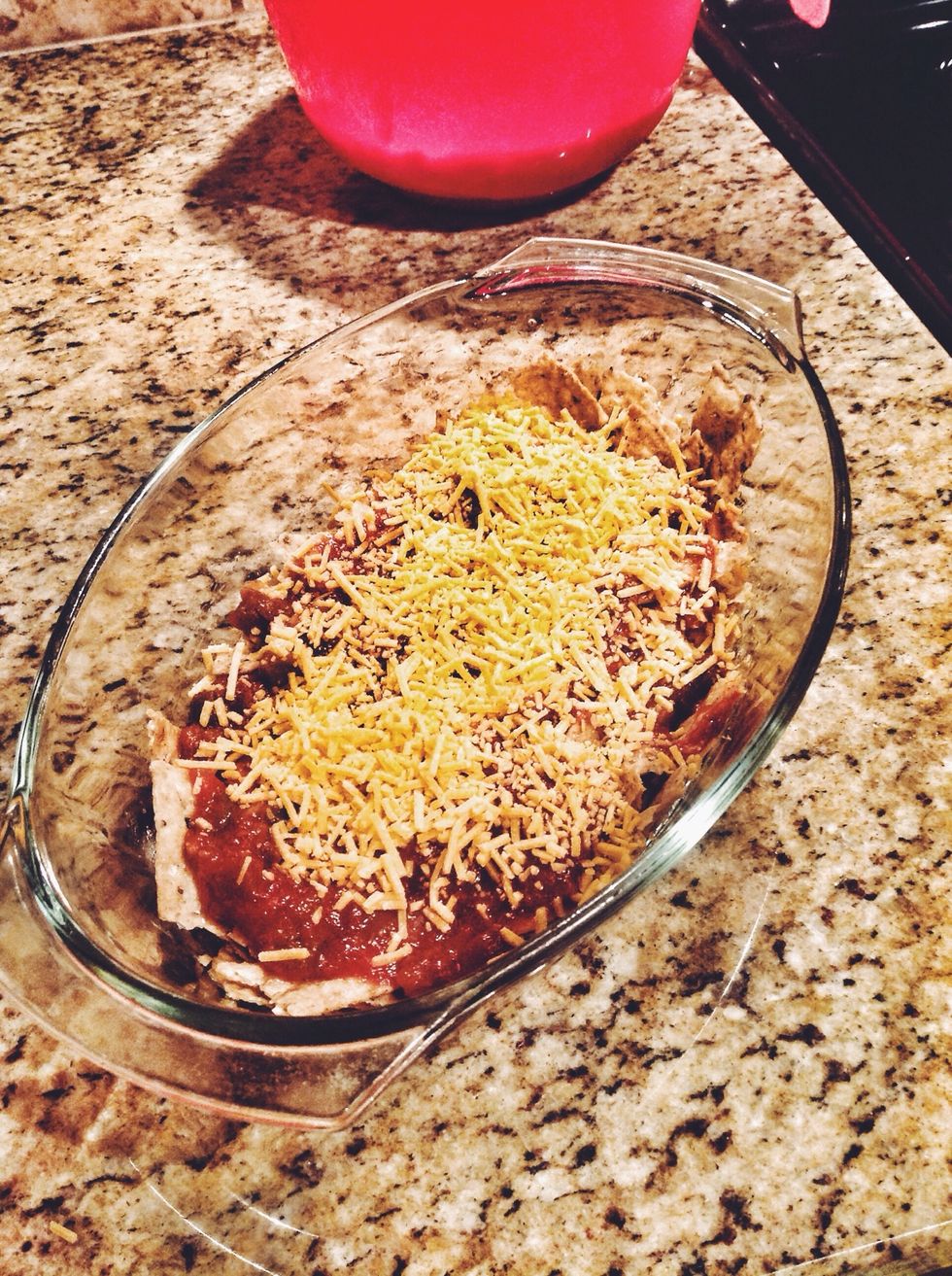 Pour the salsa over the chips. Do not smother the chips, simply add a generous layer. Sprinkle a generous layer of shredded cheese over the salsa. Lay the chicken breast atop the cheese.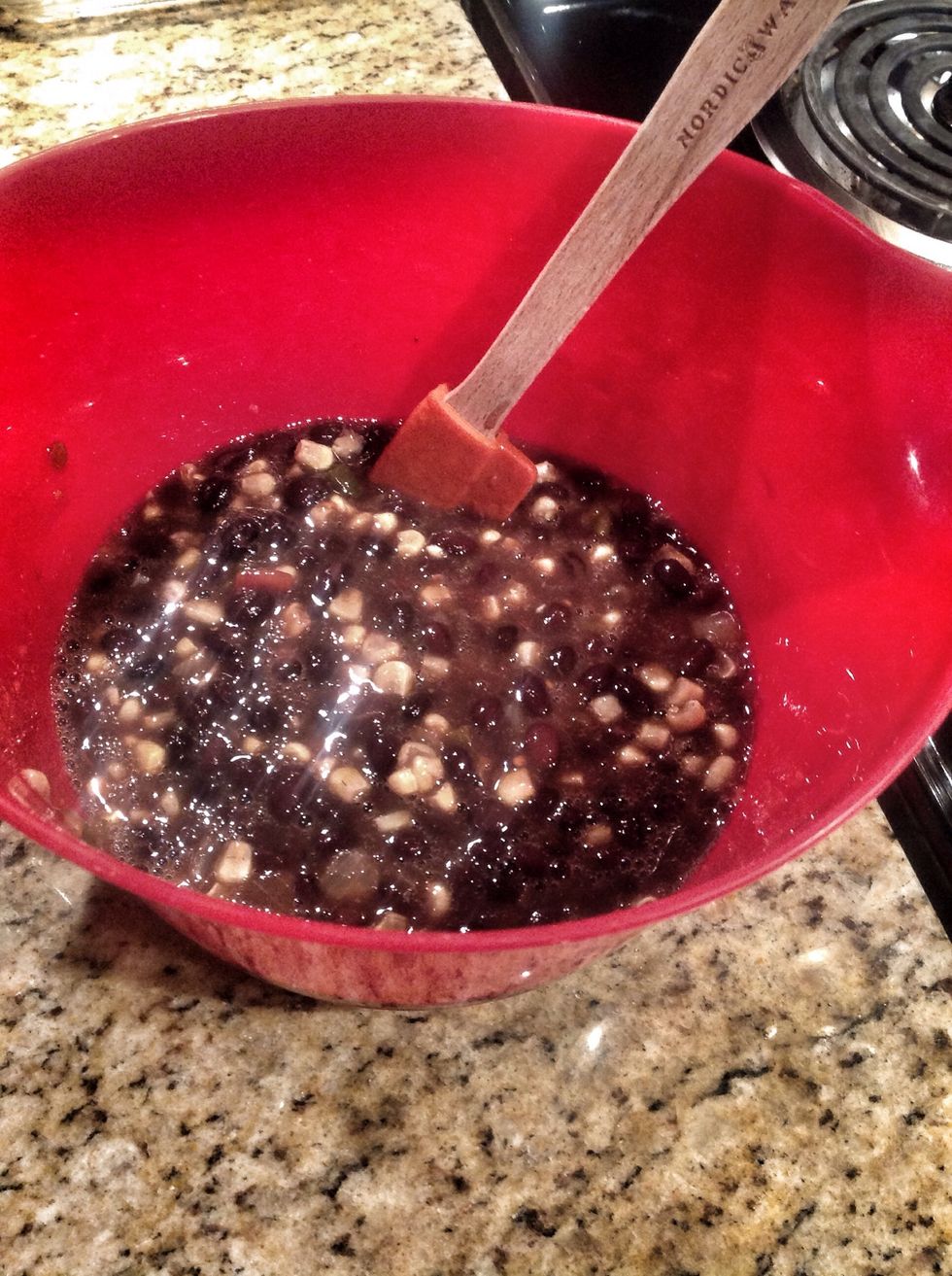 Mix your corn and black beans in a bowl, drain any access juice created by the stirring then pour the mixture over the chicken and tortilla layers.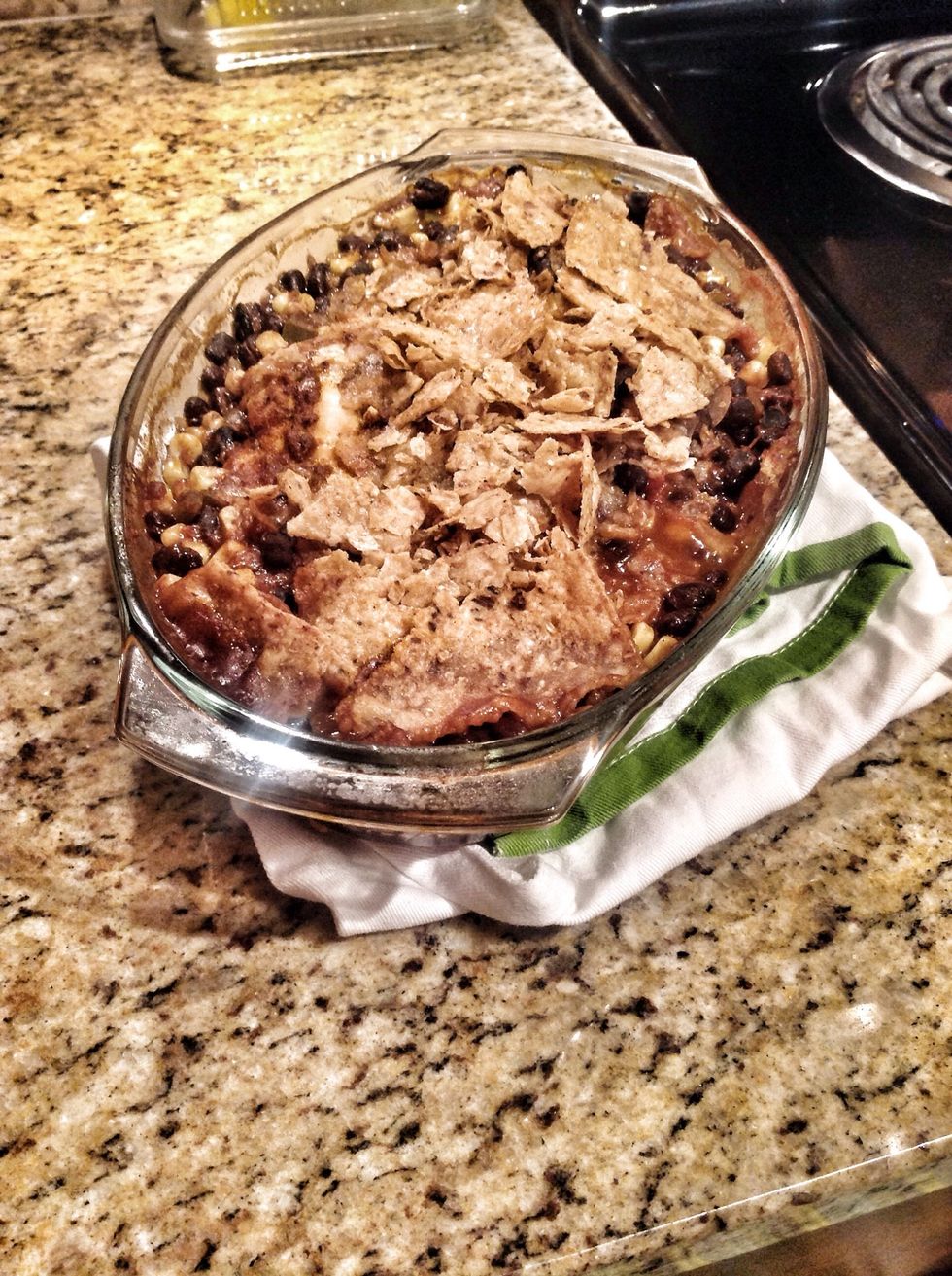 Add more crushed tortillas over the top and place in the oven to bake for 35 to 40 minutes on 400 degrees.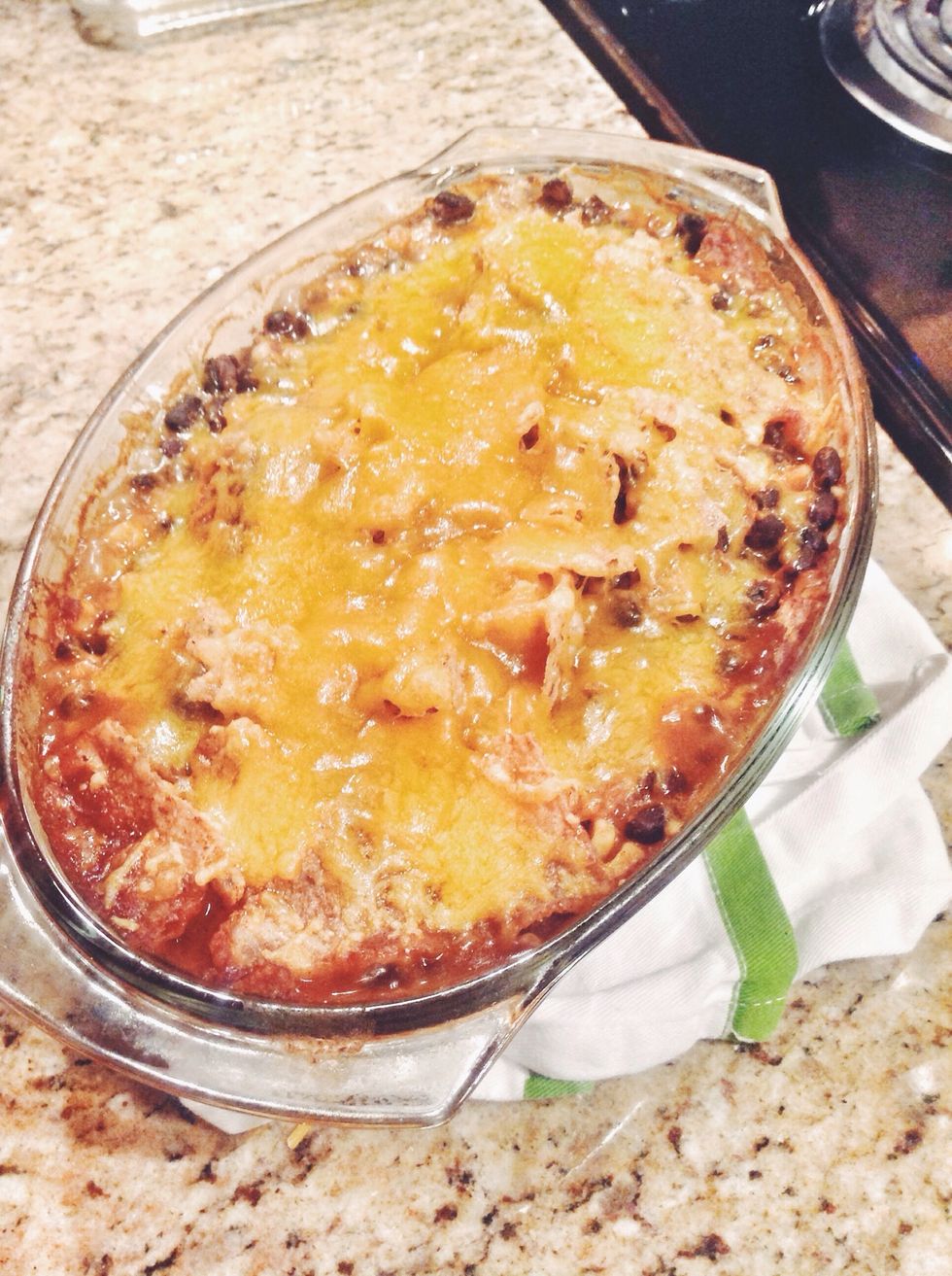 Add a generous layer of shredded cheese and bake for an additional 10 minutes or until cheese is golden brown.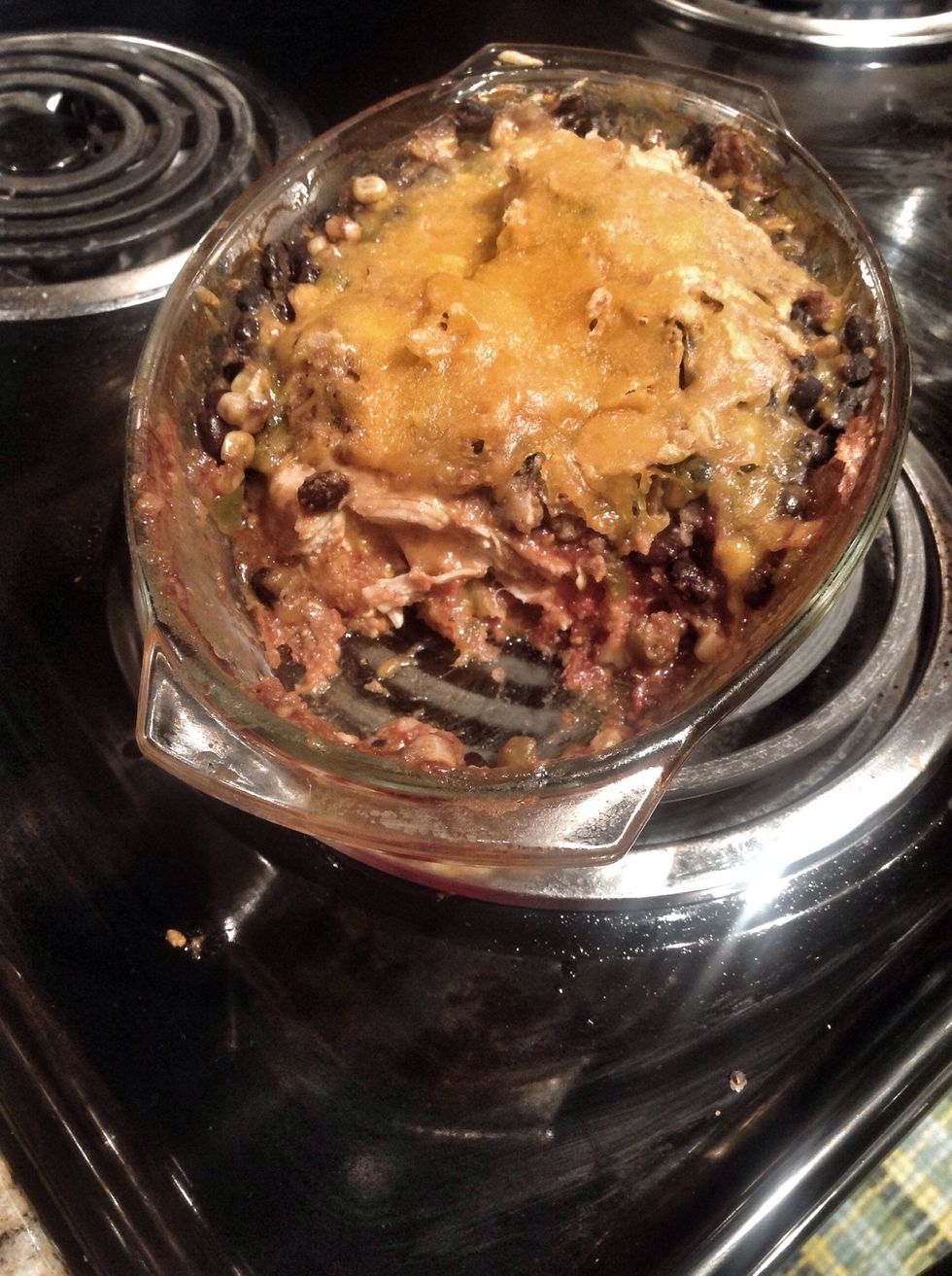 Look at those layers of deliciousness!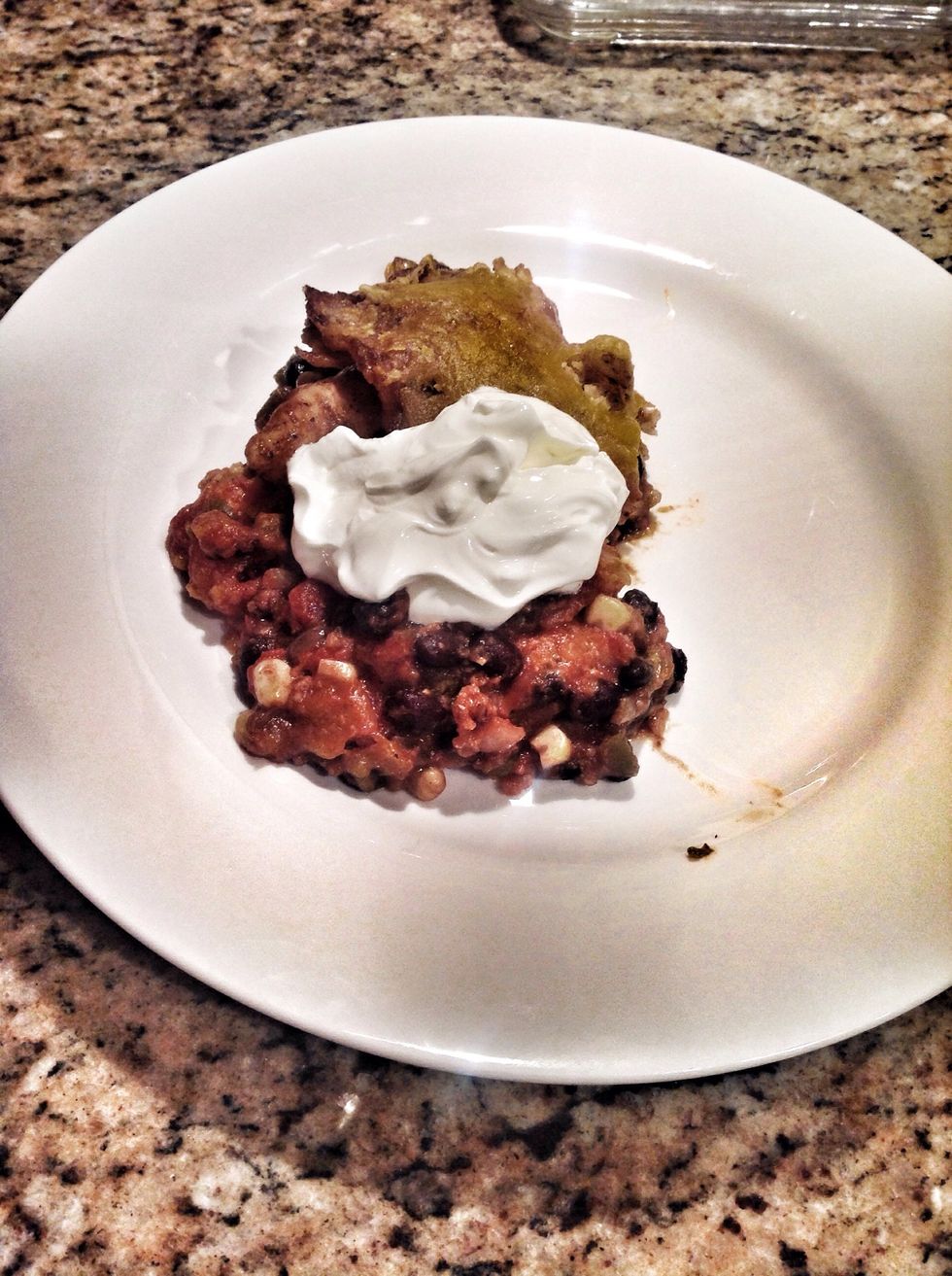 Enjoy with a dollop of sour cream... You just have to!
2.0lb Breast of chicken
1.0c Canned or frozen Black beans
1.0c Canned or frozen corn
0.0c Crushed Tortilla chips
1.0tsp Olive oil
1.0c Salsa
0.0c Shredded Cheese
1.0 Taco Bell Seasoning Packet