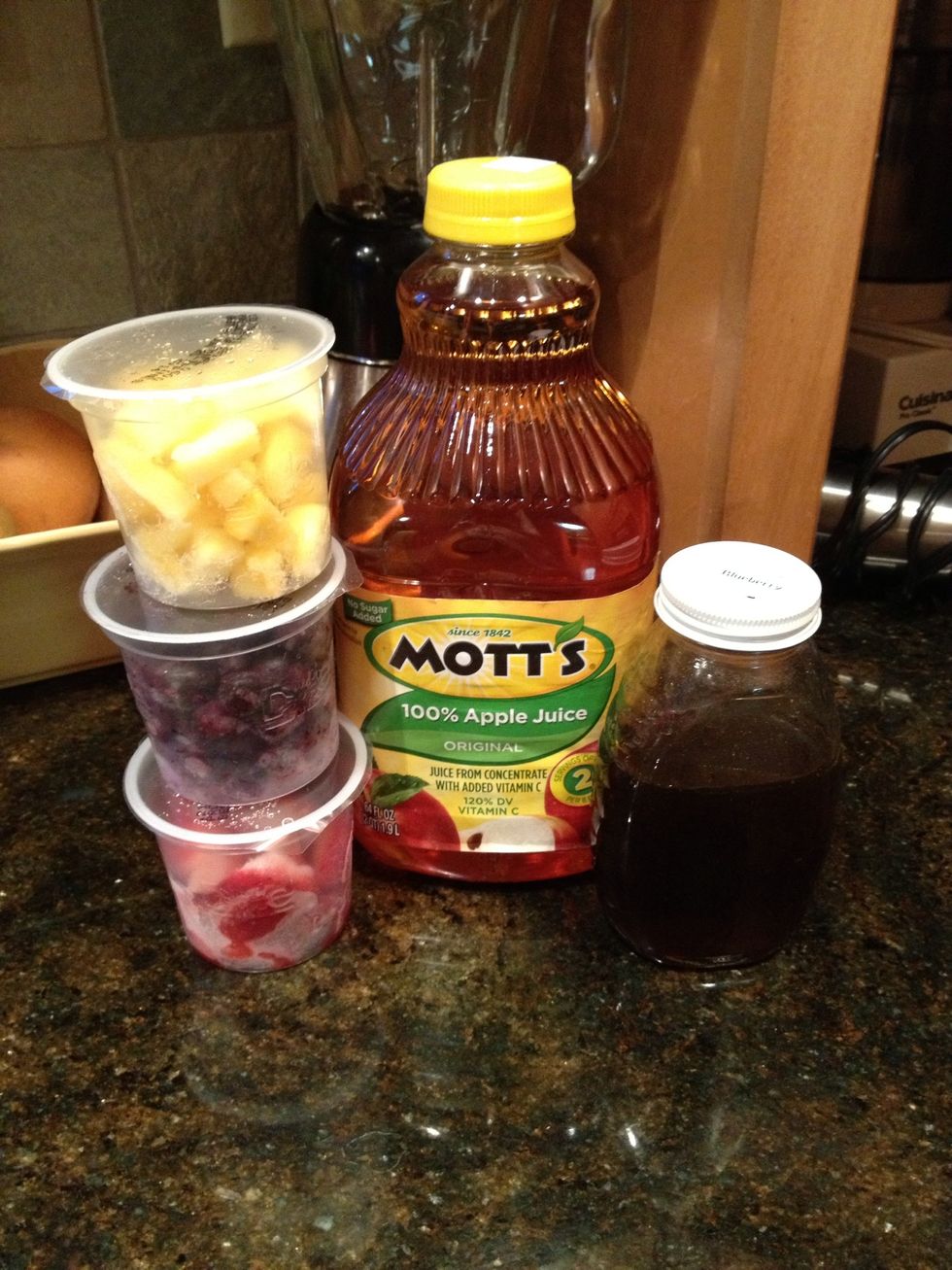 I used strawberry, blueberry, and pineapple (see next slide), apple juice, and honey. I like blueberry clover honey because of its sweetness but any honey is perfect, it's your choice.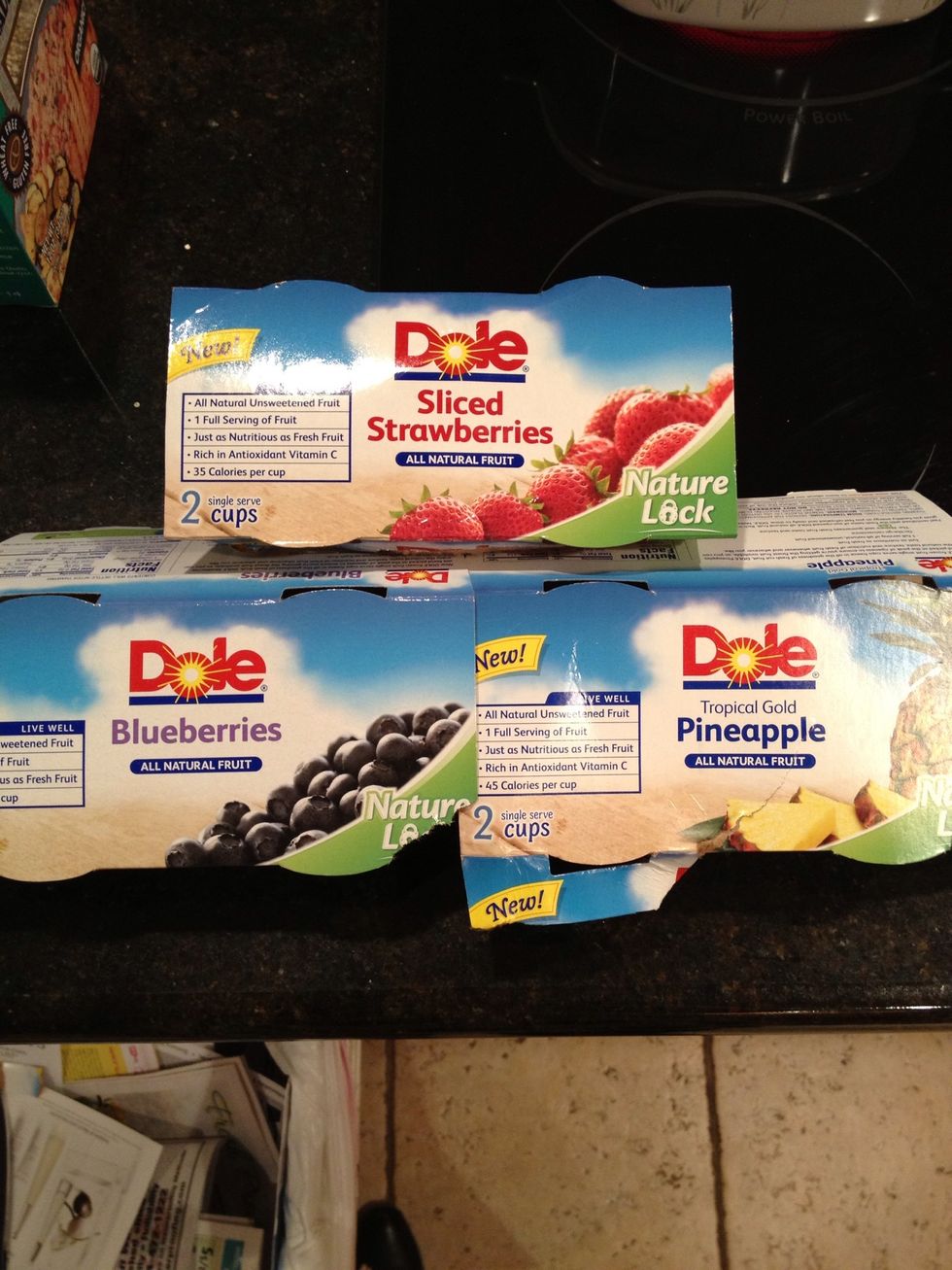 I found these single sized frozen fruit cups from dole last week and thought they were a great idea! There's nothing added just fruit.
Use 1 cup of each fruit, 1/4 cup apple juice, and 1 Tablespoon honey. I used this nifty hand blender that I have (and love!) but a regular blender is all that's required.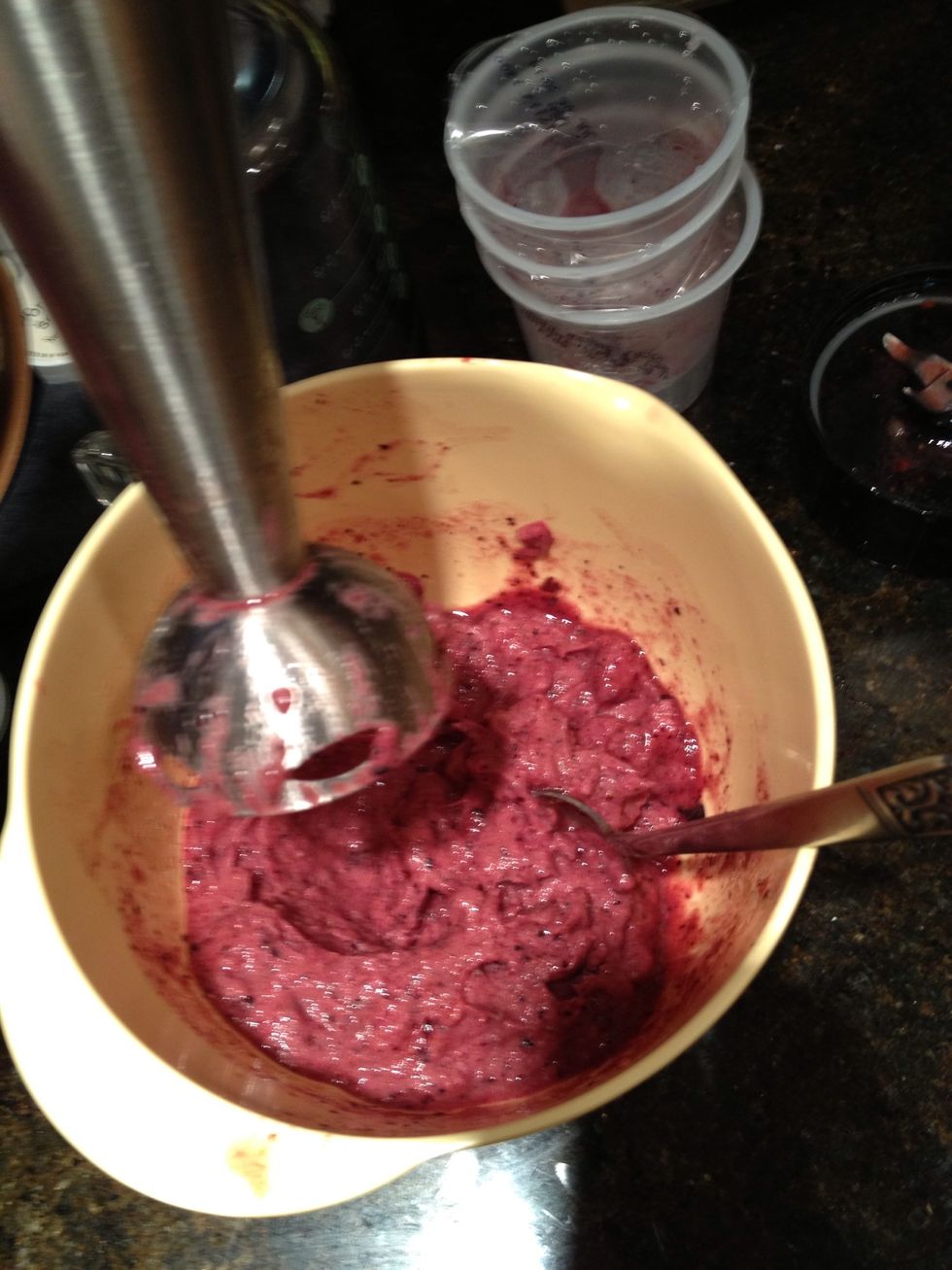 Hand blender and my sorbet that's just about done!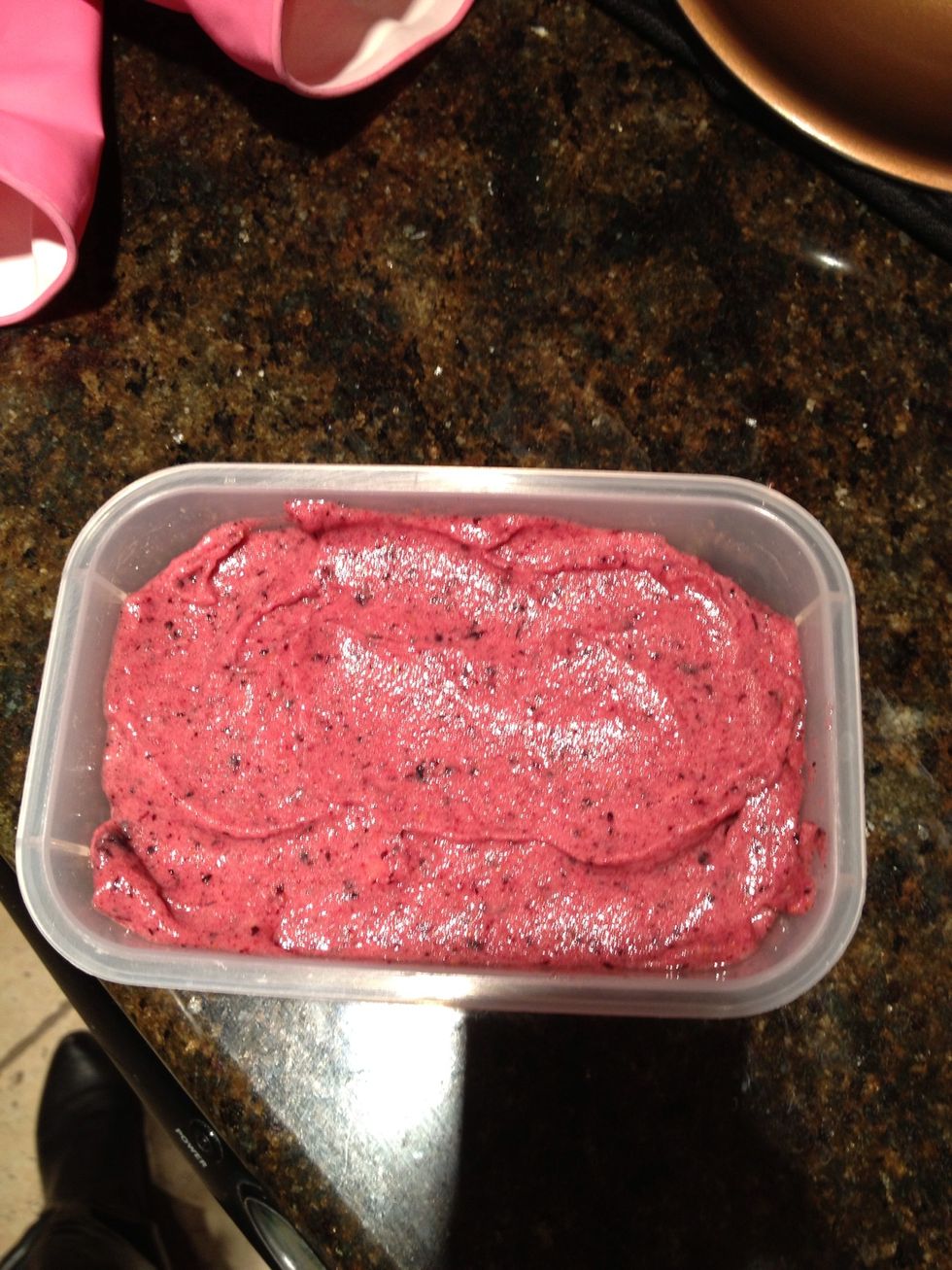 Place in a container and freeze for at least 1 hour.
Use any combination of fruit you like. This is a base recipe so you can play with the proportions and easily make a bigger batch. The fruit and honey makes it perfectly sweet with no sugar needed!
The creator of this guide has not included ingredients