Before starting: Tie up all loose hair. Wash your hands and wear disposable gloves.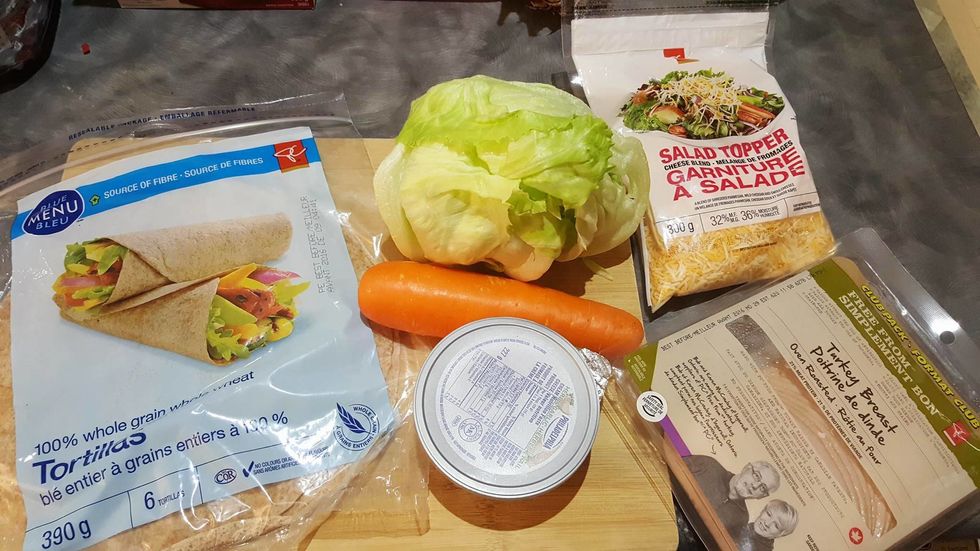 Gather all your ingredients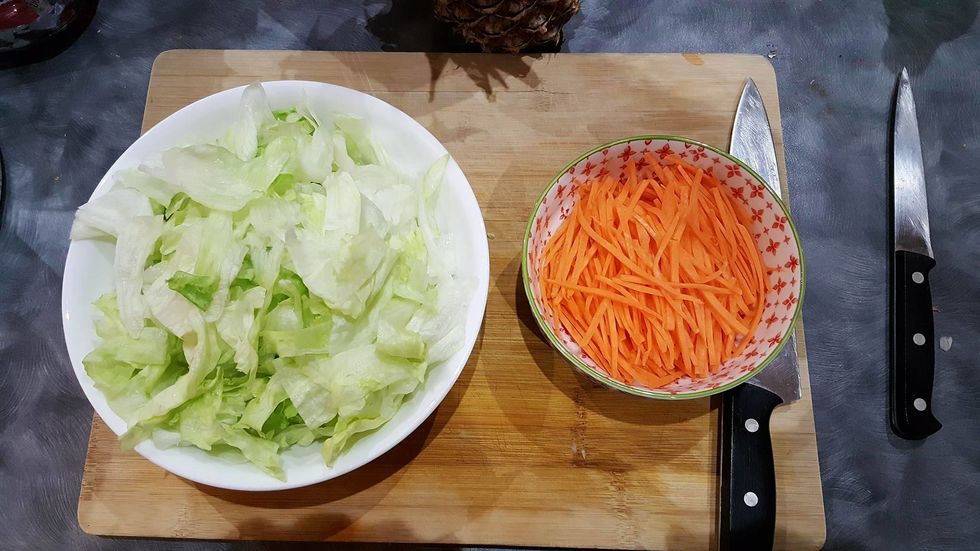 Wash both the carrots and lettuce. Then cut them into shreds and dry them off. You don't want the wrap to be wet and soggy.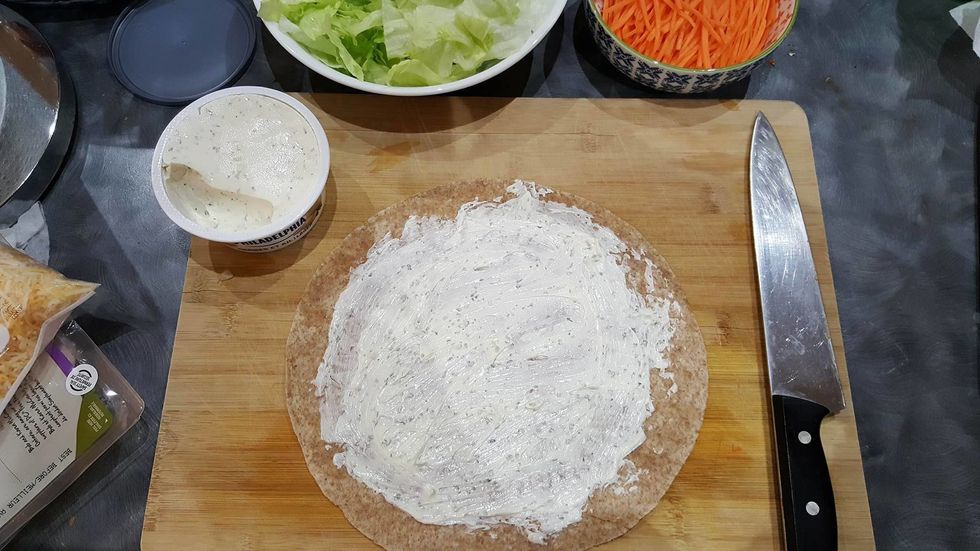 Spread one table spoon of Herb and Garlic cream cheese onto one tortilla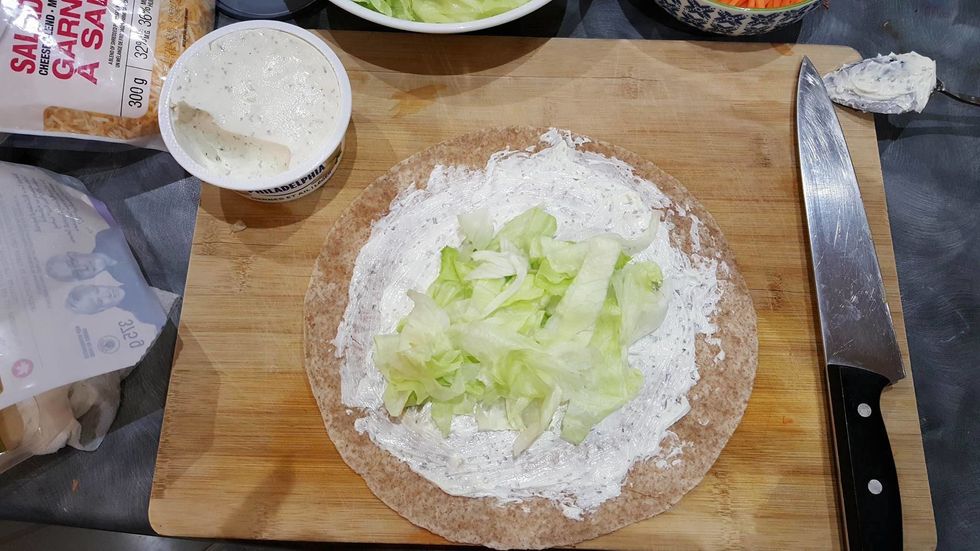 Place about one and half handful of lettuce onto the tortilla. You may change the amount depending on your preference.
Place less than half a handful of carrots on top of the lettuce.
Place two slices of turkey breast on top of the lettuce and carrots.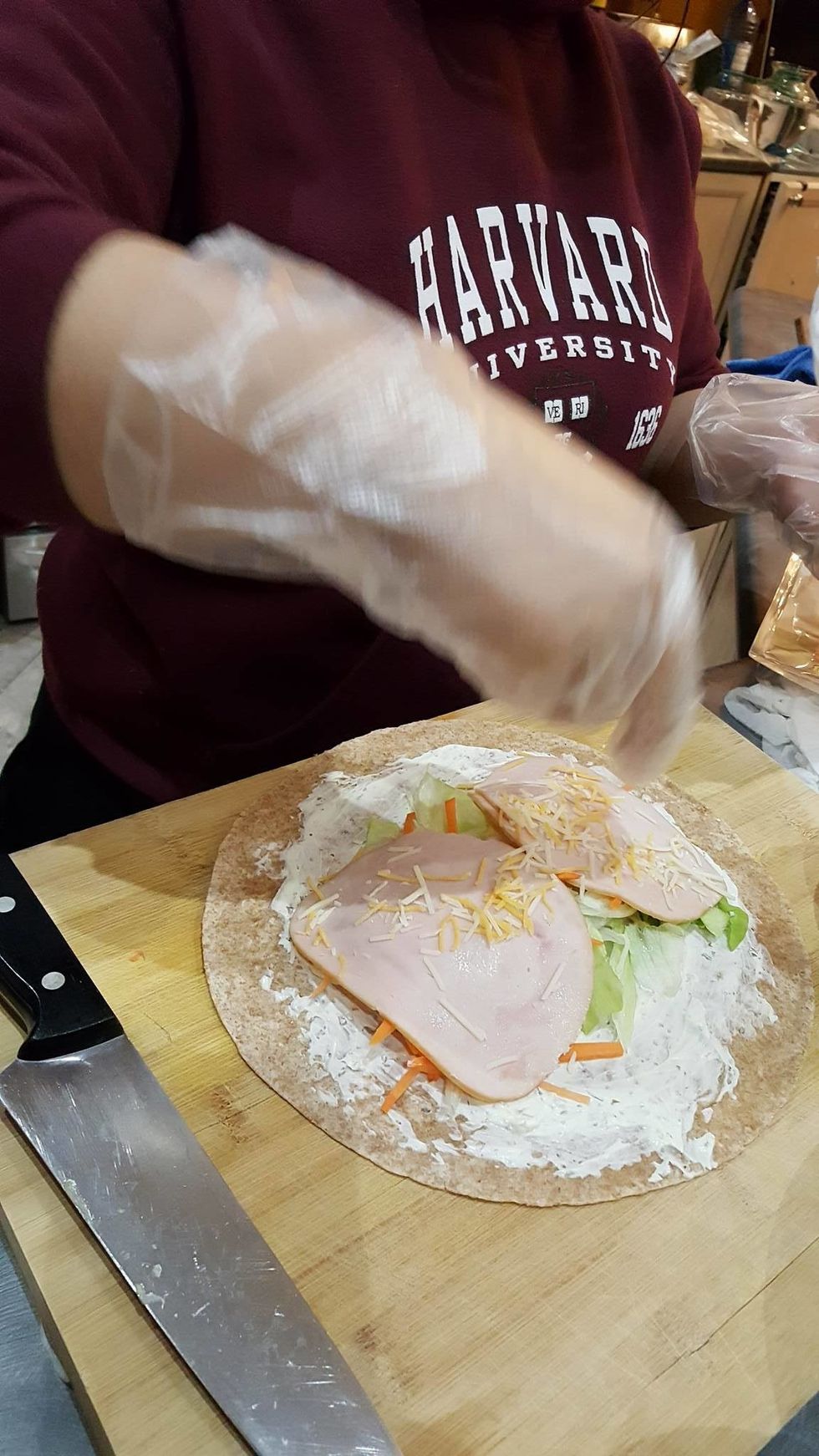 Sprinkle shredded cheese onto the turkey breast.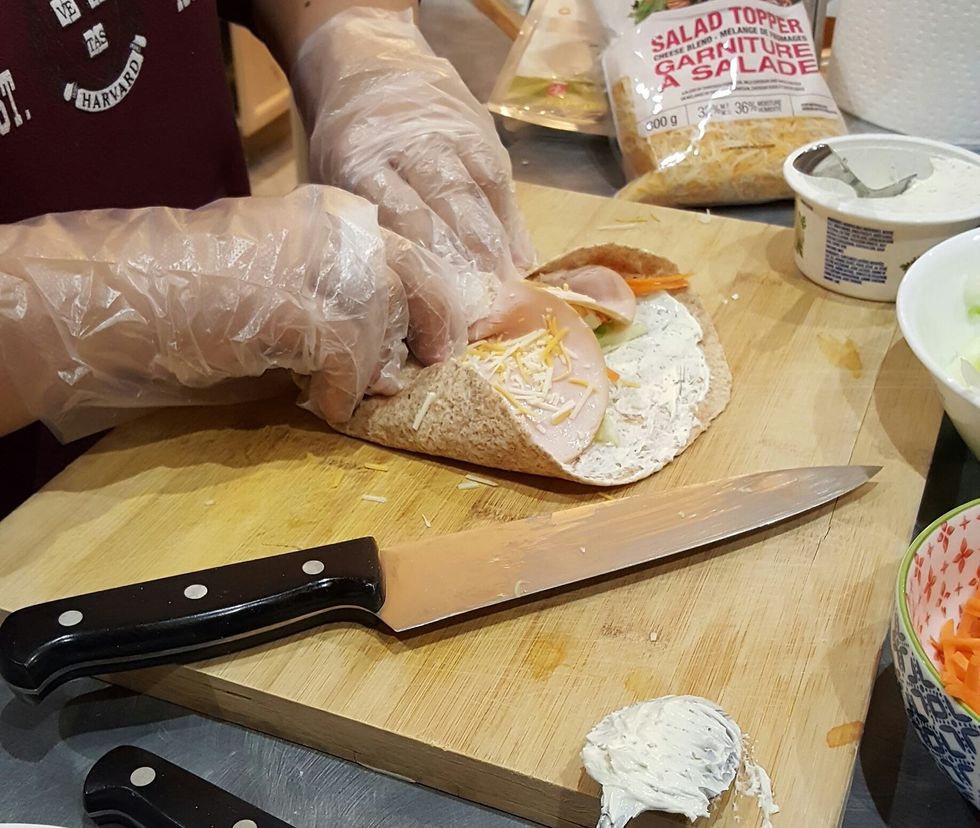 Fold the ends inwards and start to roll up the wrap!
Cut the wrap into two.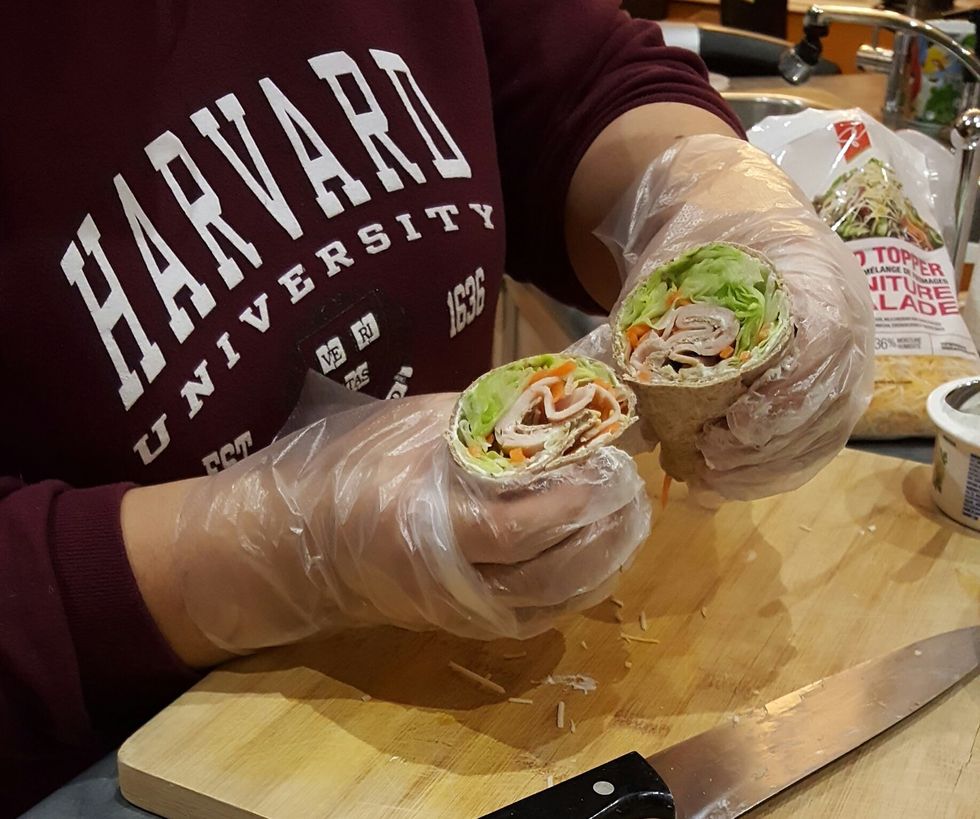 Enjoy the end result!
1.0 Package of whole wheat tortilla
1.0 Head of the lettuce
1.0 Herb and Garlic cream cheese
1.0c Shredded carrots
1.0 Pack of pre-sliced turkey
1/2c Shredded Cheese