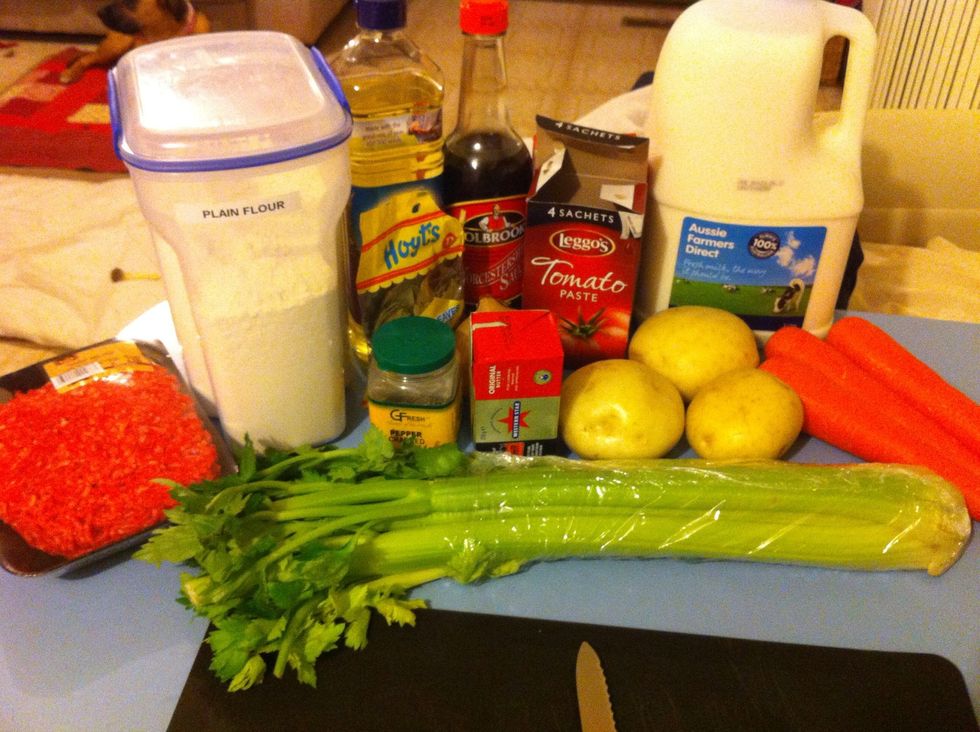 Gather the ingredients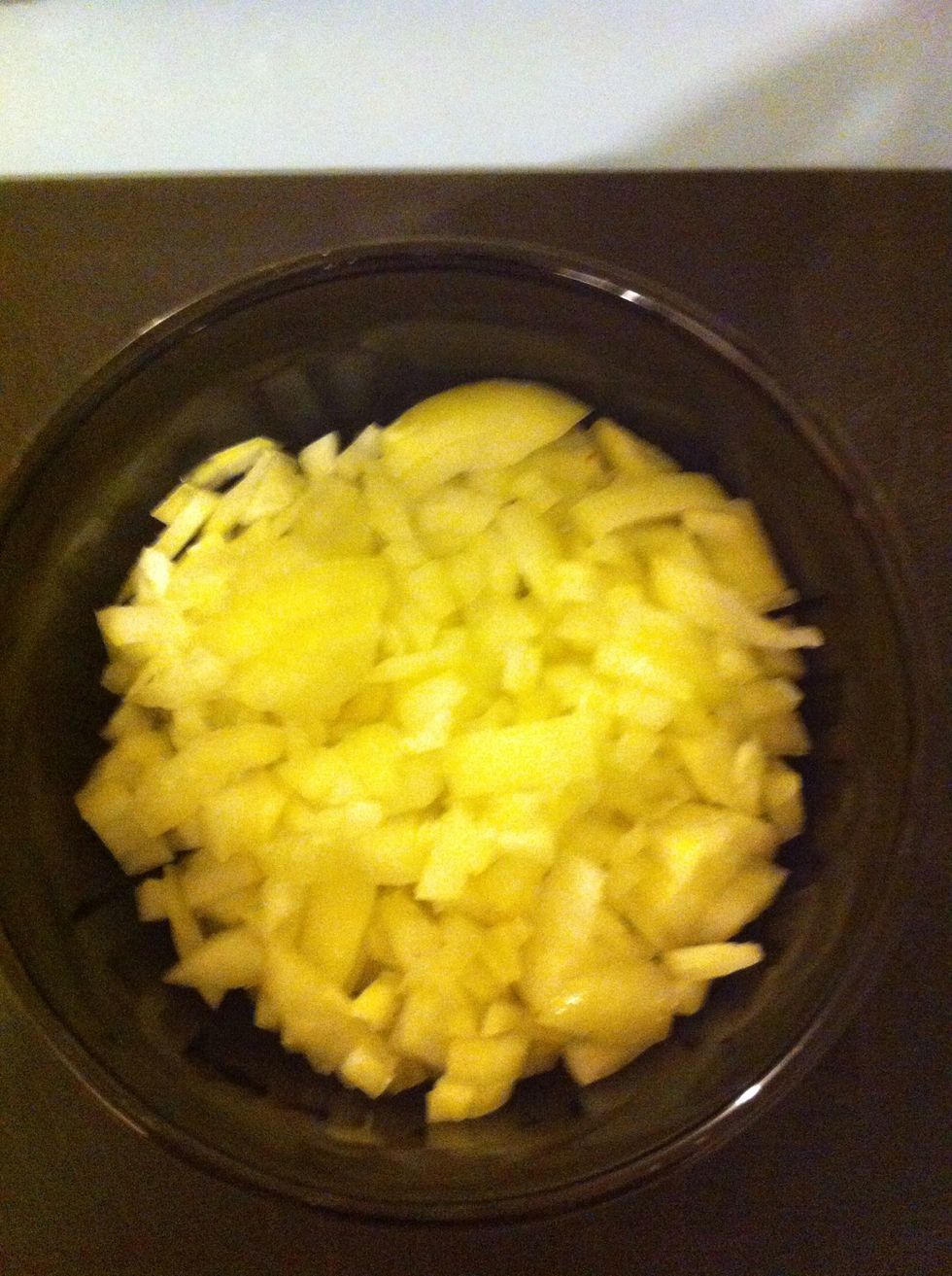 Finely chop the onion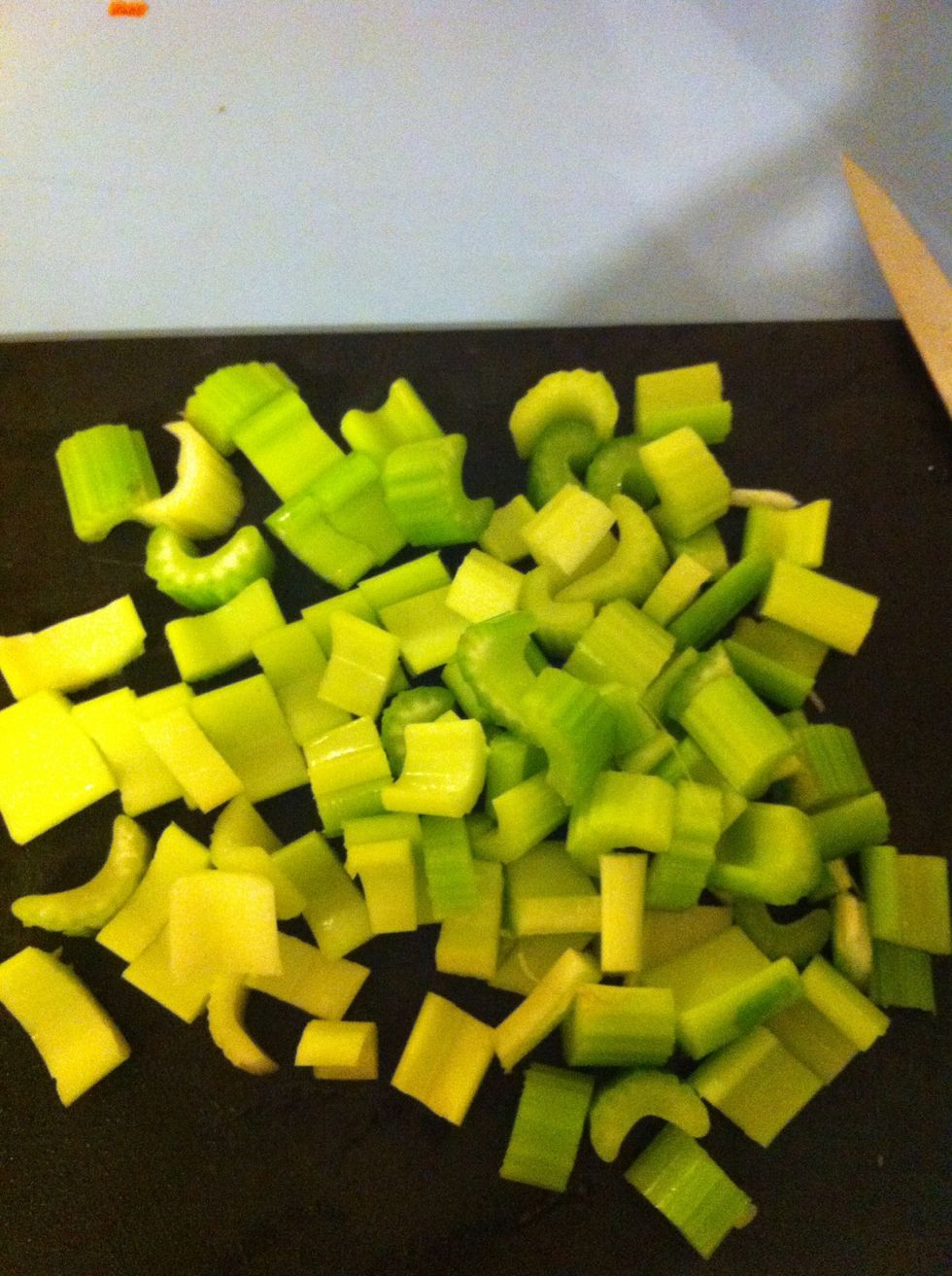 Roughly chop celery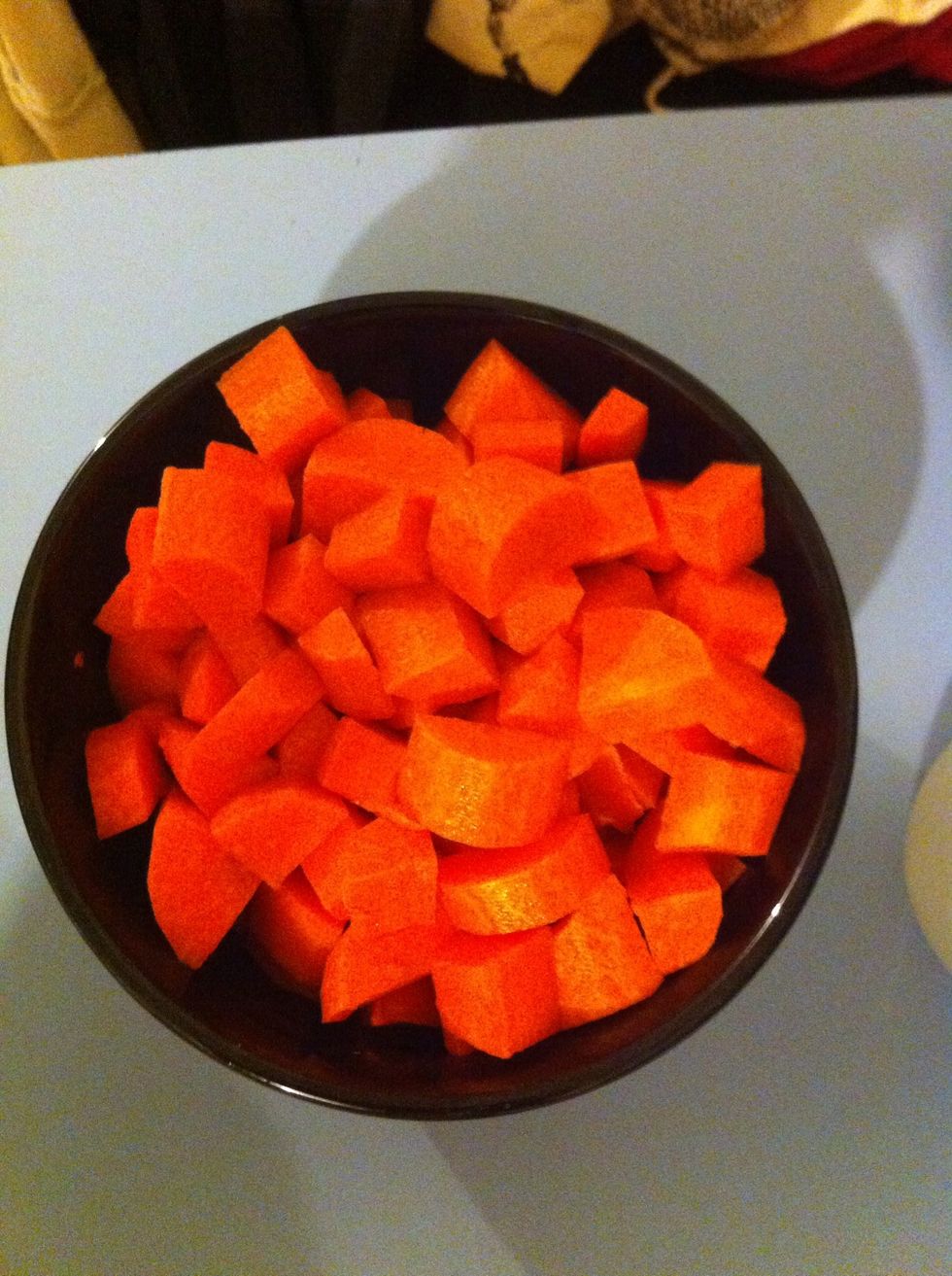 Roughly chop carrots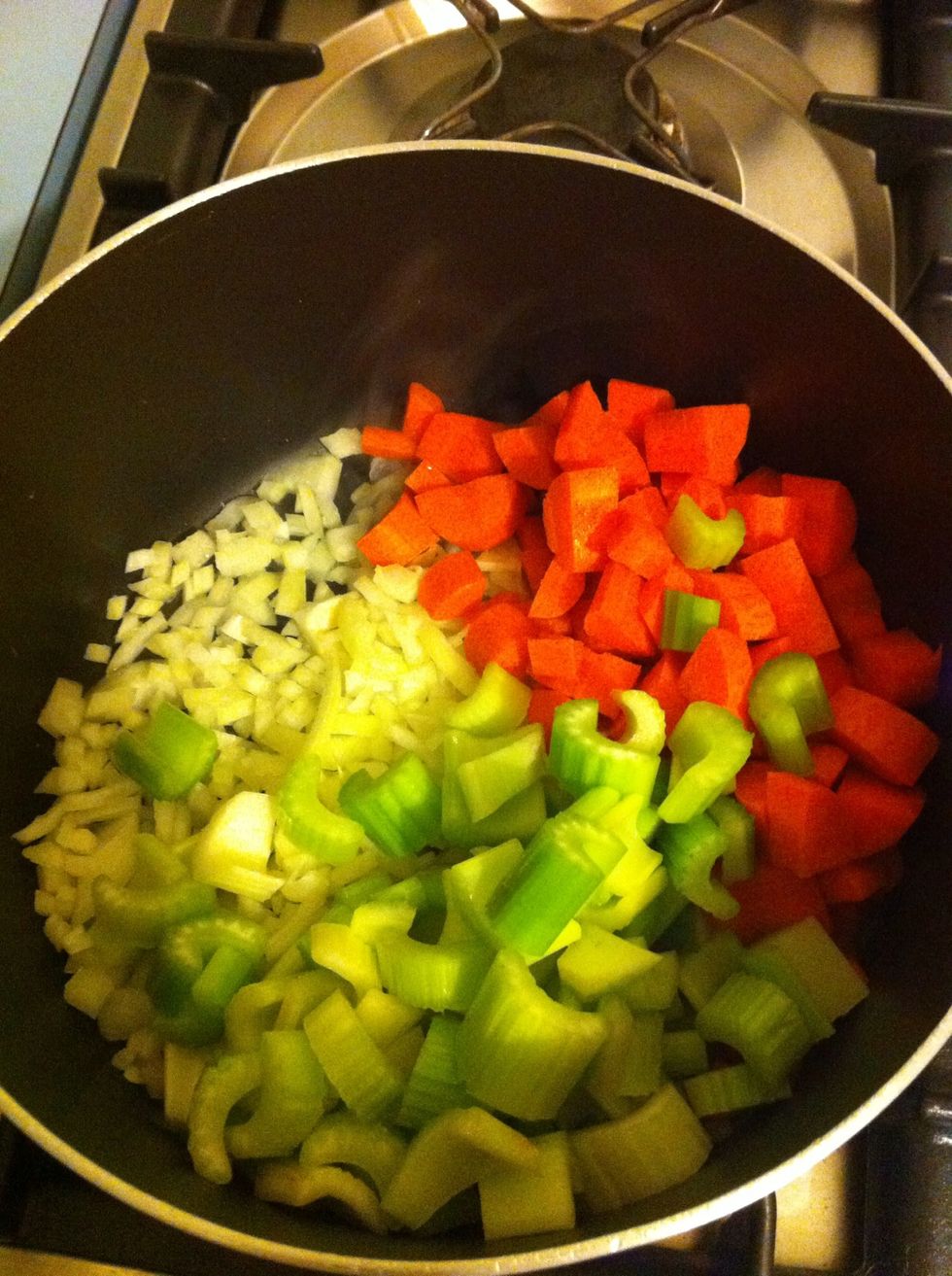 Sauté together onion carrot and celery until soft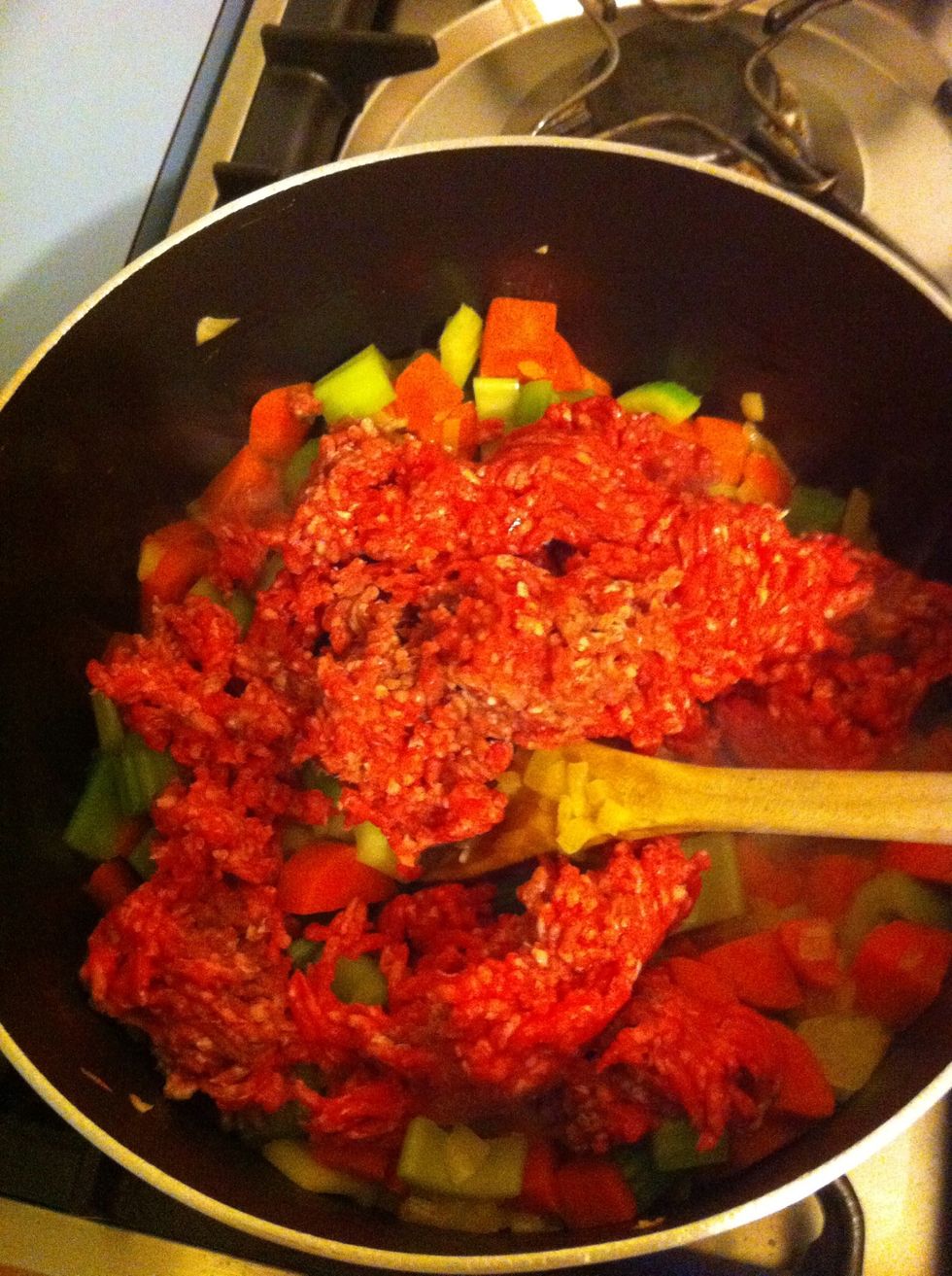 Add beef mince- some people use lamb mince but I prefer beef.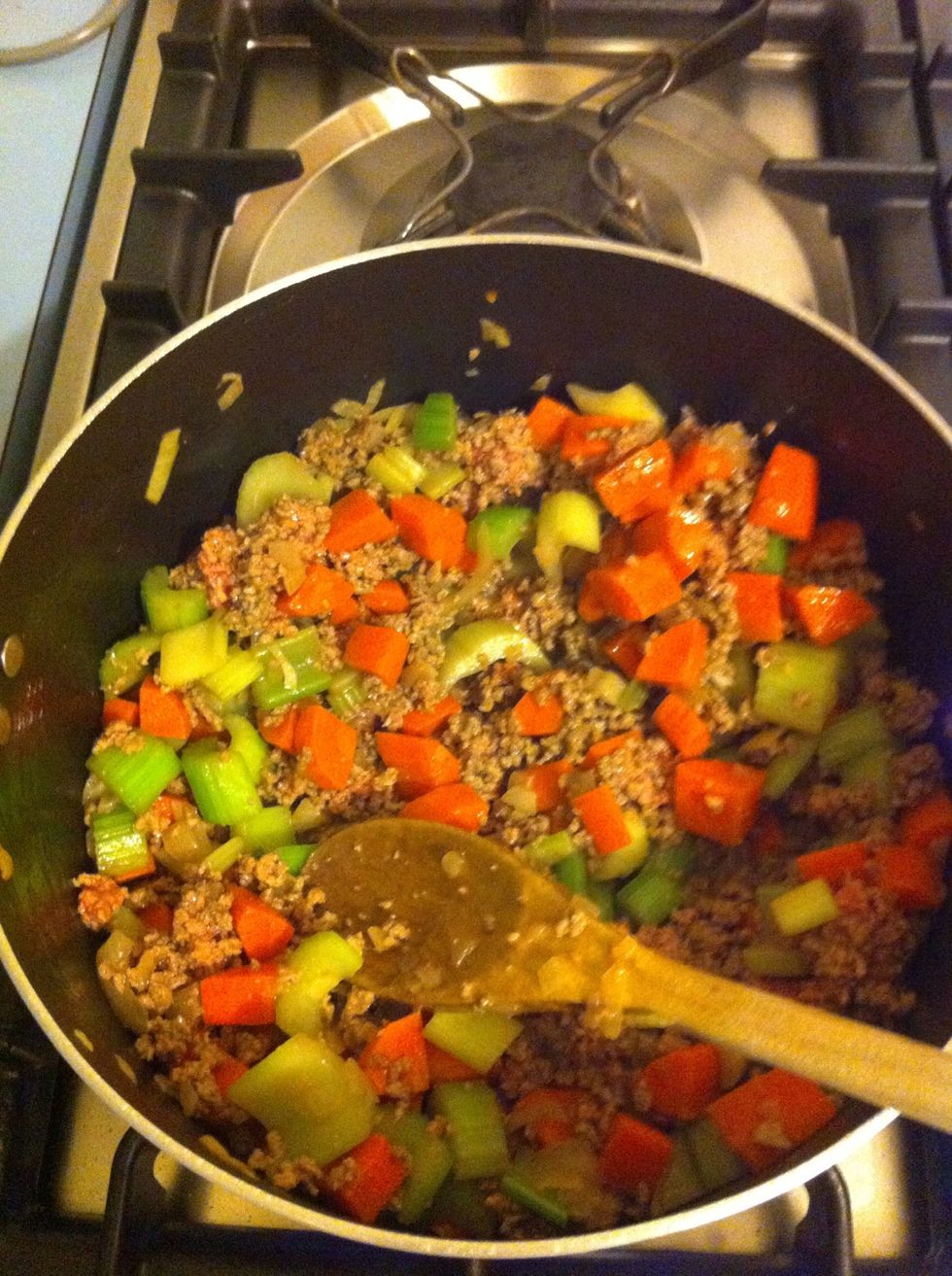 Cook until all meat is brown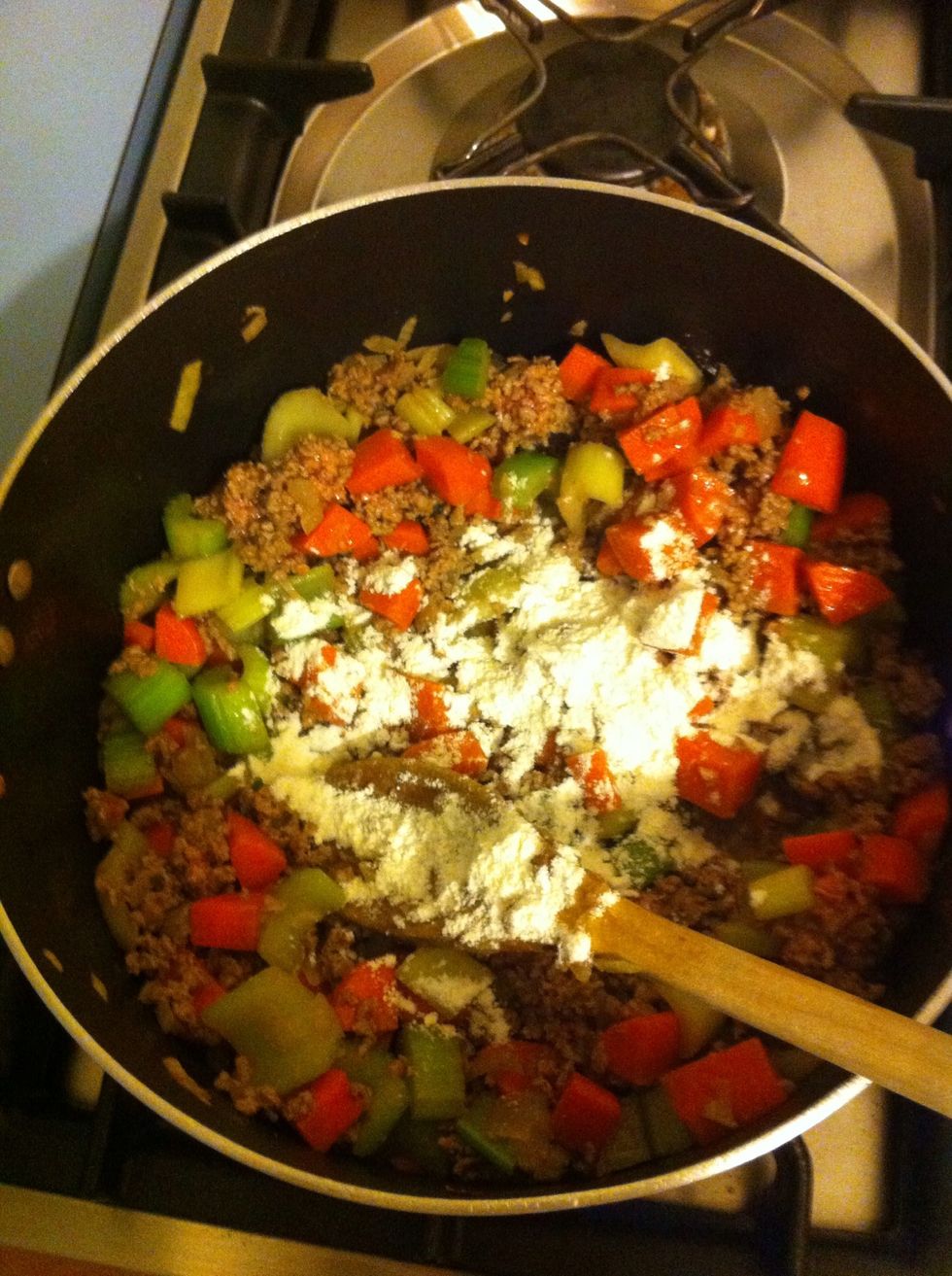 Add the flour and mix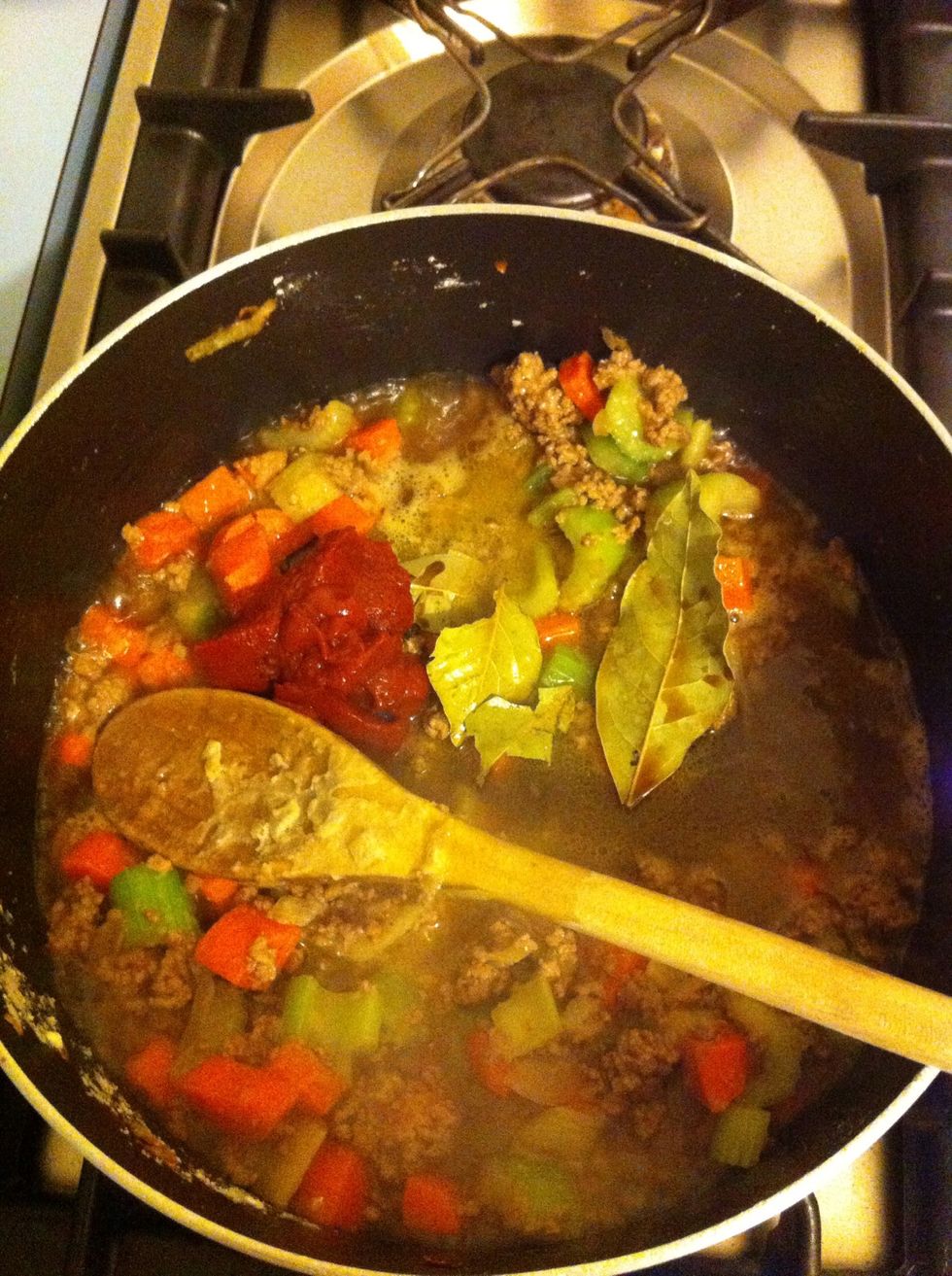 Now add the tomato paste, bay leaf and beef stock and simmer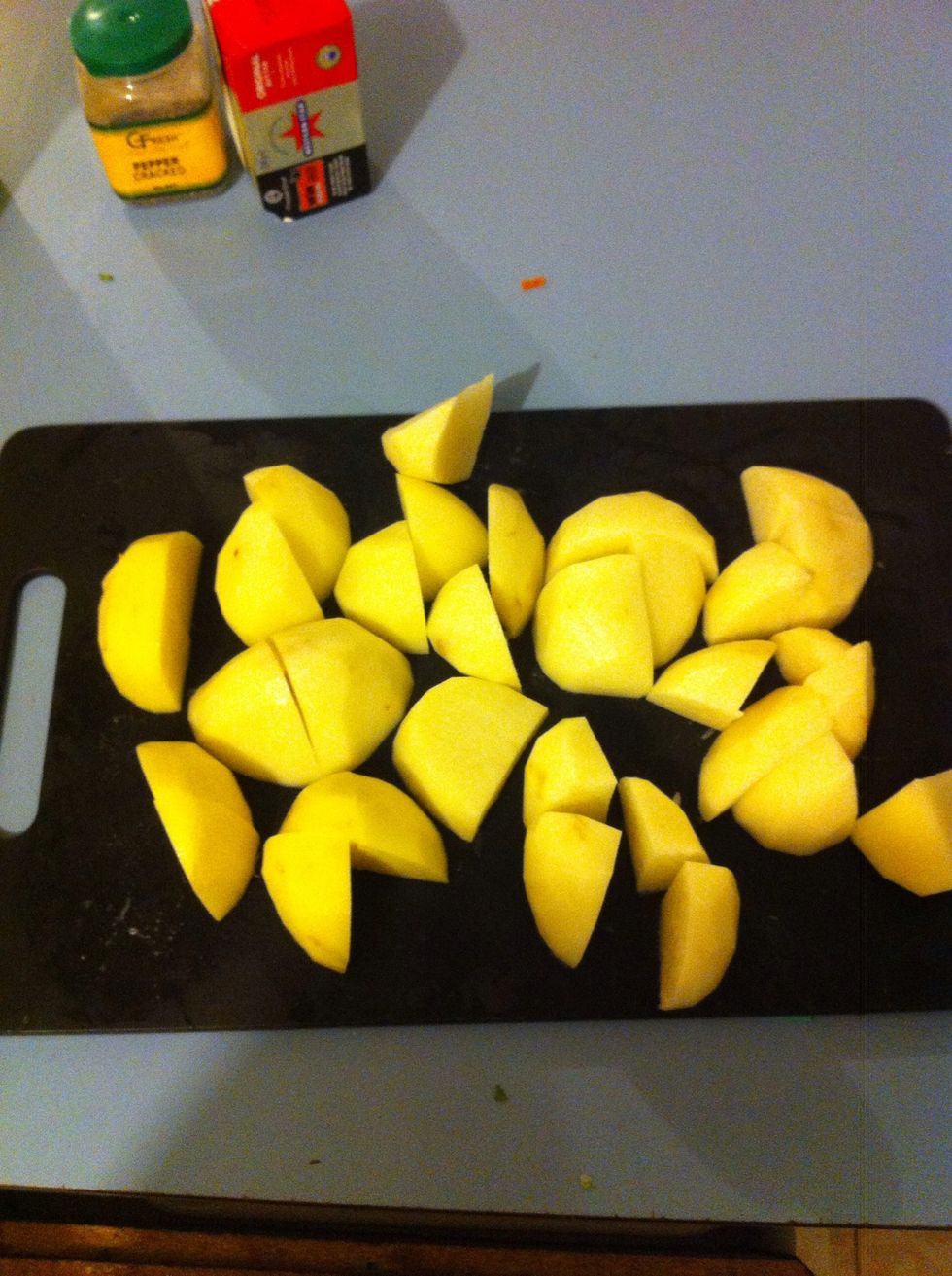 While the meat is simmering, roughly chop the potatoes.
Boil until you can stick a fork inside the largest potato- just enough so it's ready to mash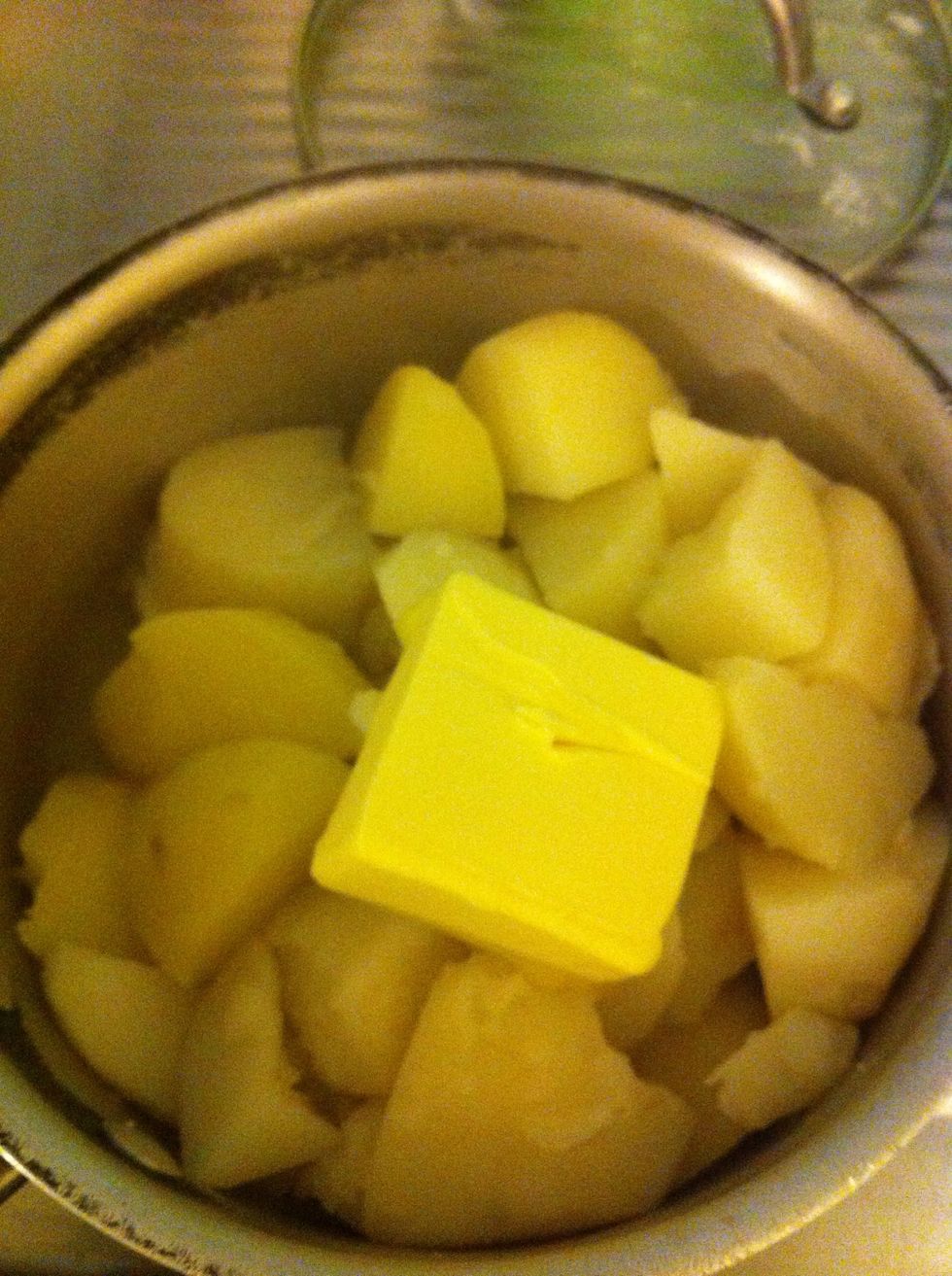 Once cooked drain the potato and add the butter and mash until creamy.
Now add the milk- dont worry it's not too runny!!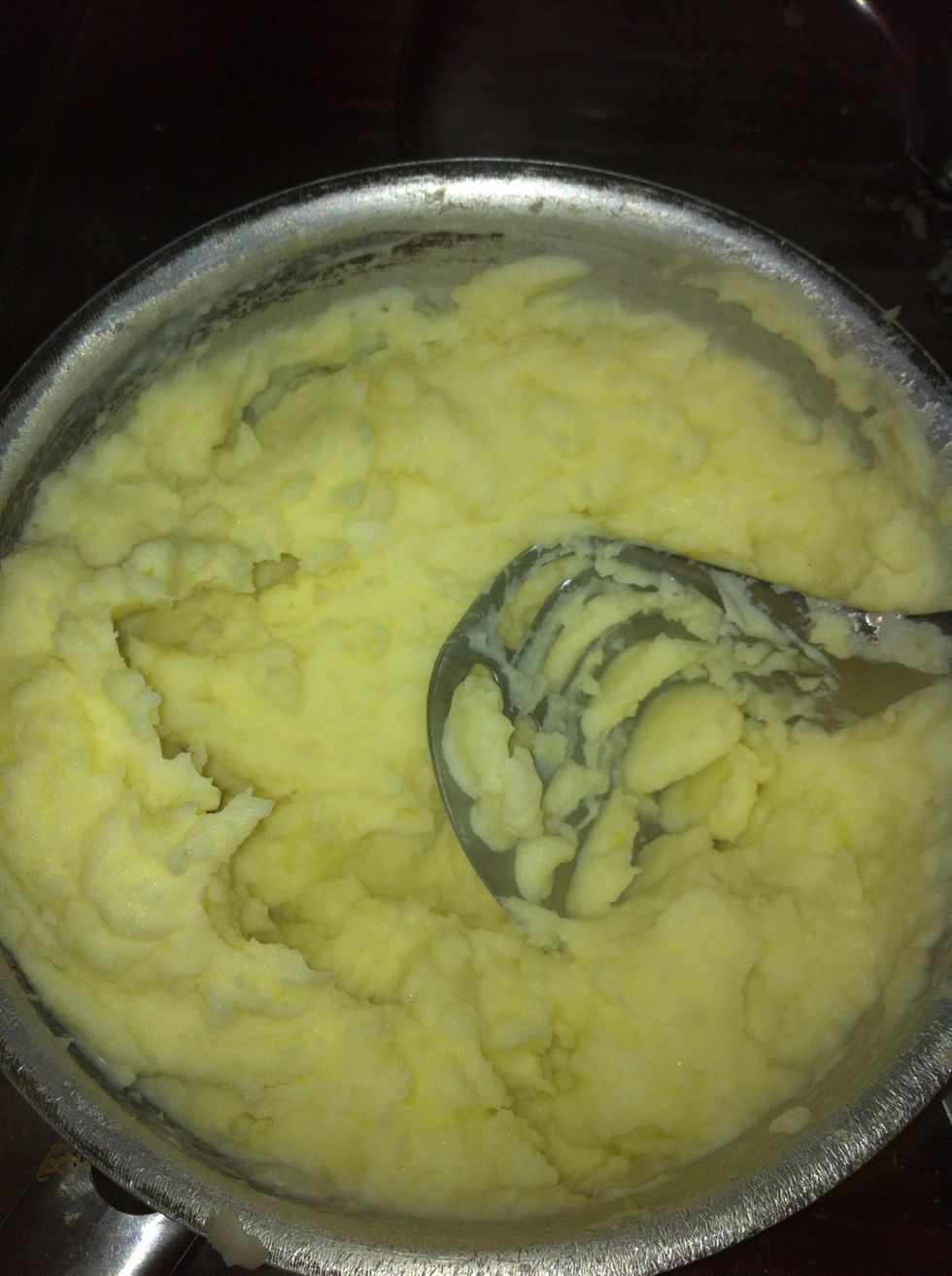 Creamy!!! :)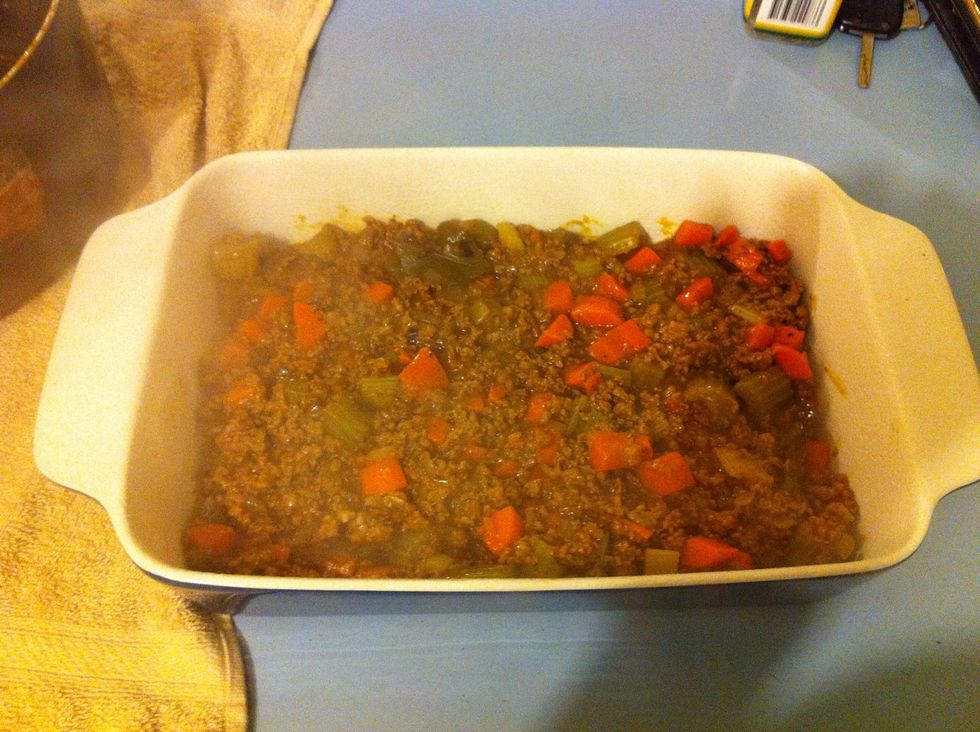 The mince should be ready by now so grab a baking dish and pour meat in.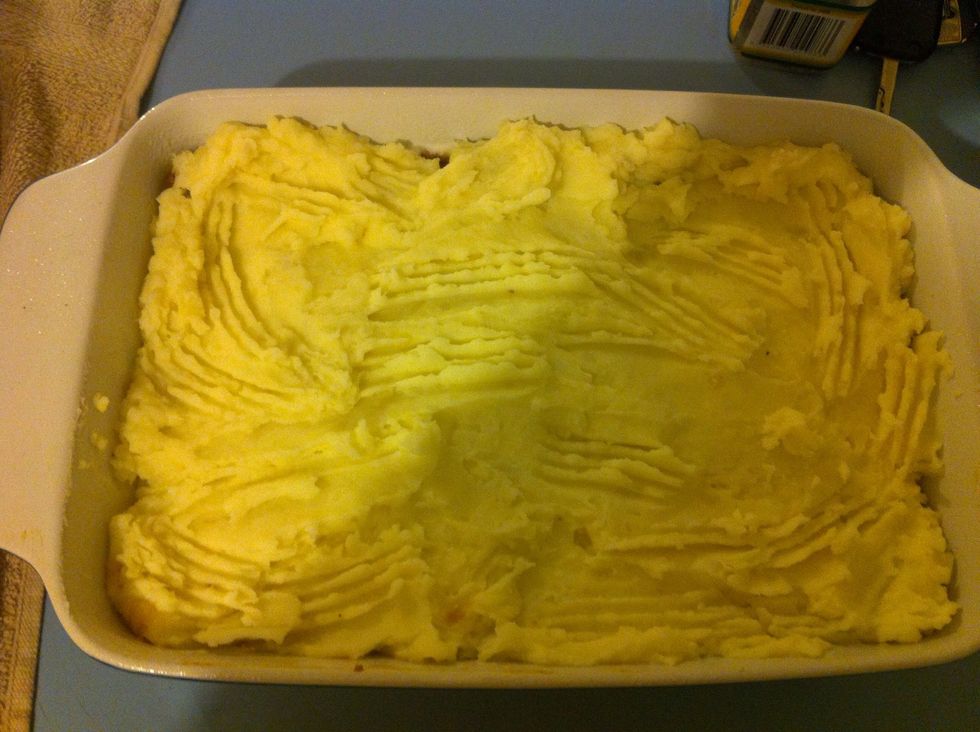 Then add the potato on top. Bake in oven for aprox 30-40 minutes or until the potato is golden.
And there you have it! A delicious yet easy shepherds pie! Enjoy! :)
1.0 Onion
3.0 Carrots
Celery
600.0 Minced steak
4.0Tbsp Worcestershire sauce
2.0Tbsp Tomato paste
5.0 Bay leaves
2.0Tbsp Flour
2.0c Beef stock
Pepper & salt to taste
Oil
1/2c Milk
5.0 Potatoes
60.0g Butter
Melbourne, Victoria, Australia