This is one of my favorite persian dishes from when i was growing up. It never lasts long so I made a lot in this recipe, but you can always make just half the recipe. Hope you enjoy! 😋
6
Peel and slice the onion in half and put in a big pot. Add the chicken breasts, about 1 tablespoon of salt and the whole black peppercorn. Cover with water and put to boil for about 20 minutes.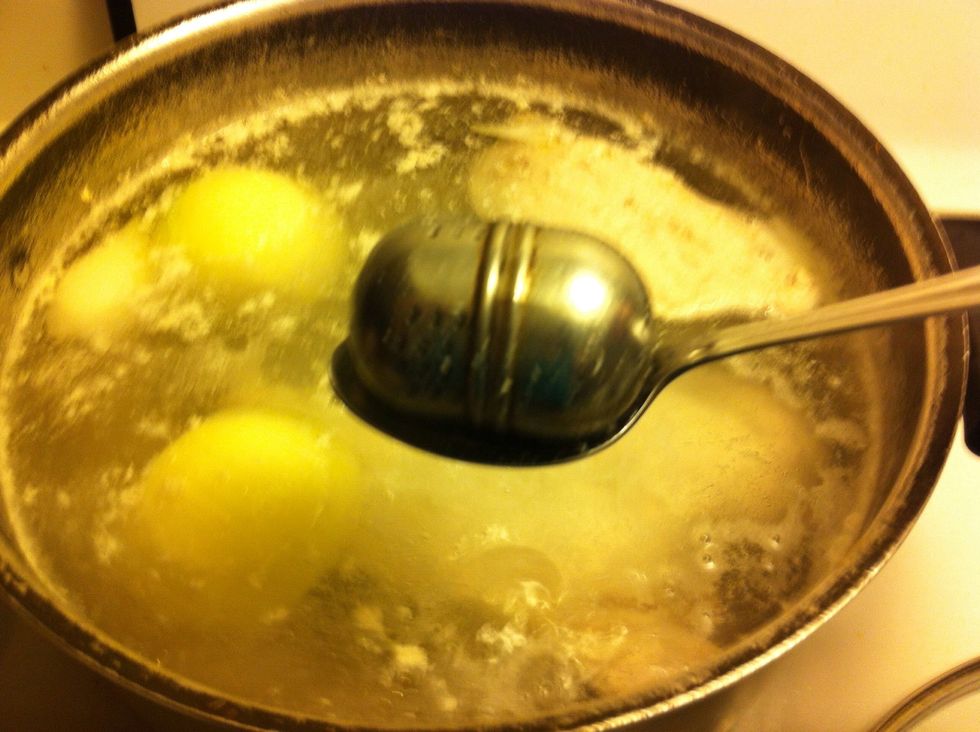 I like to put the peppercorn in a tea strainer so that they don't get in the way later, and you still get all the flavor!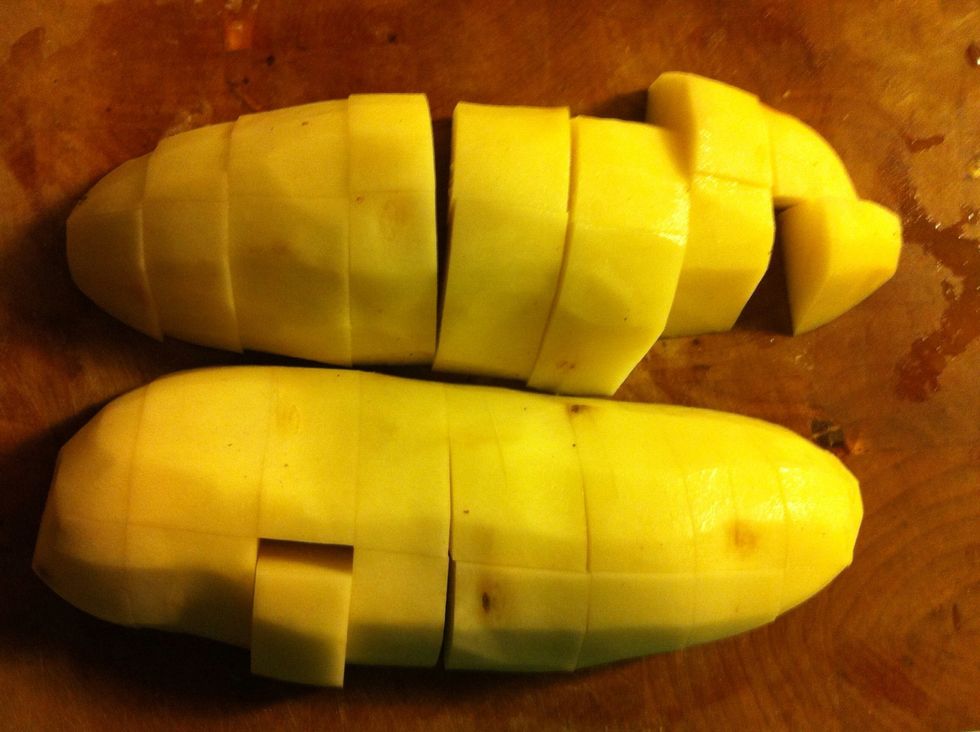 While the chicken is boiling, peel and slice your potatoes into small bits (not too small though).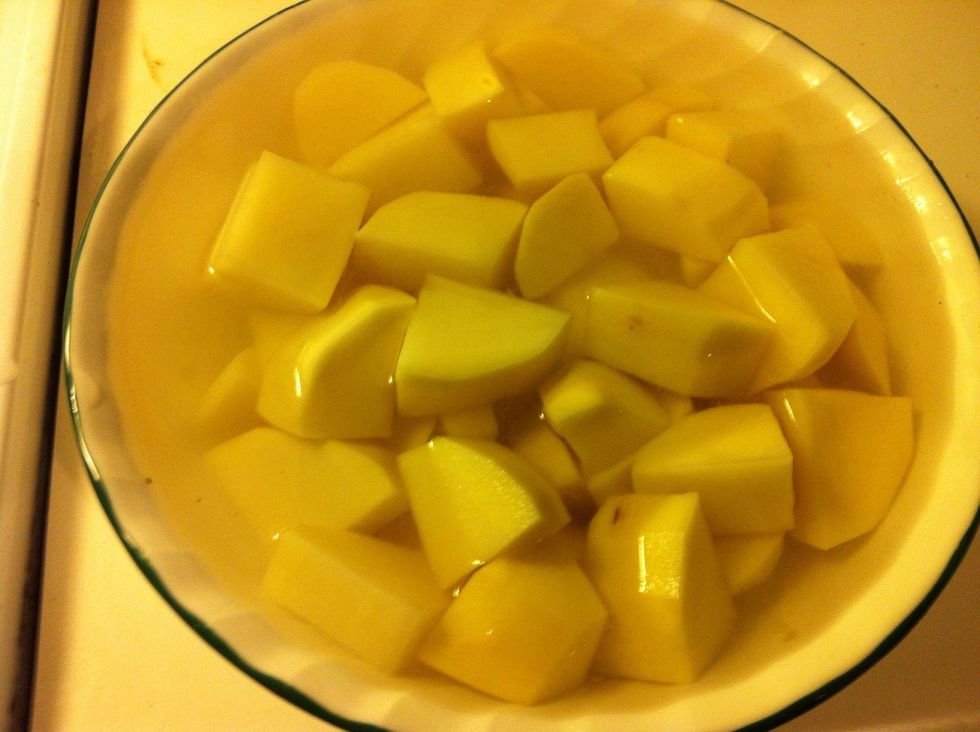 Leave them in a water bath for now.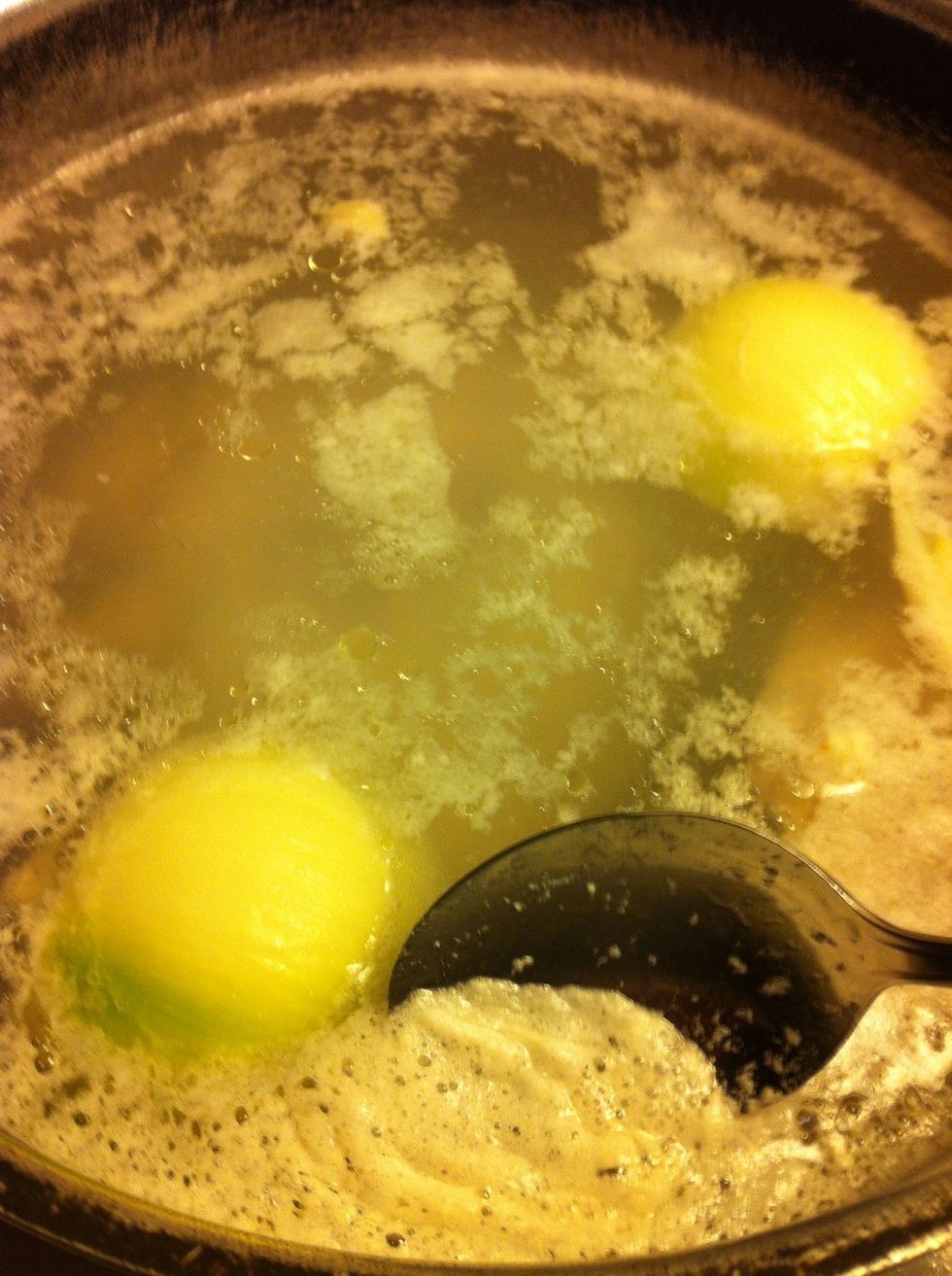 If you see this foamy stuff in your chicken pot, just skim the surface with a spoon and remove it. This doesn't have to be done, but I like to since I plan on saving the stock for some other recipes.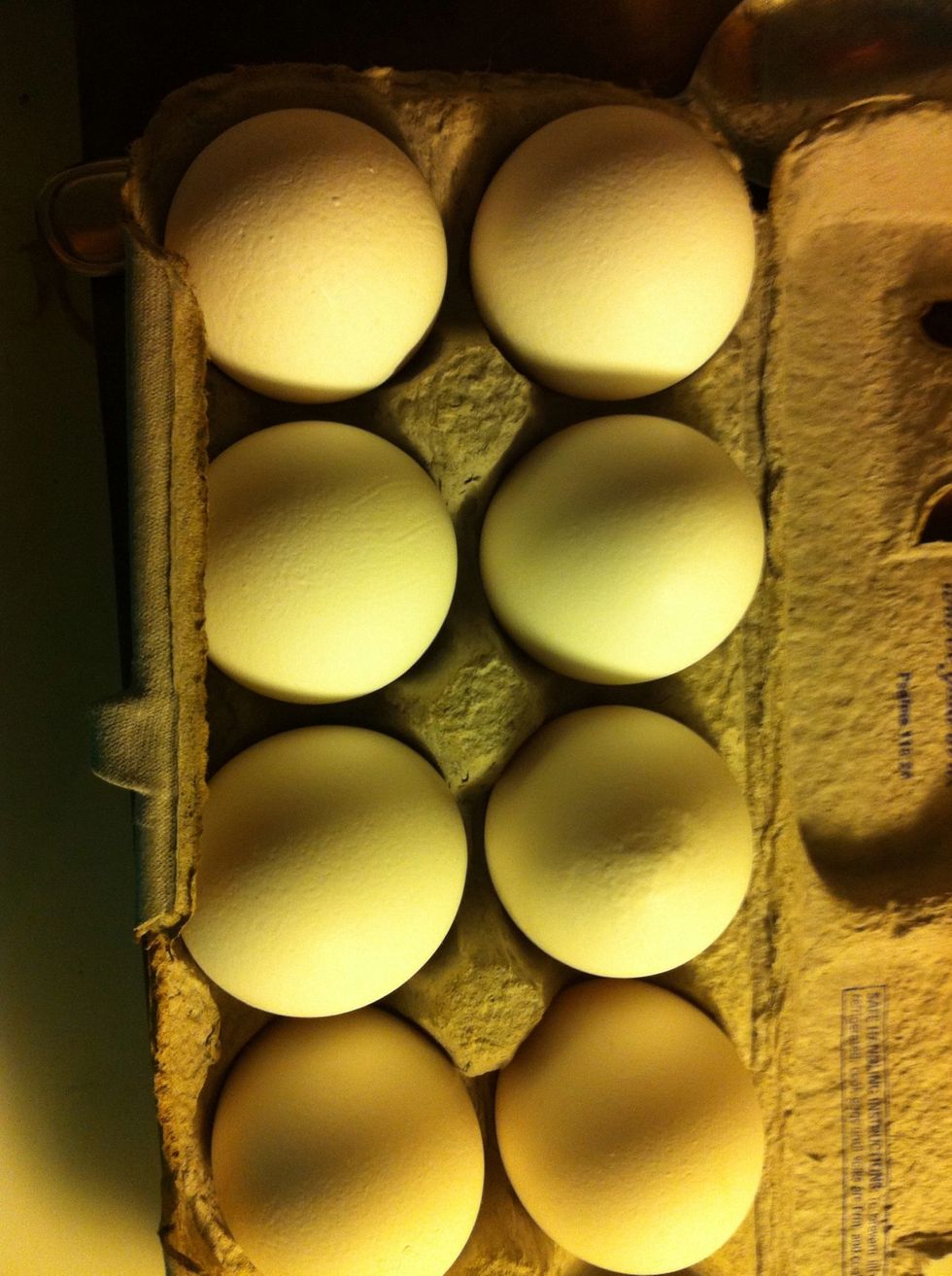 Put your eggs to boil for about 15-20 minutes. We want them to be hard boiled.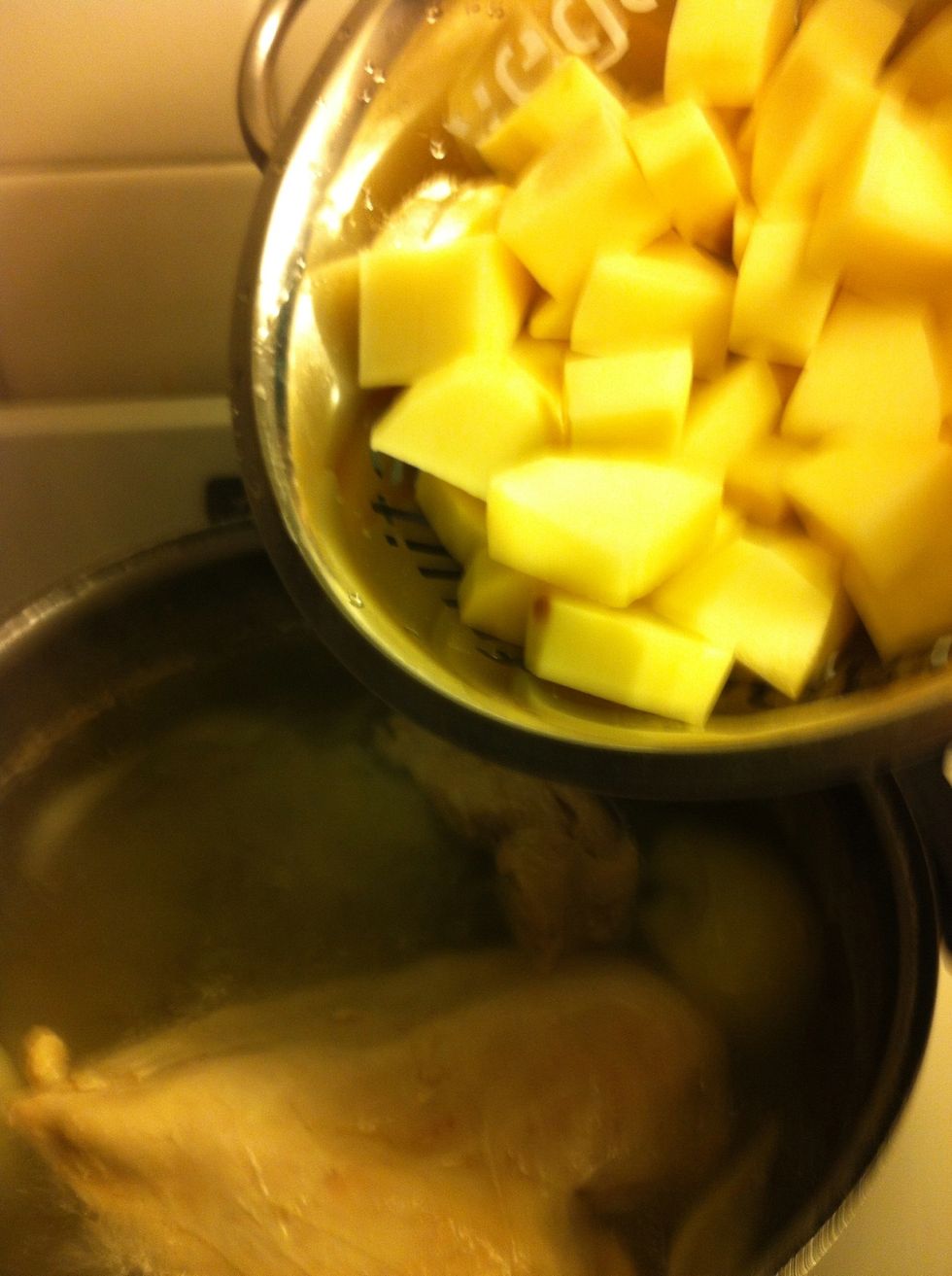 After your chicken has been boiling for about 20 minutes, strain your potatoes from the water bath and add them to the broth with the chicken. Continue on a slow boil for another 20 minutes.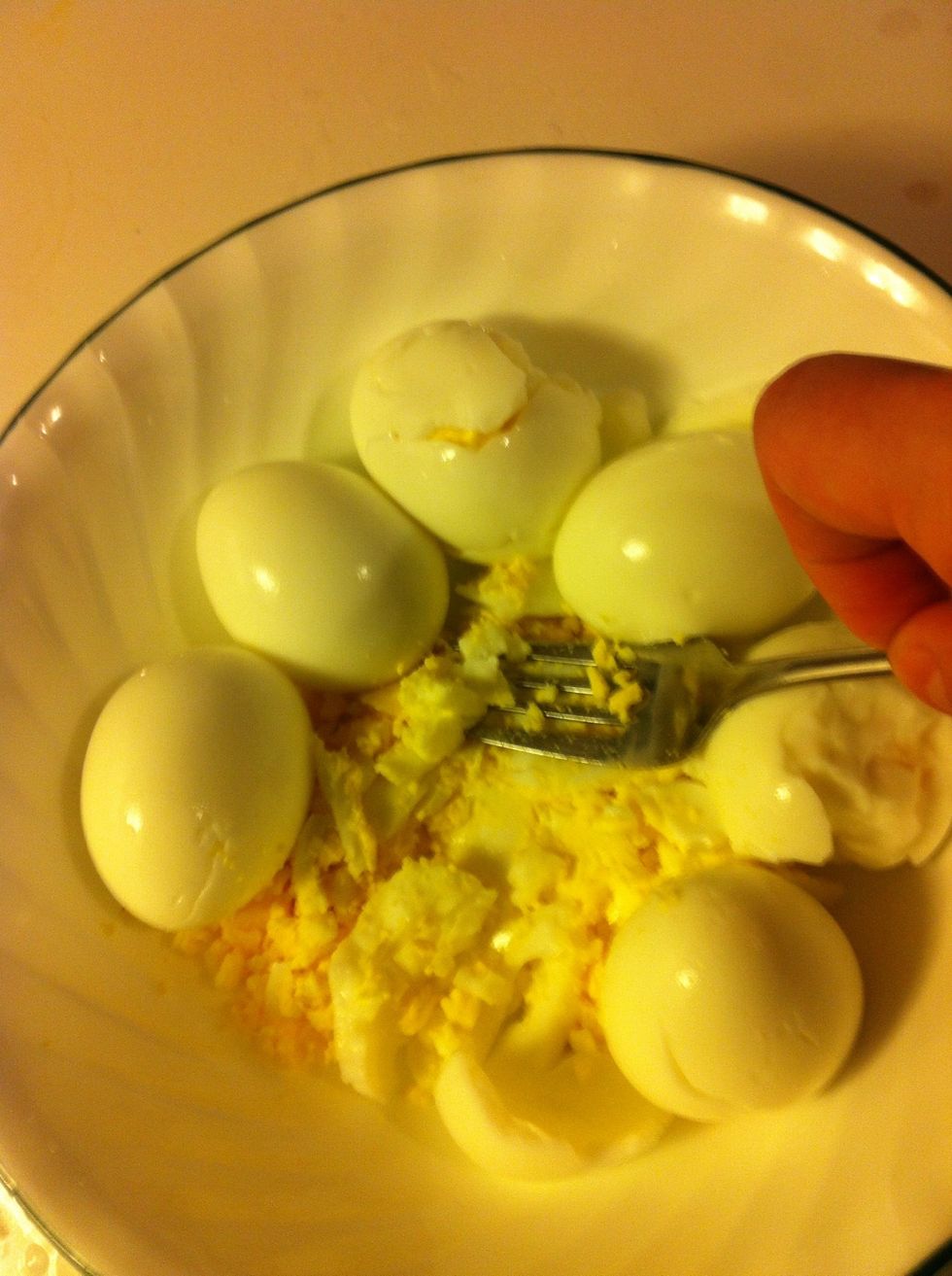 Once your eggs are done boiling, use a fork to mash them up until they look like...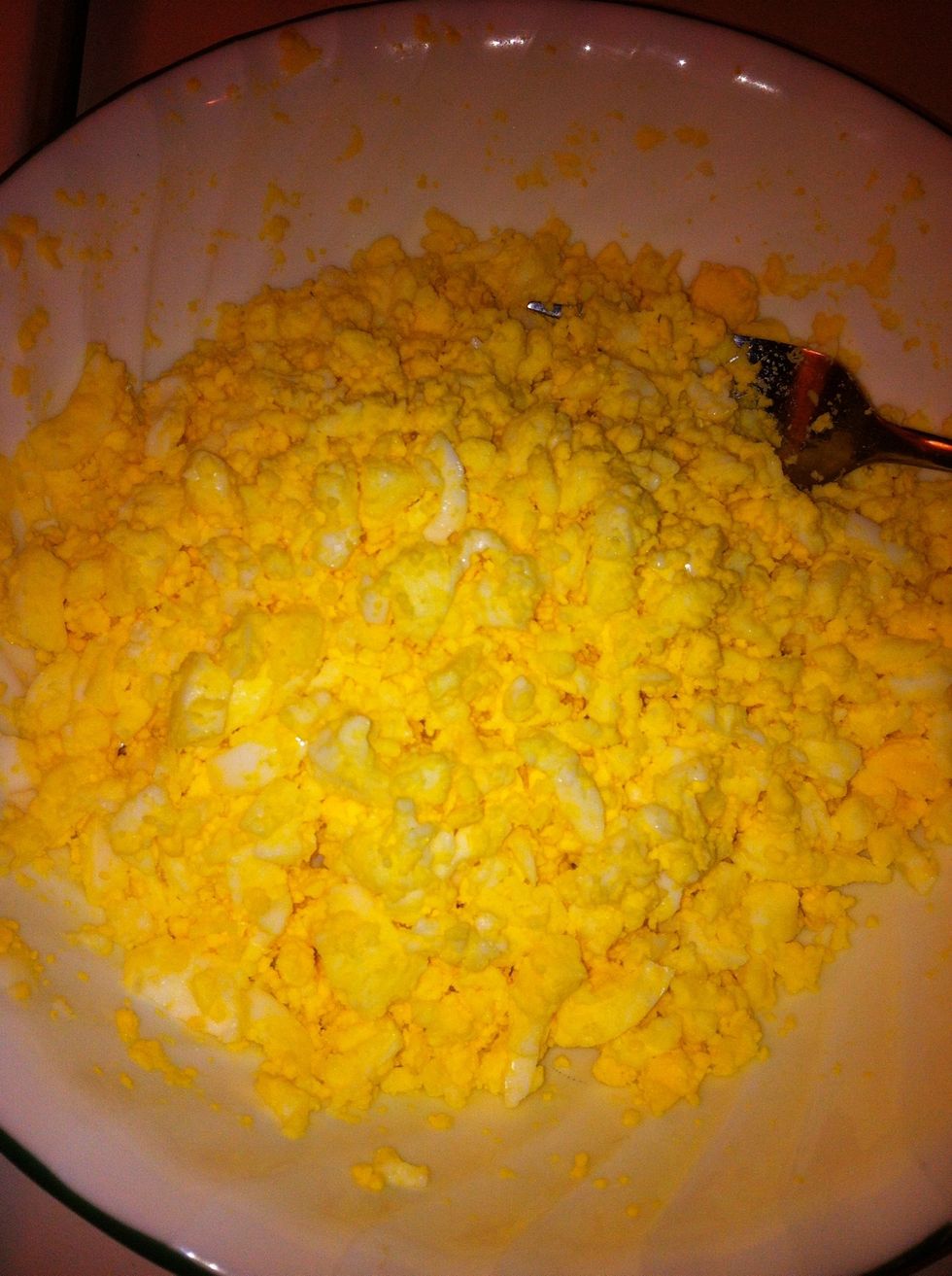 ....this.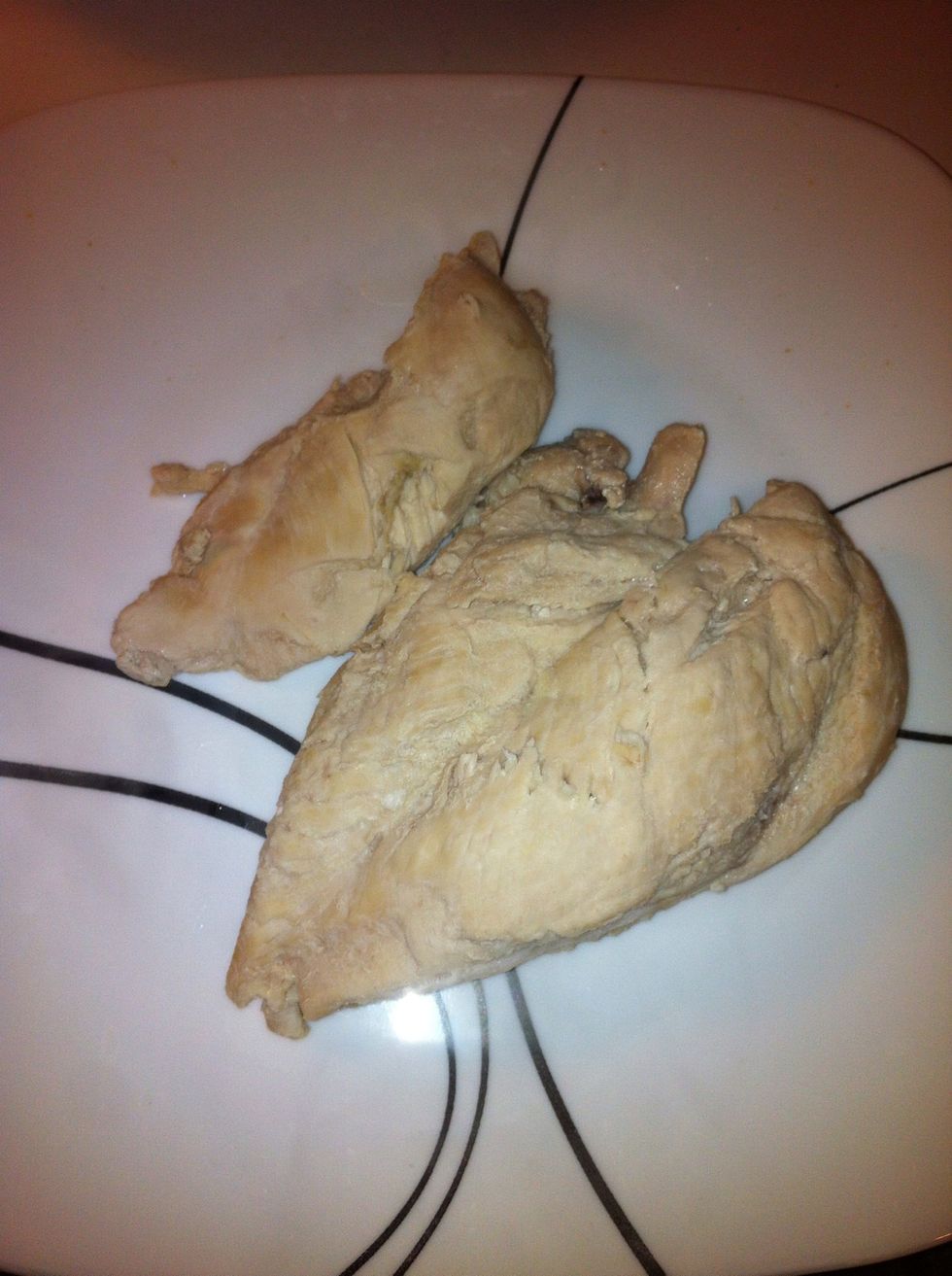 Remove the chicken from the broth and set it aside for now.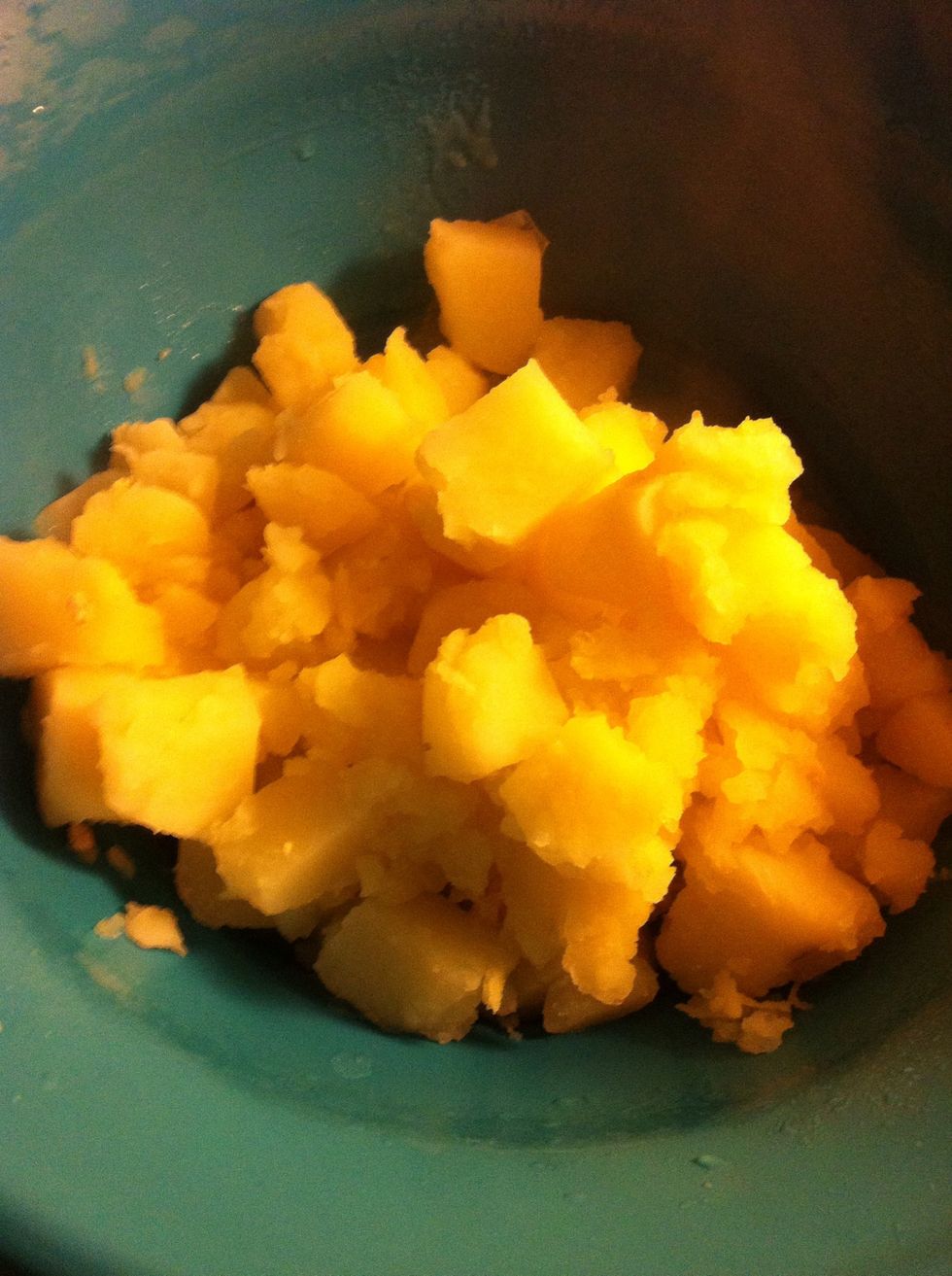 Strain your potatoes from the broth and put them in a large bowl.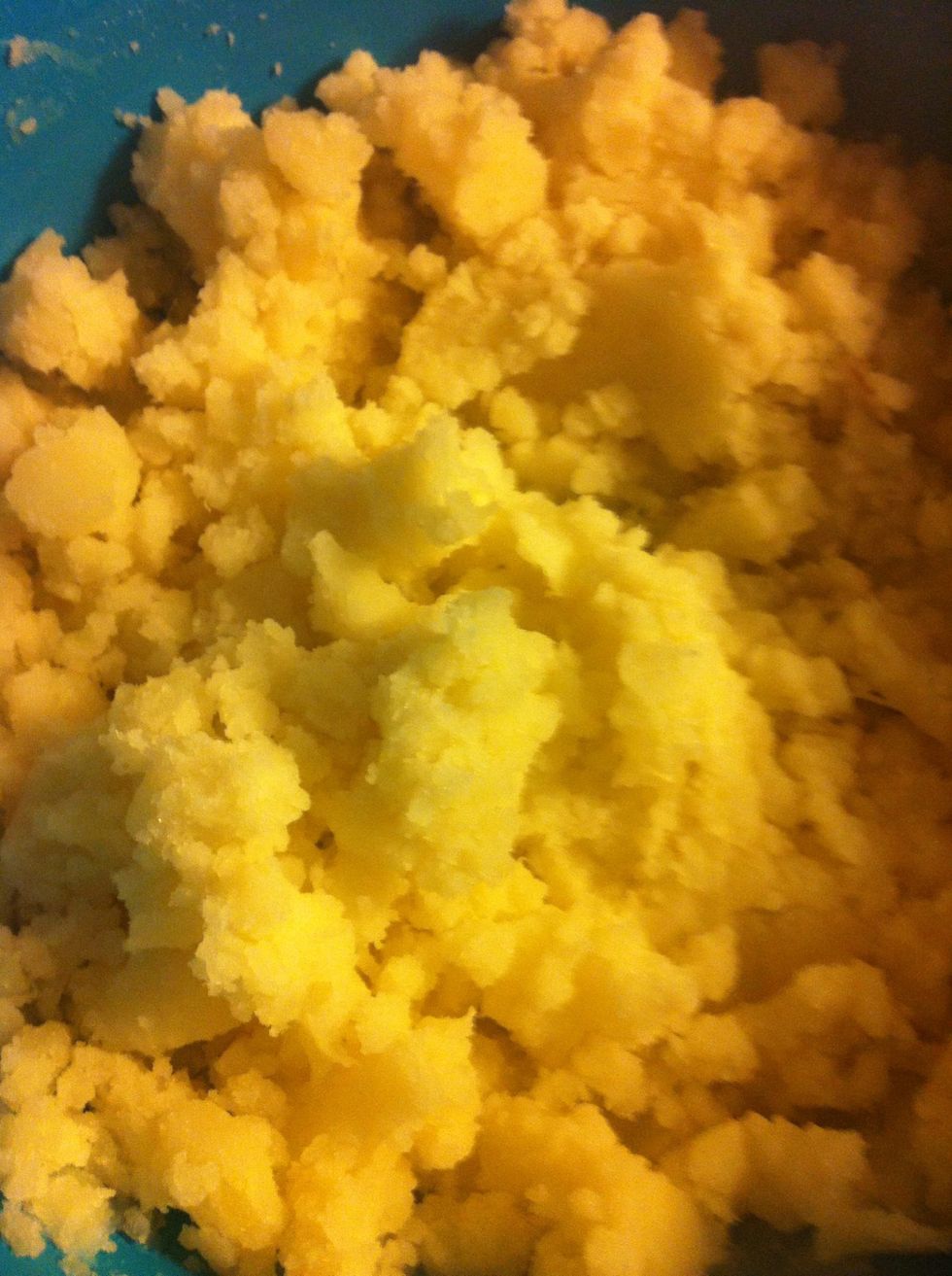 Using a fork mash them up.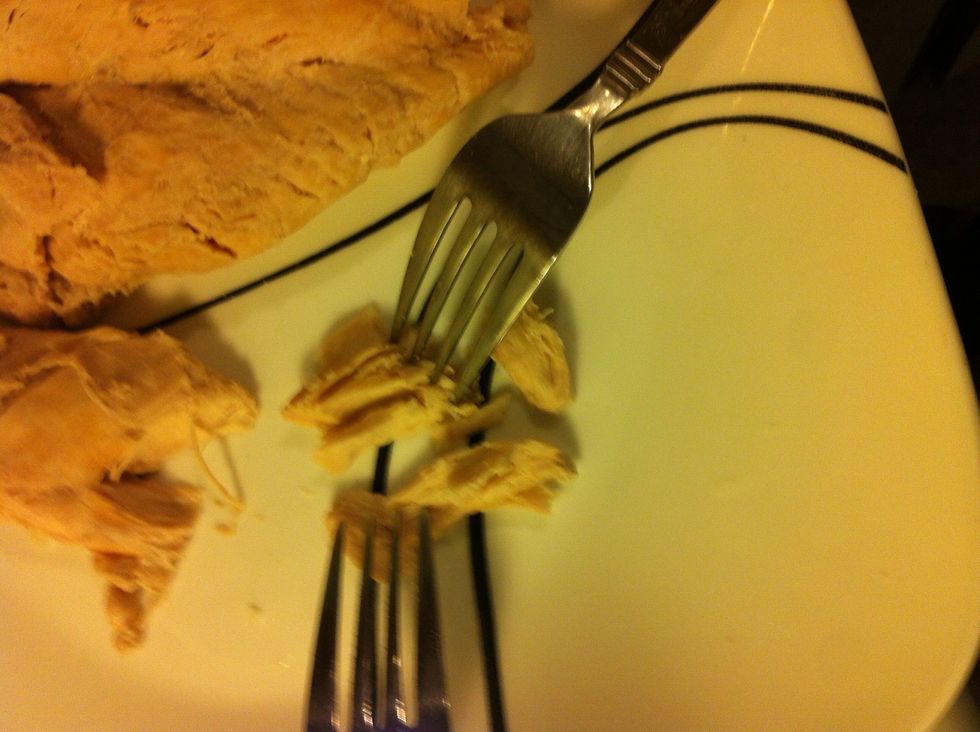 Using two forks, shred the chicken breasts into very thin pieces. I also use a knife at the end to give it a rough chop.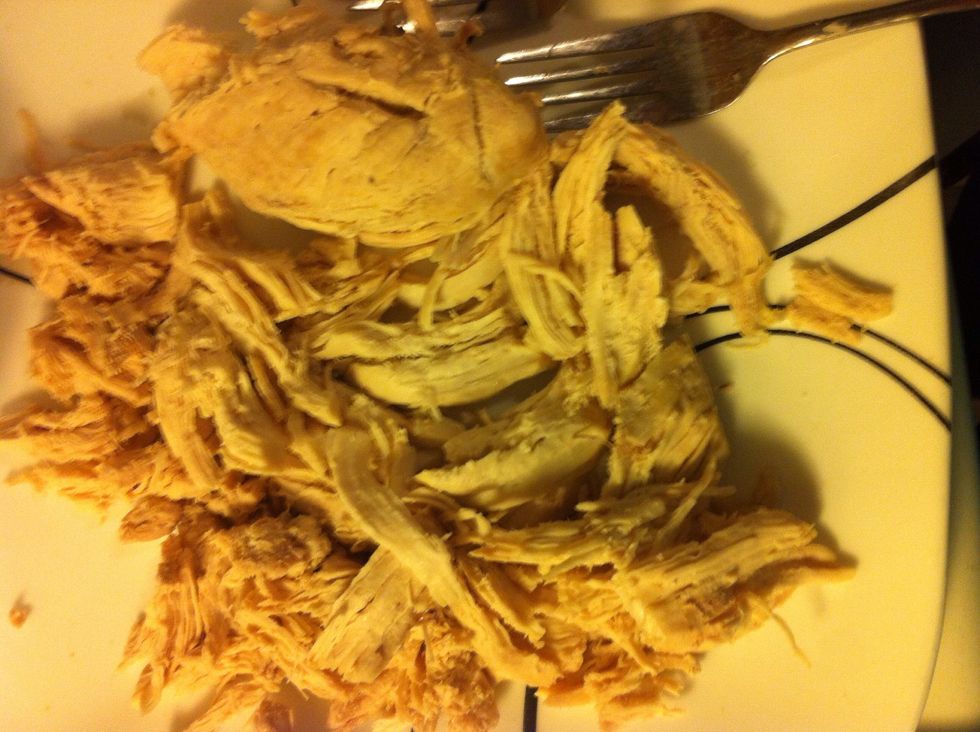 Throw your now shredded chicken and your eggs into the bowl with the mashed potatoes.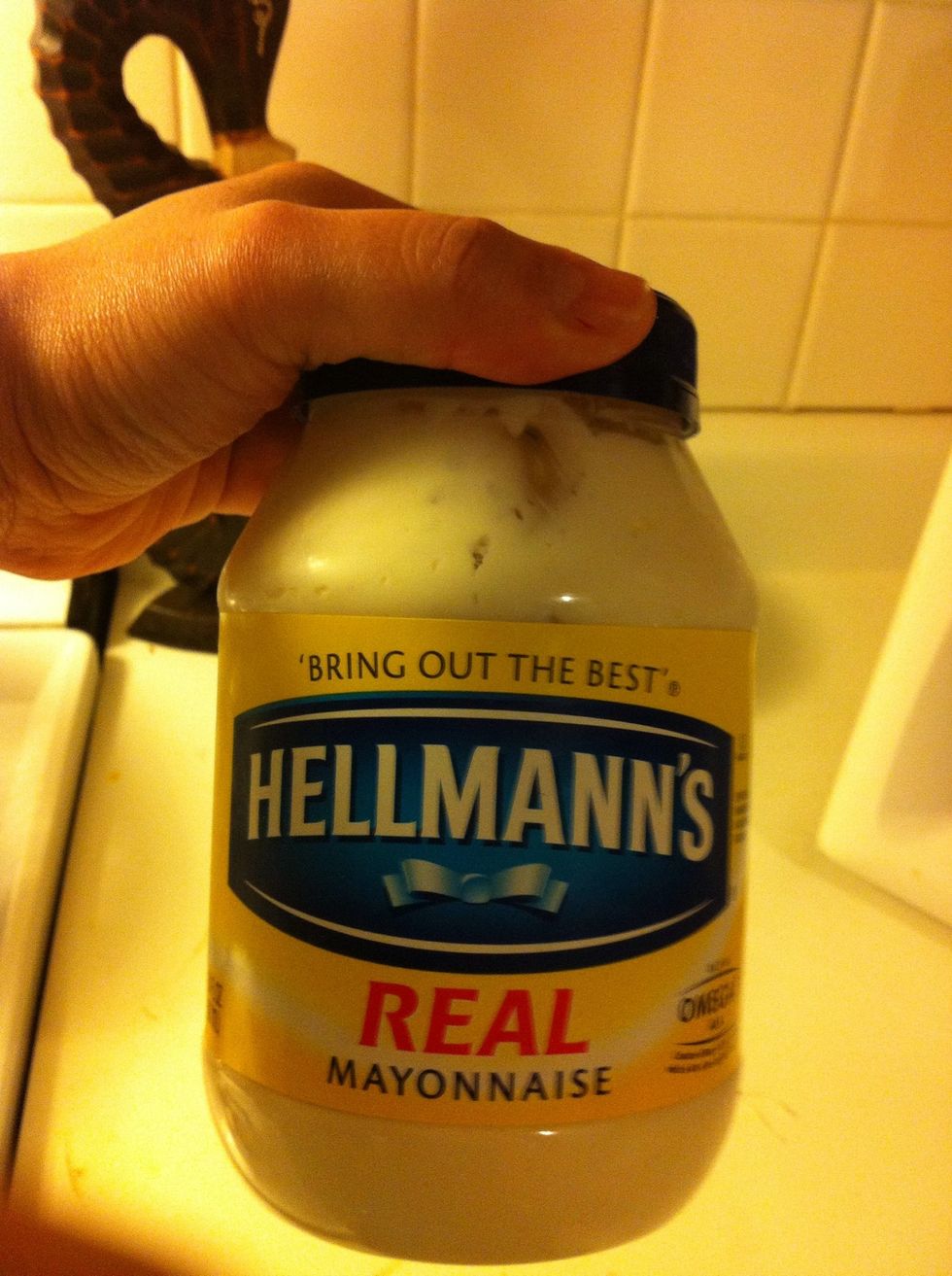 Add about 3 big tablespoons of mayonnaise,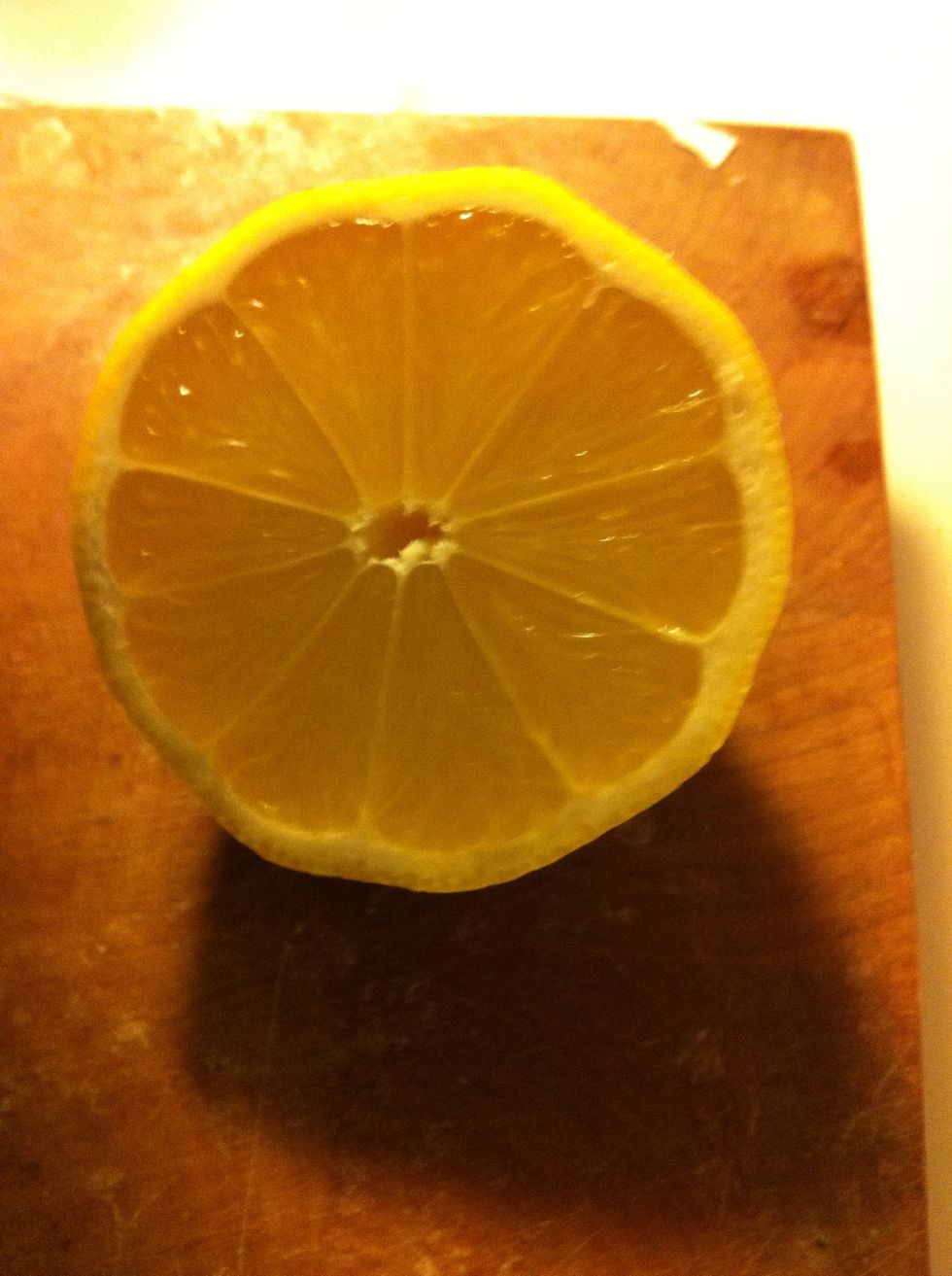 The juice of one half a lemon,
And salt and pepper as per your taste. Mix everything up really well. We usually add some chopped up baby gerkin pickles but I ran out 😣.
This salad can be enjoyed cold or room temp and goes great on some bread or even by itself.
Hope you love it as much as I do!
2.0 Chicken Breasts
2.0 Potatoes
6.0 Eggs
1.0 Onion
1.0tsp Whole black peppercorn
Salt
Pepper
3.0Tbsp Mayonnaise
1/2 Lemon