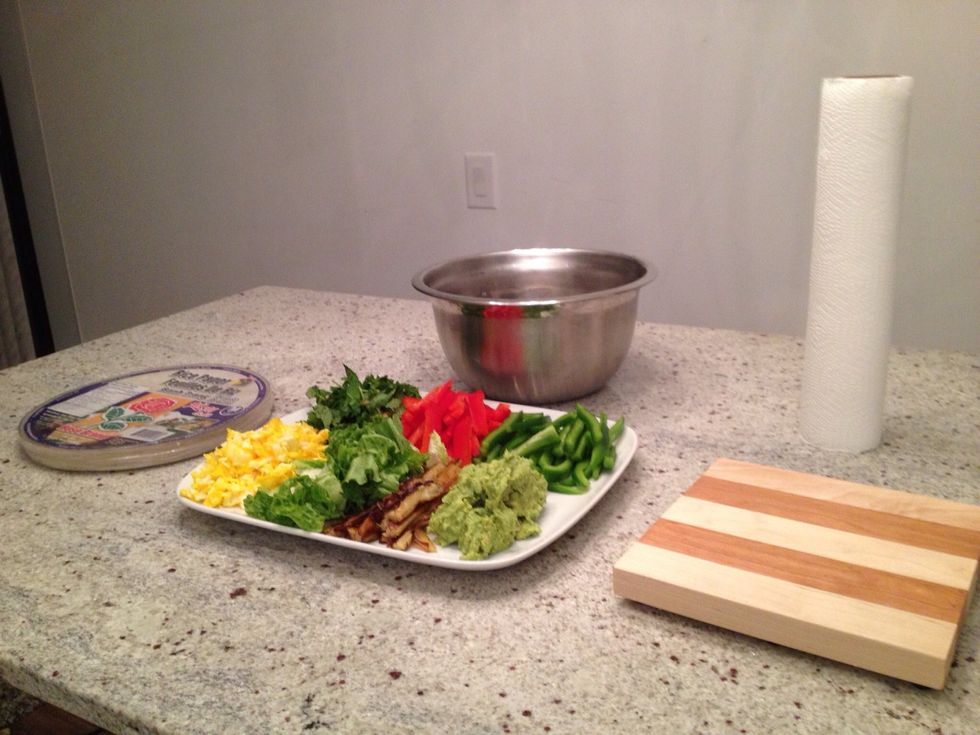 Cut all your favourite vegetables and have them ready. On my plate there are mashed avocado, fried eggplant, lettuce, scramble eggs, peppers and herbs.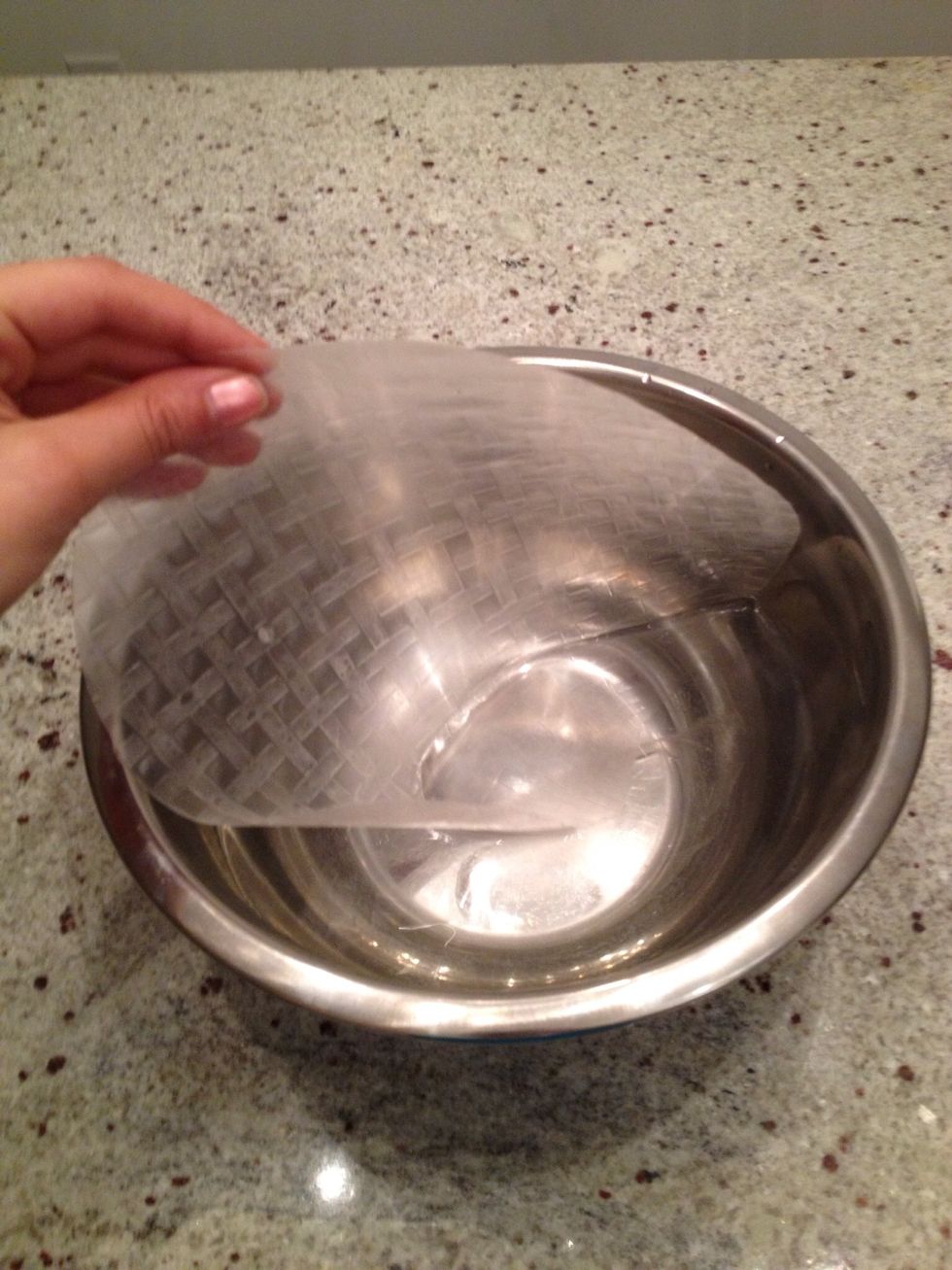 Soak the rice paper in warm water. Dont use boiling water because it will make the rice paper so soft it will stick to itself. Leave it in warm water for about 15-20 sec or until it is soft.
Place your rice paper on a cutting board. My cutting board is too small for this, but it will do the trick.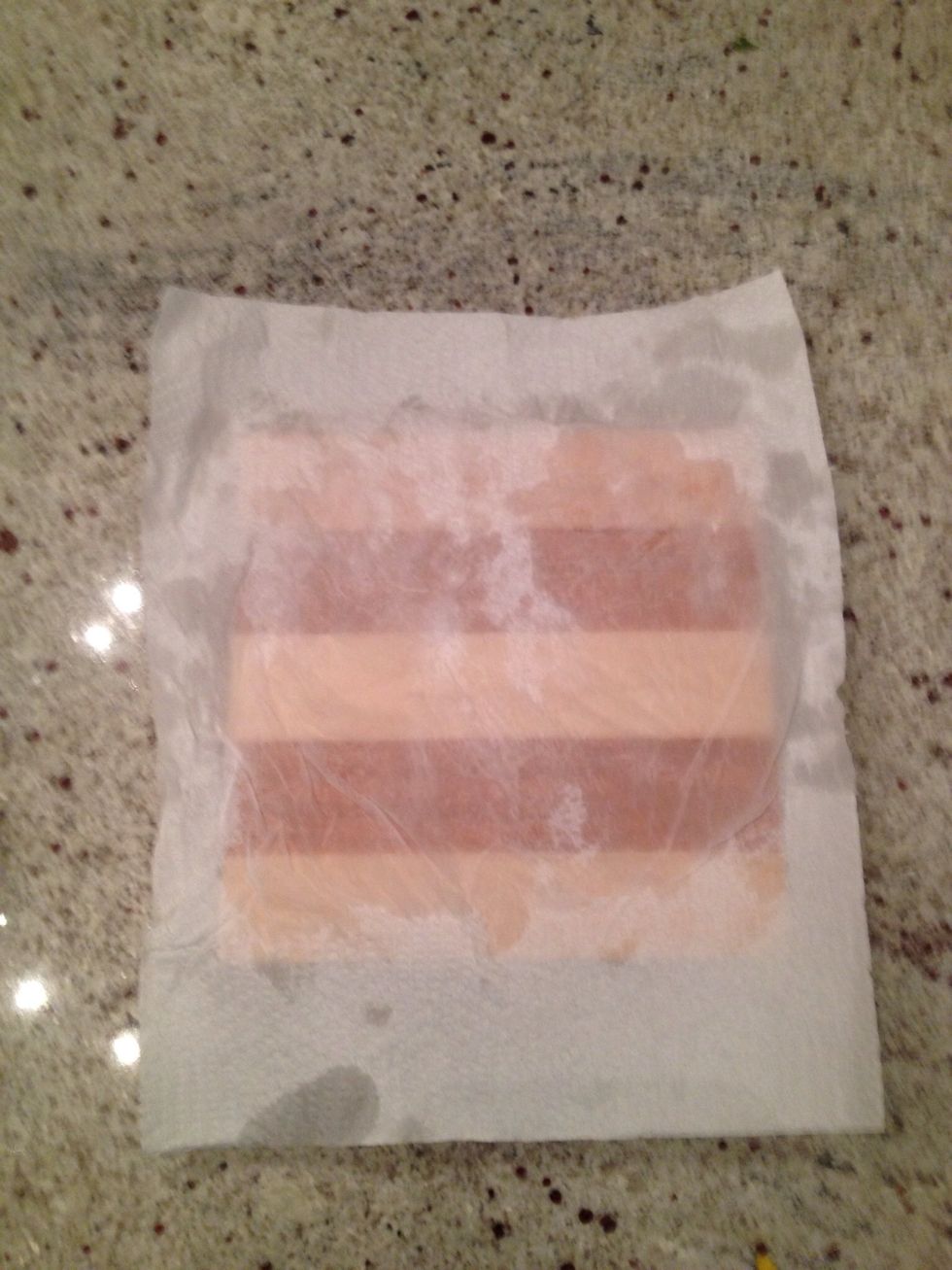 With paper towel take the excessive water.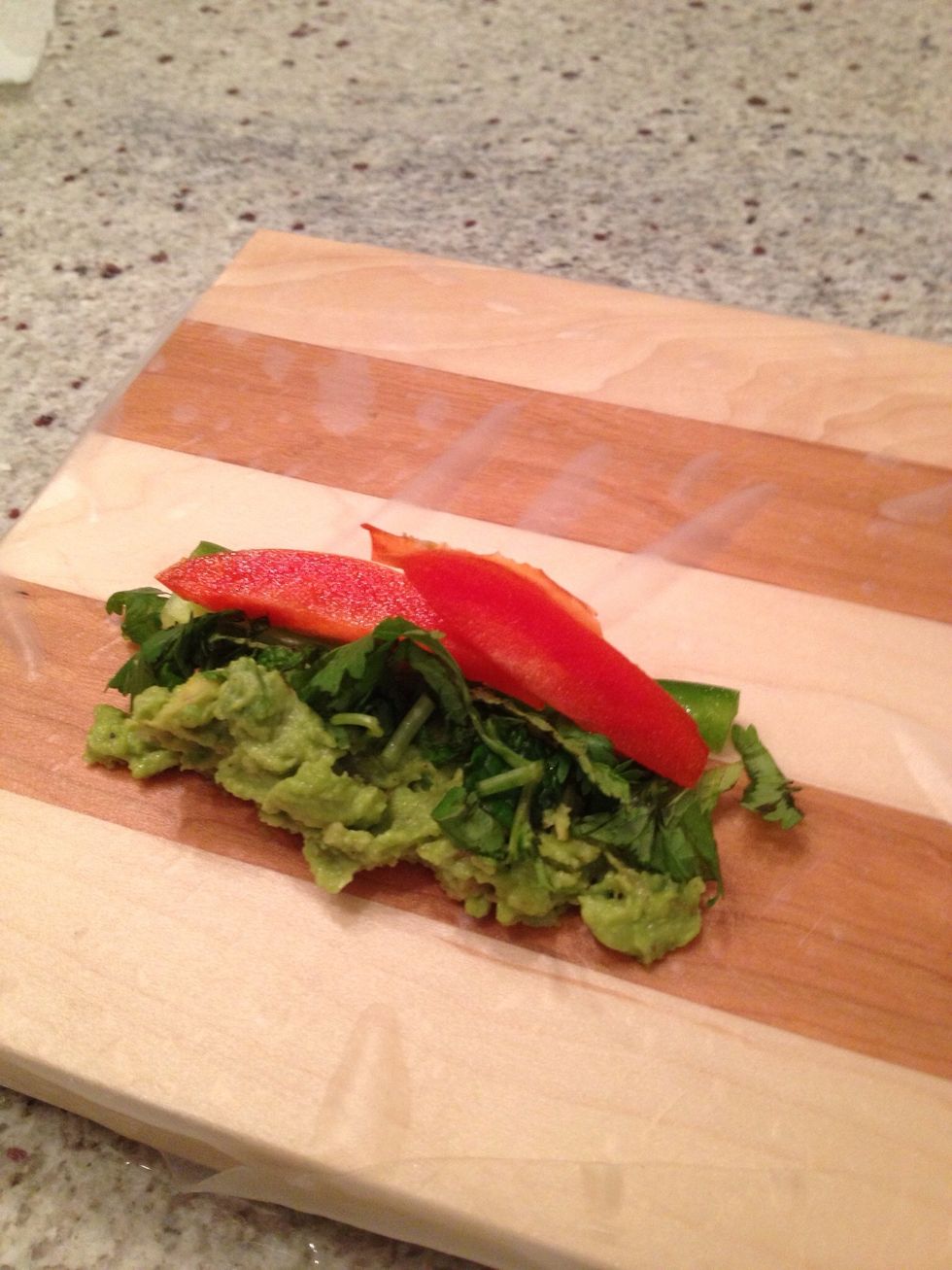 Place your favourite toppings on the rice paper. It is very important not to put too much toppings otherwise will not roll properly.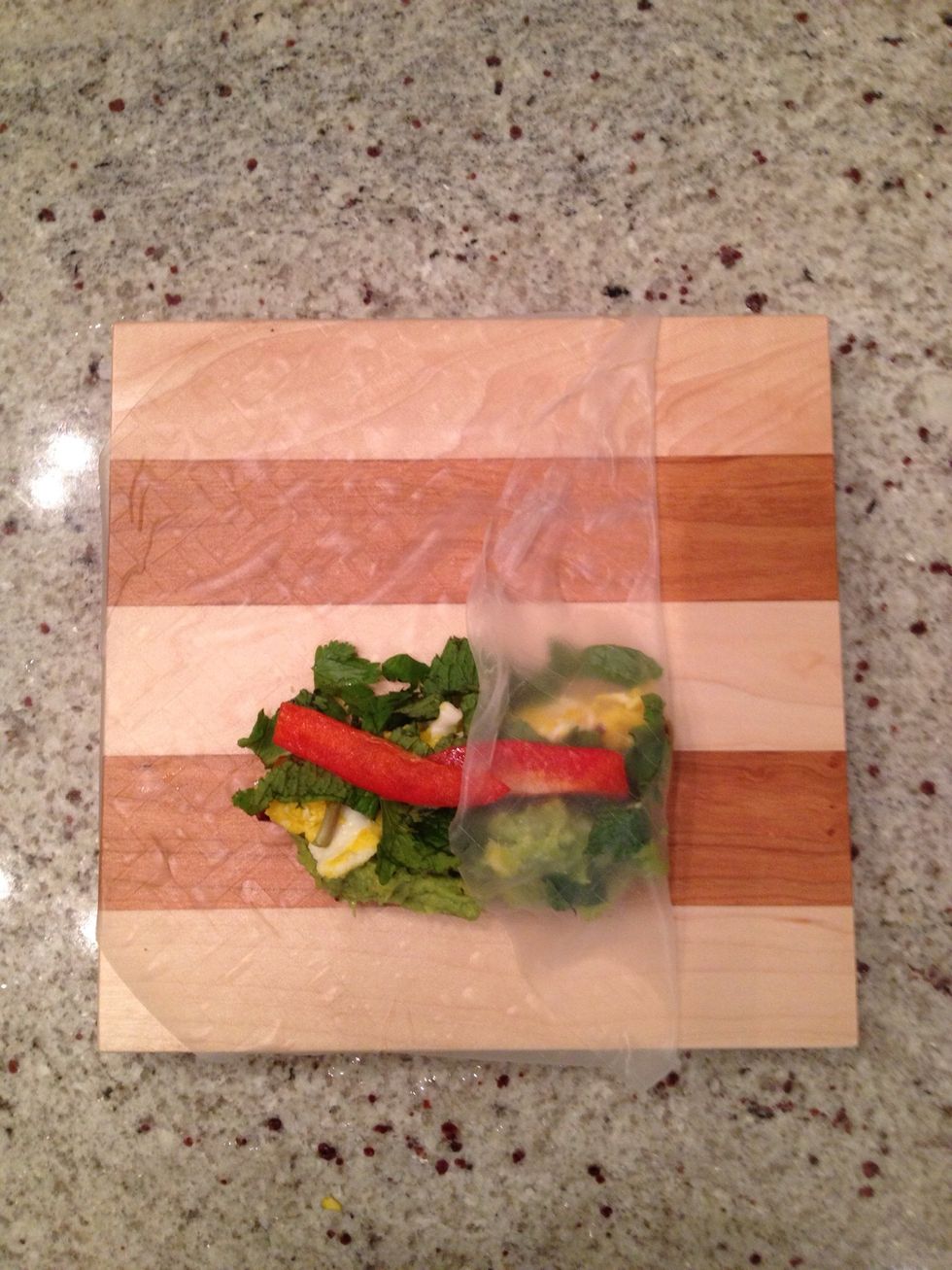 Fold one end over the filling.
Now fold the other side.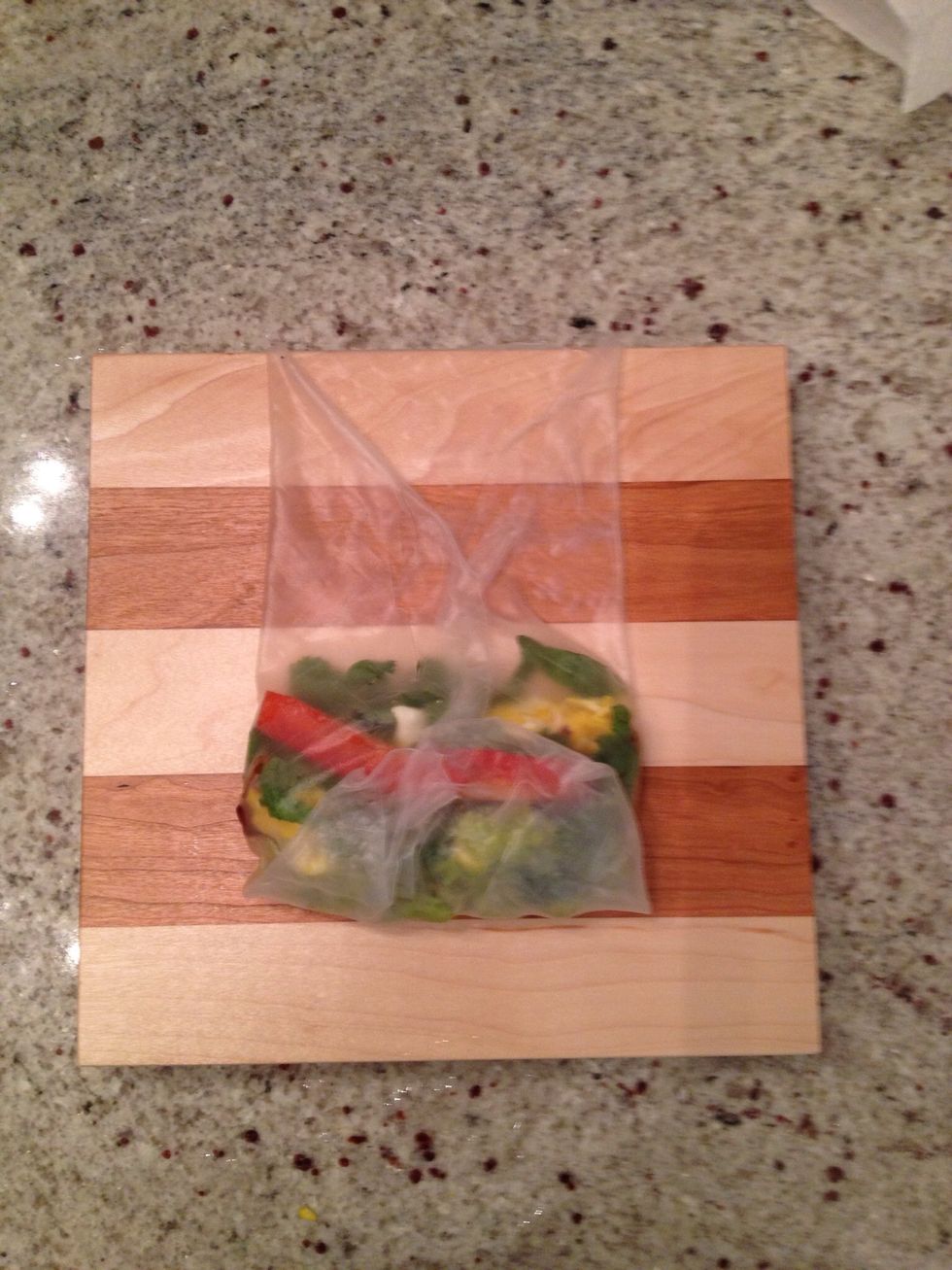 Now fold the bottom side.
Start rolling up tightly.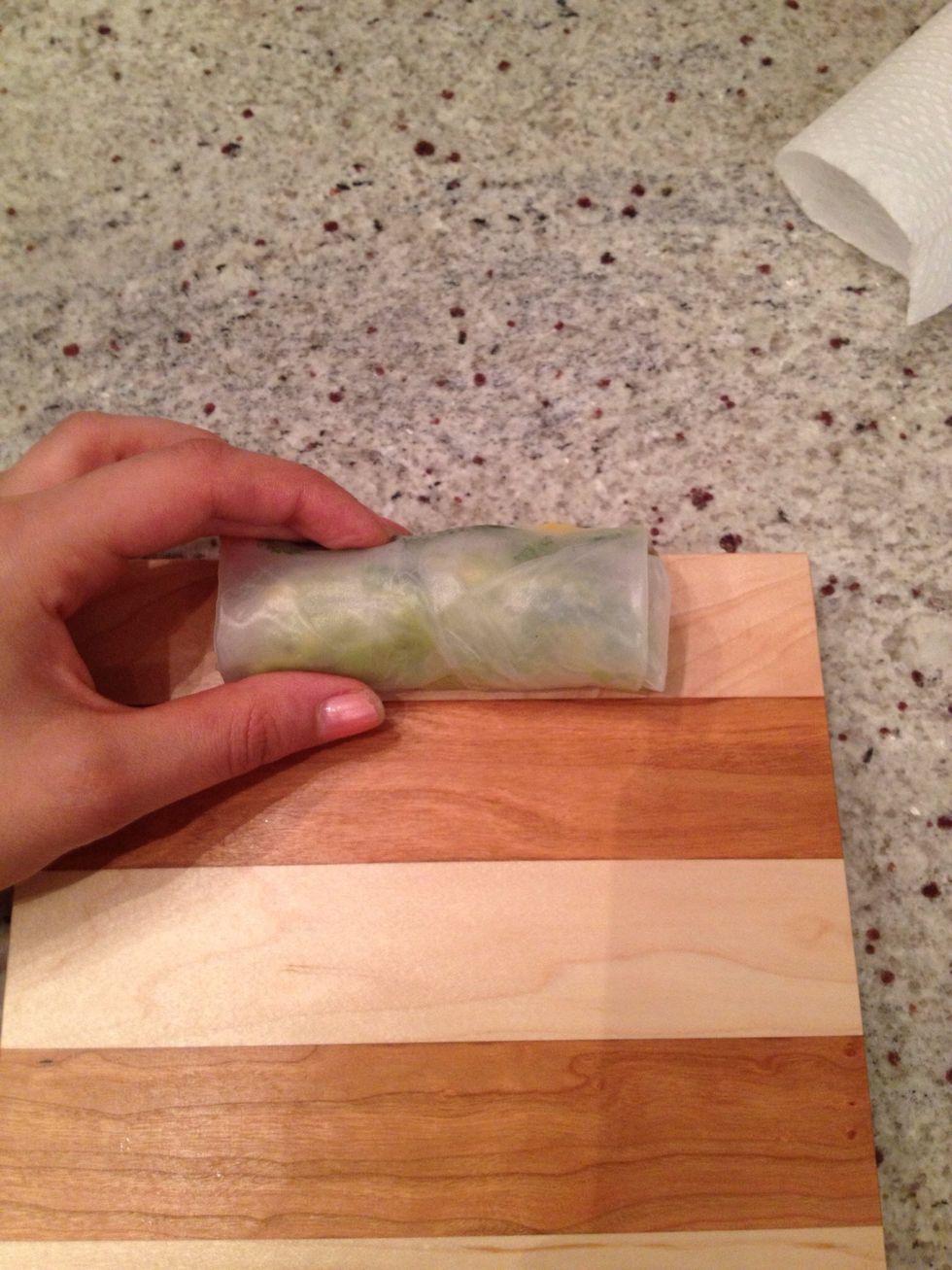 Place the seam side down and it is ready to serve. You can be creative and add different sauces to it. I put spicy mayo, because I love this sauce on almost any thing.
Enjoy!!!
Rice Paper
Warm water
Your favourite vegetables and protein
Paper Towel