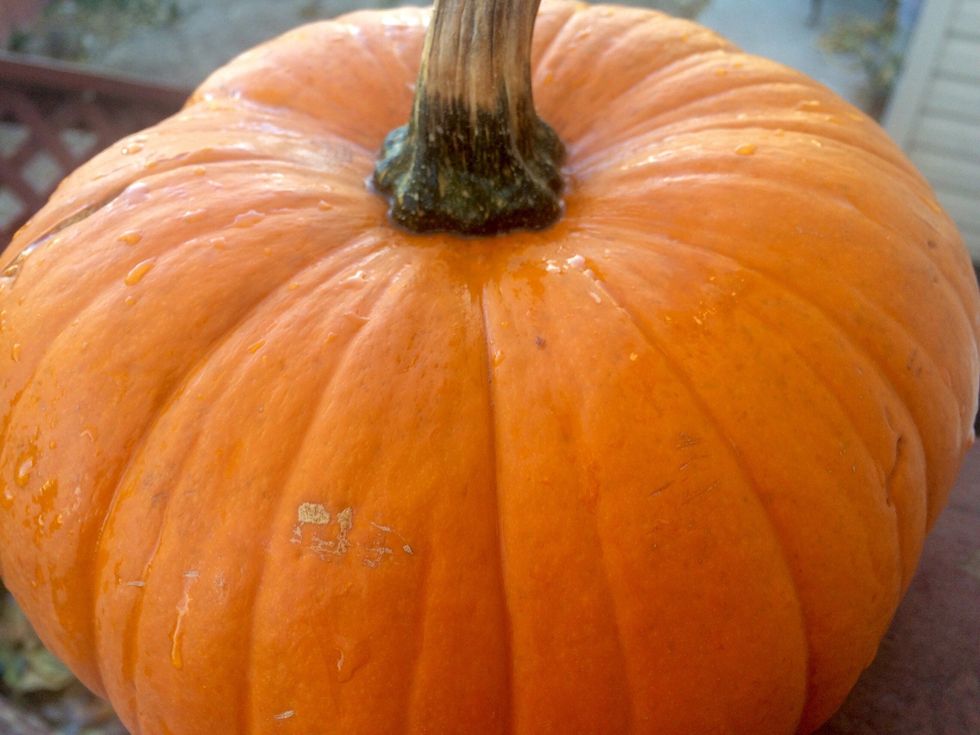 Is a small pumpkin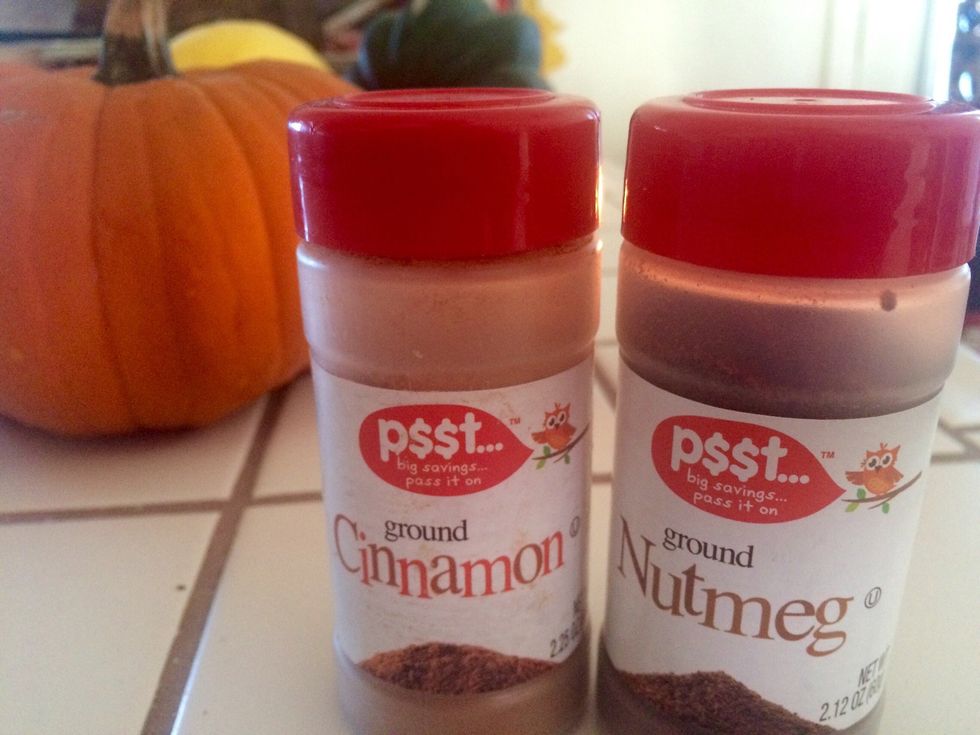 Most important spices for a yummy pie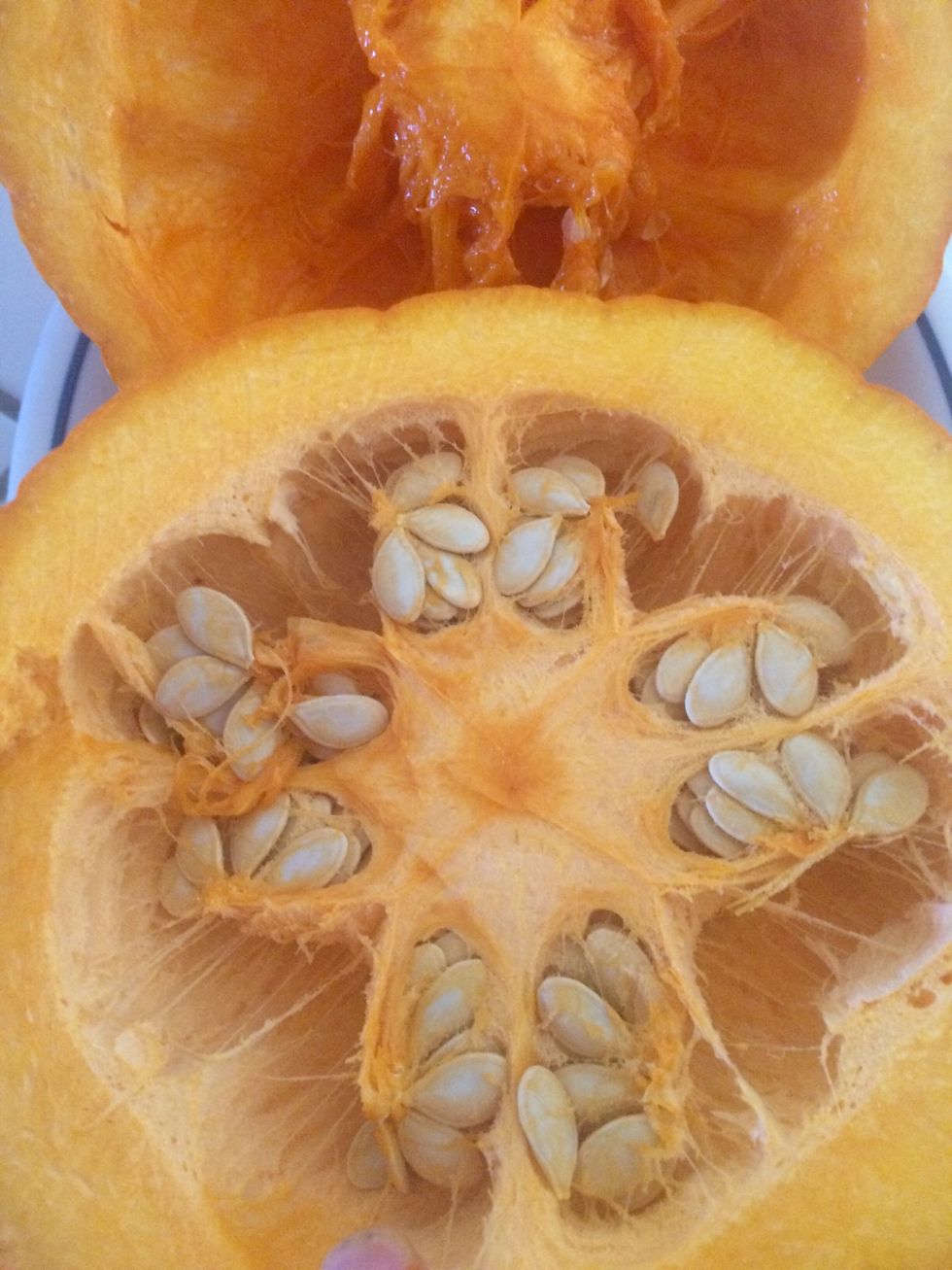 Cut the pumpkin and take the seeds out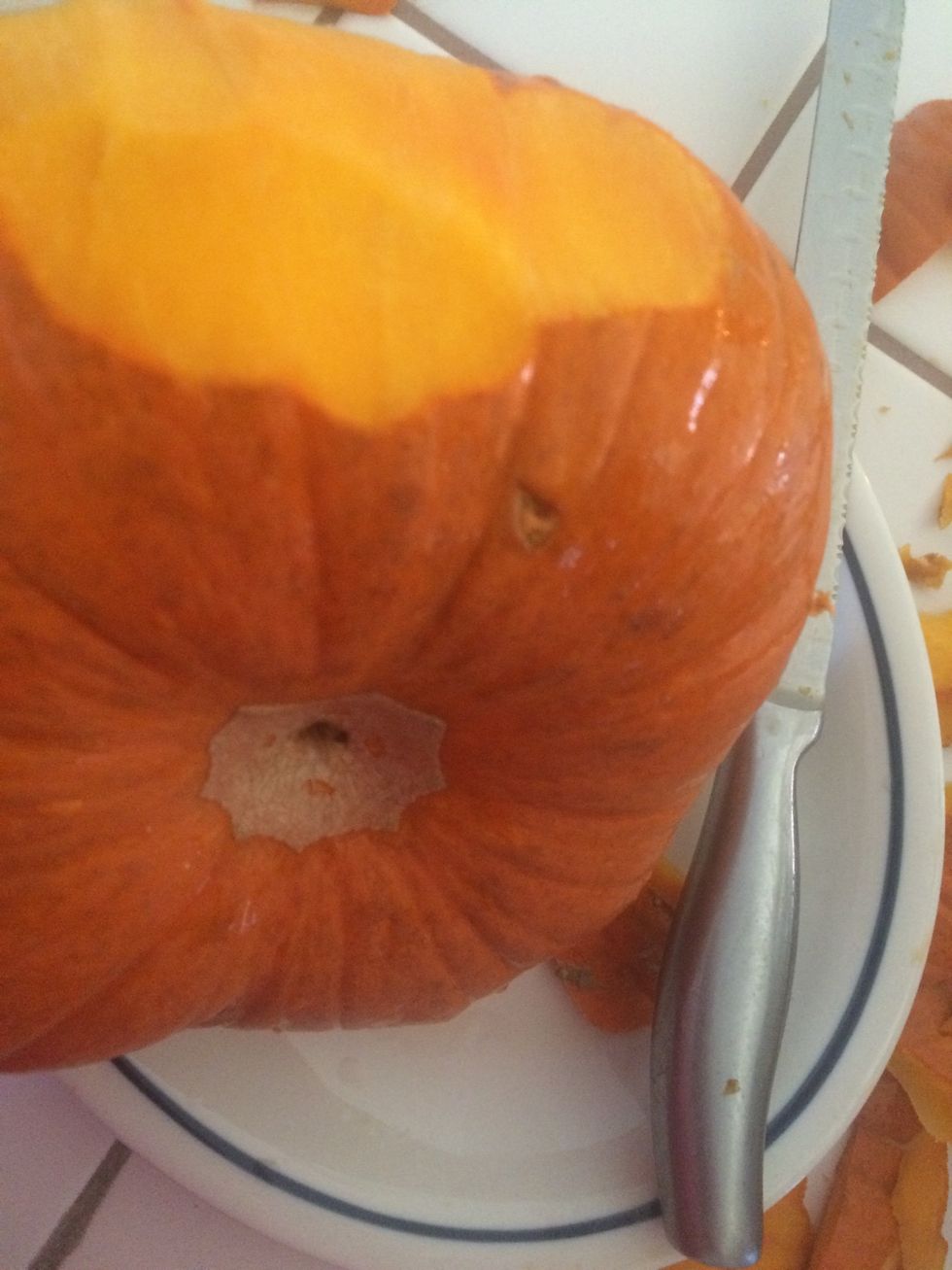 Using a knife pill it, so you can cook it or you can roasted it but I prefer to pill it and cook it.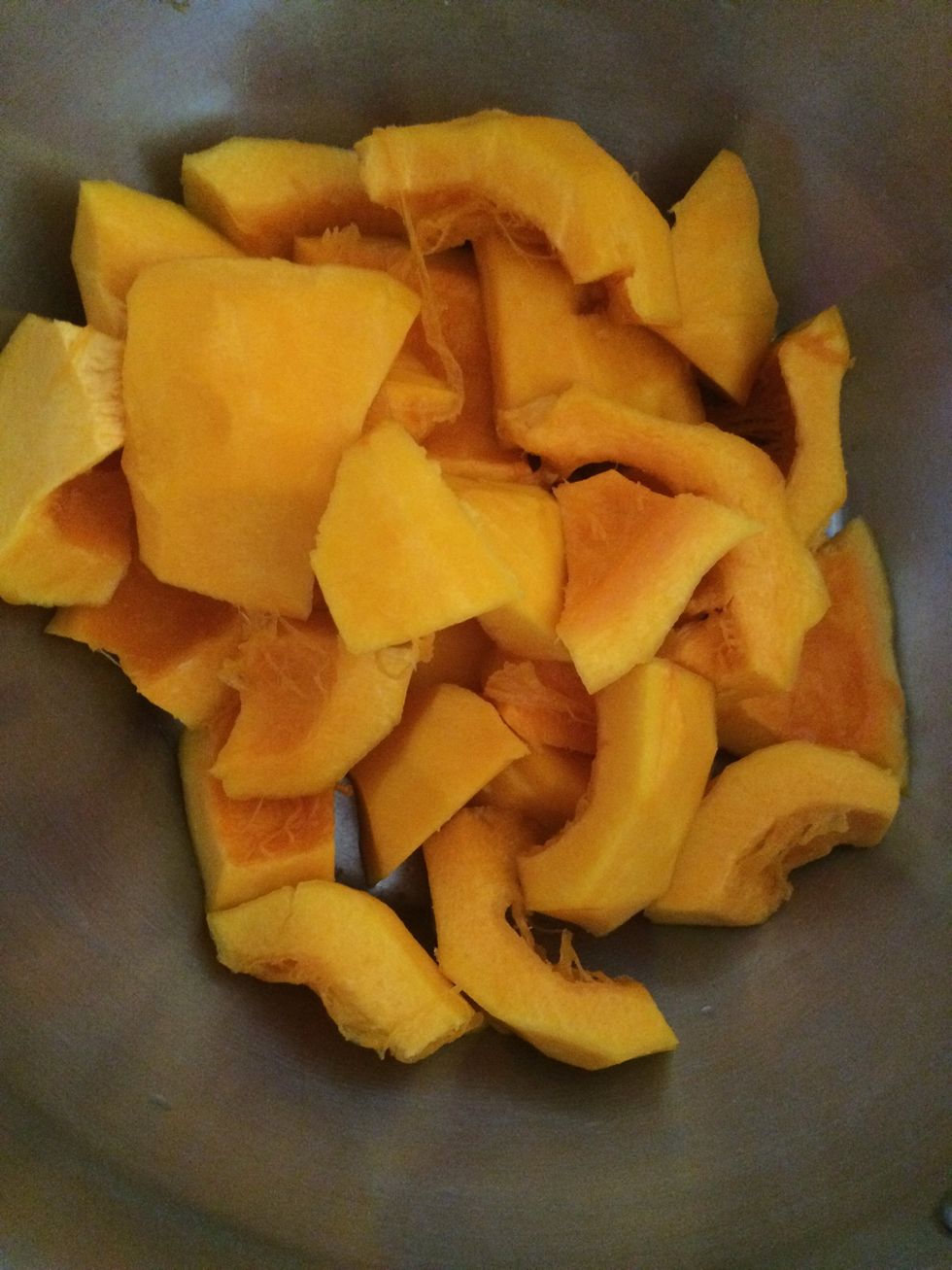 Cut it into pieces add 1/2 cup of water cover it and cook it for 30 min, you can add brown sugar if you like I added 1/4 of cup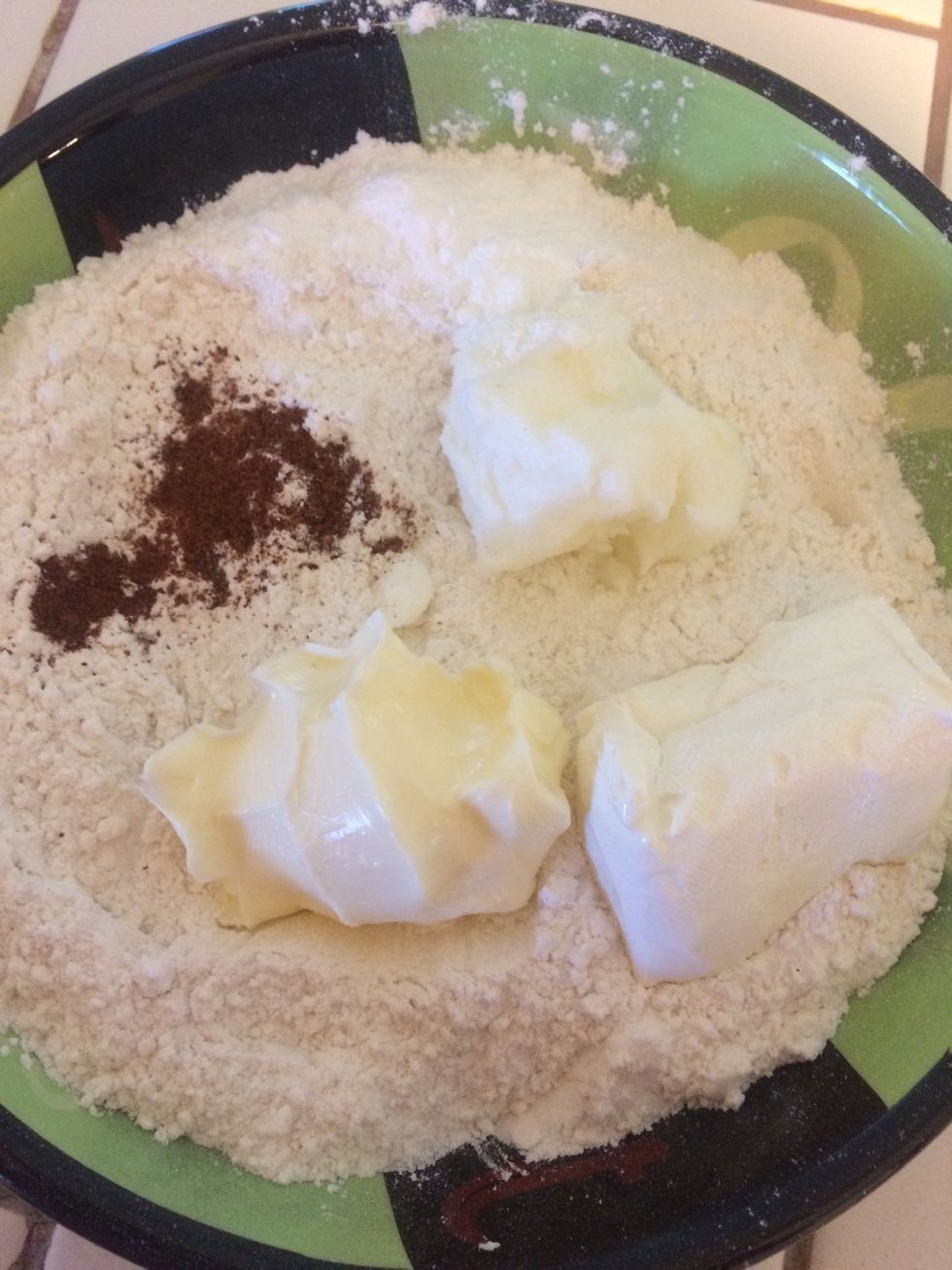 To make the pie crust 1 and 1/2 cup of flour, 1/4 cup of sugar - 1 tbs of nutmeg 2 tbs of shortening 2 tbs of butter 3 tbs of cream cheese, 1 tbs of baking power, and 1/4 cup of milk. That's the crust
Here I added the milk you can add less milk or more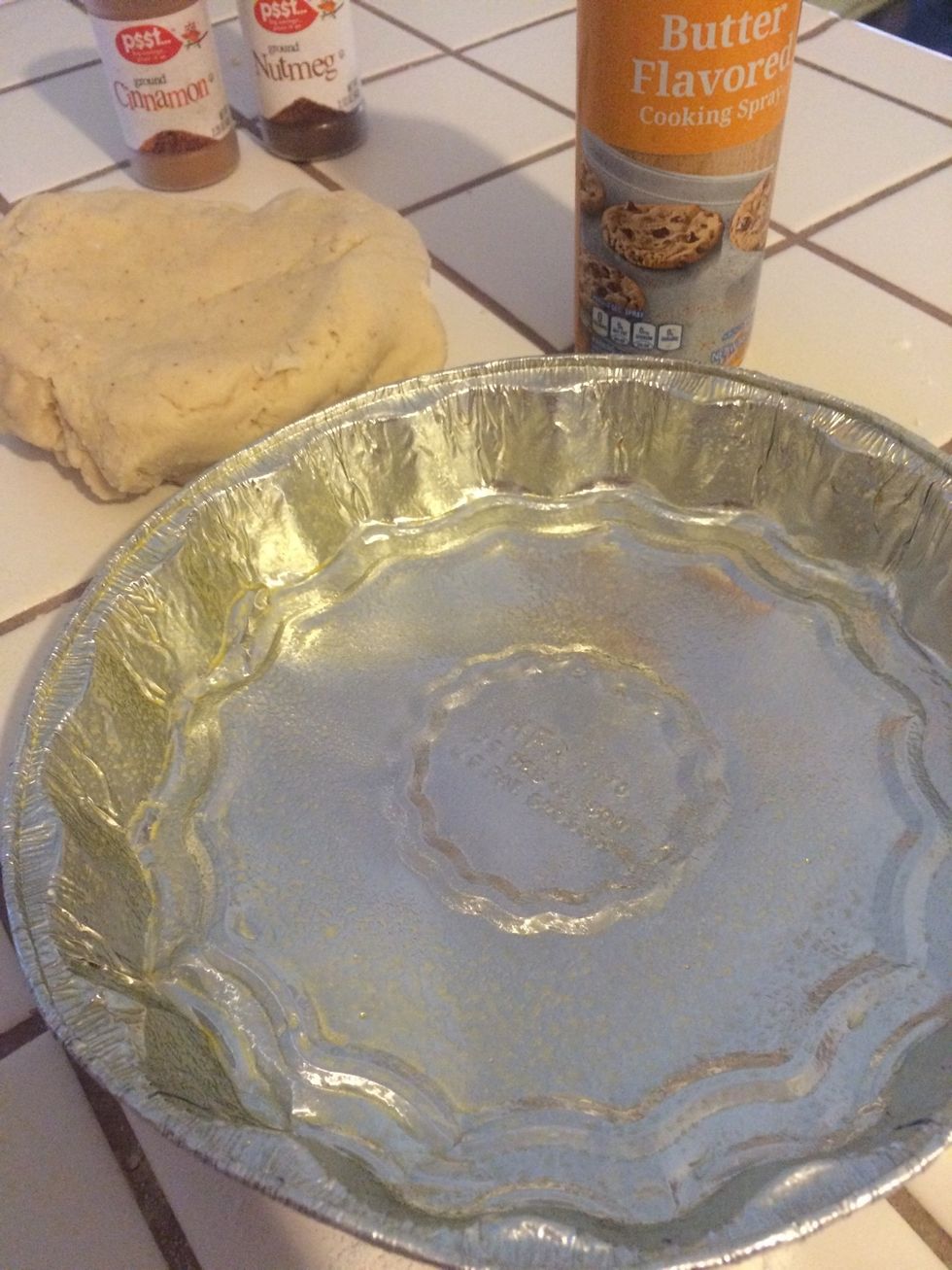 Here my dough is ready and I sprayed my pan before adding the crust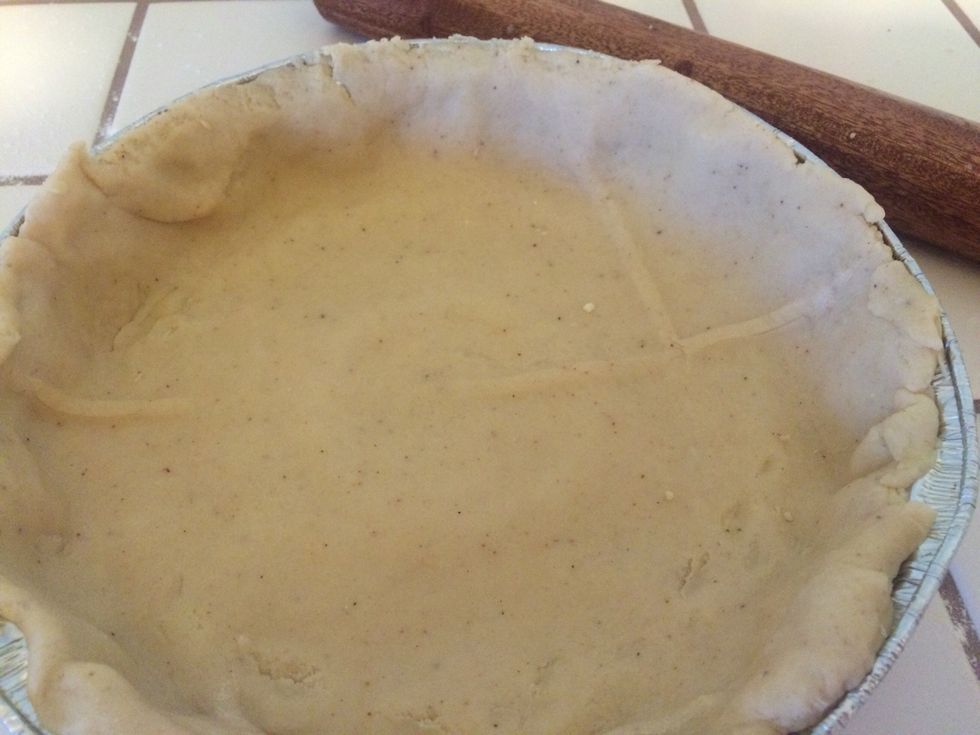 So here is the crust is not so thick it depends on how you like it
My pumpkin is cooked and hot so I added the milk before I blend it so it can cook a bit.
Pumpkin, 1/2 cup of sweeten condensed milk, 1 tbs of cinnamon, 2 tbs of cornstarch 1/2 cup of milk. ( no eggs ) that's why I used cornstarch
Pour it. I baked mine for 30min 380.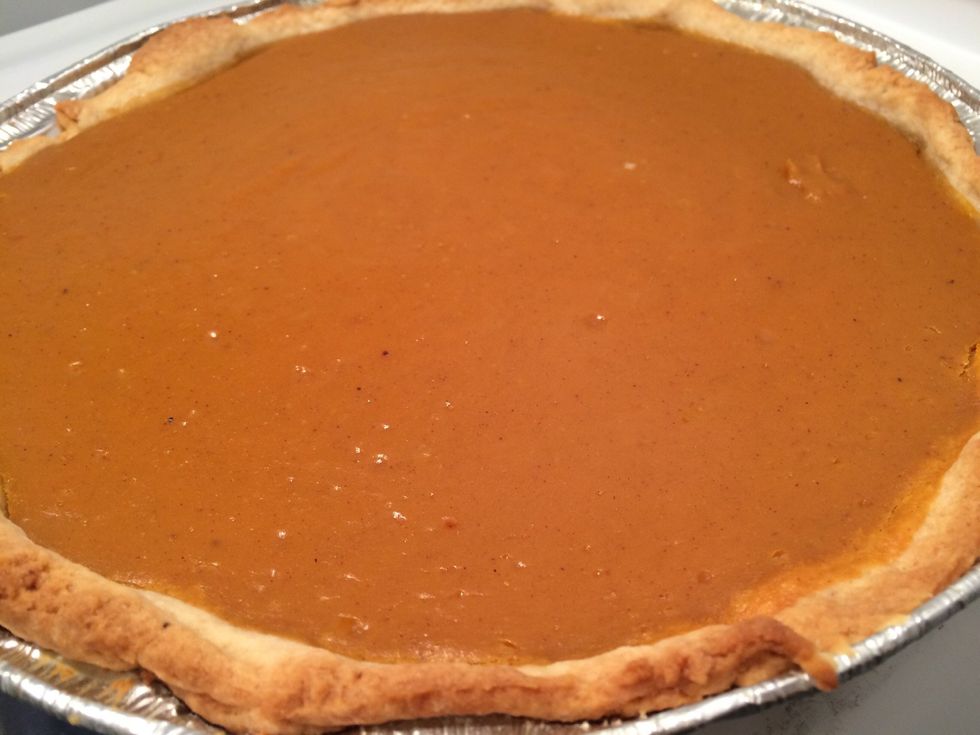 Refrigerate for 2 hours before serving.
And yeah you need some whipping cream on top 💥🍦
1/2c of flour
2.0Tbsp of butter
2.0Tbsp of shortening
3.0Tbsp creamcheese
1.0Tbsp baking powder
1.0Tbsp nutmeg
1/4c of milk
1.0 Pumpkin
1/2c Sweetened condensed milk
1.0Tbsp Cinnamon
1/2c Evaporated milk
2.0Tbsp Cornstarch
Brown sugar (optinal)
1/2c Sugar
Teresita Anguiano
Cooking is the art of saying I love you, in one bite., photography, crafts, technology, hands on.