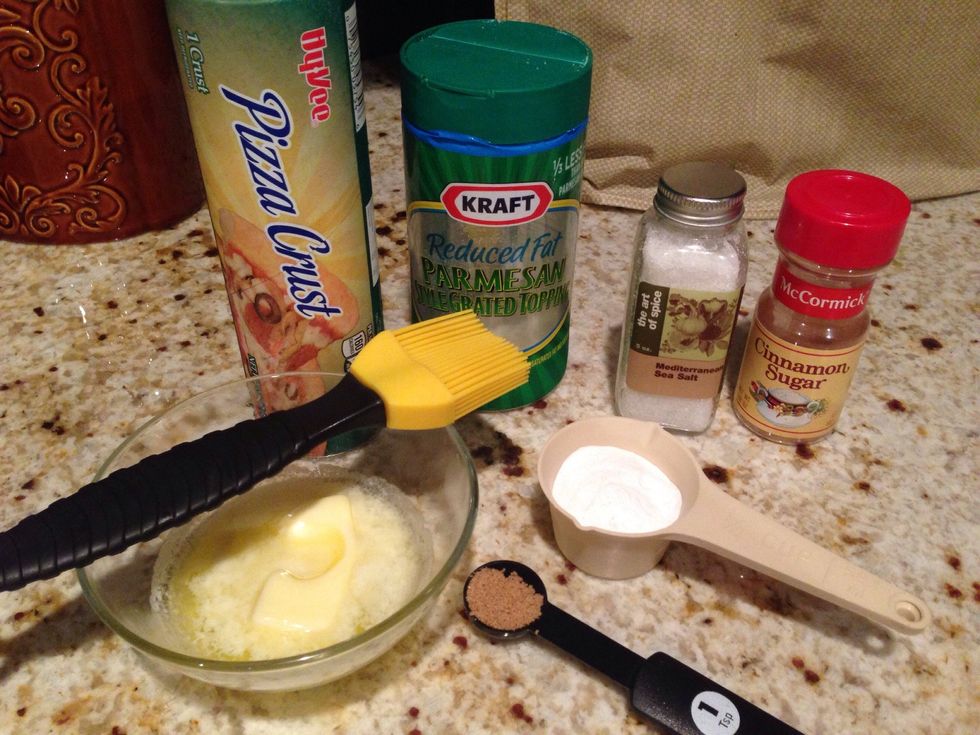 Melted butter, parm cheese, pizza dough, sea salt, and cinnamon and sugar mixture.
Unroll the dough from the can and slice. Pizza cutter works great for this. Tip: Cut slices the same thickness you want your pretzel to end up.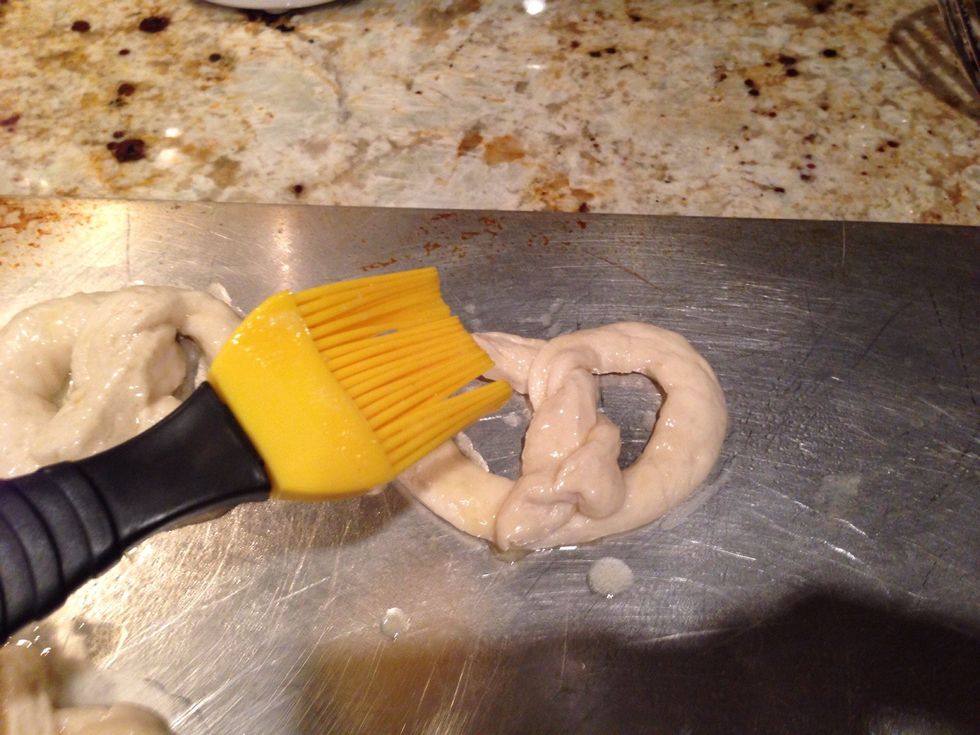 Stretch out a slice and twist onto greased cookie sheet. Then brush on melted butter.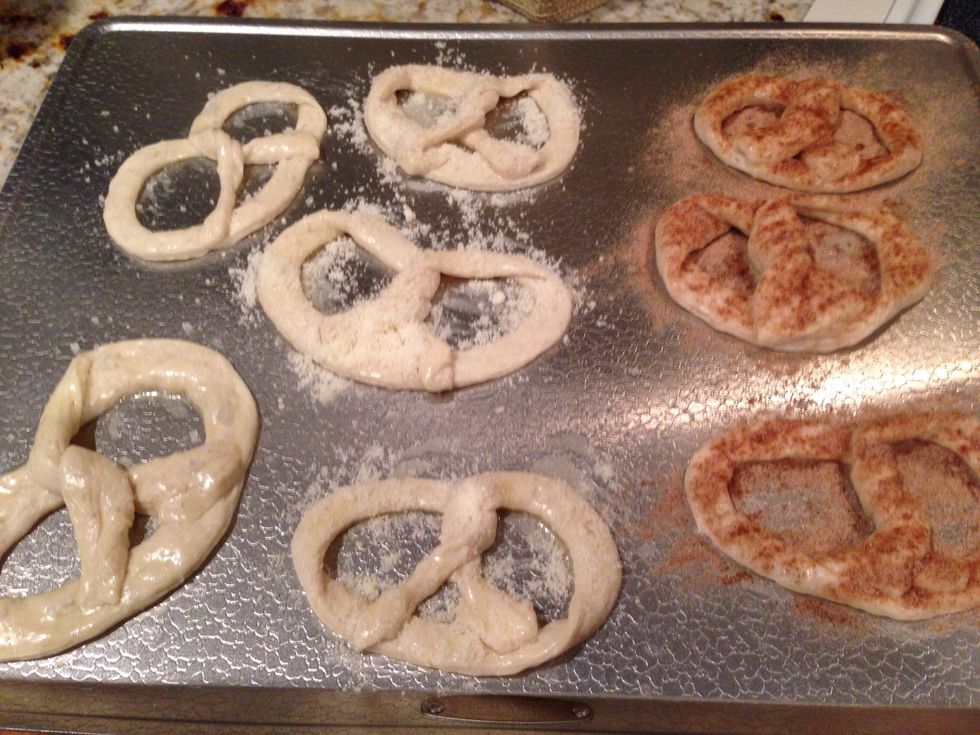 Top with salt, or salt and parm together, or cinnamon and sugar mixture.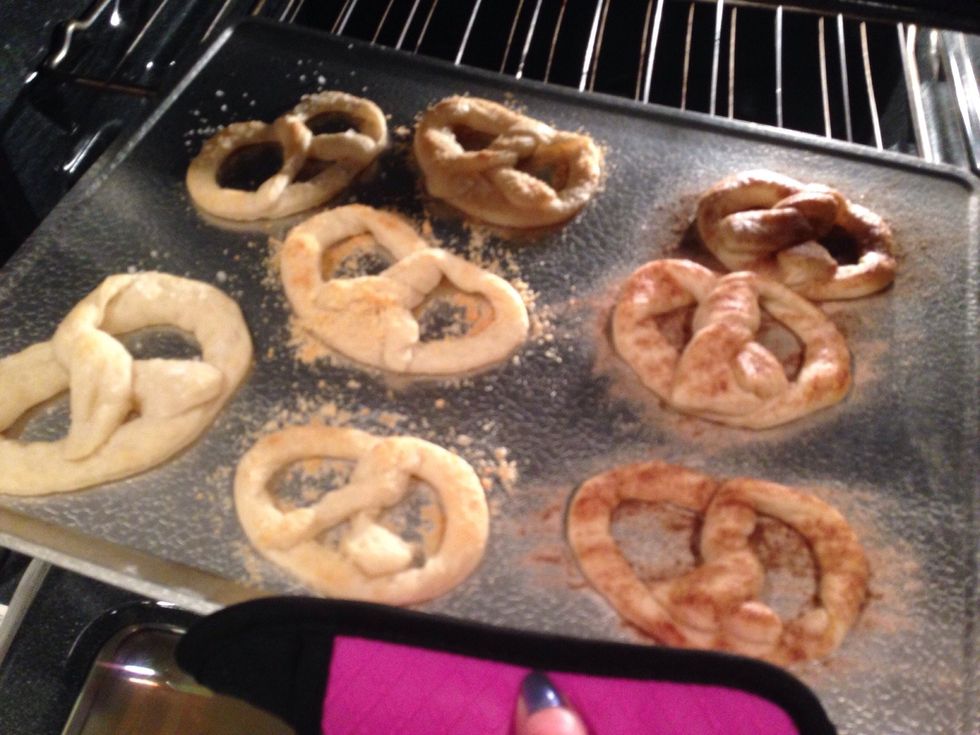 Bake at 425 degrees for 8 minutes. Then transfer to top rack and increase temperature to broil for 1 minute to brown tops.
Baked, broiled and done.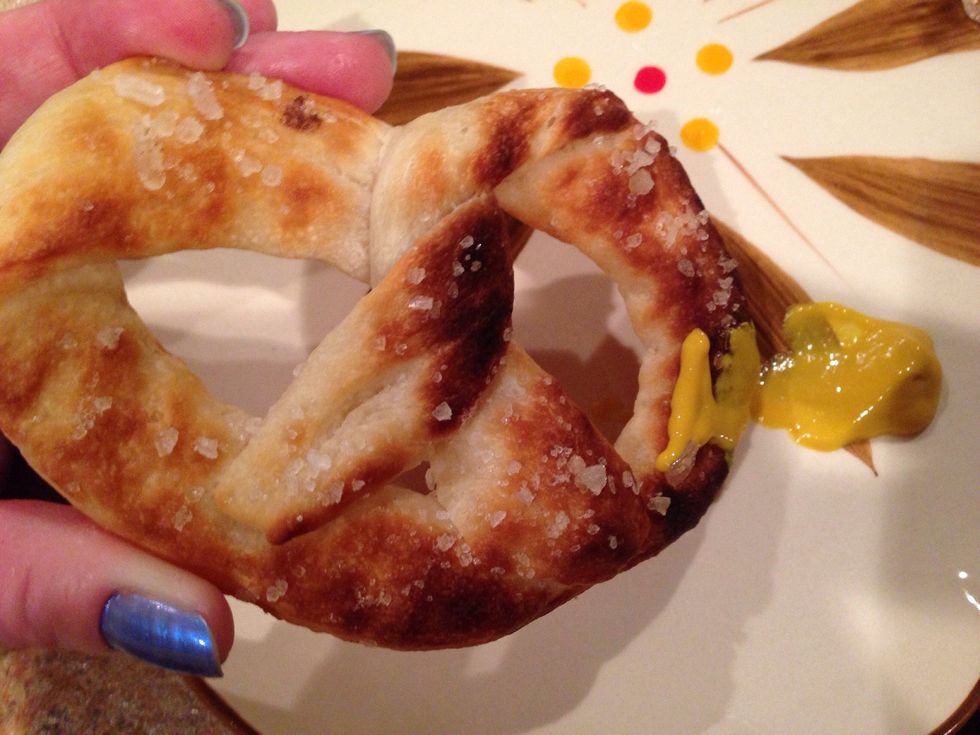 Dip into mustard.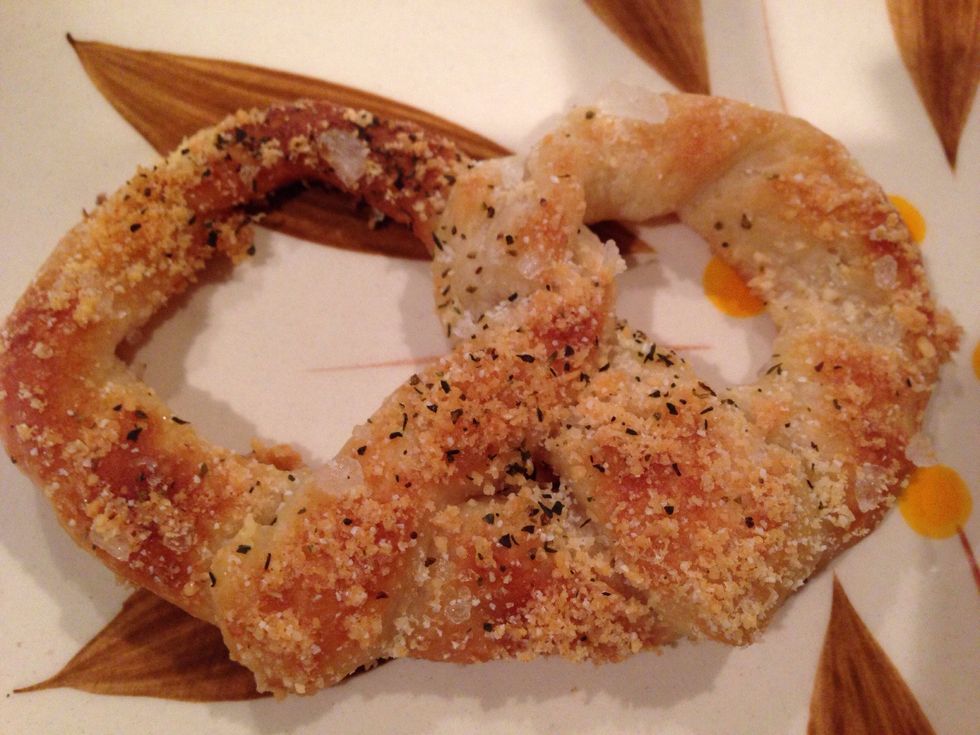 Parm with added Italian seasoning.
Cinnamon and sugar (with a powdered sugar and water drizzle).
1 can pizza dough
Cinnimon and sugar mixture
Parmesean cheese
Sea salt
1/2 stick melted butter