How to make easy popiah (fried springroll)
2 easy fillings; beansprout carrot & tomato tuna..great for breakfast n teatime with a cup of tea
62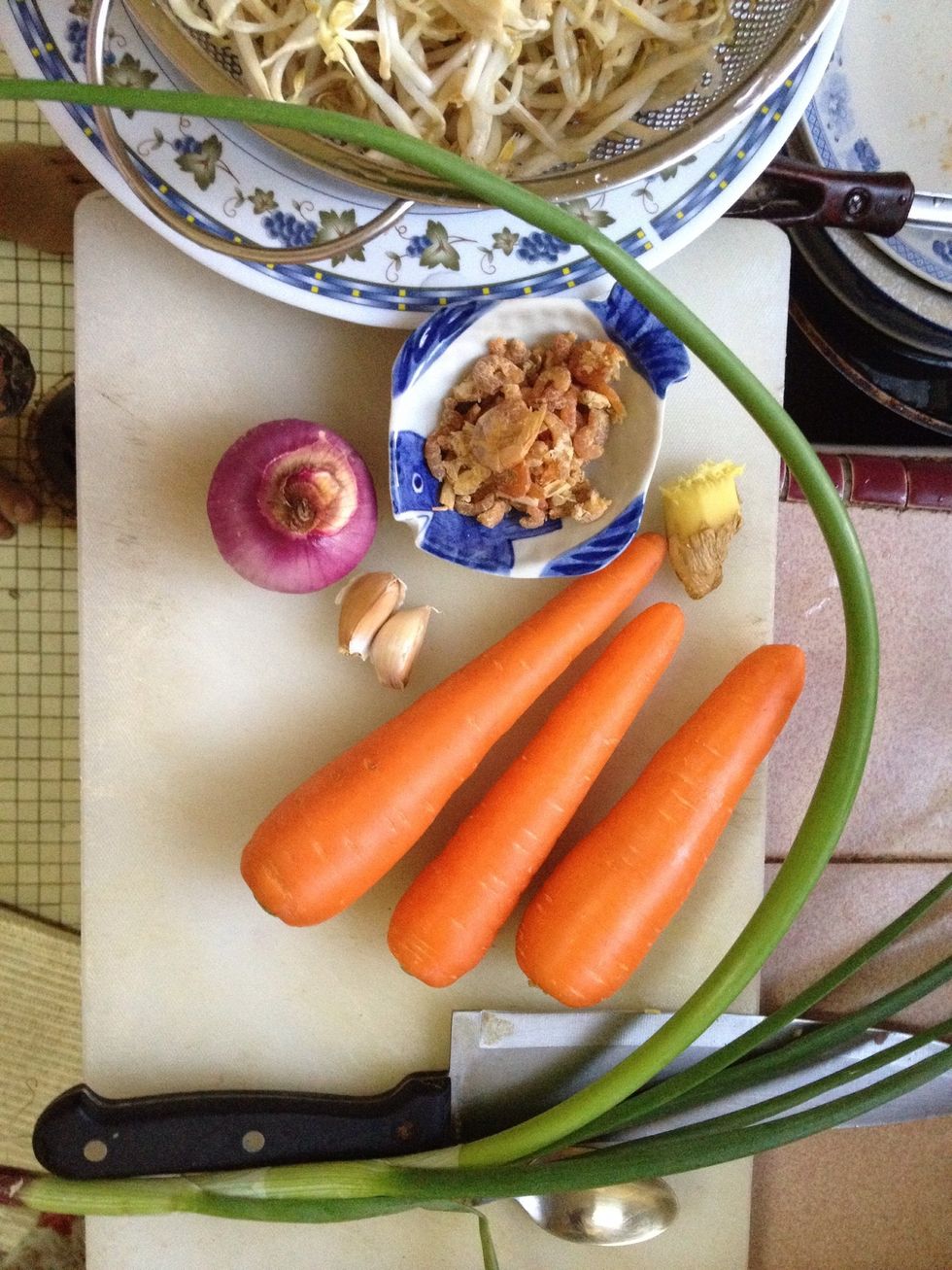 Gather your supplies; prepare beansprout fillings first. The beansprout is at 12 o'clock. Dried shrimp is in d fish saucer, if u don't have, opt for fresh ones. If u use big carrot, 1 is enough.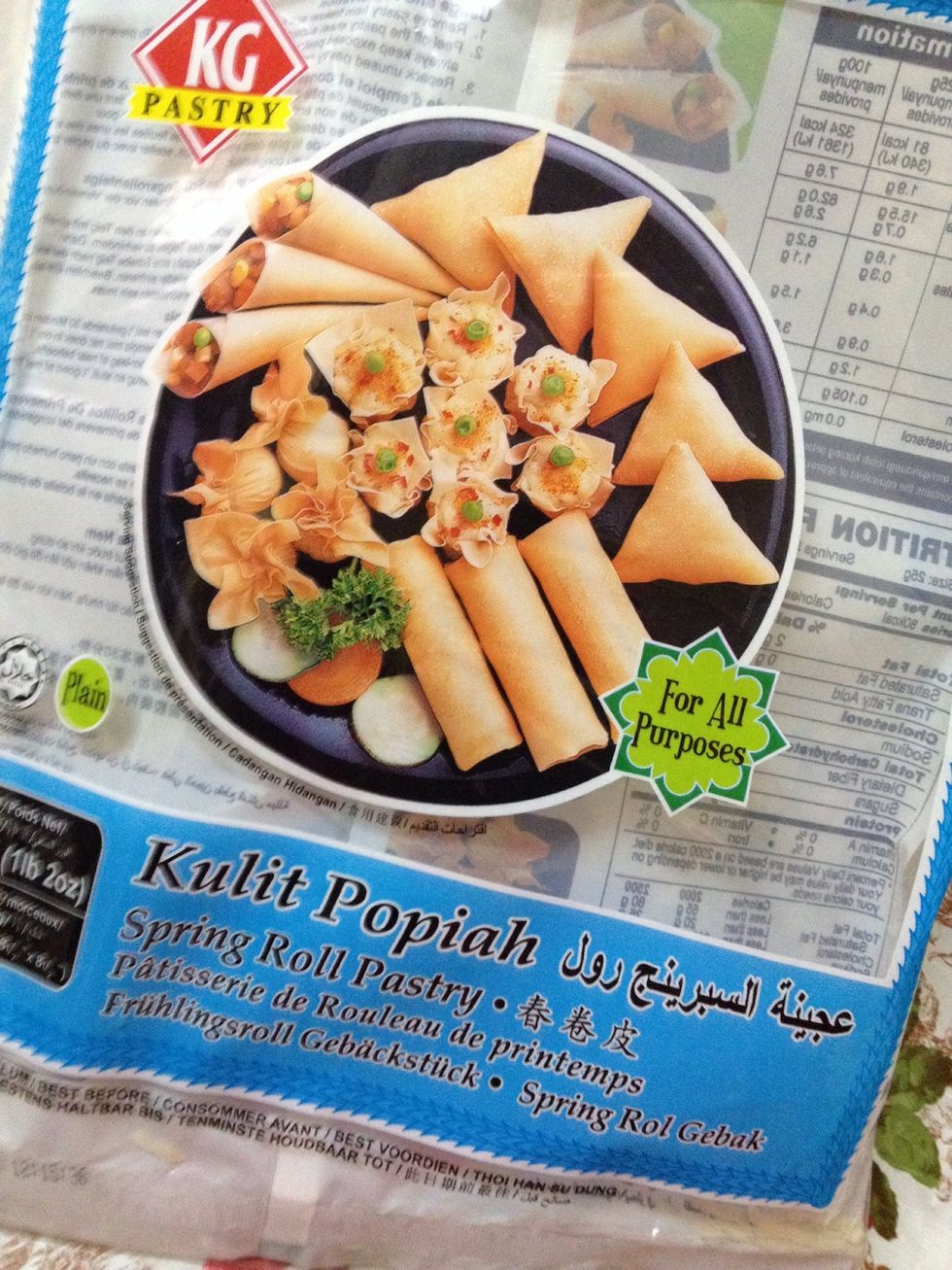 Springroll sheets
Remove from packaging n cover with a kitchen towel to avoid drying. Its good to wet the towel 1st n squeeze well.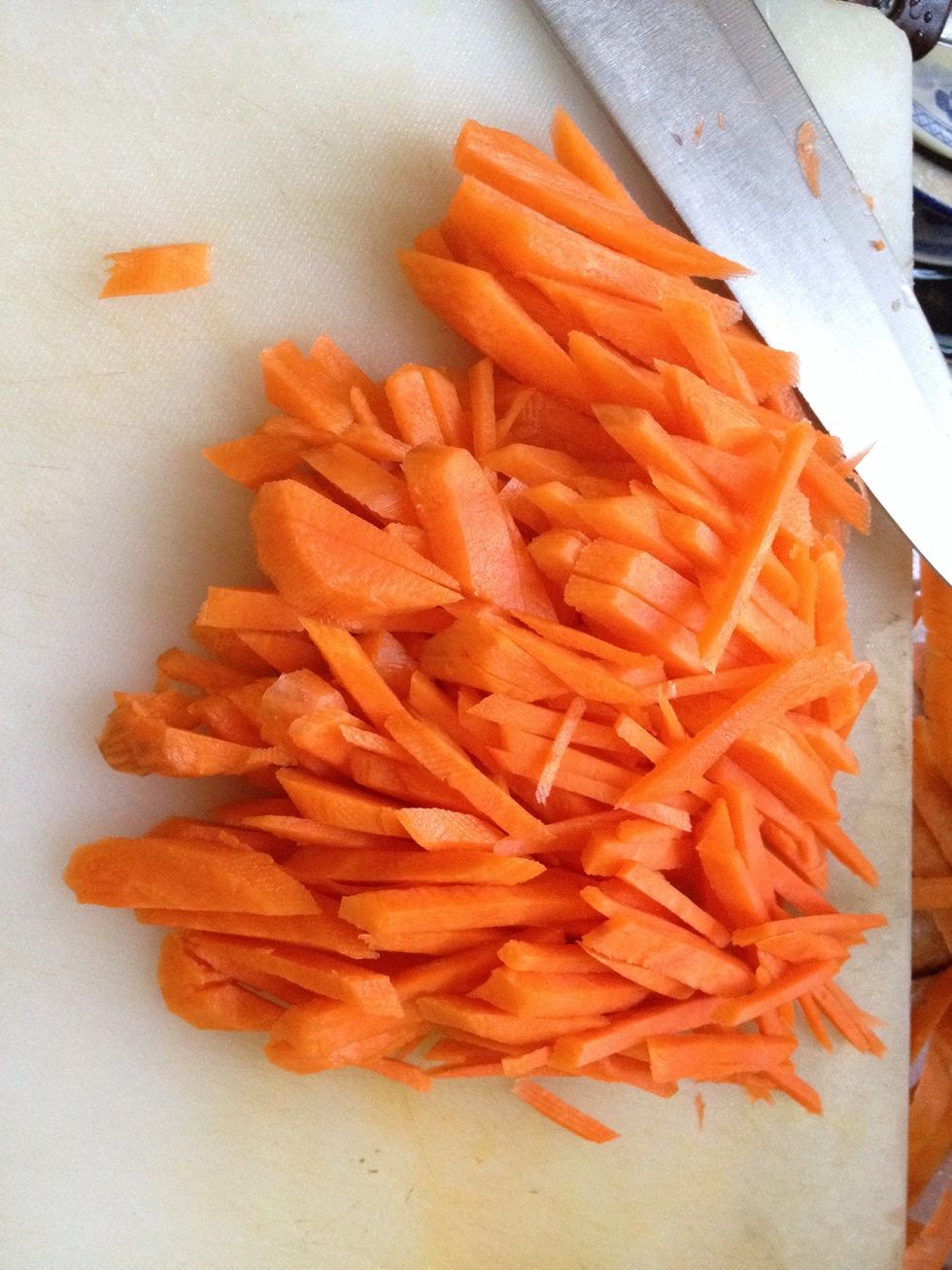 Julienne the carrot. Alternatively, u can cut it coursely, or use a course grater.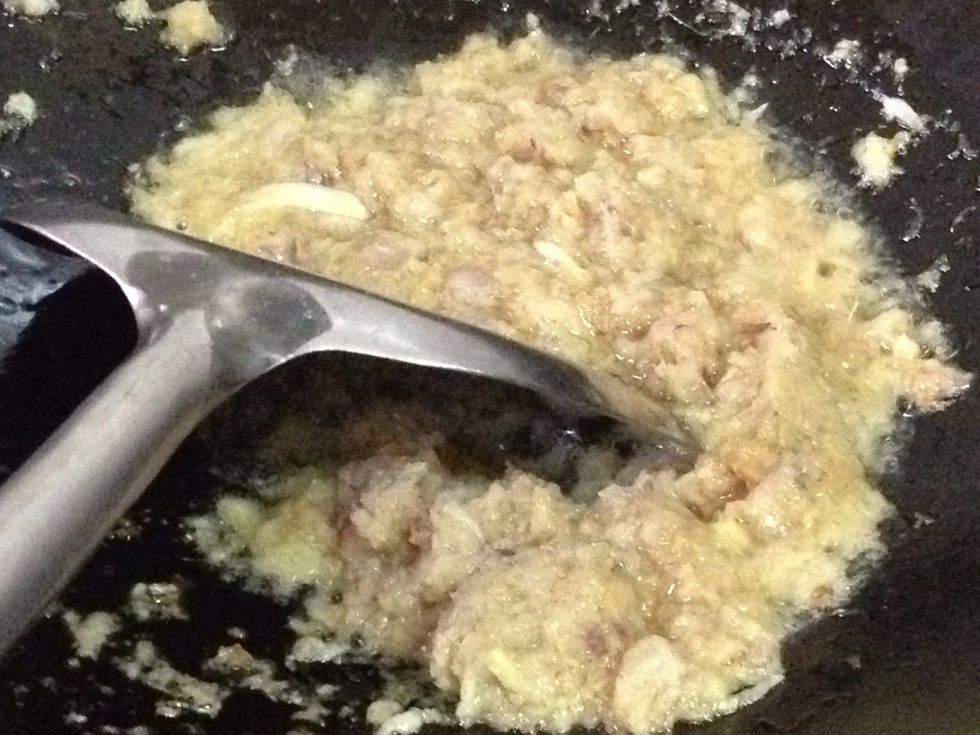 Use all the (*) ingredients (onion, garlic, ginger, prawn). Blend them to paste and stir-fry with 2 tbs vege oil on a medium fire.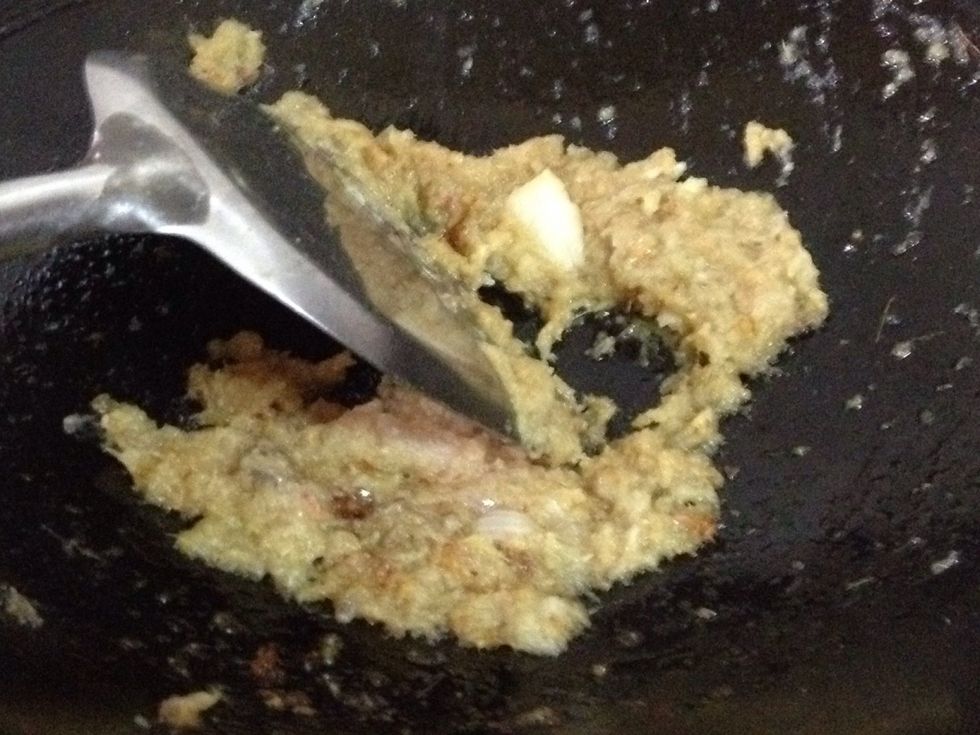 When the oil appears bubbling at the side if the paste, then its cooked
Add the carrots in. Stir well. Add about 1 tsp water.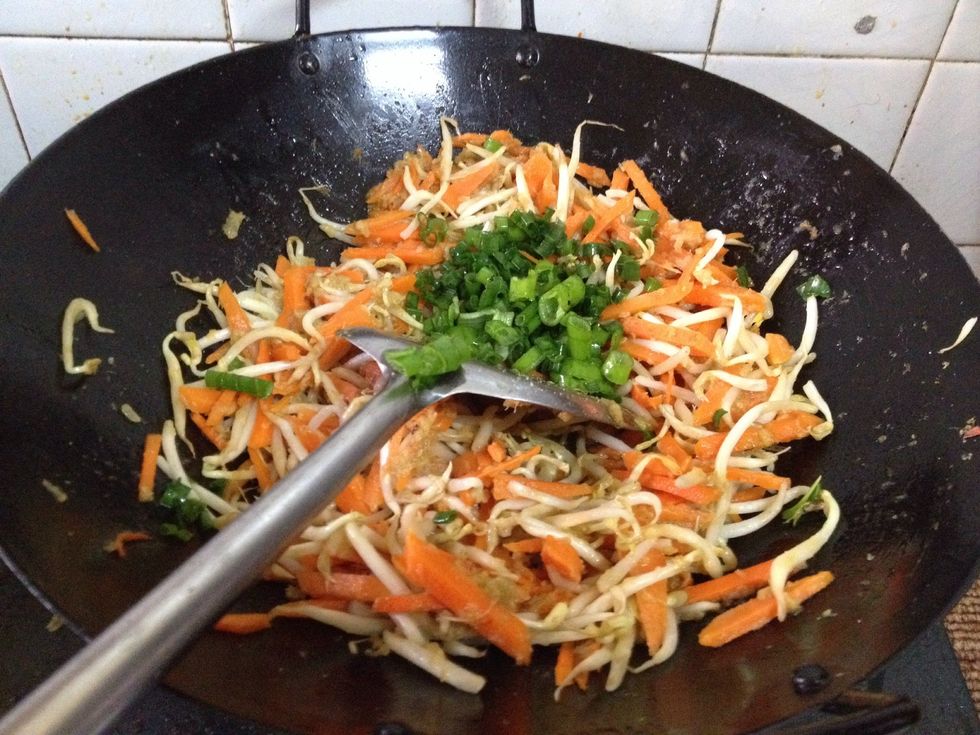 Add your beansprout and stirfry for 1 min. Season with a pinch of salt, pepper n a few dashes of light soy sauce. Add the chopped spring onion and stir directly before closing the fire.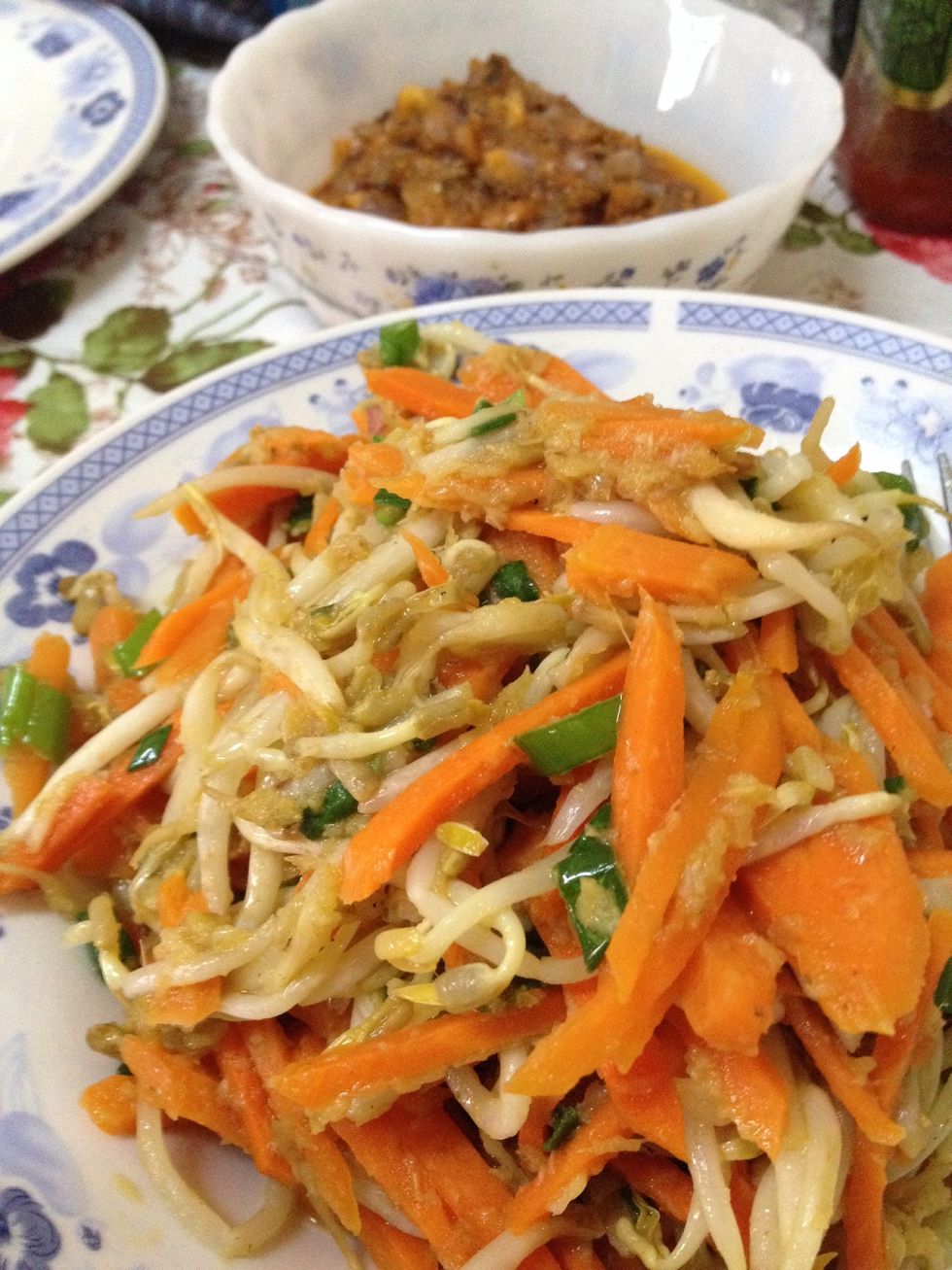 Let it cool to room temp. About 1/2 h or so. Optionally, u can put a dash of sesame oil for that extra nutty flavor.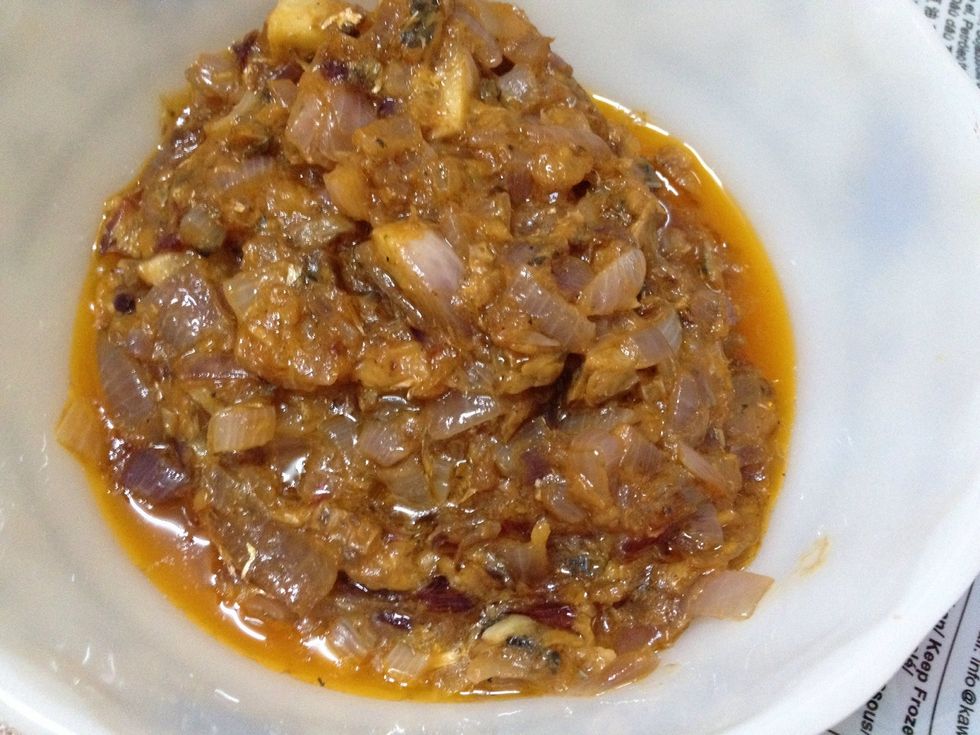 Prepare the tuna filling (we forgot to take pictures). Use 1-2 pieces of tuna from the tuna can. Stirfry cubed onions and add in the tuna with 2-3 tbs of gravy. Season with salt and 1/2 sqeeze of lime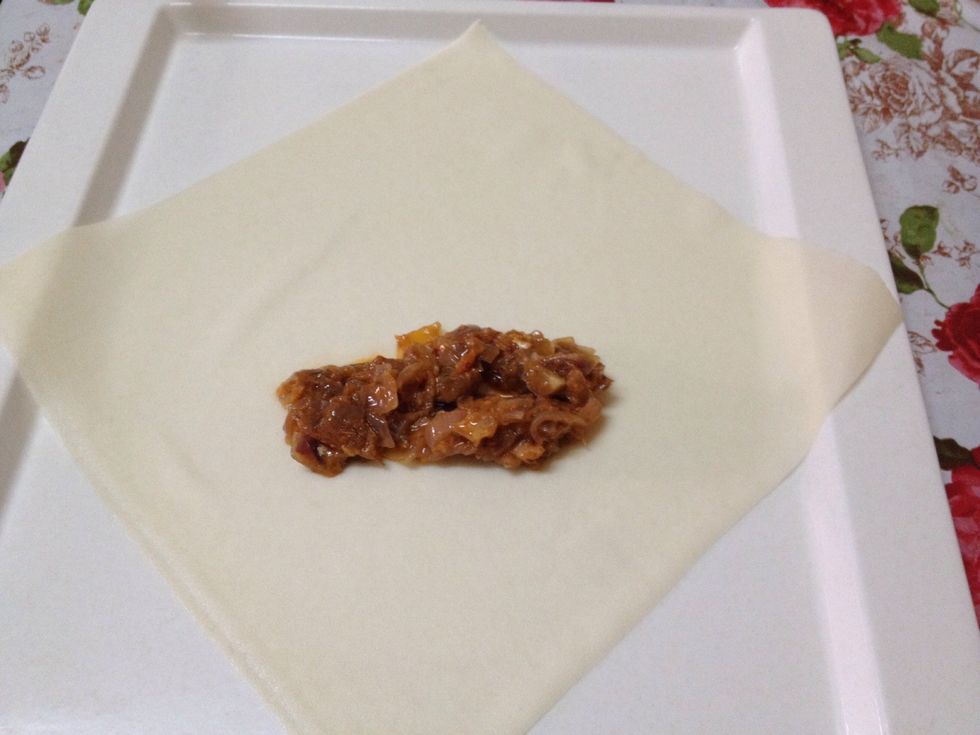 After all filling cooled to room temp, fold the filling in. Use 2 tsp each.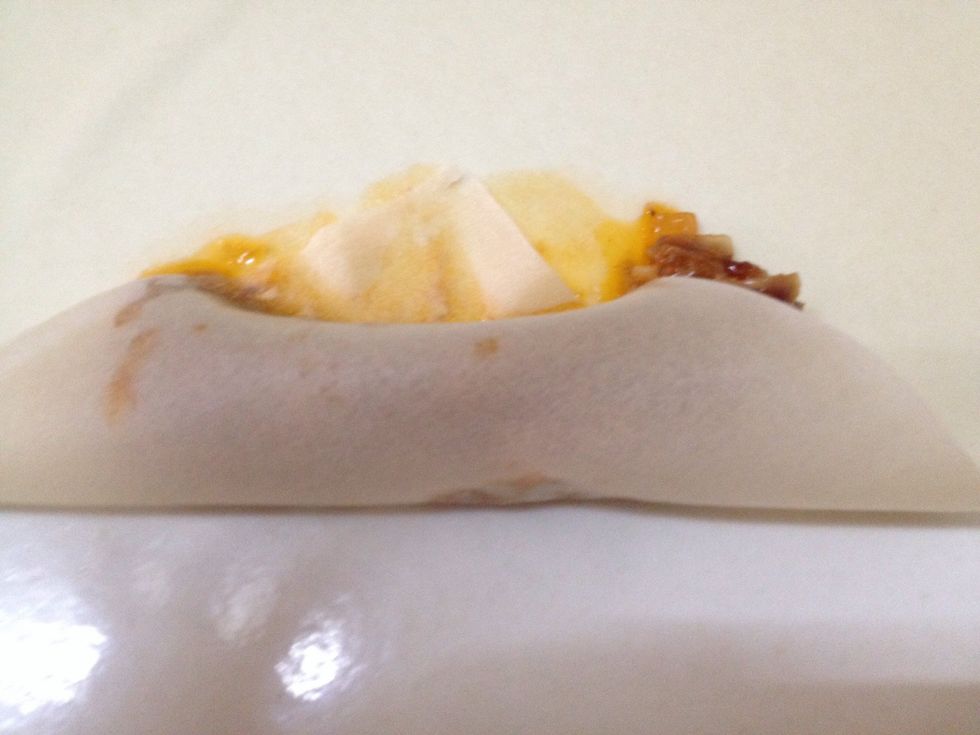 Fold from bottom first. Tuck in the filling abit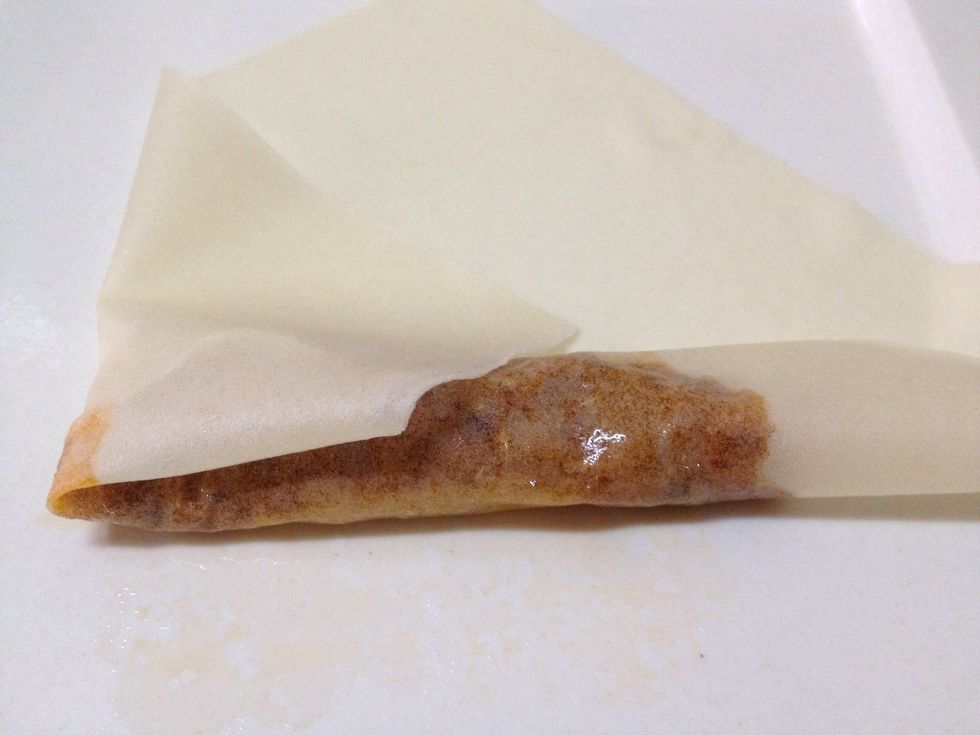 Fold left and right before rolling it to a close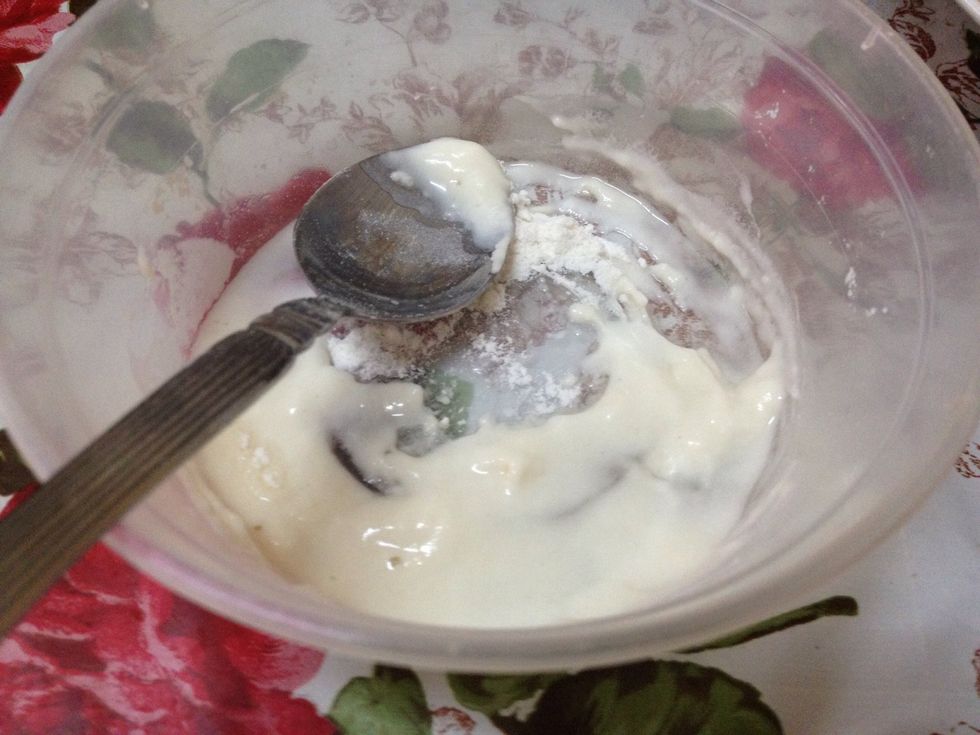 Mix 1 tsp of all purpose flour with a bit of water to use as a glue on the edge of the popiah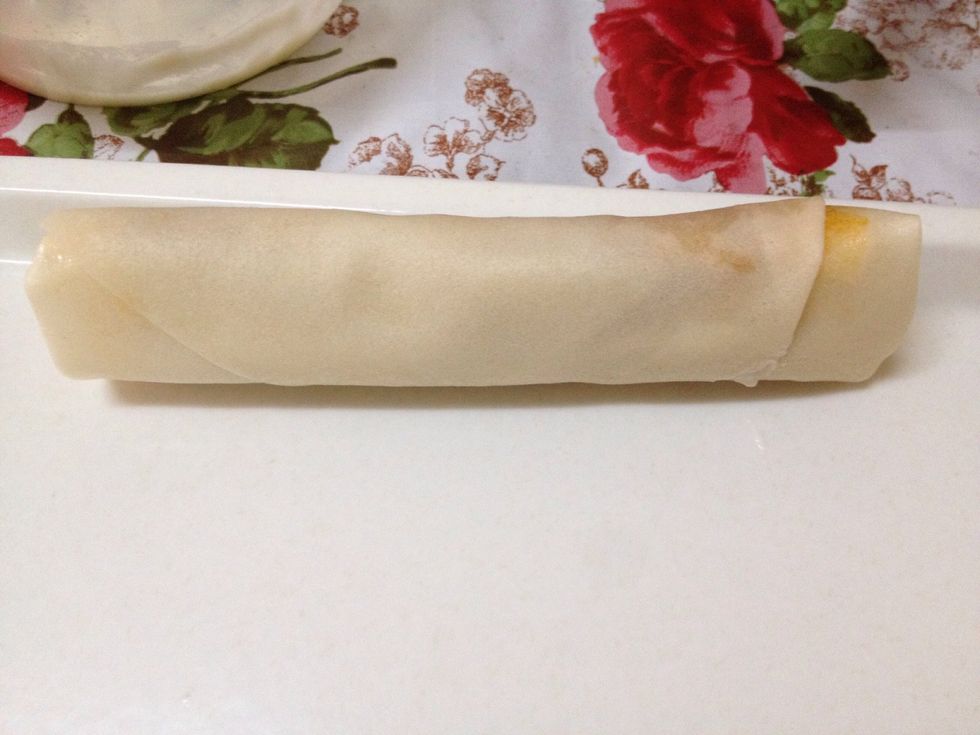 Roll over after gluing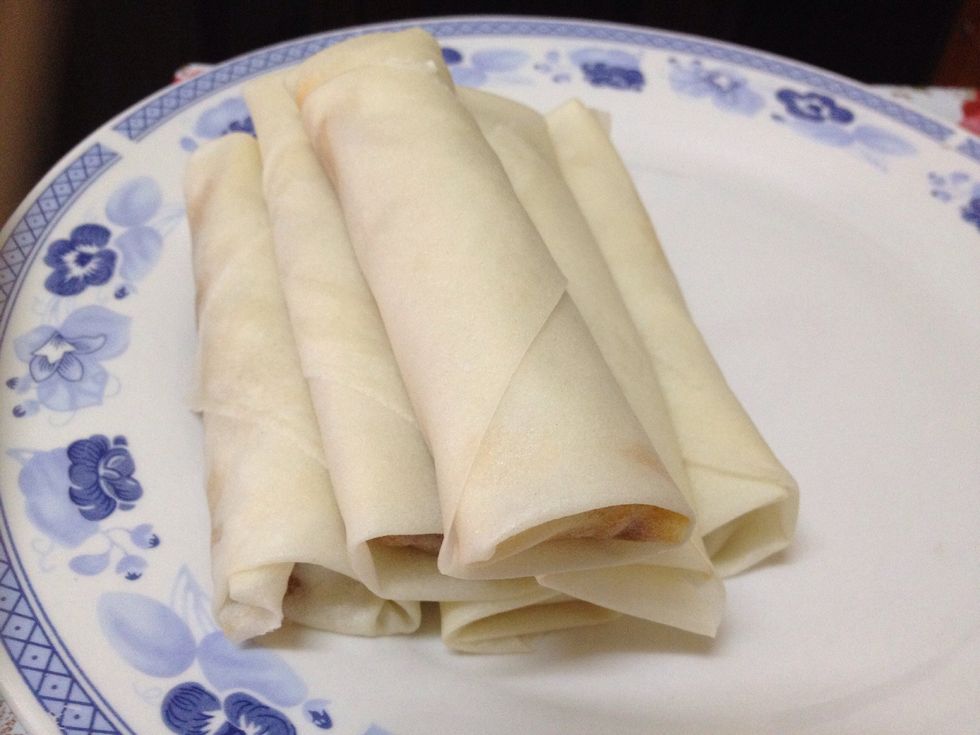 This is what it looks like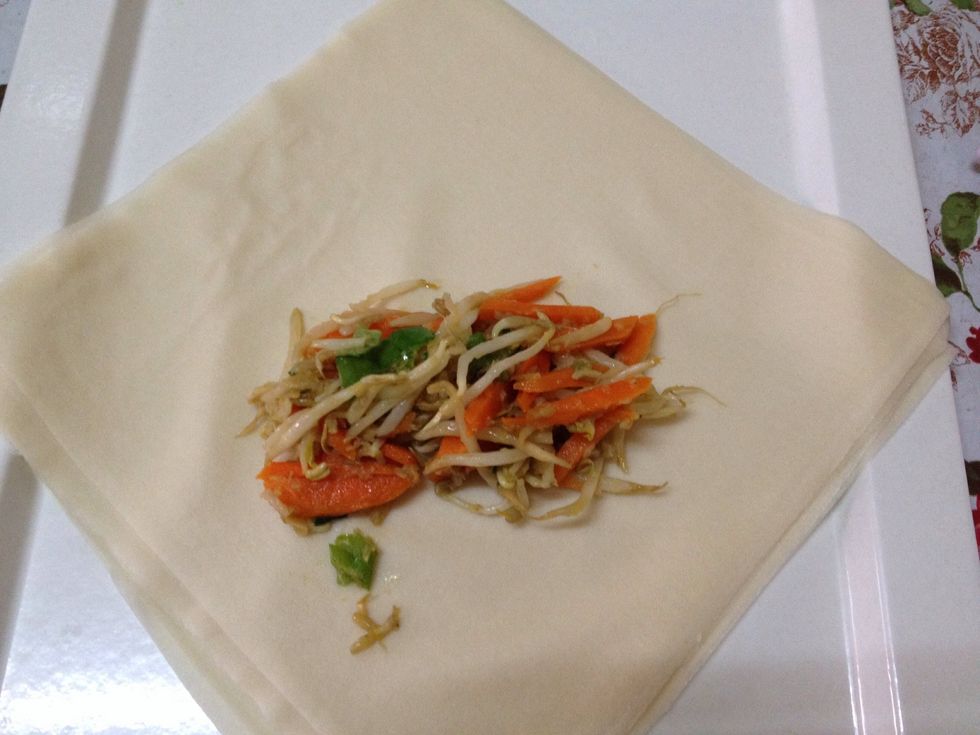 Similarly, do the same for the beansprout filling. We use 2 tbs because we want gigantic popiahs!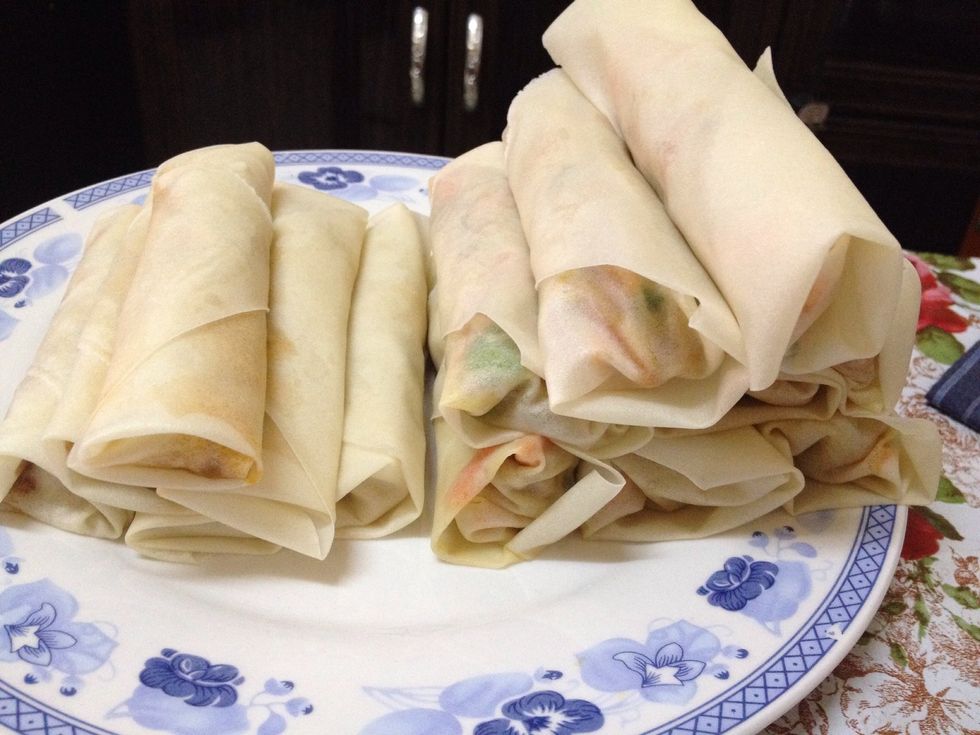 The different in size huhu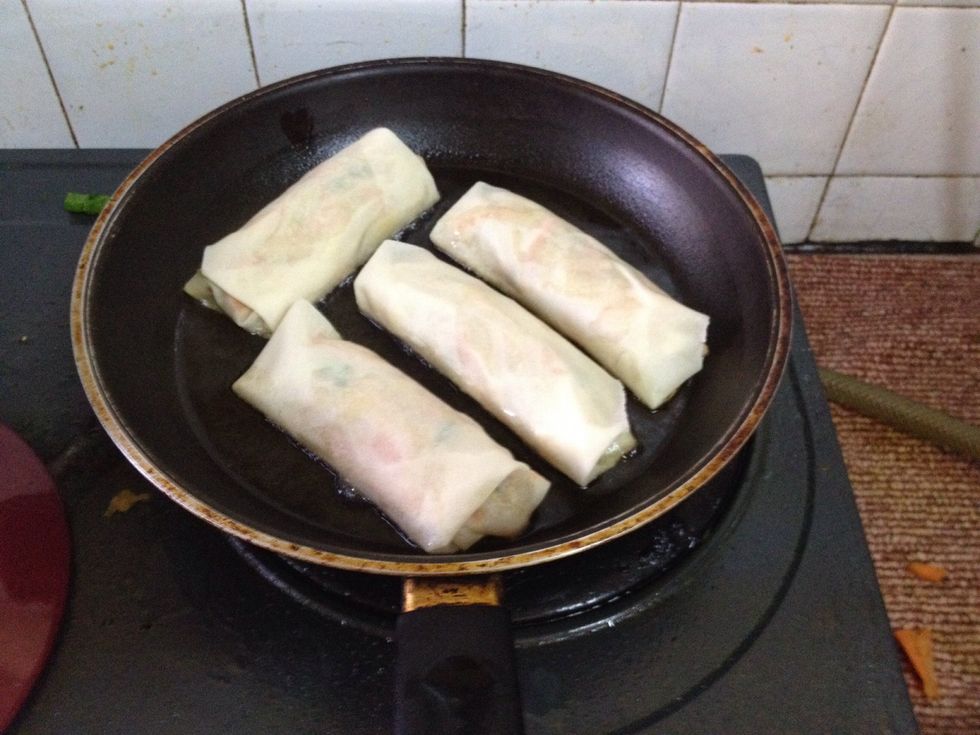 Glaze a pan with vege oil at medium fire n fry about 2-3 mins or so on both side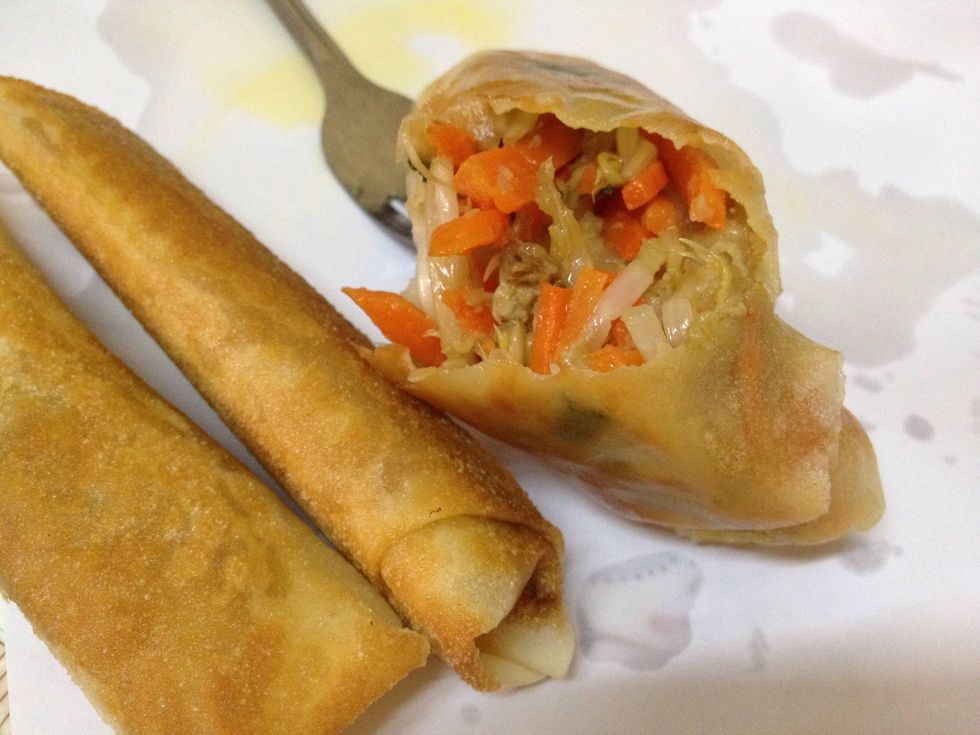 Enjoy while its hot with a cup of tea!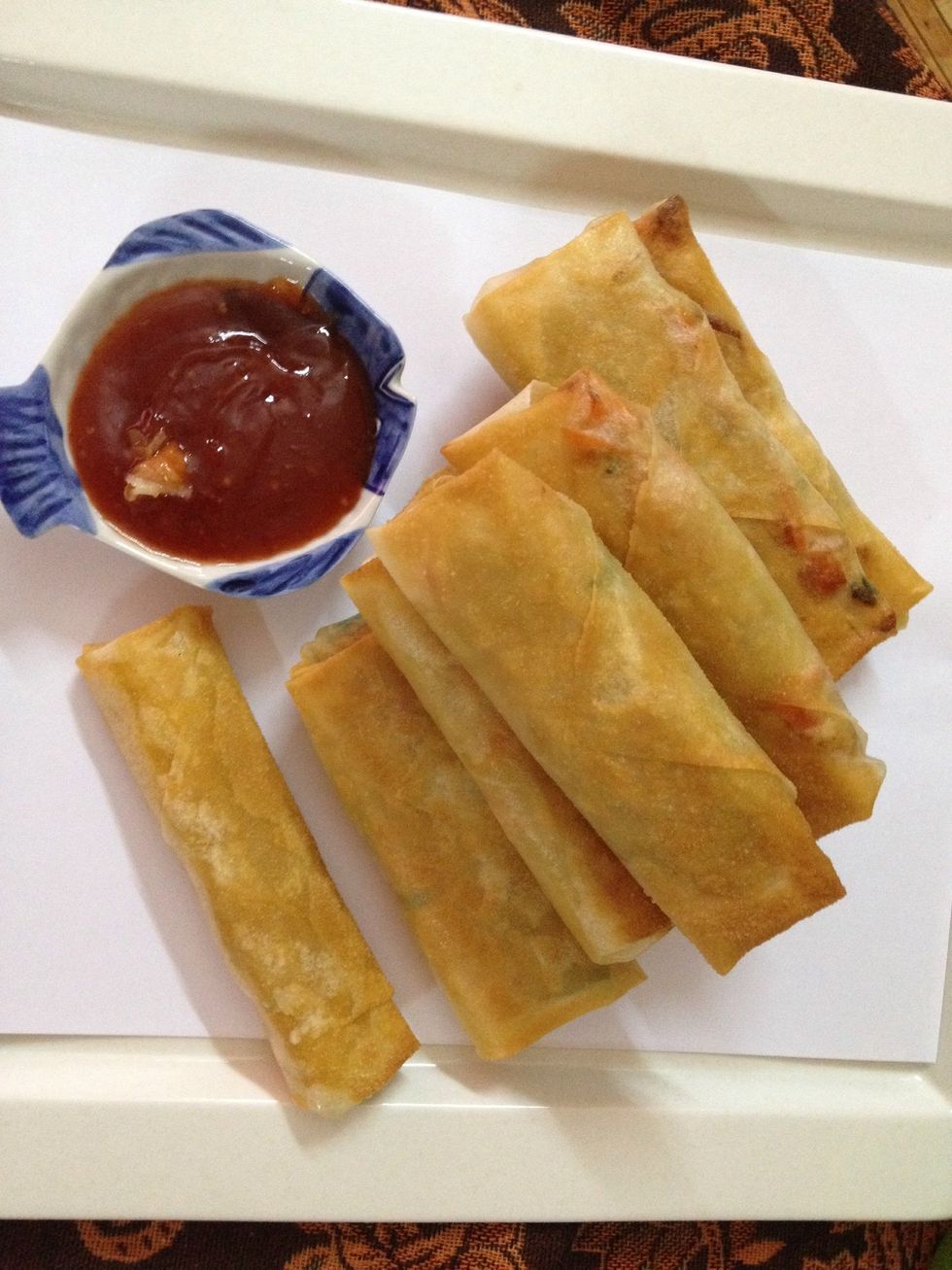 Delicious with chili or tomato sauce. The tuna filling can be frozen up to a month or so but not for the vege filling. We've made potato chicken filling n apple potato filling for frozen. Tastes good!
1/2 Big onion*
2.0tsp Dried shrimp* (soaked 5 min)
1/2in Ginger*
2.0 Garlic*
3.0c Fresh Beansprout
1.0 Carrot
Salt
Pepper
Light soy sauce
2.0 Tuna (small) - from can
1/2c Cubed Big onion
Spring onion
Vege oil
Water