How to make easy pimiento cheese in less than 5 minutes
Super simple recipe. My grandpa made this when I was a kid and I make it for my kids. Great alternative to the super sweet pimiento cheese from the grocery store.
66
Pimientos are a variety of red peppers. These are found in the canned veggie area of the store. Sorry about the date on there. I add an easy-to-see expiration on my pantry items.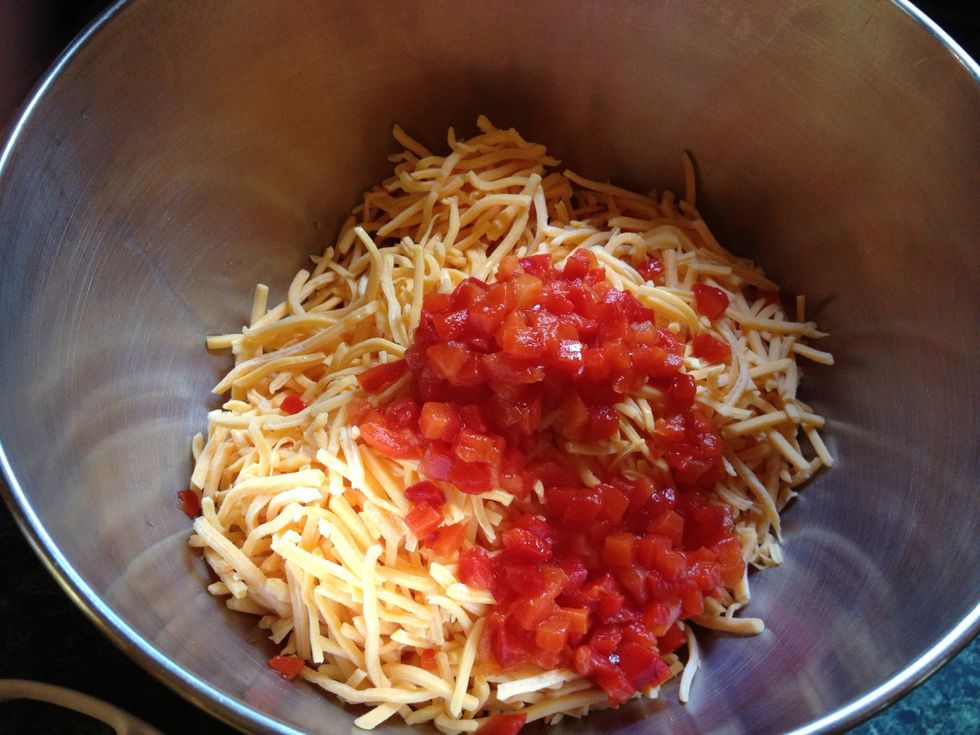 Combine cheese and pimientos. I add a couple of large spoonfuls of mayonnaise. Add a sprinkle of cayenne pepper and a bigger sprinkle of paprika.
Yum! This is great COMFORT food!! Optional--sprinkle top with paprika.
This is great in a sandwich or with crackers. Try it with celery or sliced apples. This is very quick and easy to make. Taste even better the next day.
For special diets, you can make this with lowfat cheese and mayo.
1 pound shredded cheddar cheese
4 oz diced pimientos
Paprika
Cayenne pepper
Mayonnaise