Make Easy Pesto and Tomato Bruschetta
27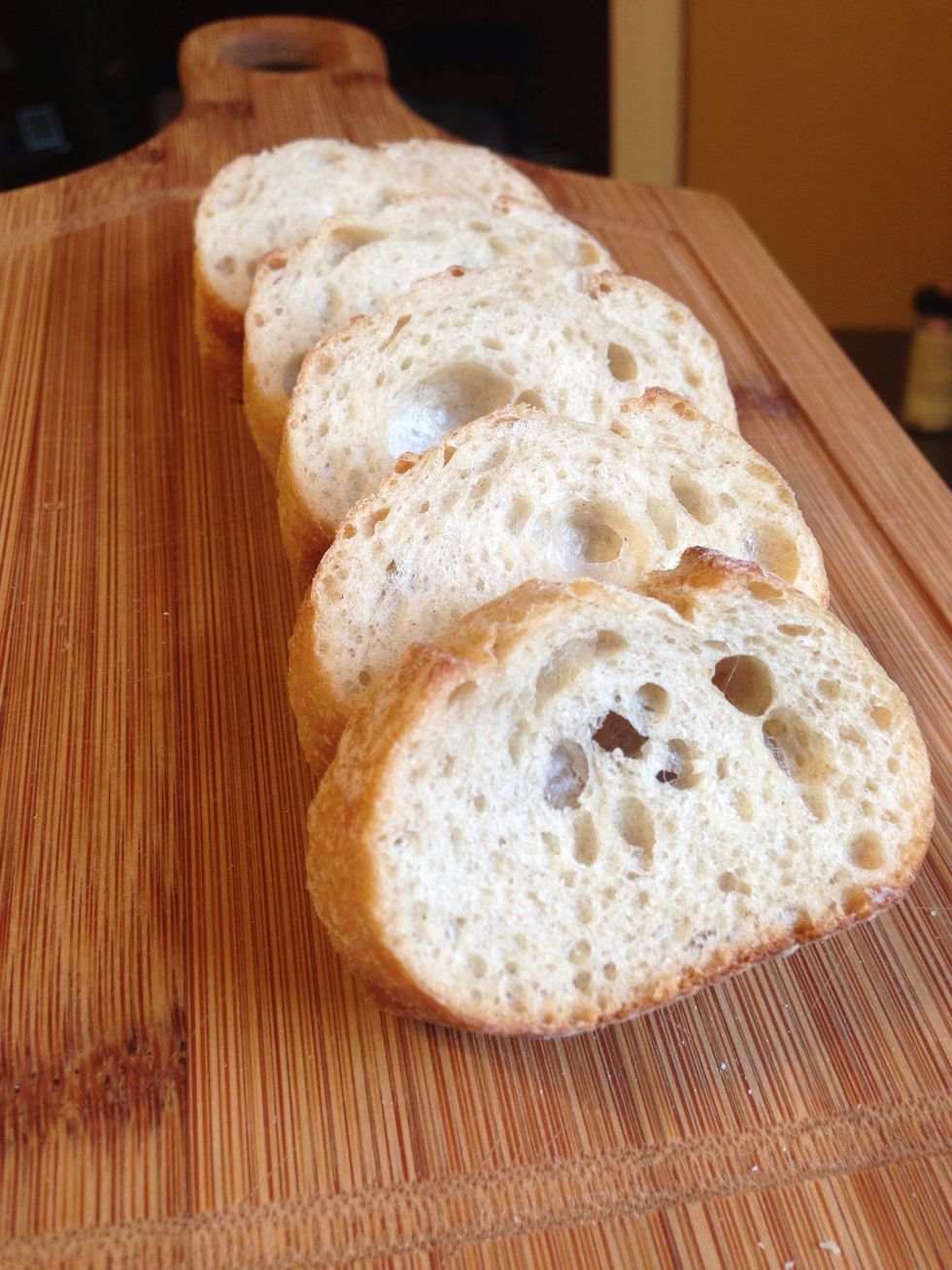 Slice your bread into thick slices, about 1/2 inch
Mix 1/4 cup Pesto with 1/8 cup butter. Taste test and add more pesto (or more butter) until you think it's good.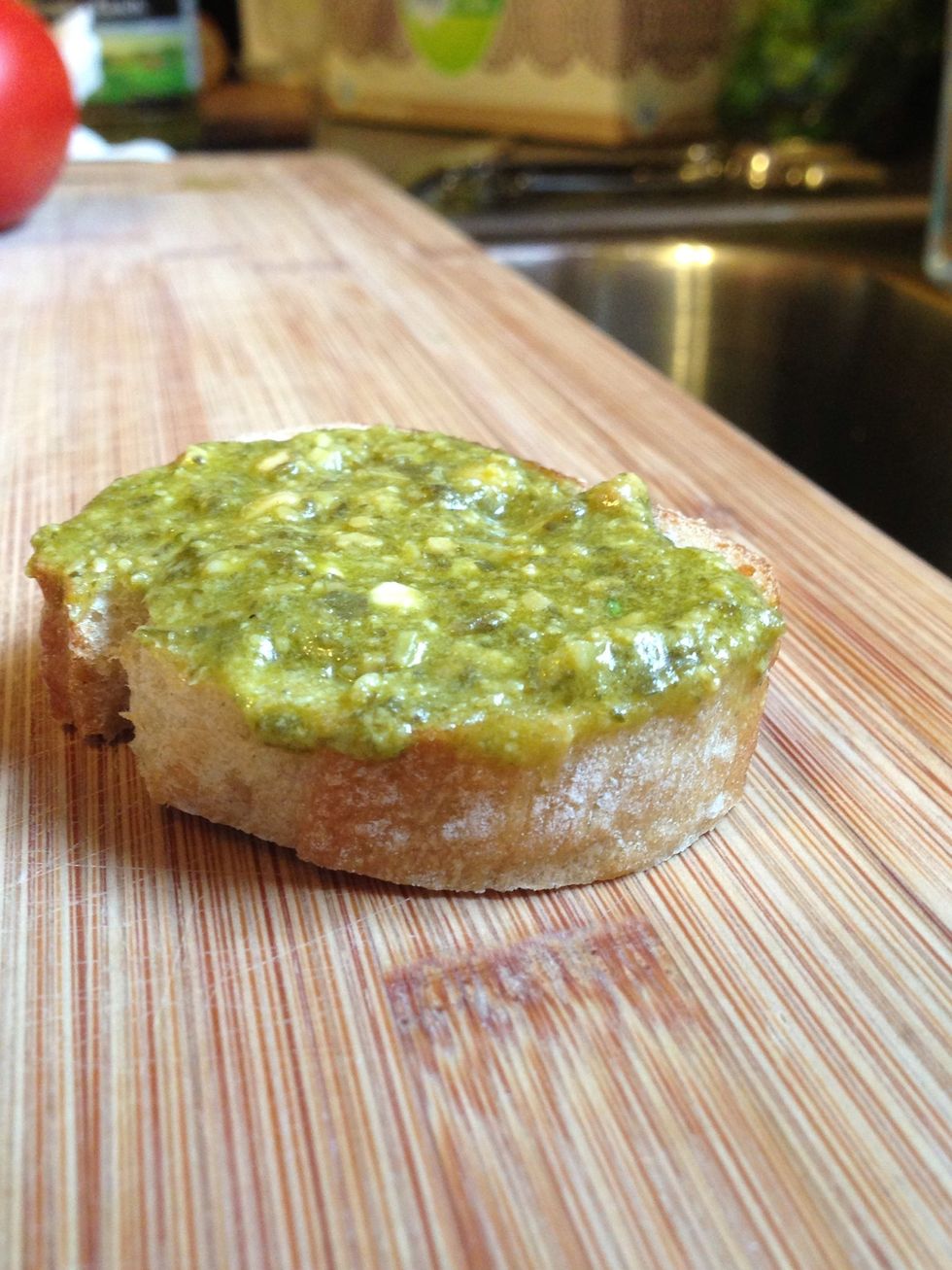 Spread a thin layer on a slice of baguette. Bake in a preheated oven at 375 degrees for 10-12 minutes.
While the bread is toasting, you can do steps 5 through 13.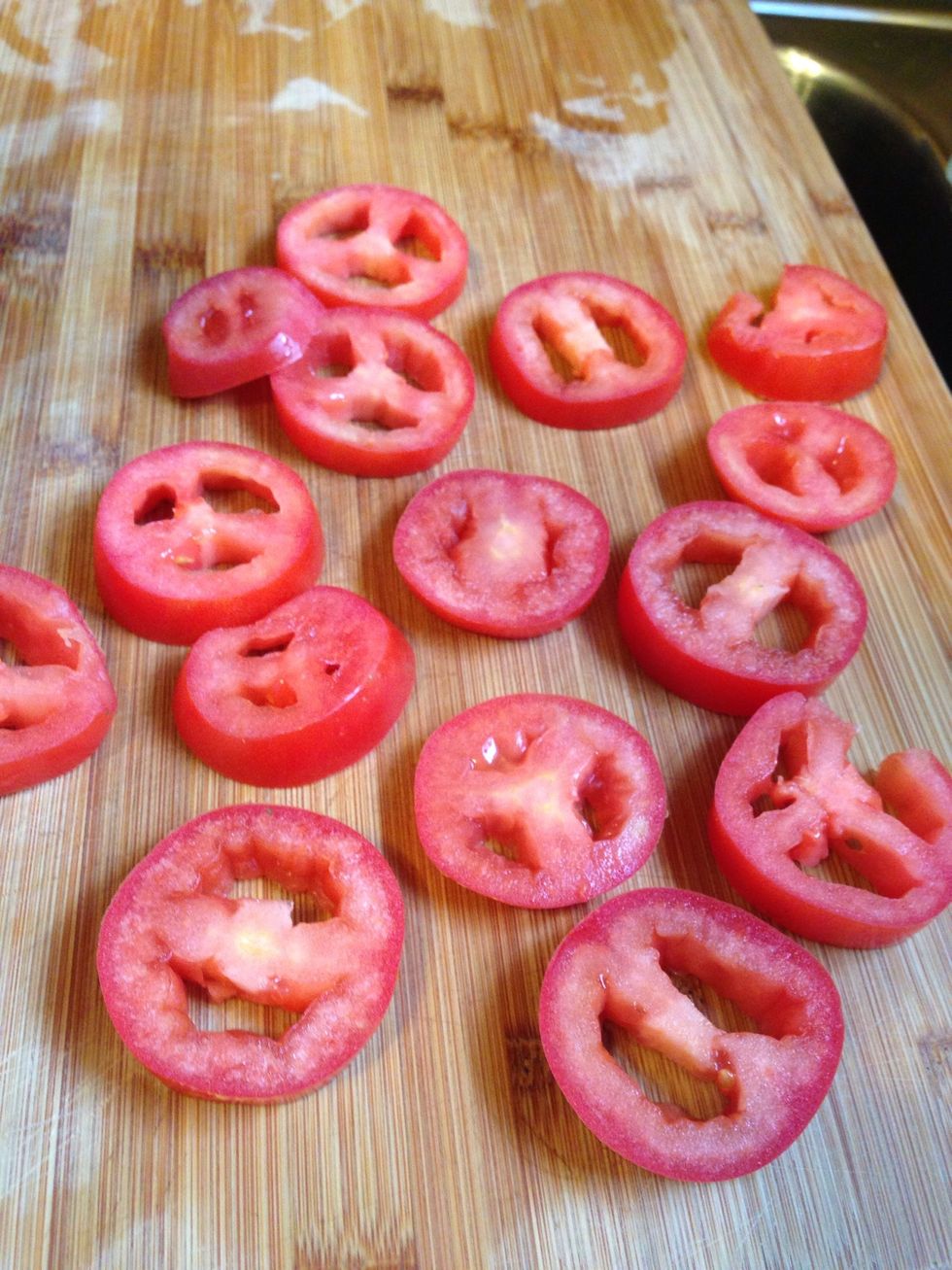 Remove the seeds from 4 Roma tomatoes.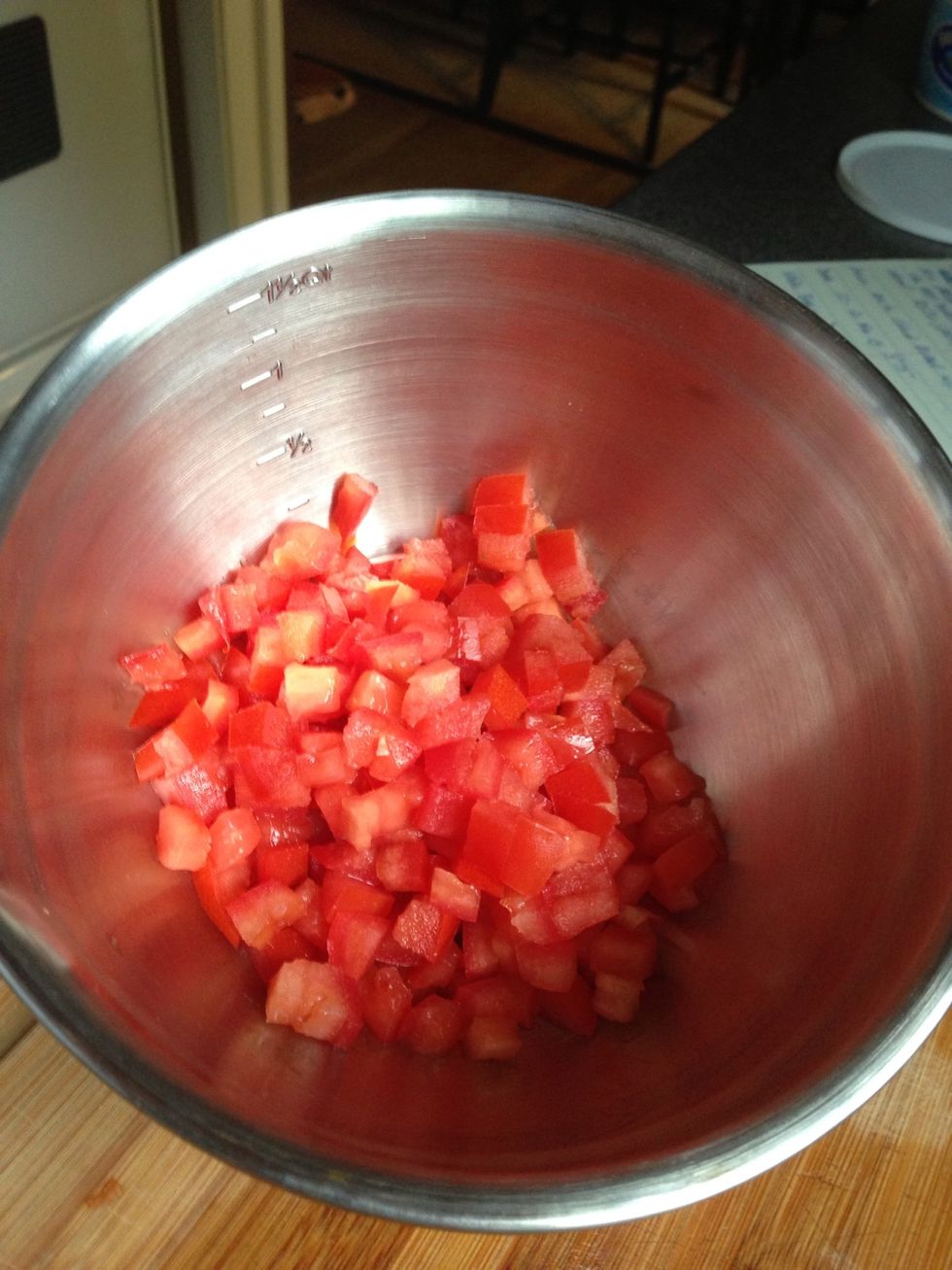 Dice tomatoes and set aside in a bowl.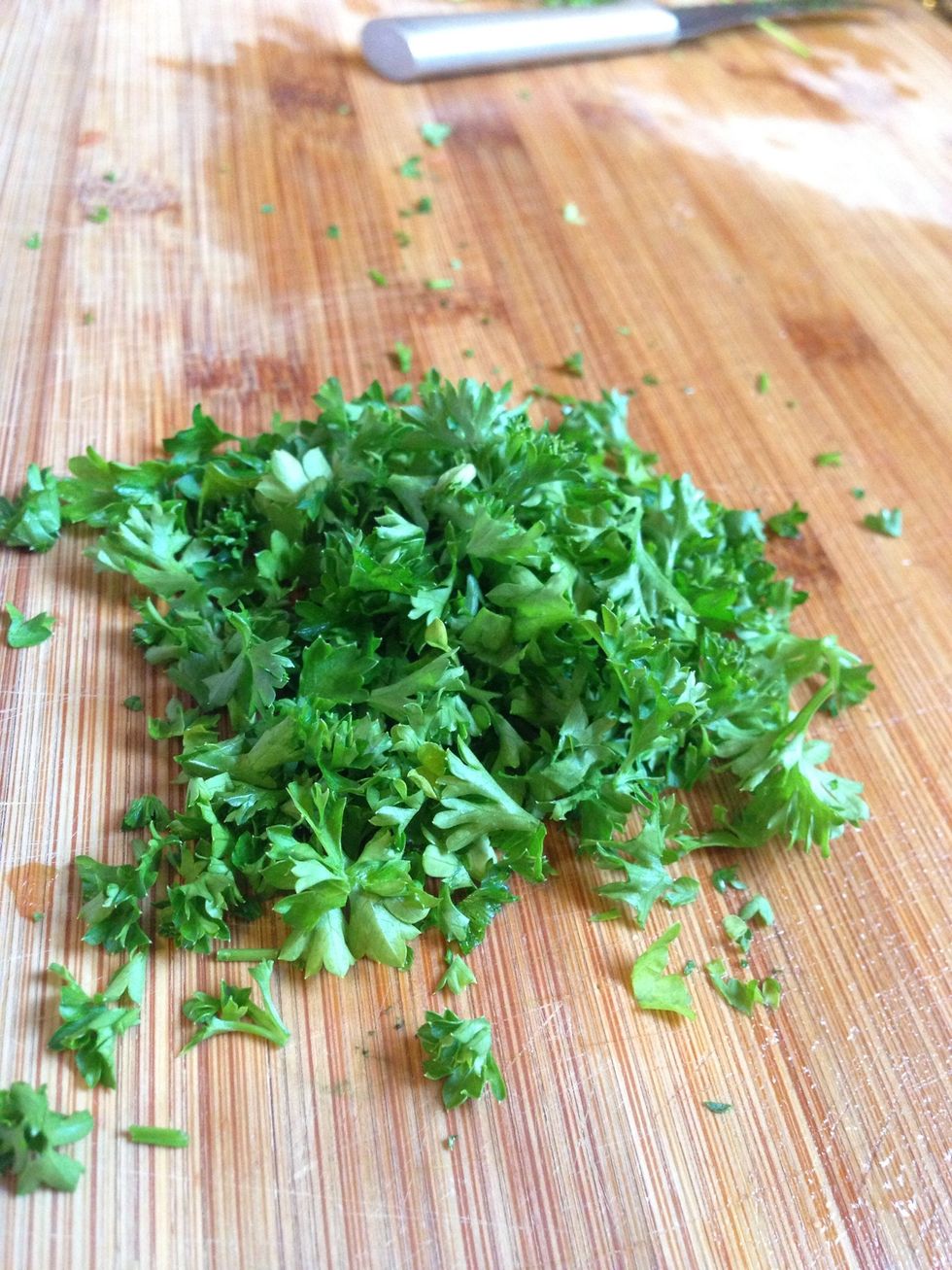 Chop up about 1/8 cup fresh parsley.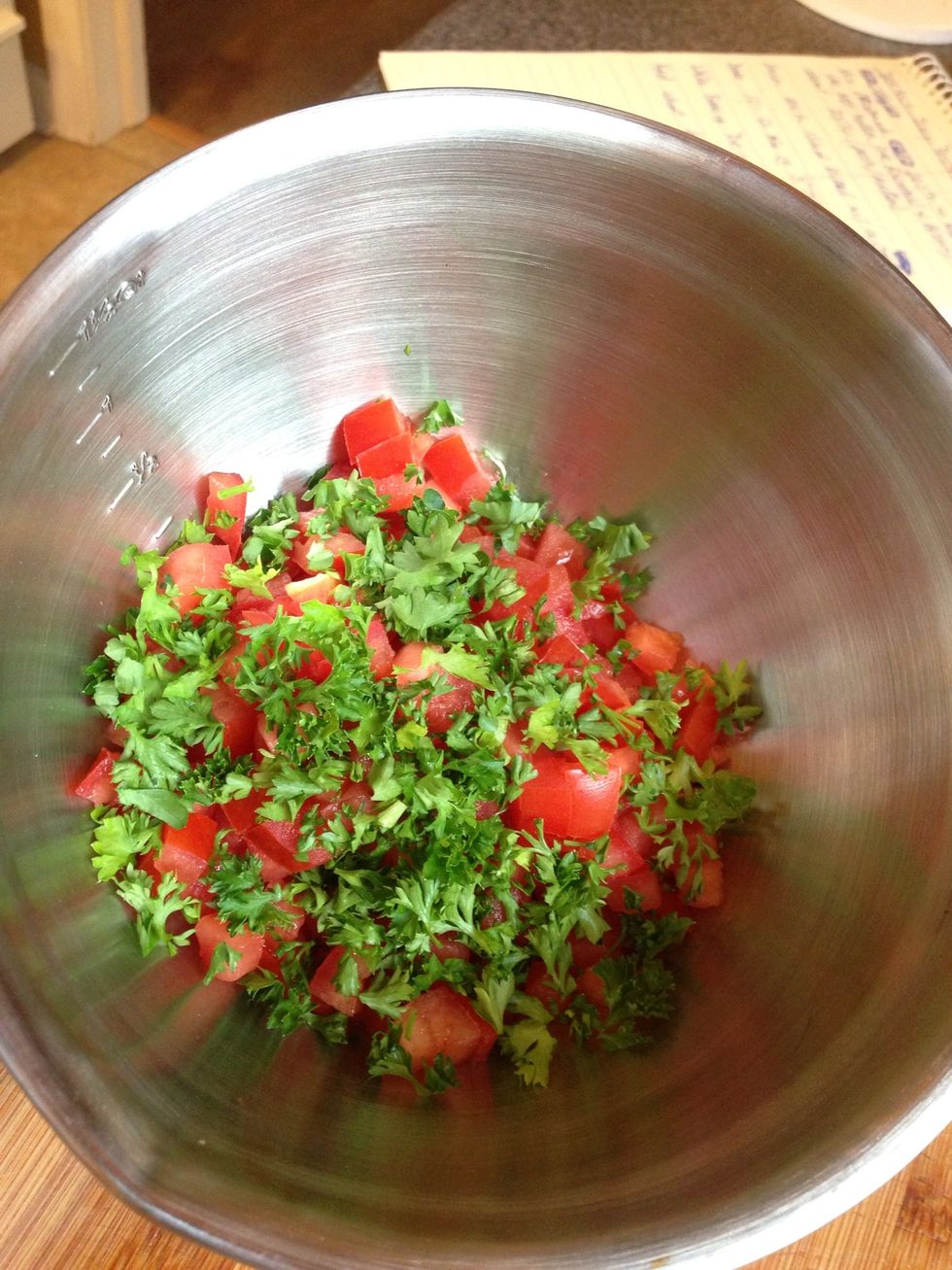 Add parsley to tomatoes.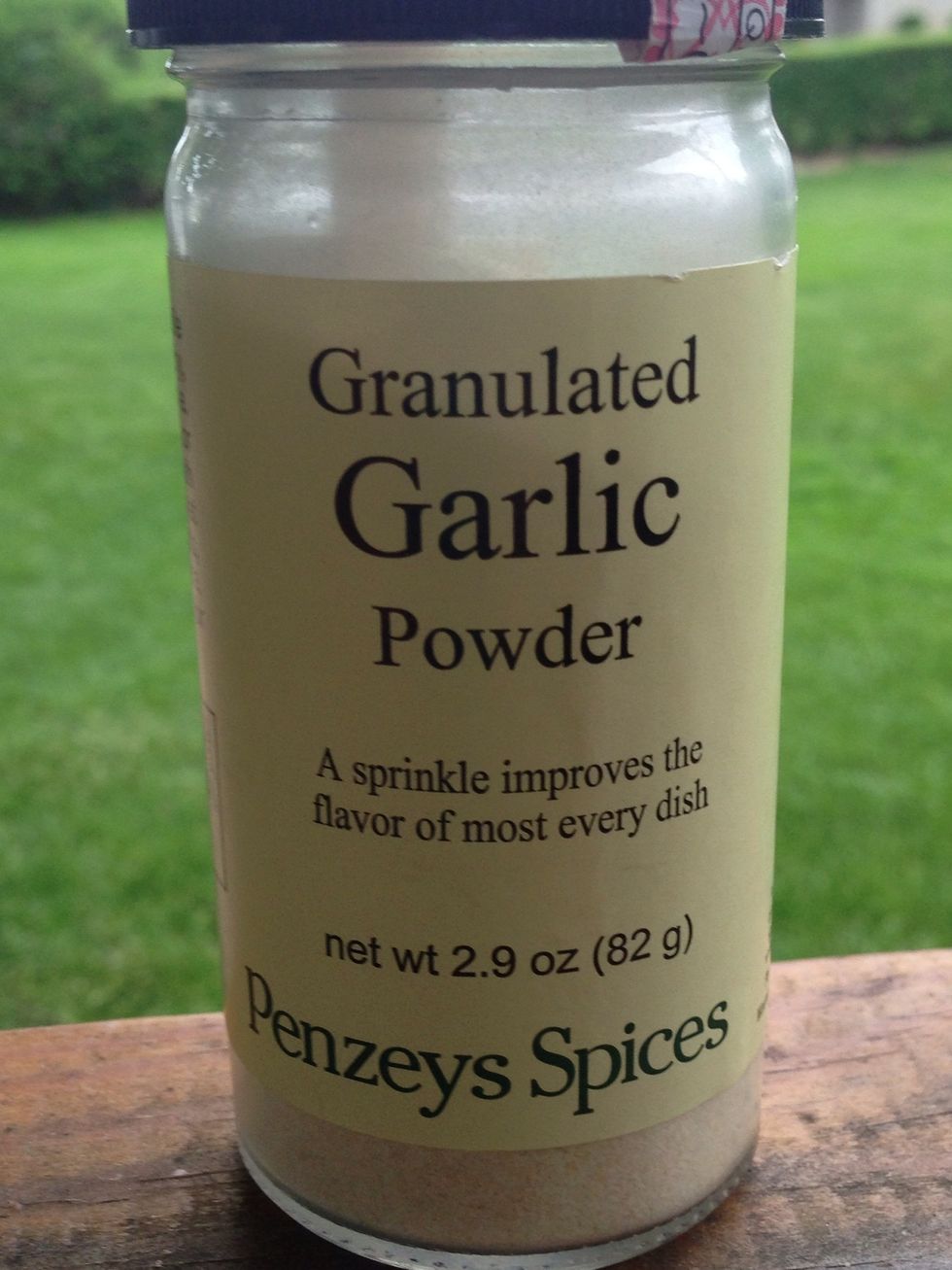 Add 1/4 tsp of garlic powder to tomato/parsley mixture.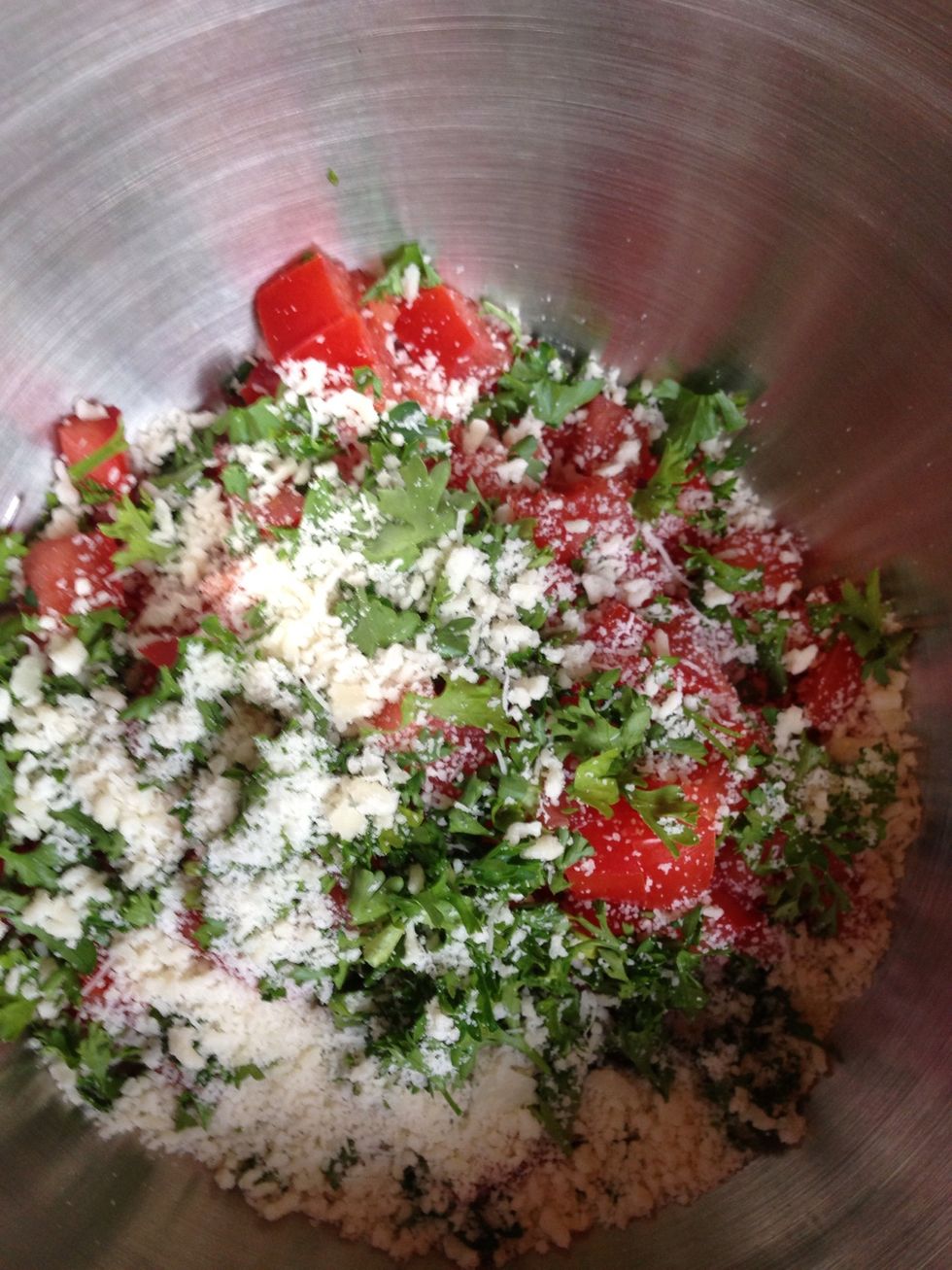 Add a few tablespoons of Parmesan cheese. You can add as much or as little as you like, but we are a cheese-loving family so I'm usually a little heavy handed with it.
Add sea salt to taste.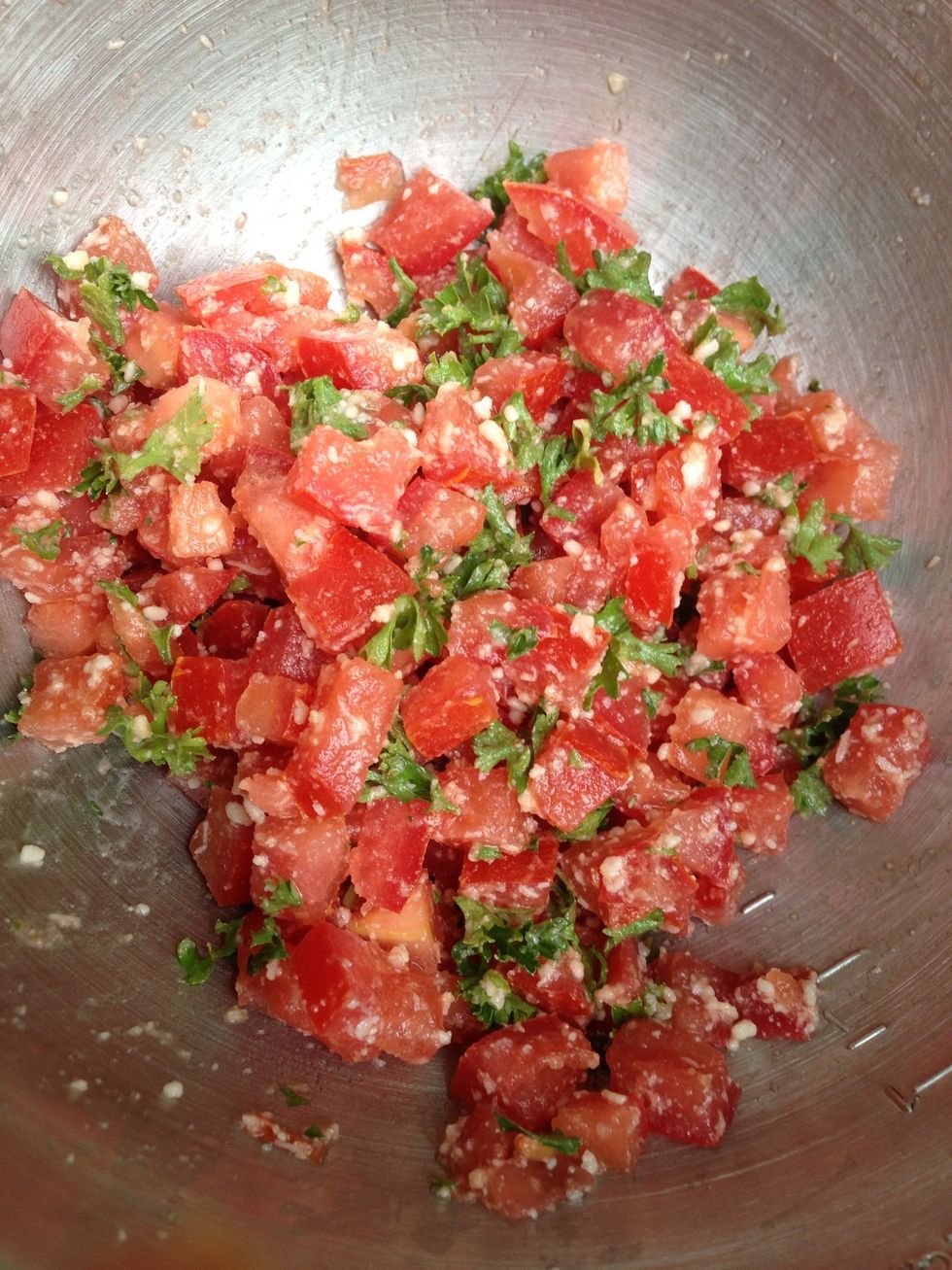 Mix everything together.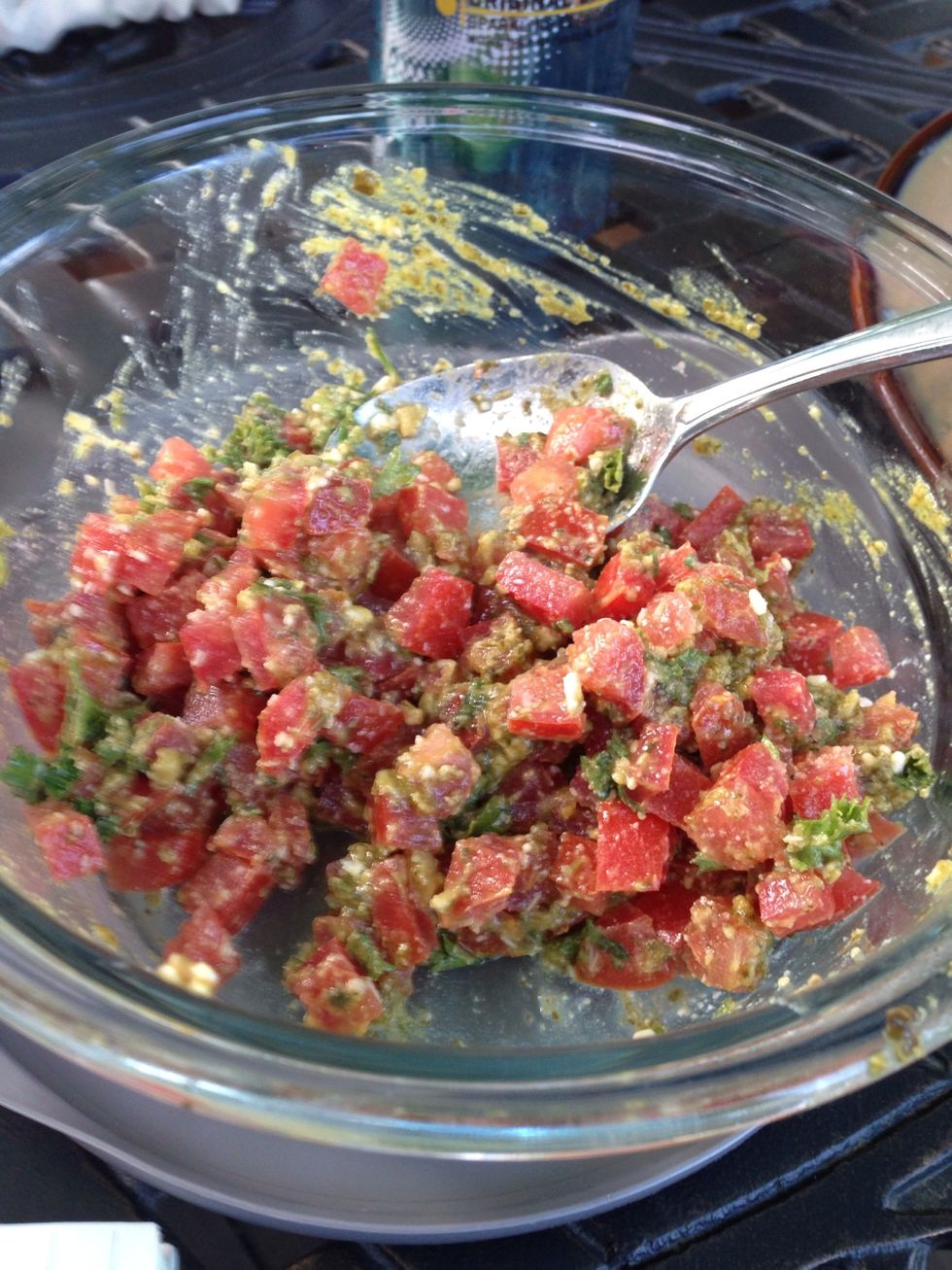 If you have any leftover bruschetta/butter mix, add it to your tomato mixture. I think this helps it "stick together" and makes it easier to spread on your bread before eating.
Pull your toasted bread out of the oven.
Top with tomatoes mixture. Enjoy!
1 baguette or French bread loaf
Prepared pesto
Butter
4 Roma tomatoes
Fresh parsley
Garlic powder
Sea salt
Fresh grated Parmesan cheese