These are so simple, no yeast to deal with and ready in seconds.
12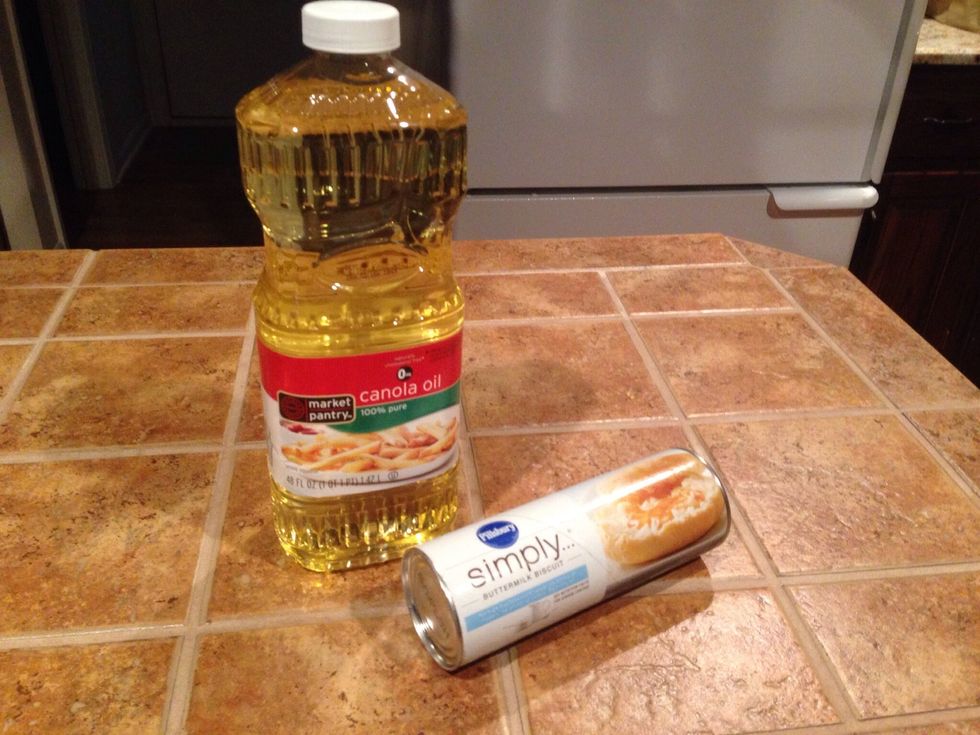 Simple ingredients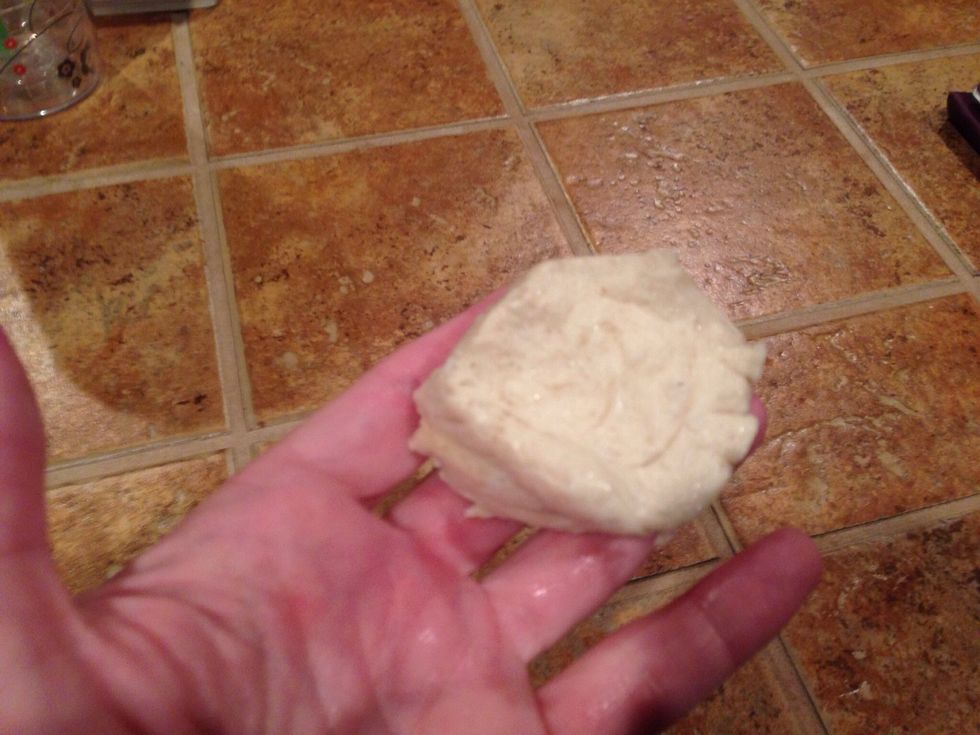 Take a biscuit out of the can and punch a small hole in the middle.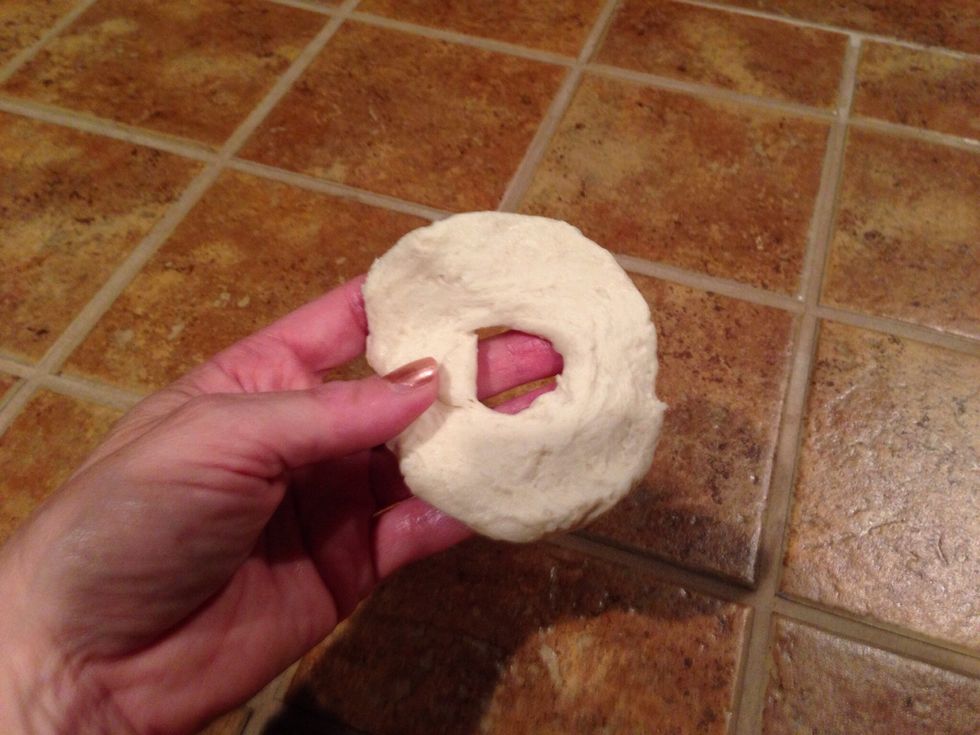 Then flatten the dough to form a thin donut.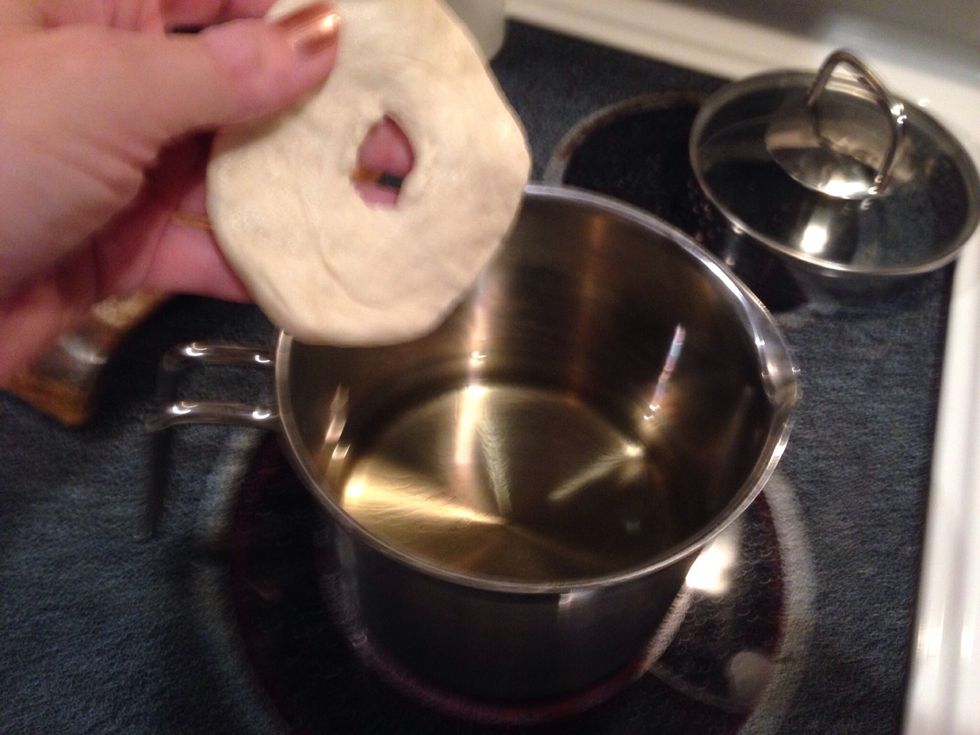 Carefully drop into a pot of hot oil (350 degrees).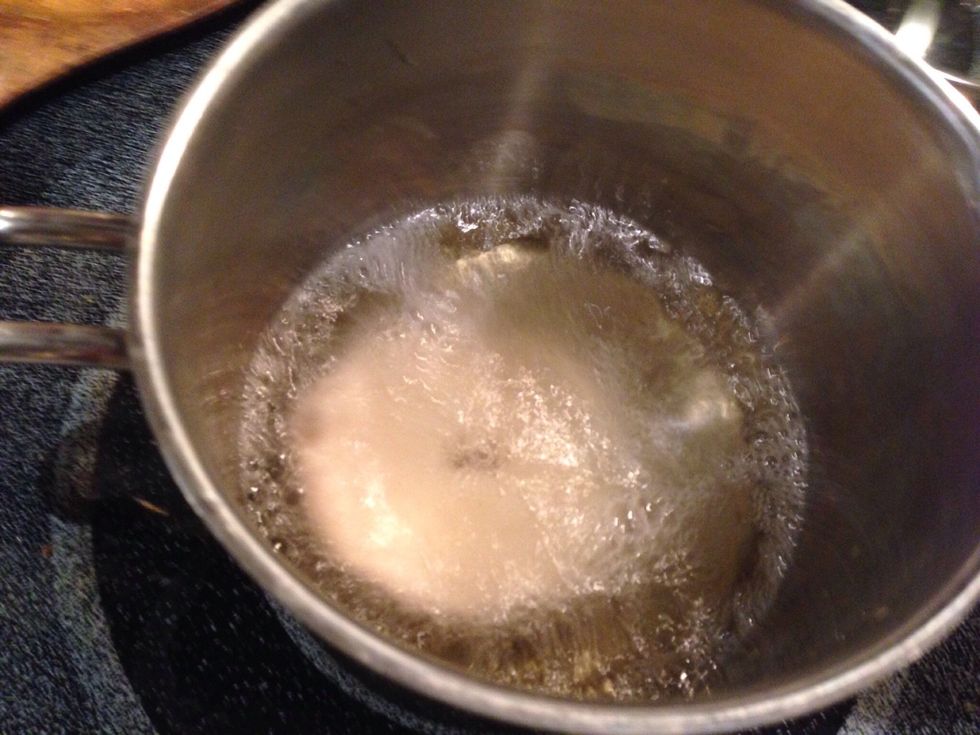 Fry donut on one side 20 to 30 seconds, then flip over with a fork.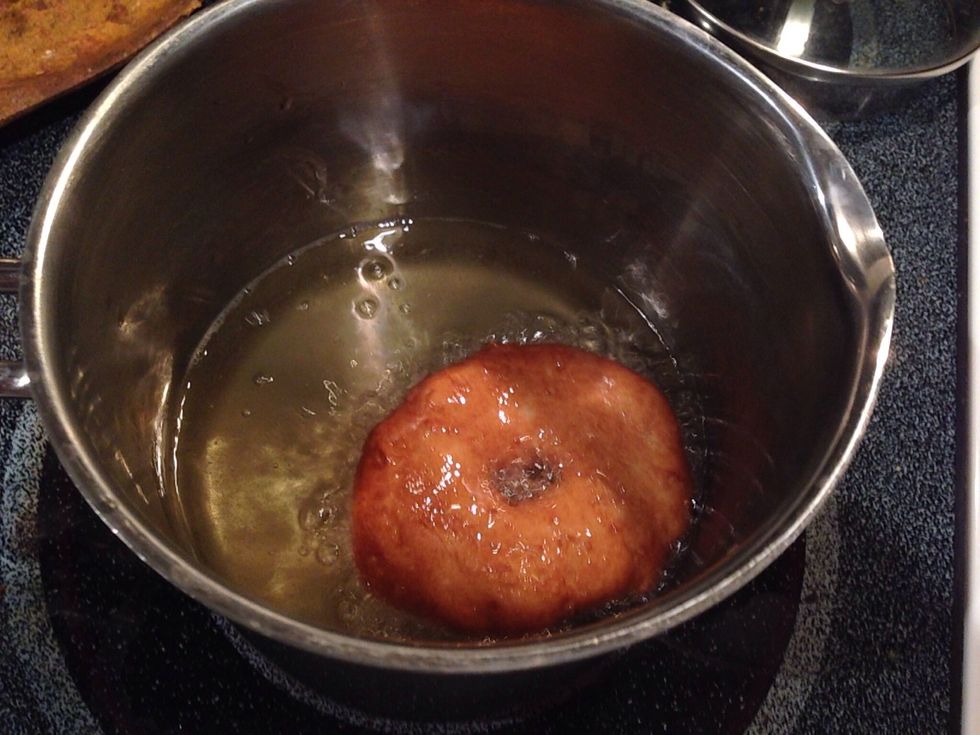 This is how brown it gets in just seconds.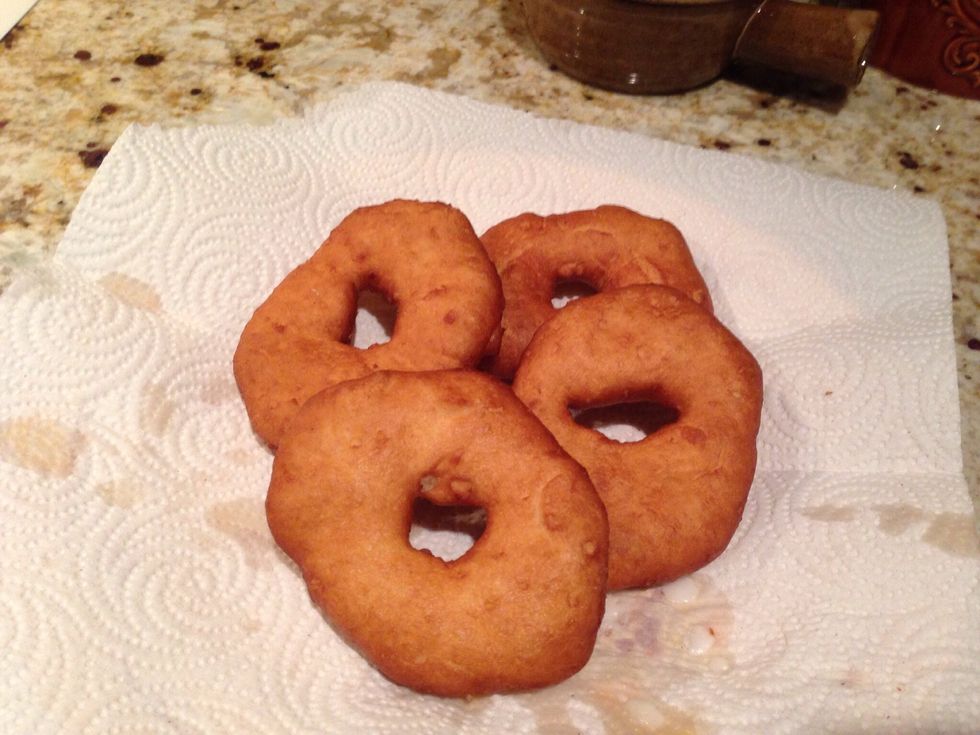 Still warm from the fryer and ready to frost...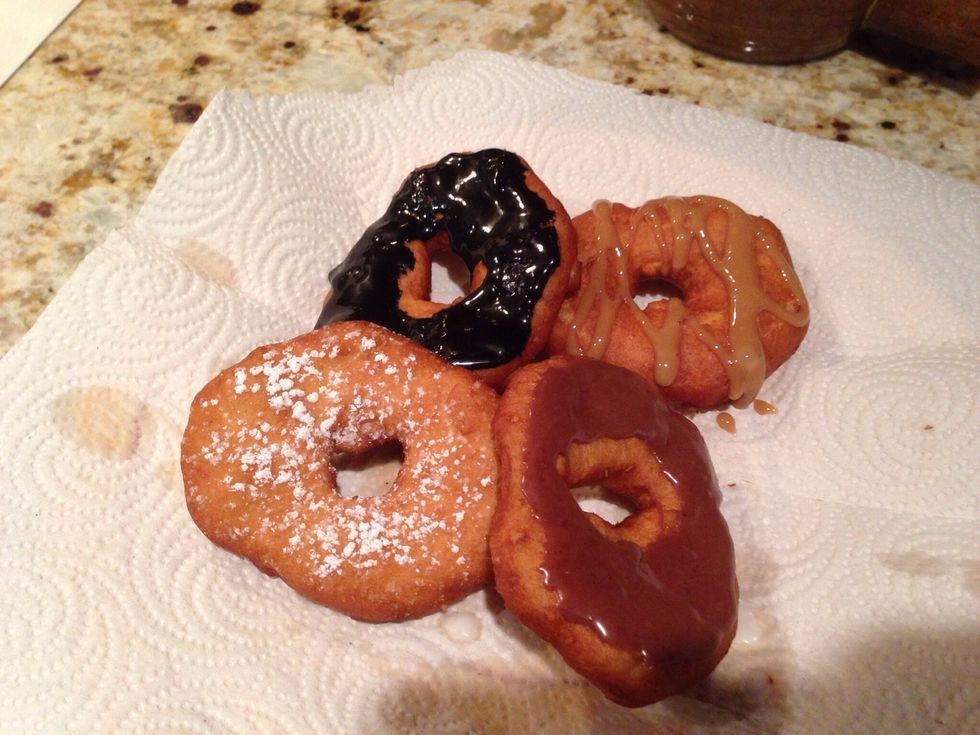 Frost any way you like! Ready-made cake frosting, caramel ice cream topping, powdered sugar, or dark cocoa powdered sugar frosting (next) are just a few delicious ideas.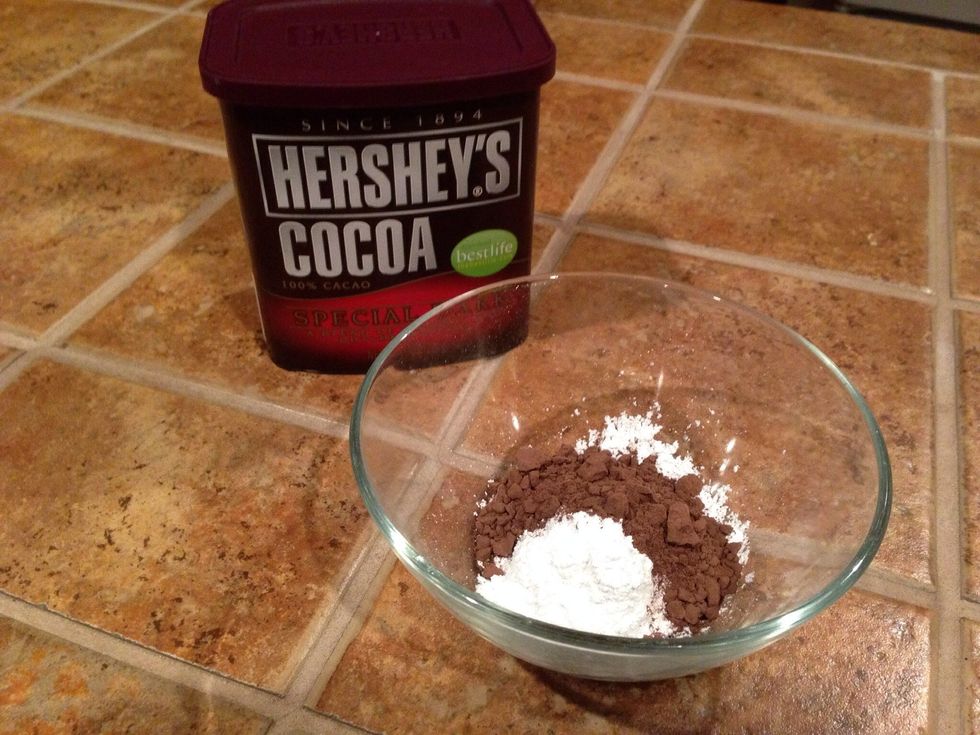 You can make easy dark chocolate frosting with powdered sugar and dark cocoa. Add a tiny bit of water until it stirs into a spreadable consistency.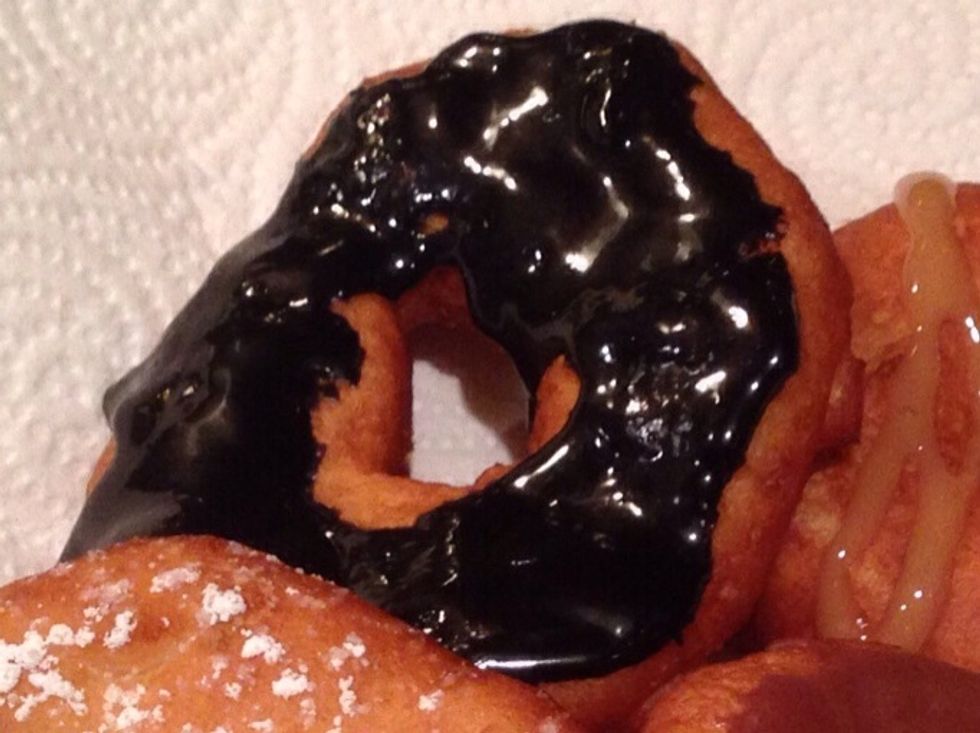 Goodbye donut shops!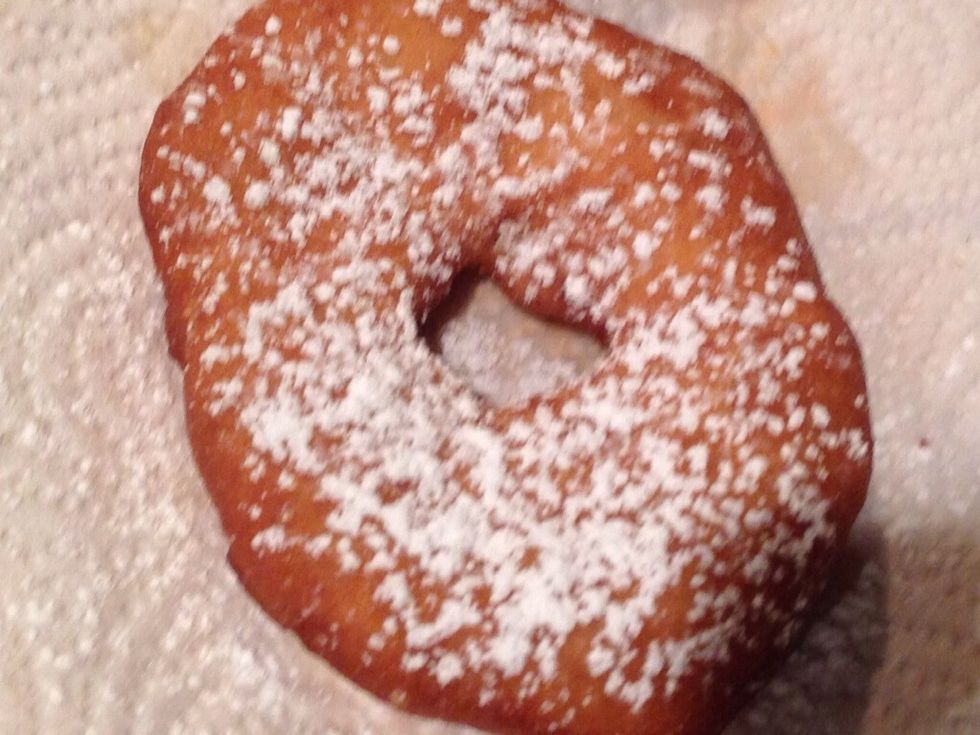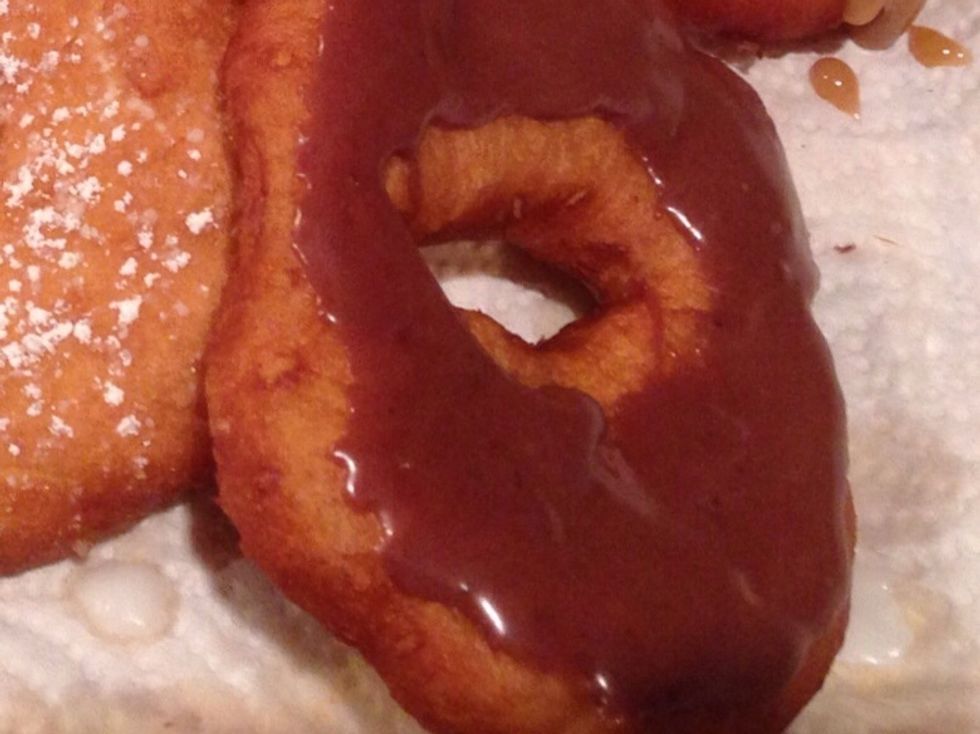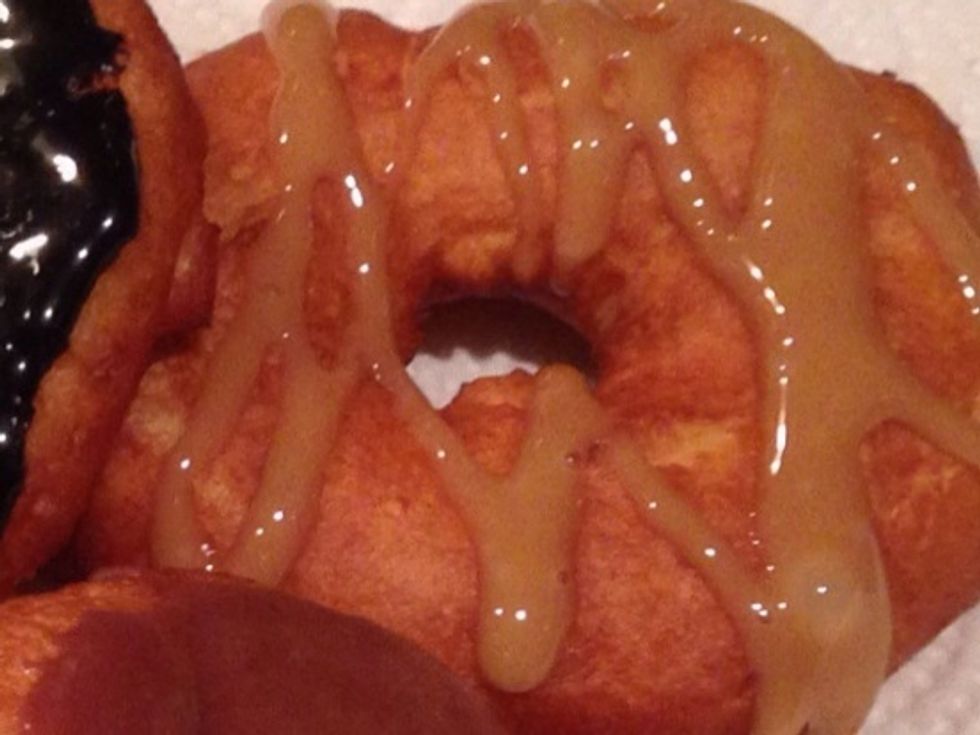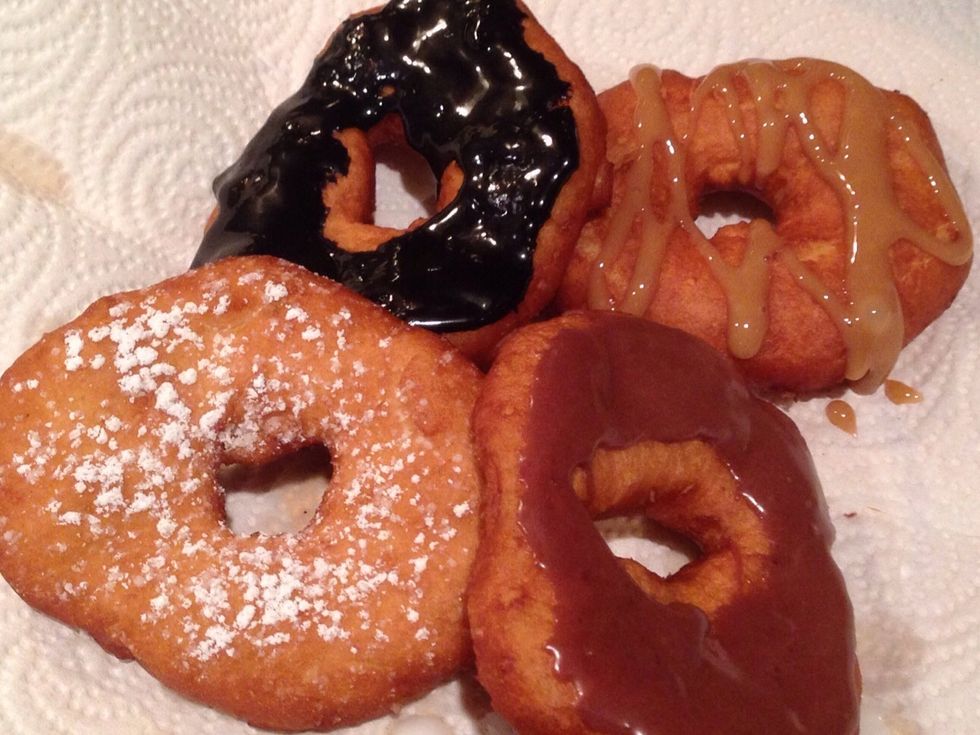 Hope you love this guide. I think this one is my favorite. For a no-oil option, check out my other guide on air frying donuts. They're just as good.
Cooking oil for frying
Can of biscuit dough
Powdered sugar
Frosting (Canned cake frosting is delish)