In the bowl of a food processor mix together the flour, sugar, salt, baking powder,rosemary and yeast.
Turn the food processor on and pour in the warm water. The water needs to be at least 115 degrees and no more then 125 for this yeast to work. I used a cooking thermometer and it worked just fine.
The dough will start to come together in the bowl and will quickly turn bread ready. Run the food processor for about 5 minutes or so.
Scoop the dough out and roll it into a ball, put the dough into a lightly greased bowl (I greased it with olive oil) smooth side up.
Cover the top of the bowl tightly with saran wrap and let it rise in a warm place for about 45 minutes, or until it doubles in size.
When it's doubled, dump it out on to a clean surface, (you don't have to flour it.)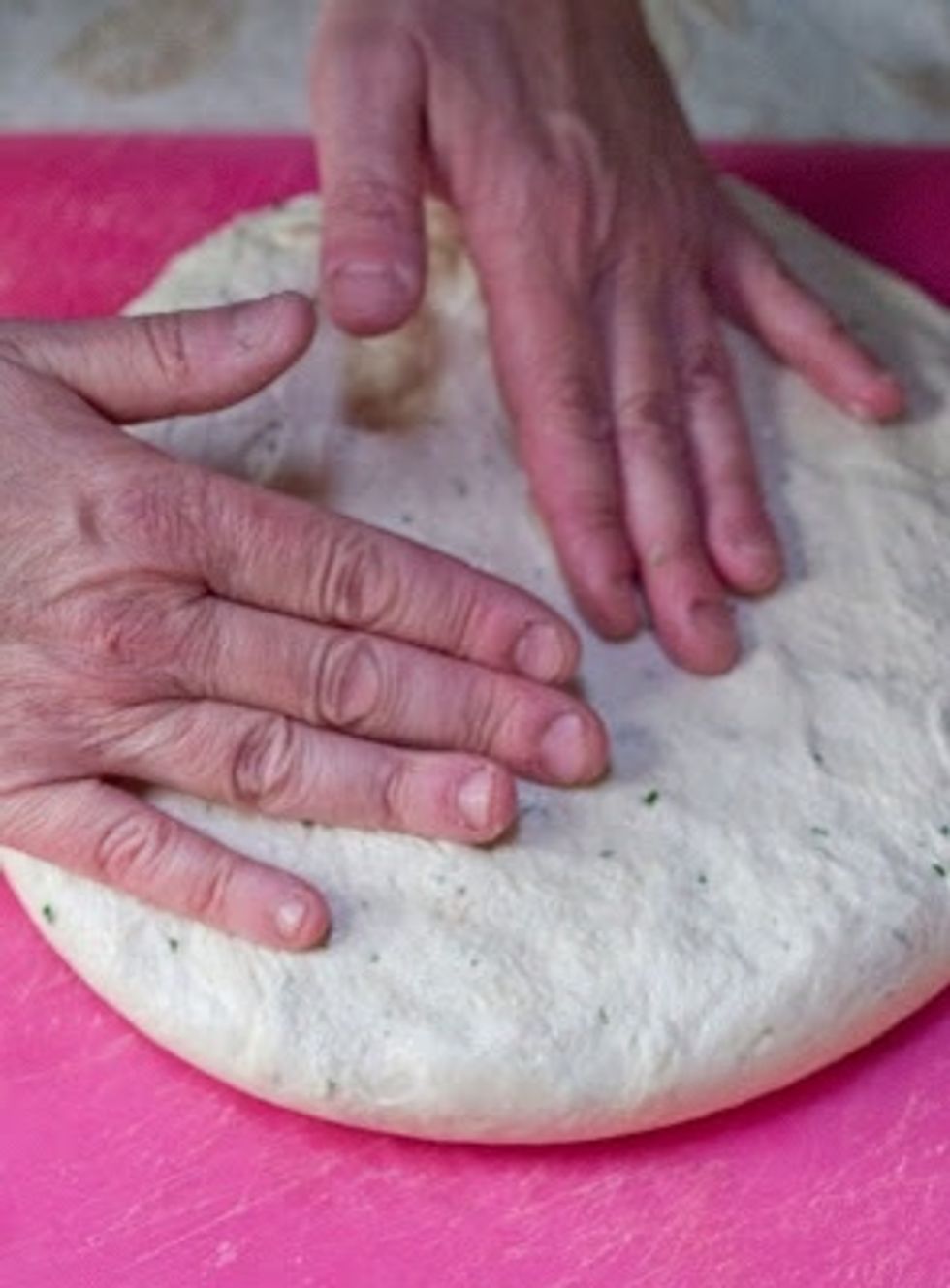 Press it down to deflate it.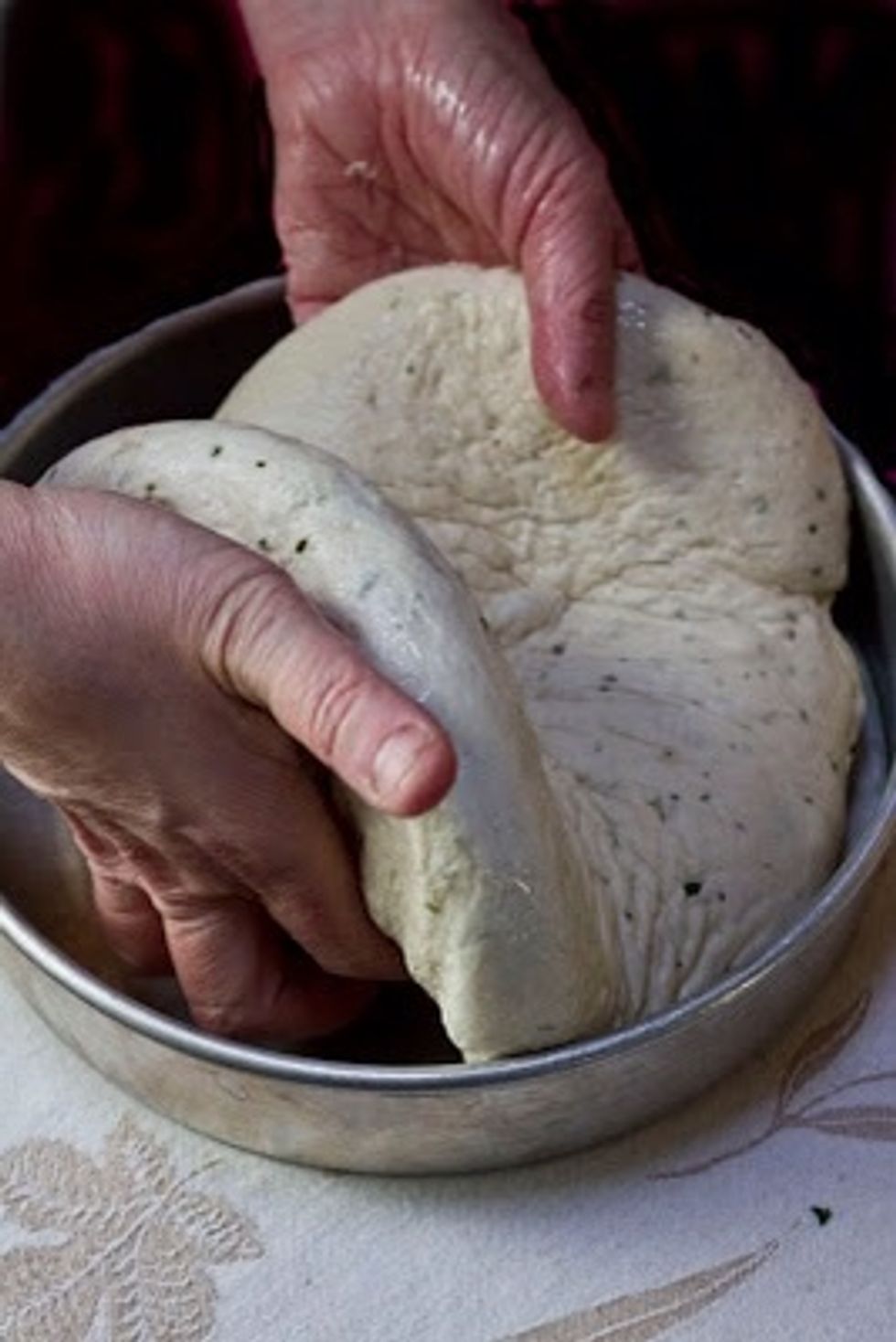 Shape it into a 7 inch round and place the whole thing in a lightly oiled 8 inch cake pan. Rub the top of the dough with a bit of olive oil, and let it rise.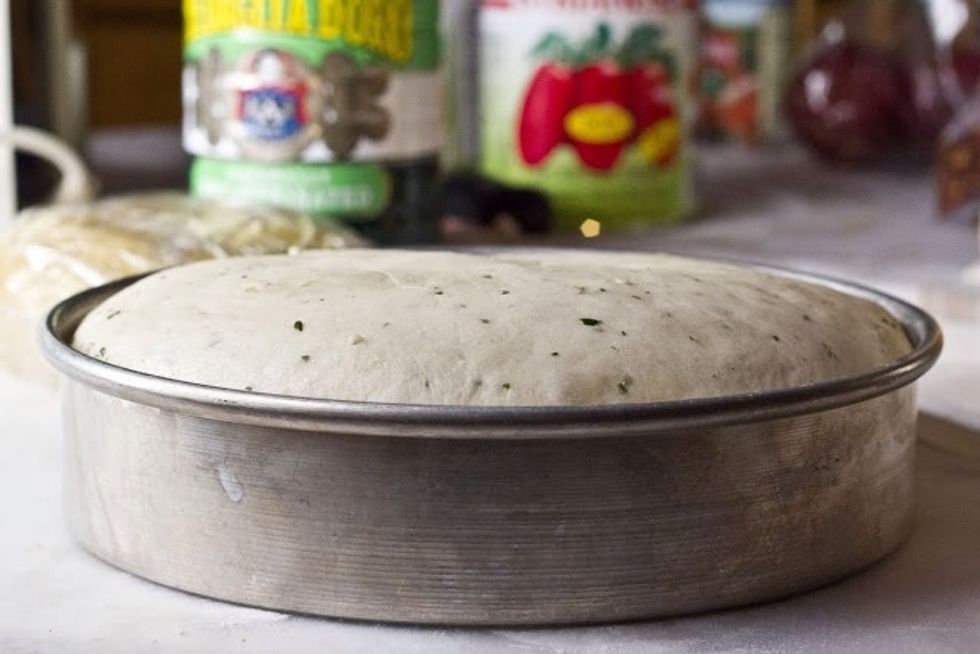 Let the dough rest in the cake pan until it's doubled again, about 25 minutes or so. About 15 minutes before you're ready to bake the bread, preheat the over to 375 degrees.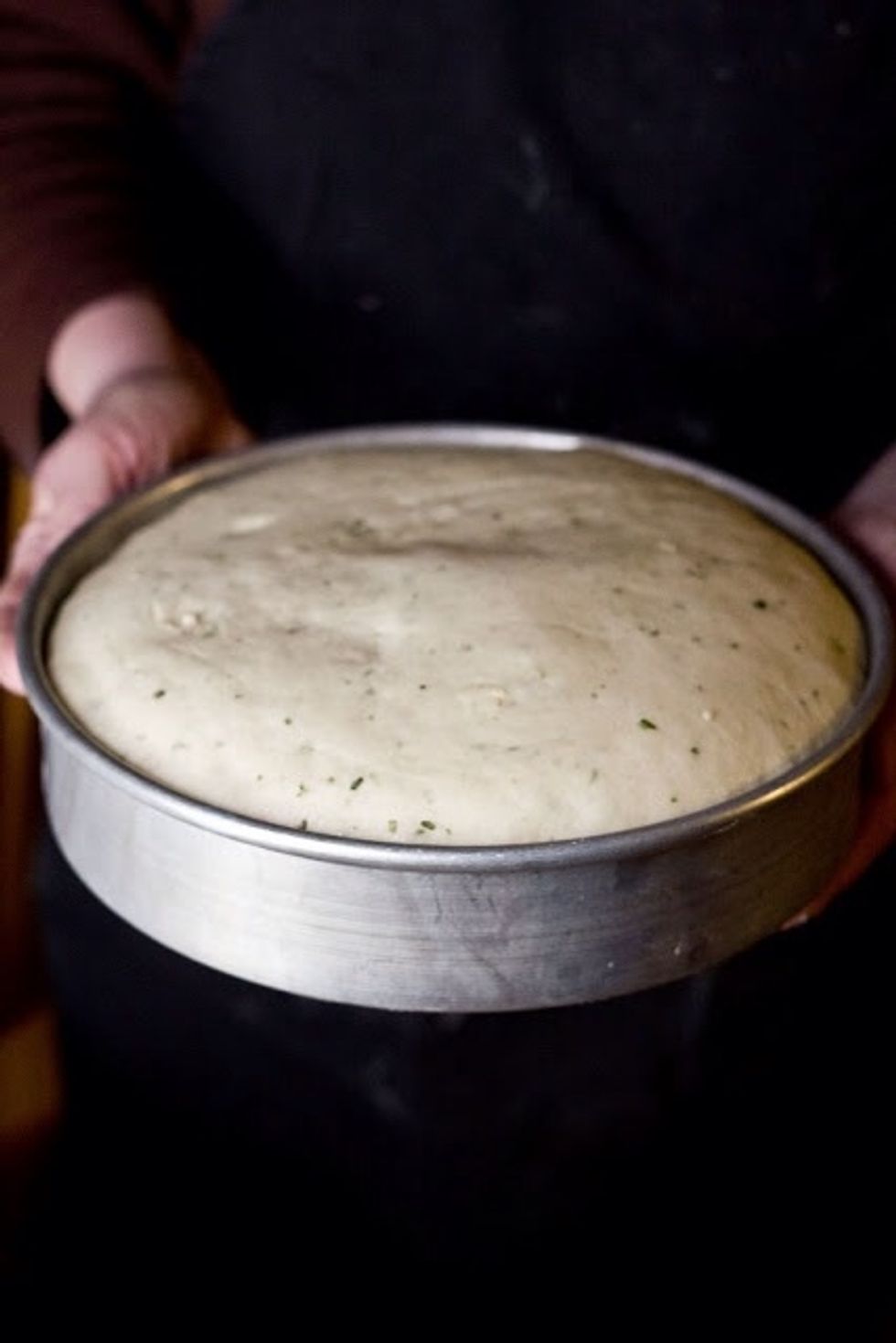 Put the bread on the middle rack in the oven and let it bake for about 40 minutes. When the bread turns brown on top and the top sounds hollow when tapped, it's done!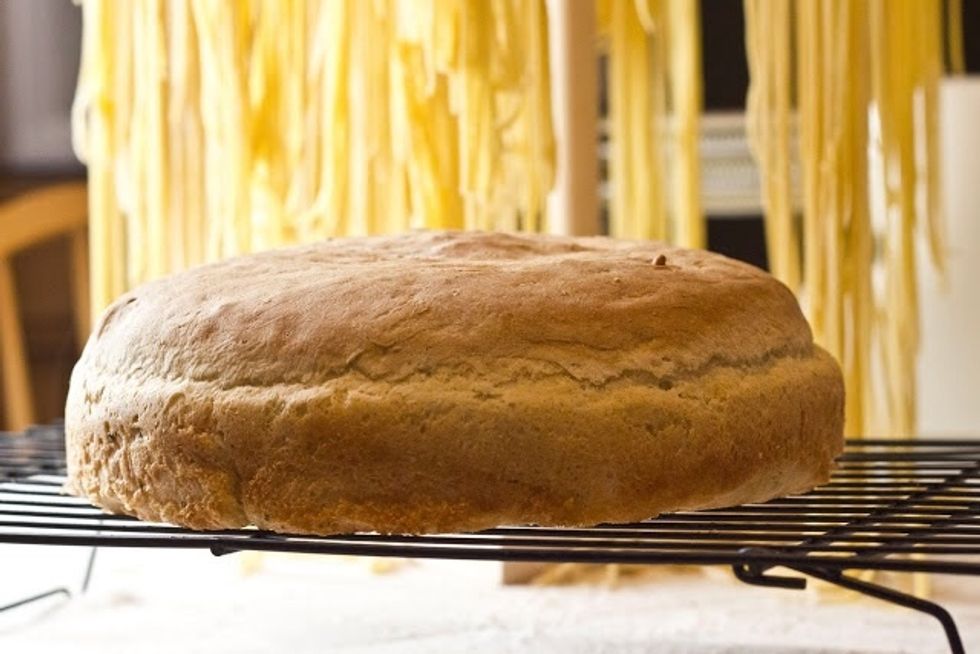 Place the pan of bread on a cooling rack. Take the bread out of the pan and set it on the rack to cool. I set mine down next to my newly made fresh pasta.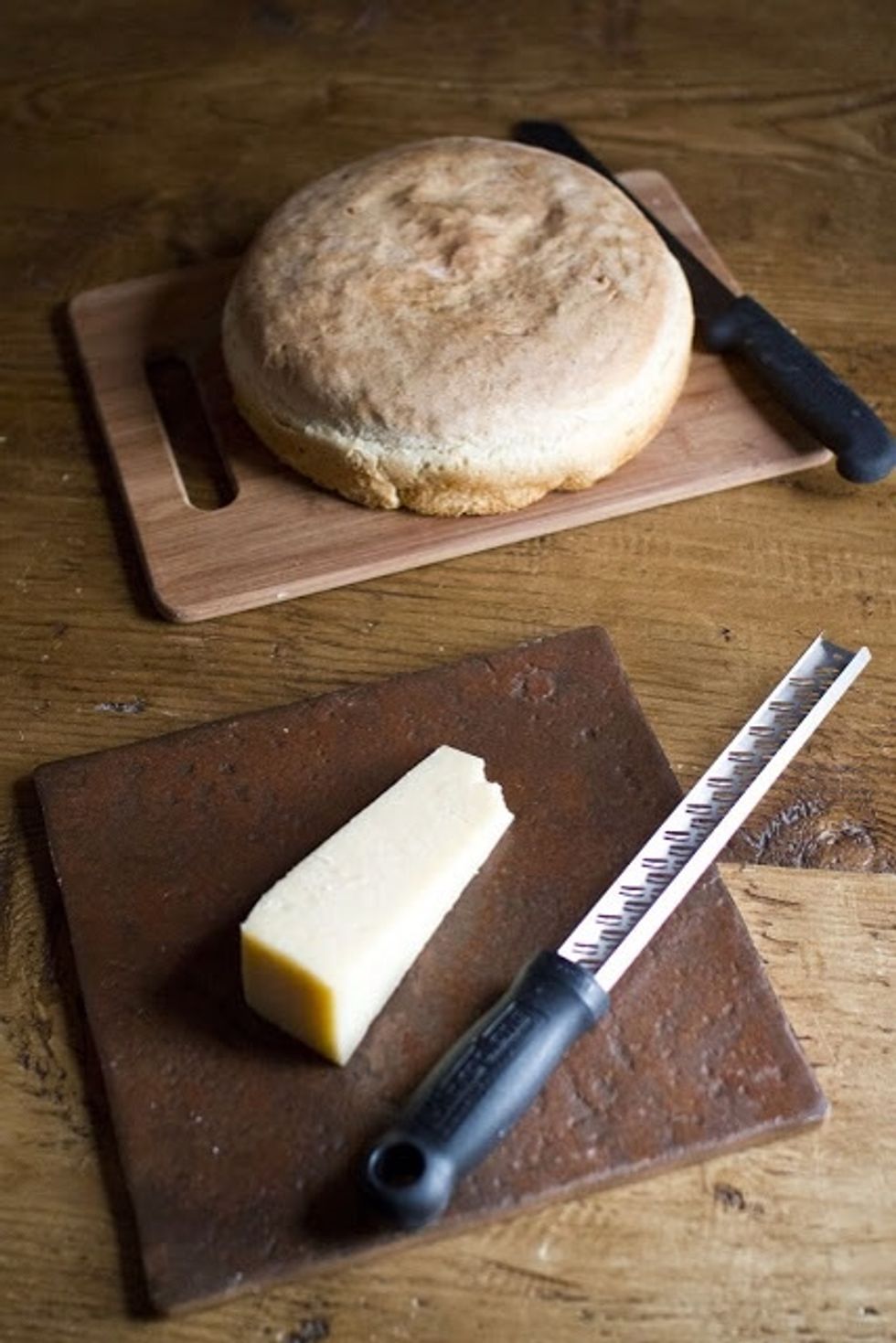 Serve and stand back because this stuff goes fast!
1/3c All purpose flour
1.0 Packet instant yeast (rapid rise)
2.0Tbsp Sugar
1/2tsp Table salt
1/2tsp Baking powder
1/3c Warm water (115 -125 degrees)
3.0Tbsp Olive oil
1.0Tbsp Chopped fresh rosemary
Kathy Gori
Screenwriter, long time Indian cook, lover of Indian foods, Saturday morning Cartoon voice. For more recipes visit my website www.thecolorsofindiancooking.com