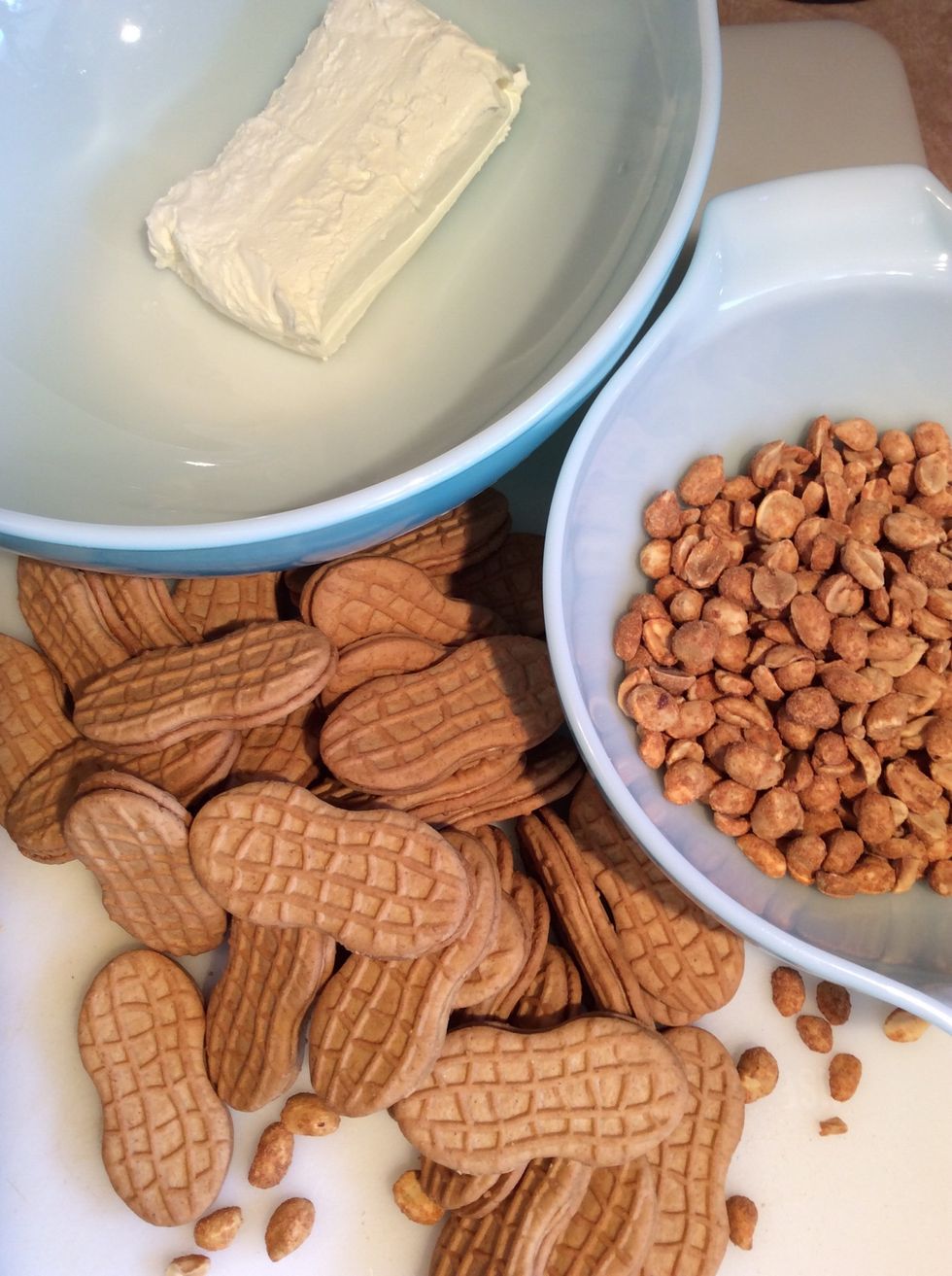 Gathered ingredients; 2-3 oz pkg softened cream cheese, 2 oz butter, 1 pkg peanut butter sandwich cream cookies or ( chocolate sandwich cream cookies like Oreo's) and about 1 cup peanuts for garnish.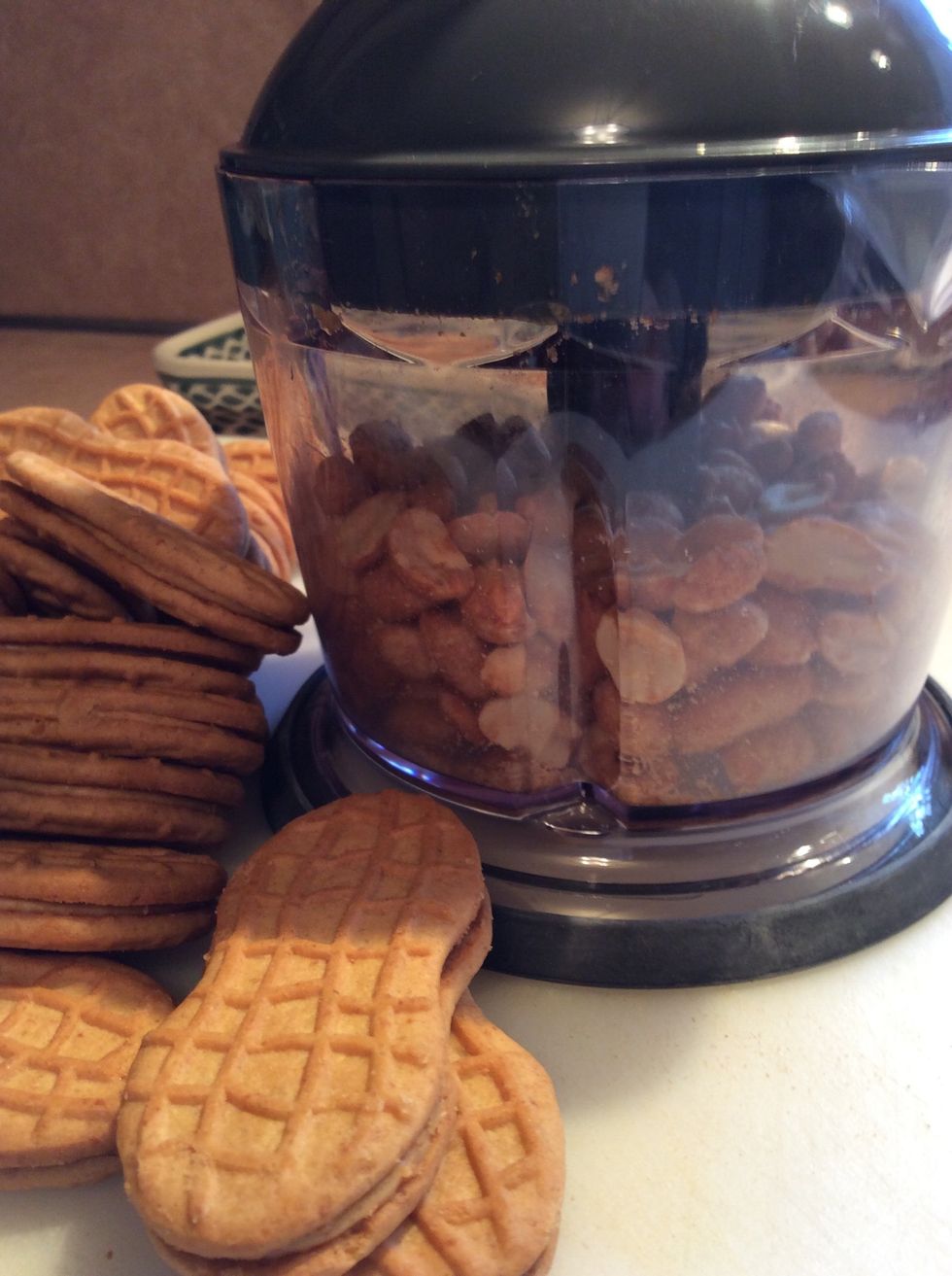 Place peanuts in food processor ...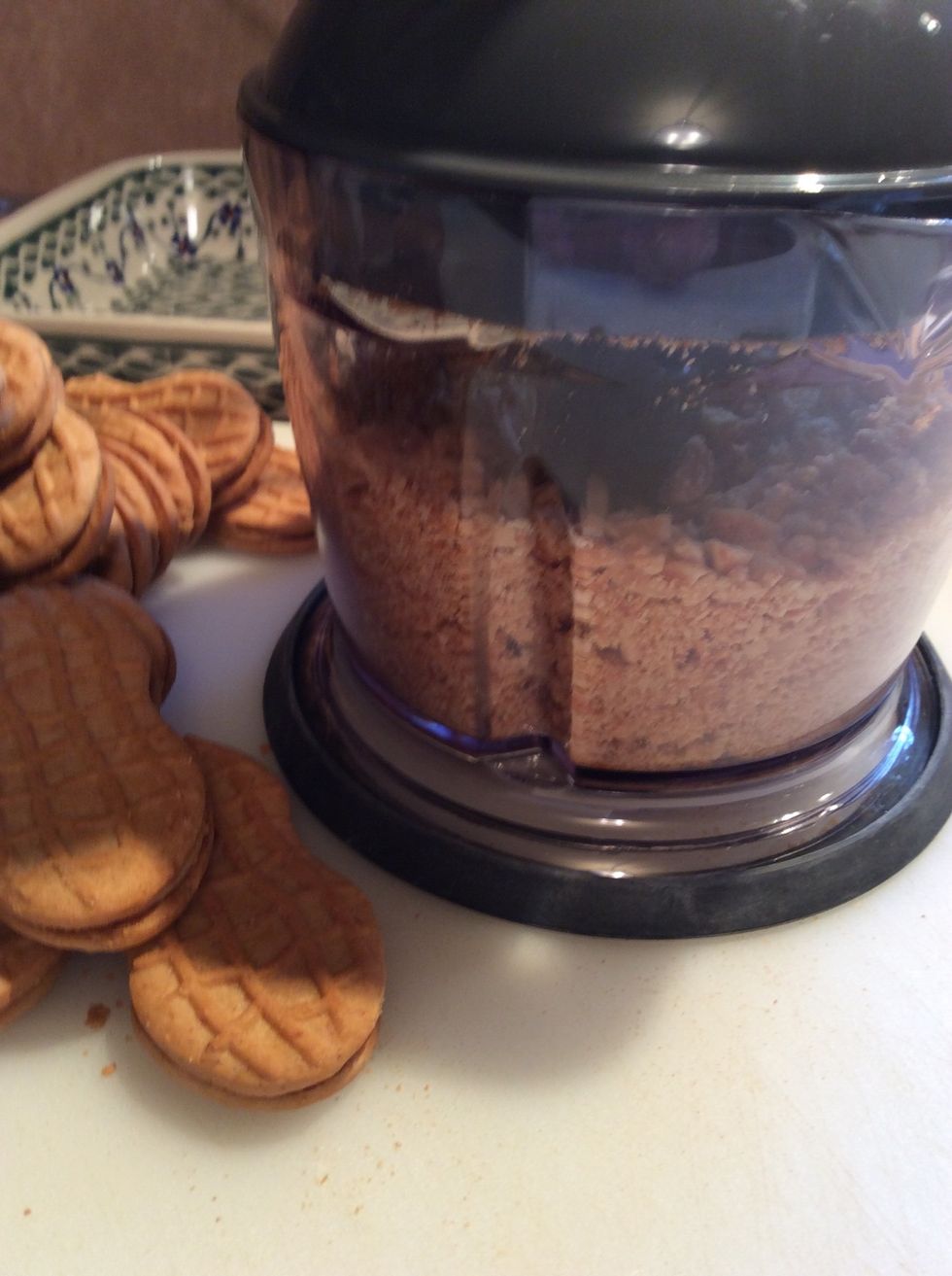 Grind into small granules .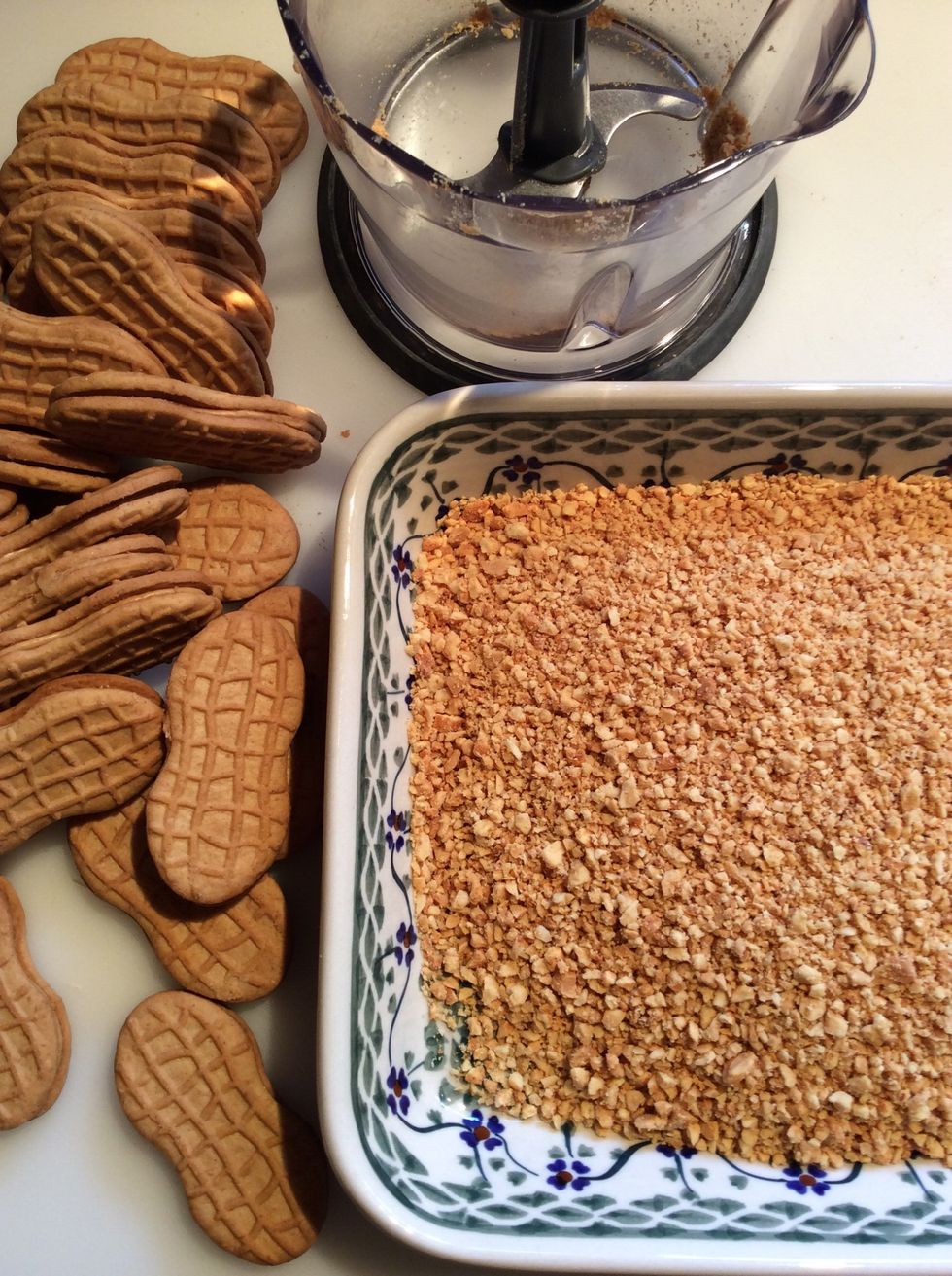 Set aside.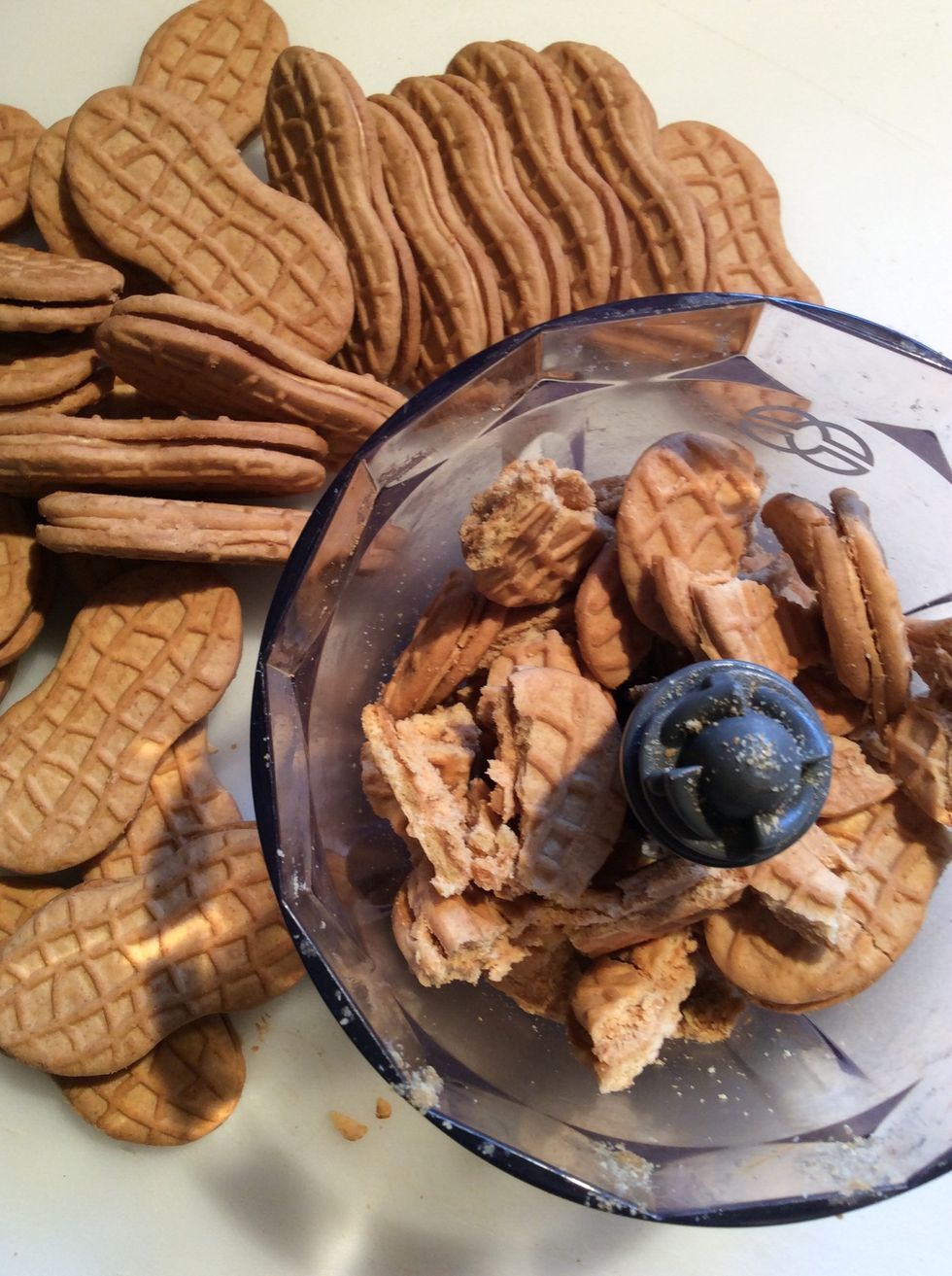 Break up cookies into pieces and place into food processor.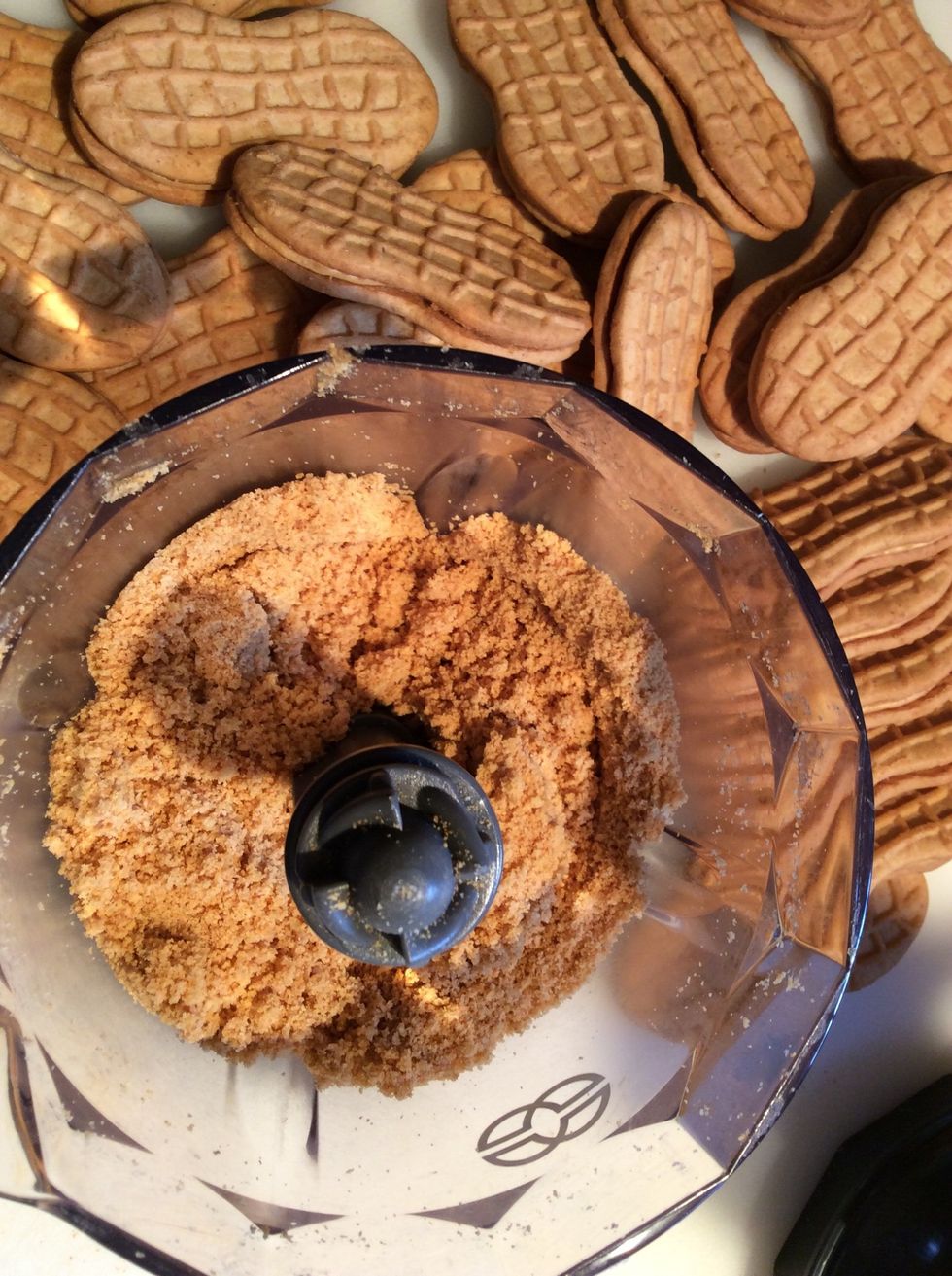 Grind into fine crumbs.
Add cookies crumbs to cream cheese.
Blend cookie crumbs together using your hands, spoon or spatula. Mix long enough until the the mixture forms a dough ball. You can also use a stand mixer fitted with a paddle to blend together.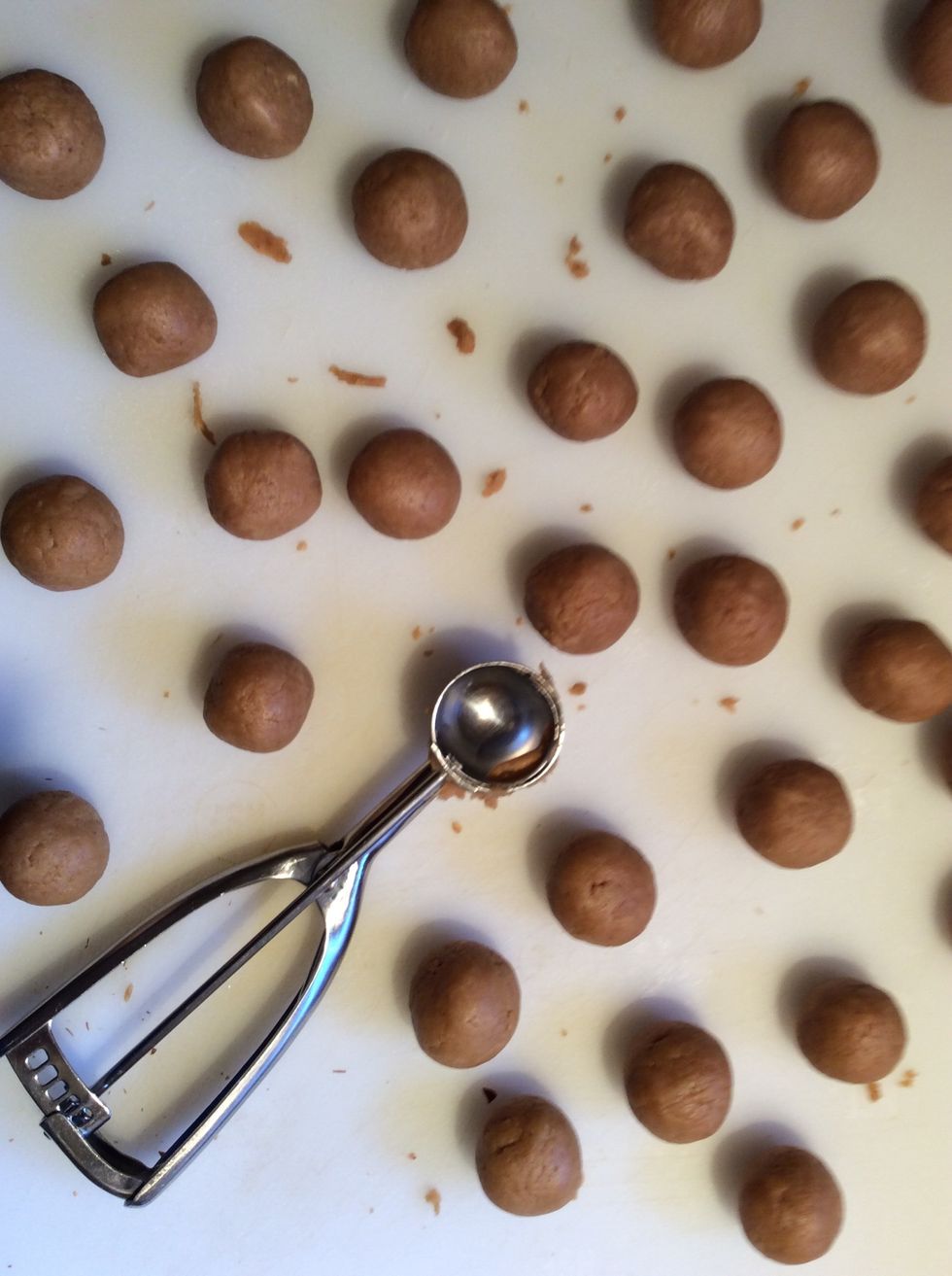 Use a scooper to portion the truffles. Roll truffles between your hands to make them smooth and evenly round. Set aside and refrigerate until cold about an hour.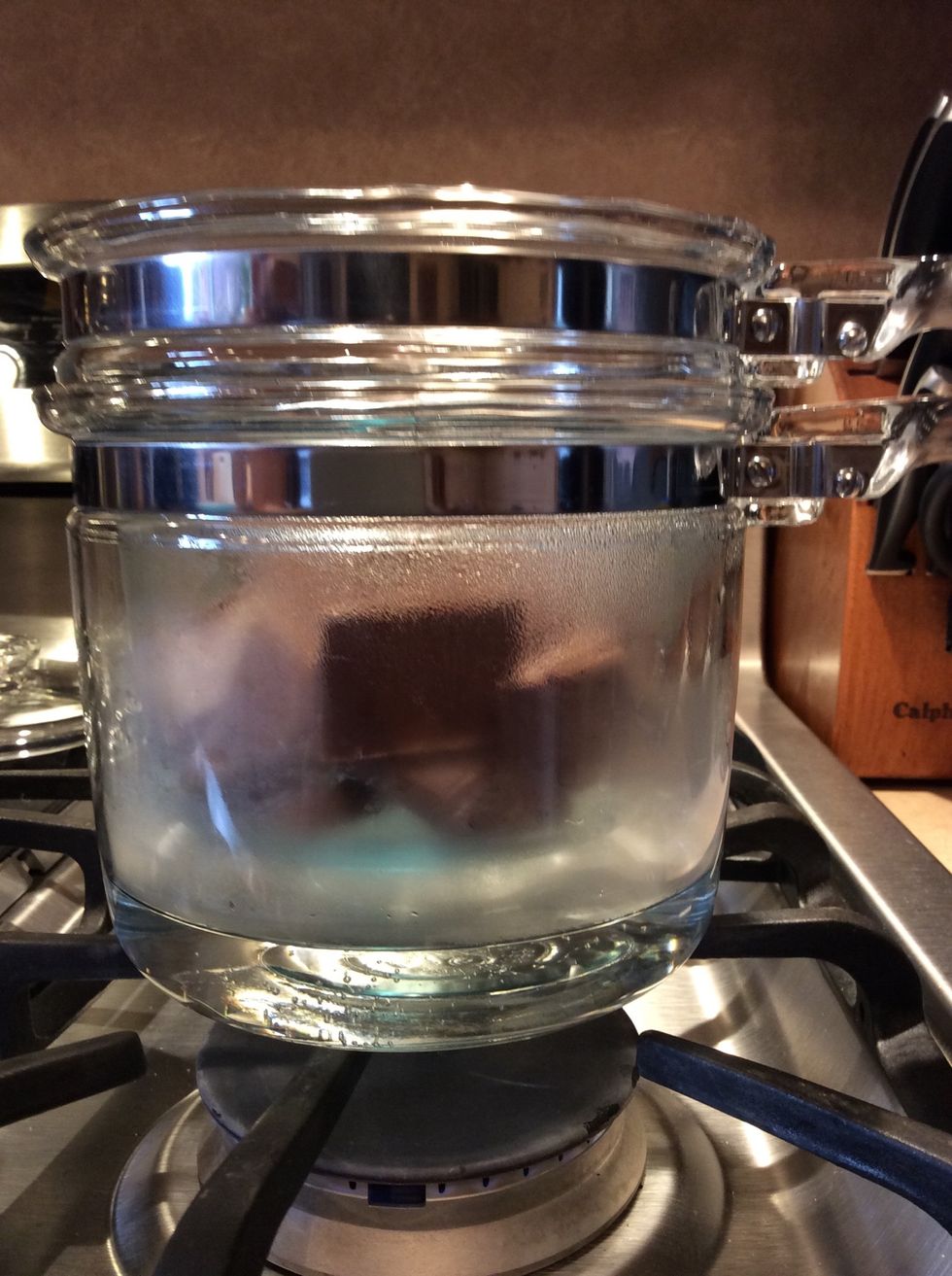 Add your favorite chocolate to a double boiler and melt. Remember to only use simmering water, a rapid rolling boil will cause the chocolate seize and scorch. Always melt chocolate slowly.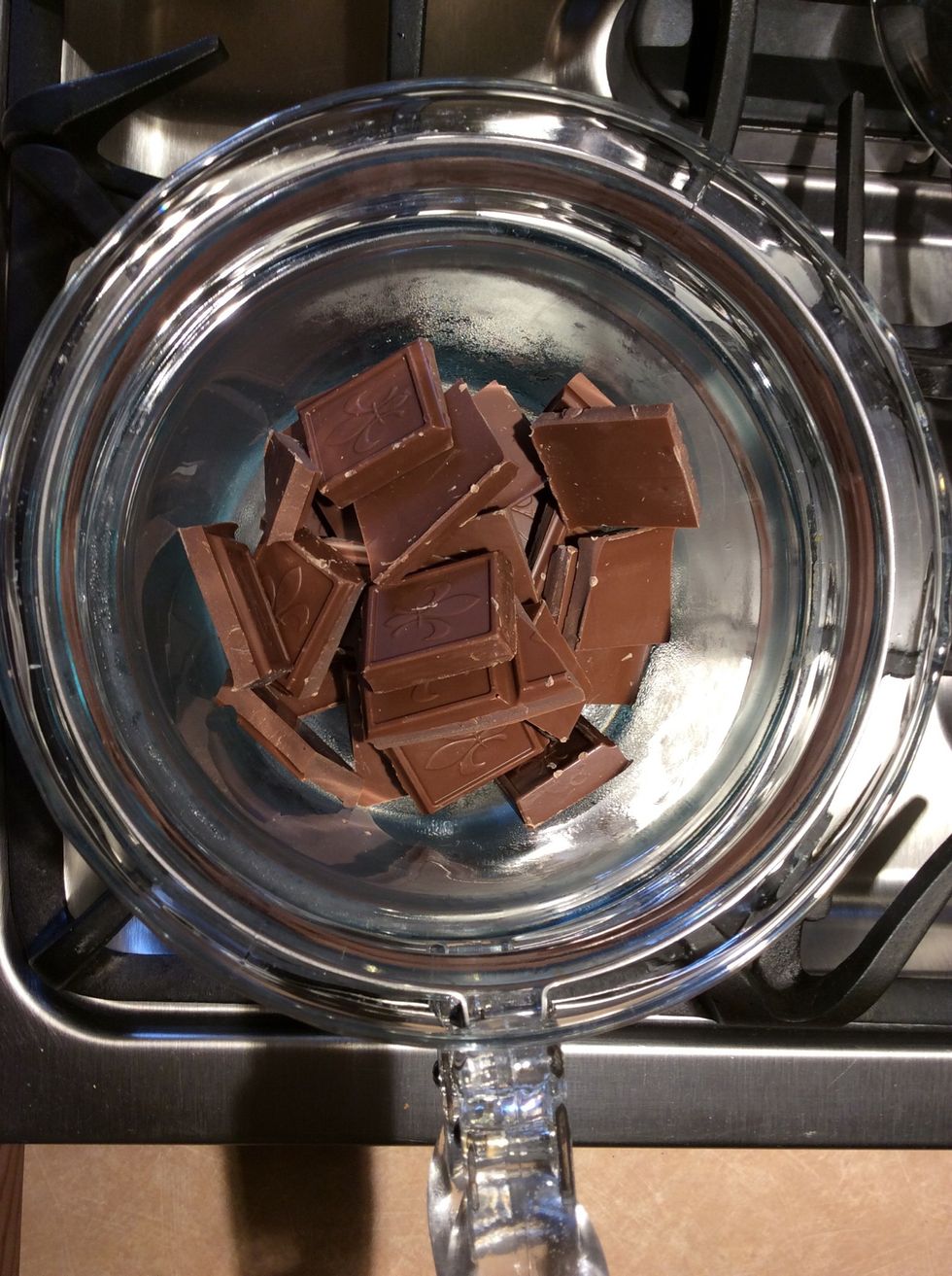 Mmm, milk chocolate! You can use dark chocolate too!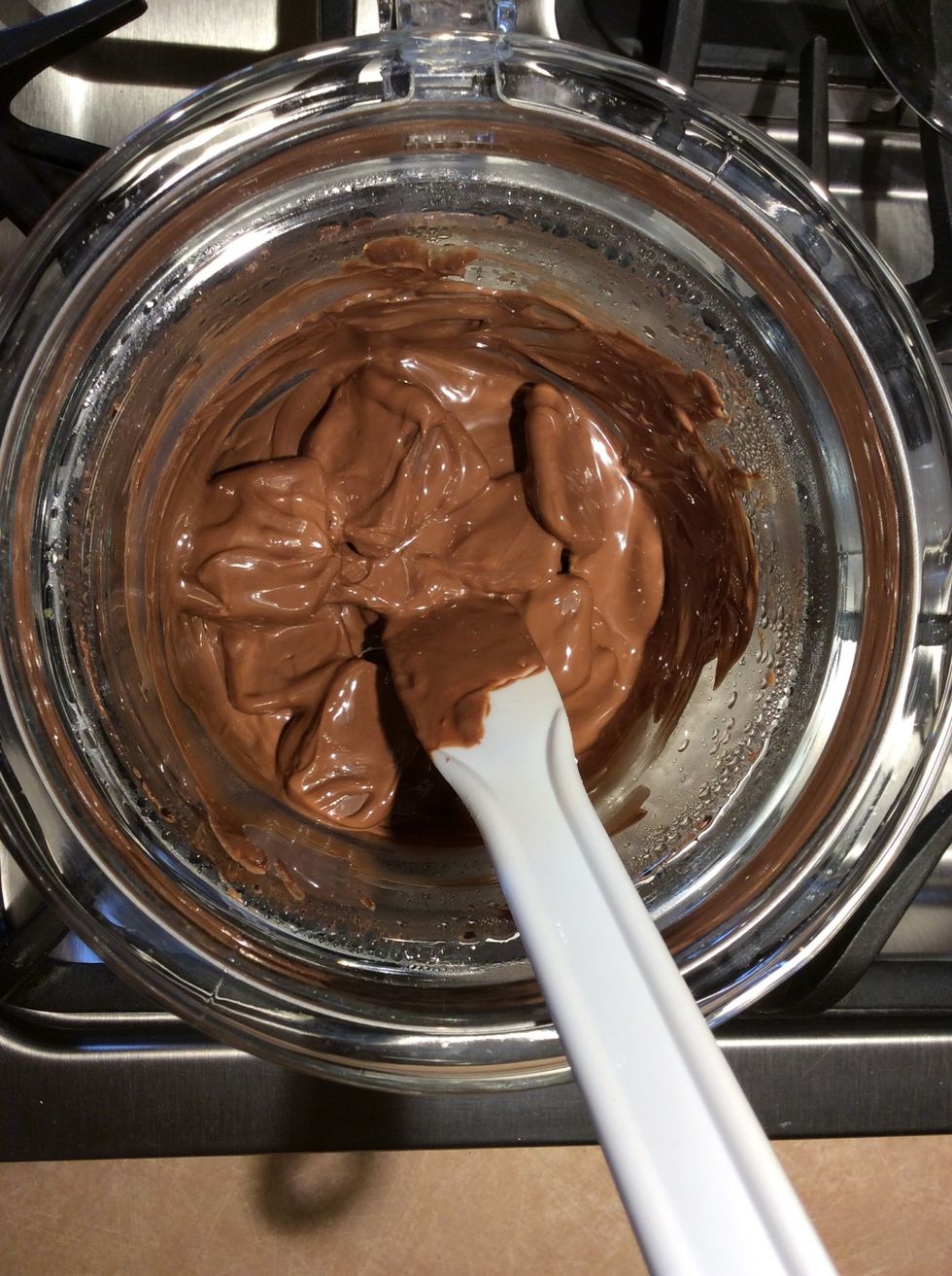 Stir often. Melt slowly.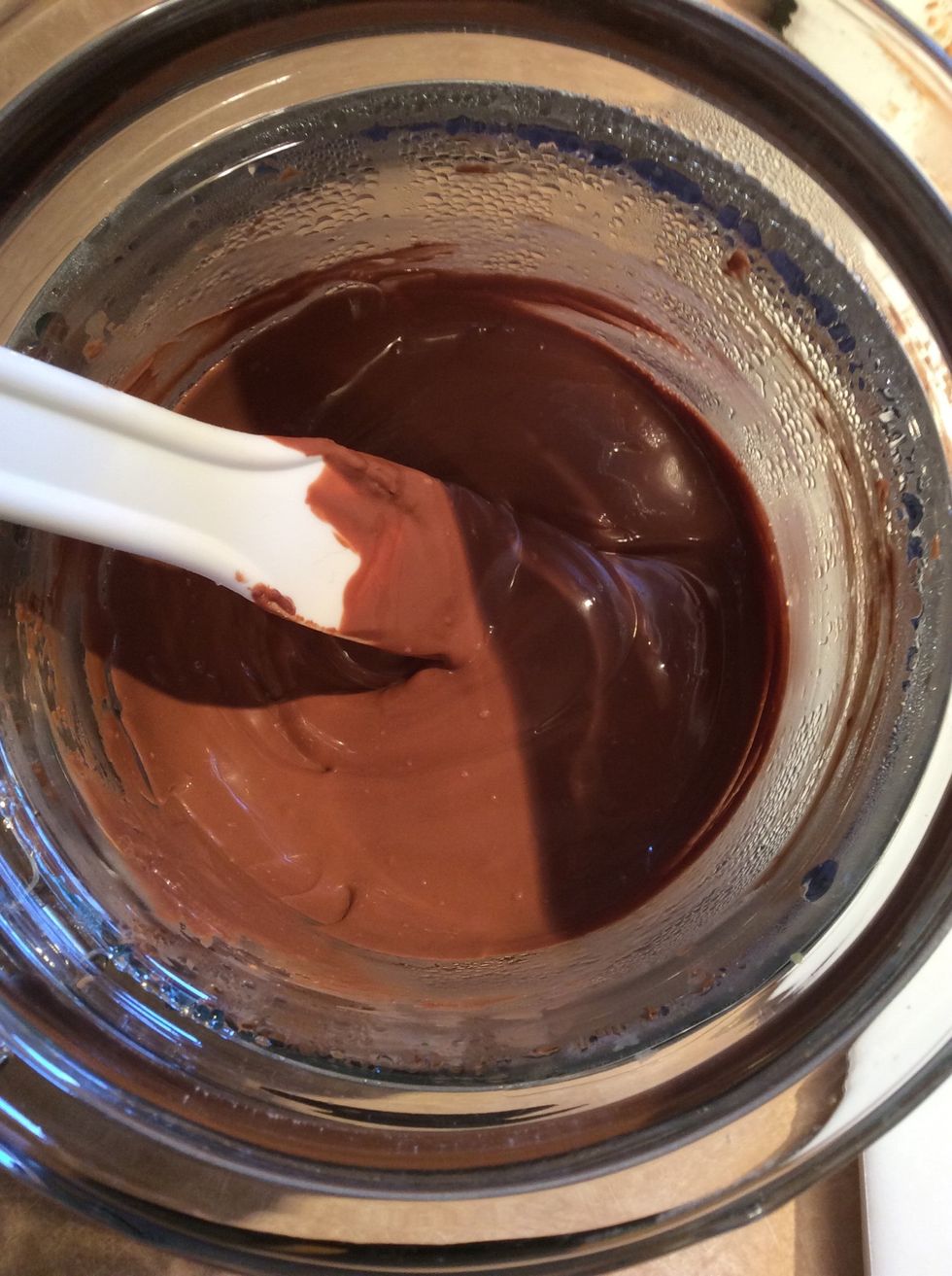 Done.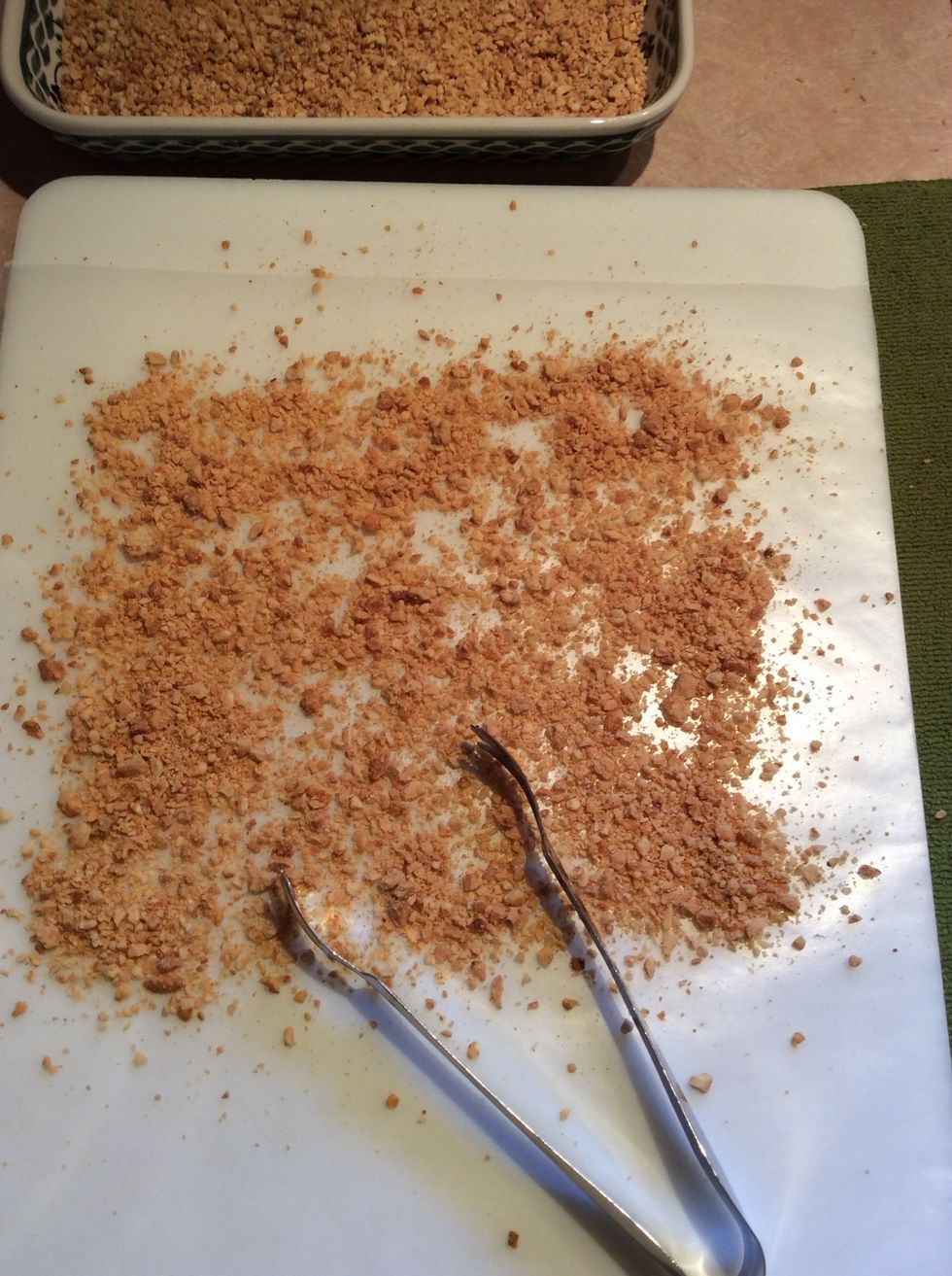 Use waxed paper on a work surface sprinkled with the granulated peanuts from earlier.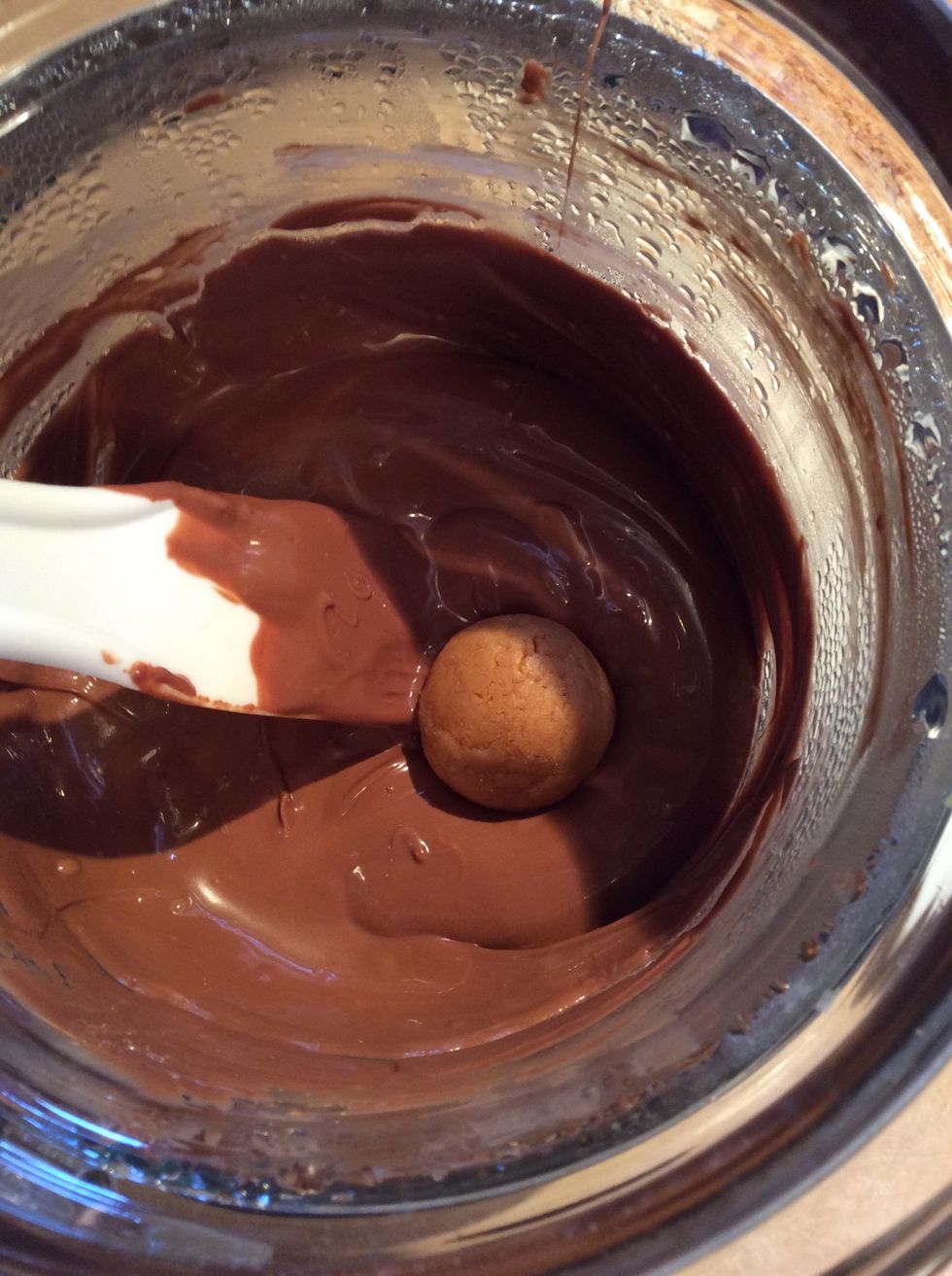 Drop the truffles into the melted chocolate, one by one.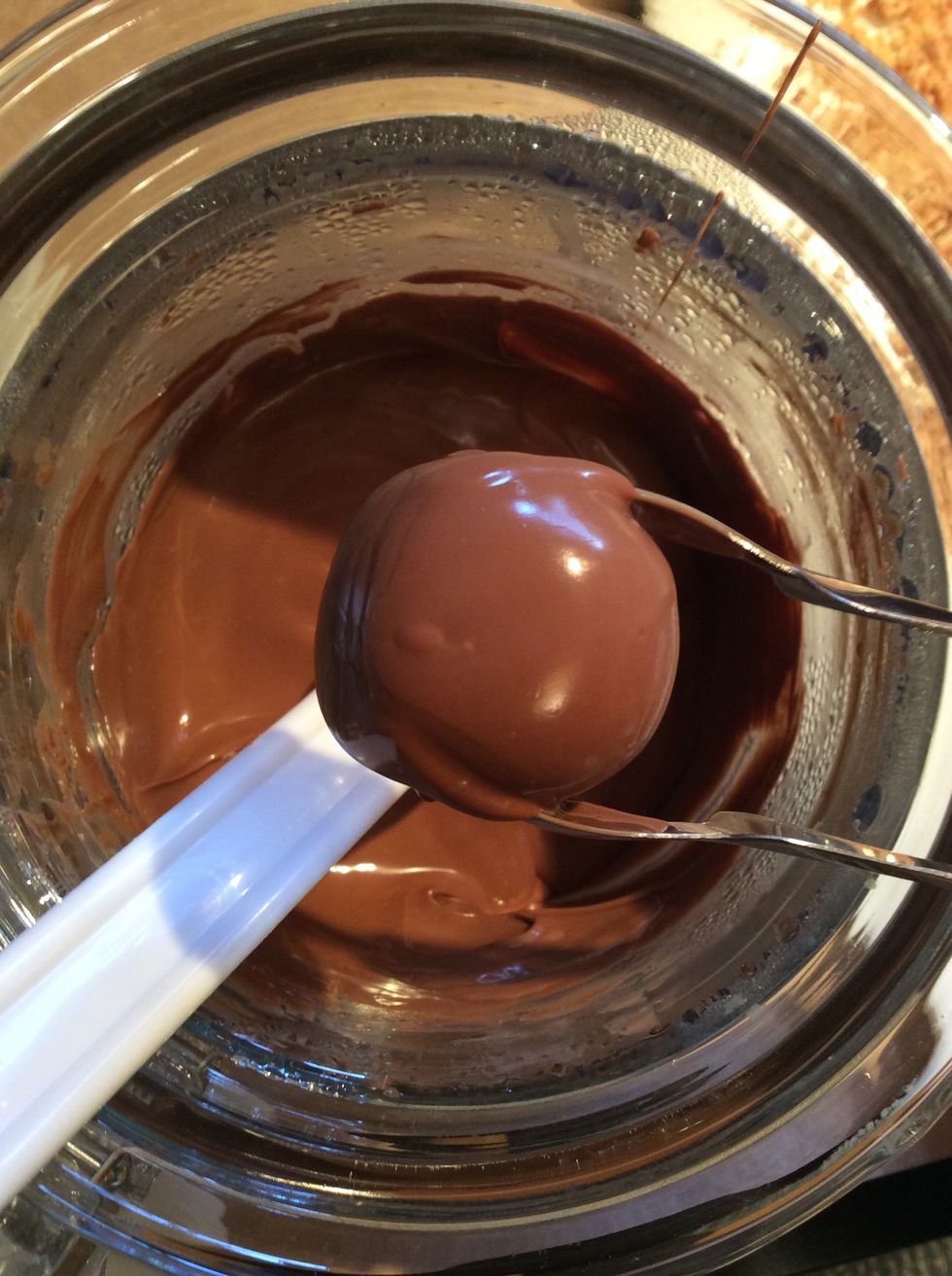 Use a small spatula to coat the truffle in melted chocolate. Use small tongs or chocolate dipping tools to remove truffles from chocolate. Allow excess chocolate to drip off .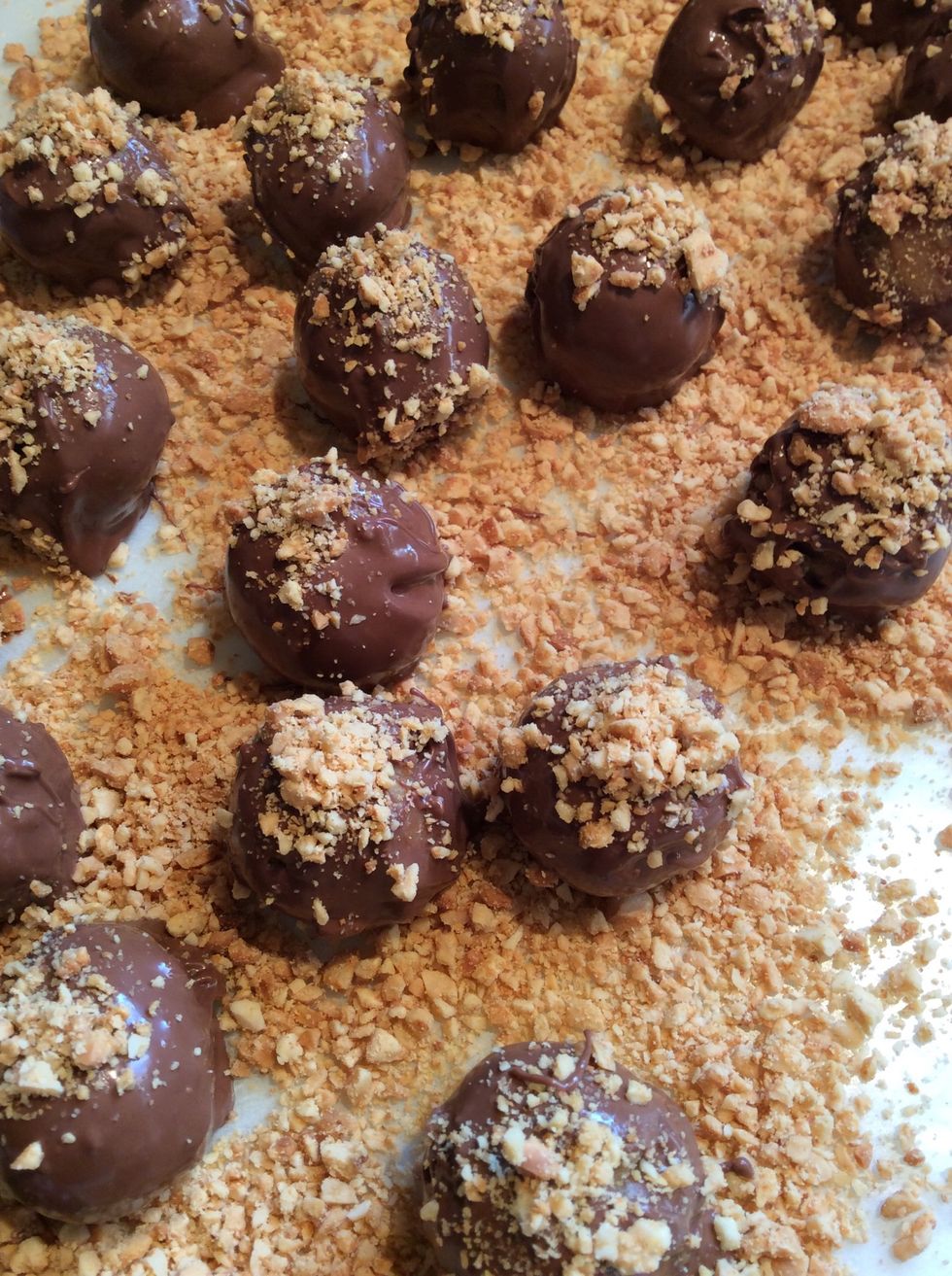 Place chocolate covered truffles on granulated peanuts and garnish with more chopped peanuts. Allow time for the chocolate to set.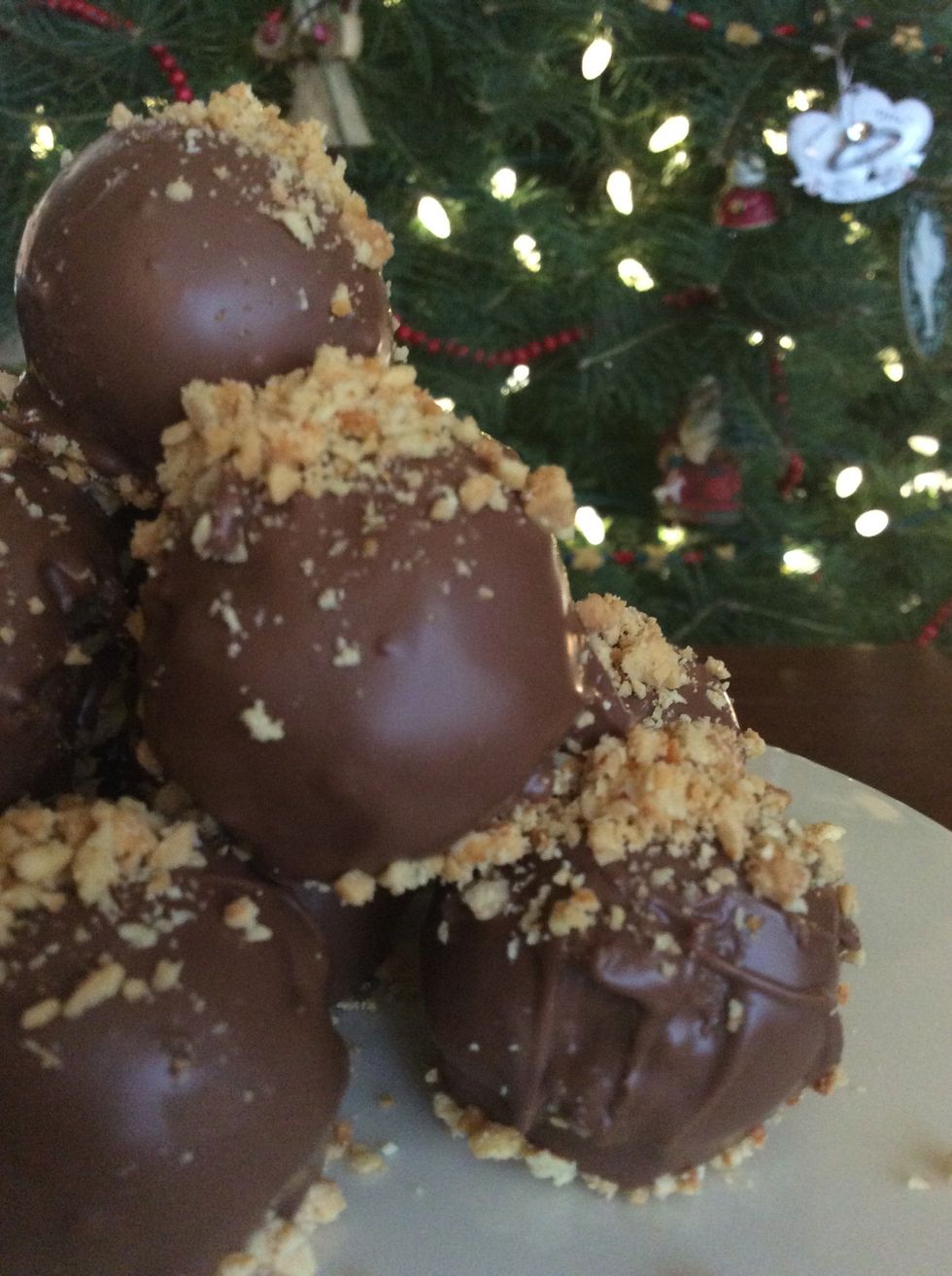 Yummy! To keep, store in air tight container in the refrigerator for several days.
Delicious peanut butter filling, drenched in milk chocolate and garnished with granulated peanuts!
Thank you for taking the the time to view my guide. Remember to ❤️ my guide. Please check out my other delicious guides. Enjoy! 😊
1.0 16 oz Pkg peanut butter sandwich cookies or Oreos
6.0oz 2 - 3oz pkgs Cream cheese
2.0oz Soft butter
Ground peanuts for garnish
8.0oz Chocolate for melting and covering
Joseph Feiertag
A career pastry chef. My favorite dessert is creme brûlée. I love making anything with chocolate, blueberries, maple syrup or anything flavored with bourbon!
Northeast, Pennsylvania USA