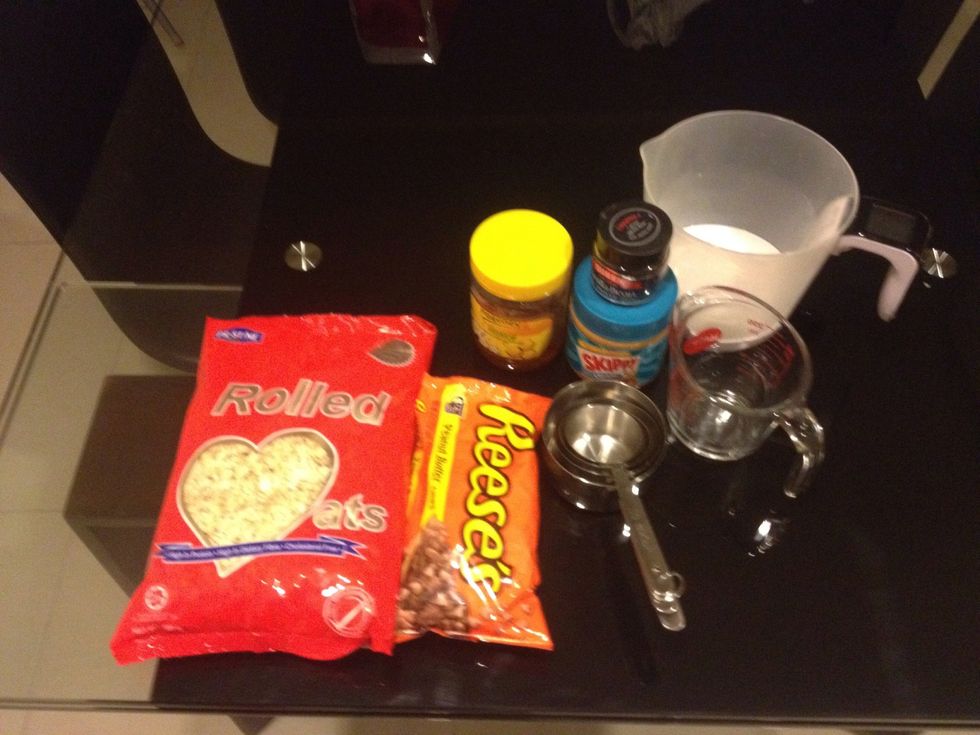 Put out the ingredients. Preheat the oven to 140c or 270f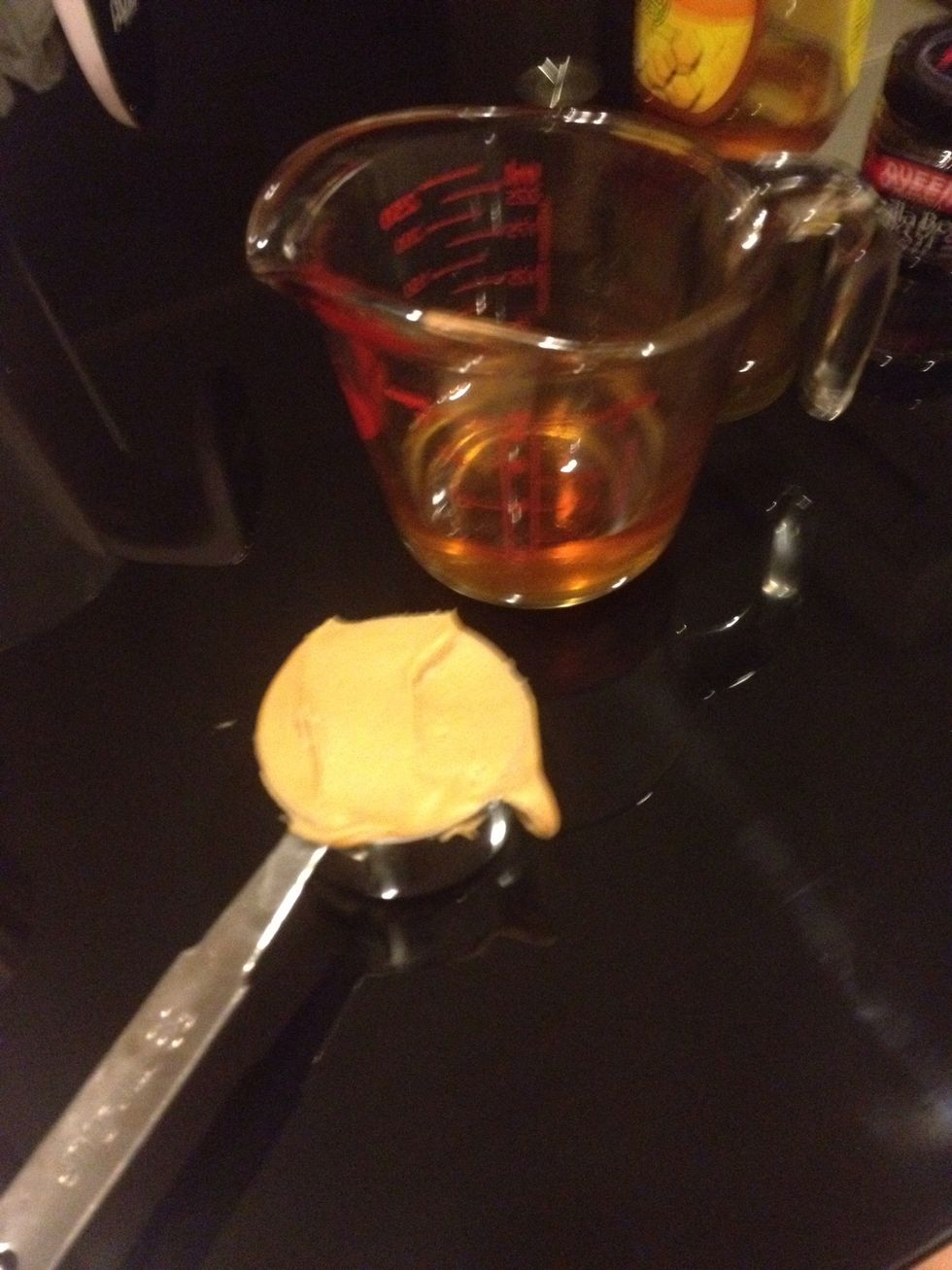 Add peanut butter to honey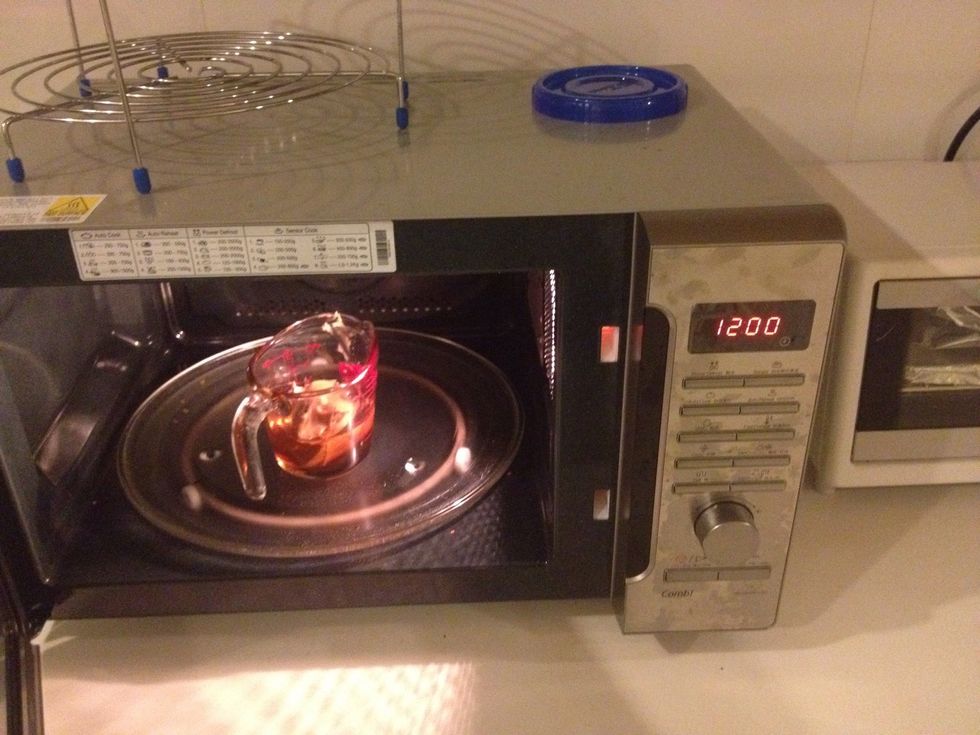 Nuke for 35 secs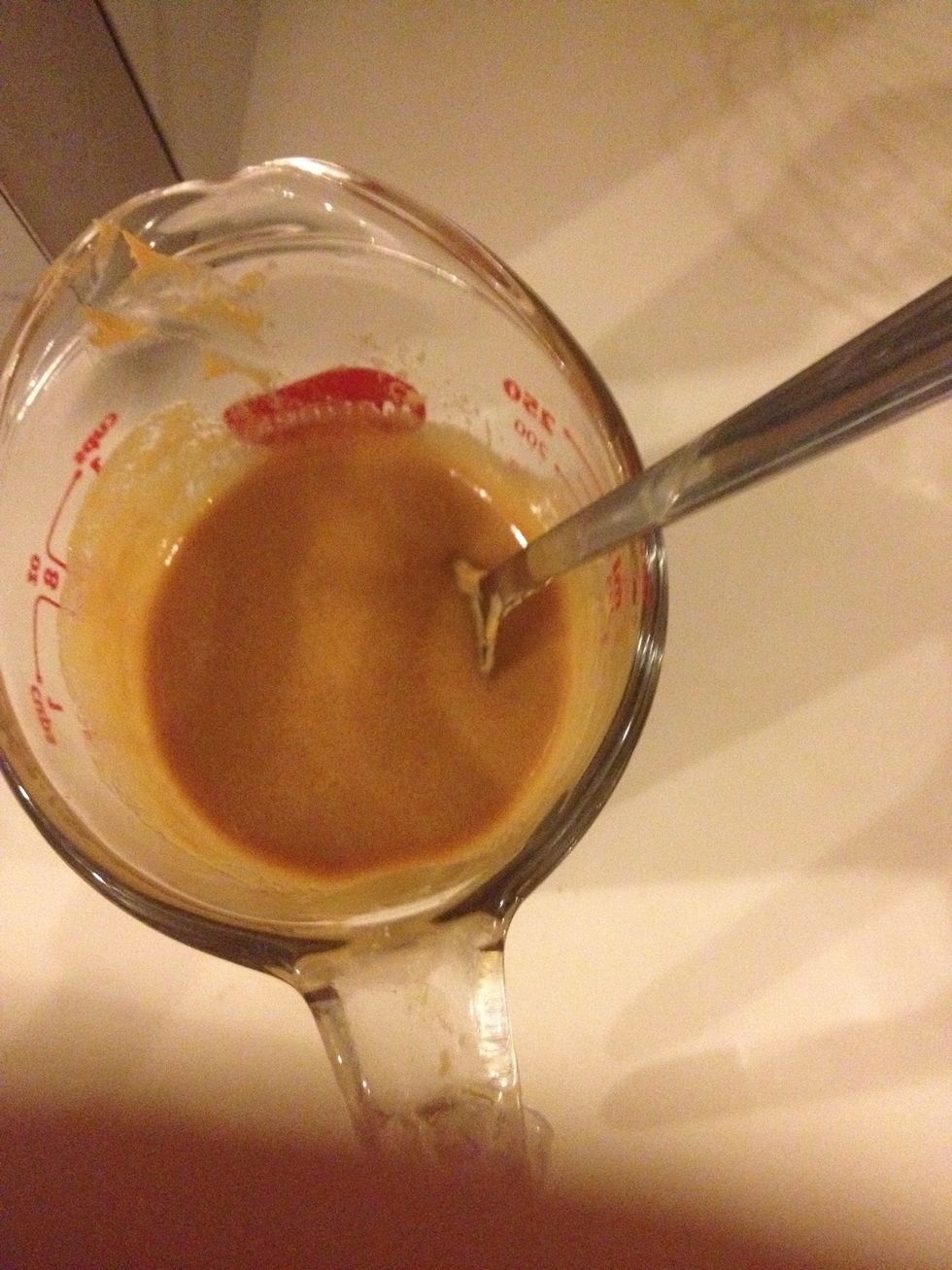 Stir to combine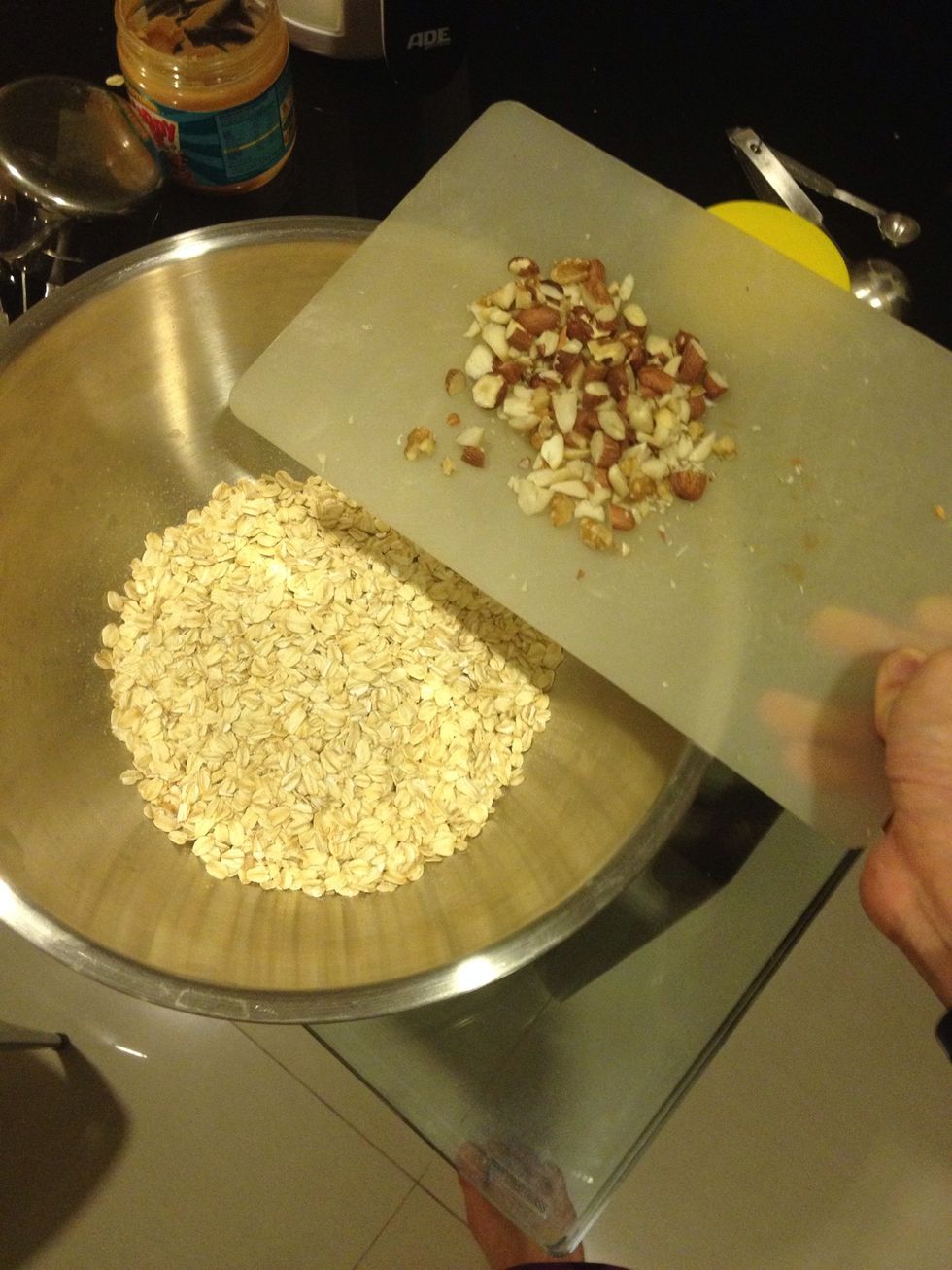 Add the chopped nuts to oats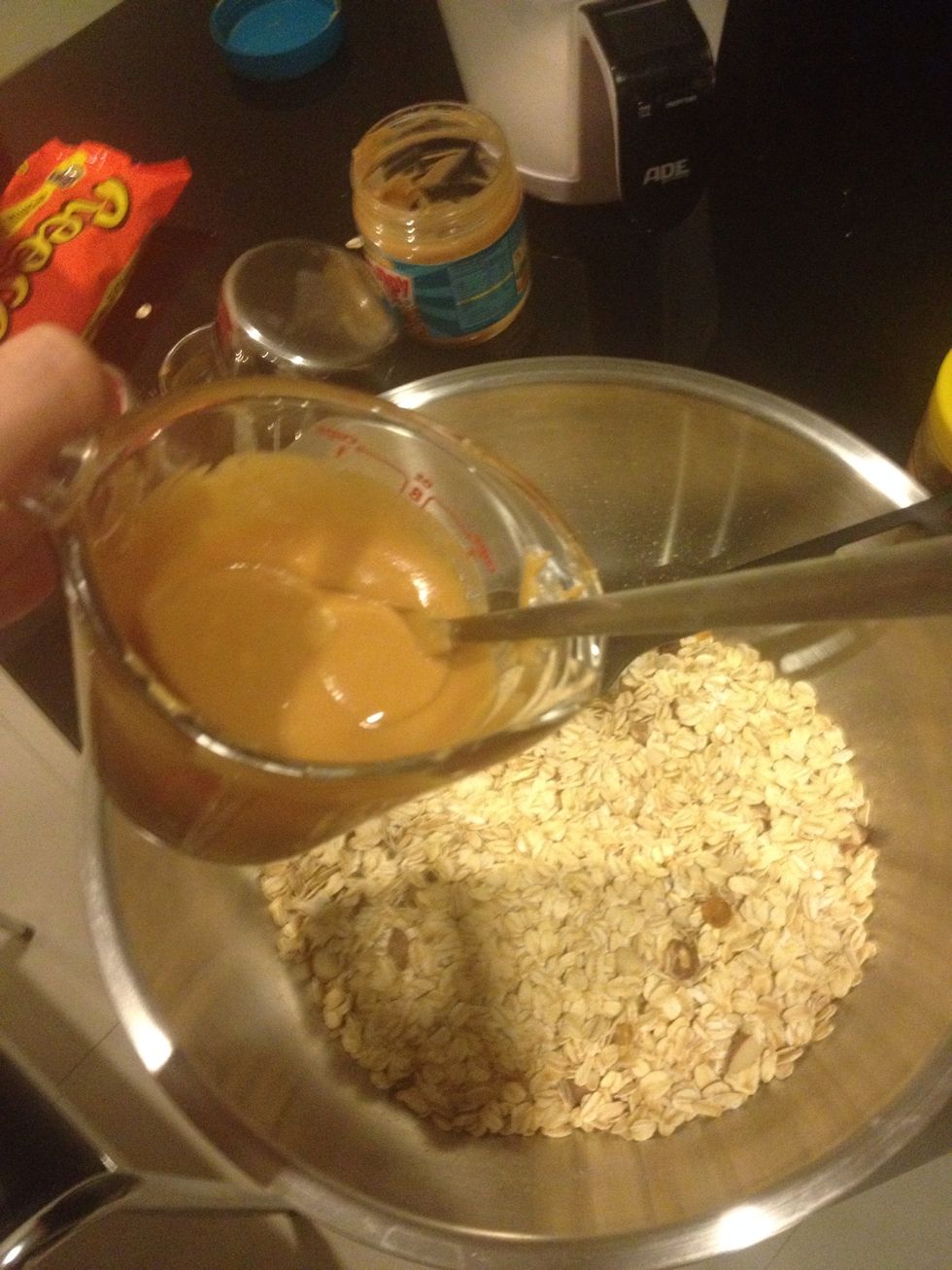 Pour the liquid ingredient over the top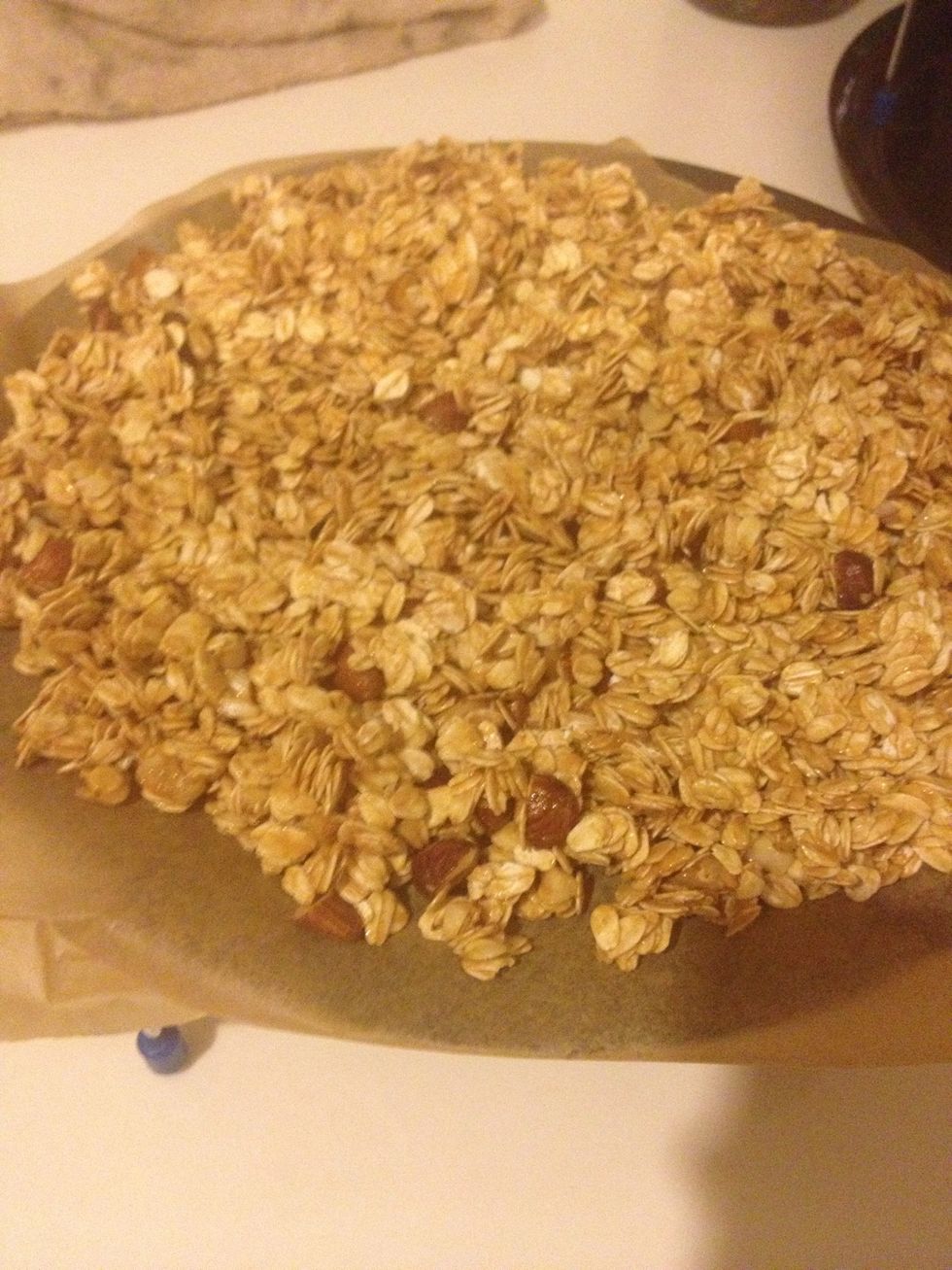 Toss them together and spread on parchment lined baking tray. I like using pizza pan for the job. Leave some parchment hanging for the ease of transferring.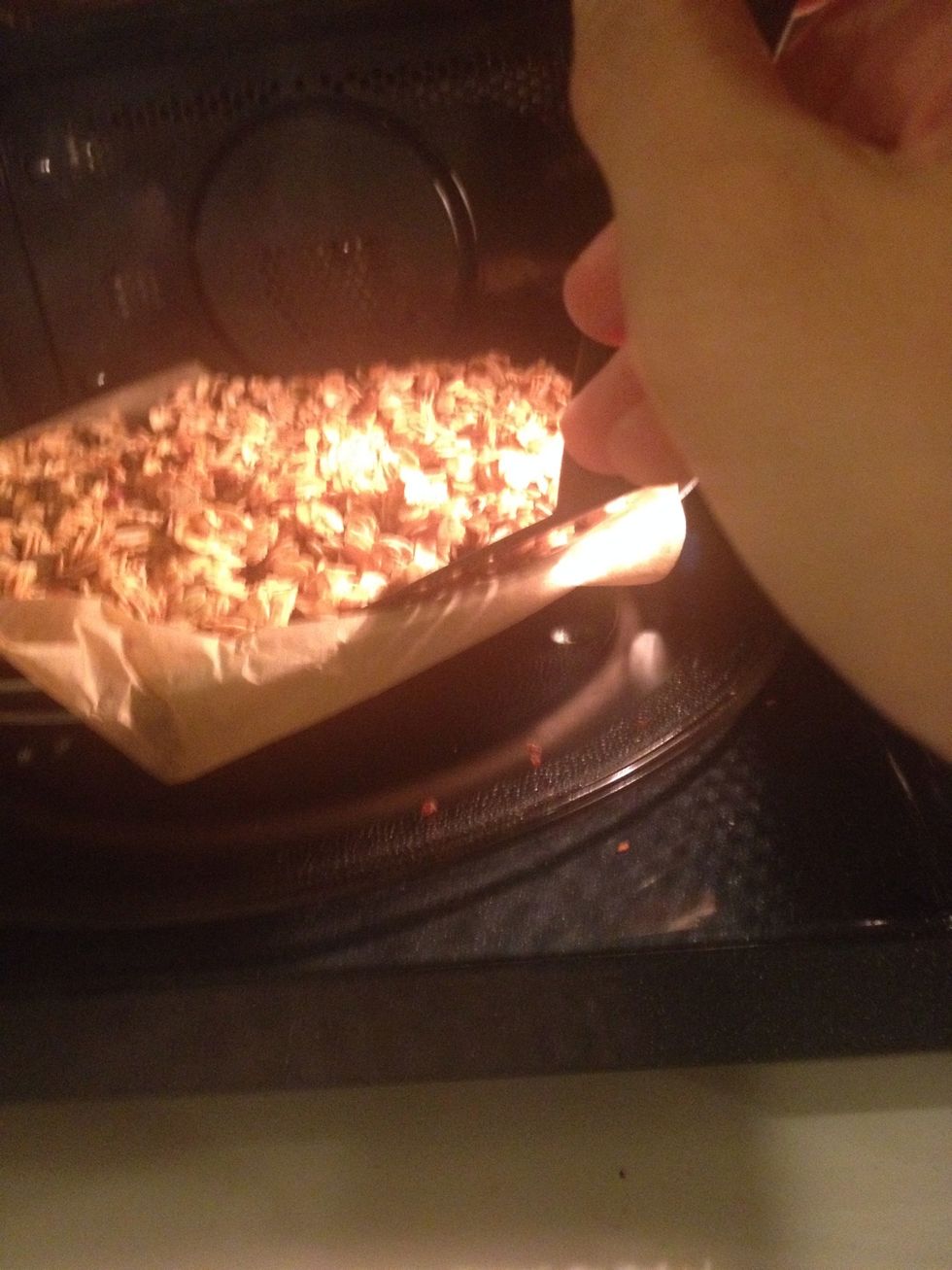 Put in the oven bake for 15 mins.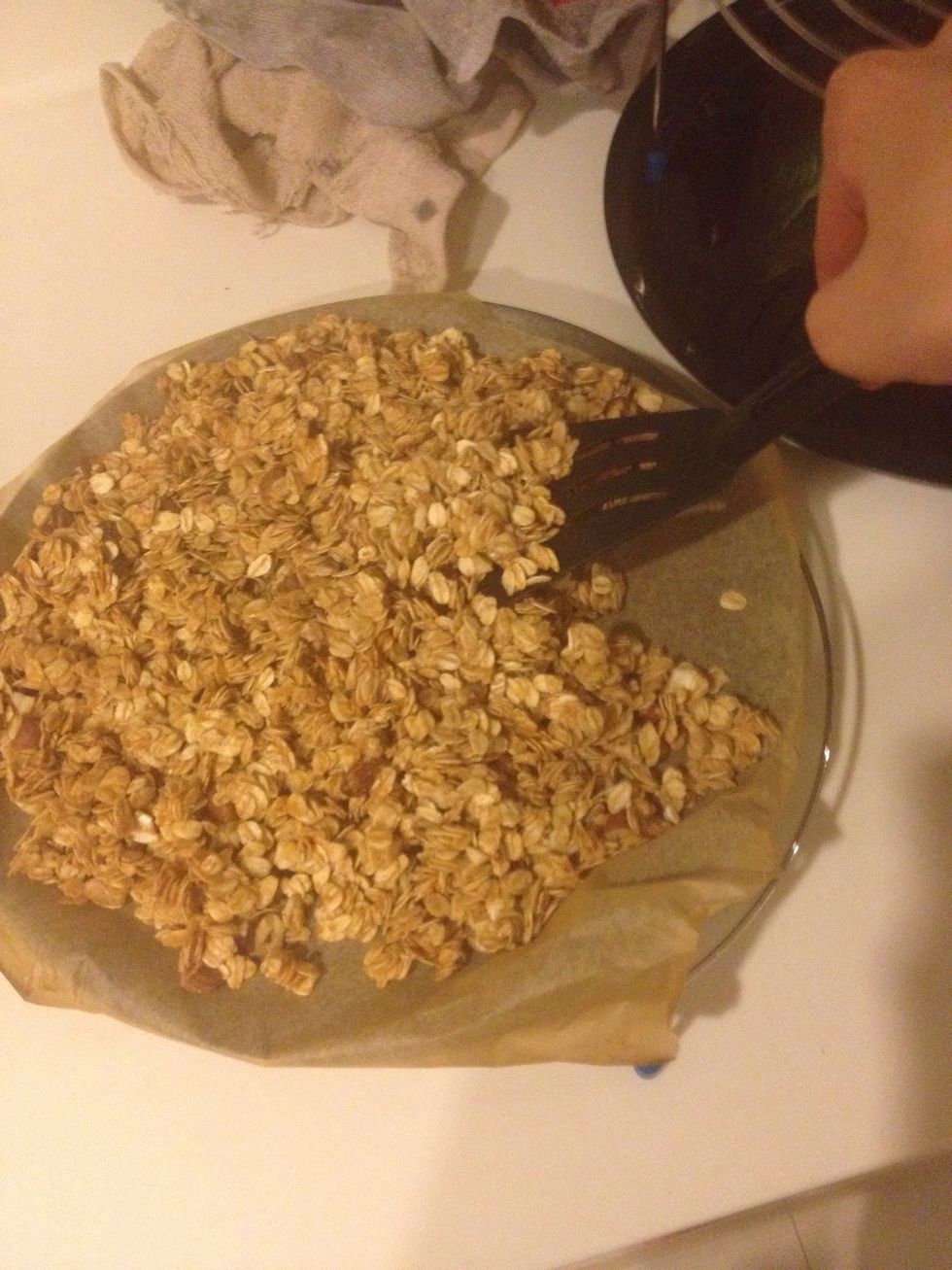 Stir thru and put back in the oven for another 15-20 mins.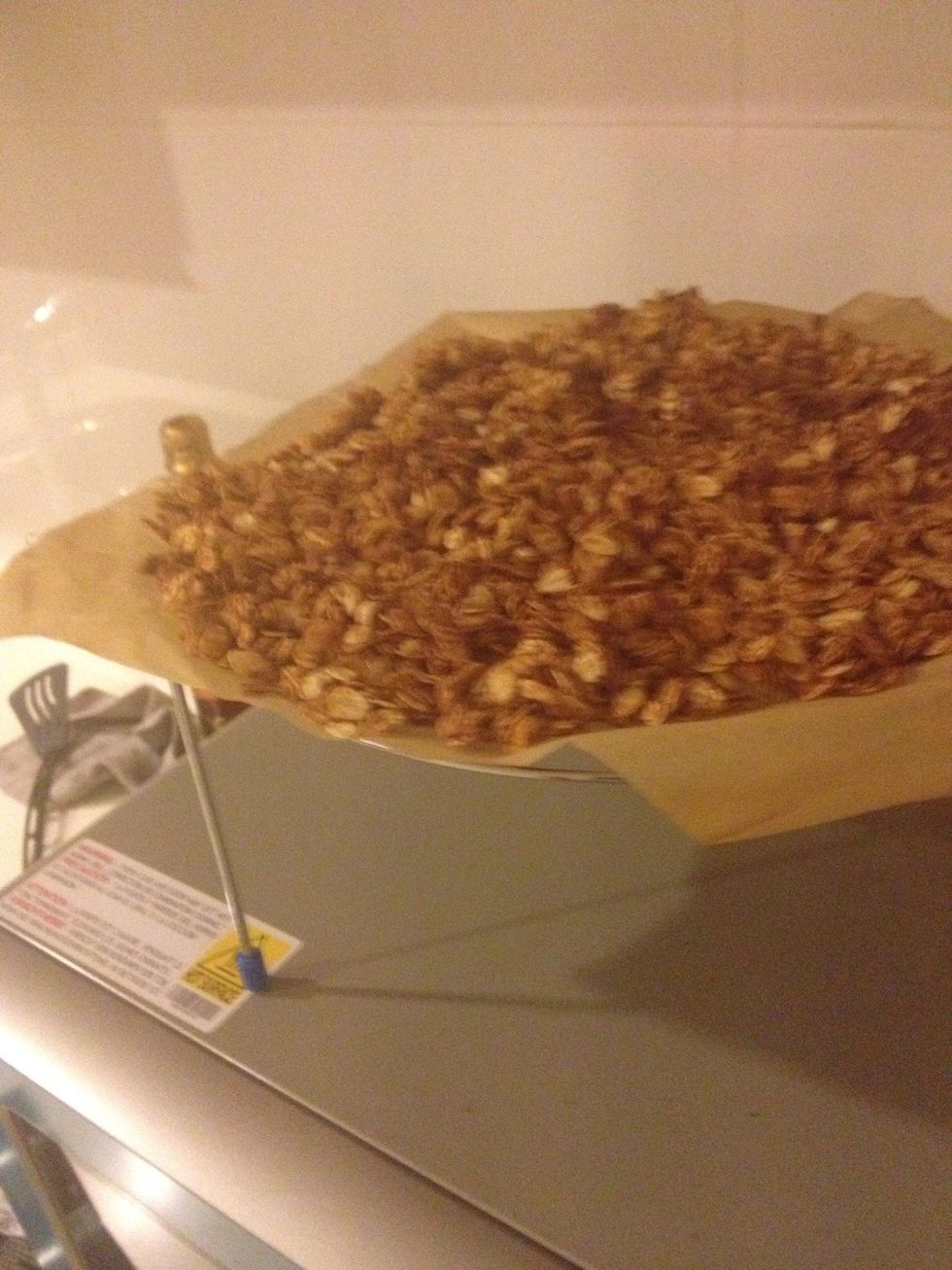 Lift the parchment and cool the pan-less granola on a rack
Once completely cool it will crisp up. Keep in airtight container. Last for a week if not all gone in 10 seconds.
1/2c Rolled oats
1/4c Honey
1/4c Peanut butter
1/4c Chopped nuts
1.0tsp Vanilla extract
Goi Haru
I love cooking & baking. I got recipes from people I met, some were adapted from classic recipes. I hope you enjoy them. Cook Bake Share & Enjoy!