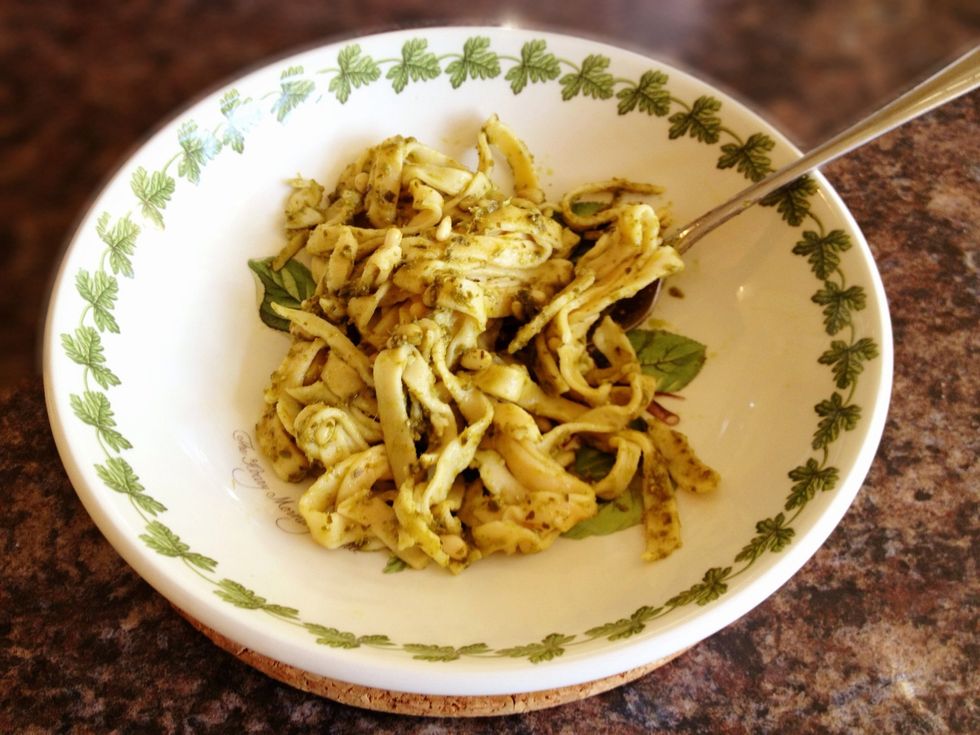 There are many variations on pasta. This is a simple way to remember and make it. Generally 80 -100g pasta serves one person. This guide makes just over 100g.
Use 1 egg for every 100g flour. '00' or plain flour is used most often, but experiment. I use various types. Then just a splash of olive oil and a pinch of salt.
Put all ingredients into a bowl and mix. I use an electric whisk for about 10-20 seconds then knead with my hands.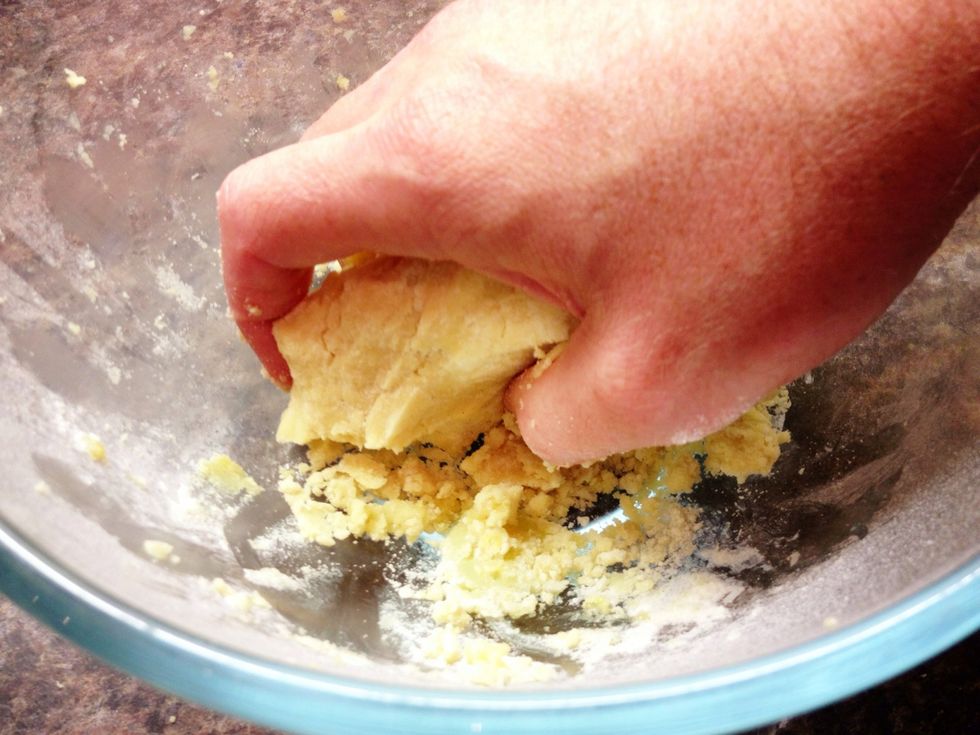 This also avoids getting yours hands too gooey from the egg.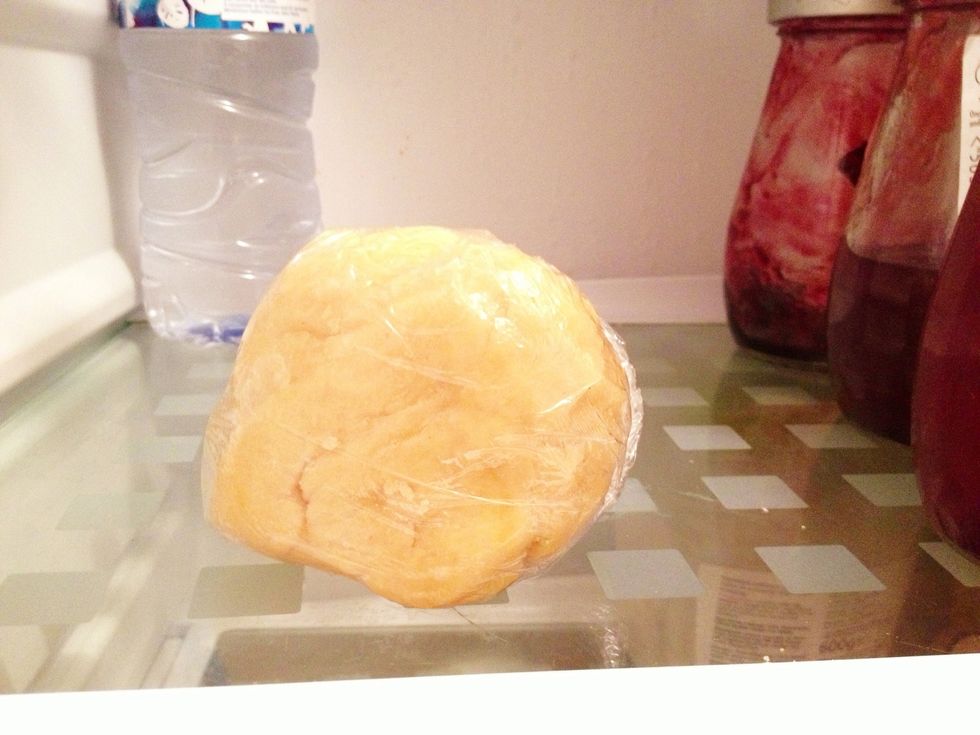 Wrap in cling film and put in the fridge for 30 mins.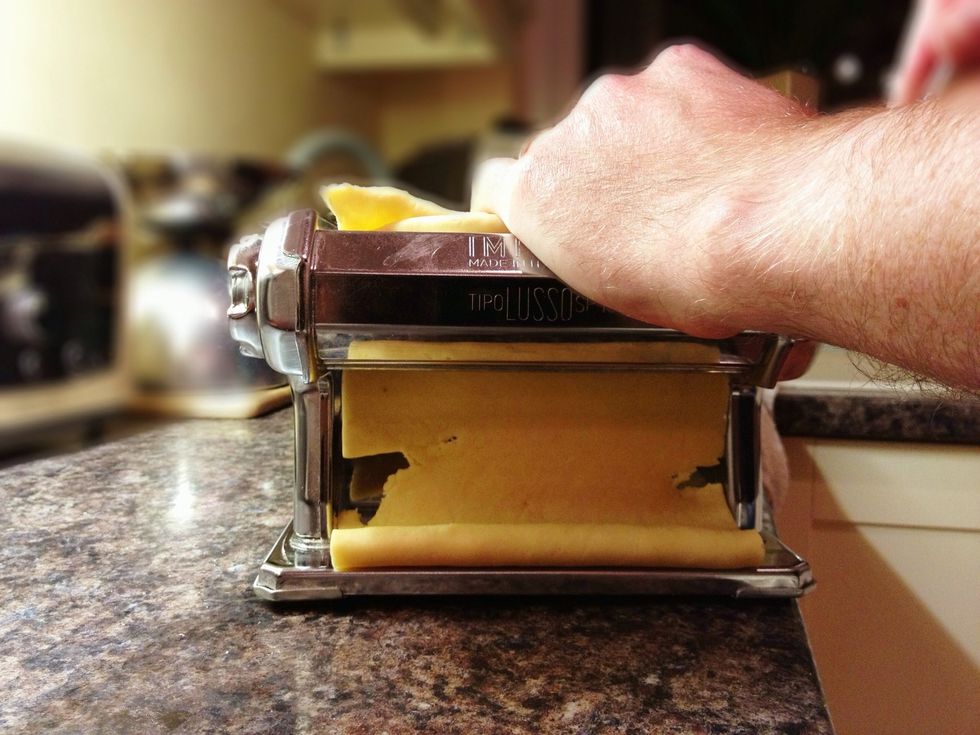 Roll through a pasta machine on the widest setting. Do this until it stops falling apart and starts to take shape. If its too moist, dust with a little flour and keep going. Too much ruins the taste.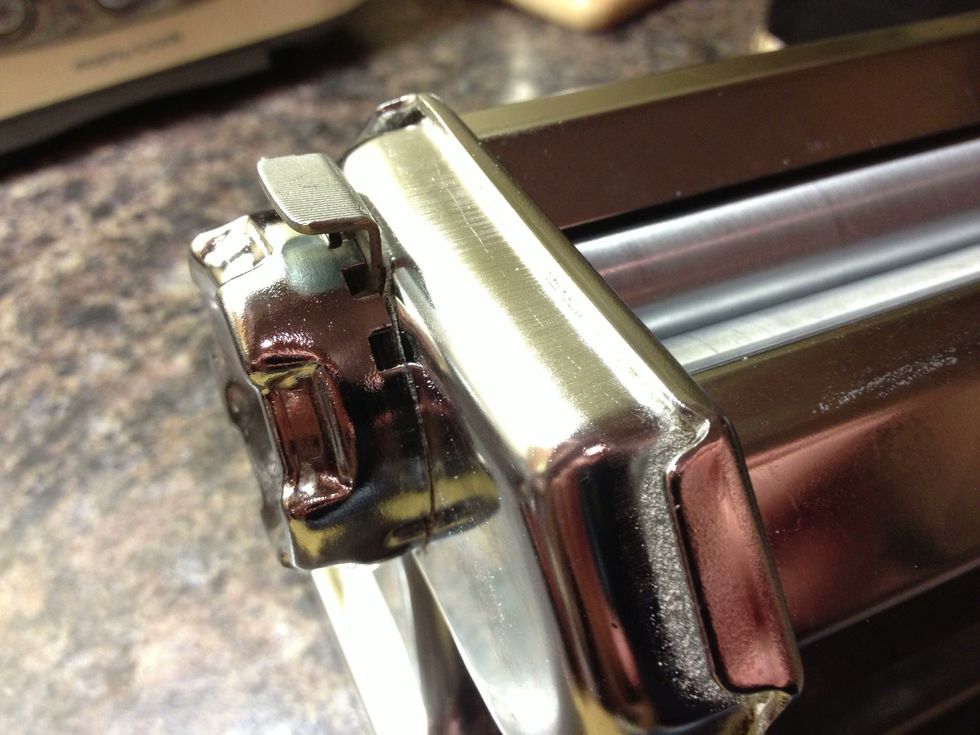 Reduce the setting on the pasta machine two notches at a time to gradually make it thinner. It expands when you cook it so make it thin. I use the smallest setting but you may prefer slightly thicker.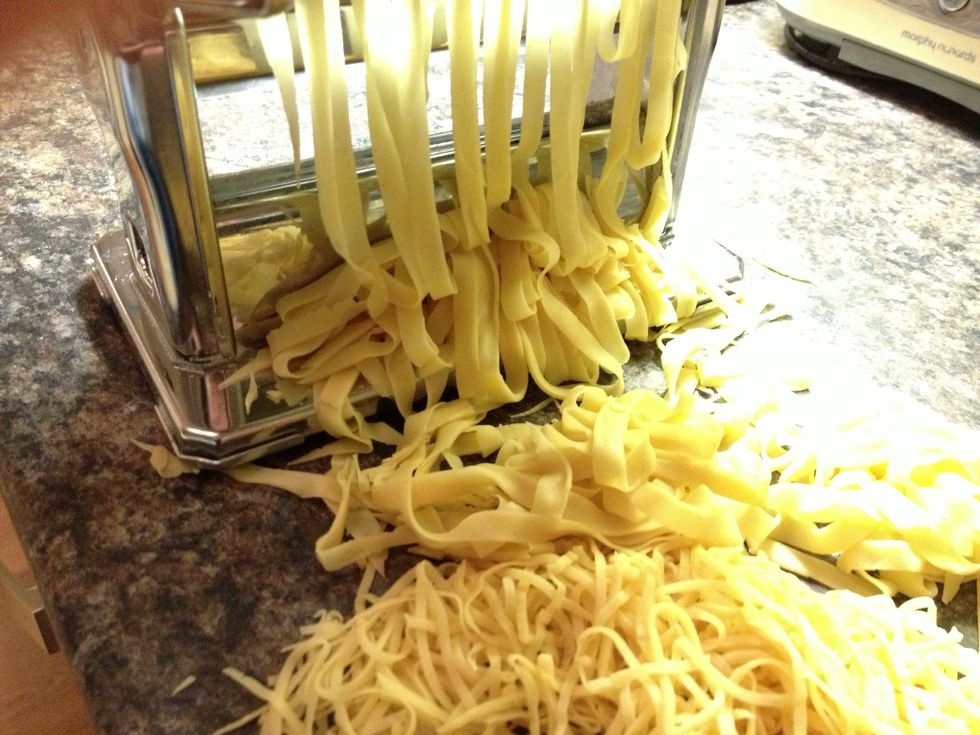 That's it! You cut and shape it to whatever you fancy, use a spaghetti or tagliatelle attachment, or even just cut into slices for lasagne sheets.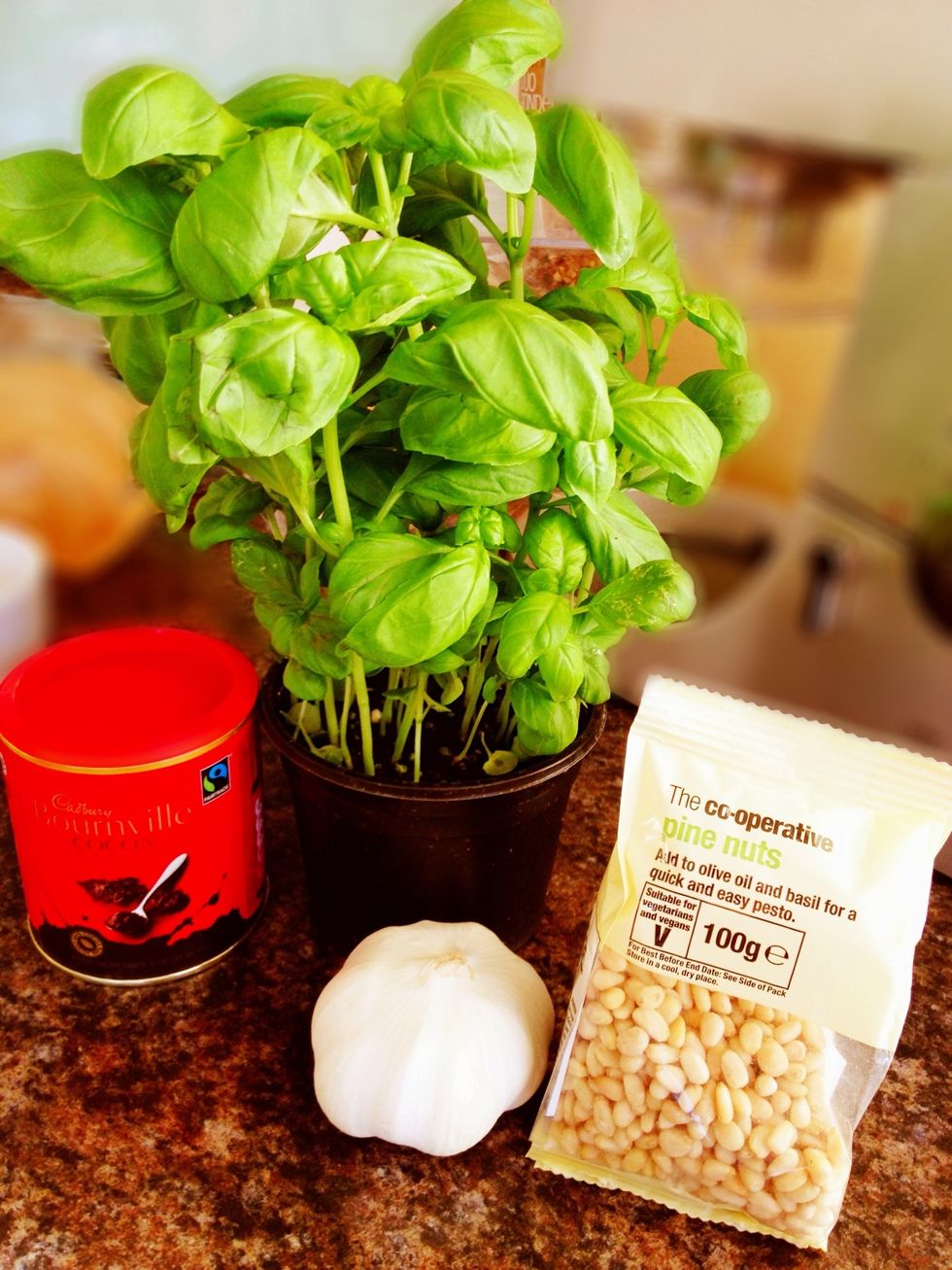 If you want to experiment, add into the mixing bowl fistfuls of chopped basil, or a splash of squid ink or even cocoa powder. Experiment & discover!
Chez Fred has a great (66 page) guide if you want something more thorough. Agnes Sanchez does a good pesto recipe worth looking at too. Discover and enjoy!
100.0 Flour
1.0 Egg
1.0Tbsp Olive oil
1.0pch Salt