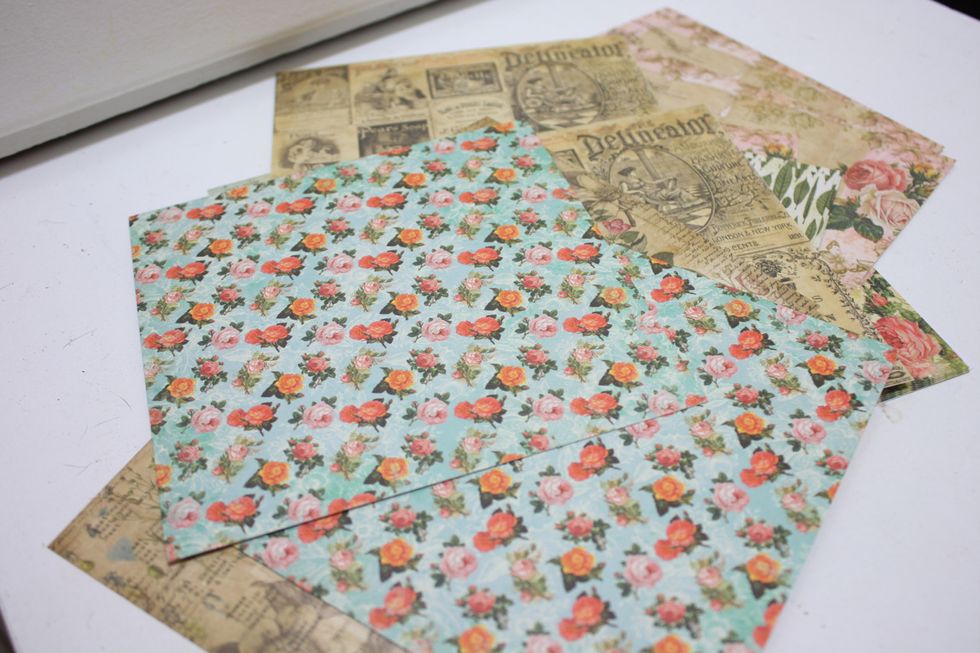 I am going to share with you TWO style of these tube based party favor! Ready? Start with these pre cut 6x6 papers from Marion Smith- this collection is Junque Gypsy.
With your Xyron Tape runner- run a strip of adhesive right at the very edge of one side of your paper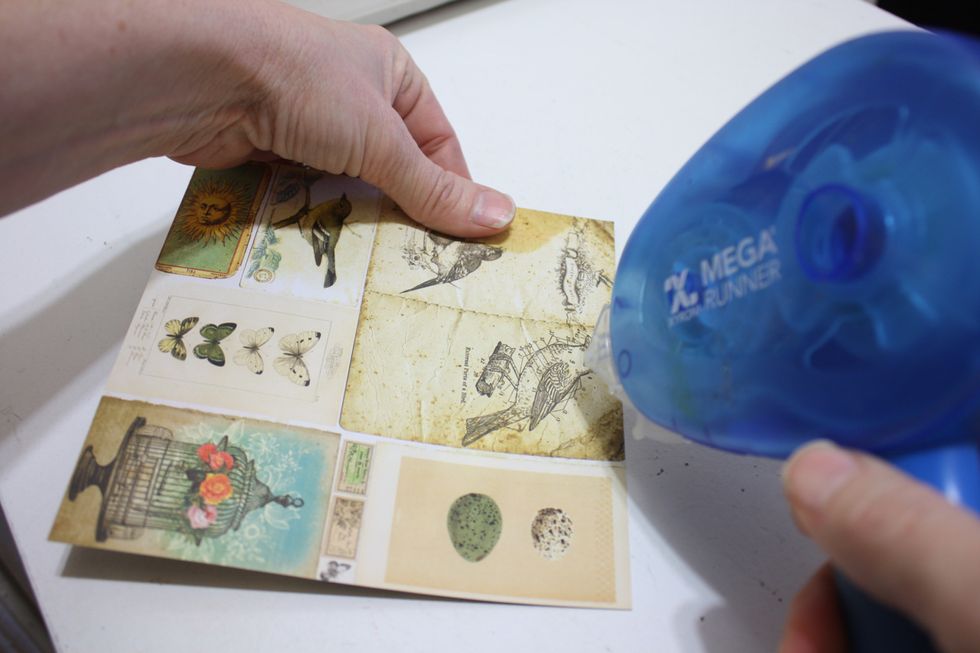 then on the OPPOSITE side edge (flip it over- and don't accidentally stick the other side down to your work surface!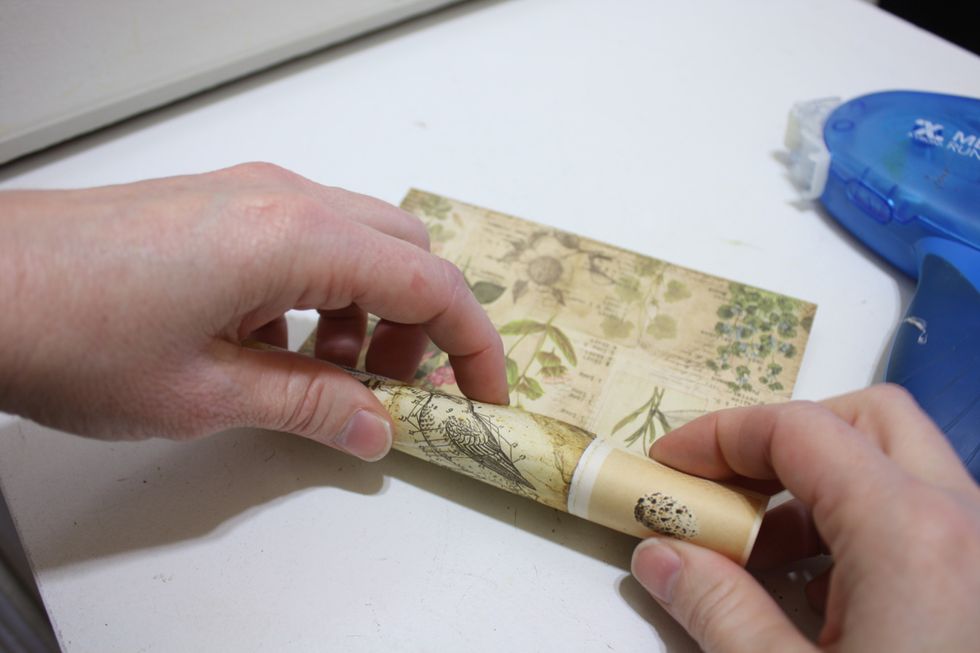 now do a little "pre" roll of each edge- this will help you join the edges together more easily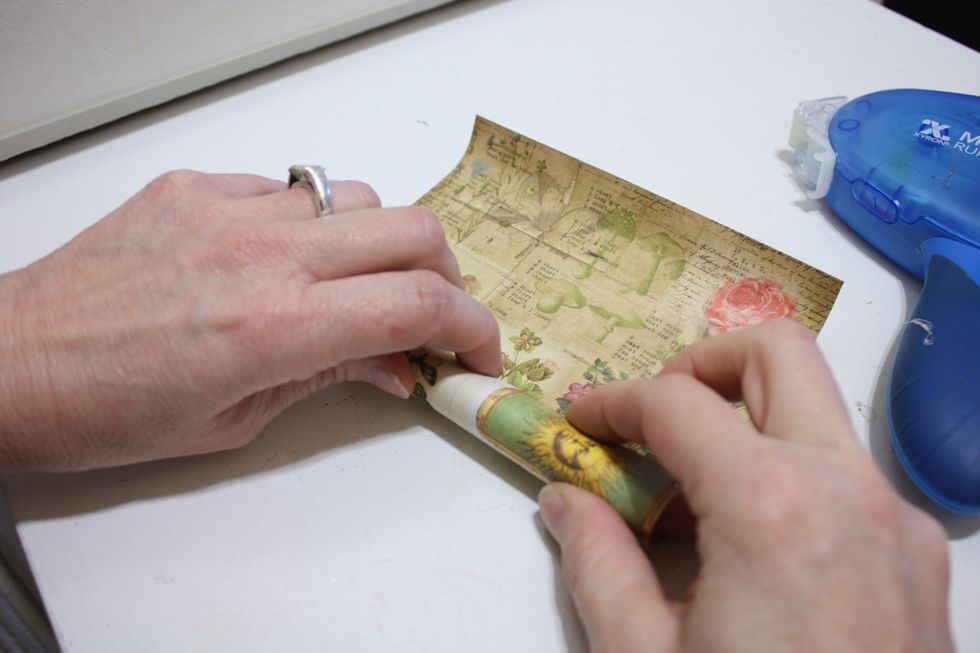 see how the opposite side now has a little curve- you want that on both sides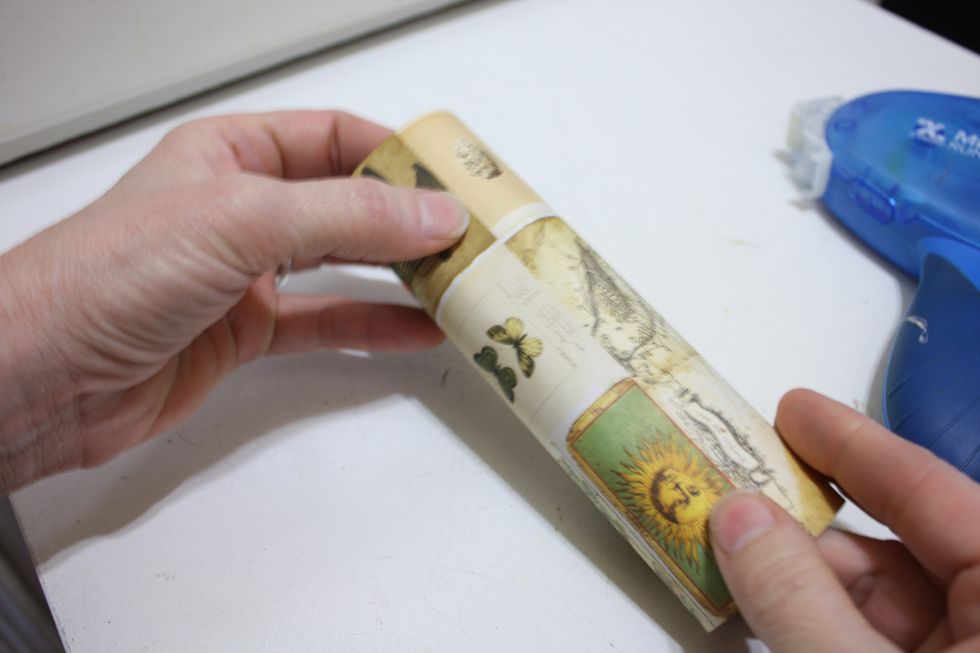 now join it together and then run your finger over the edge to get it sealed super good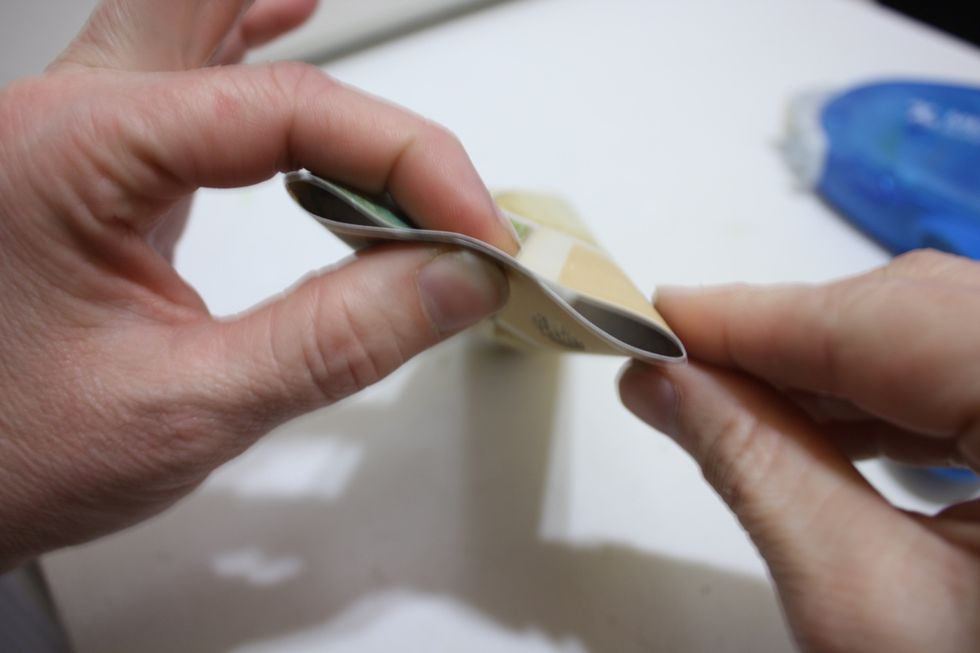 now do a little pinch- TIP my thumb is under the seam- so I am pressing the seam to the center front, that way the seam will be in the back.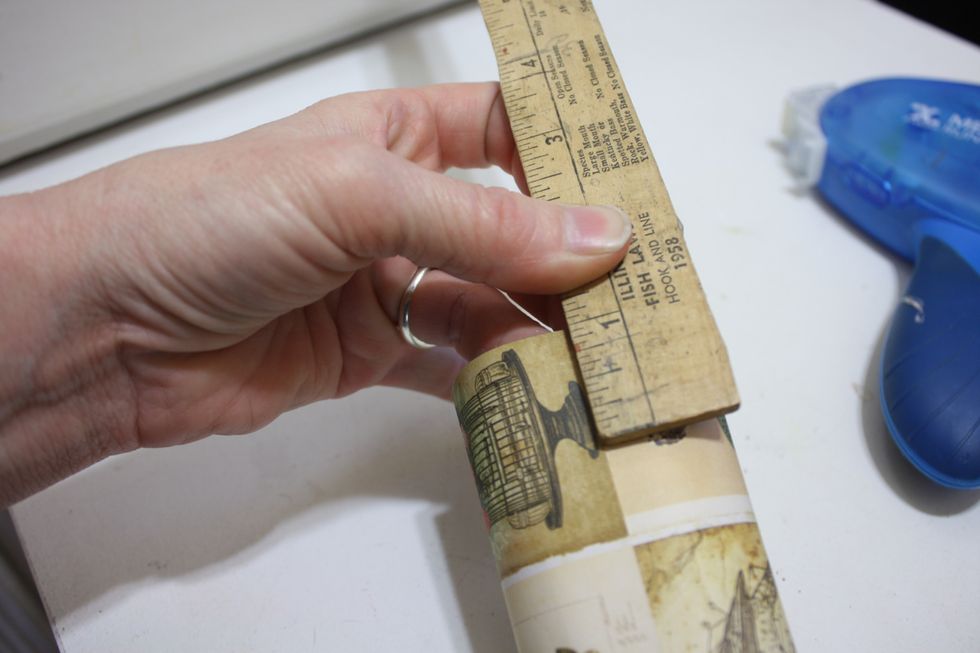 now eyeball a bout an inch down- thats where you will start your pinch for the first style of favor box (sample shown at the end of this guide)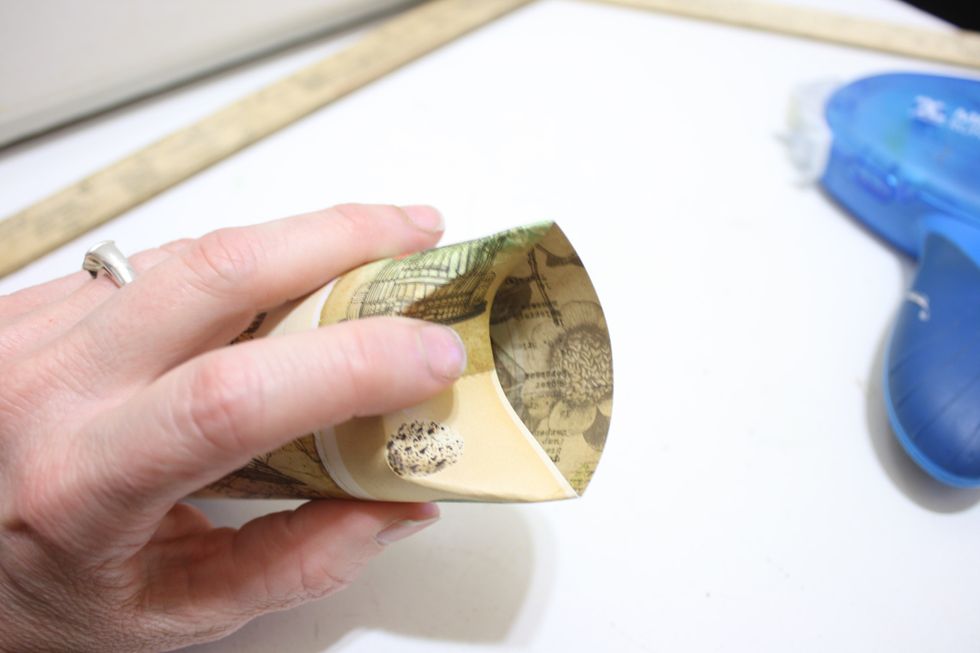 start from the inch in and pressing- keep folding it in until you reach the edges you pinched is as a guide when to stop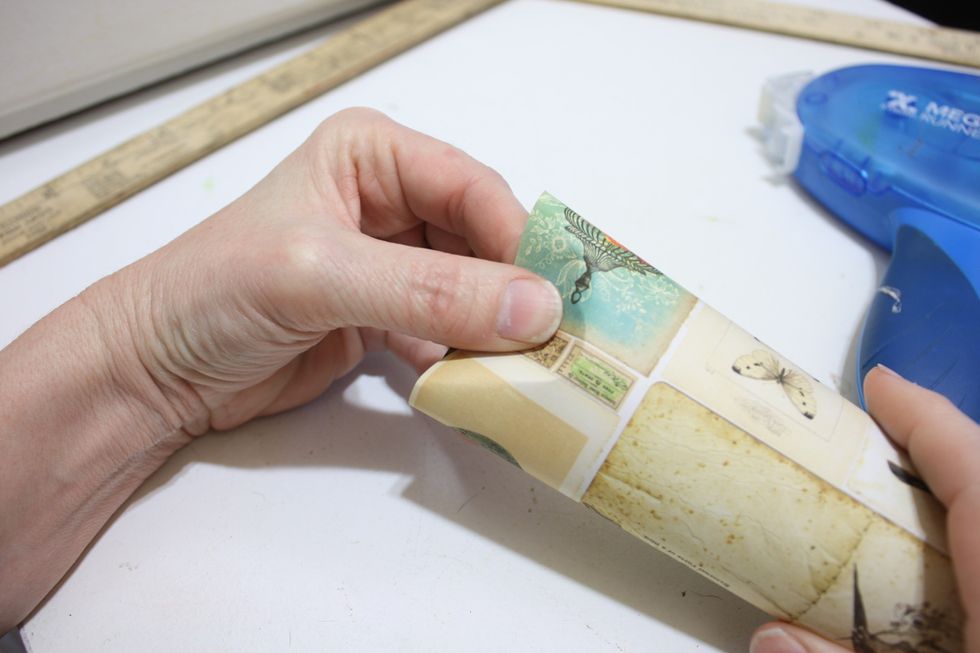 like this... then use your finger nail to reinforce the crease line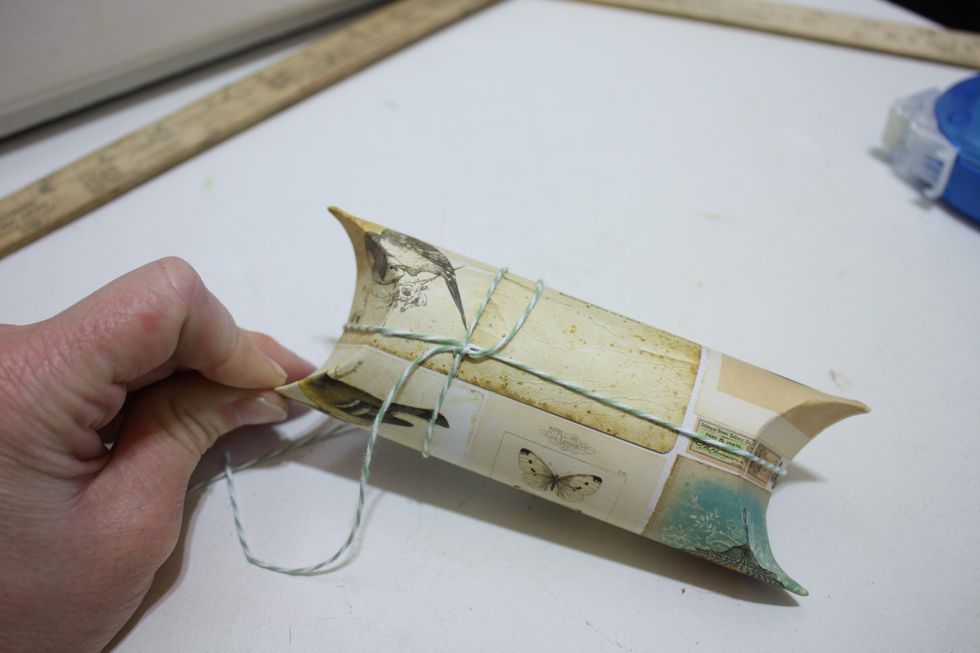 tie a little twine around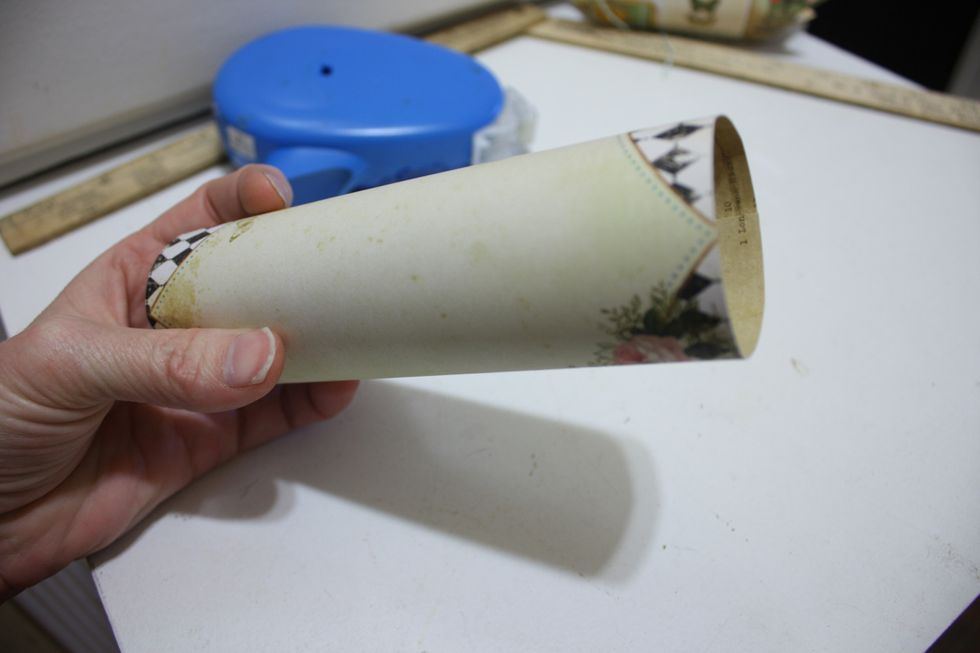 For the next style, follow the same steps as before to make your tube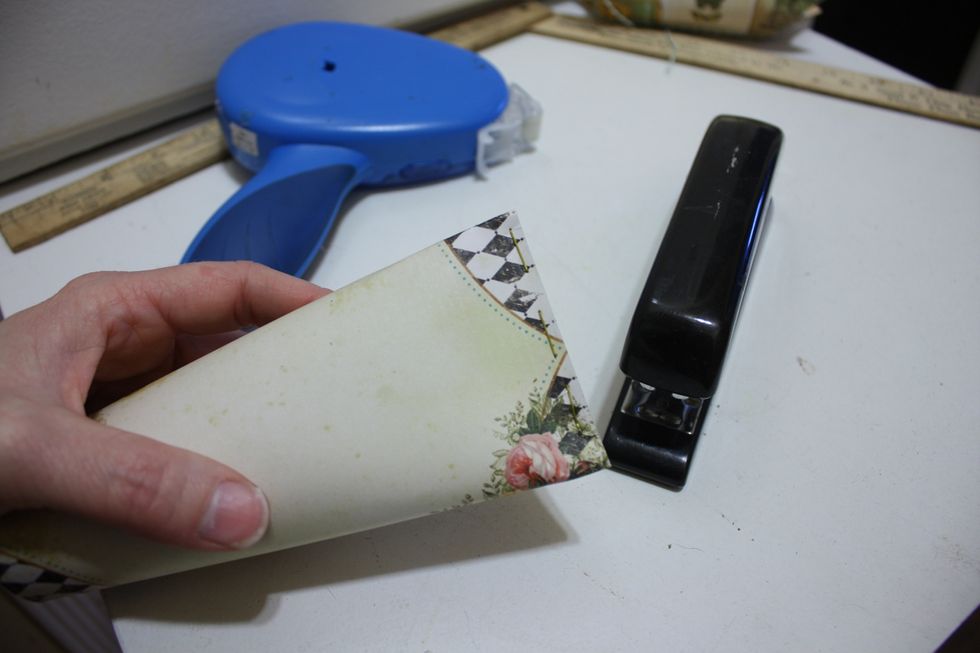 but this time when you fold in half, take a stapler and staple the bottom shut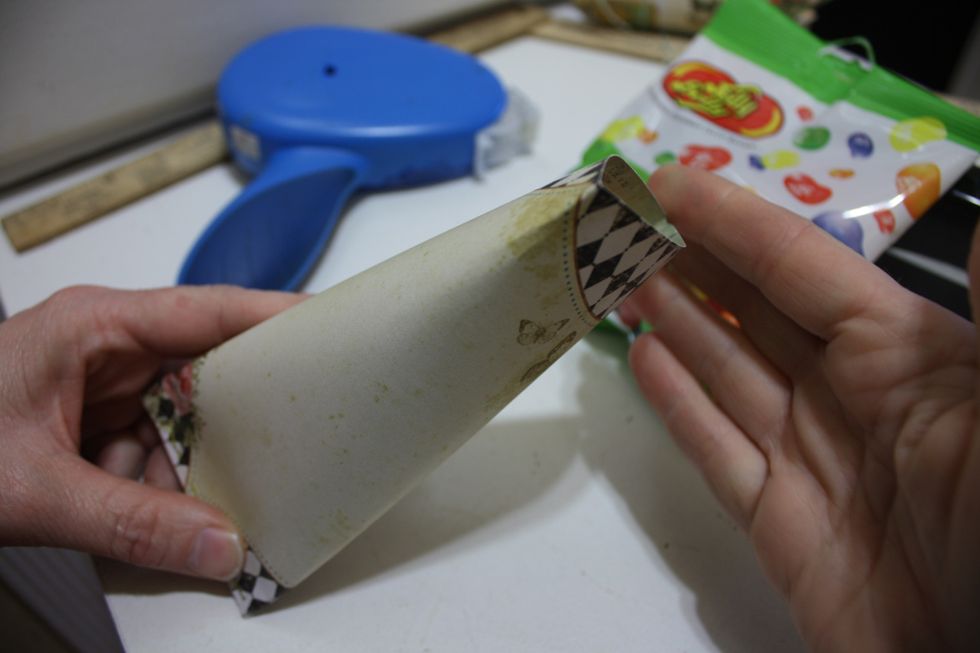 for the other side- add in any goodies then seal it up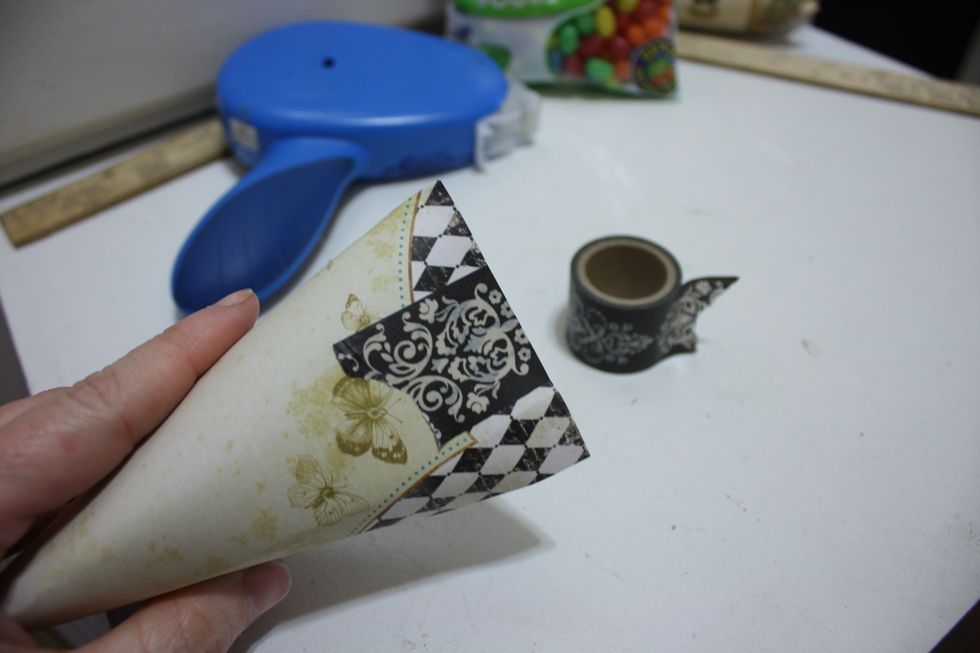 I like to use Washi tape for this step as it keeps people from having to pull out sharp staples!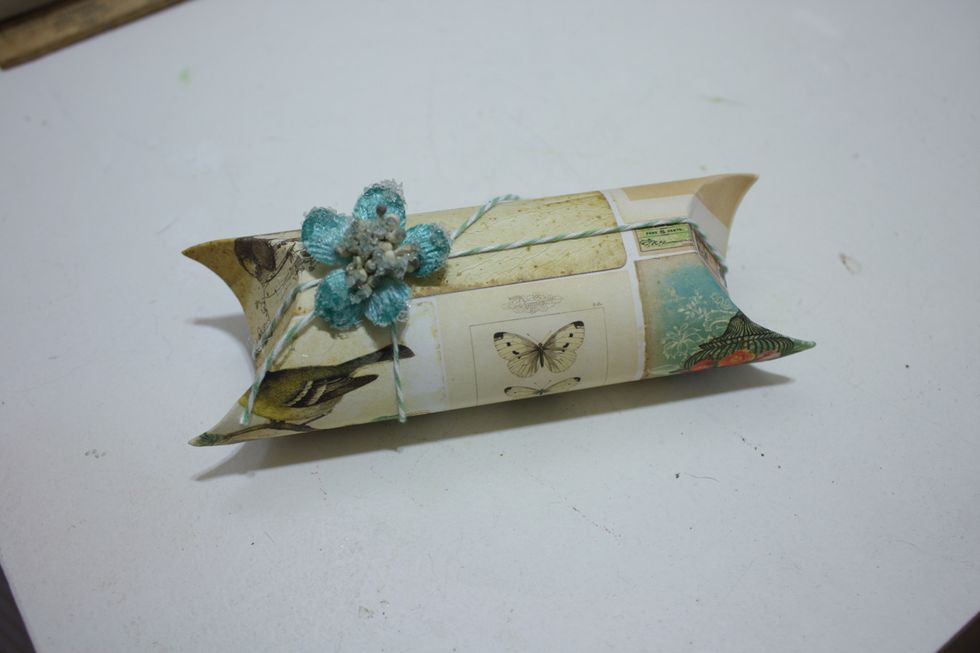 Now decorate! I just added a sweet little Petal Sugared Flower with some hot glue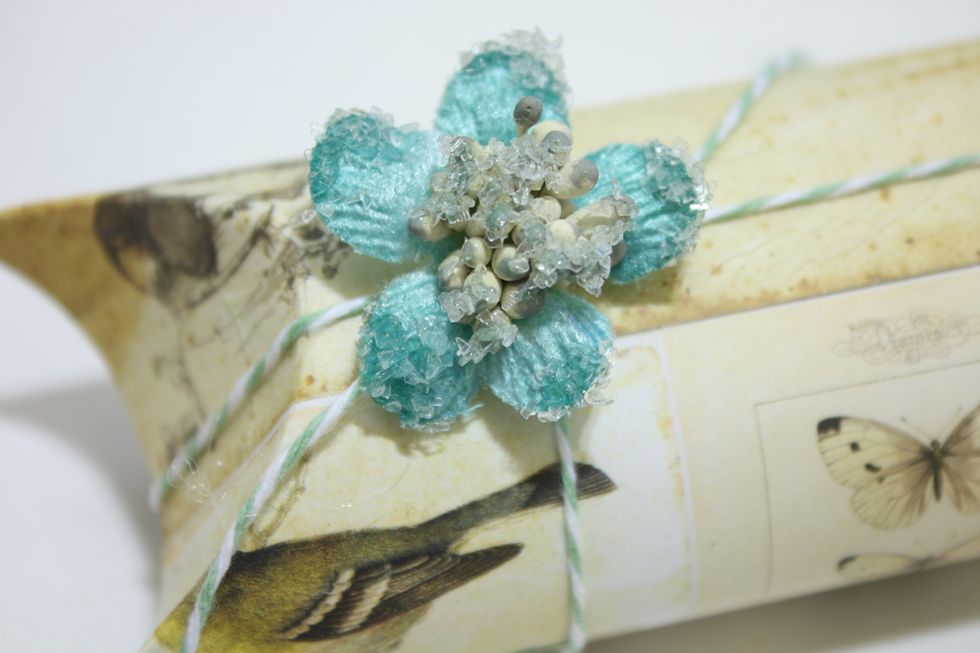 LOVE!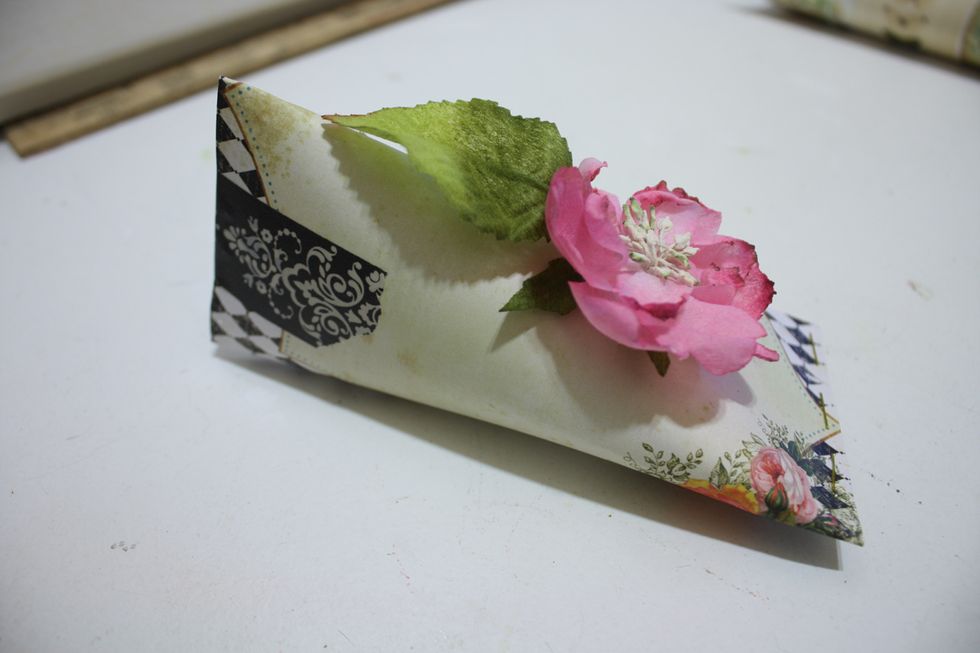 For this one I added a Petal Botanica Collections Blooms in Fuchsia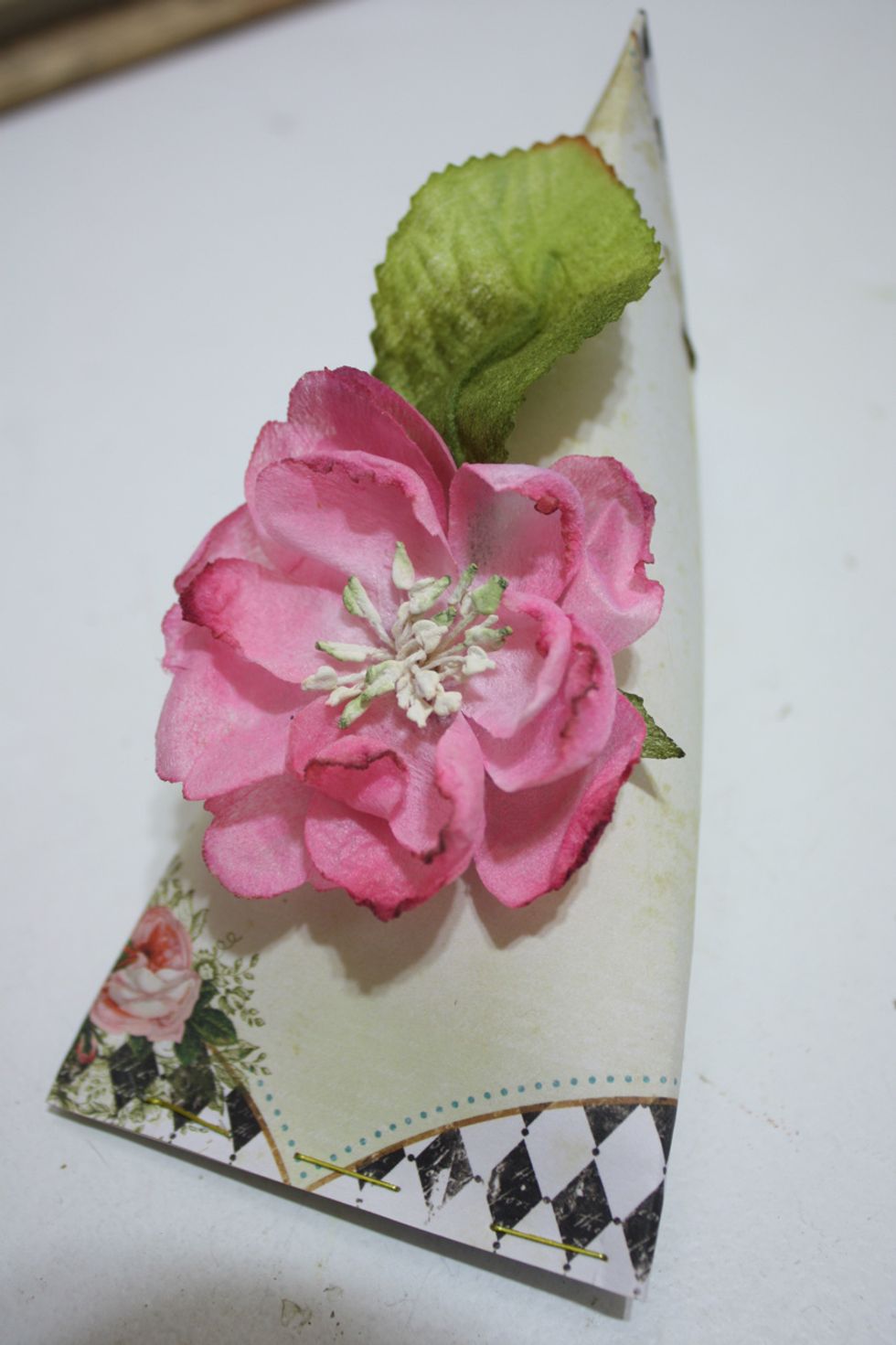 I used some gold staples for the closure for a little added detail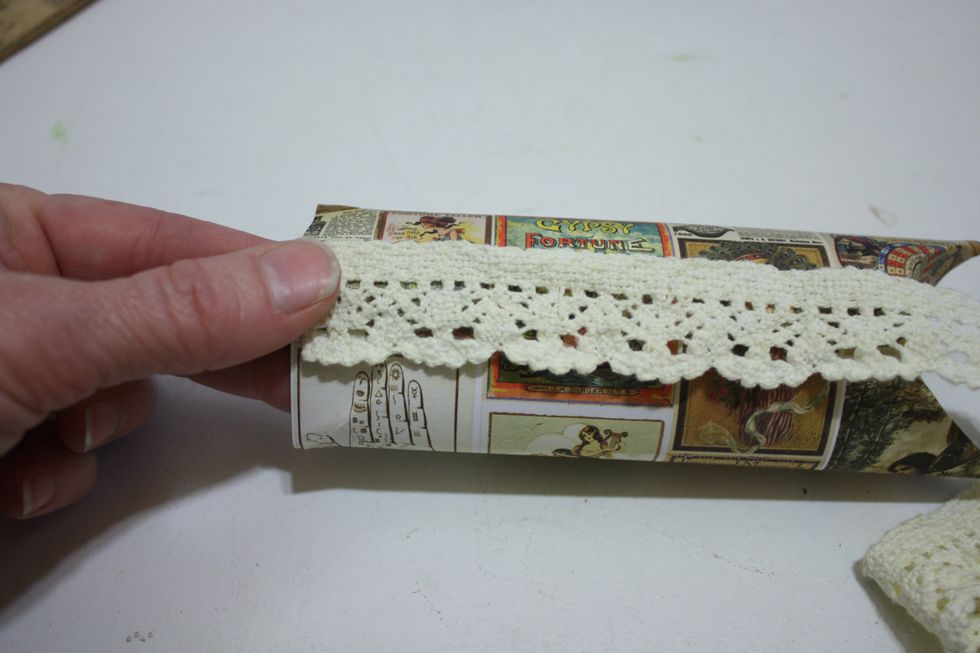 Another idea is to use some Petaloo Crocheted trim. To attach open one end- attach trim with hot glue, then wrap around to other side and glue again.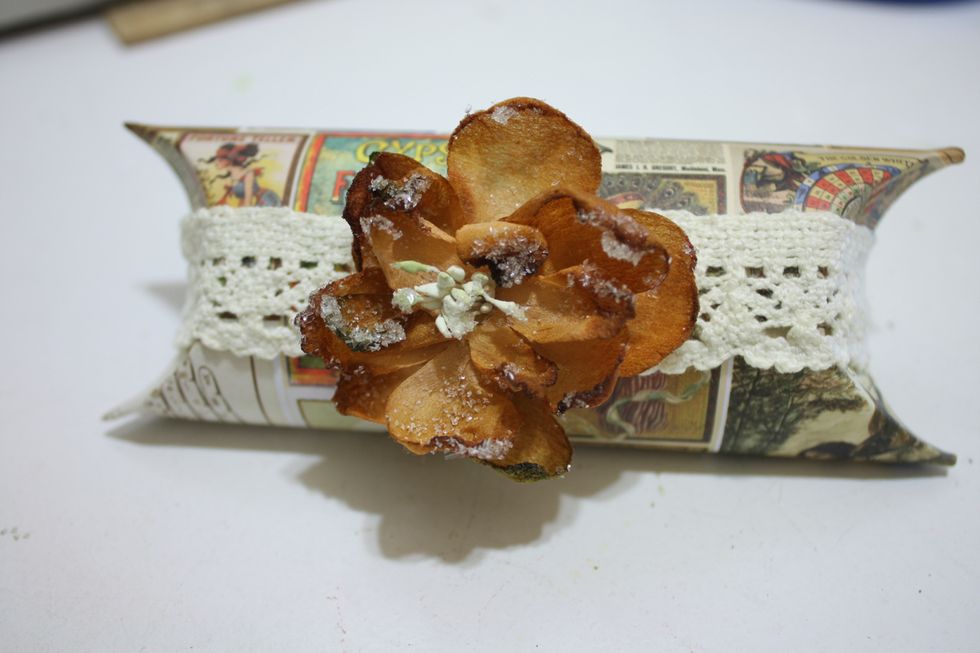 That enables you to close the party favor box back up. I finished this one off with sugared blooms in mocha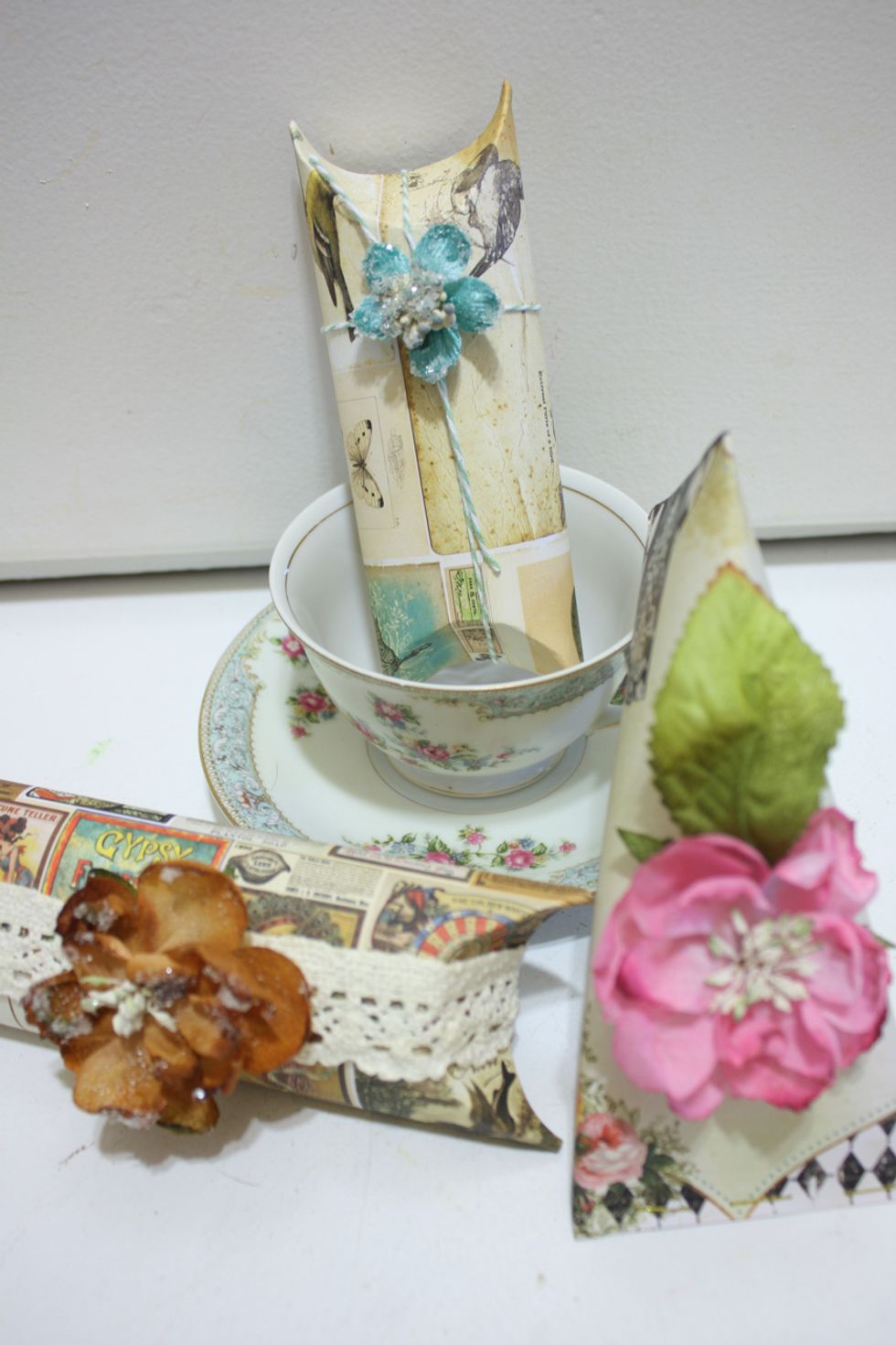 so cute for your next party. They can also hold gift cards for just a one off gift!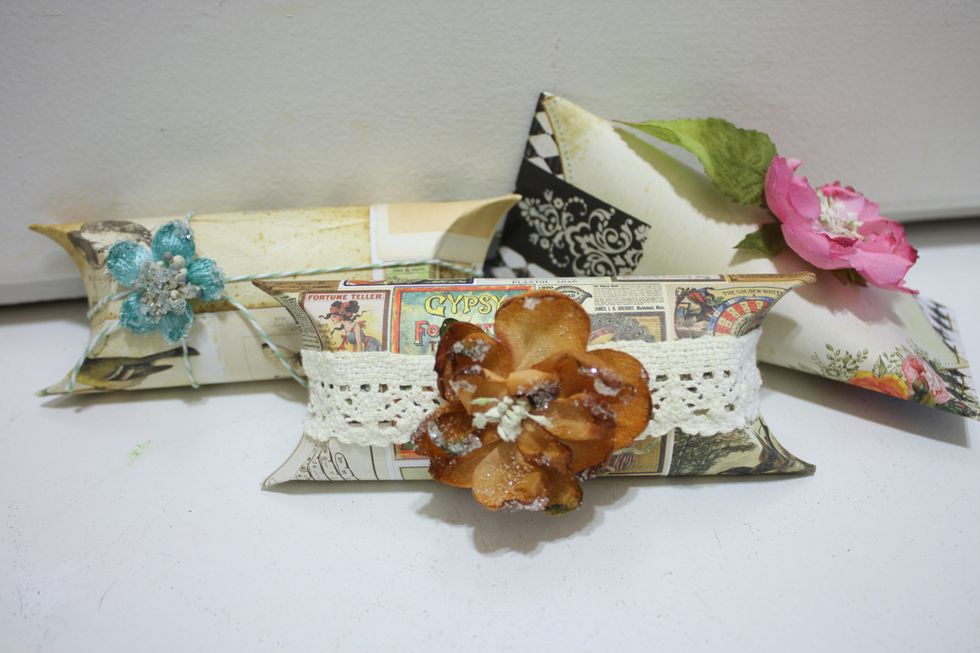 I am a designer for Petaloo flowers available all over the internet! Visit their blog at http://www.petaloo.typepad.com or my blog at http://inmyblueroom.blogspot.com
Petaloo Flowers
Xyron Tape Runner
Hot Glue
Marion Smith 6x6 Paper pad
Petaloo Trims