Very easy beef and veggie dish, just make the packet and bake.
160
This is easy NOT fast. Total time is about 2 hours, but once you've done the prep, you don't have to do anything except wait for it to finish cooking.
I've chosen to use sweet potato and onions here, but any veggie that's good in a stew or braise will work. Just slice to 1/2" thick or less.
As for seasonings, you can get creative or use something as simple as an onion soup packet. I'm using soy sauce and Worcestershire sauce for the liquid, but you can use wine, etc. or just water.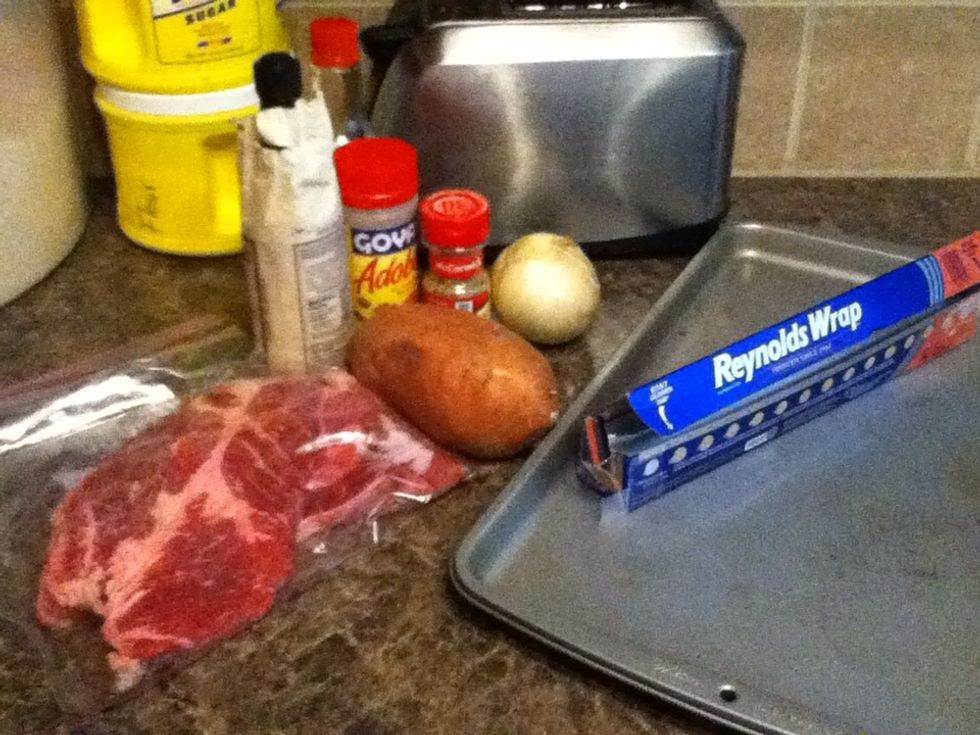 Get your stuff together, here I'm doing two packets with a roughly 12-16 oz steak in each. I'm also using a sheet pan in case the foil rips or leaks, it's optional. Preheat oven to 350 F.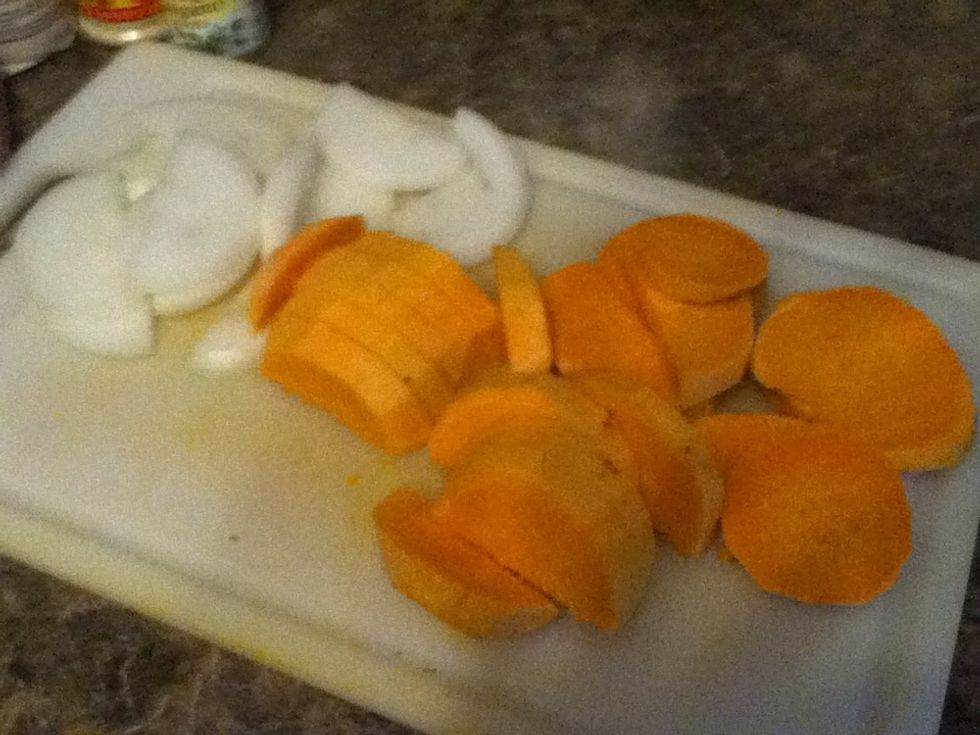 Prep vegetables. This is enough for two packets (3-4 people).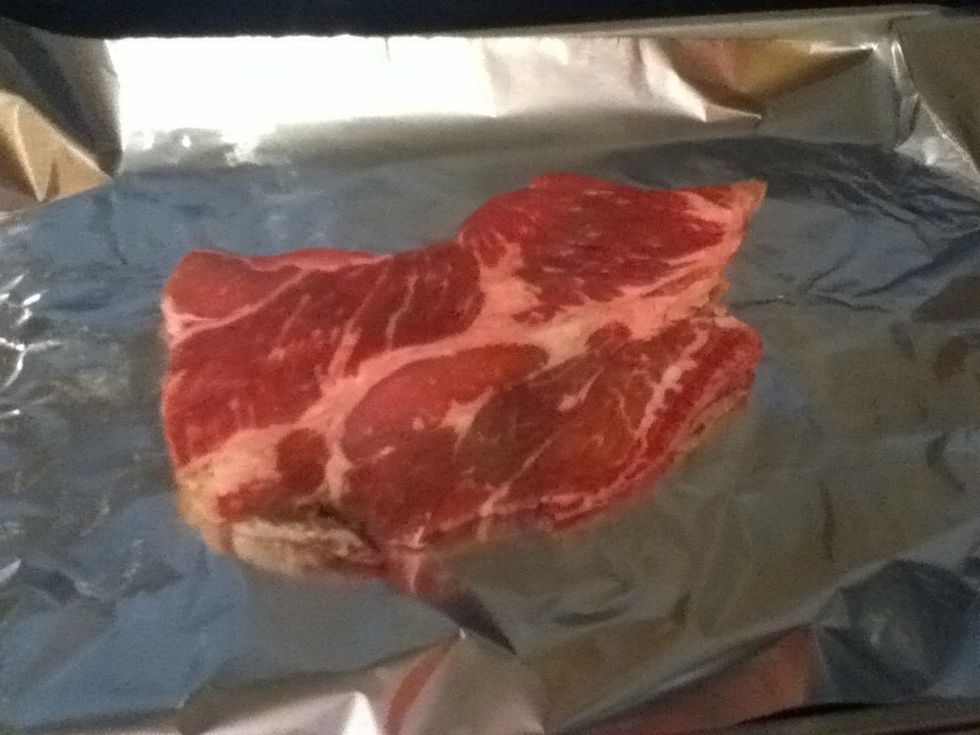 Tear a piece of foil about twice the size of the steak.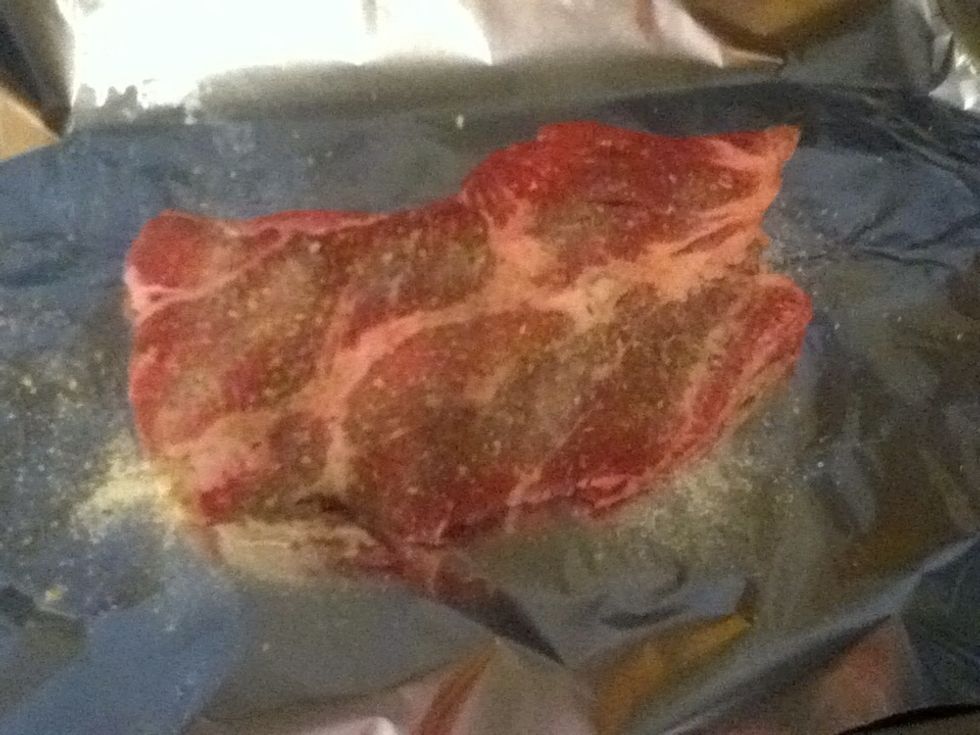 Season meat.
Add veggies.
Top with liquid.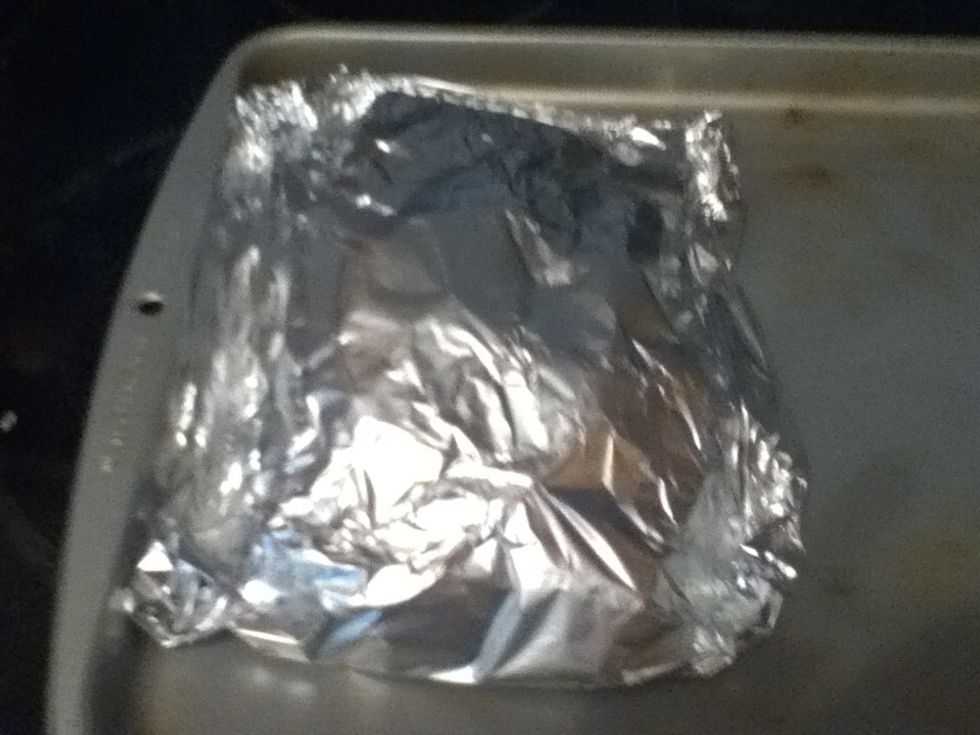 Fold up first lengthwise and then rolling up the sides to make a sealed packet and put it in the oven for 90 minutes to two hours.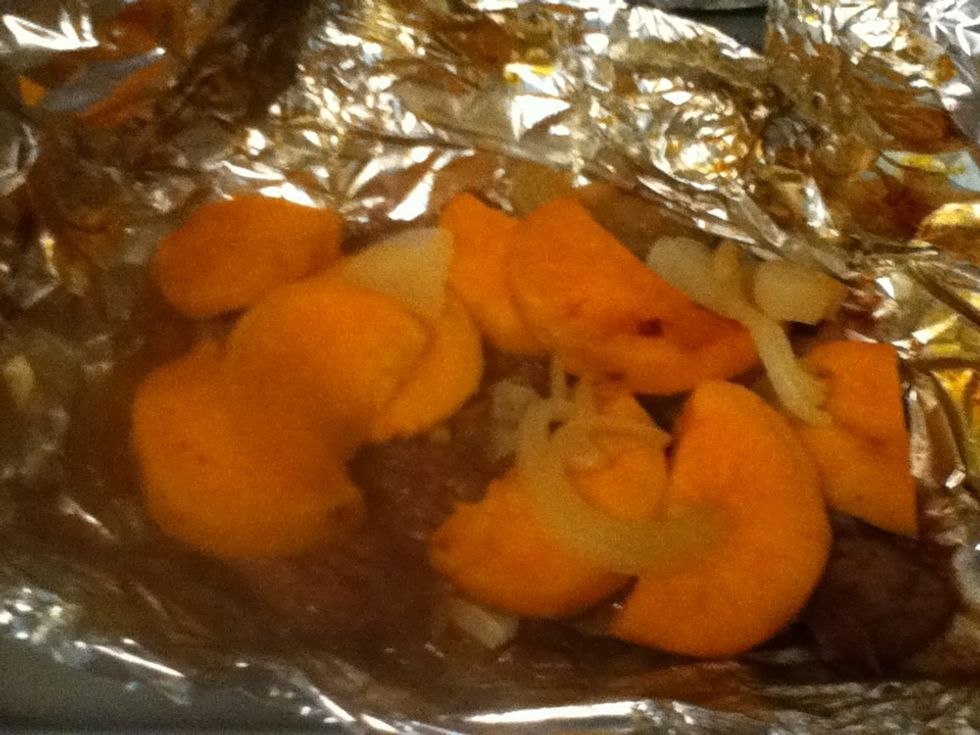 Let packet rest for a few minutes before opening it and devouring the contents.
It should all be fork tender if done correctly.
Chuck steak(s) 1/2" thick (1 per packet)
Vegetables (1 cup per packet)
Seasoning of choice
2 Tbsp liquid per packet
Aluminium foil