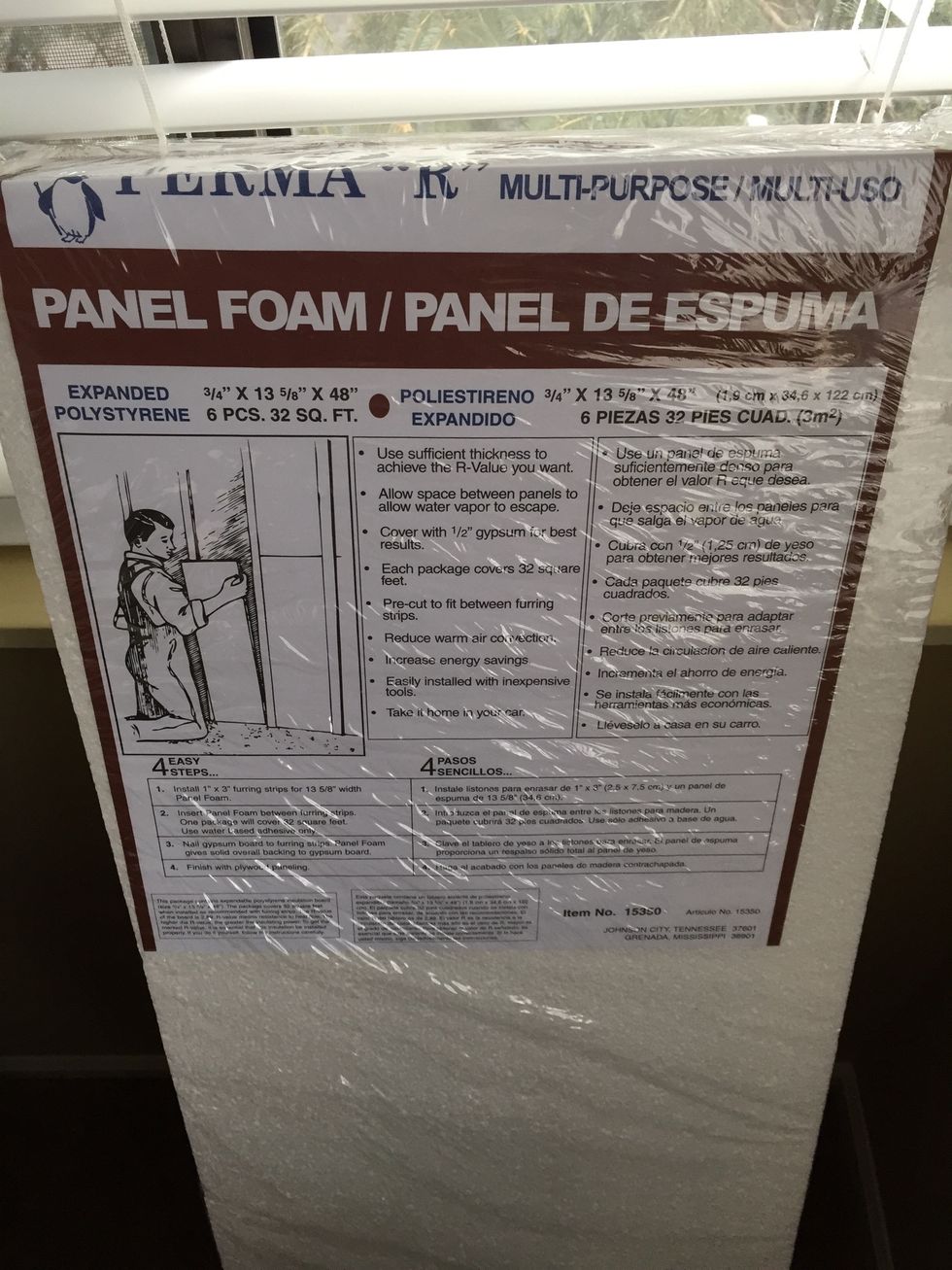 These are available at Lowes. You get 6 sheets for about $9 when not on sale. I was lucky to score these for $6 and have enough to make 4 valences!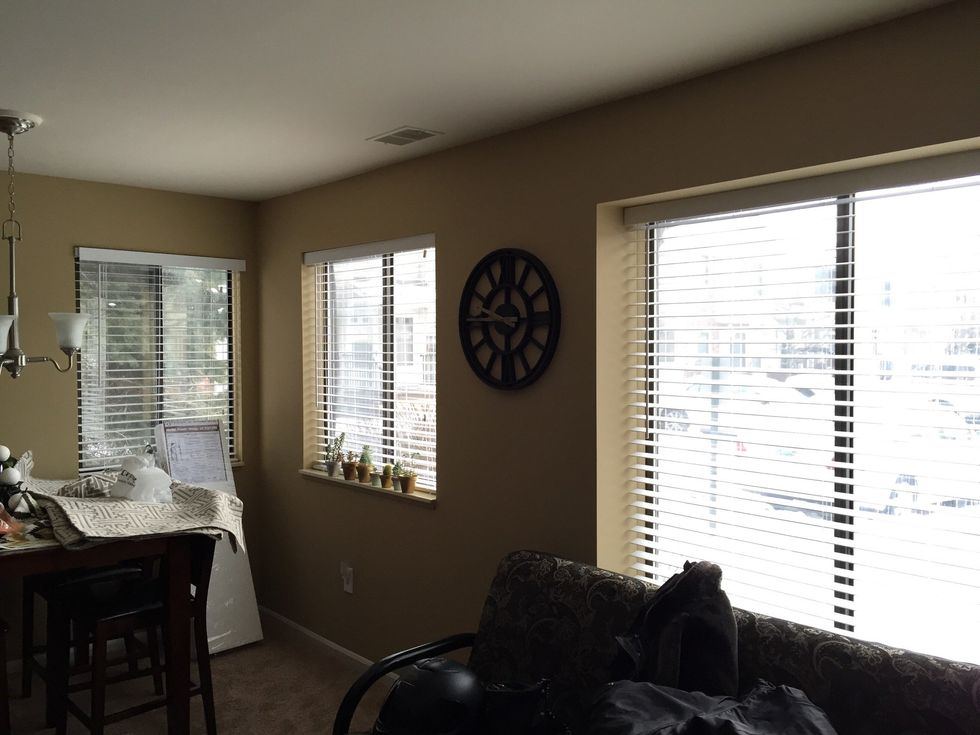 Our blah living area begging for some style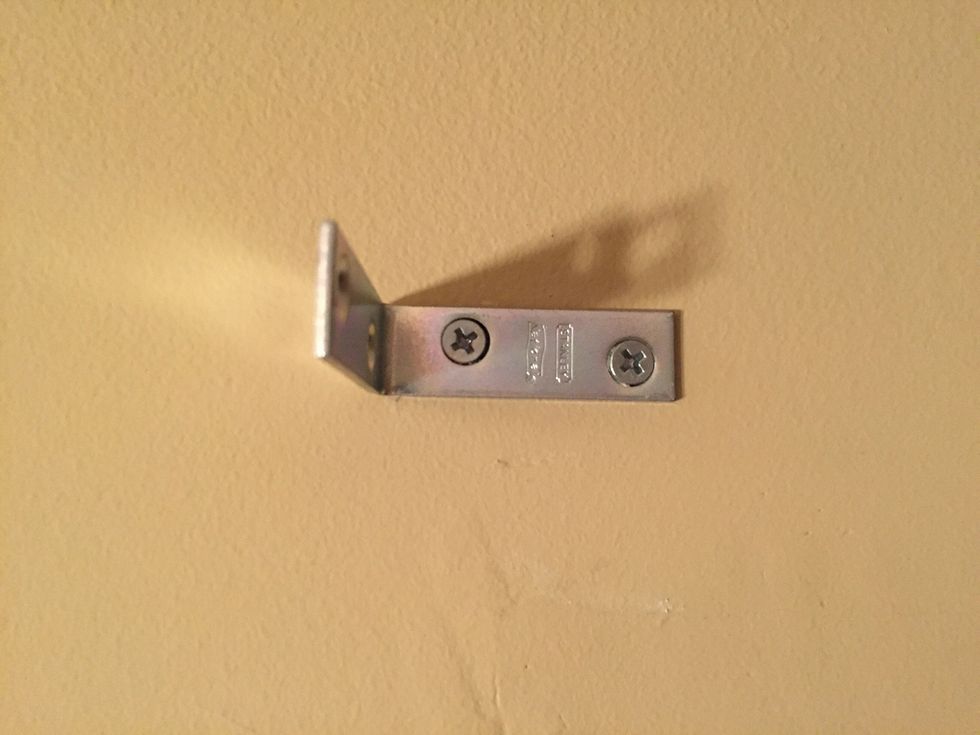 Mount L Brackets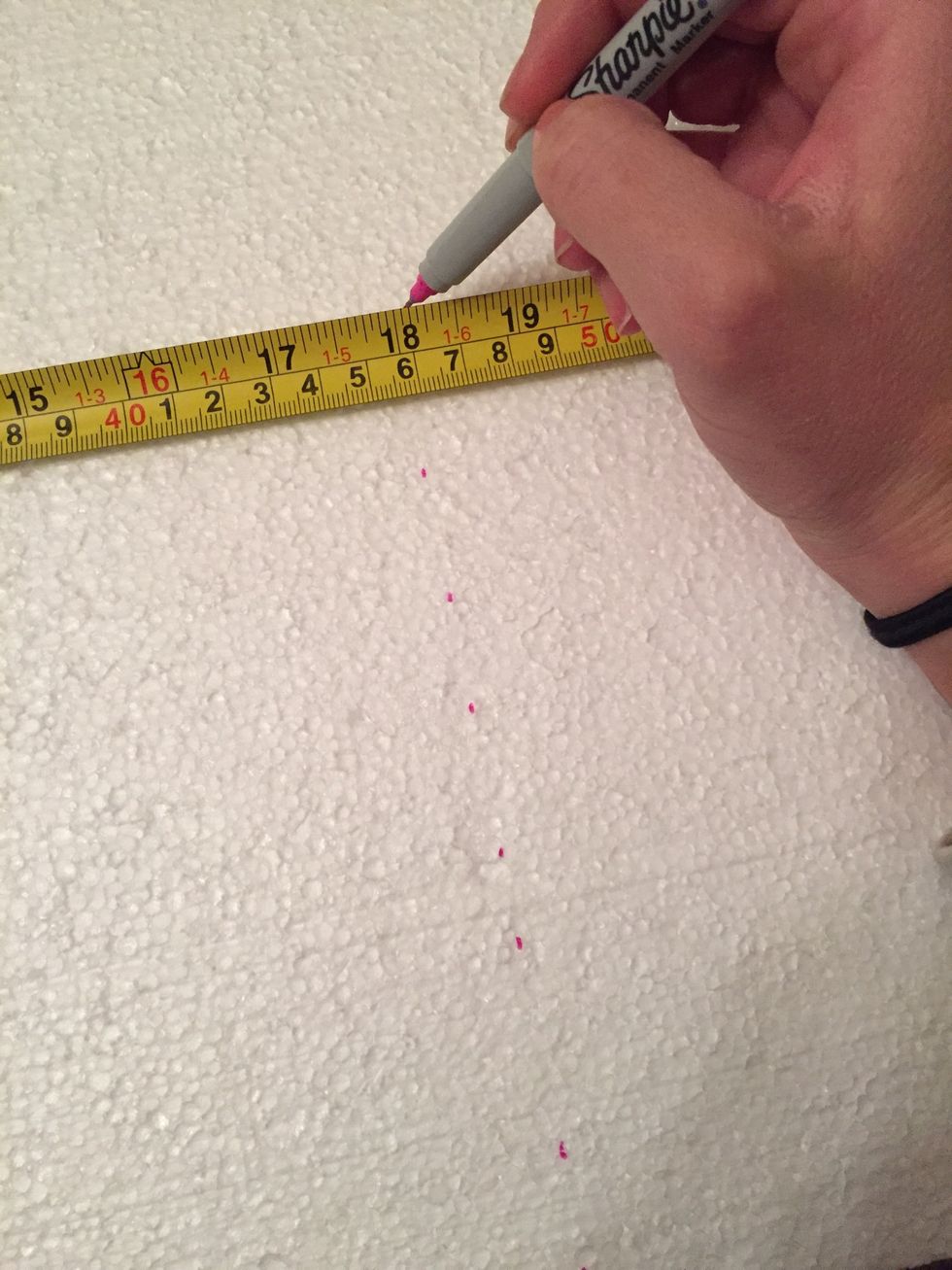 Measure the distance between both brackets- measuring from the outsides. Mark your board ensuring a straight cut.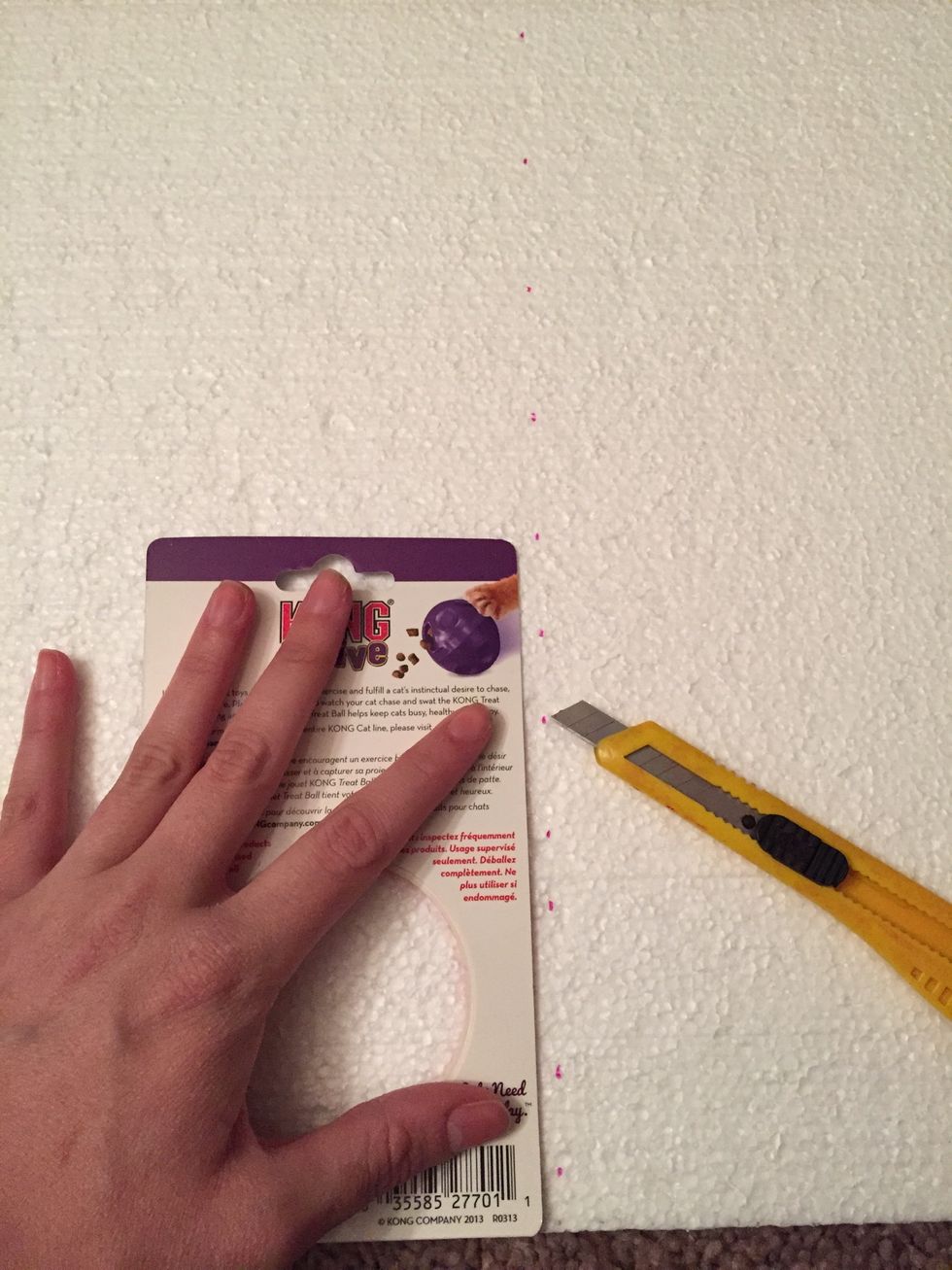 Use a metal ruler and push your box knife into the board. Sawing shreds the material into pieces. It's all about being straight with these boards... And yes, I improvised on the ruler.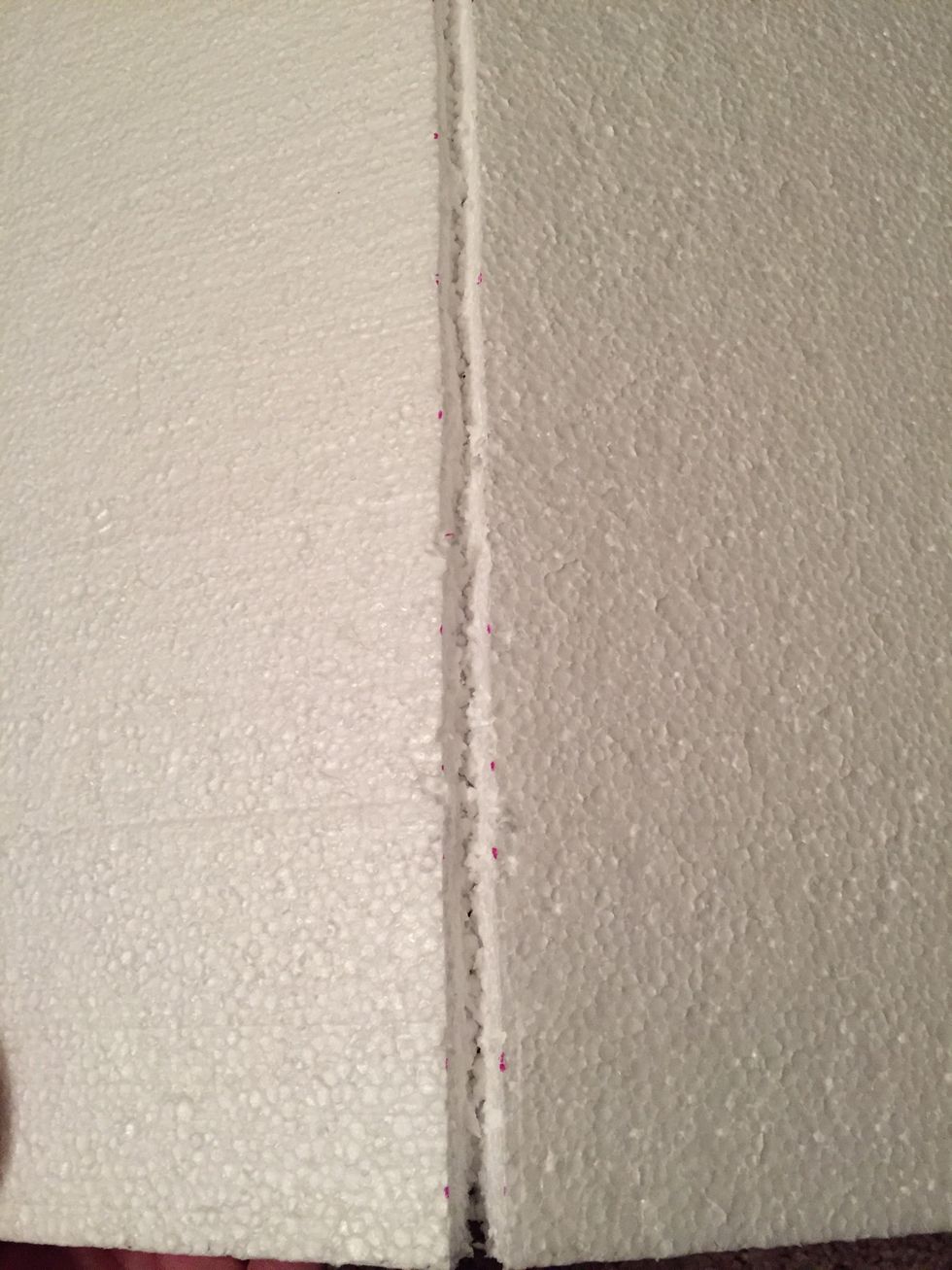 Once you've cut the board, you should be able to snap the board in half at this point!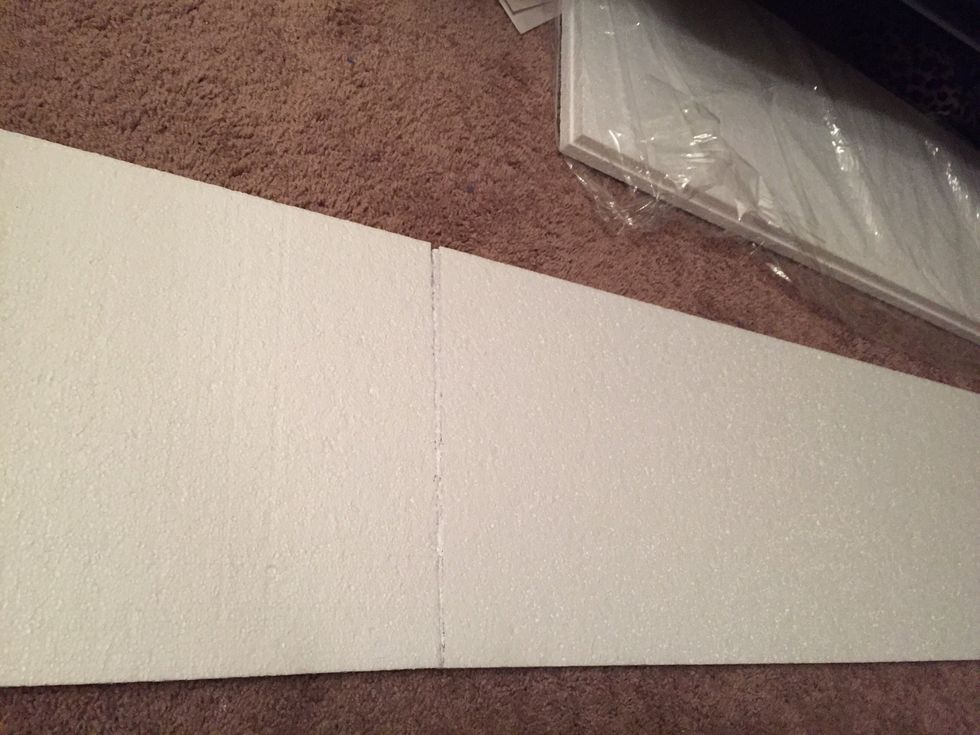 Since my largest window is bigger than the length of the boards I'll have to glue them together.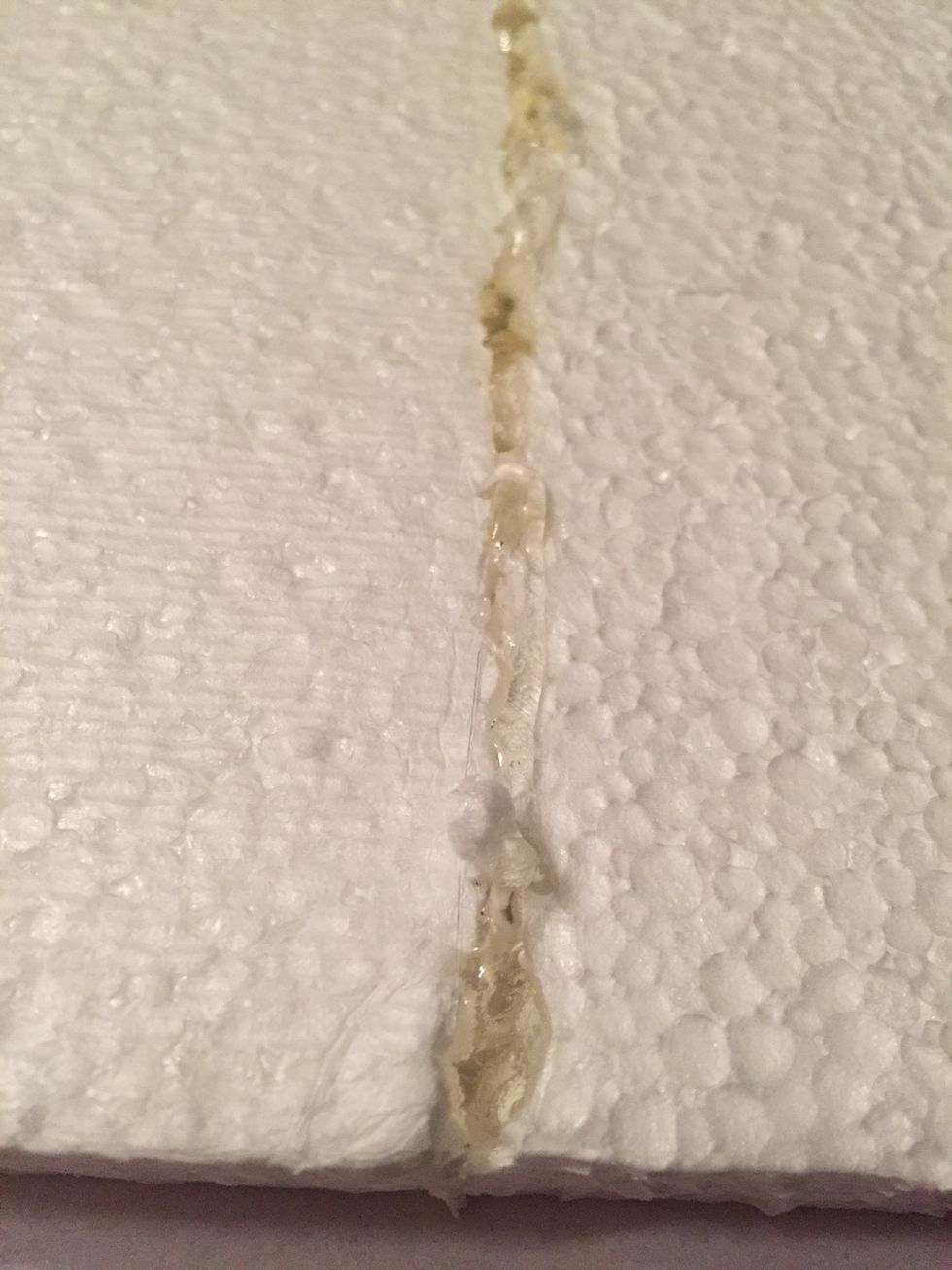 Hot glue the two pieces (if necessary). The styrofoam will melt, but don't worry, you'll get a better bond between the pieces. Add another layer of hot glue on top of the gap as well, and on back.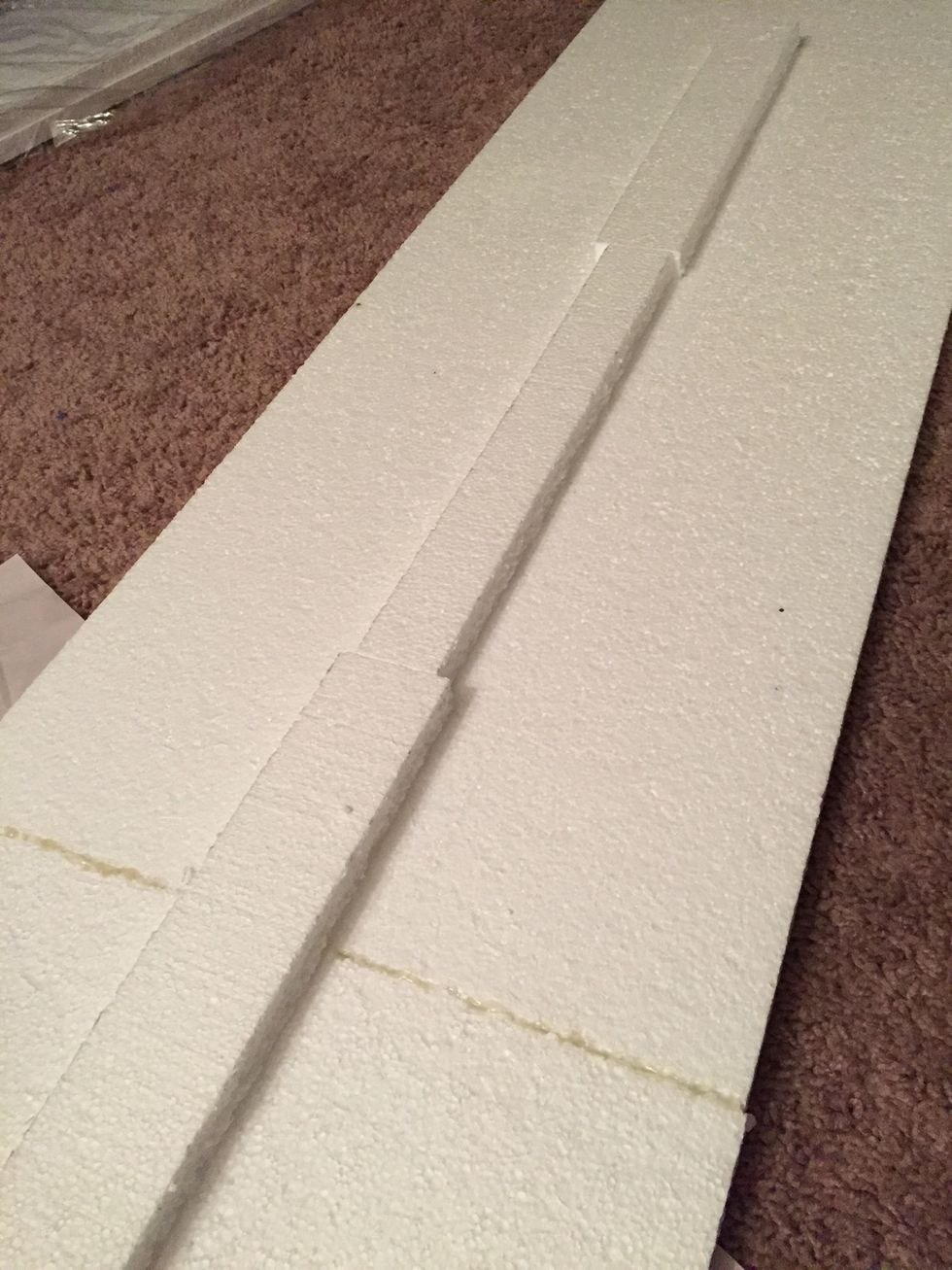 I had extra pieces laying around from other valences. My window is big and needs extra support to prevent sagging. Hot glue a strip in the center of your board for support if you have a large window.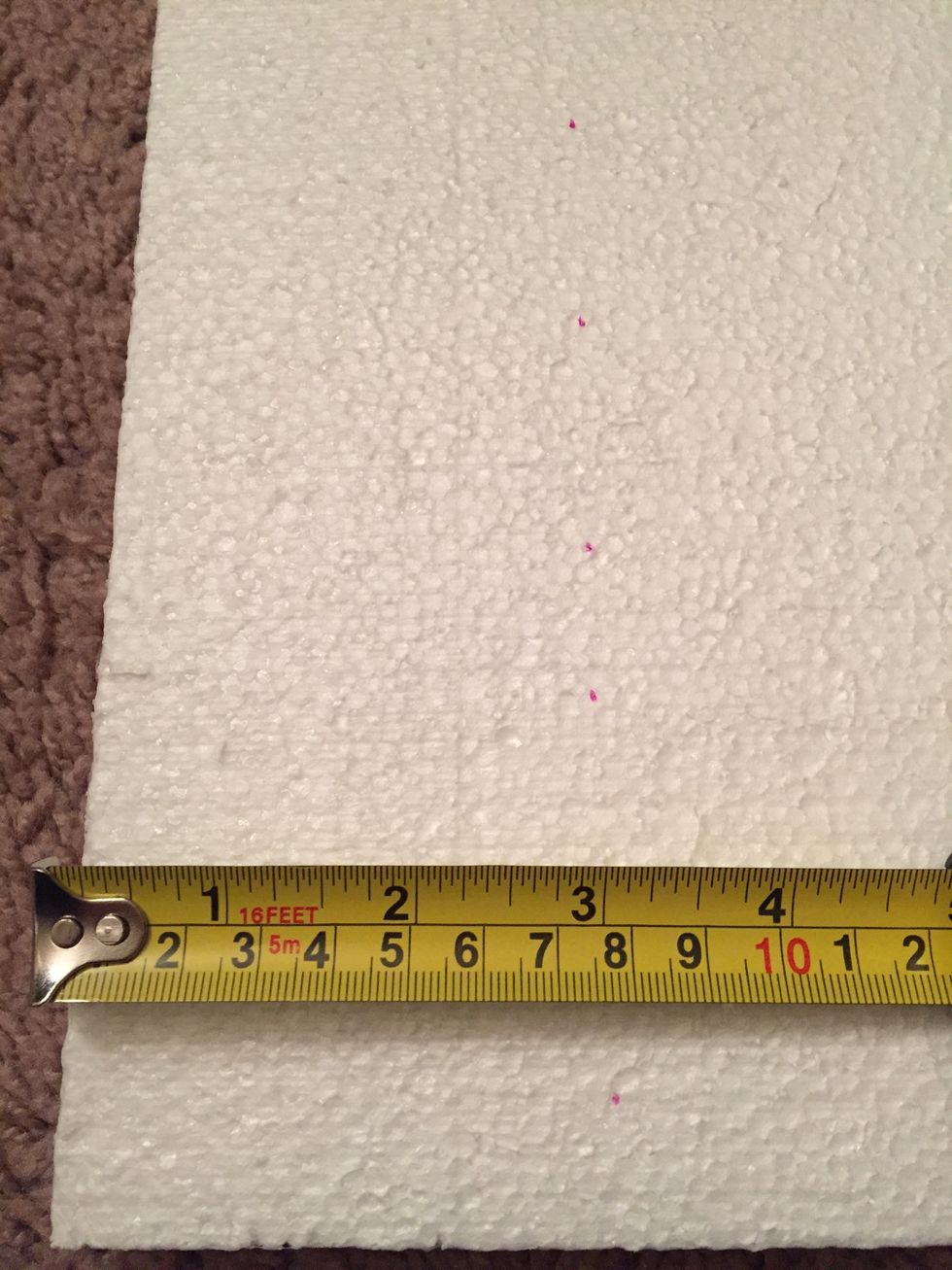 You'll need to cut another two 3" pieces- these will be the sides of your valence.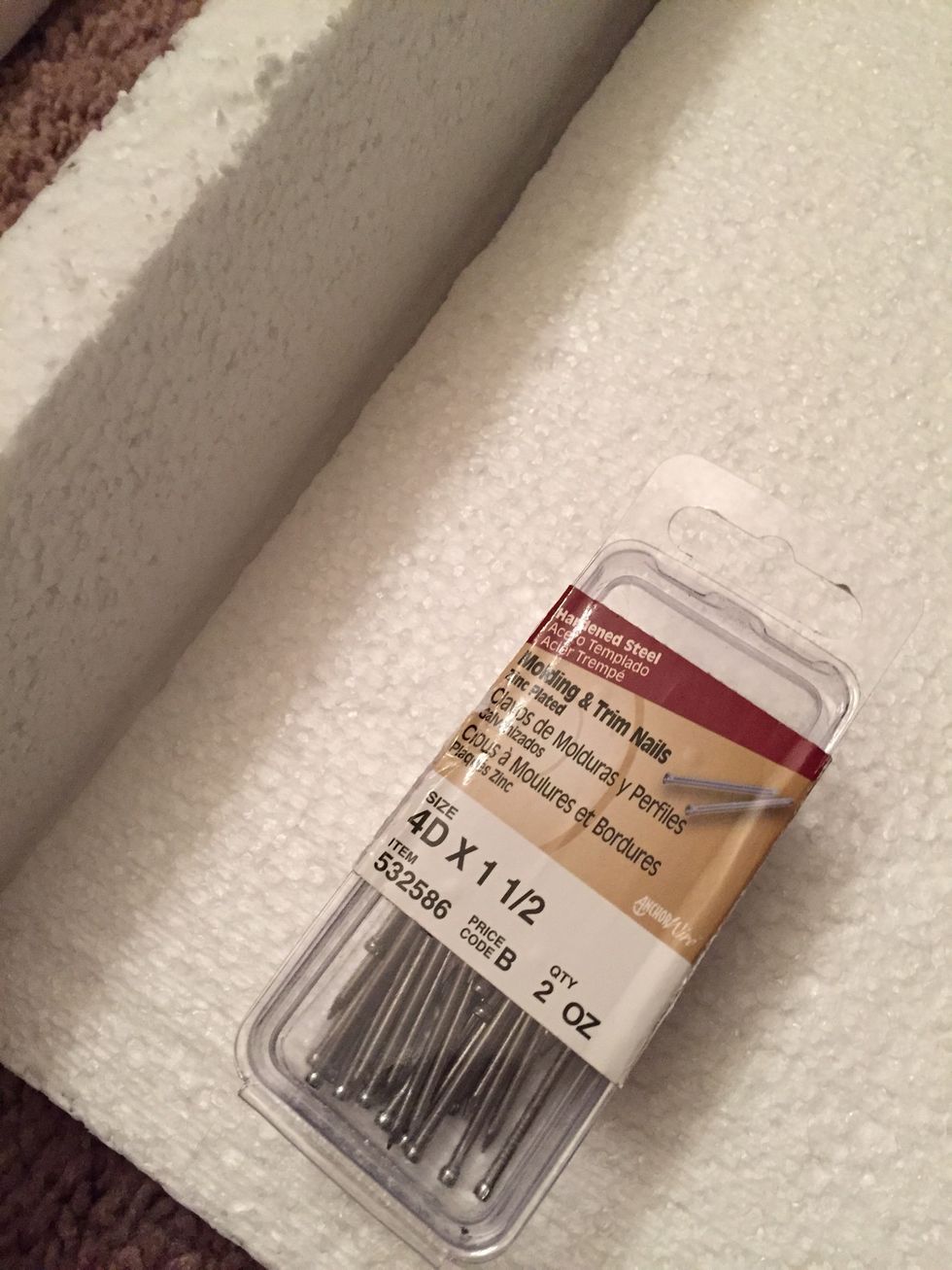 Grab your finishing nails and simply press the nails into the side panel.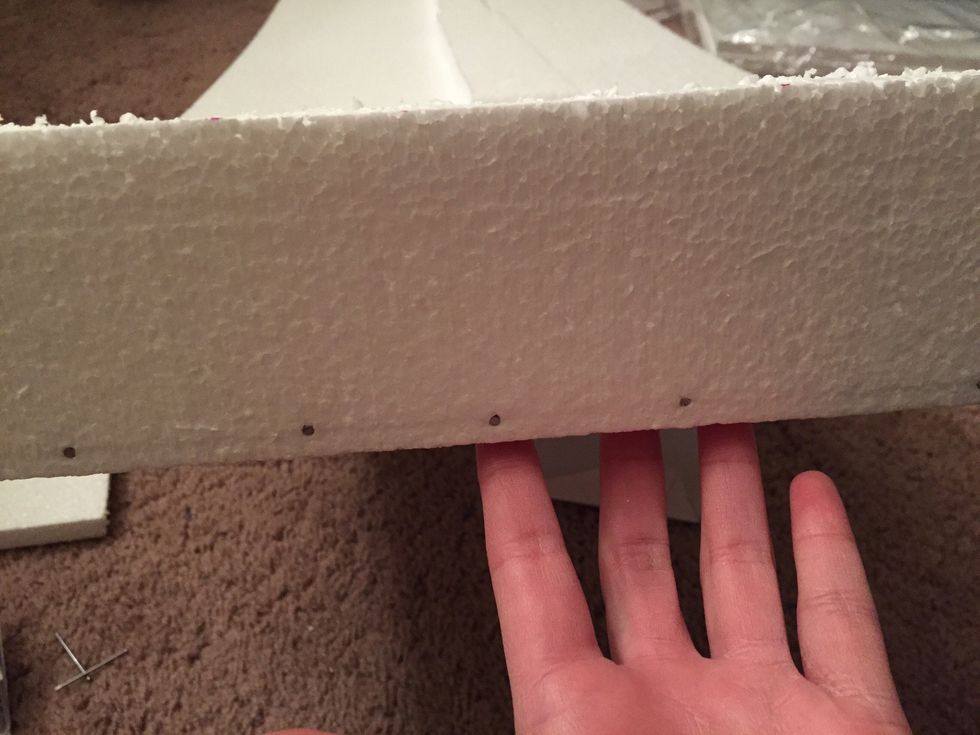 They're easy to put in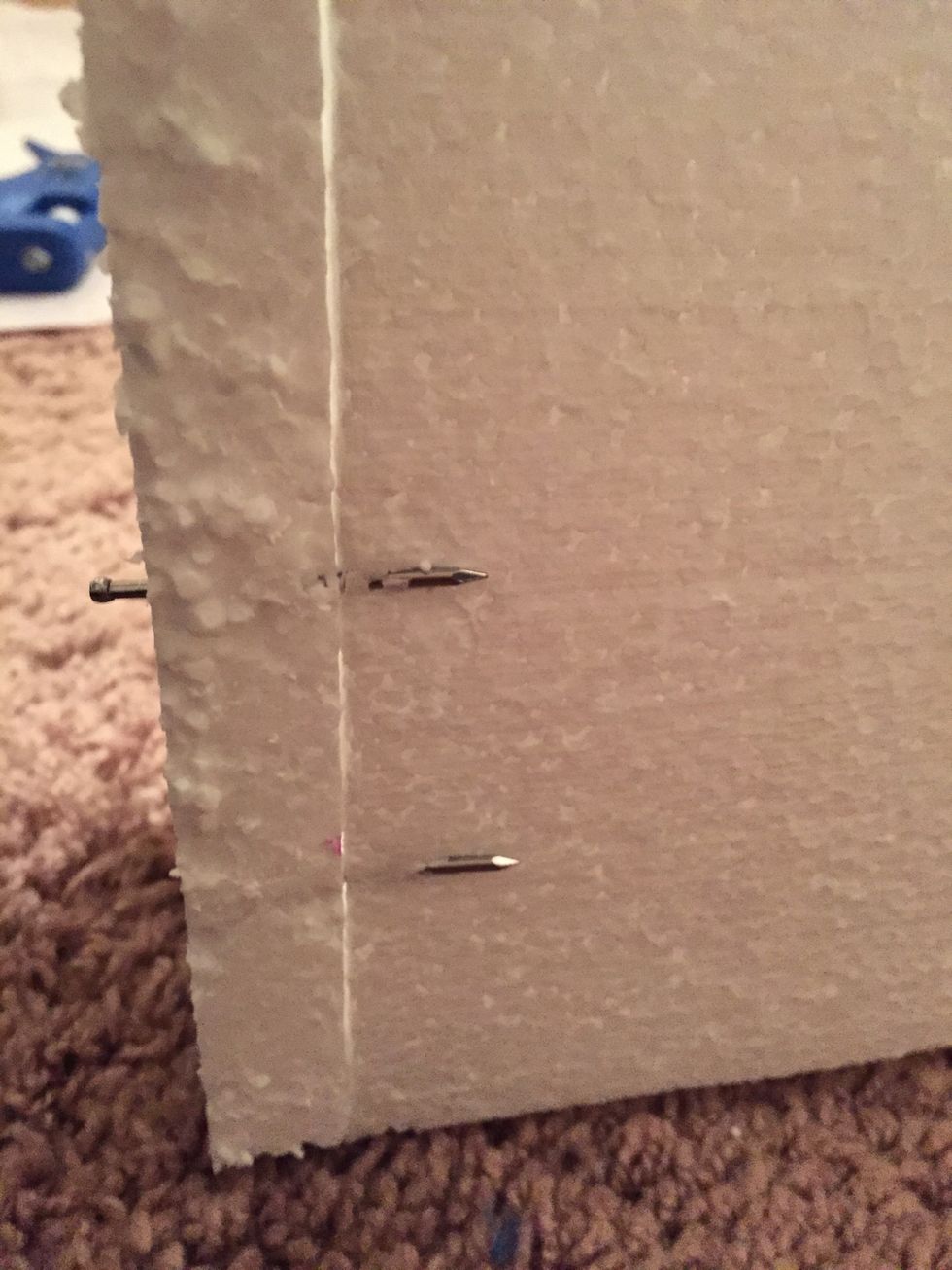 Just make sure that when this happens, and it will. Remove the nail and place them somewhere else in the board to hold the two pieces together.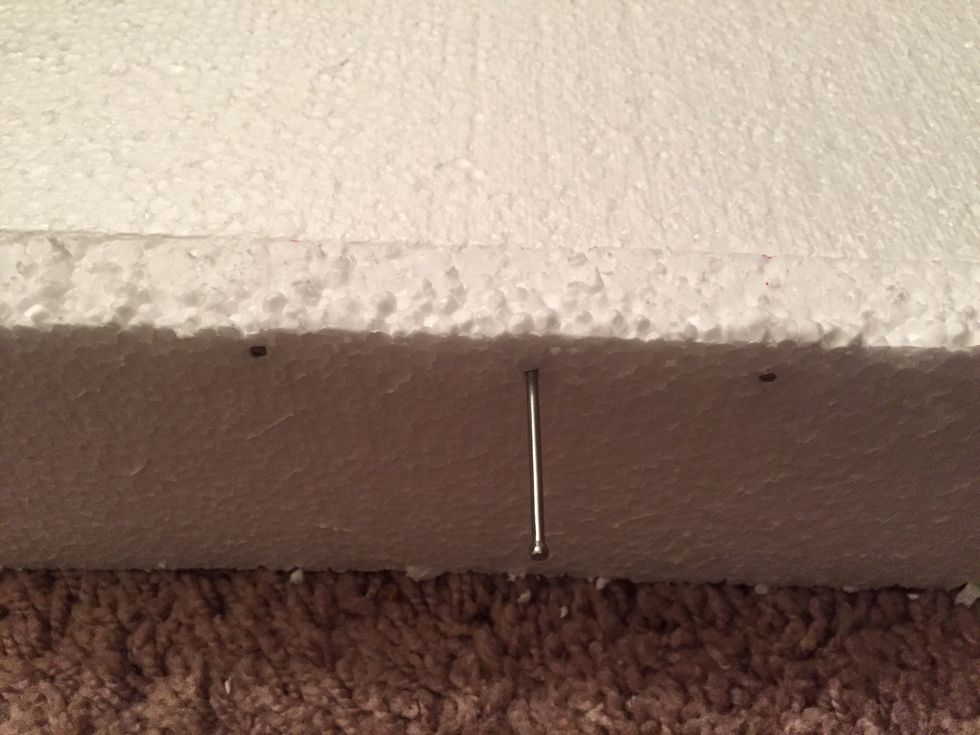 Remember, your adding these side panels as if you are adding length to valence, which you are, but it will all play out in the end.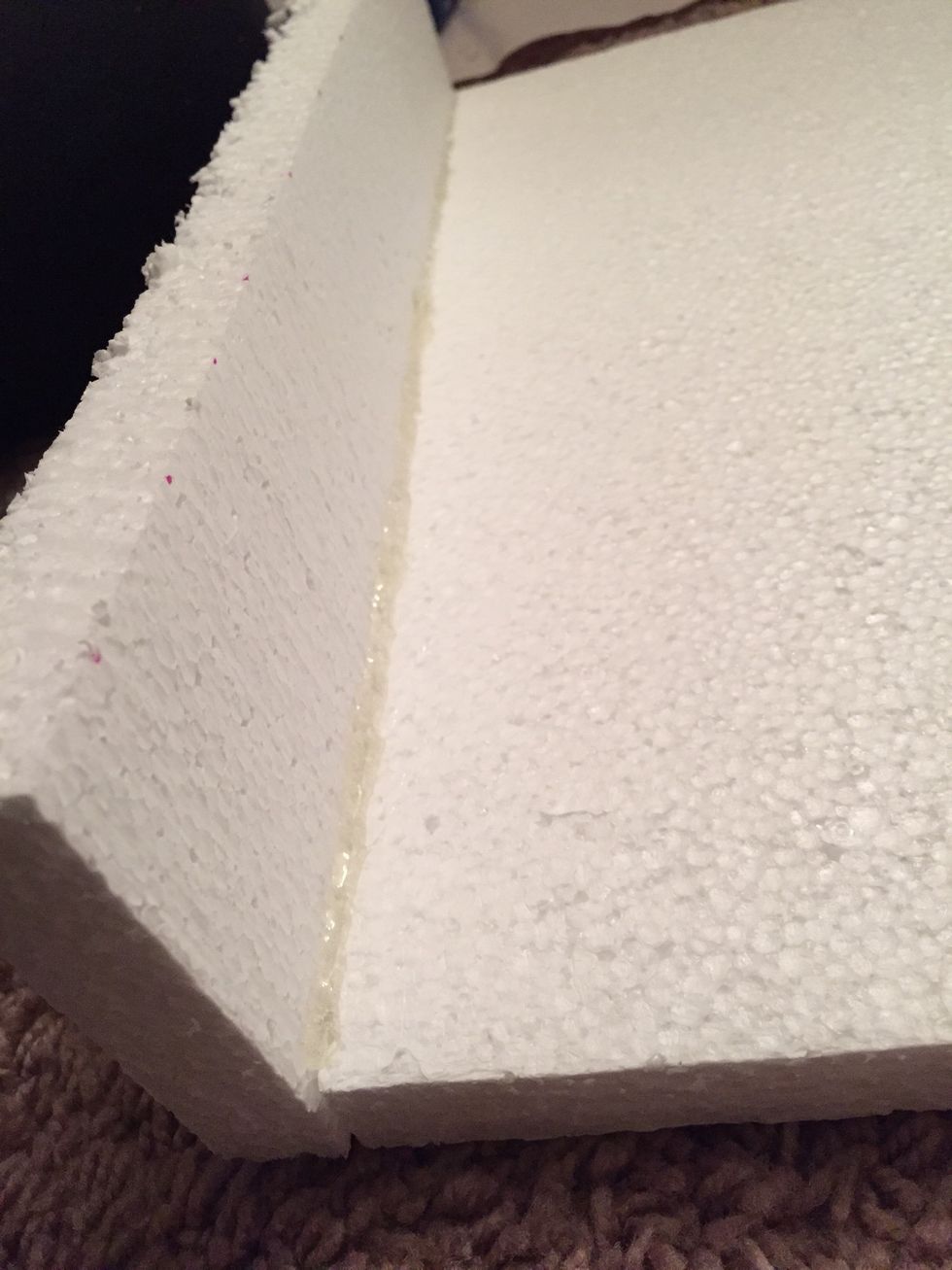 This is optional, my other valences were smaller than the actual length of the precut boards and didn't need this, but add if you want the extra support. Once nailed, add a strip of hot glue.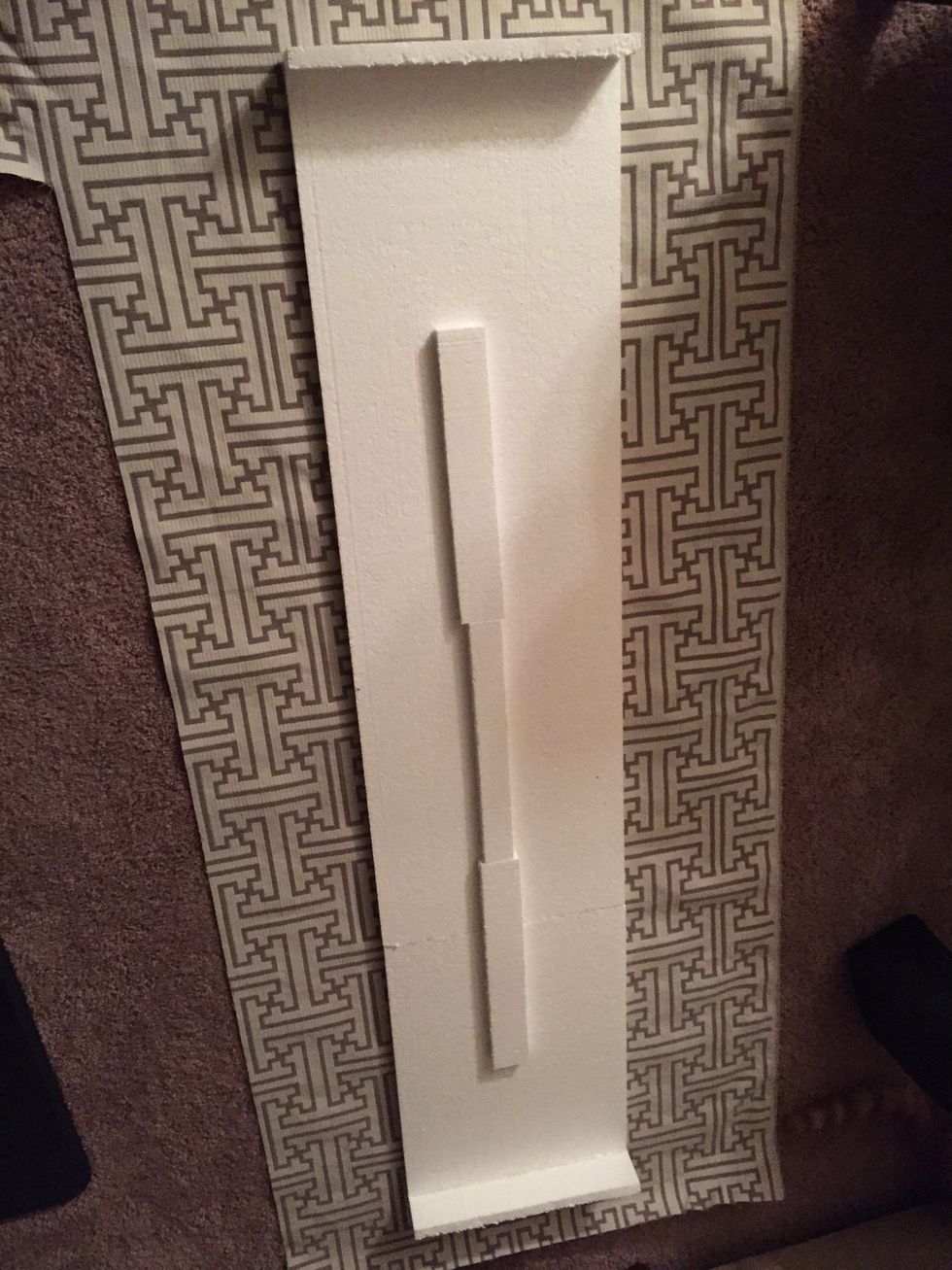 The valence is done, now it's time for fabric. You want your fabric to wrap around the board. My length is 59.75" add another 6" on each side to wrap around the back of the side panels.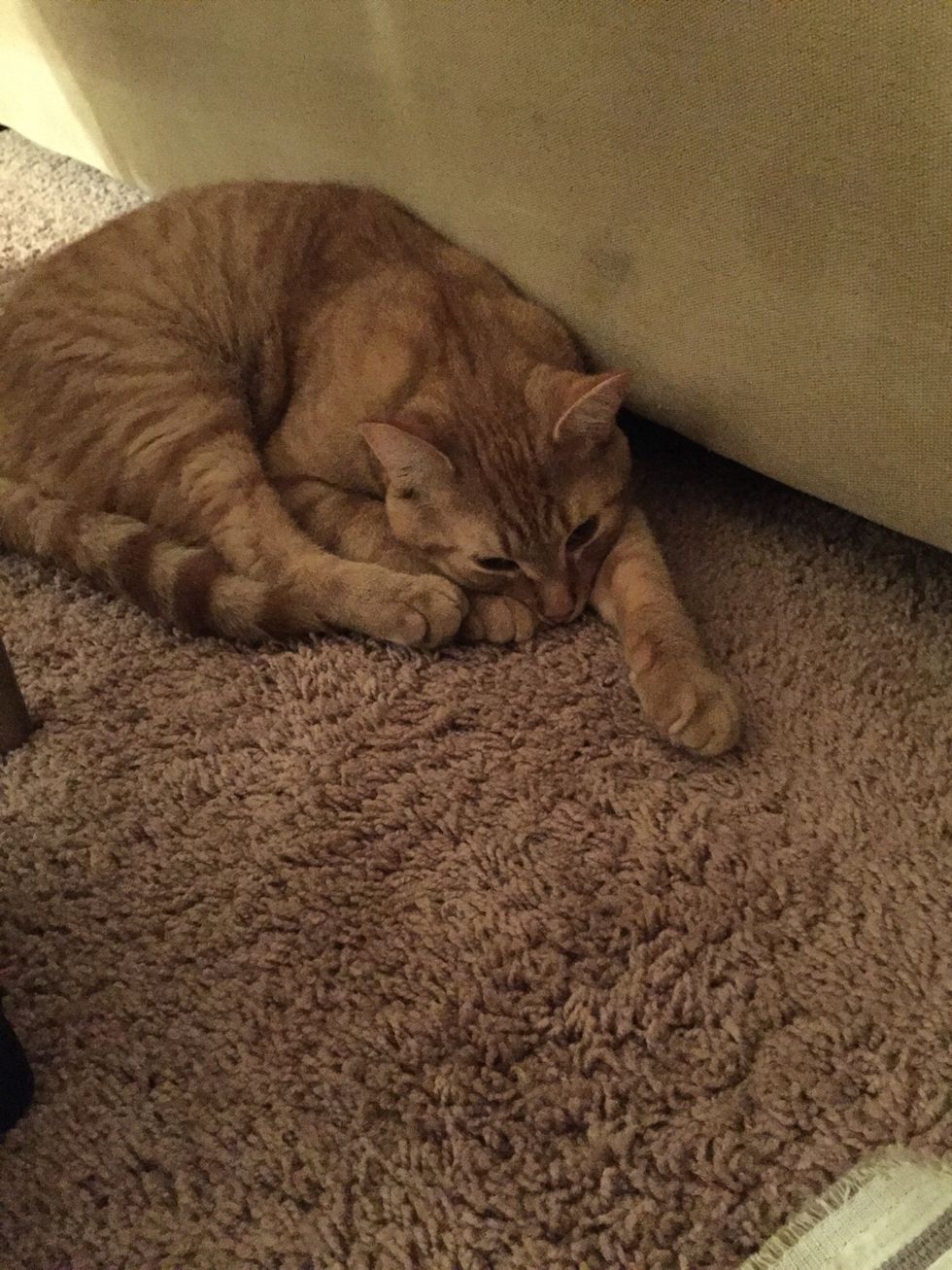 I was being supervised making sure the job was done right!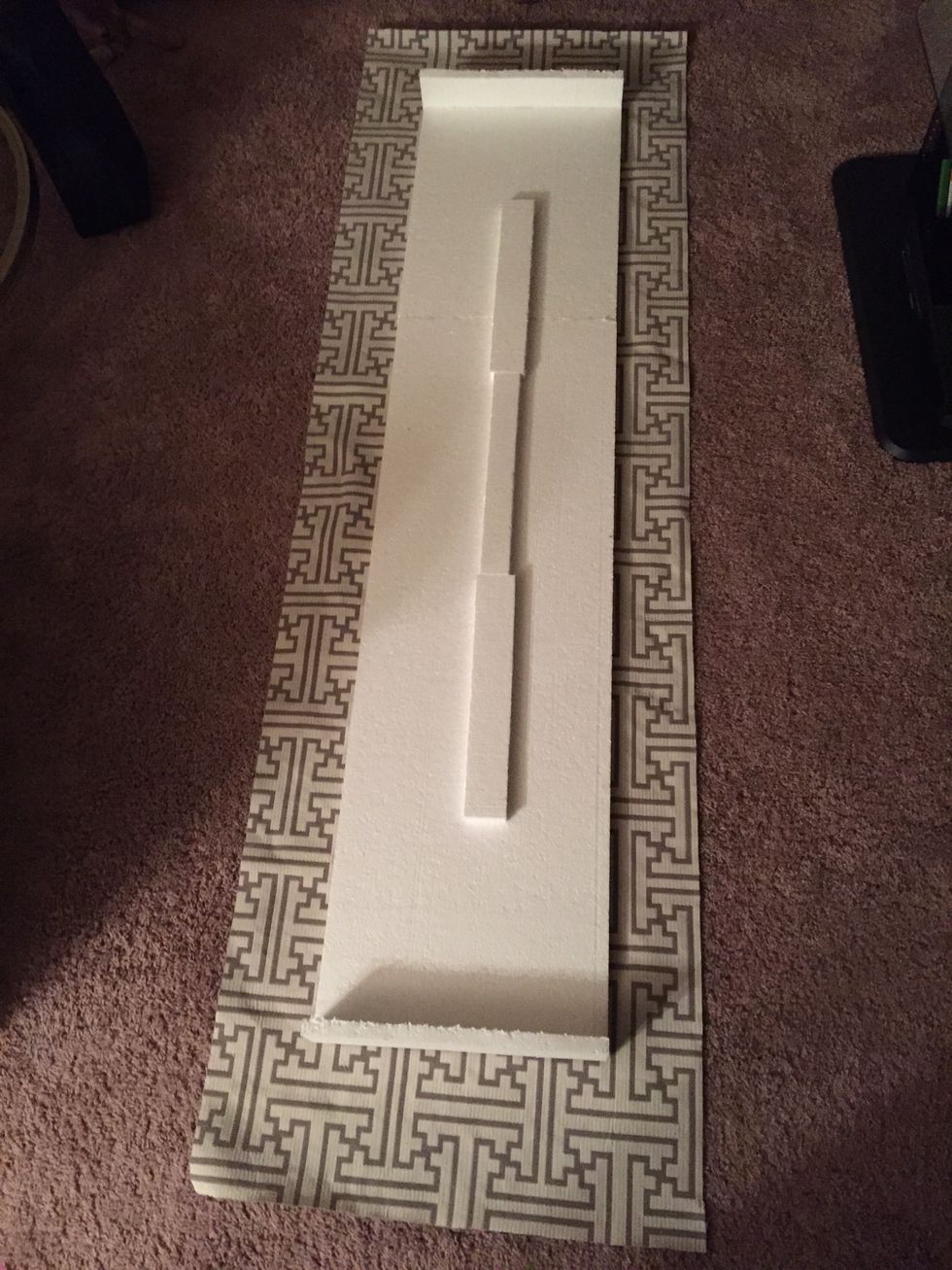 Fabric is cut and ready to be wrapped and pinned!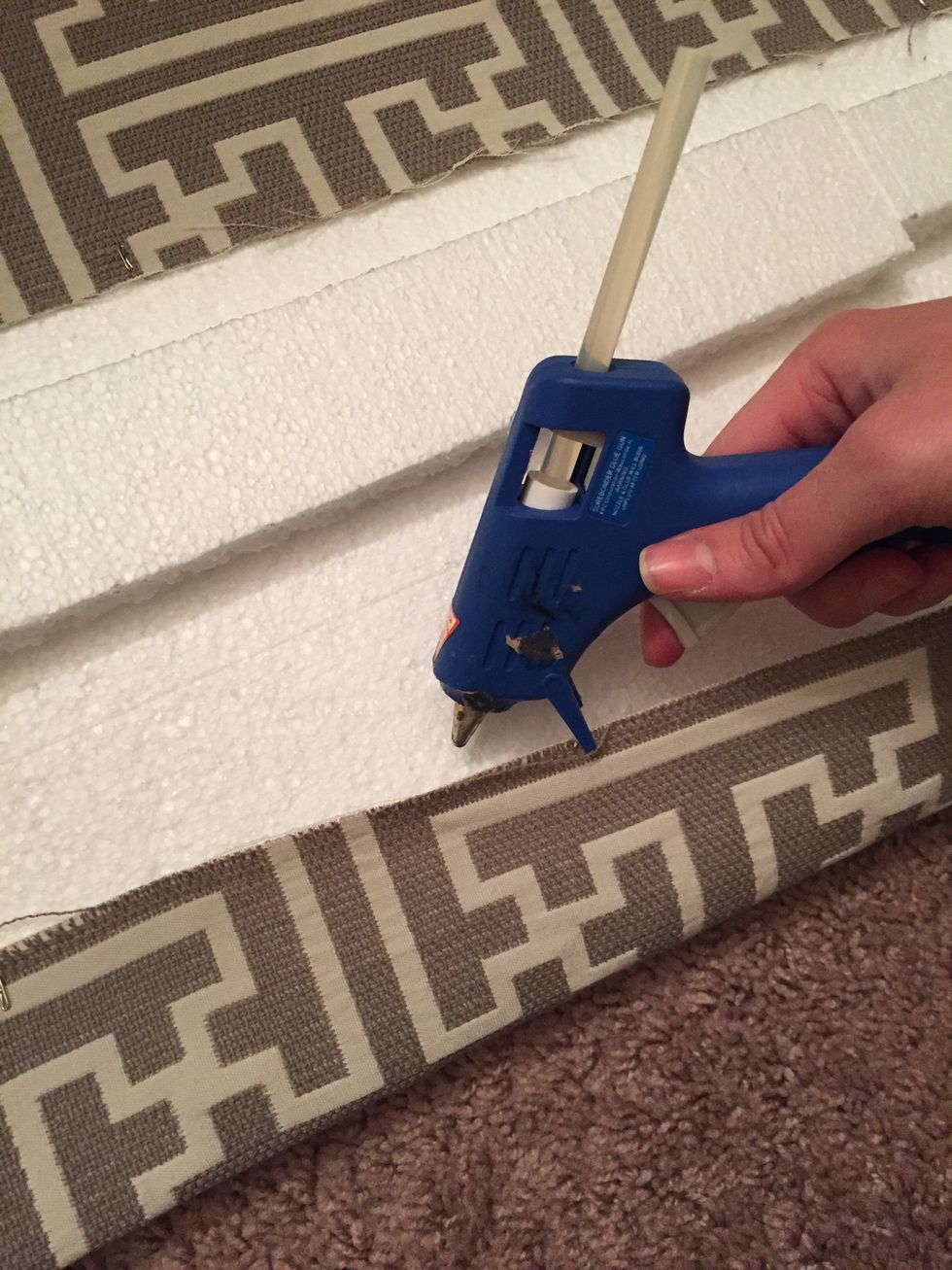 This wasn't needed for my other valences, but was great for a little extra help when pinning the fabric. Add just a drop of hot glue every few inches.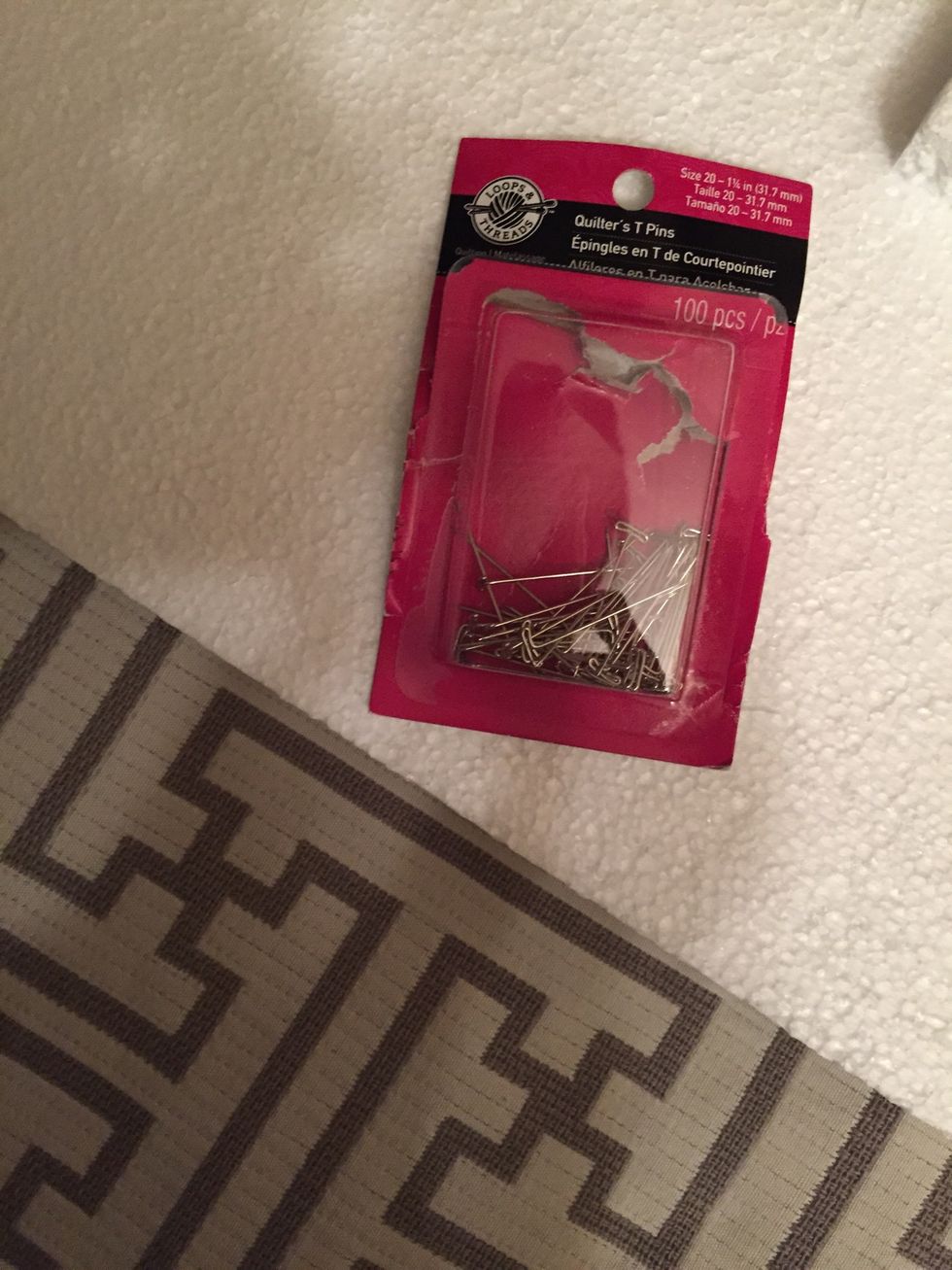 These T Pins are great for this project. Simply push them in on an angle and the fabric sticks to the board.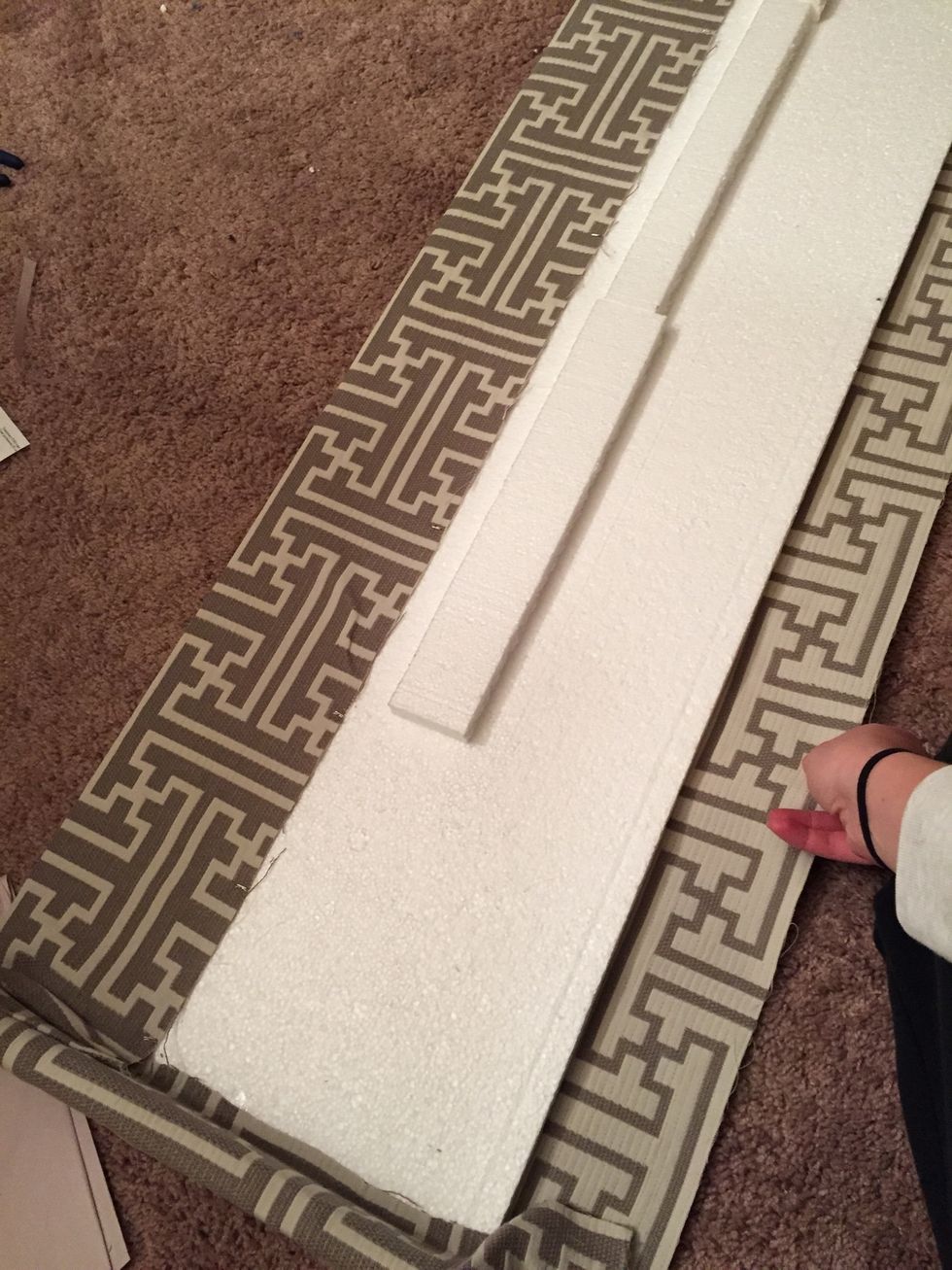 When one side is done, make sure to stretch the fabric on the other side so that the fabric is taunt. Then get back to pinning & hot glueing if necessary.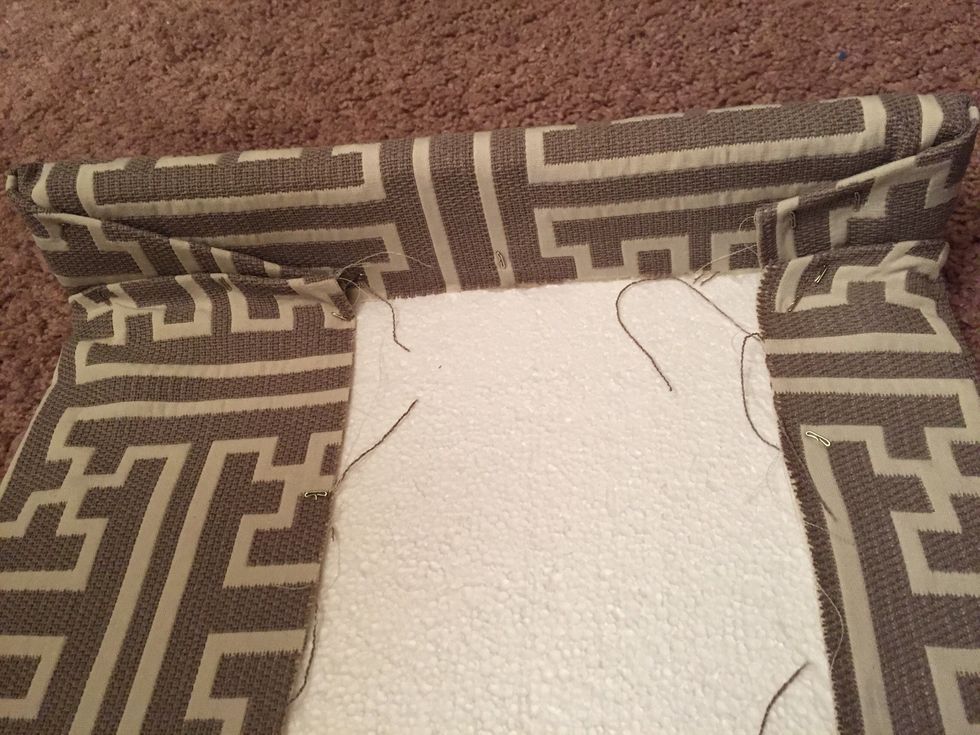 Corners are always kind of tricky, just think of wrapping a present and you should have an easy time with this.
Patterns are great!! They will help ensure you are pinning the fabric straight on the board. Nobody wants the fabric on the valence to be sideways, right?
Noticed that there's a lot of board showing and not covered by fabric? Don't worry, you, your guests, and even your neighbors won't even see these areas!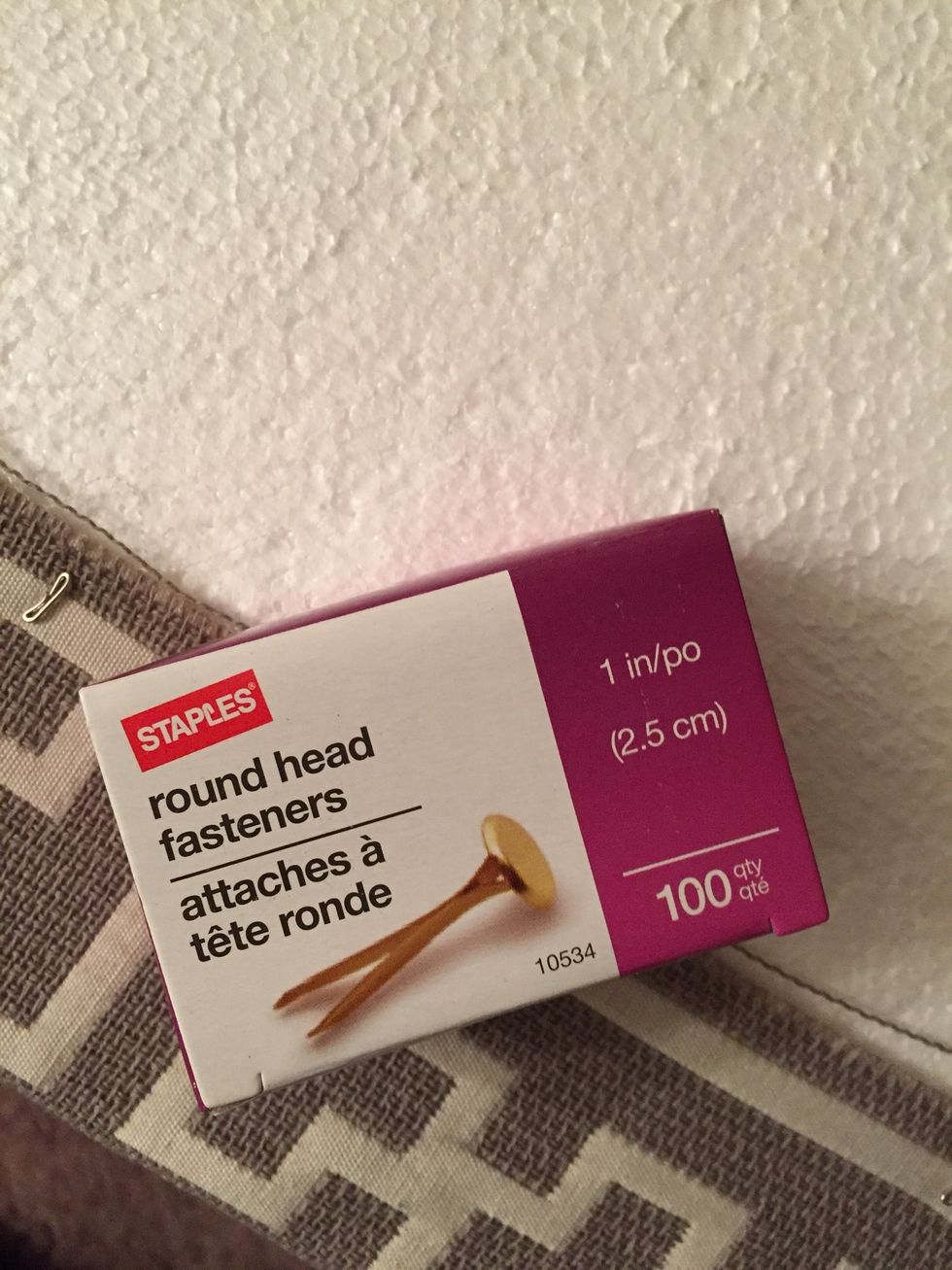 Almost done! Time to put up your valence :)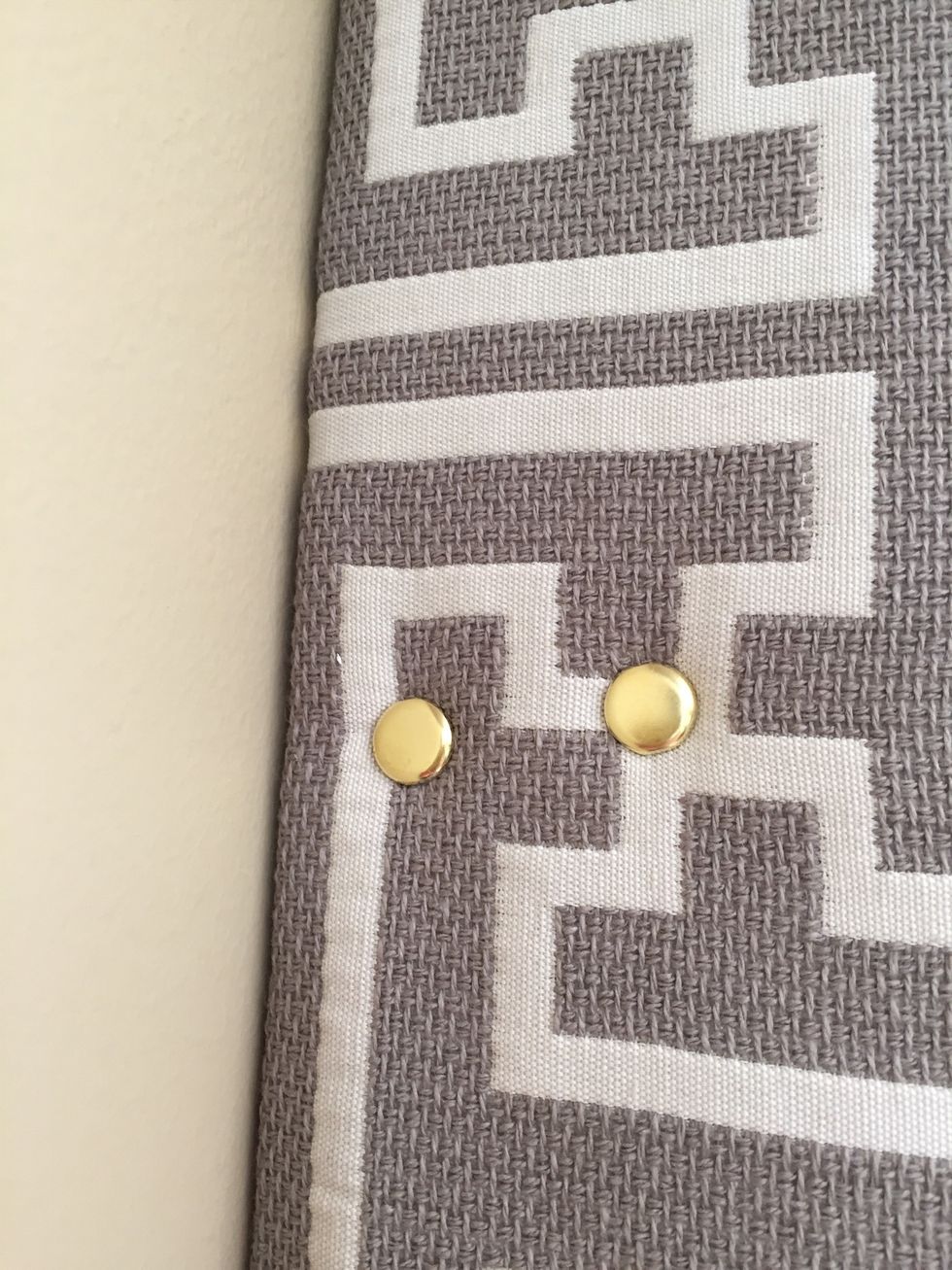 Push your fasteners through the valence and through the L bracket to hold in place.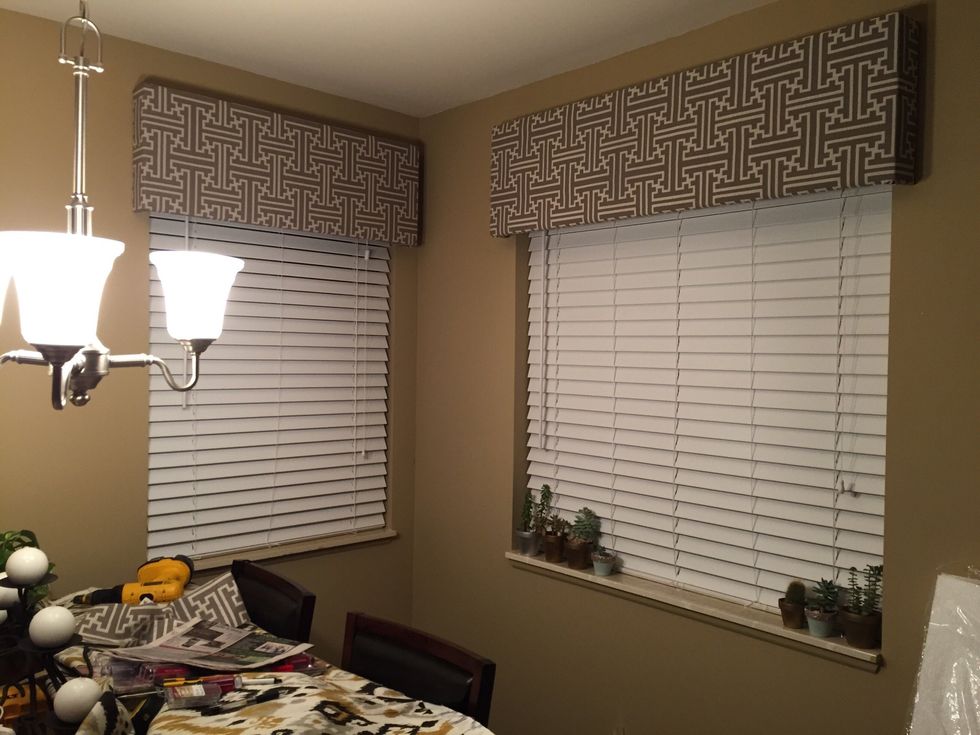 Your done!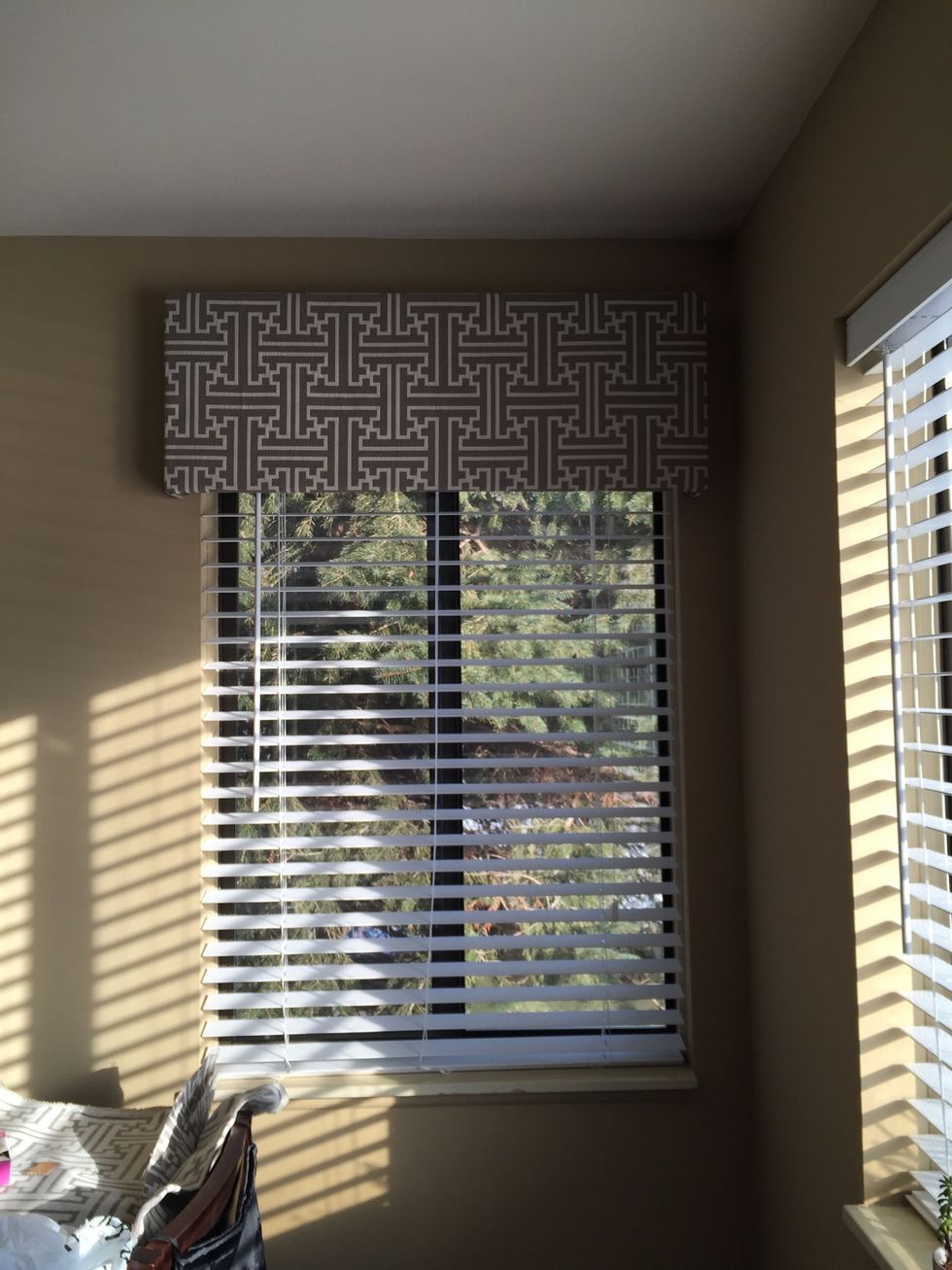 Have a question... Leave a comment!
Polystryene Foam Panel
Fabric
2" Metal Brace
Nails
Sewing Pins
Box Cutter
Tape Measure
Ruler
Scissors
Pencil / Pen
Round Head Fastener
The Mitten State- Detroit