How to make easy moroccan burgers
These burgers are quick and tasty. They have a wonderful middle eastern flavor. The original recipe came from an old Weight Watchers book, so they are not overly caloric.
36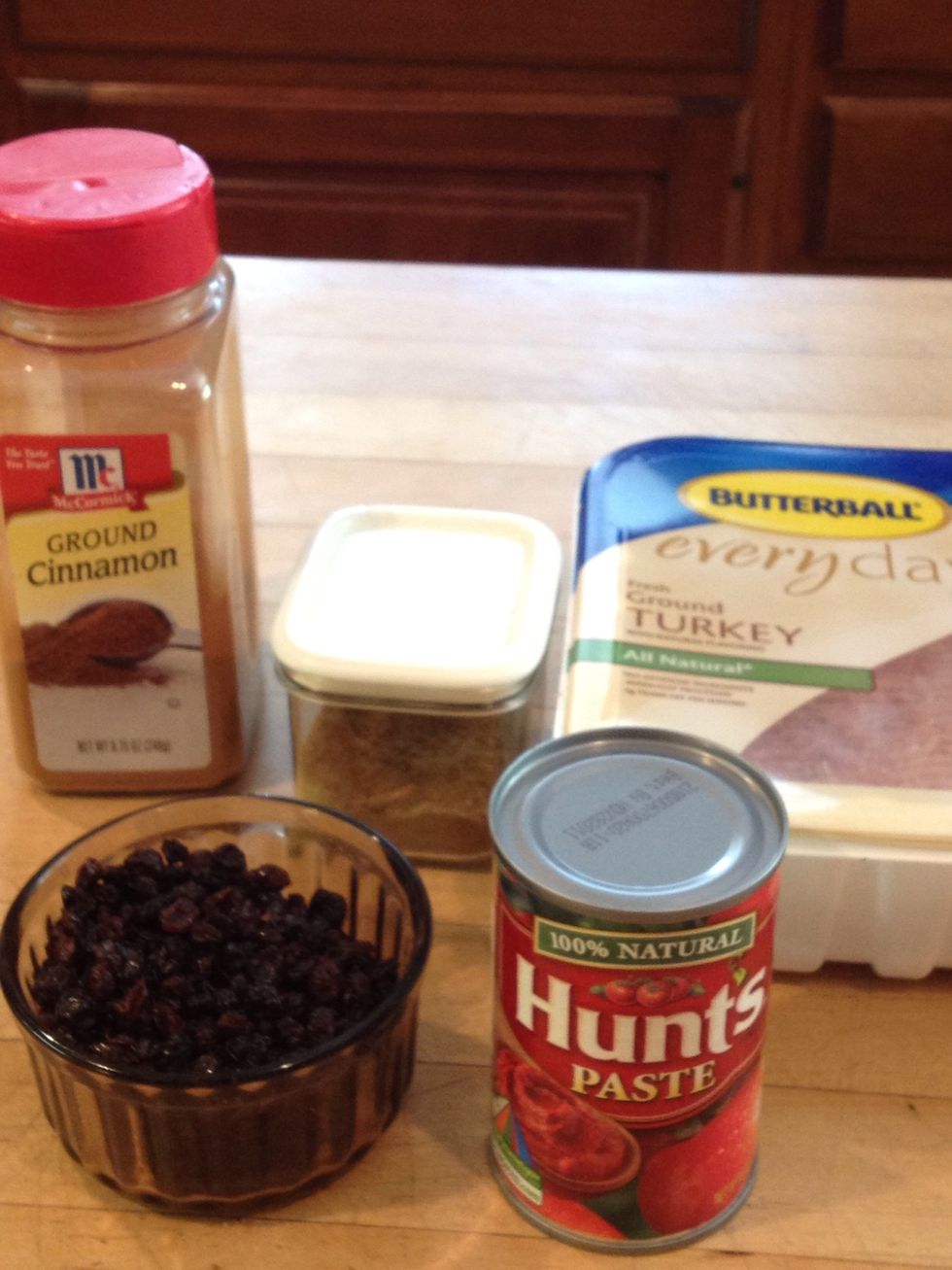 Gather all your ingredients.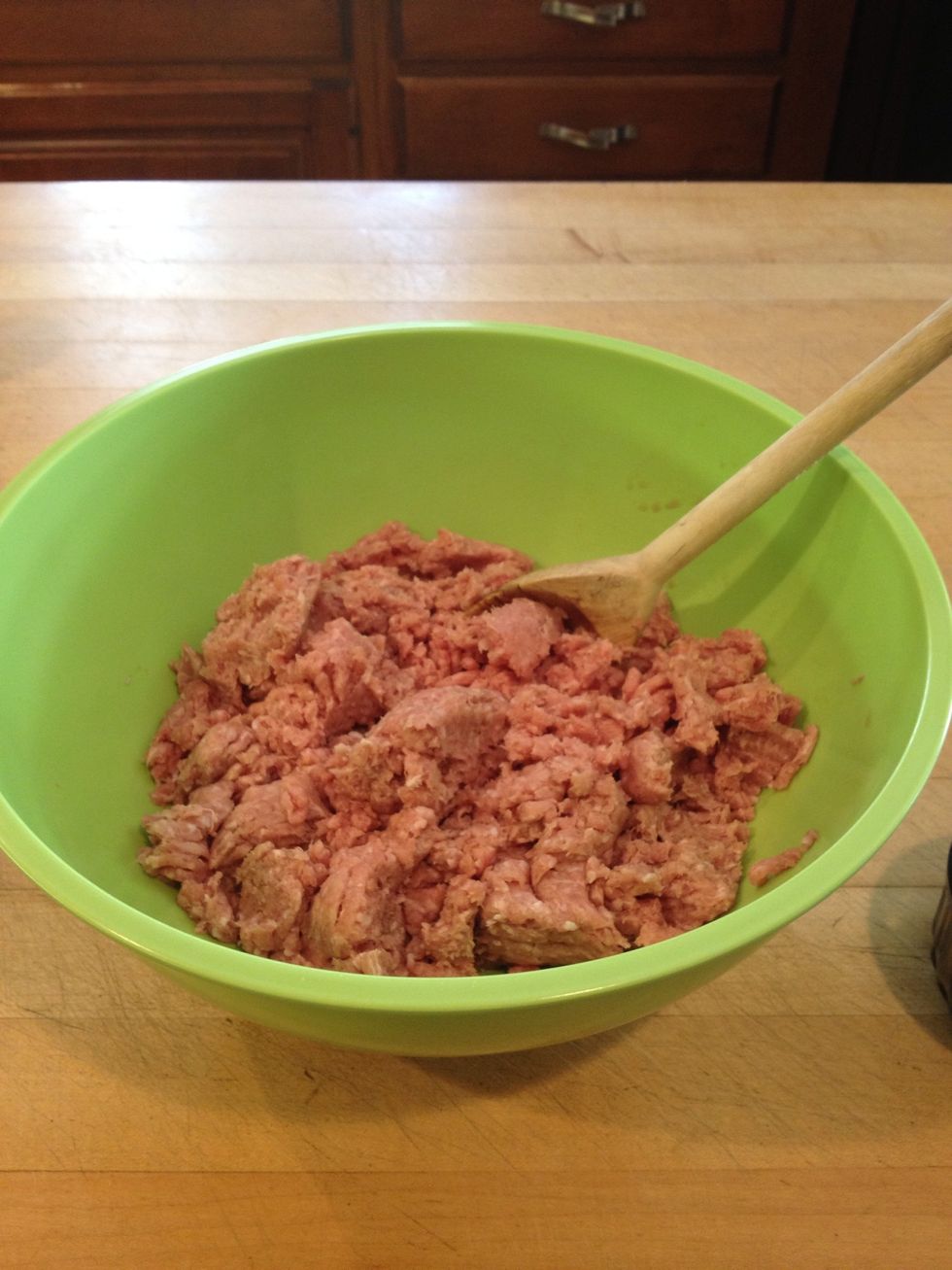 Put the meat into a large mixing bowl. I like to use ground turkey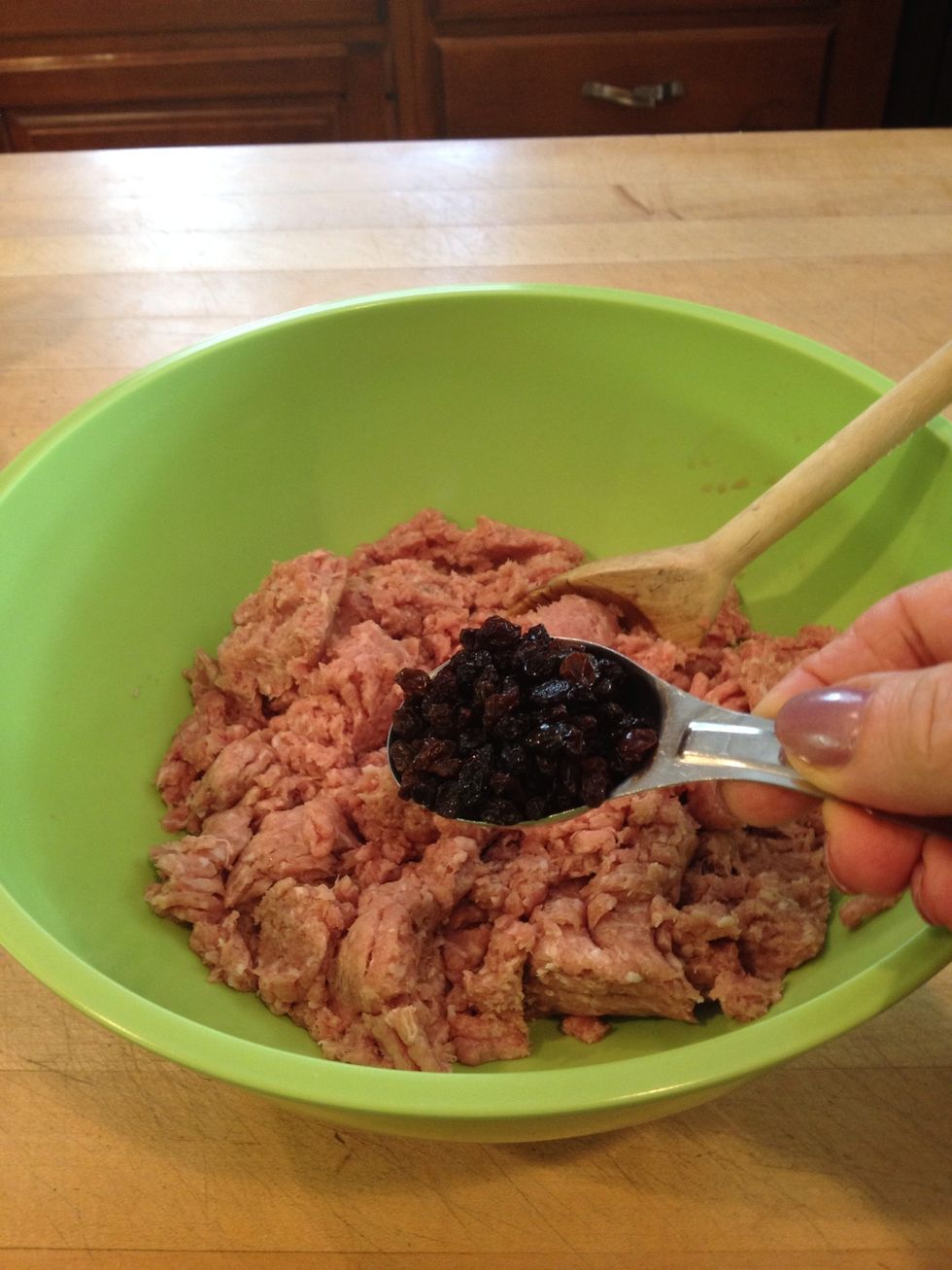 Add the currents. I like to be extra generous here. The currents add a pleasant sweetness.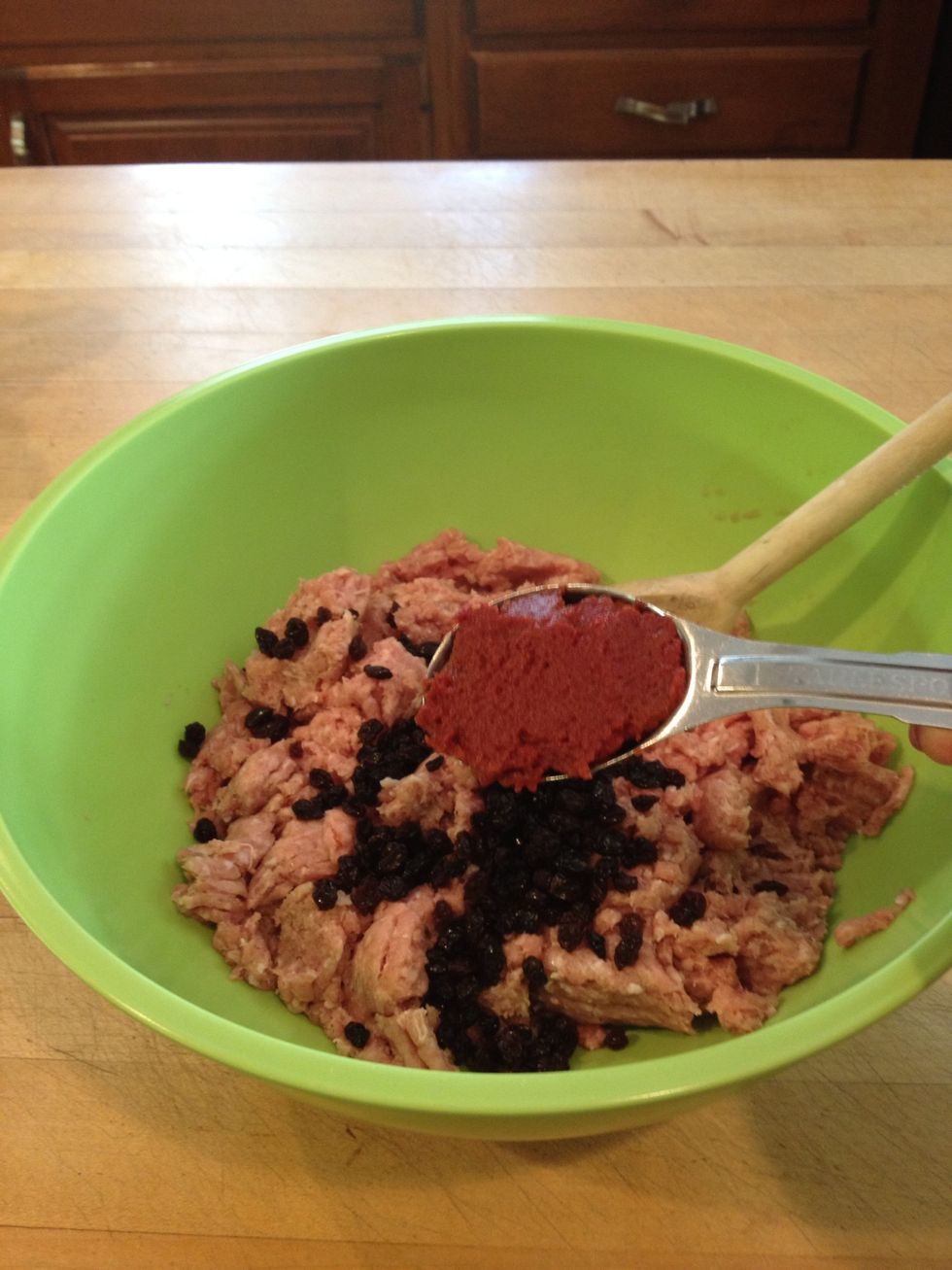 Next add the tomato paste.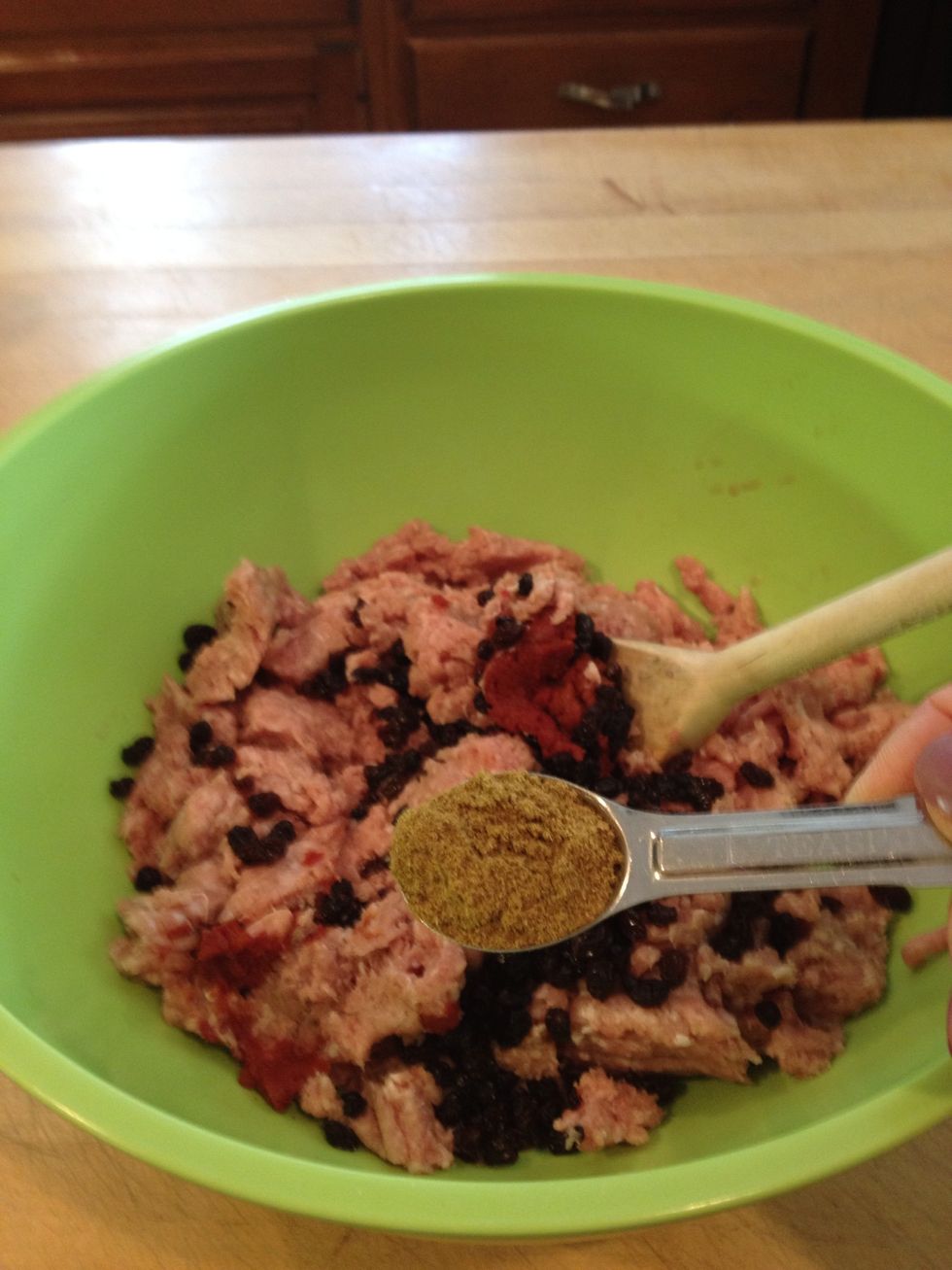 Add ground cumin. Again, I like a generous amount.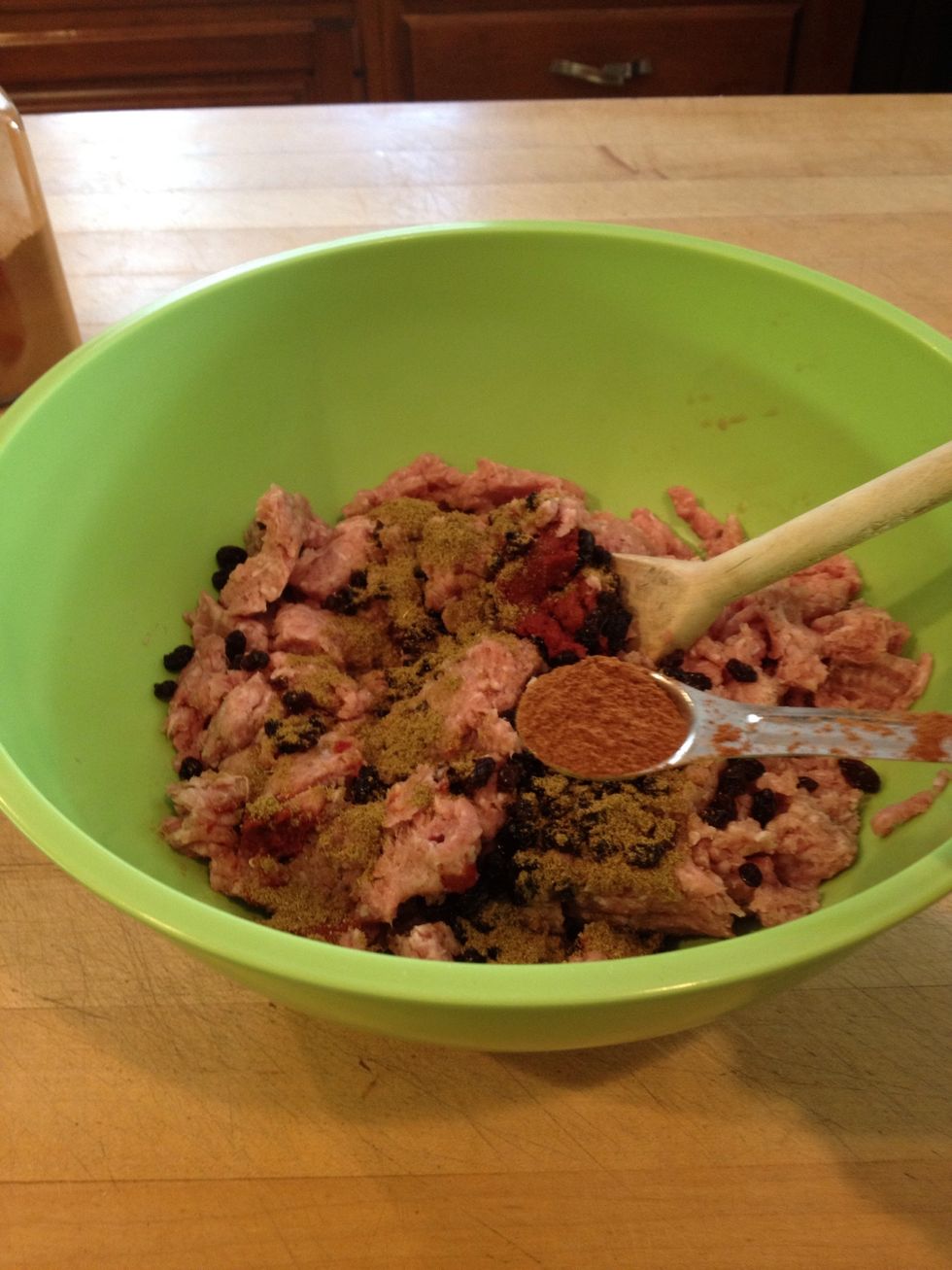 Add ground cinnamon, salt and pepper.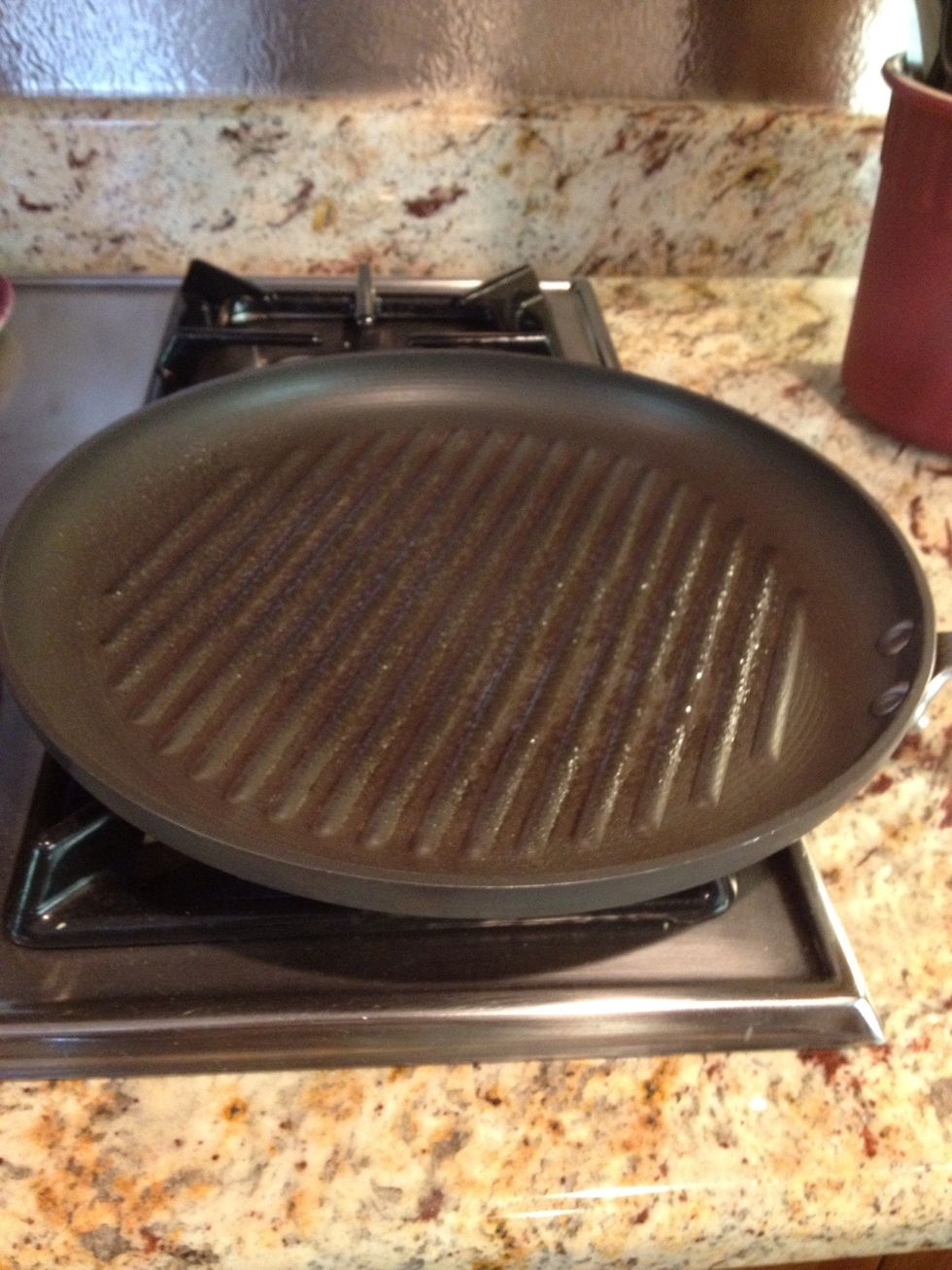 Spray or oil a large nonstick griddle and set over medium heat.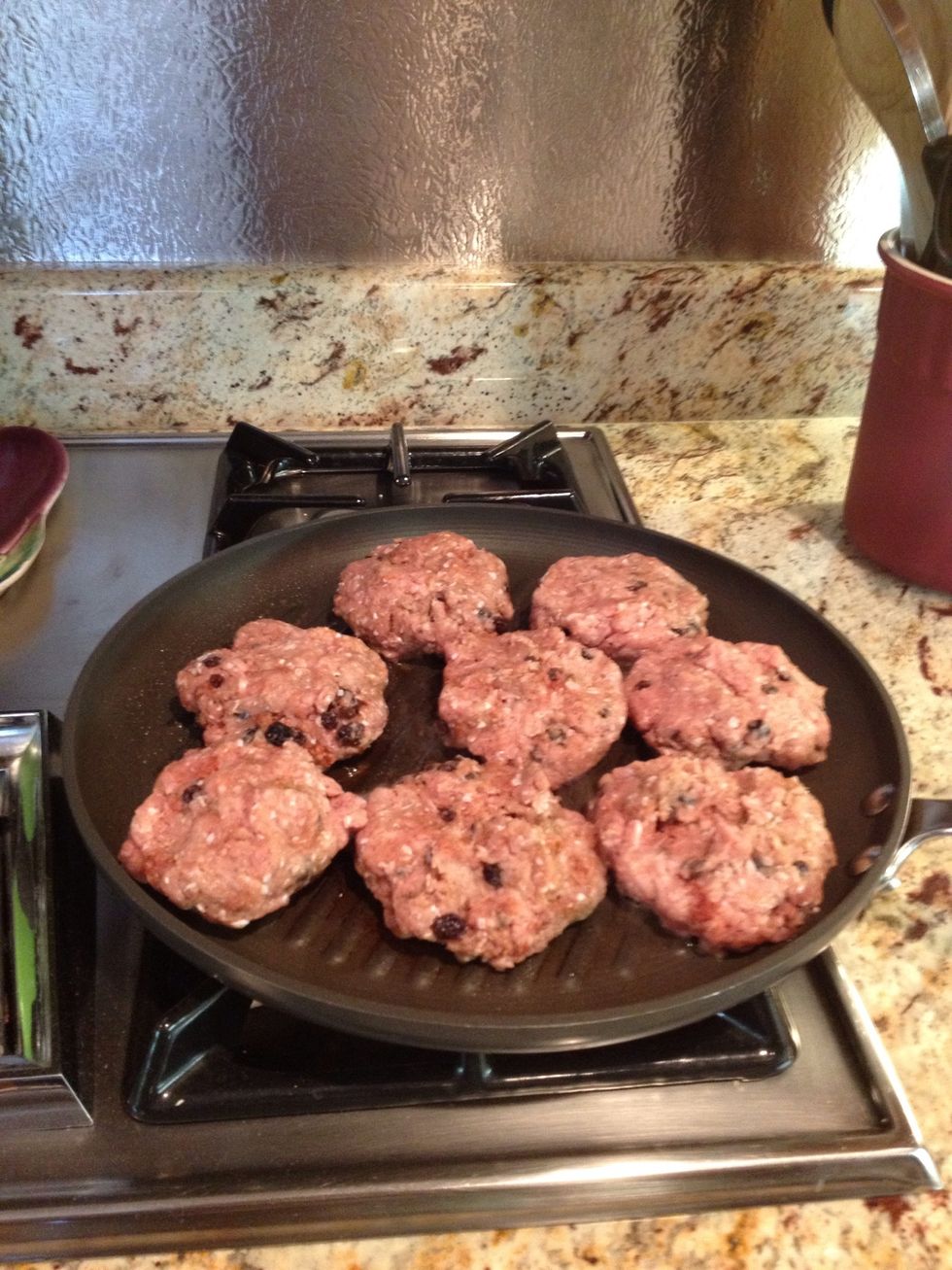 Form the meat mixture into burgers and place on hot pan. Cook, turning once 3-4 minutes on each side for medium.
I like them to form a crust.
I like to serve with taboule, tzadeki, roasted red peppers and eggplant, and humus. The burgers are also delicious served as a sandwich on pita or multigrain buns.
1.0lb Lean turkey, beef or lamb
2.0Tbsp Dried currents
1.0Tbsp Tomato paste
1.0tsp Ground cumin
1/2tsp Ground cinnamon
3/4tsp Salt
1/4tsp Freshly ground pepper