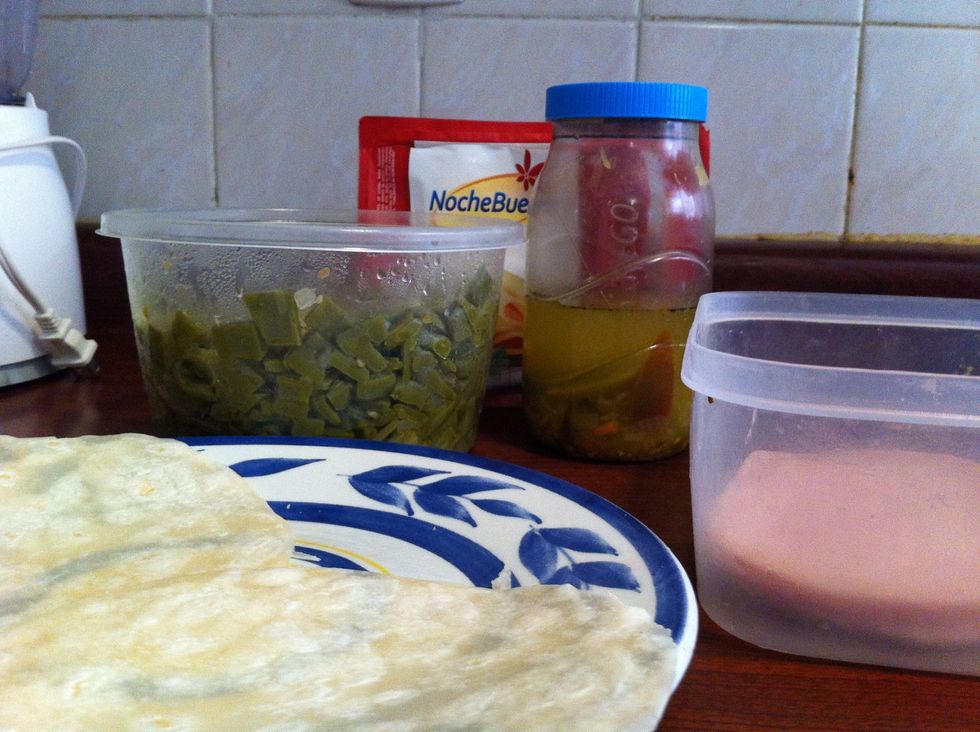 This is all you need. (from left to right) tortillas, nopales, cheese, Jalapeños, and ham.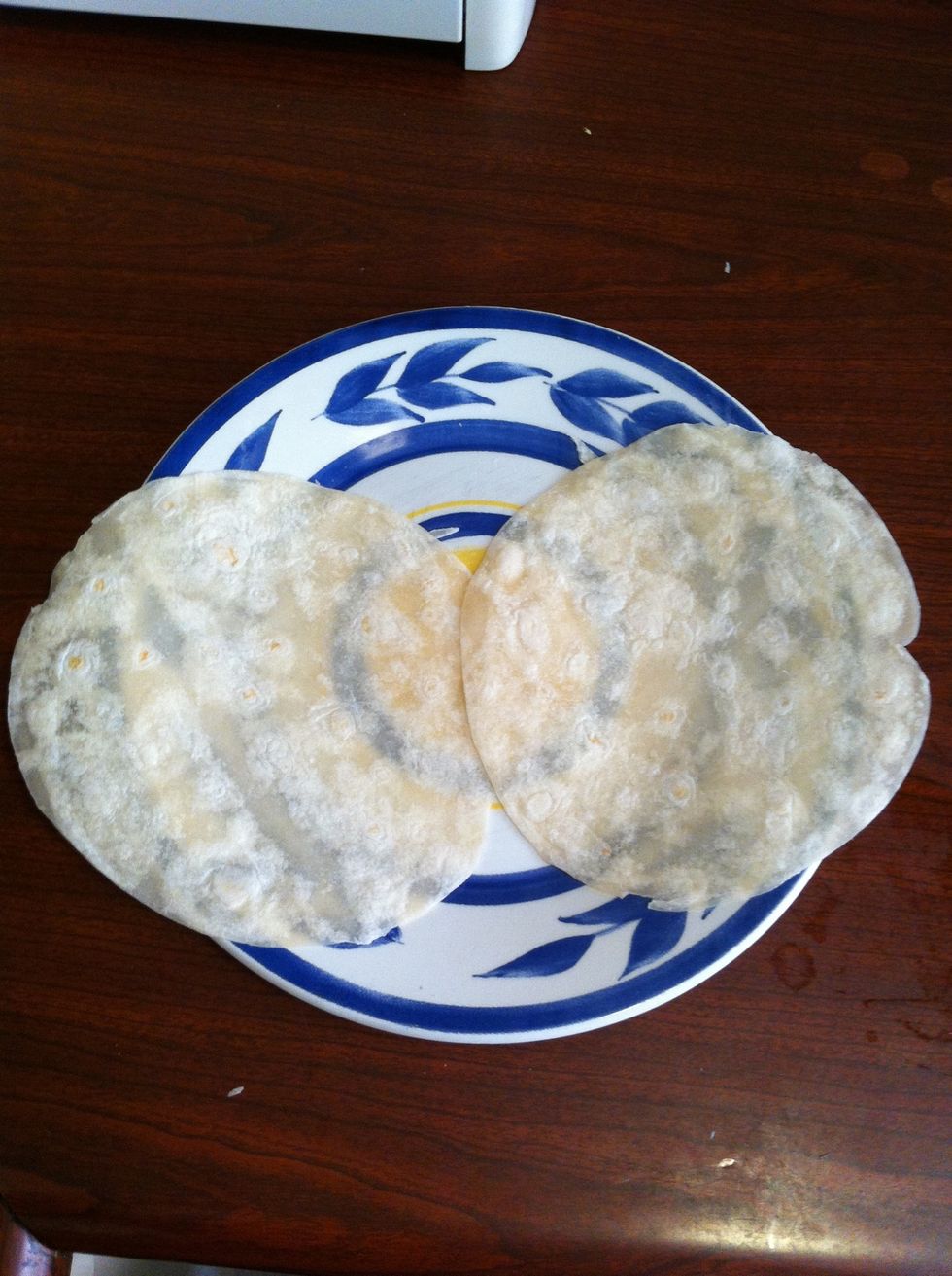 First take 2 tortillas.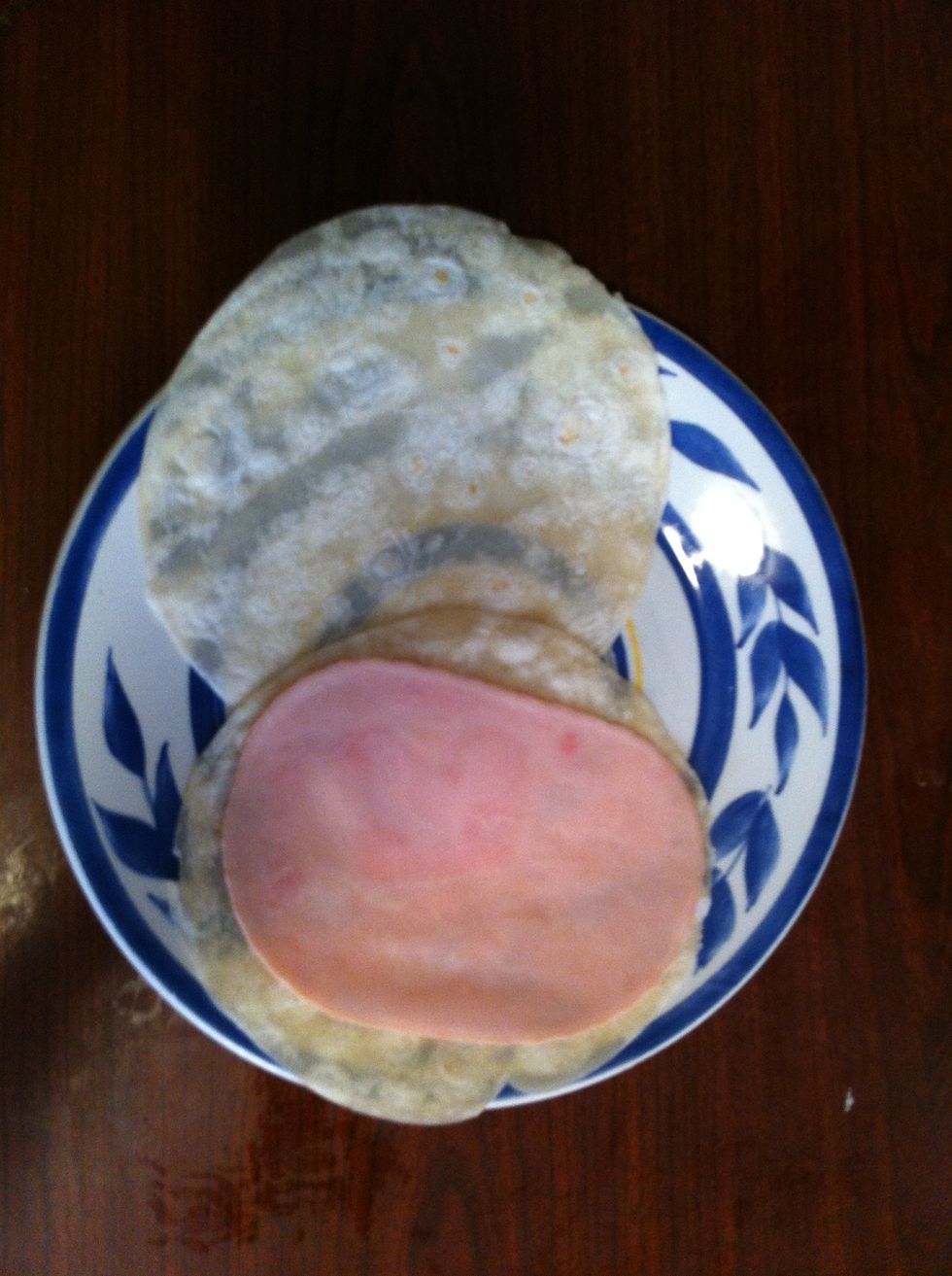 Add ham.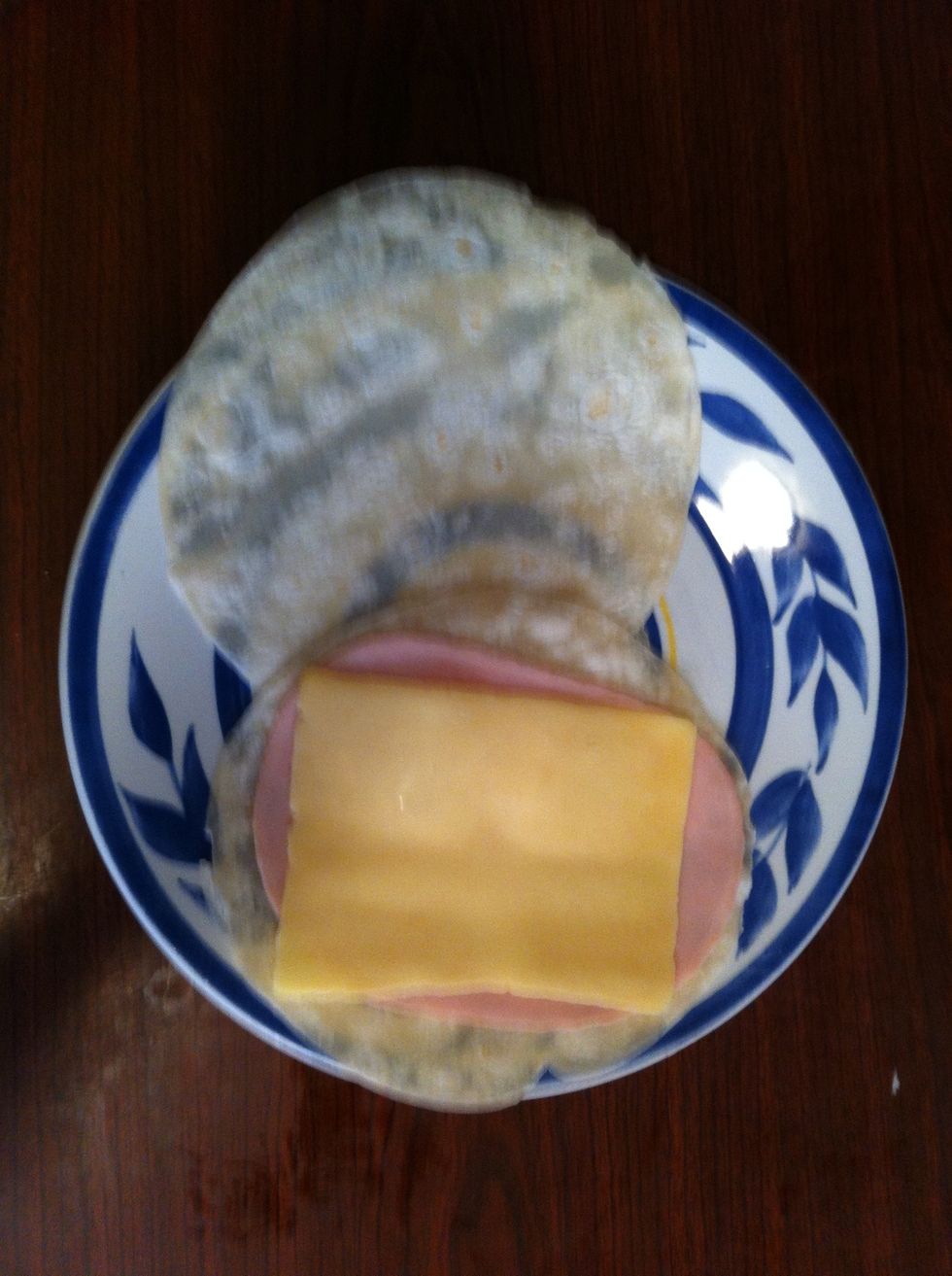 Add cheese, in this case is manchego, but you can use other if you want.
This are nopales, you don't really need them, but they make the sincronizada taste better.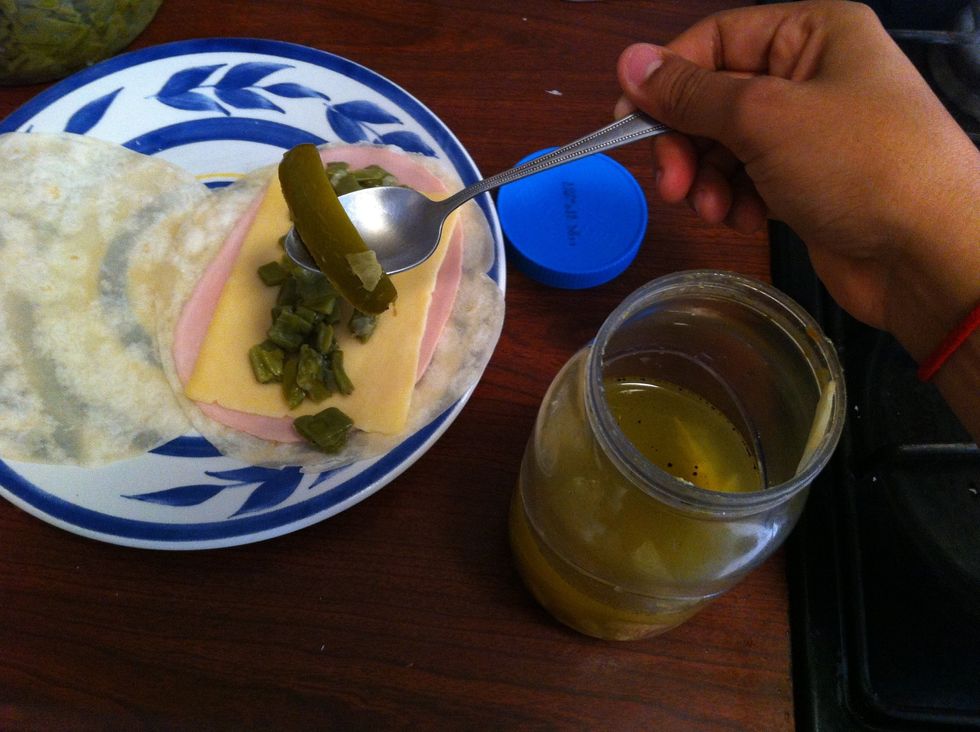 Jalapeños are a type of chilli so be careful. Here in mexico we are used to it so we eat them with everything.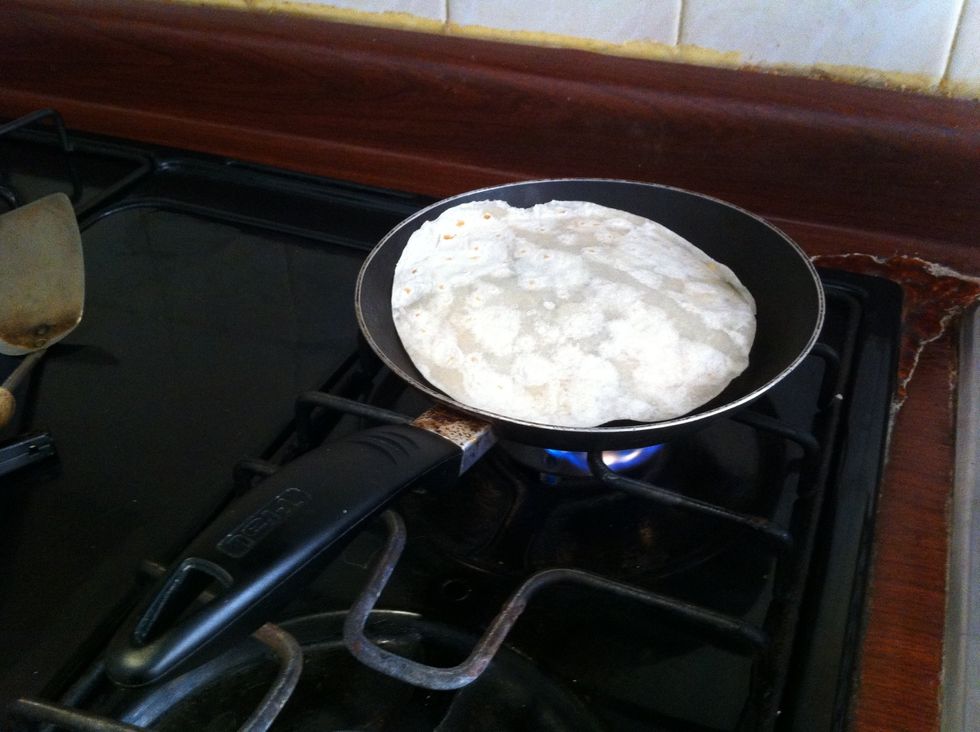 Put your almost-there sincronizada.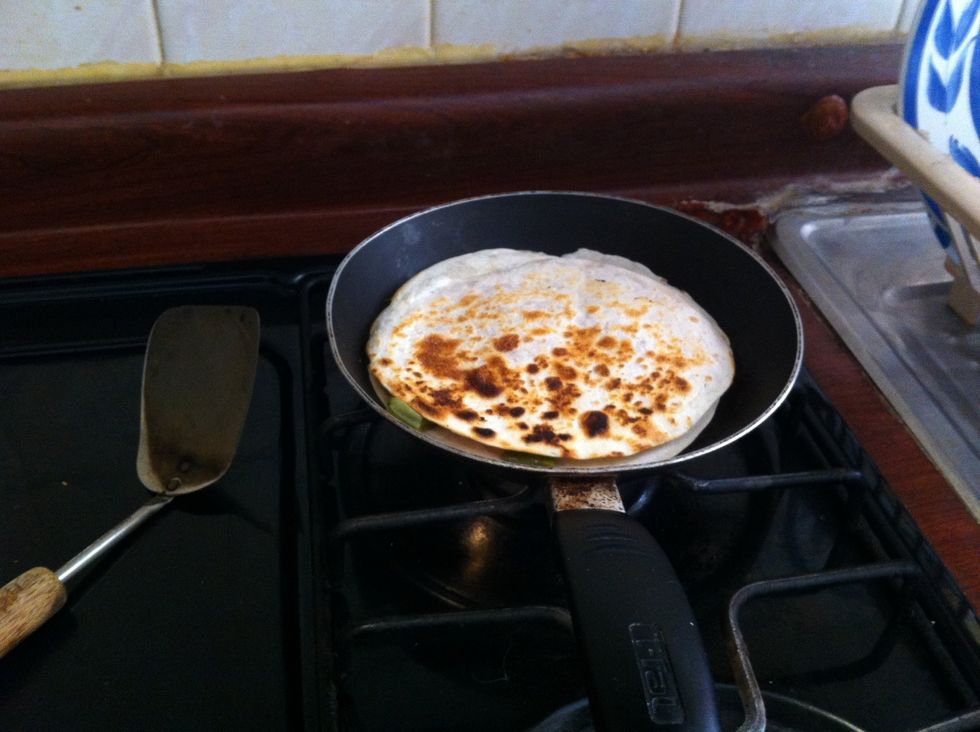 Turn it so the tortilla can cook from both sides.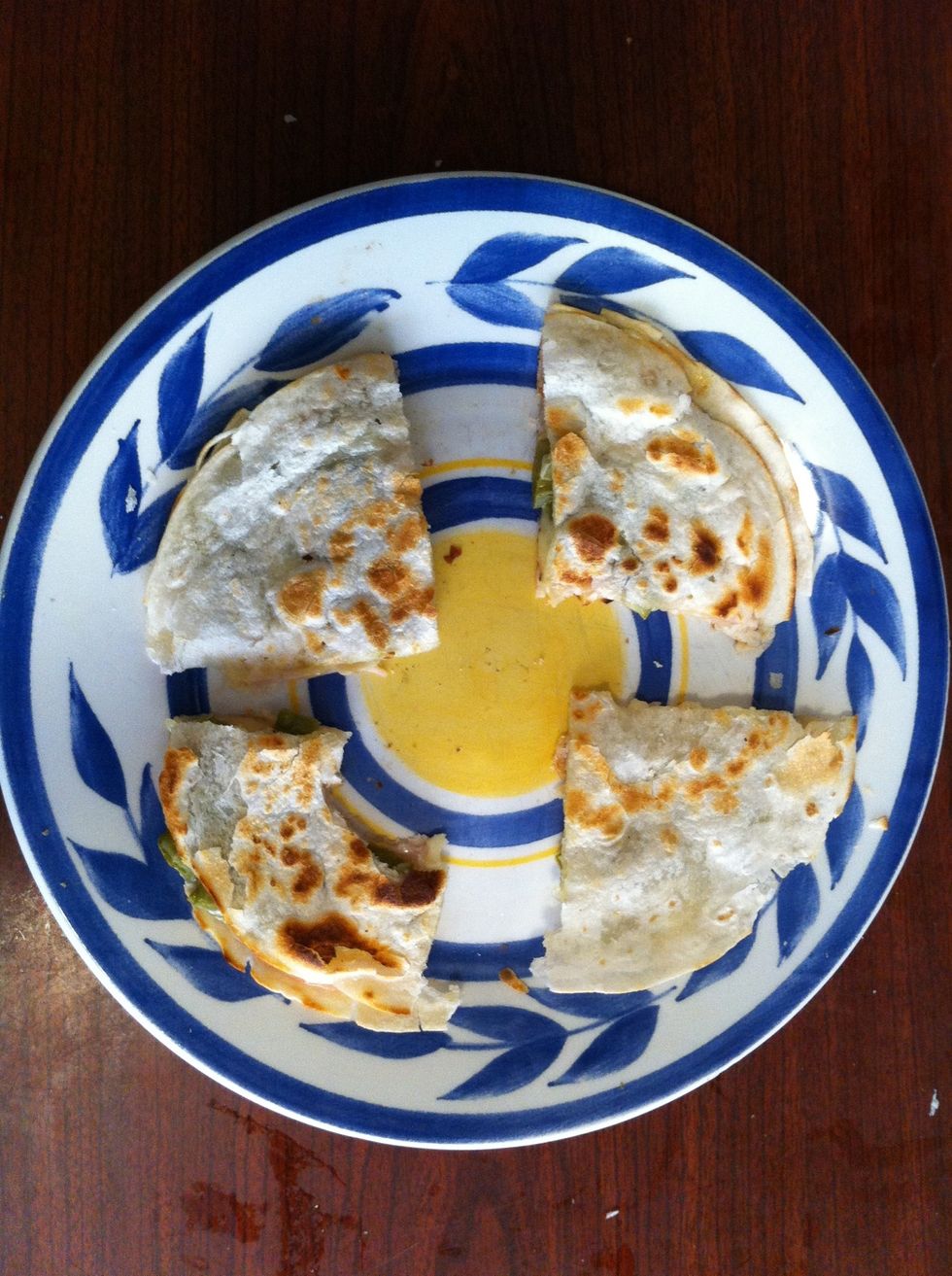 And Your sincronizada is finis....... Wait whaaat?!
Tortillas
Cheese
Ham
Jalapeño
Frying pan