How to make easy lemon tarts in coconut macaroon shells
Make Easy Lemon Tarts in Coconut Macaroon Shells
120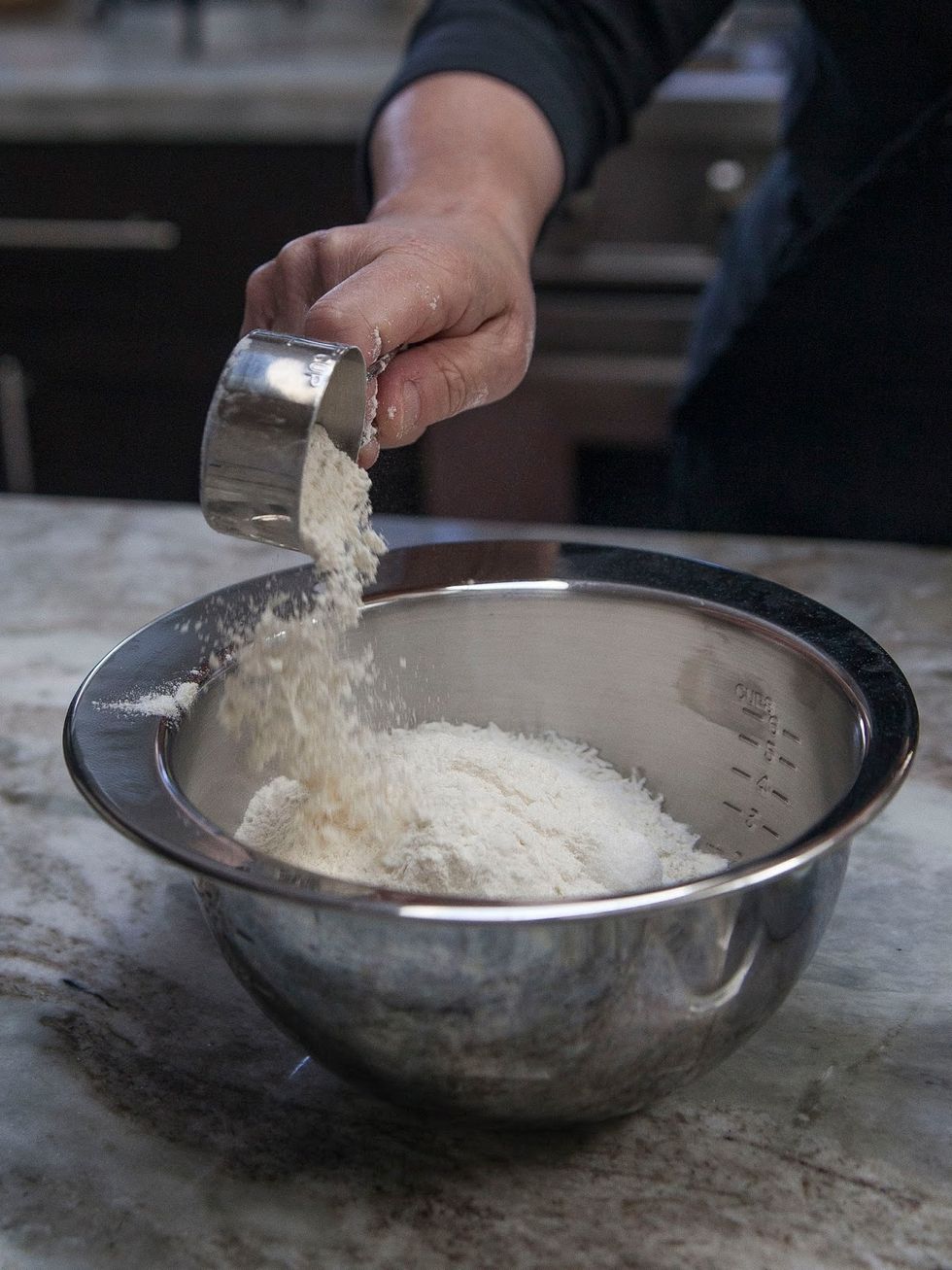 Preheat the oven to 375 degrees. Mix the shredded coconut...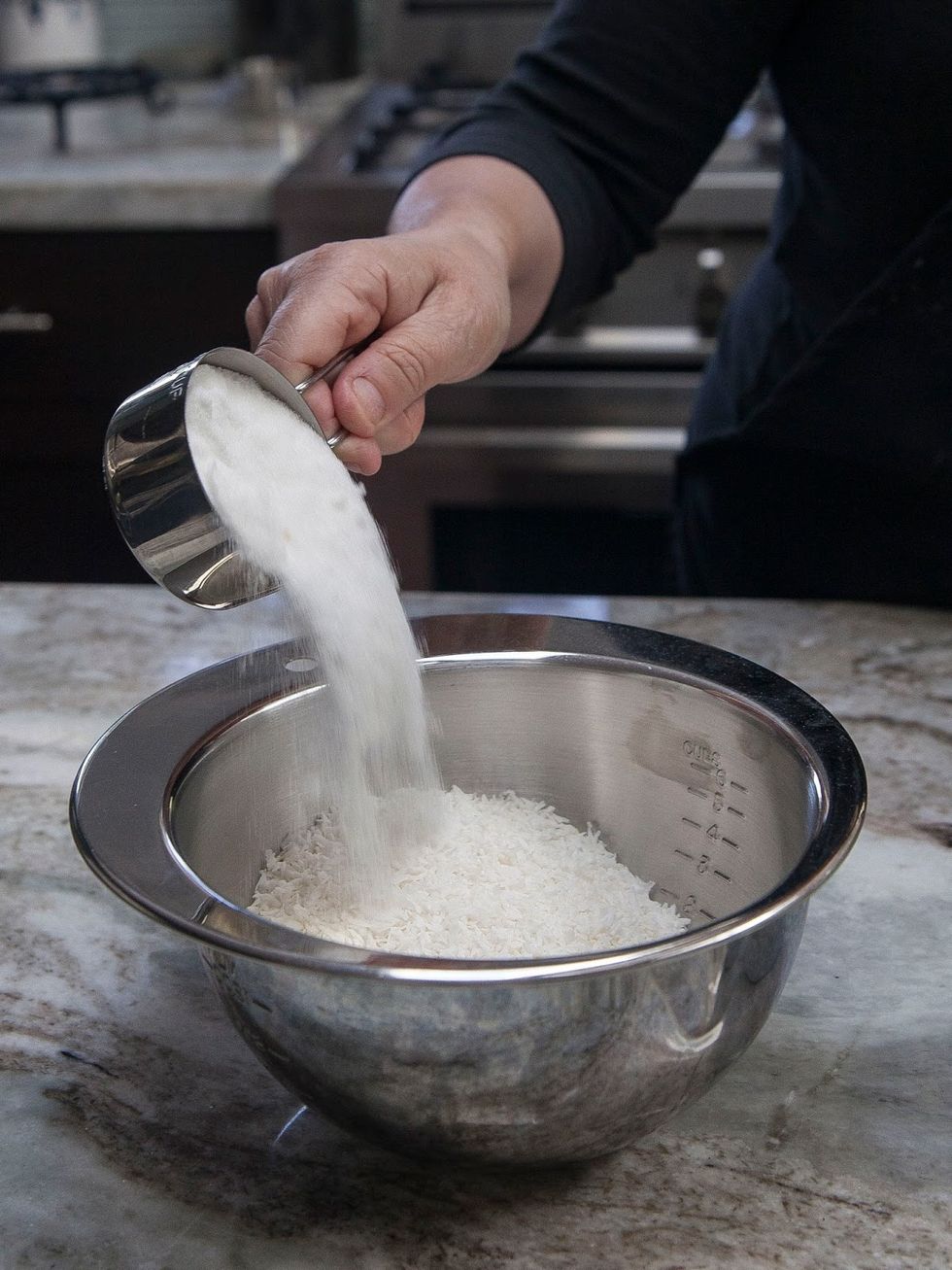 ...sugar...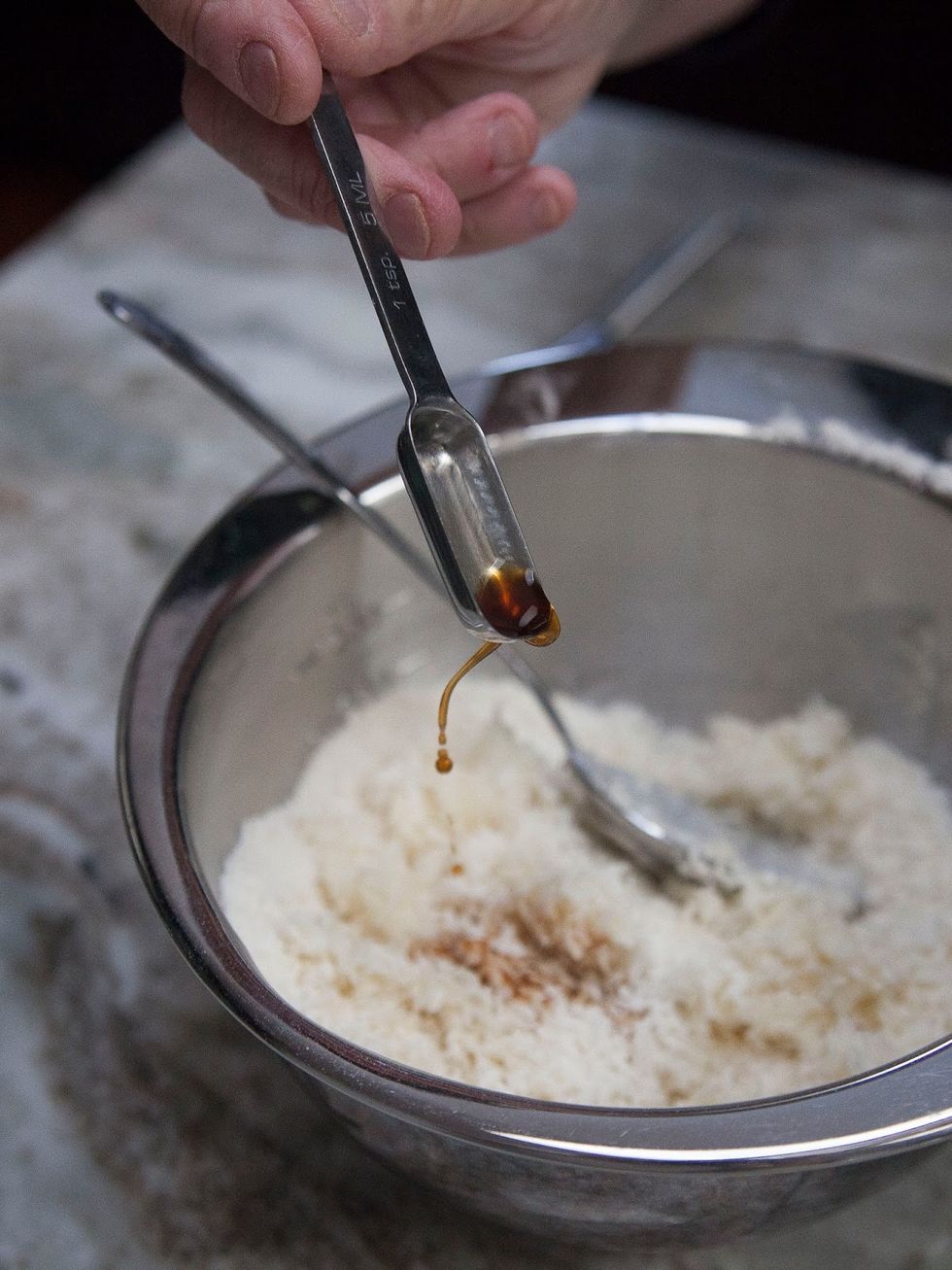 ...vanilla...
...flour...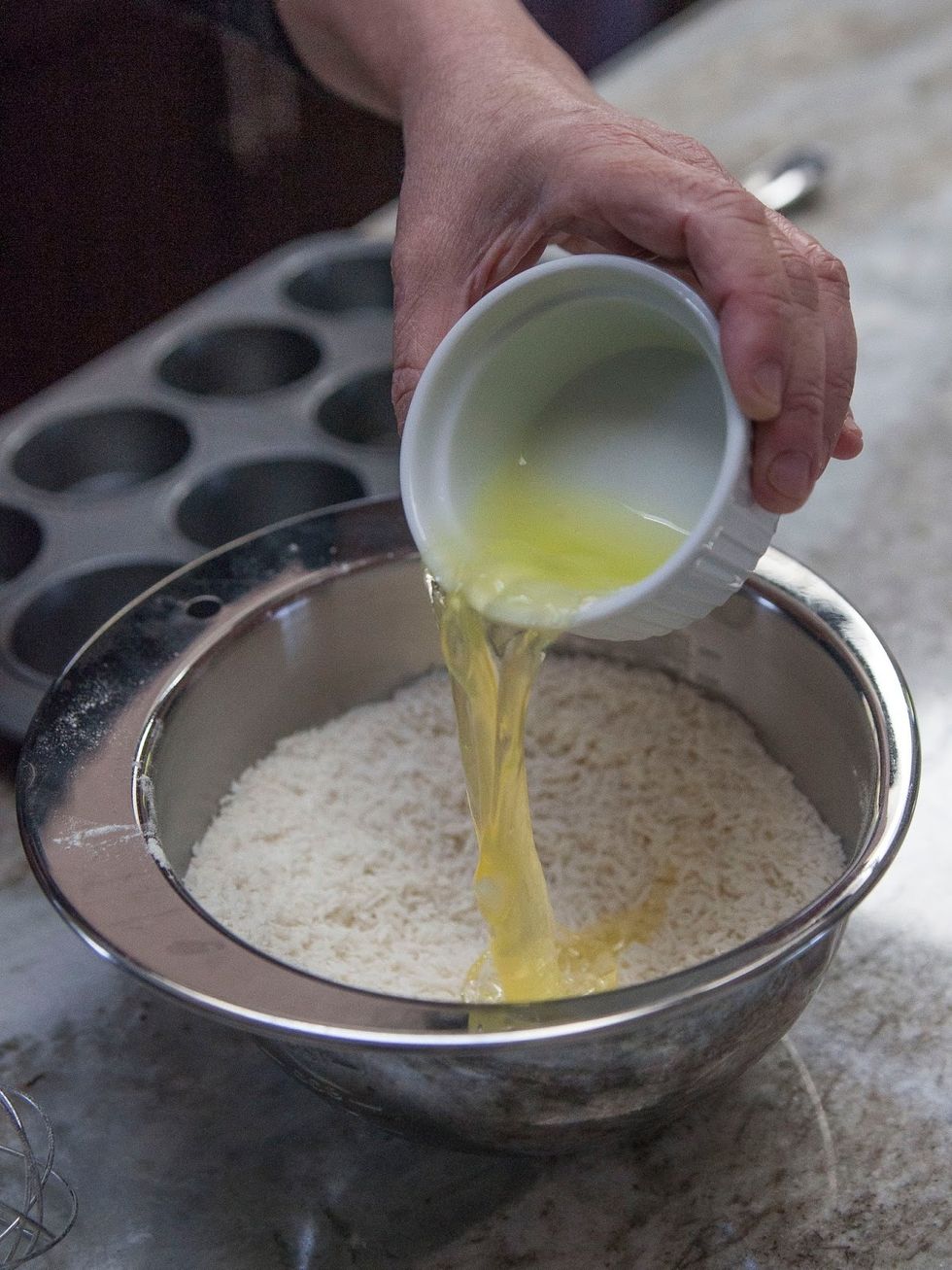 ...and egg whites into a bowl.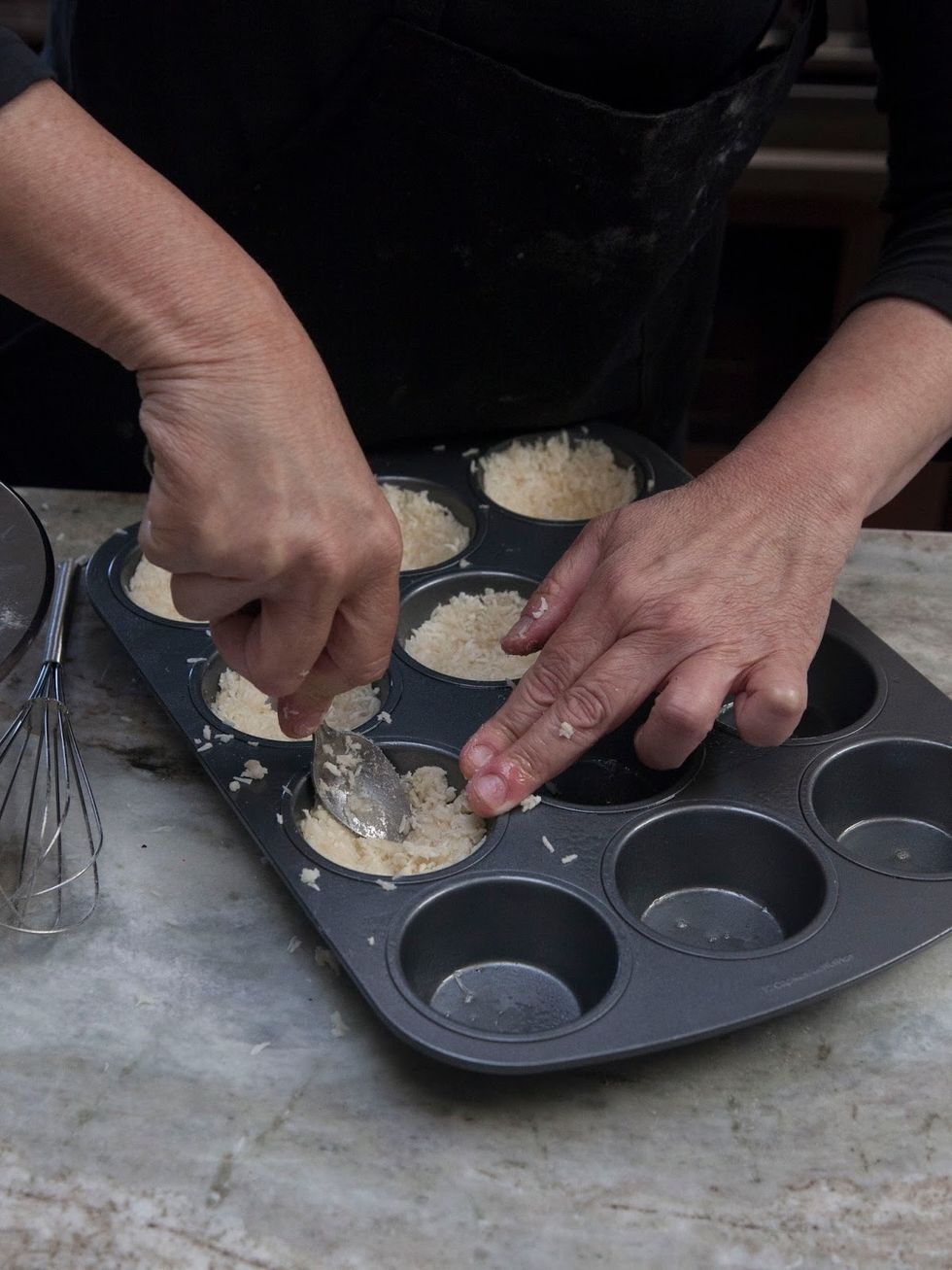 Mix everything together well. Lightly grease whatever muffin tin you are going to be using, then press the tart dough into the muffin cups. Press the dough down and up the sides.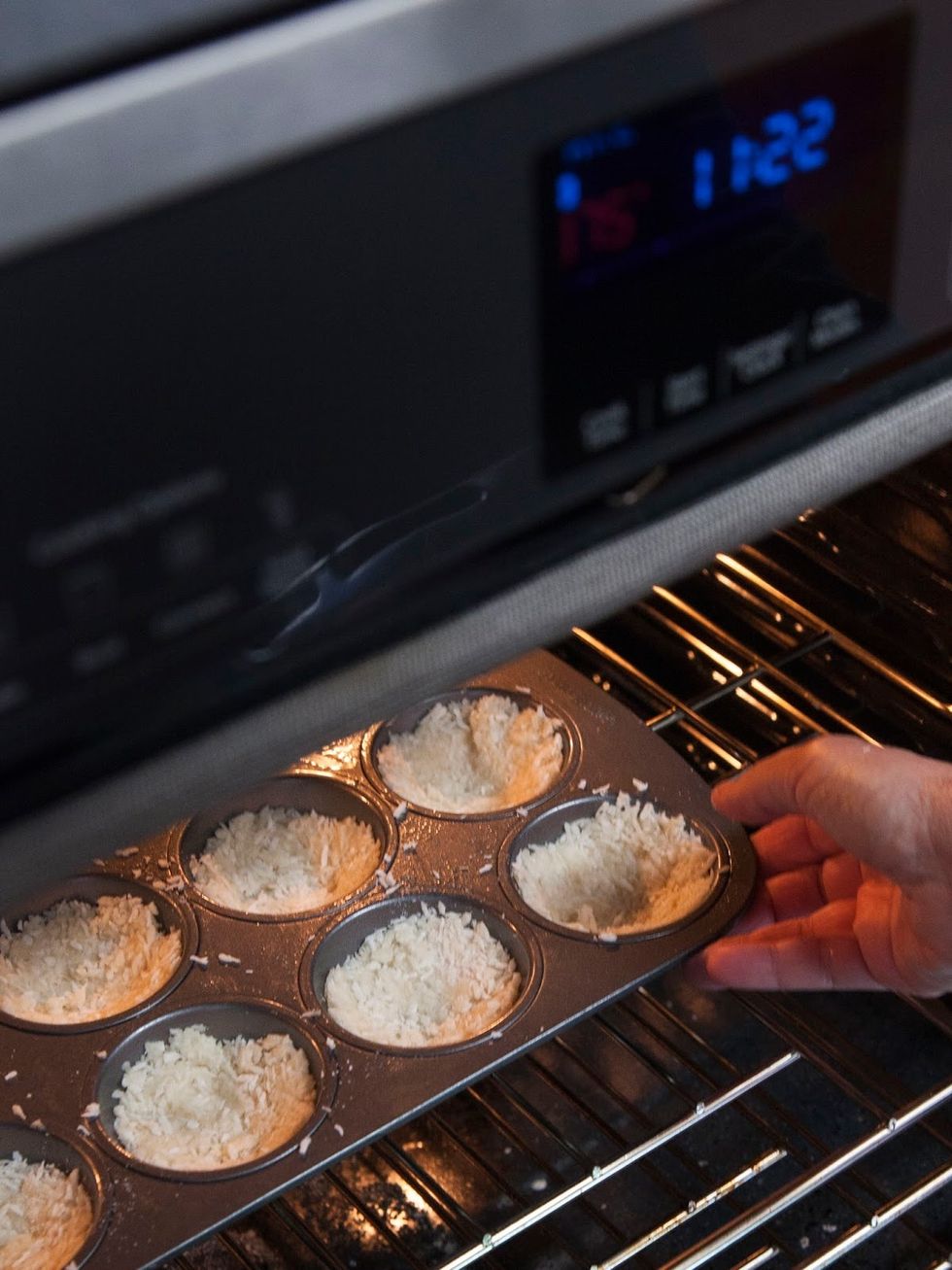 Pop the tart shells into the oven and bake them for about 15 minutes.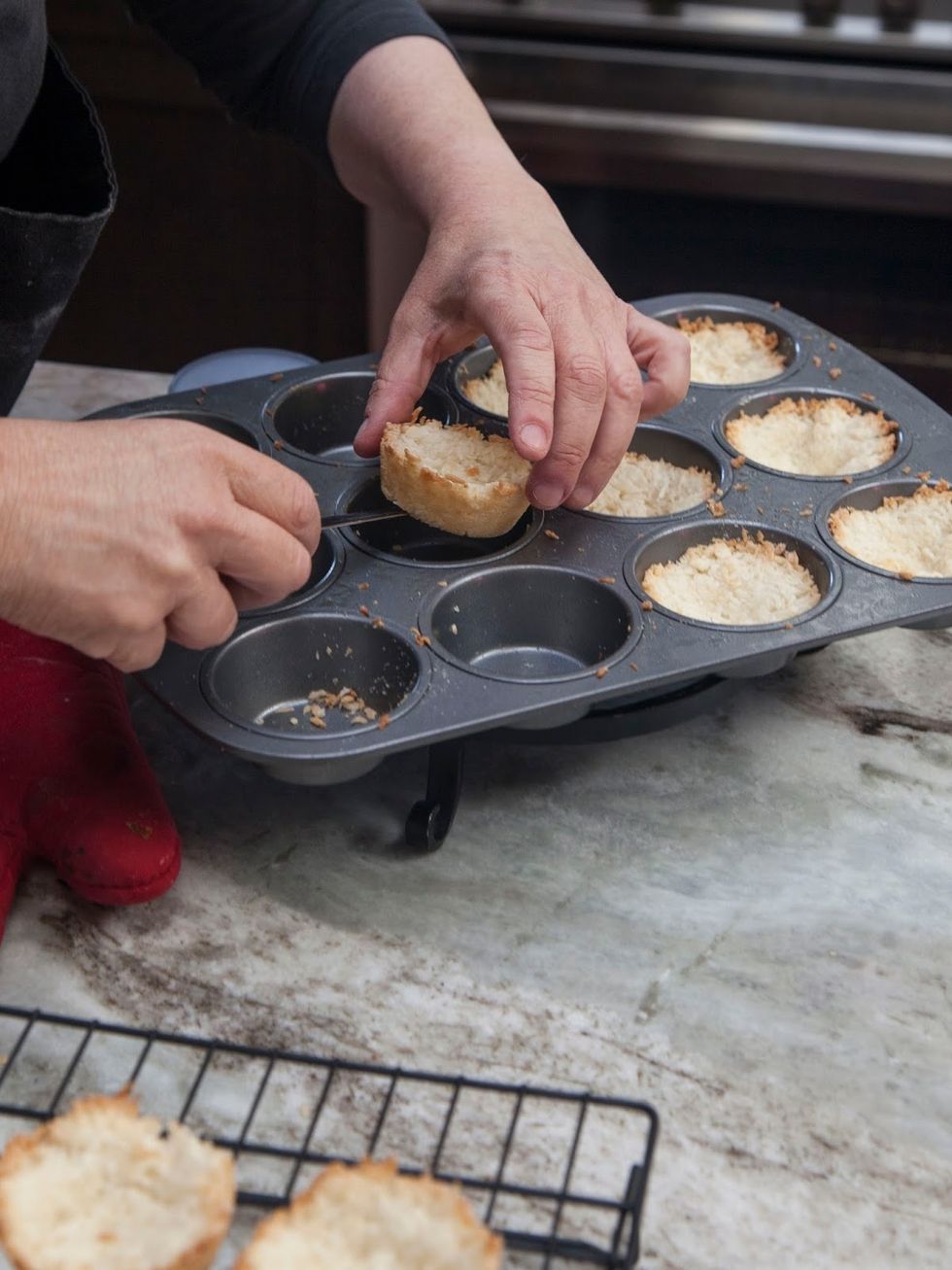 You'll know they're done when the edges are lightly toasted. Cool them for a couple of minutes on a wire rack.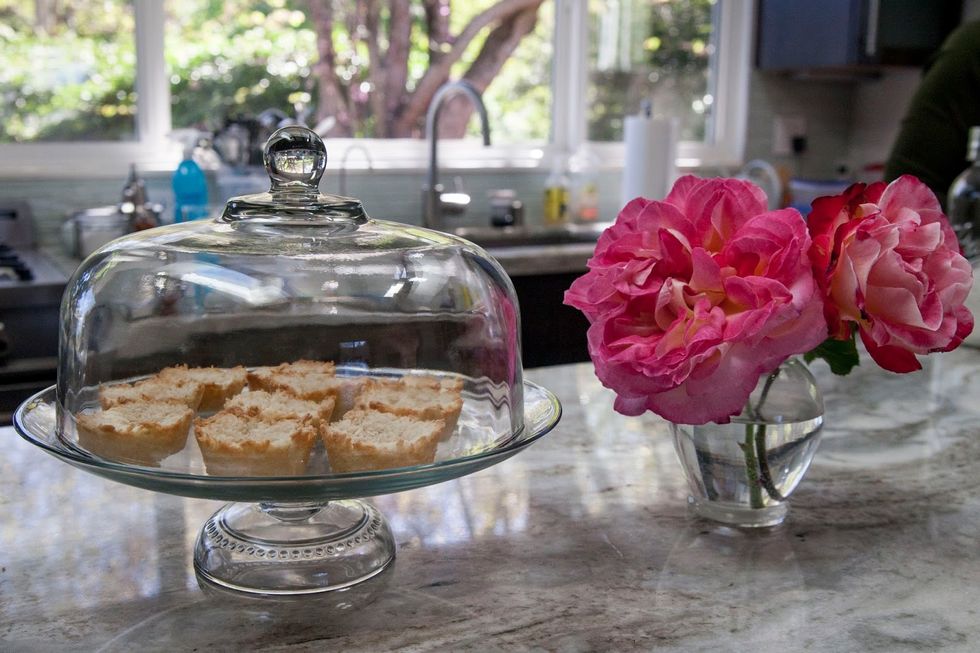 Then set them aside in an airtight container until you're ready to fill them.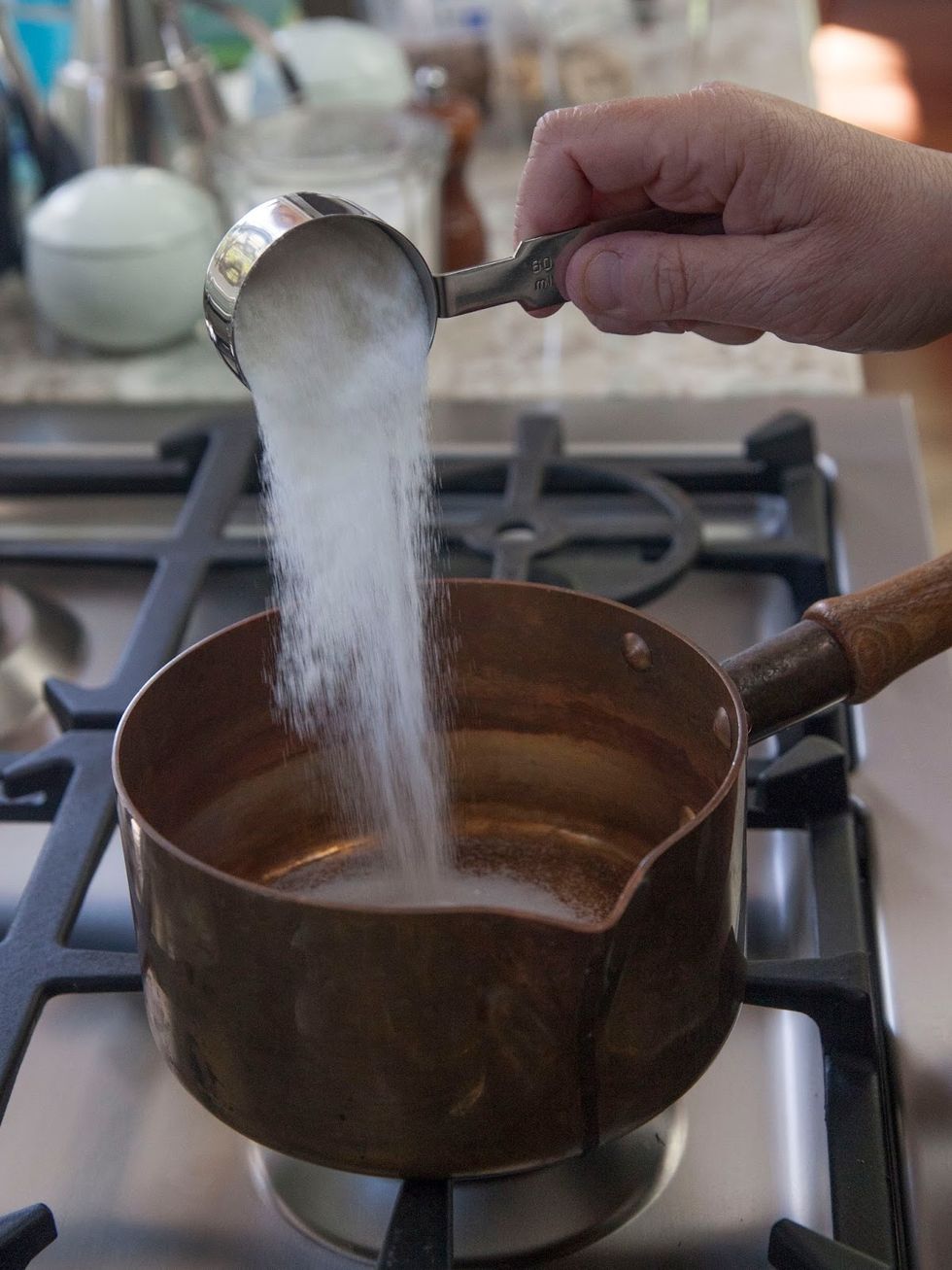 For the lemon curd, mix the sugar...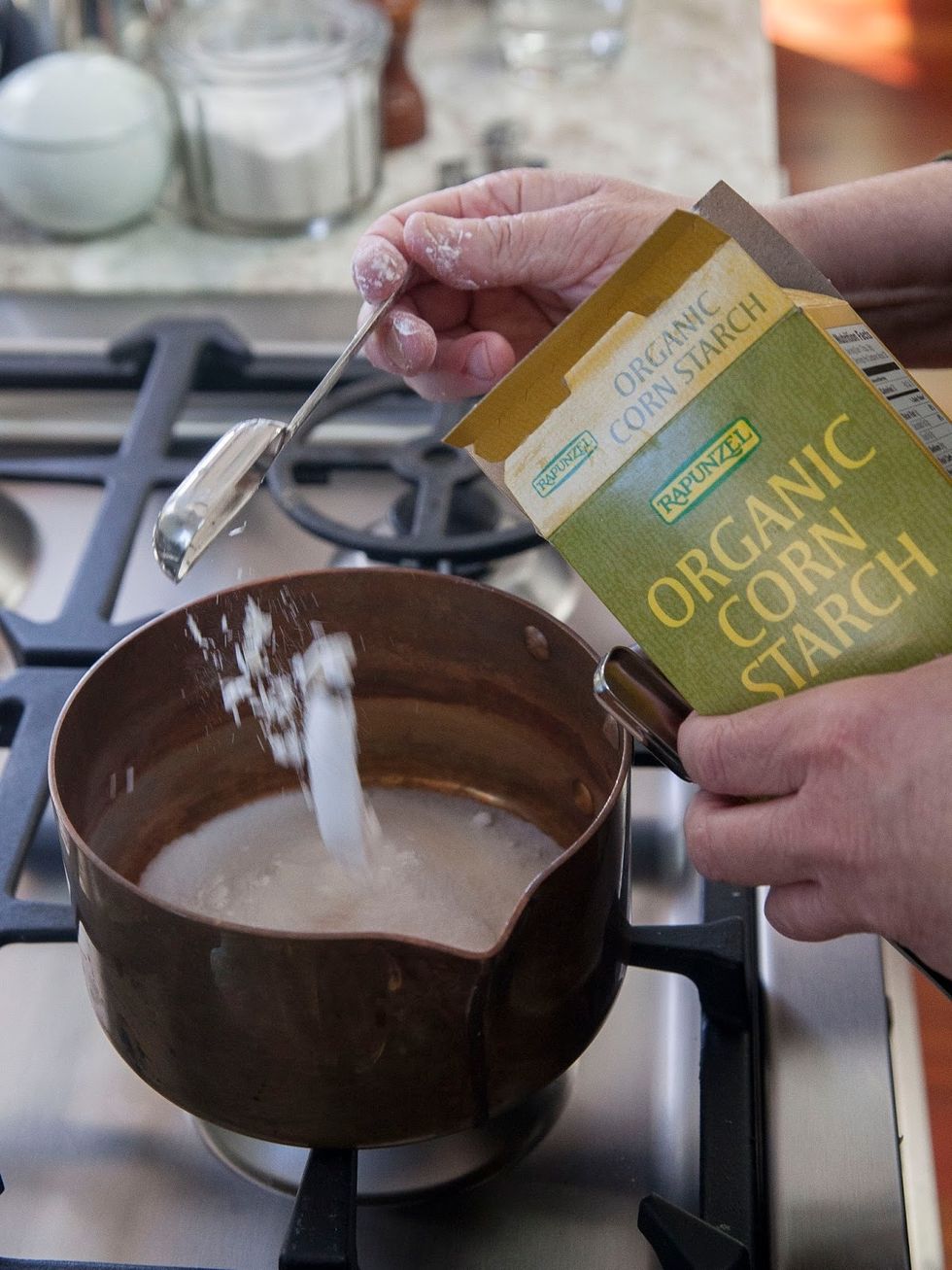 ...cornstarch...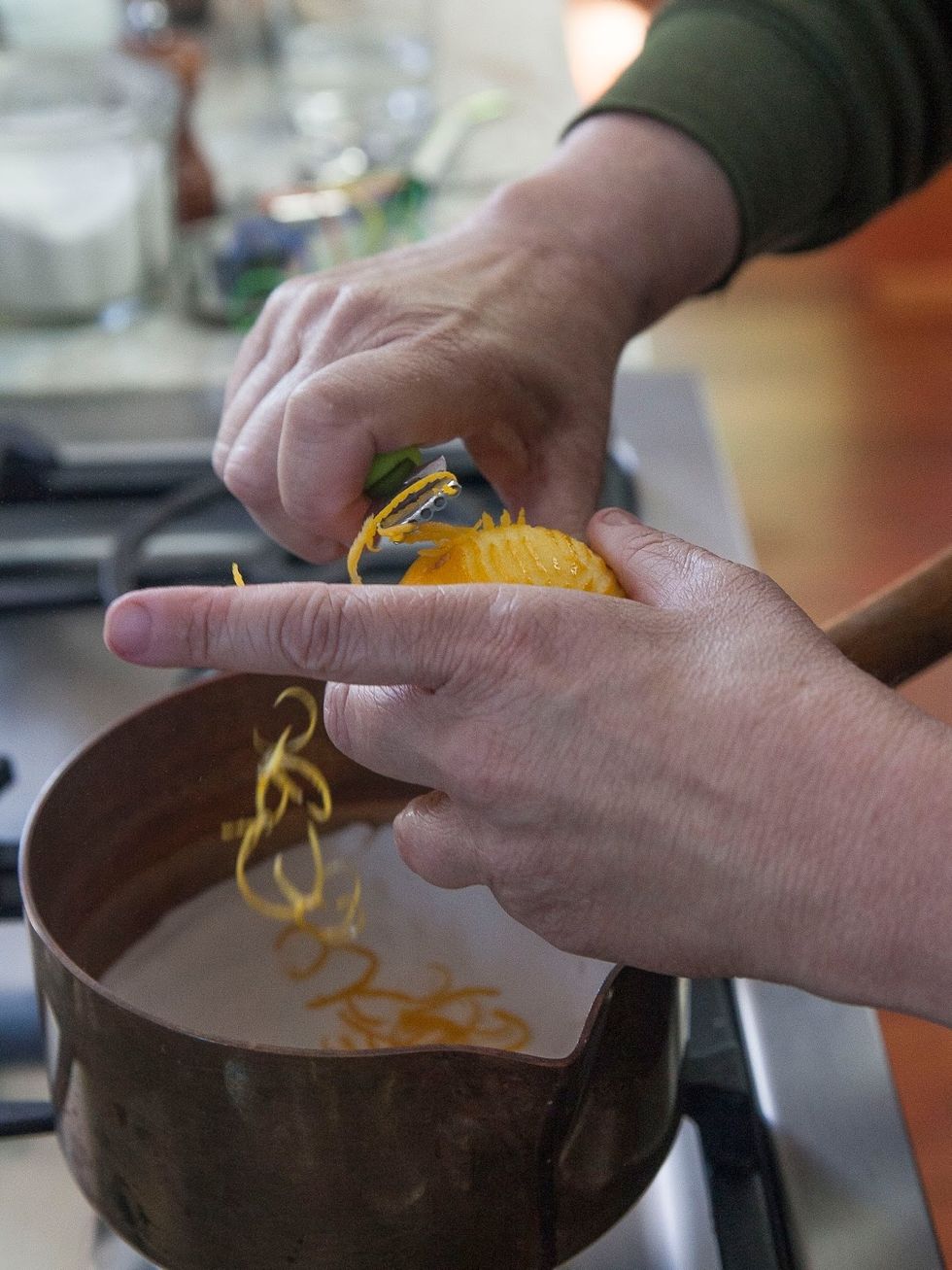 ...lemon zest...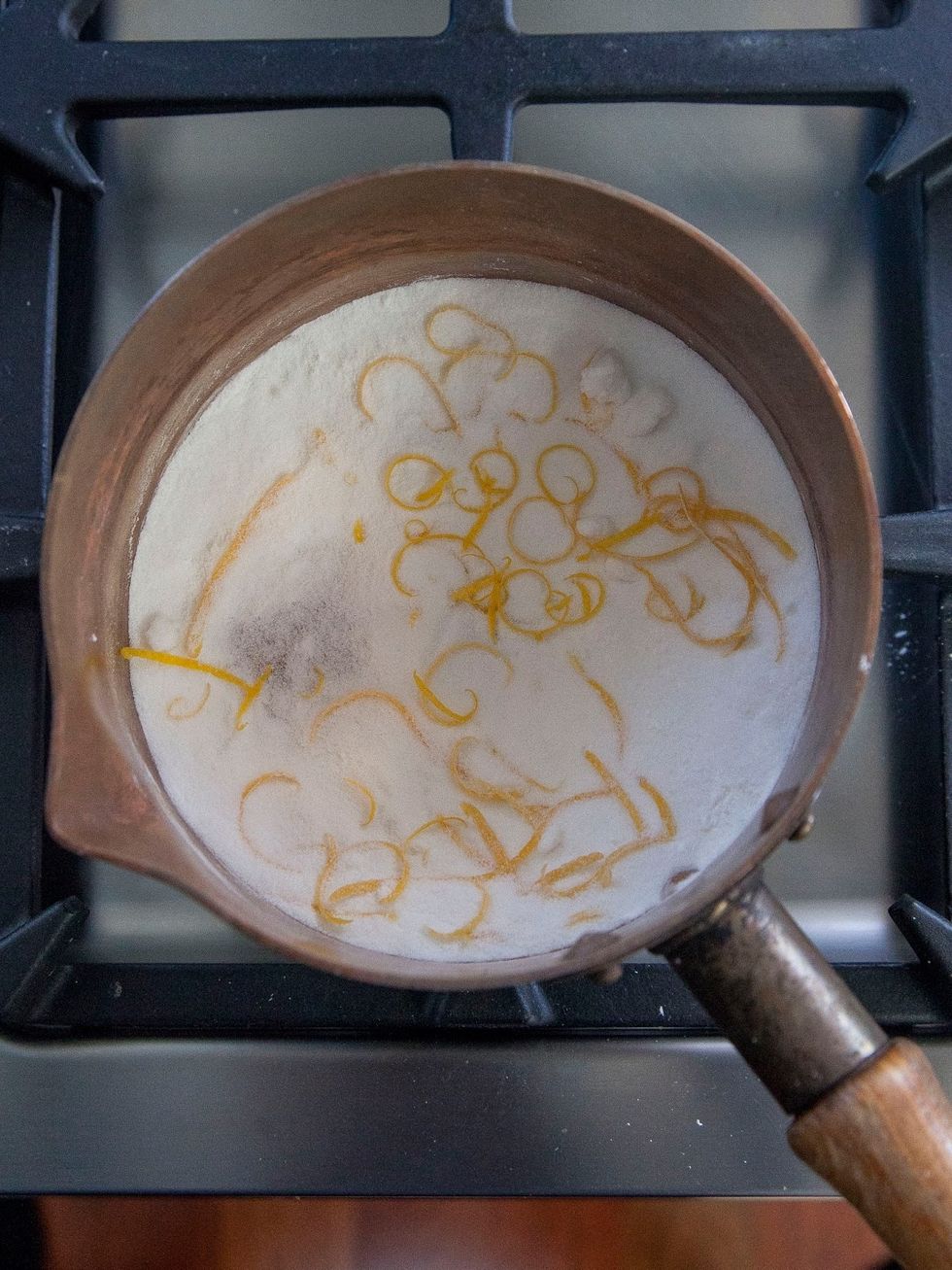 ...in a saucepan.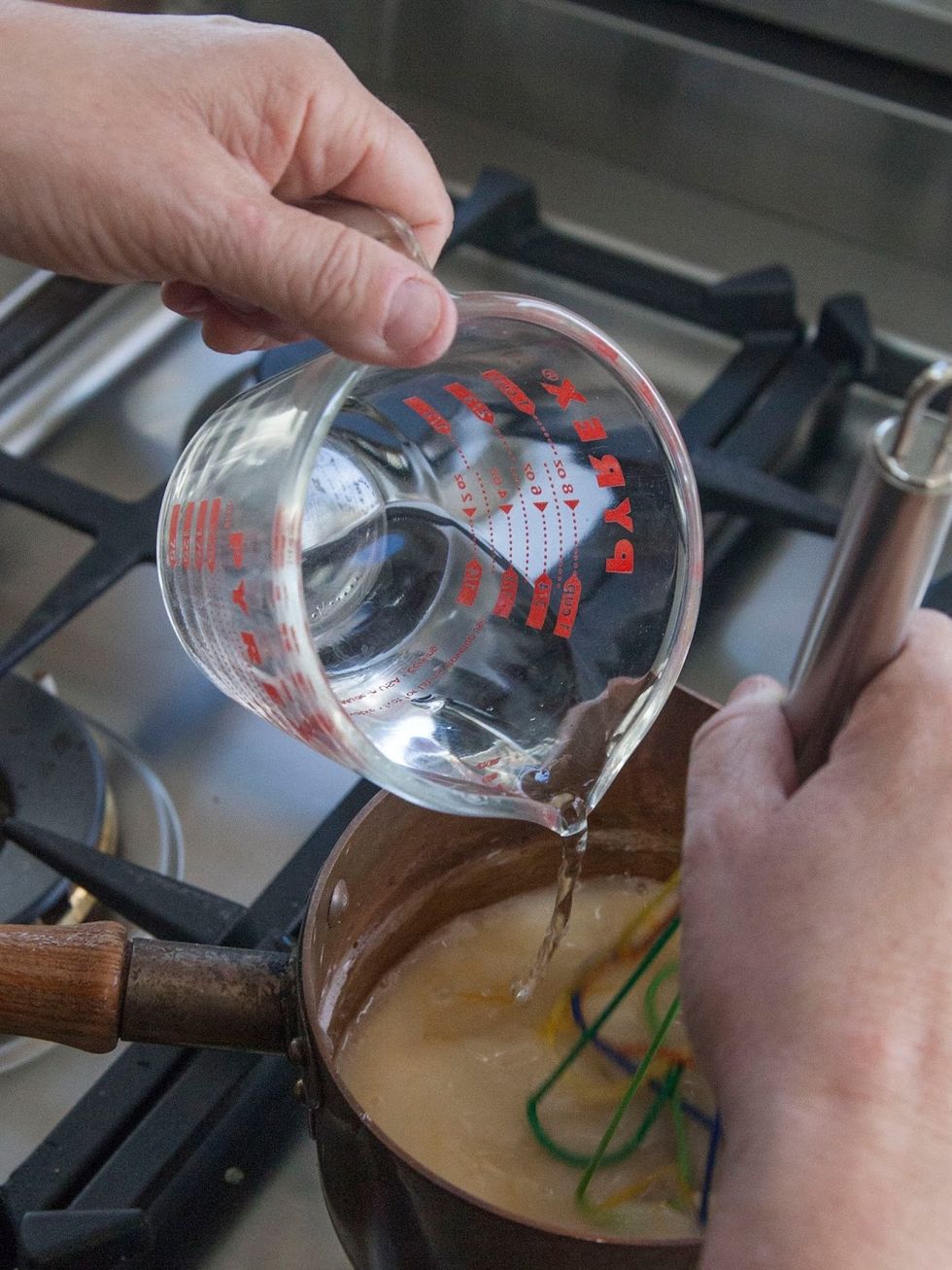 Gradually add in the water...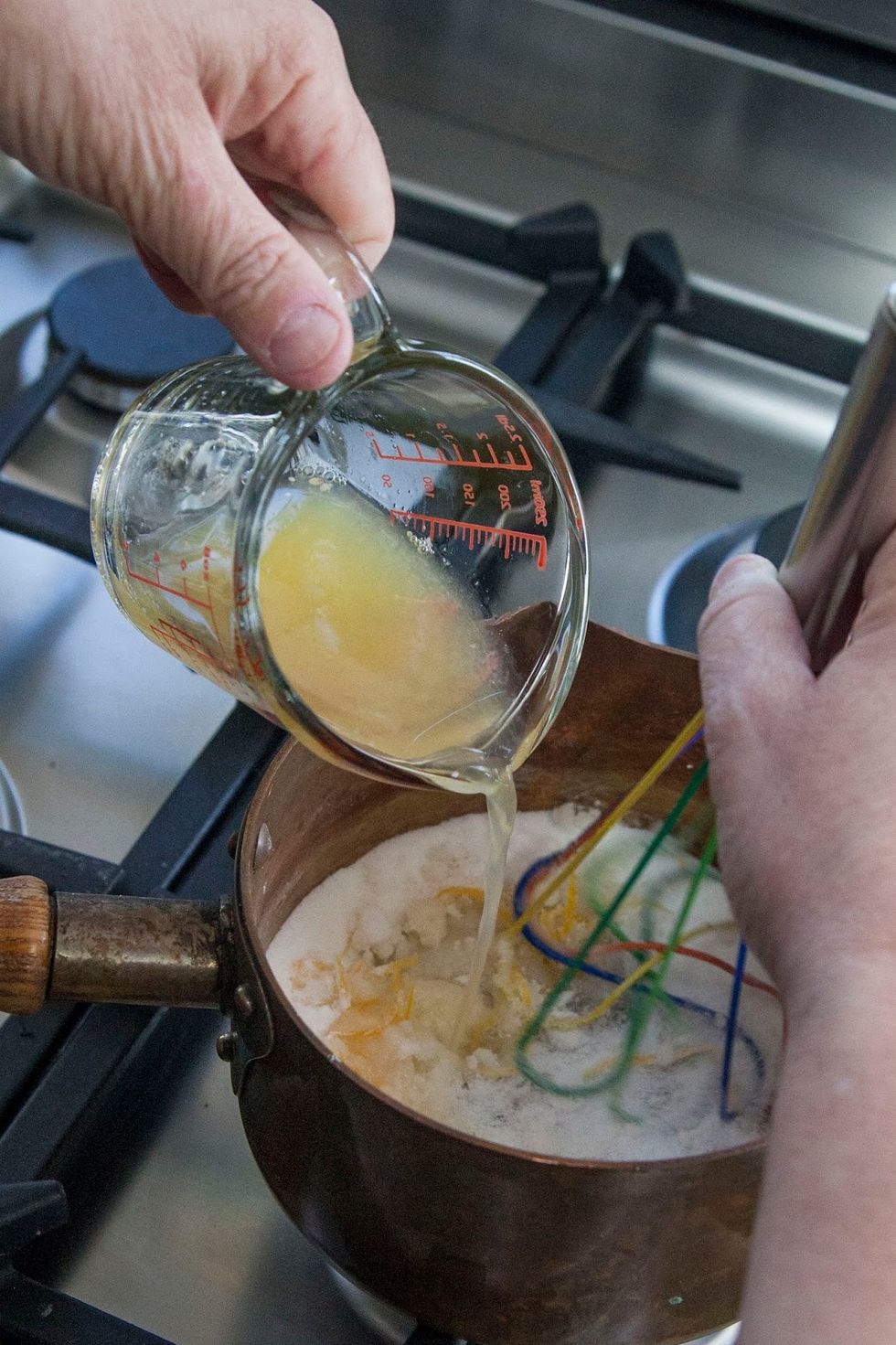 ...and the lemon juice.
Beat the egg in a separate bowl and set it aside.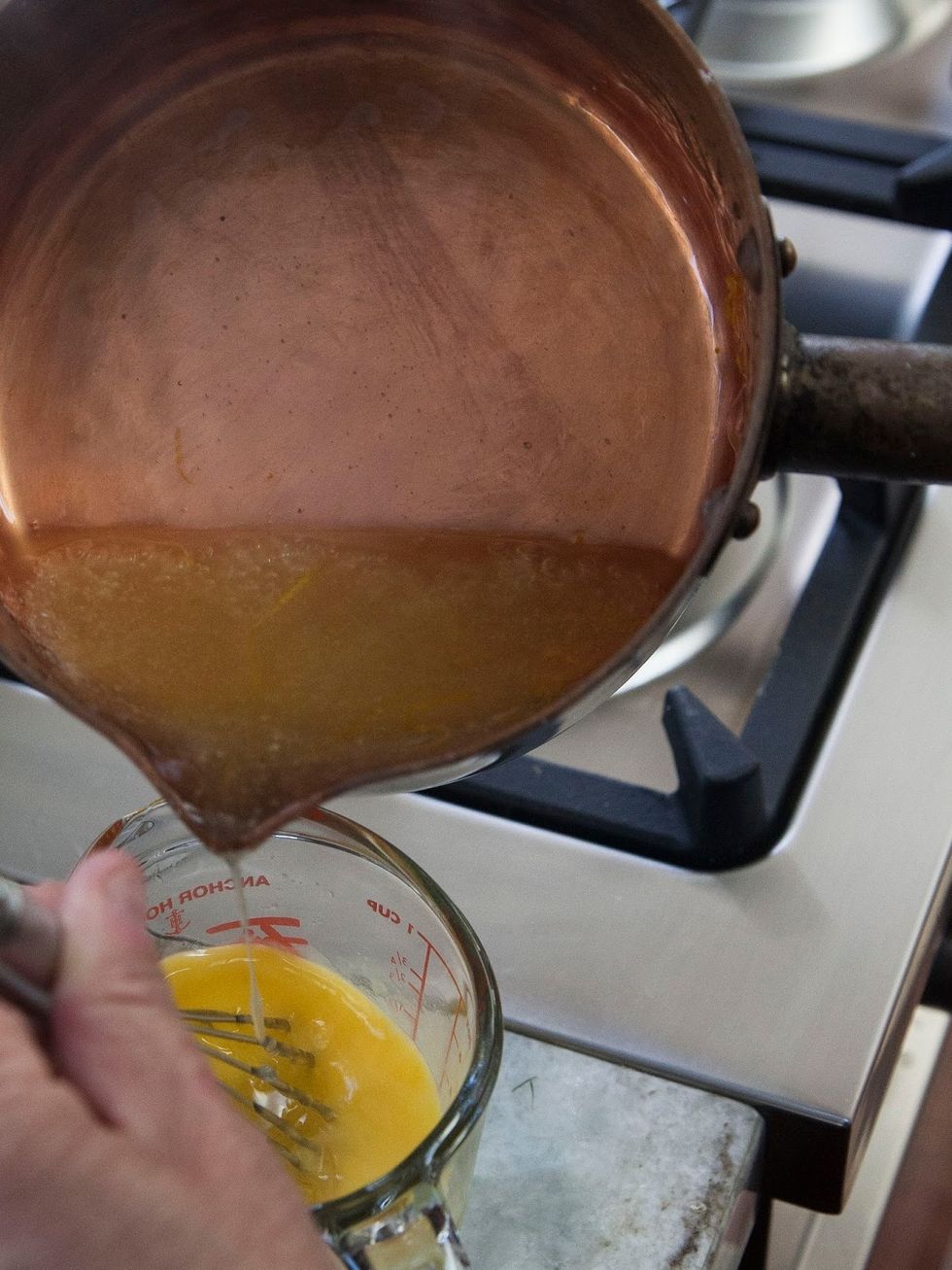 Slowly pour 1/4 of the hot lemon mixture in the sauce pan into the bowl holding the beaten egg.As you do this, do not stop stirring, as we want lemon curd NOT scrambled lemon eggs.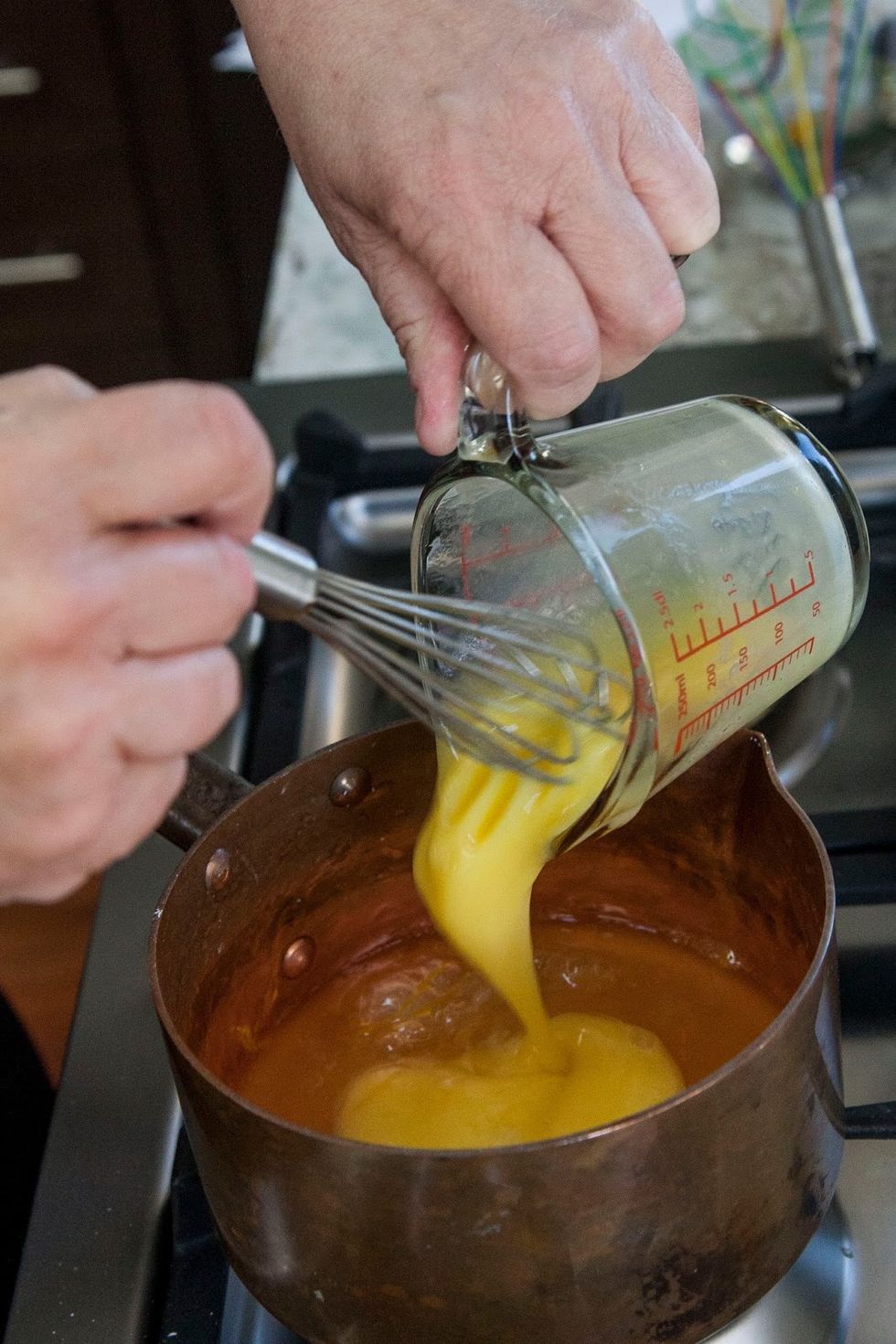 Once the egg and lemon mixture is smoothly blended together, pour it all back into the saucepan.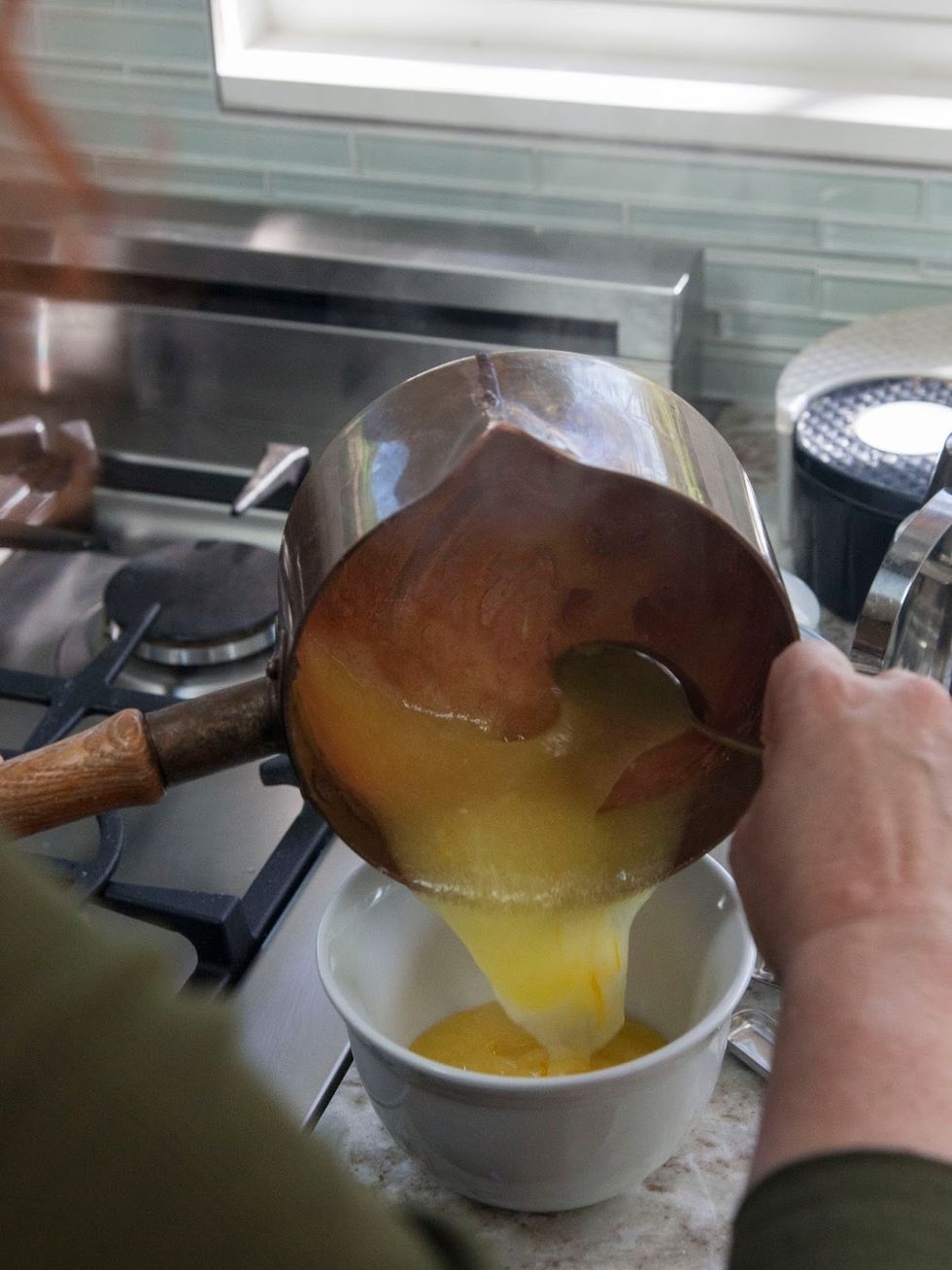 Cook it over a medium heat until the lemon curd mixture thickens. This doesn't take too long, just keep stirring. When the lemon mixture is thick, pour it into a bowl to cool.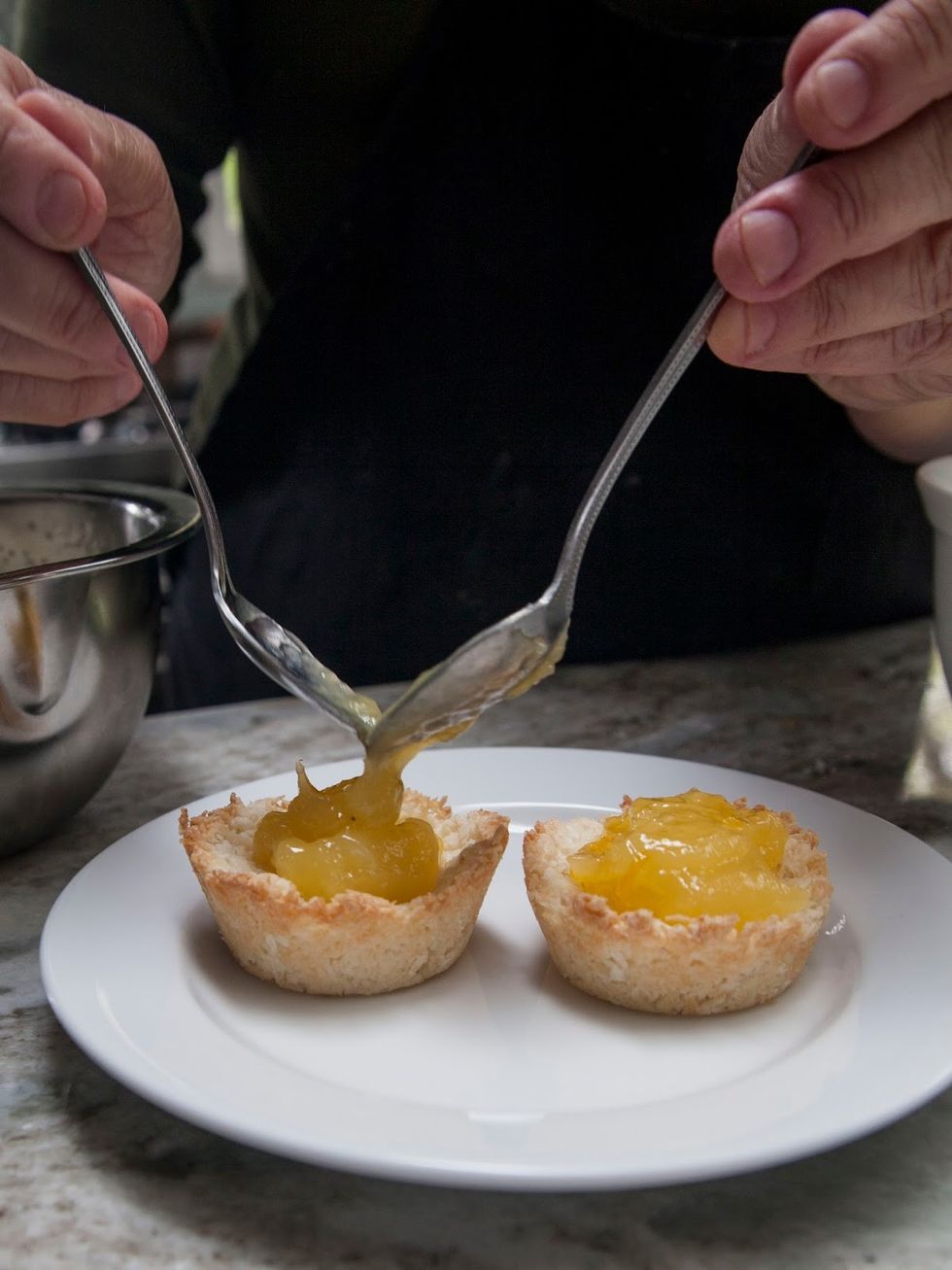 When it's cooled, cover the bowl with a bit of plastic wrap and pop it into the fridge to chill. When you're ready to serve the tarts, fill them with lemon curd.
You can dab a bit of homemade whipped cream on top.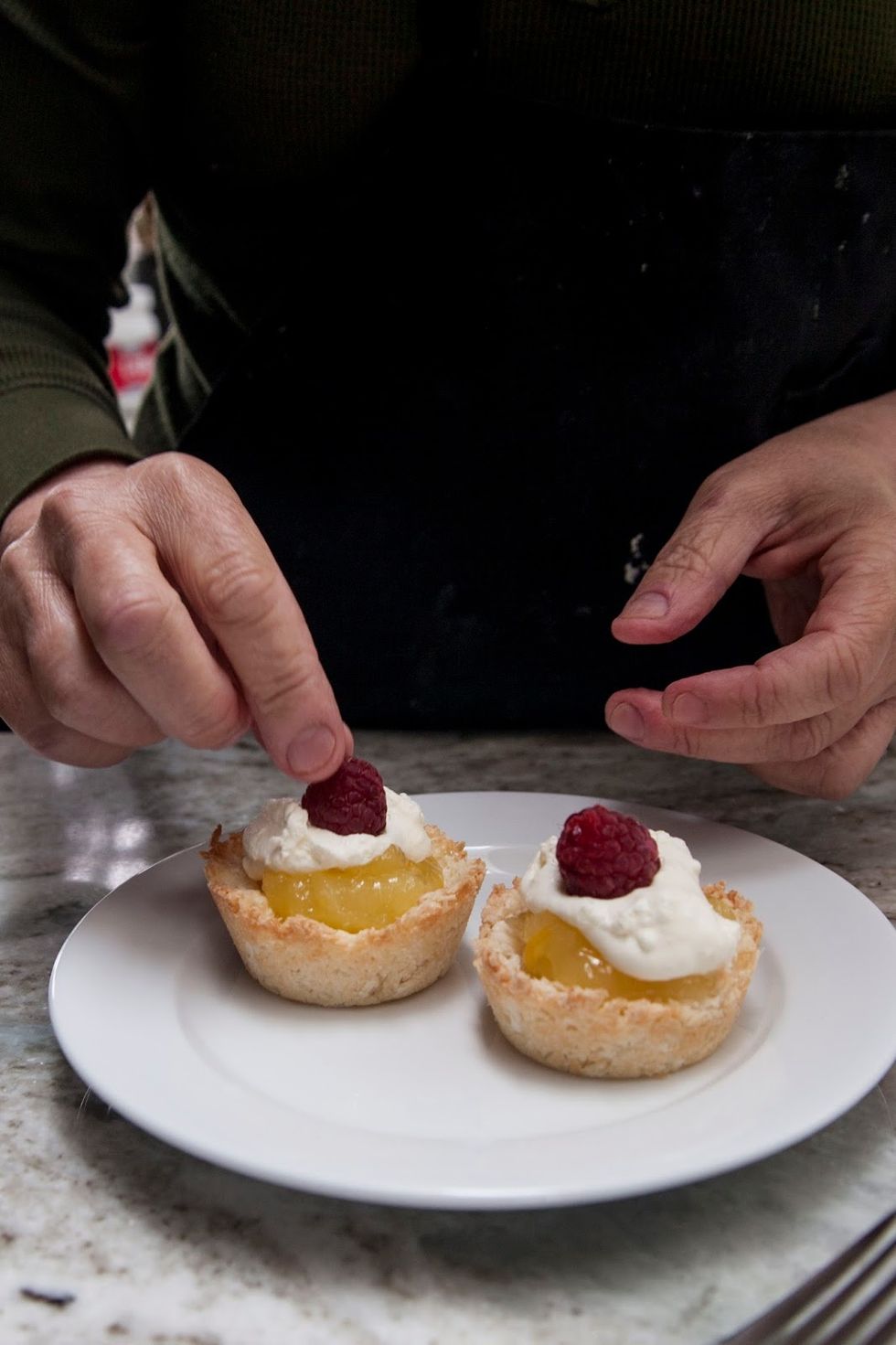 And add a few fresh raspberries, or strawberries as a topper.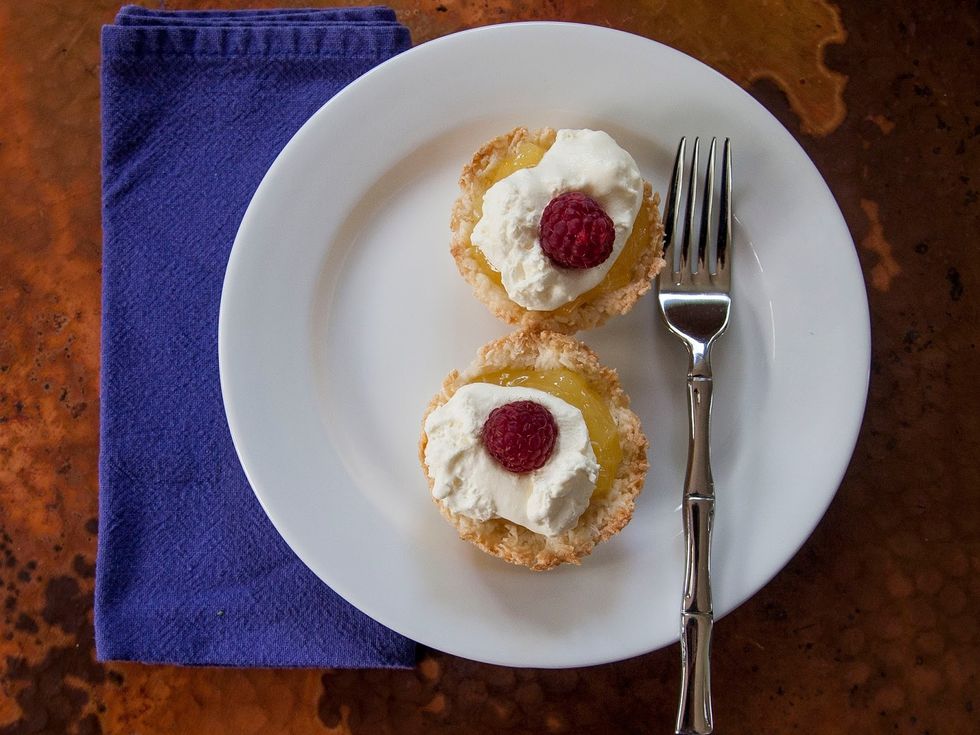 Then serve them up! There they are simple, fast, and since I used the Meyer lemons off of our tree, full of lemony goodness.
2.0c dried shredded unsweetened coconuty
1/2c sugar
1/4c flour
2.0Tbsp flour
1.0tsp vanilla extract
2.0 egg whites
3/4c sugar
1.0Tbsp cornstarch
2.0tsp corn starch
1/2tsp grated lemon zest
1/3c water
1/3c fresh lemon juice
1.0 egg
Kathy Gori
Screenwriter, long time Indian cook, lover of Indian foods, Saturday morning Cartoon voice. For more recipes visit my website www.thecolorsofindiancooking.com