This is a super easy lasagna that we made a double batch of one for now and one to freeze for later!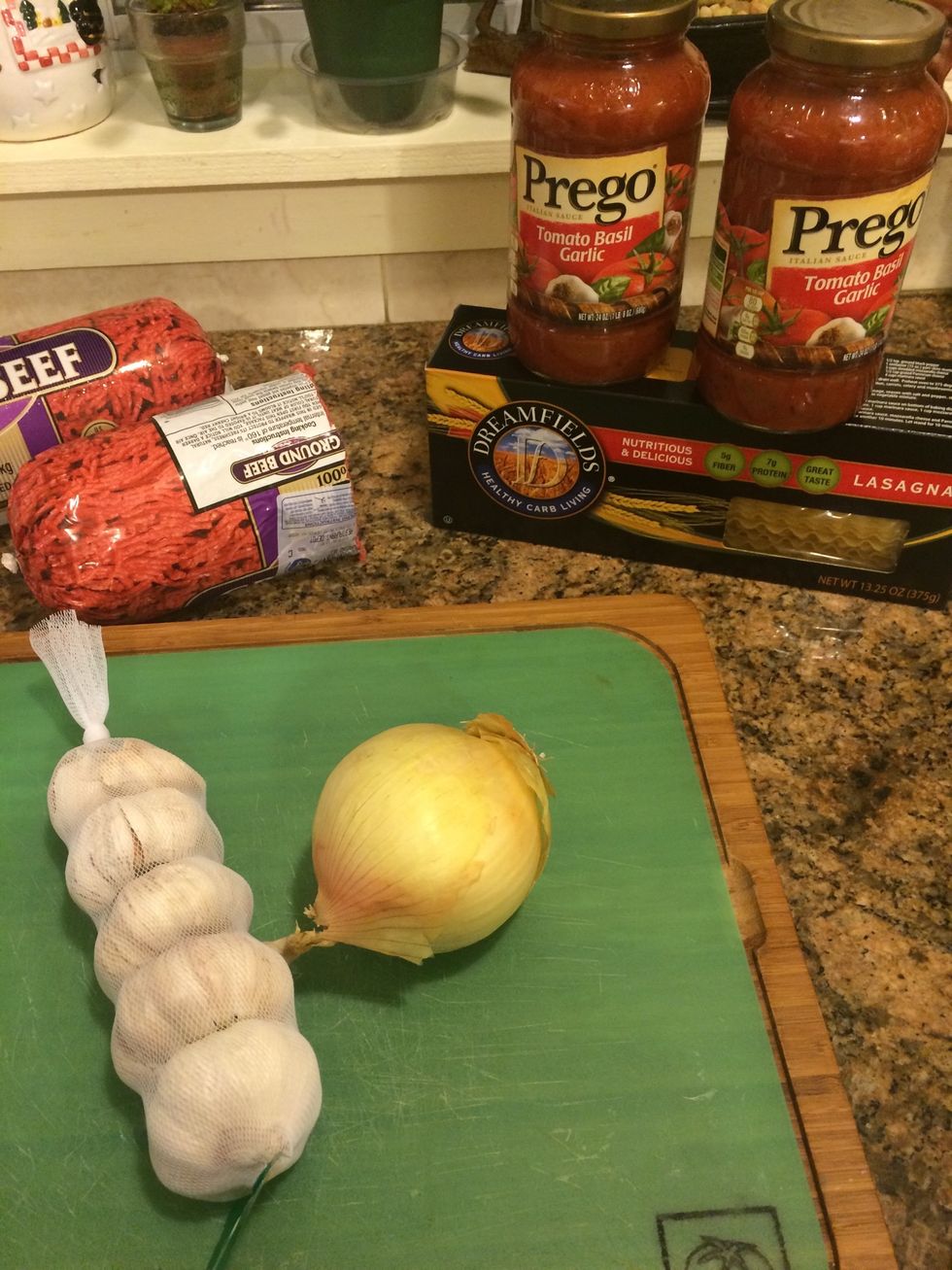 Here is the basis of the lasagna. We made it in bulk and we used 5 pounds of ground beef. You can modify the recipe for just one pan though😊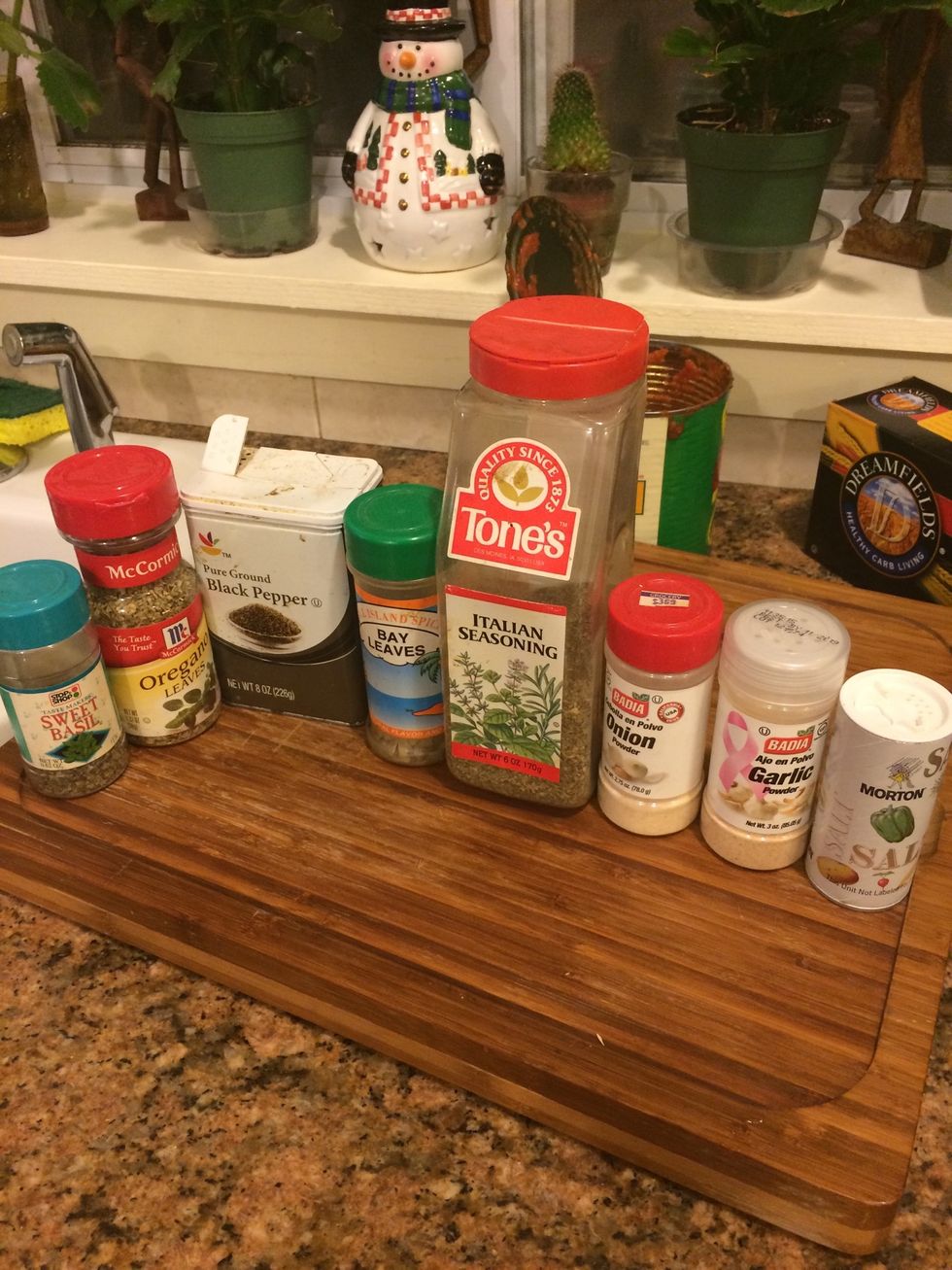 These are the seasonings I used in the sauce. And the parsley was mixed into the ricotta.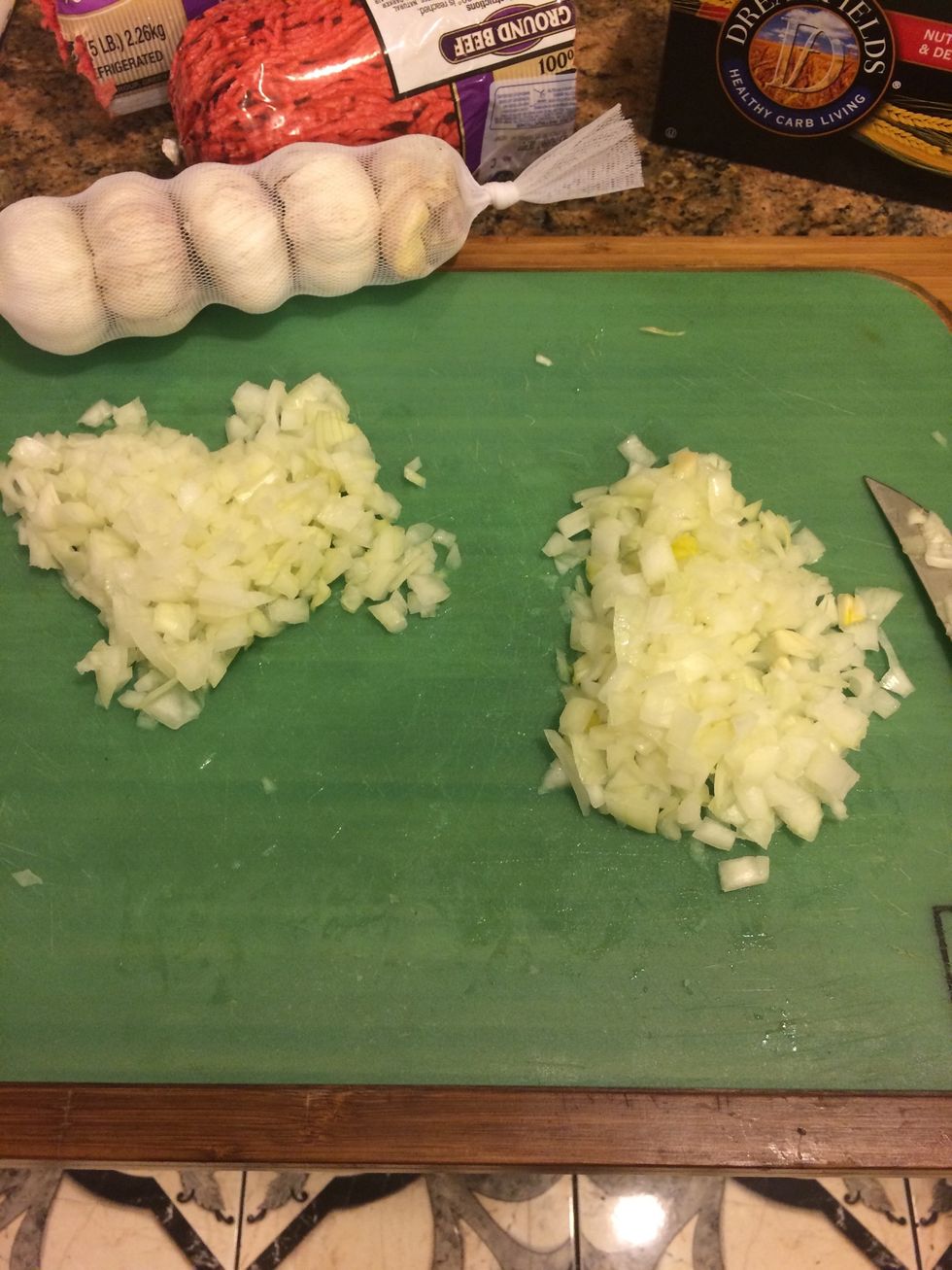 Dice your onion. It doesn't have to be super fine but you don't want big chunks.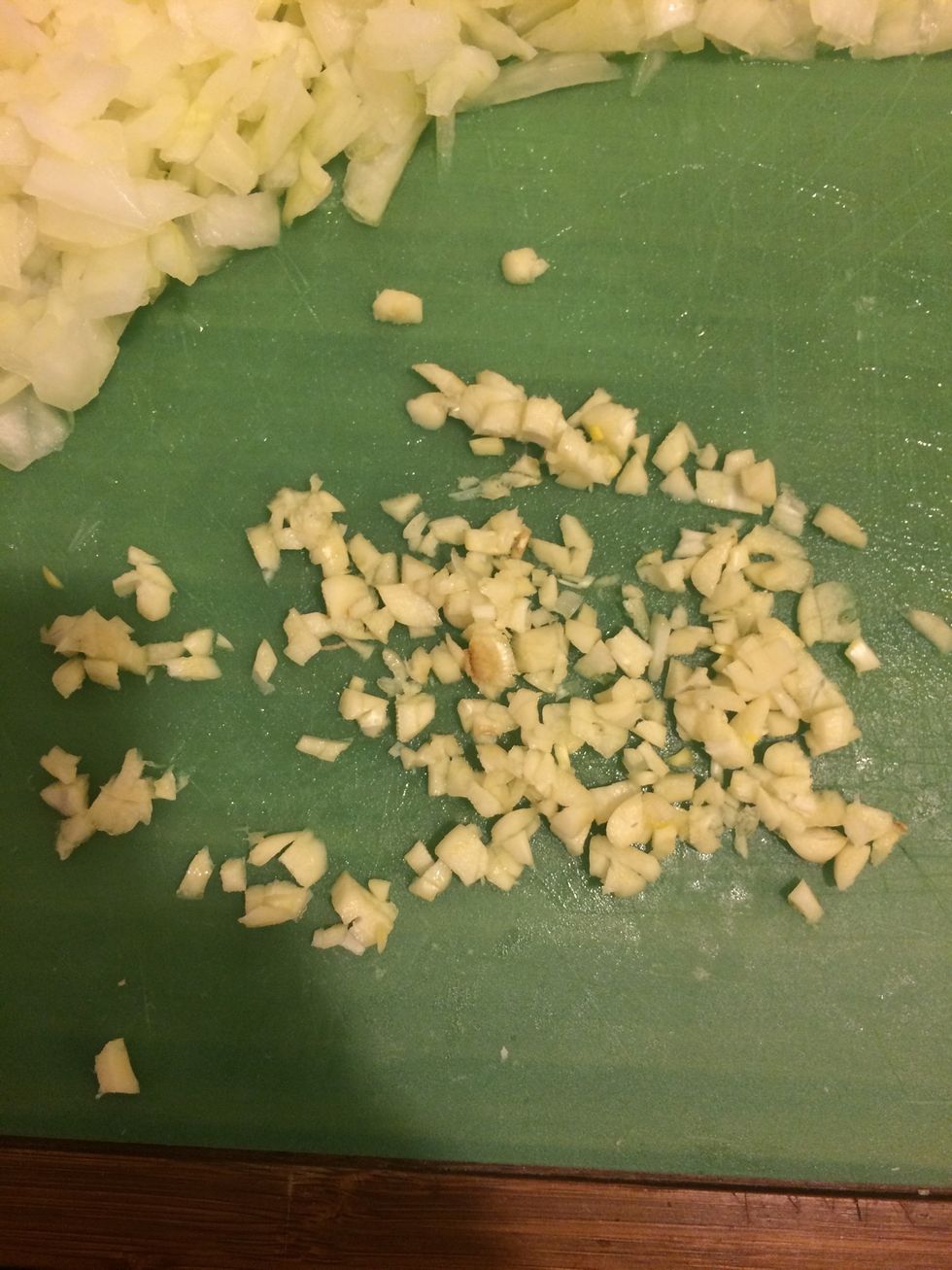 Mince the 4 cloves of garlic.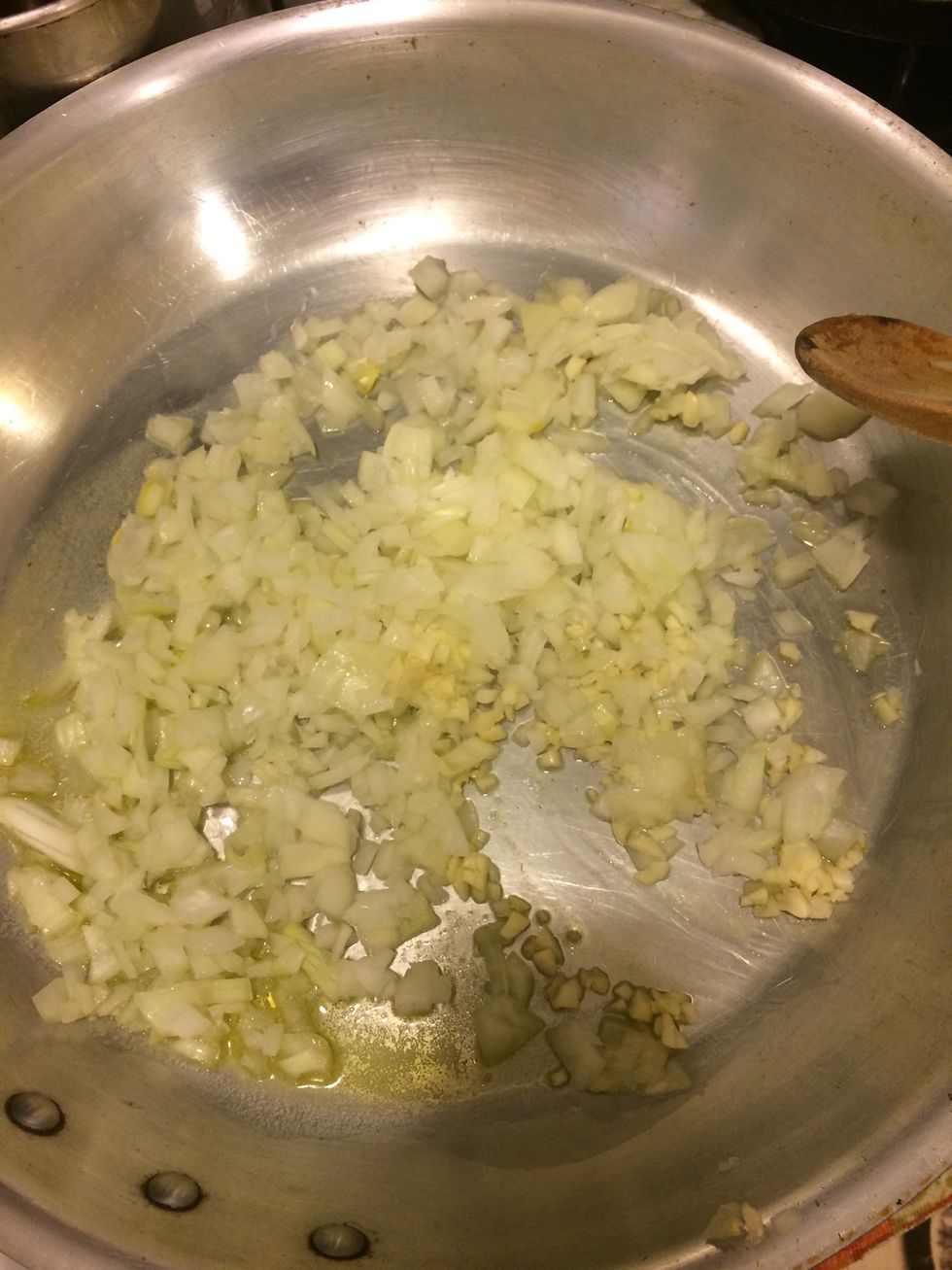 Sauté in a pan with olive oil and around a tablespoon of butter.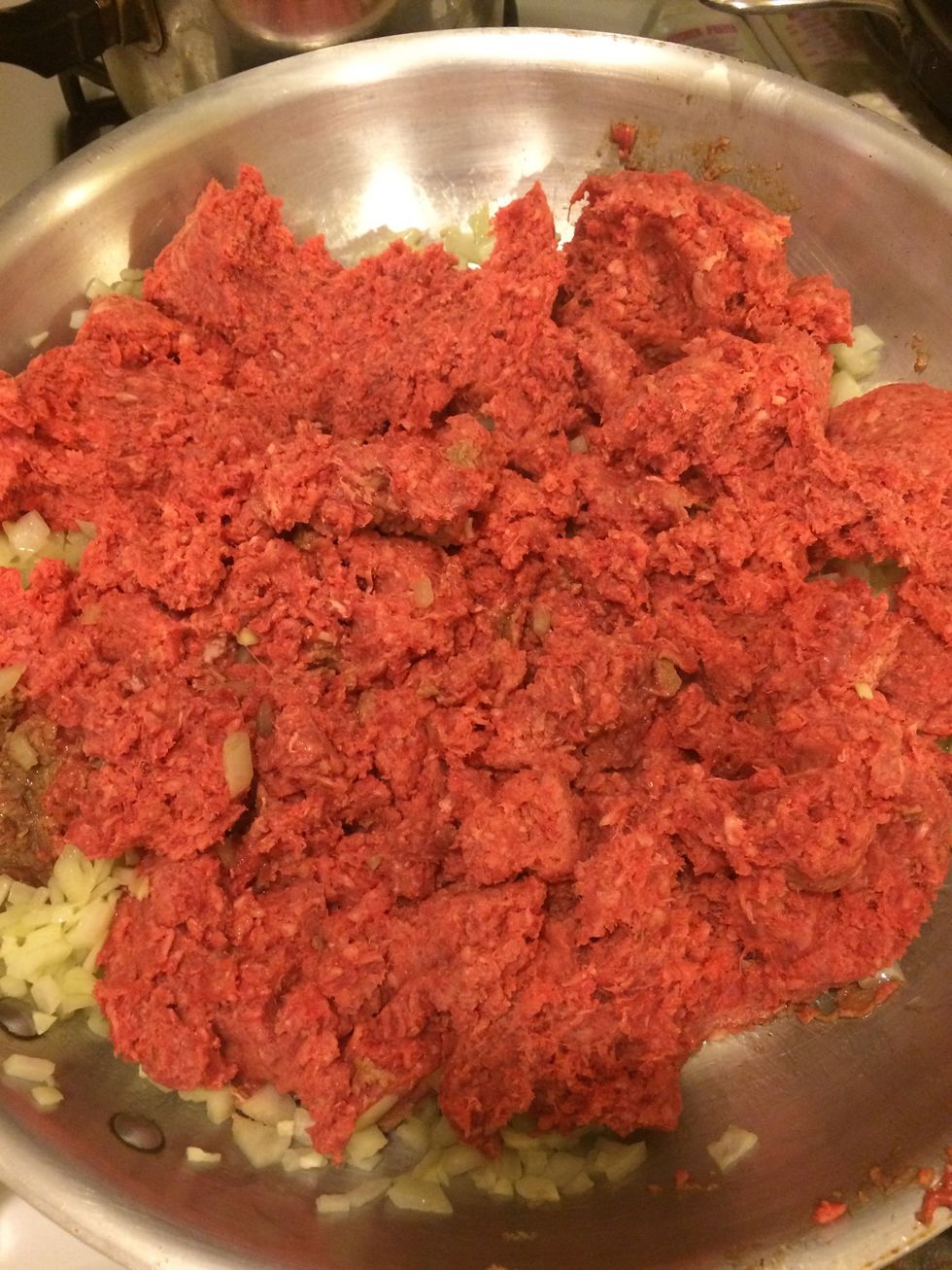 Add the meat and begin to brown it.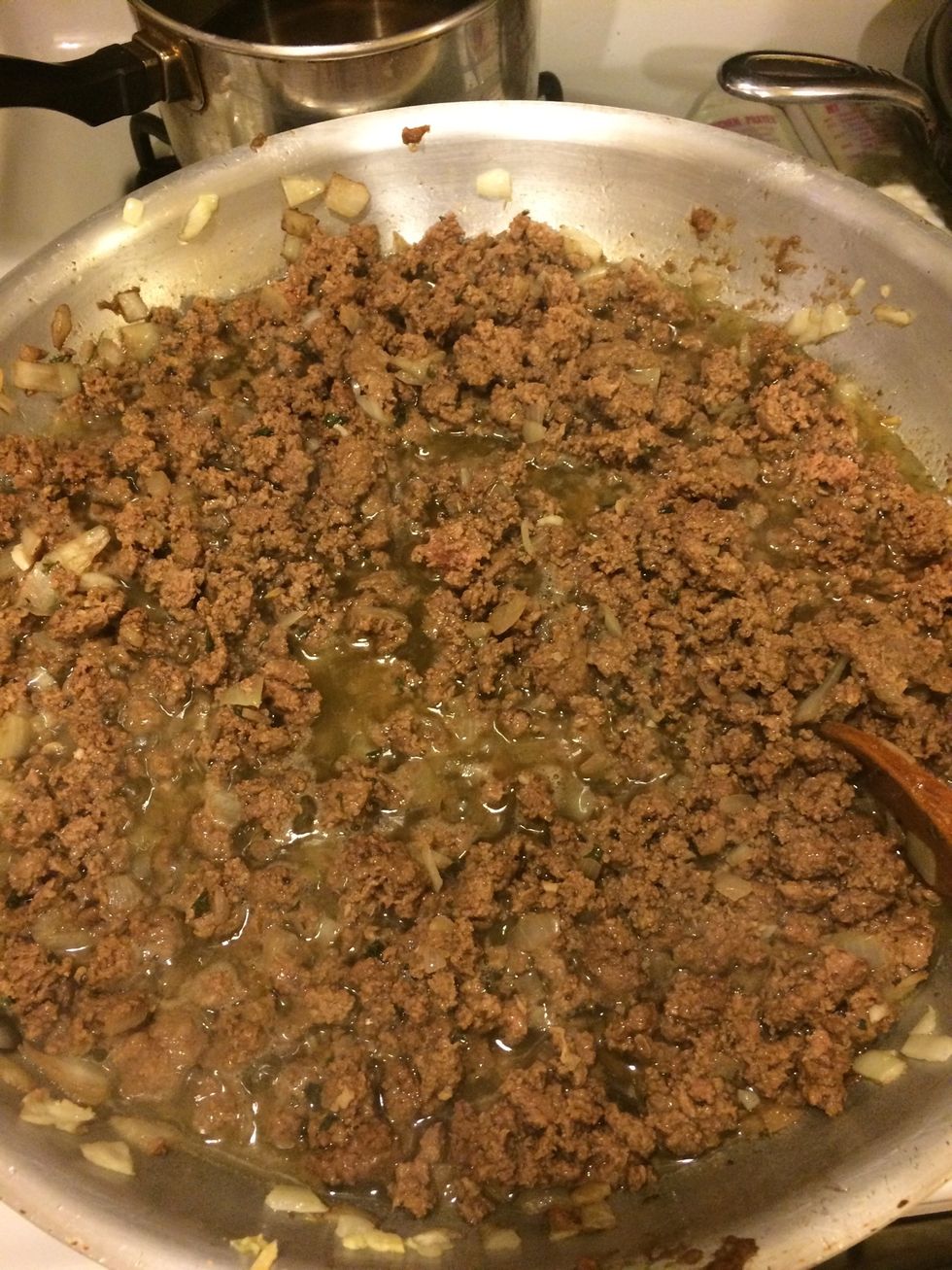 At this point you should add seasoning, including garlic & onion powder, dried sweet basil, salt and pepper and Italian seasoning blend.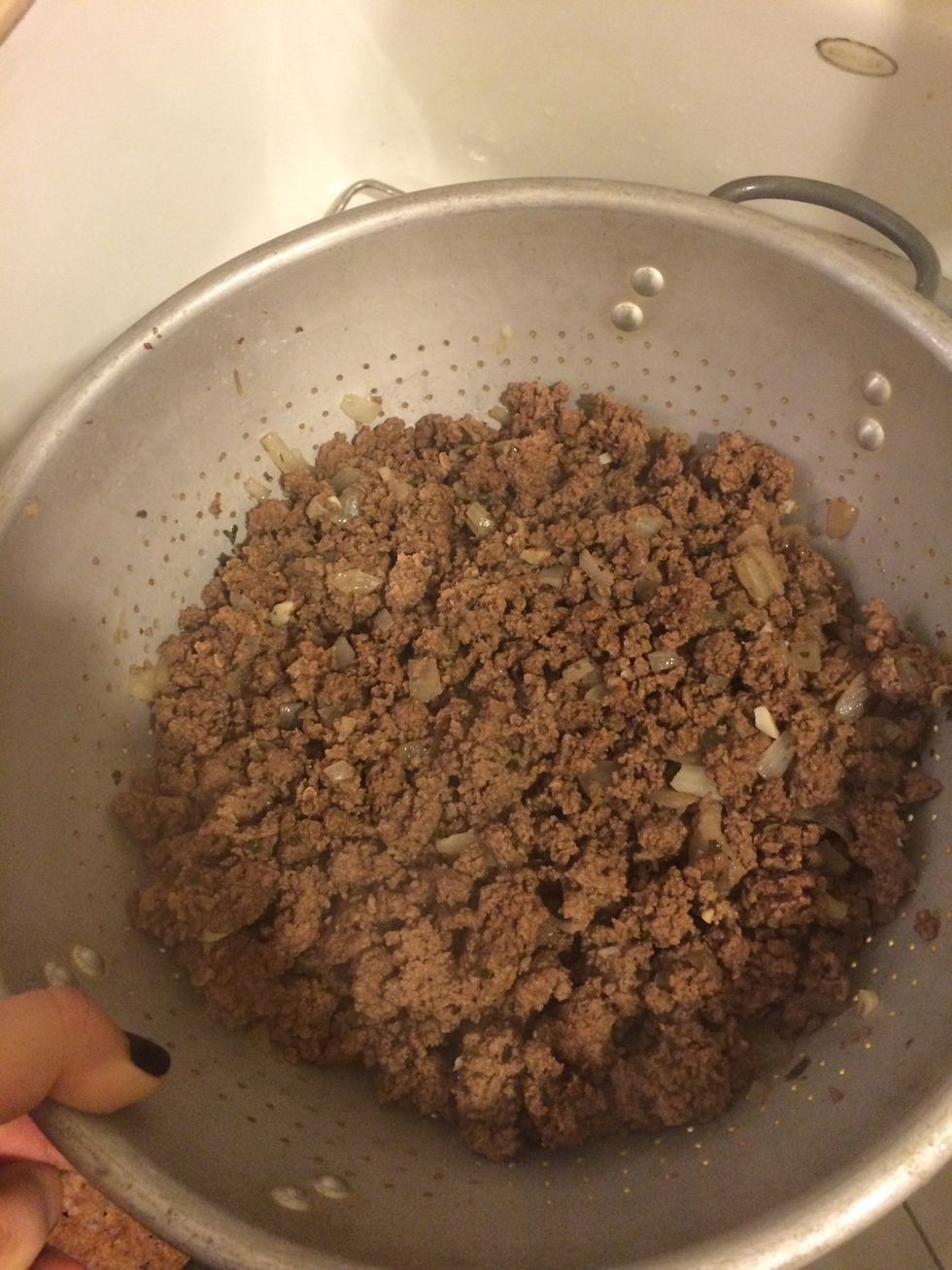 Drain the ground beef after it is browned all the way through.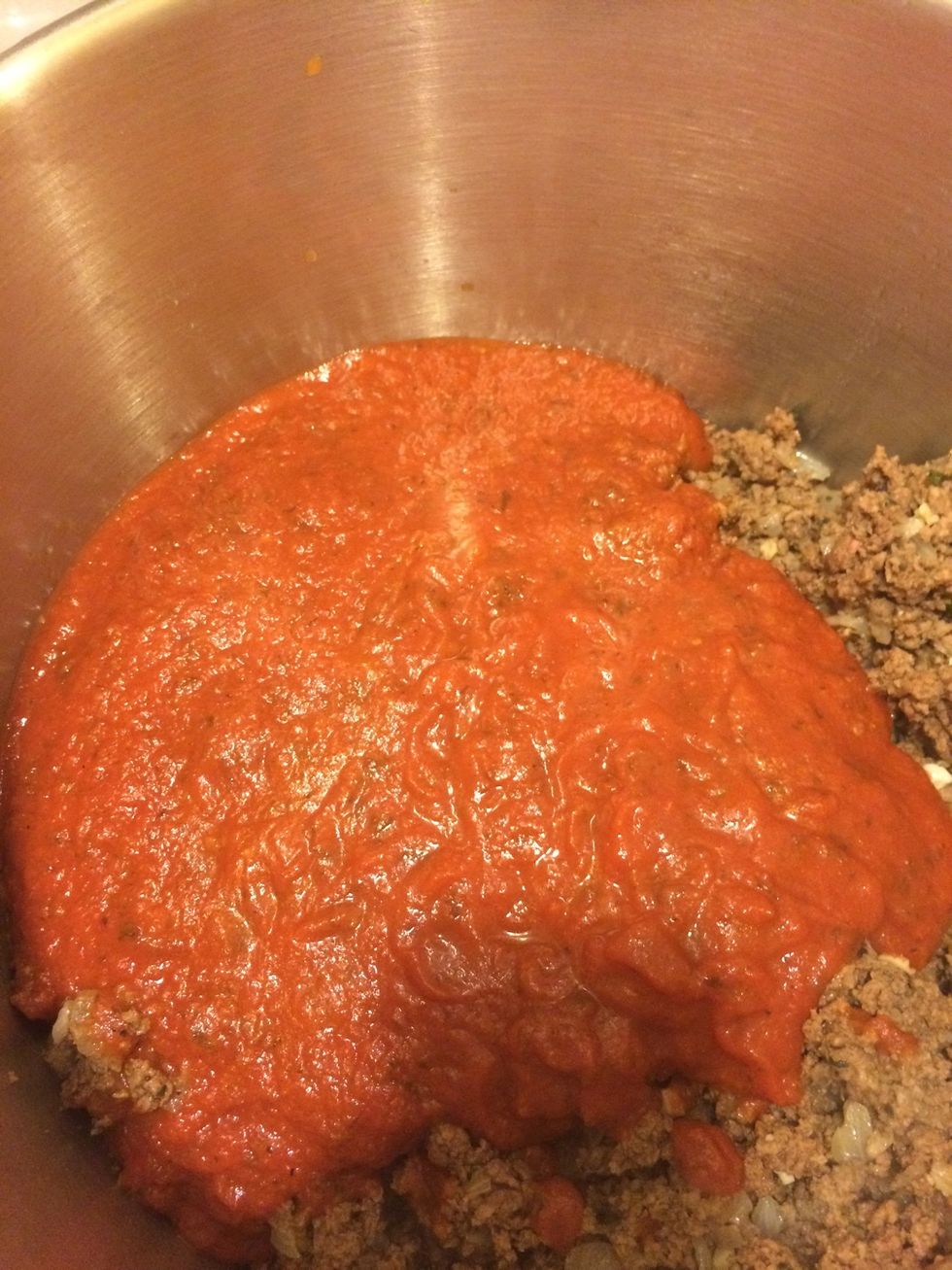 Add the meat to a large pot and the two jars of sauce. At this point the sauce should be on medium heat. If you start this early in the day it can simmer on the stove, but I started this at night.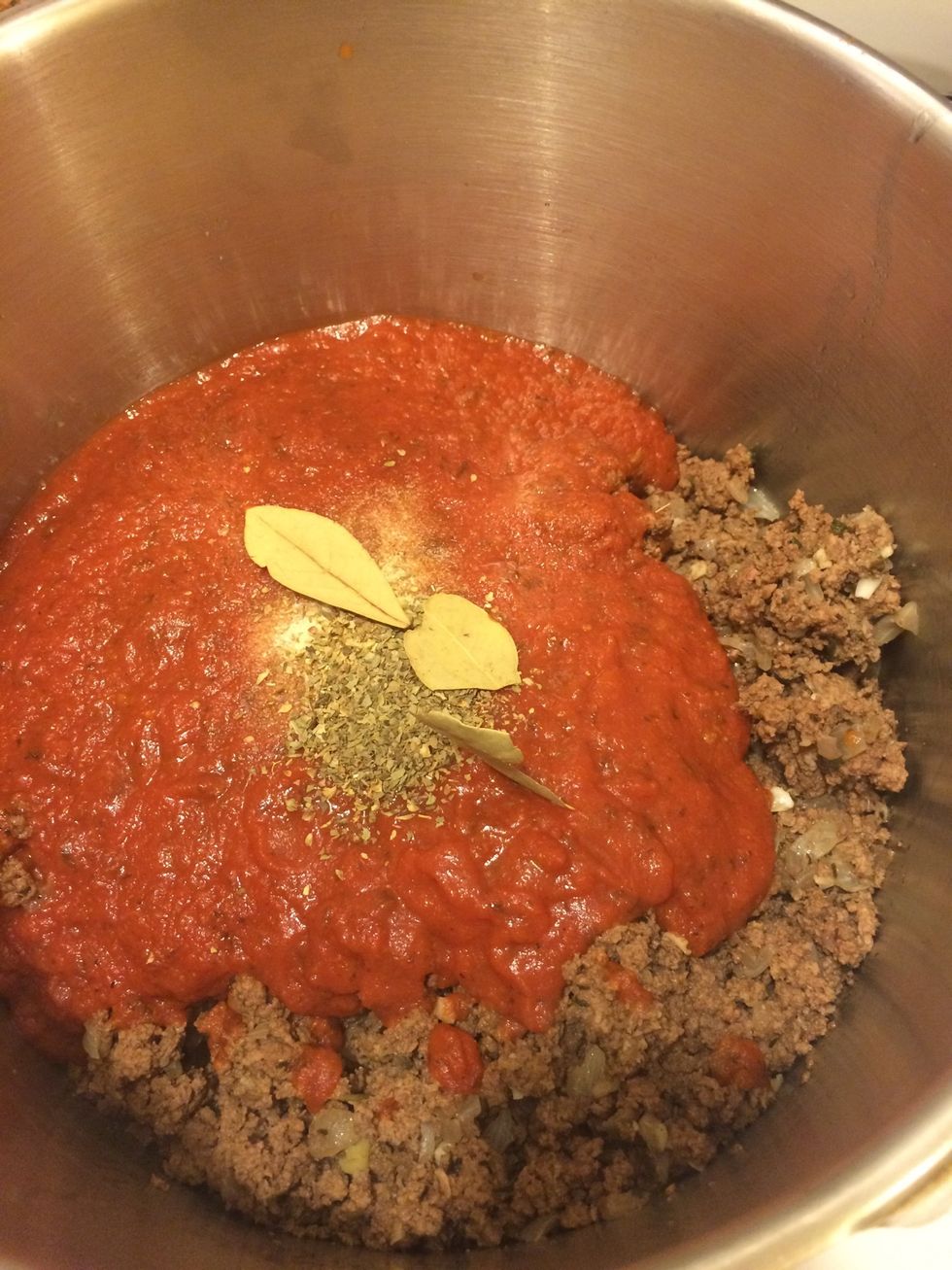 Add 2-3 bay leaves, remember to fish them out when you finish cooking the sauce. Also I added more Italian seasoning and basil here.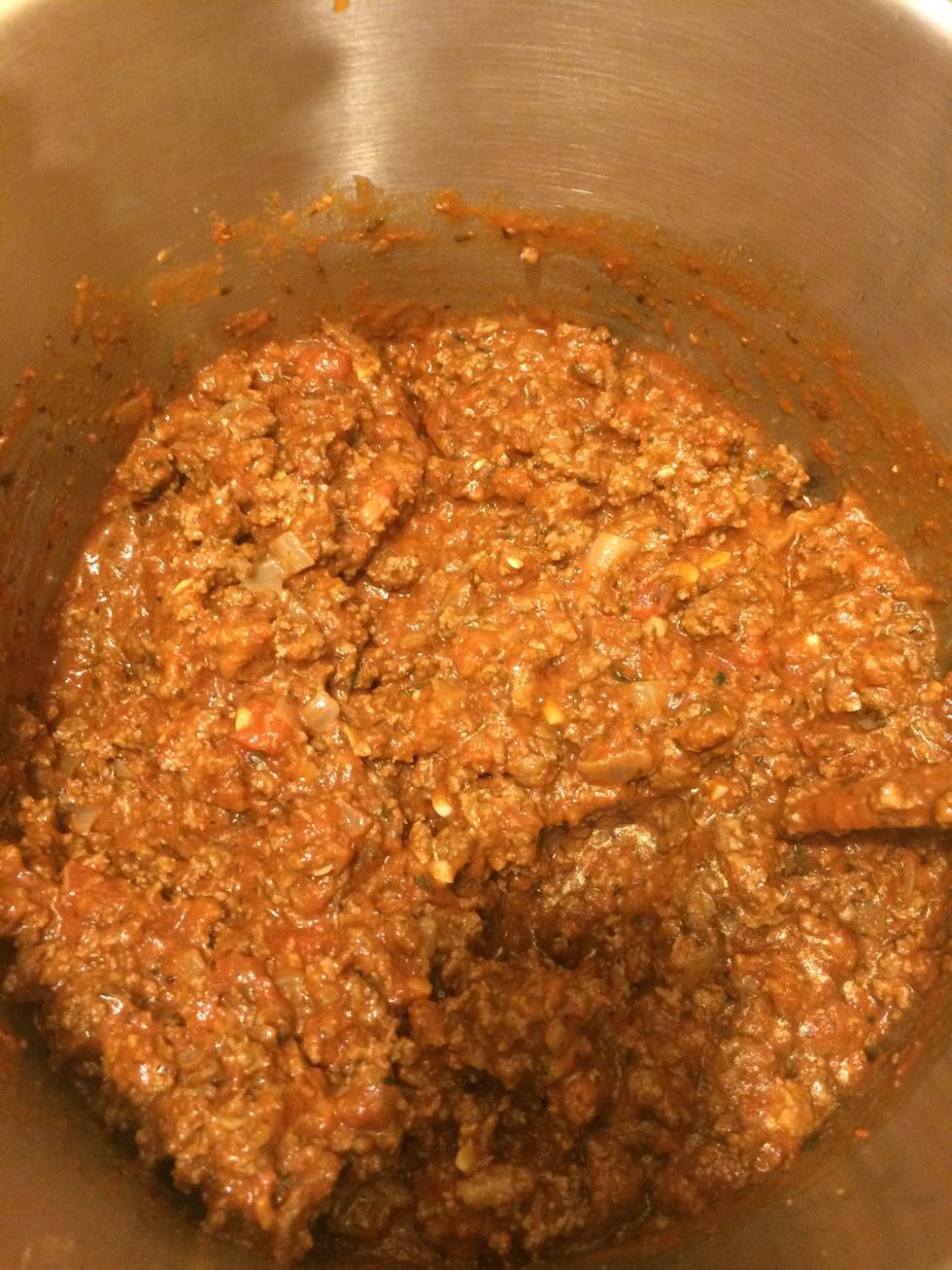 Stir it up and make sure everything is mixed well.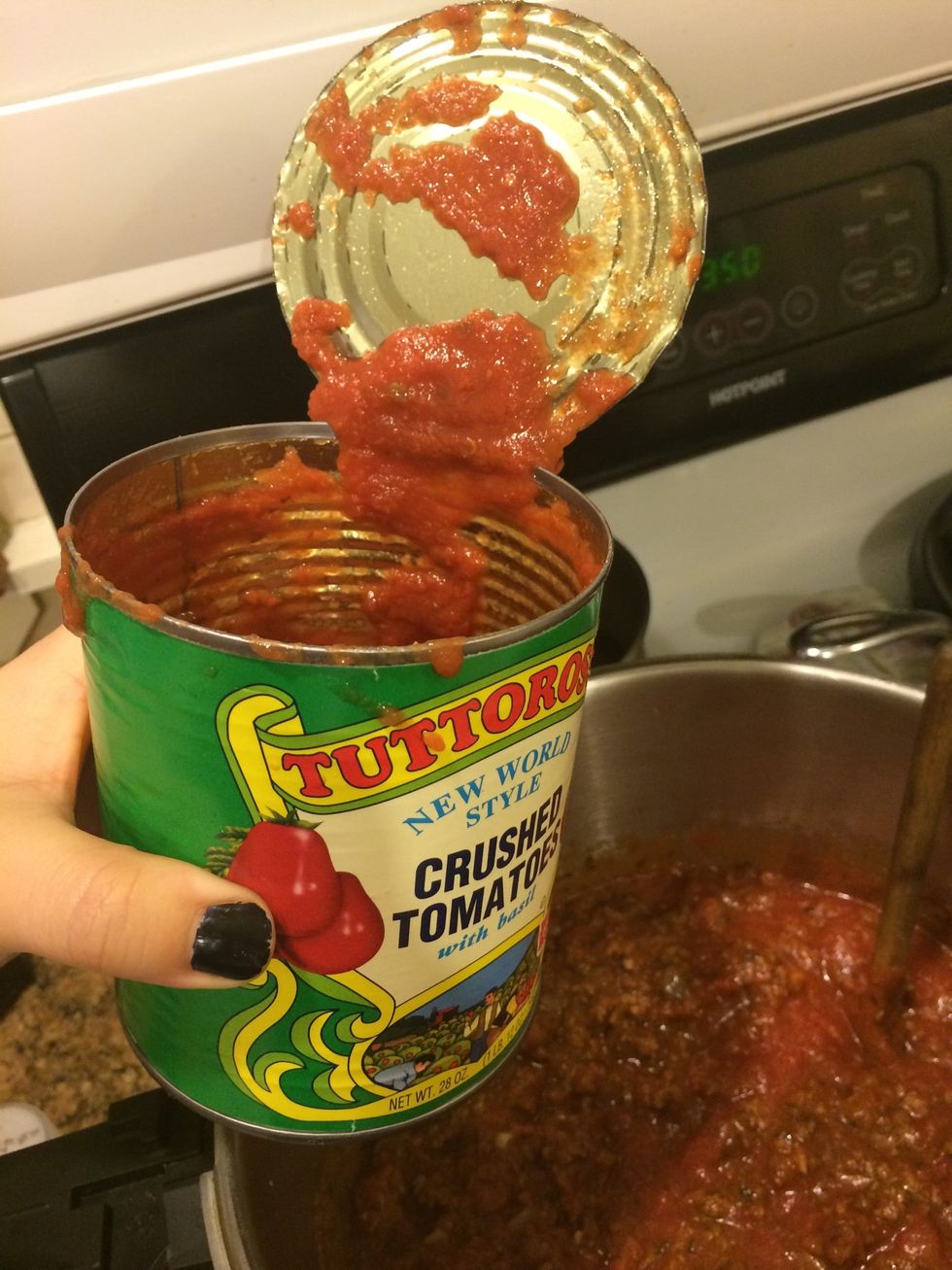 Add about 3/4 of a can of crushed tomatoes. You don't want the sauce too watery or too thick.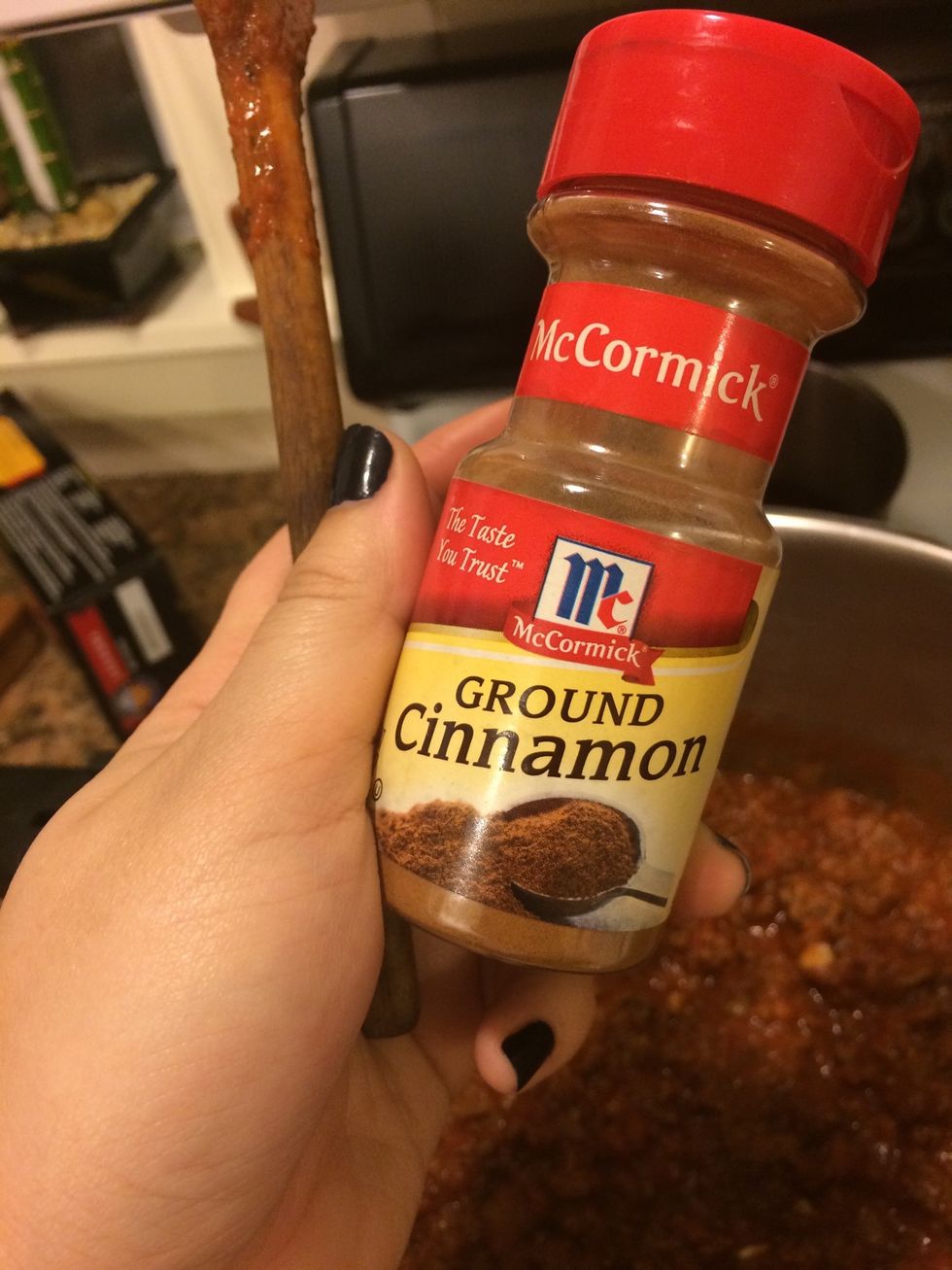 Add just a sprinkle of cinnamon.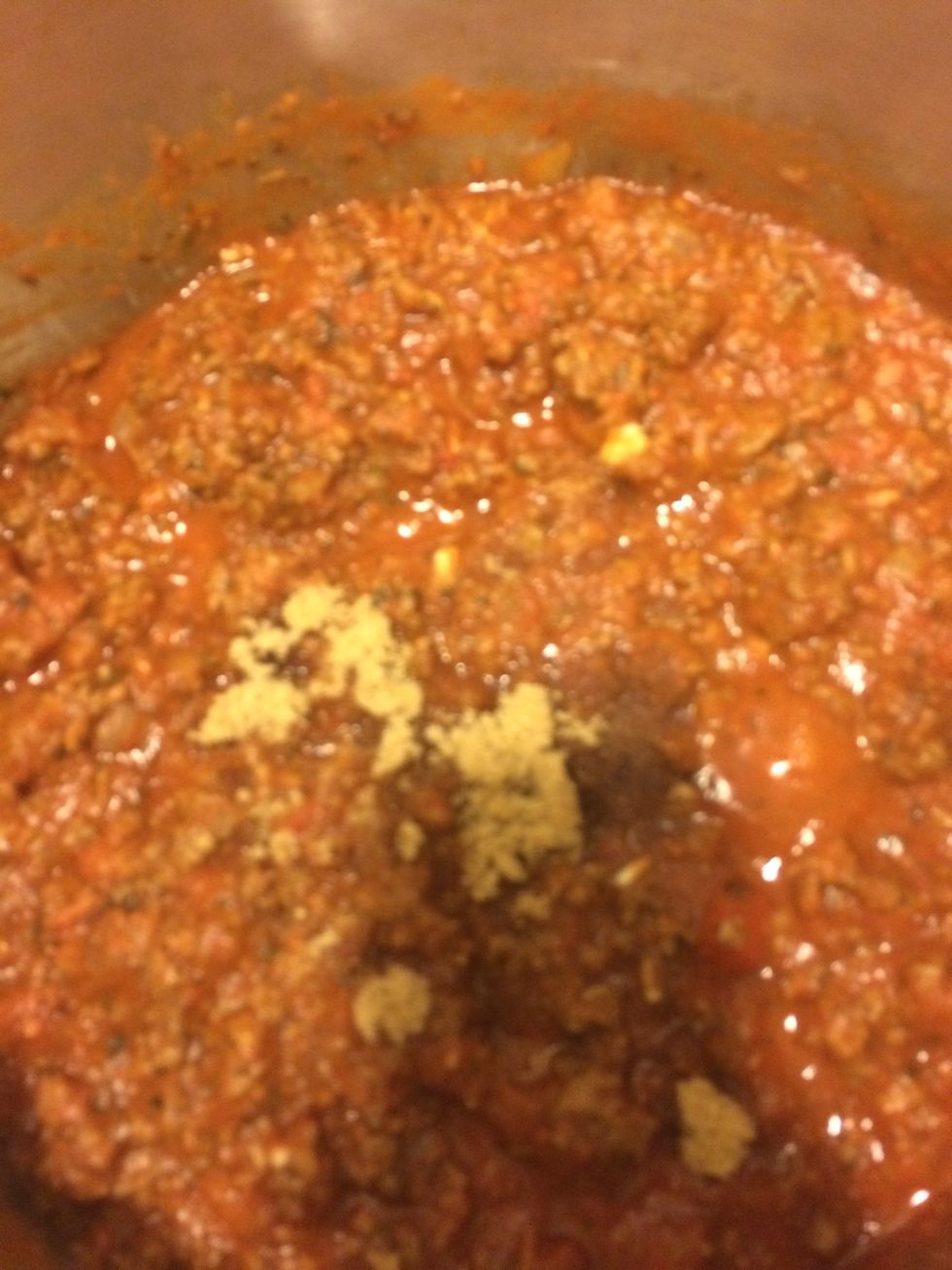 And a good pinch of light brown sugar. You want to counterbalance the acidity of all the tomatoes.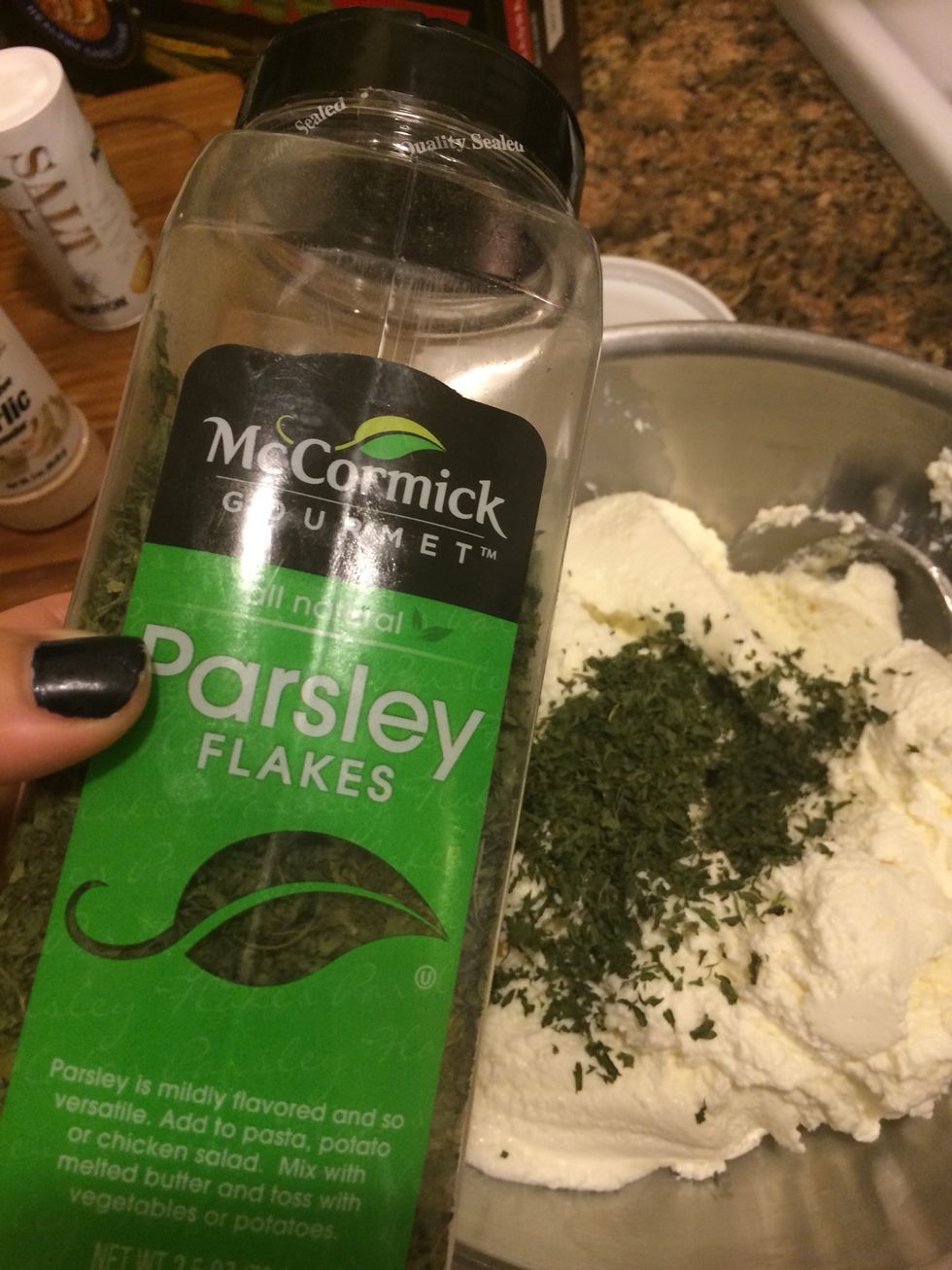 You want to add about two tablespoons or so of the parsley, plus a good shake of pepper and a little bit of salt.
Mix this really well. I think it's important to season the cheese because it keeps it from being bland.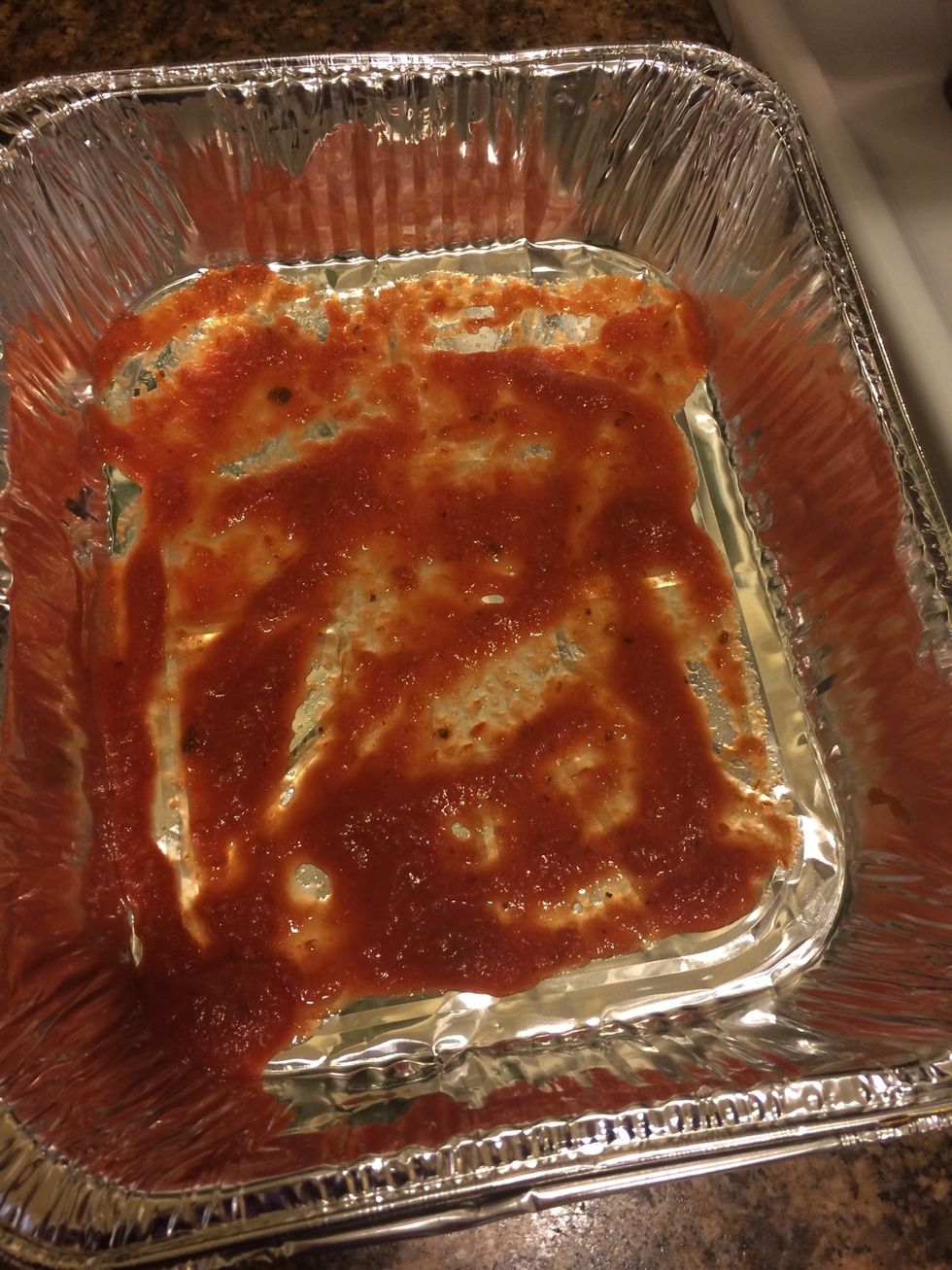 Add the reserved crushed tomatoes to the bottom of the pan.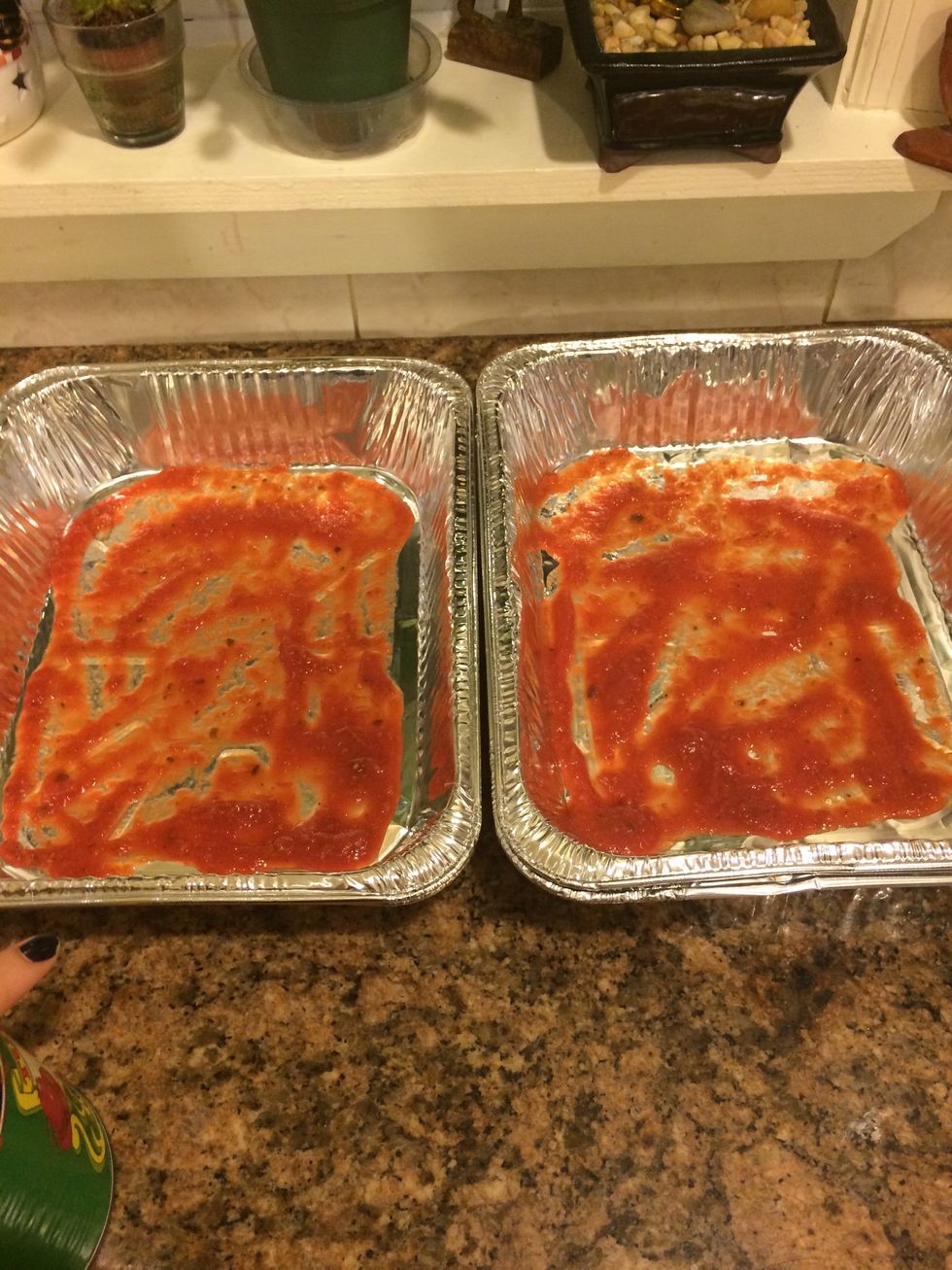 Have the two pans next to each other so you can do an assembly line!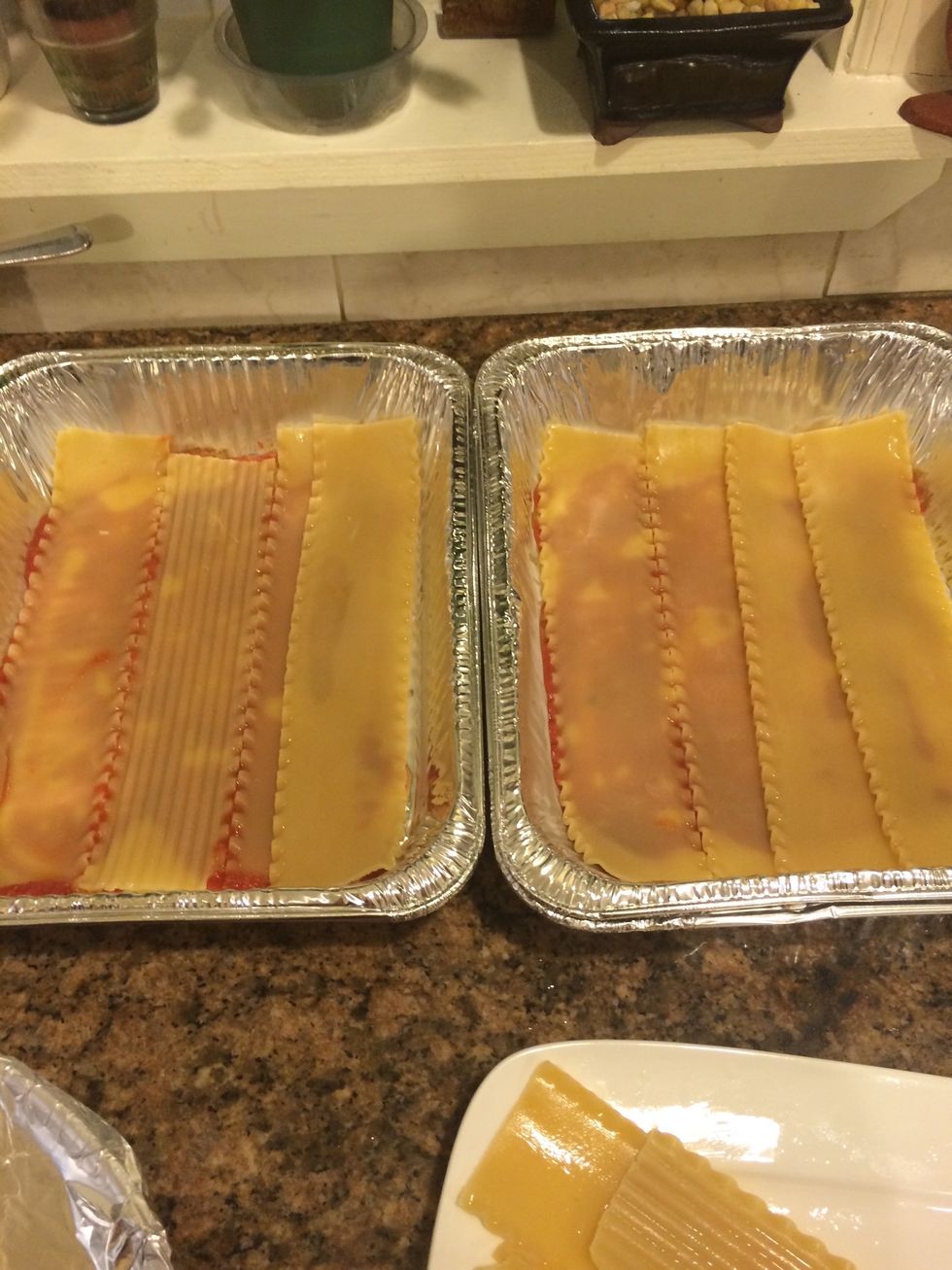 I put down four noodles across. I let some overlap but you can cut noodles down to size if you prefer.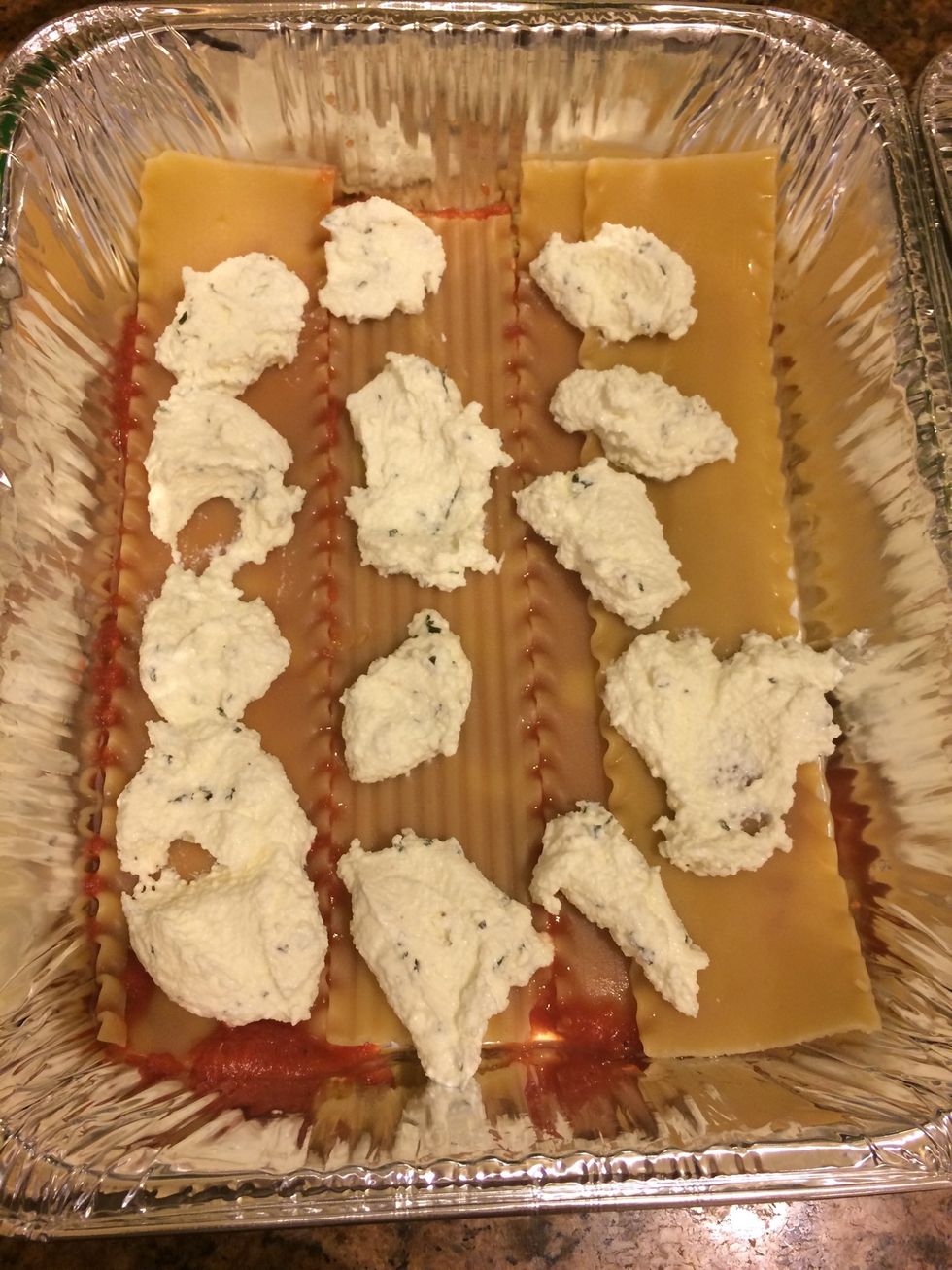 Drop down the ricotta mix with a spoon.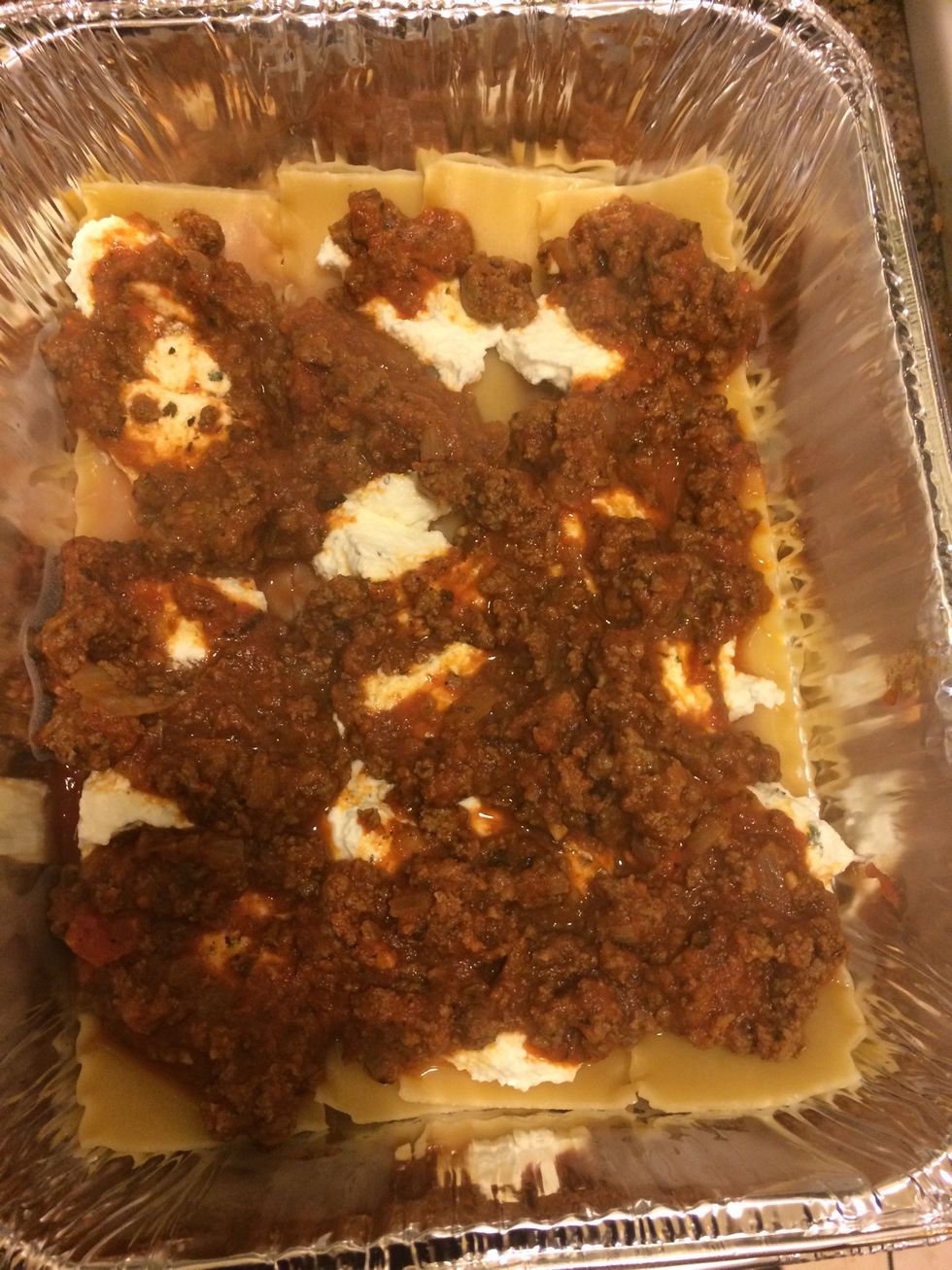 Then add your meat sauce.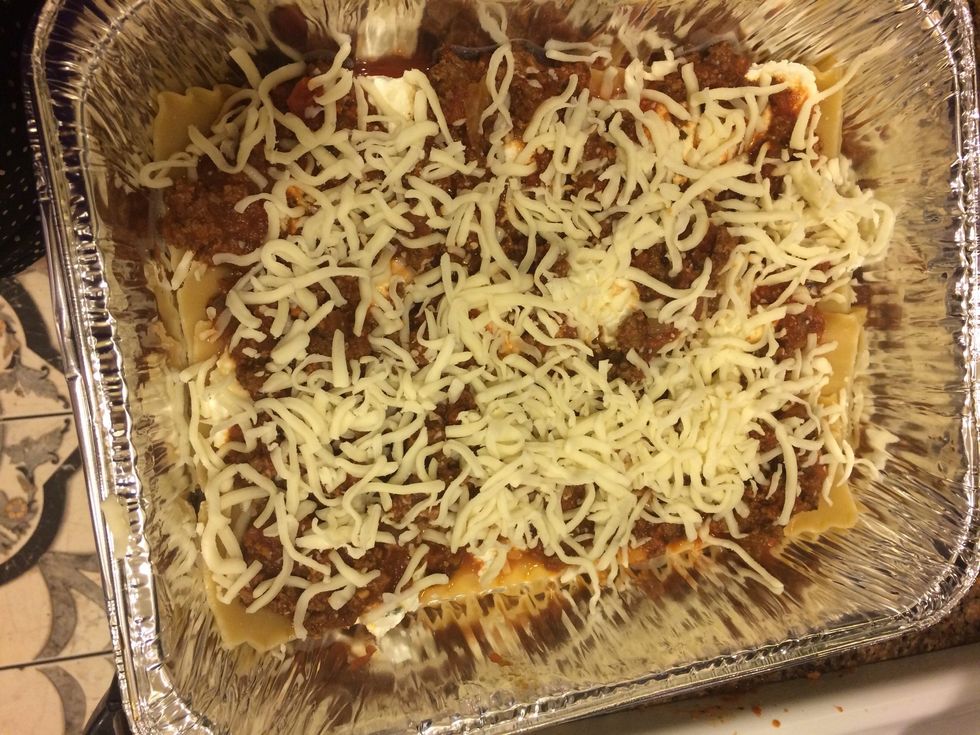 Shredded mozzarella in the next layer.
Repeat the steps of layering about three to four layers up: noodles then ricotta then meat sauce last mozzarella.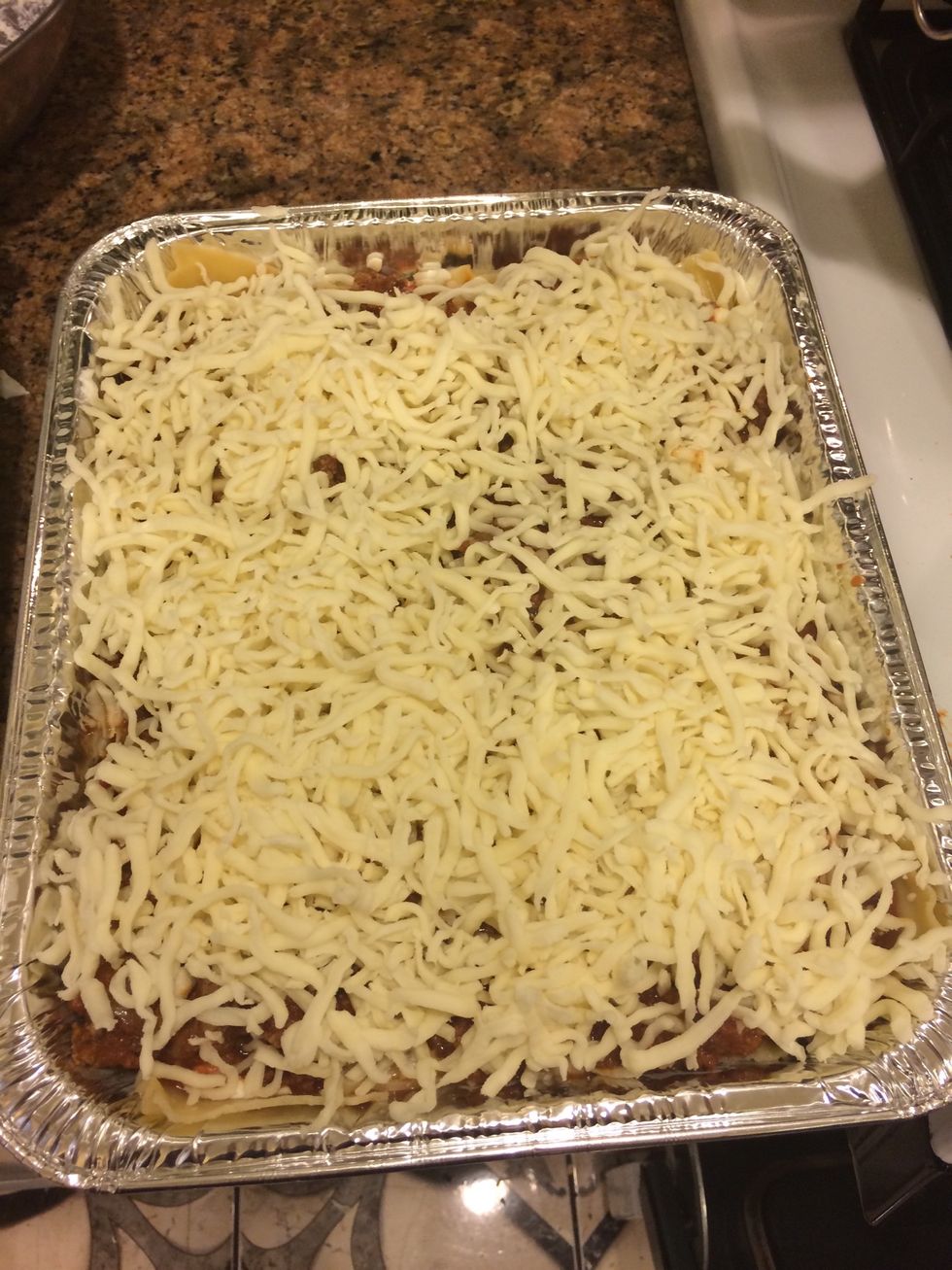 Sprinkle a good handful of cheese on top for the last layer.
Pop in the oven at 350 for about 20-30 minutes or until the cheese gets bubbly and just a little browned.
1/2 Boxes of lasagna noodles
2.0 Jars of pasta sauce
Ground beef
Ricotta cheese
Mozzarella cheese
Parsley
4.0 Cloves of garlic
1.0 White onion
Italian seasoning
Salt and pepper
Garlic powder
Onion powder
Dried sweet basil
1.0 Can of crushed tomatoes