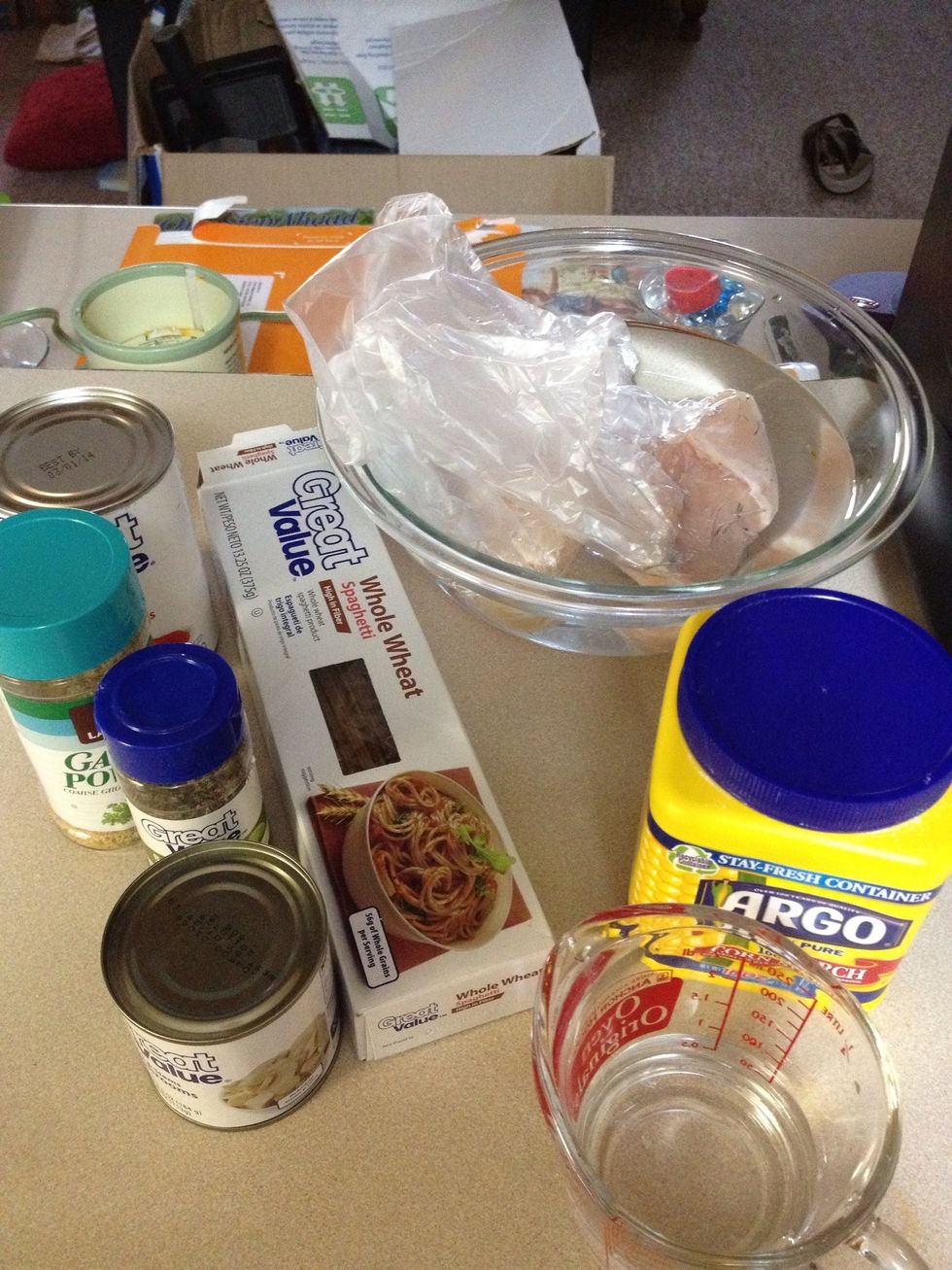 All of your ingredients!!! I like to use whole wheat pasta but you can use whatever type of pasta you like!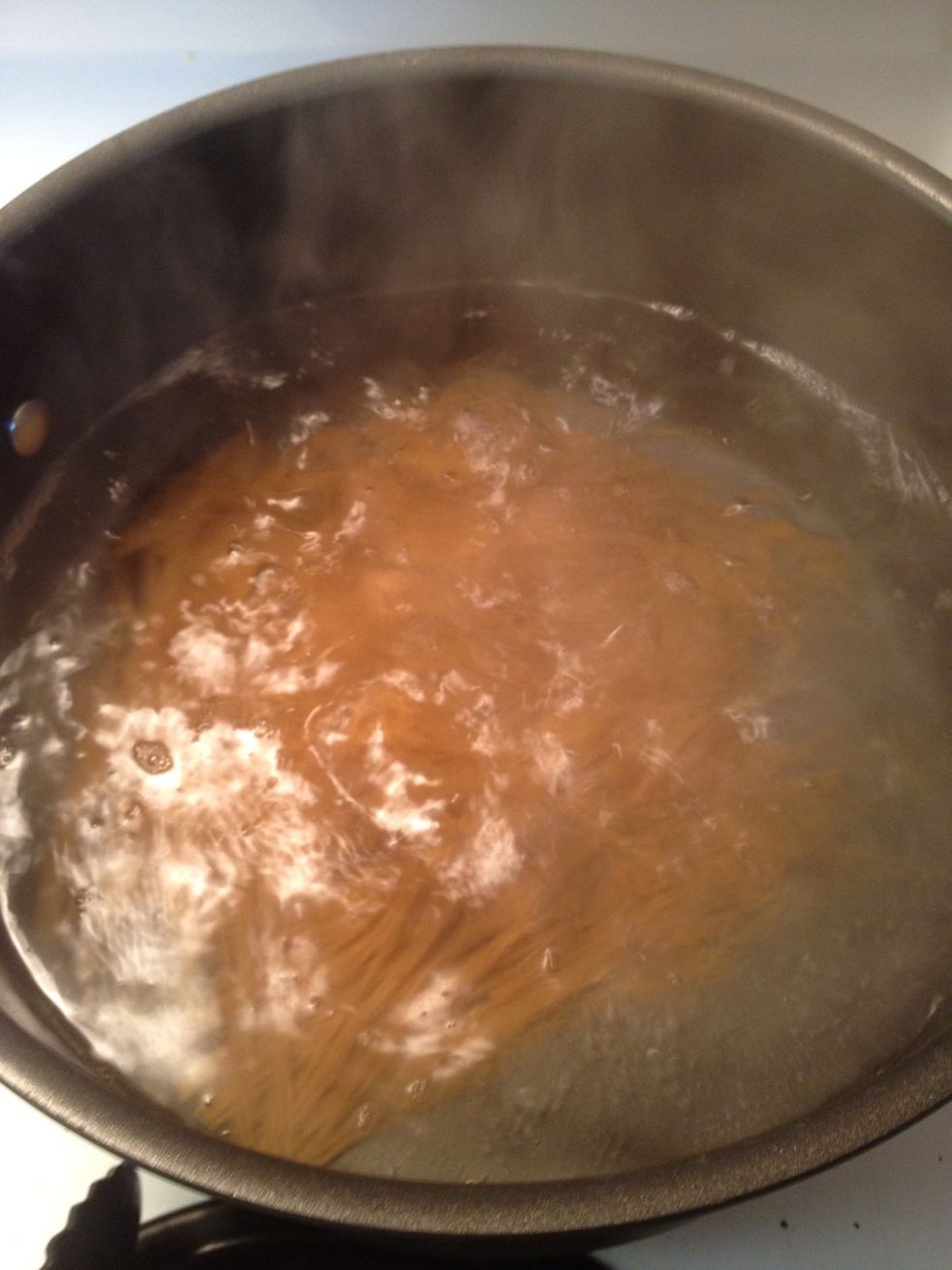 Bring a pot of water to a boil and add your spaghetti noodles. I normally start boiling the water first then start the chicken and sauce.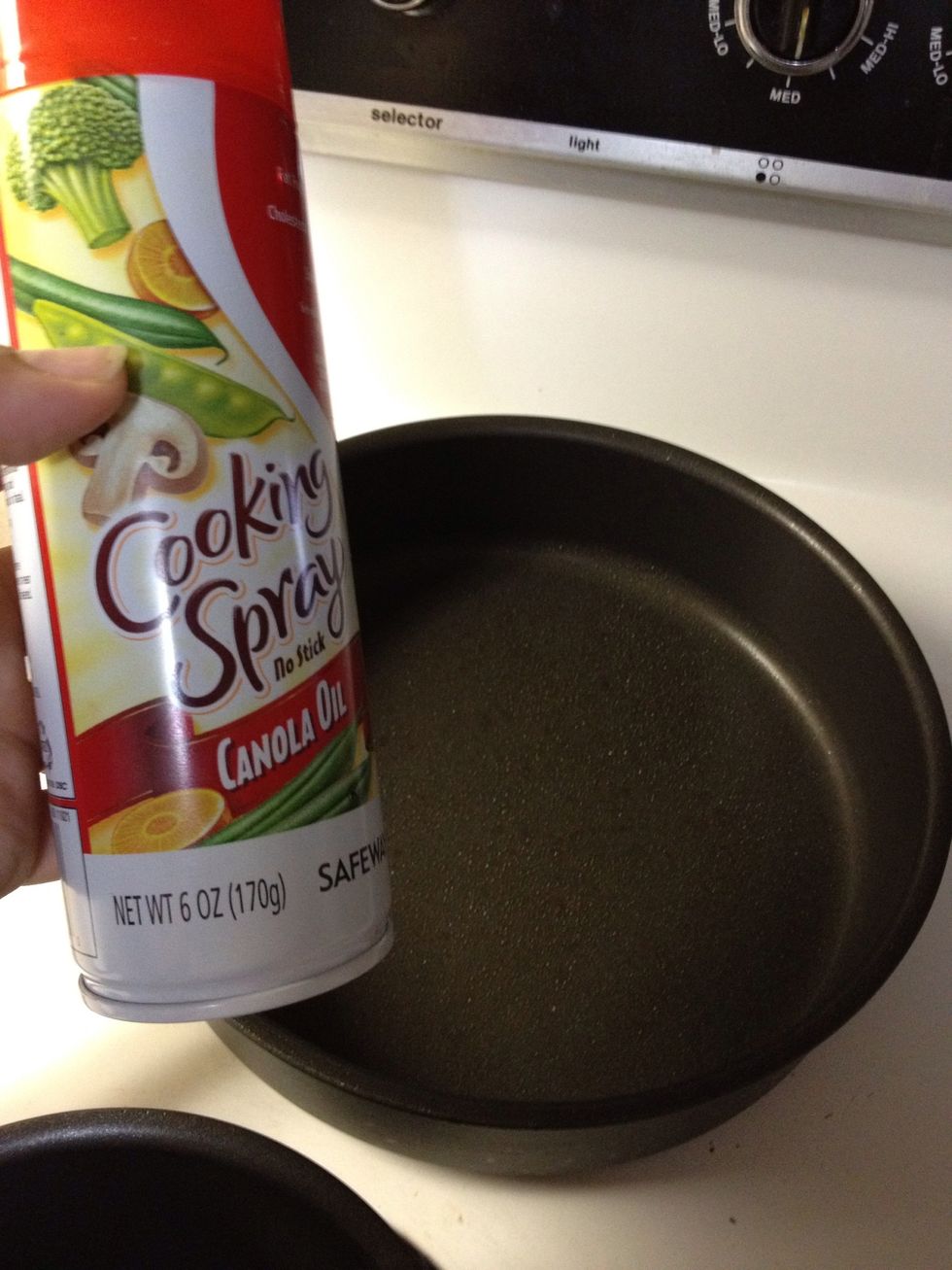 Spray your pan to keep your chicken from sticking.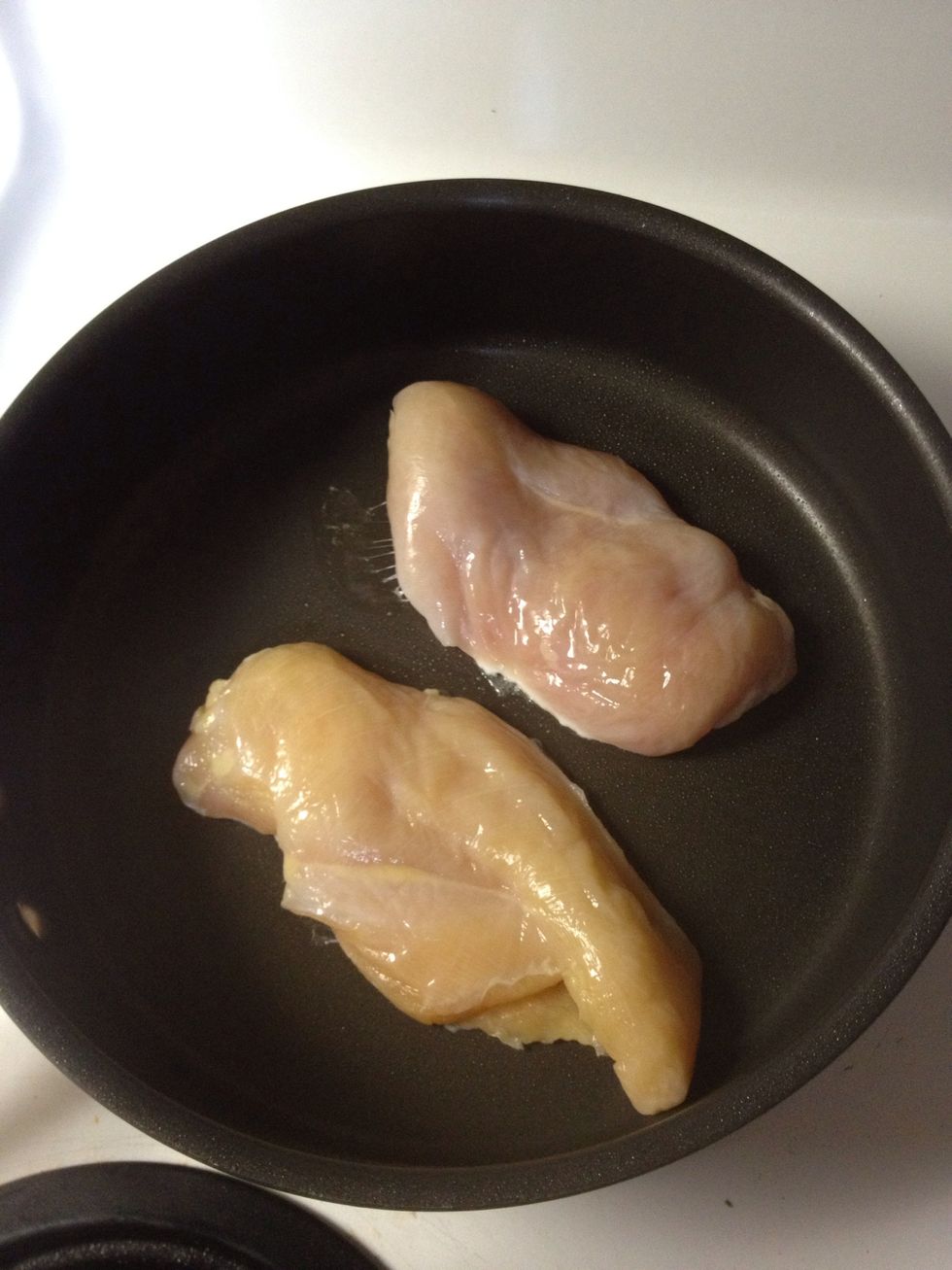 Place your chicken on medium heat. Cook each side for about 5-8 minutes till juices run clear. You can add some water in the pan to make your chicken even more juicy. I normally don't.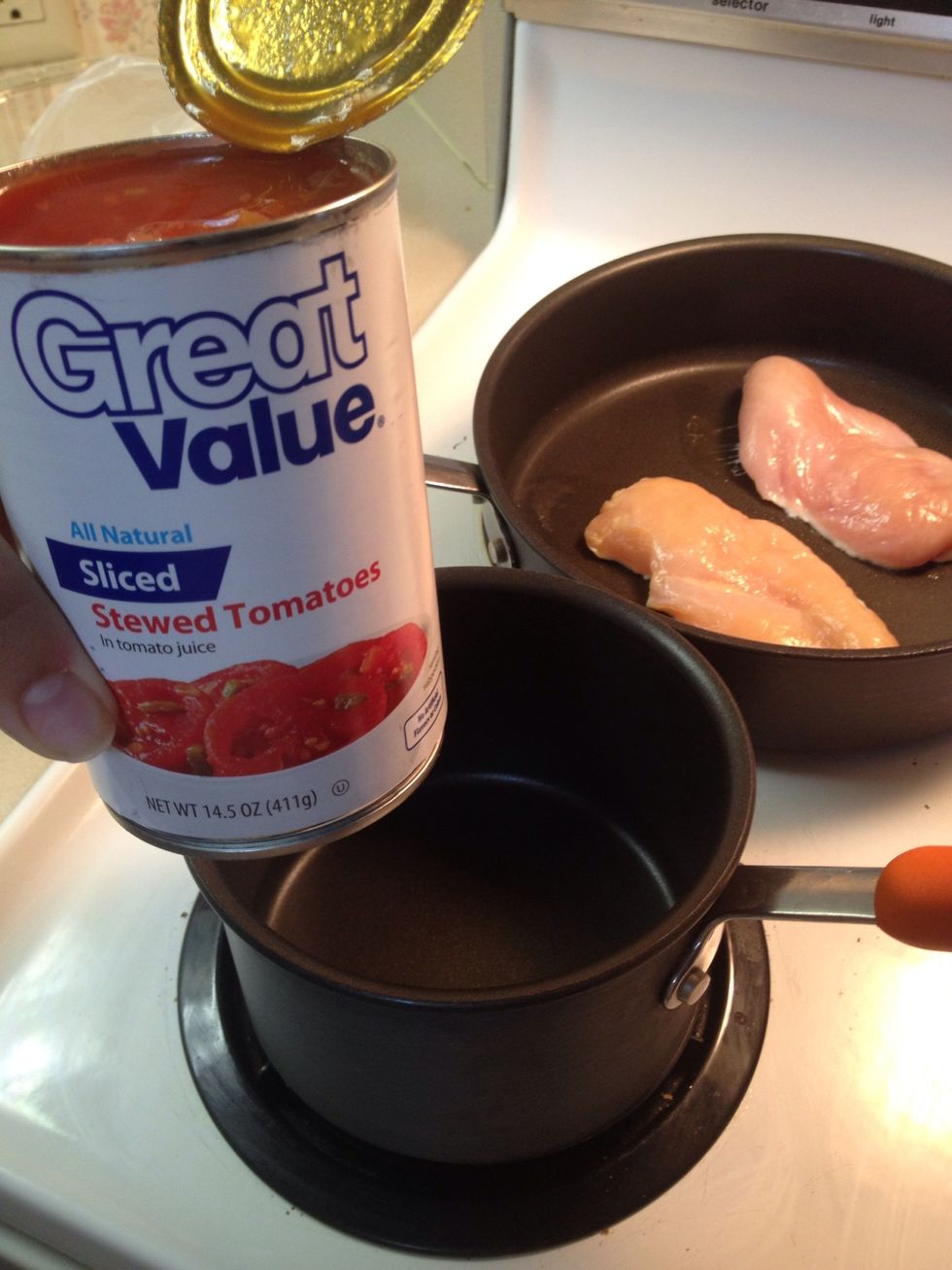 In your sauce pan start making the sauce! Dump in your can of Italian stewed tomatoes.(if you like extra saucy dishes double the batch!)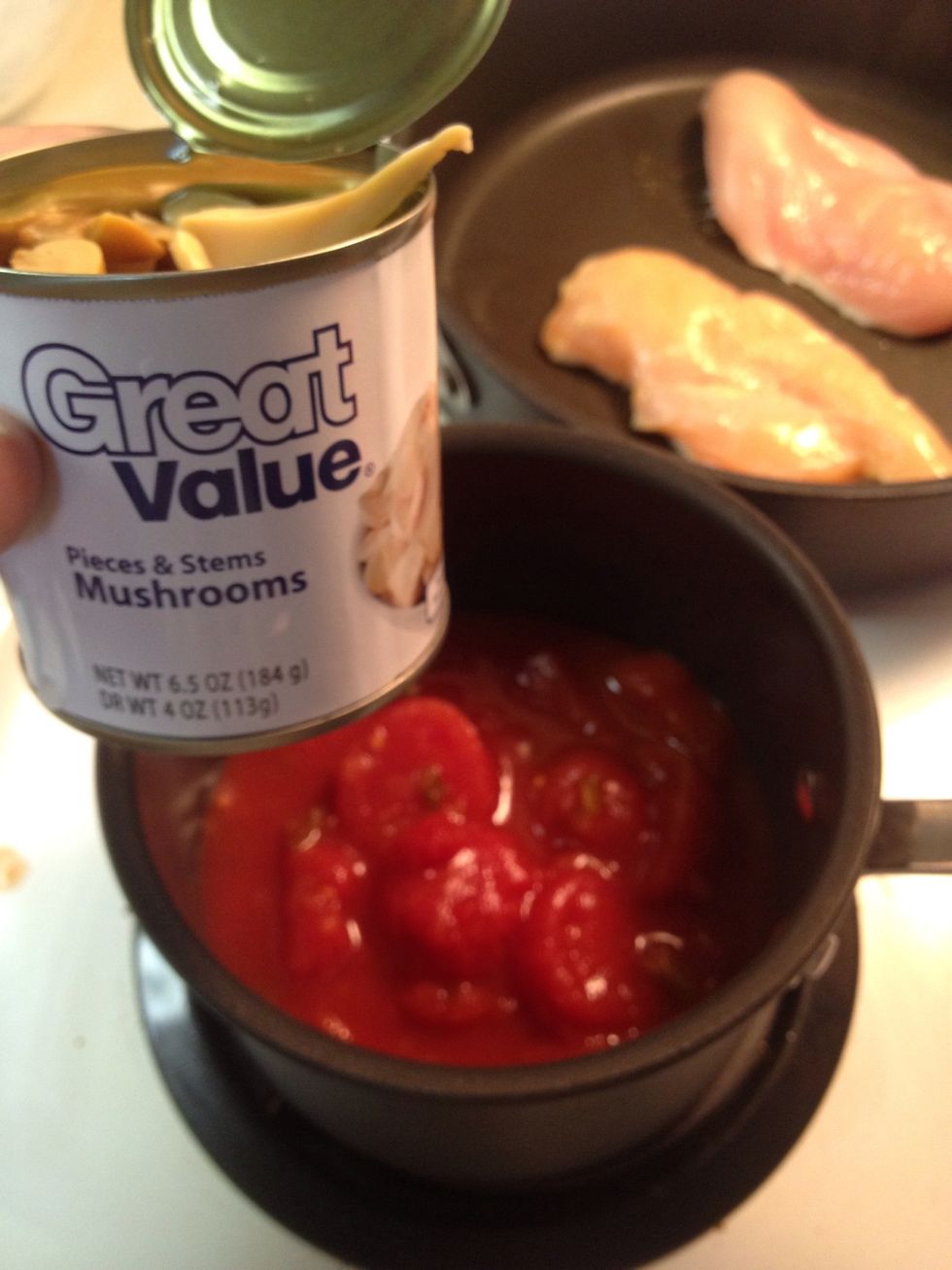 Open your can of mushroom stems and pieces slightly to drain the juices. Then dump the mushrooms in the sauce pan.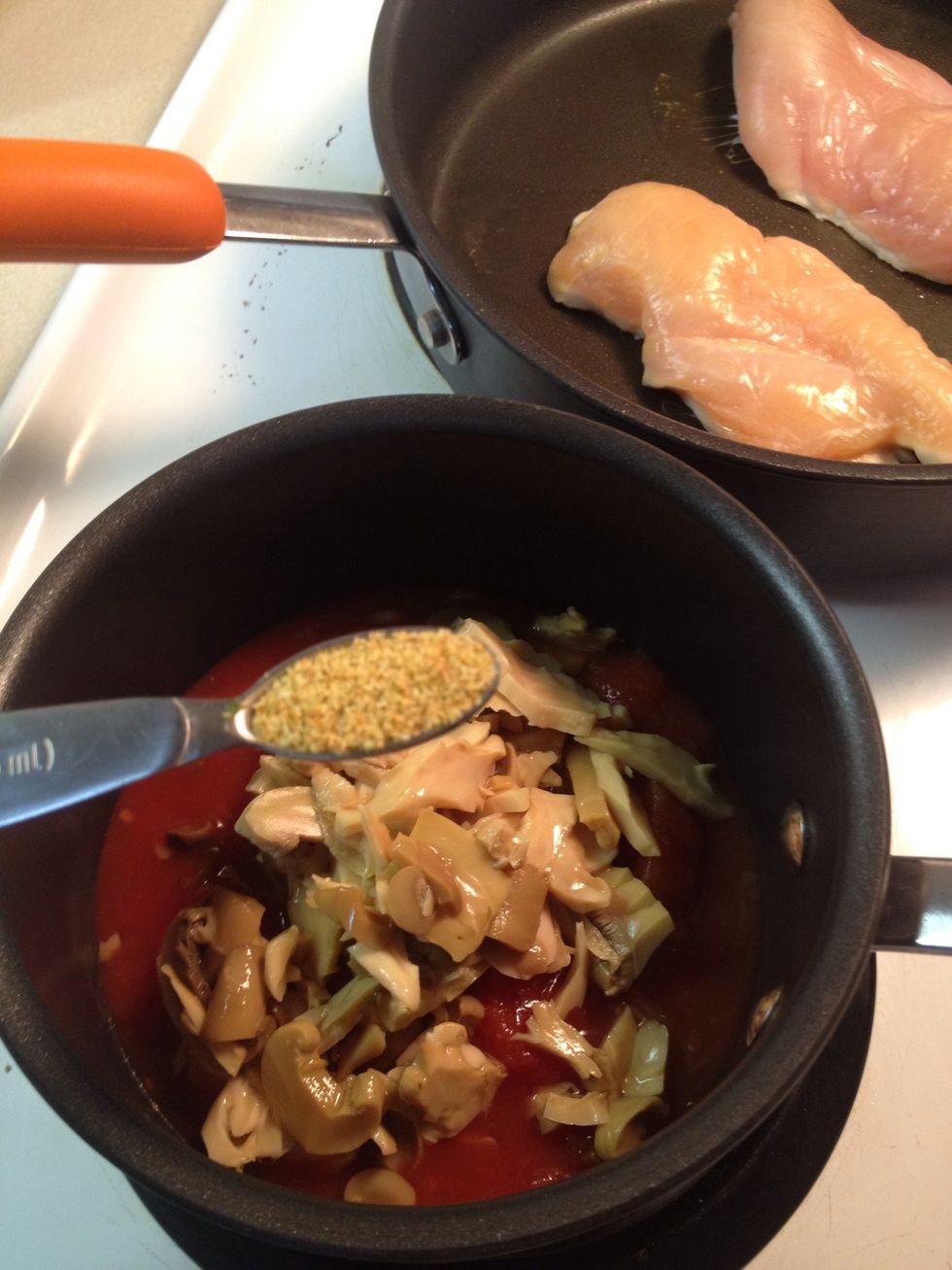 Next add in 1/4 teaspoon of garlic powder.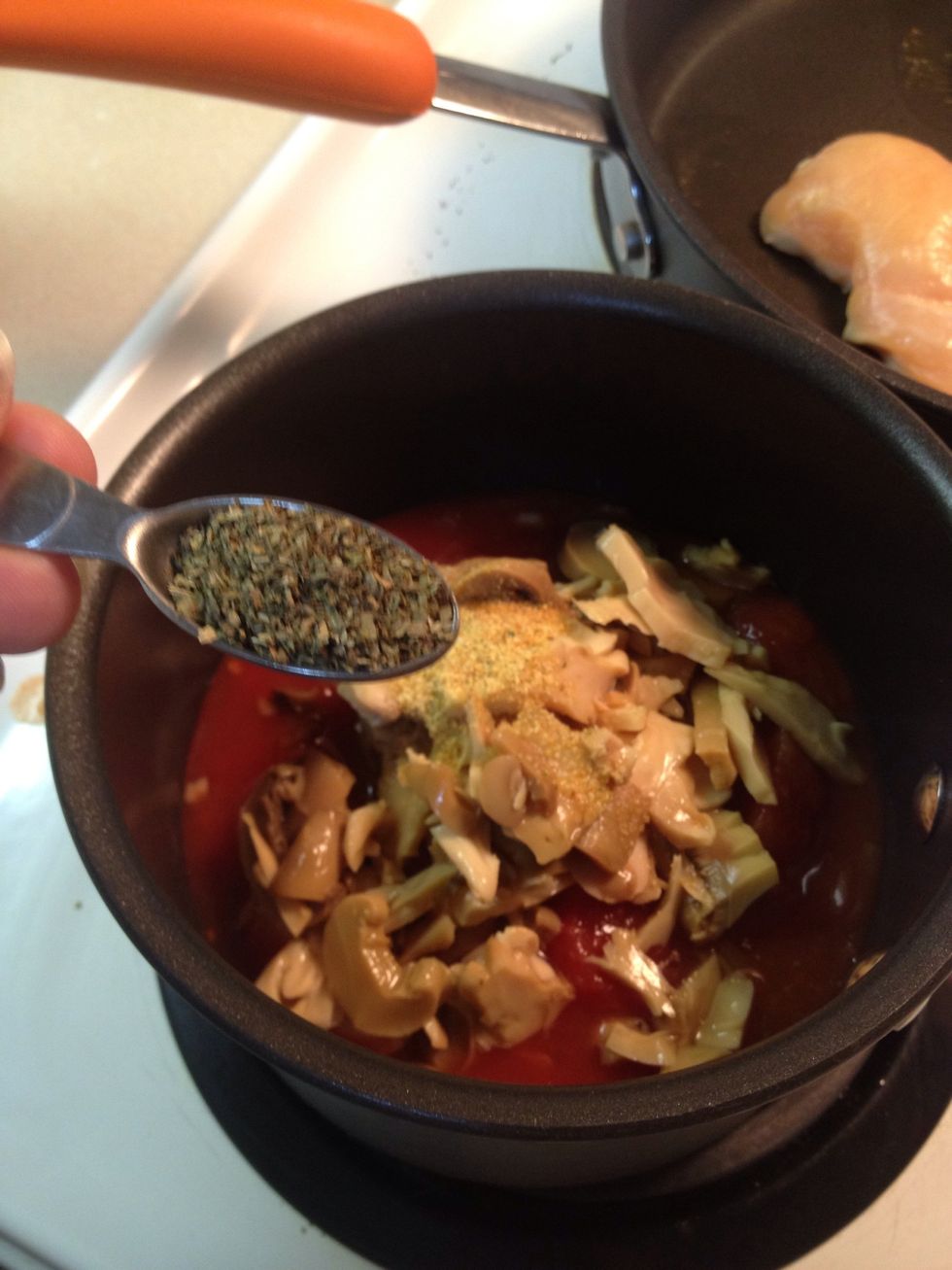 Add in 1/2 teaspoon dried basil.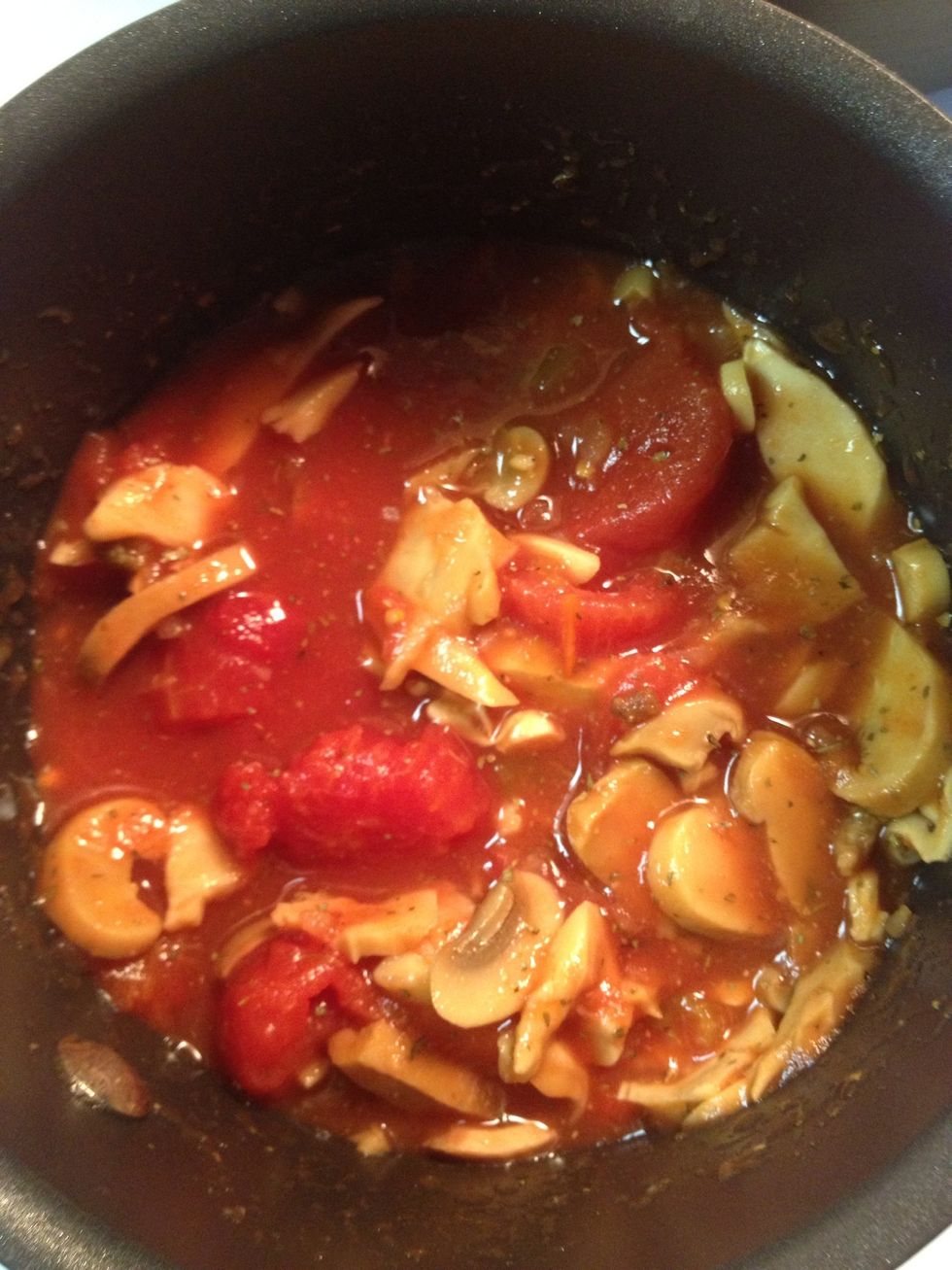 Mix well and place over medium heat and bring to a boil.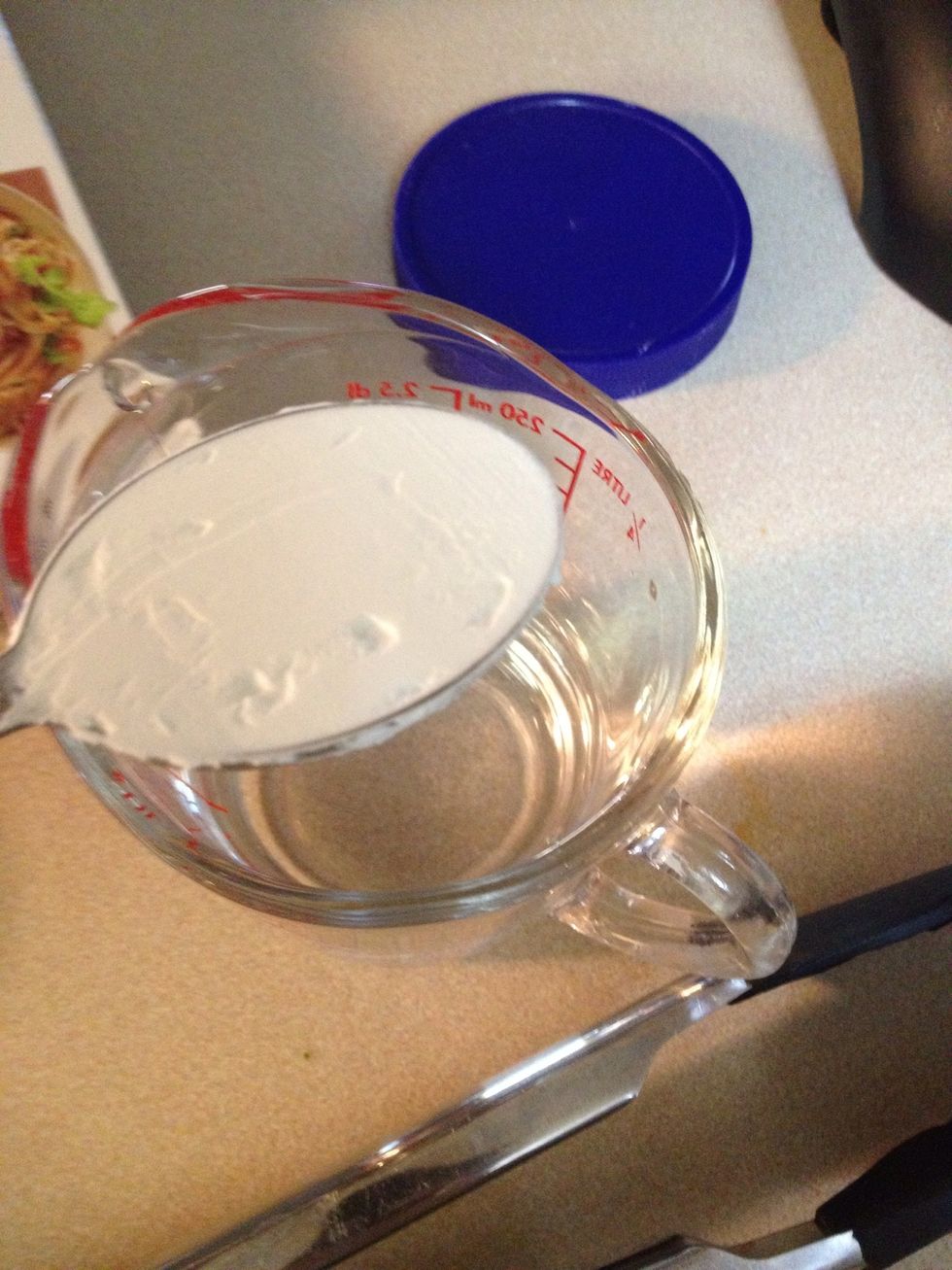 Measure out 1/3 cup of cold water and mix in 1 tablespoon of cornstarch.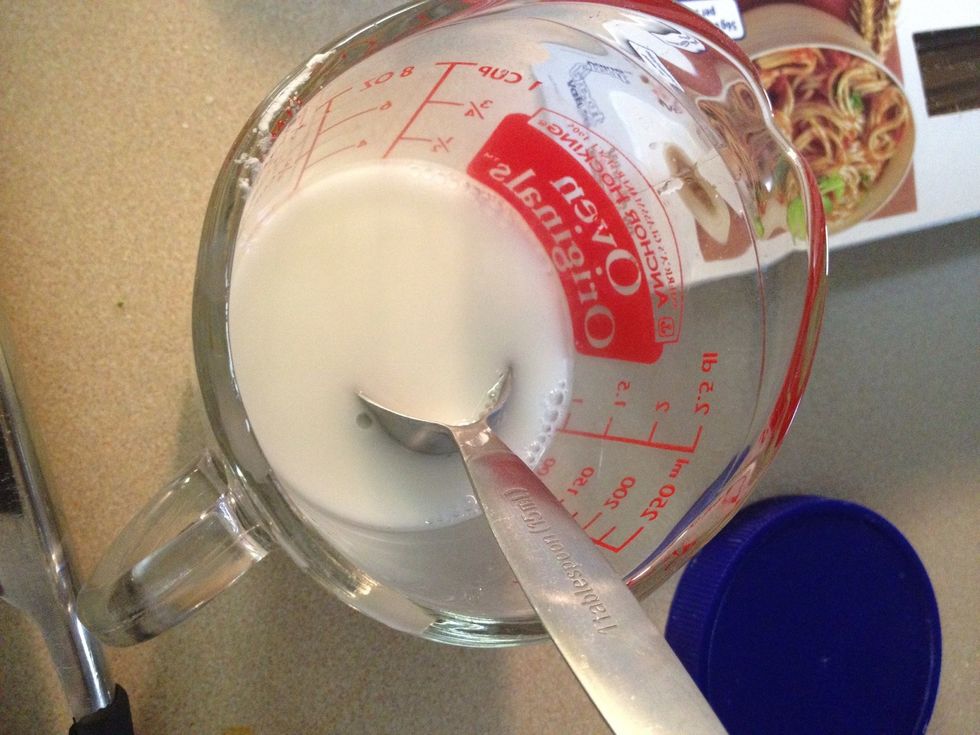 Mix well until the cornstarch is completely dissolved.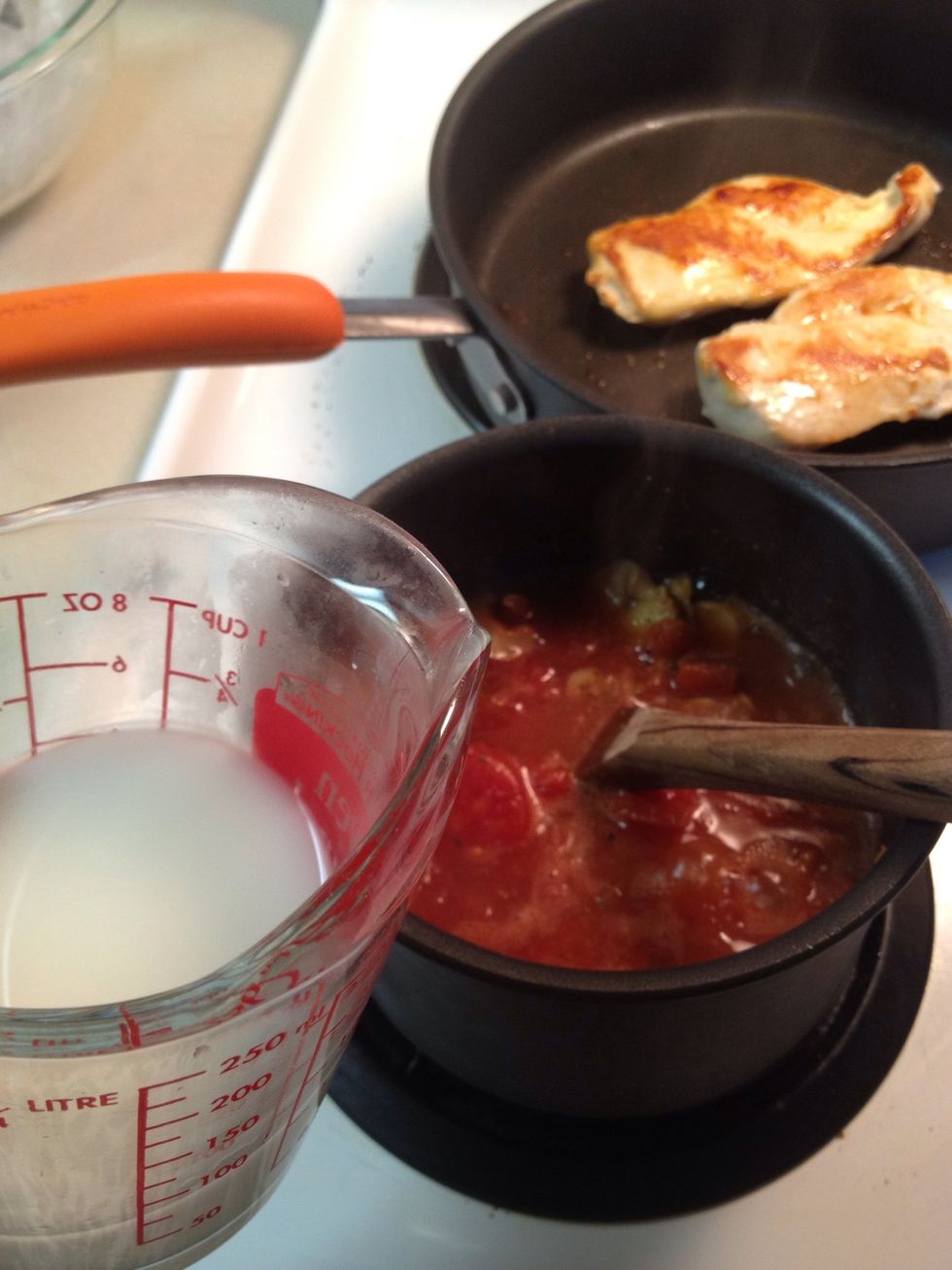 When the sauce is boiling add in the cornstarch water mixture. Better check on the chicken and flip if you haven't done so yet!!!!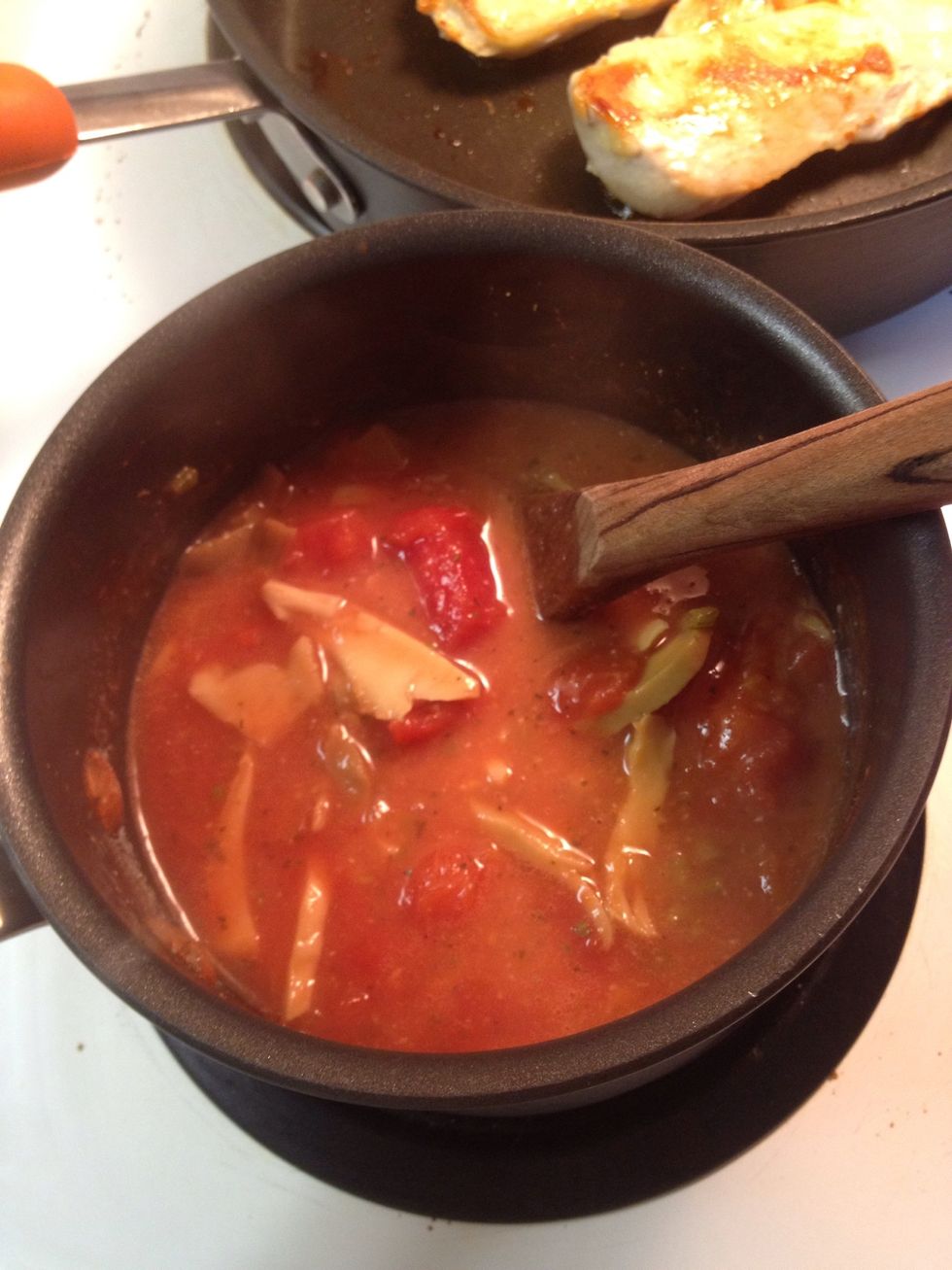 Mix well. Bring back to a boil for two minutes. Keep stirring. This will help thicken the sauce a touch.
Place spaghetti on the plate. Place the chicken on top and then ad in your sauce! (I forgot to take a picture but slide over to the final look)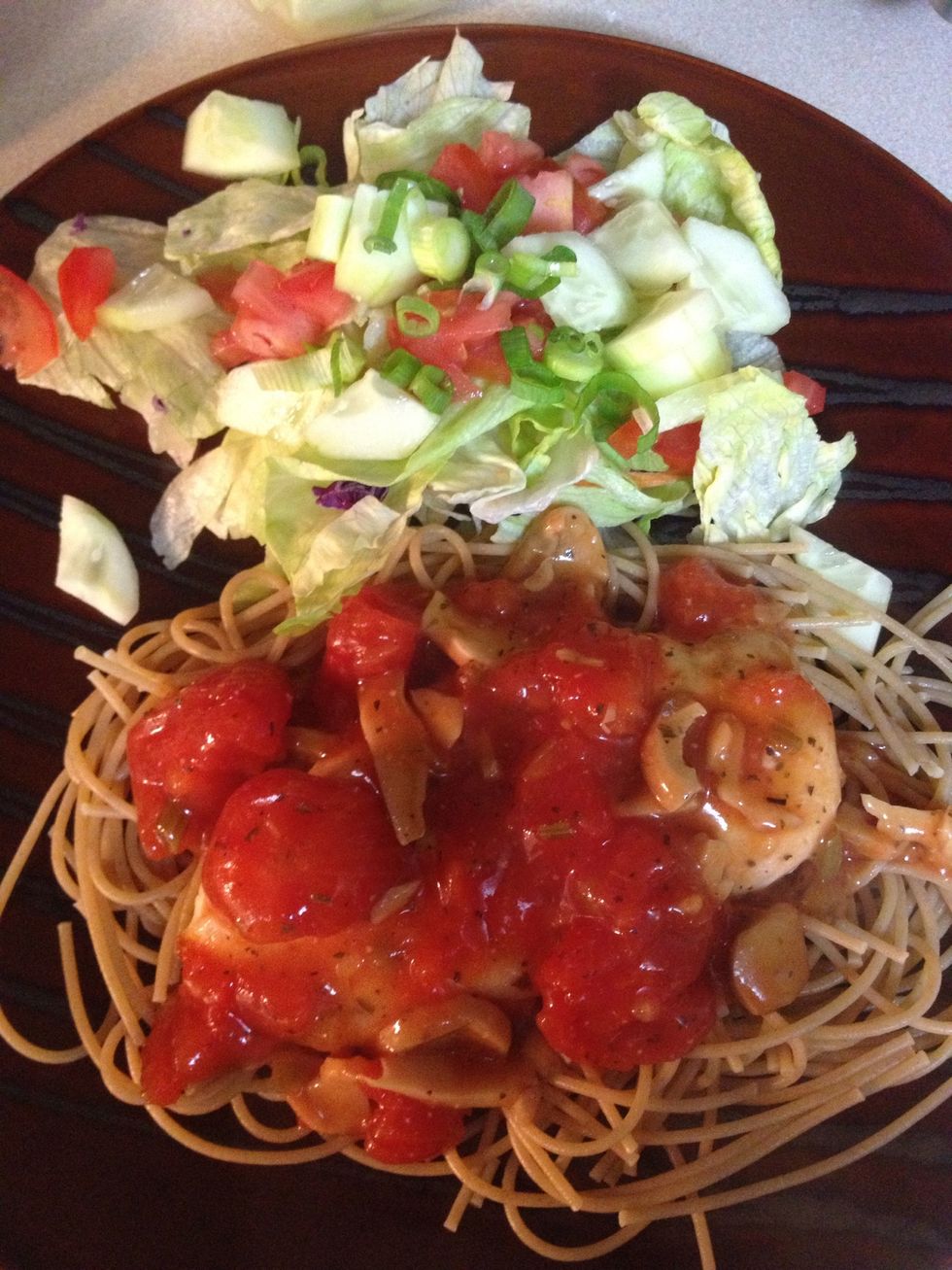 Serve with a nice crisp salad and enjoy! This is a great recipe to make for a stay at home date. Your loved one will think you slaved for hours! Pairs nicely with a light body red wine or blush wines!
4.0 Boneless skinless chicken breast
1.0 14 1/2 oz canned Italian Stewed tomatoes
1.0 4 oz can mushrooms stems and pieces, drained
0.0tsp dried basil
0.0tsp garlic powder
1.0Tbsp Cornstarch
0.0c Cold water
Hot cooked spaghetti
Jamie Wakem
I love baking and cooking! I will continue adding recipes on here. Let me know your requests and I can see what I can do!