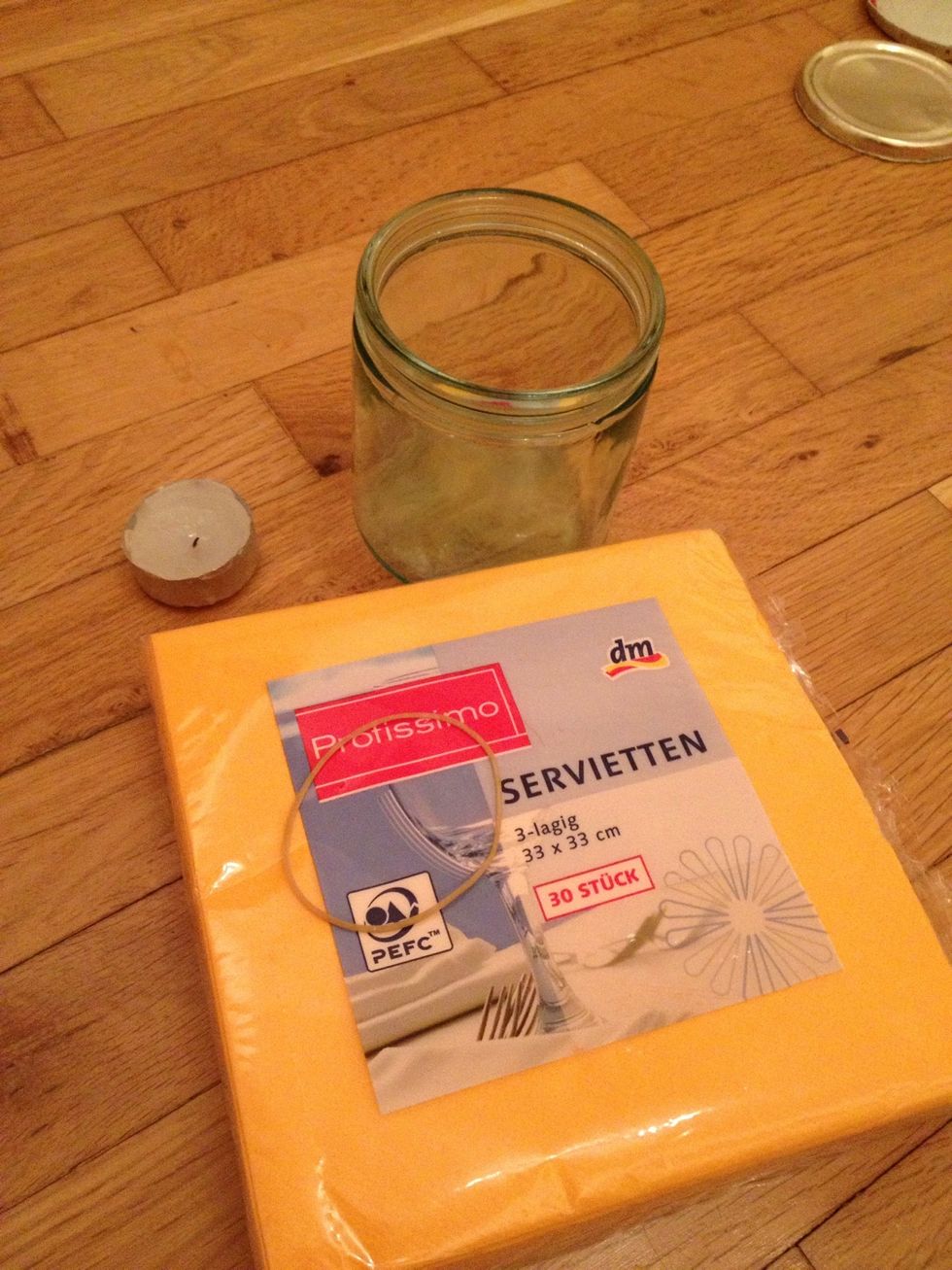 Here's what you need :)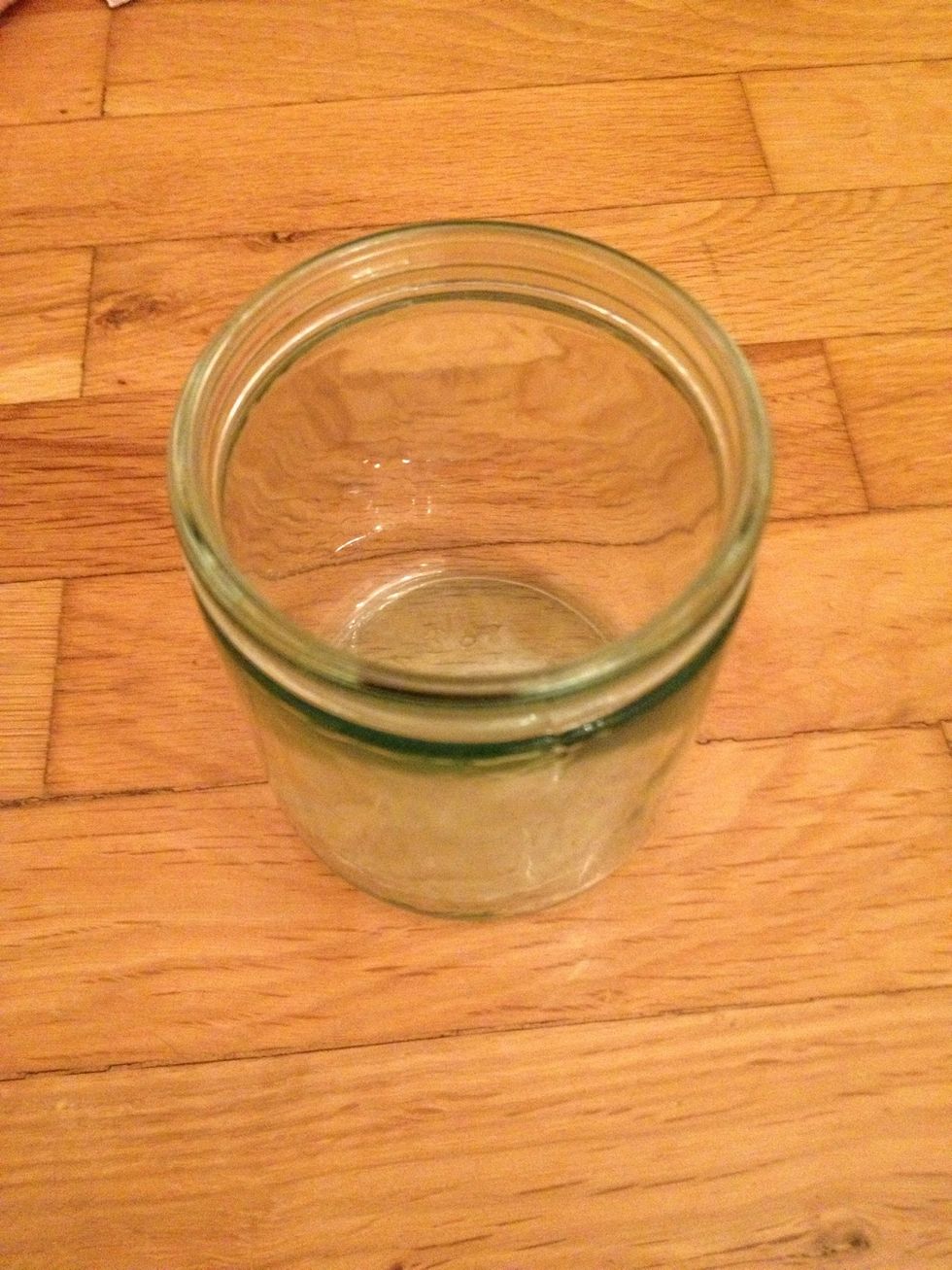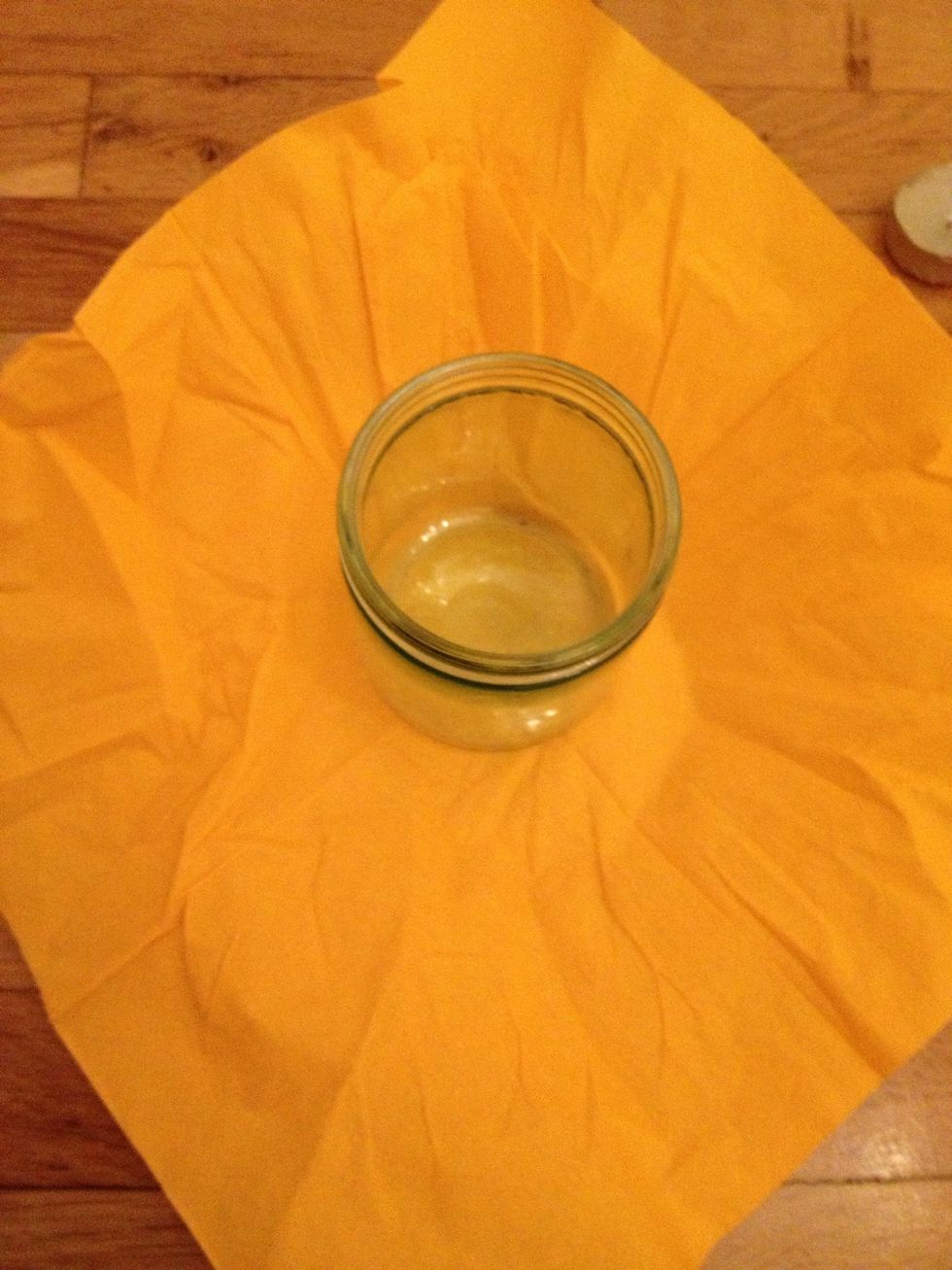 Open the napkin and put the jar in the middle of it.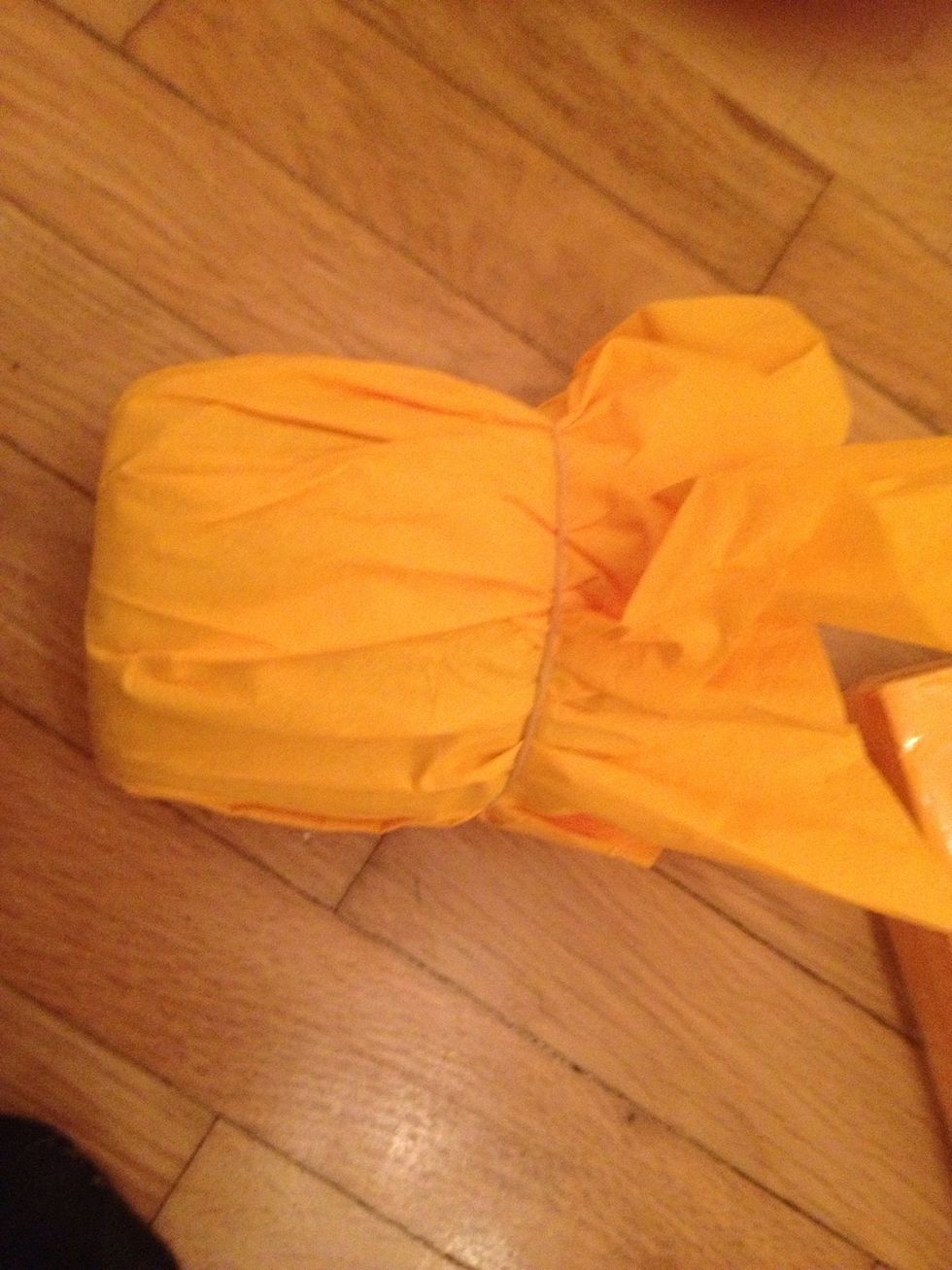 Hold it with the cord.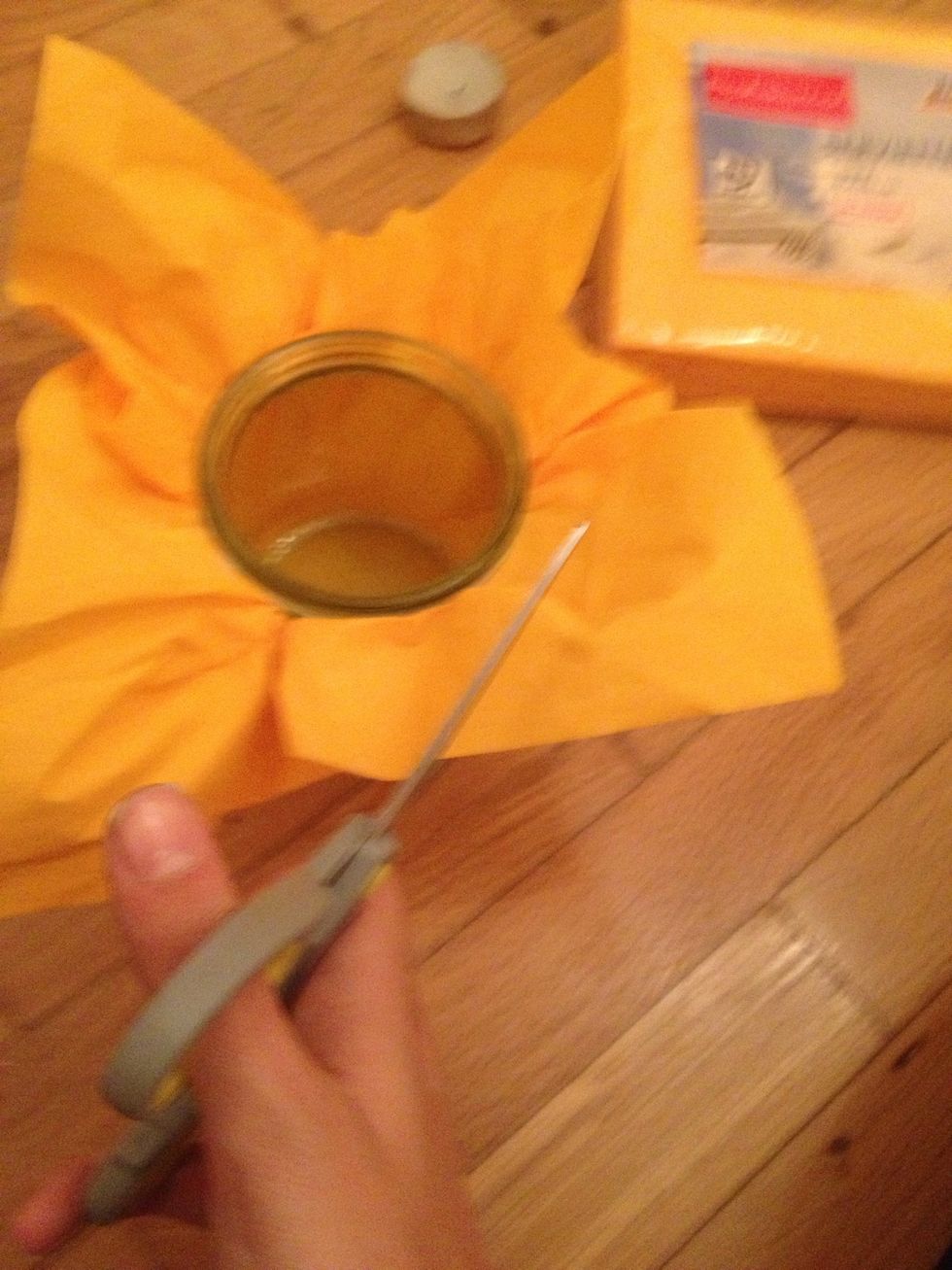 Cut the ends of the napkin where it goes beyond the jar.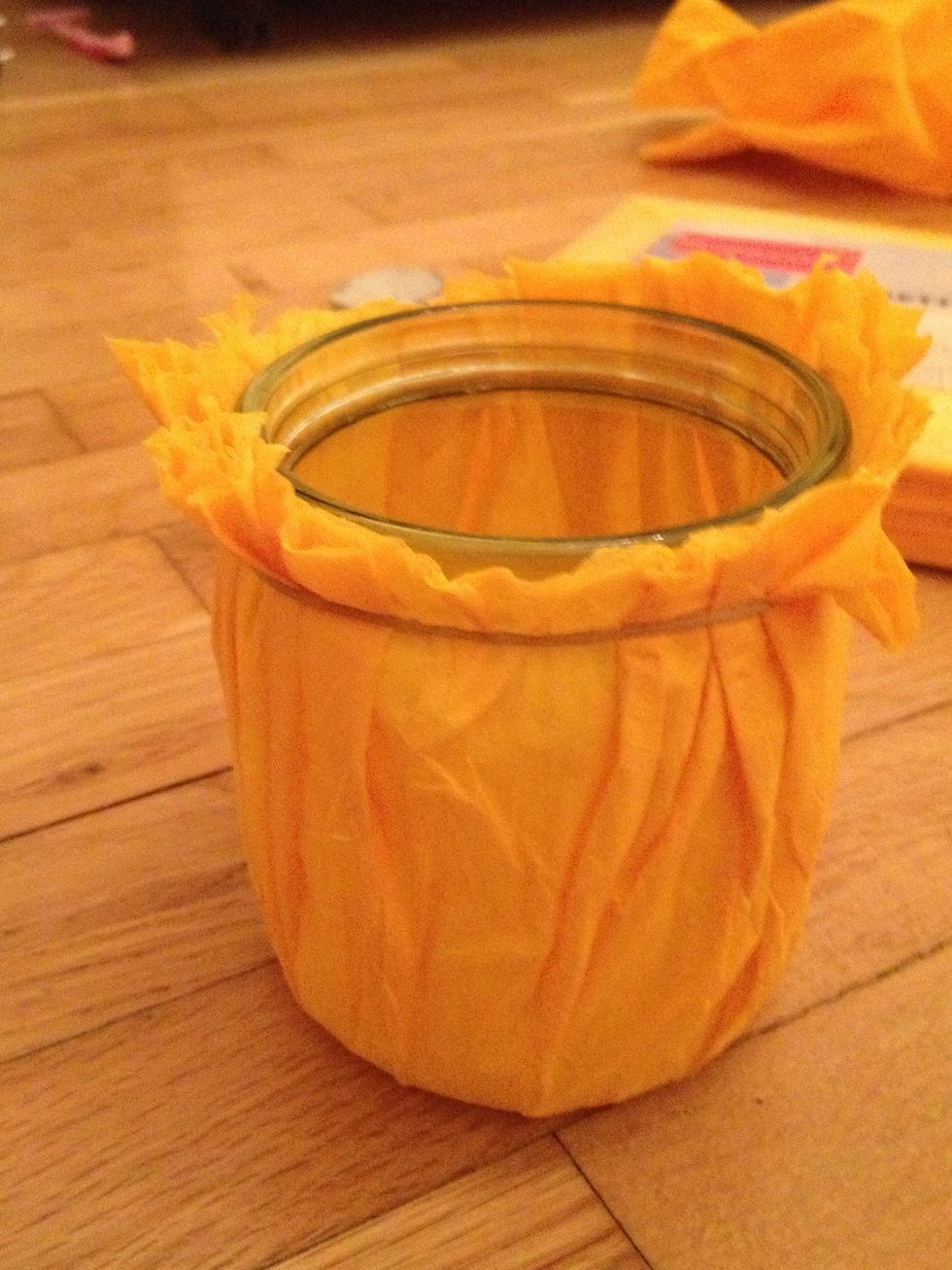 It should look like that :)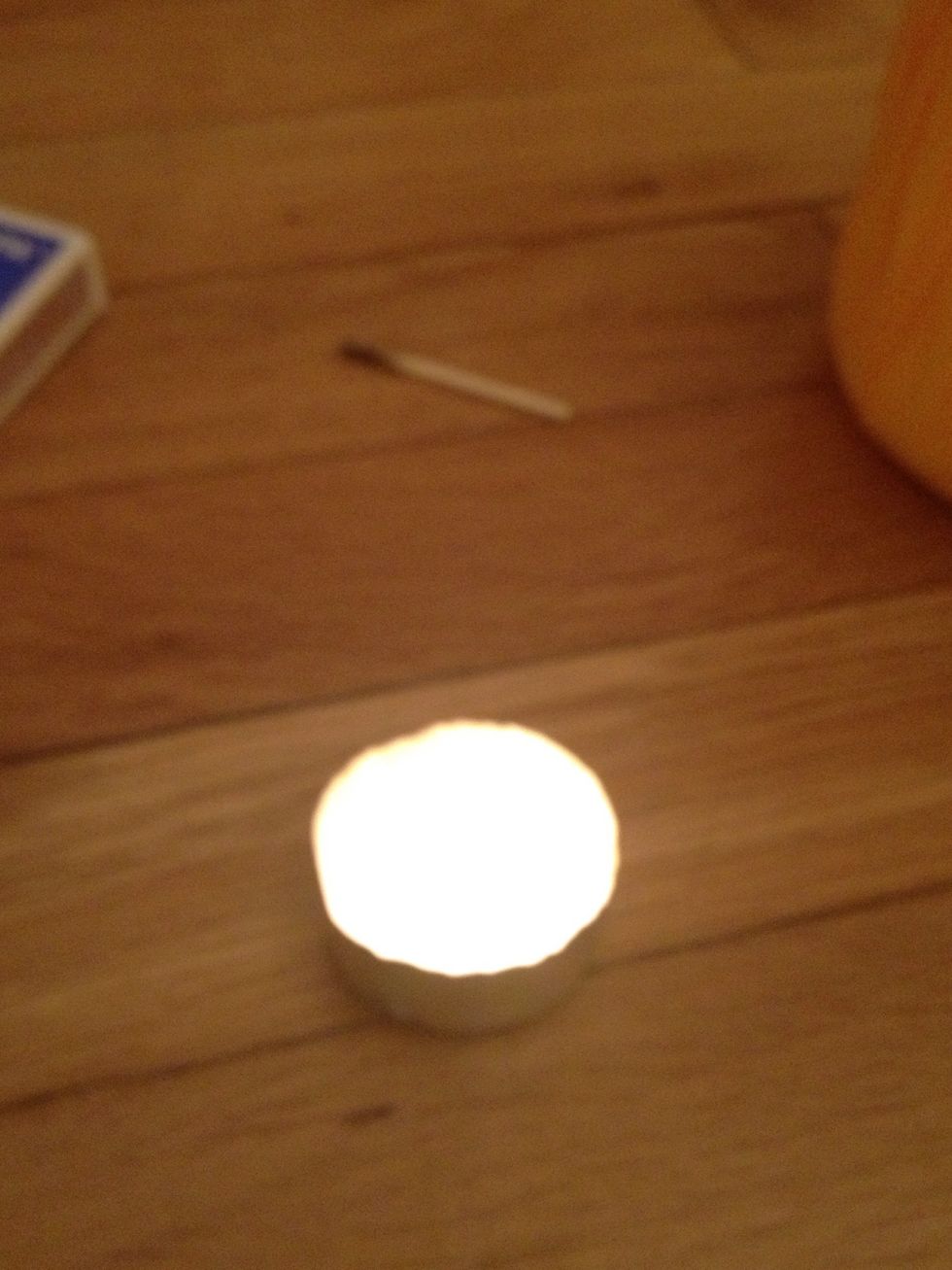 Light the candle...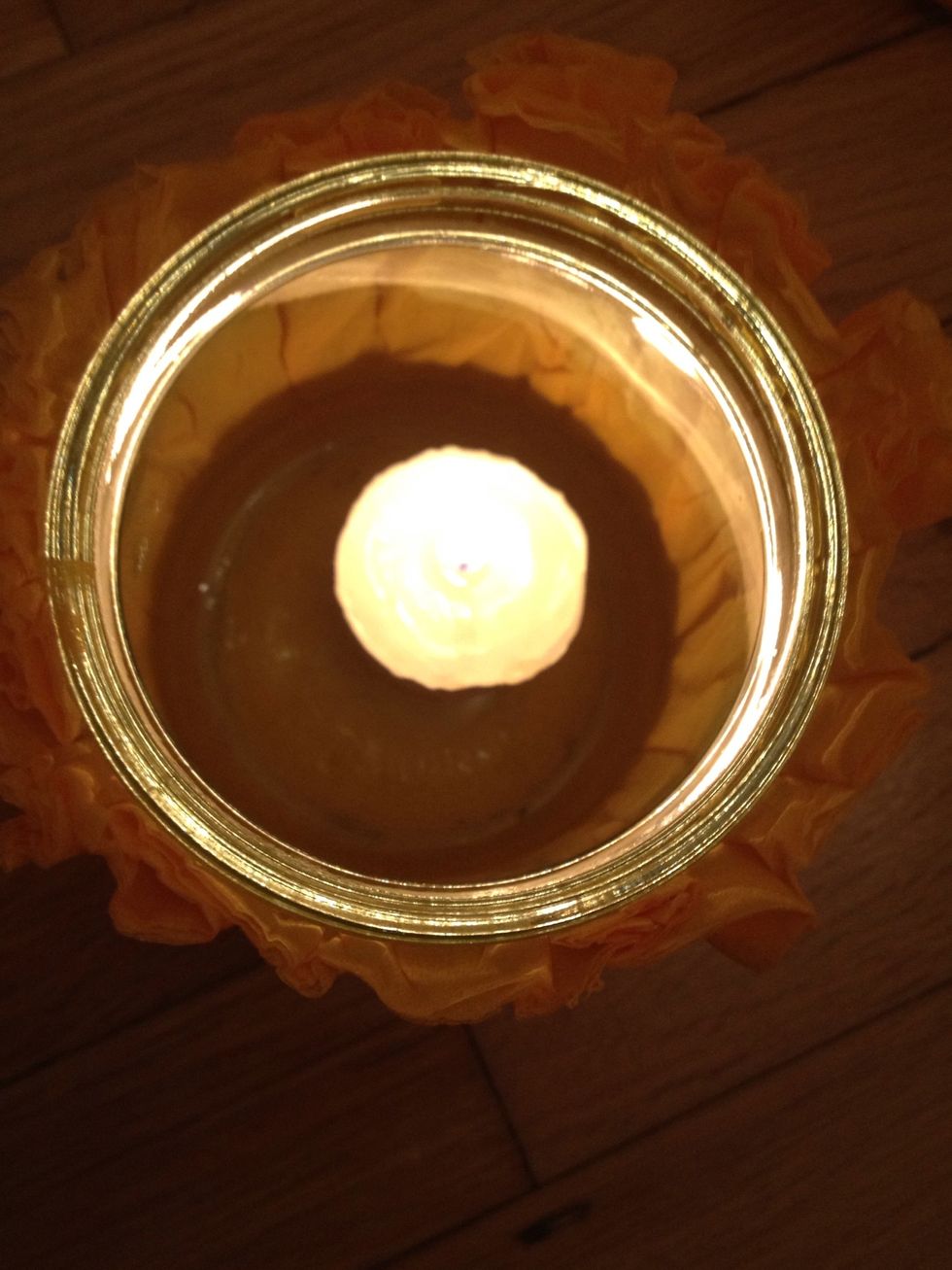 ... and put it in the jar.
Here is what I made. You can draw something on it - bats or a spider net for example. 👻
Jar
Yellow Napkin
Scissors
Candle
Cords