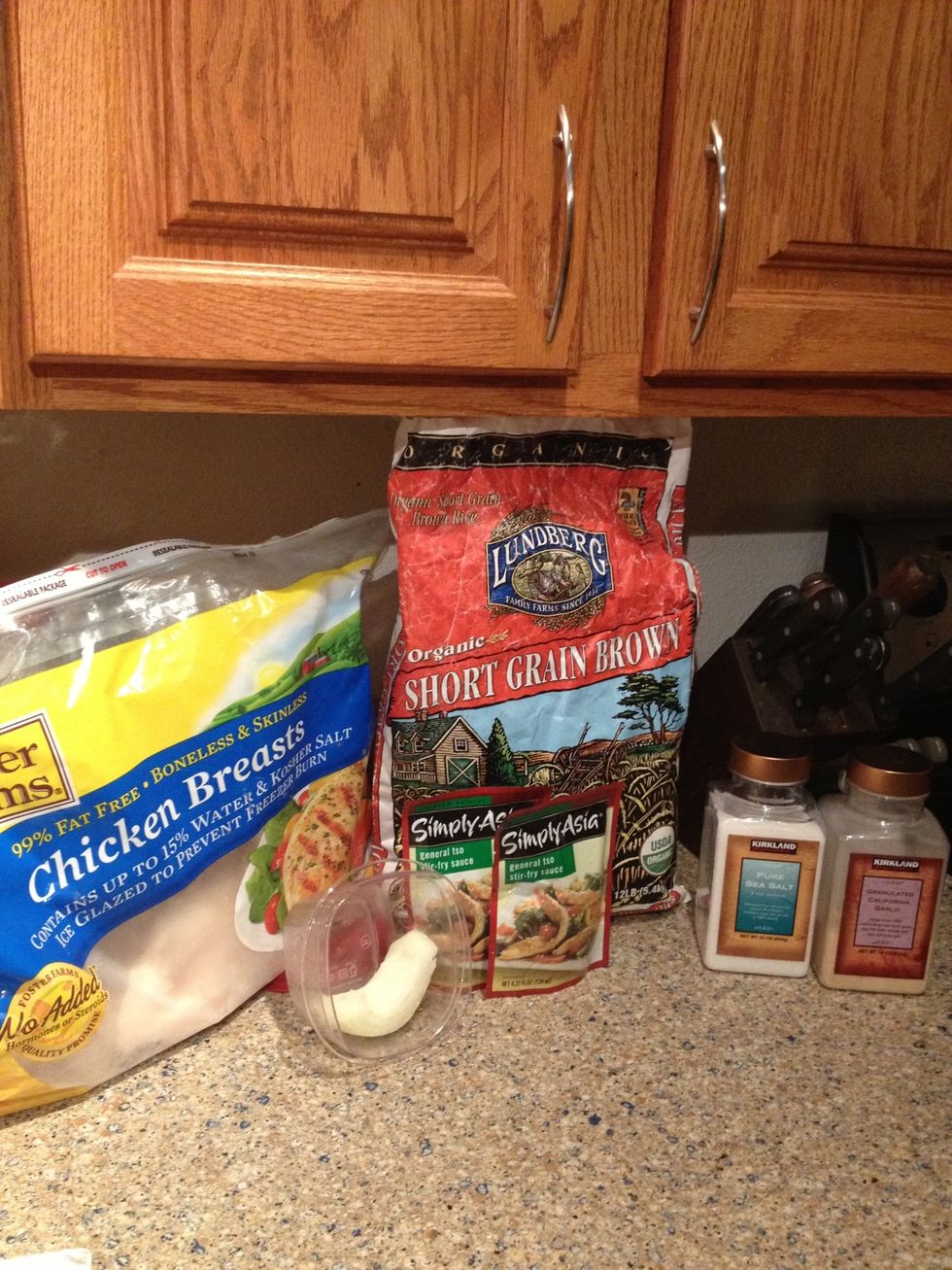 Ingredients
First you will need to thaw your chicken beforehand. I use a ziploc bag to put the frozen chicken into and then thaw in my sink.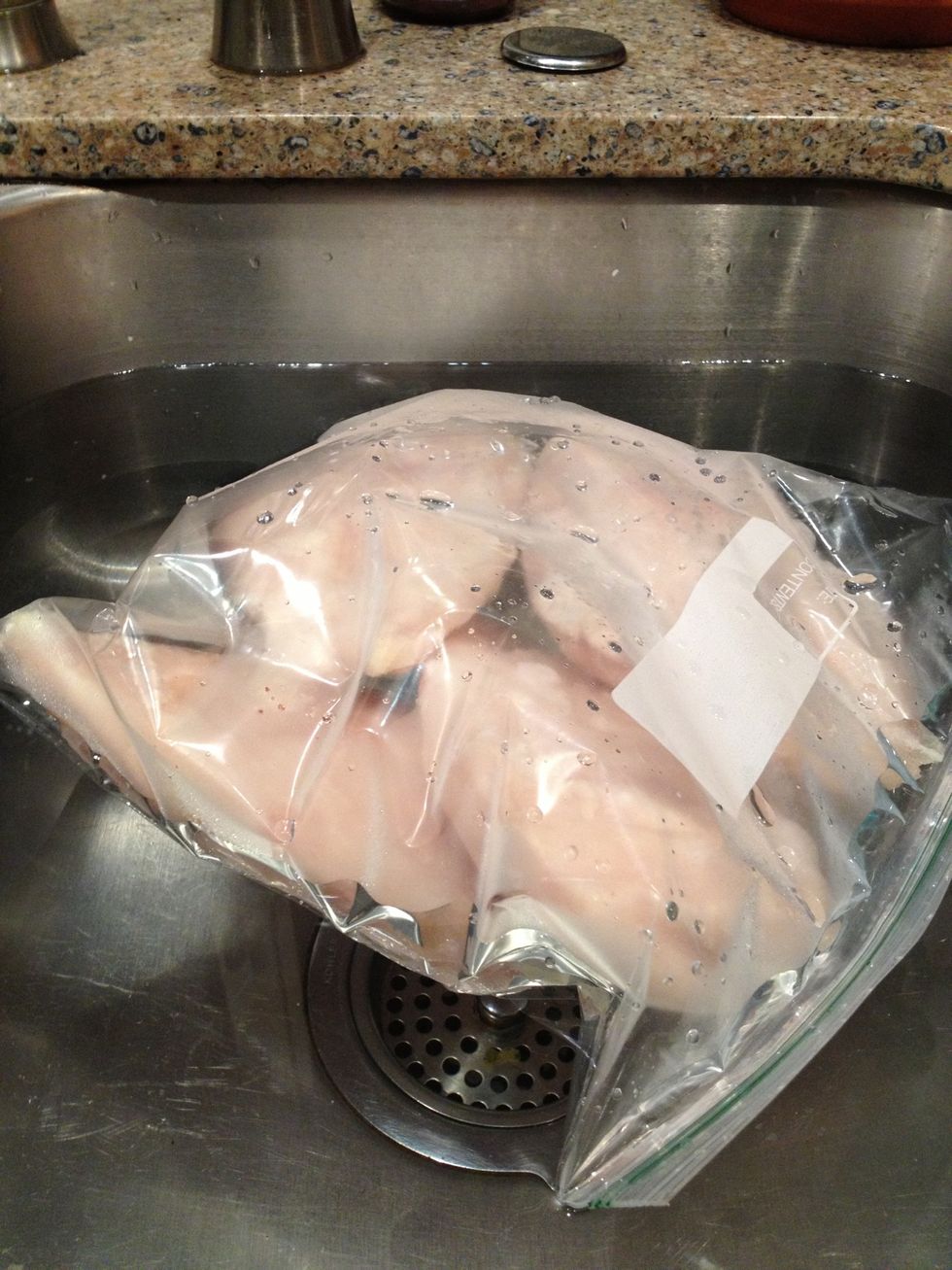 Thawing chicken here ;)
While the chicken thaws, you can make some brown rice for it to go on. First get a pot to cook the rice in ;)
The pot that I will use ;)
Next add two cups of brown rice and 4 cups water to the pot.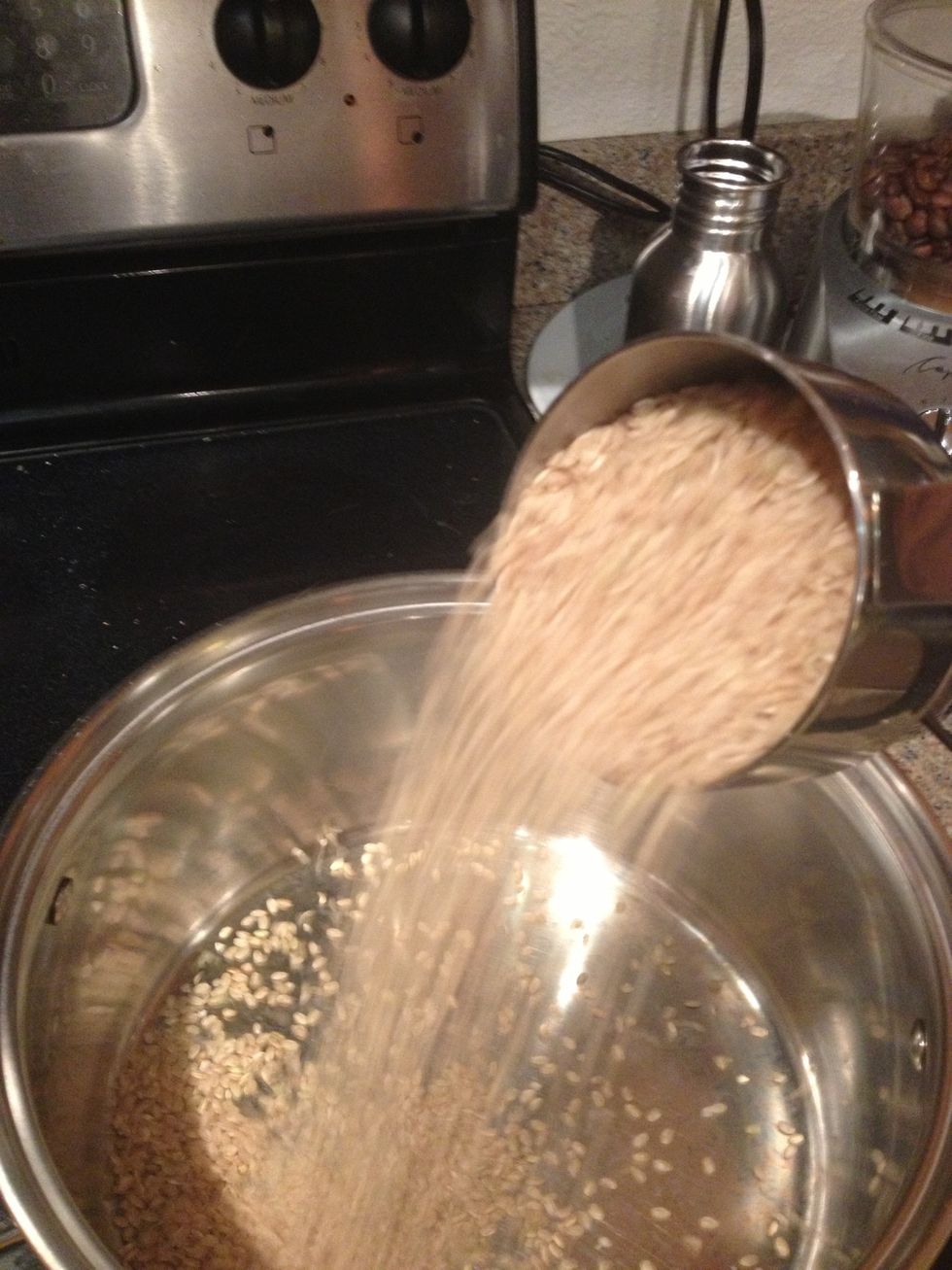 Rice ;)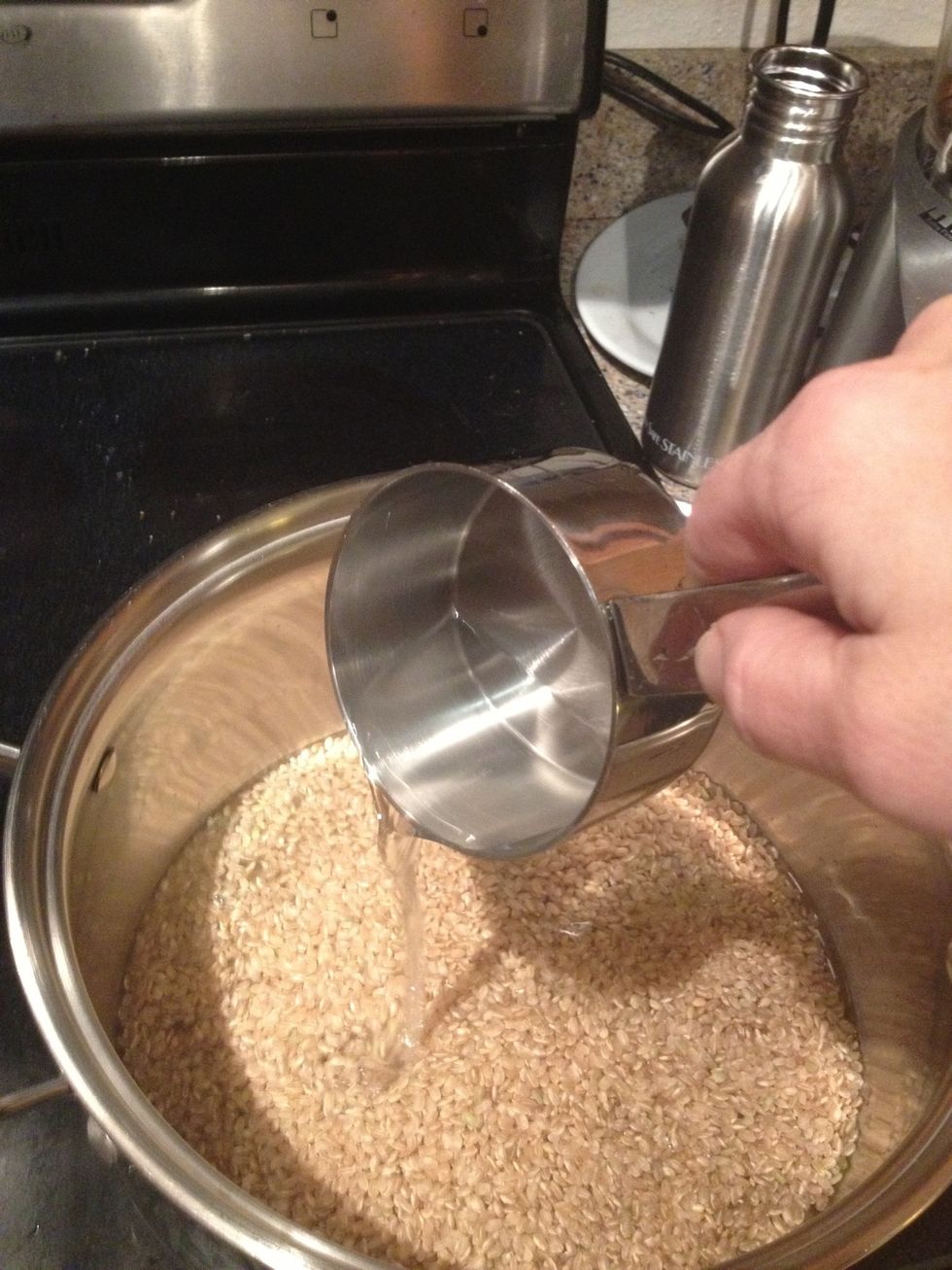 Water ;)
Now you can add some onion, garlic powder, salt and butter to flavor the rice.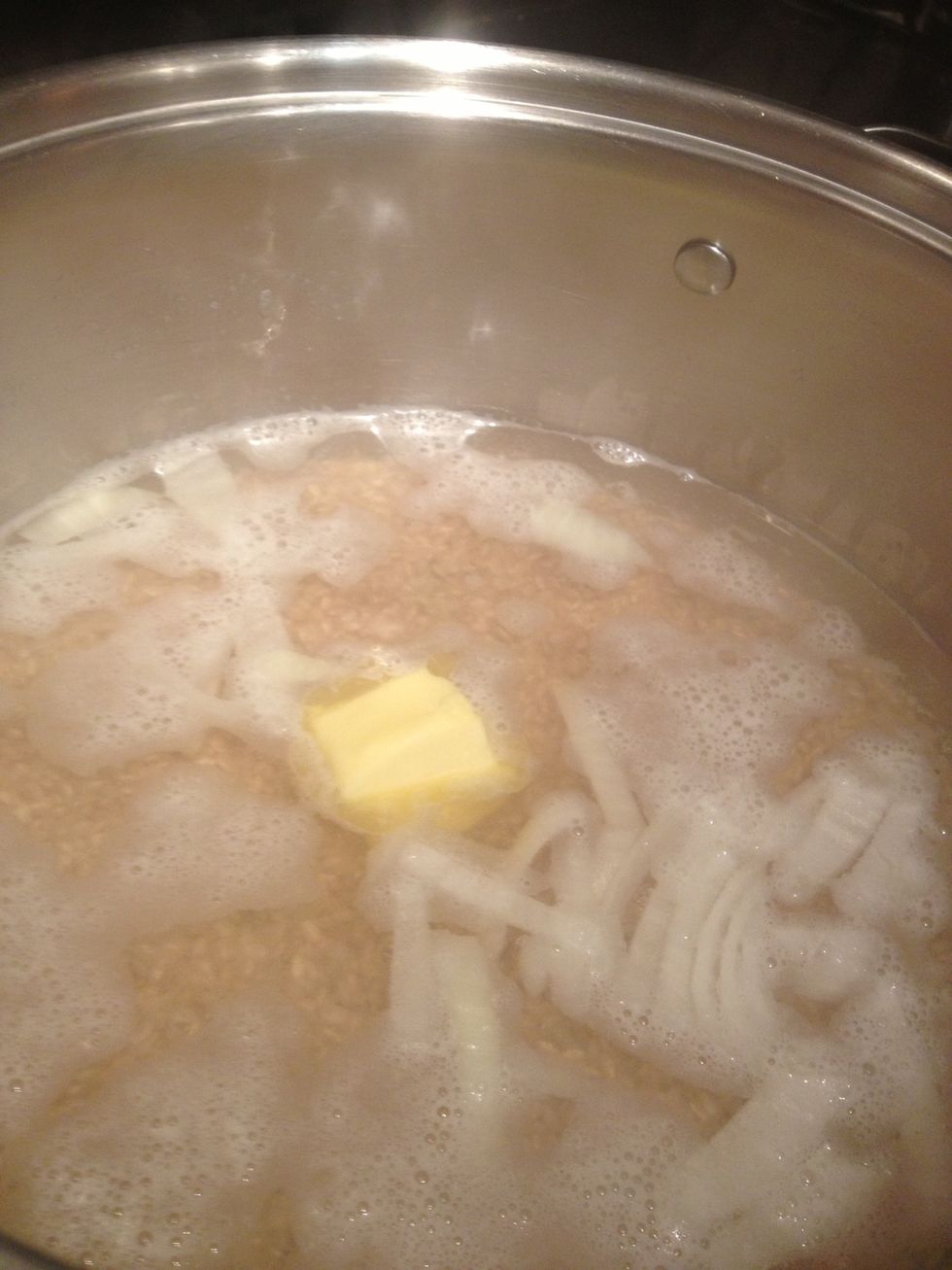 This is what the rice looks like now.
When it starts to boil, reduce the heat and put a lid on. Set a timer for 50 minutes. After the timer goes off, leave the lid on for 10 more minutes, then it will be ready.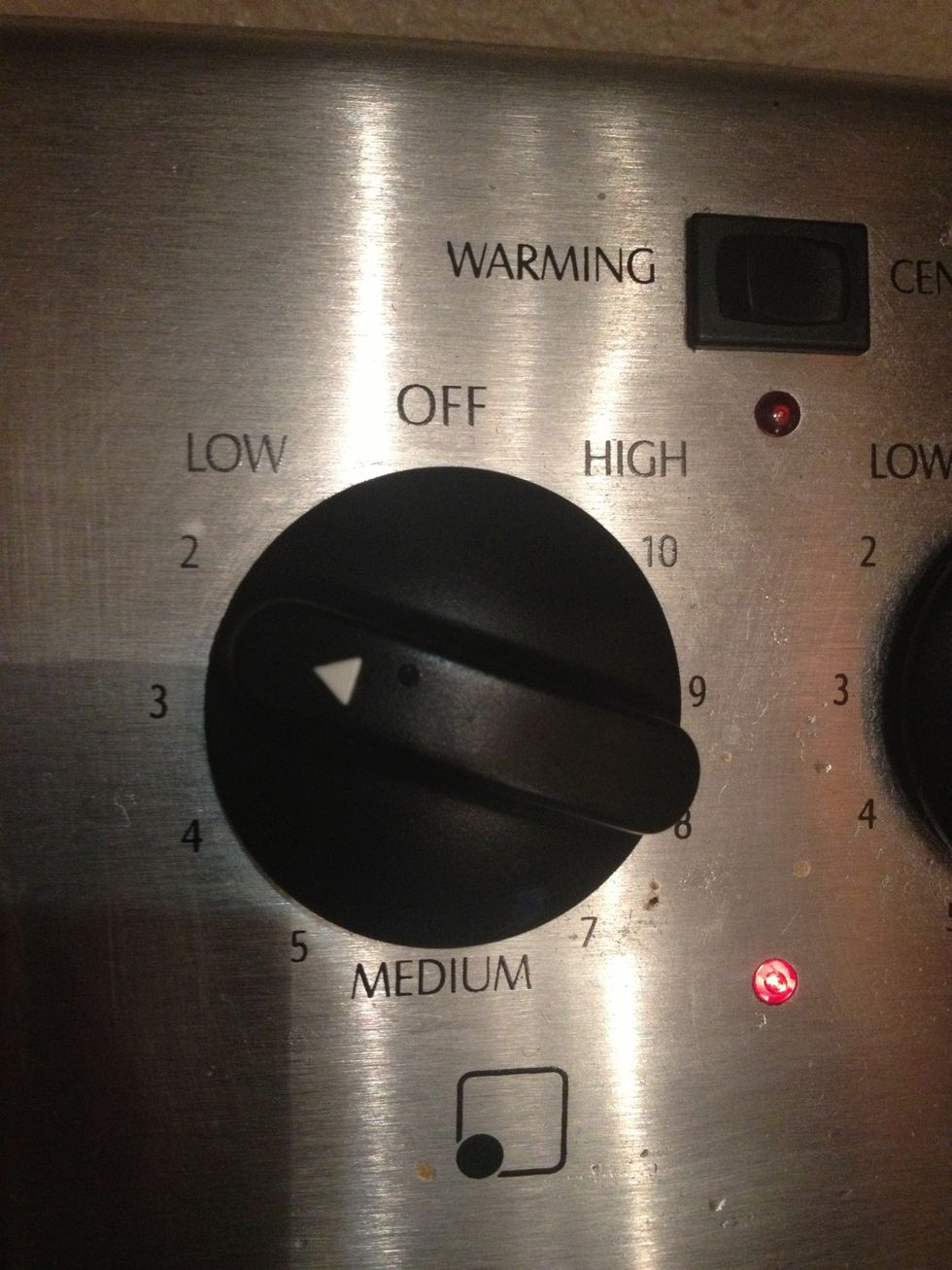 I turned my heat down to between the 2 and 3 to simmer it somewhat ;)
Now it's time to make the General Tso's chicken. First get a fry pan out to cook the chicken in ;)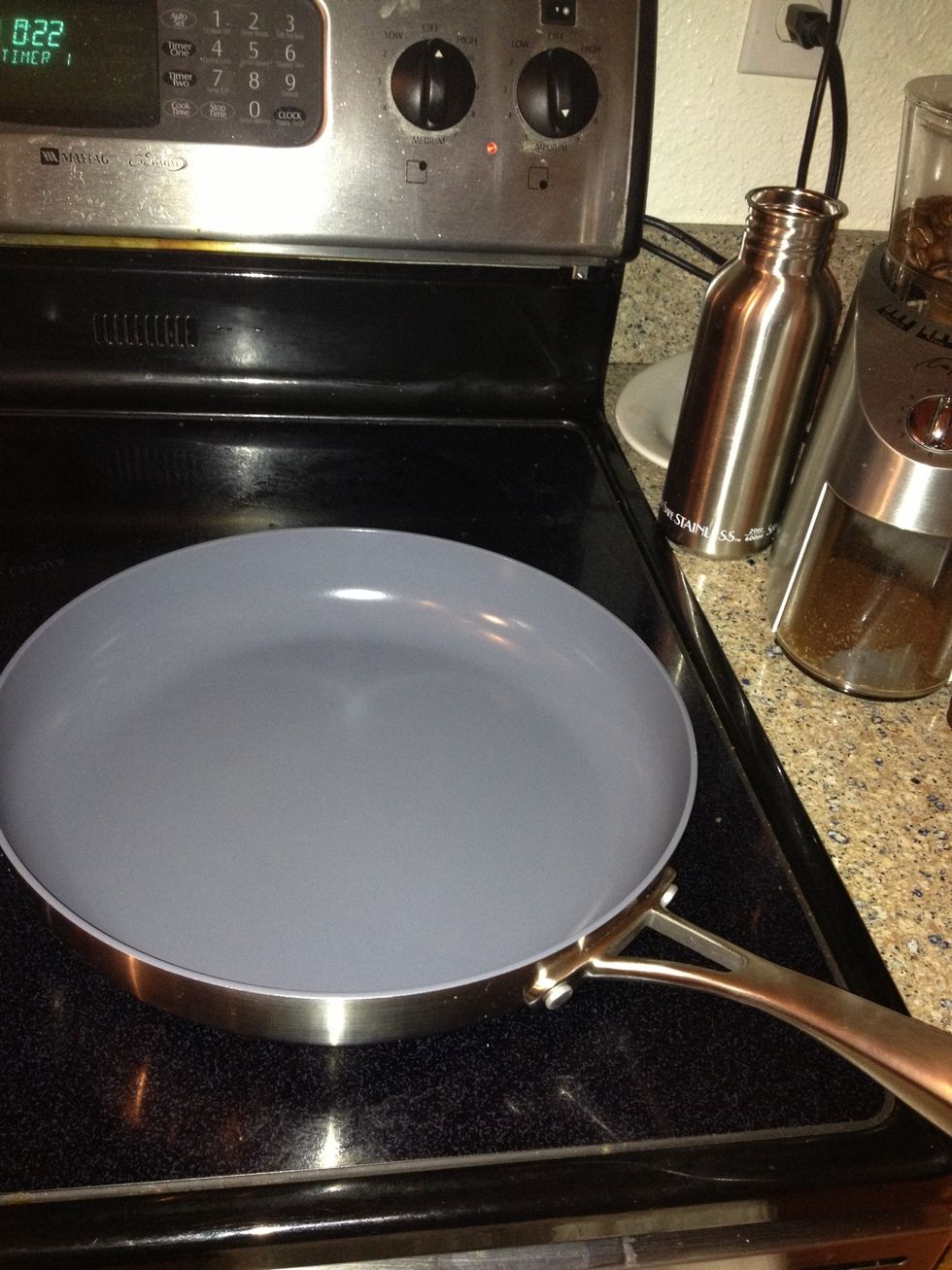 My green pan ;)
You will need to cut your chicken up in cubes before putting it into your pan.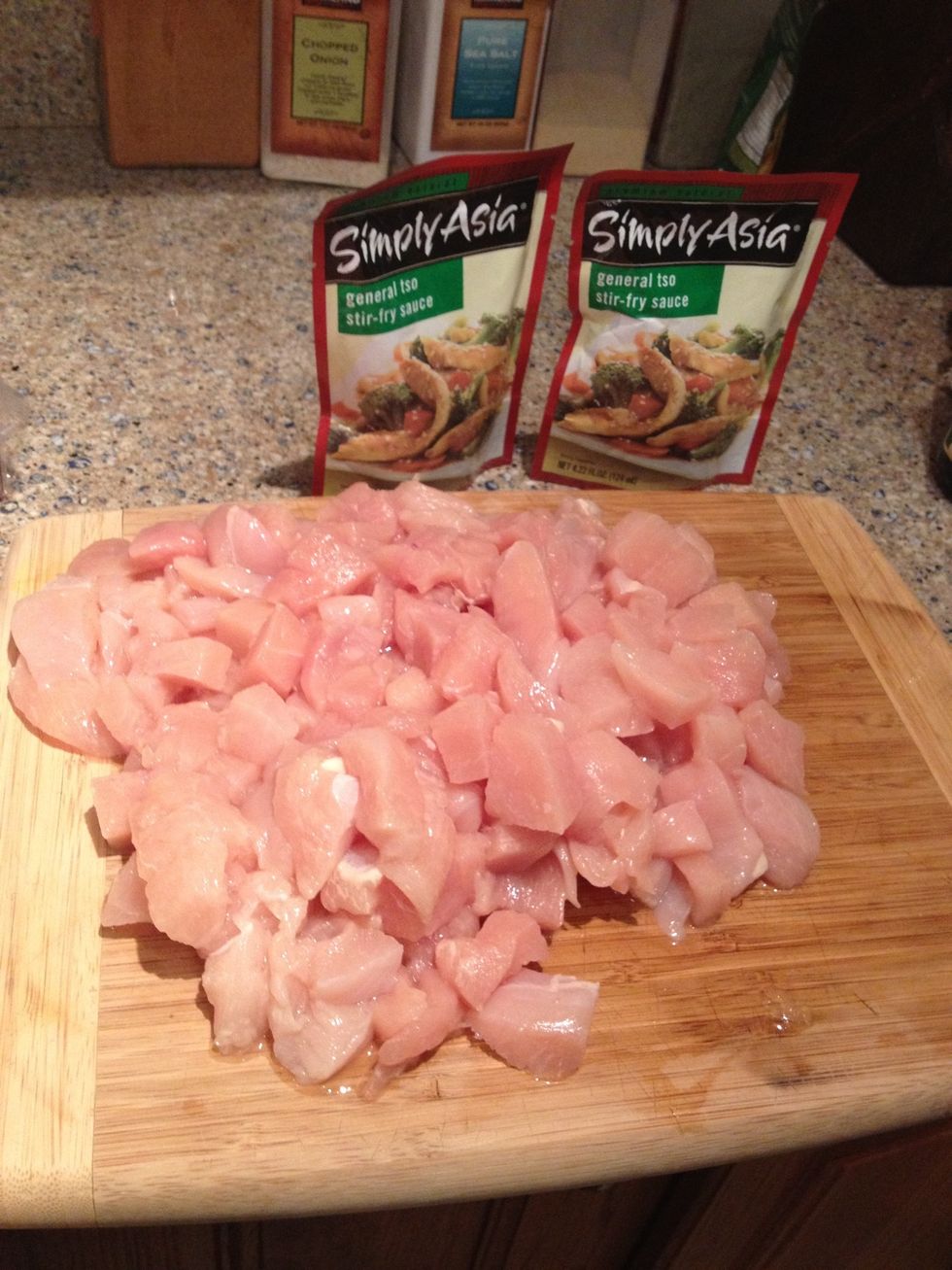 The chicken cut up ;)
Put some olive oil in your pan and then the chicken and start to cook it.
Chicken cooking.....
You can add some salt to the chicken if you like ;)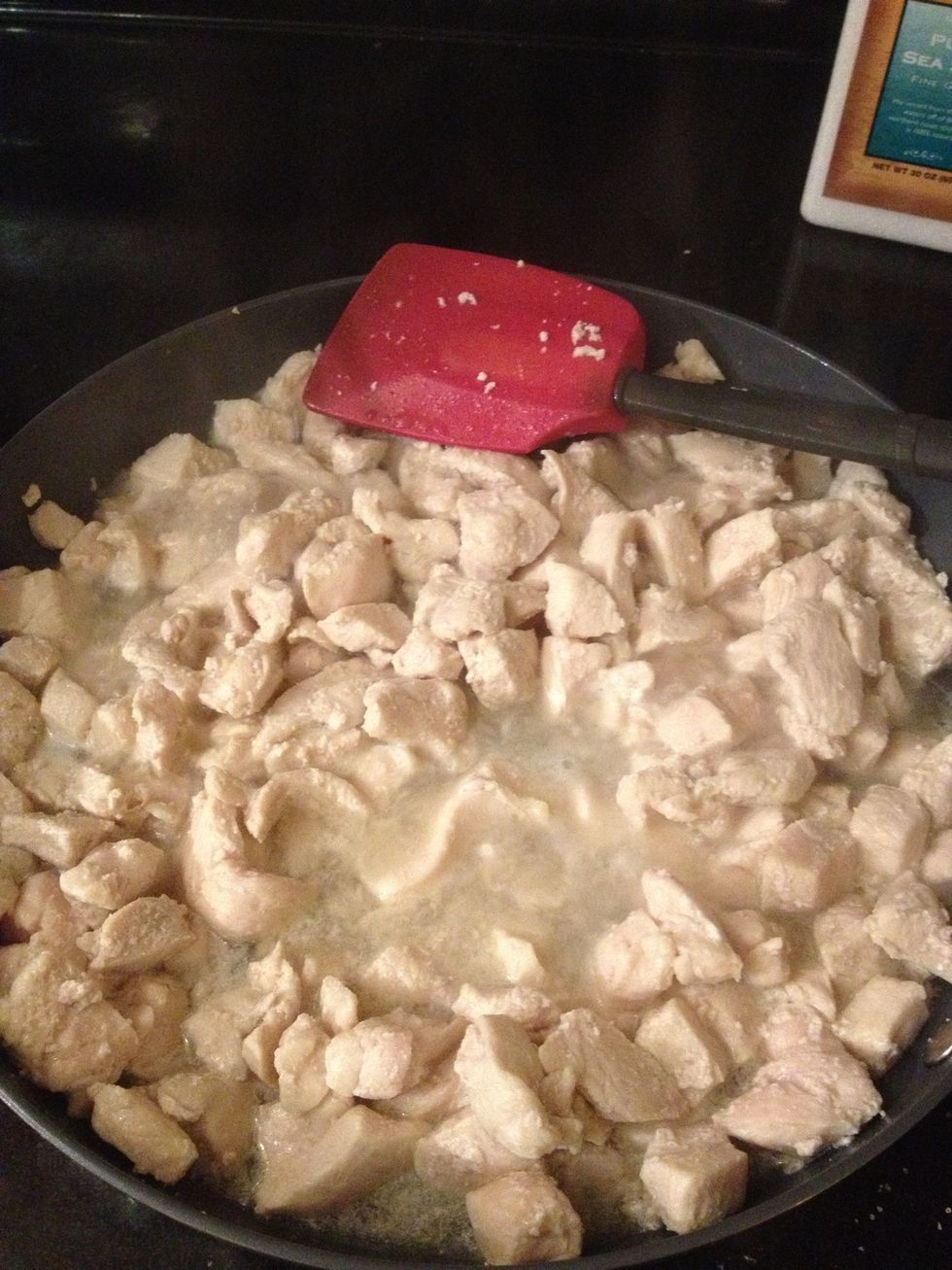 Chicken looks done! :)
Now it's time to drain your chicken and add the sauce ;)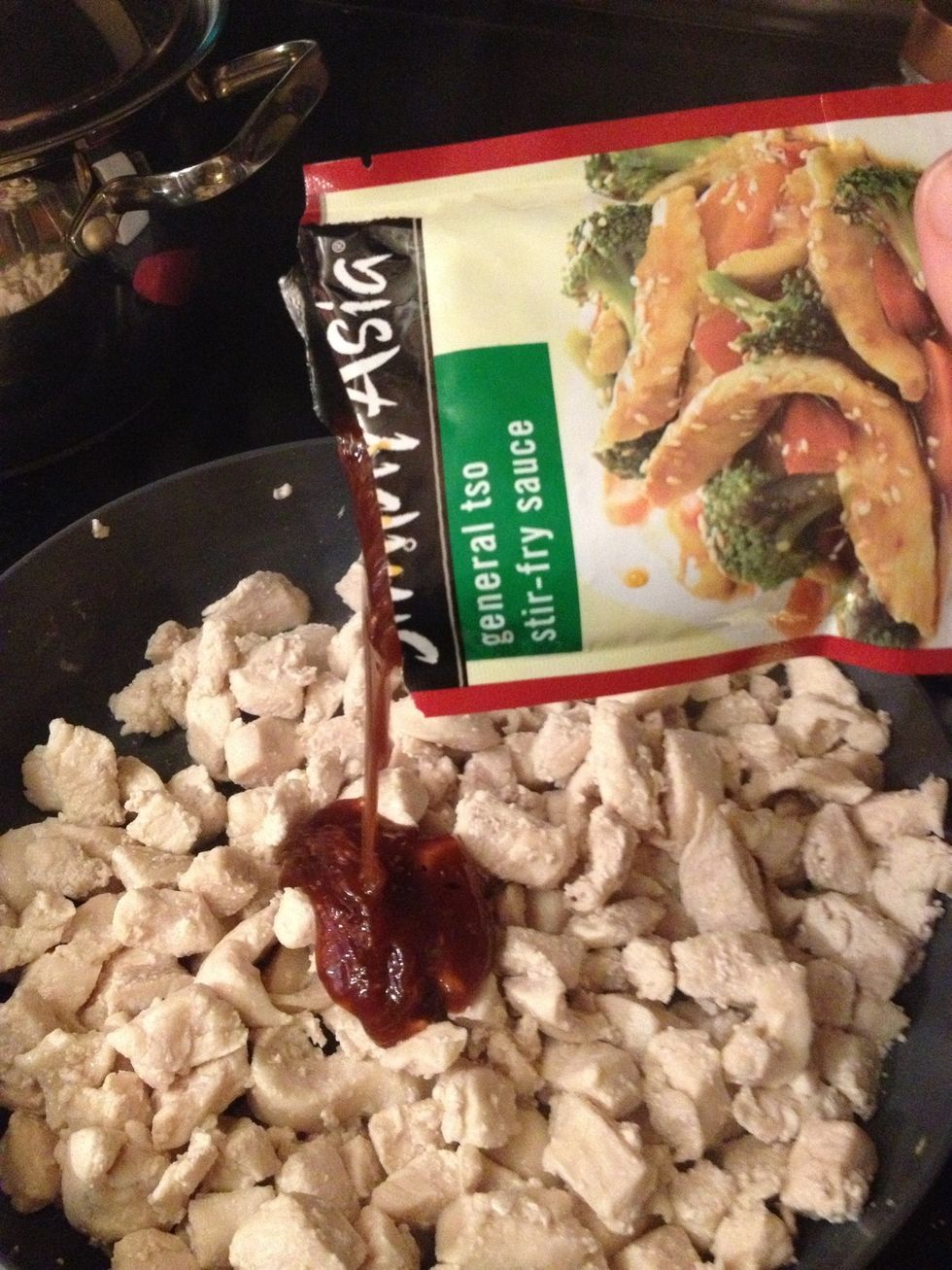 Adding the sauce ;)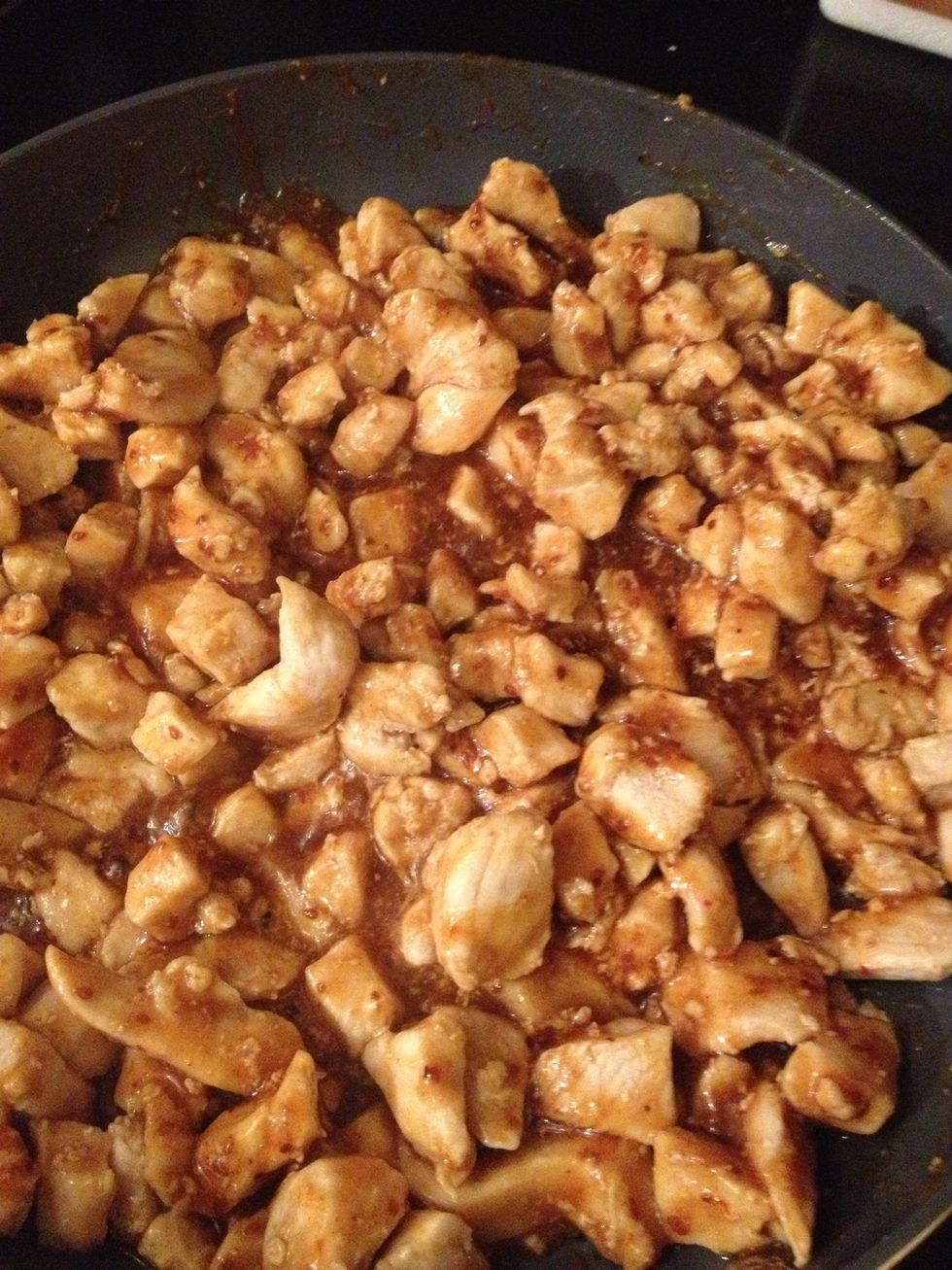 After stirring it in, this is how it looks. You can add peanuts if you like. I didn't have any this time, but I have before and it's also good that way. ;)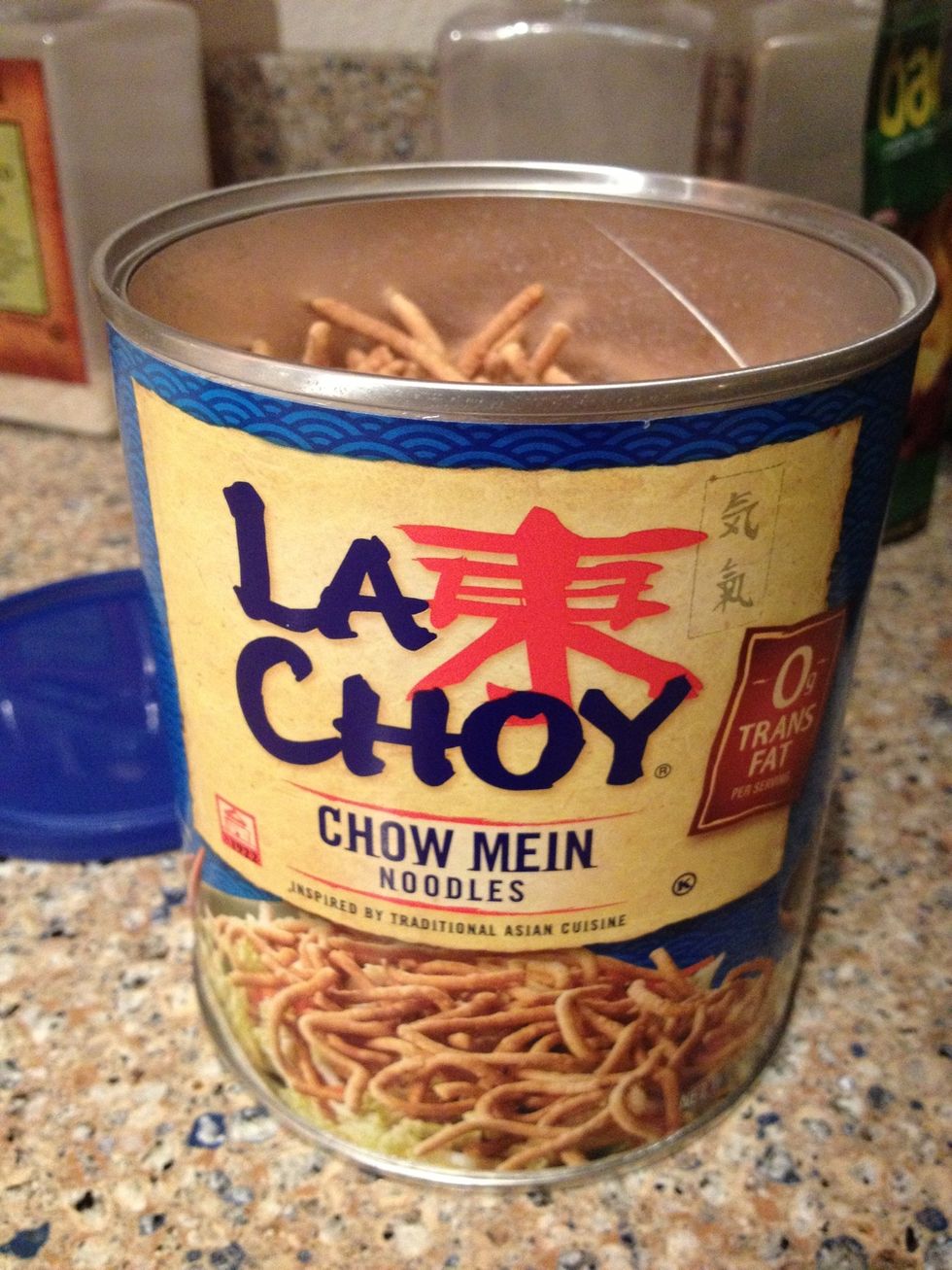 I bought some of these crunchy little things to add as a topping ;)
There's my easy General Tso's chicken! Yum 😋
3.0 Chicken breasts, thawed
2.0 Packages of General Tso stir fry sauce
2.0c Dry brown rice
1/4 Sweet onion
1.0pch Garlic powder, for flavor
1.0Tbsp Butter, for rice to flavor
1.0pch Salt to taste for rice and chicken
Linda O.
I grew up watching my mom cook and bake so that is really what inspires me to make guides! Click the heart if you enjoy my guides :)