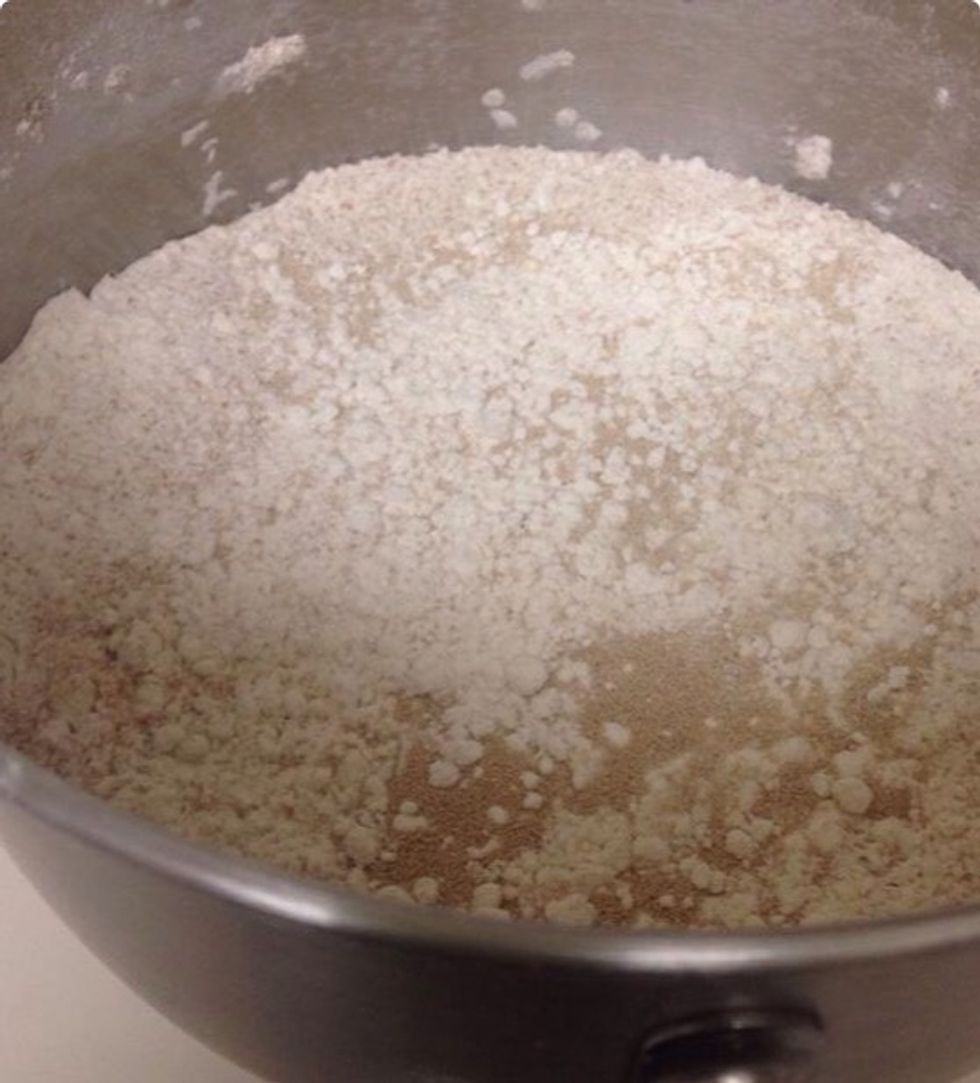 Combine all ingredients and mix until you get a smooth dough. Cover and let rise till doubled in size, 40 min to an hour. If using hand, dough needs to be kneaded for 5 min.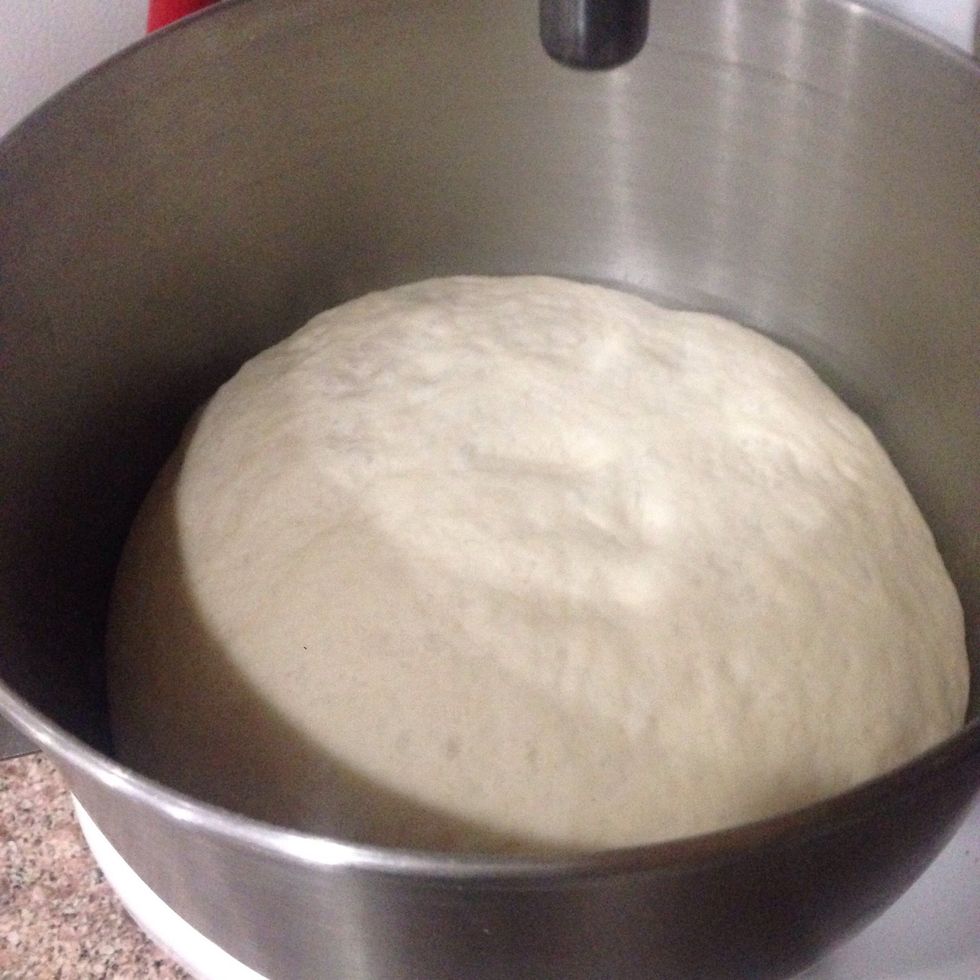 That's the dough after it rise.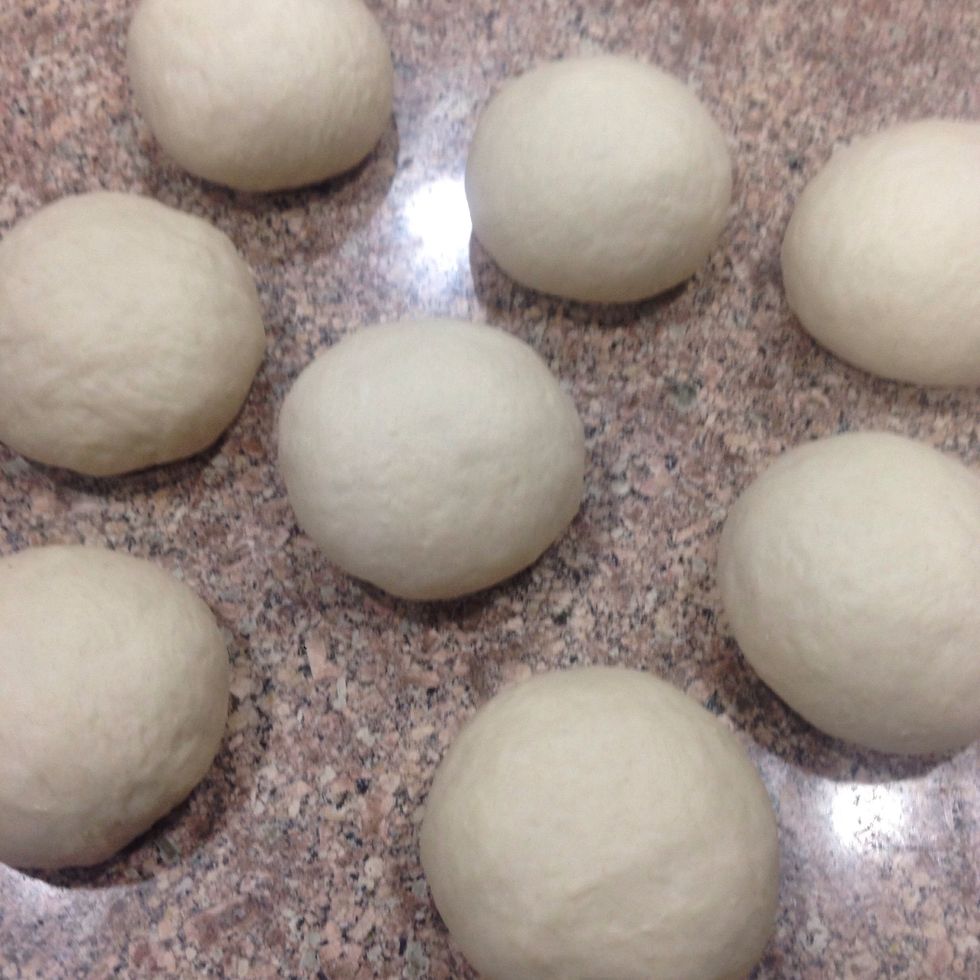 Cut into 8 equal pieces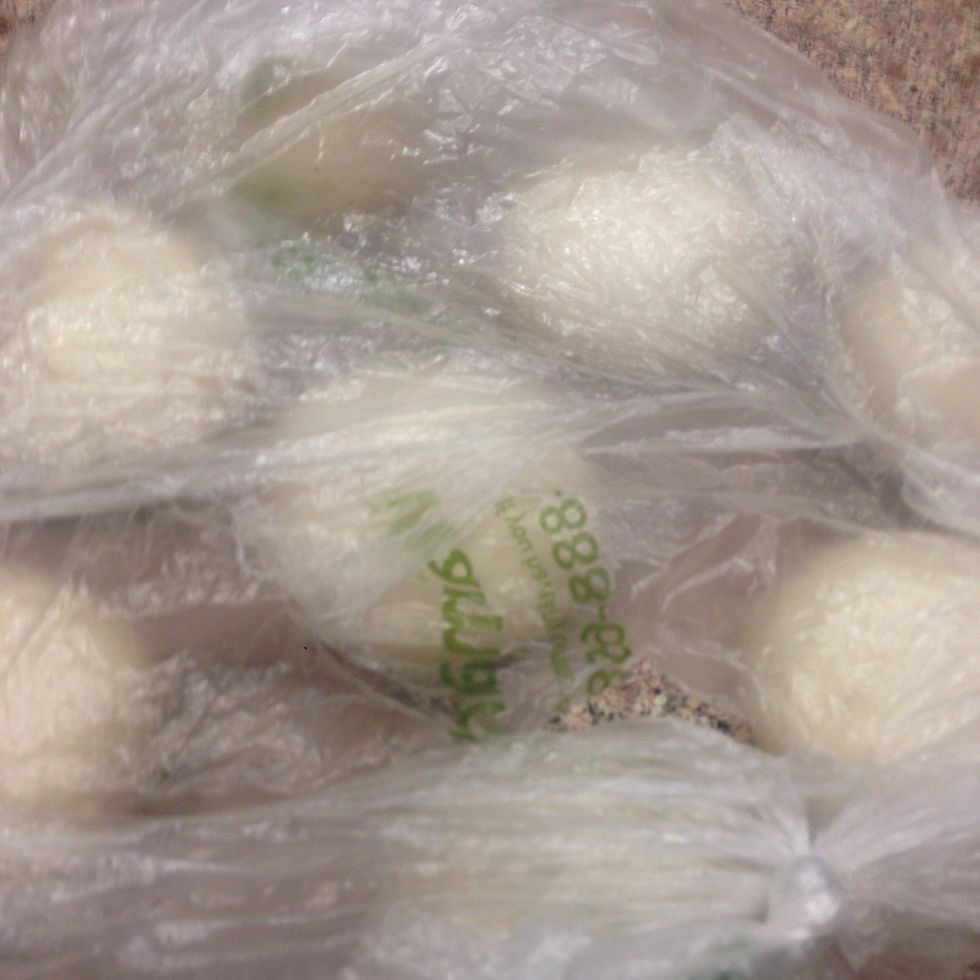 Cover and let rest for 5 minutes
Chop garlic and cilantro ..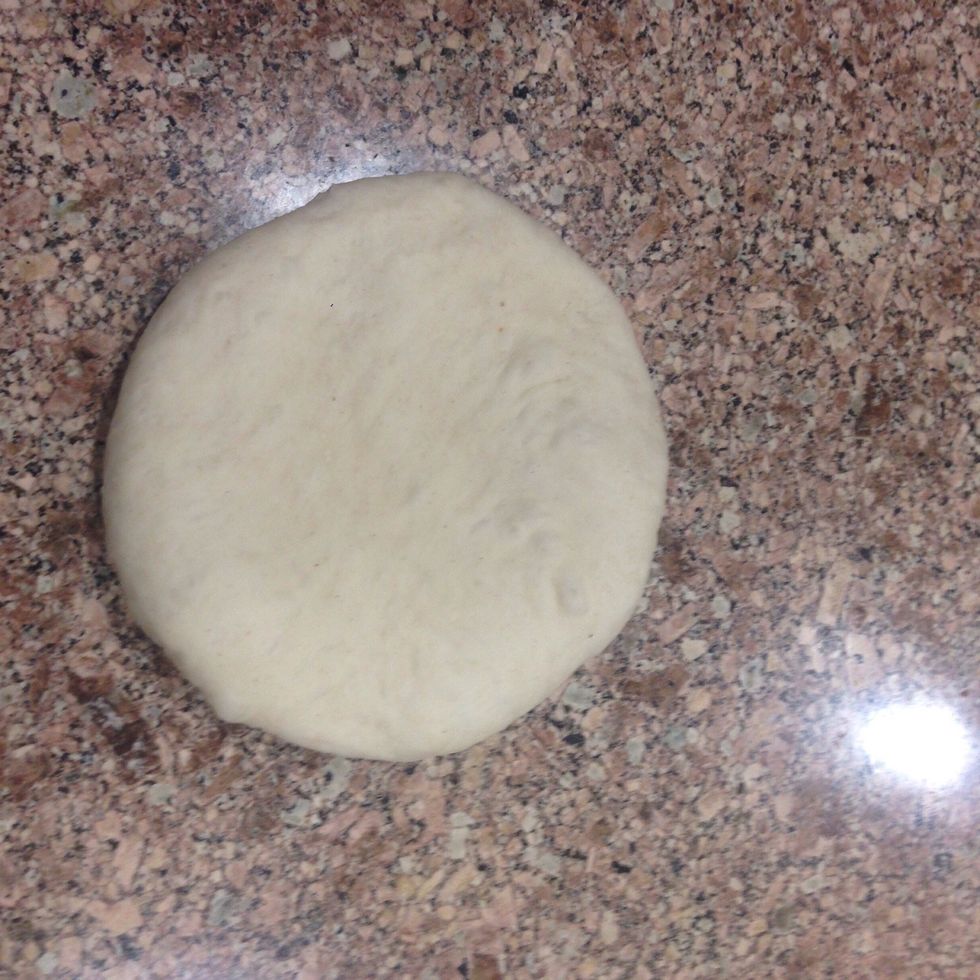 Start rolling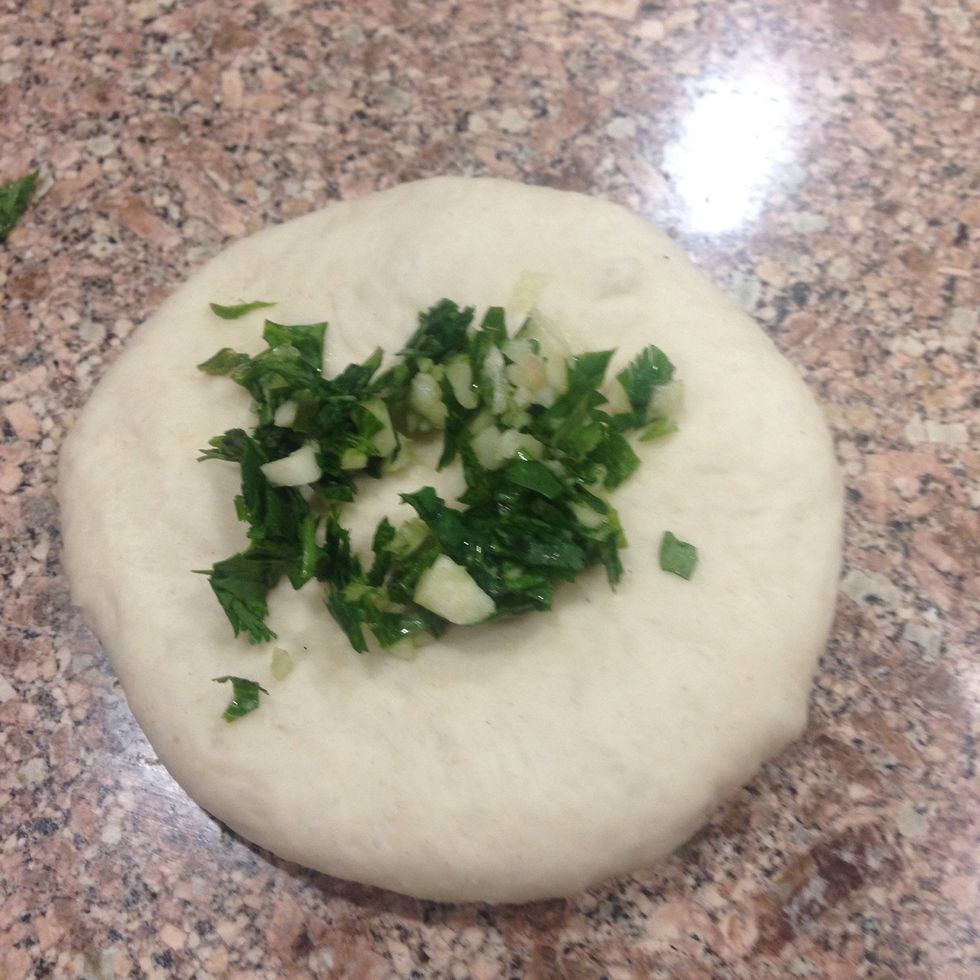 Add garlic and cilantro before rolling.
And roll out, so they stick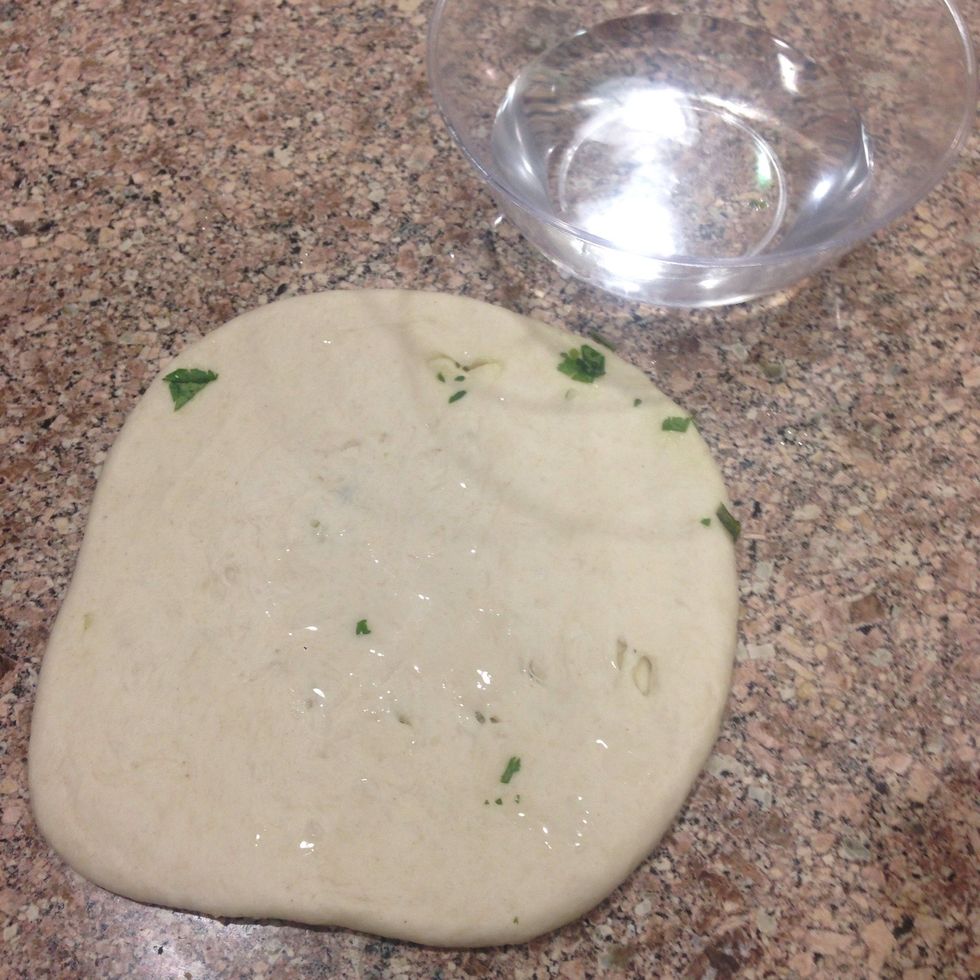 Turn to the other side and wet with water, this is step is necessary, in order for the naan to stick in the pan and not fall out.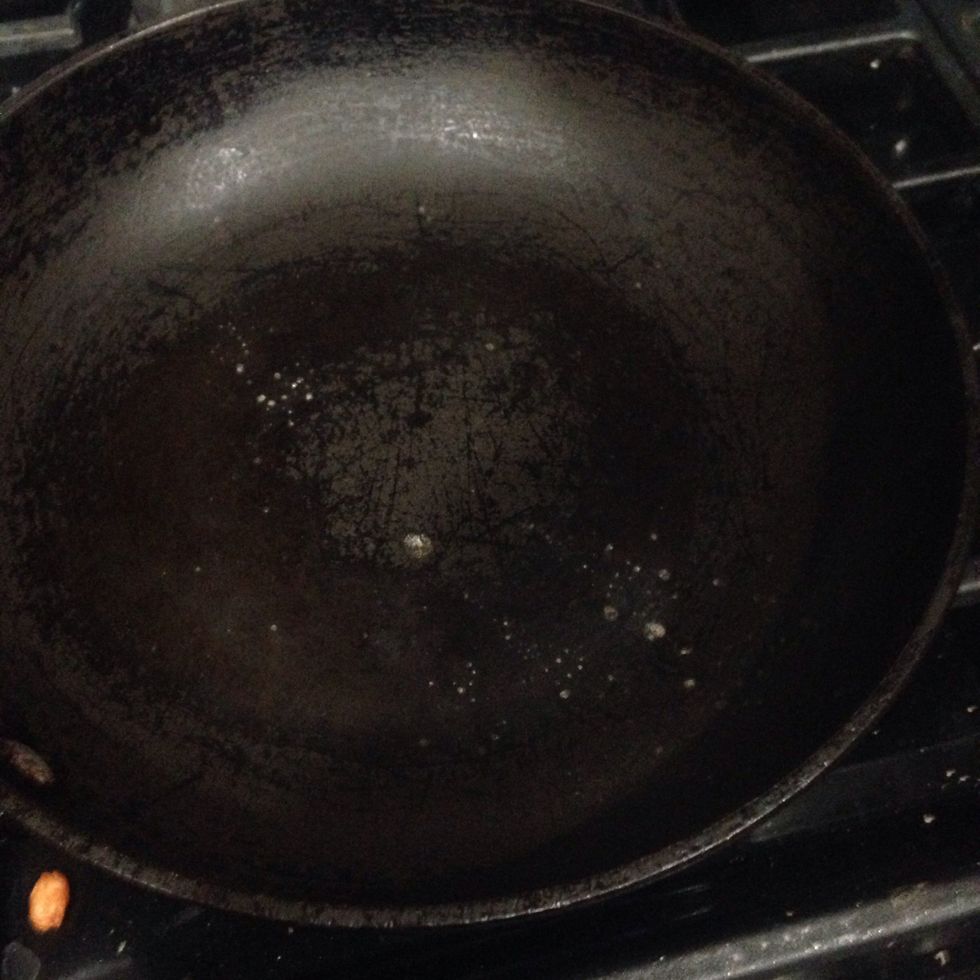 Pre-heat the skillet. And do not use a non-stick pan .. Bc the naan won't stick to it and we don't want that lol When the skillet is hot enough, sprinkle some water and back the bread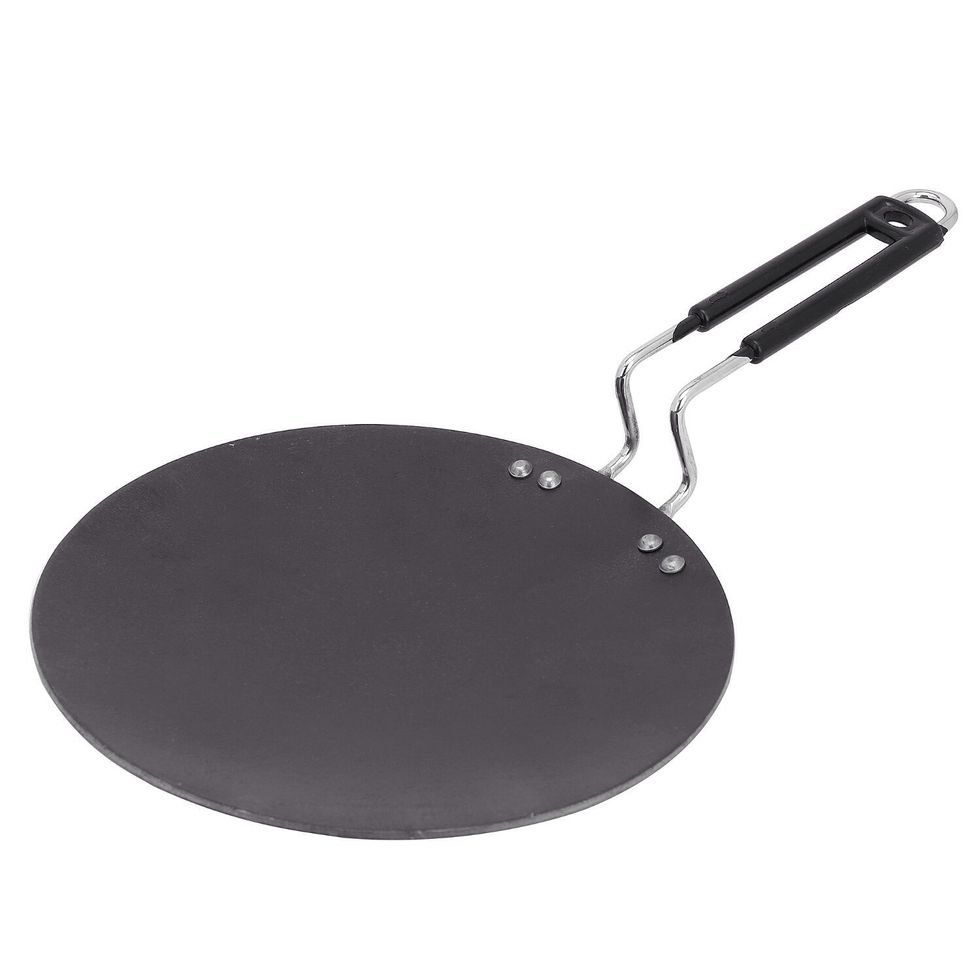 And it's best to use this kind of skillet, can be found in Indian stores. Or iron skillet would work as well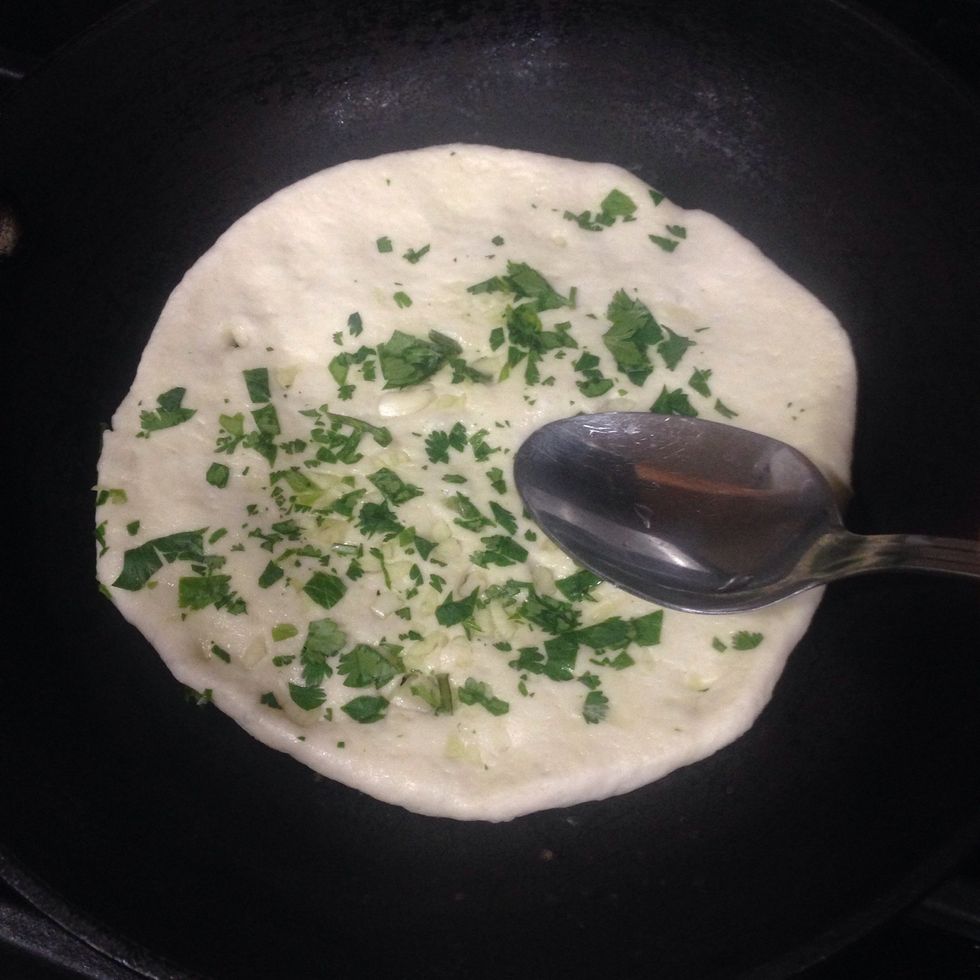 Bake the bread and press on it, we want more than one bubbles.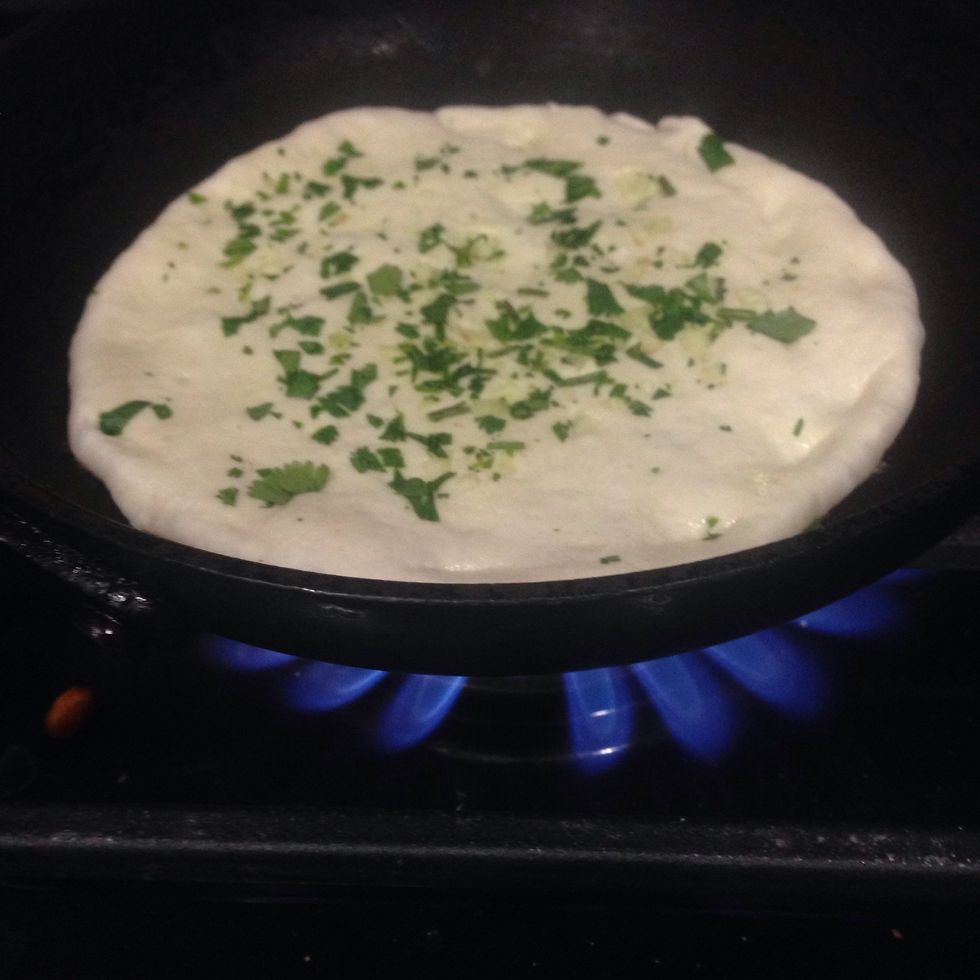 Turn on to high-heat for 30 seconds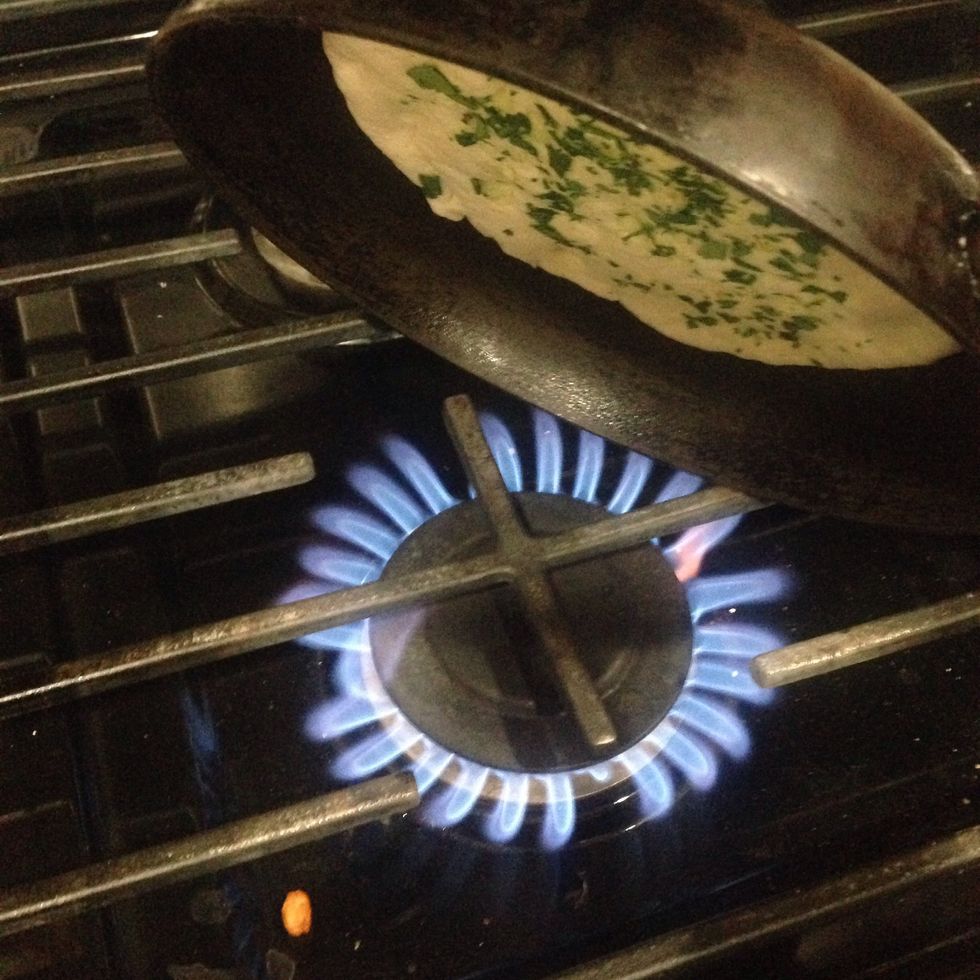 Flip over ,,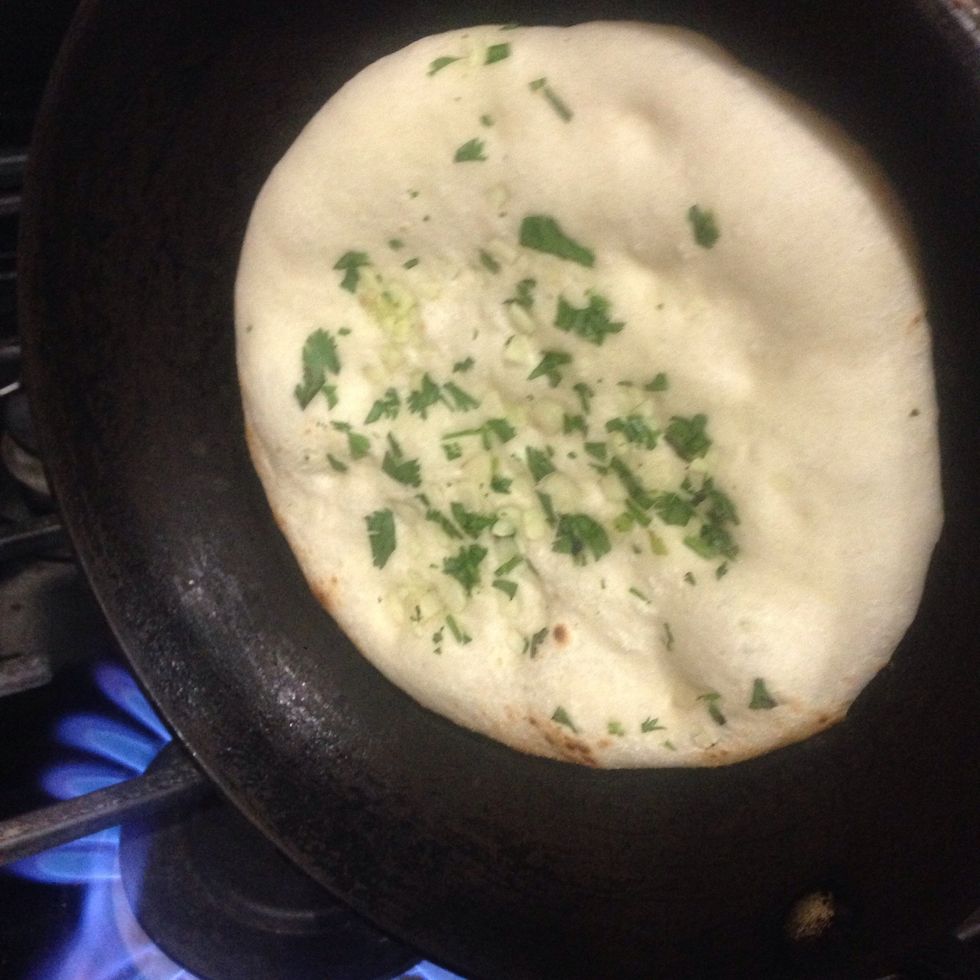 And let golden from all sides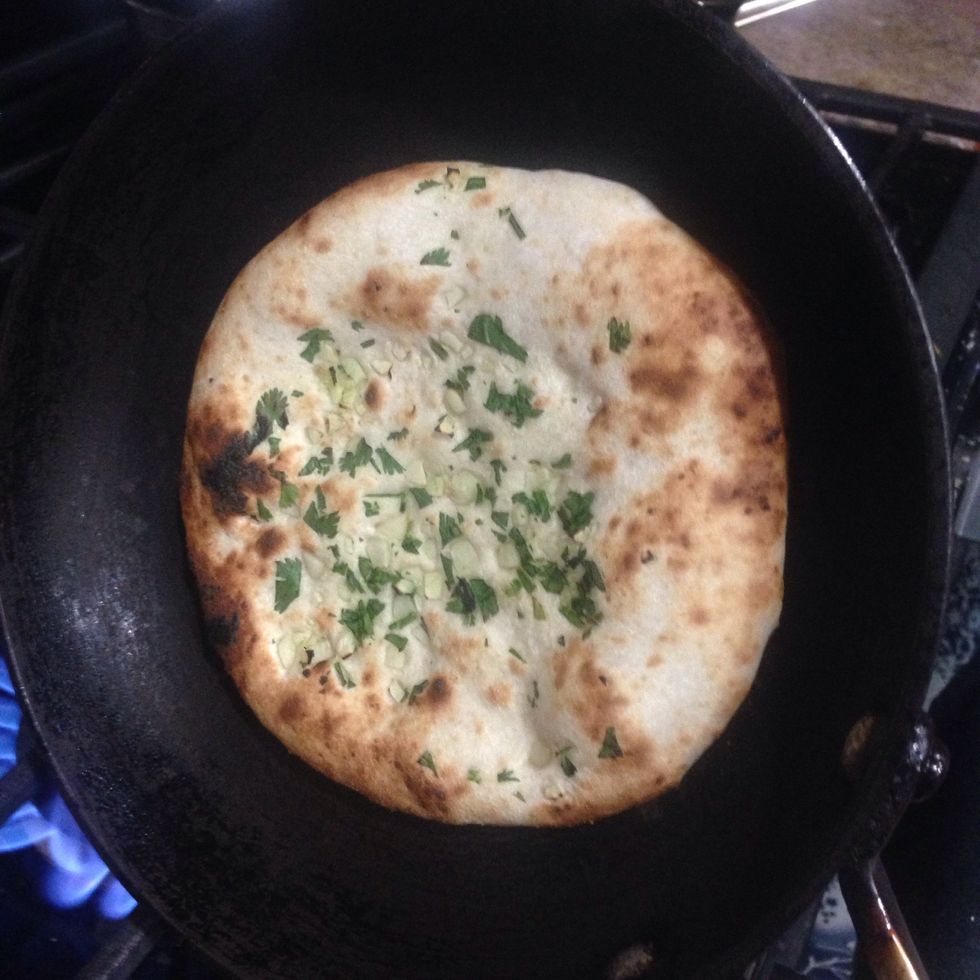 Perfect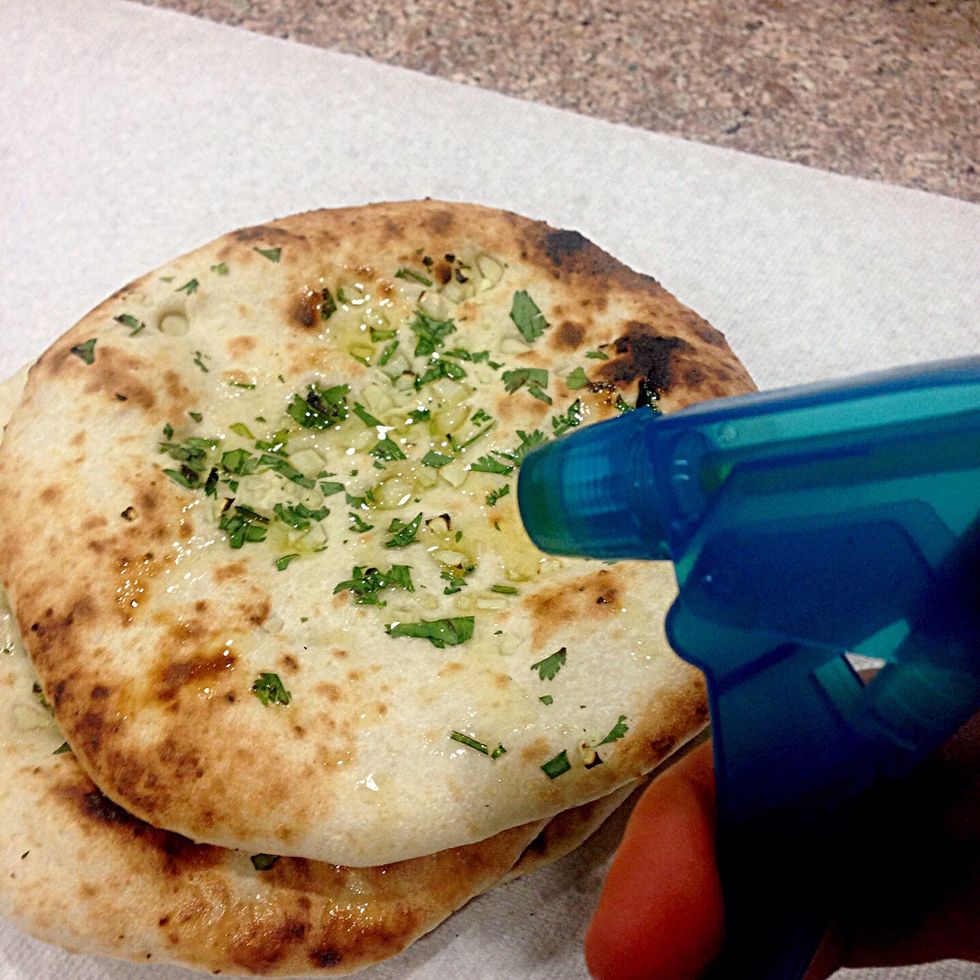 Sprinkle with olive oil, or melted butter ..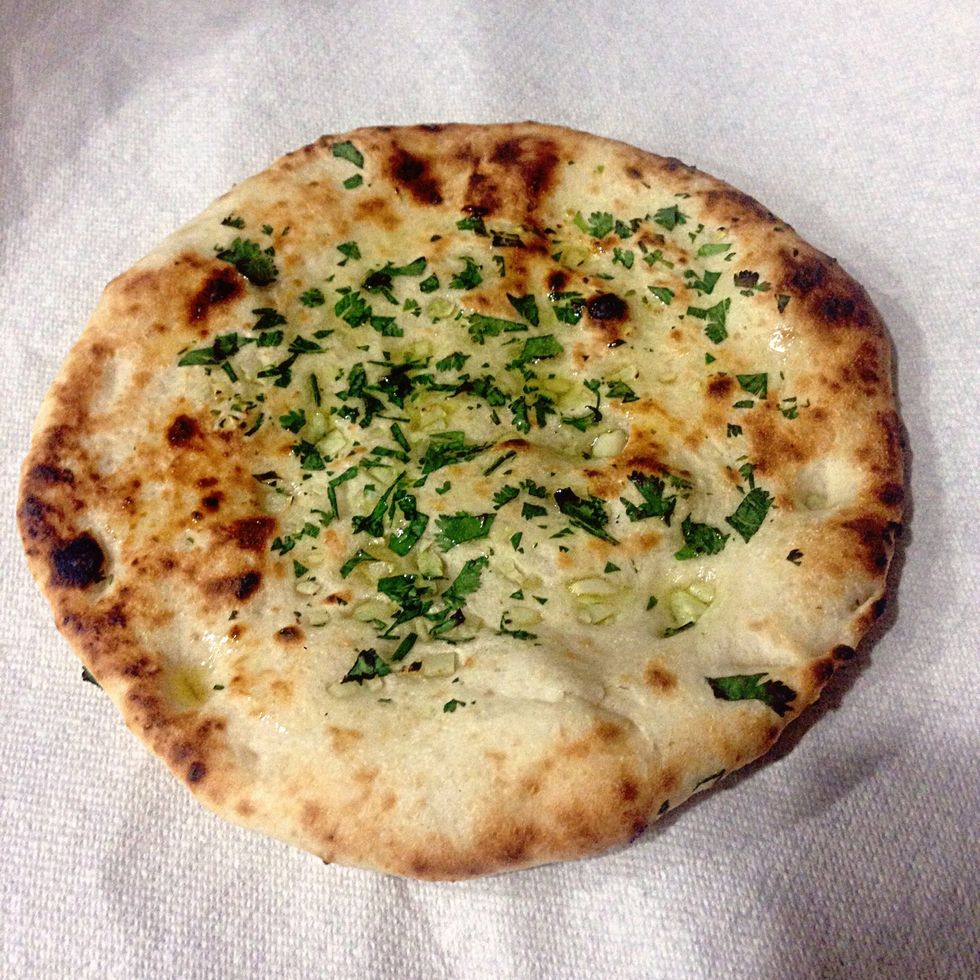 All done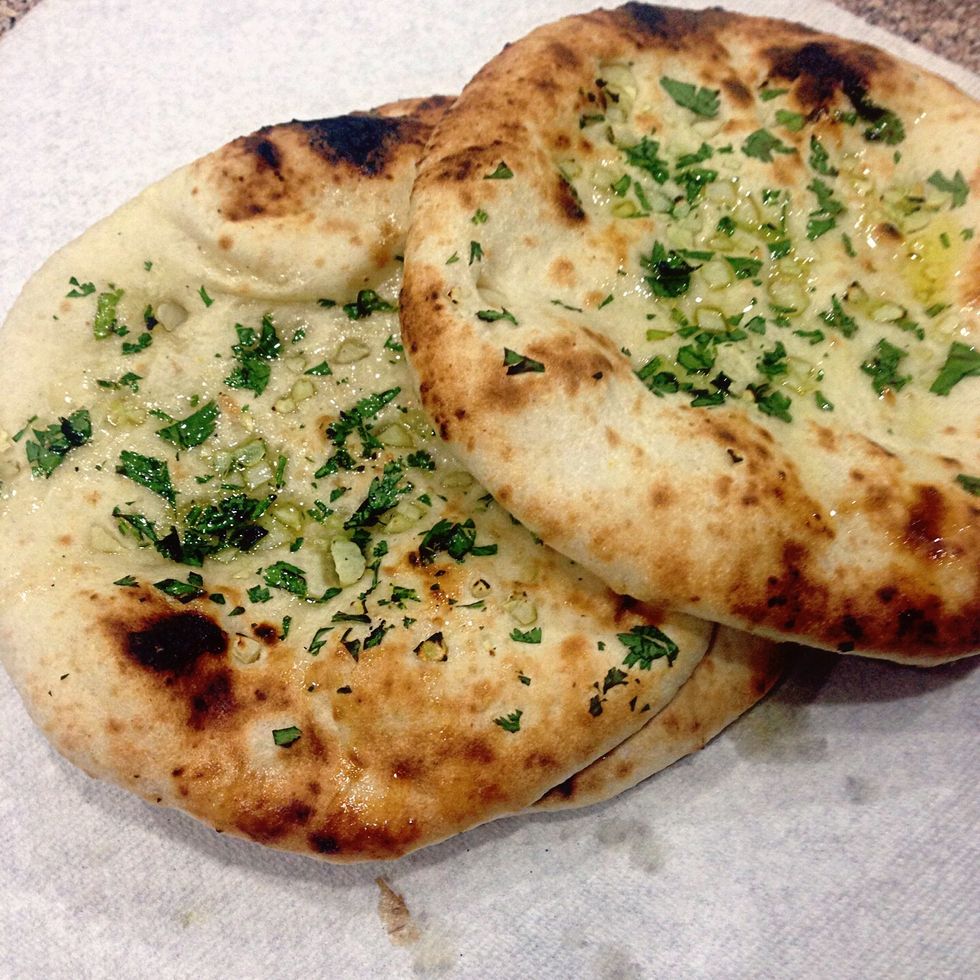 Simple, easy, and tasty 😋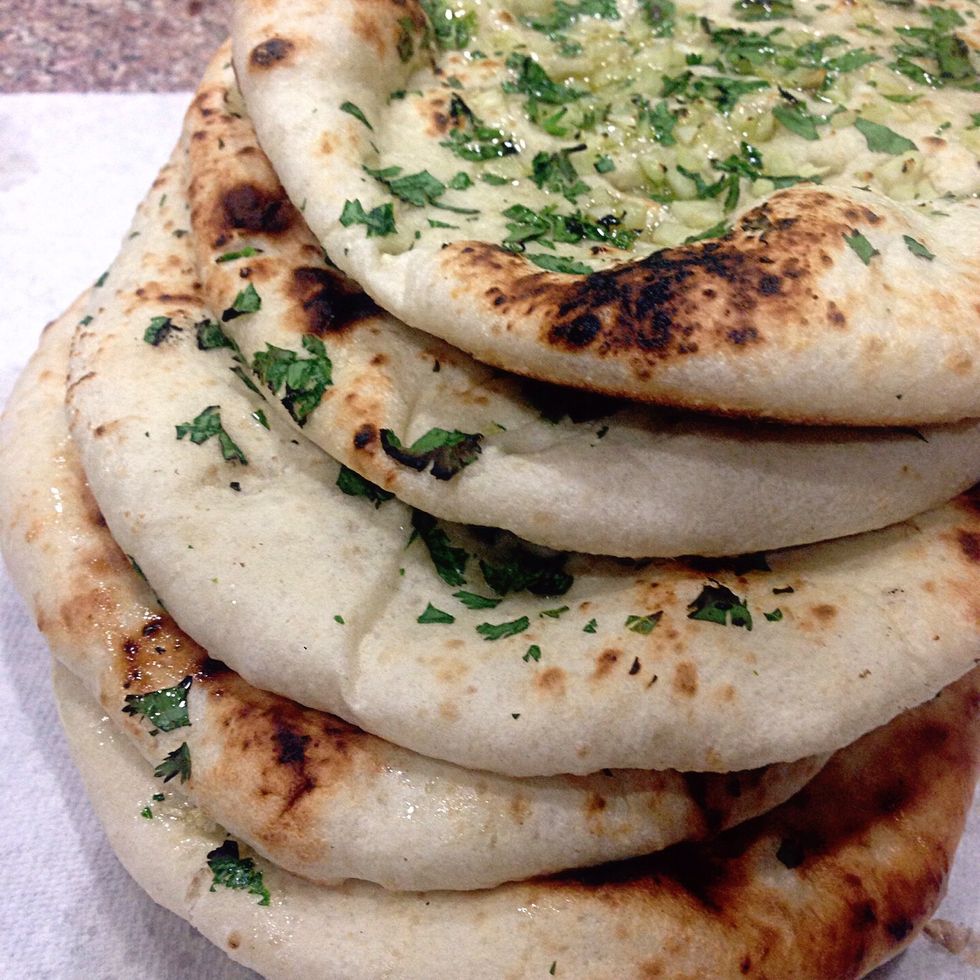 3 c all-purpose flour
1 c water
1 tsp active dry yeast
1 tsp oinion podwer
1 tbs olive oil
1/4 c chpped garlic
1/5 c cilantro chppd
Nimah Al
There are a lot of things l like to do. I cook to make something delicious. I recycle to make something creative. Therefore, a hobby makes me happy.