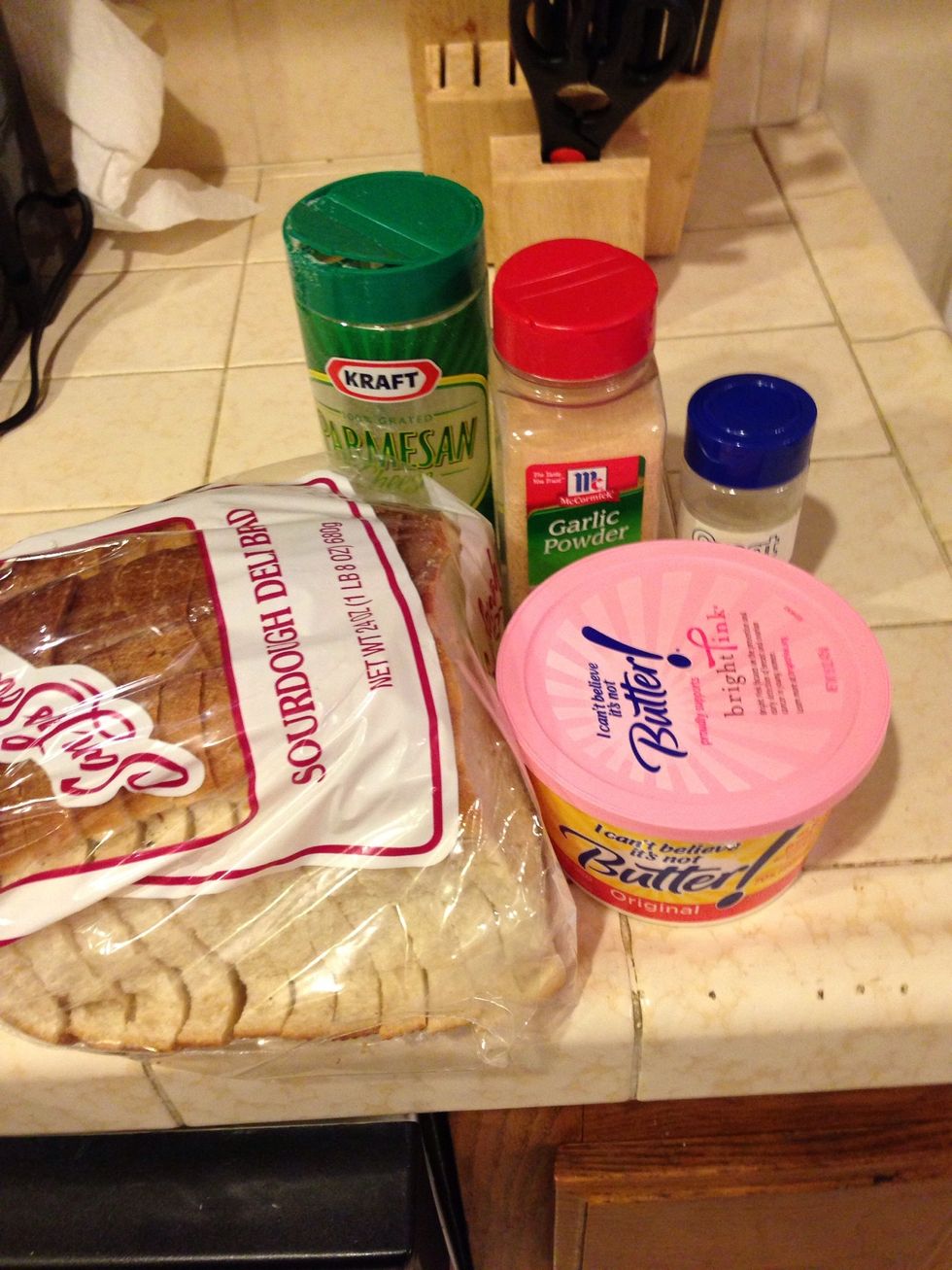 Get your supplies! ** This is an announcement that there are NO actual measurements!! Honestly I think the best food is going with your gut!! ;)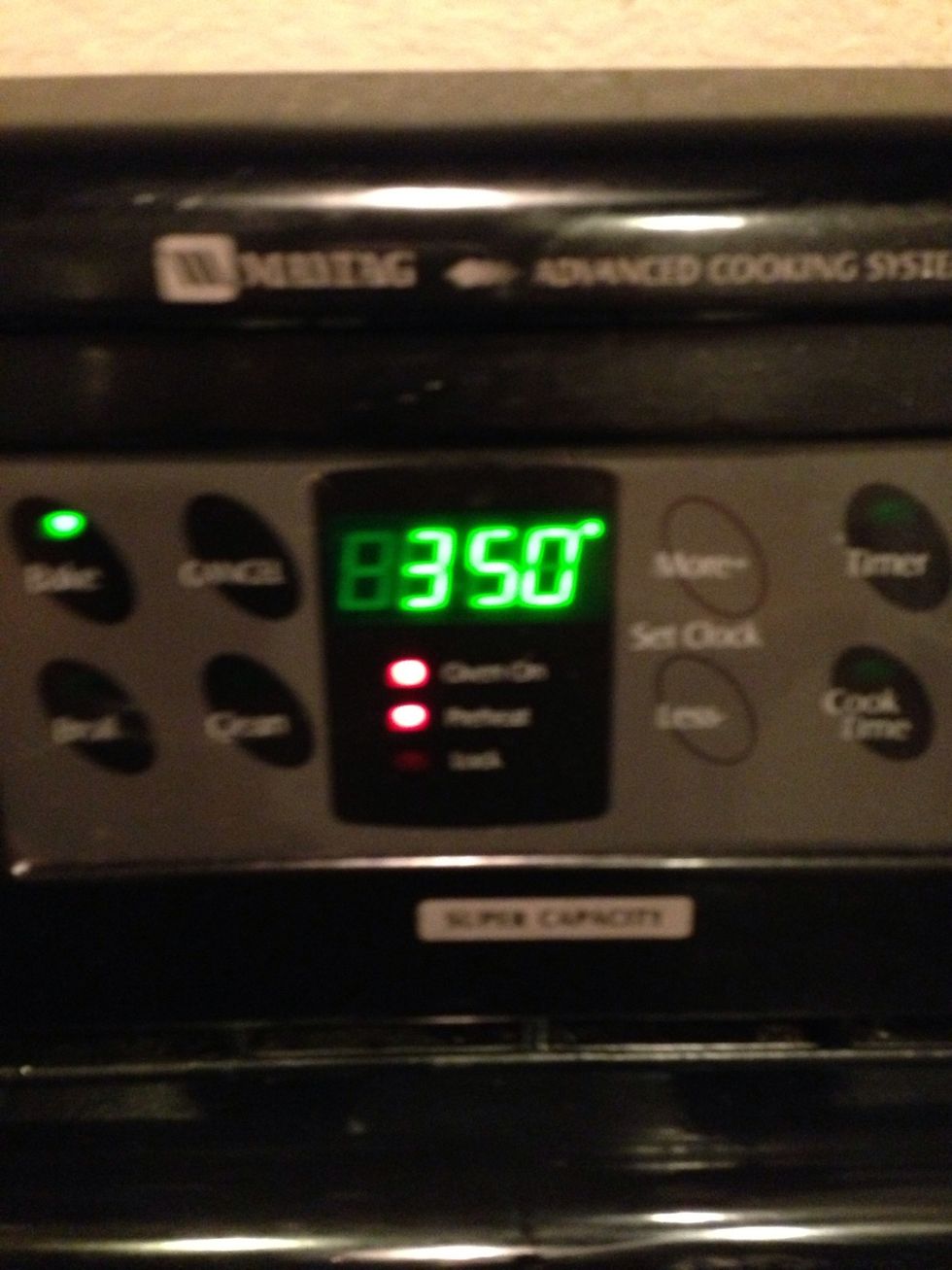 Preheat oven! ** this is my go to temperature!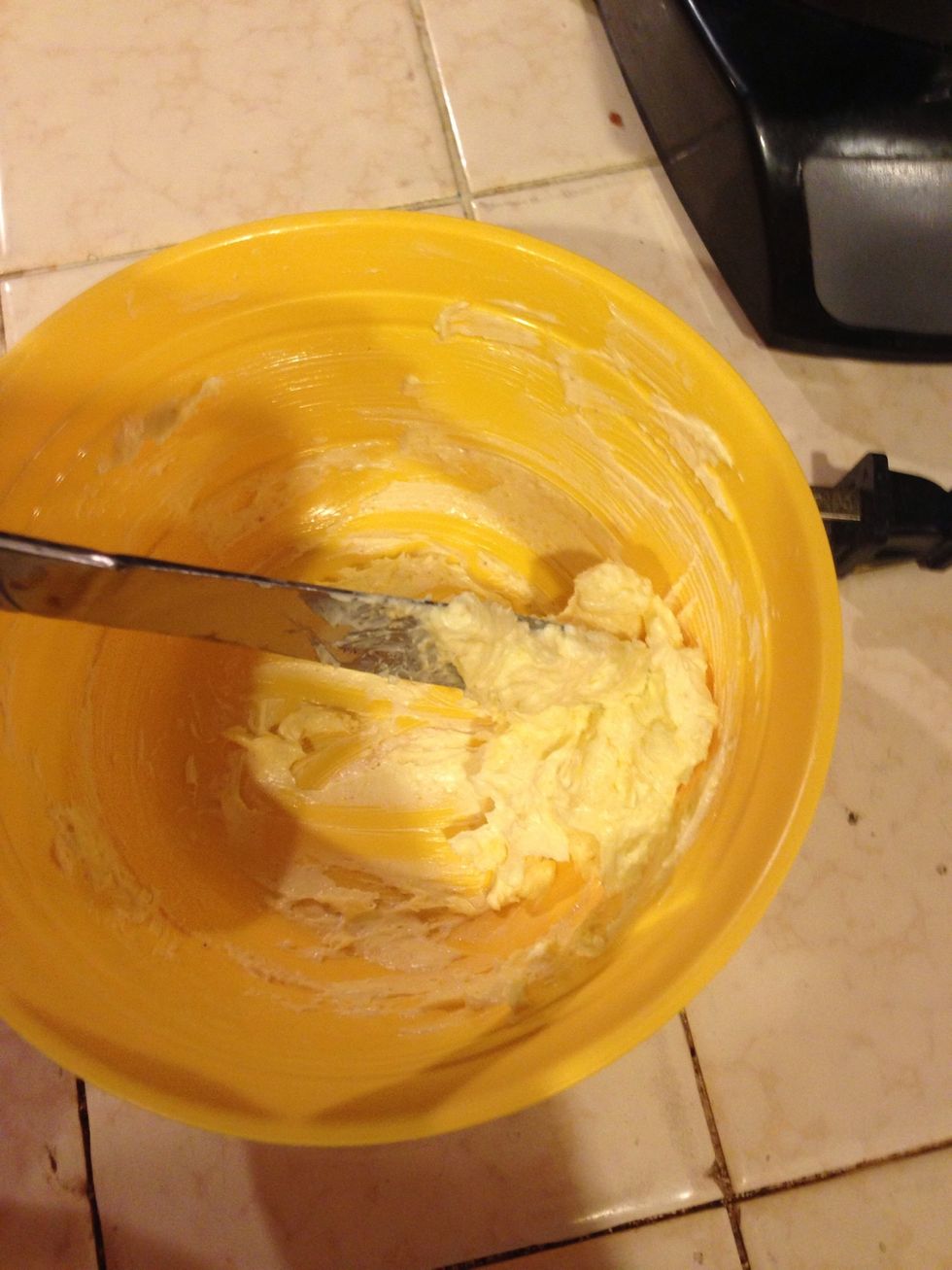 Add butter (I did 2 scoops with a butter knife), enough onion powder, garlic powder and Parmesan cheese to coat all the butter! You can always add butter to even out! Then mix together!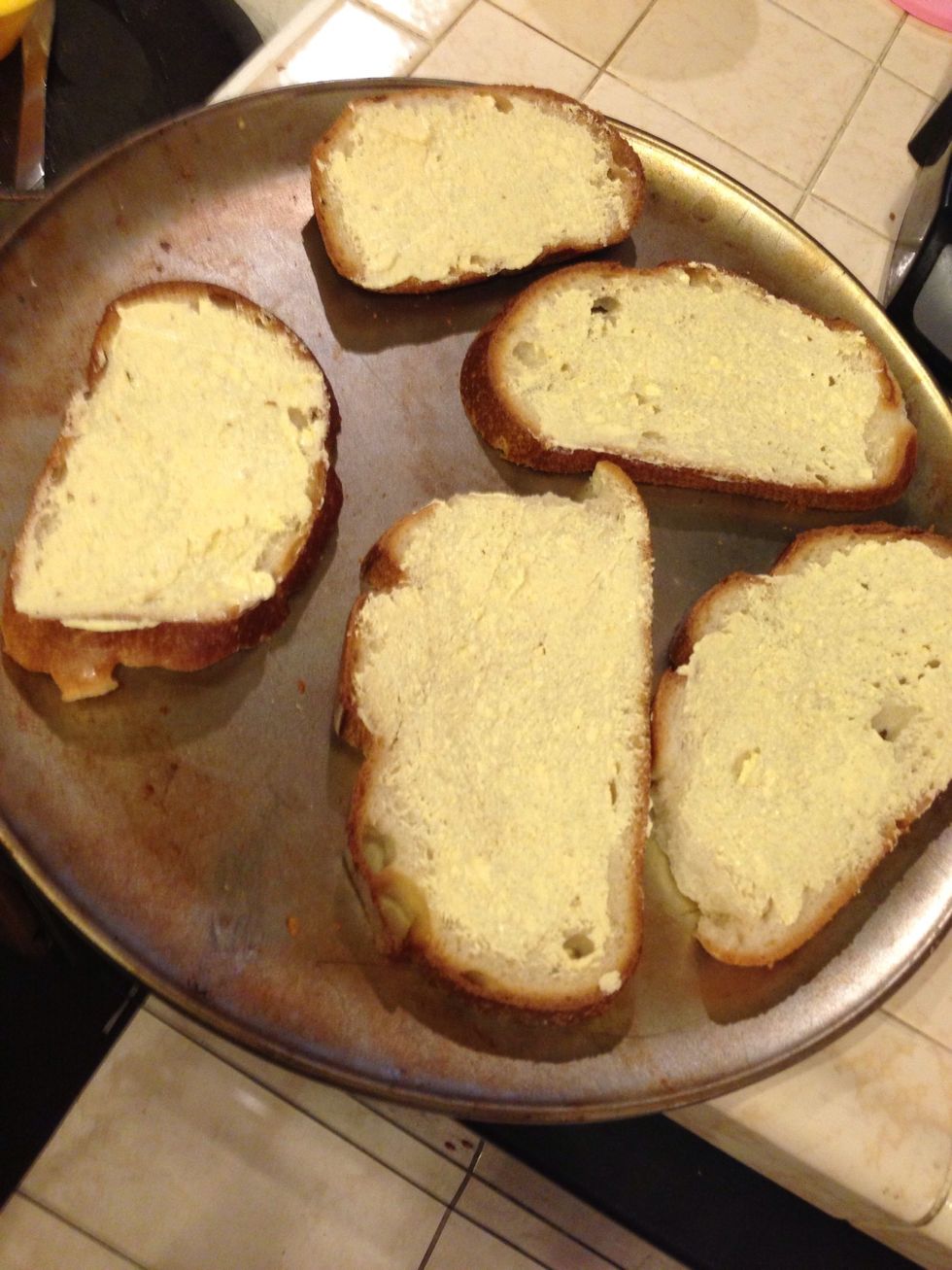 Coat bread and put on a pan and throw into the oven!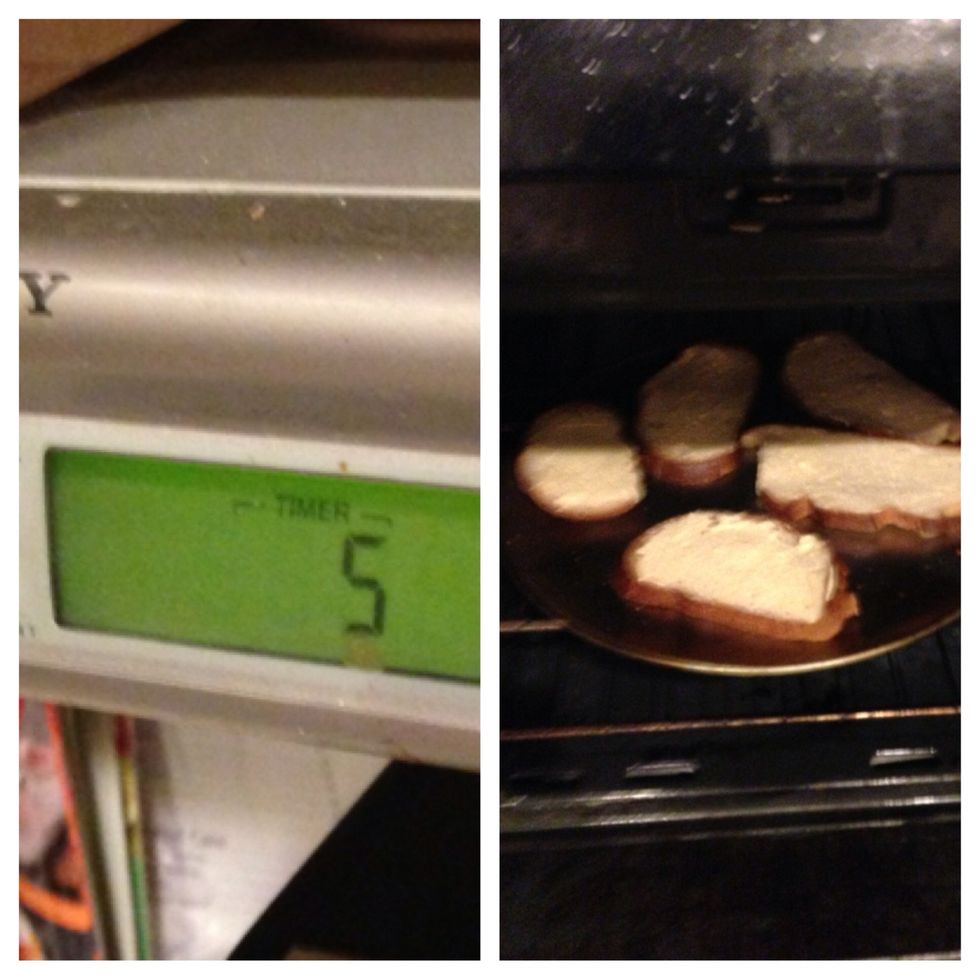 Set timer to 5 minutes! (It usually takes 7-8 minutes, but it depends on ovens!) After 5 minutes constantly check on it!
When edges have browned and butter is melted take out of oven! If you like it crunchy keep it in longer. How you see it above the sides and bottom or crunchy but the buttered part is warm and soft!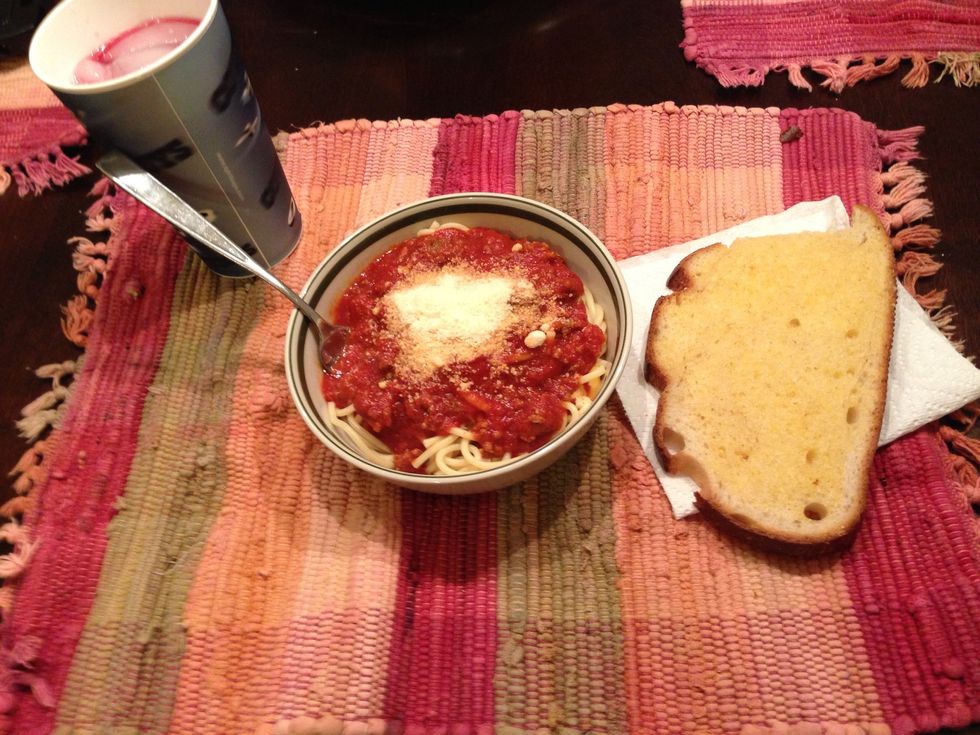 Pair with spaghetti! Voila! Enjoy ;)
Sourdough bread
Butter
Garlic Powder
Onion powder
Parmesan cheese