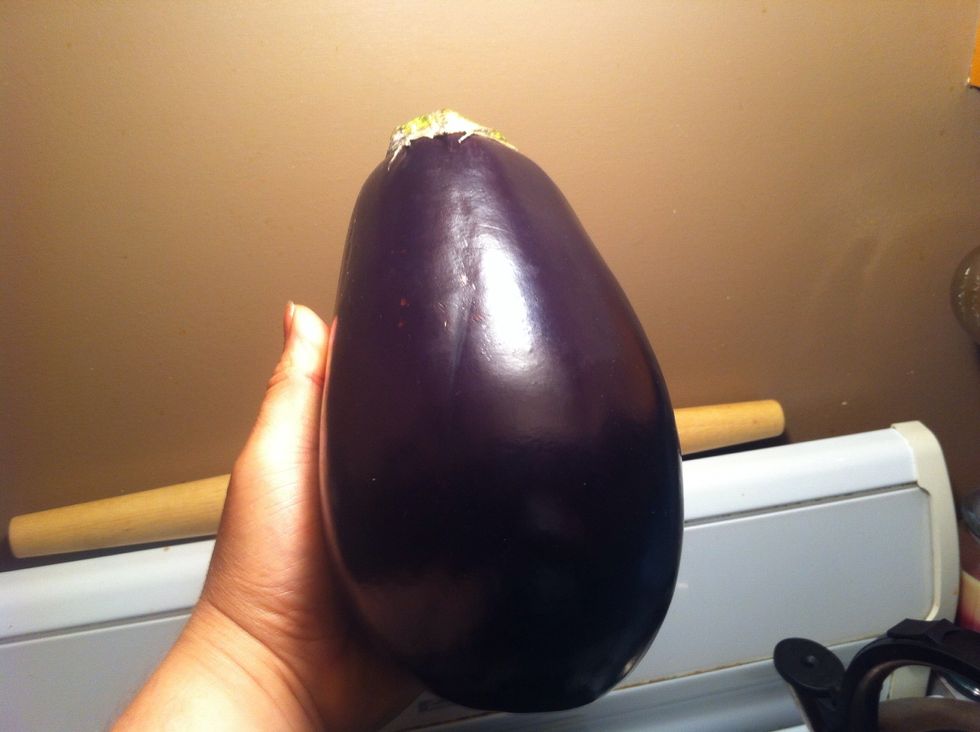 Select a nice large eggplant...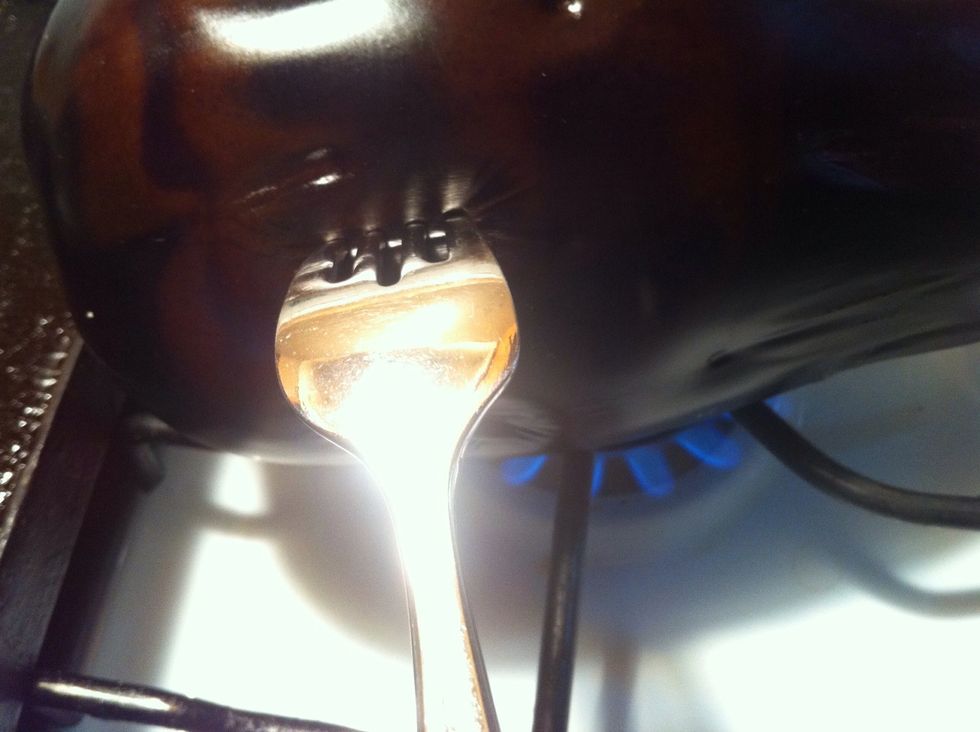 Peal off the green on top back to the egplant flesh...Cook it over a burner on you stove to roast or blacken the skin... Be sure to poke some holes in the skin so it doesn't explode on you...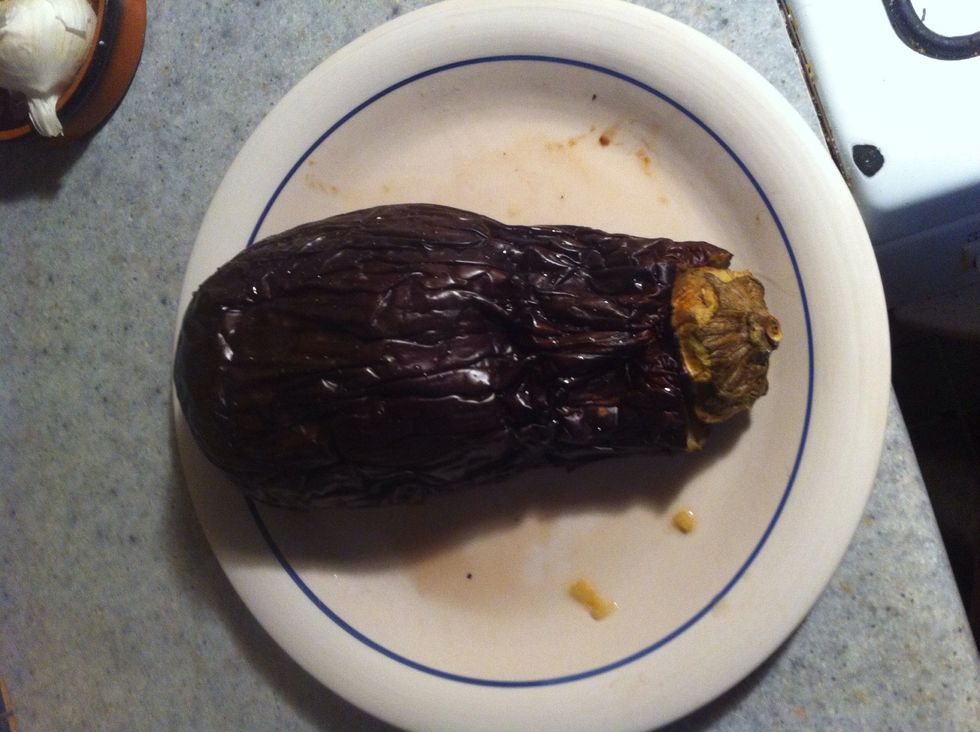 Next after skin is evenly blackened bake in oven on 300 degrees got 45 min... Let cool to room temperature...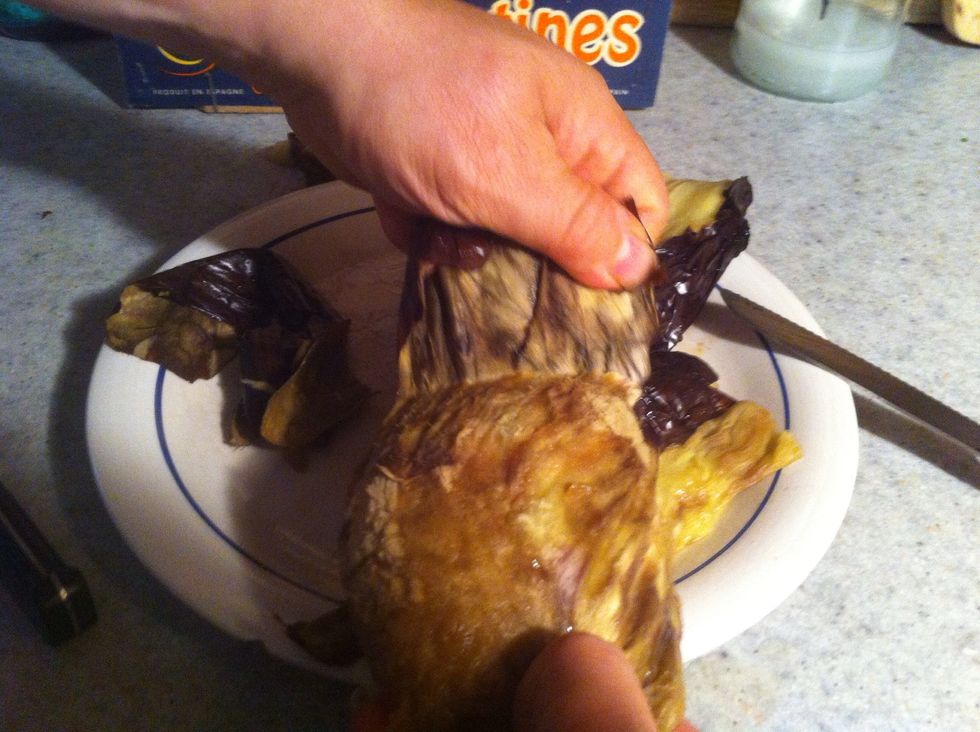 Next best to use a serrated knife and cut the top off... Then cut in half lengthwise and peel all the skin off....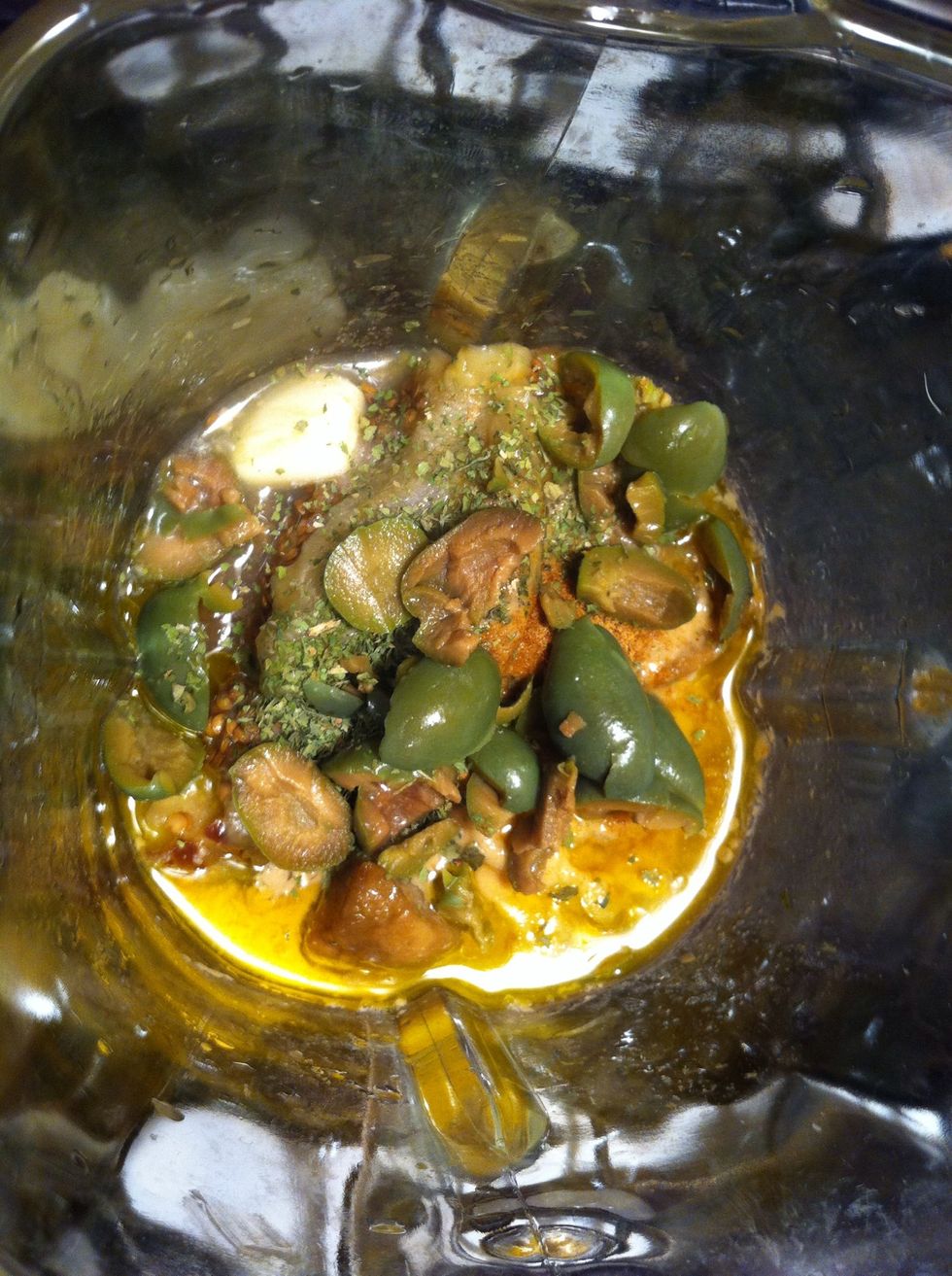 Cut eggplant into medium sized pieces and add all ingredients to blender or food processor... Blend on high until a nice consistency... Add water a little at a time to get to desired thickness...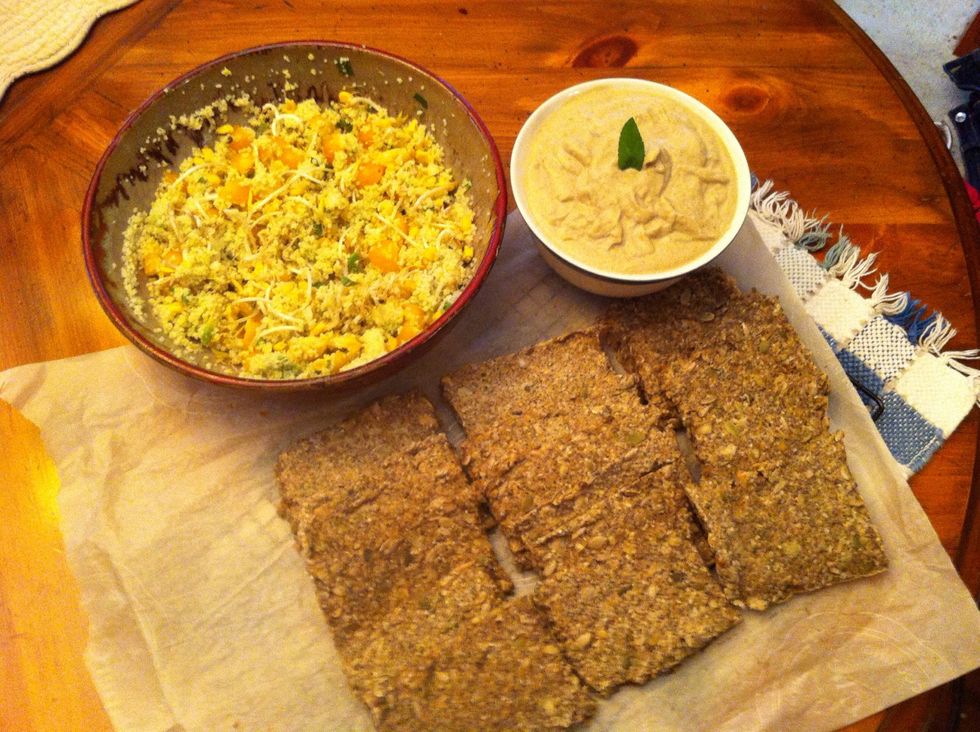 Enjoy with your selected sides or with chips as a veggie dip...This pic is with a couscous salad with lots of raw veggies and my wife's pumpkin seed, sunflower seed and chia gluten free bread. EnJoY!
Large Eggplant
1/4 cup tahini
1 to 2 garlic cloves
1 t. Cumin
1/2 t. Salt
1 T. Parley fresh or 1/2 t. Dried
1/4 cup of Calcidica olives pitted or other variet
1/4 cup lemon juice (fresh is best)
2 to 3 T. Olive oil