How to make easy french toast wild blueberry casserole
Make Easy French Toast Wild Blueberry Casserole
41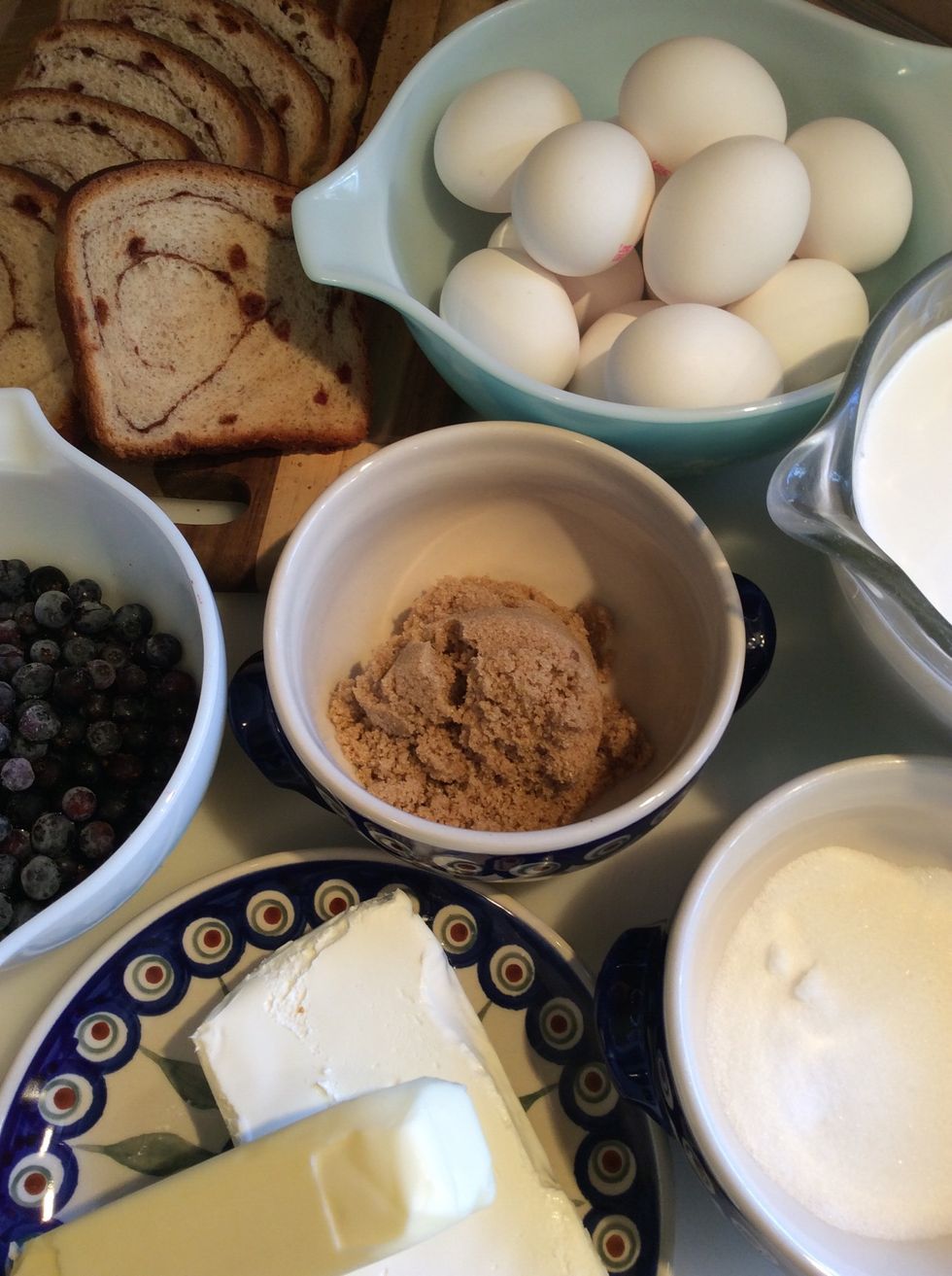 The gathered ingredients; cinnamon bread, eggs, half and half, sugar, brown sugar, cream cheese, butter and wild blueberries.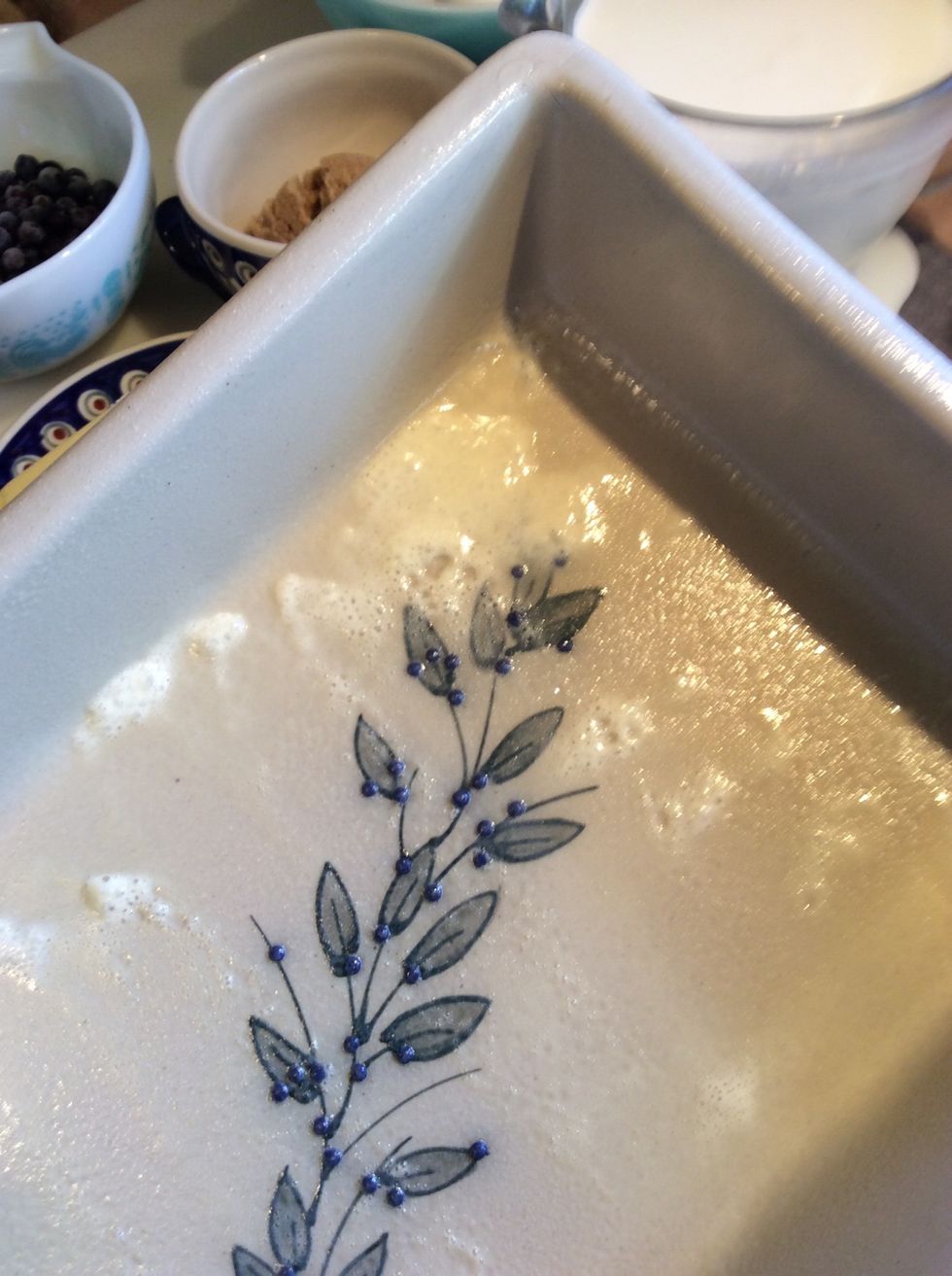 Spay baking pan with baking release spray. This pan is an extra large lasagna pan from Salmon Falls Pottery, New Hampshire. A 9x13 baking pan will be fine.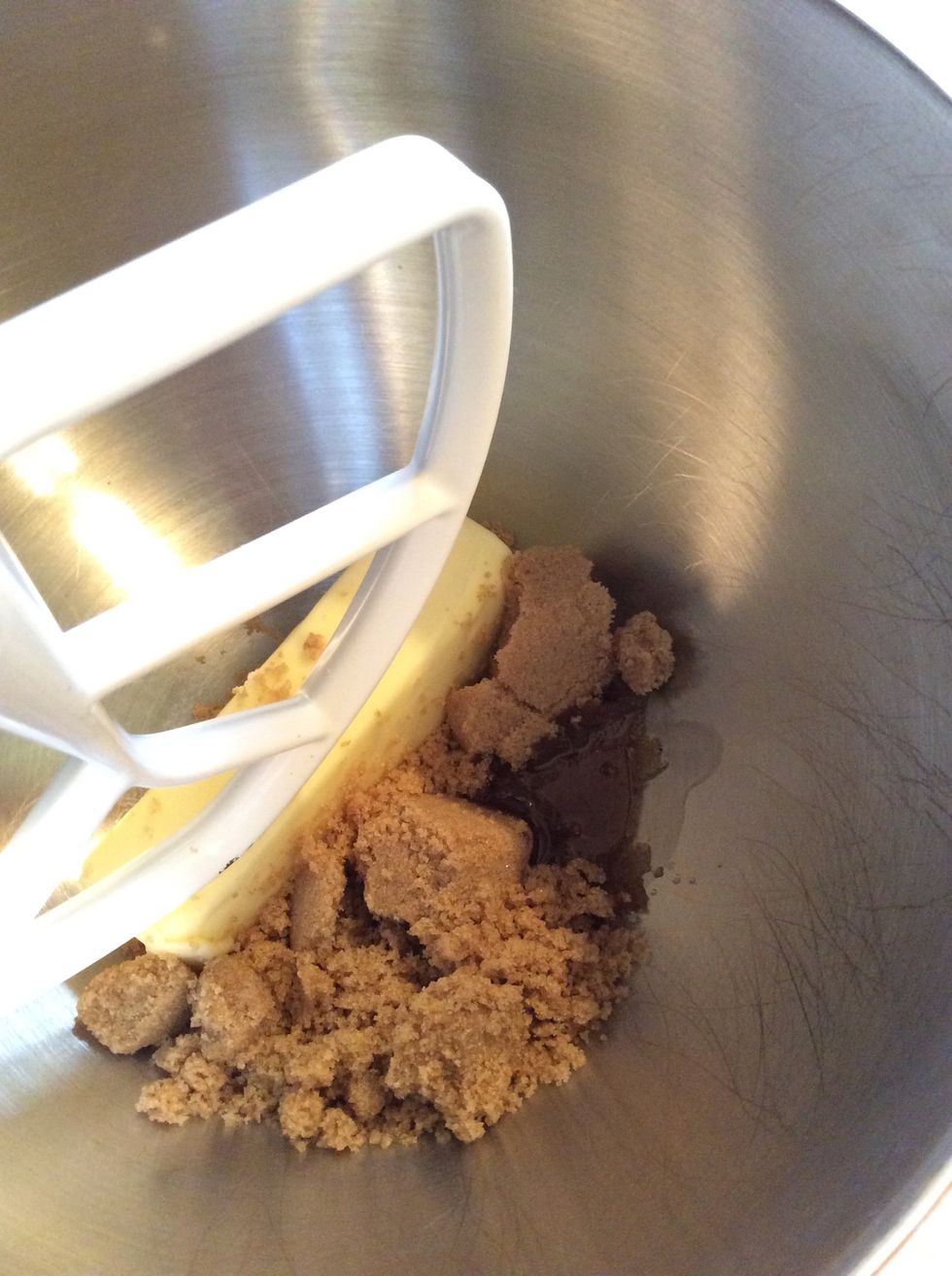 In the mixing bowl, 1 stick butter, 1/2 cup brown sugar and 1 tsp vanilla extract.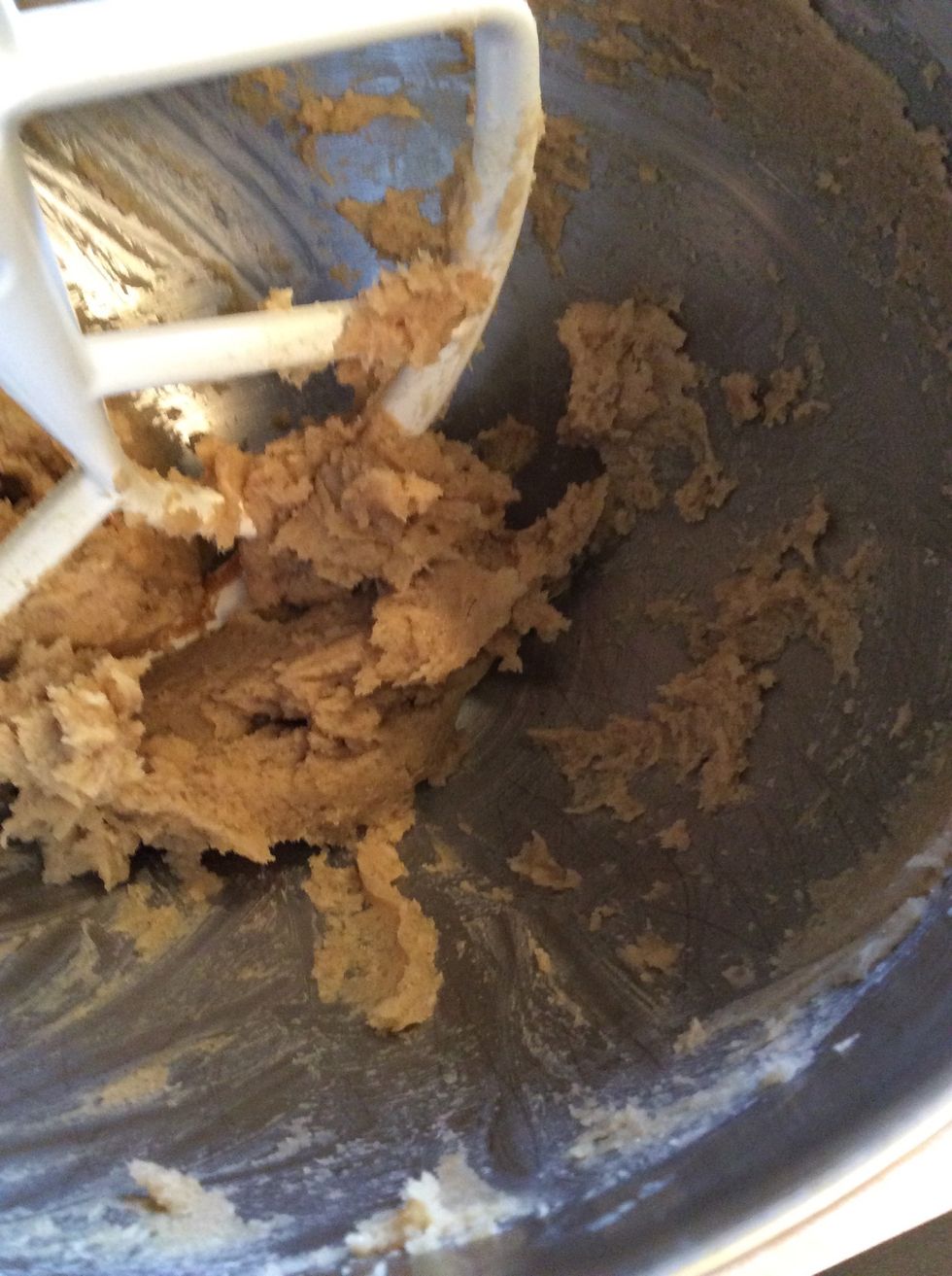 Blend until creamy and no butter lumps are visible.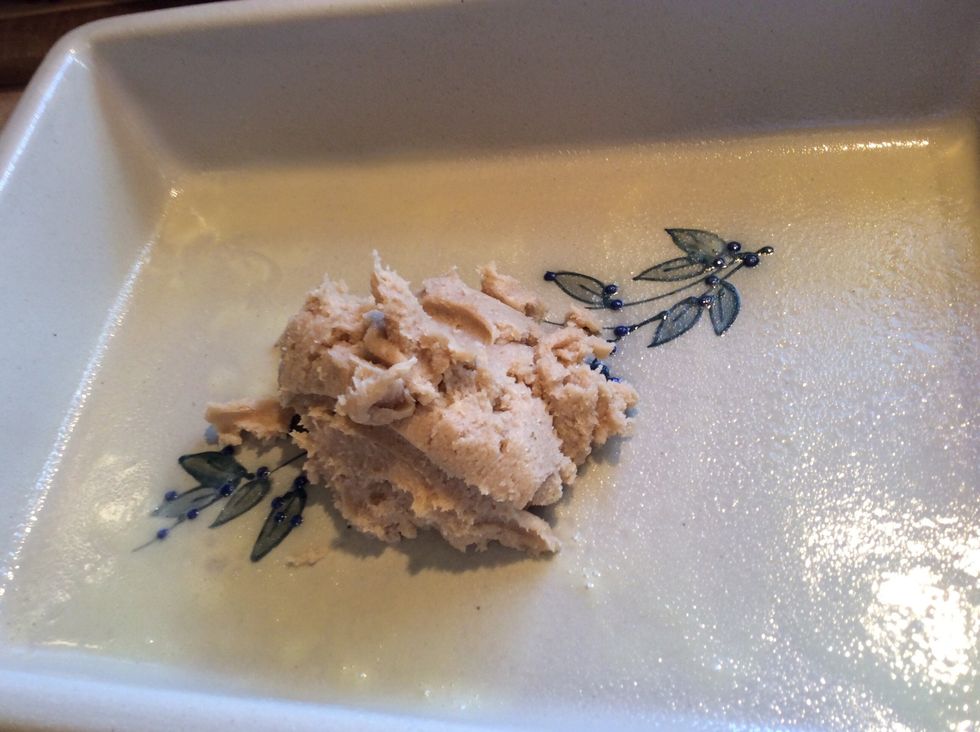 Place the butter & brown sugar mixture in your casserole dish.
Spread the sugar mixture evenly across the bottom of the casserole dish.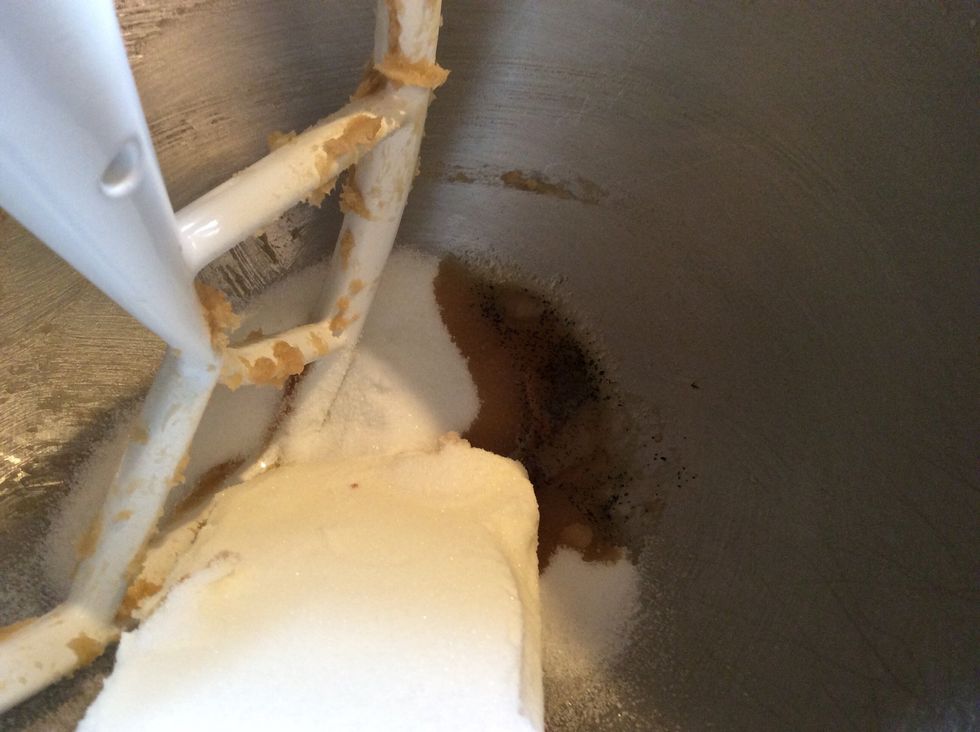 For the cream cheese filling, in the mixing bowl; 1- 8 ounce block of cream cheese, 1/2 cup sugar and 1 tsp vanilla extract.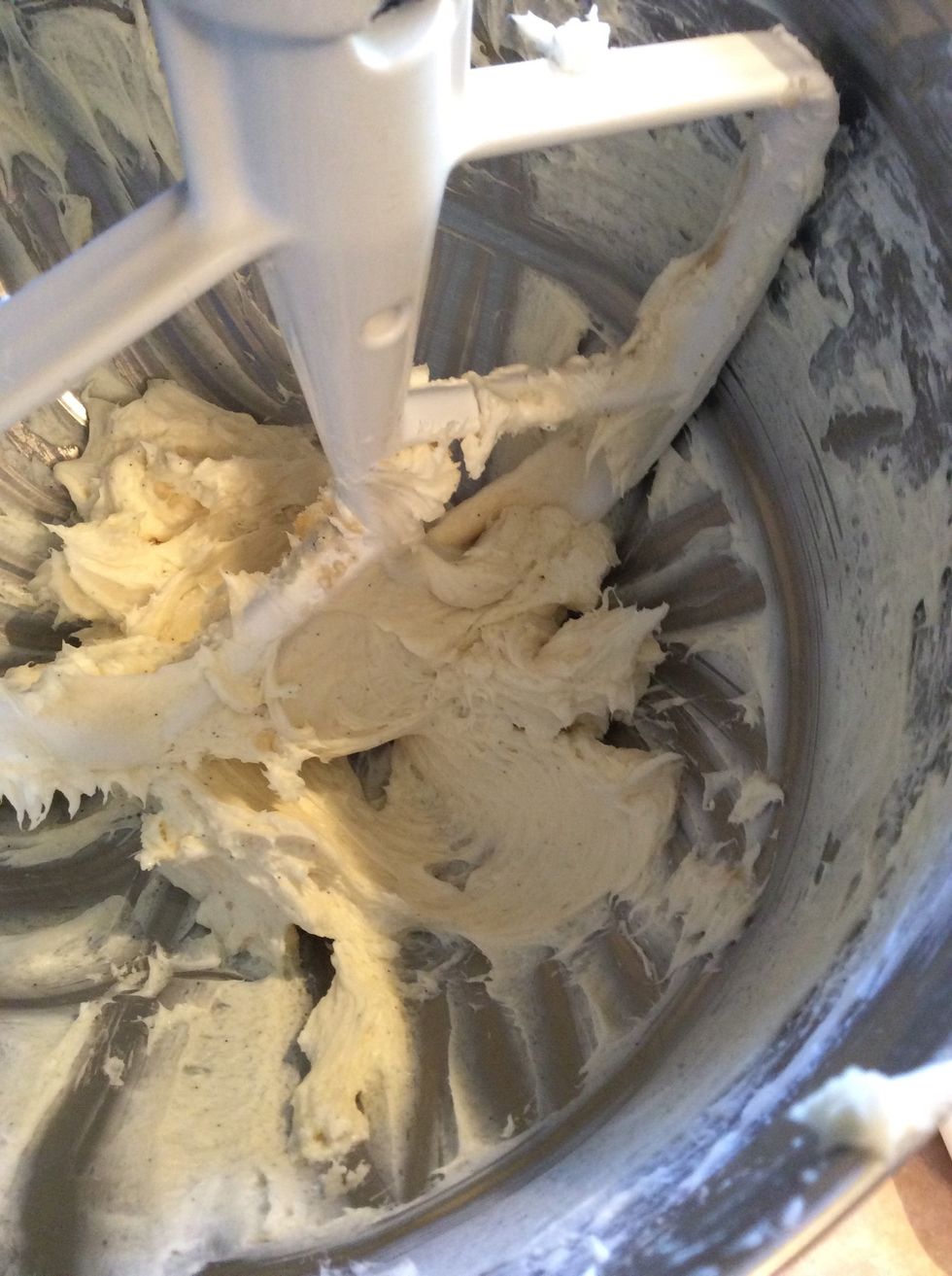 Cream until smooth and creamy and set aside.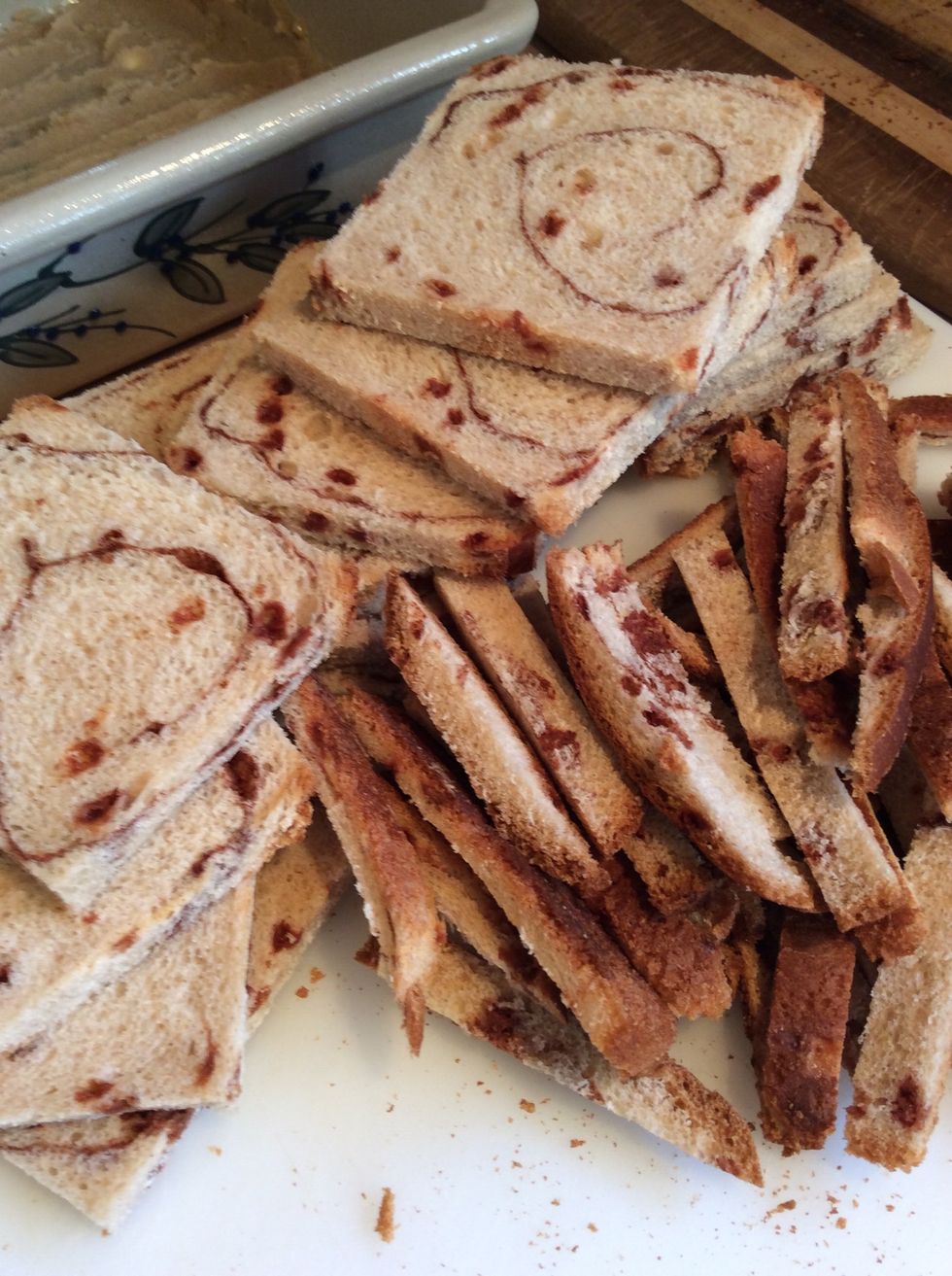 Prepare the bread; remove the crust ( it's not necessary, but my son likes the crust removed.) Here in the cold northeast, the trimmed crusts turn into bird food.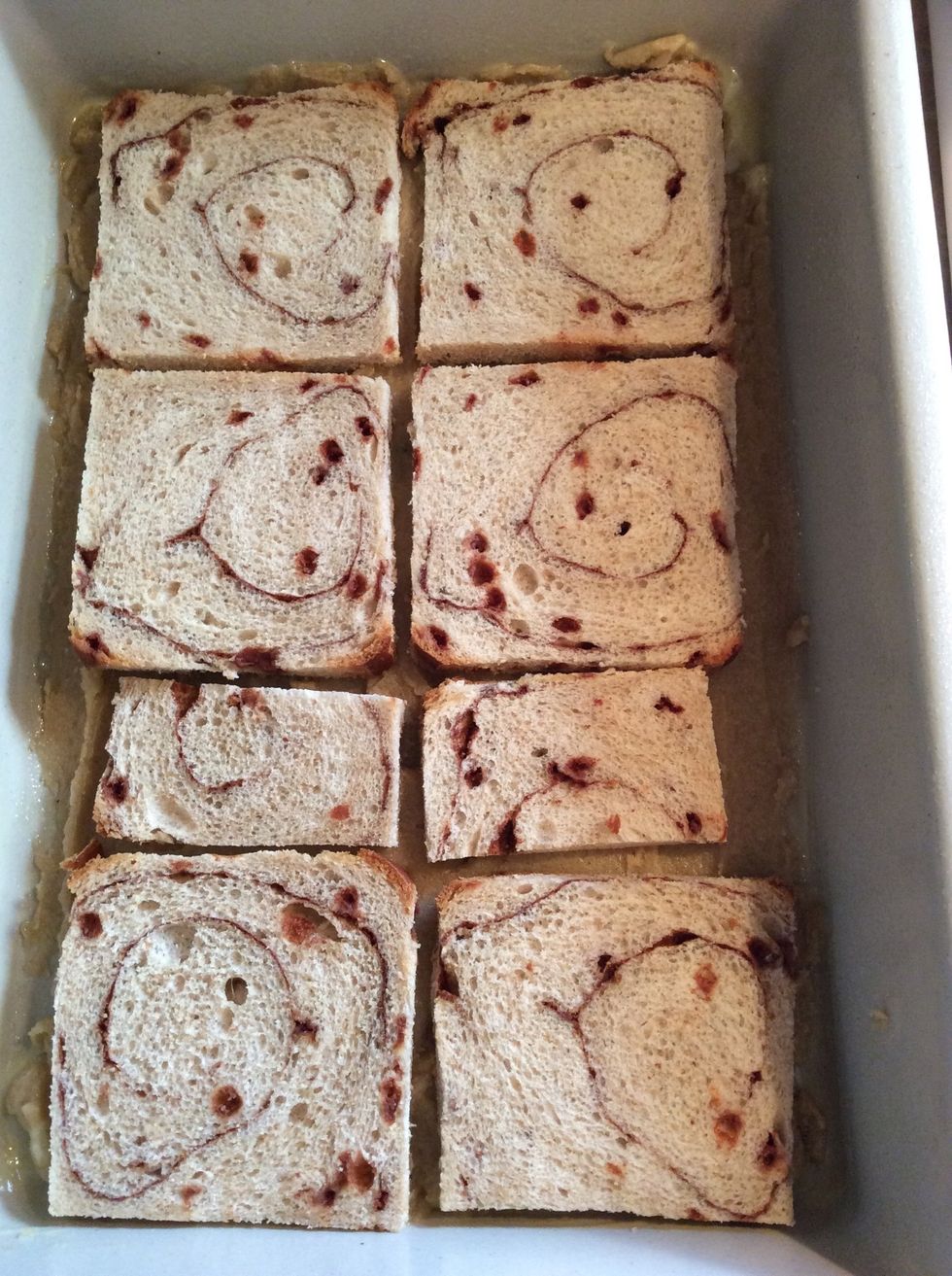 Fill the casserole dish with the trimmed cinnamon bread.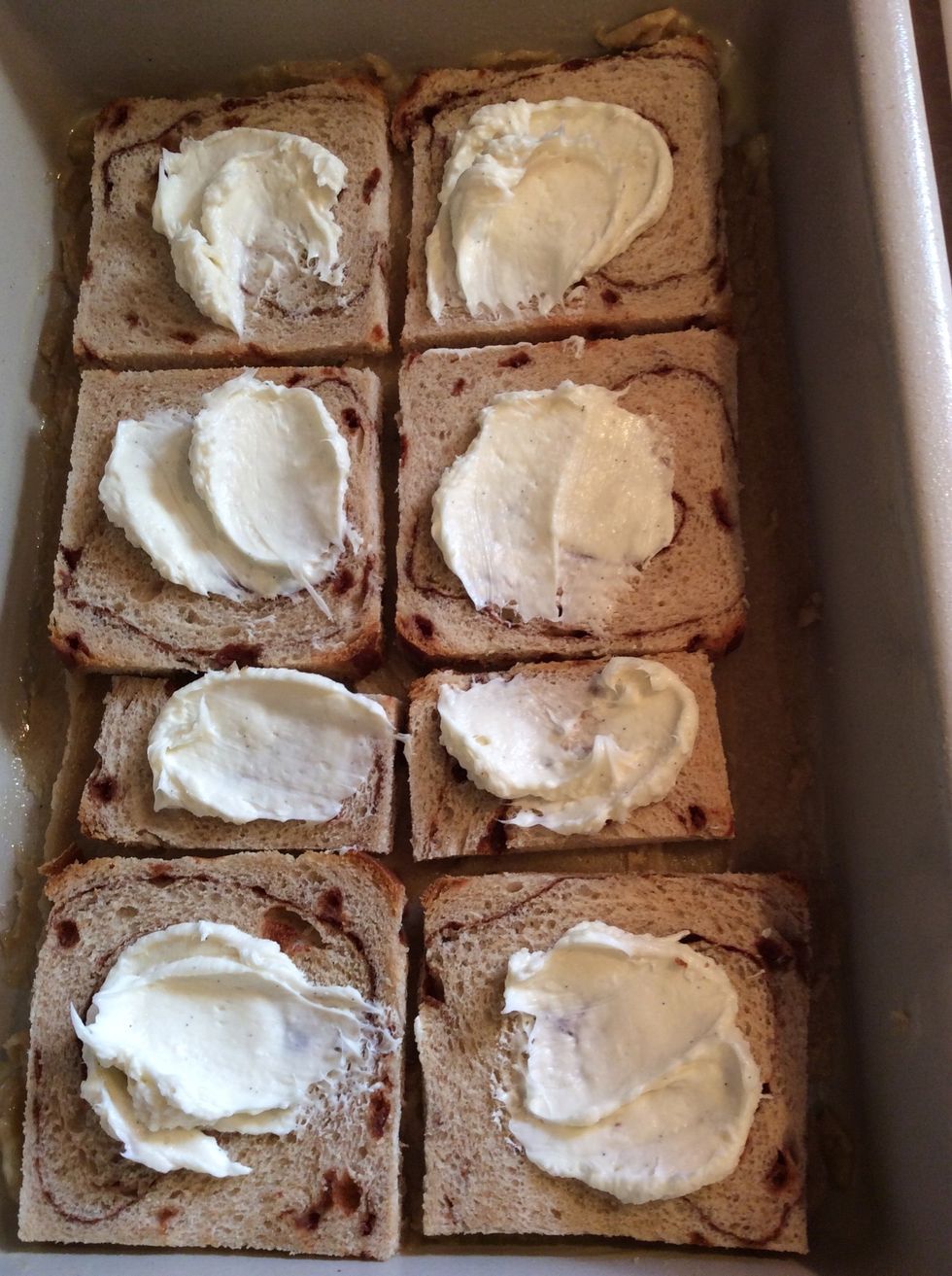 Spread half the amount of the cream cheese on the first layer of the cinnamon swirl bread.
Sprinkle 1/2 cup of the frozen wild blueberries on top of the cram cheese mixture. Repeat the whole layer again.
I used frozen blueberries that I picked over the summer and had in the freezer. You can add your favorite fruit here or nothing at all.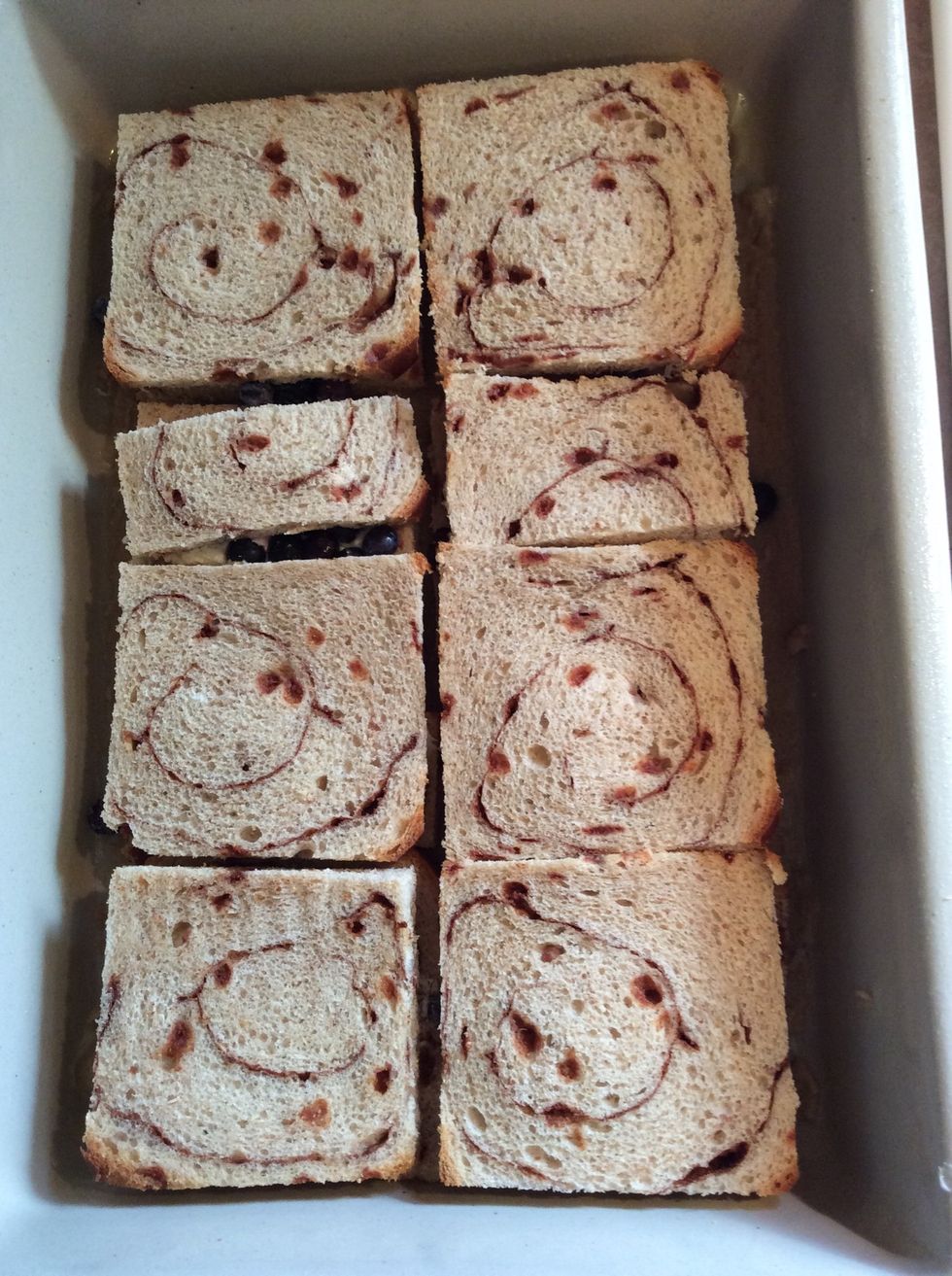 Cover the first layer of bread with the second layer of cinnamon swirl bread.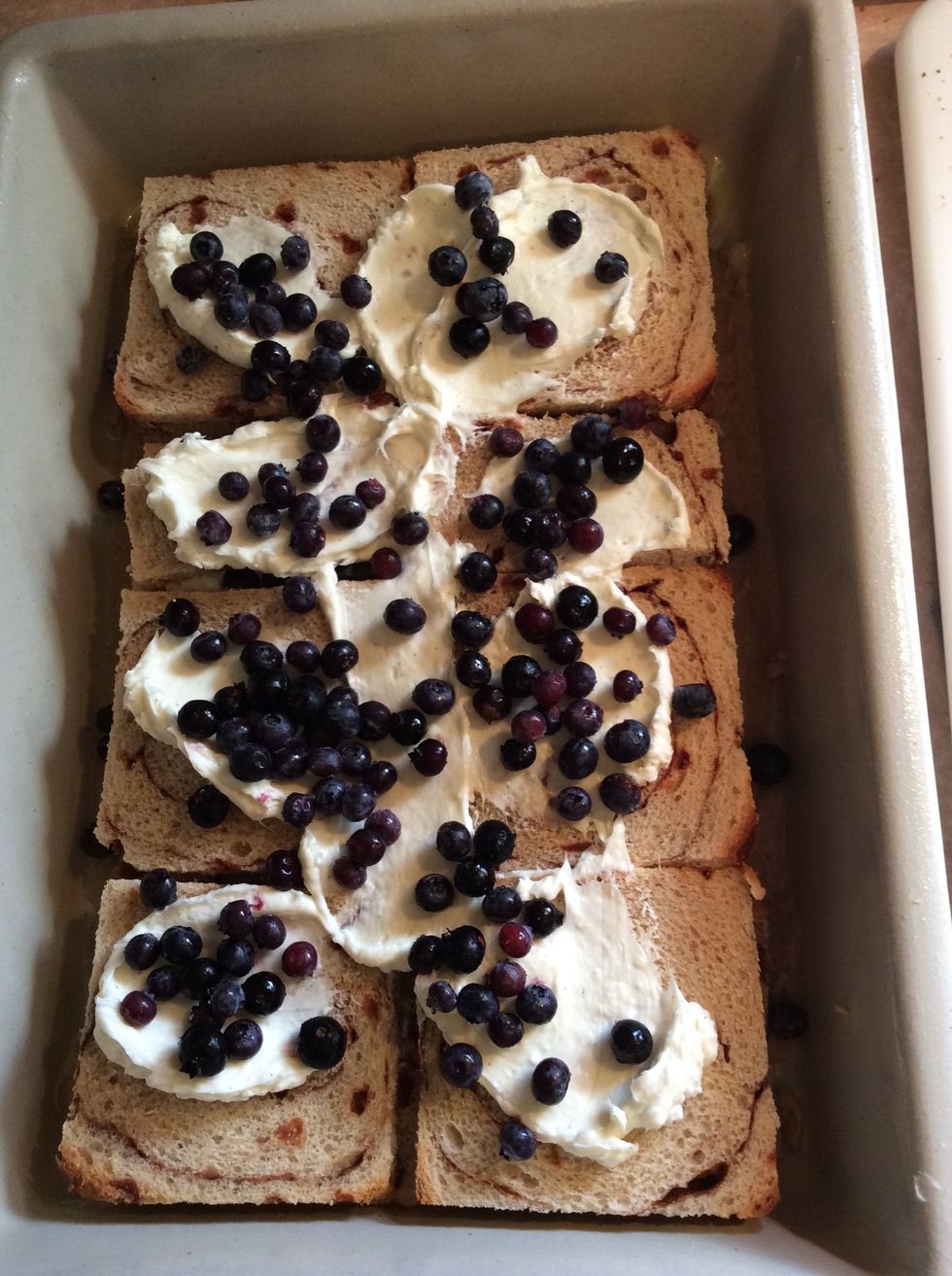 Top with the other half of the cream cheese mixture and then top with the remaining blueberries.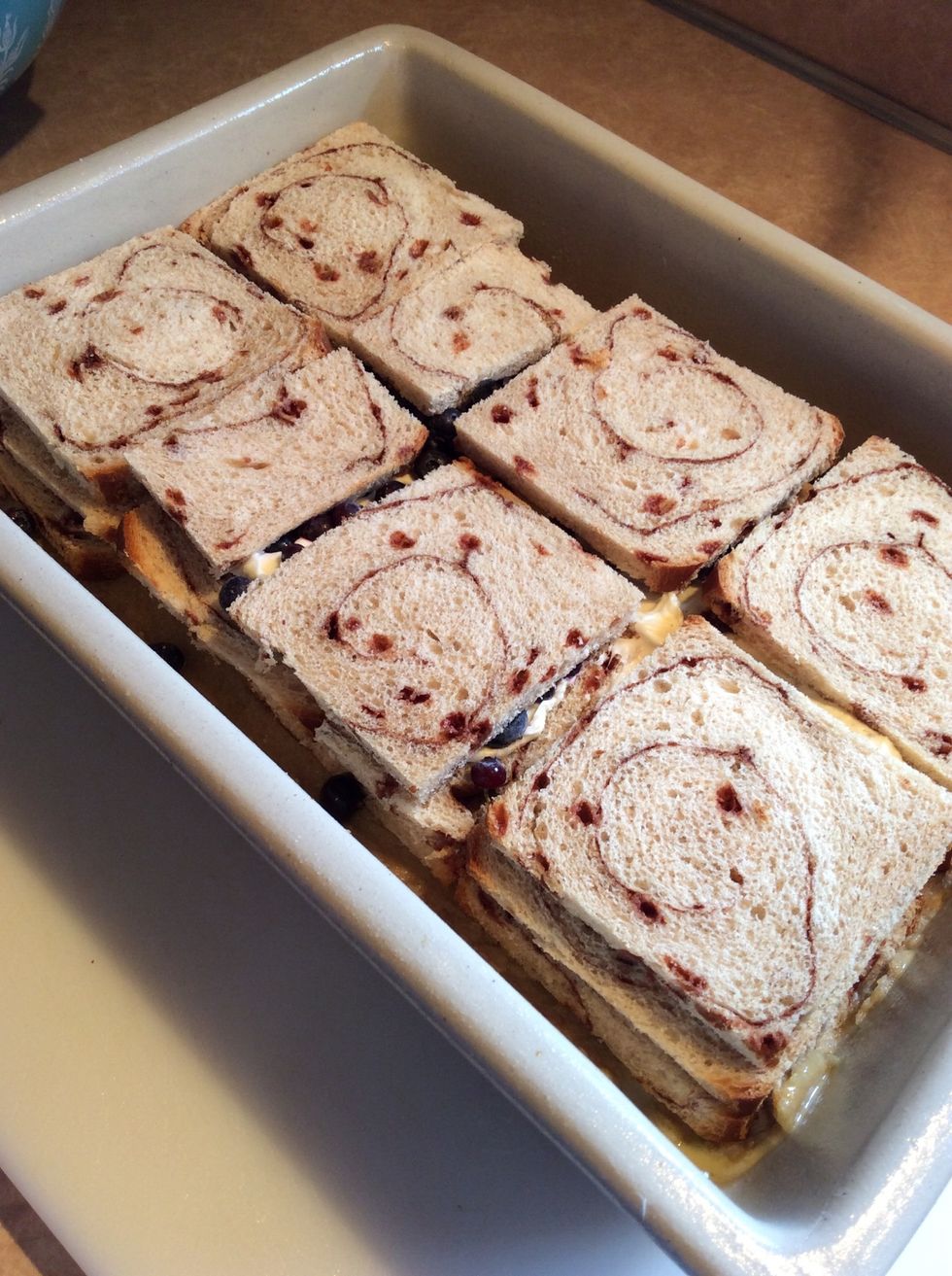 Top with the the remaining cinnamon bread. In this large pan, I was able to make three layers of bread and two layers of filling.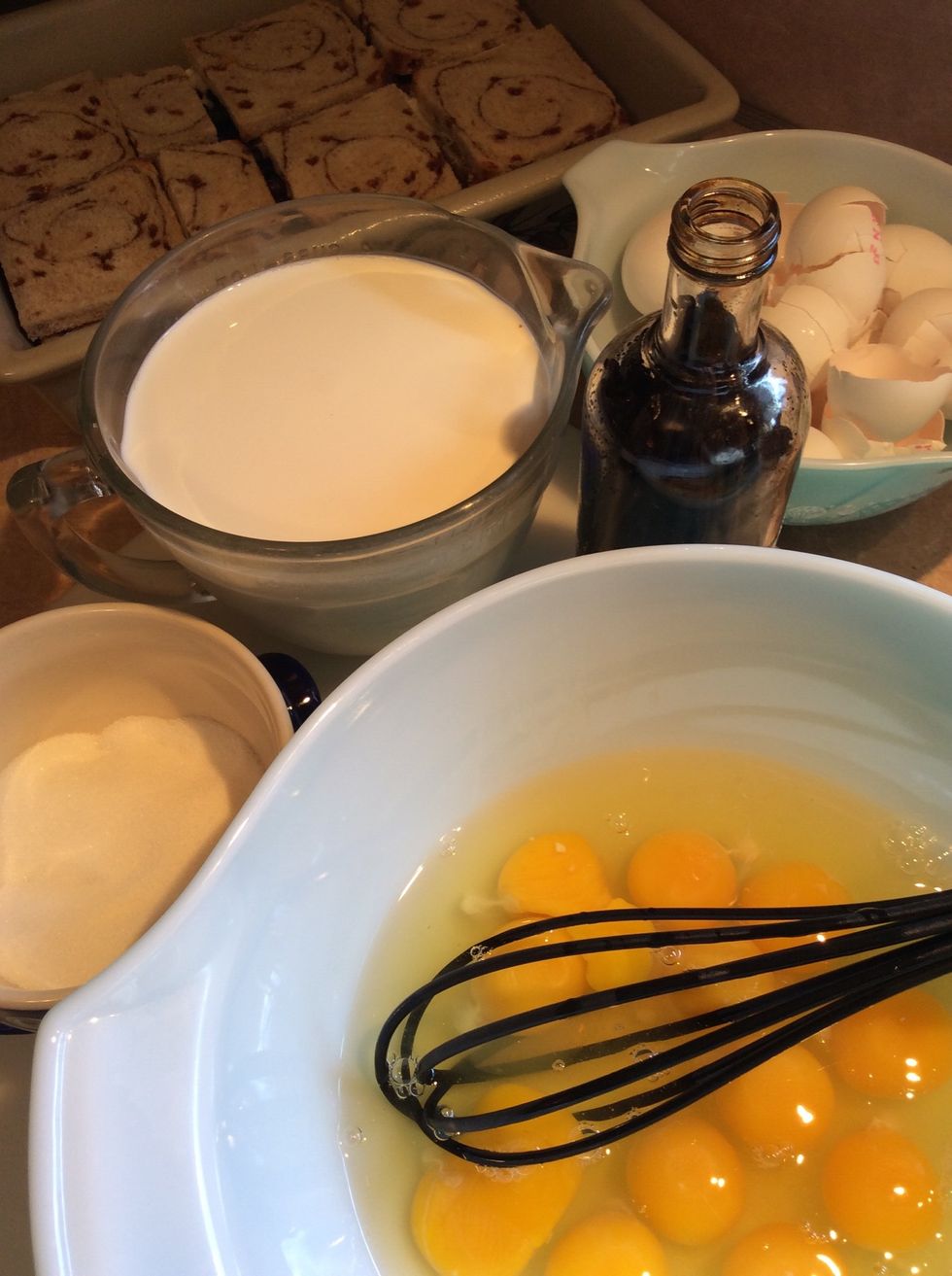 Prepare the egg custard. In a large mixing bowl; 8 eggs, 1/2 cup sugar, 3 1/2 cups half and half and 1 tsp vanilla extract.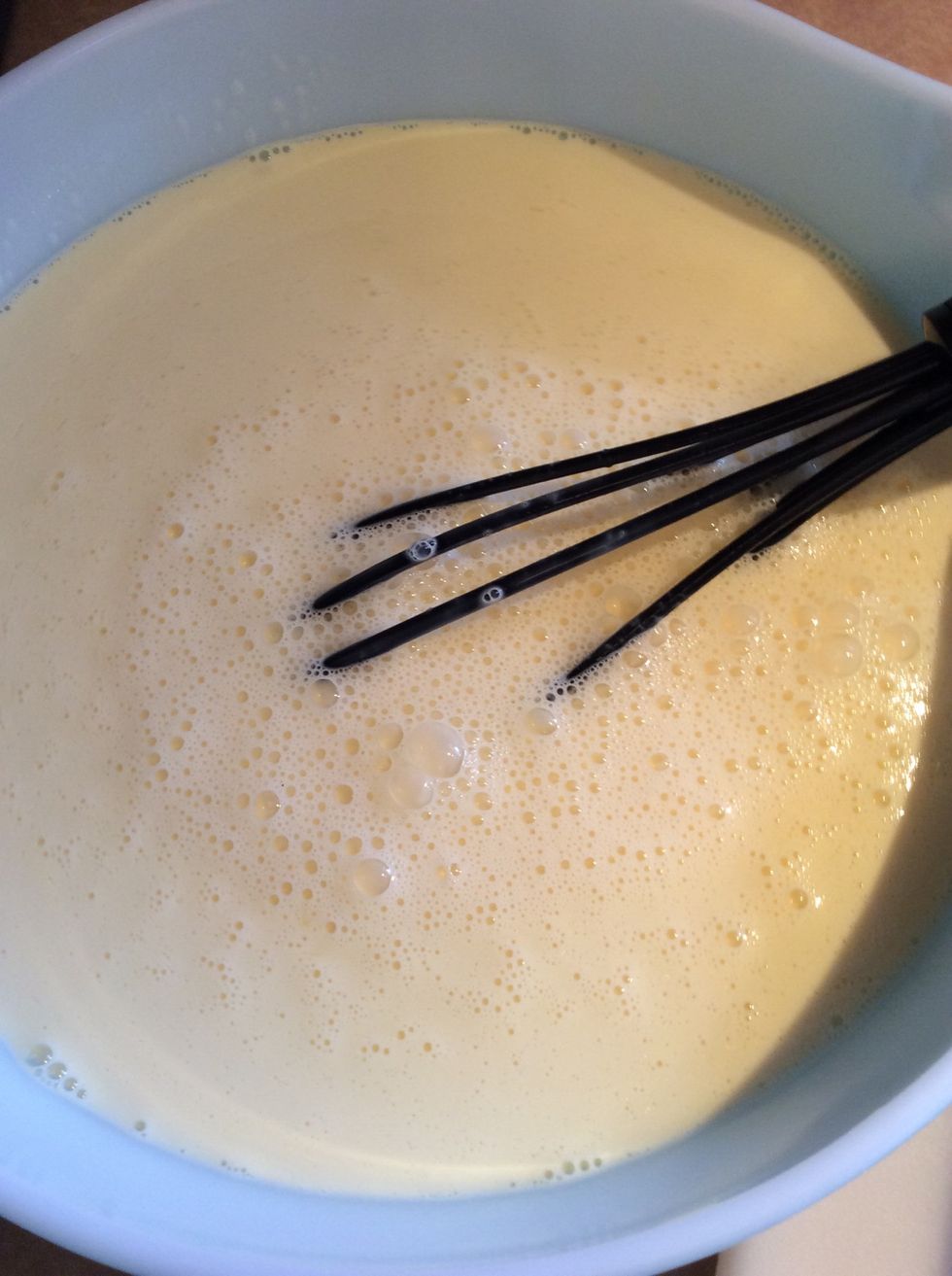 Whisk all together.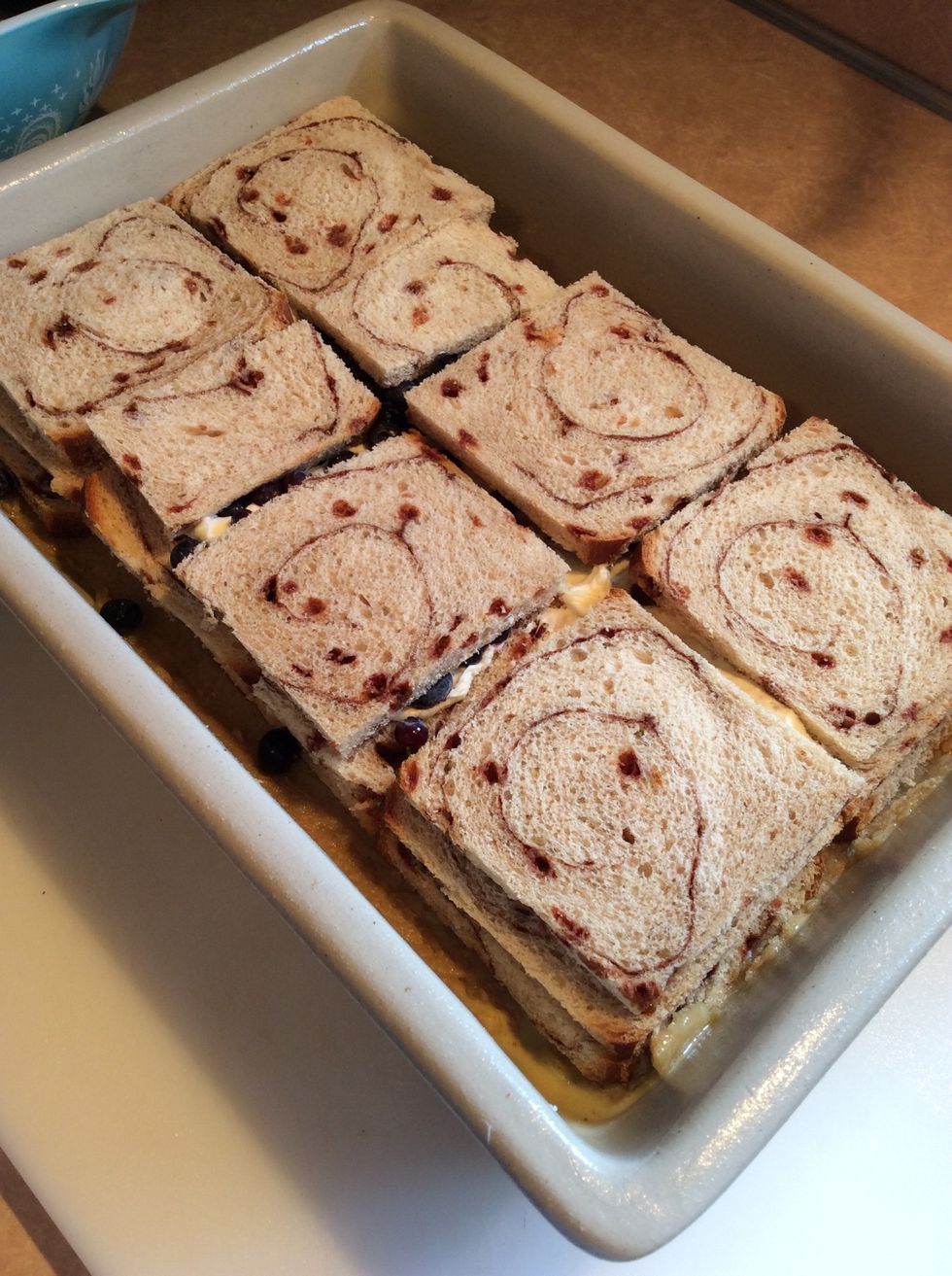 Pan is ready for the egg custard.
Pour egg custard over the bread ...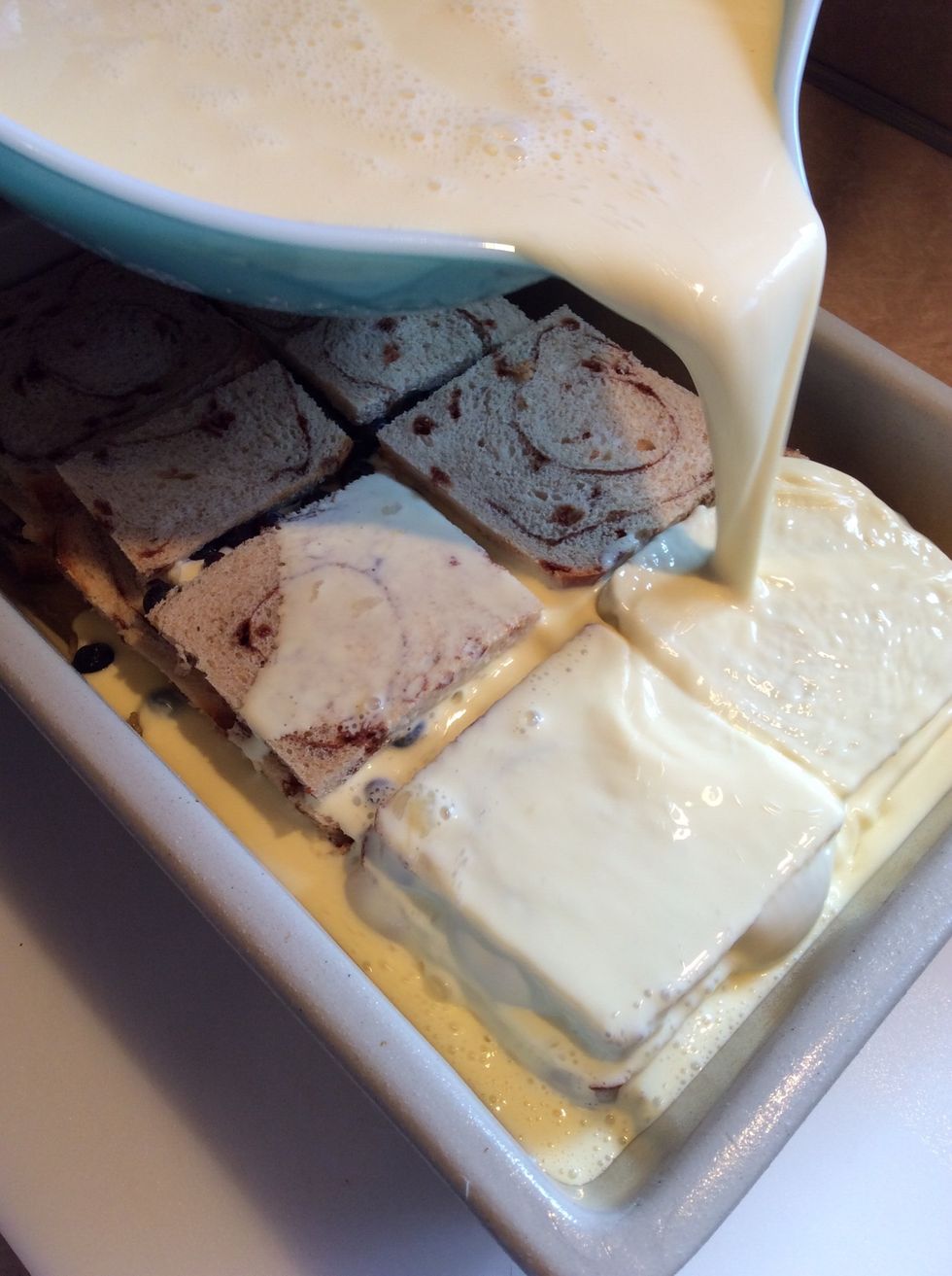 Soak it down ...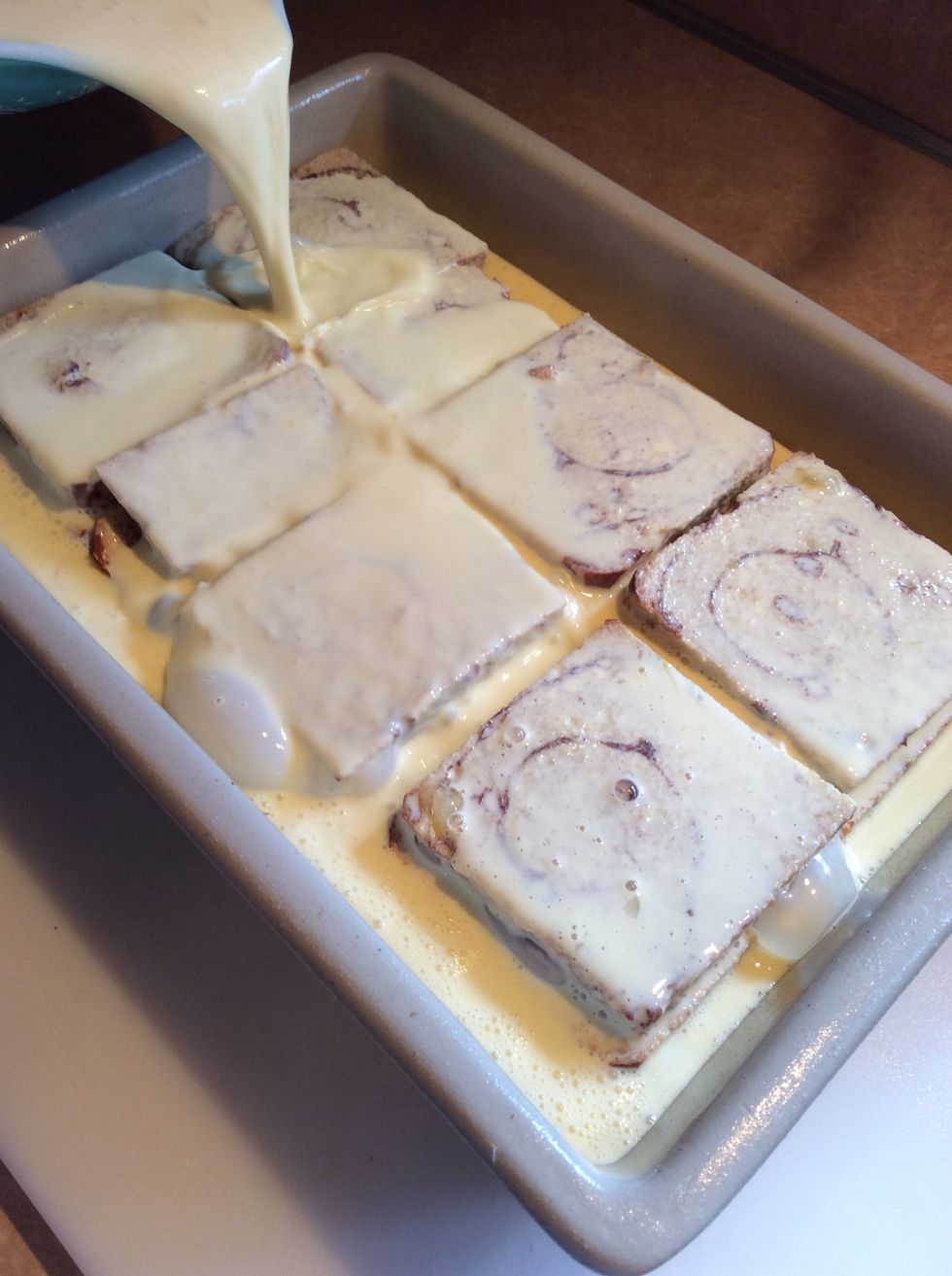 Completely cover everything in the casserole dish.
You can use the remaining bread, cut and trimmed to fill empty spaces along the sides. Reserve any remaining custard and refrigerate until tomorrow.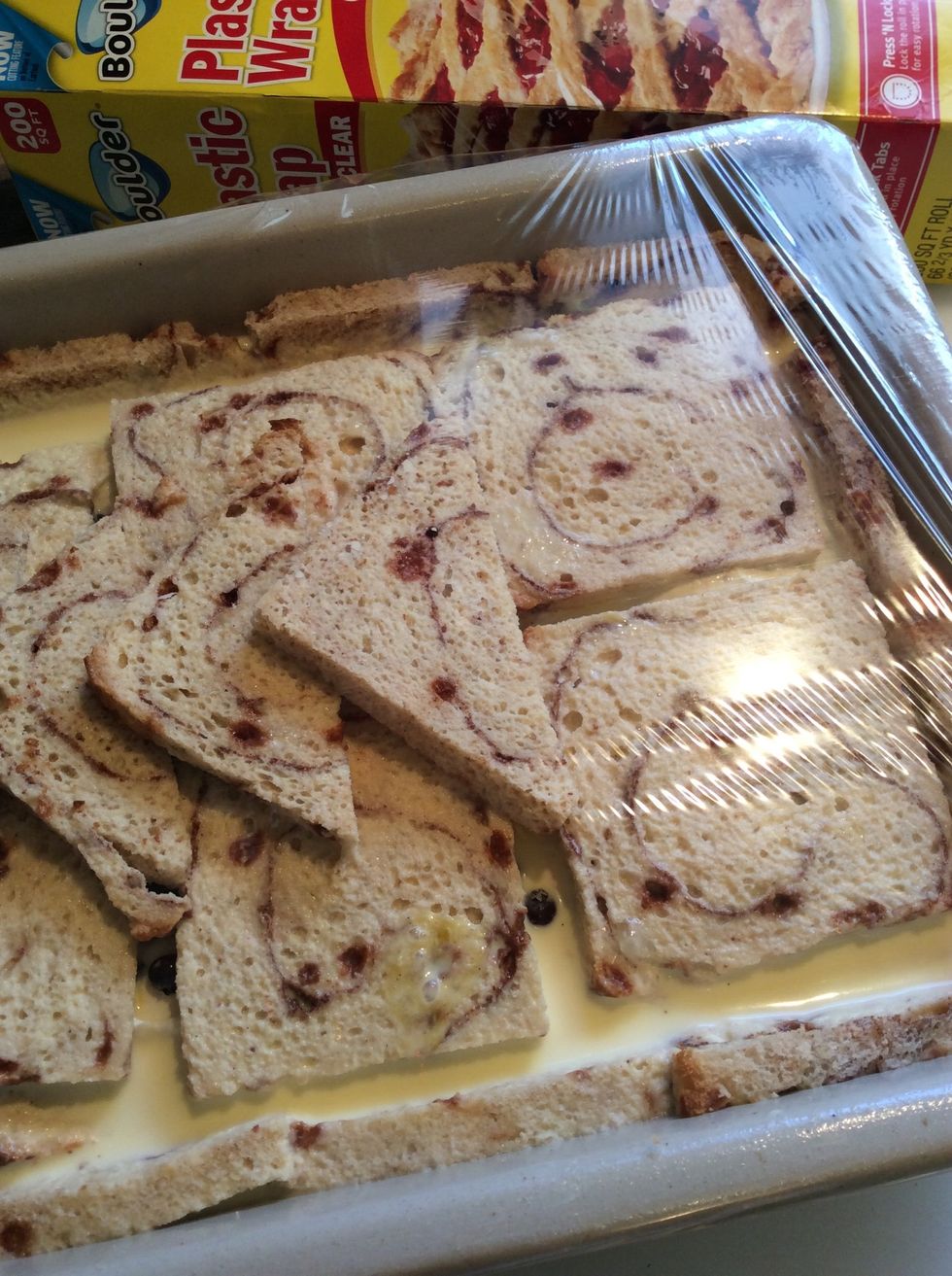 Wrap with plastic wrap and refrigerate overnight. This time, allows the bread to soak up all the custard.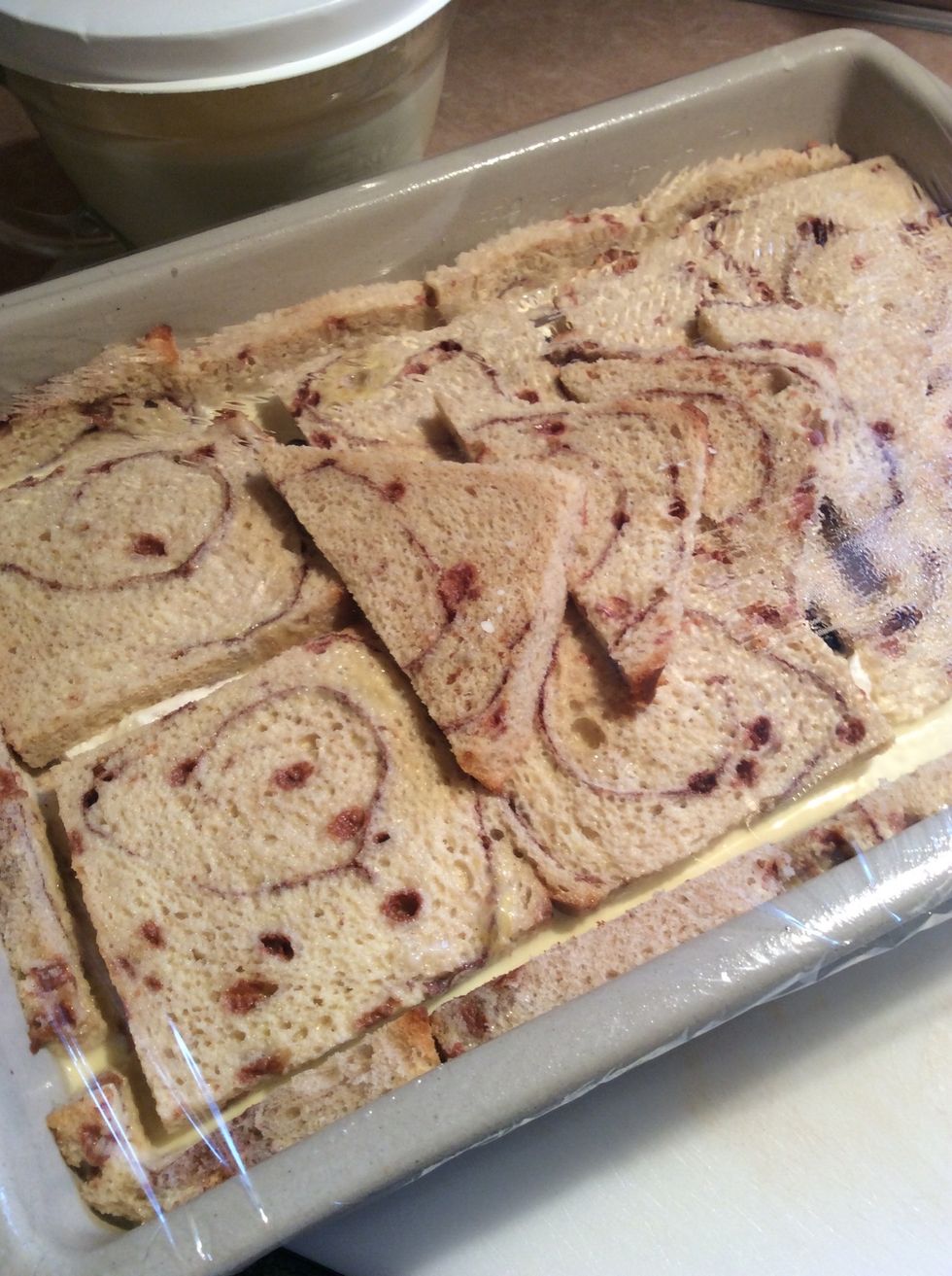 Bring out of the refrigerator an hour prior to baking.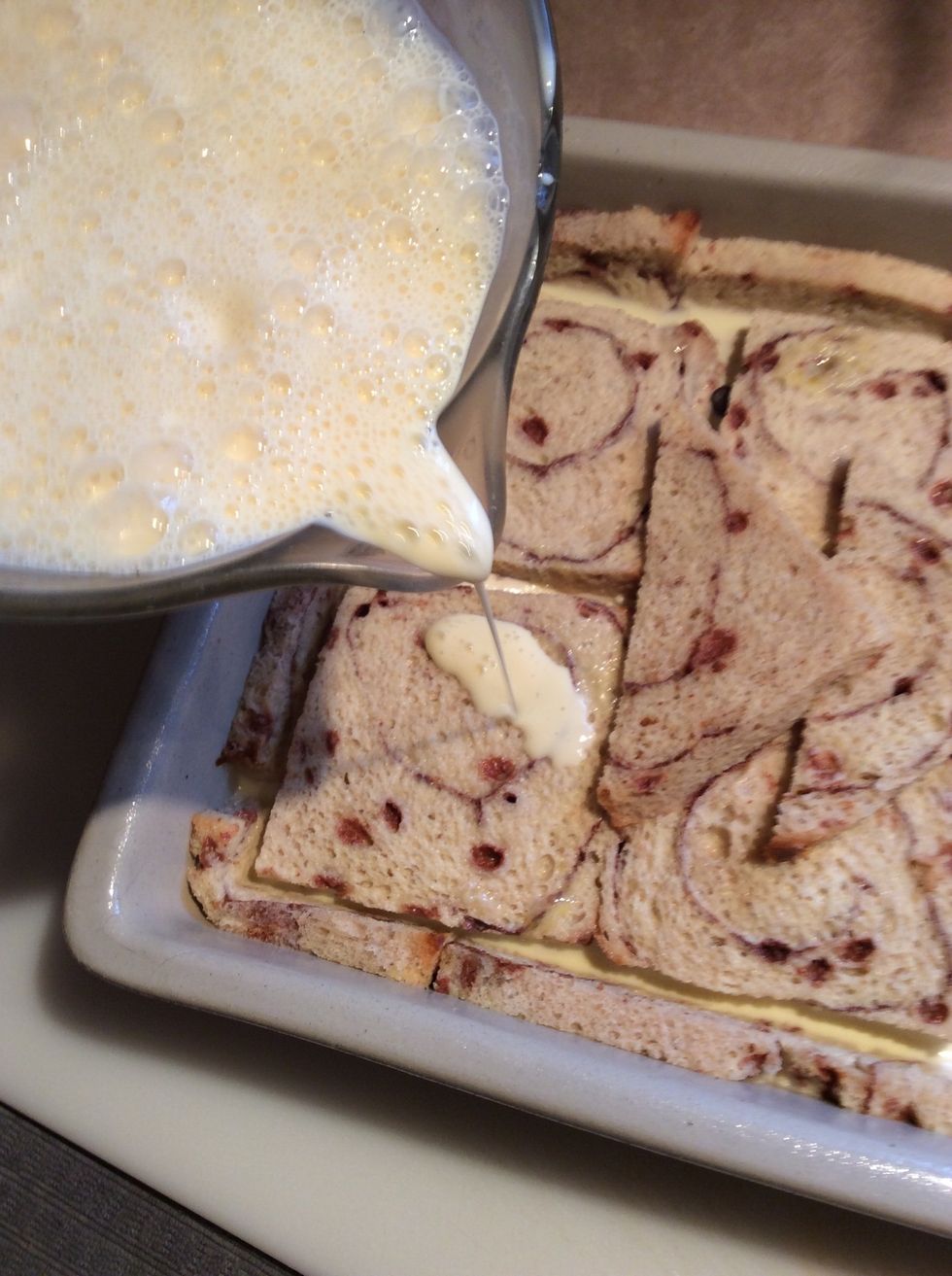 Pour some of the remaining custard over the top to saturate the bread. If there is some custard leftover; you can refrigerate for a later date or bake off in custard cups for a tasty treat.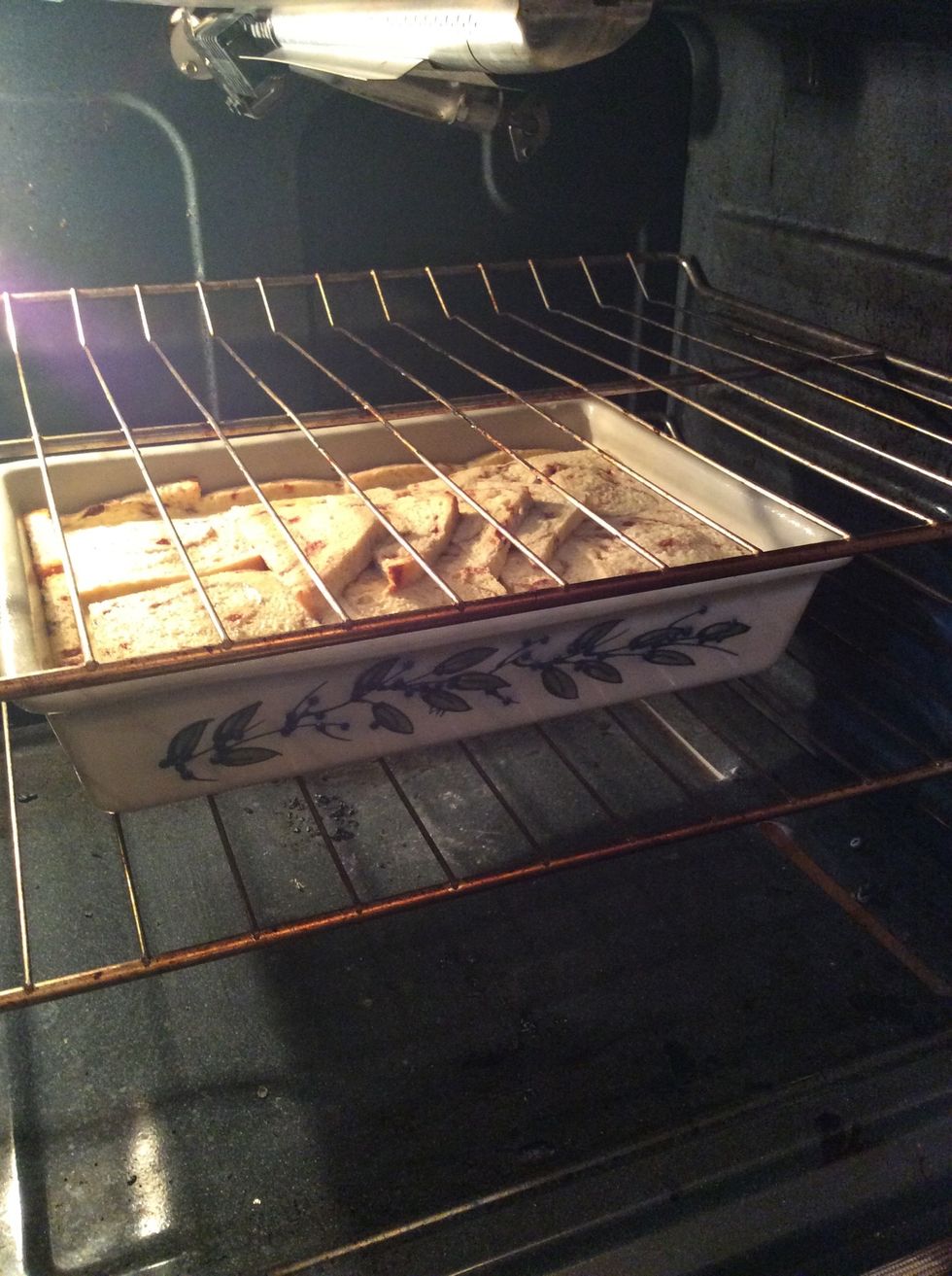 Bake @ 350f for 45min to an hour.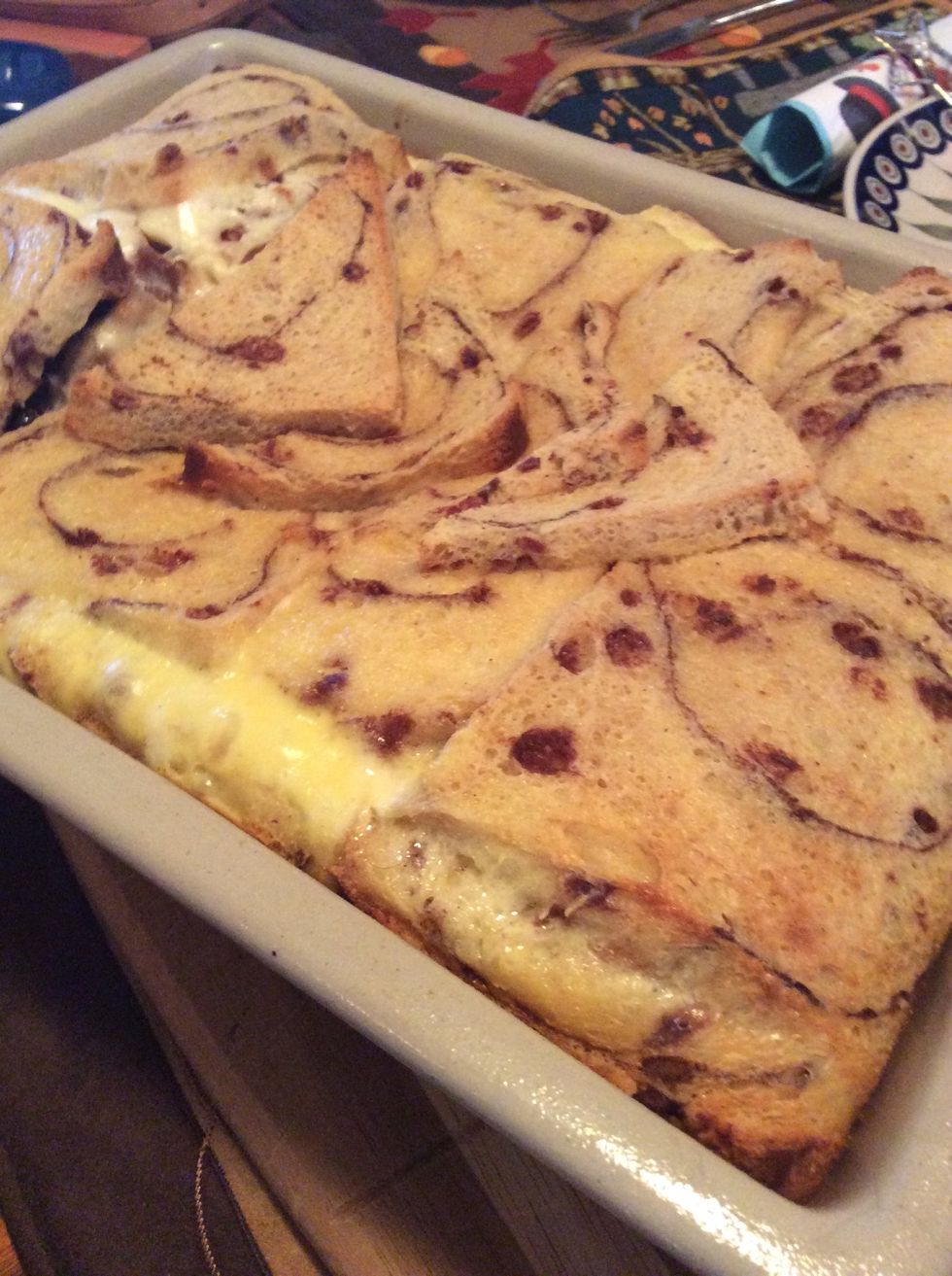 This casserole puffs up when baked. Give about 15 minutes to rest and settle. Check for doneness by inserting a knife in the center of casserole, if it come out clean, it is finished.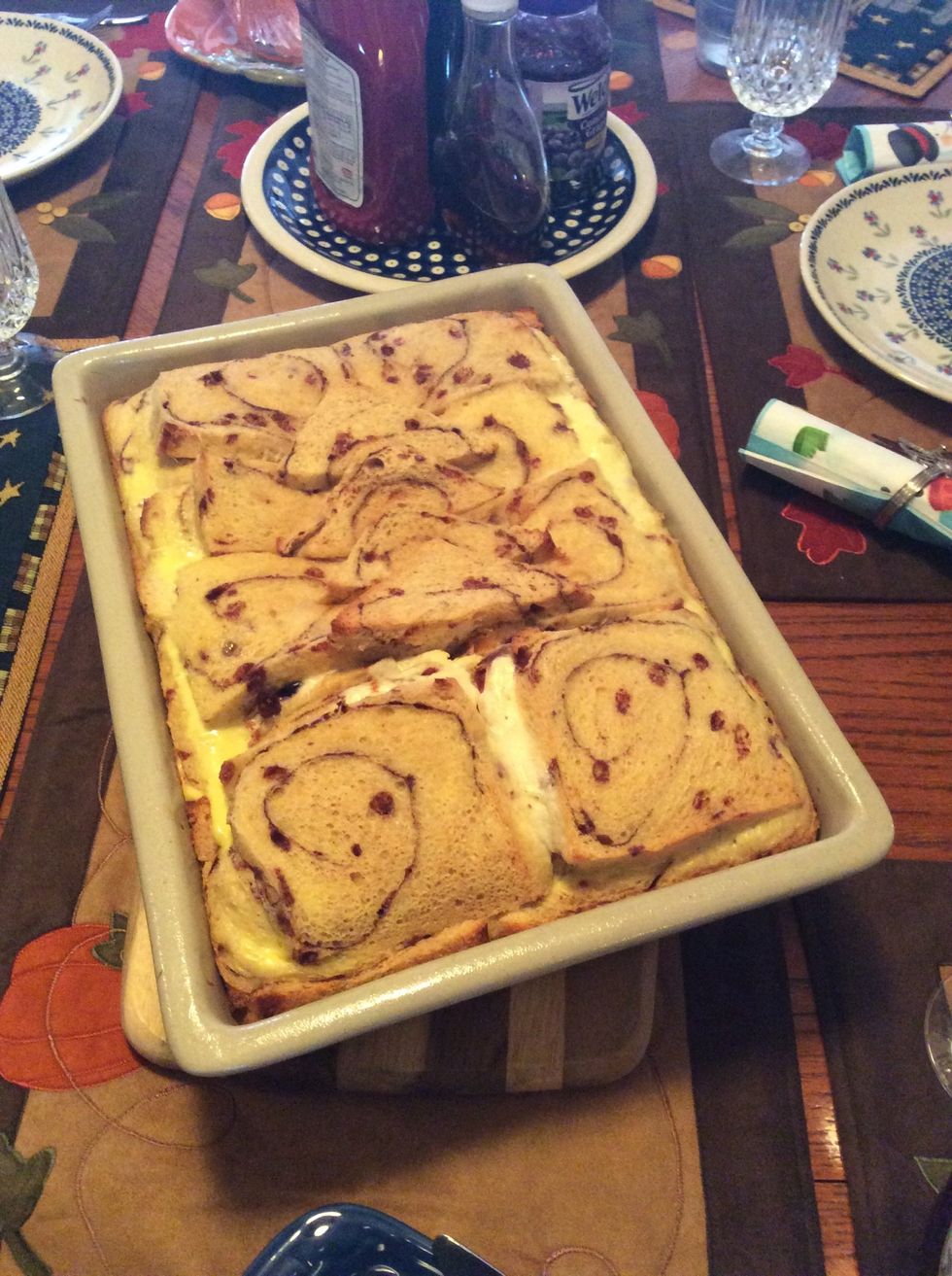 Serve with maple syrup, pancake syrup, blueberry jam, powdered sugar or eat right out of the pan! No matter how you serve it to your family, it's delicious!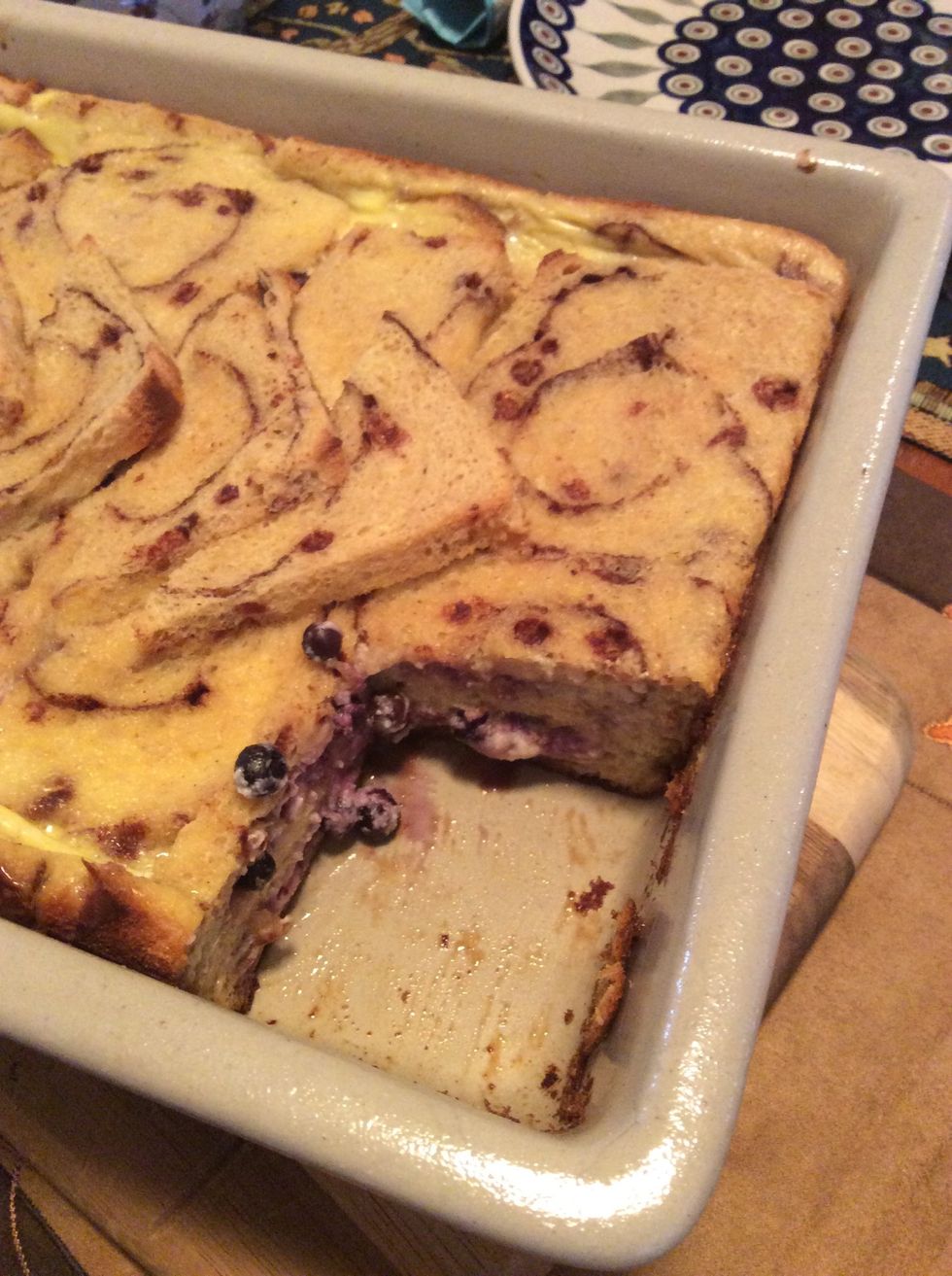 Yummy! Delicious! The gooey brown sugar on the bottom give's this breakfast casserole an awesome flavor! 😄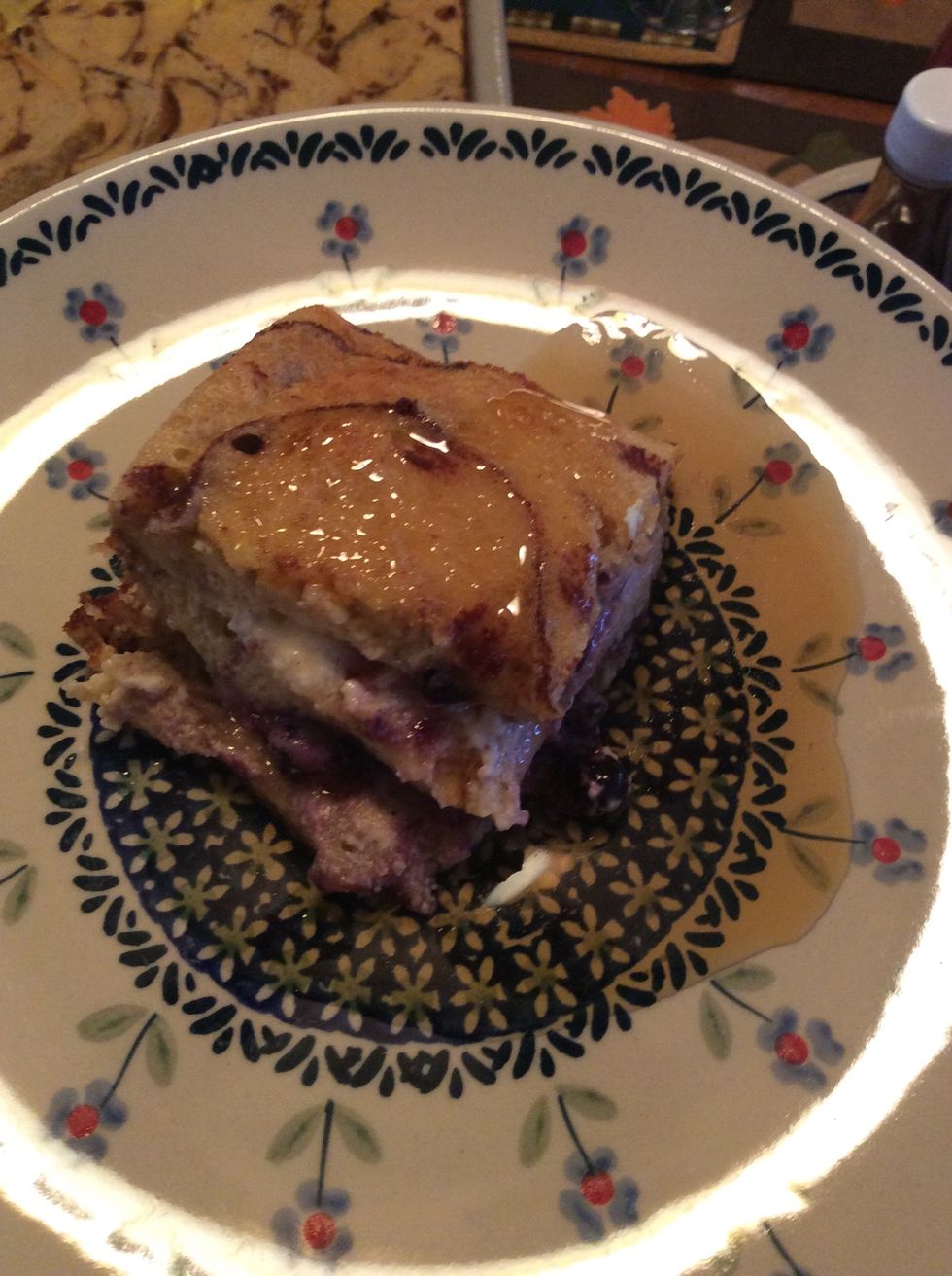 In our house, this is always served with pure maple syrup! Enjoy!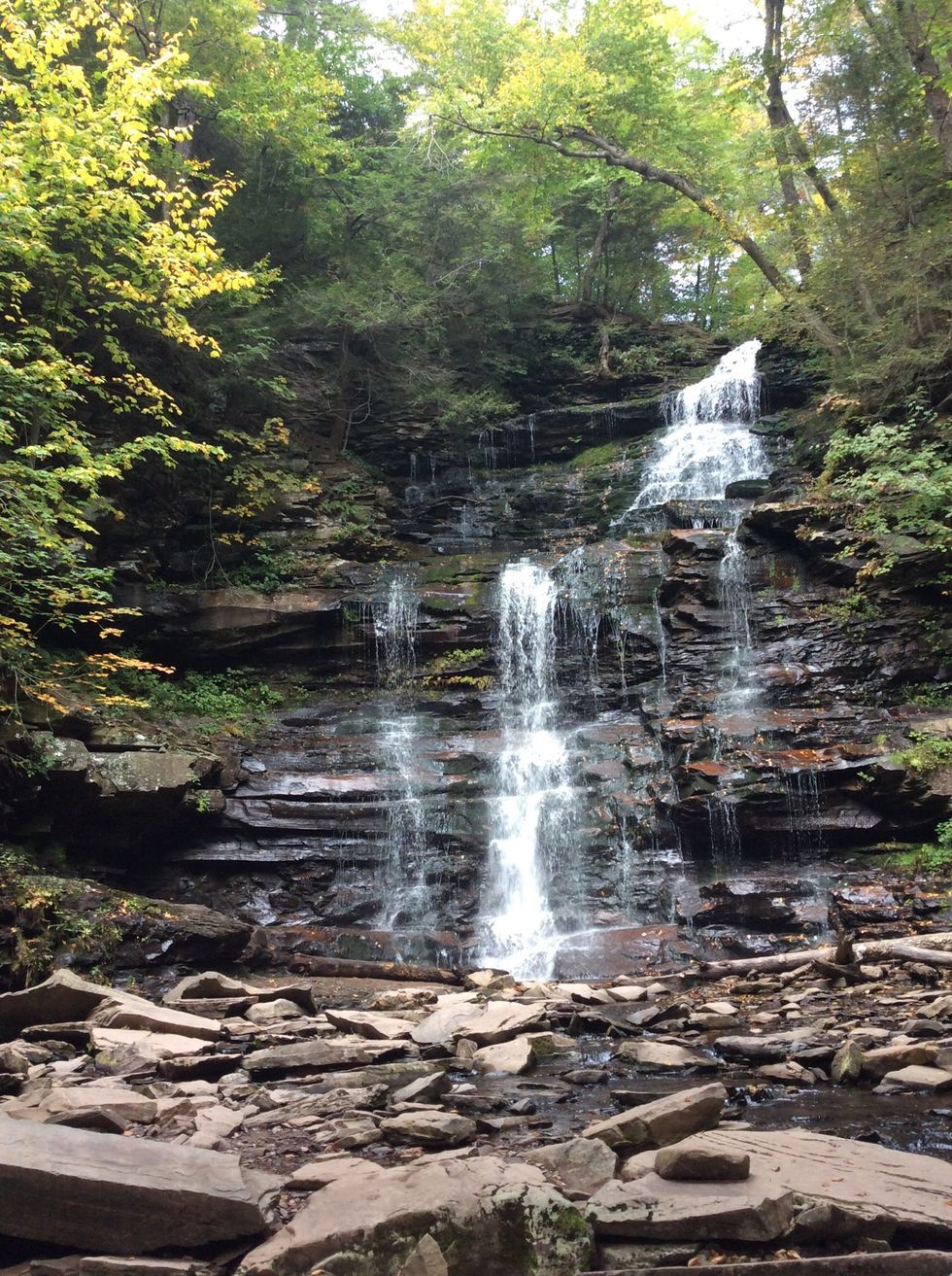 Thank you for looking at another one of my delicious guides. Remember to ❤️ it or leave a comment. Please check out some of my other great dessert guides. Enjoy! 😊
1.0 Stick of Butter
1/2c Brown sugar
1.0tsp Vanilla
8.0oz Crean cheese
1/2c Sugar
1.0tsp Vanilla
1.0c Frozen wild blueberries (fruit is optional)
2.0 1 pound loaves cinnamon swirl Bread
1/2c Half and half
8.0 Eggs
1/2 Sugar
1.0tsp Vanilla
Baking pan
Mixing bowl
Joseph Feiertag
A career pastry chef. My favorite dessert is creme brûlée. I love making anything with chocolate, blueberries, maple syrup or anything flavored with bourbon!
Northeast, Pennsylvania USA