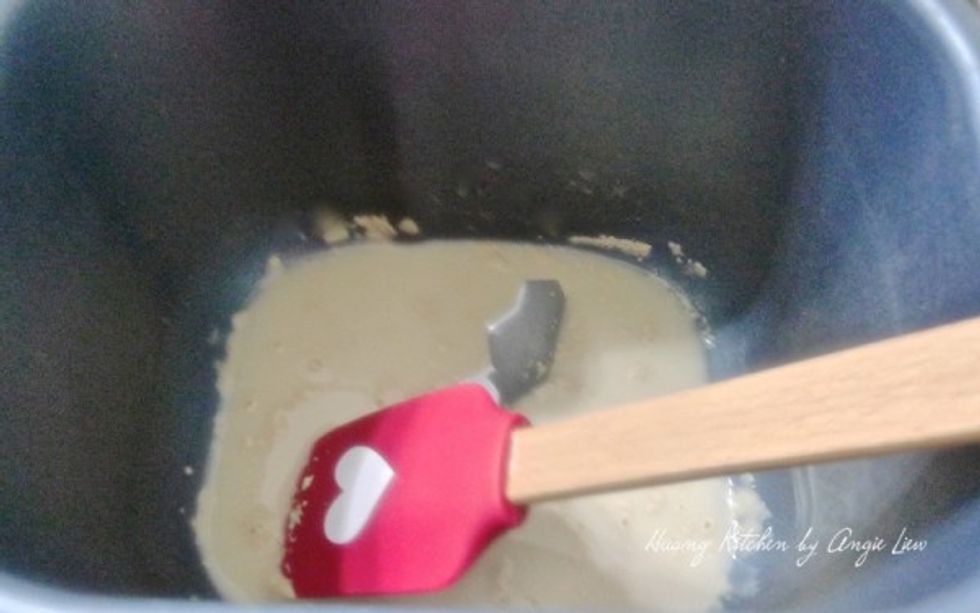 We are using a bread machine so place all ingredients in the pan. Start by adding lukewarm water into the pan. Add in the dry yeast. Then mix until the yeast is dissolved.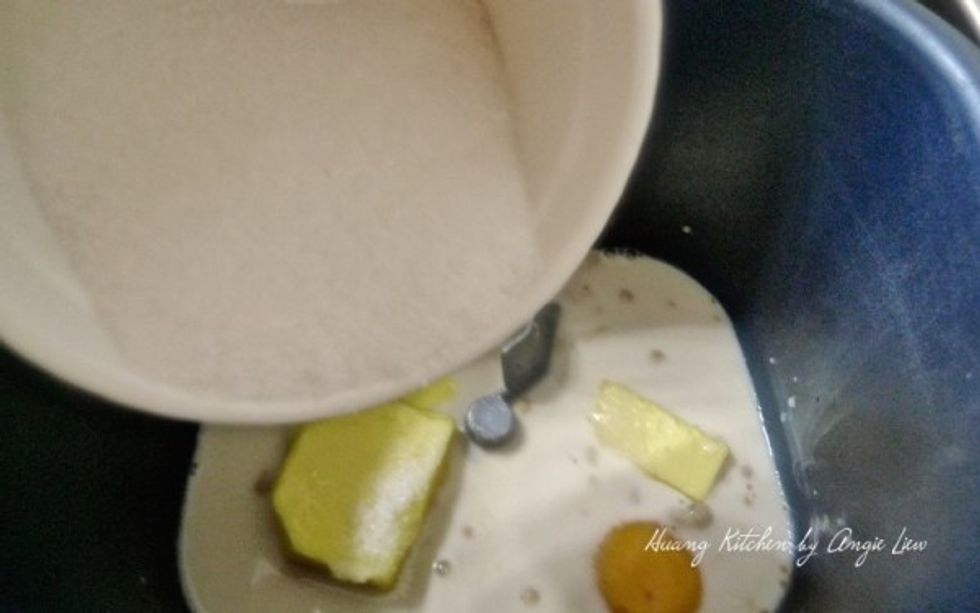 Then add in the warm milk. (Warm quickly in the microwave oven). Add in one egg followed by the softened butter. (Make sure it's softened to room temperature). Next, add in the sugar.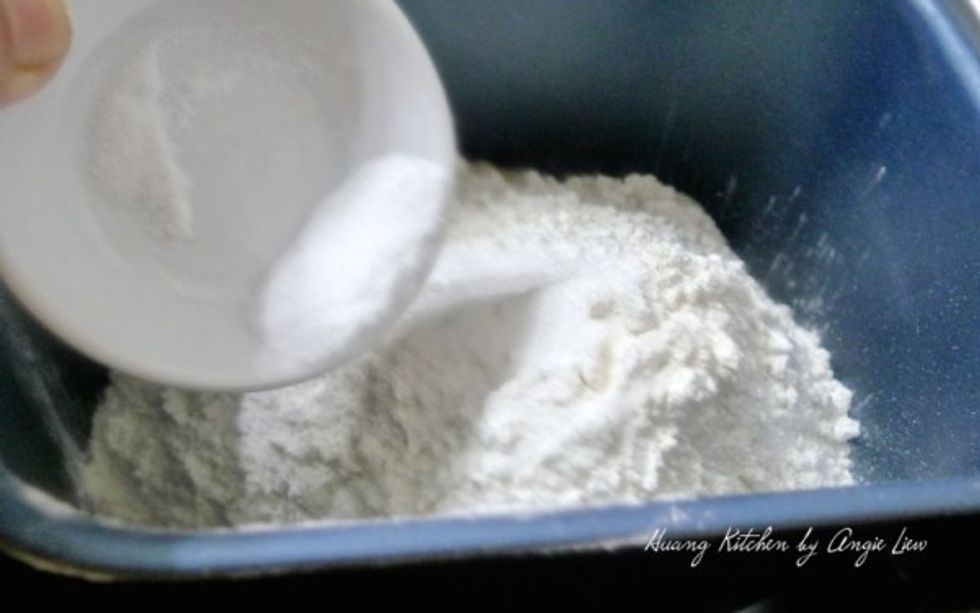 Then add in the all-purpose flour. Lastly, add in the salt.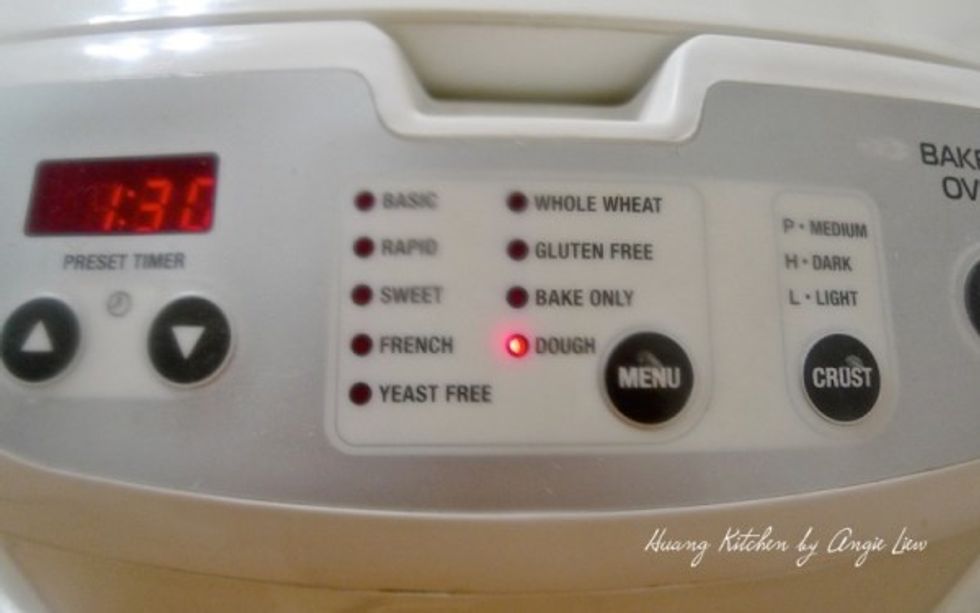 Close the lid of the bread machine and select the dough cycle. Press START.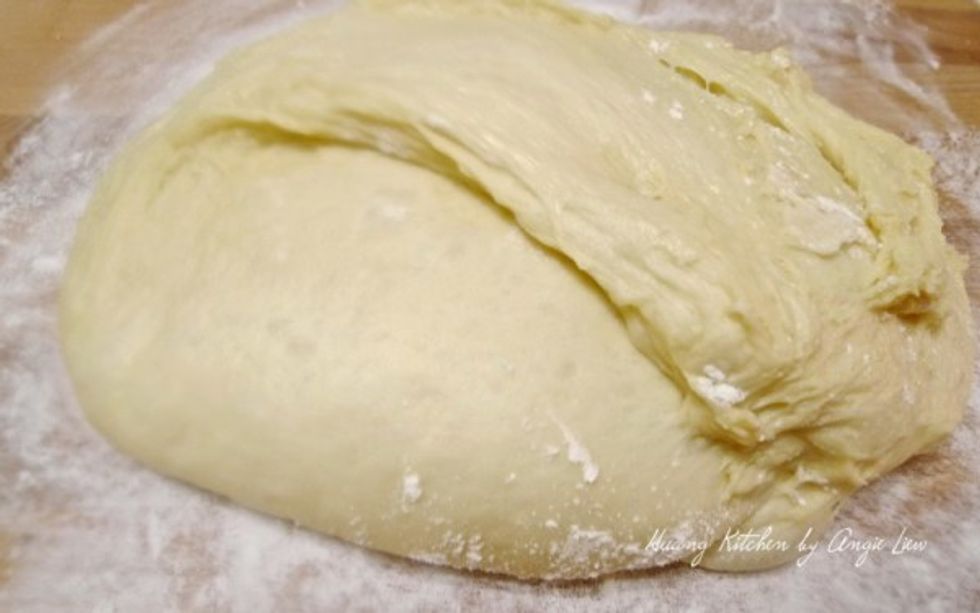 When the cycle finishes, turn the dough out onto a floured surface. Knead lightly to form into a round shape.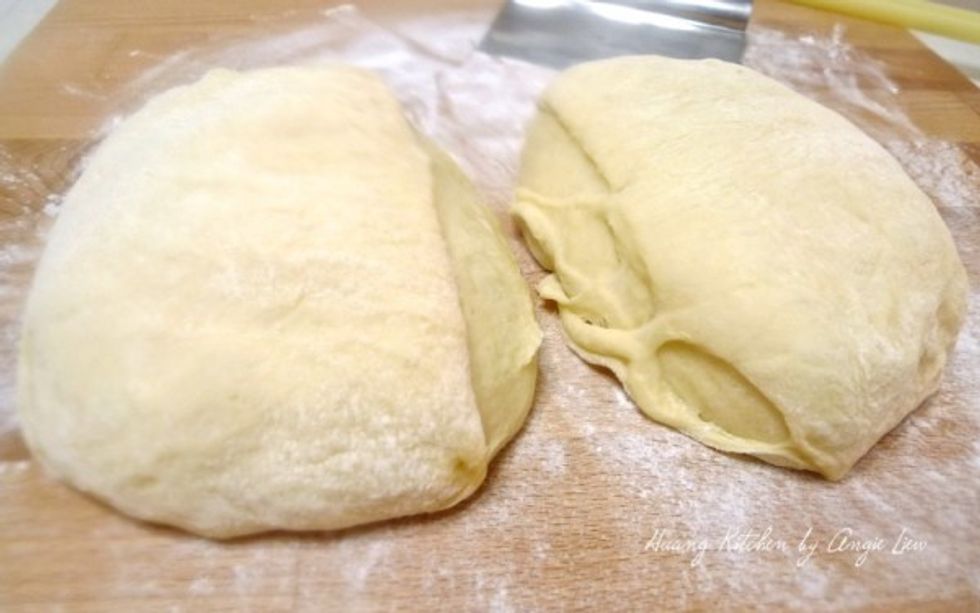 Divide the dough in half.
Rolled each half into a 12" circle.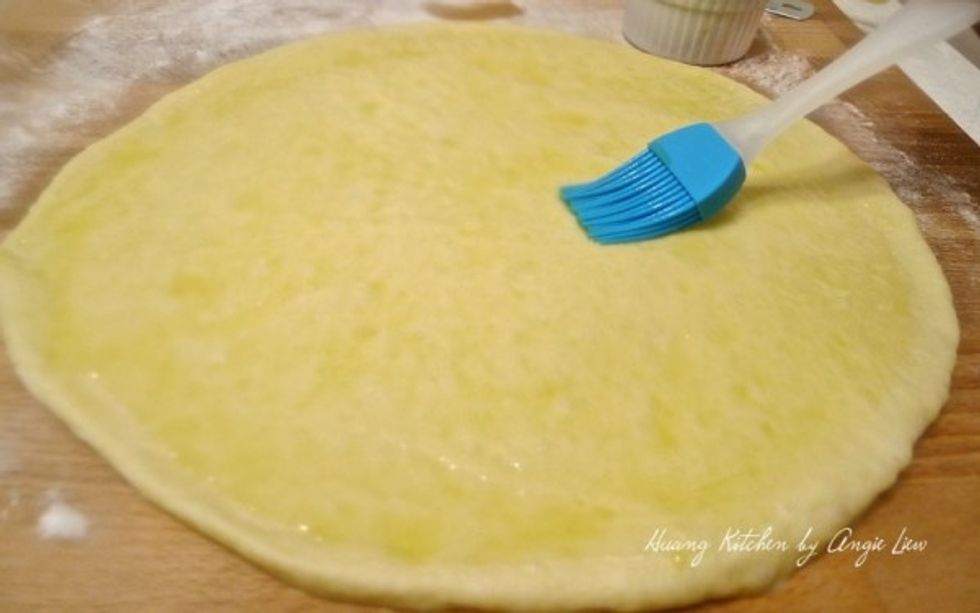 Use a brush to spread melted butter over the entire surface of each of the round dough.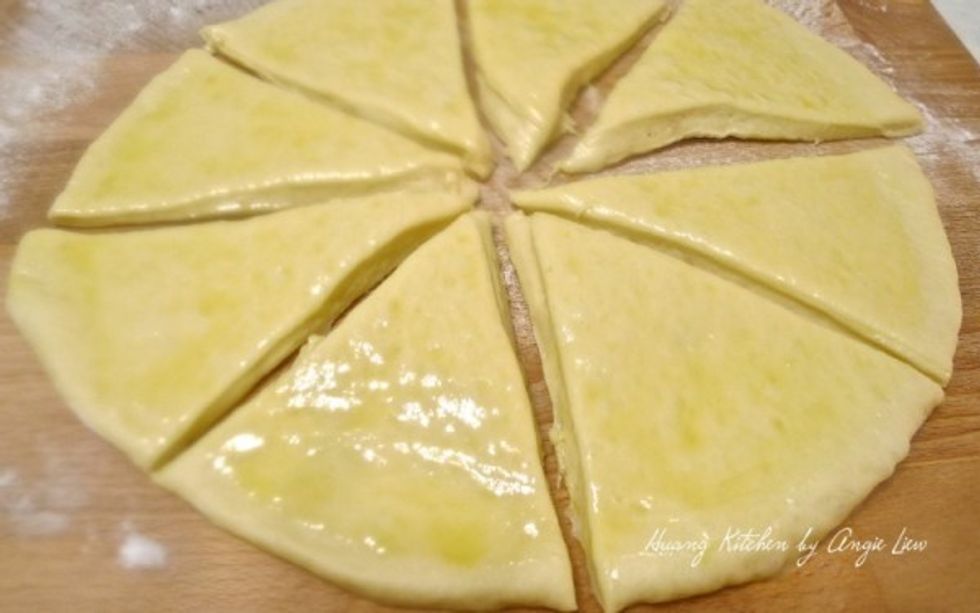 Then cut each circle into 8 wedges (or smaller wedges as desired).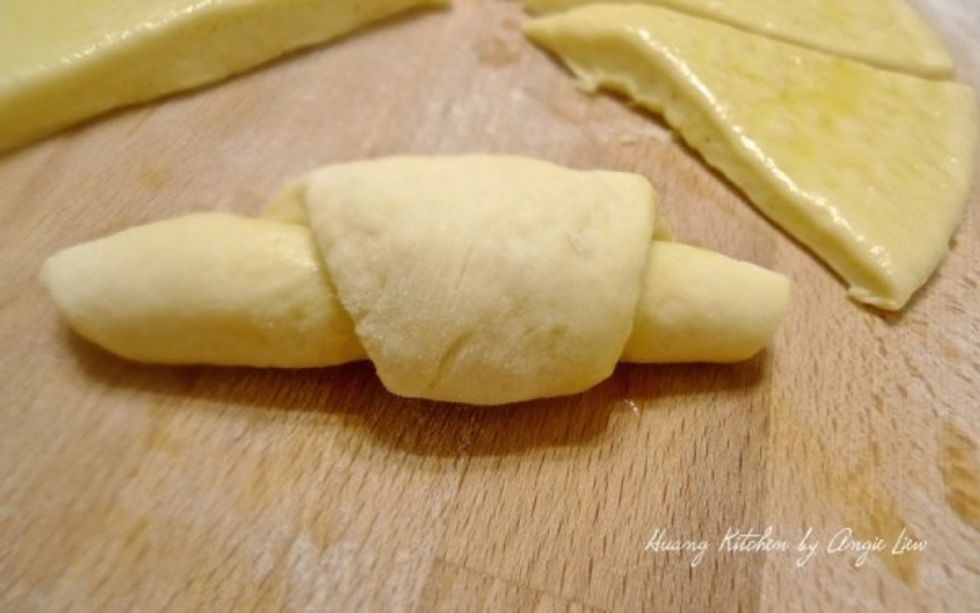 Roll each wedge starting from the wide edge. Rolled gently but tightly to the tip.
Place the rolls point side down onto ungreased cookie sheet. Cover the rolls with a clean kitchen towel and put the cookie sheet in a warm place.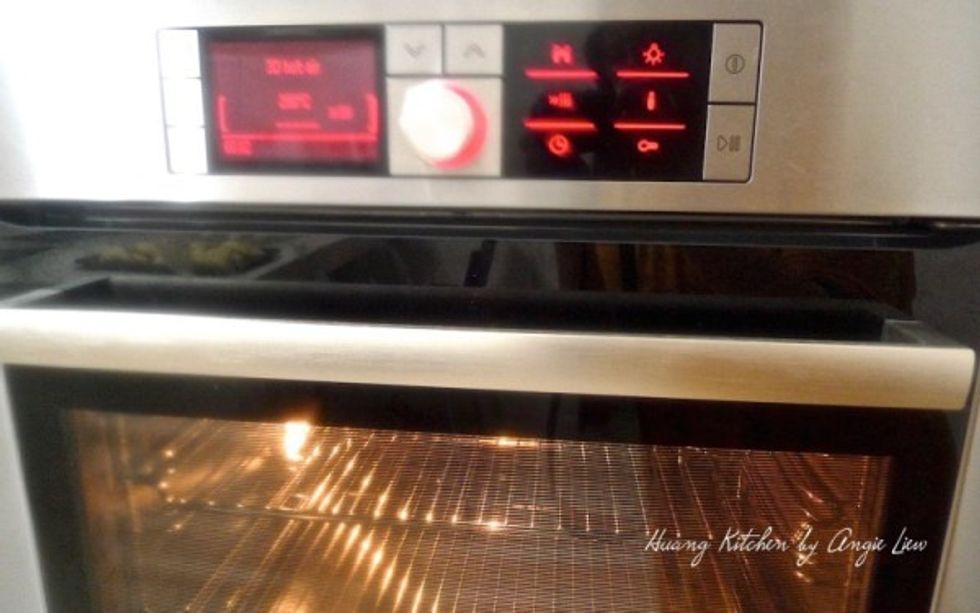 Meanwhile, preheat oven to 200 degree C (400 degree F).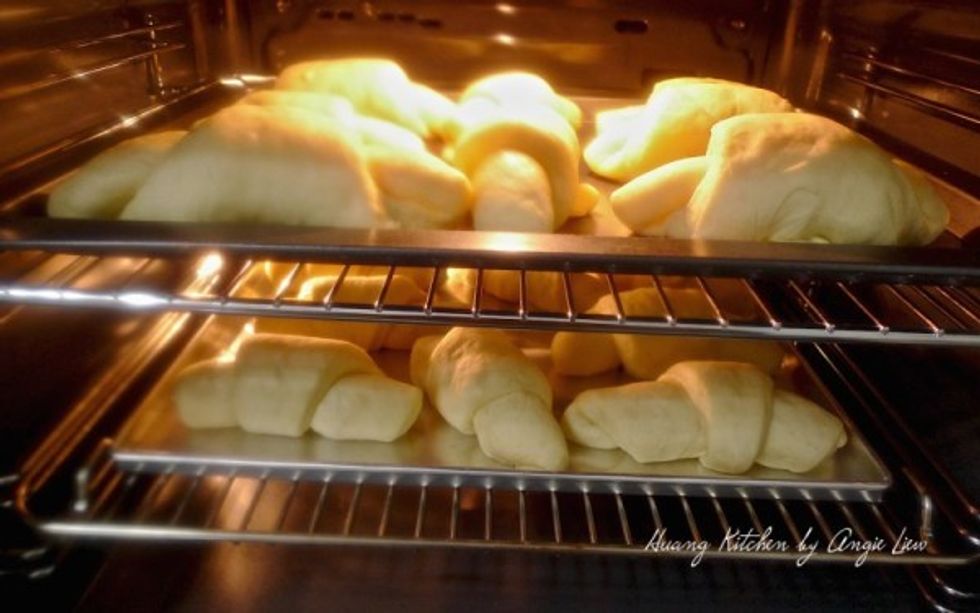 Once the dough has doubled in size, bake in the preheated oven for 10 to 15 minutes until tops are golden brown.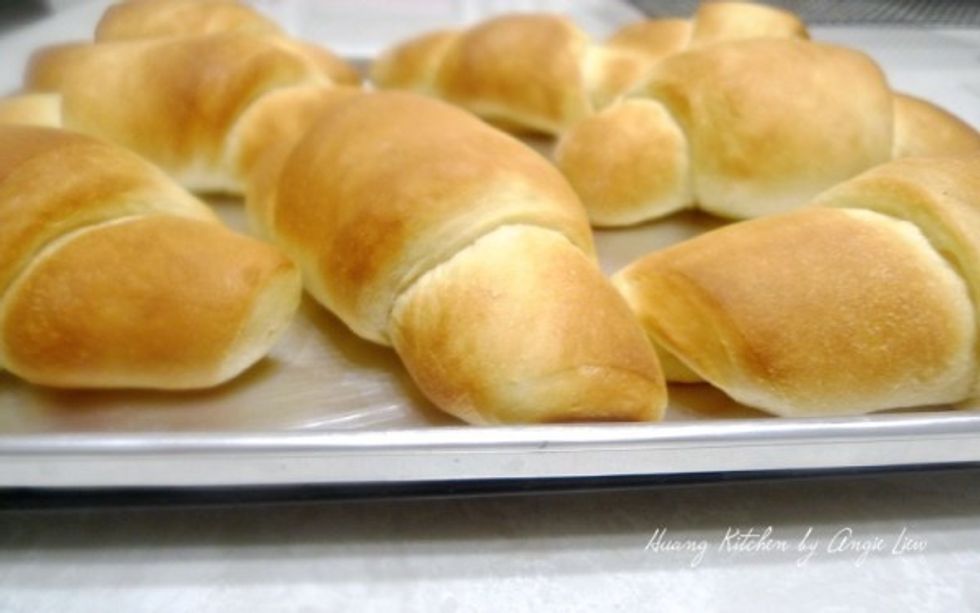 Once baked, remove the baked rolls on cookie sheet onto wire rack. And we're done!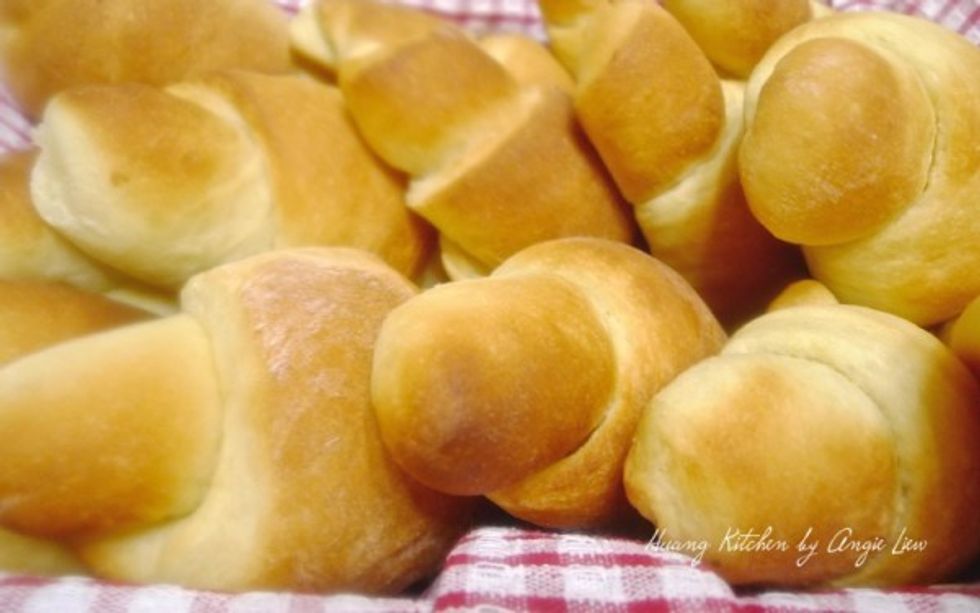 Serve them hot. For more, like us on Facebook and get instant updates on our latest recipes at www.Facebook.com/huangskitchen
0.0c Lukewarm water
2.0tsp Instant yeast
0.0c Warm milk
1.0 Egg, room temperature
0.0c Butter (75g), softened
0.0c Sugar (73g)
1.0tsp Salt
3.0c All-purpose flour (470g)
2.0Tbsp Butter (28g), melted
Huang Kitchen
For more step-by-step recipes and cooking tips, visit my website at \nhttp://www.huangkitchen.com