How to make easy, delicious tiger fudge bars!
Simple to make, and not time-consuming at all.
81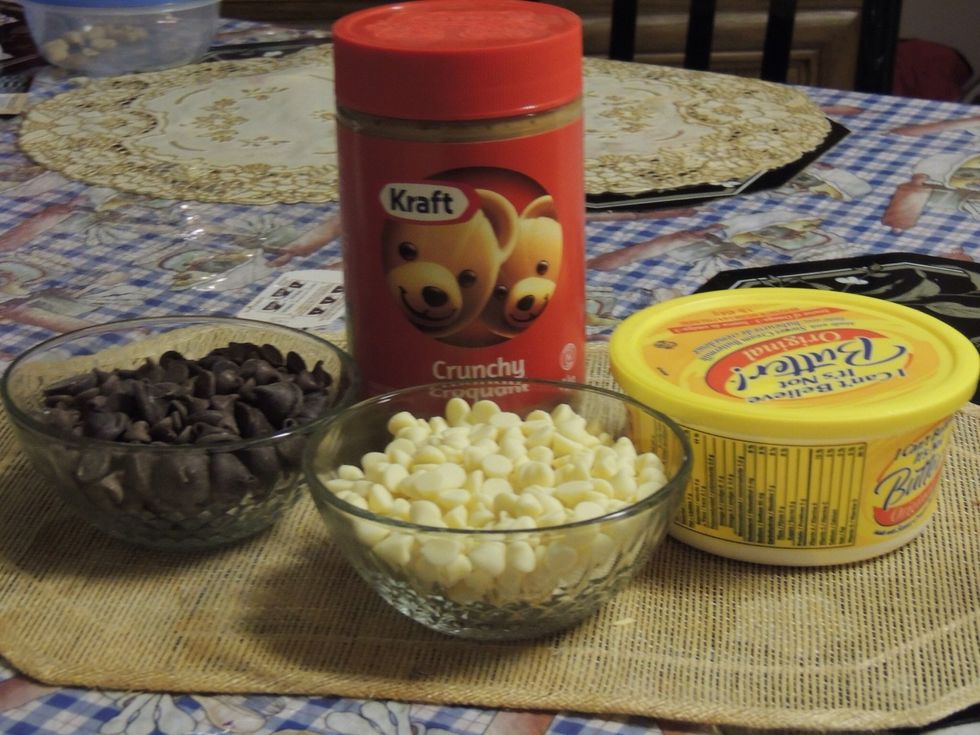 First, gather all required ingredients. You will need 1 1/3 cups of crunchy peanut butter, 1 cup of white chocolate chips, 1 cup of semi-sweet chocolate chips and 10 mL of margarine.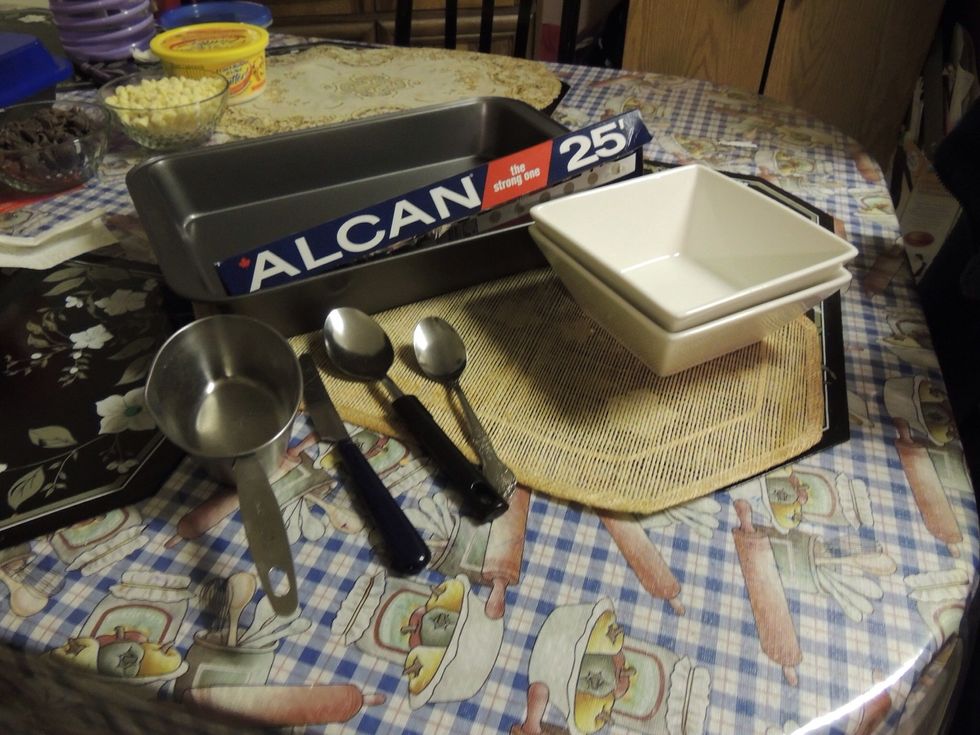 Some equipment you will need include: 1 8x8" baking pan, aluminum foil, 2 medium-sized microwave safe bowls, 1 large spoon, 1 dinner knife, I regular spoon and a 250mL measuring cup.
Begin by lining the 8x8 pan with aluminum foil and greasing it with 10mL of margarine.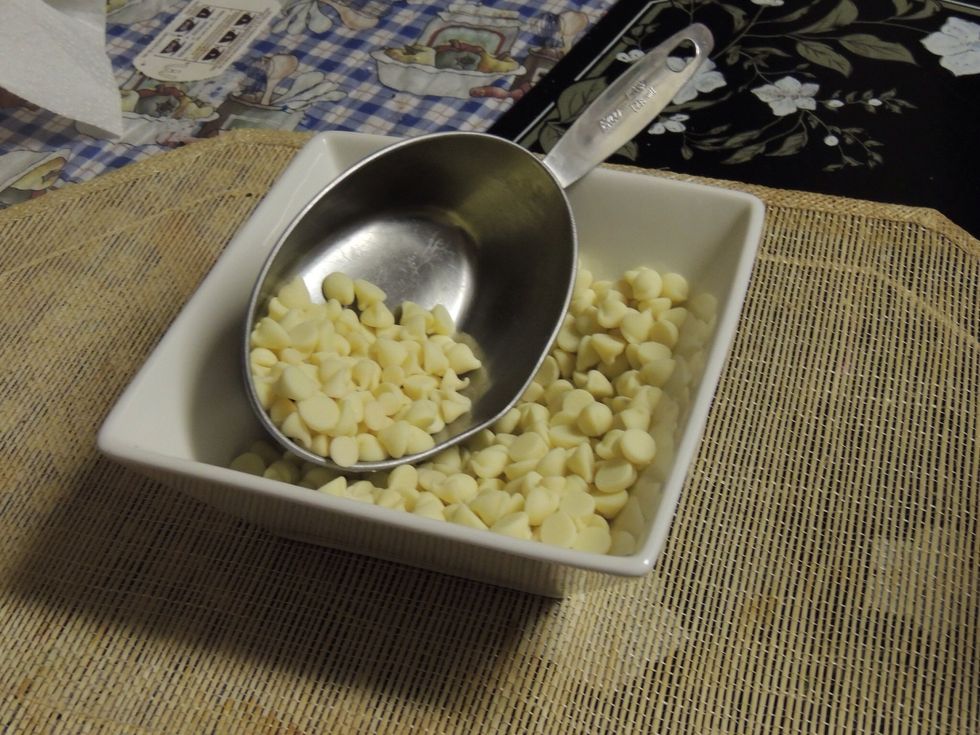 Measure out and place white chocolate into a medium-sized microwave safe bowl.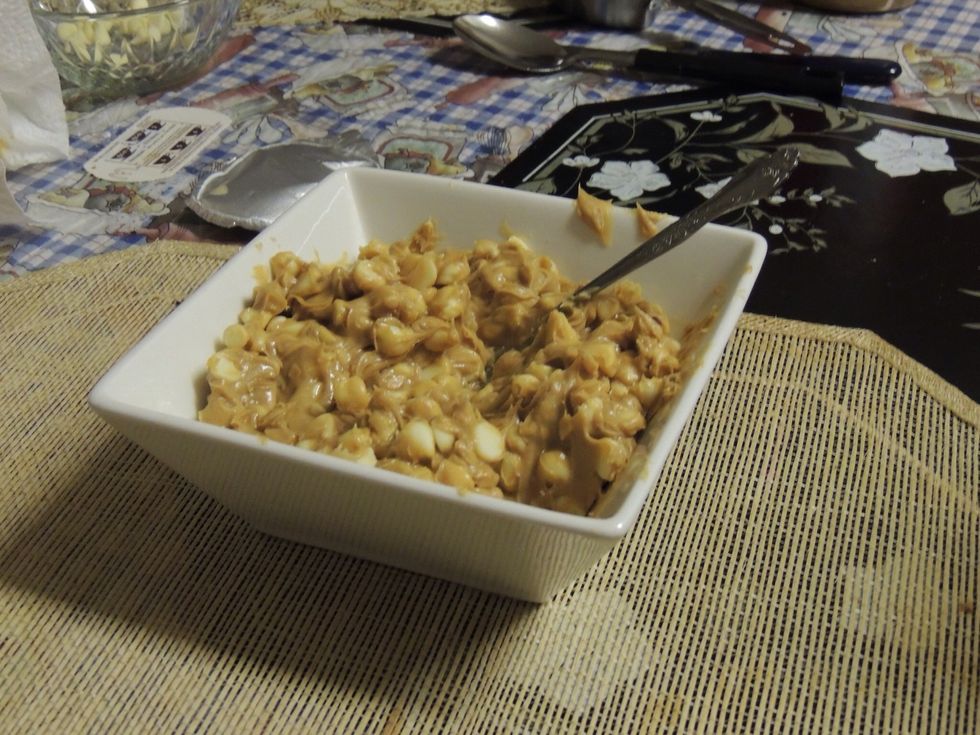 Mix the white chocolate with 1 cup of peanut butter.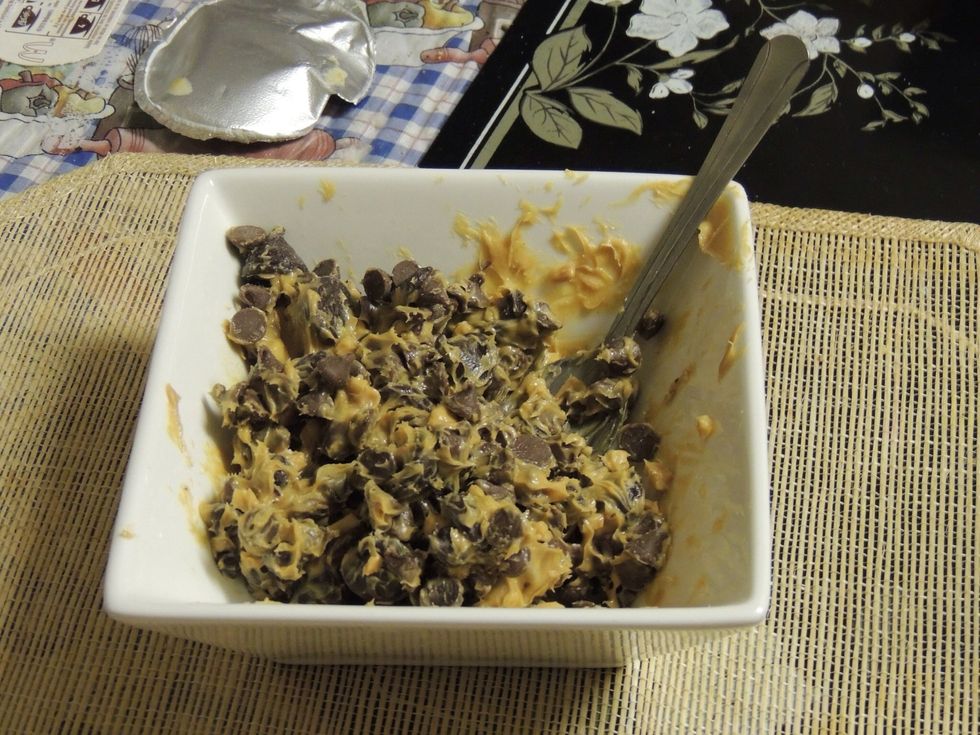 Repeat with semi-sweet chocolate only substituting the 1 cup of peanut butter for 1/3 cup.
Microwave the white chocolate mixture until melted and smooth (about 2 minutes) stirring after every minute. Repeat with the semi-sweet chocolate mixture.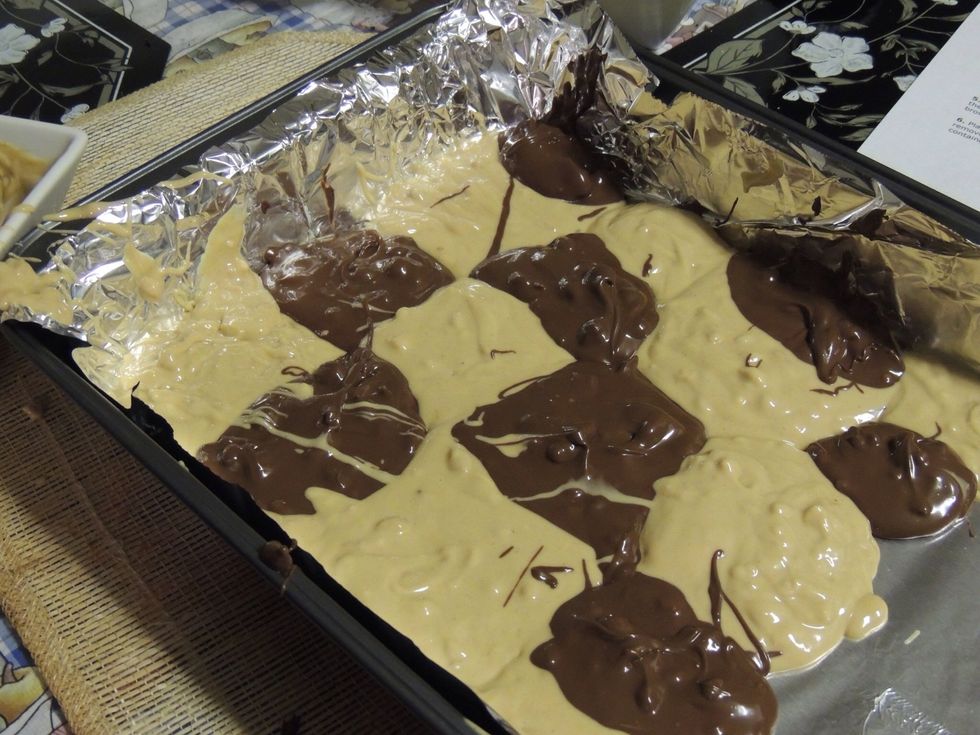 Using a large spoon, place dollops of both chocolates in an alternating pattern on the pan. This doesn't have to be neat, just make sure that both chocolates are well-distributed.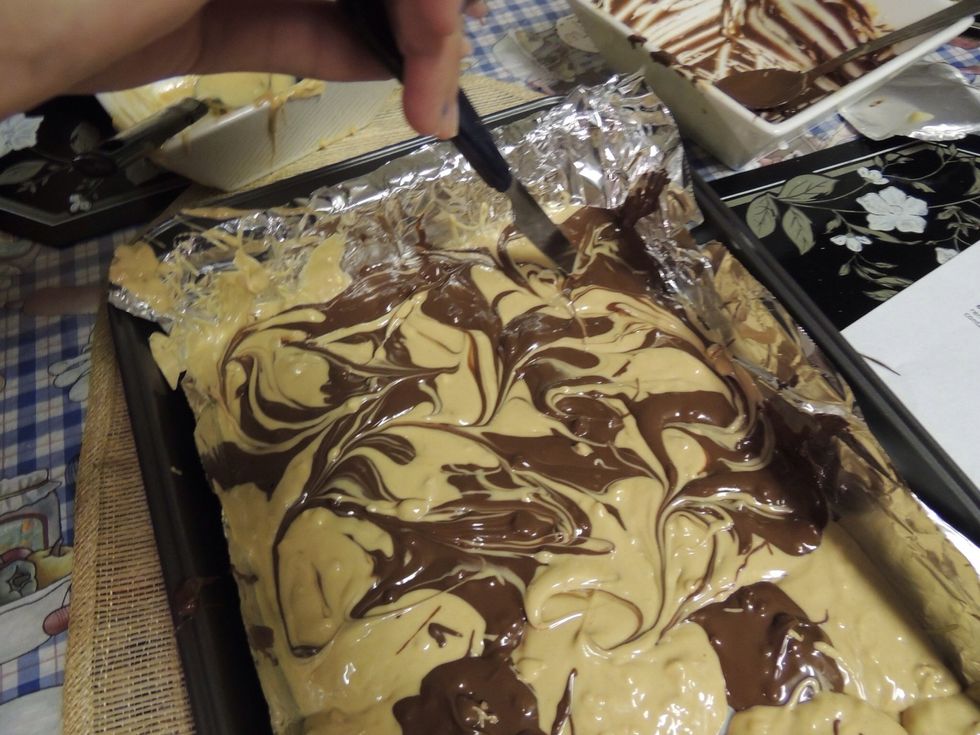 Using a dinner knife, twirl the two mixtures together creating swirls of colour. Do not swirl too much or your chocolate will look like a muddy brown colour.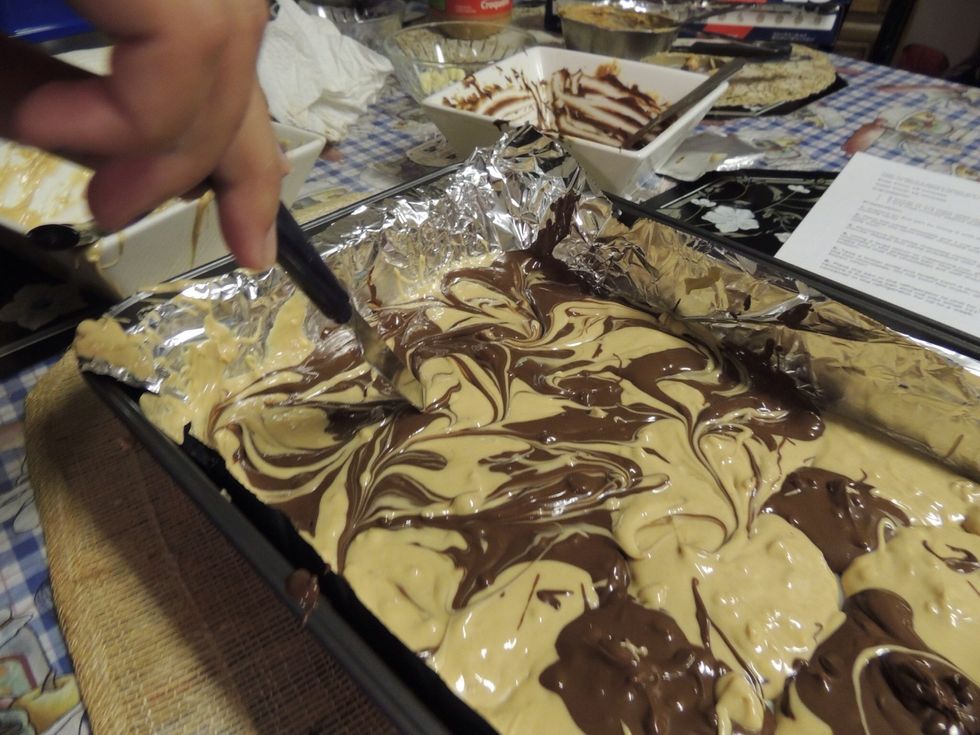 Make sure all the chocolate has been twirled properly and it should end up looking like the left side of this pan.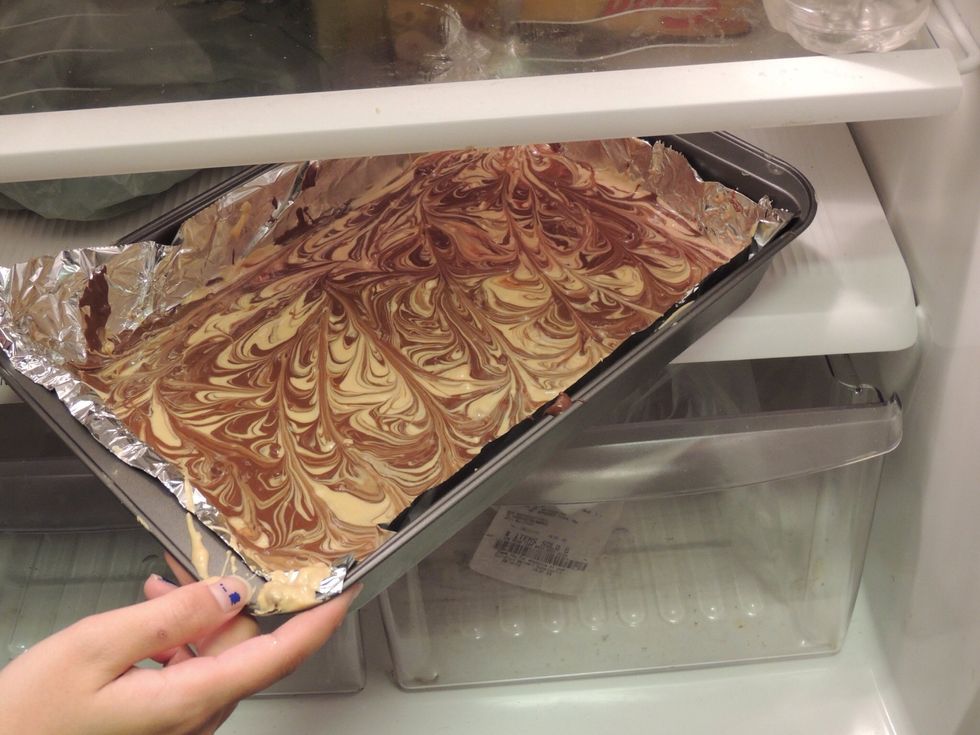 Put pan in the refrigerator to chill for about 2 hours.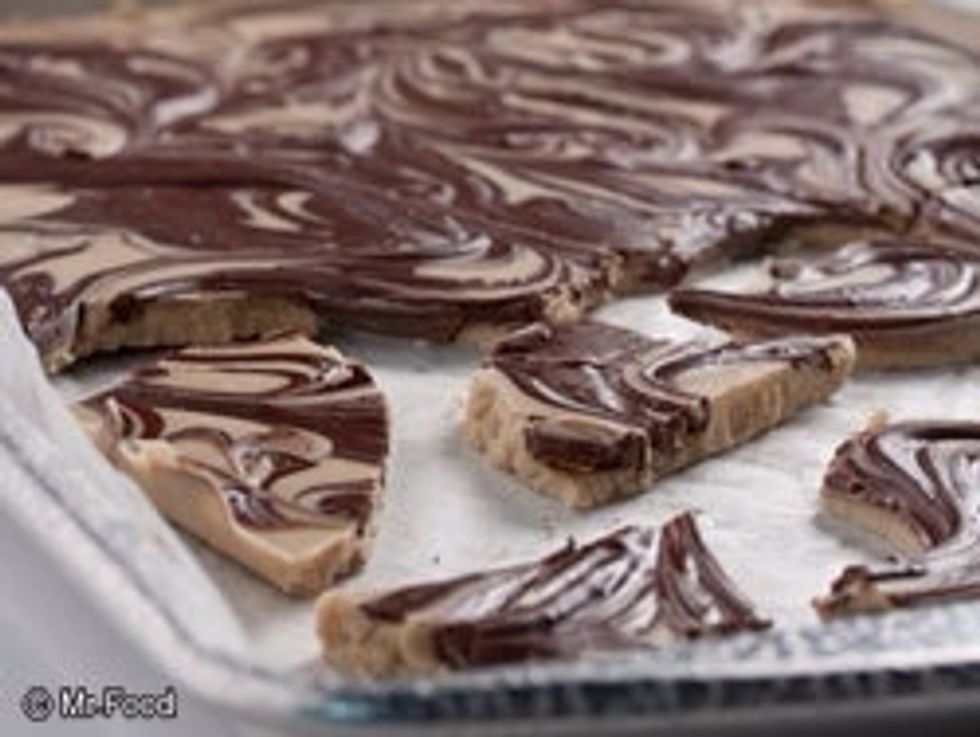 Once candy is fully set, cut into 2x2" square bars. They can be served as singles or stacked upon one another.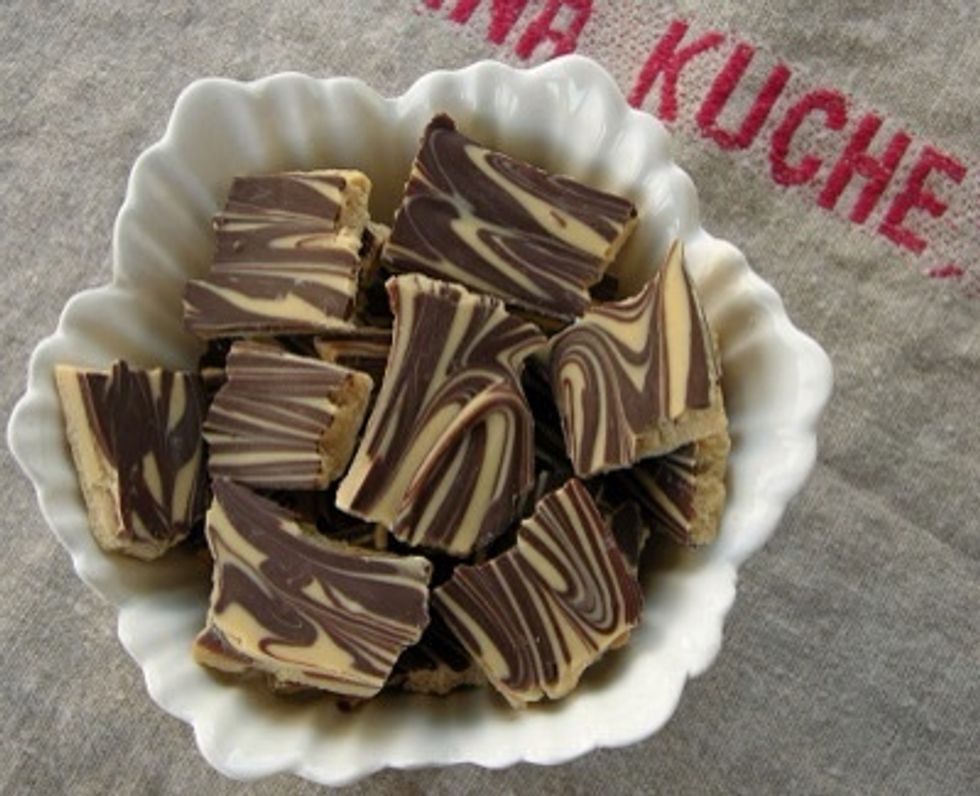 ENJOY
1.0c white chocolate chips
1.0c semi-sweet chocolate chips
1/3c crunchy peanut butter, divided
10.0ml margarine (for greasing)