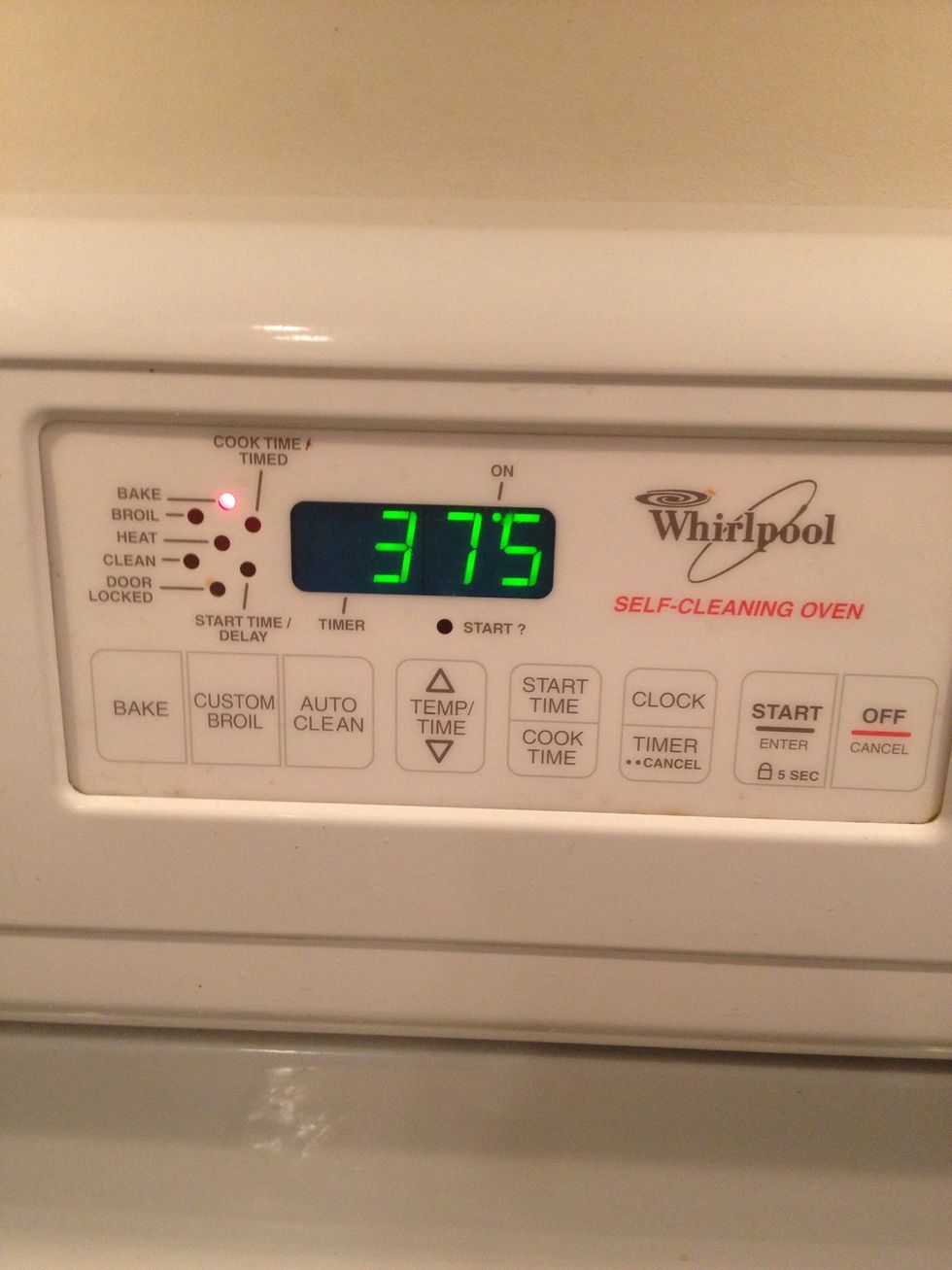 Preheat oven to 375 degrees F.
Crush corn flakes in a ziplock bag.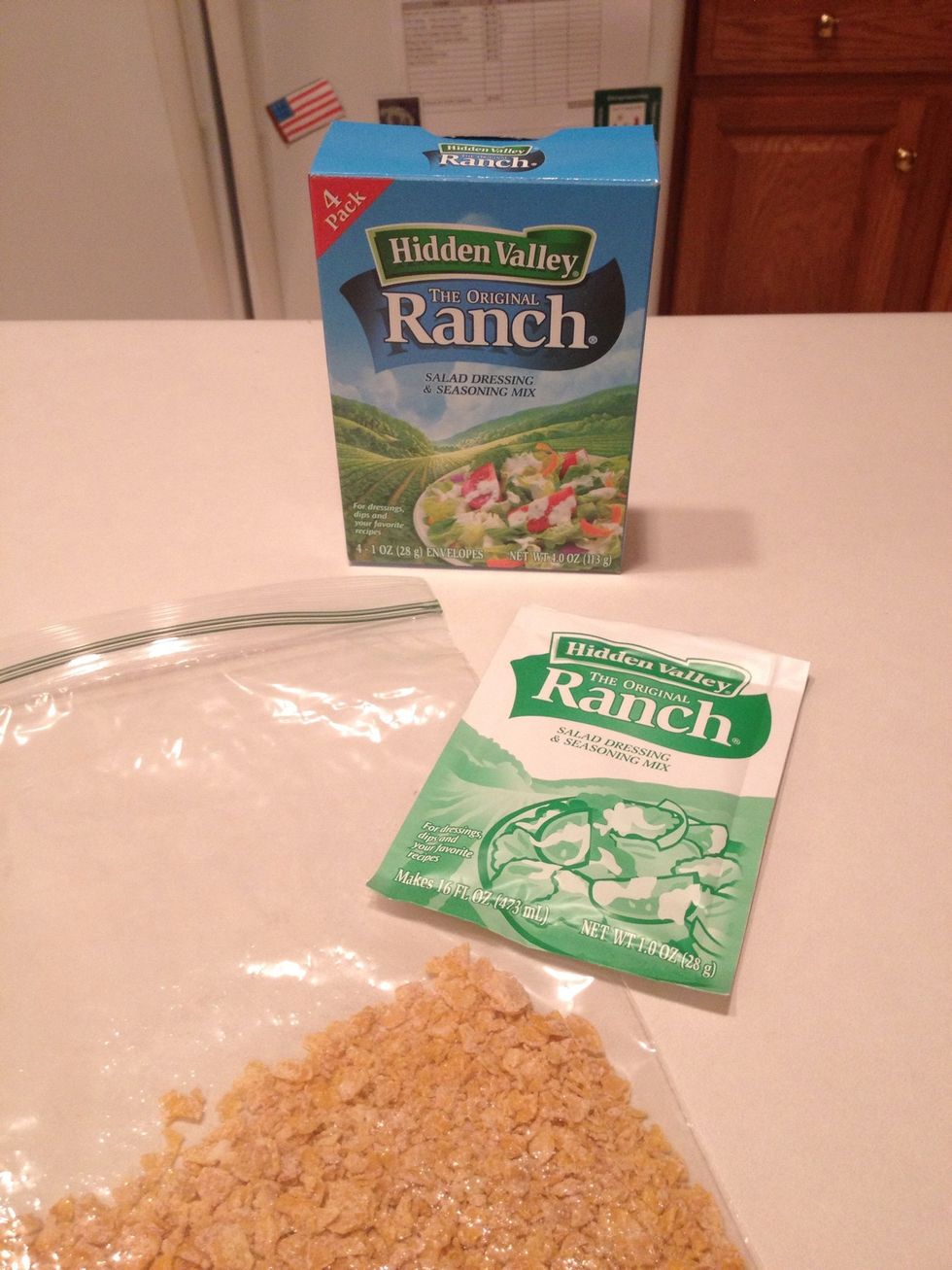 Take one package of dry ranch seasoning and add it to the corn flakes bag.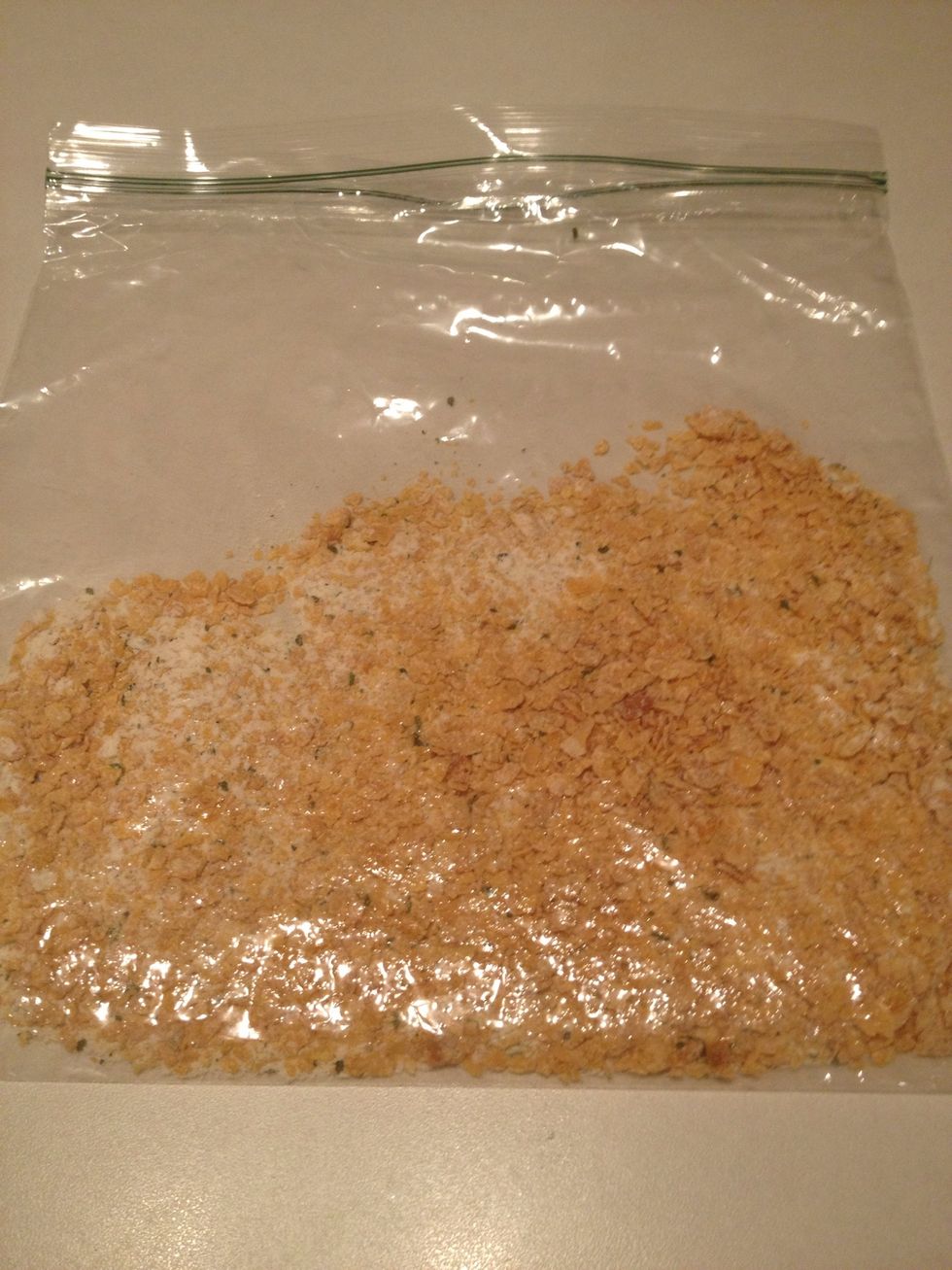 It will look like this when mixed together.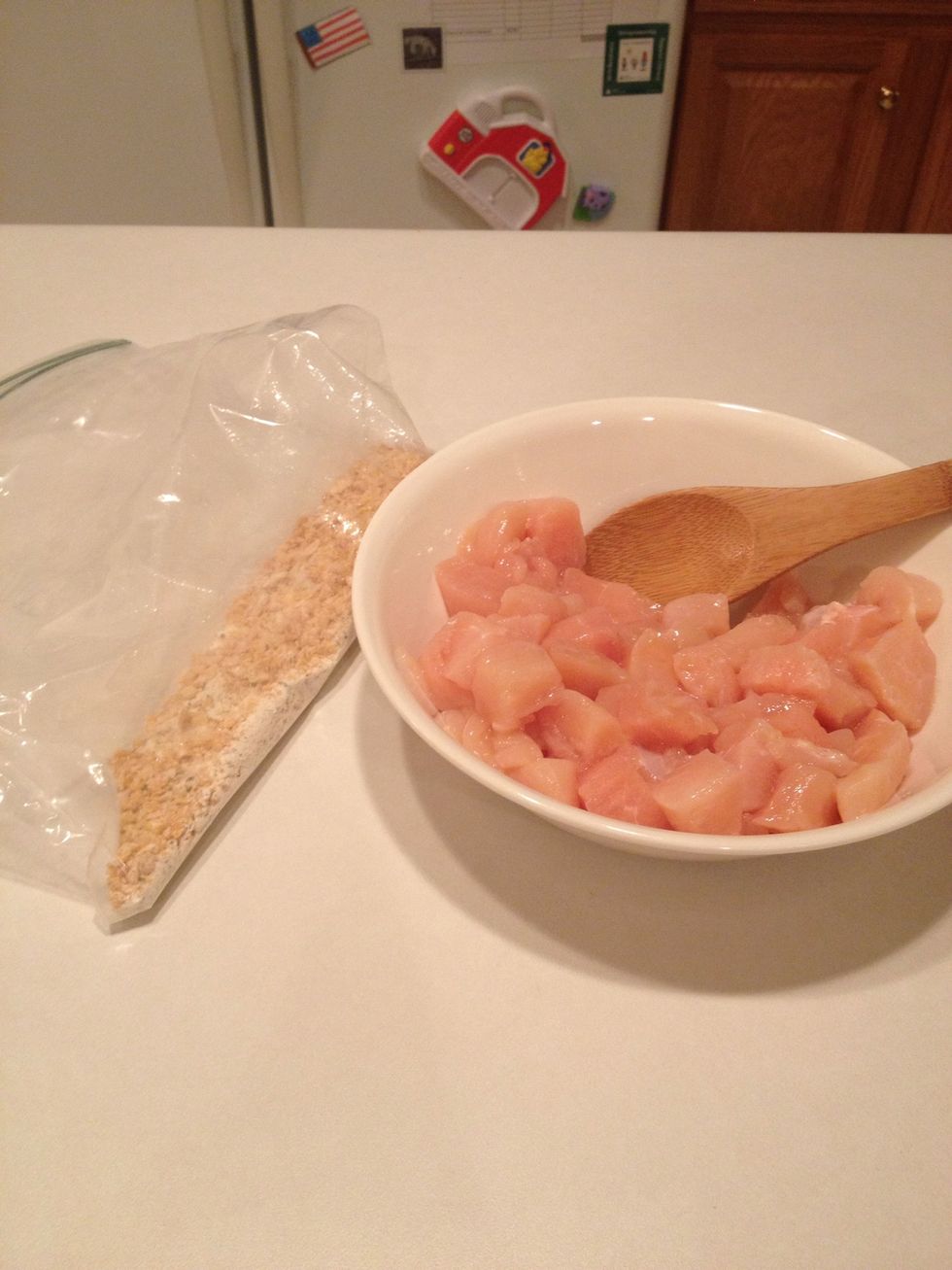 Cube chicken and add to bag.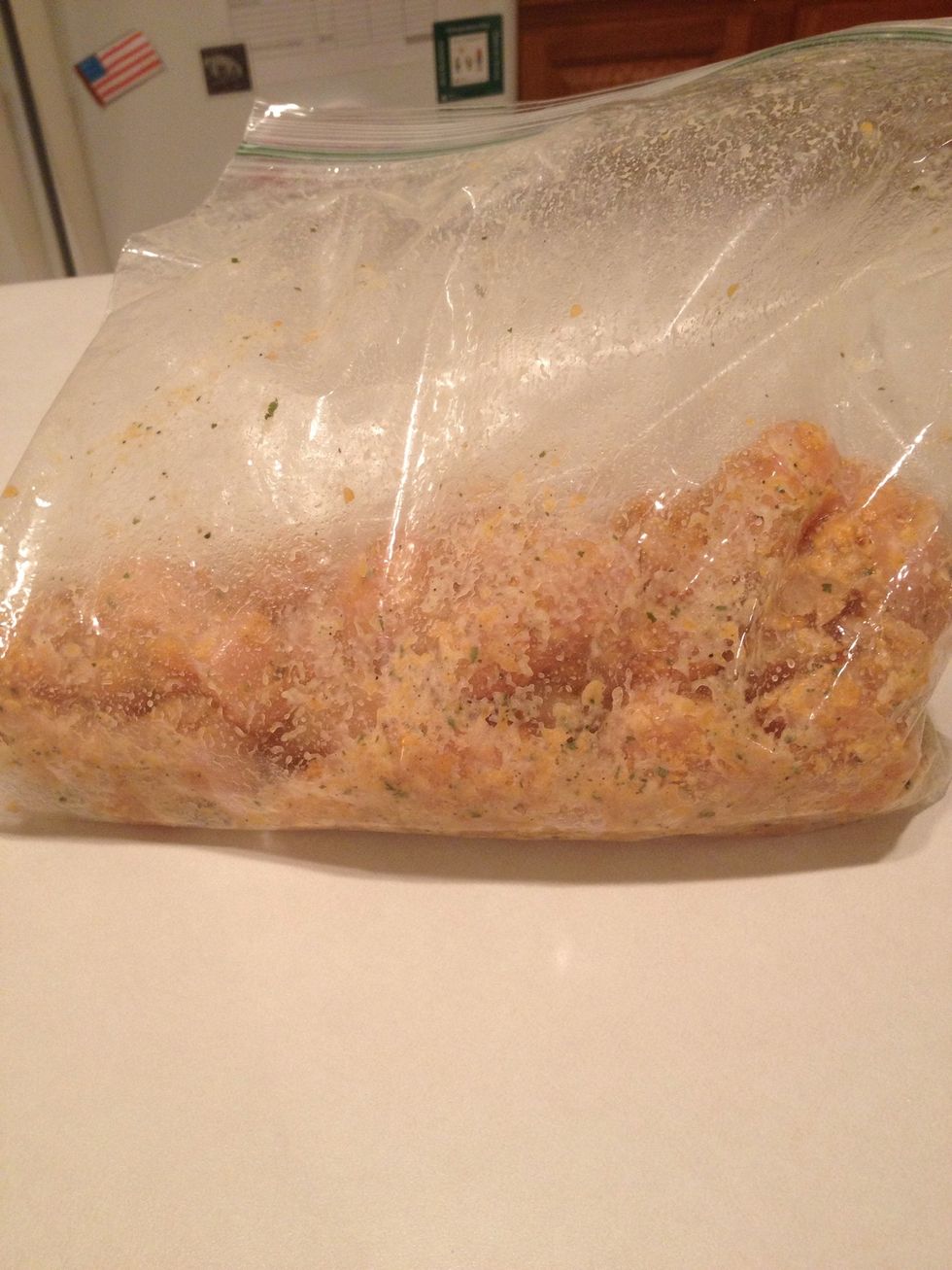 Coat well.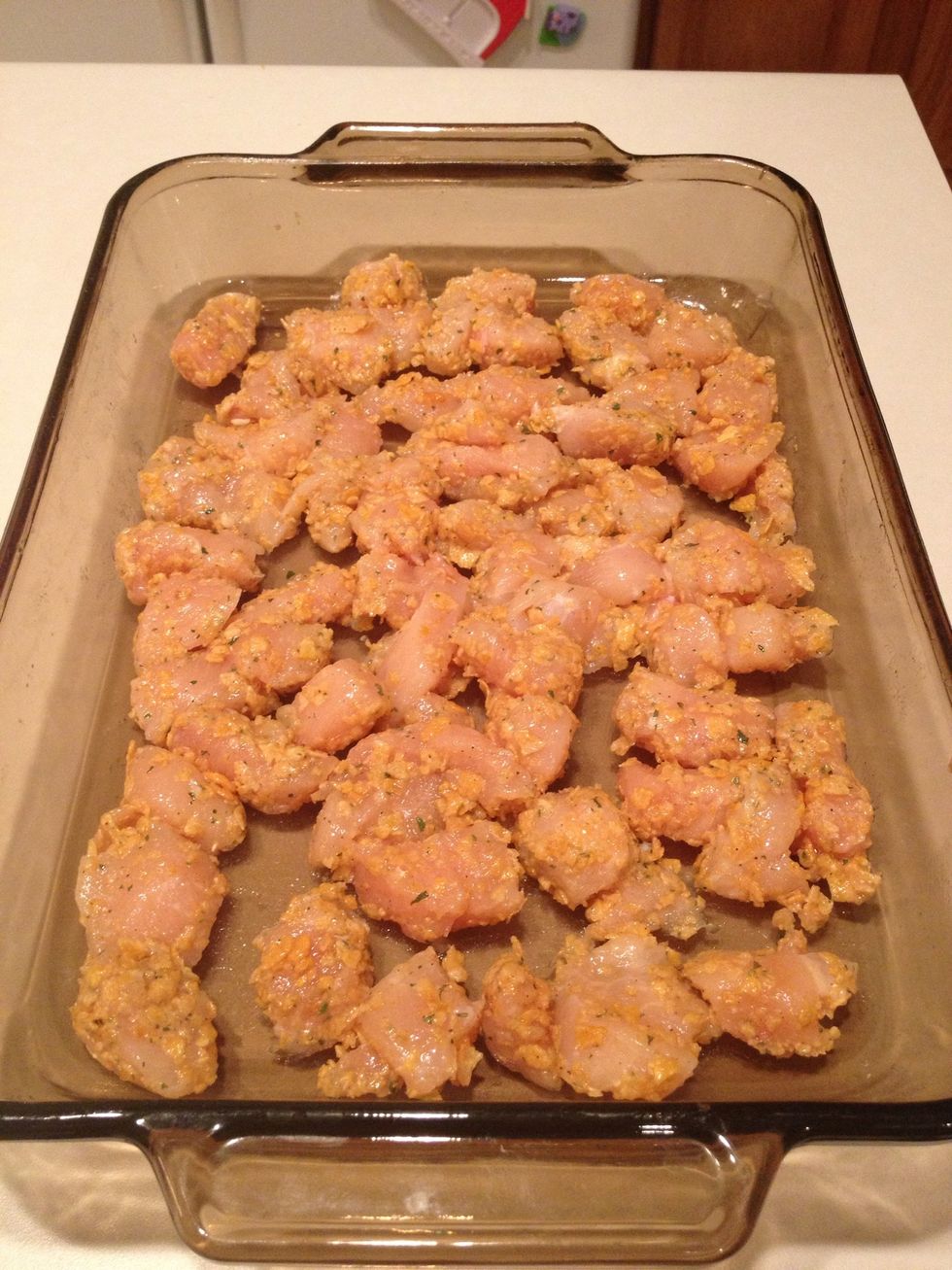 Bake in an ungreased baking pan. (These pics are using only 1 cup of corn flakes. I would definitely use 2 cups for extra coating and crunch.)
Serve and enjoy!
3.0 Chicken breasts, cubes
2.0c Corn flakes, crushed
1.0 Pkg. dry ranch seasoning mix
style="margin-bottom:60px;">